Hey there, lovely – today I have another creative repurposed book project for you: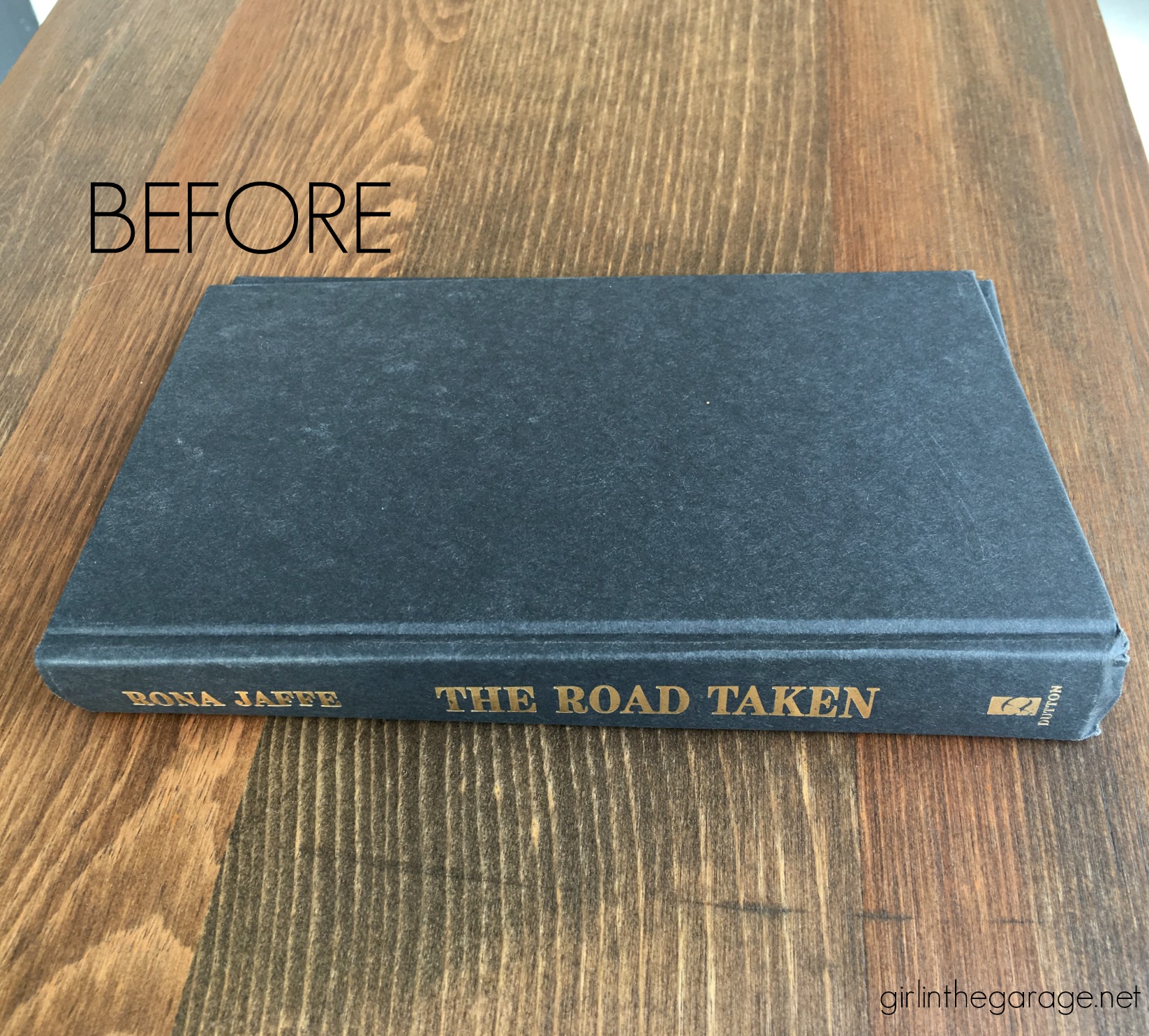 Last summer I posted a DIY Secret Storage Book Box project made from old book covers. This makeover is kind of similar, but in a totally different way. HA. You'll have to follow along and see what I mean.
Sometimes if I find old, not-very-pretty books, I will use the pages for some projects and then save the covers for other projects, because why not?
*This post contains some affiliate links so you can easily find the products I use and recommend. Learn more about all my favorite DIY products and tools Here.
Here's one cover that was leftover, which I decided to turn into a repurposed book box for storing special little things.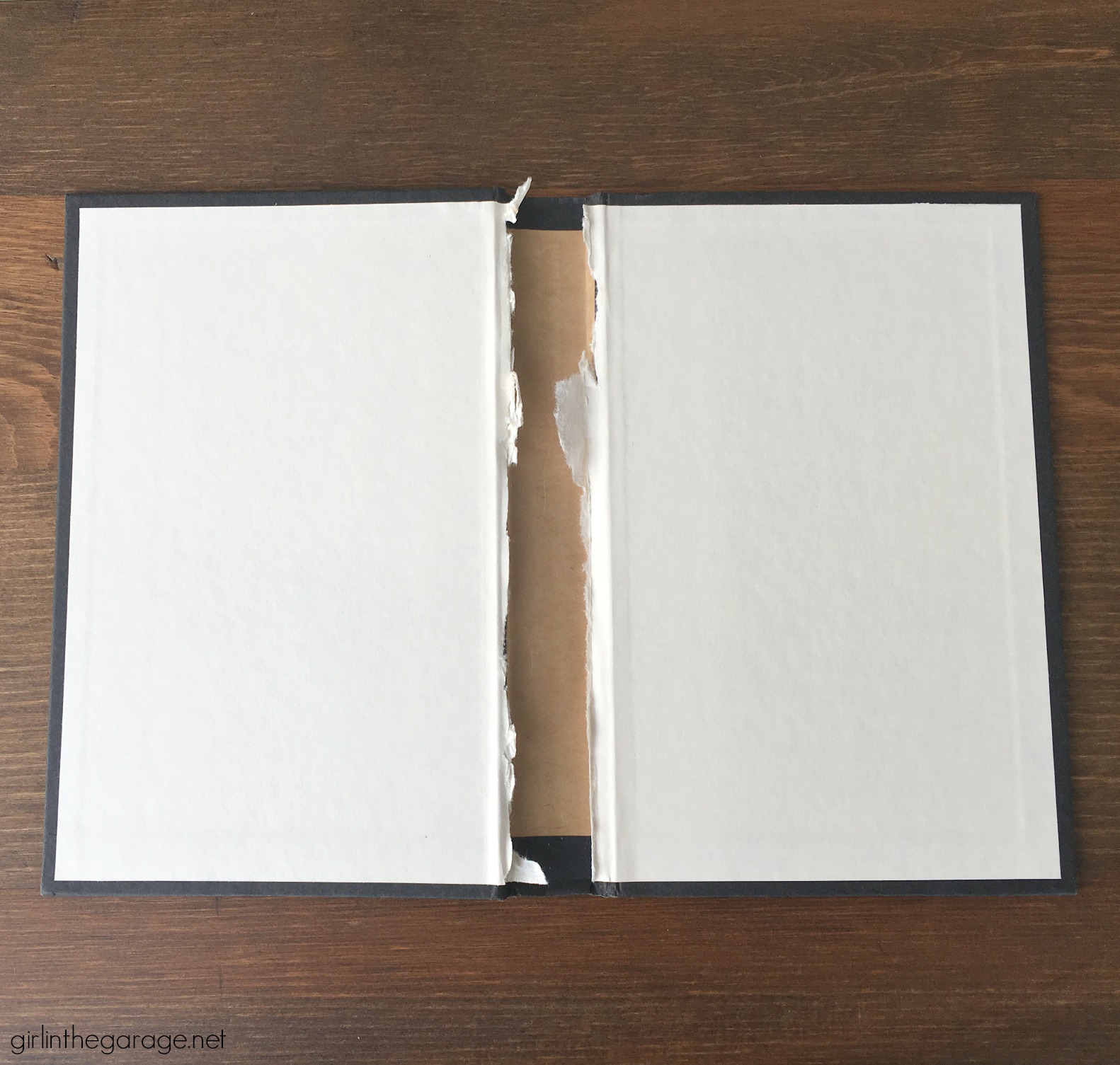 How to Add Paper Inside a Repurposed Book Cover
First, use a paper cutter like this one to make perfectly straight lines. (I use this thing all the time! It's a timesaver for sure.)
If you don't have a paper cutter, measure and use a yardstick or ruler to draw a straight line on the back of the paper with a pencil, then cut with scissors.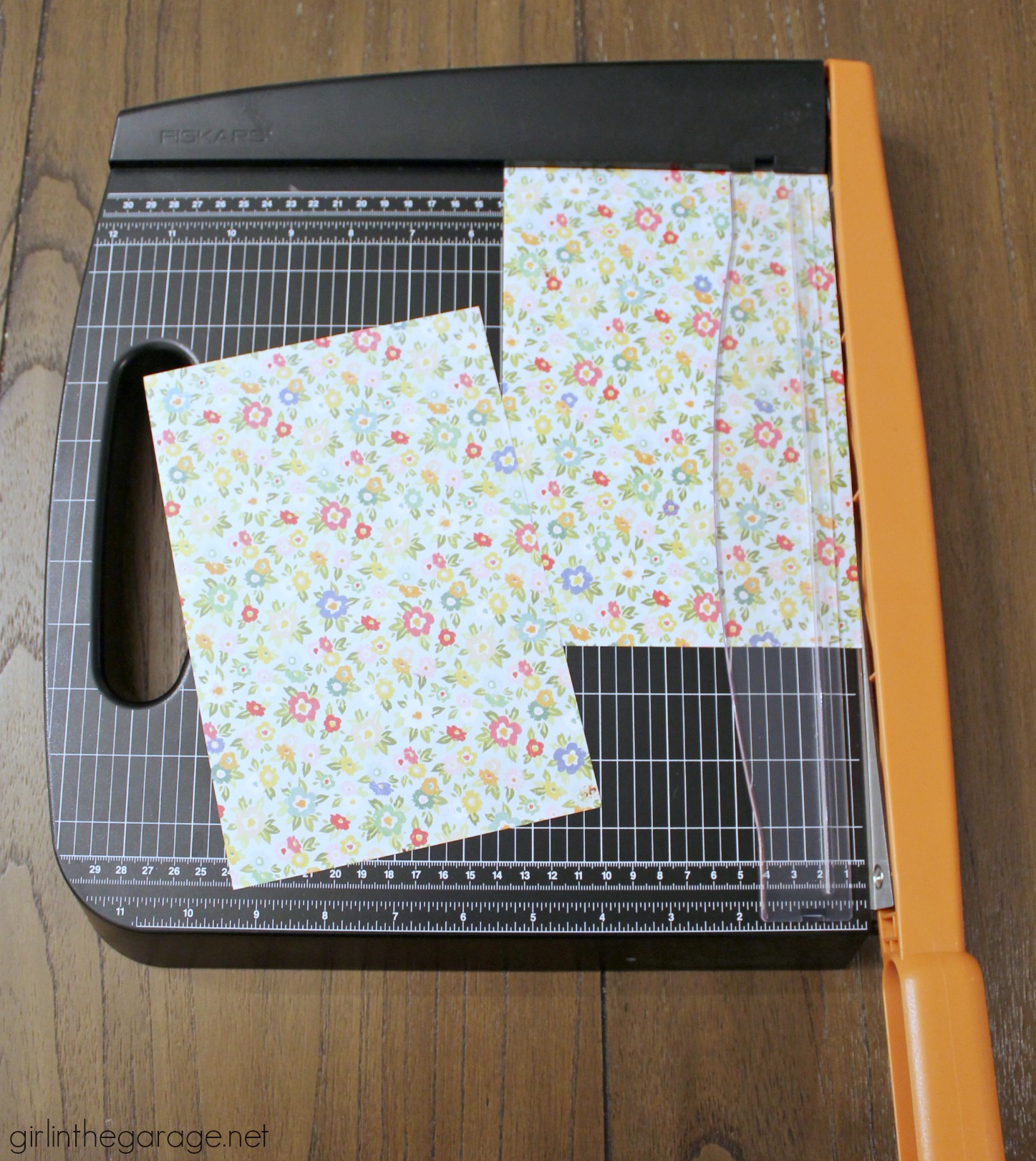 Cut two pieces to cover the paper on either side of the inside cover.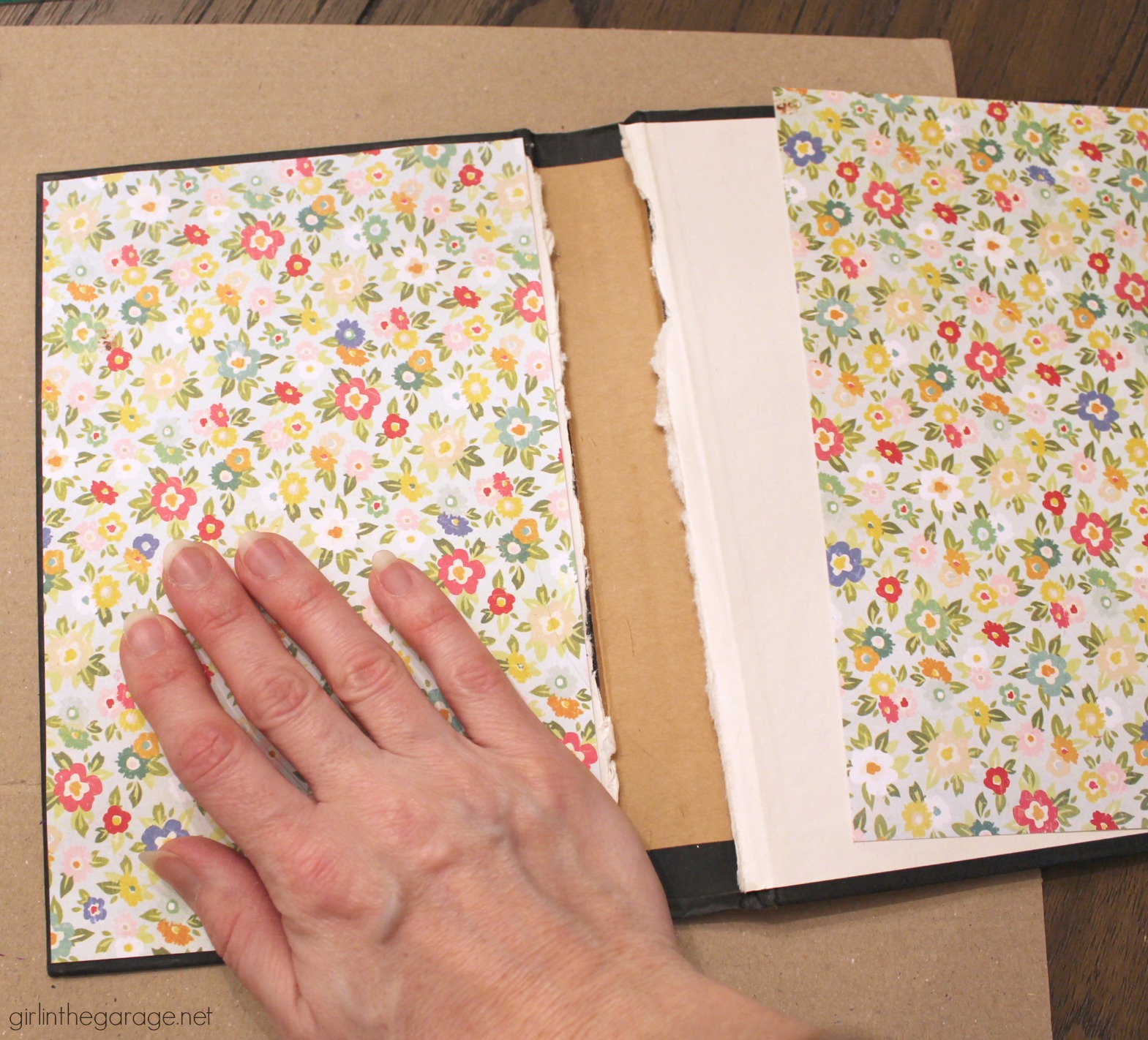 You can use Mod Podge to decoupage the paper on, but since this is such a small area I just used a glue stick and then rubbed over the areas for a minute or two to smooth them out.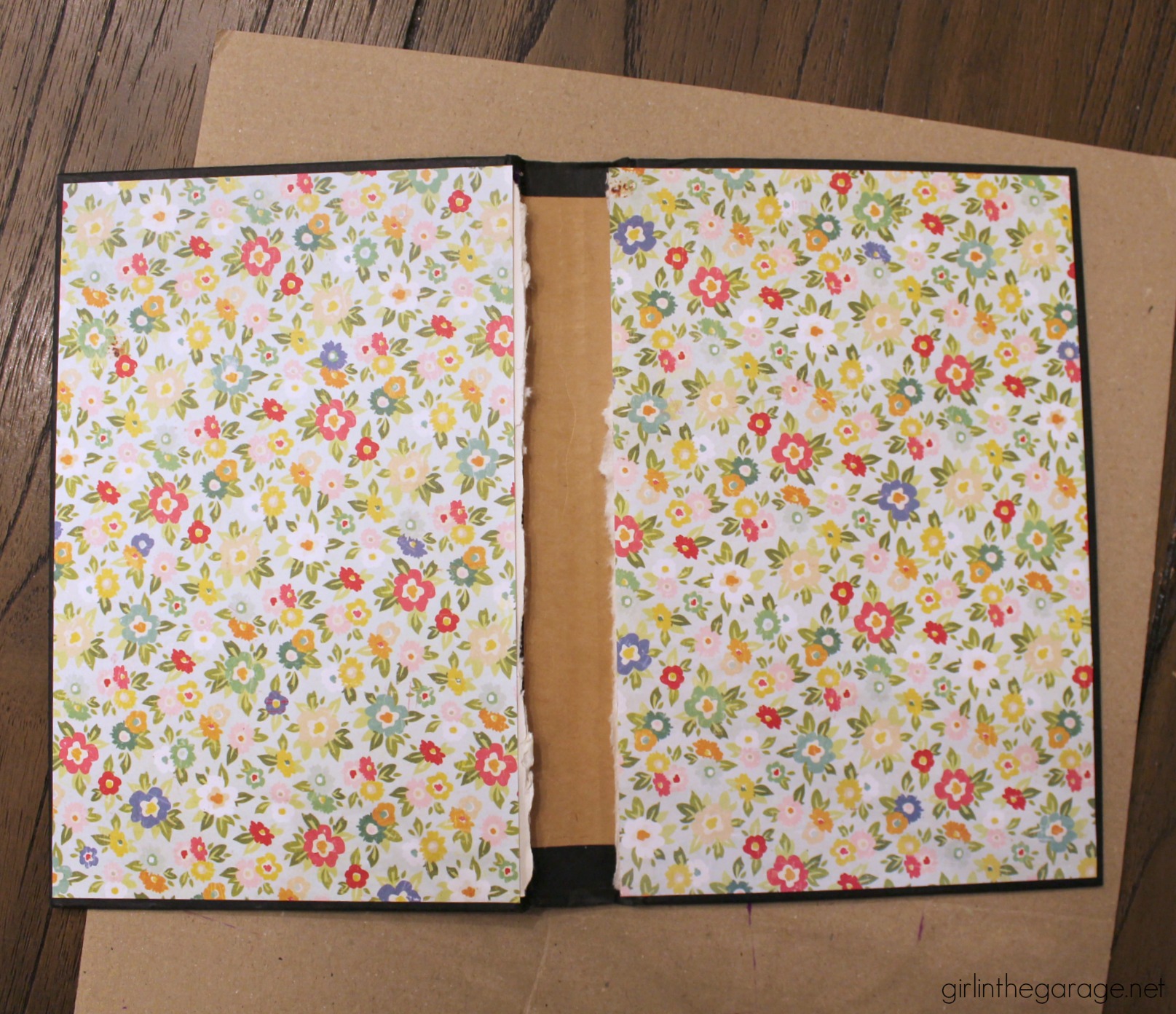 How to Make a Yardstick Box from an Old Book
Next Guy in the Garage helped me out by quickly cutting a yardstick into four pieces with his chop saw, one for each side of the box we're making. (You can buy a 10-pack of these yardsticks Here for projects.)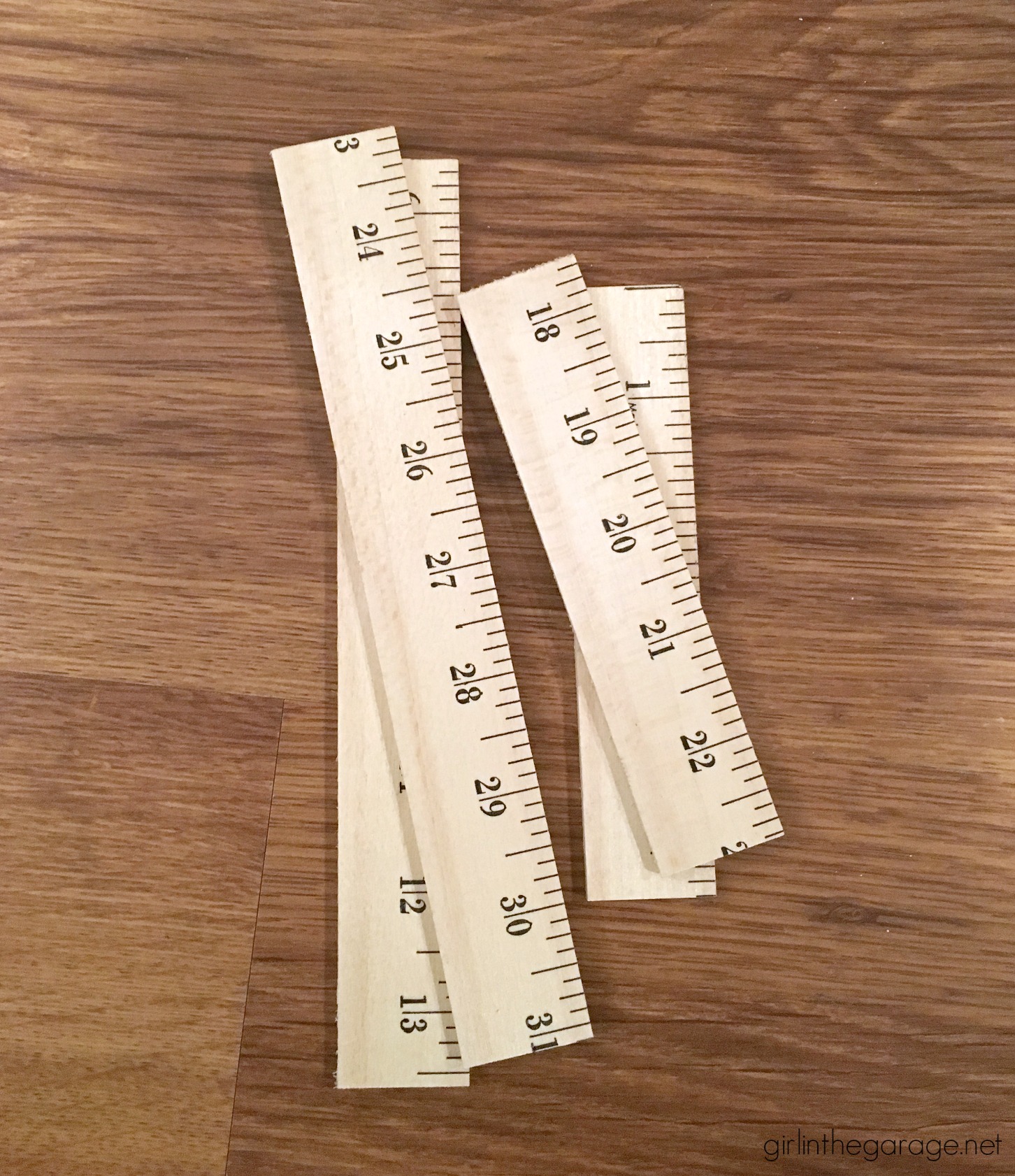 First glue one of the longer pieces inside the book spine. Make sure it's centered by holding an end piece next to it temporarily.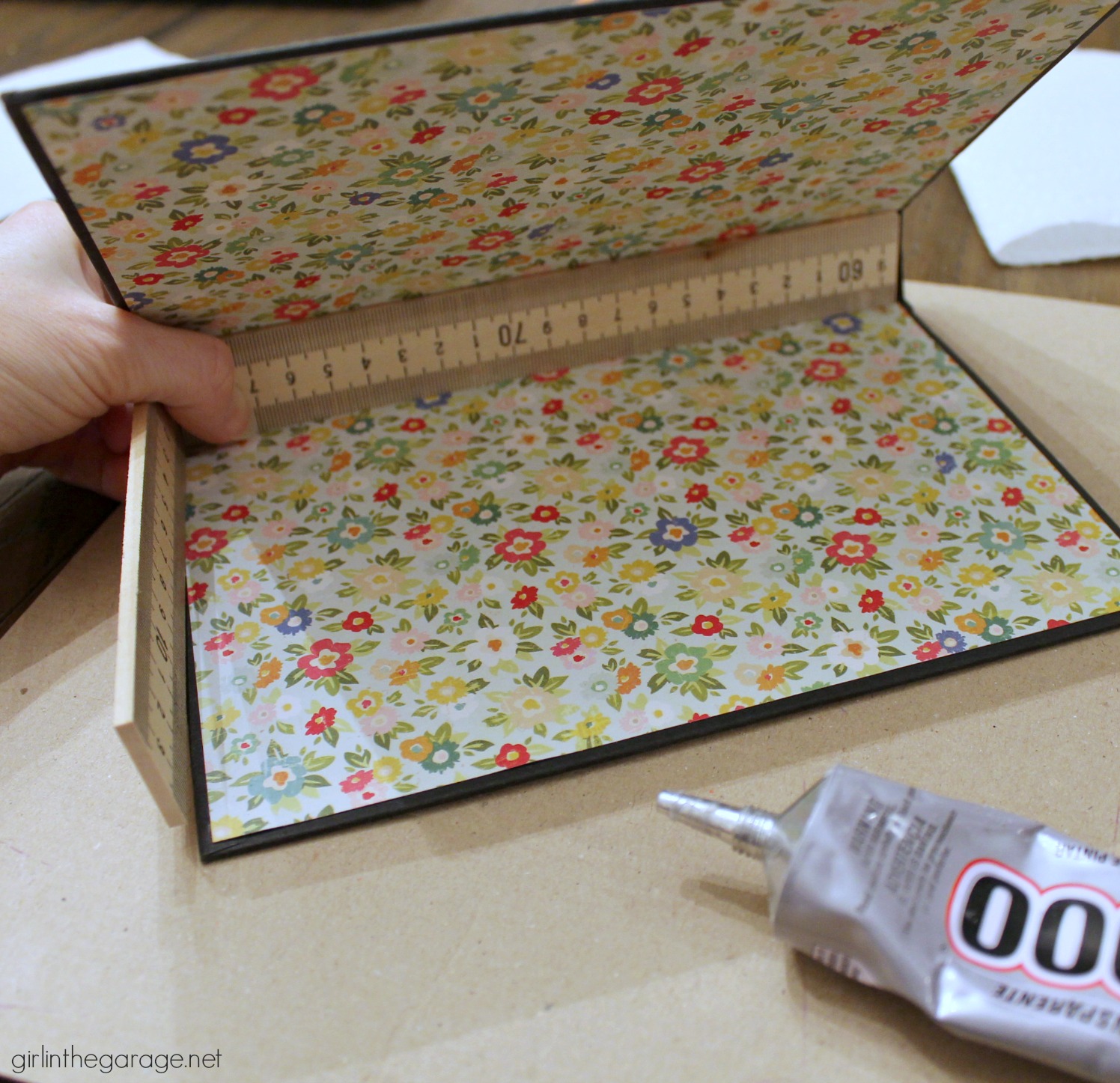 You can also choose to add clips to the ends and let them sit while drying.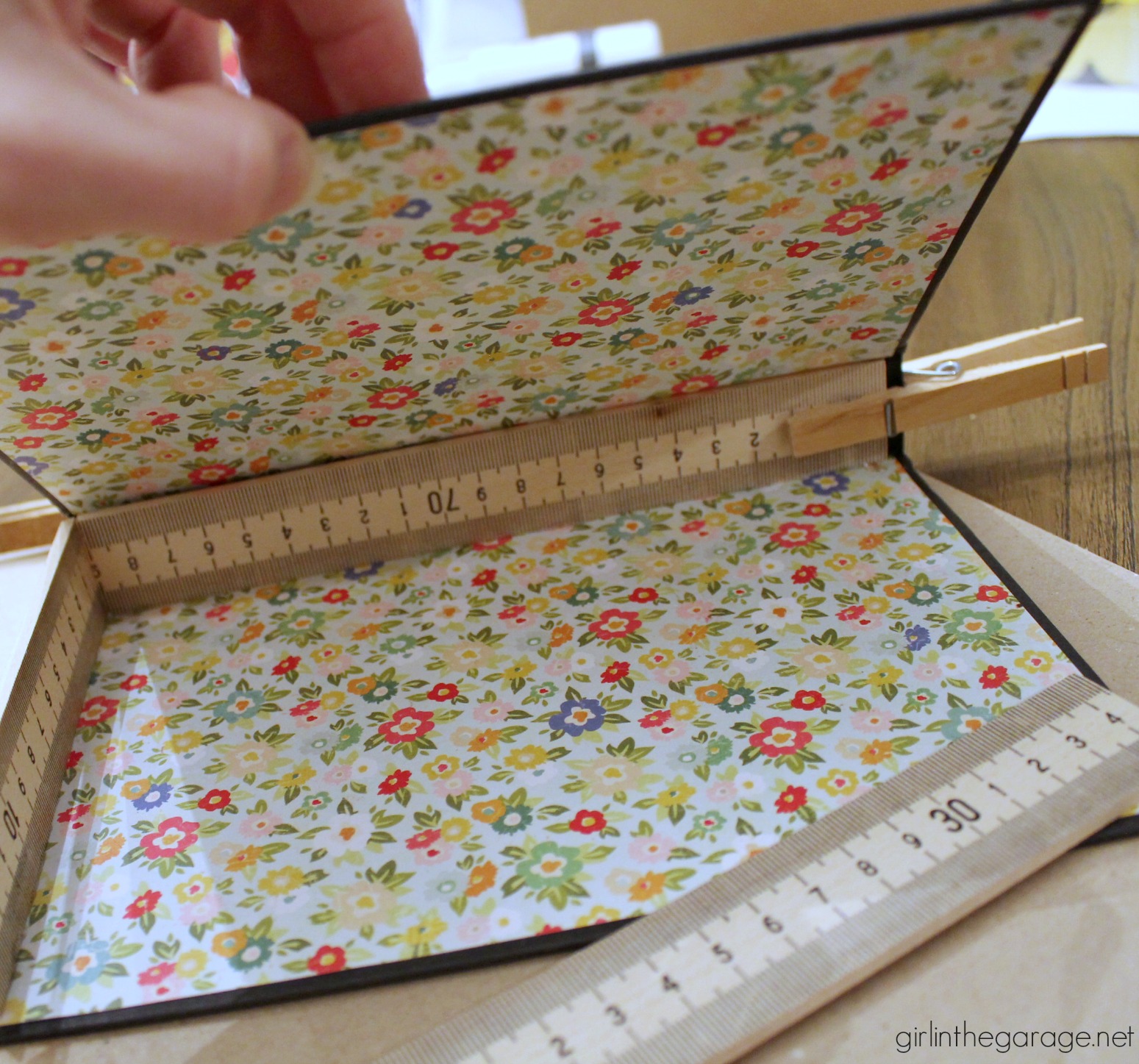 Note: I started off using E6000 on this project since it's my favorite super glue and it's very strong, but I ended up switching to Loctite which I also had in my stash – it dries much faster and is perfect for a small project like this repurposed book.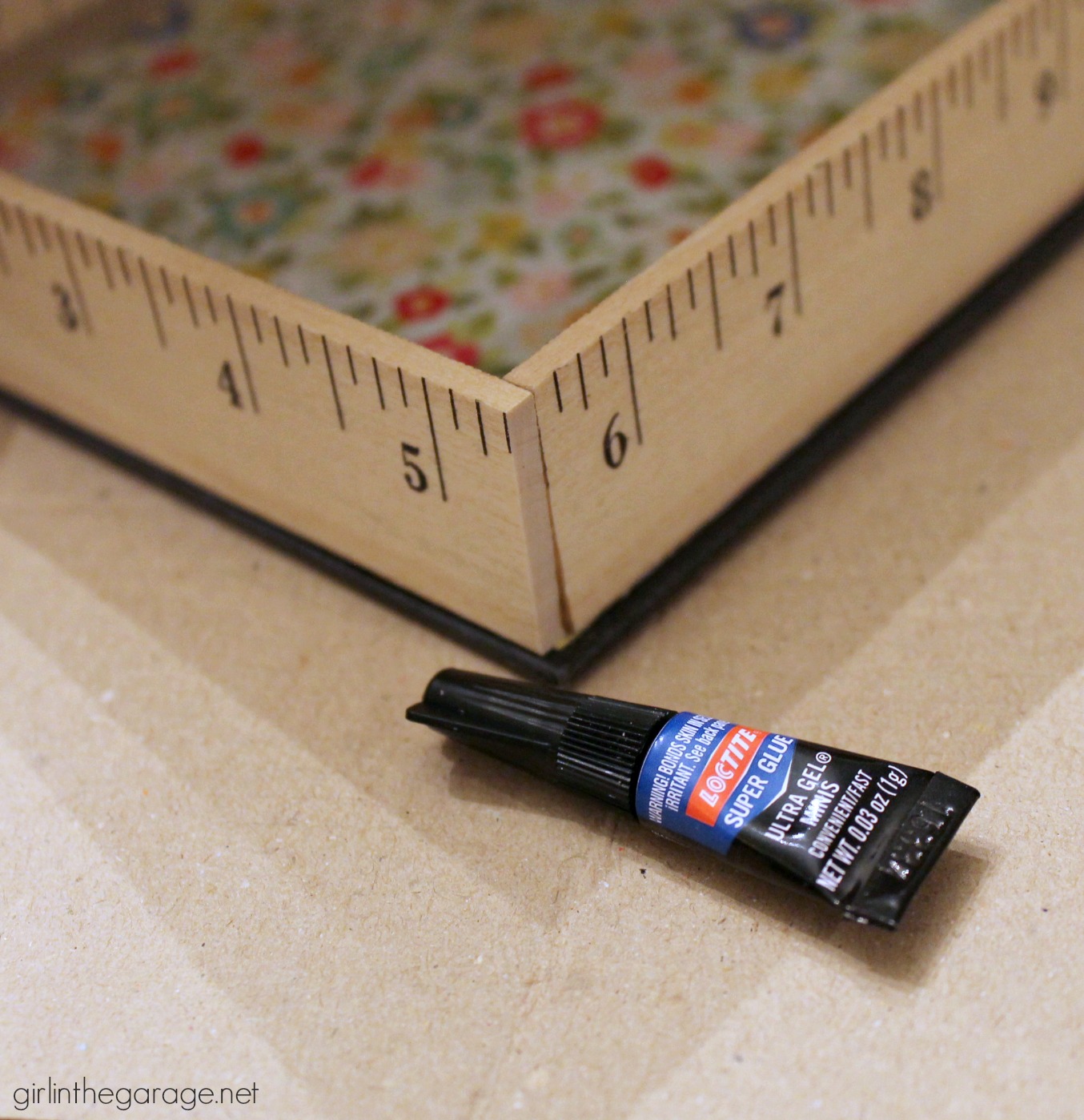 Let the project sit overnight to dry – the glue will take about 24 hours to cure, so be cautious moving it or using it right away.
The Outcome
Here's the outside of the repurposed book cover box: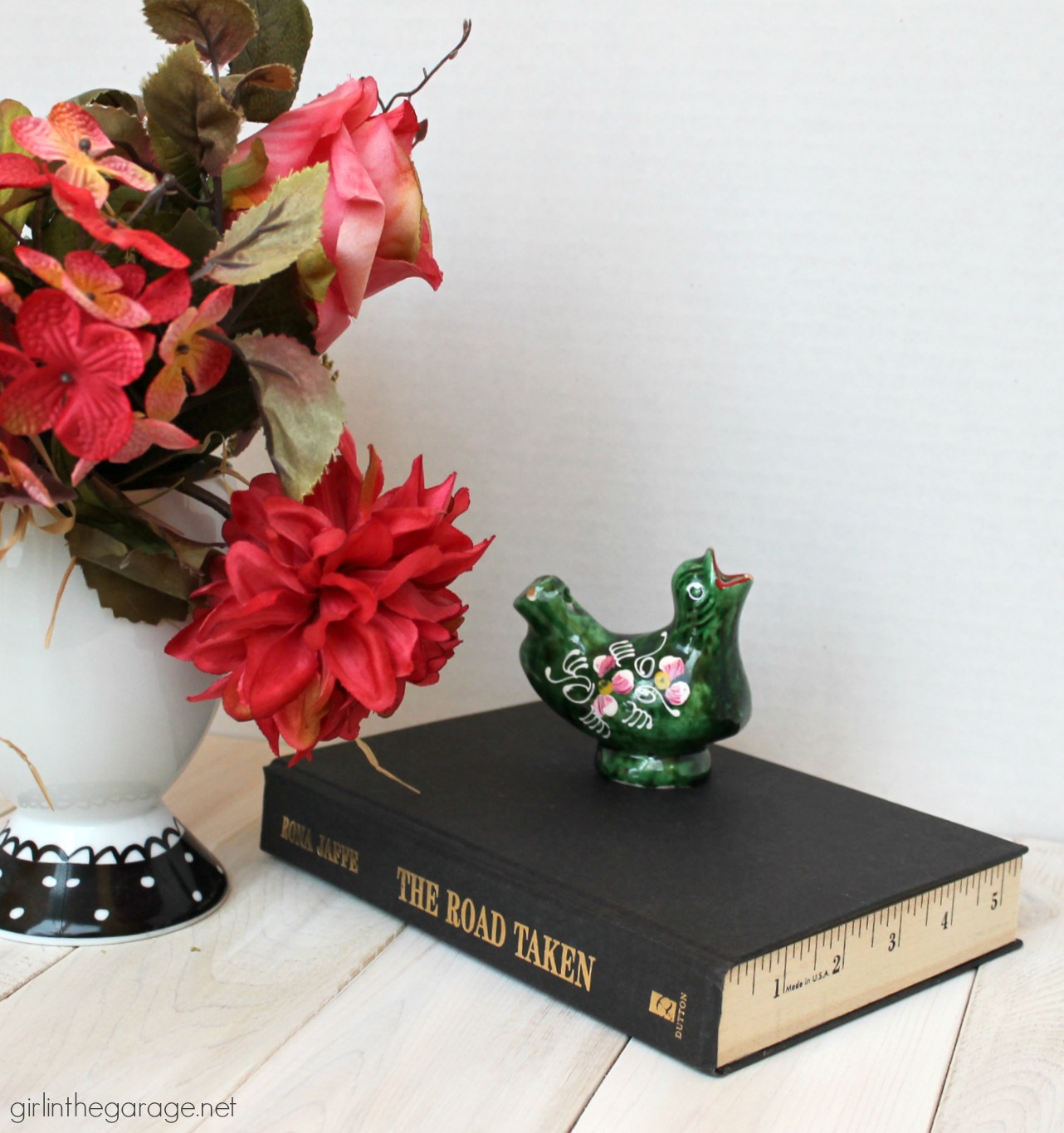 If you turn it sideways and add a few more books on top, it will probably look like a regular stack of books sitting on a shelf.
But here's the inside – tada!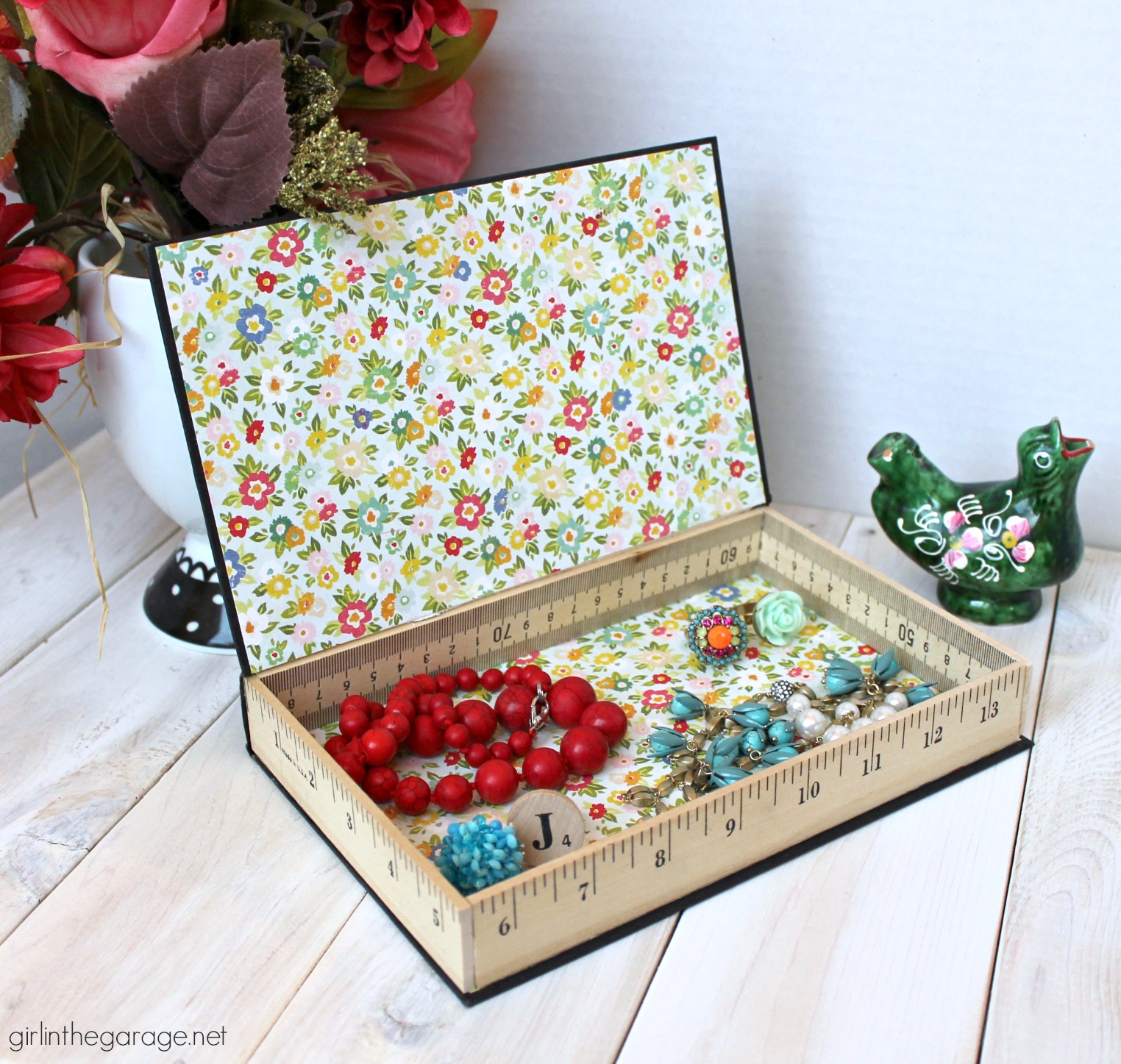 You can hide (or proudly put on display… up to you!) any sweet little things you want in here.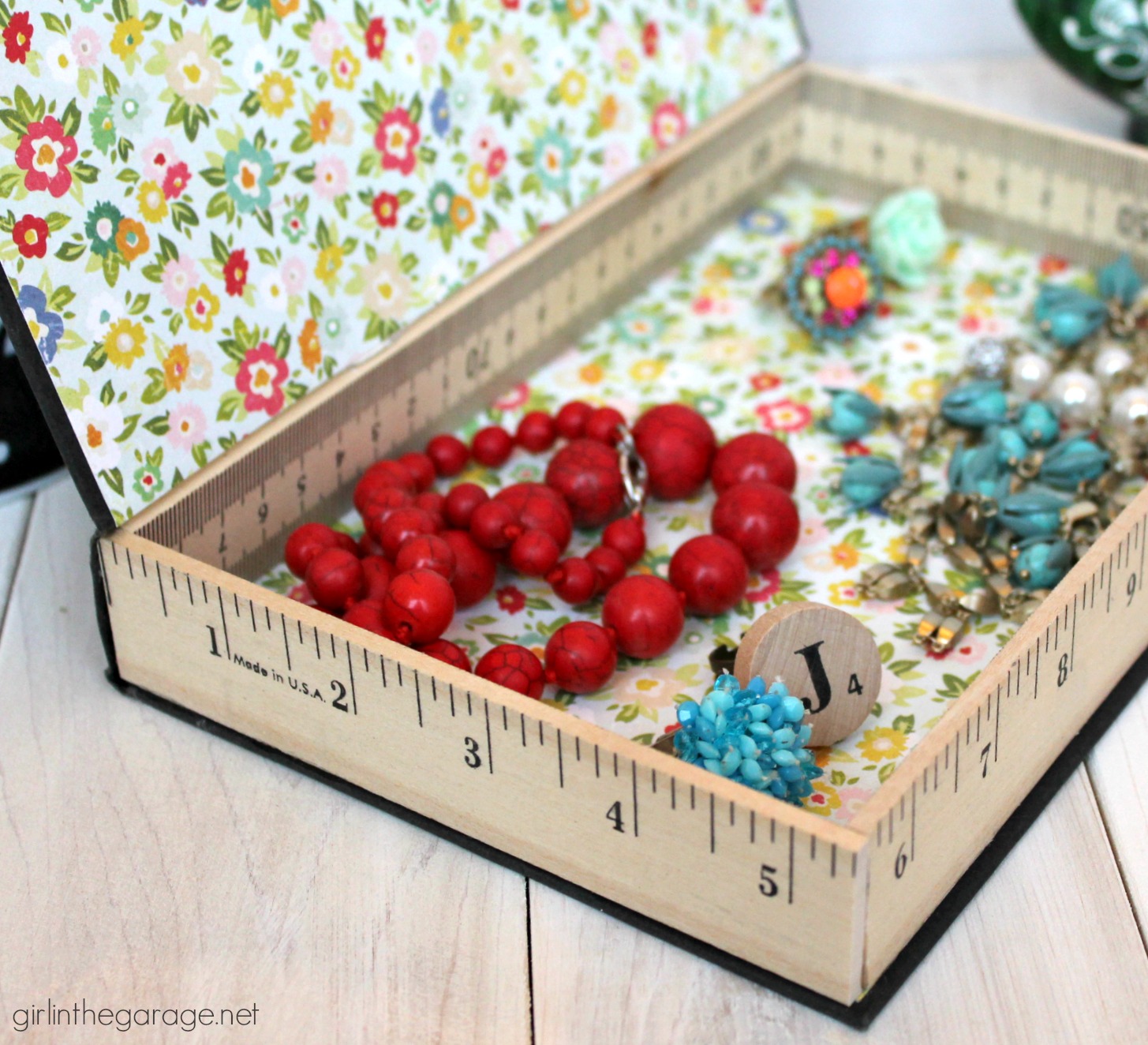 I added a mix of colorful new and vintage jewelry inside for fun. And oooh, do I love that paper!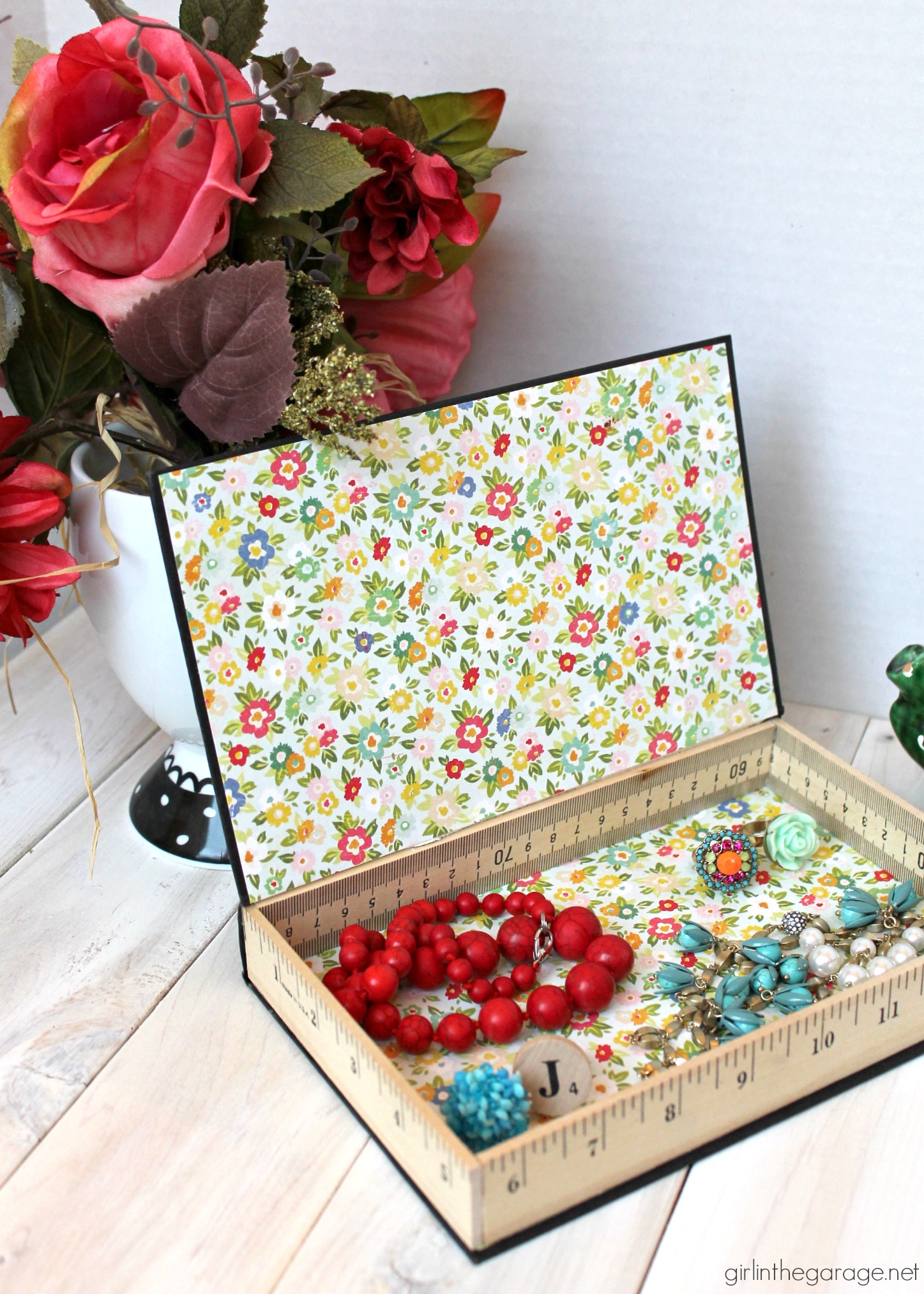 Here's a reminder of the before and after of this DIY repurposed book cover storage box (which you can easily Pin for quick access later):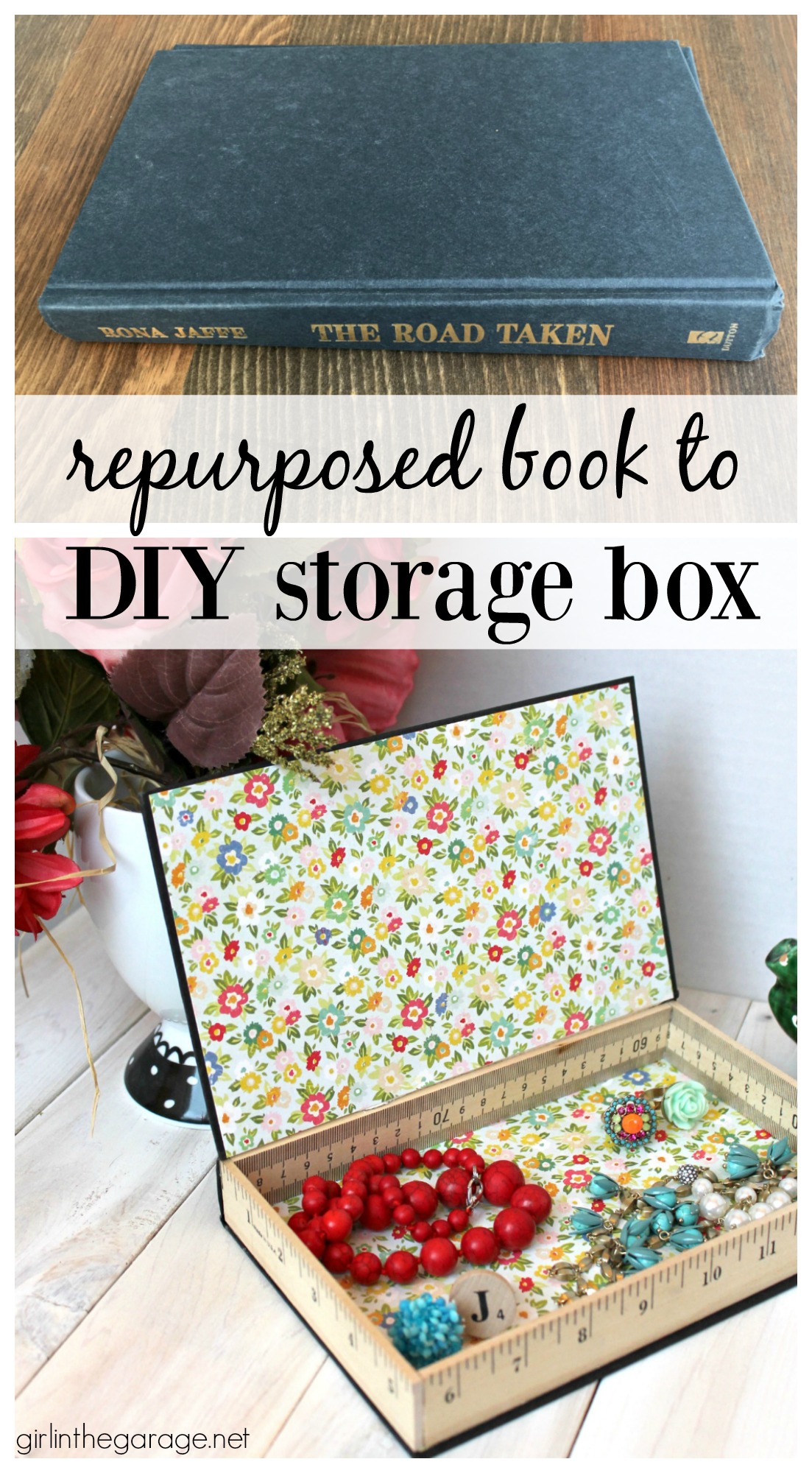 Don't forget to visit my friends' makeovers for Trash to Treasure Tuesday: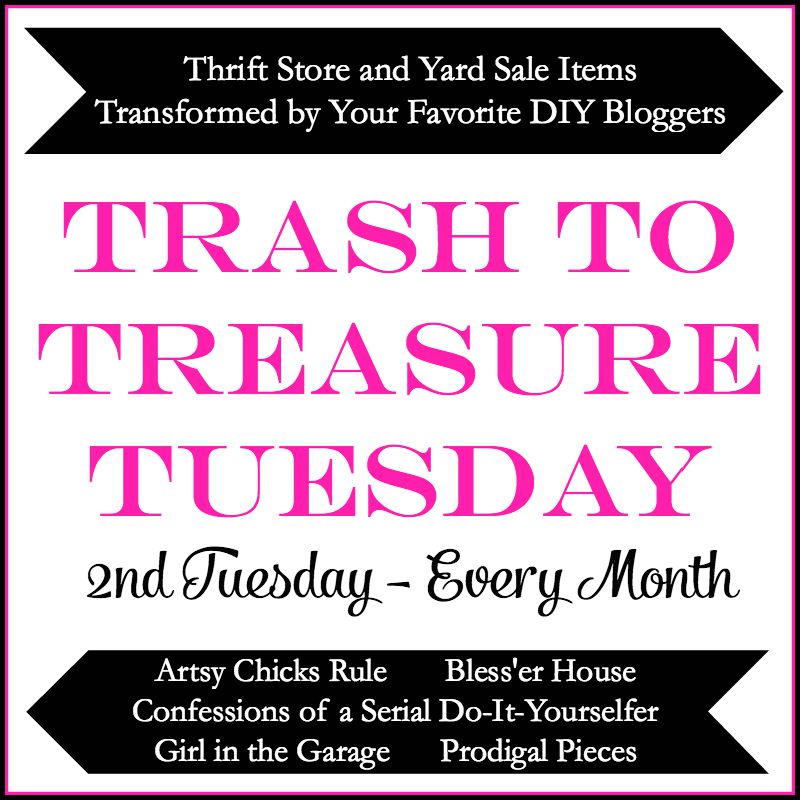 Below are the Before photos – visit the links underneath to see the Afters and learn how they did it. They always amaze me!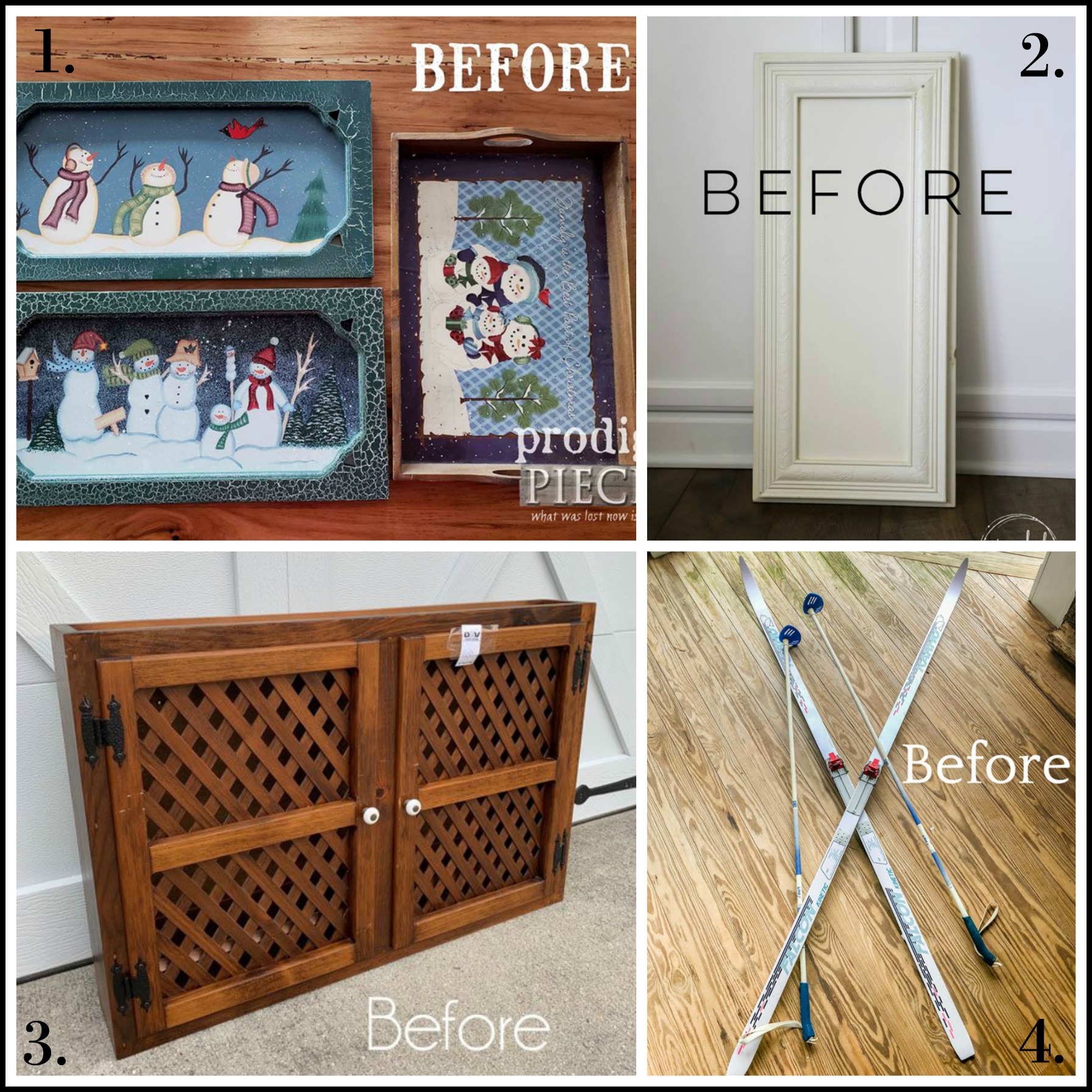 1. Prodigal Pieces
2. Artsy Chicks Rule
3. Confessions of a Serial DIYer
4. Bless'er House
.
Here's another repurposed book project you might like:
How to Make a Secret Storage Box From Old Books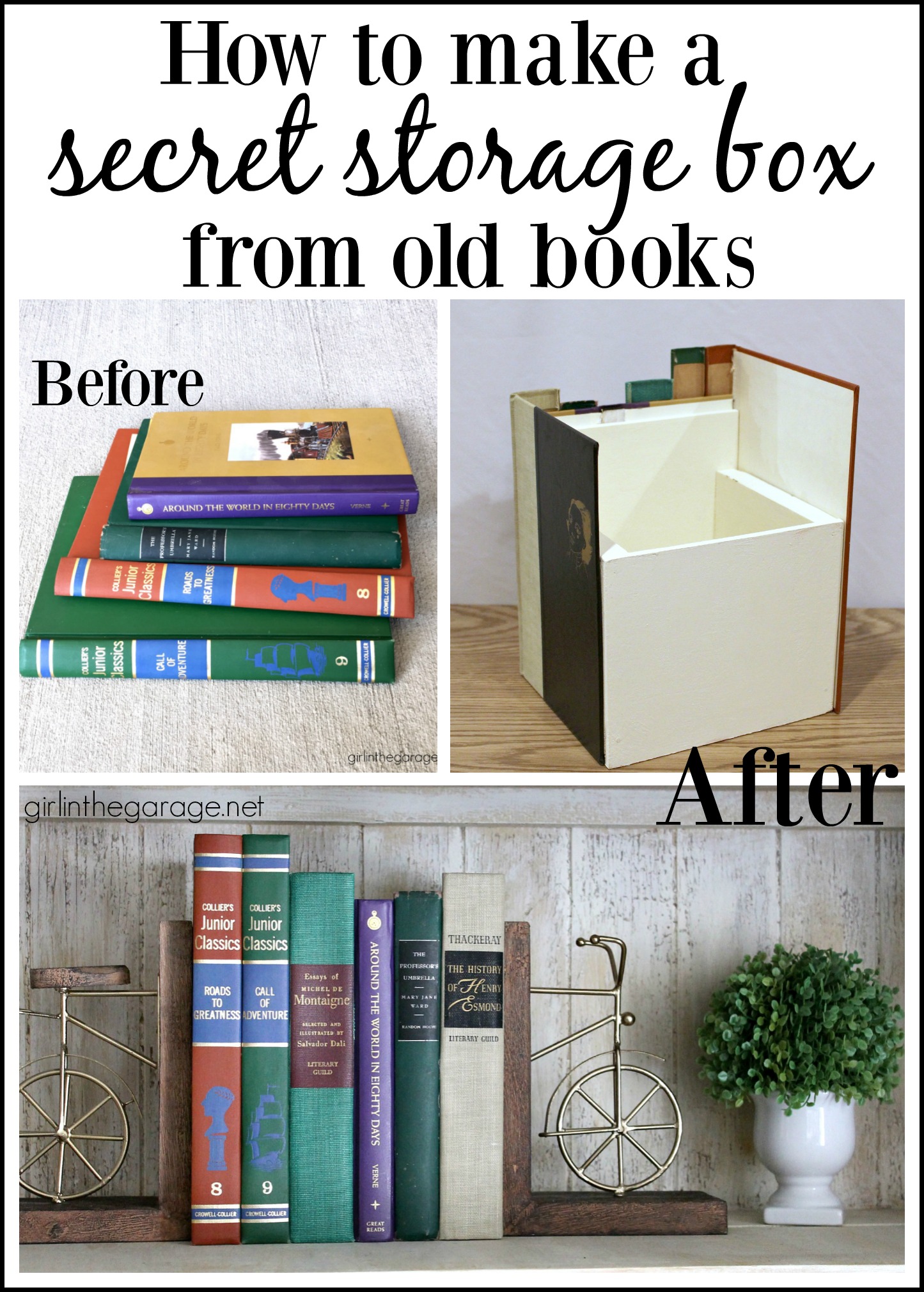 And find more repurposed book projects here: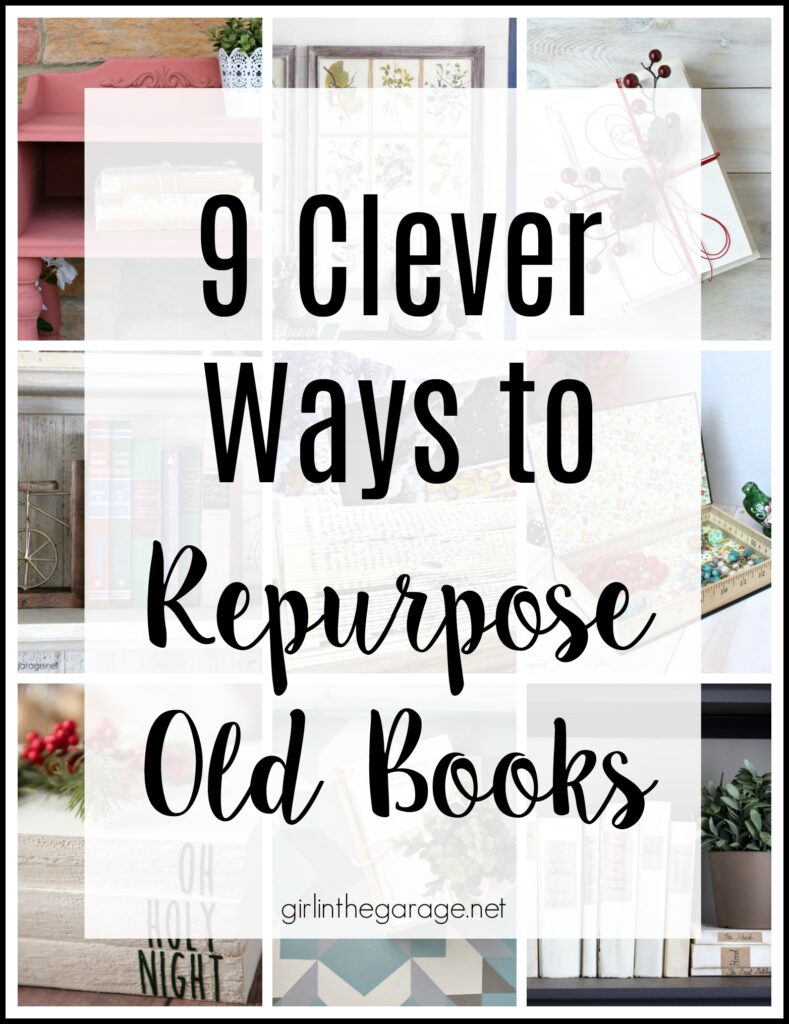 Talk soon, friend – I appreciate you! xo Jen