Friend, can you believe that 2018 is ending soon? It seemed to pass by so quickly!
This year had a few important milestones for me:
a deal with a publisher to write a book with 25 brand new furniture makeover tutorials (coming in 2019 – so exciting!)

the soft launch of my free 5-day email series Vintage Vendor Bootcamp and online learning program Vintage Vendor Academy: The step-by-step beginner's guide to successfully selling refinished furniture and decor (and more) at vintage markets, fairs, and antique malls (which has helped dozens of people so far!)

celebrated my 6th year of blogging, and yet it was the year I wrote the fewest blog posts (it's been a goal of mine to write more purposeful posts and less "fluff")
Even though there were fewer published posts, there were still quite a few projects that were quite popular with my loyal readers and on social media.
Every year I like to countdown the top posts, especially for those of you who are new here or maybe missed a few of these projects earlier in the year.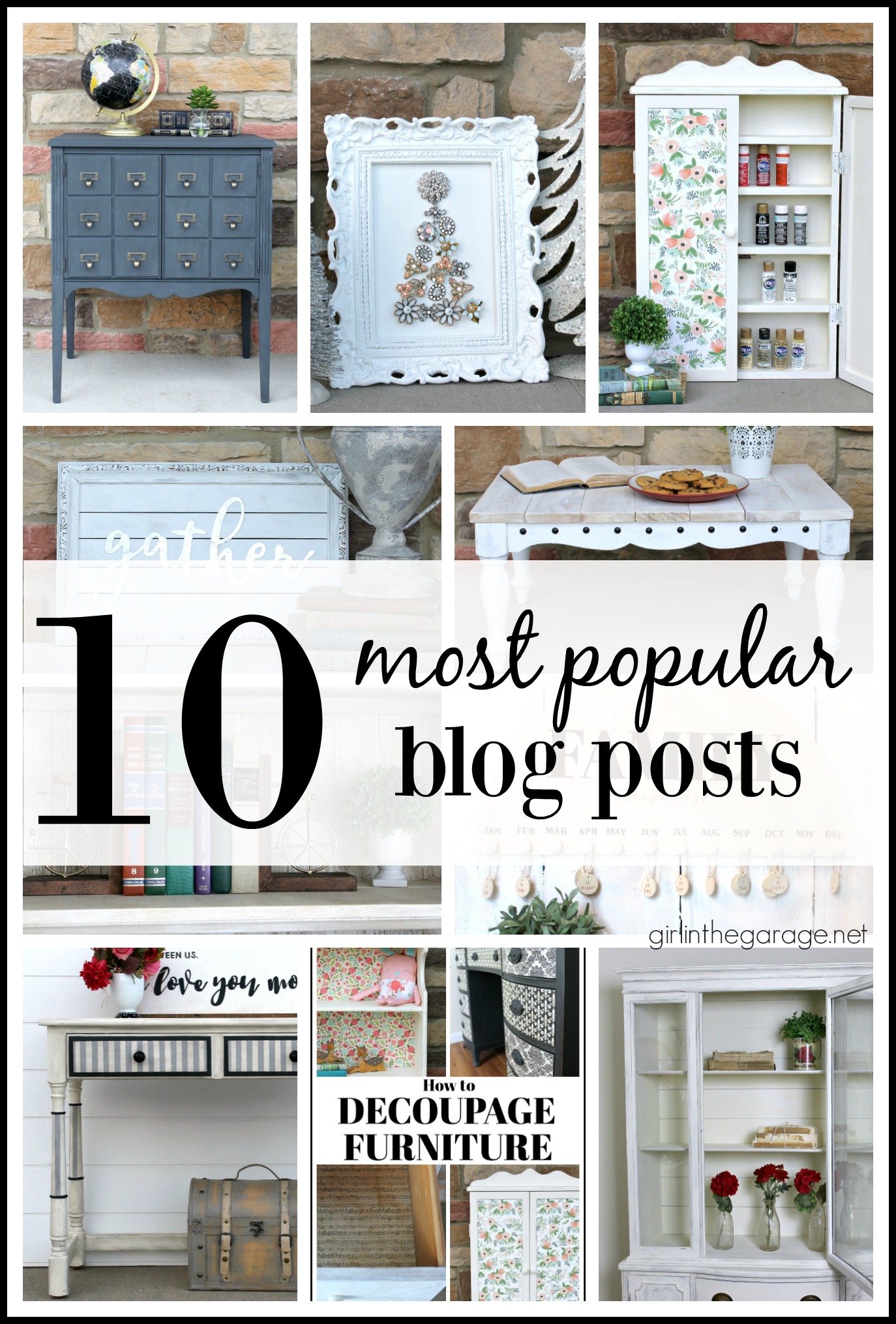 Just like the ball drop on New Year's Eve, let's count them down from 10….
10. Upcycled Record Cabinet to Faux Card Catalog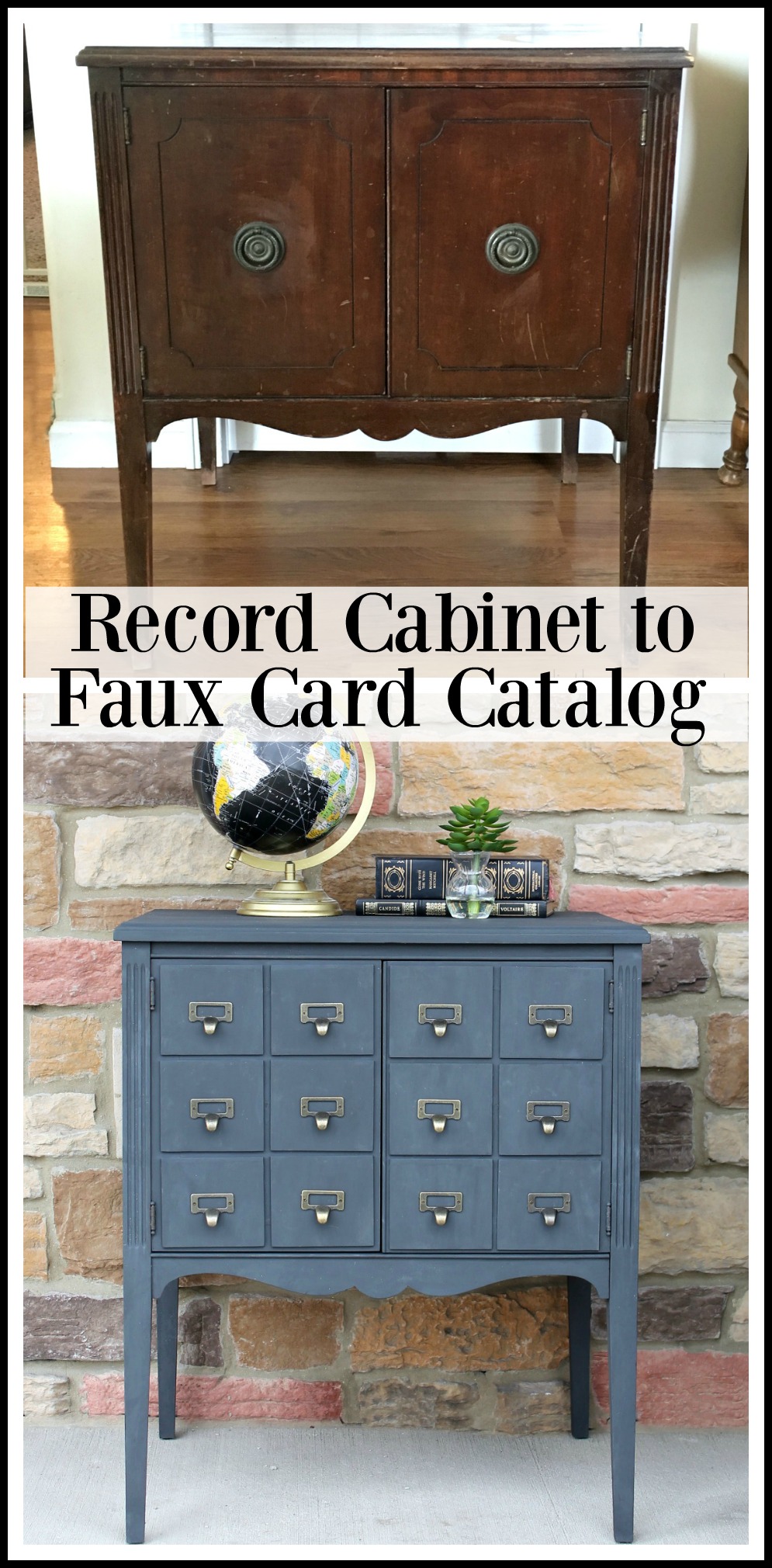 9. Repurposed Footstool to DIY Lap Table with Planked Whitewashed Top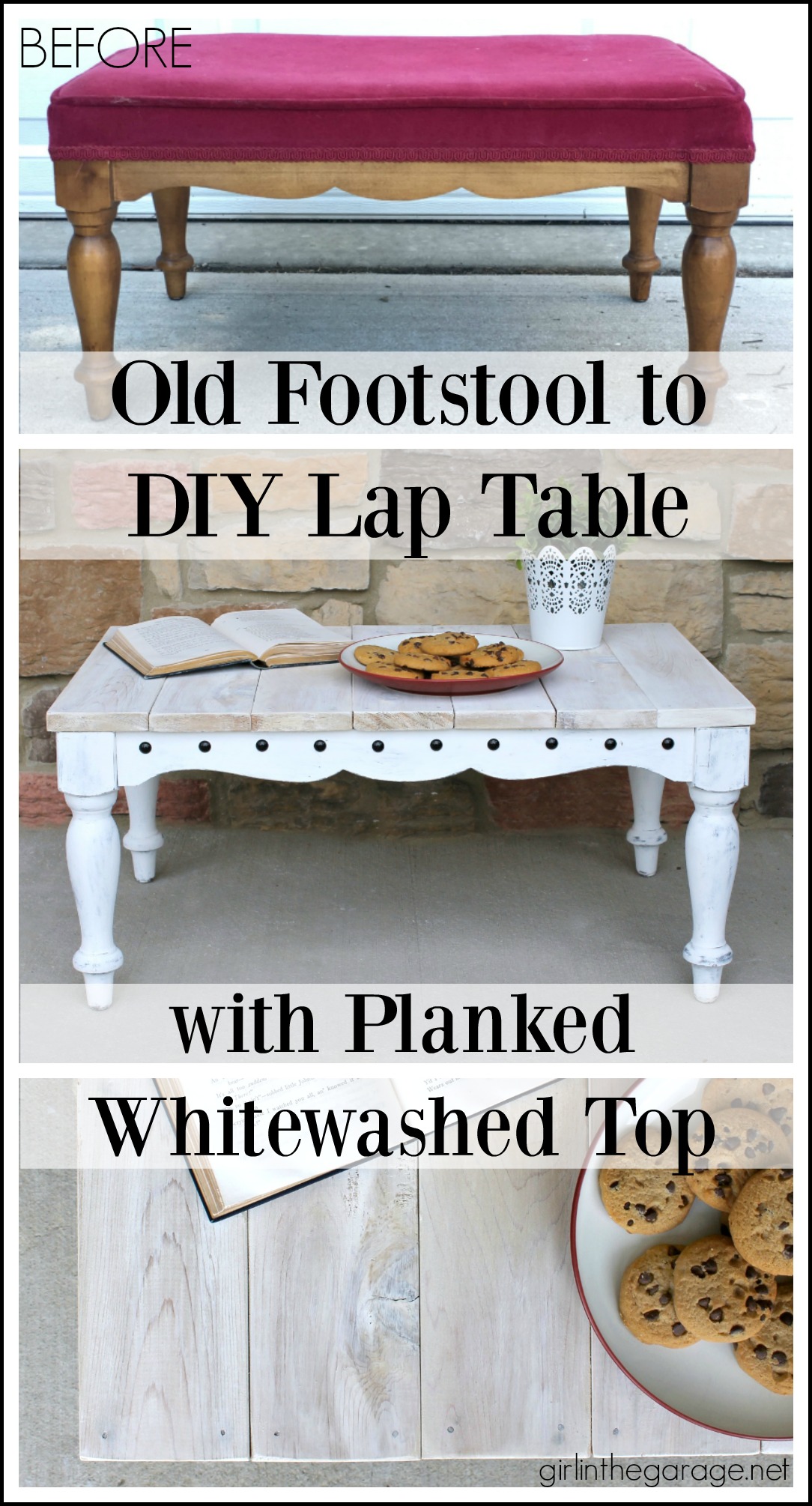 8. DIY Secret Storage Book Box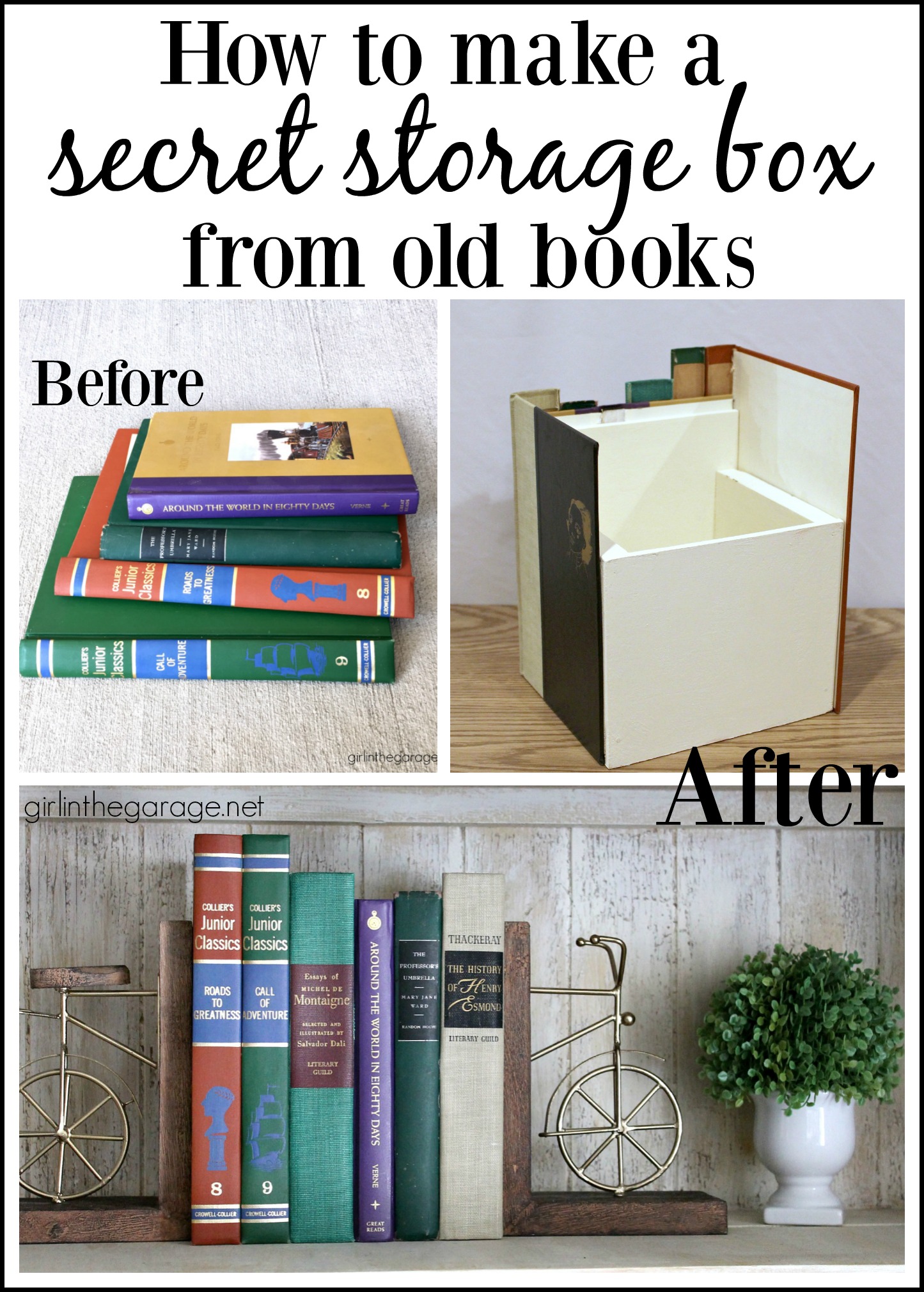 7. French Striped Table Makeover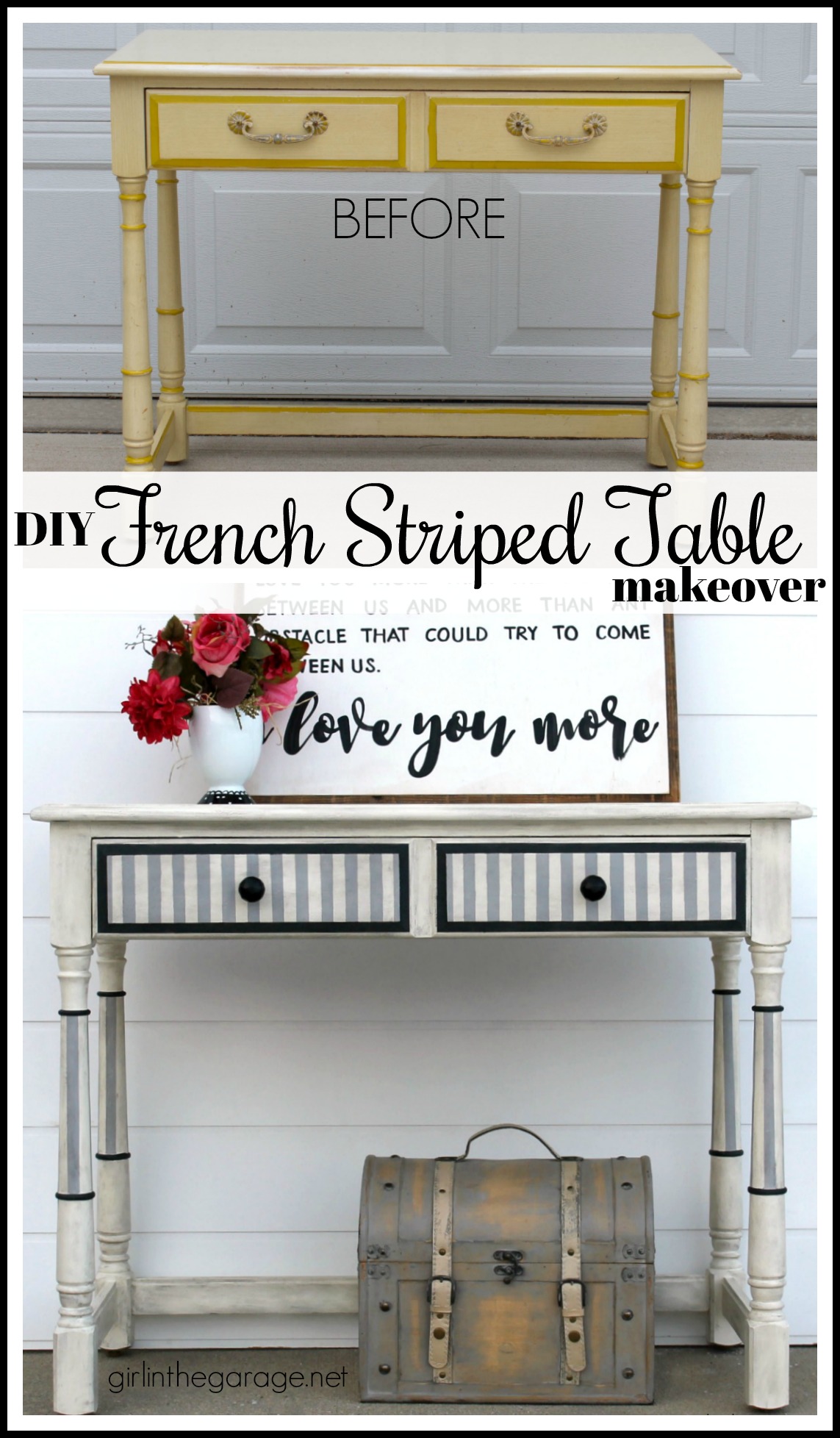 6. Farmhouse China Cabinet with Shiplap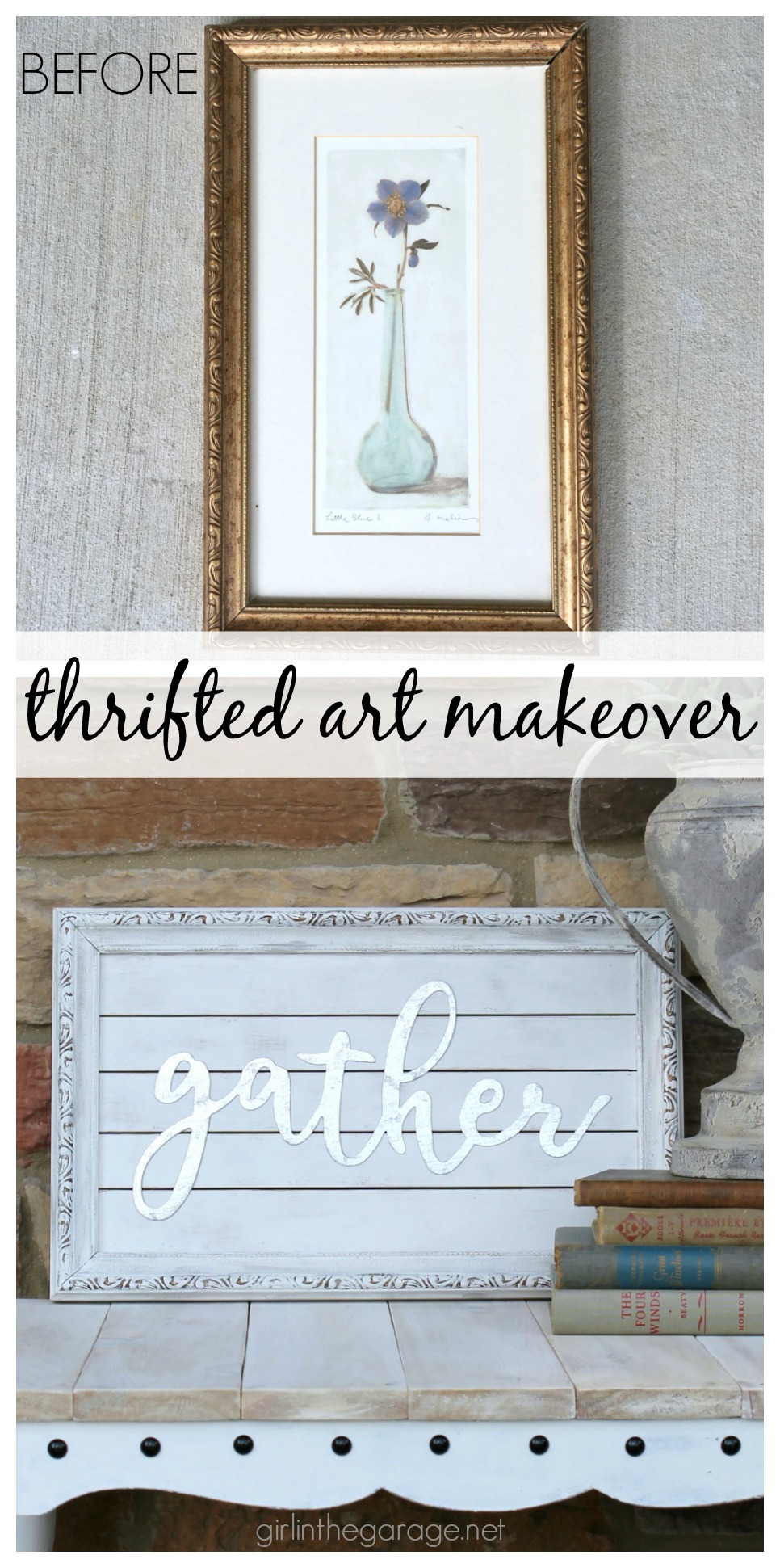 4. Yard Sale Cabinet with Decoupage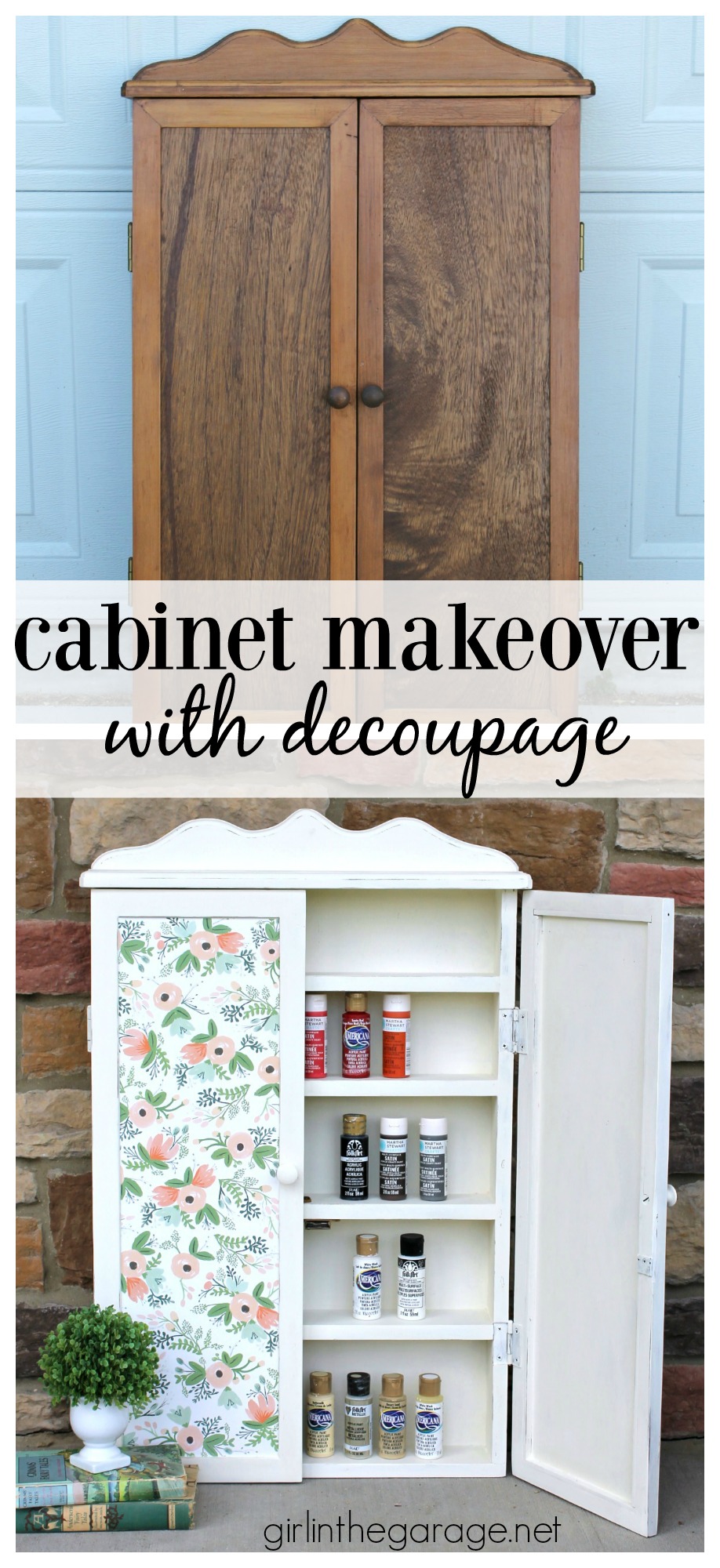 3. How to Decoupage Furniture – an epic guide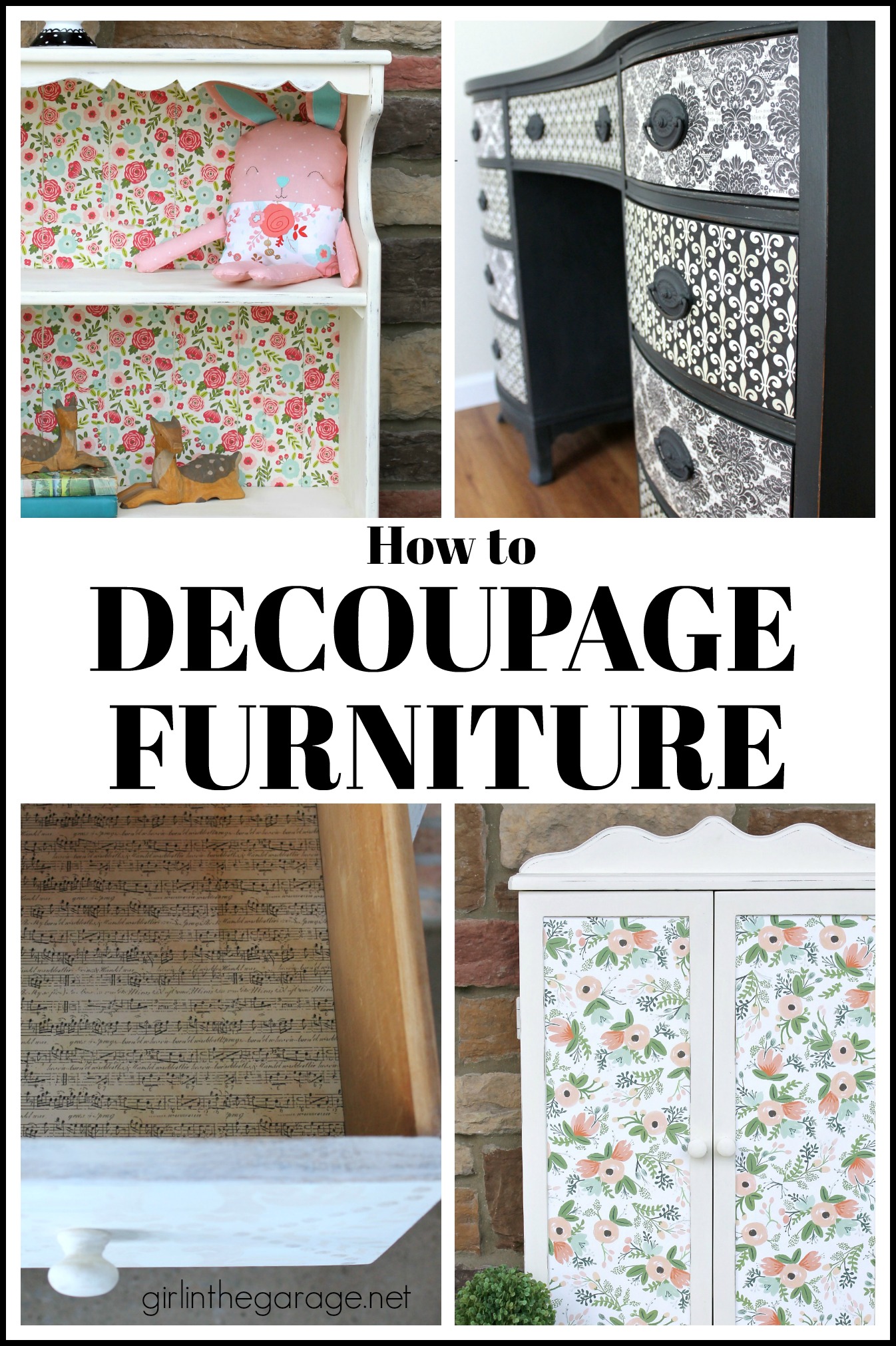 2. DIY Family Birthday Calendar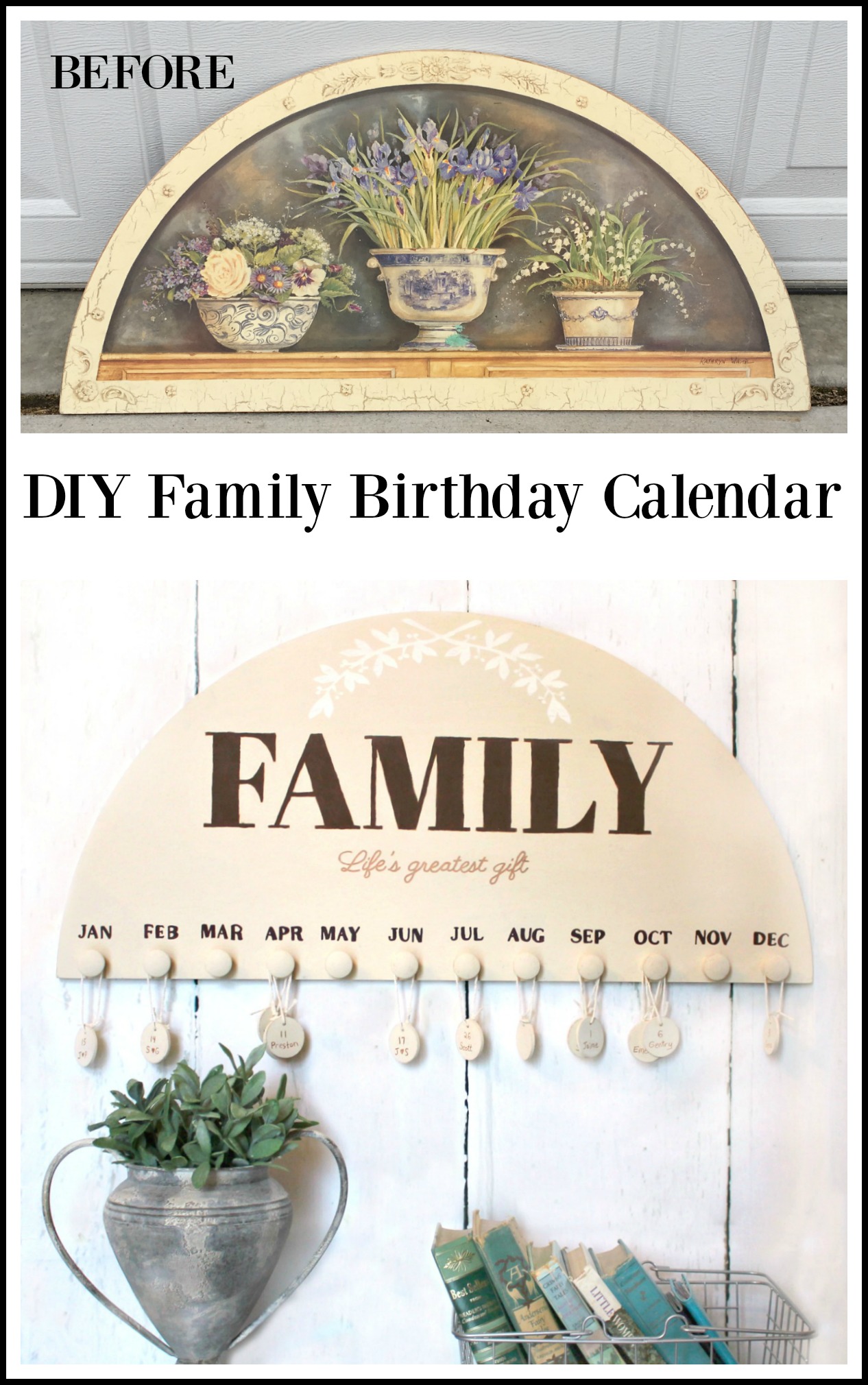 1. Repurposed Vintage Earrings to Christmas Tree Art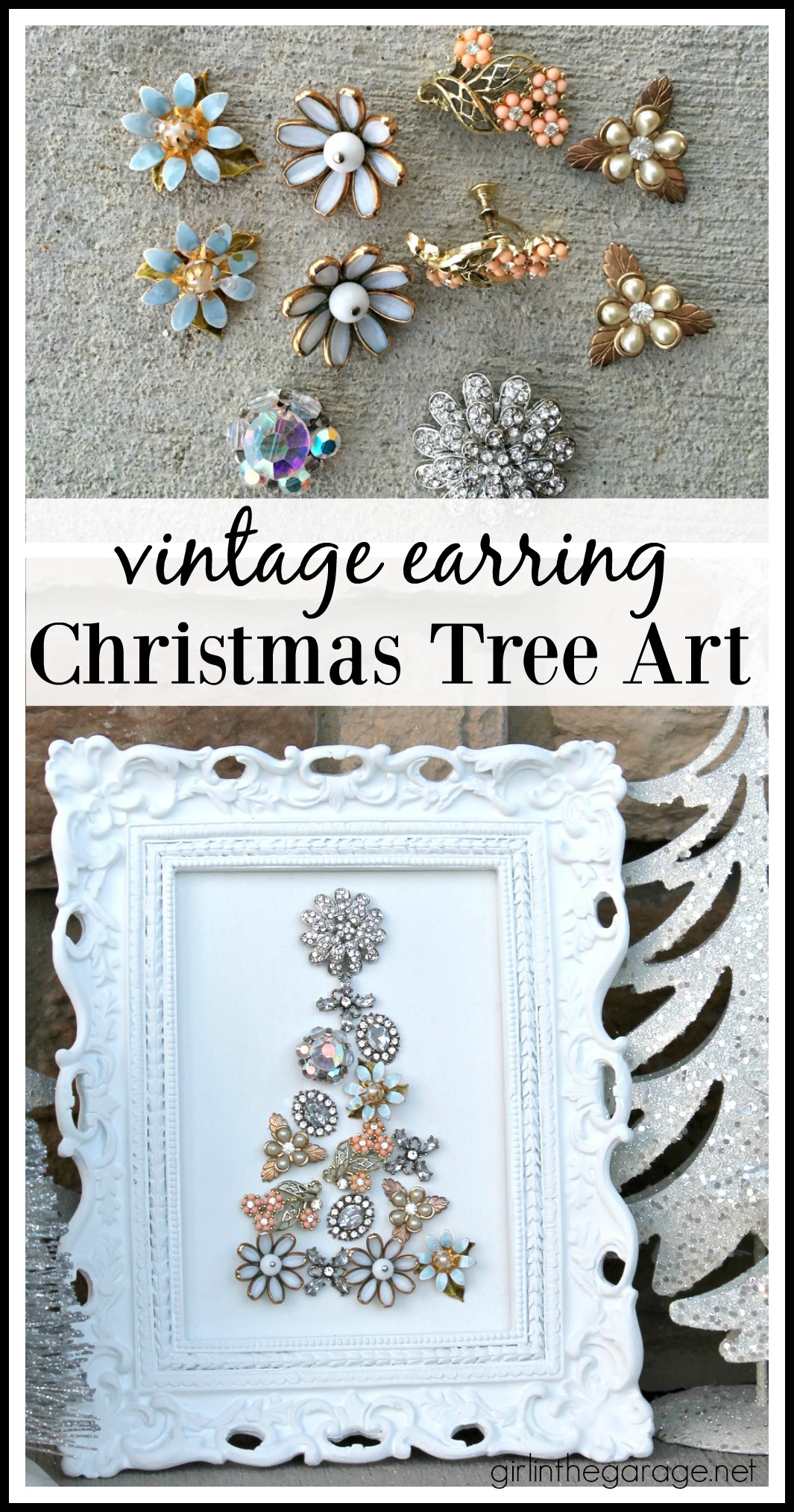 How I got these results: Even though some of the projects were posted recently, I looked at the number of page views received since their publish date and then calculated them all as if they had been published at the beginning of the year.
You guys definitely love to see ordinary items repurposed into something cool and useful again, just like what we share monthly in our Trash to Treasure posts and for Furniture Fixer Uppers day projects.
Also, a few older posts that have still been very popular include:
What I'm planning for and excited about coming in 2019:
My book, of course! The tentative publish date is June 2019. Of course I will keep you updated on the details, and there will be special bonuses available for people who pre-order!

Continuing to do local markets and events in my area (mostly Northwest Indiana and Eastern Illinois, possibly expanding to Indianapolis and Michigan) – I will list all upcoming shows on my Events page in the Menu near the top of my website.
Launching my new side business Thread and Cloth Studio, where I'll be selling handmade dolls both on Etsy and at markets. (Follow this brand new adventure on Facebook and Instagram – plus see photos of the adorable dolls I've made so far)
More creative furniture makeovers and upcycled decor projects, and even more posts about successfully running a creative business (especially for vintage vendors at antique stores and markets)
Let me know what else you'd like to see more or less of here at Girl in the Garage in 2019 – and I'd love to know if you agree with the most popular projects list above. Leave a comment below – I promise to read and consider every one of them.
Wishing you a fabulous new year with happiness, health, and success, my friend! Thank you from the bottom of my heart for following along with me here at Girl in the Garage! – xo Jen