Hello again, friend! Today is Trash to Treasure Tuesday, one of my favorite days of the month because my blogging friends all get together and share makeovers of thrifted or free items. I had saved these book covers from a former project and couldn't bear to throw them away.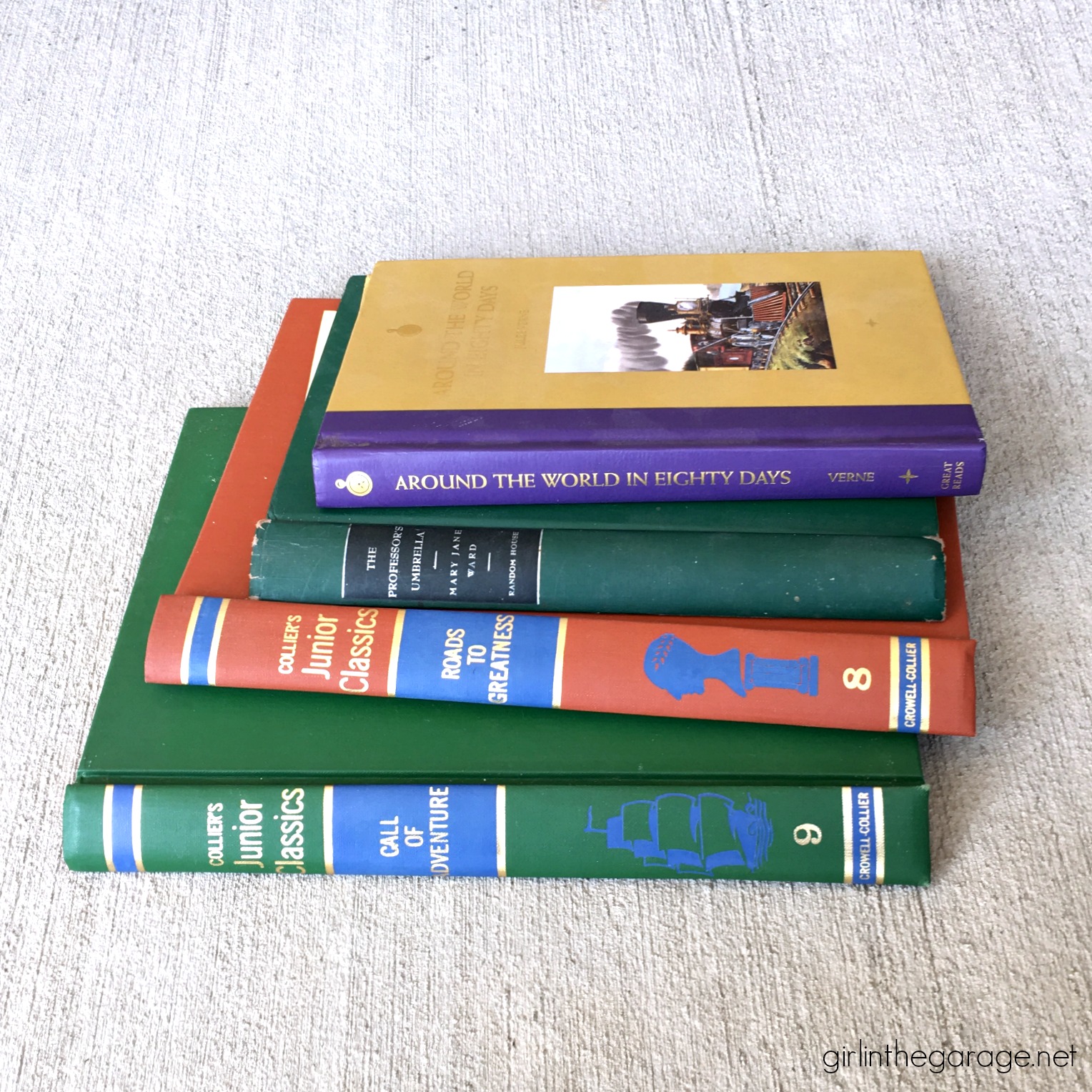 I had an idea to make a secret storage book box from the old covers, and I also had this thrifted small wood crate meant for holding CDs.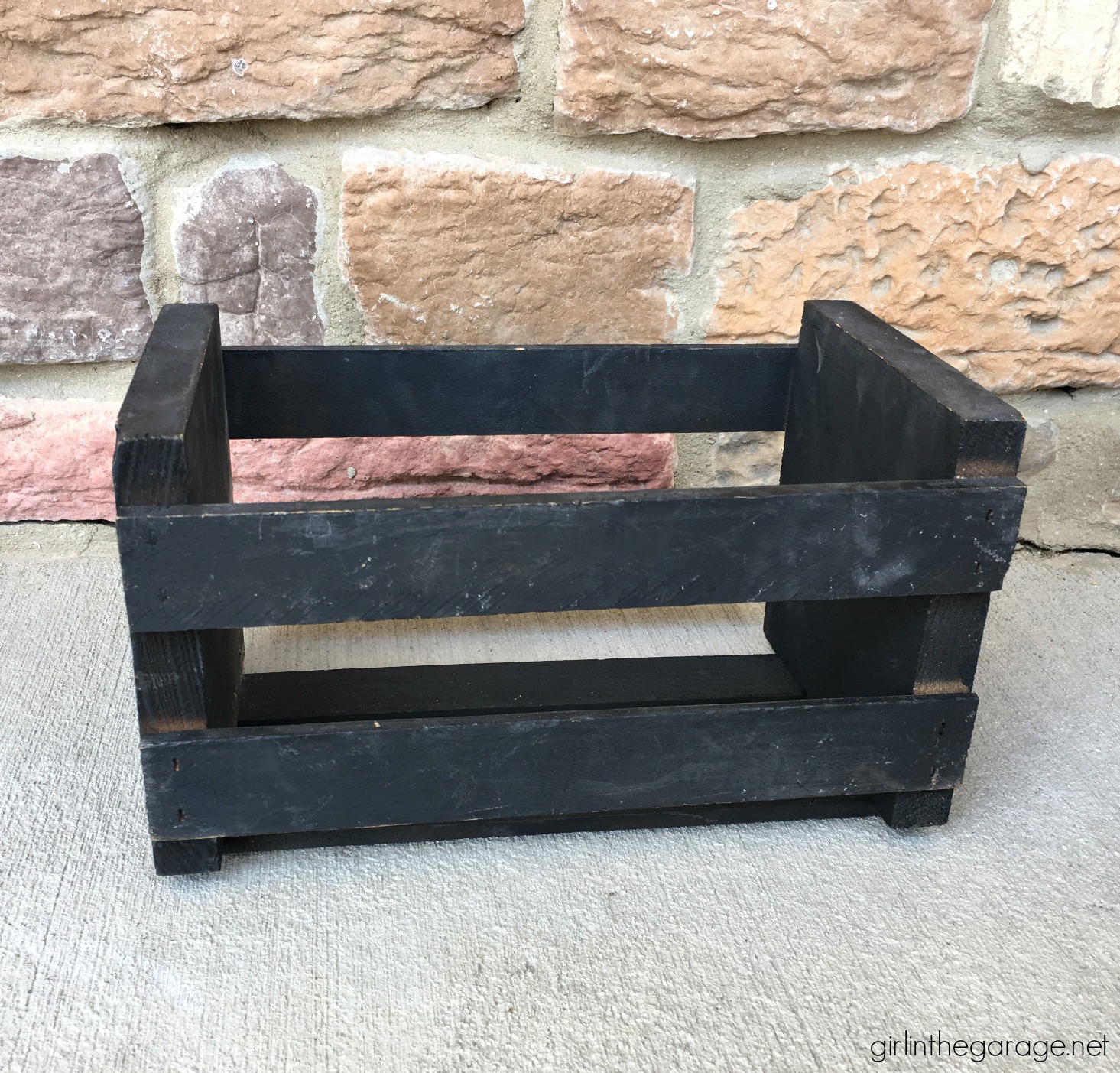 I needed a box with 5 sides, but this was too wide and the slats weren't working out. So I only reused the two end pieces for this project.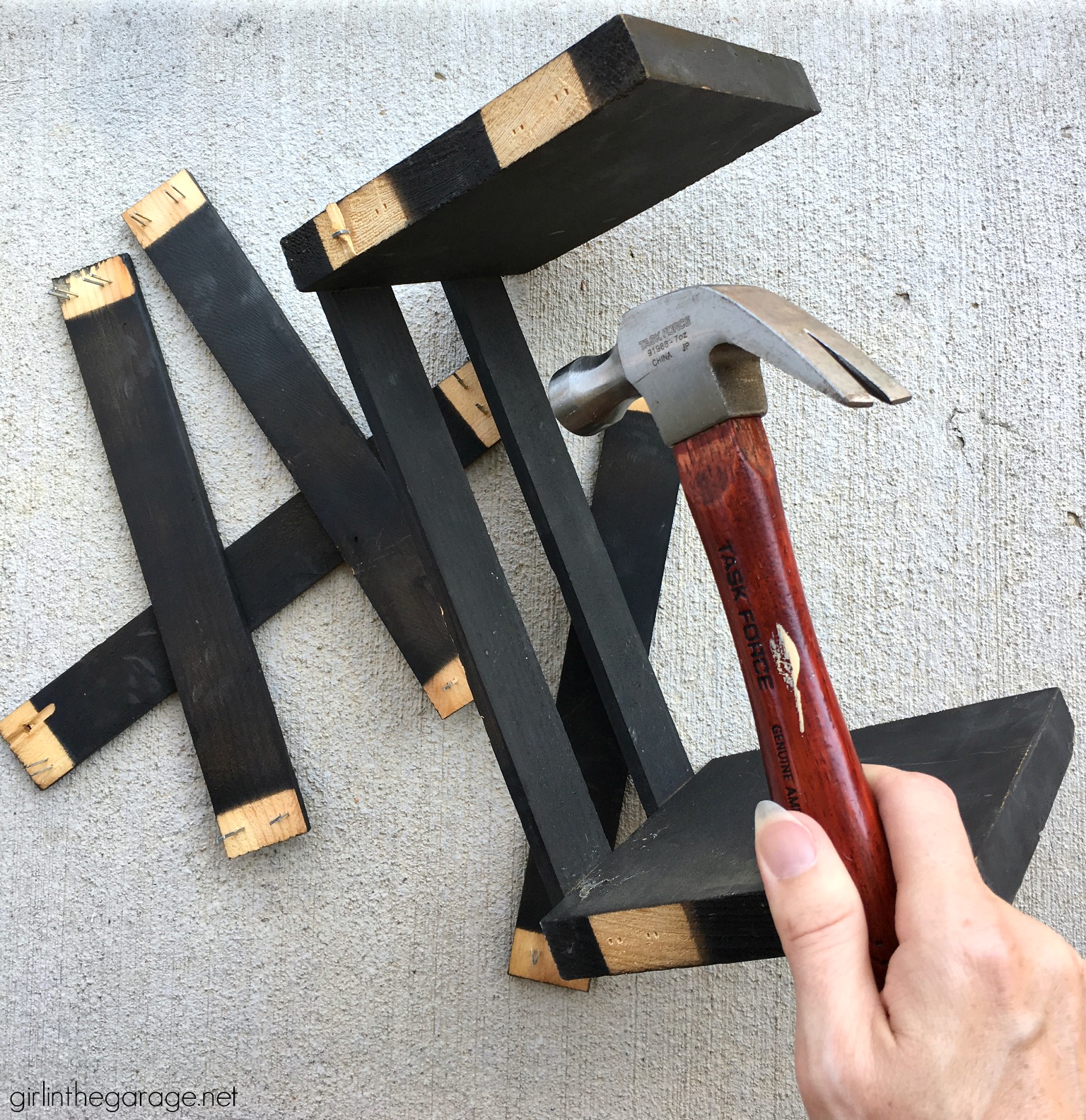 How to Make Wooden Box for a Secret Storage Book Box
Guy in the Garage helped out by cutting 1/4″ thick wood panels for the new front, back, and bottom. (Here's a list of all my favorite DIY tools and products.)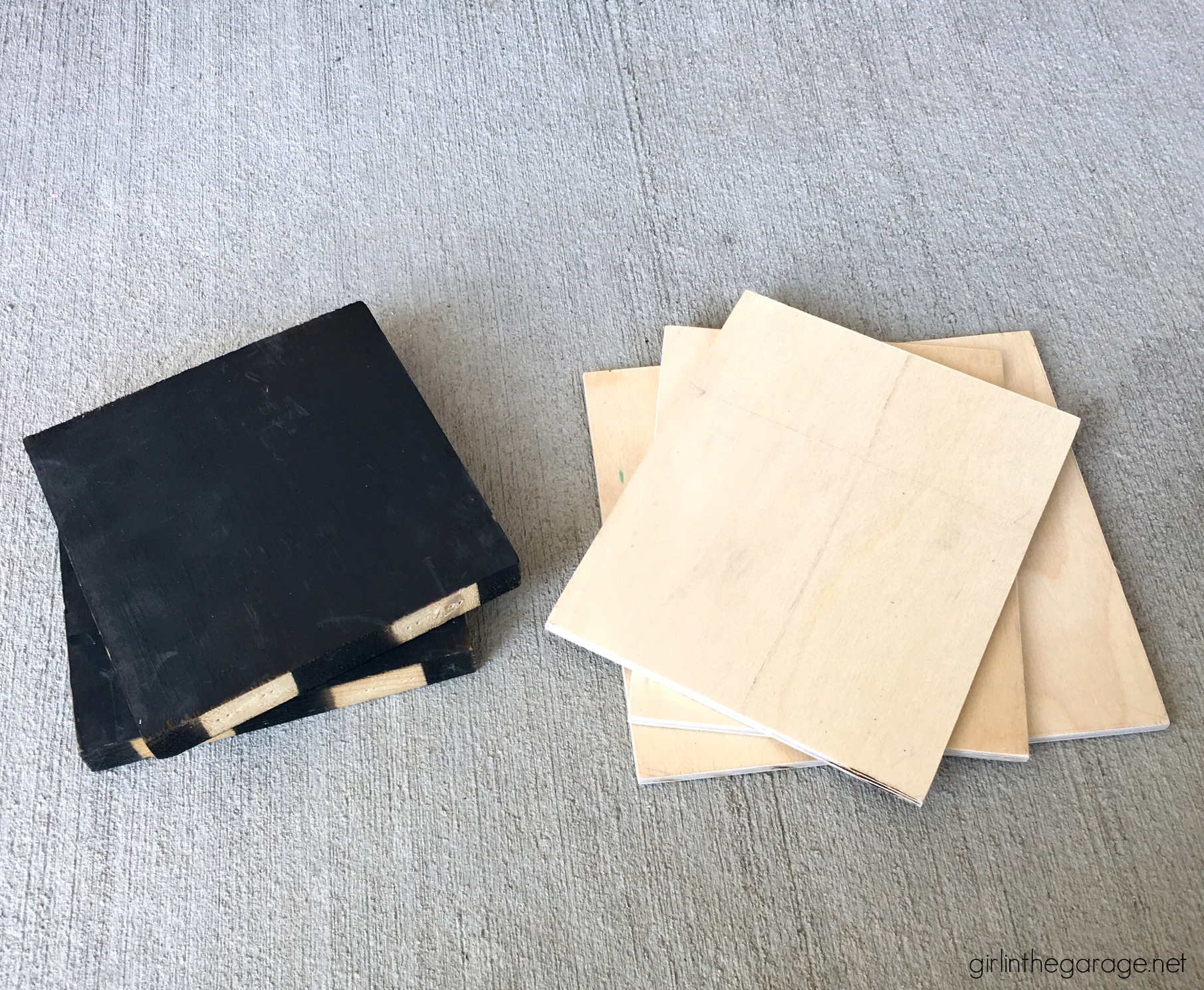 First, attach the bottom wood piece with small nails.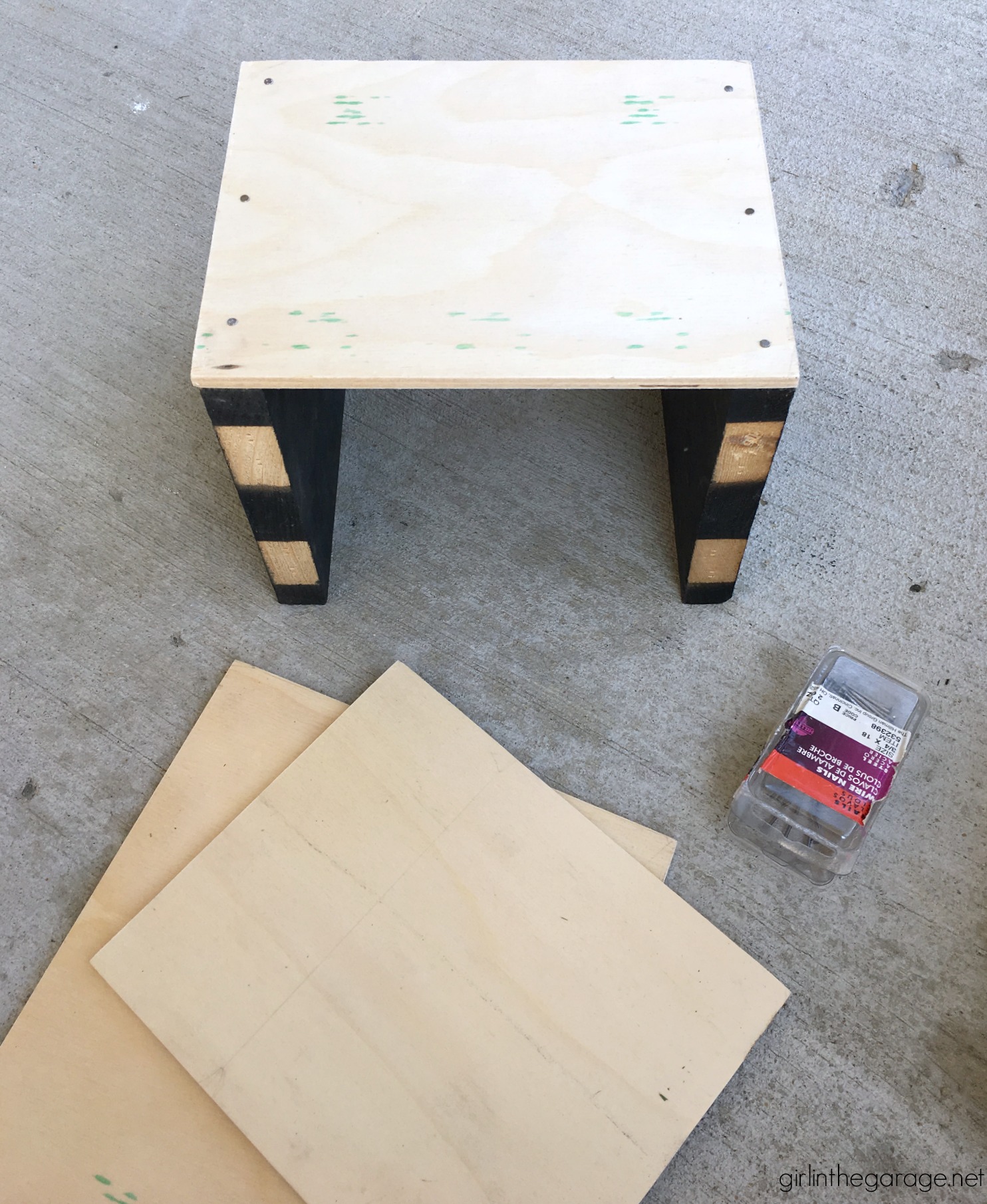 Next I attached what will become the back of the box.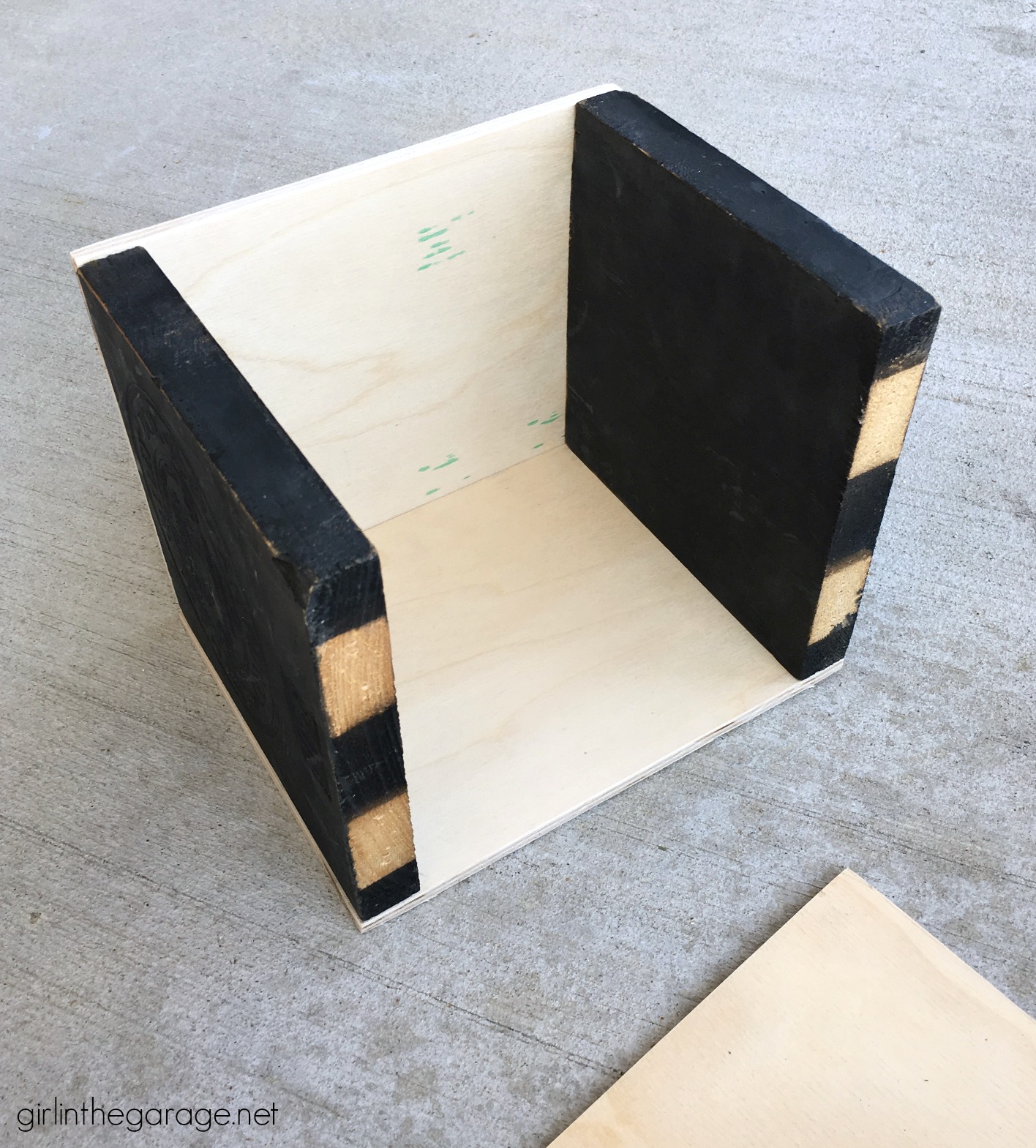 Finally, I nailed on the front piece. It's taller than the other sides (7.5 inches) because the book edges will be glued to it. (The height is close to the height of the shortest book that I chose.)
After, the box was painted in Annie Sloan Chalk Paint in Old White.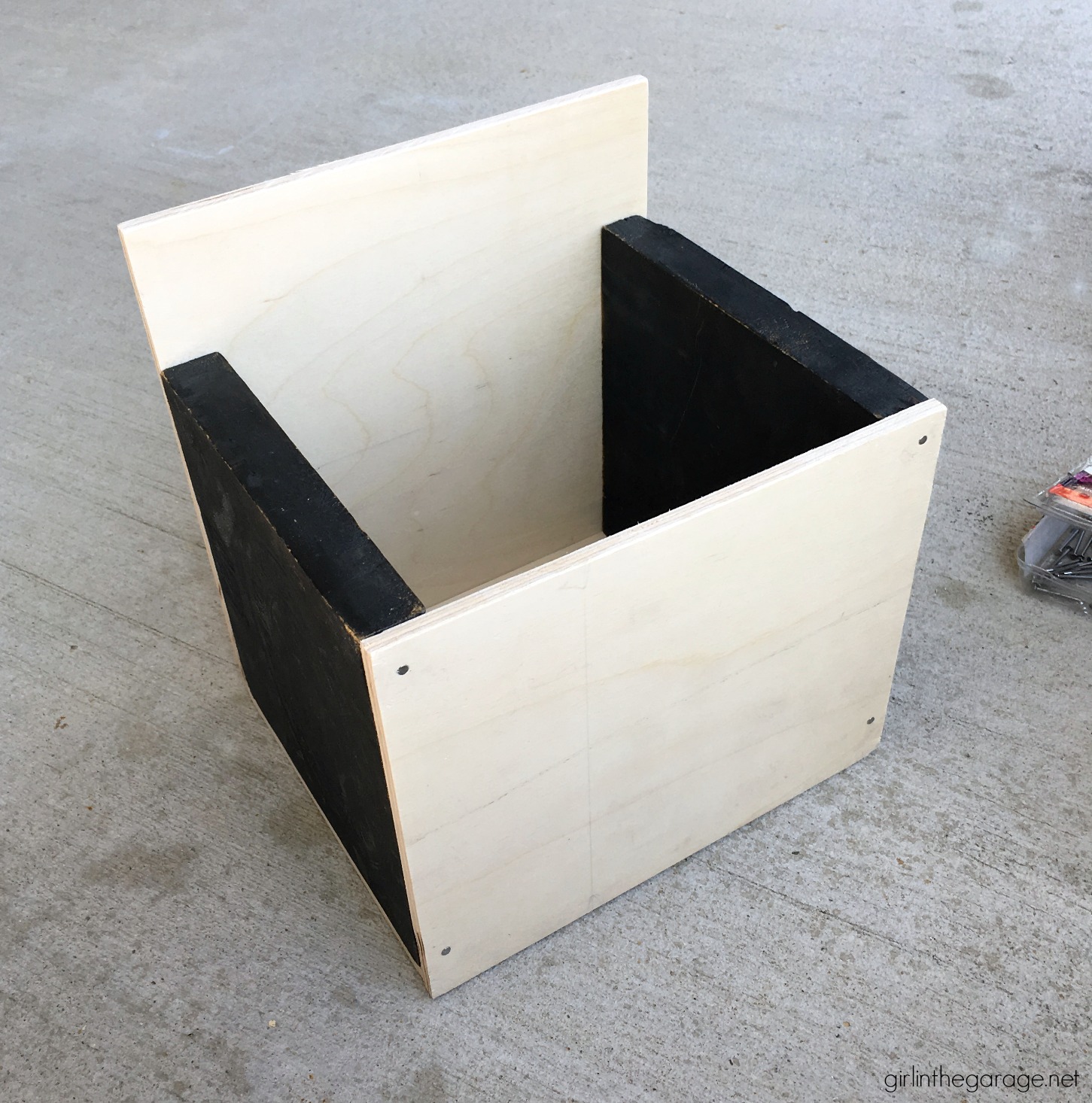 How to Add Old Covers to a Secret Storage Book Box
Lay your book covers out in order first, varying heights and colors some.
Once I was sure of the placement, I used the shortest book as a guide. I cut the edges to make it the same width of the box (7 inches) and then glued it onto the tallest side with E6000.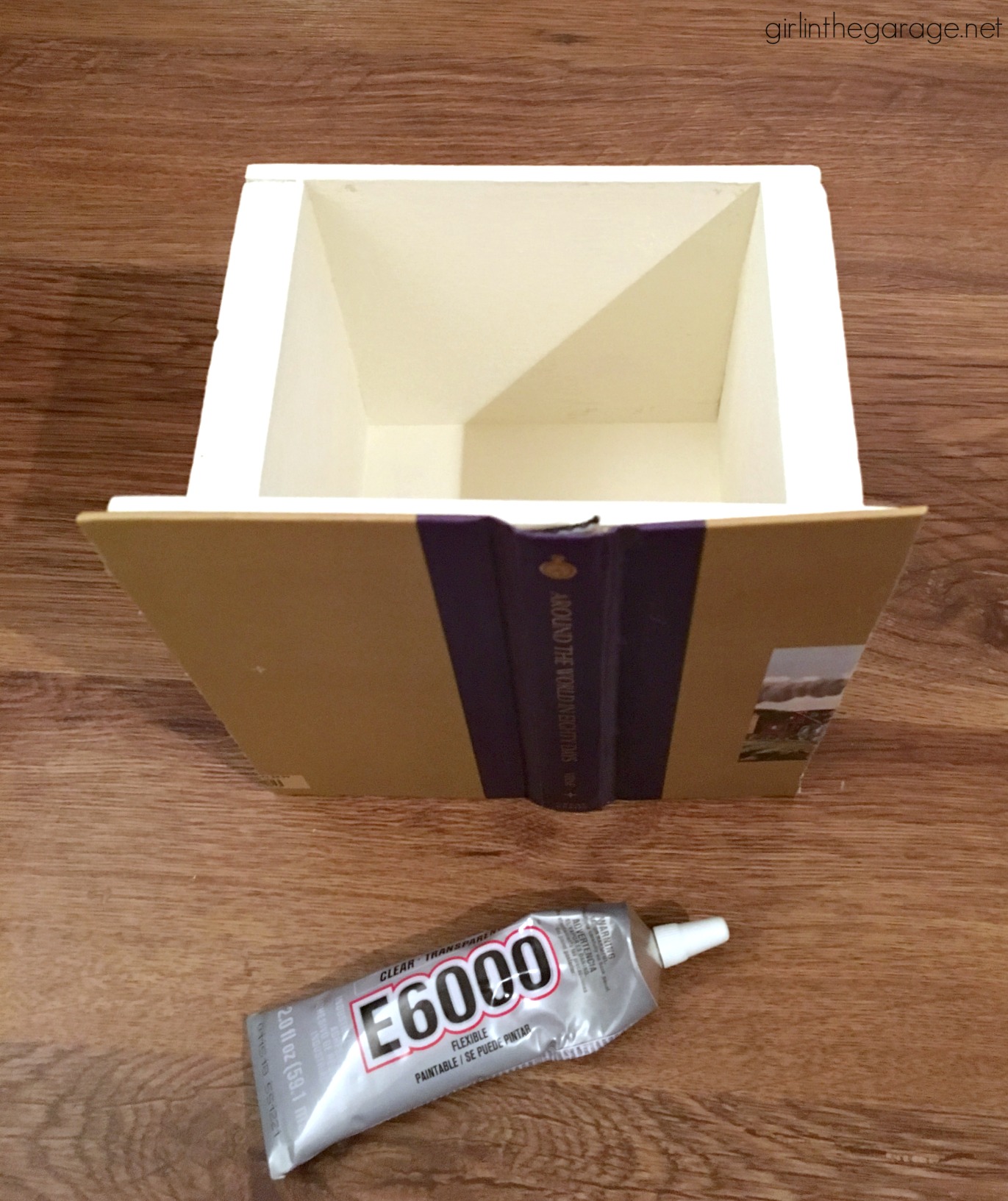 Next work on the books that will be on either end. Keep the side of the cover that will hide that side of the box, and remove the other side.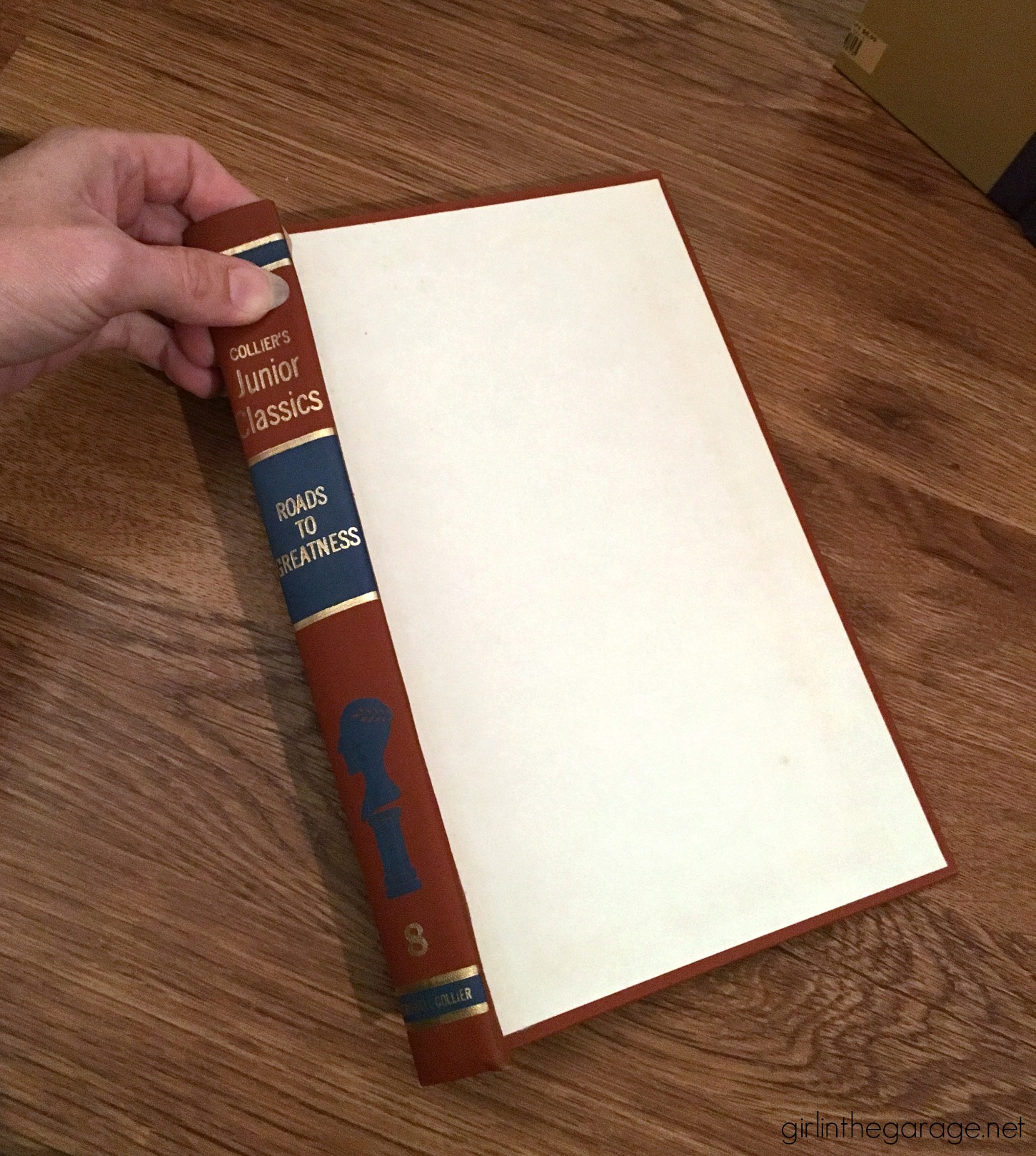 When cutting the covers that will fill in between the side pieces, leave some of the edges to fold under so the glue will have somewhere to go. You're not going to glue the entire piece down flat, because you want it to curve outward like a normal book does.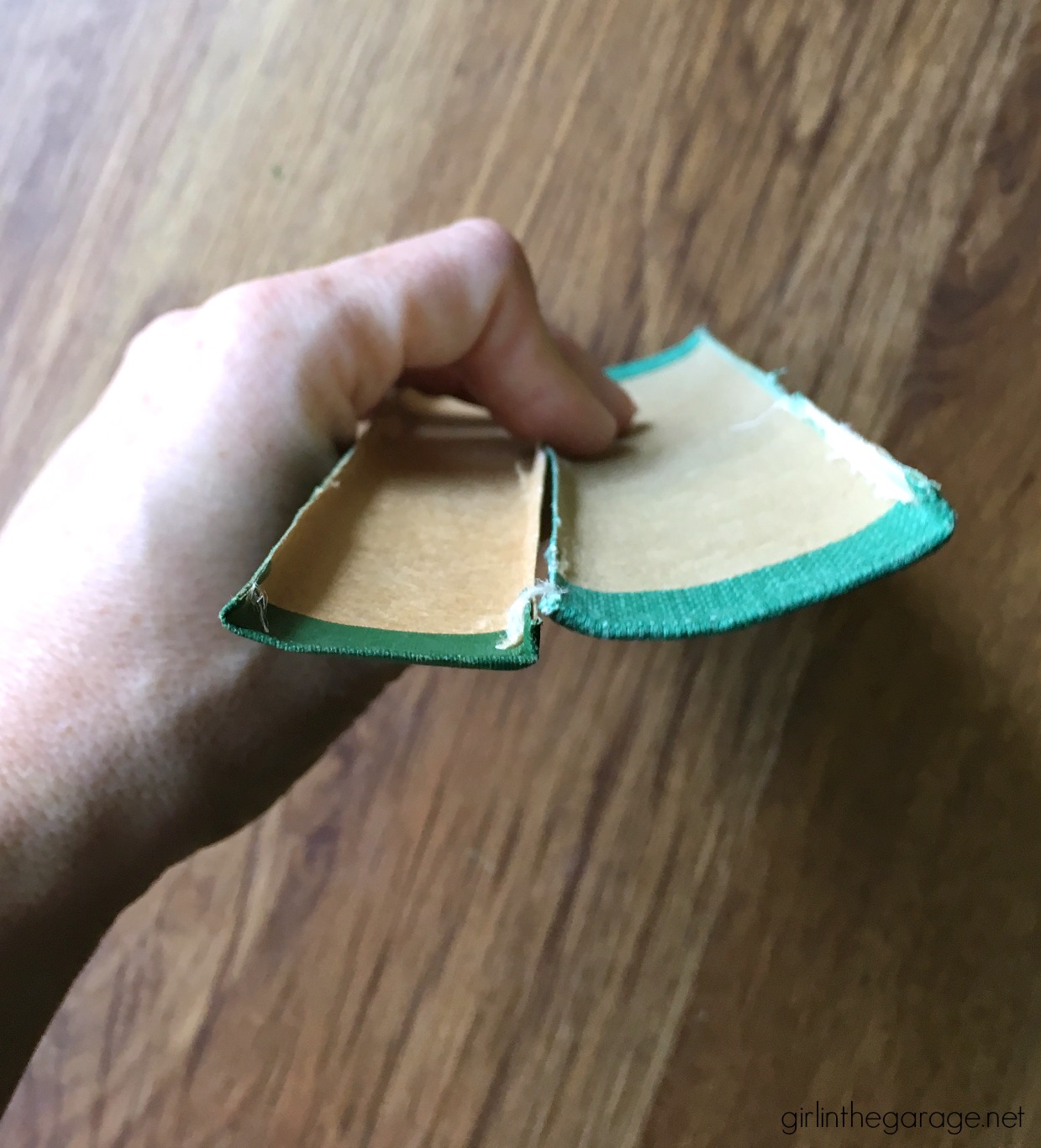 Next glue on the other end piece.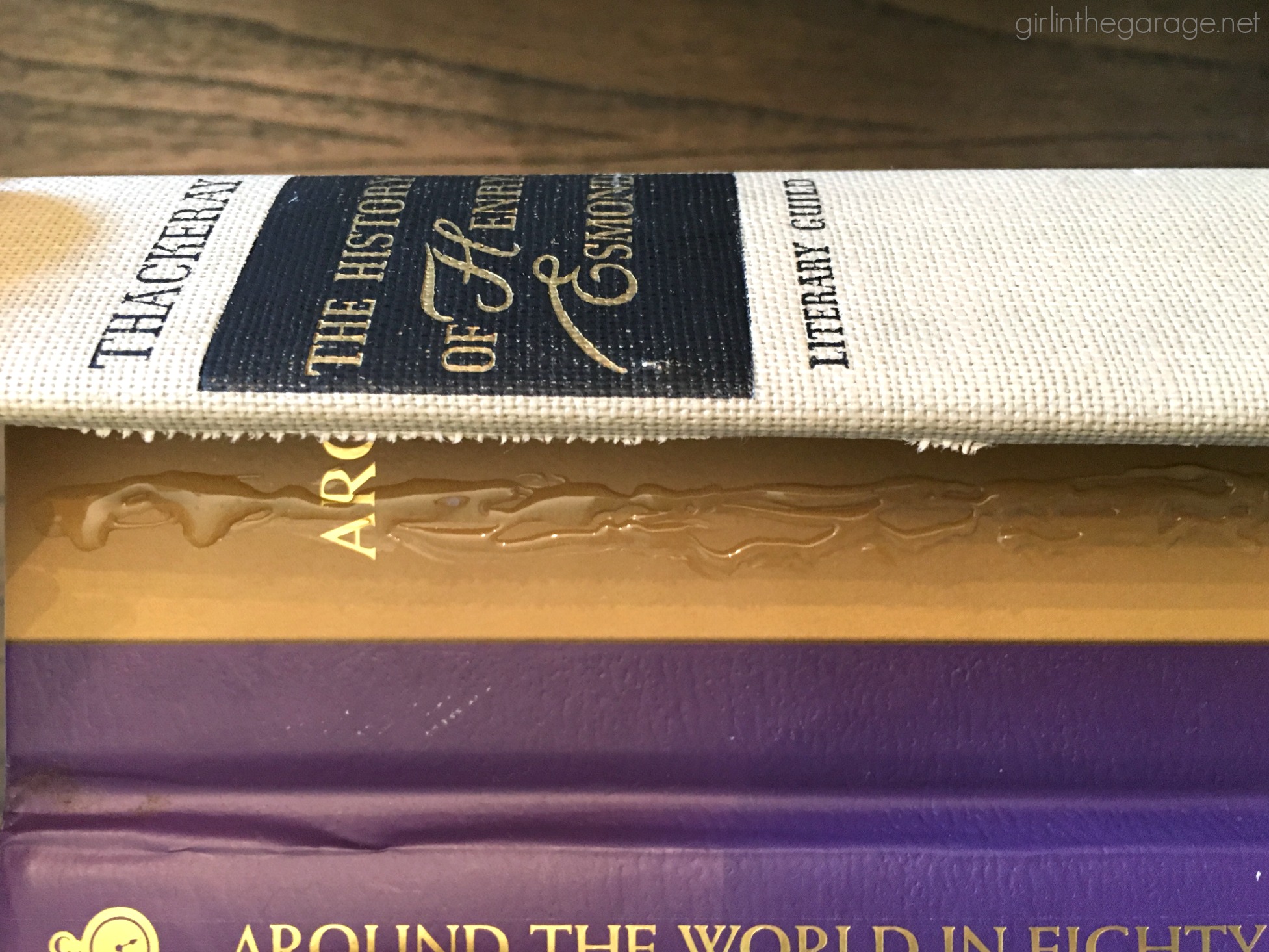 Here below, the end covers are glued on and everything is clamped and weighted down overnight for drying.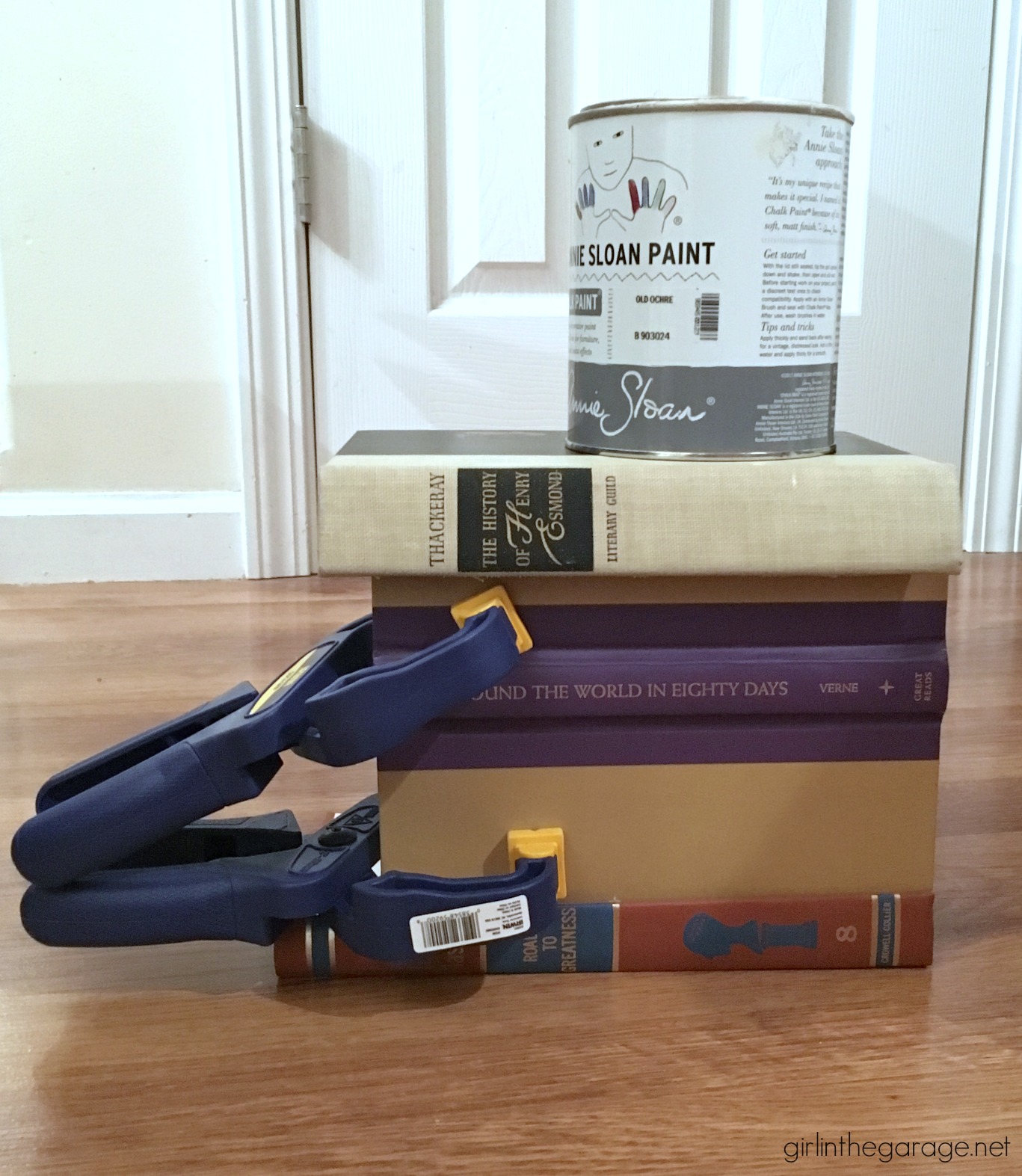 Finally, glue the "fill in" pieces into place and set some light weight on top until dry.
Here's what your secret storage book box will look like when inconspicuously sitting on a shelf…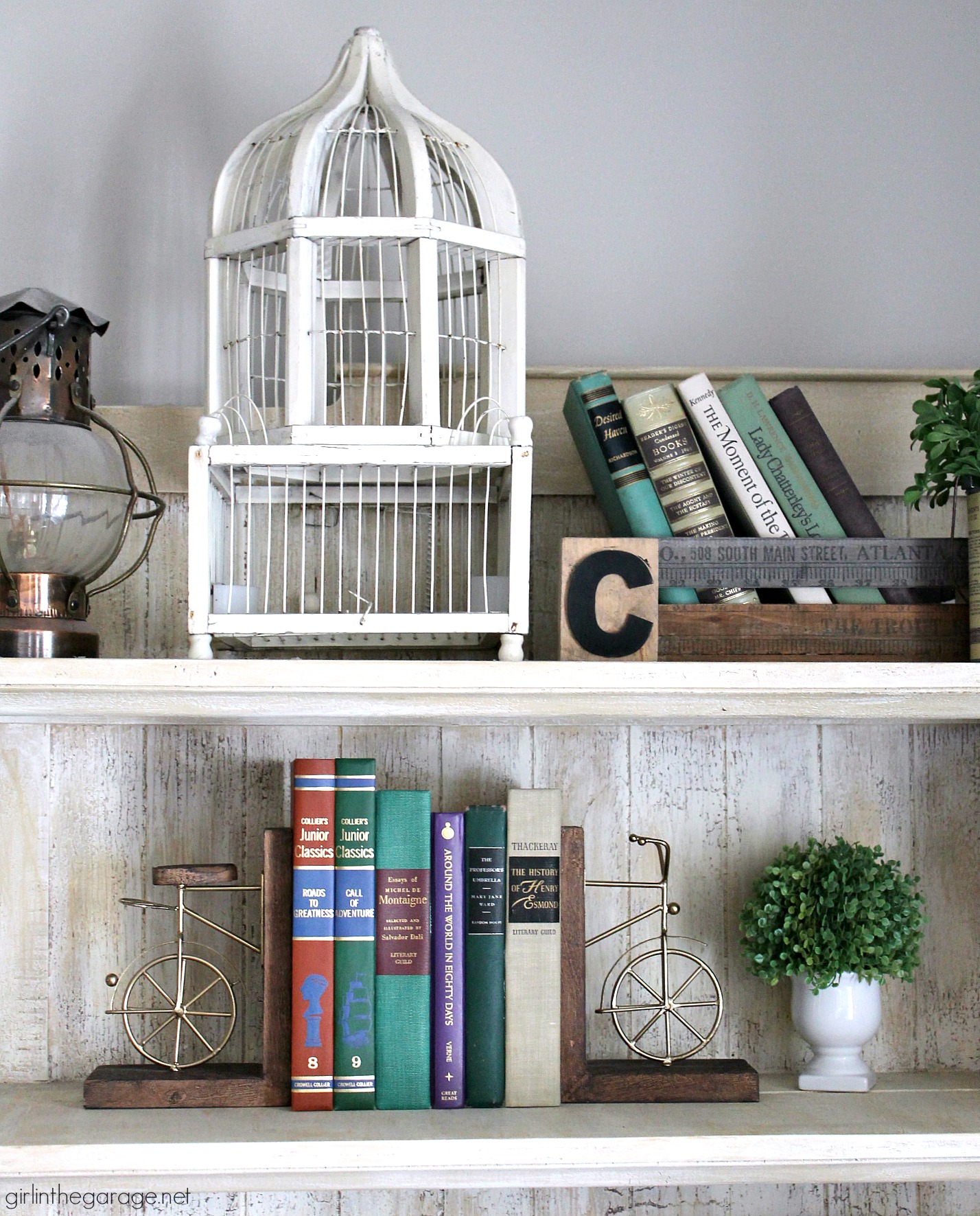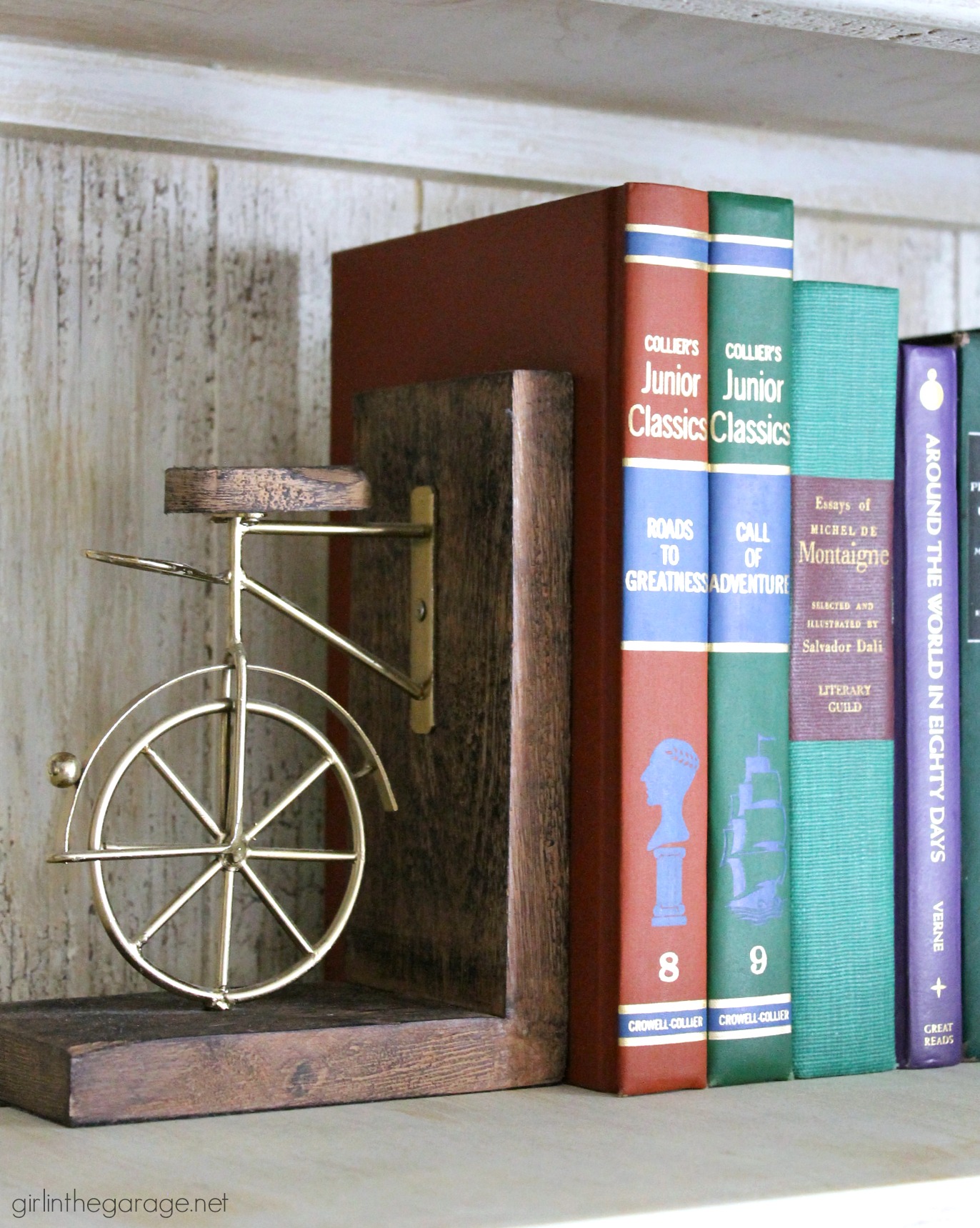 Pretty cool, right? And quite an easy project!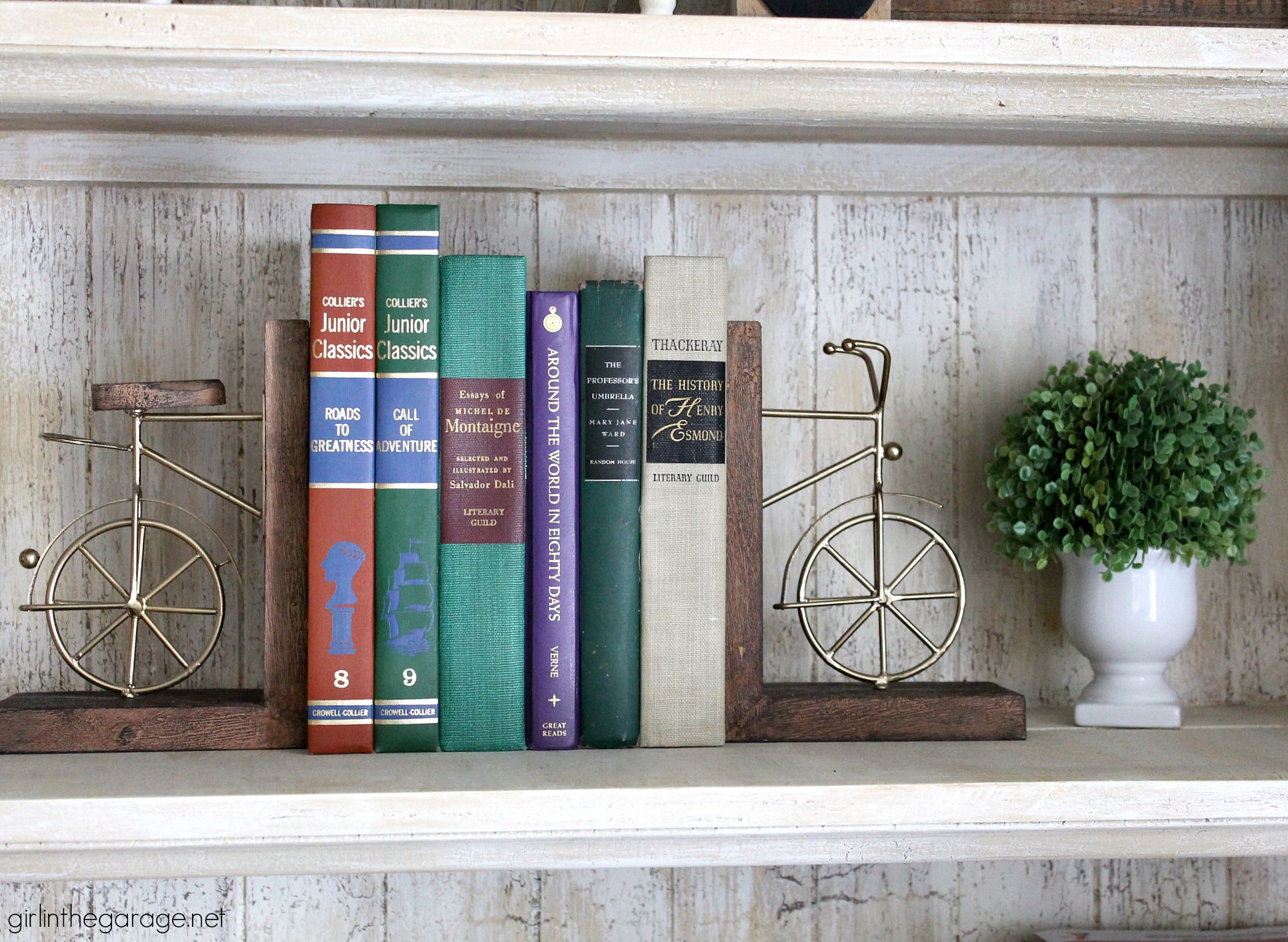 Here's a view from the back: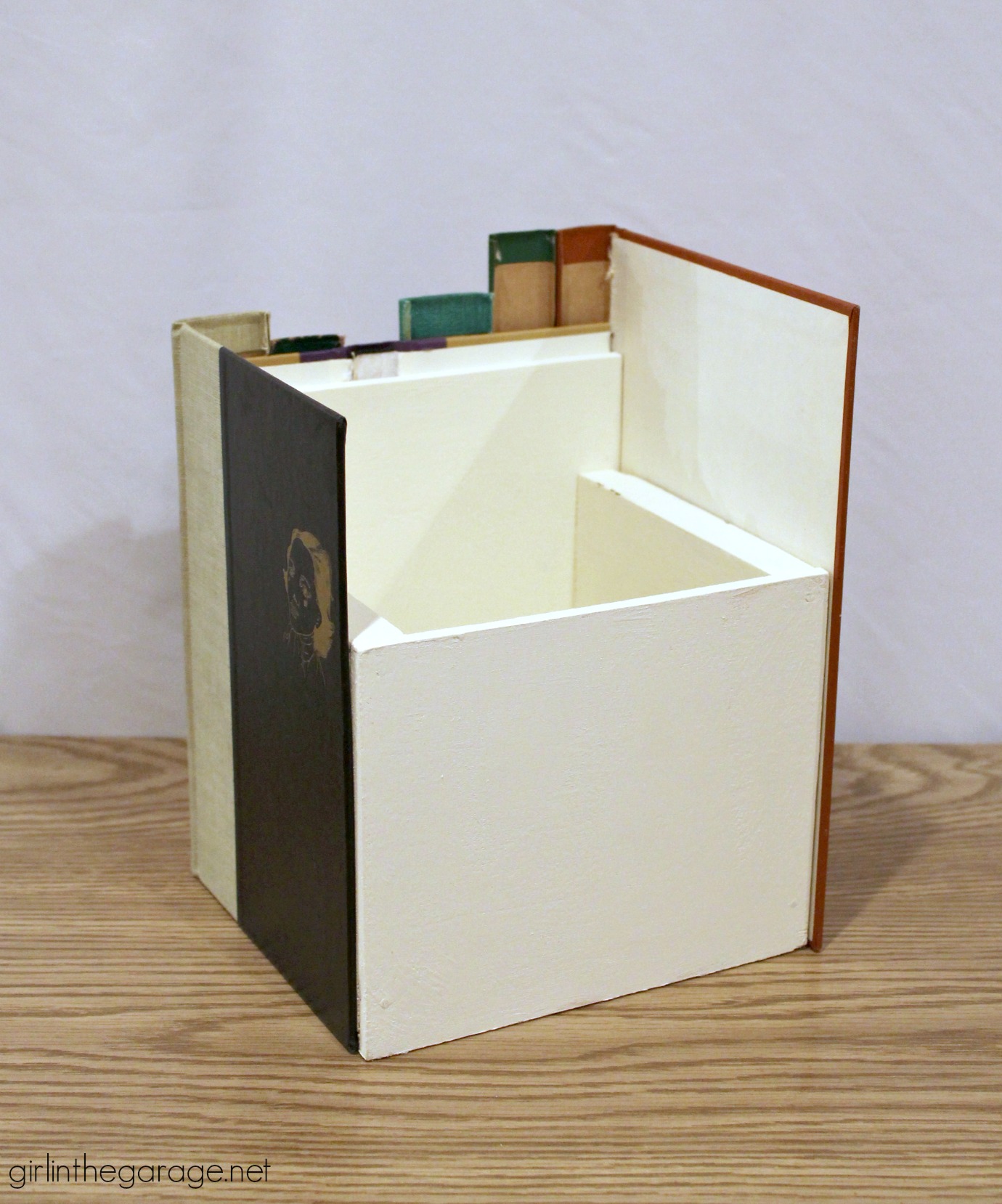 What would you keep in a hidden storage box? 😉 Let me know in a comment below.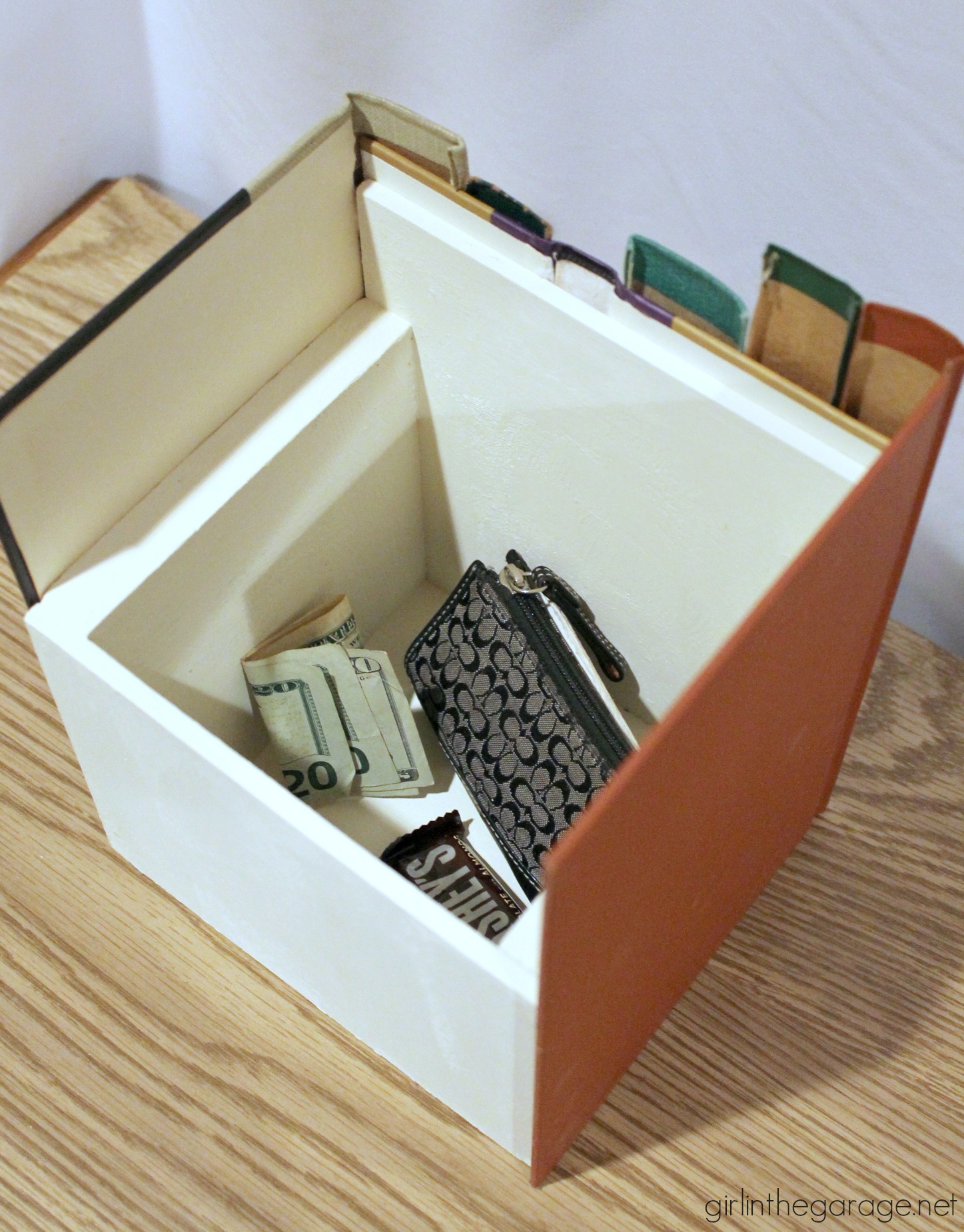 Here's a before/after look again: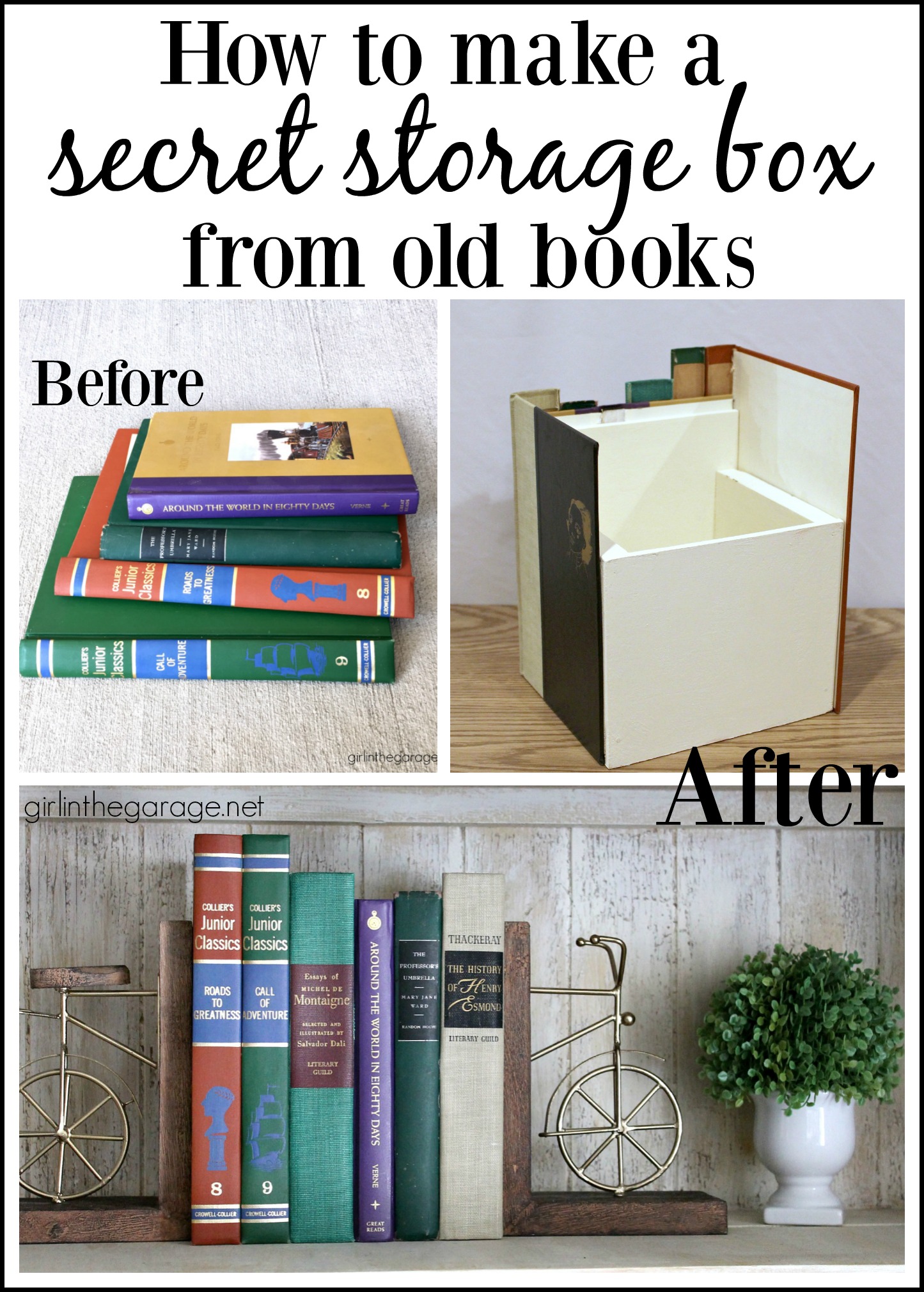 I'd appreciate it if you'd pin or share this makeover with a friend – thank you so much! xo
Now it's time for Trash to Treasure Tuesday with my girls – let's see what everyone's been up to this month!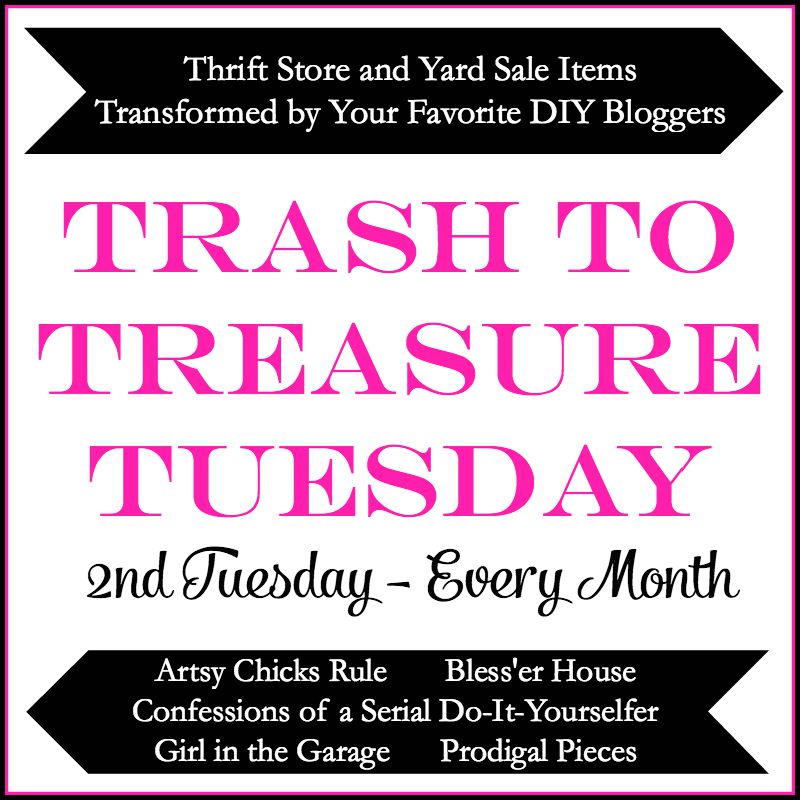 Below are the Before photos – visit the links underneath to see the After and to learn how they did it: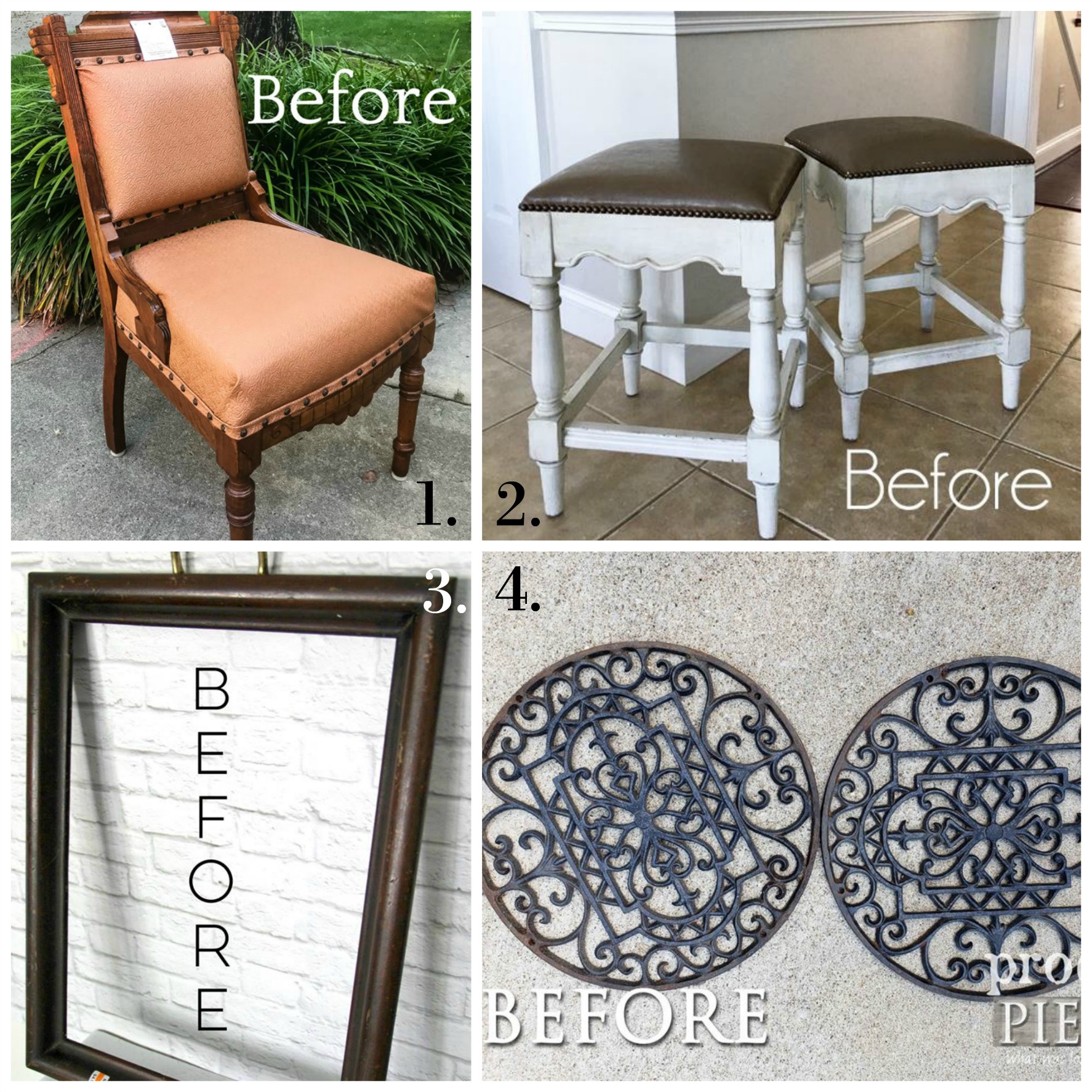 1. Bless'er House
2. Confessions of a Serial DIYer
3. Artsy Chicks Rule
4. Prodigal Pieces
Also enjoy these other DIY repurposed book projects: