When selling refinished furniture, pricing can be an uncomfortable topic. Of course you need to make a nice profit for all the work you did, but will anyone pay the price you're considering asking?
You debate and end up feeling guilty, so you list it for a lower price than you really wanted. And then you get a message – Will you take half price?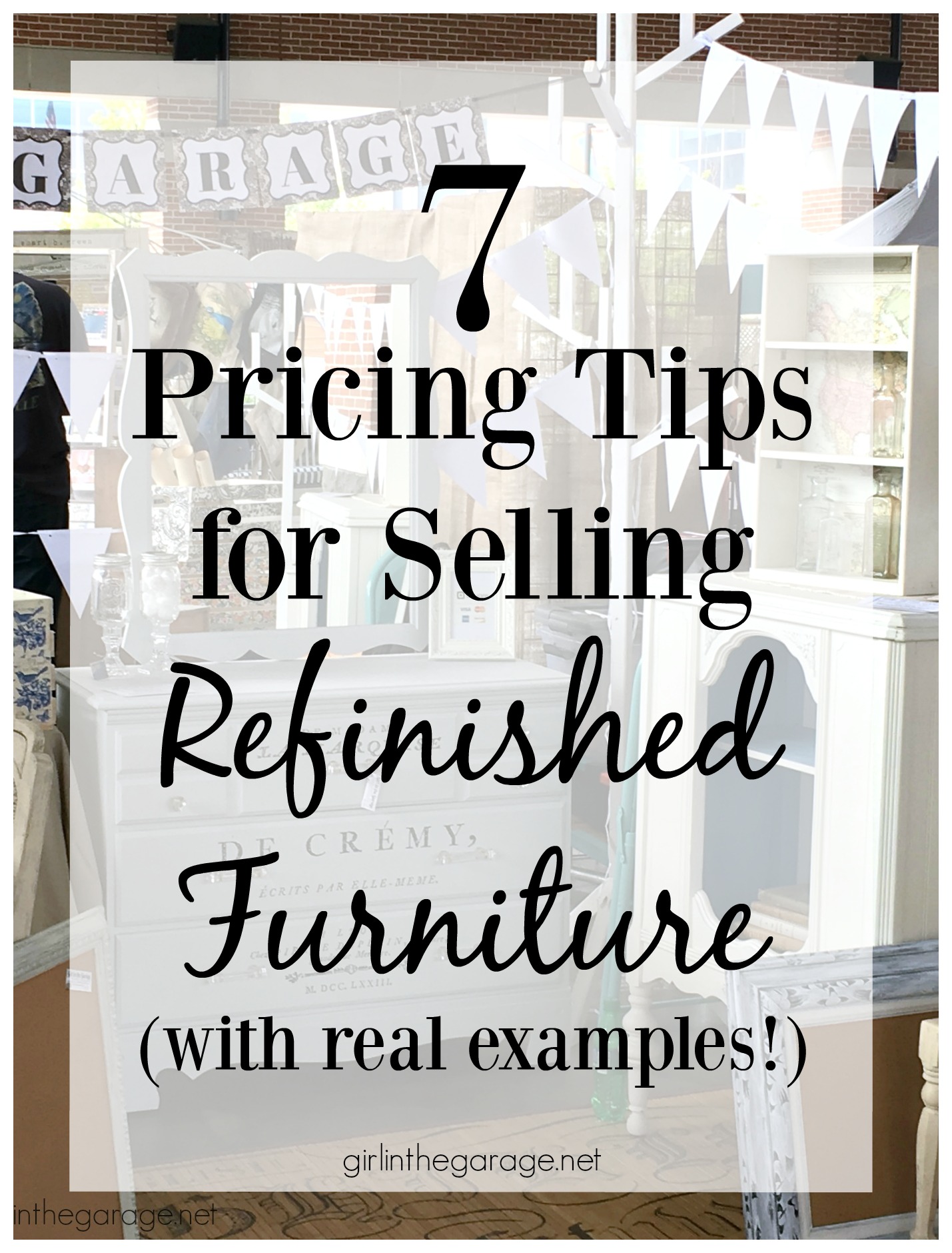 Immediately you feel embarrassed that your work isn't good enough and you start to second guess all of your ideas for pricing. What's the best way to determine how to price flipped furniture or other upcycled goods?
Here are some tips for pricing painted furniture (with real examples at the end!):
1. Buy low. This should be obvious – but try to buy good quality pieces for as low as possible. Especially look for pieces that are stamped or have some indication of a good maker. You might find an antique dresser for $20, but if the veneer is peeling off everywhere, it has a strong musty odor, and the drawers are all wonky, it will take up much more of your time and supplies than a $60 dresser that needs no major repair work.
Use your best judgement based on your skill level for how big of a project you want to tackle just to save some extra money upfront. To be truthful, I've never spent more than $70 on any piece of furniture that I'm going to flip – but prices could vary depending in your area. You might have to pay more upfront, but you might also be able to sell it for a lot more where you live.
2. Keep track of all your supply costs, and try to break it down per project. For example – don't add the full price of a can of paint if you only used half of it on a dresser. Some supplies you'd include here are paint, topcoat, sandpaper, primer, stain, Mod Podge, paper for lining drawers, etc.
3. Keep in mind general expenses like training/membership fees, marketing/branding expenses, depreciation of equipment/tools, booth rental, storage unit, travel, etc. Overhead expenses may be harder to determine per item, but it's necessary to factor in a portion of the costs when deciding how to price furniture.
4. When pricing painted furniture, think about how much time and energy you spent on it. A 2-hour project may not bring you a higher price like a 2-day project (but then again, it could! It depends on the piece).
Painted pieces with a lot of layers and creative finishes often command more money than pieces with just one simple color and topcoat. Figure an hourly wage that makes sense for your time and the effort/energy you spent on the project.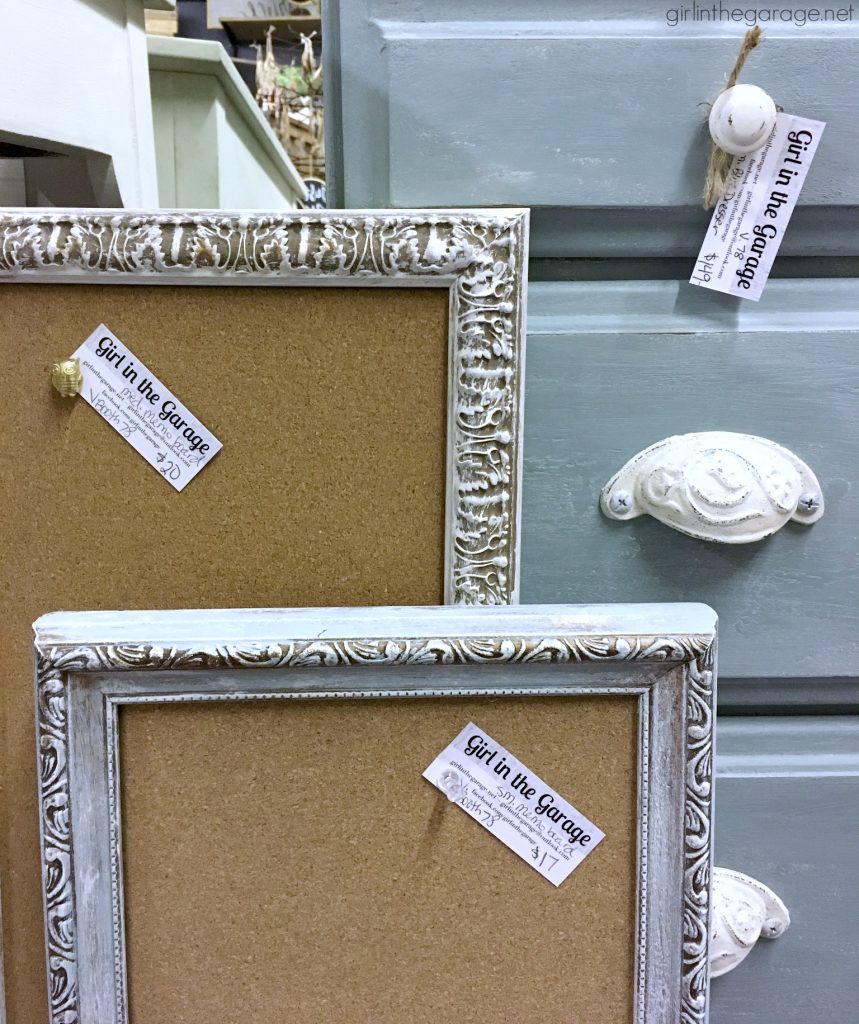 5. What is your perceived value? How much experience do you have, how well-known is your work, are your techniques exclusive to you or common among refinishers? What is your reputation and is there word-of-mouth marketing from satisfied customers?
6. How much does your competition charge (and what are their customers saying about them)? Are your products very similar or better quality? And I do believe that geography plays a role in pricing, unless you're able to offer shipping or delivery to other areas.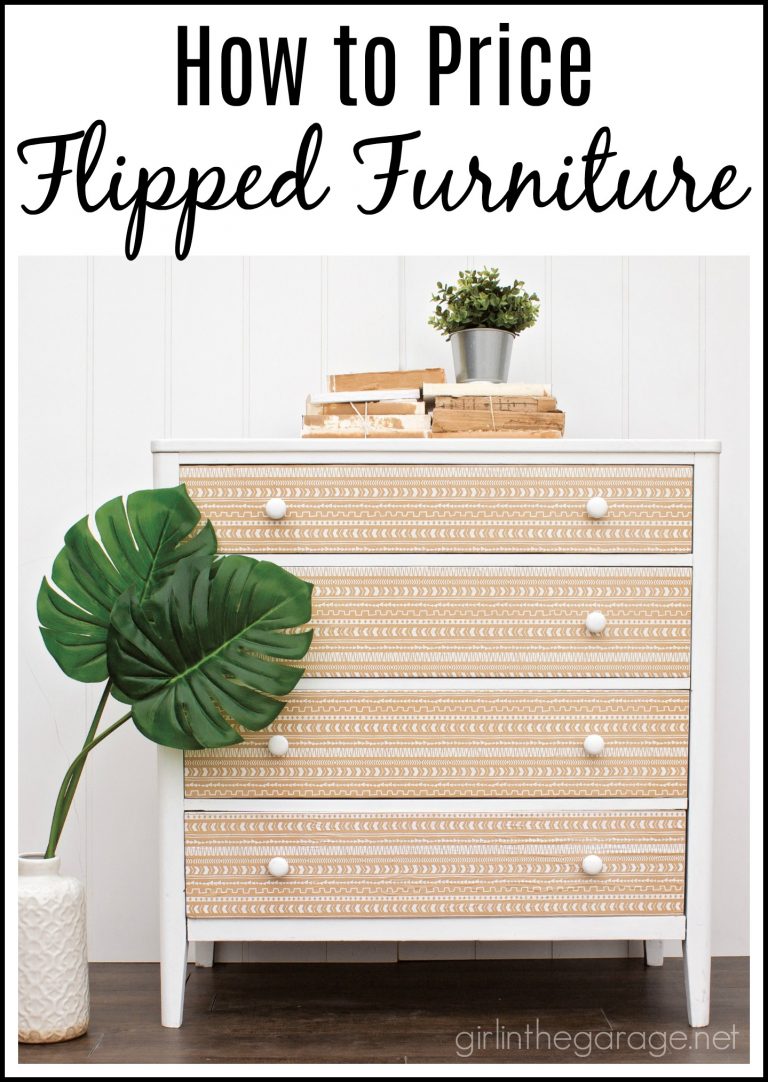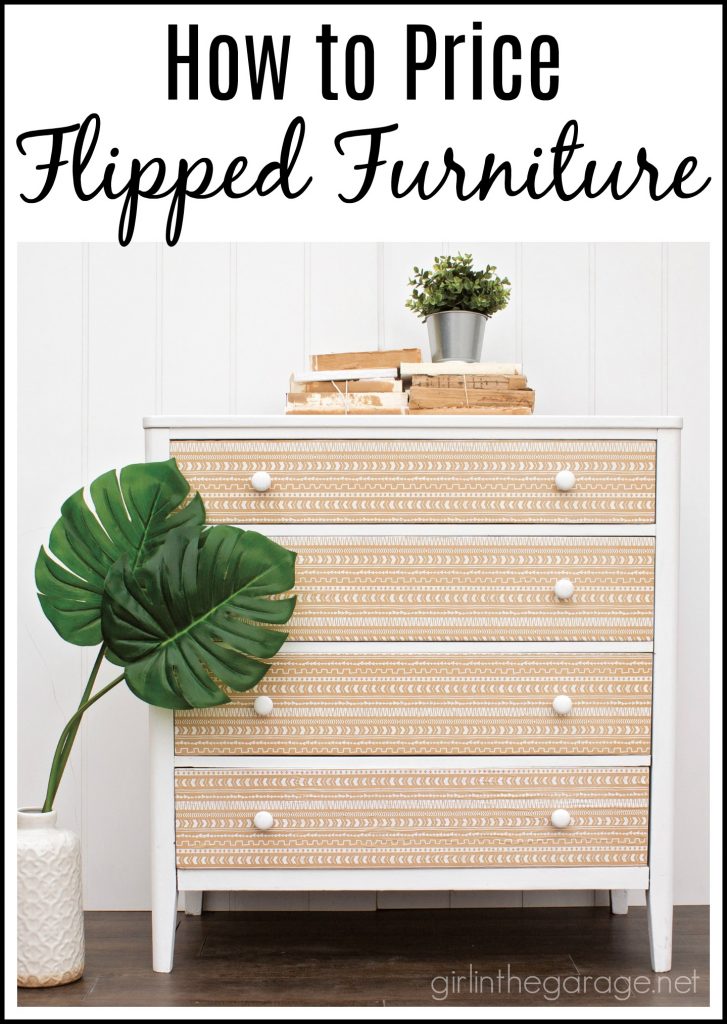 7. How much are you comfortable charging? If you price furniture too low, you may be undervaluing your worth and giving the impression that your work is lesser quality. If you price too high, you may scare some people away at first, but they might not be the target market you're trying to reach anyway.
It's easier to lower prices later if your pieces aren't selling fast enough than to raise them if you get too much interest quickly and regret the low price.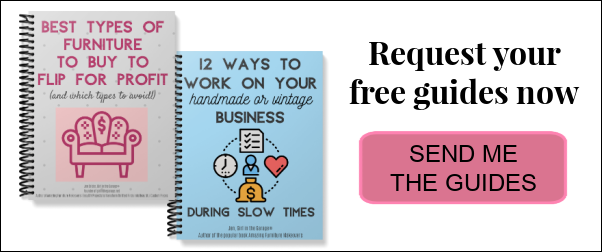 Final thoughts for pricing painted furniture:
The trick is to test different prices until you're happy, your revenue is higher than your expenses, and your customers are satisfied. In the end, if your competitors are all charging way more or way less when selling refinished furniture, you need to be comfortable (and confident!) with your own prices while still running a profitable furniture flipping business.
Refinished Furniture Bought/Sold Examples: Watch the video inside this post for pricing examples of thrifted pieces I've bought, fixed up, and then sold.
Click the links below to learn more about the examples in the video:
1. Vintage Lane Chest
2. Midcentury Modern Dresser to Faux Card Catalog
3. China Cabinet with Shiplap
4. Storage Chest with Layered Paint
5. Decoupage Crates
Do you have any other advice for how to price and sell refinished furniture? I'd love to hear it in the comments below! We can all learn from each other.
You might also like this related post: 11 Mistakes People Make When Selling Refinished Furniture