Hello, sweet friend! My blogging friends and I are back sharing Trash to Treasure makeovers today, and since my arm is still on the mend from tennis elbow (ouch), I chose a somewhat simple project: a thrift store basket makeover.
I think it was only about $5 and it's a pretty good size for storing things, so how could I resist? Oh and there's a lid!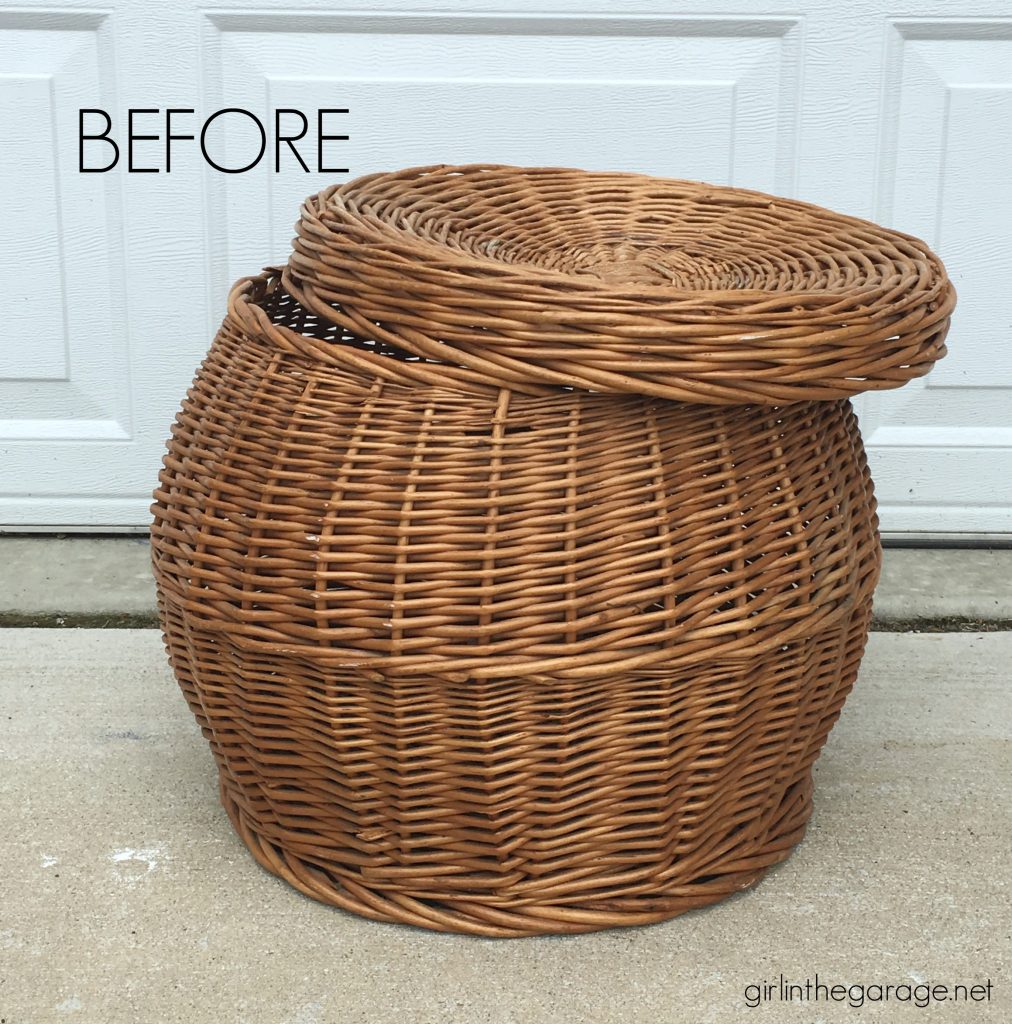 *This post contains some affiliate links so you can easily find the products I use and recommend. Discover all of my favorite products and tools for DIY projects Here.
For this project I used:
– FrogTape Delicate Surface
– Purdy paint brushes
– Annie Sloan Chalk Paint in Napoleonic Blue and Pure White
First, I taped off the center of the basket where the wicker is thicker.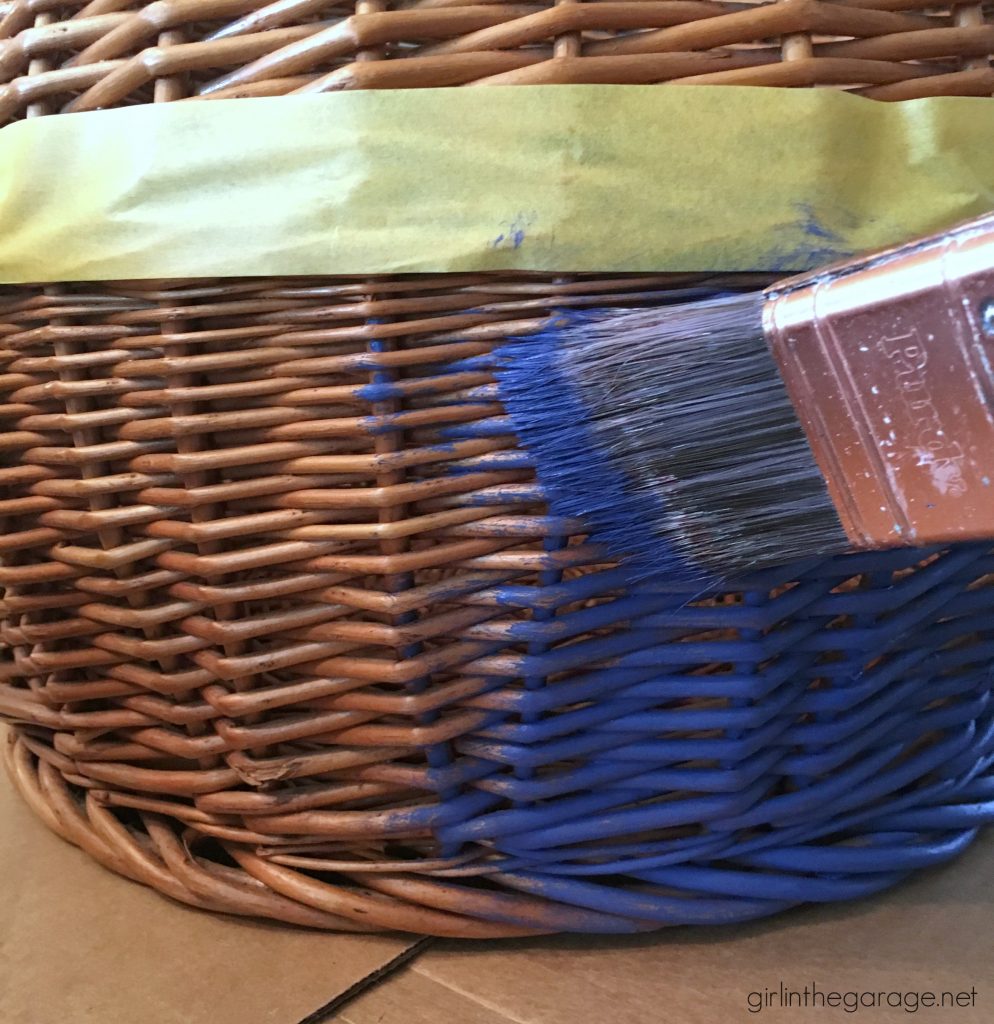 The bottom half of the basket was painted in gorgeous Napoleonic Blue by Annie Sloan.
Tip: First paint in the direction of the wicker using a small amount of paint and then lightly paint in the opposite direction to try to fill gaps. Don't use too much paint because you don't want clumps or drips in the gaps. In fact, I think it looks better without complete coverage.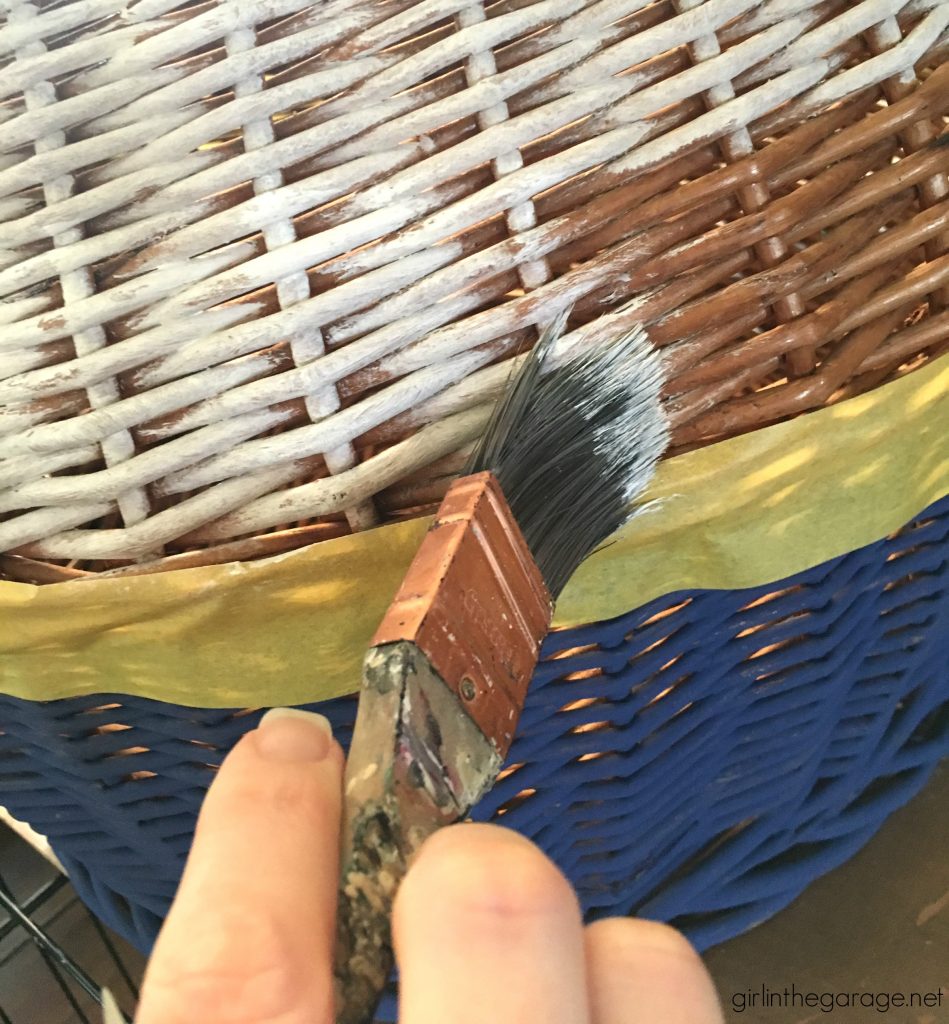 Once dry, I moved the FrogTape down a bit and then painted the top half and the lid in Pure White Chalk Paint.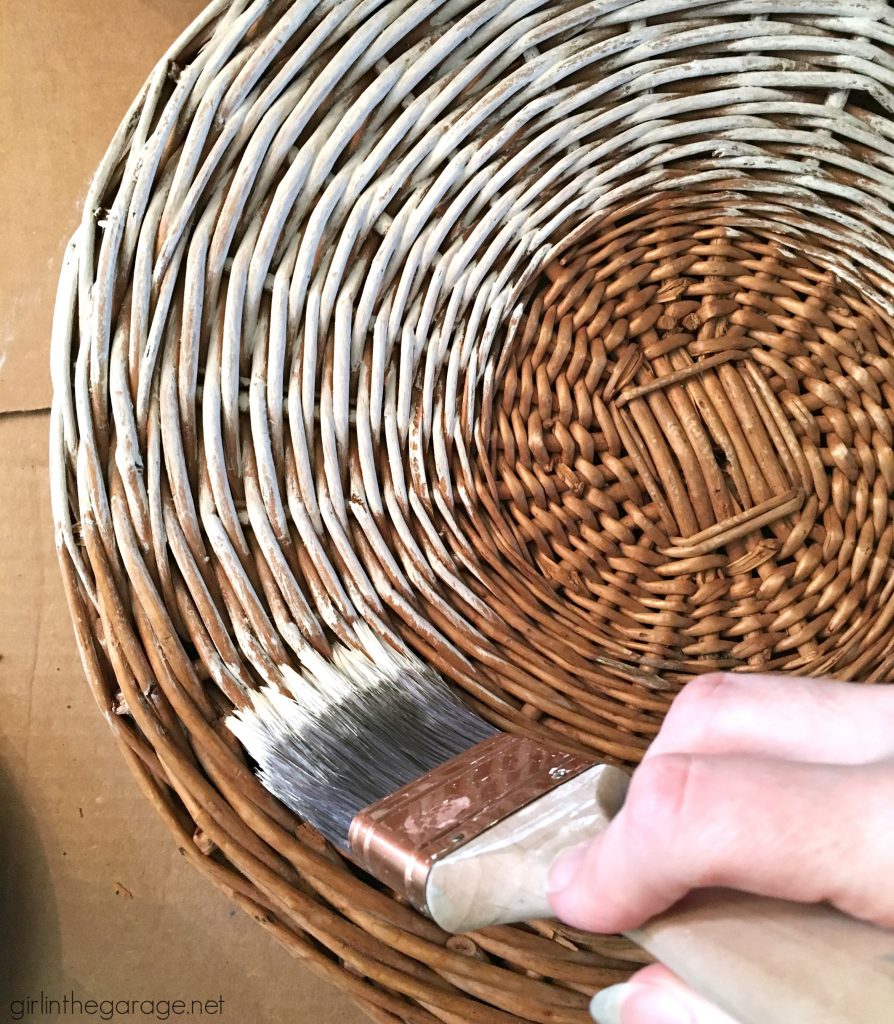 In the end my little storage basket makeover turned out very boho chic, don't you think?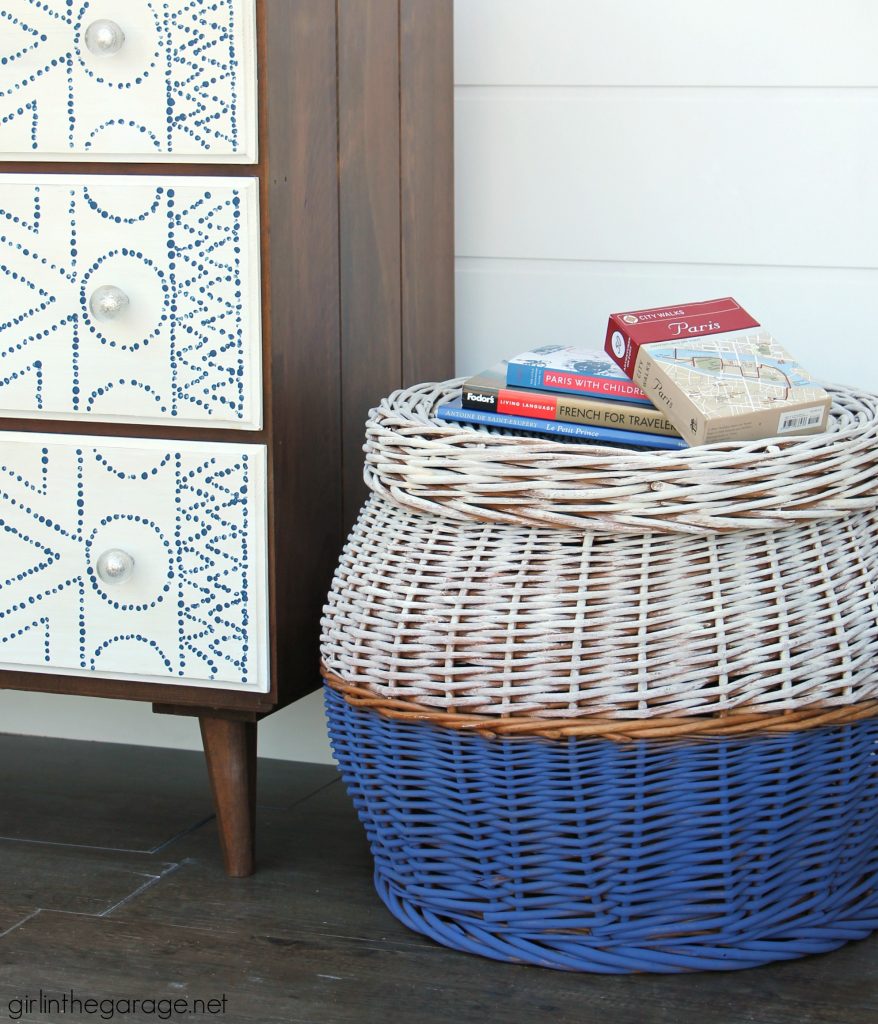 Fun Fact: This dresser is the same exact one that graces the cover of my new book Amazing Furniture Makeovers: Easy DIY Projects to Transform Thrifted Finds into Beautiful Custom Pieces, which is available for preorder now! Learn more Here.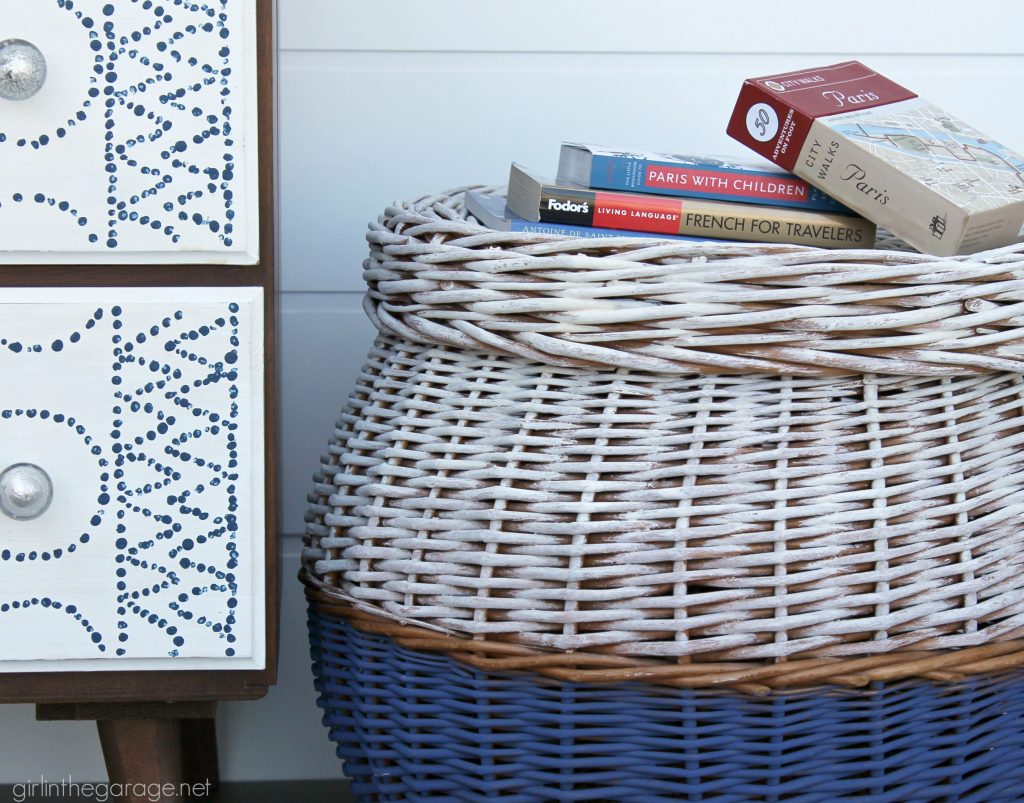 I kind of like it better without the lid. It could make a great plant holder too – maybe for a fiddle leaf fig?
I do love the texture of this basket. ?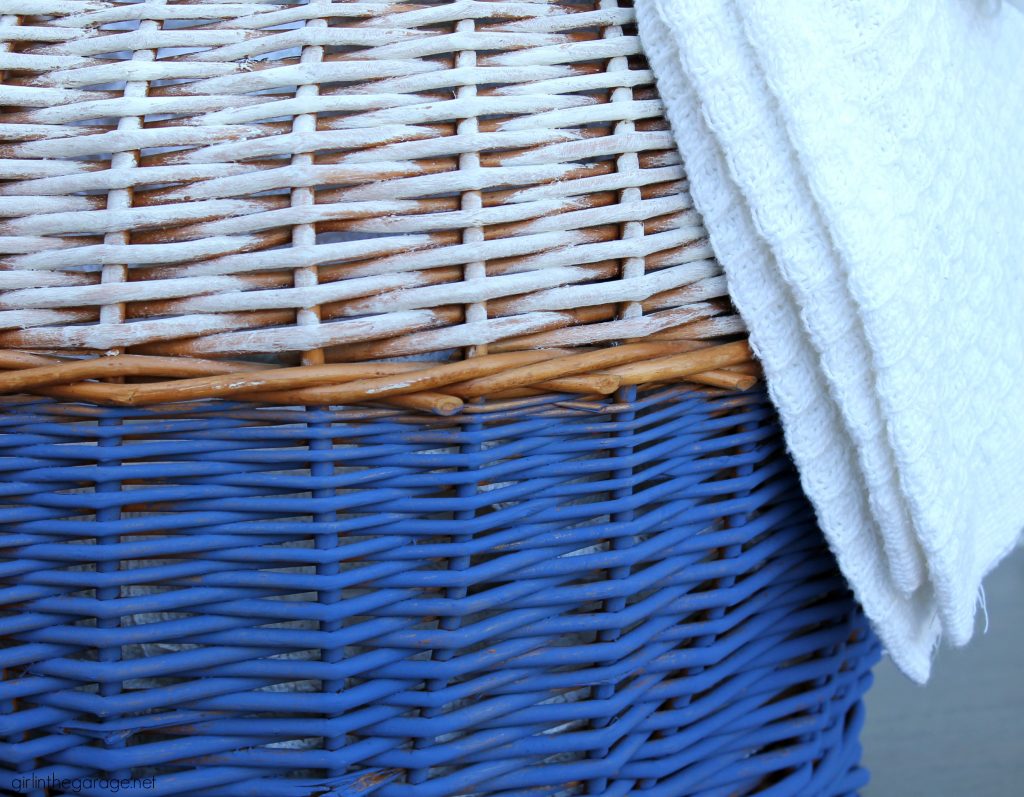 It could also be perfect for storing toys in a boy's room!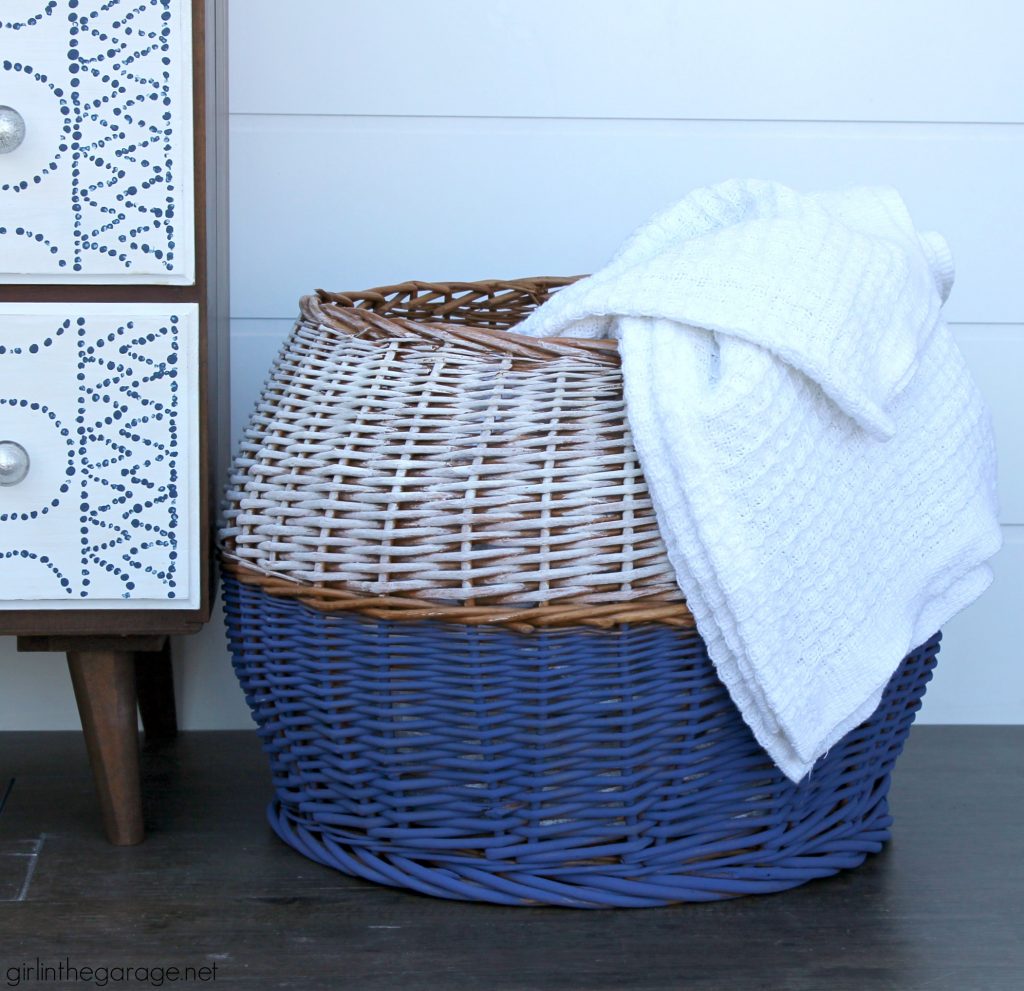 Here's a before and after of this $5.00 thrifted basket makeover again – feel free to share or pin to save this project for later: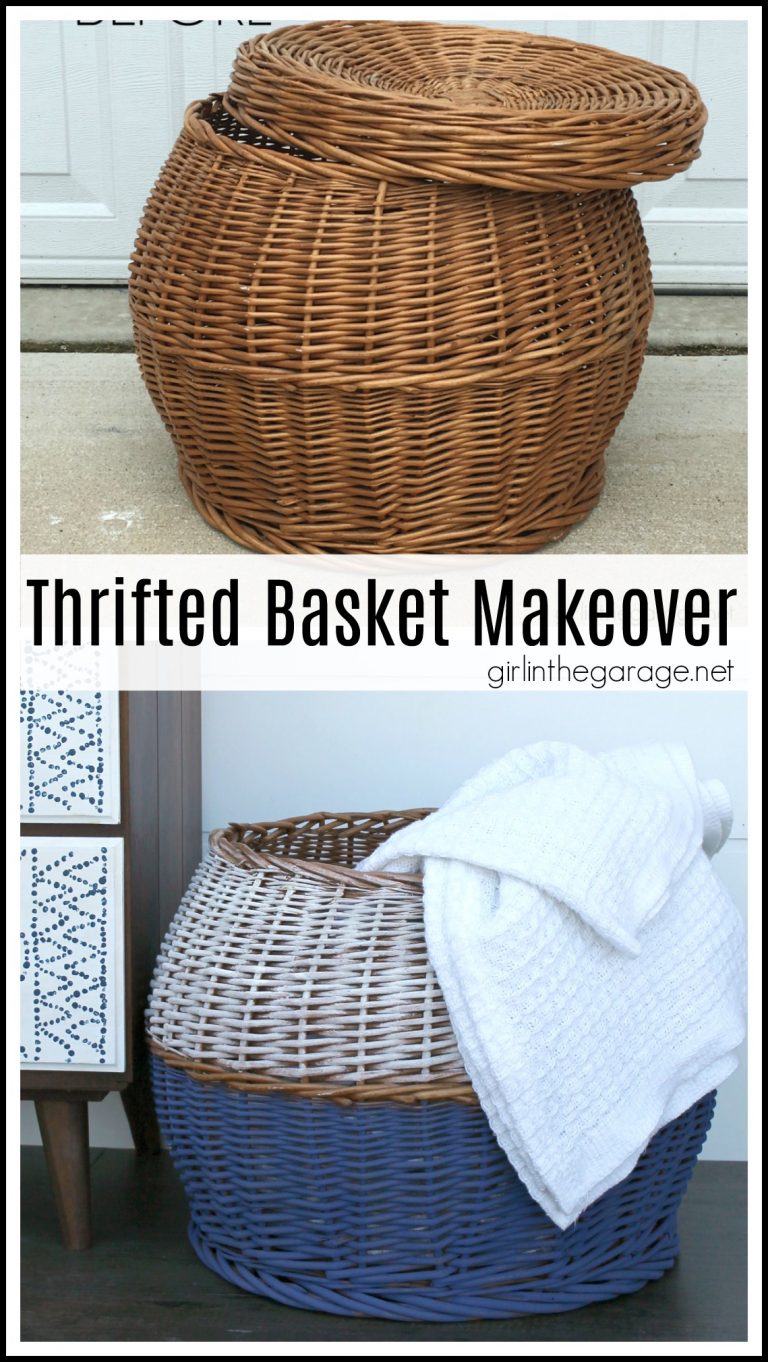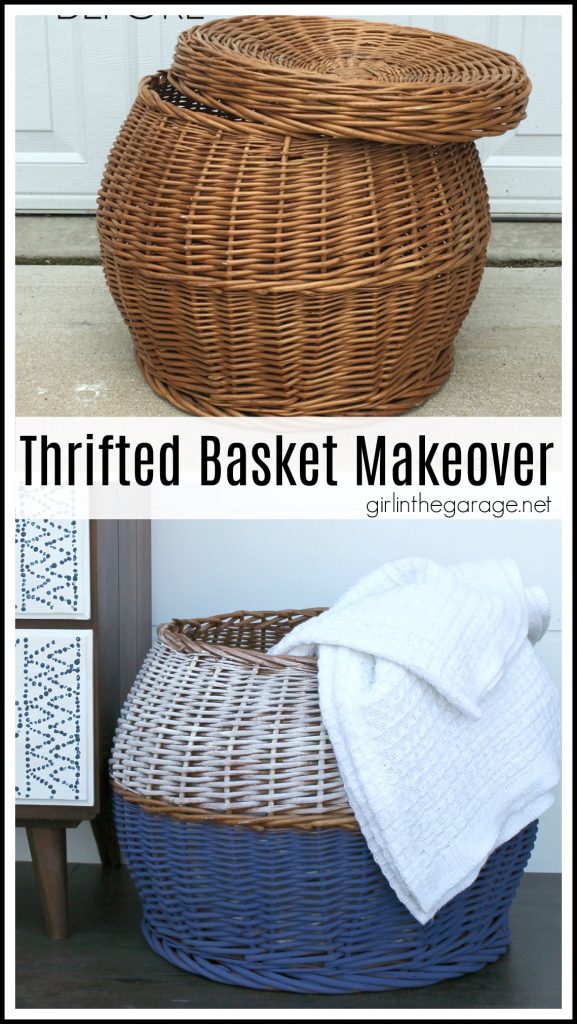 Let me know what you think – I love how easy it can be to update an old basket for new chic decor!
xo Jen
Next it's time for Trash to Treasure Tuesday with my creative friends – see how they've transformed free or inexpensive items that are ready to be reloved again.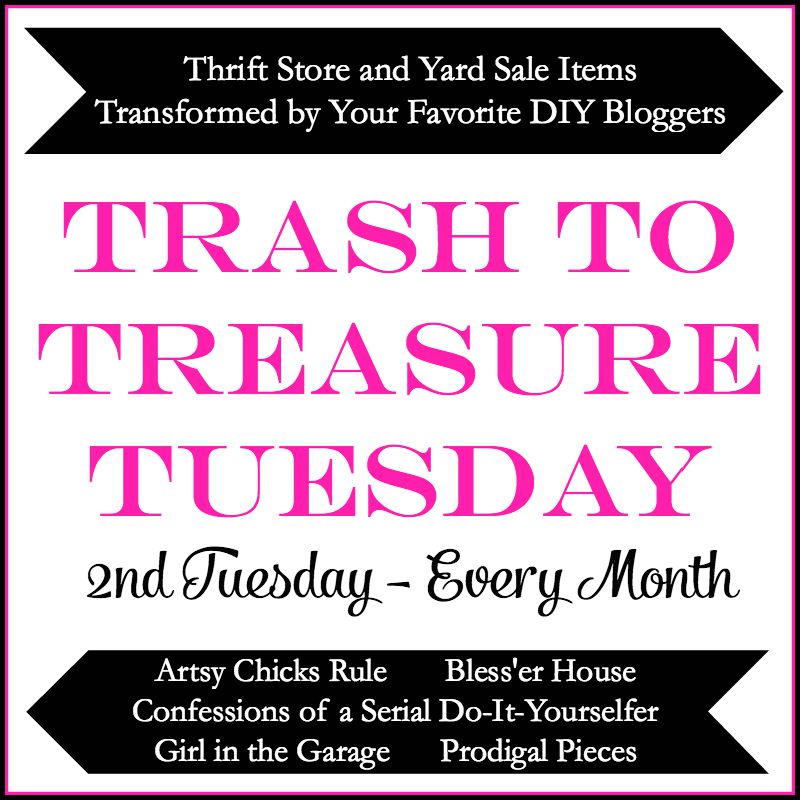 Below are the Before photos – visit the links underneath to see the amazing Afters and to learn how they did it!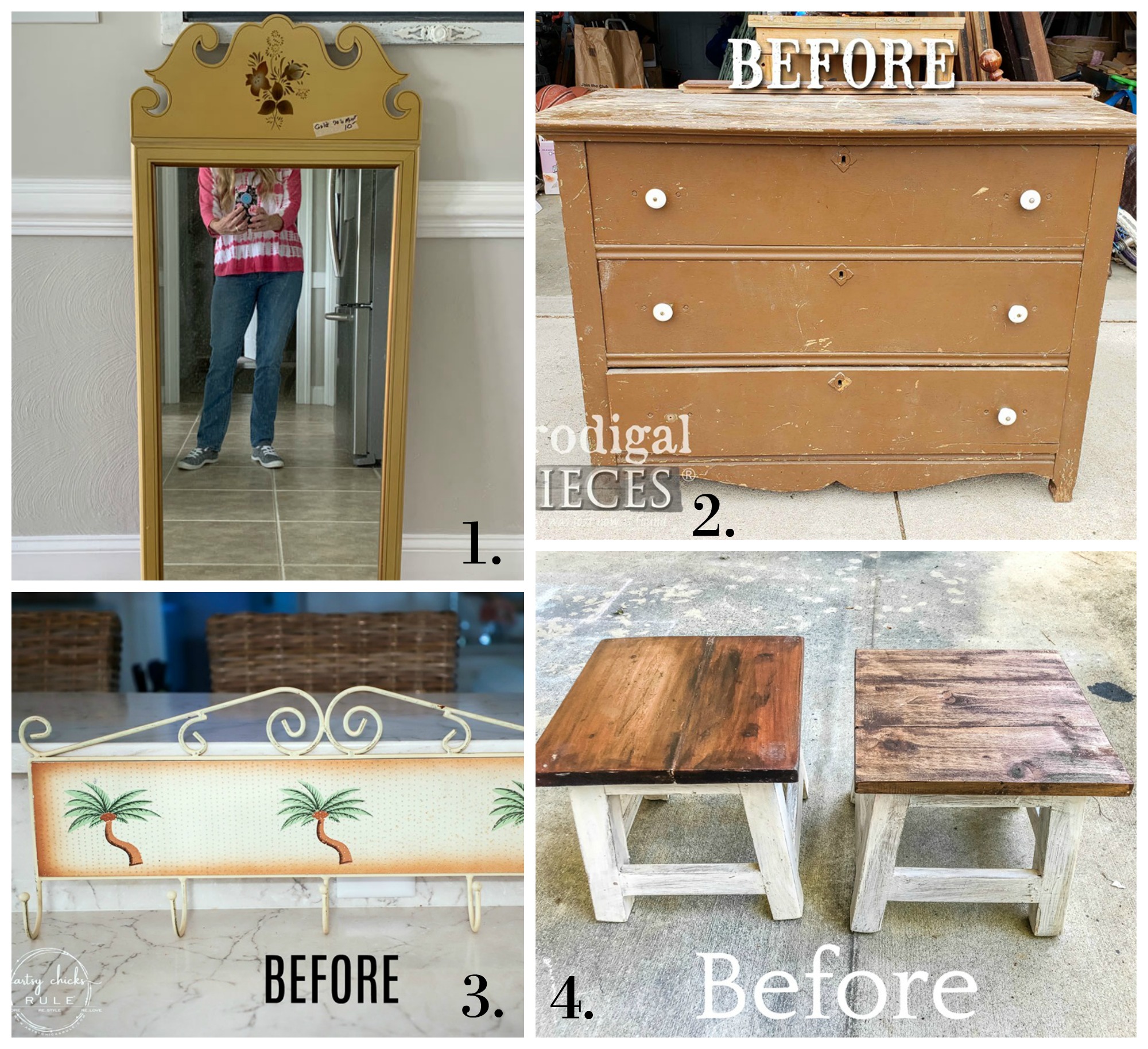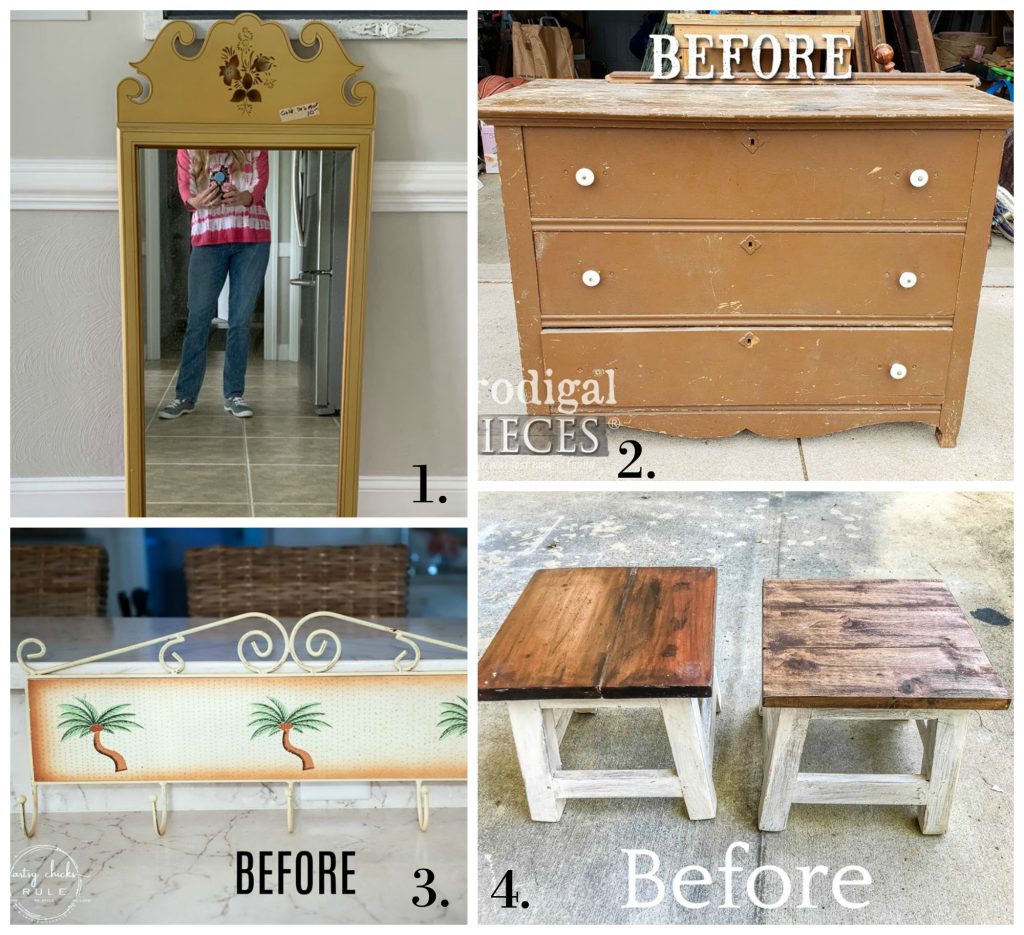 1. Confessions of a Serial DIYer
2. Prodigal Pieces
3. Artsy Chicks Rule
4. Bless'er House
** If you haven't heard yet, I have a furniture makeover book coming out soon! Learn more and find links to preorder here. **