Hello friend, it's Trash to Treasure Tuesday again! If you're not familiar with this series, once a month 4 of my creative blogging friends and I each transform a free or thrifted item into something way more awesome. You can see all our past T2T projects HERE.
This month I started with these old alphabet blocks from a yard sale (I didn't count them, but the bag they were in said 70 blocks – $3.00).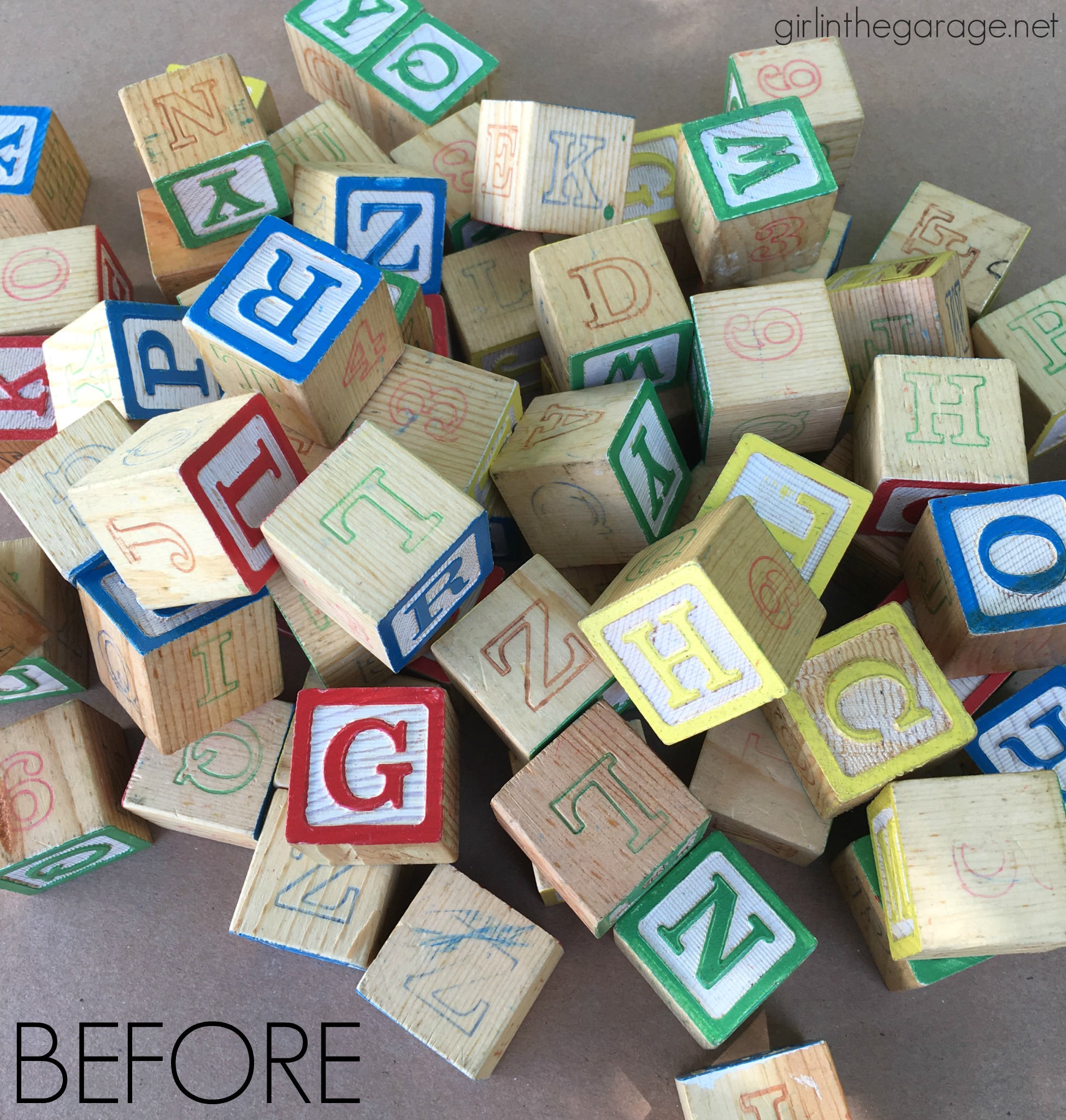 Since they had who-knows-what kind of slobber and snot and gunk all over them, I was not planning to give them to Baby E. Nope! I decided to paint them and give them a more grown up style.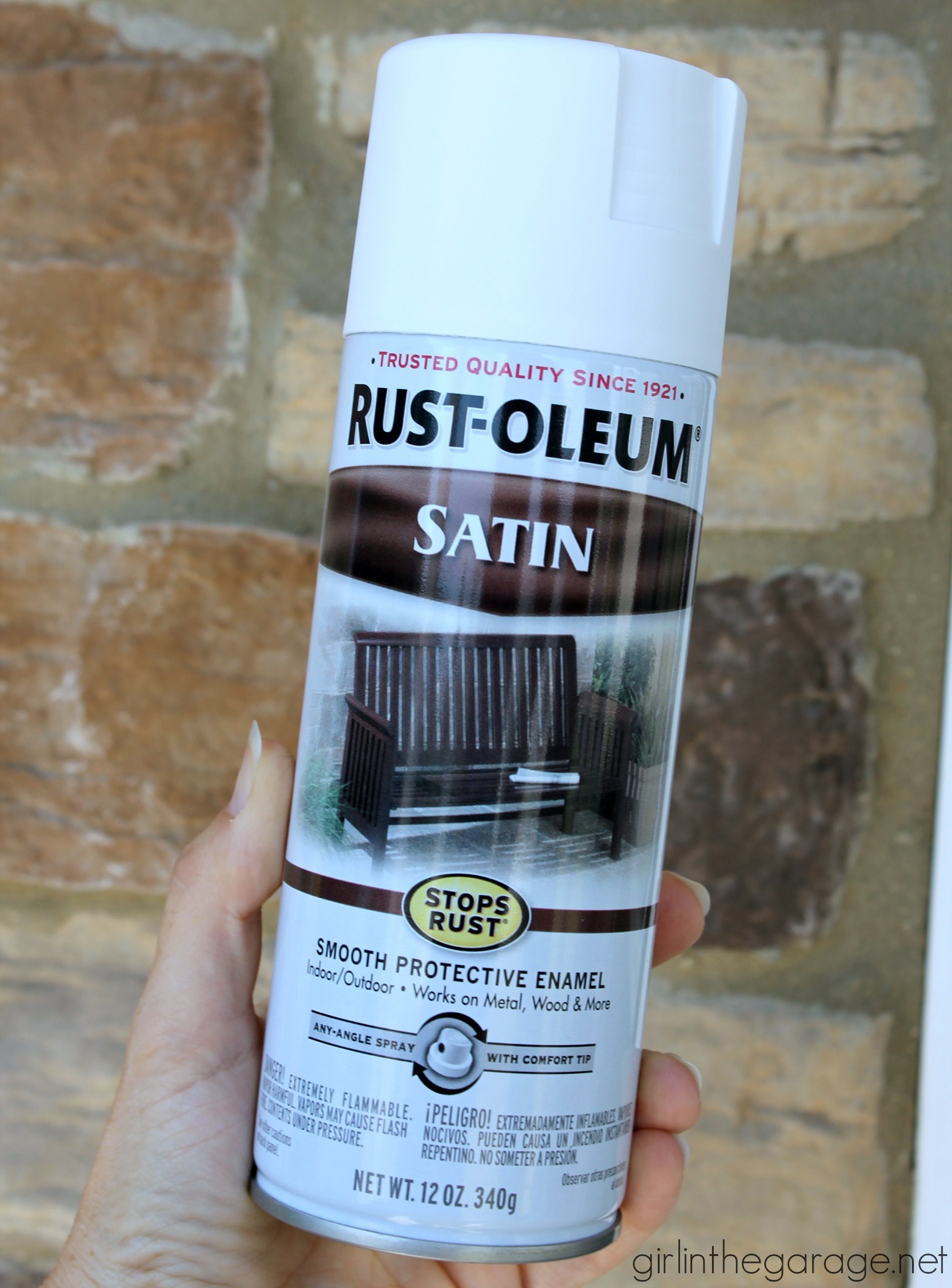 How to Paint Upcycled Alphabet Blocks
I took them outside, laid them on cardboard, and sprayed them with Rustoleum spray paint in white satin for a fresh new look. After letting them dry, I flipped them all over and sprayed again to make sure all sides were painted.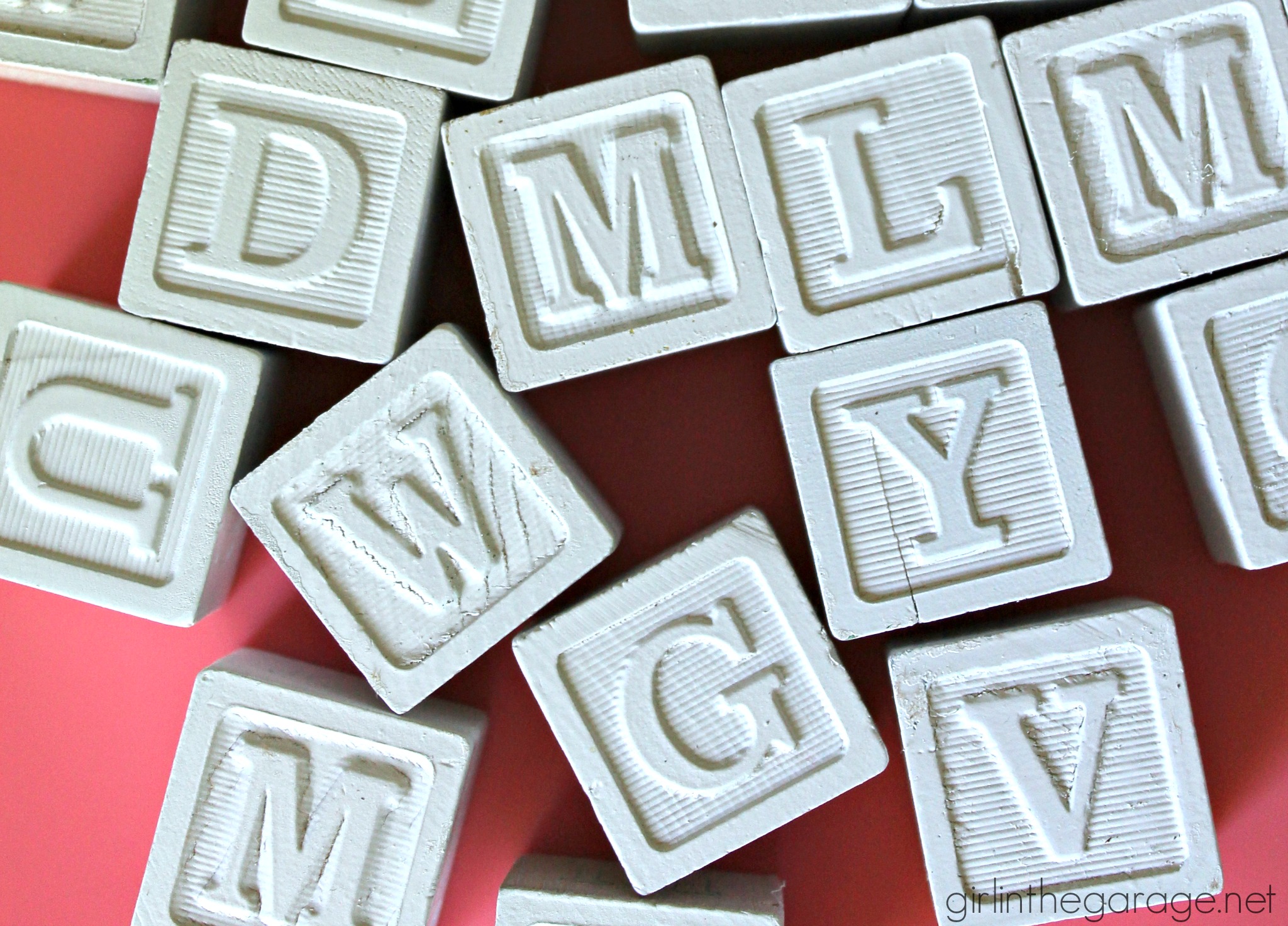 Next I painted the letters black. Well, not every letter on every side. I didn't really need four Xs. 😉 But I made sure I had at least one of every letter, and some letters I have 2 or 3.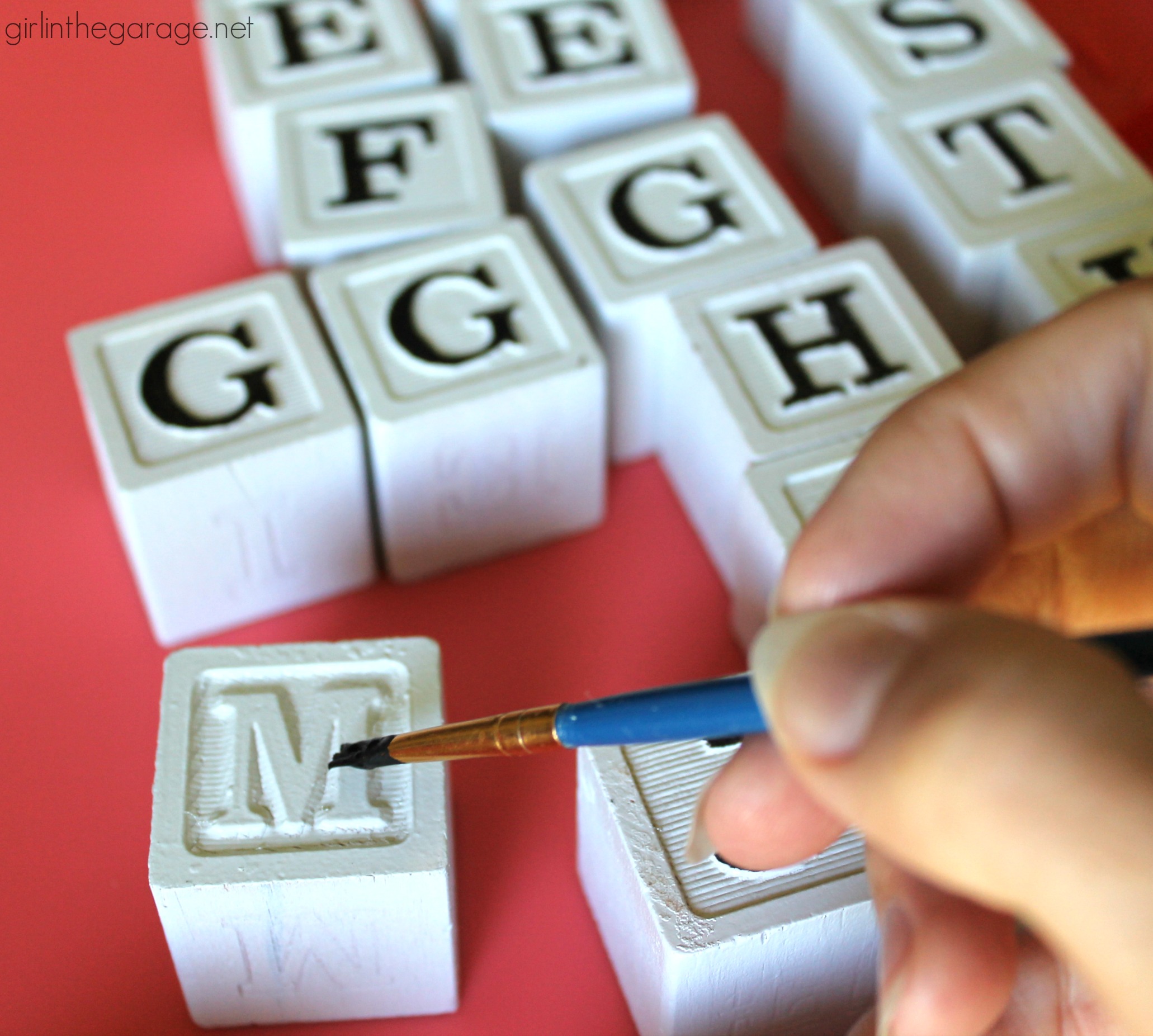 The end result? Perfectly imperfect.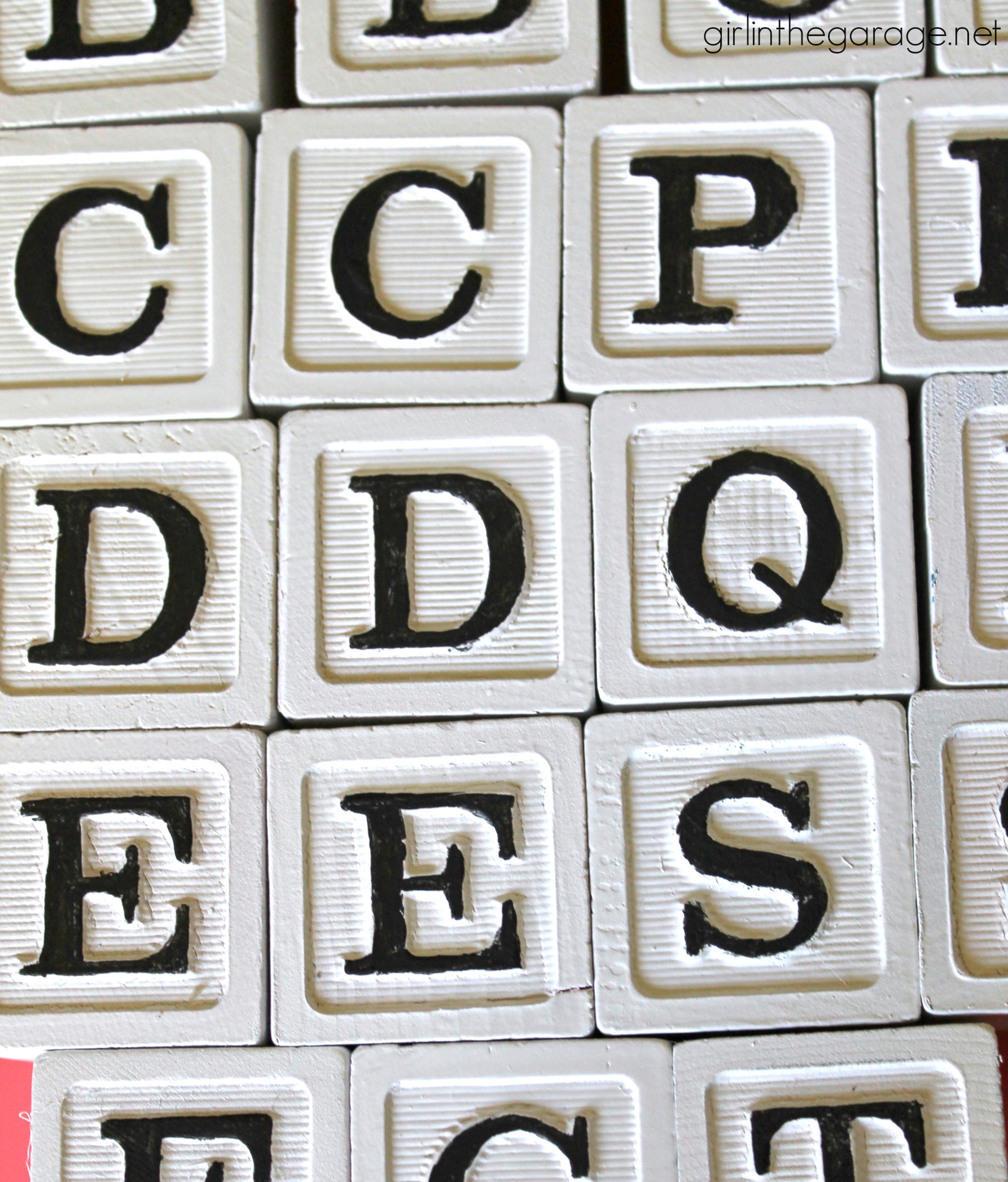 I played around with several different messages on my hutch…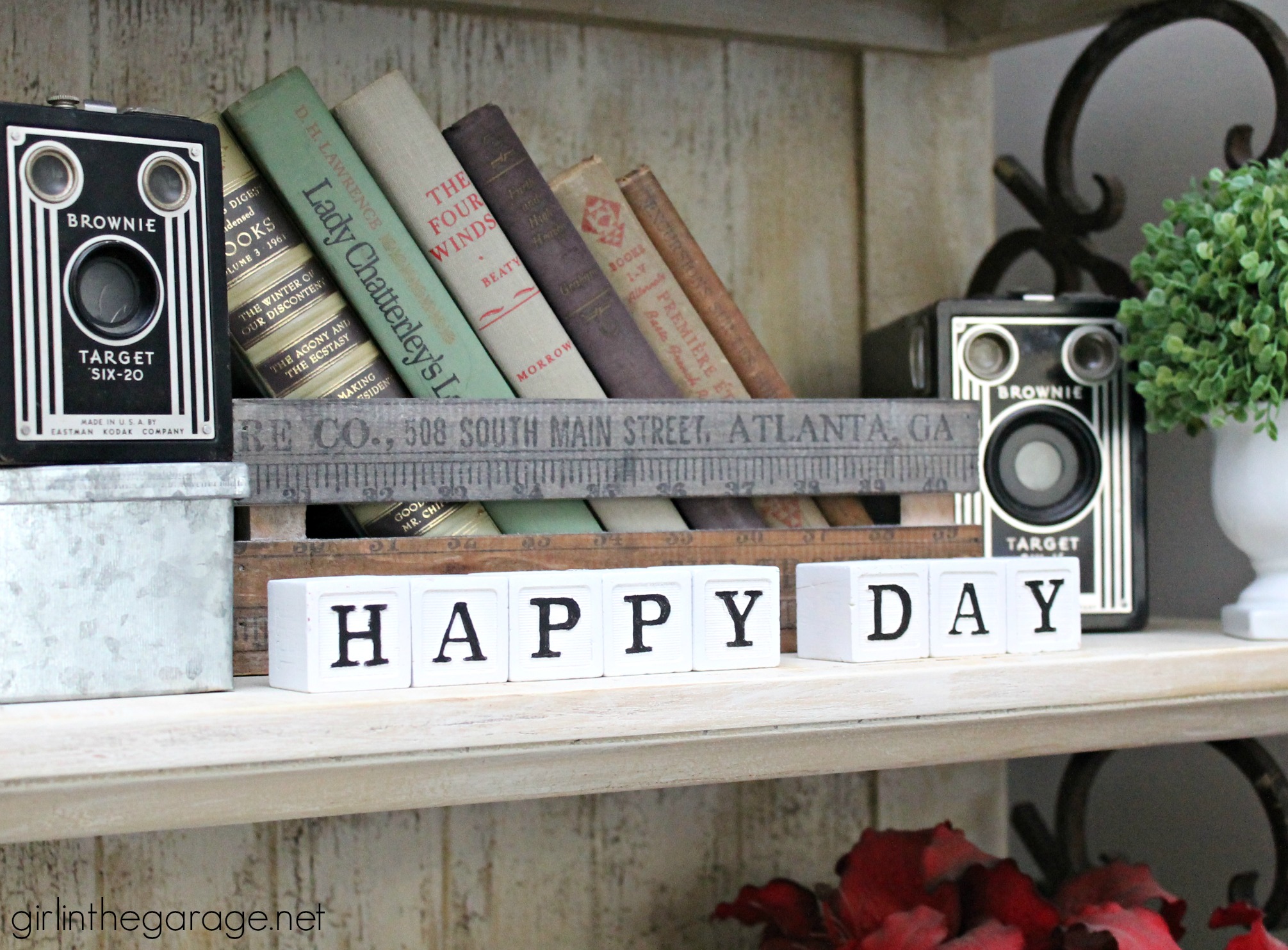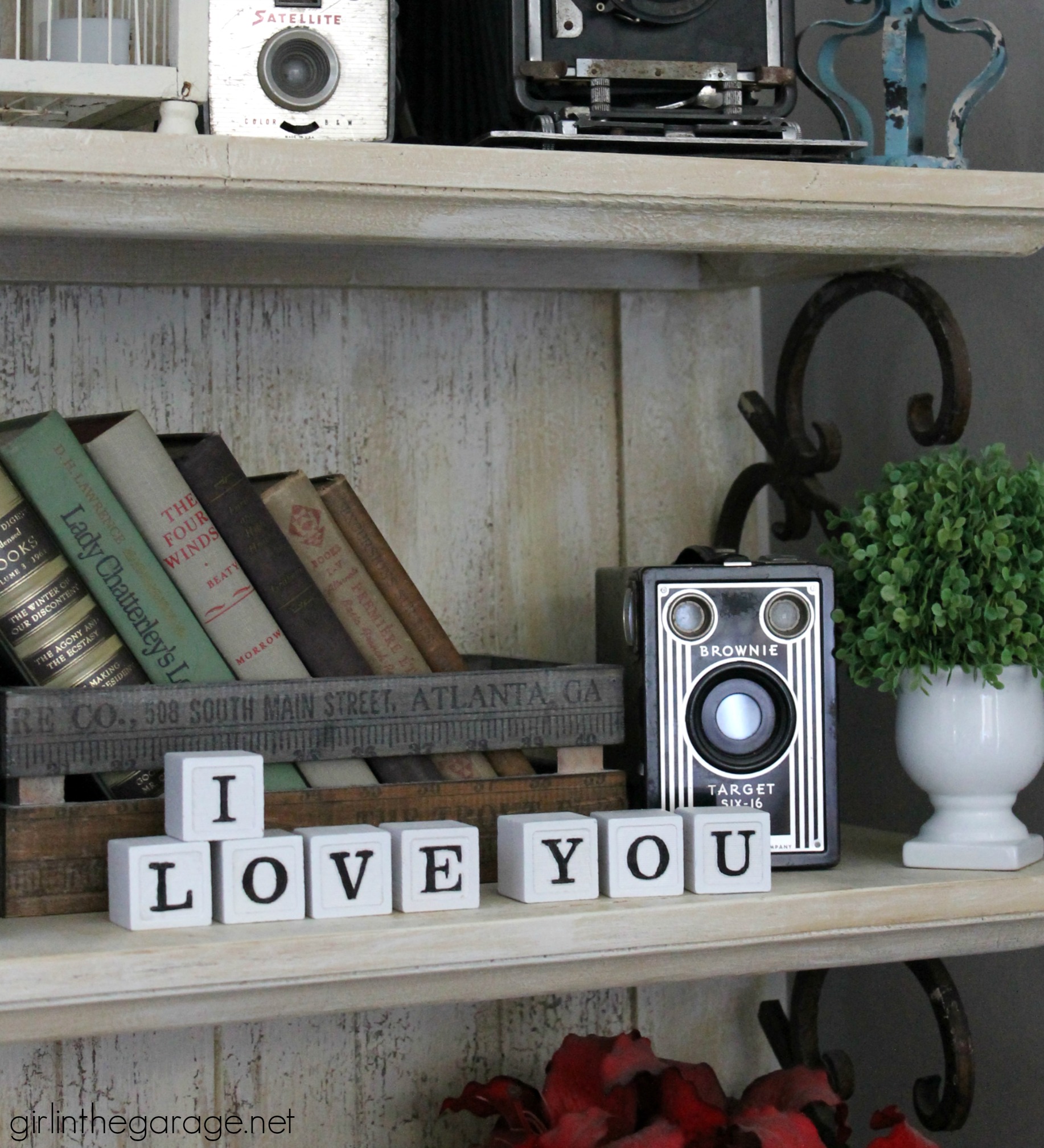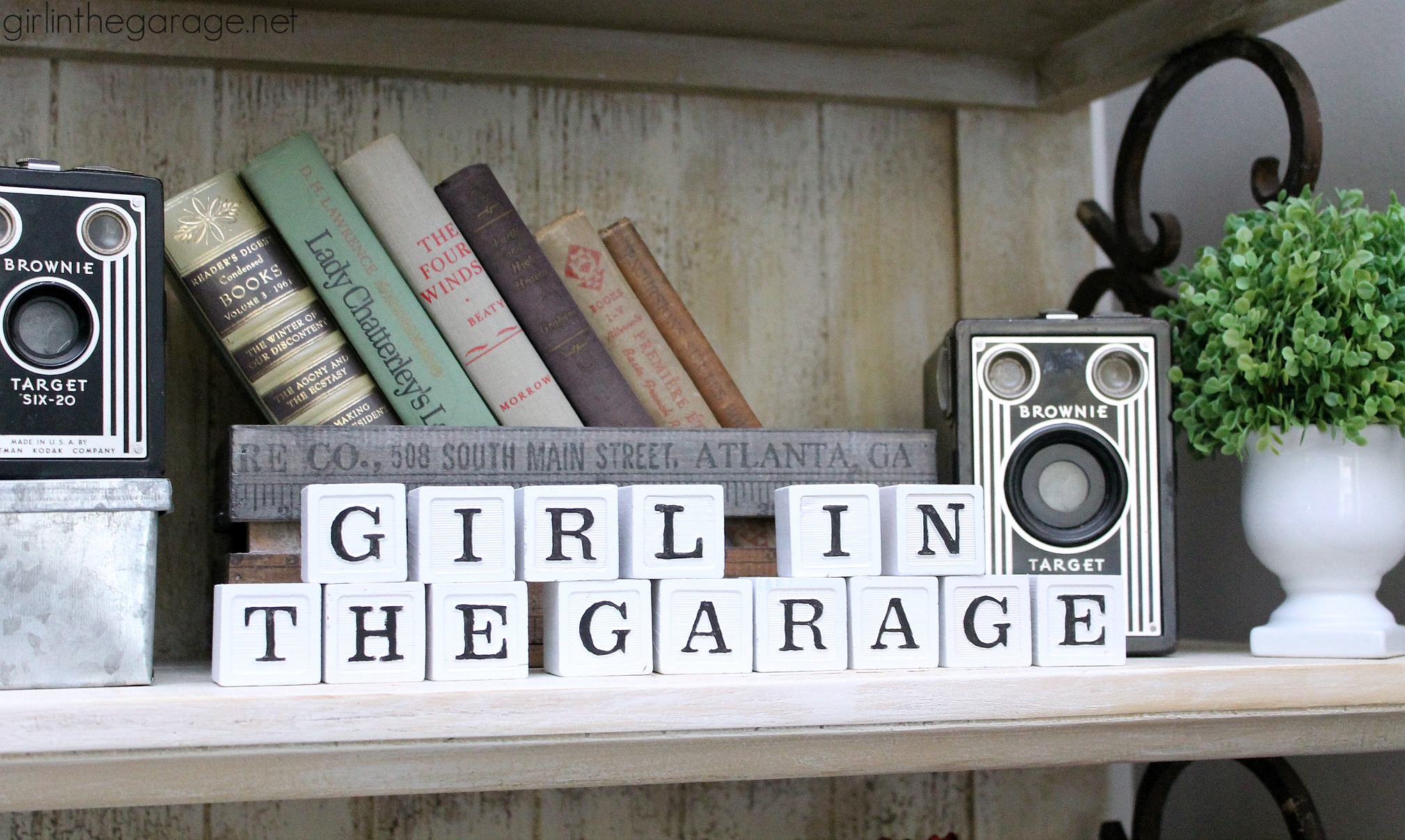 I had to include that one, LOL.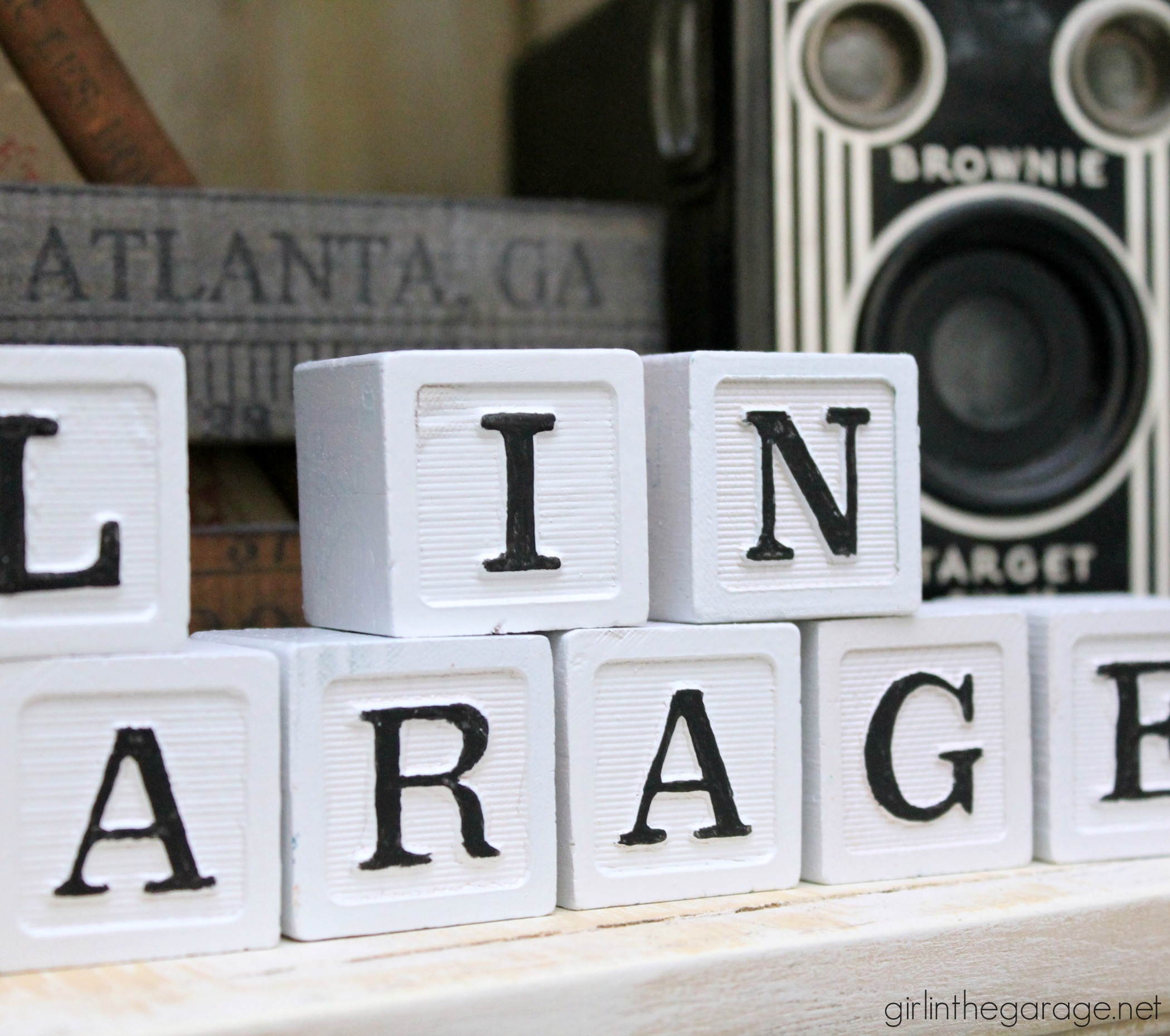 Any reason to spread happiness, right?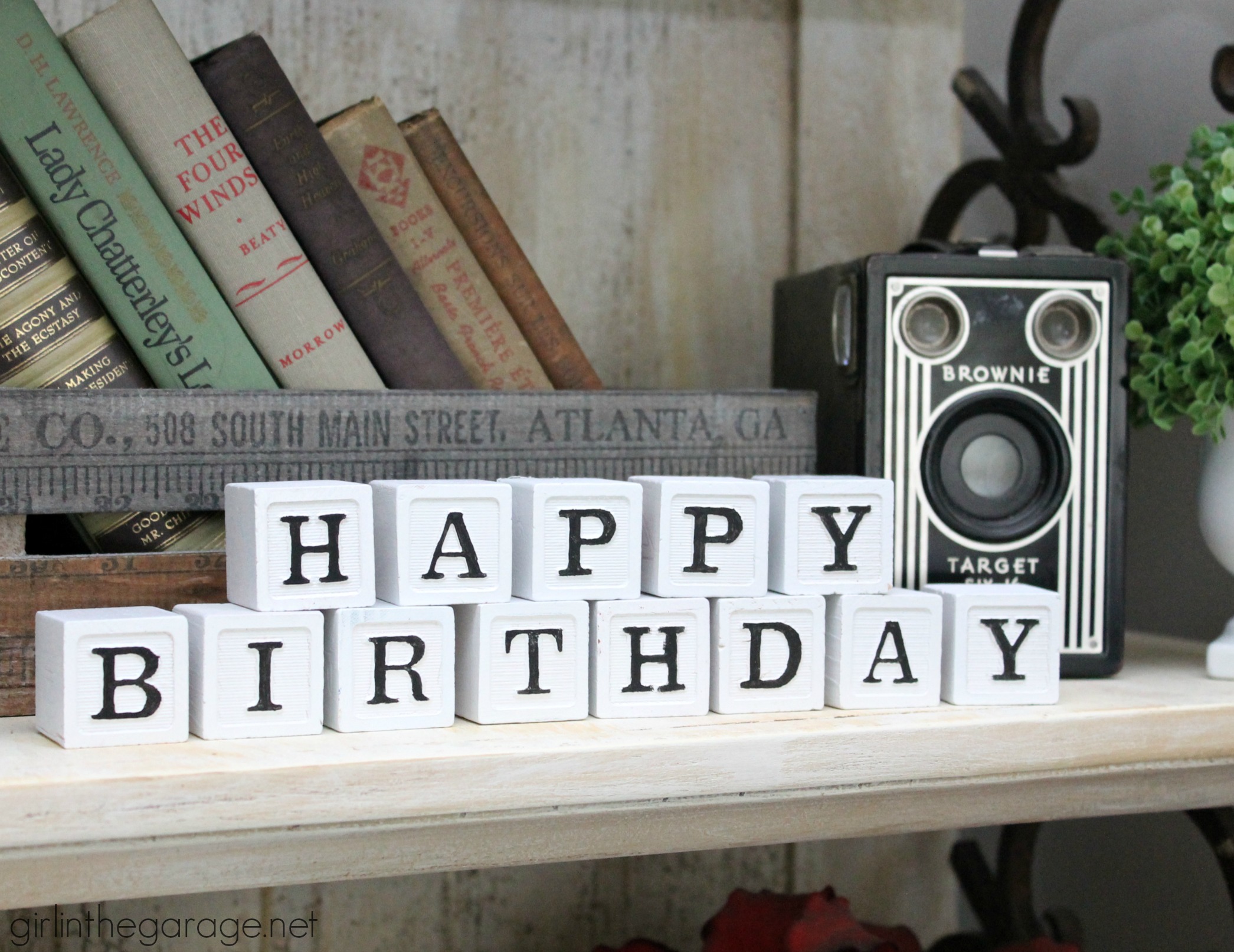 These upcycled alphabet blocks were an easy DIY project, and I love having them around as a stylish way to display meaningful messages in my home. Do you have any of these old blocks you can transform?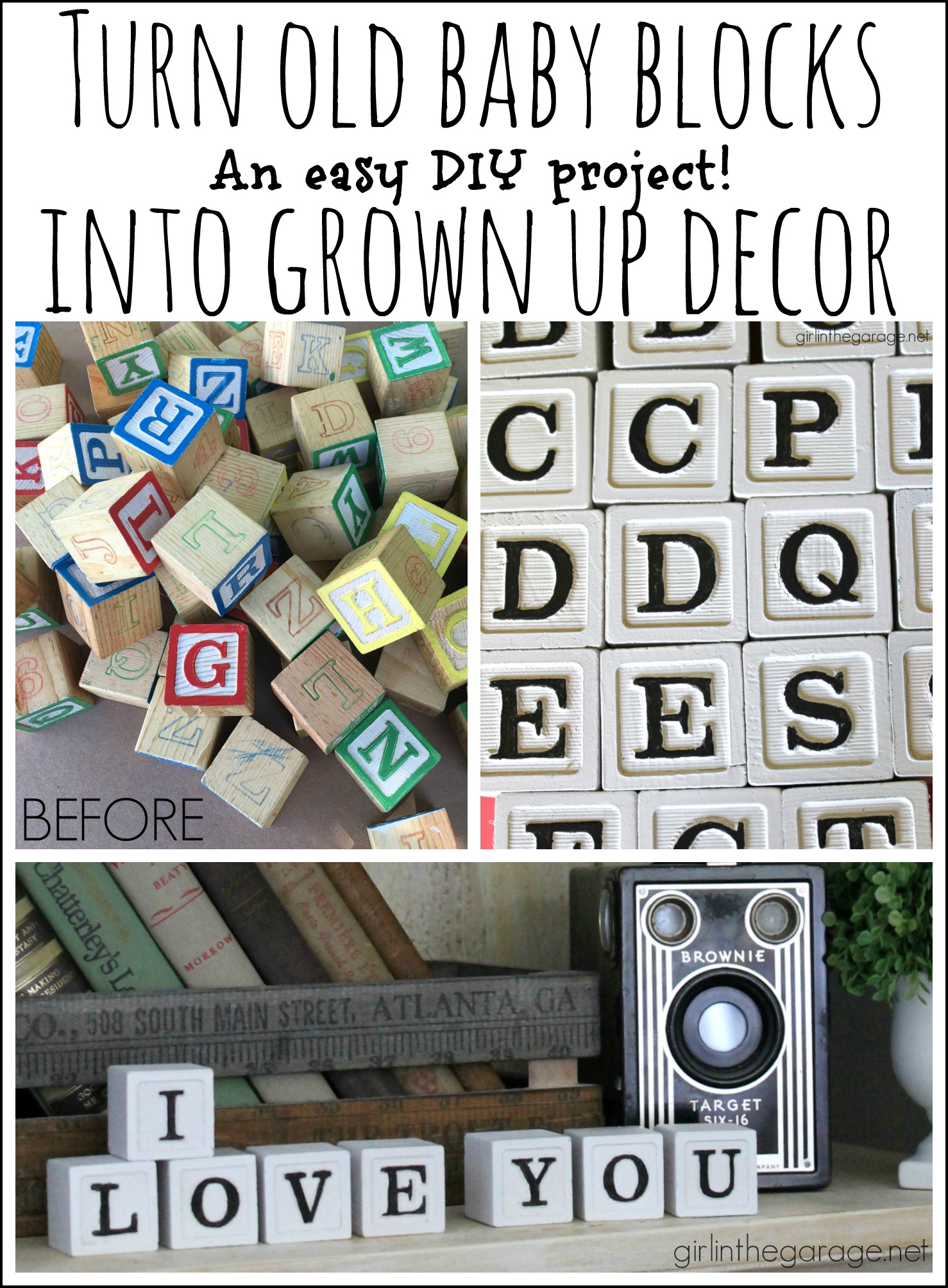 – Jen, Girl in the Garage
But don't go anywhere yet! It's Trash to Treasure Tuesday, which means there are 4 more projects to see below!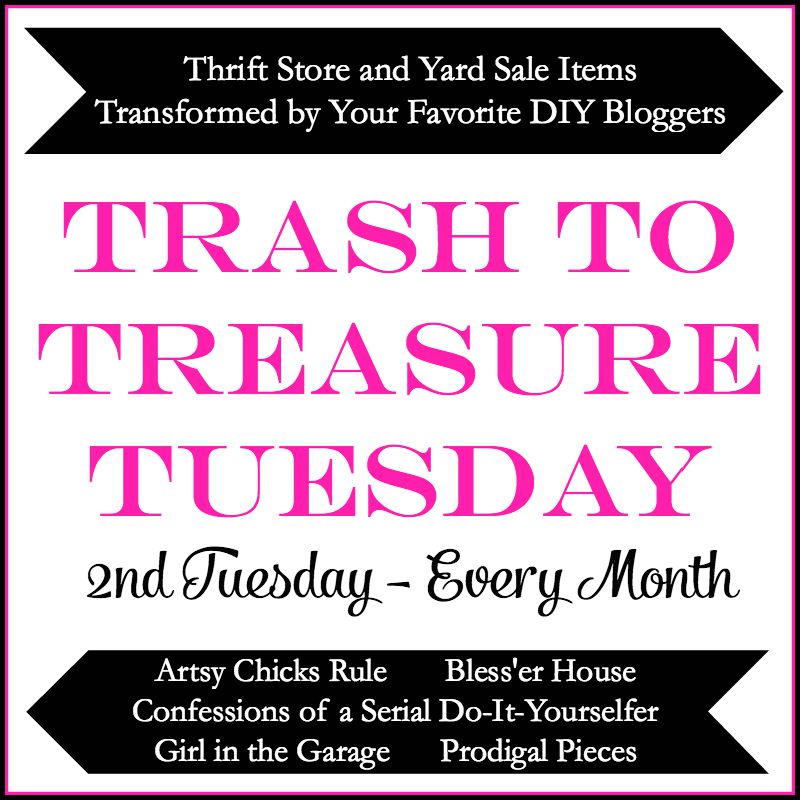 Below are my friends' project photos before their transformation – click the links underneath to see the Afters.