Whether you're watching Fixer Upper or What Not to Wear (hello reruns!), or scrolling through the internet's gazillions of DIY websites, is there anything much more exciting than a good Before and After? The uglier the before, the better. The same holds true for trash to treasure makeovers.

There's just something about a clever or unexpected transformation that inspires people to see the beautiful potential in otherwise ordinary things.
In case you're new around here or may have forgotten some of these past projects, here are 12 of my trash to treasure makeovers in Before-and-After style. You can click any of the After photos or links to read the full tutorial and see more step by step photos. Enjoy!
1. Before: Kids alphabet blocks…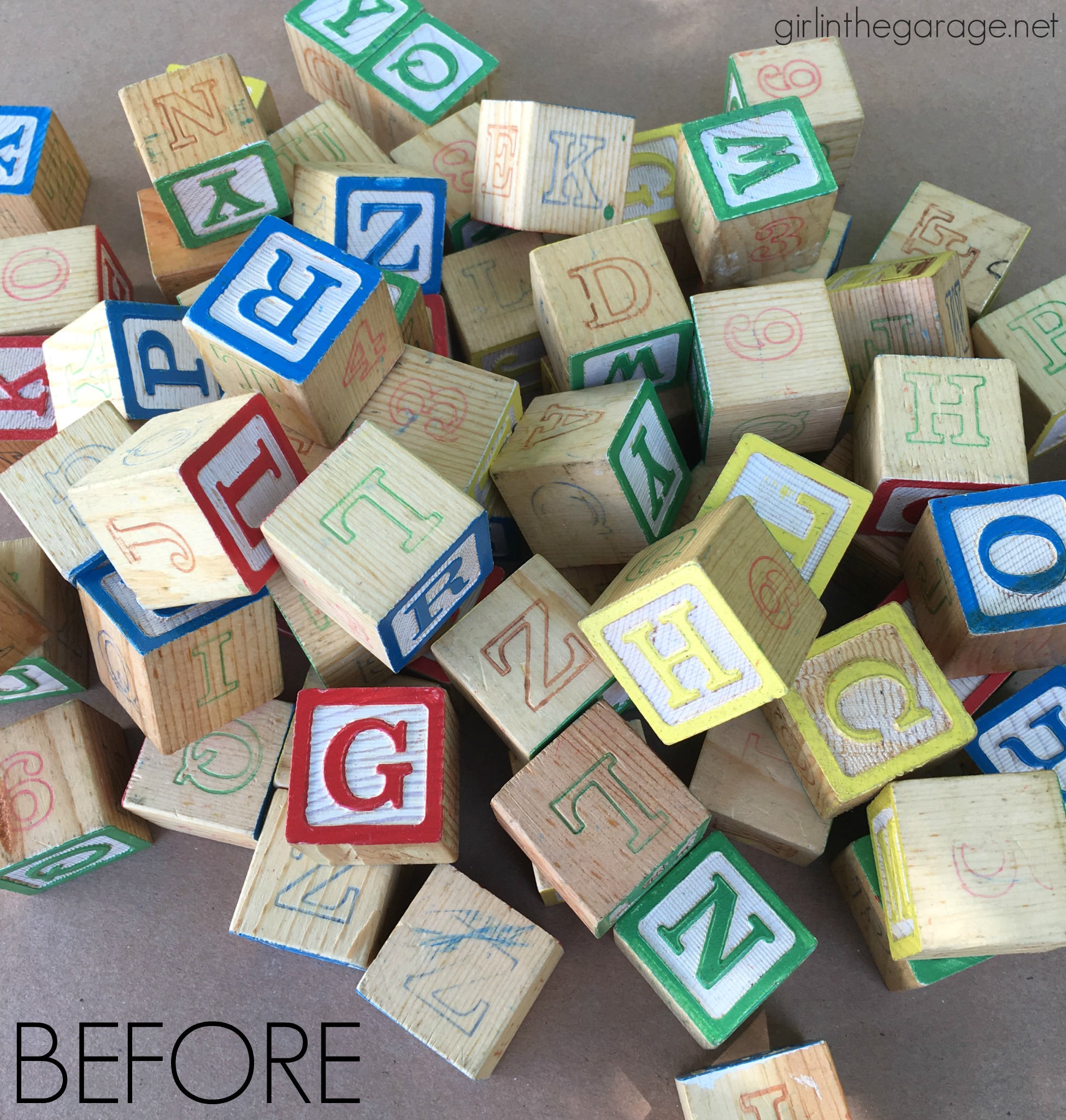 After: Grown-up home decor blocks to display any special message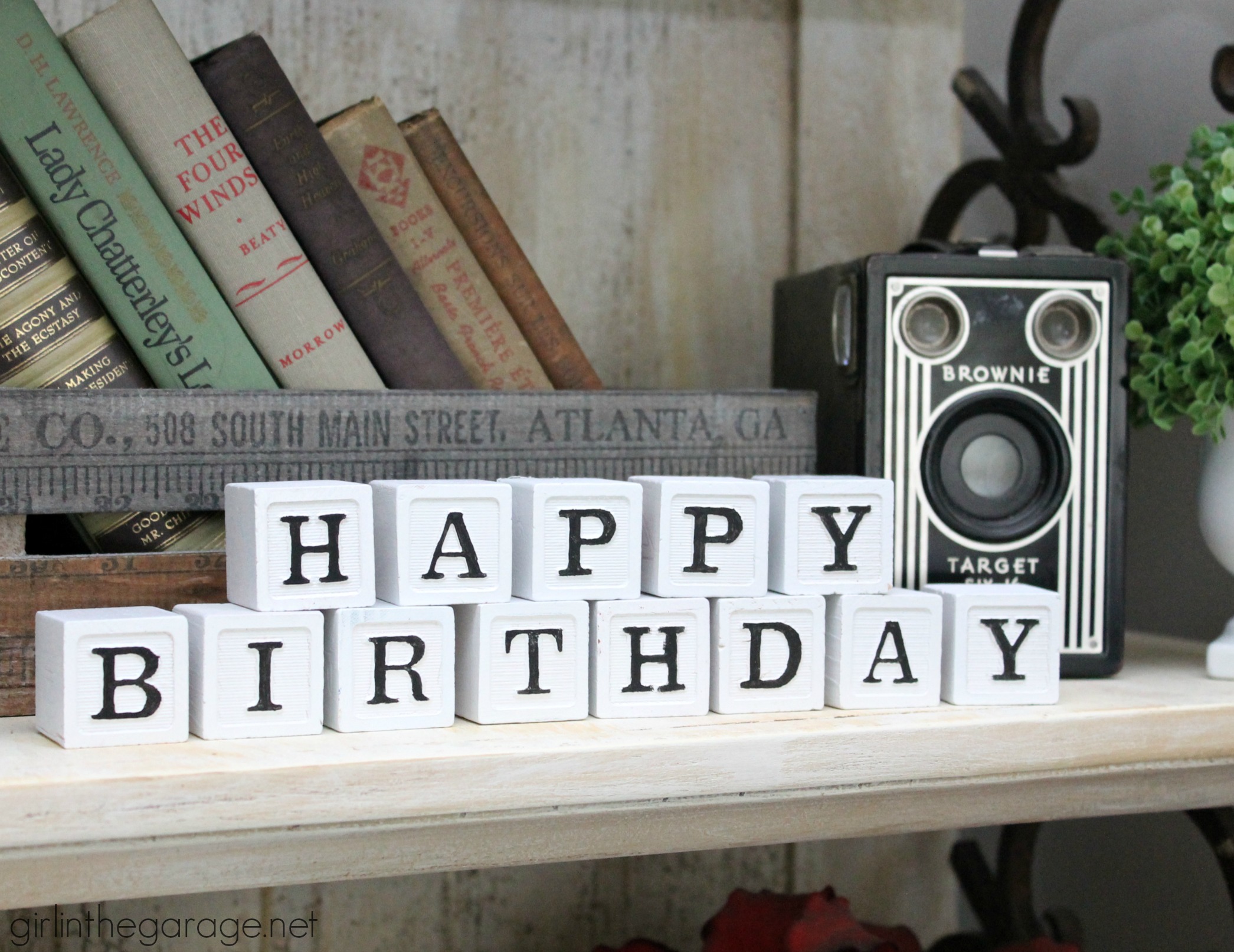 2. Before: Plain old jars…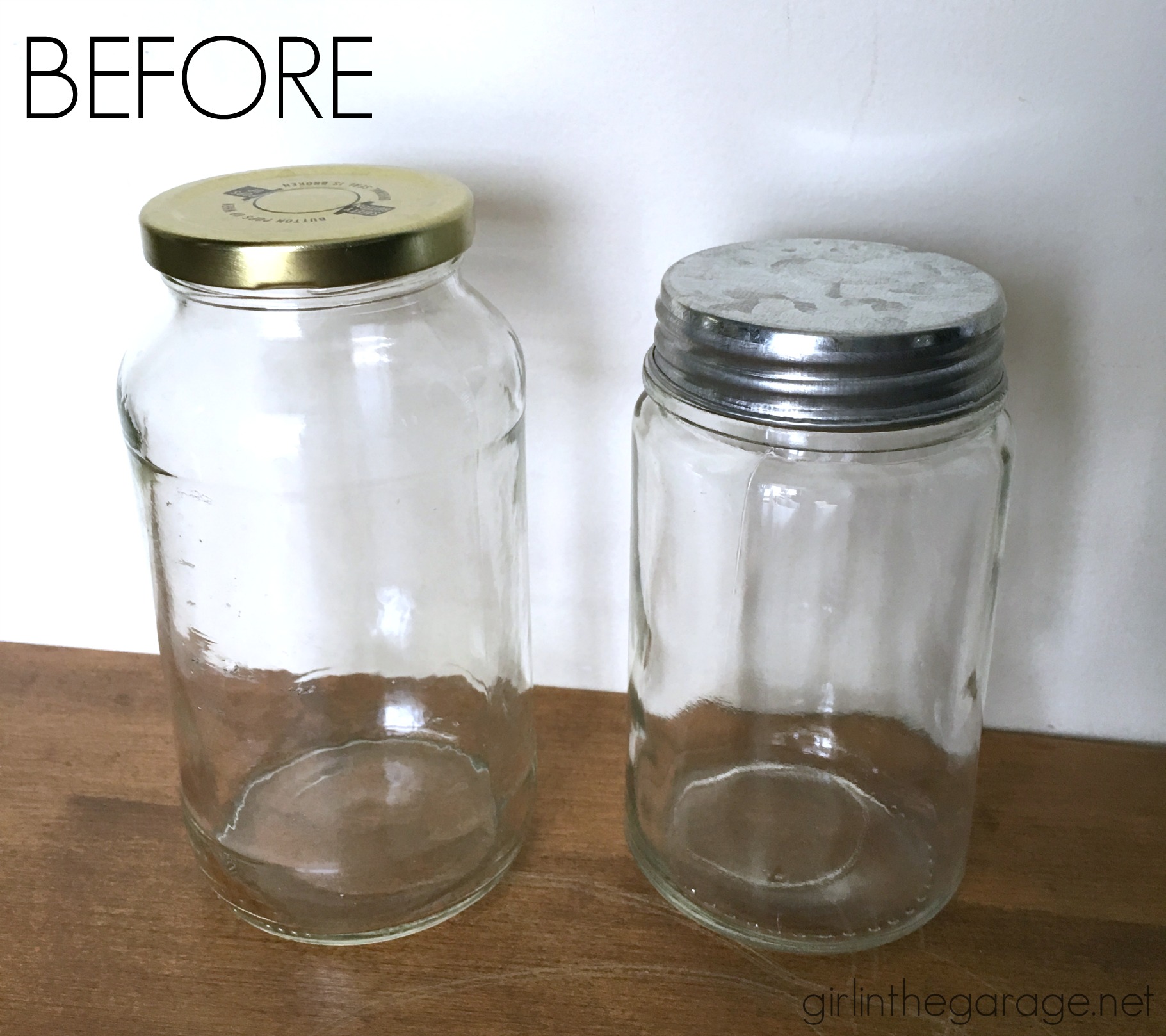 After: DIY apothecary jars, cute for displaying treats or tiny treasures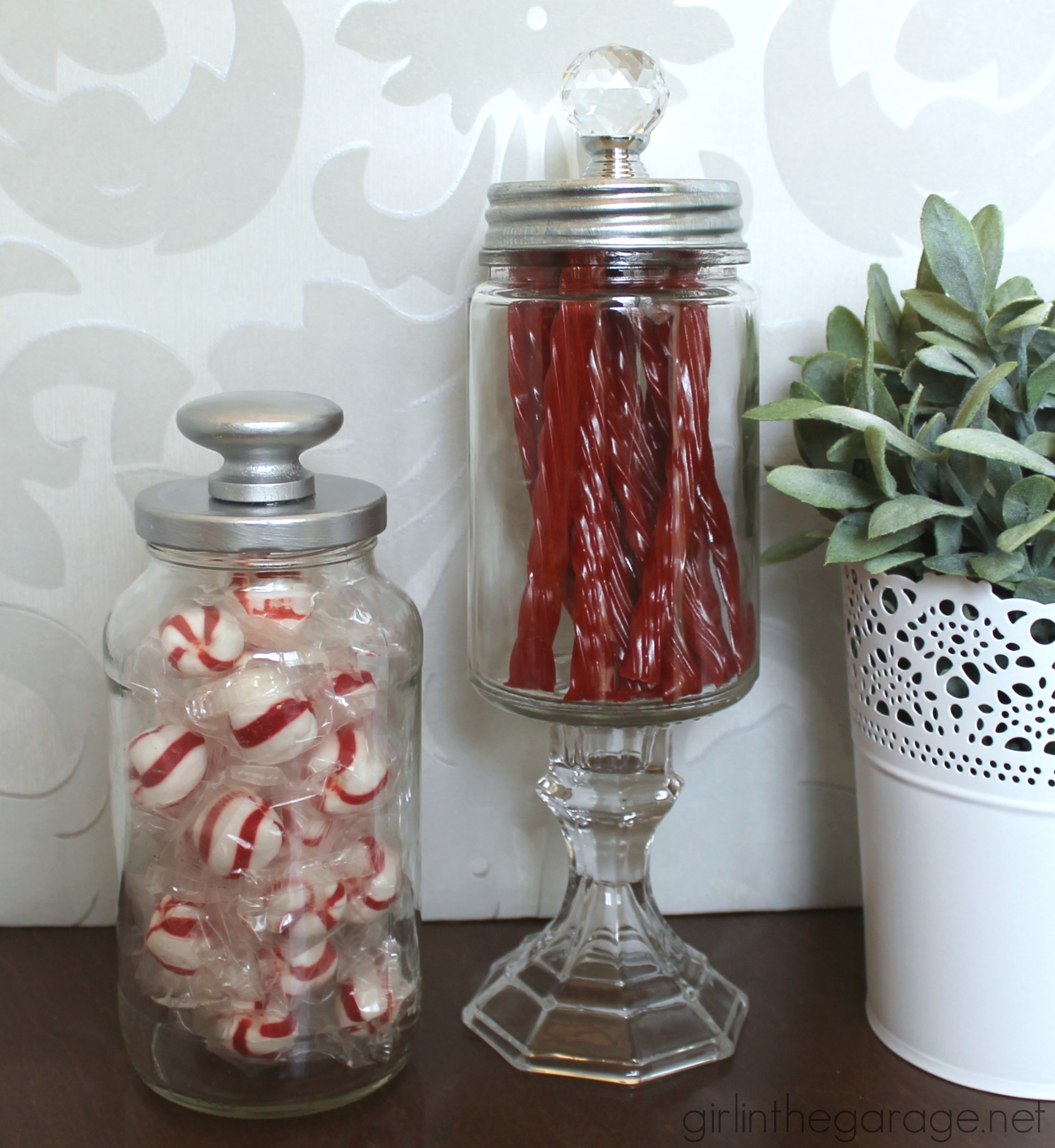 3. Before: Dirty old garage storage…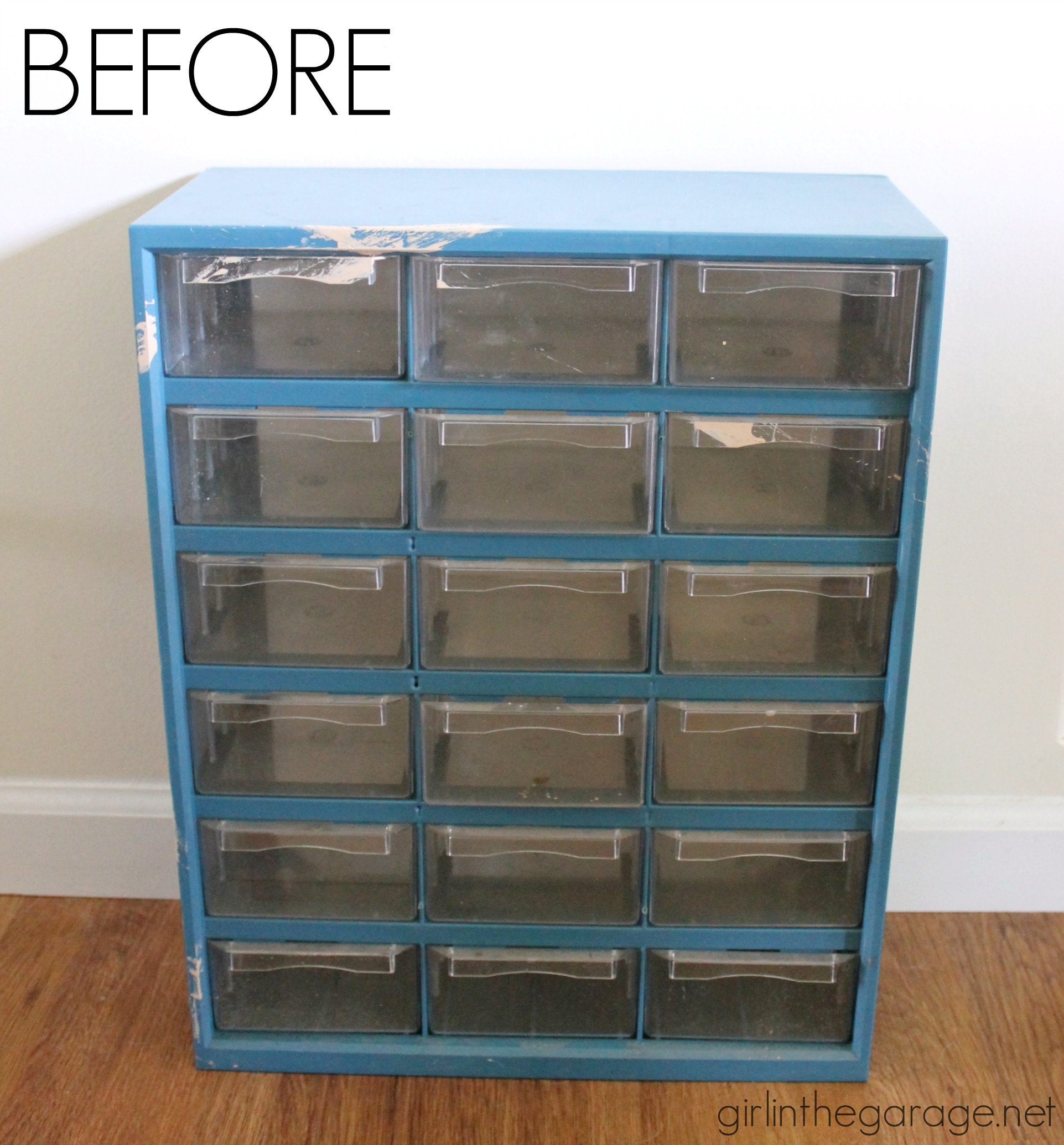 After: Glam French trinket organizer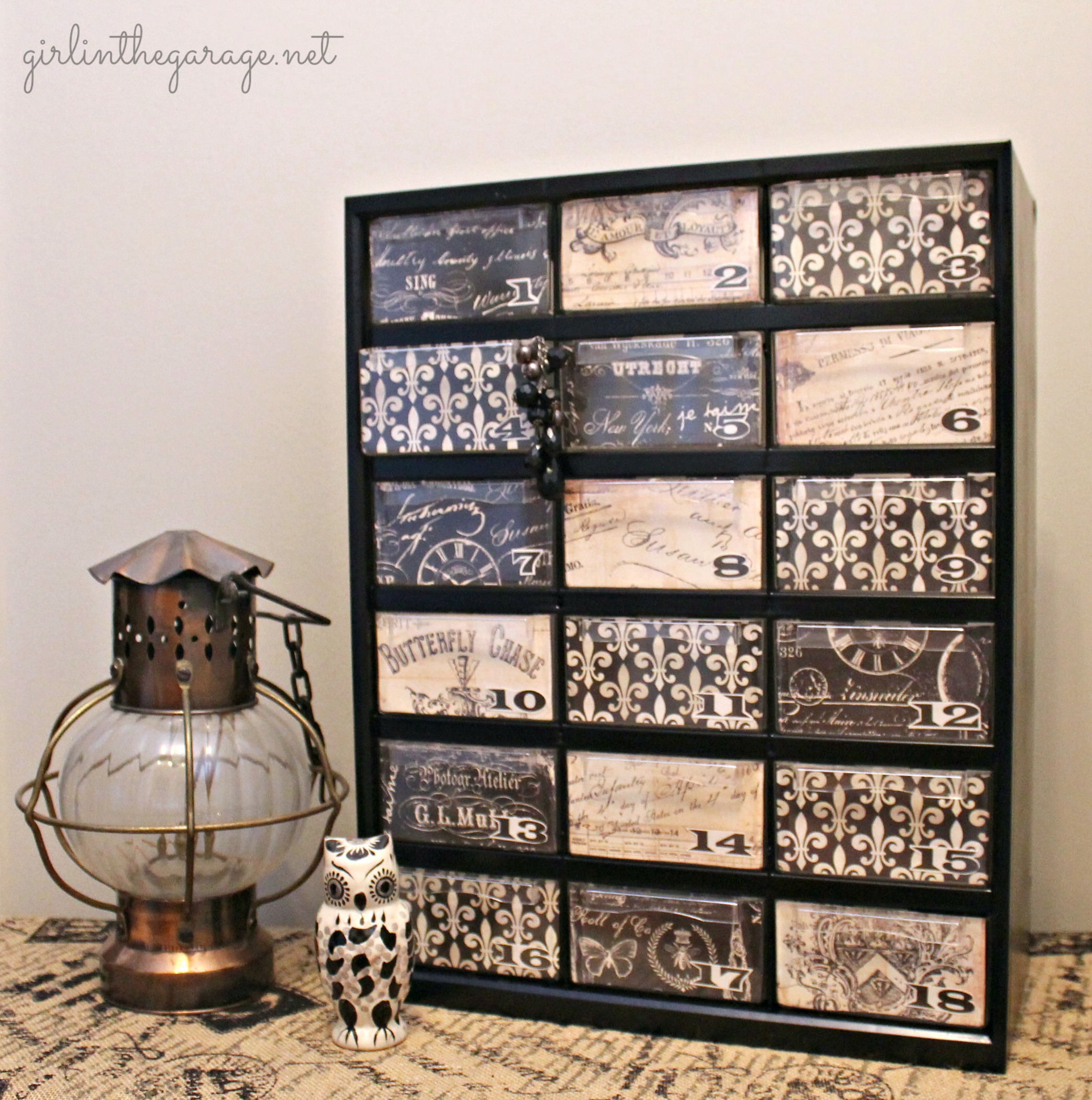 4. Before: Random thrifted pieces…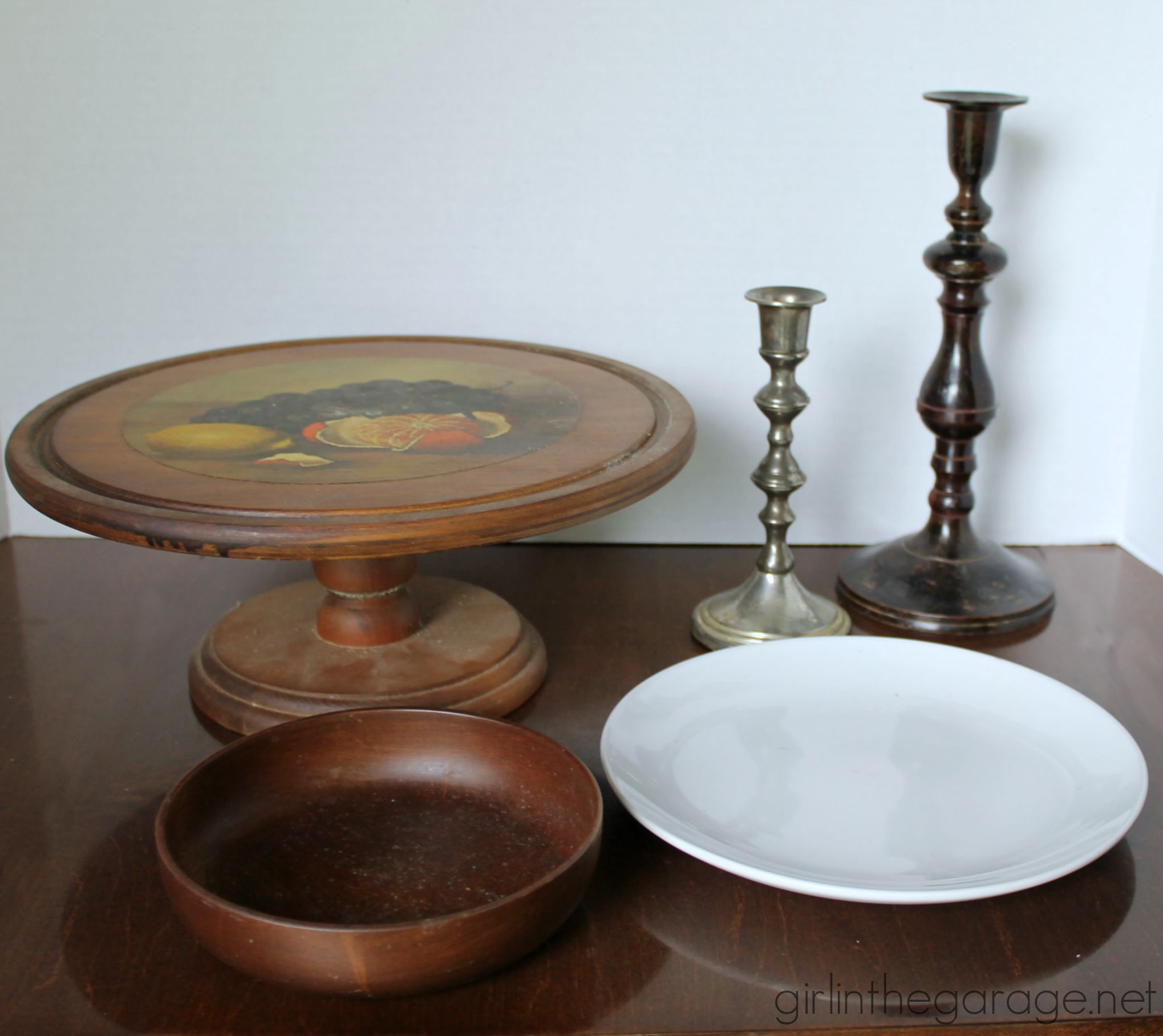 After: DIY tiered display tower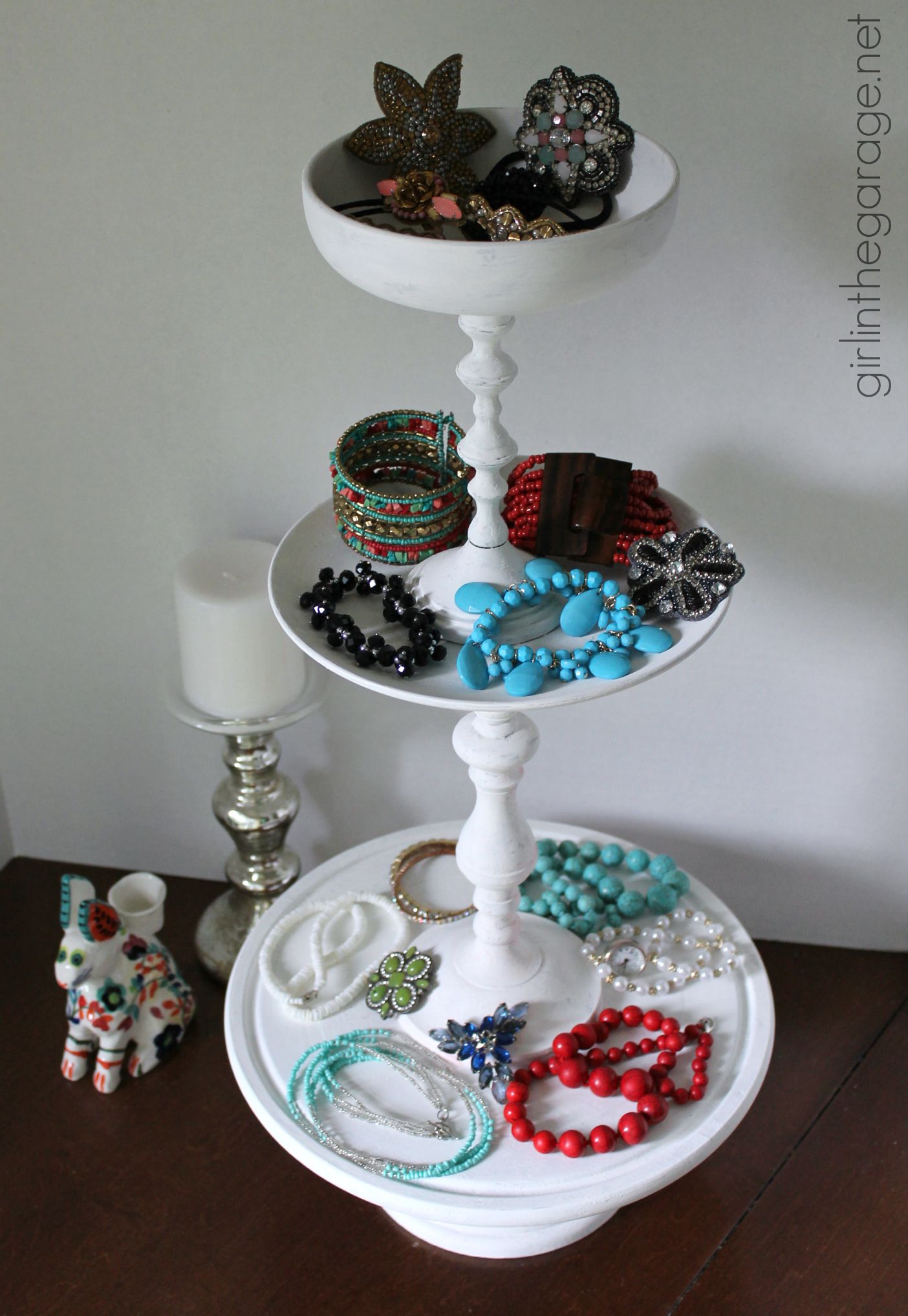 5. Before: Rooster storage tower…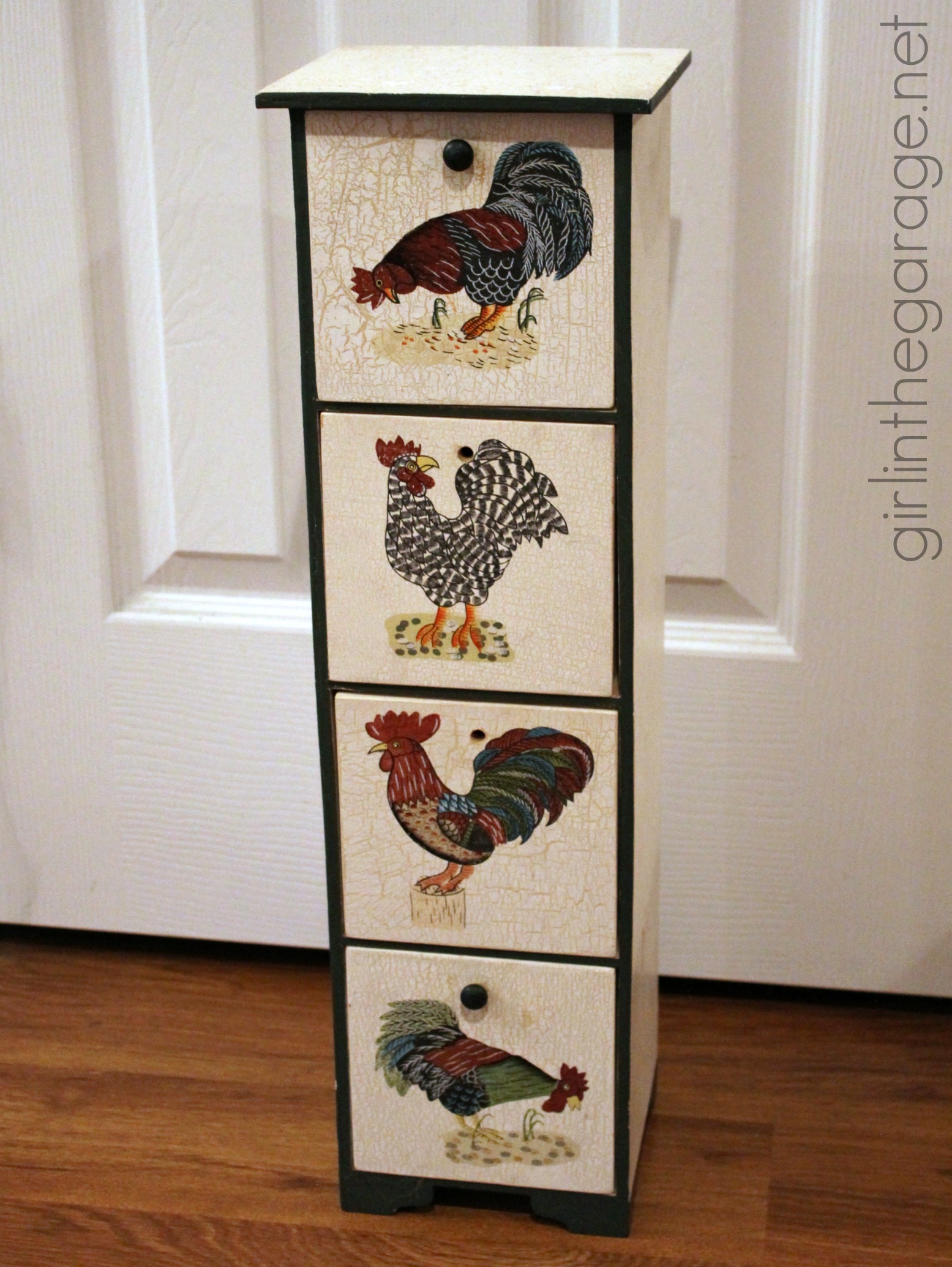 After: Weathered numbered storage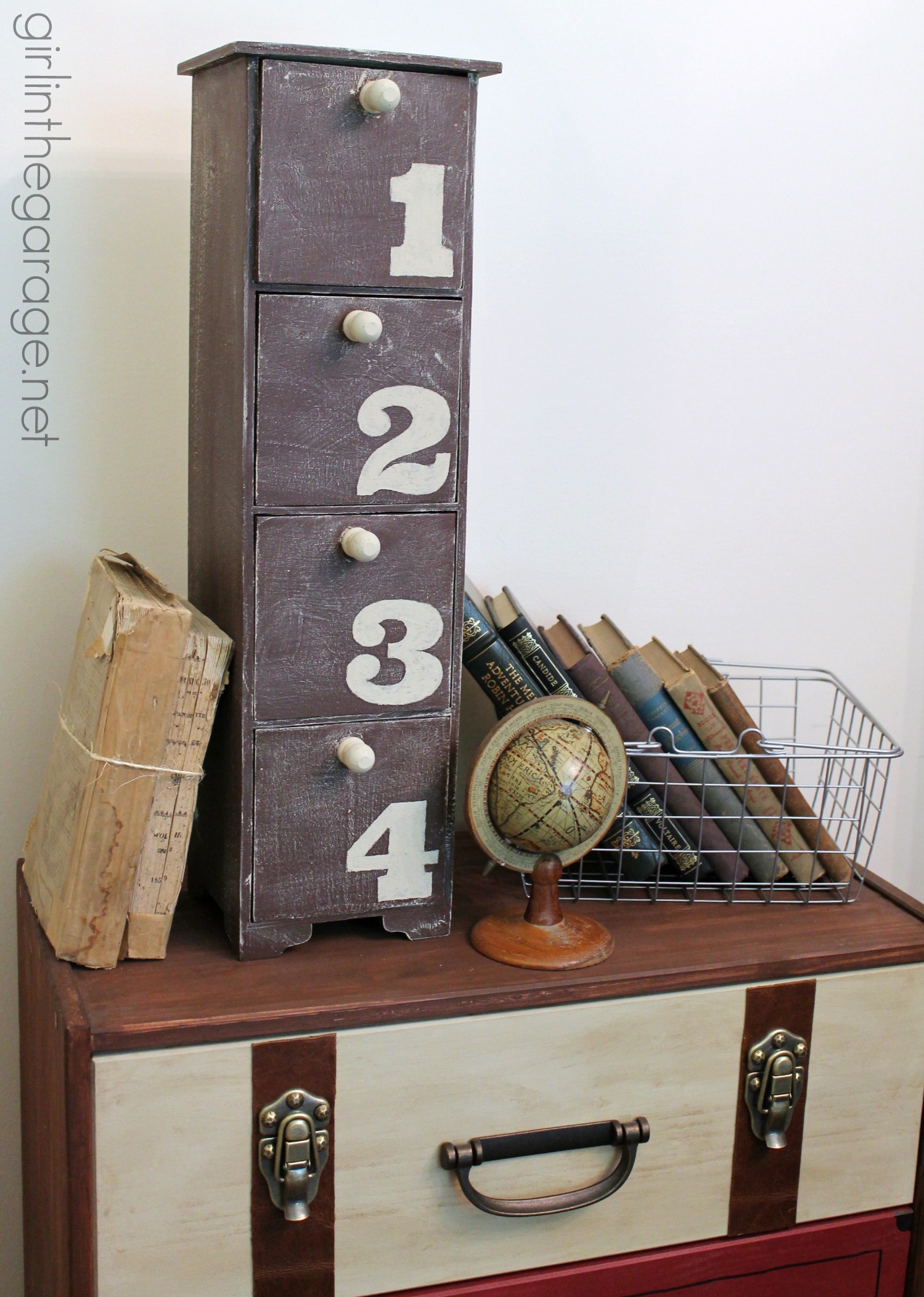 6. Before: Free dresser on its way to Goodwill (intercepted by me)…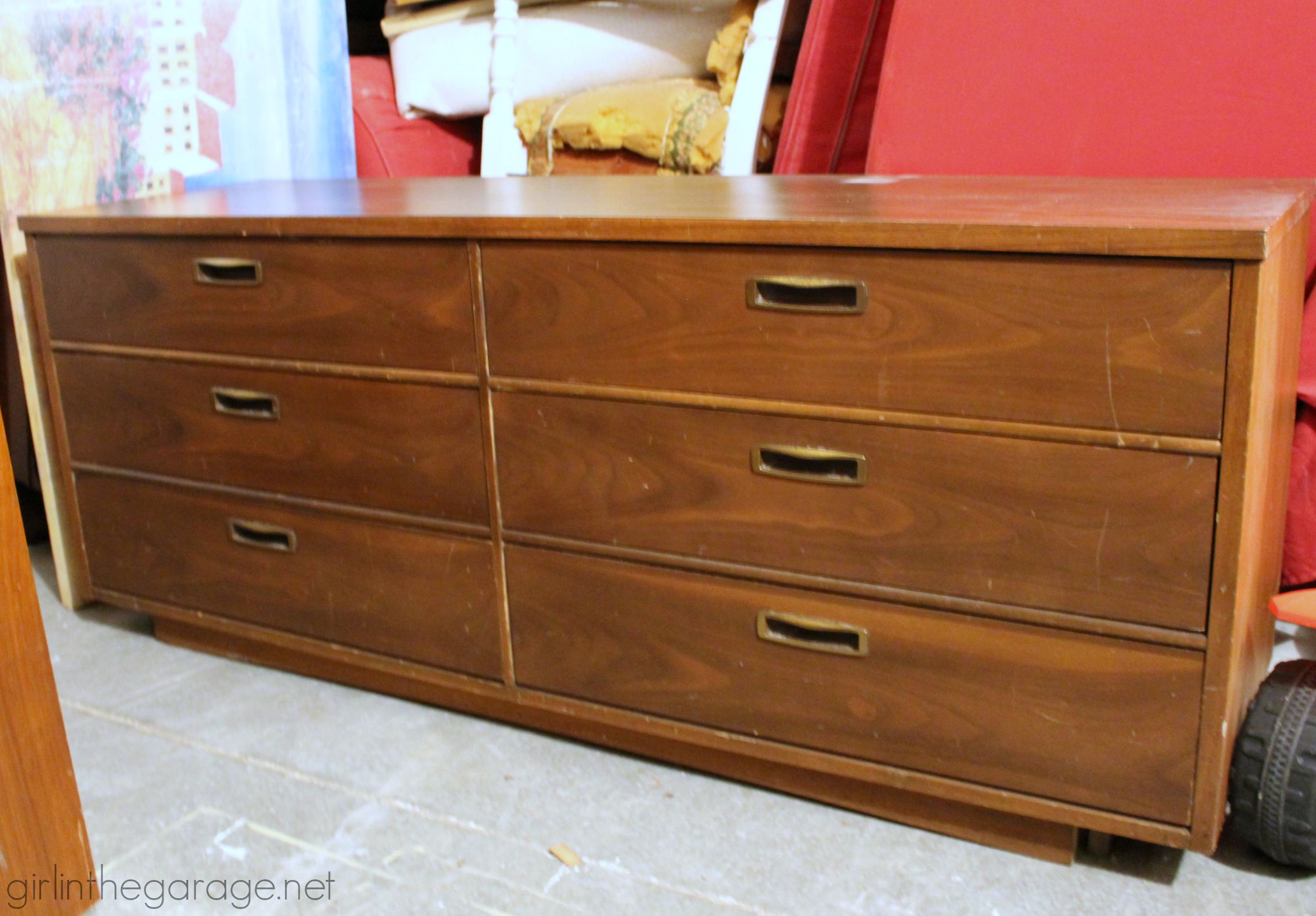 After: Industrial Anthropologie-inspired dresser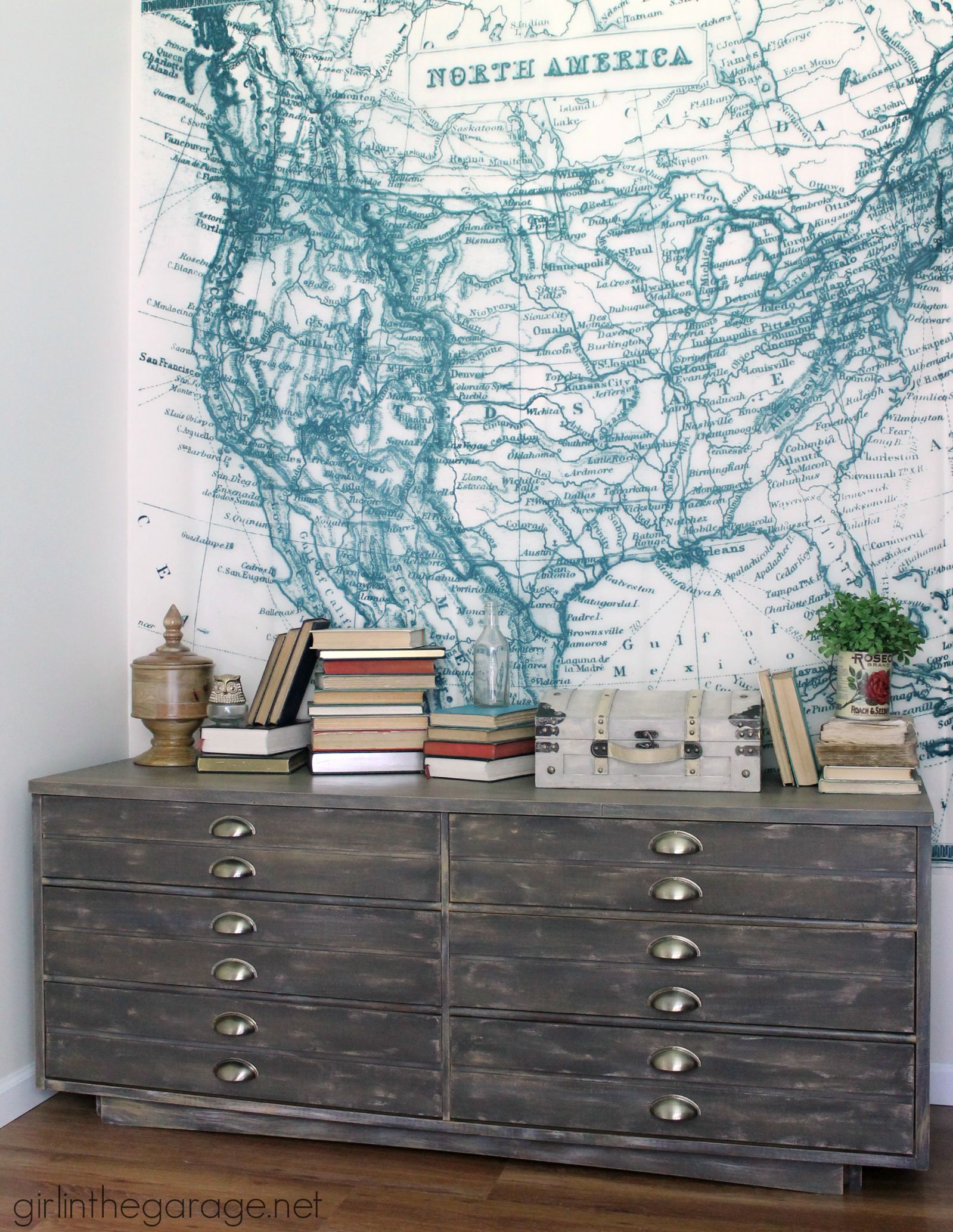 7. Before: Broken curbside dresser…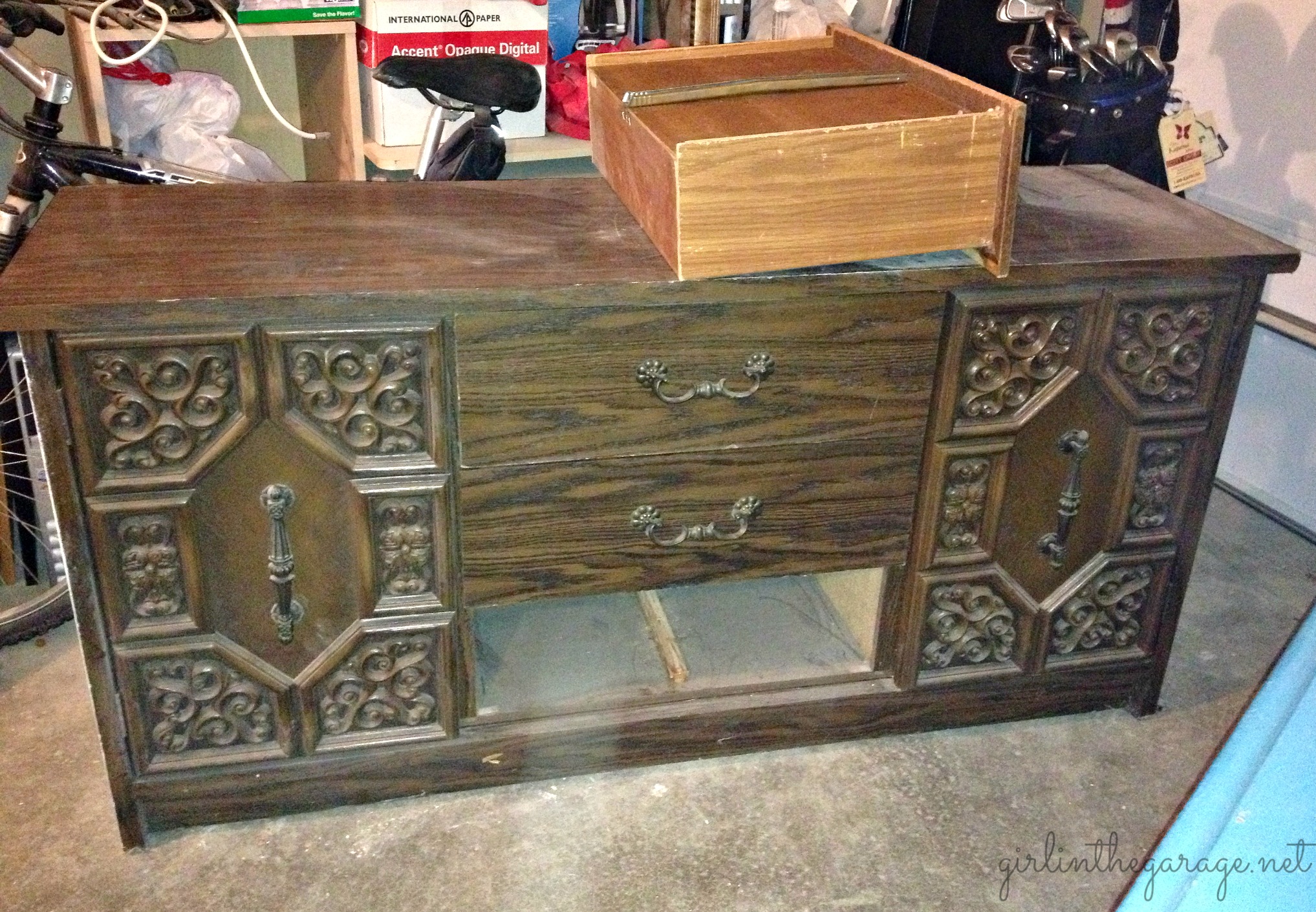 After: Chic dresser in grey and black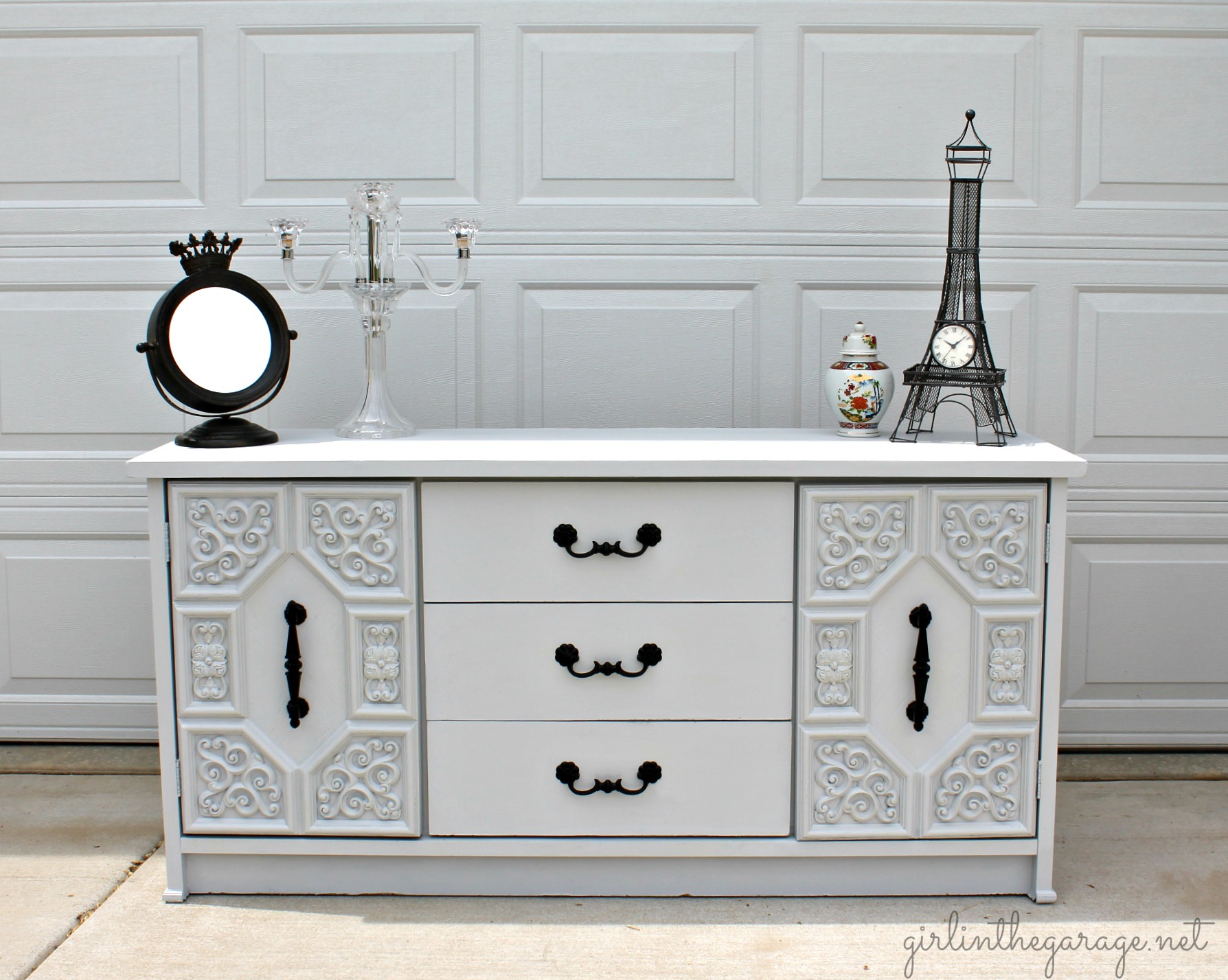 8. Before: Thrifted dress with a hidden hole…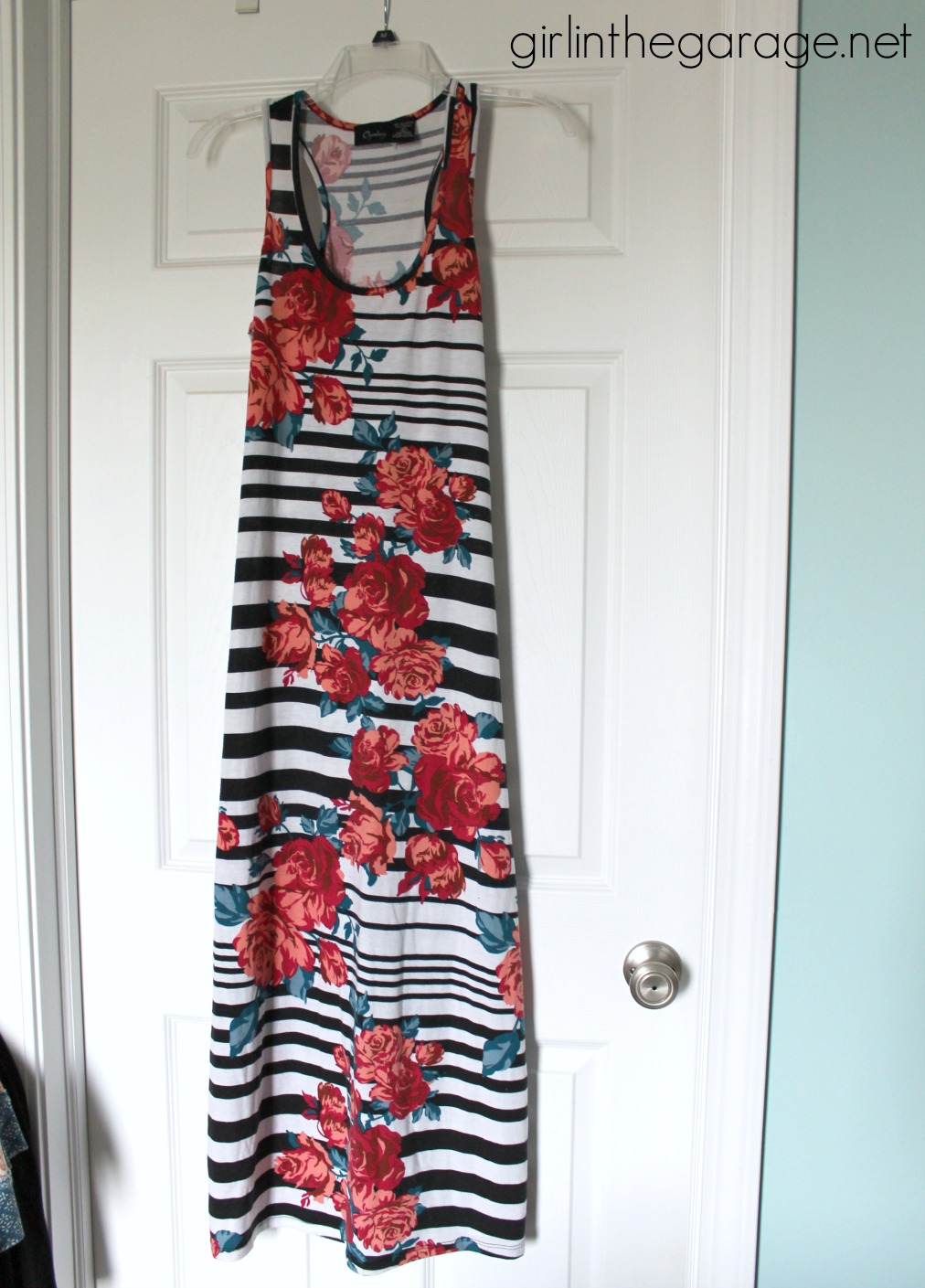 After: Stylish upcycled DIY infinity scarf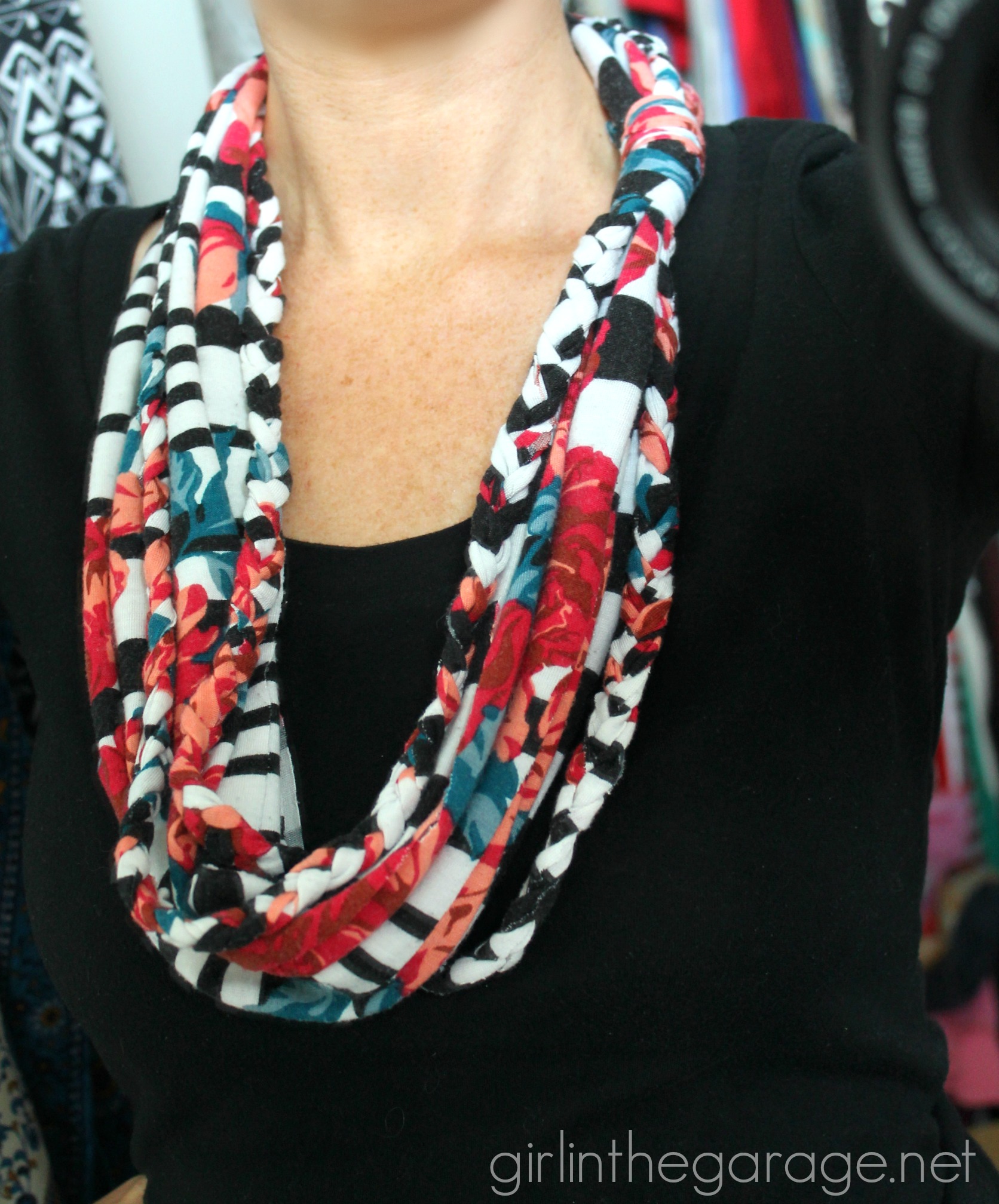 9. Before: Old neckties…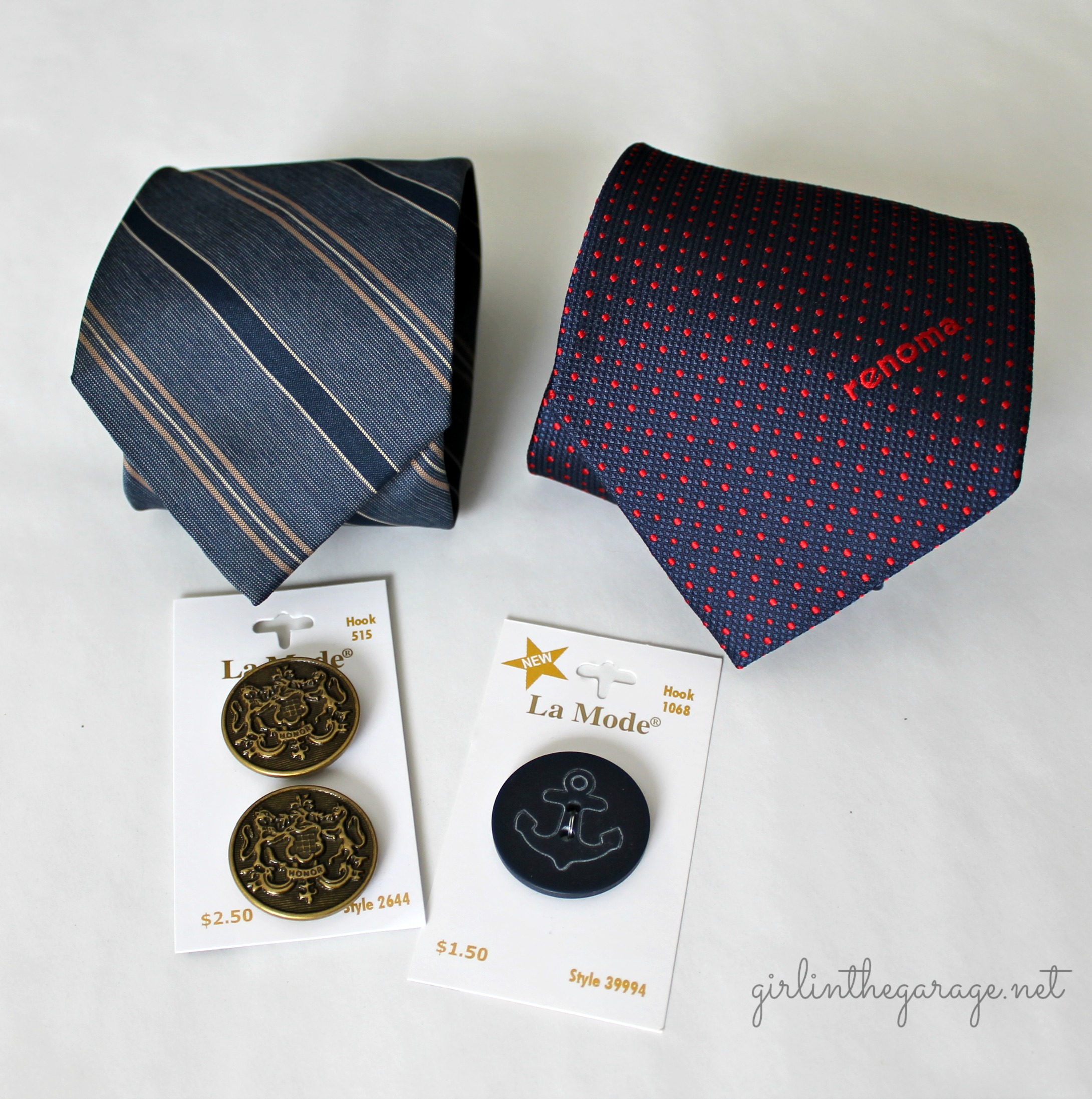 After: Unique necktie cuff bracelets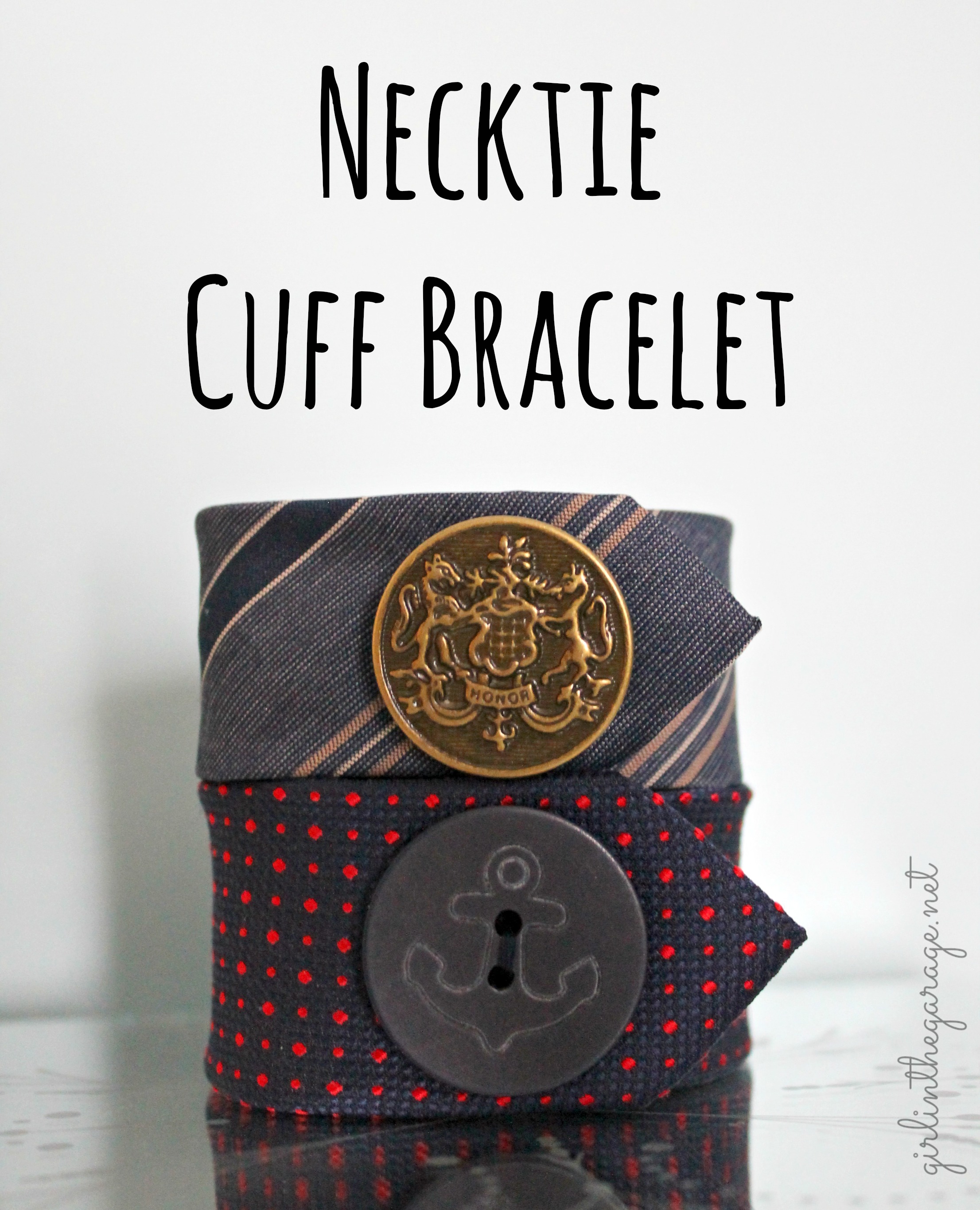 10. Before: Tacky thrifted bench…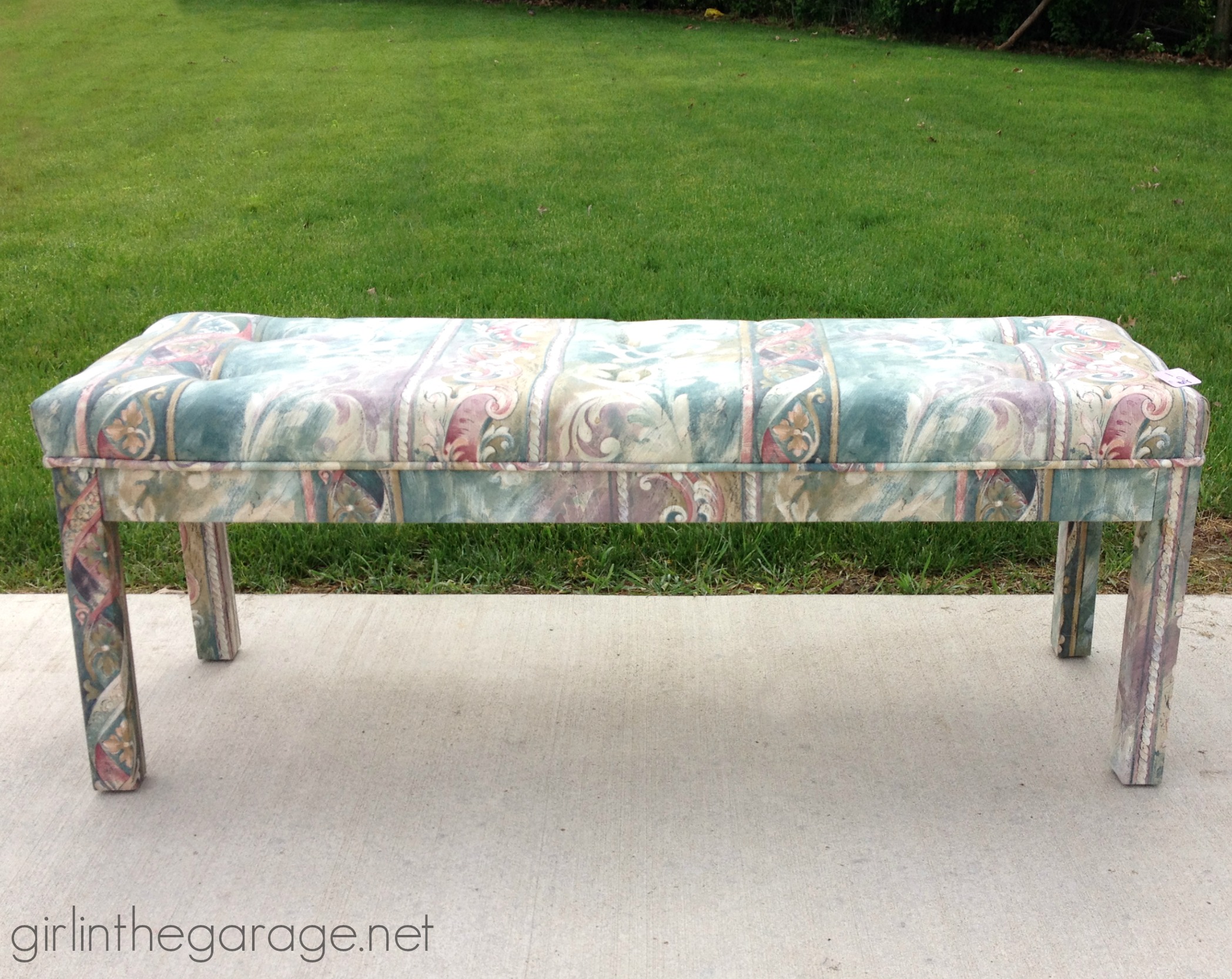 After: Reupholstered bench with new legs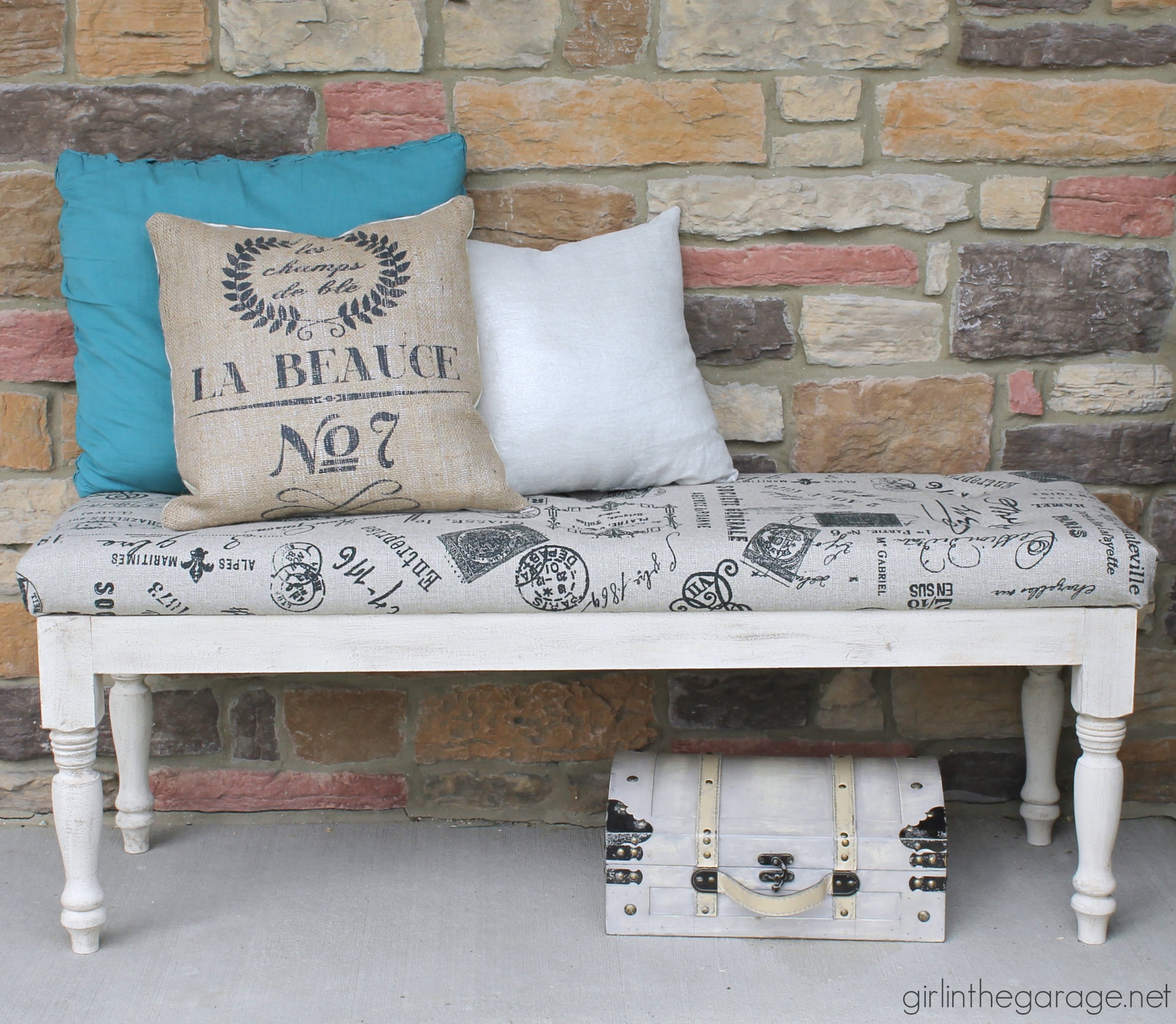 11. Before: Old framed art…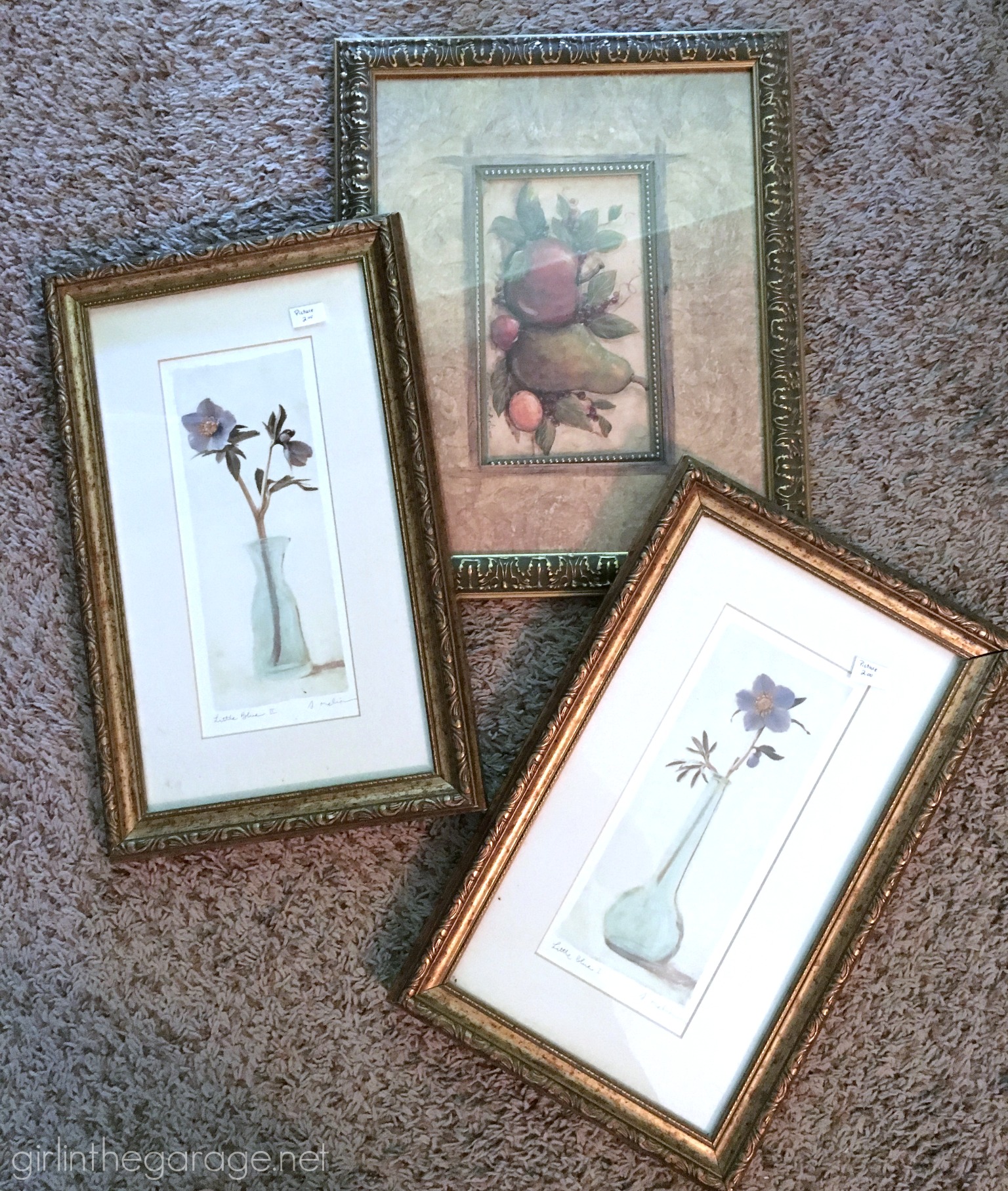 After: Super cute DIY memo boards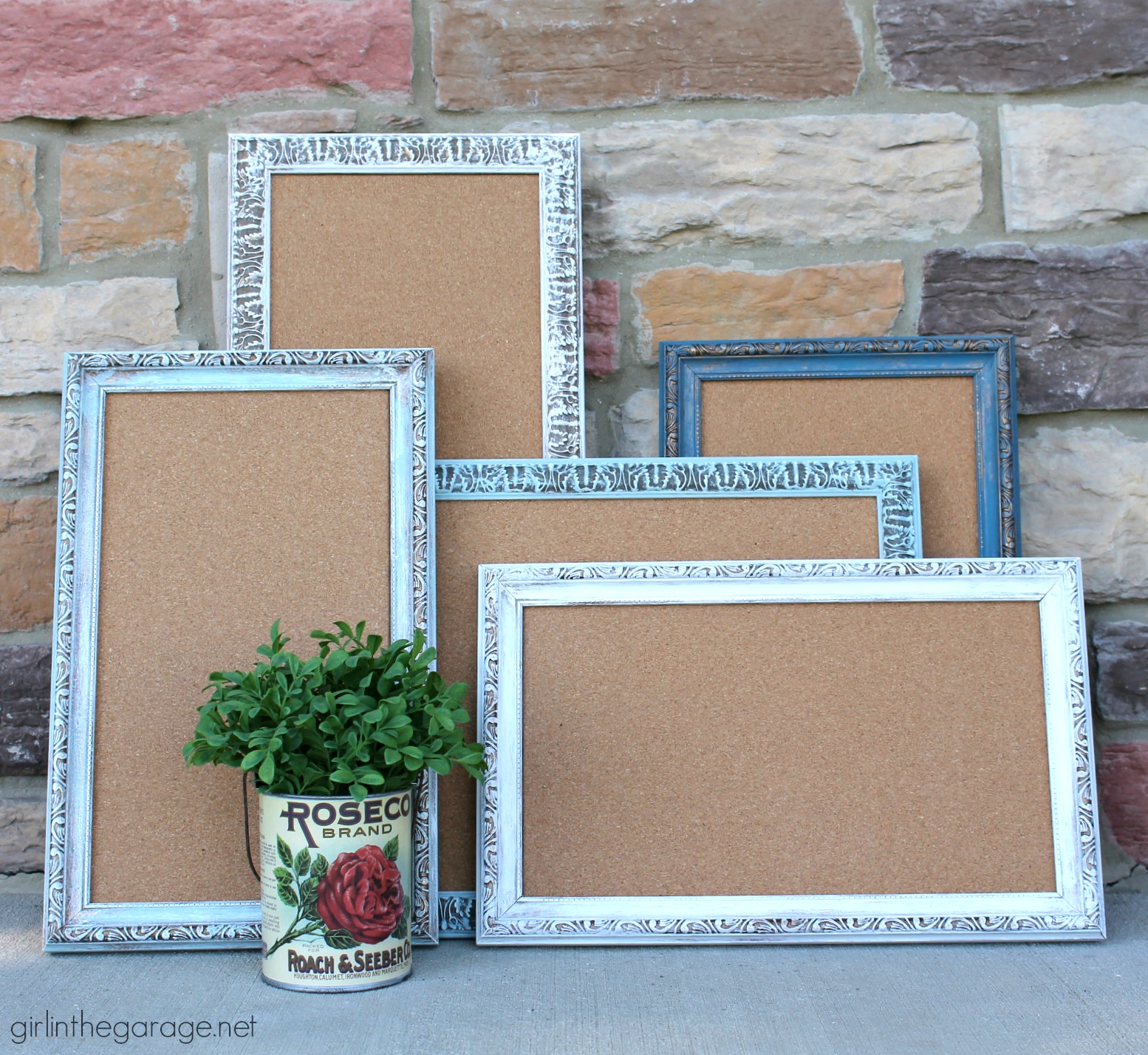 12. Before: Peeling leather Parsons dining chair…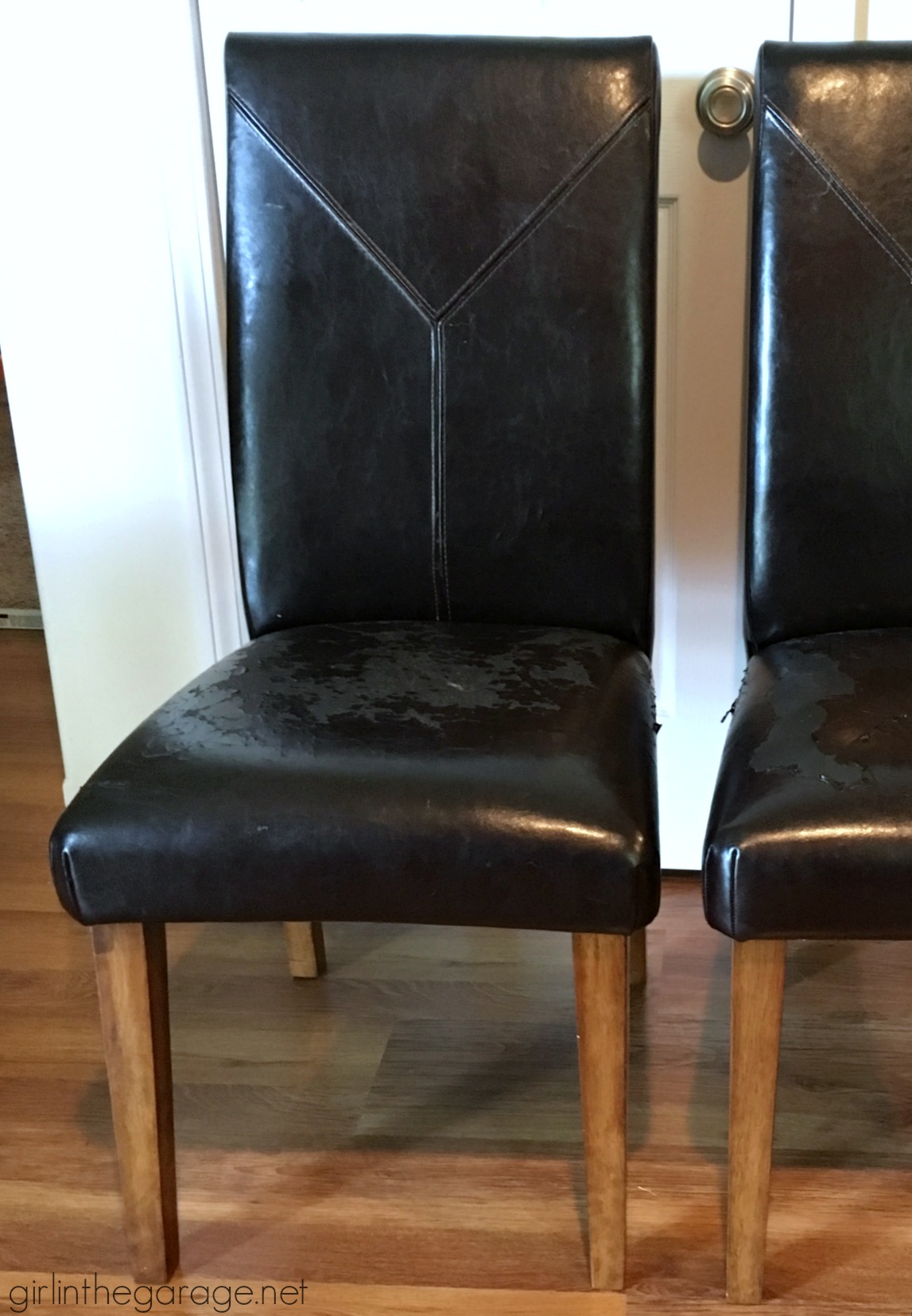 After: Reupholstered chair in chic script fabric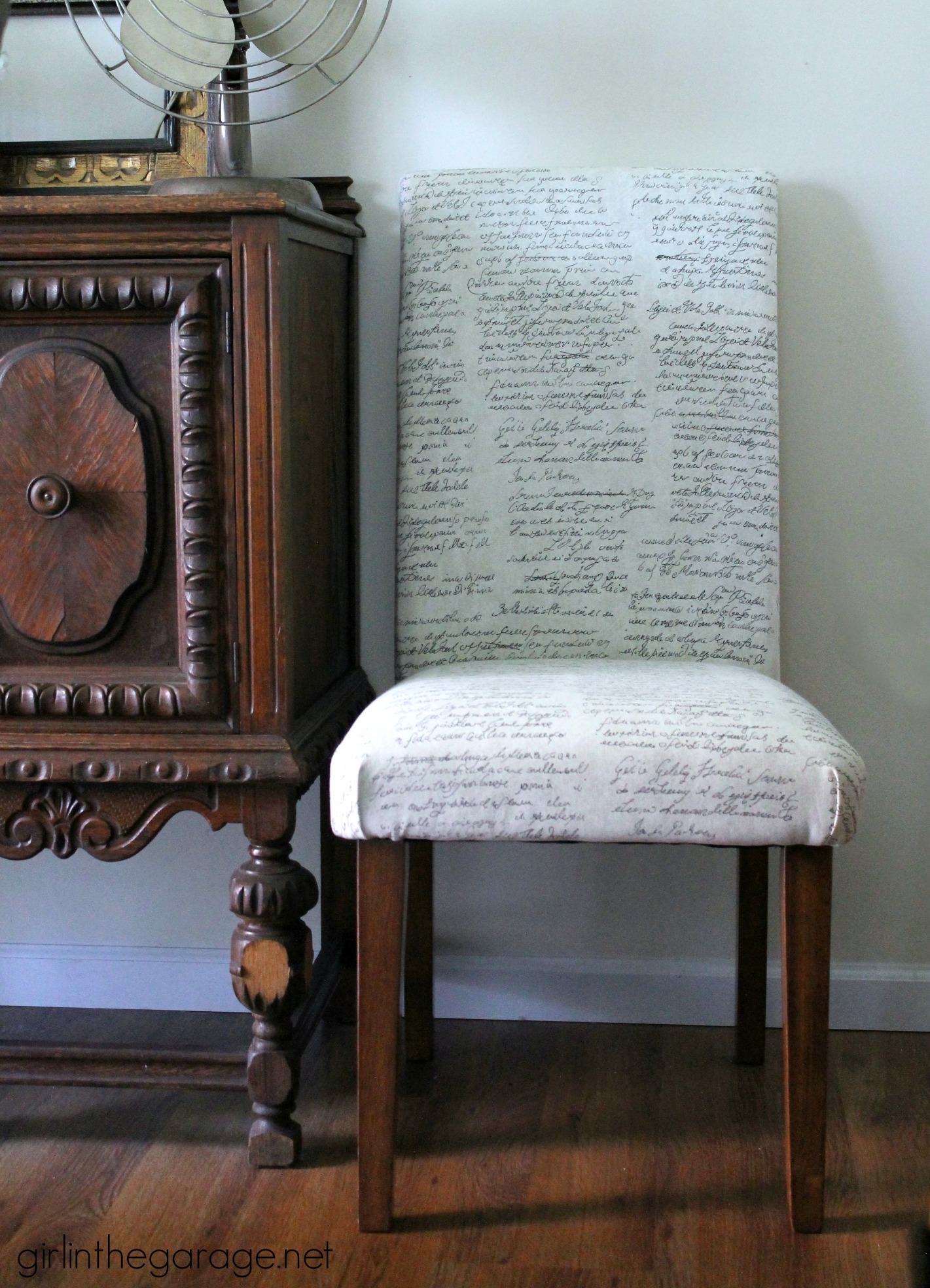 What are your favorite trash to treasure makeovers that you've done? I'd love to know – leave me a comment below 🙂

Click here for my free printable resource list: 11 Items to Always Buy While Thrifting
– Jen –
And if you like this post, you'll also love this one: 12 Yard Sale Furniture Makeovers
Join the GITG Community
When you join this thriving online community of 90,000 creative souls, you'll be inspired to discover hidden artistic talents and learn skills to boldly face DIY projects with confidence.
You'll also receive my free guide "Just Paint It: 7 Tips for Transforming Furniture with Confidence."