Almost fifty blog posts were published this year… including furniture makeovers, repurposed home decor, DIY tips, and advice on running a vintage market and antique booth.  I get so nostalgic browsing through the archives and seeing all the projects that we did this past year.
Guy in the Garage helped me with quite a few pieces and we tried some new tools and both learned some new skills.  My goal has always been to inspire you to try new techniques too!
Plus it's fun to look back and discover which projects you guys liked the most…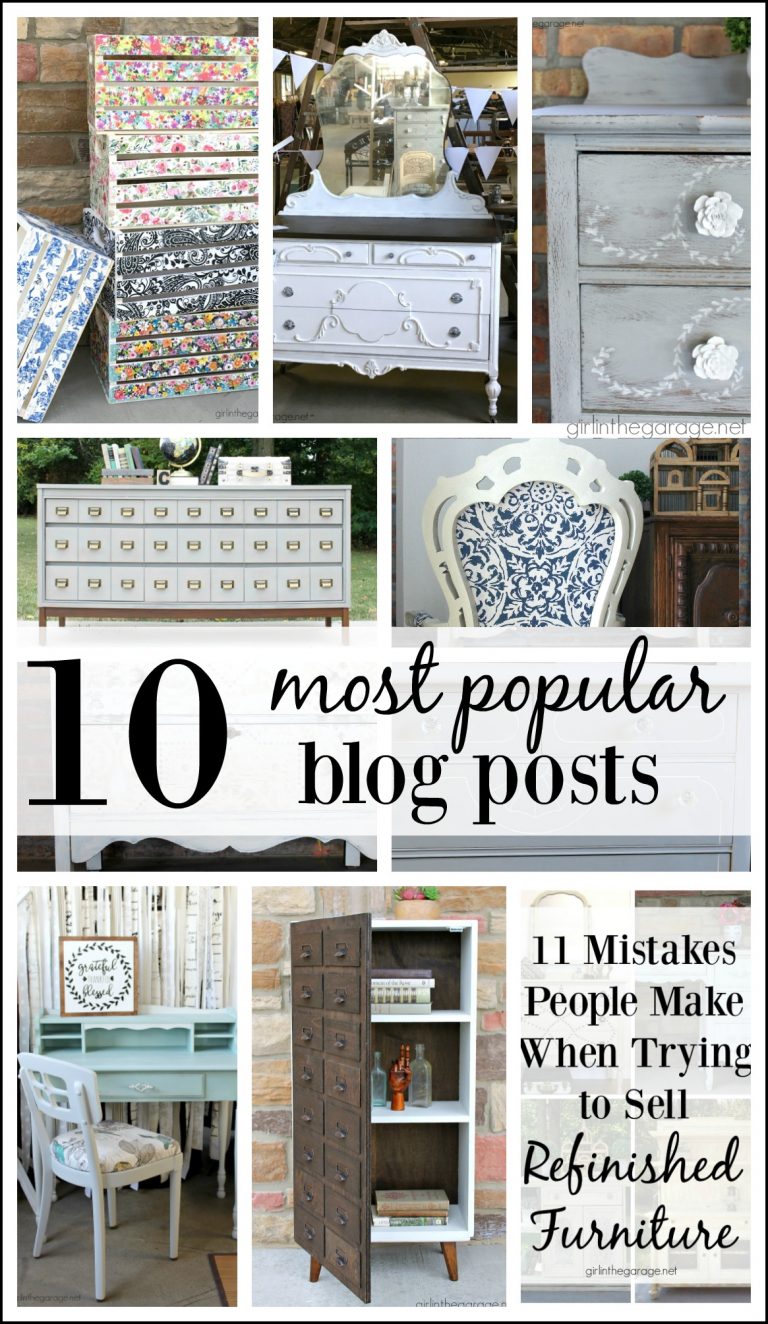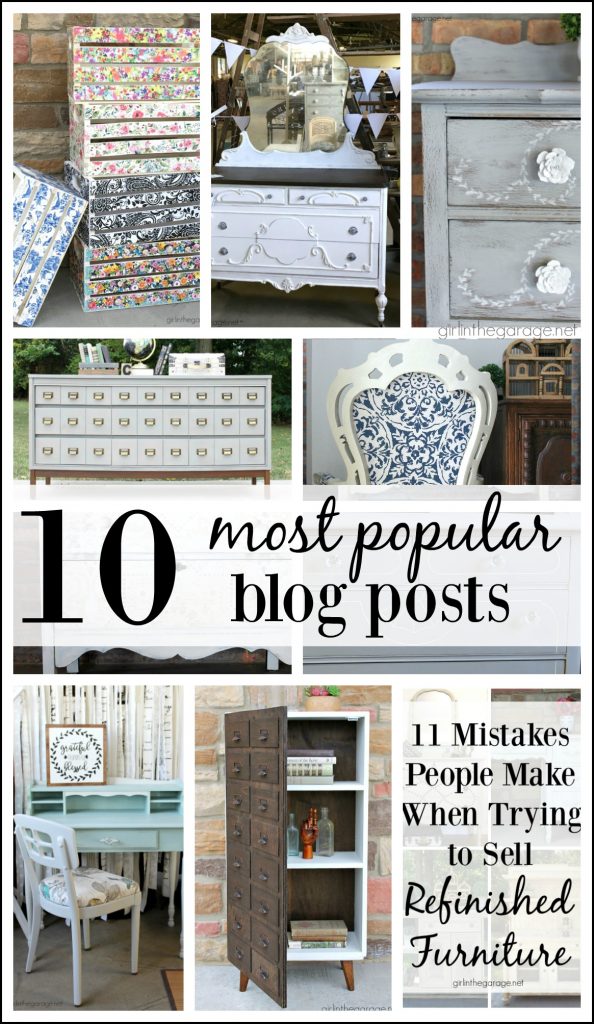 Here are the top ten most popular blog posts of 2017, based on average pageviews, social media shares, and comments.  (Click any link or photo below to visit the full post.)
Let's get this countdown started…
10.  Mismatched Chair and Desk Makeover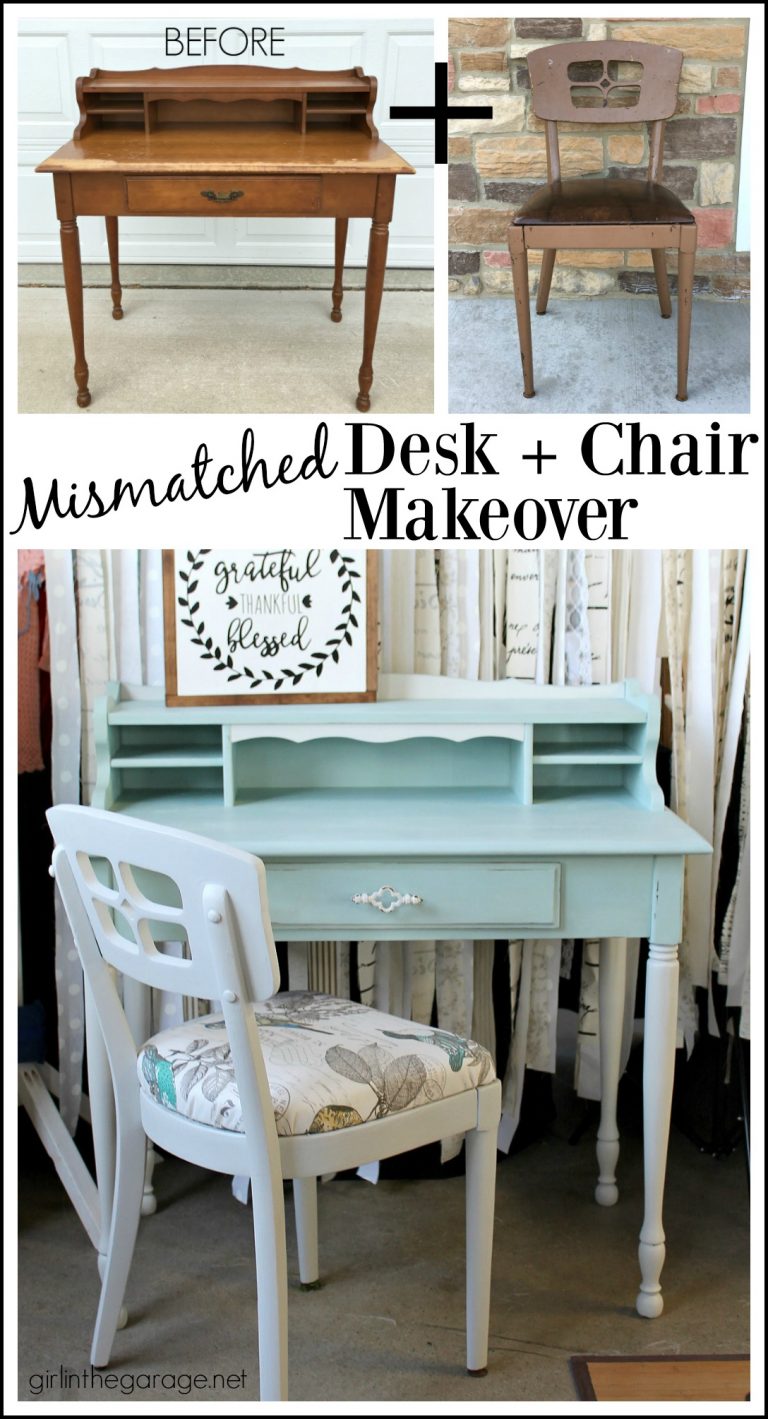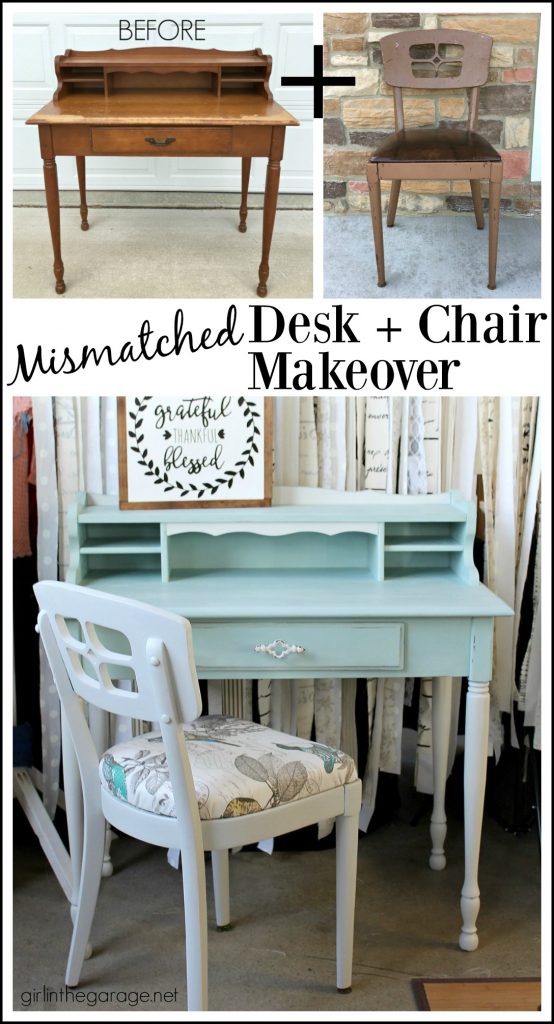 9.  Rustic Stenciled Antique Dresser Makeover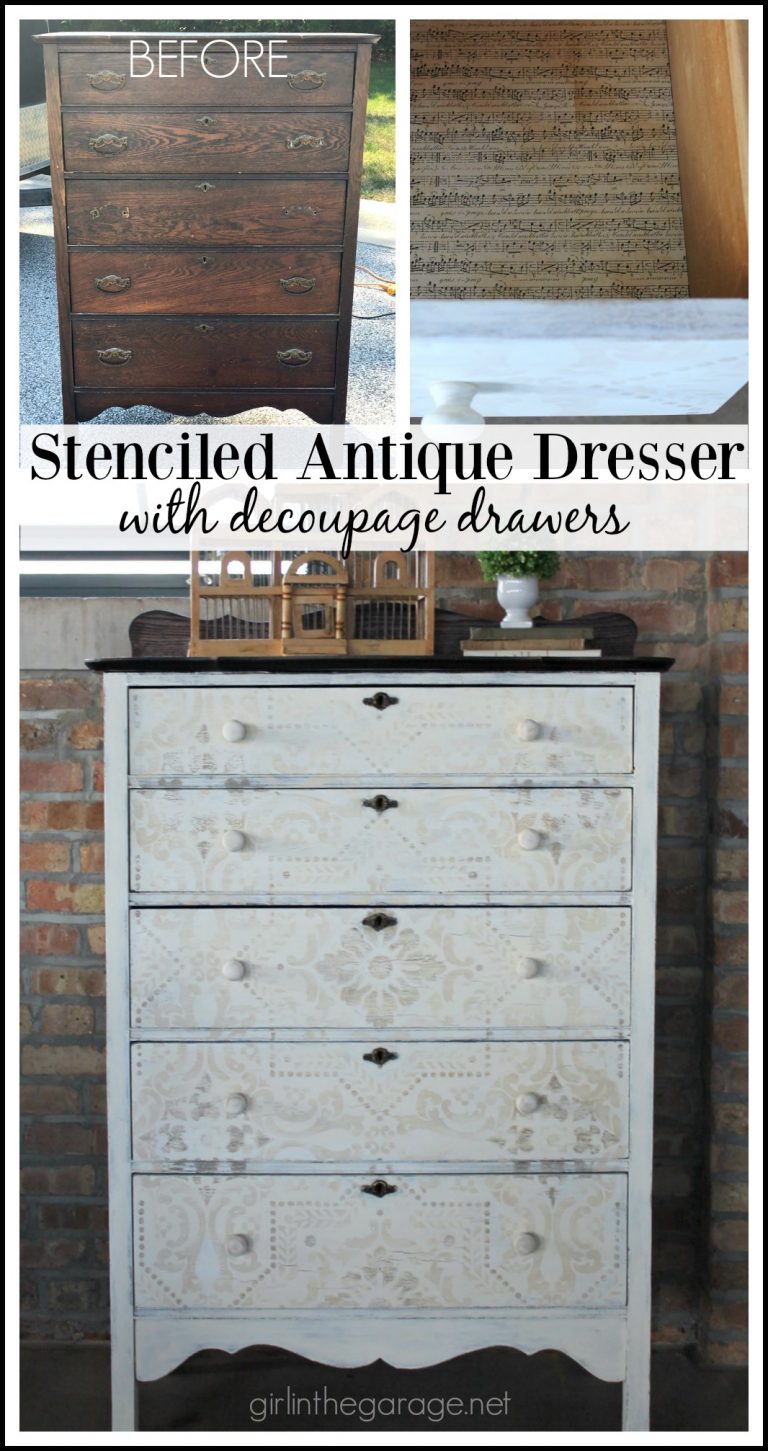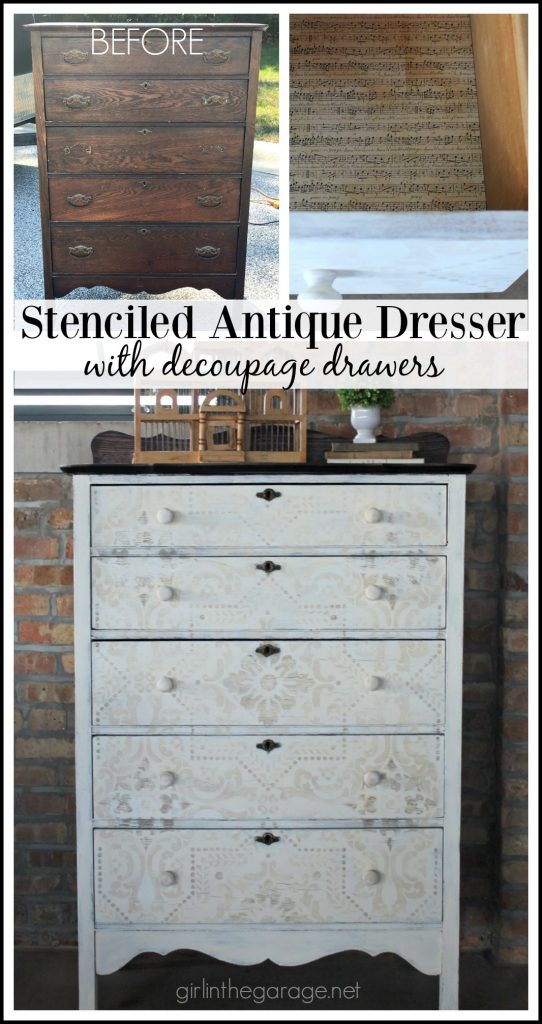 8.  Antique Vanity Makeover – Trashy to Treasure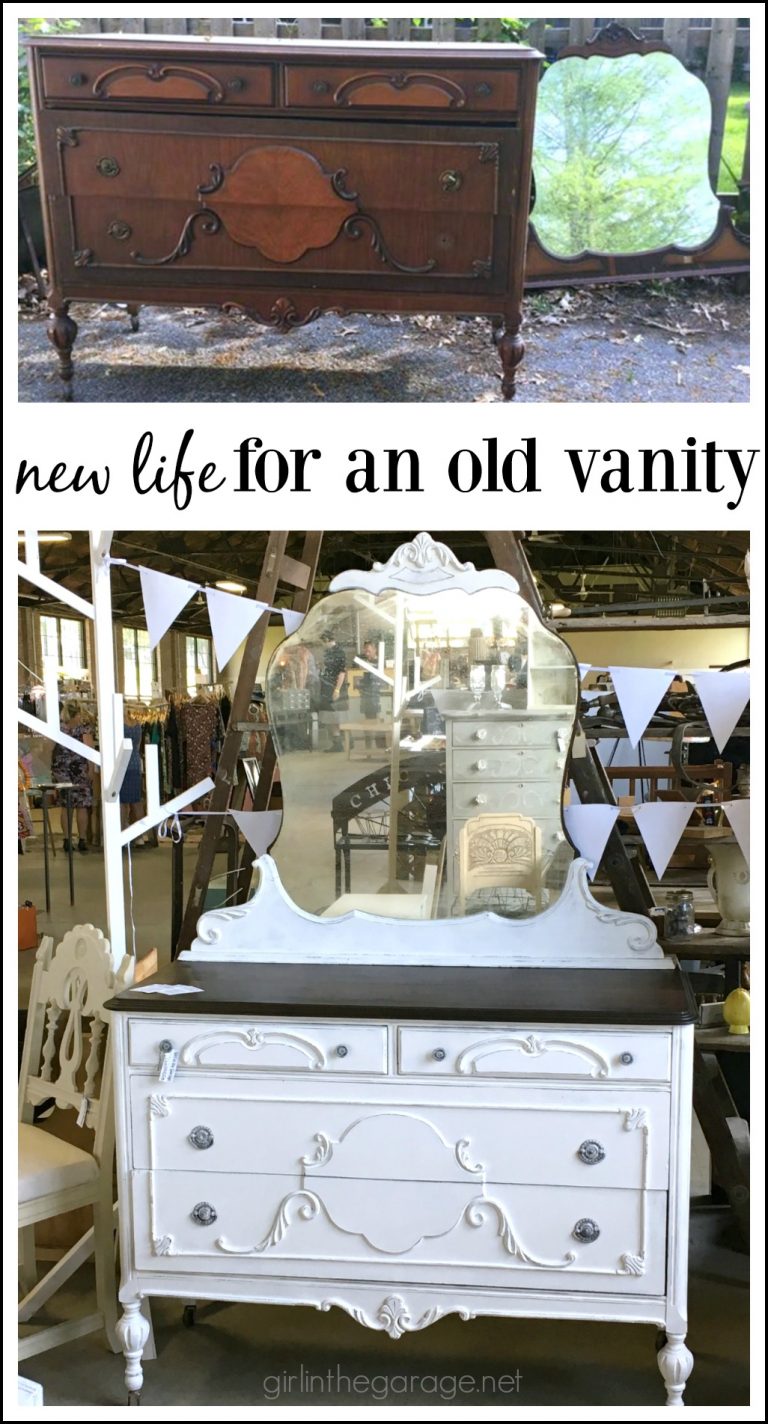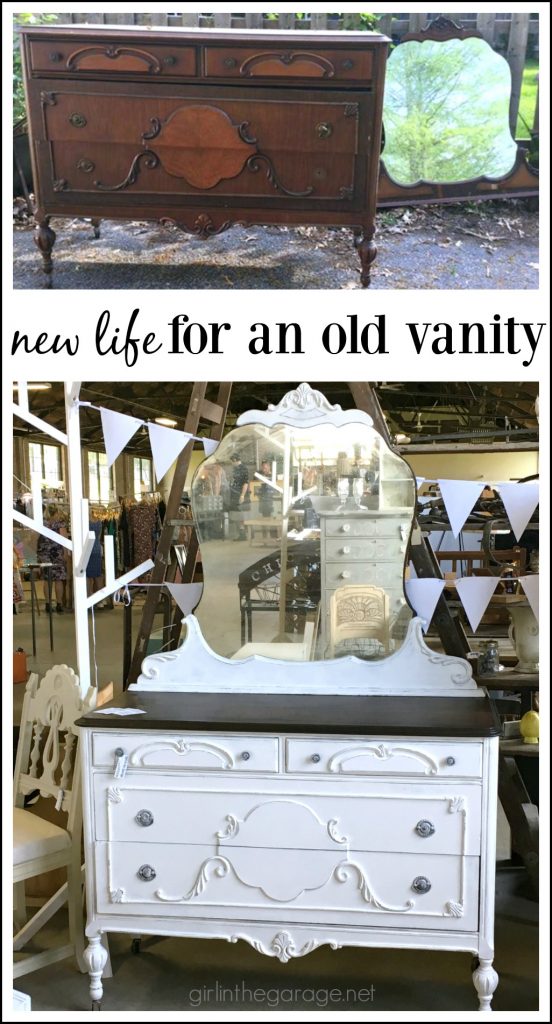 7.  Bookcase Makeover to Faux Card Catalog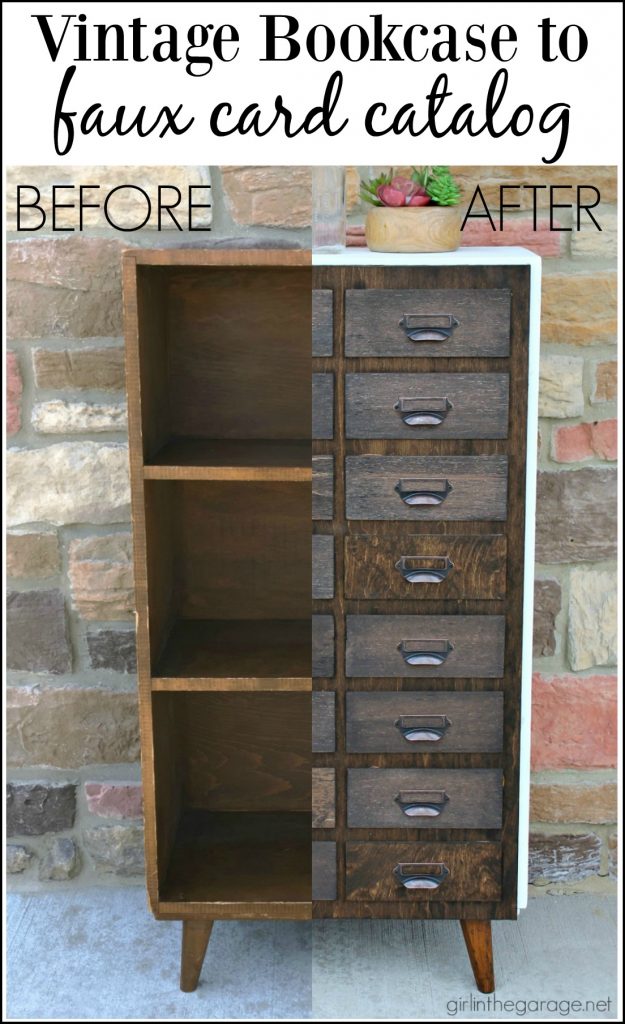 6.  The Already Painted Dresser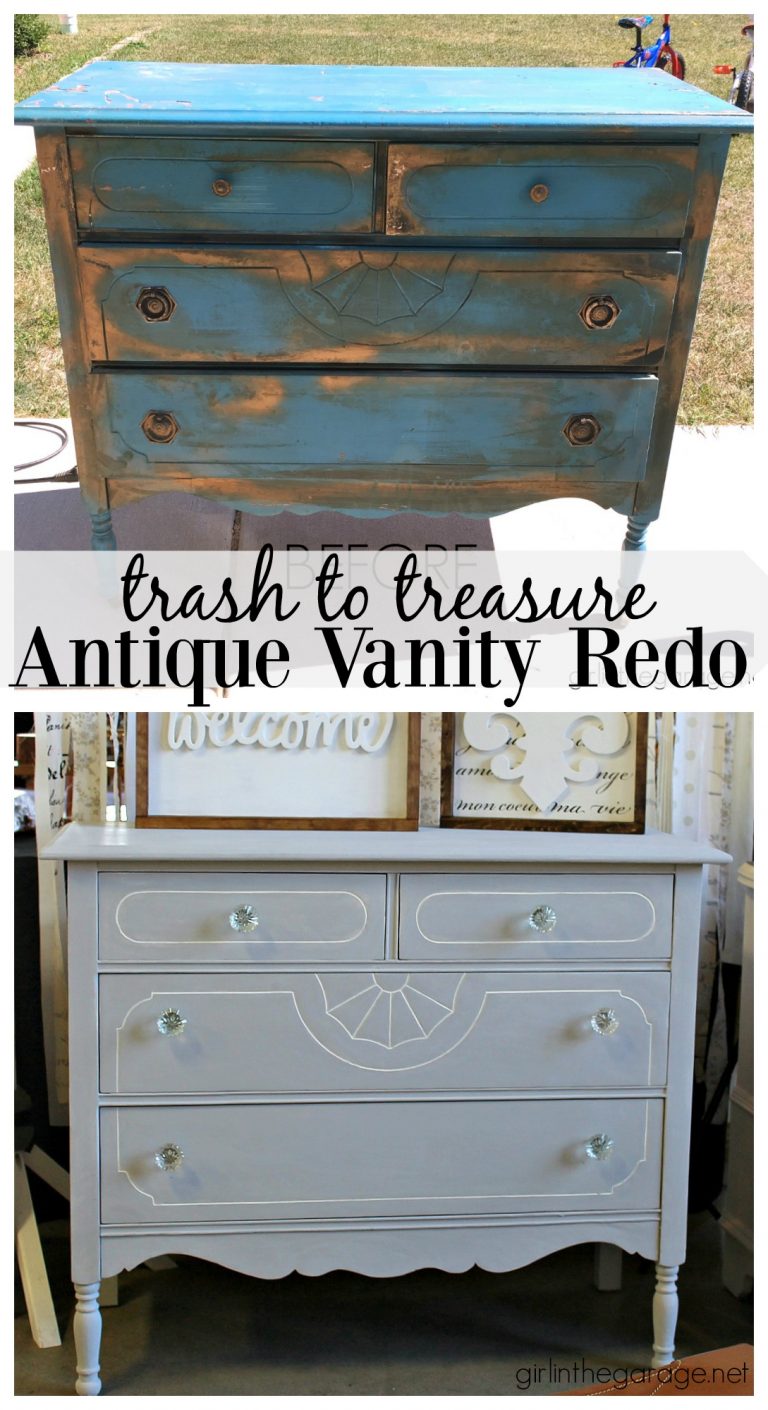 5.  DIY Card Catalog Dresser (one of my personal favorites!)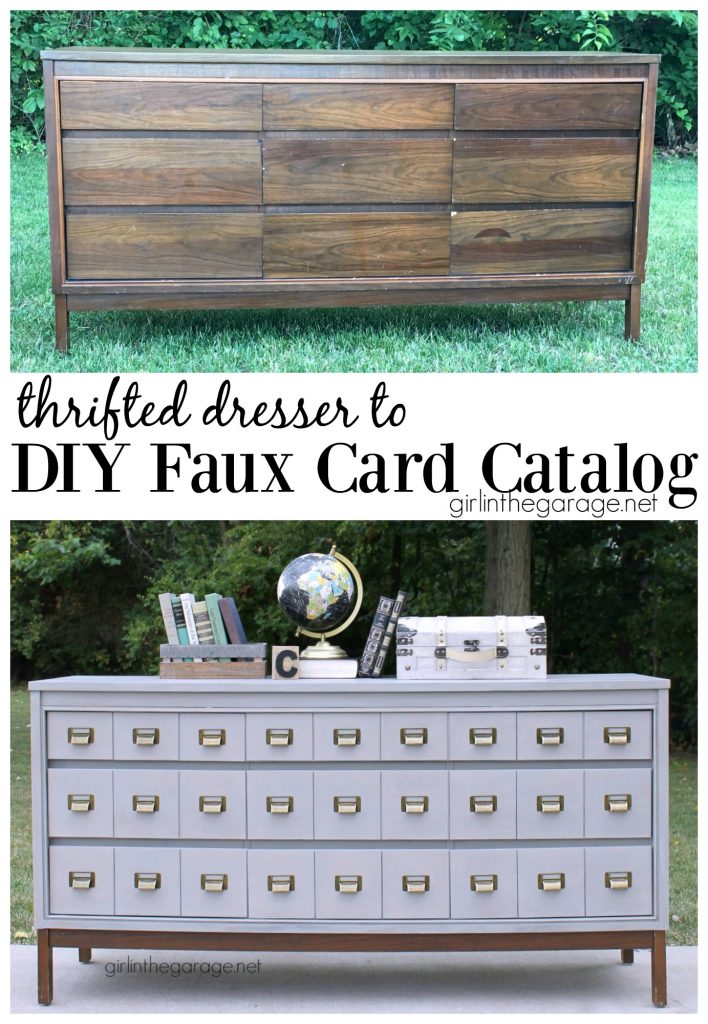 4.  Distressed Stenciled Highboy Makeover (another personal favorite!)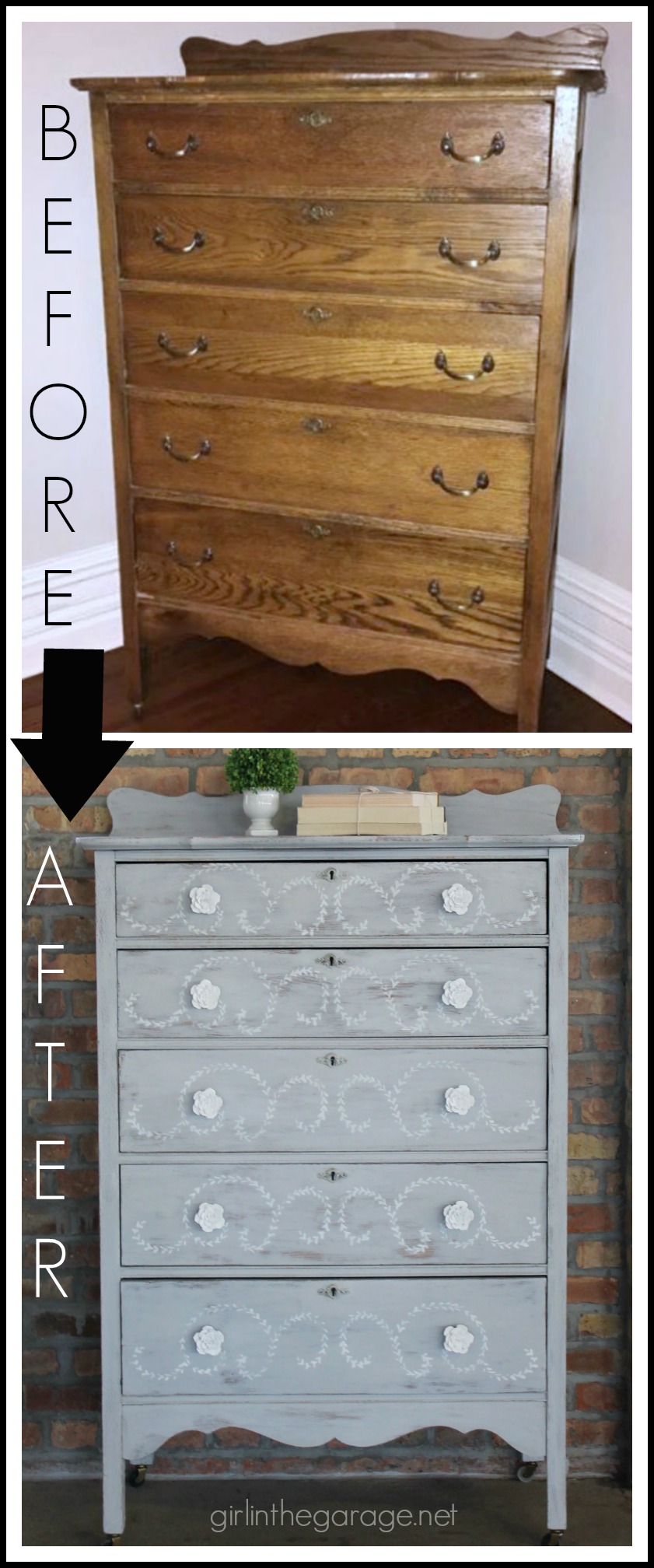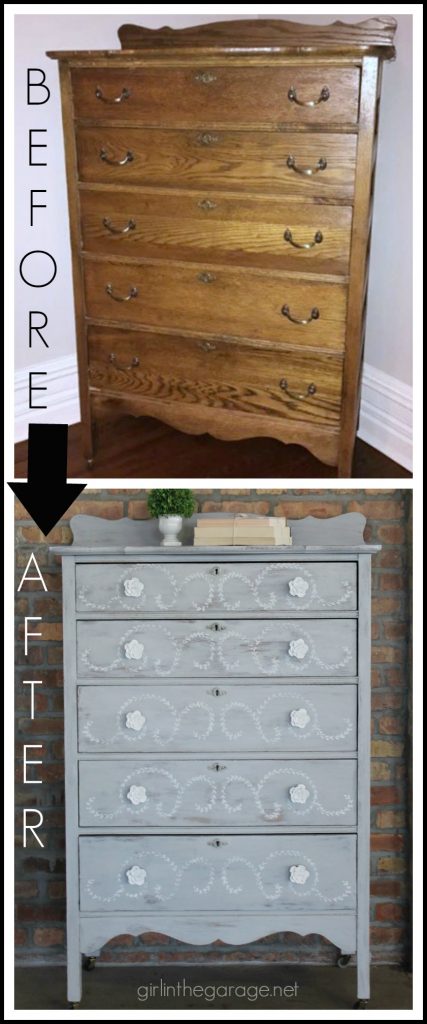 3.  The Throne Chair – DIY Reupholstered Chair Makeover – And Being Brave


2.  Decoupage Crates, Framed Cork Boards, and Repurposed Drawer Shelves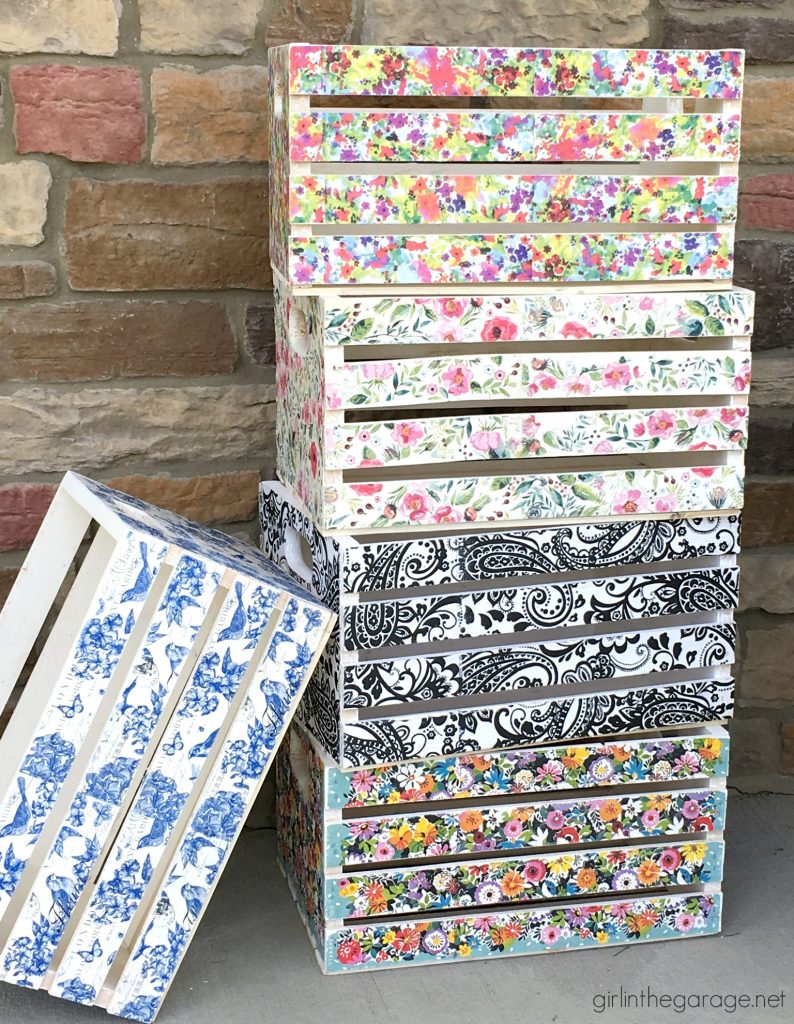 And finally, the most popular post of 2017 isn't a furniture makeover or home decor.  It's full of advice (and what not to do) for anyone struggling to sell their refinished furniture and actually make a profit.  If that's you, I highly suggest visiting this blog post:
1.  11 Mistakes People Make When Trying to Sell Refinished Furniture (and what to do instead)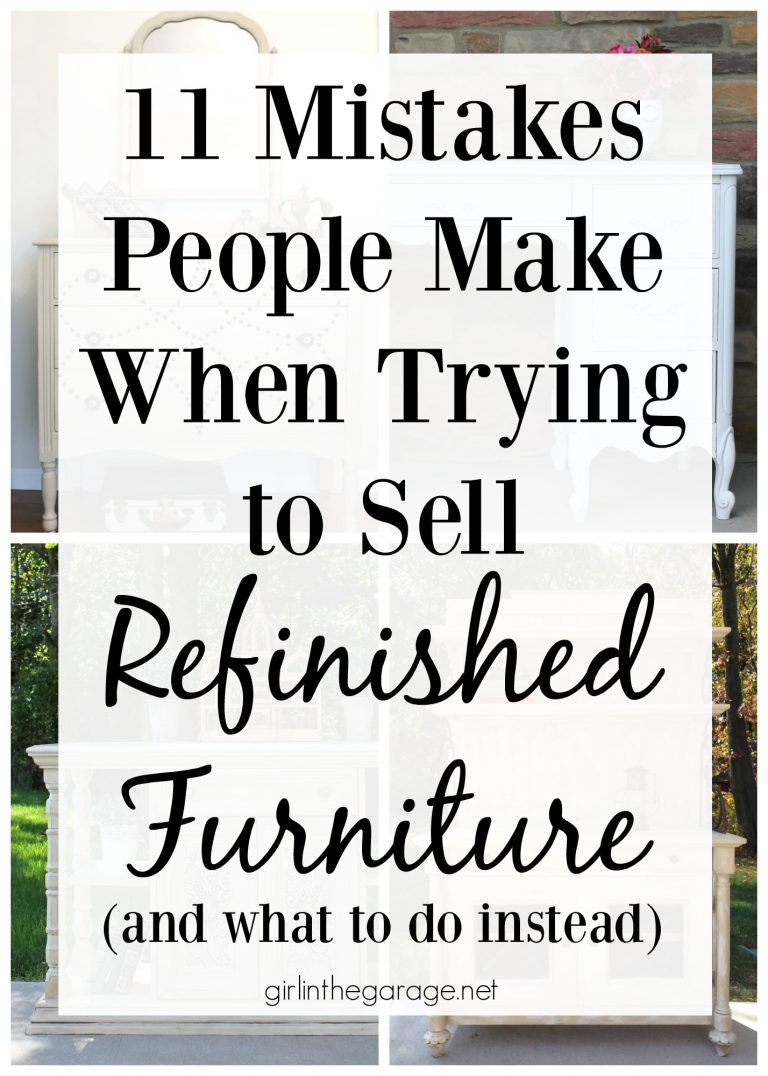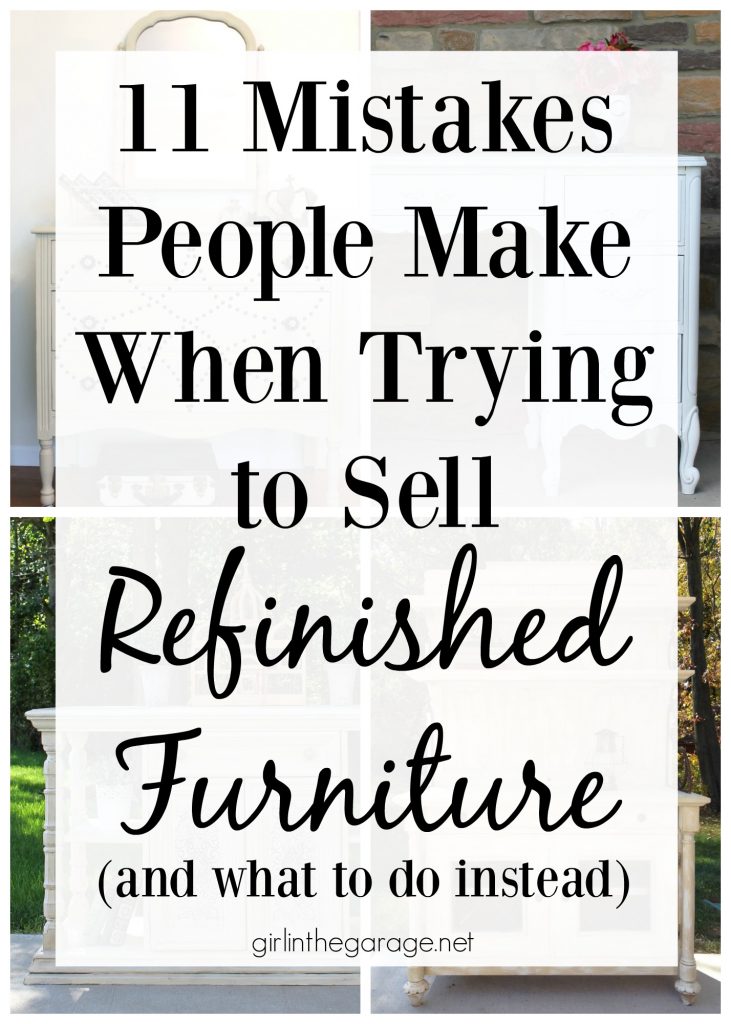 I hope you enjoyed looking back through this year's most popular blog posts.  Did you miss seeing any of these the first time around?  I'd love to know which one(s) is your favorite!
For 2018, I'll continue working on furniture makeovers and repurposed home decor.  But I already have my sights set on more fabric and sewing projects, and I really want to try embroidery art!  Also, there will be more informative posts about refinishing furniture as a business, selling at vintage markets, and running a booth in an antique store.  I plan on doing several markets again, and keeping my antique booth full too.
Leave me a comment and tell me what you'd like to learn more about in 2018 here at Girl in the Garage.  🙂 
Wishing you a fabulous Christmas – I appreciate you, friend!
Jen