Make new friends, but keep the old. One is silver, and the other is gold.
I love new makeovers, but I also love revisiting some favorite makeovers from the past. After all the work and memories that went into them, they always hold a special place in my heart even when they've found a new home. Today I'm reposting an oldie but a goodie from last spring, and my Furniture Fixer Upper friends are sharing some new/old makeovers too.
One day I was driving along and saw one of those yard sales that practically makes you slam on your brakes and make a beeline over to see all the goodies. It was all antique furniture and junkin' treasures, and it all needed TLC. Some of it was even a little too dirty and rustic for me, but this antique radio cabinet definitely caught my eye.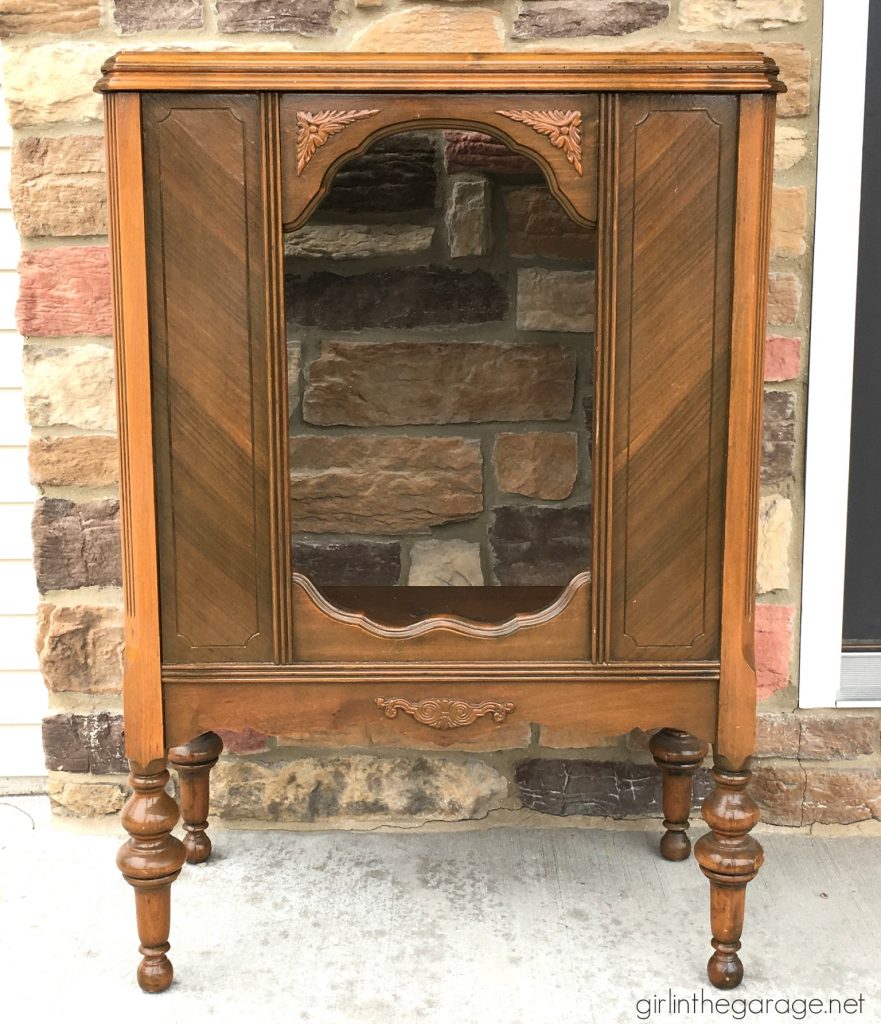 **Hey guys! It's Furniture Fixer Upper day, so don't forget to visit my blogging friends' creative makeovers at the end of this post. Some are brand new projects and some are older favorites.
Someone had already removed the back panel and everything inside.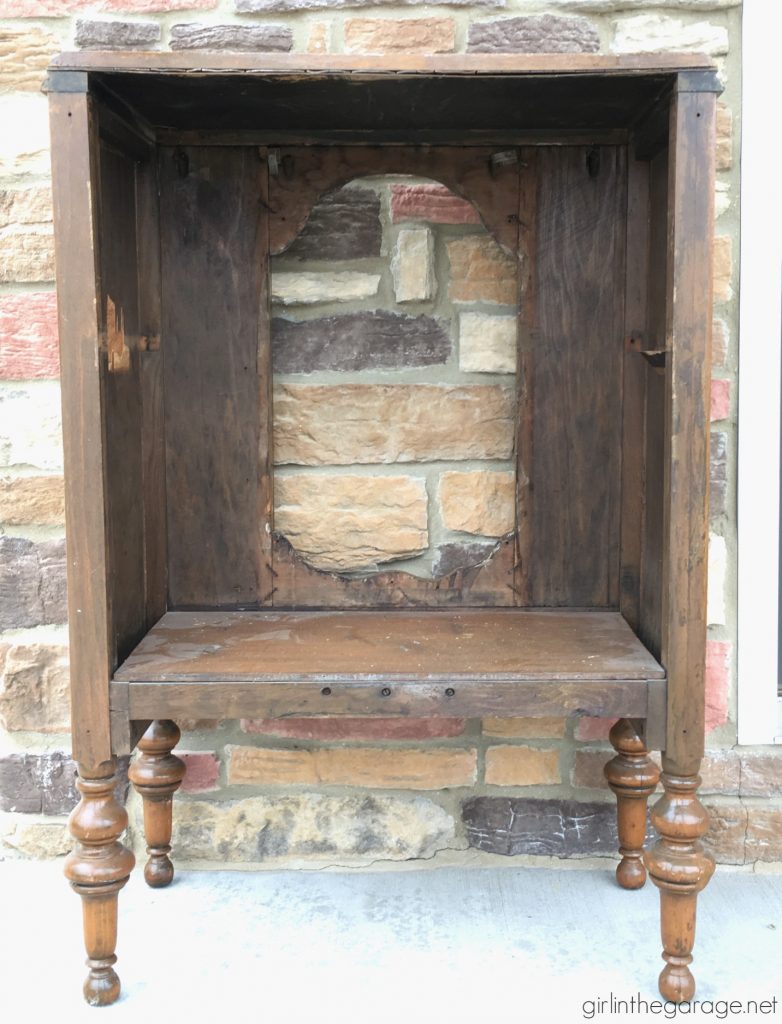 There was a crack running down the middle of the top.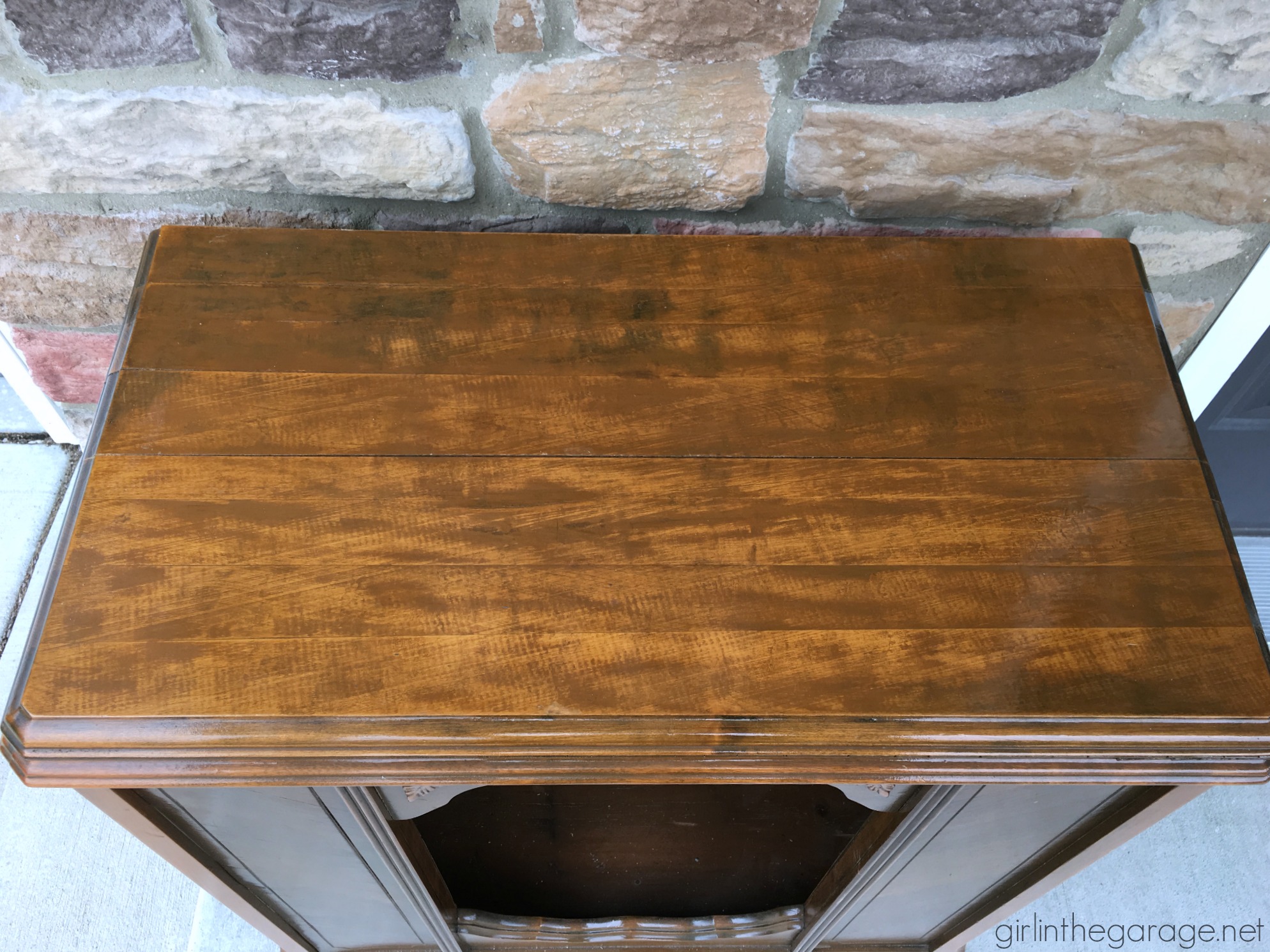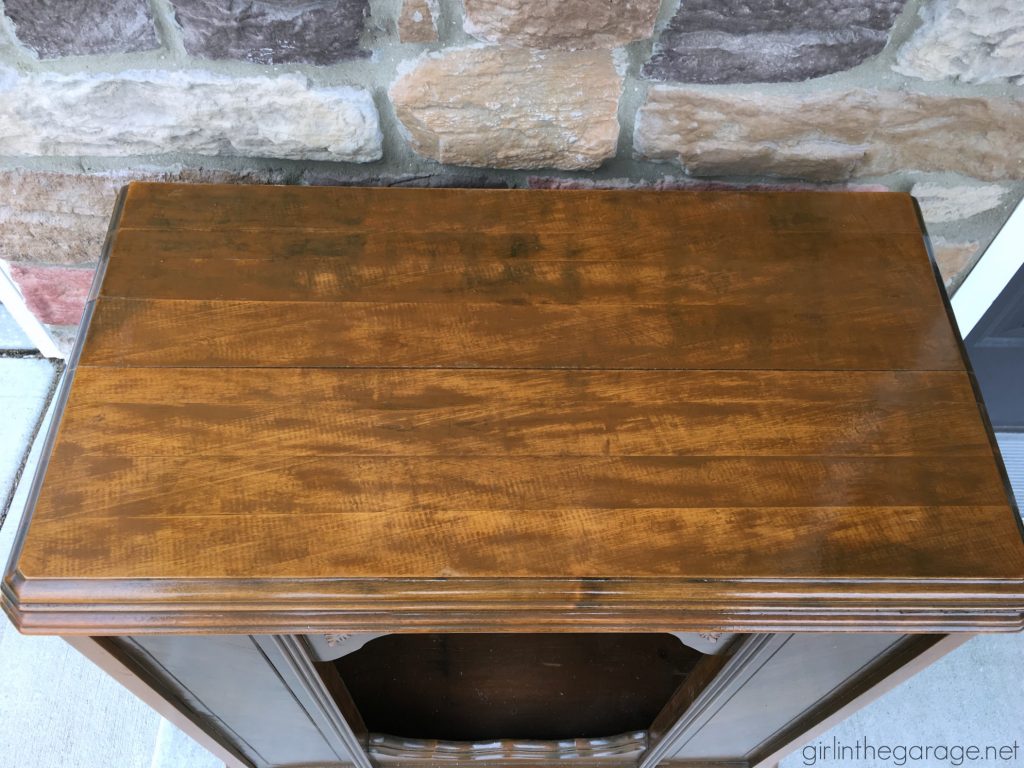 There was a high gloss coating all over it and the veneer was buckling on the sides. It was going to be a lot of work!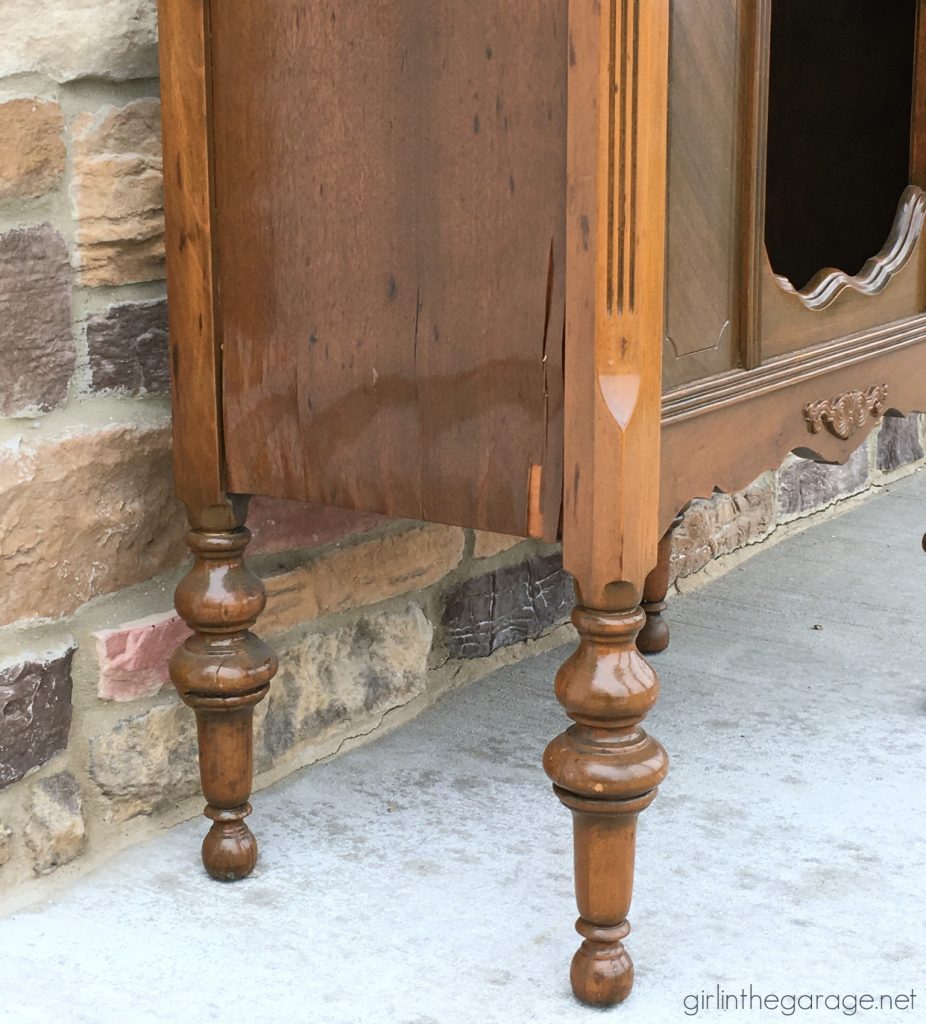 *This post contains some affiliate links for your convenience so you can easily find the products I used. Discover all my favorite brands and tools for doing DIY makeovers here.
First, I smoothed down the top of the radio cabinet with my orbital sander and filled the crack with wood filler.
Guy in the Garage cut a brand new shelf for the middle and two thin pieces to fill the gaps next to the bottom shelf. The pieces were glued with wood glue and also nailed directly in from the outside (the nail heads would be hidden anyway).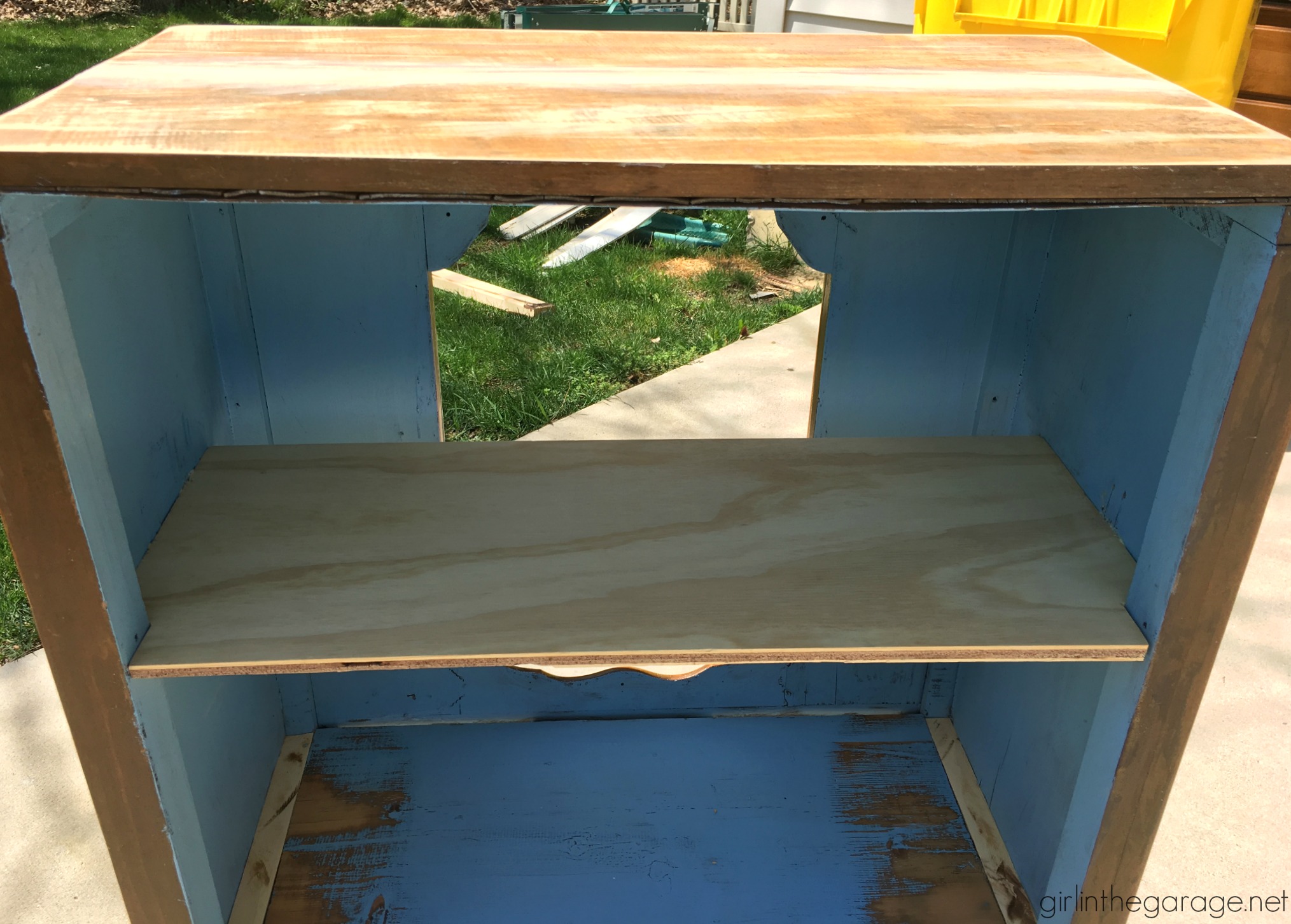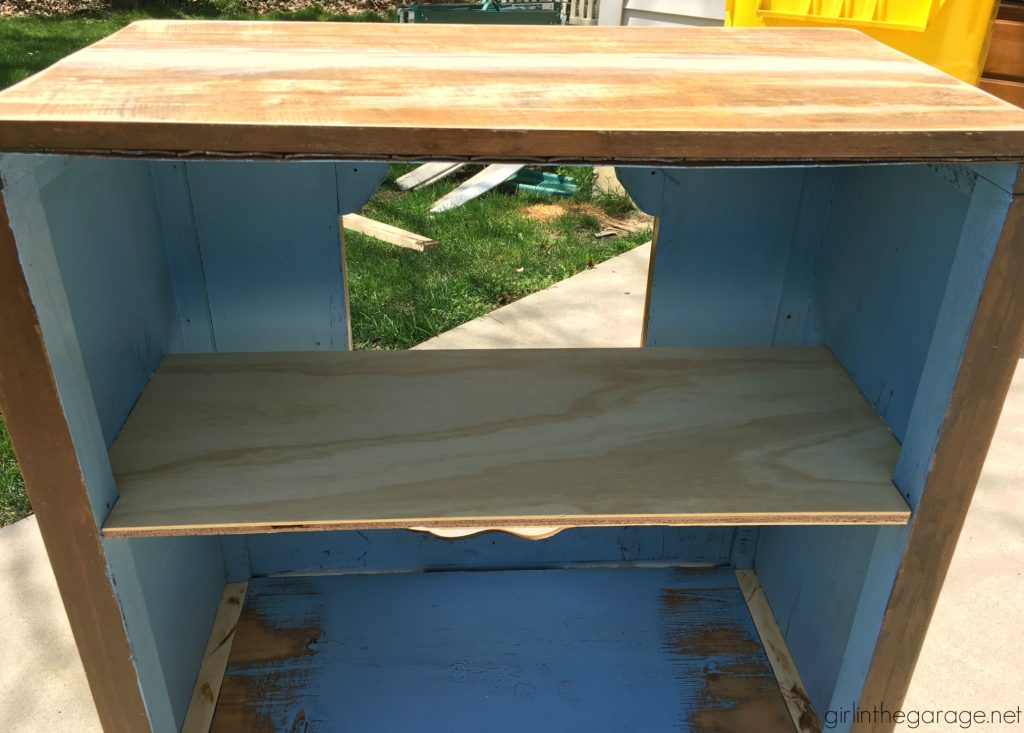 The outside of the cabinet was painted in Raw Silk by Fusion Mineral Paint and the inside was a leftover blue paint sample. Fusion Mineral Paint is self-leveling and self-curing, so I didn't need a topcoat over it. (Love that!)
I nailed a beadboard panel on the back, just like you'd attach a back panel when assembling one of those inexpensive bookshelves from Target or Walmart – just make sure to measure carefully.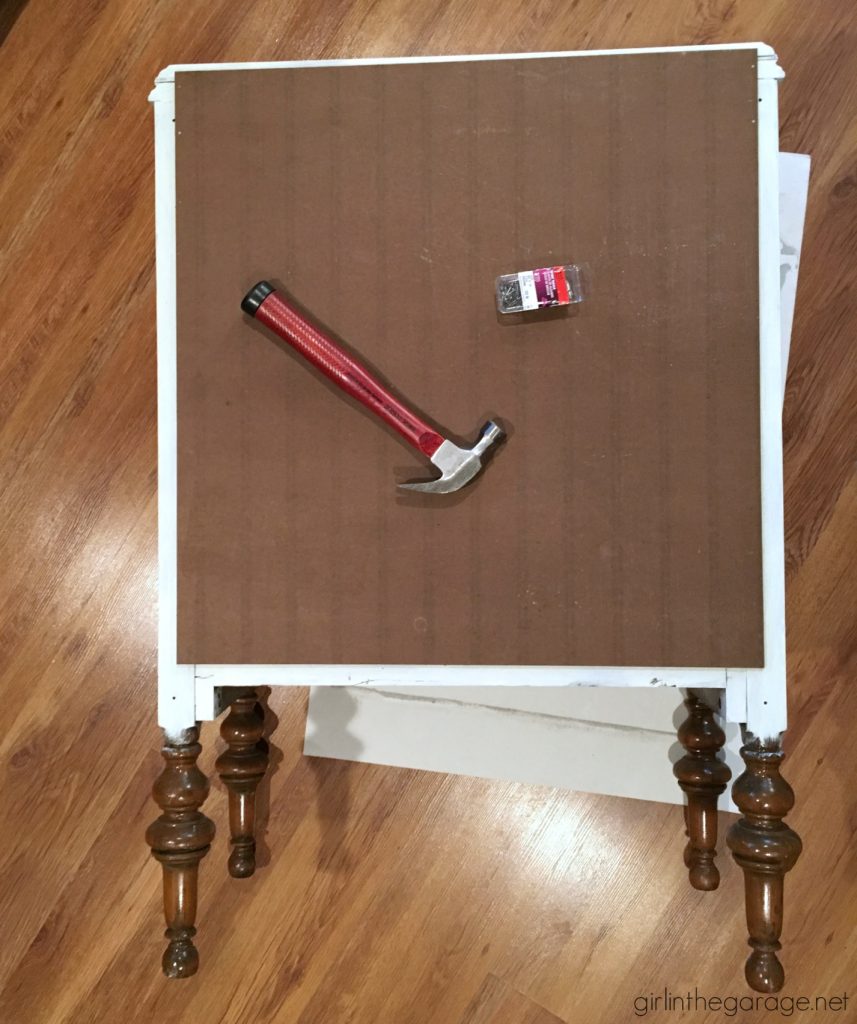 I ripped off the buckling veneer and also put beadboard on each side of the cabinet, gluing with my favorite industrial strength adhesive E6000 and then weighing it down and waiting about 24 hours before removing.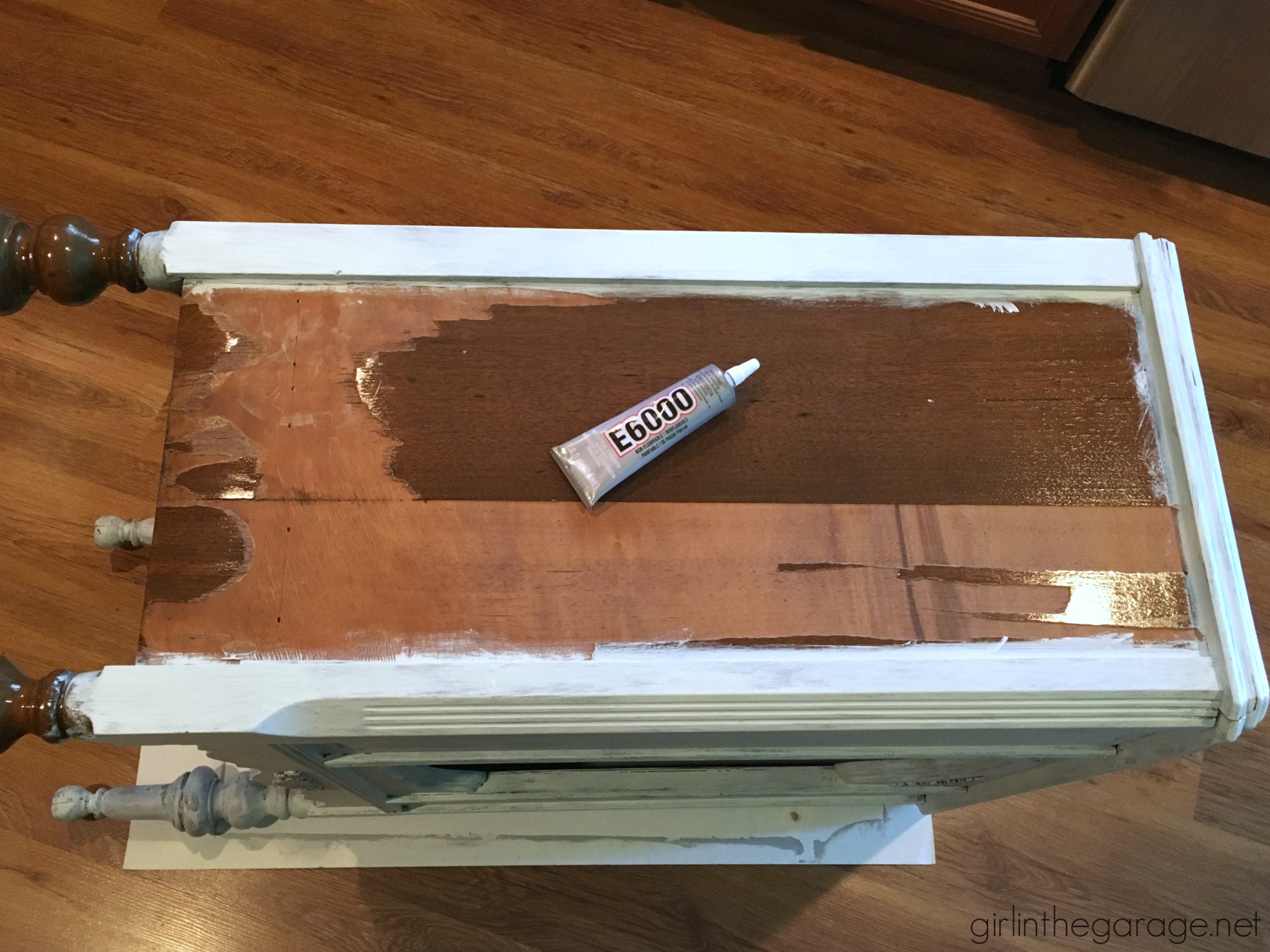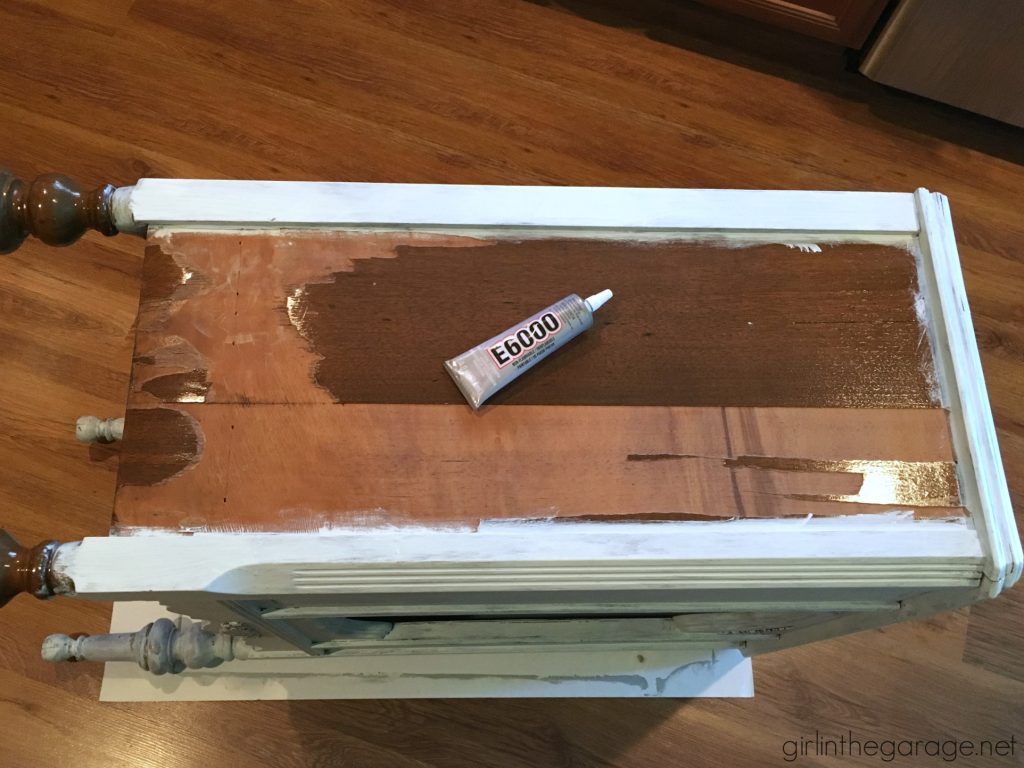 For a few more photos and details, you can visit the original post of this makeover Here.
And here's the yard sale rescue all finished and beautiful now: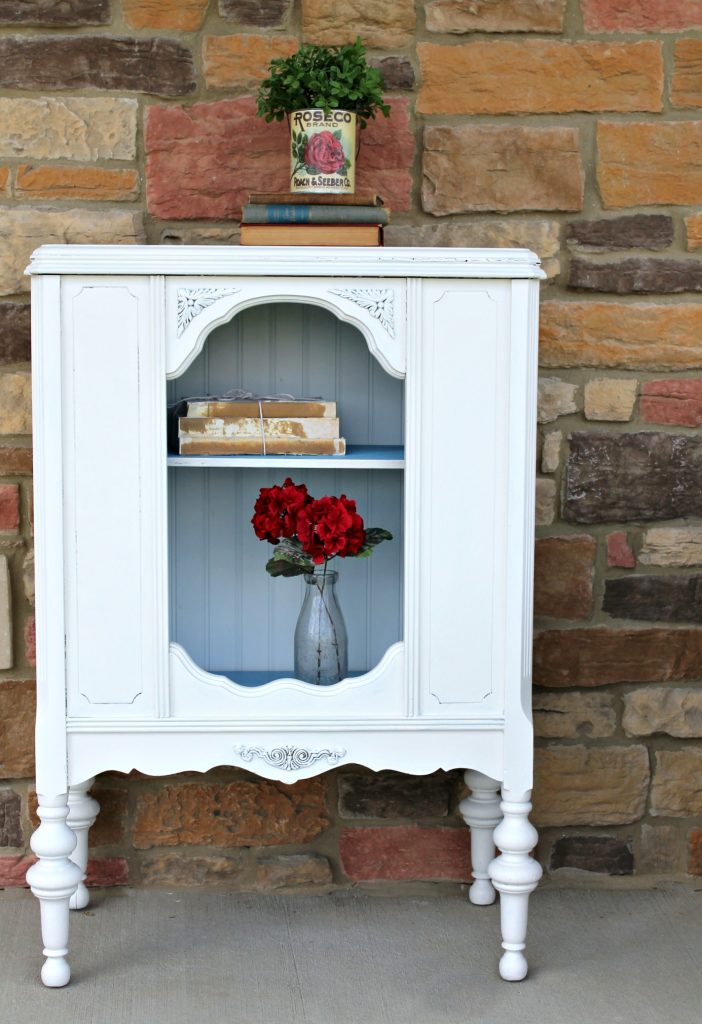 Repurposed radio cabinet makeover to bookcase…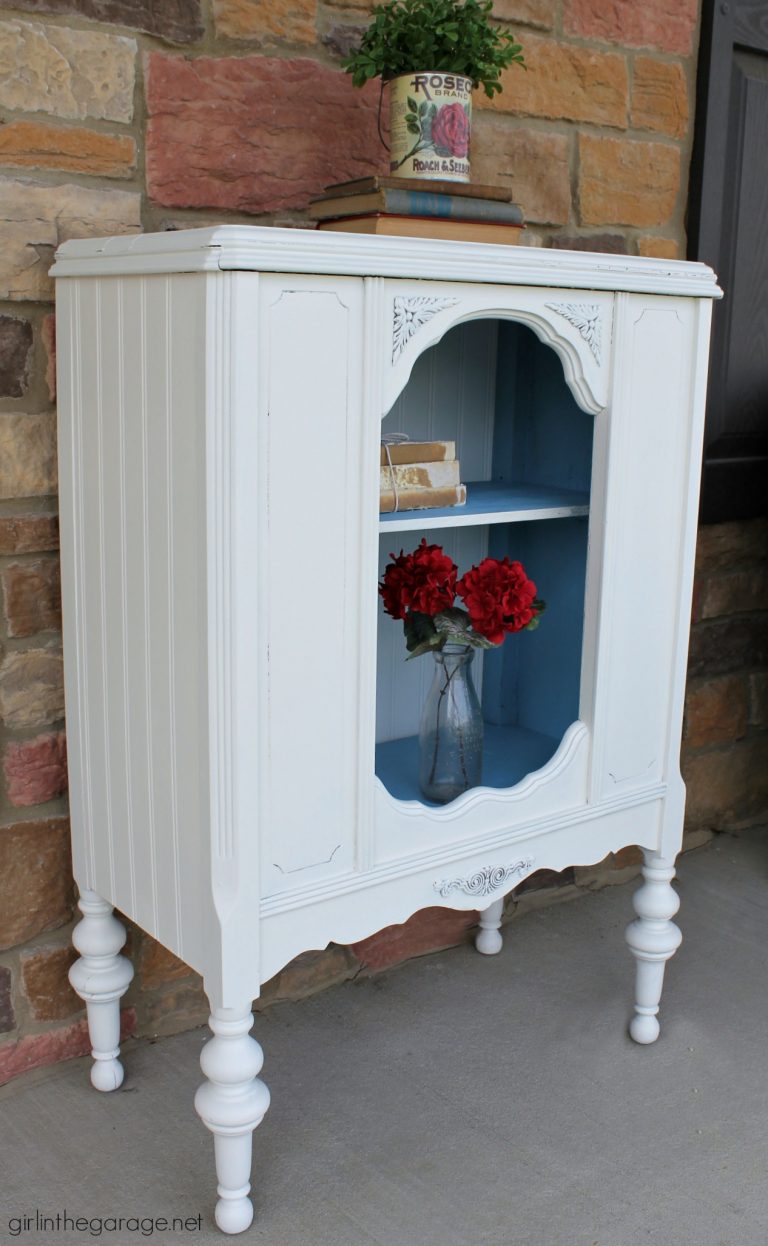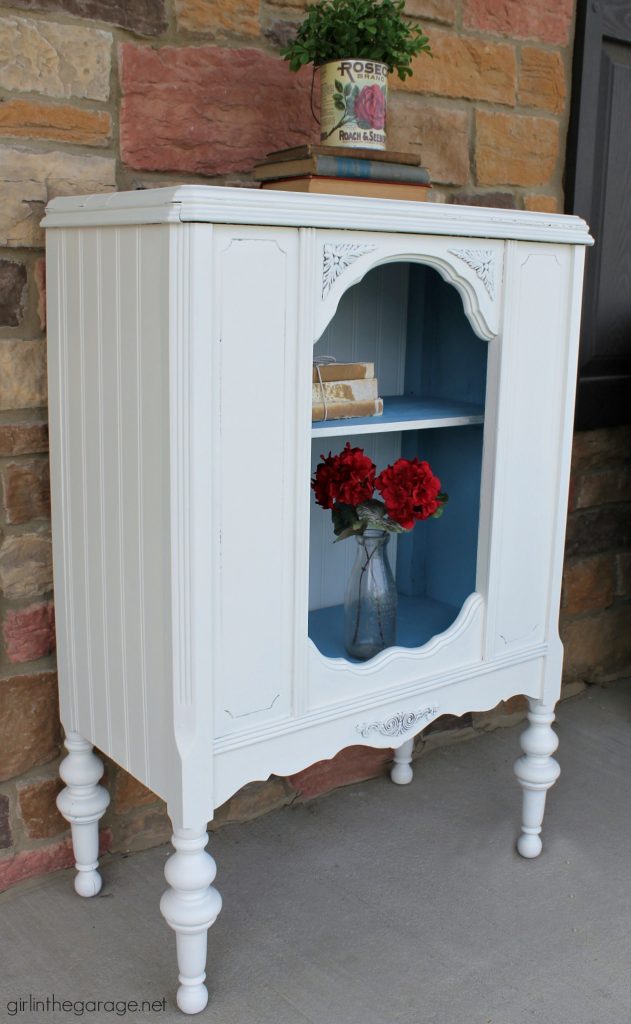 I love that it's neutral and can work in so many different rooms, yet it has that unexpected pop of blue inside.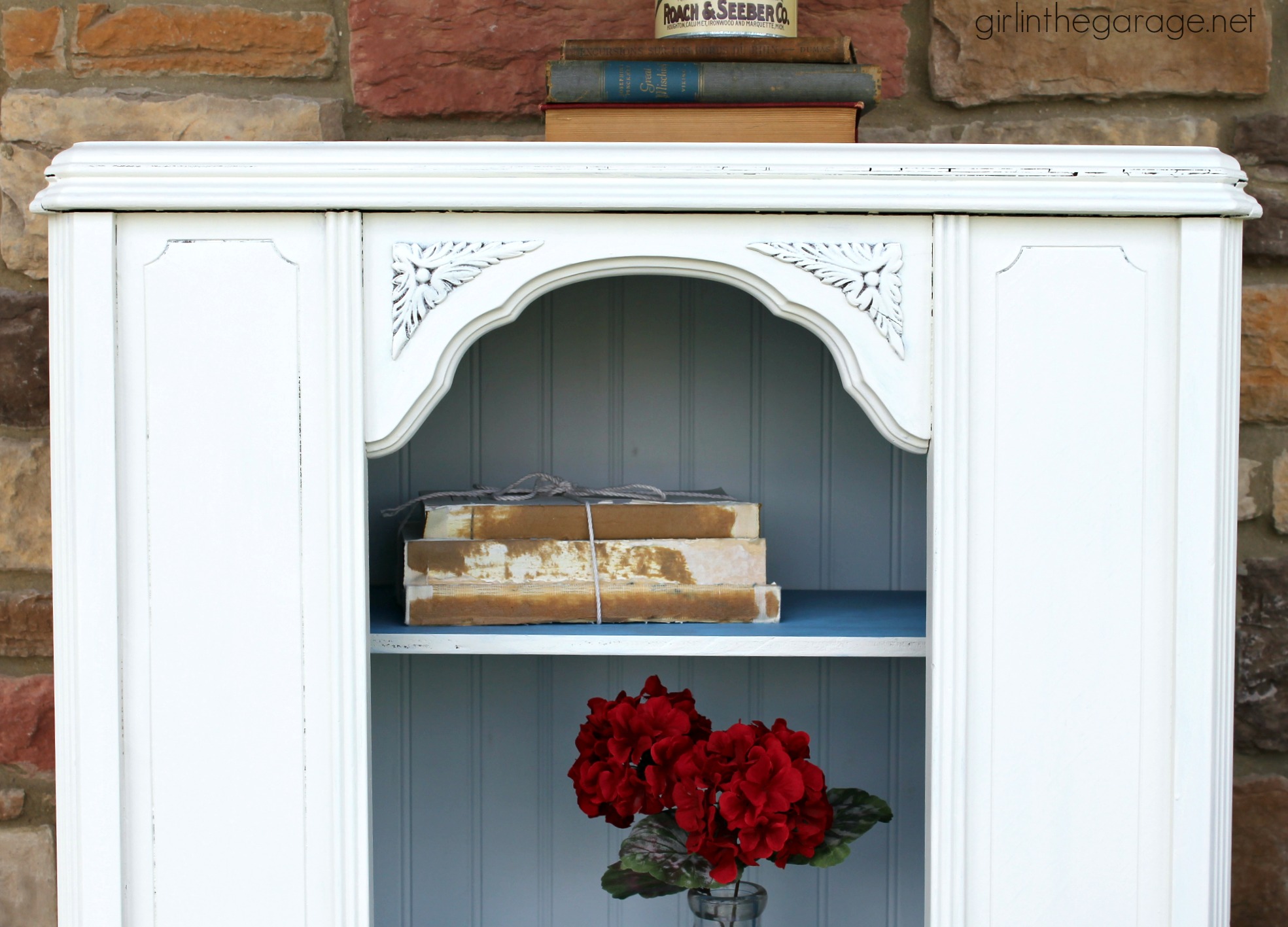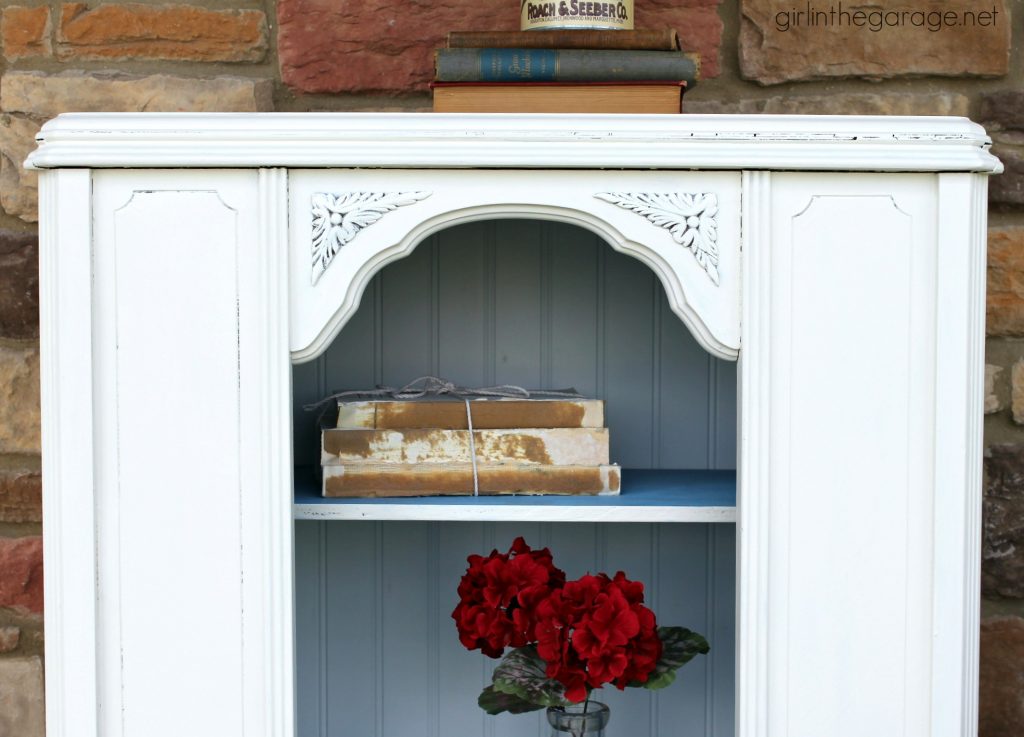 Would you have used beadboard or something else for the back and sides of this cabinet? Would you have done something completely different with this antique radio cabinet makeover? I'd love to hear your thoughts in a comment below.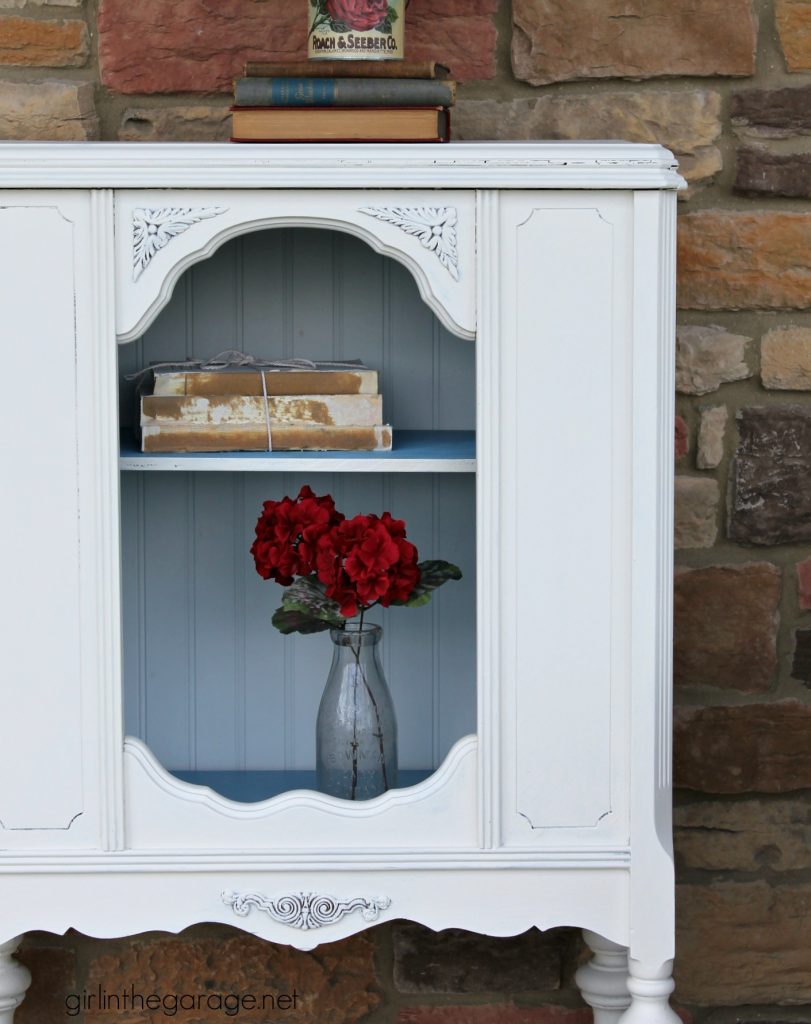 This piece sold quickly at the Three Little Birds Market earlier this year. Then I got lucky and found another radio cabinet to redo (Art Deco this time!) – you can see that project Here.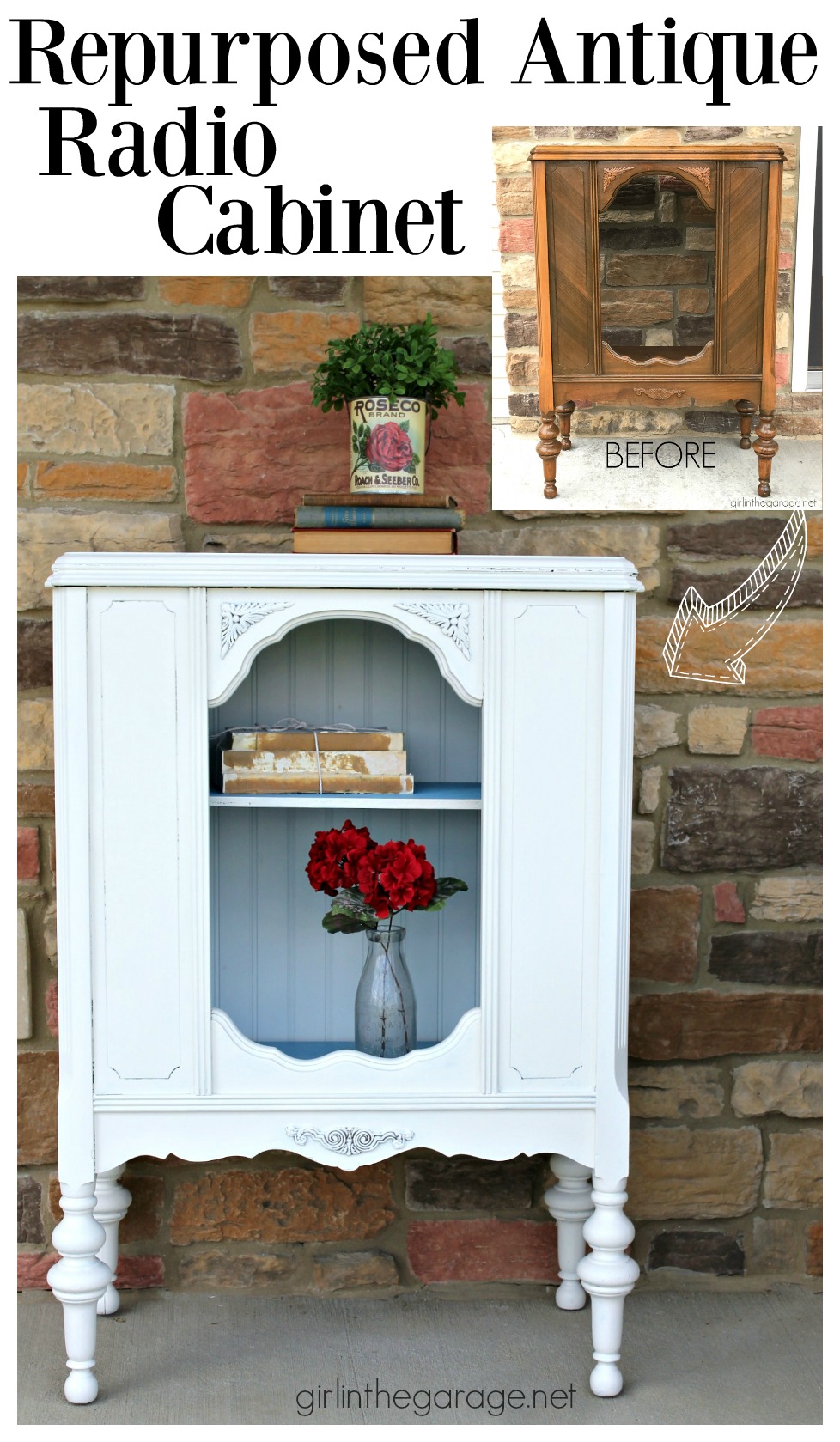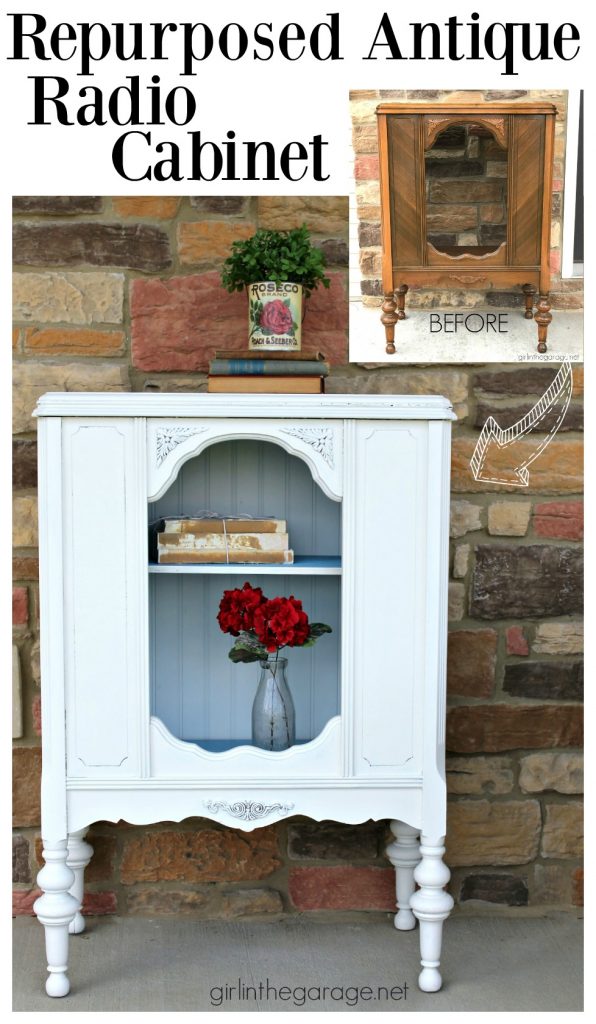 Next, visit my creative Furniture Fixer Upper buddies to see what they've been up to…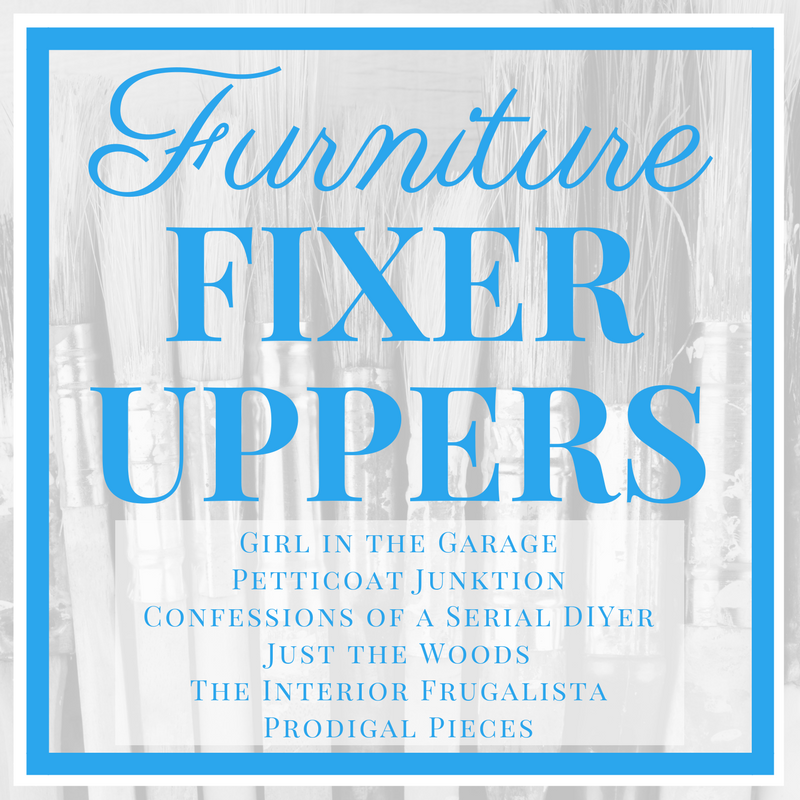 Below are the Before photos – click the blog names under the photos to see the After and the full tutorial.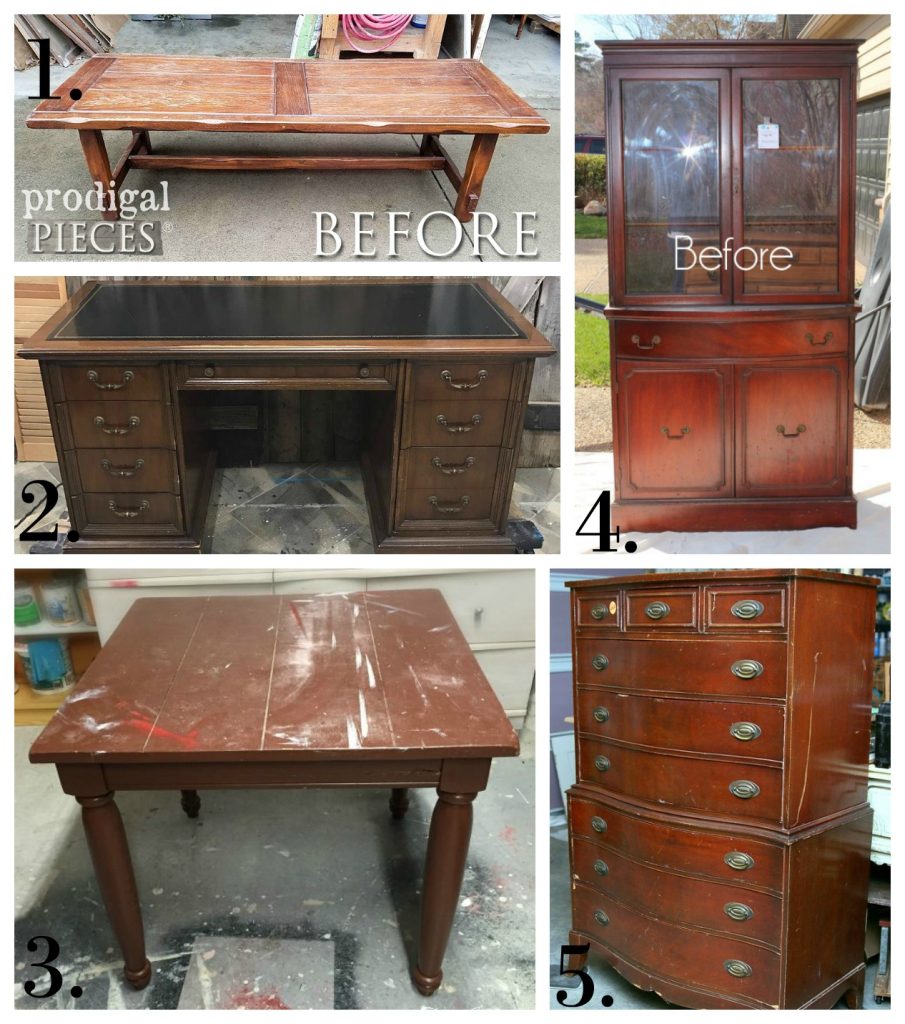 1. Prodigal Pieces
2. Just the Woods
3. The Interior Frugalista
4. Confessions of a Serial DIYer
5. Petticoat Junktion
Talk soon, my lovelies!
– Jen, Girl in the Garage
Now available – the big master list of all my favorite DIY products! Click the image below.