Ahh Facebook – I have a love/hate relationship with you.
More often than not, a piece of furniture with so much makeover potential will show up in my feed and at an amazing price – BUT it was posted 7 hours ago and already has 22 comments from eager buyers. Thanks a lot, Facebook. :p
Occasionally the stars align though and the FB gods have favor on me – like with this lovely repurposed radio cabinet.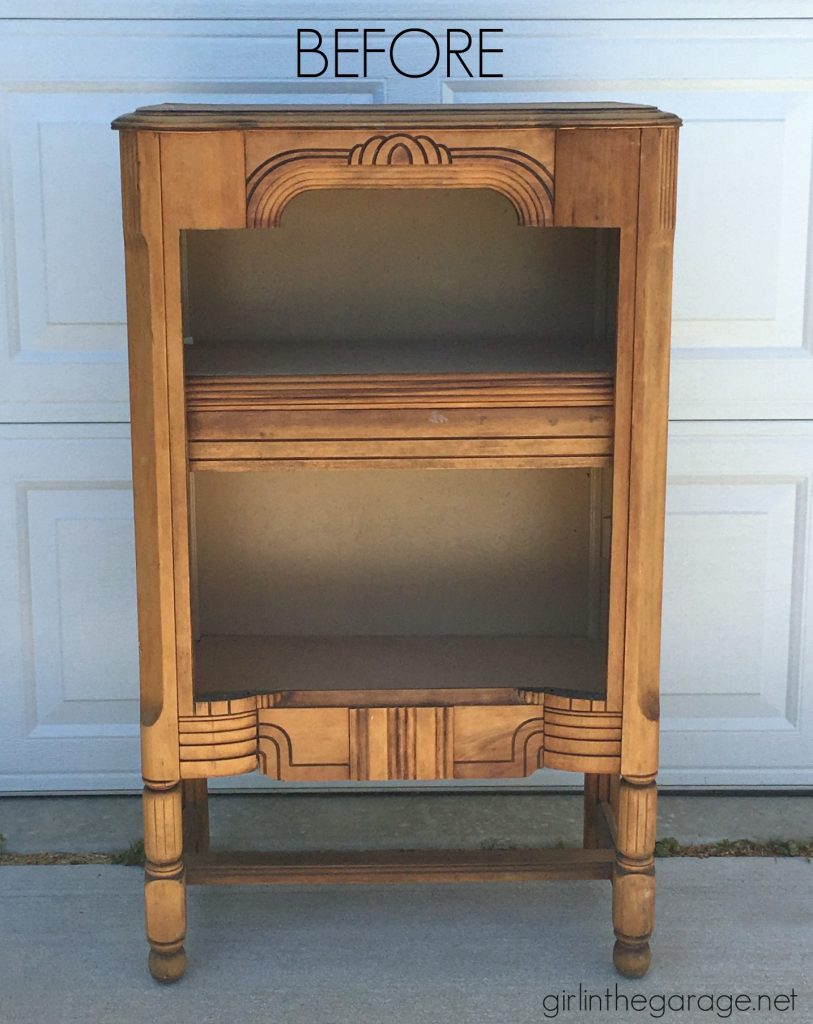 This post contains some affiliate links, at no extra cost to you, so you can easily find the products I use and recommend. Discover all my favorite brands and tools for doing DIY projects here.
It had already been converted from an antique radio cabinet (Art Deco style, I believe) into a bookshelf. The outside was unfinished wood and the inside was painted a pukey-beige.
It reminded me so much of the antique radio cabinet makeover that we did a couple months ago that sold at the Three Little Birds Market. Although this one is a little smaller and didn't need so much TLC.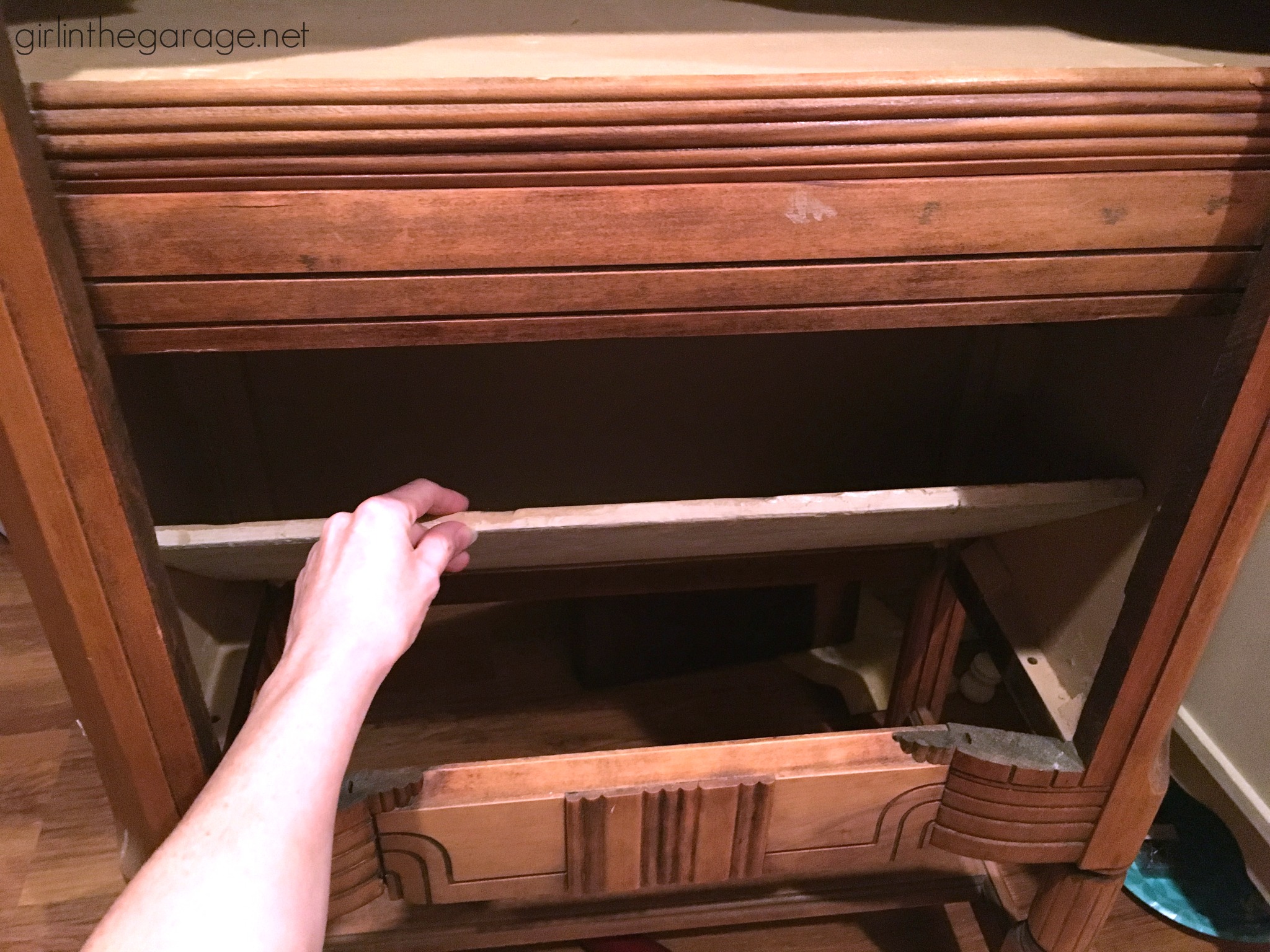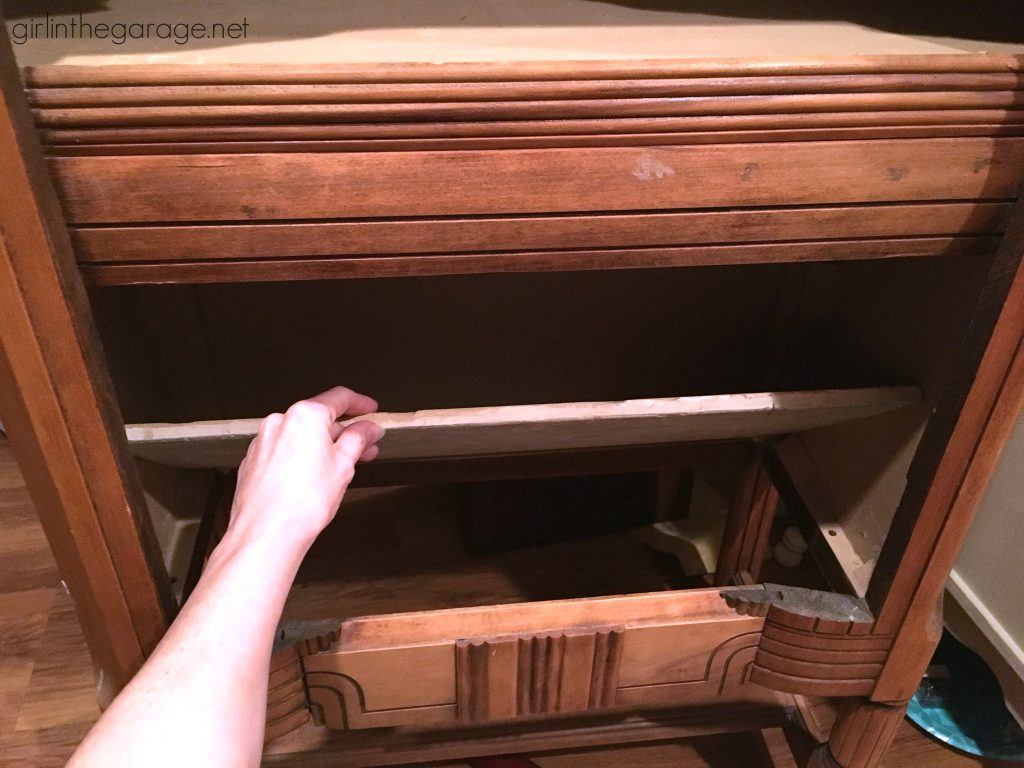 The bottom shelf was just sitting there, so I glued it down with my favorite super-strong super glue.
I used Annie Sloan Chalk Paint – French Linen outside and Pure White inside. Then I sanded it lightly for a slightly distressed look, and used Fusion Mineral Tough Coat as a topcoat.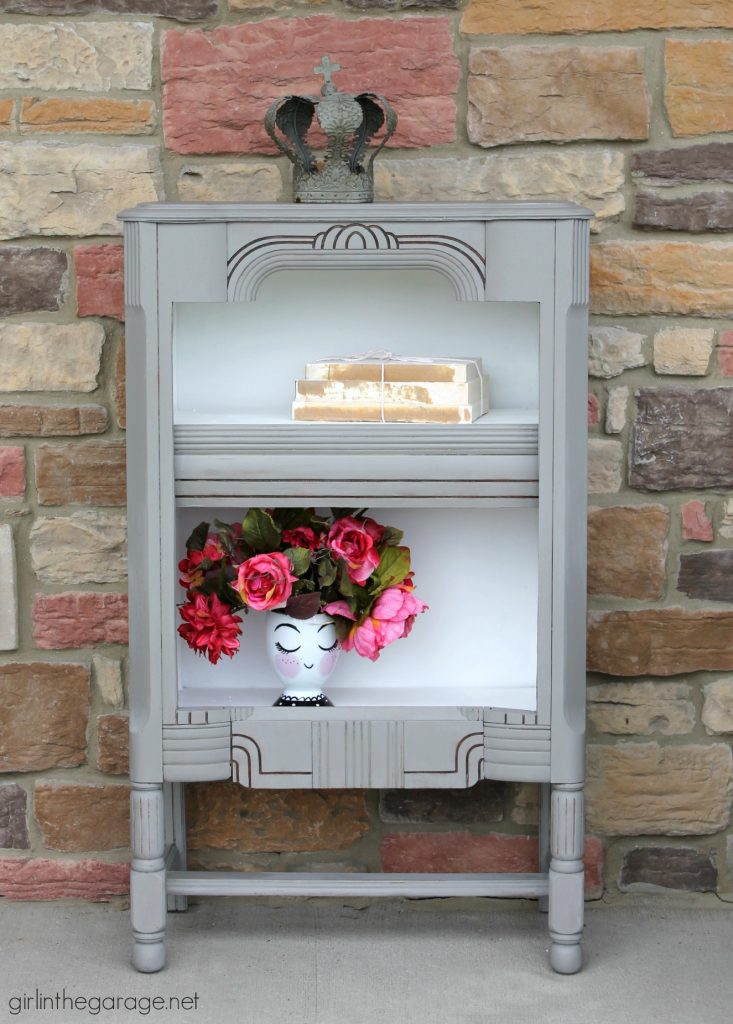 I left some of the thicker lines and curves unpainted inside the grooves to create more definition.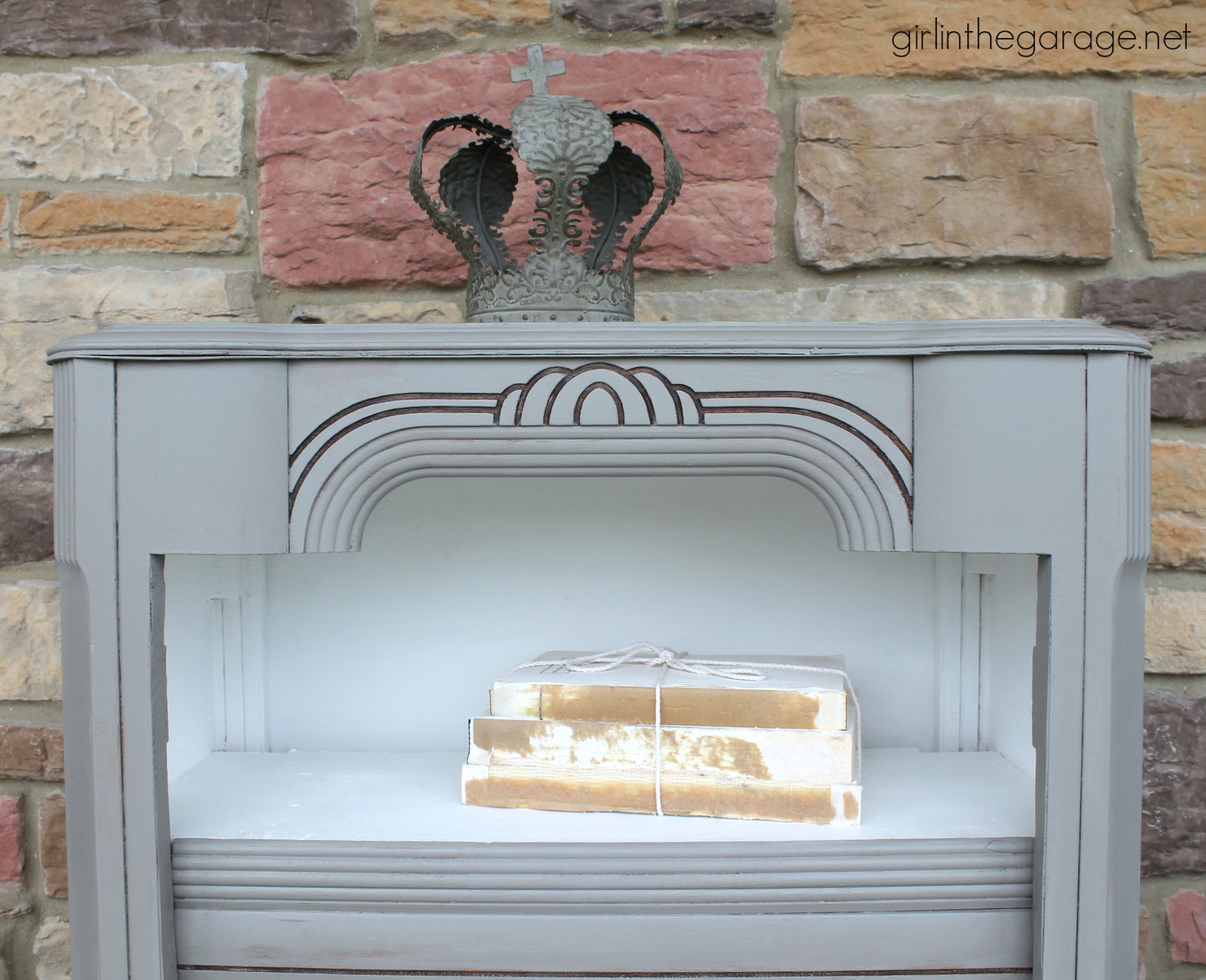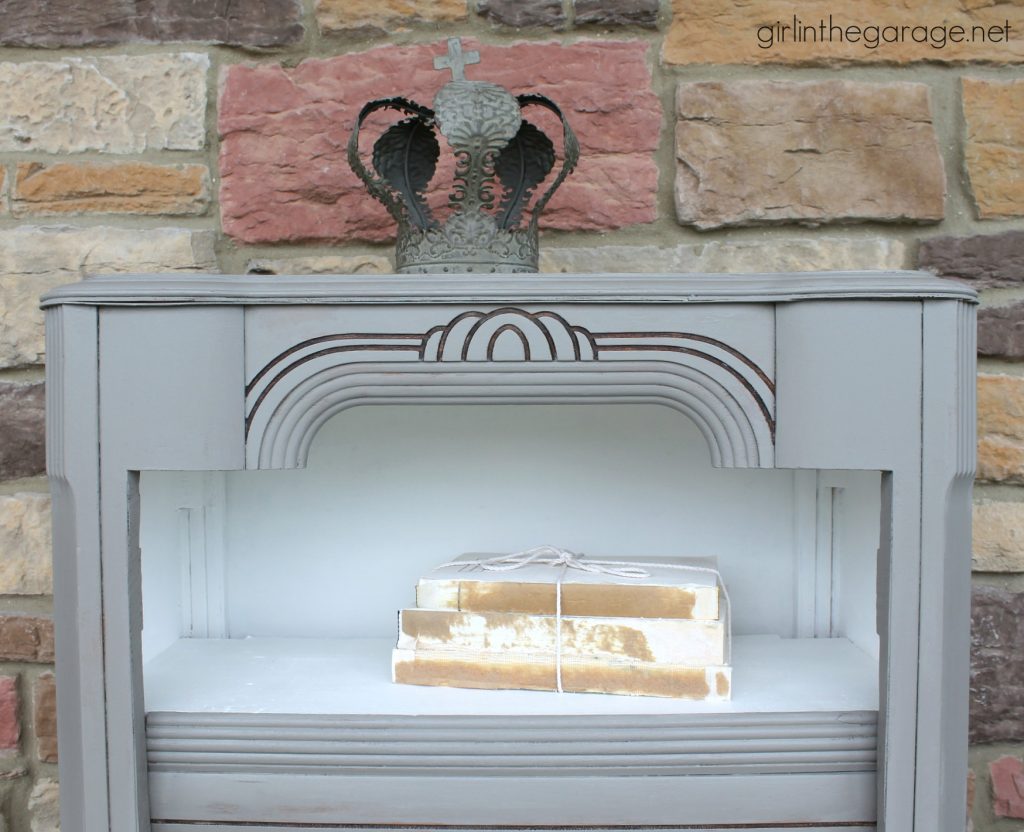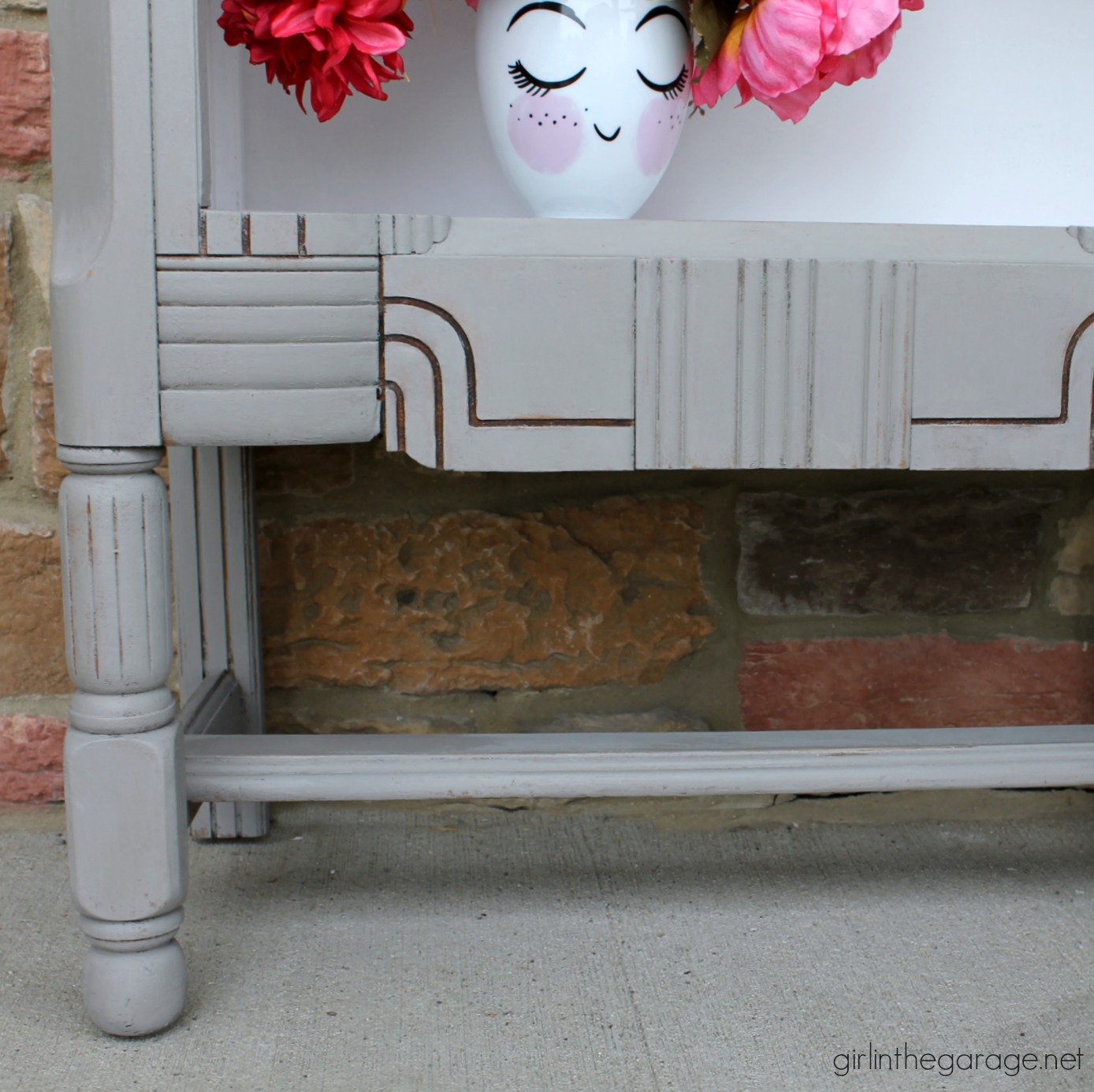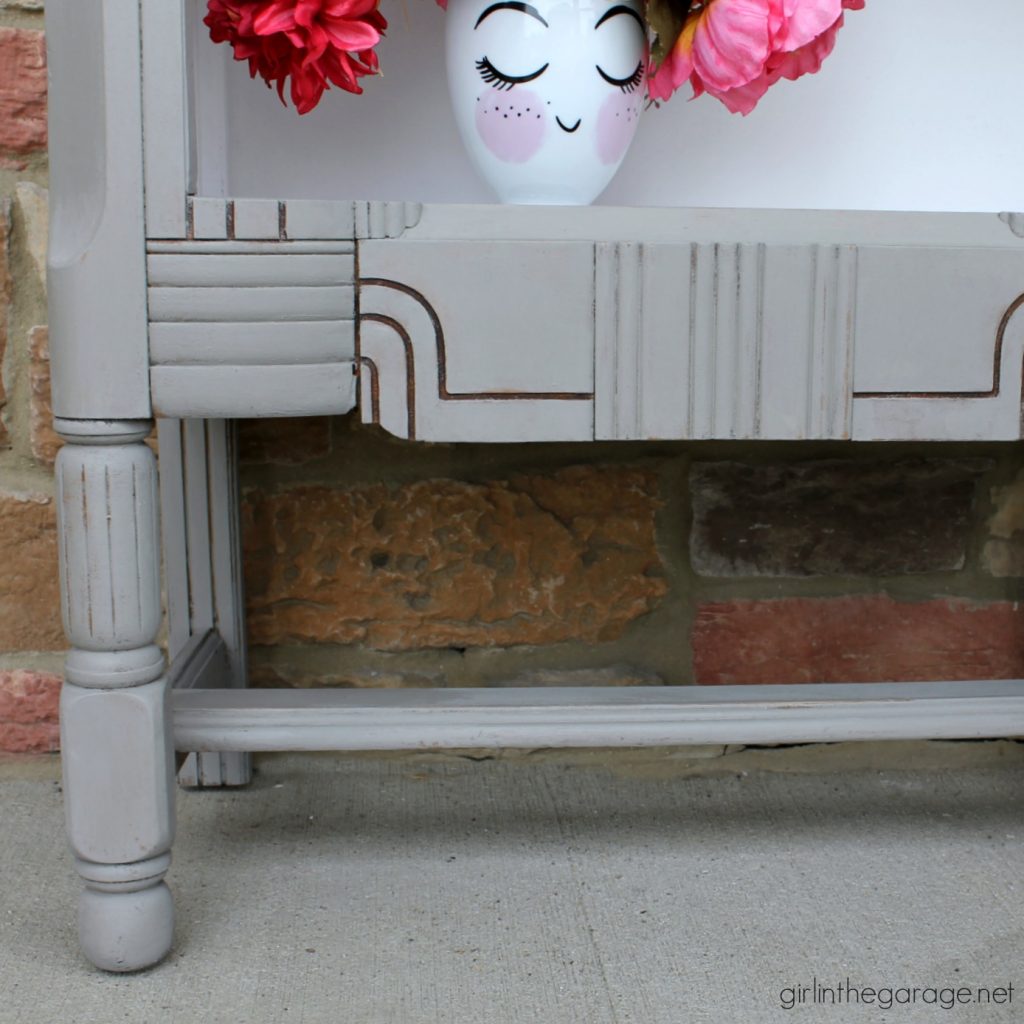 This repurposed radio cabinet bookshelf sold at the Hunt and Gather Market this weekend. The buyer even messaged me afterward to say how good it looks in her bedroom. 🙂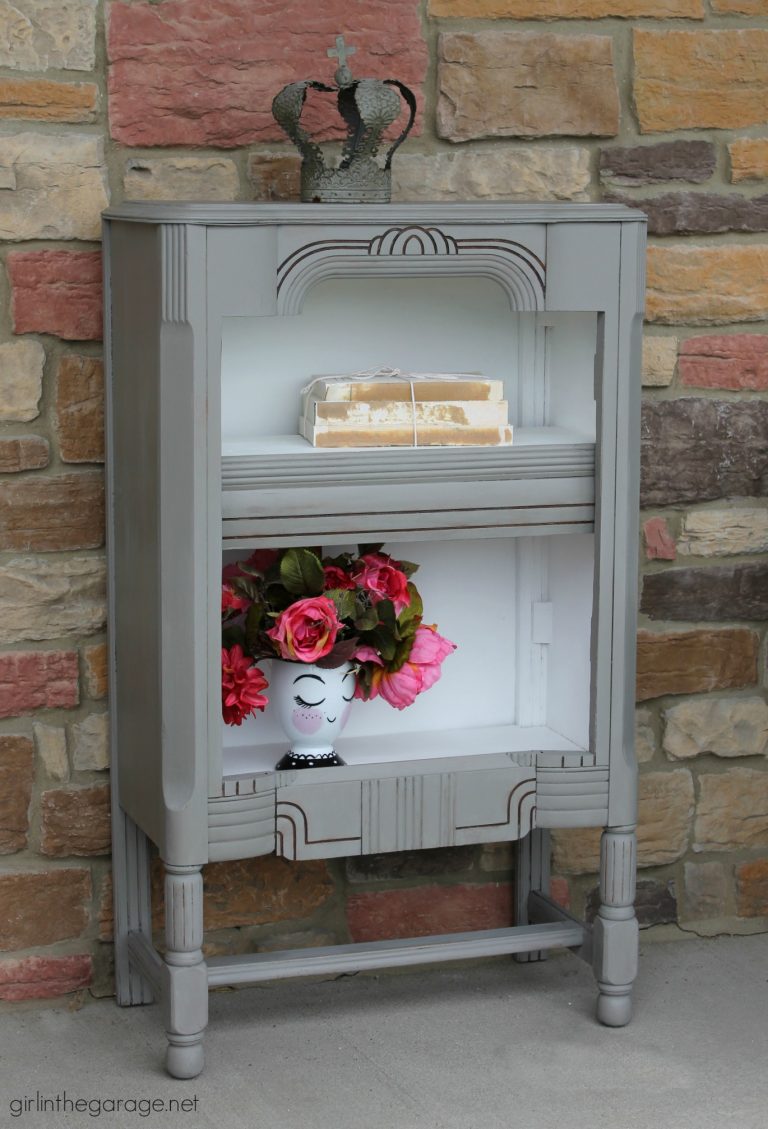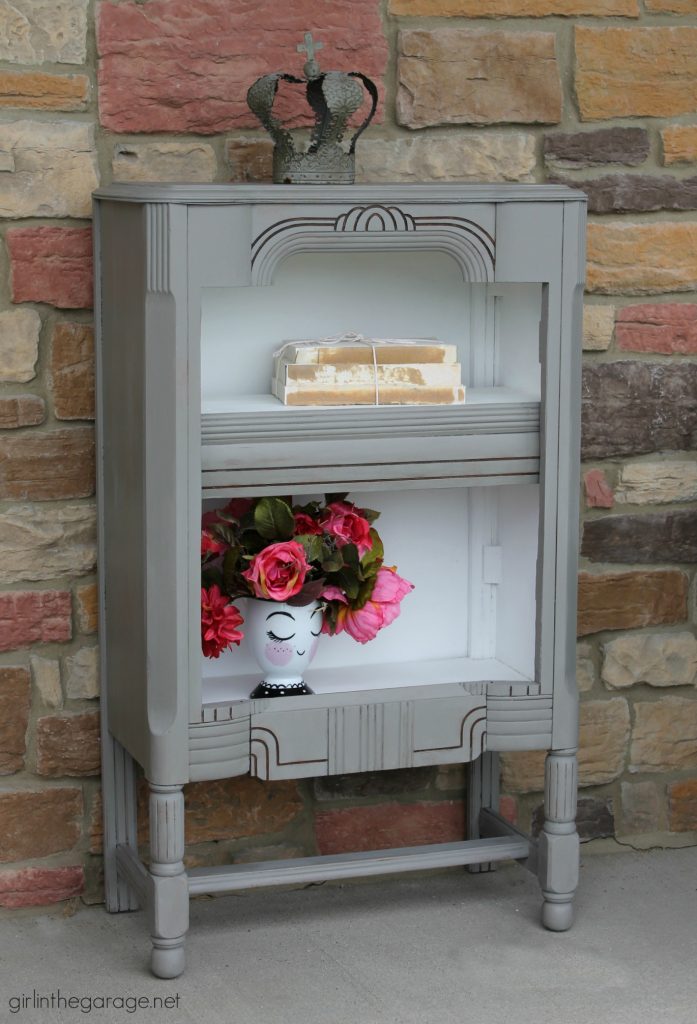 Here's a handy before/after comparison: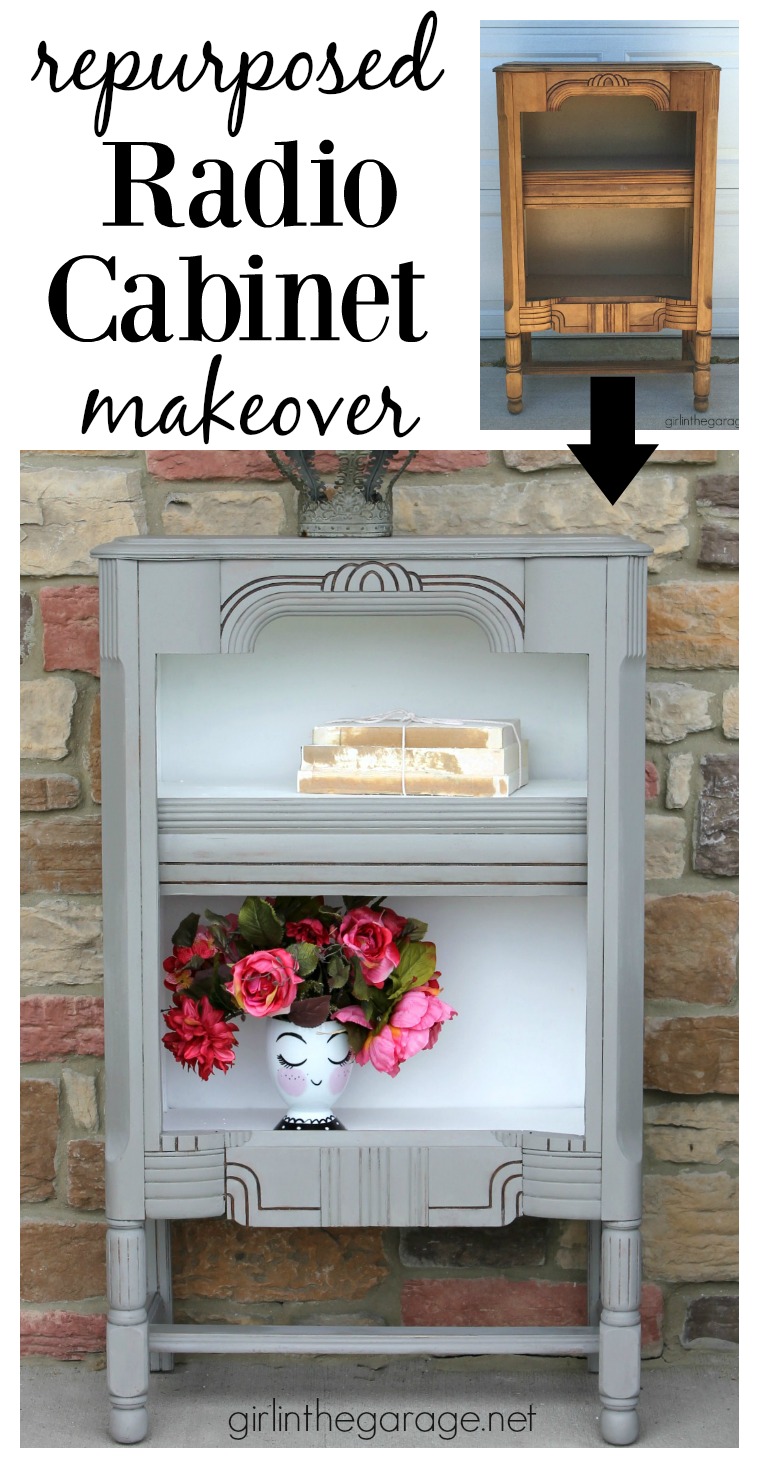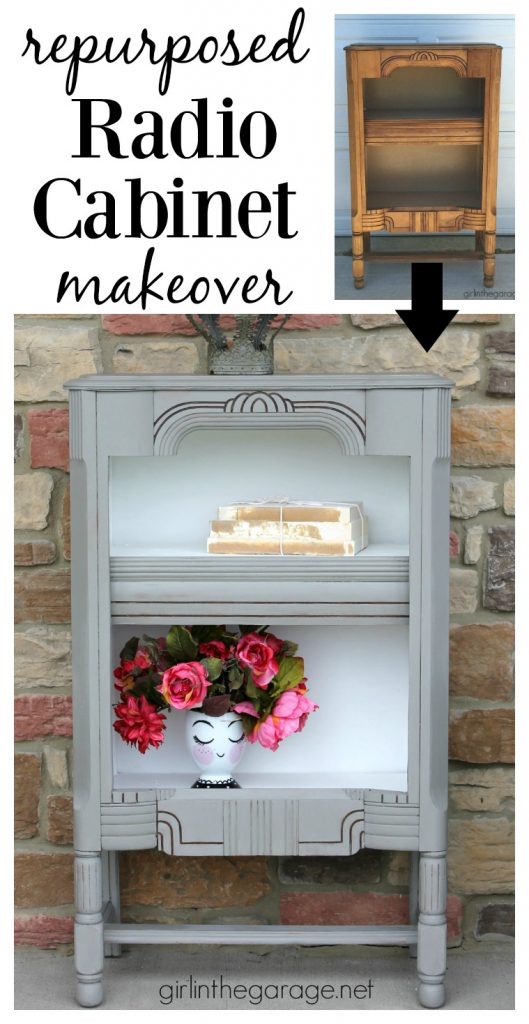 So do you have a love/hate relationship with Facebook too? I'm already on there too often but it still seems like I miss good deals all the time! But thankfully I do get lucky sometimes.
If this makeover has inspired you, will you please Share it with others? Thanks so much, friend. I'll be posting more market projects soon!
Jen