Wood crates are awesome because they're storage pieces and there are so many ways to give them a creative makeover.  One of my favorites is absolutely to decoupage them with napkins, but this time I upcycled one into a painted weathered crate with image transfer.  I have a few more crate makeover ideas but I'll save them for another time…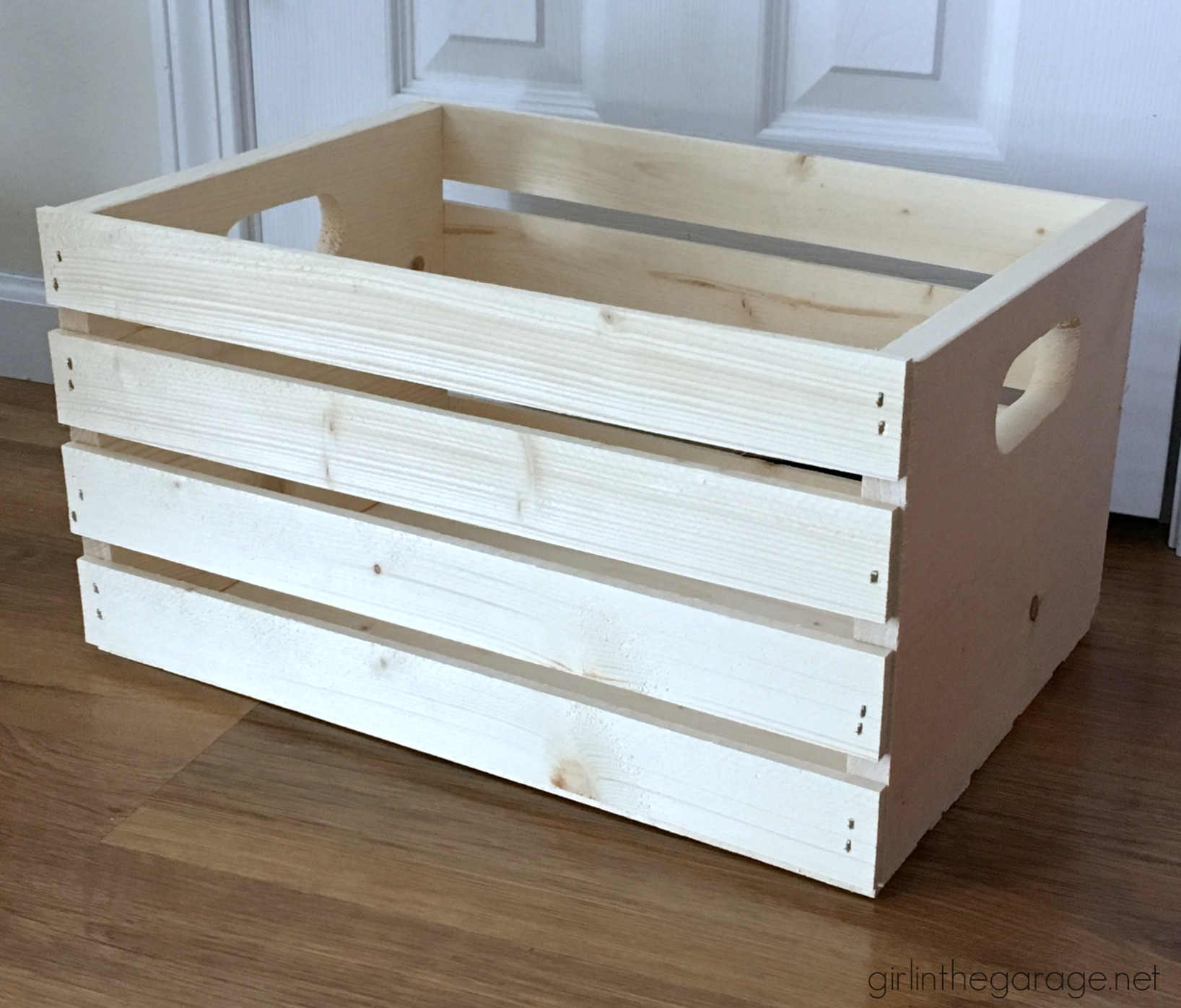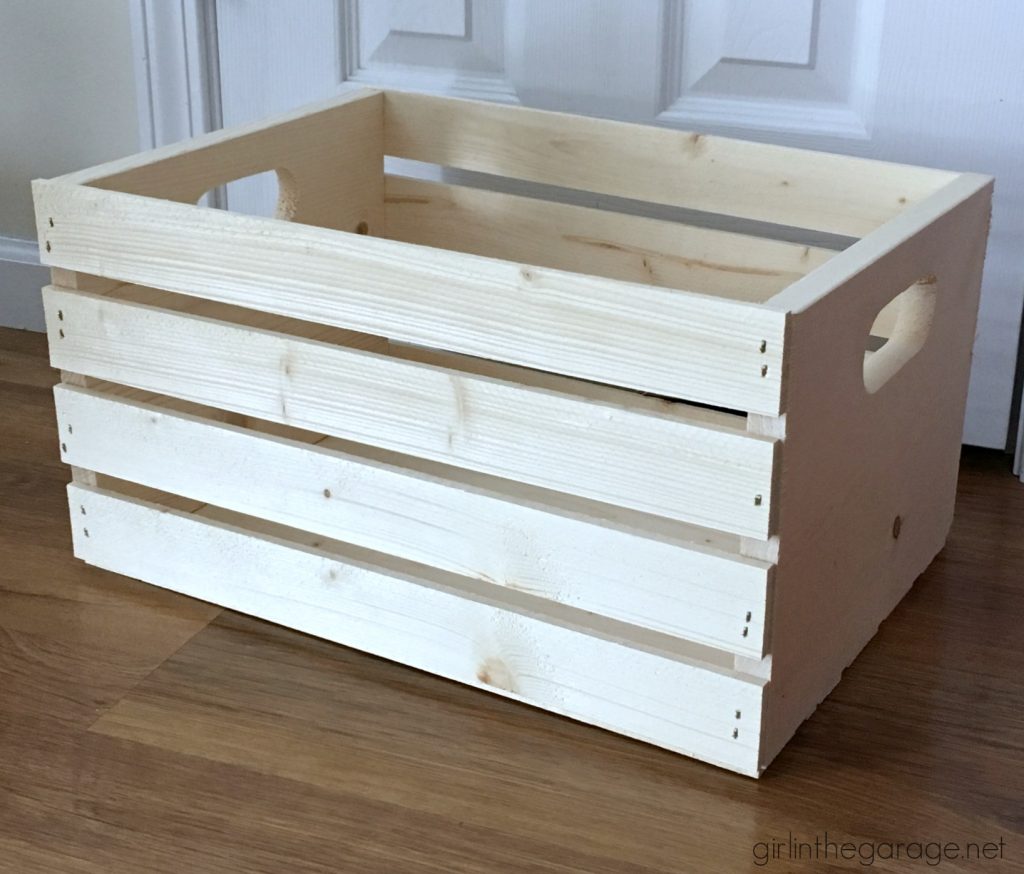 **Woot!  Today is Trash to Treasure Tuesday with some of my talented blogging friends! Stay till the end of this post to see their makeovers too.  Also, this post contains some affiliate links so that you can easily the products I use and recommend.
First things first – if your crate is rough and splintery, give it a good sanding.  This one was pretty bad so I started with 150 grit and ended at 220 grit.
Next comes the first layer of paint – I chose Annie Sloan Chalk Paint in Coco.  It doesn't need to cover everything perfectly, just get most of it.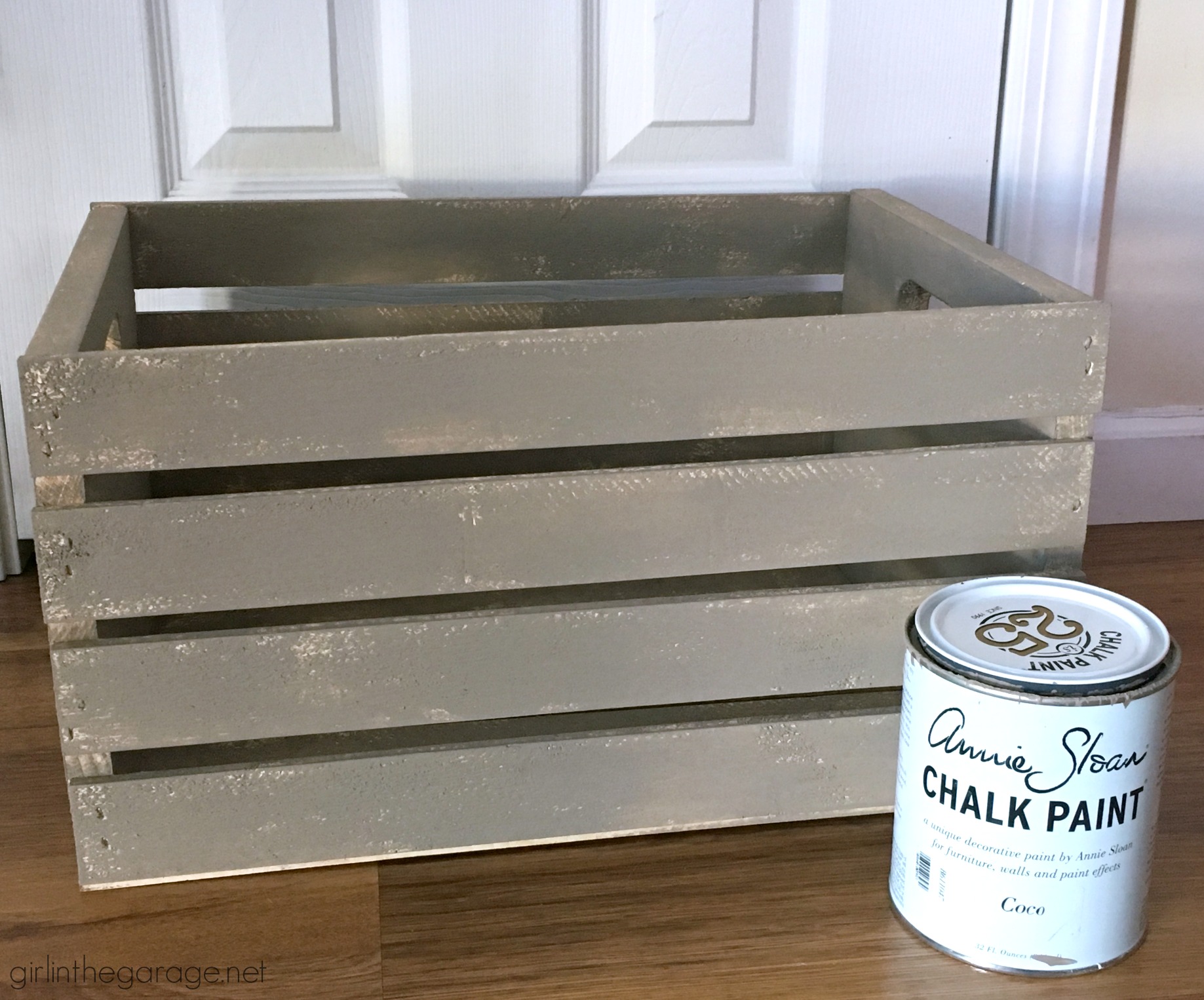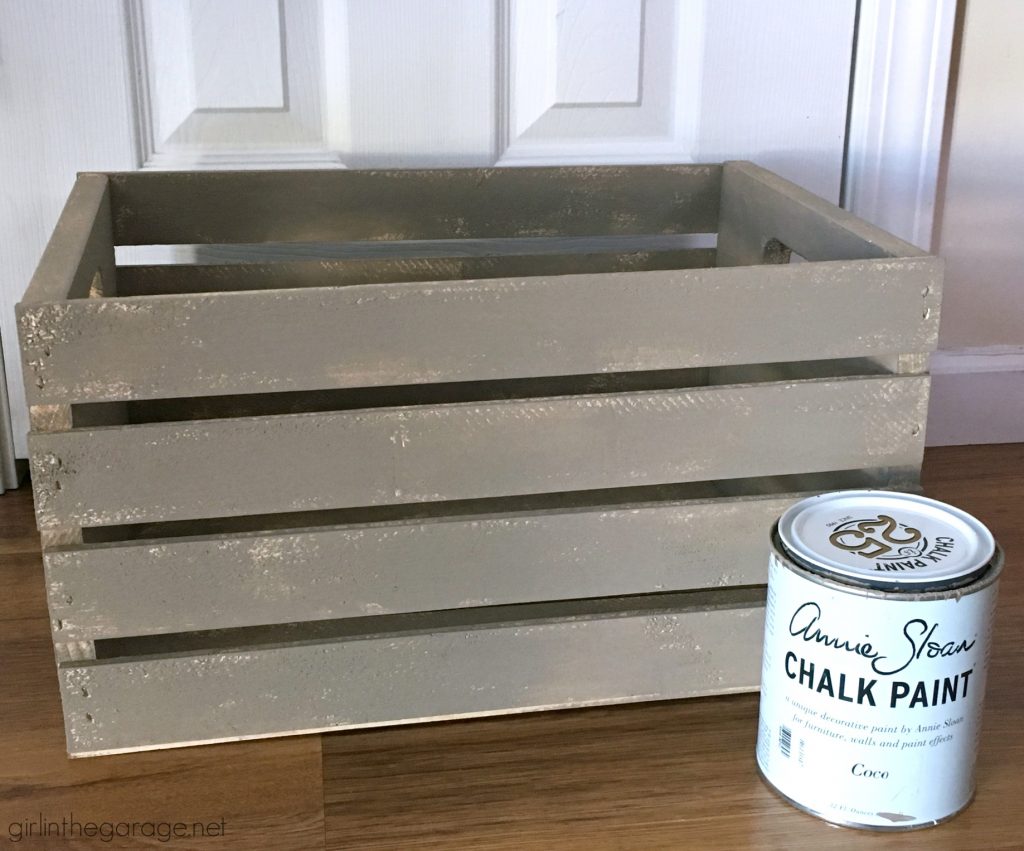 The next layer was Annie Sloan Chalk Paint in Old White.  I let a lot of the Coco show through on purpose – this is all part of the distressed/weathered technique.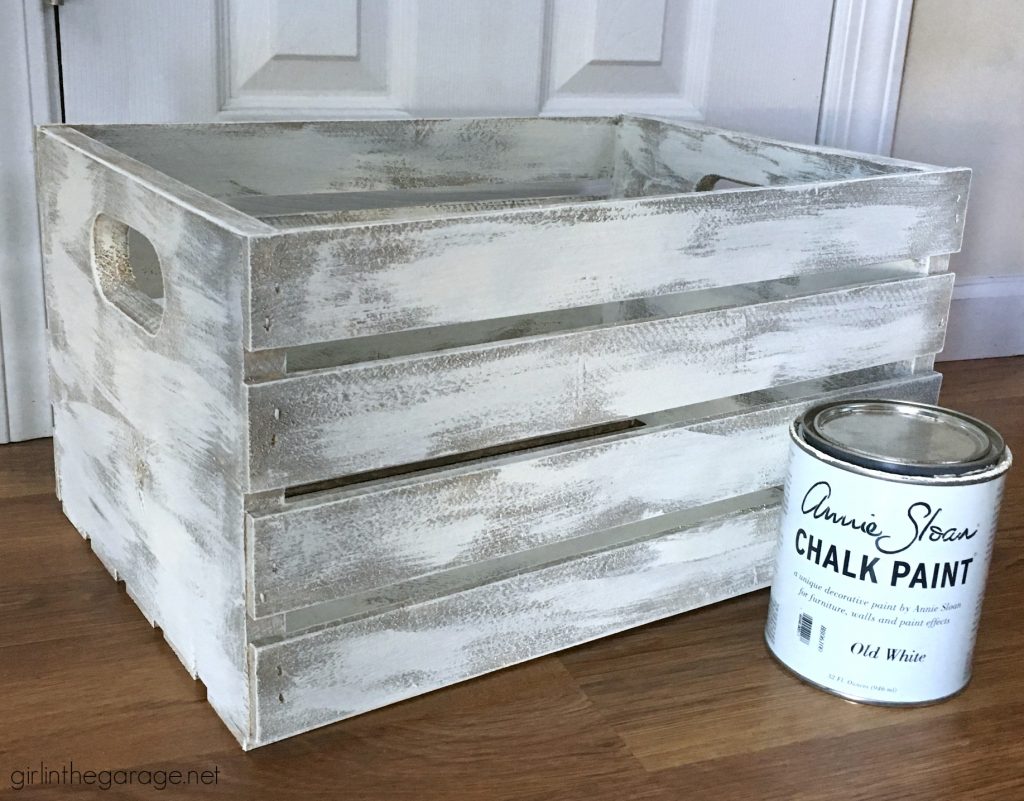 Next it's time to get messy again.  Get the 220 sandpaper again and sand all the sides until your heart's content!
This makes the surface really smooth, softens the colors, and lets you see some of the natural woodgrain again through the paint again.  (The photo below is after sanding.)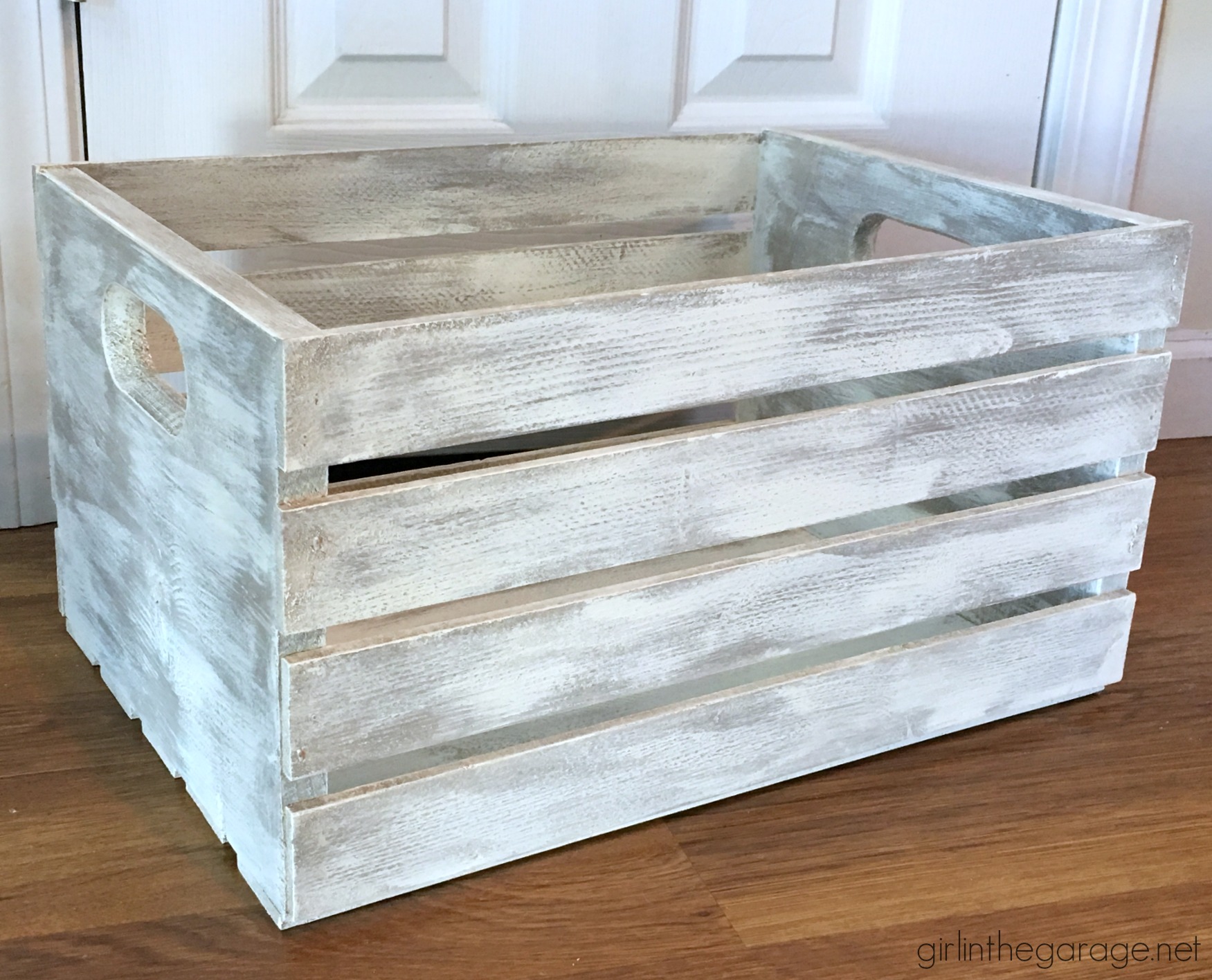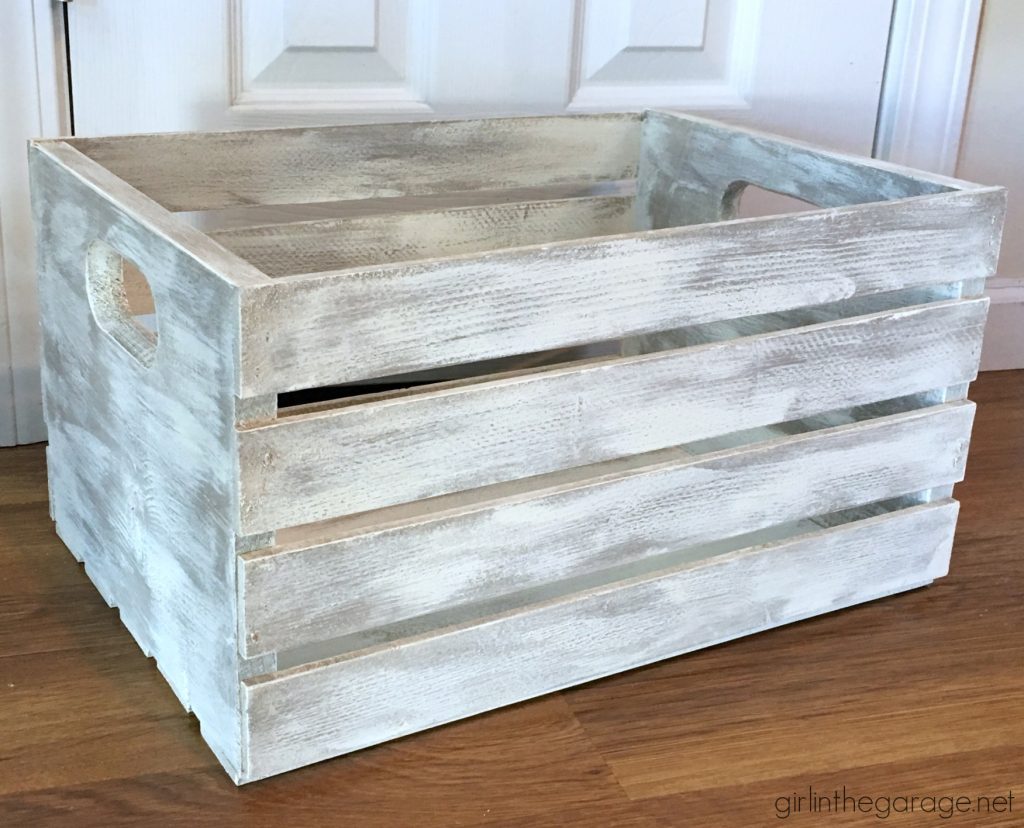 Finally it was time for the image transfer.  There are many different types of image transfers that I've done, but this time I used a method that I use sometimes for painting words on signs.
You need a pencil, Graphite Paper (also called transfer paper or carbon paper), and a thin-tip paint marker.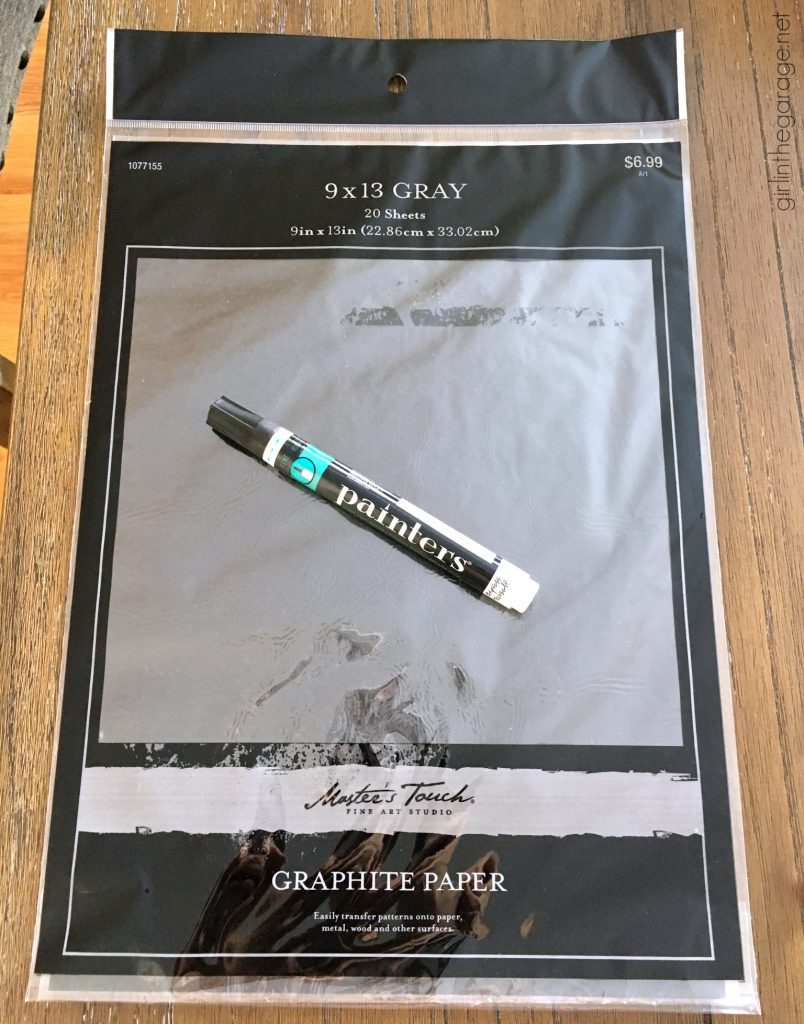 Print off a graphic that the letters are small enough to fit on the wood slats.  The graphic below is from The Graphics Fairy – and the word "Madeleine" (see it a few photos down) is from the image Here.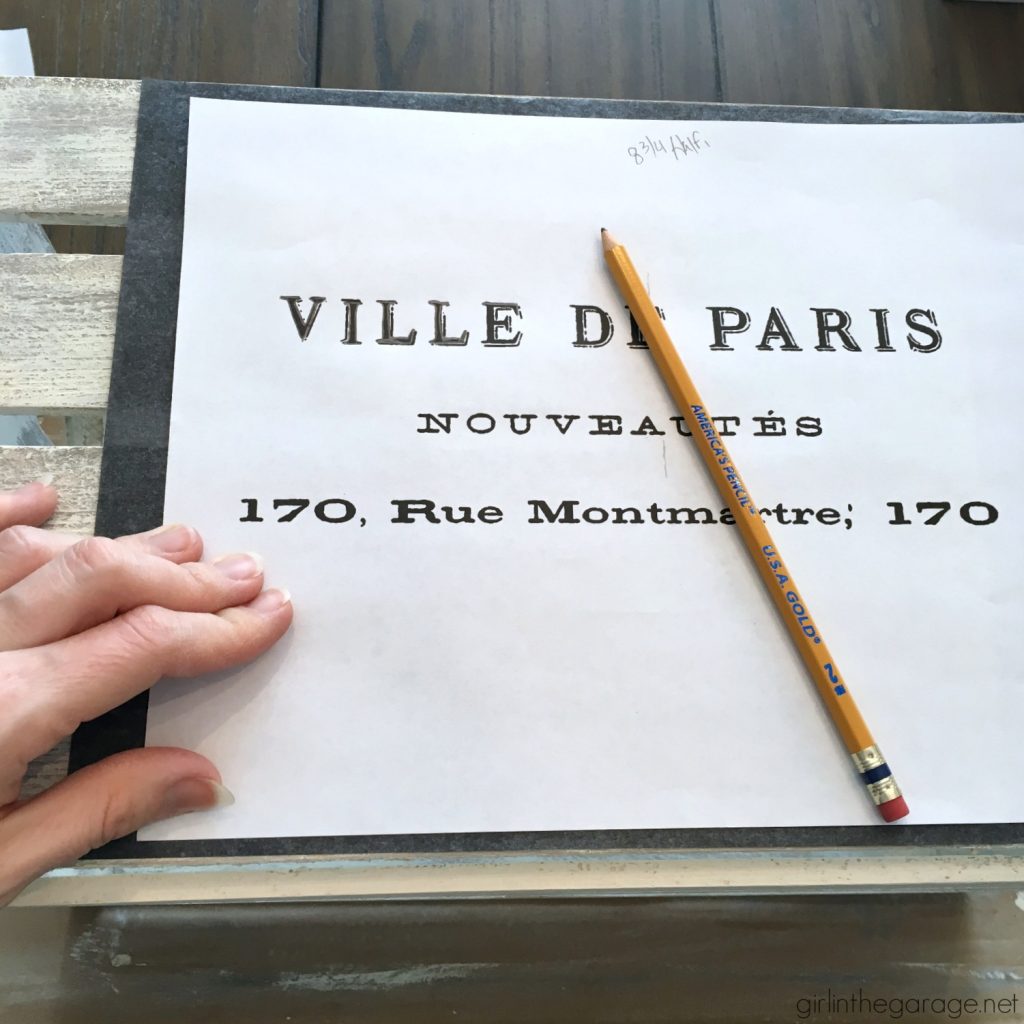 Center your paper over the crate with the graphite paper underneath, then trace the letters with your pencil.  Press hard on a textured surface like this crate.  The image will lightly transfer like below.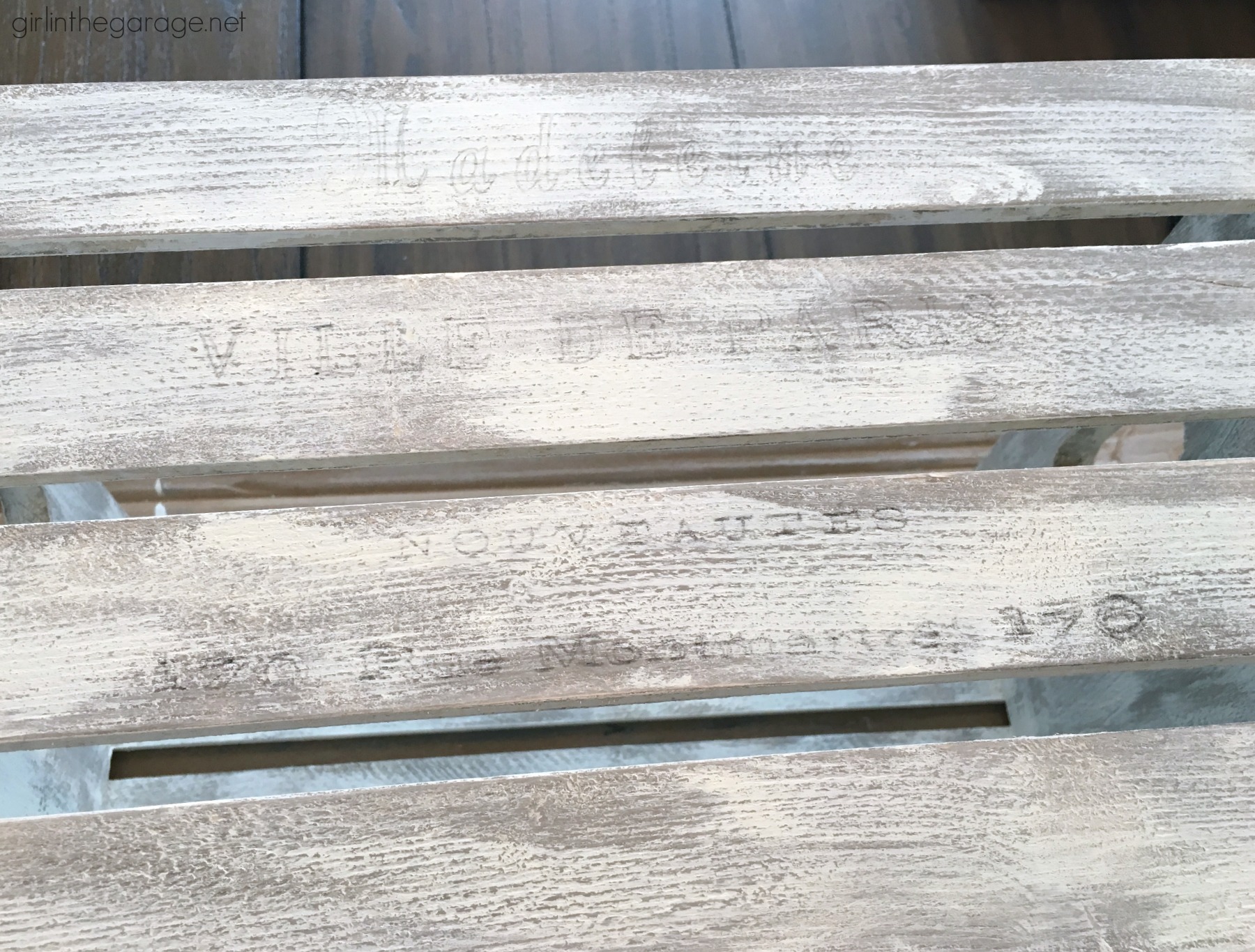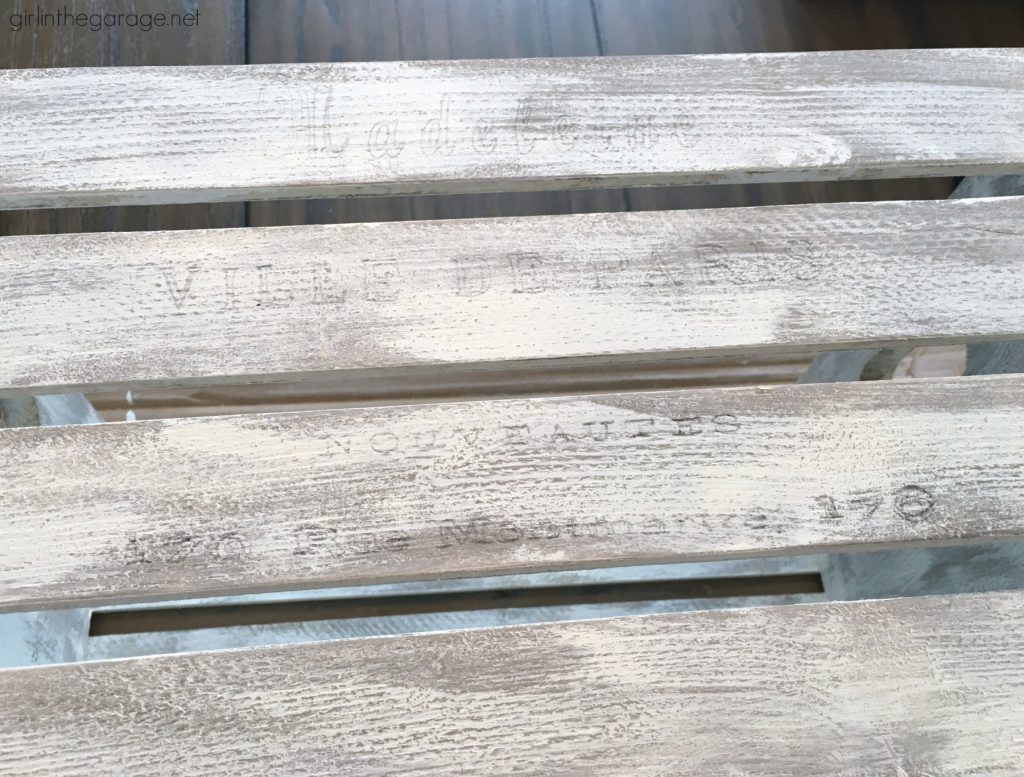 Then go over the lines with your thin-tip paint marker.  I was a little too impatient and ended up with a couple smudges – but no worries!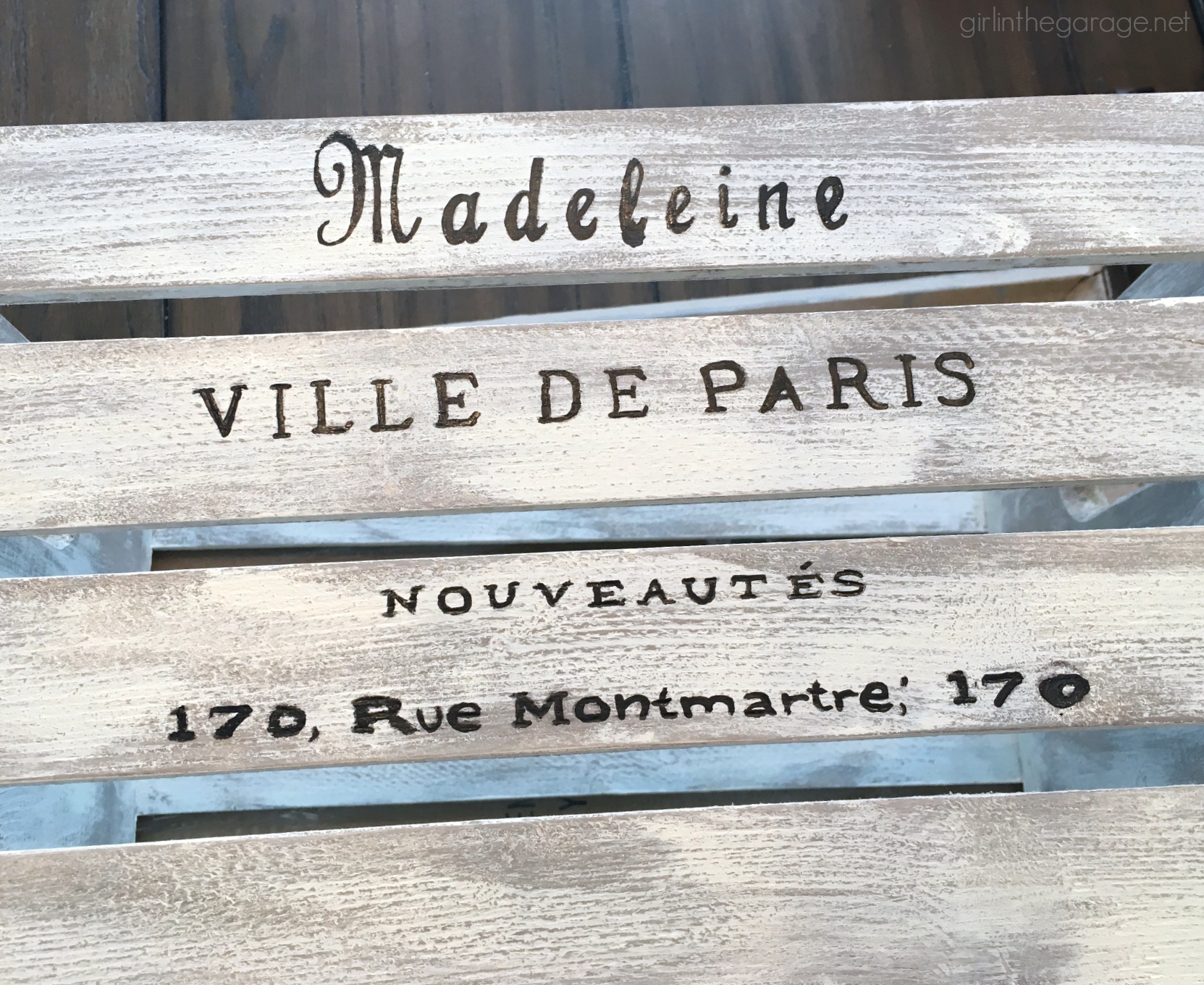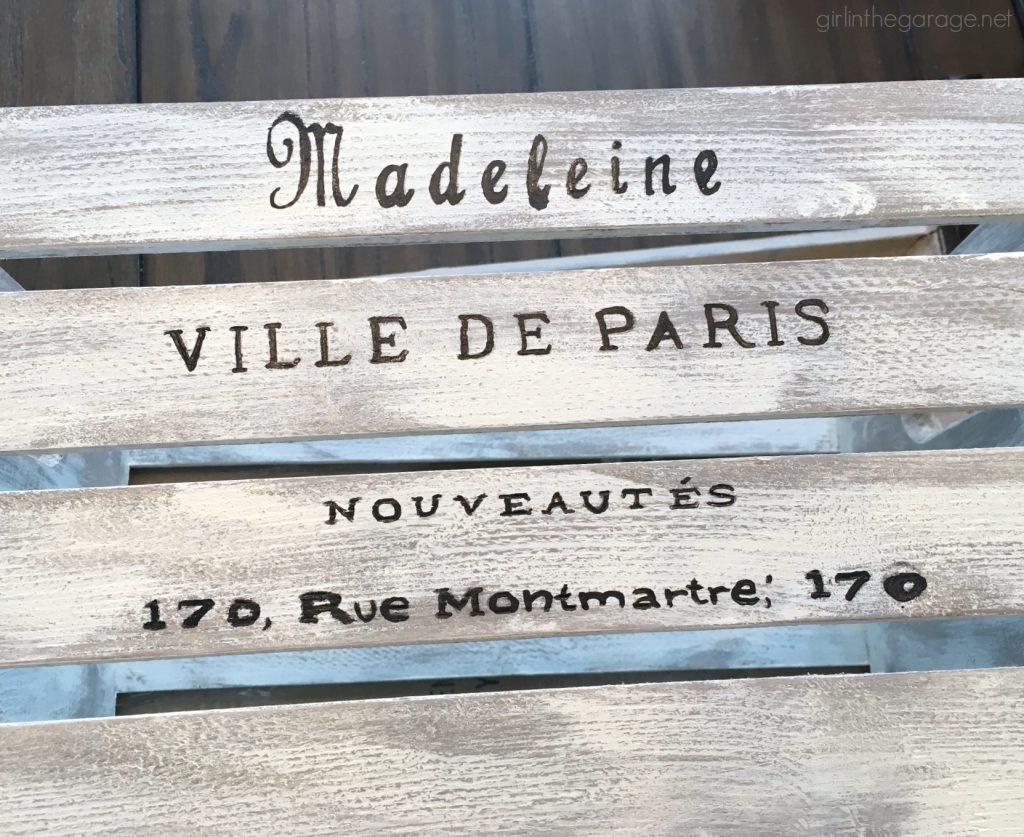 Once the ink is dry, use the sandpaper again all over the words – especially on any mistakes.  Ha
And that is how to paint a weathered crate makeover with French image transfer:
I only painted one side because this will be heading to my booth for sale, and its future owner can decide to display it with or without the words.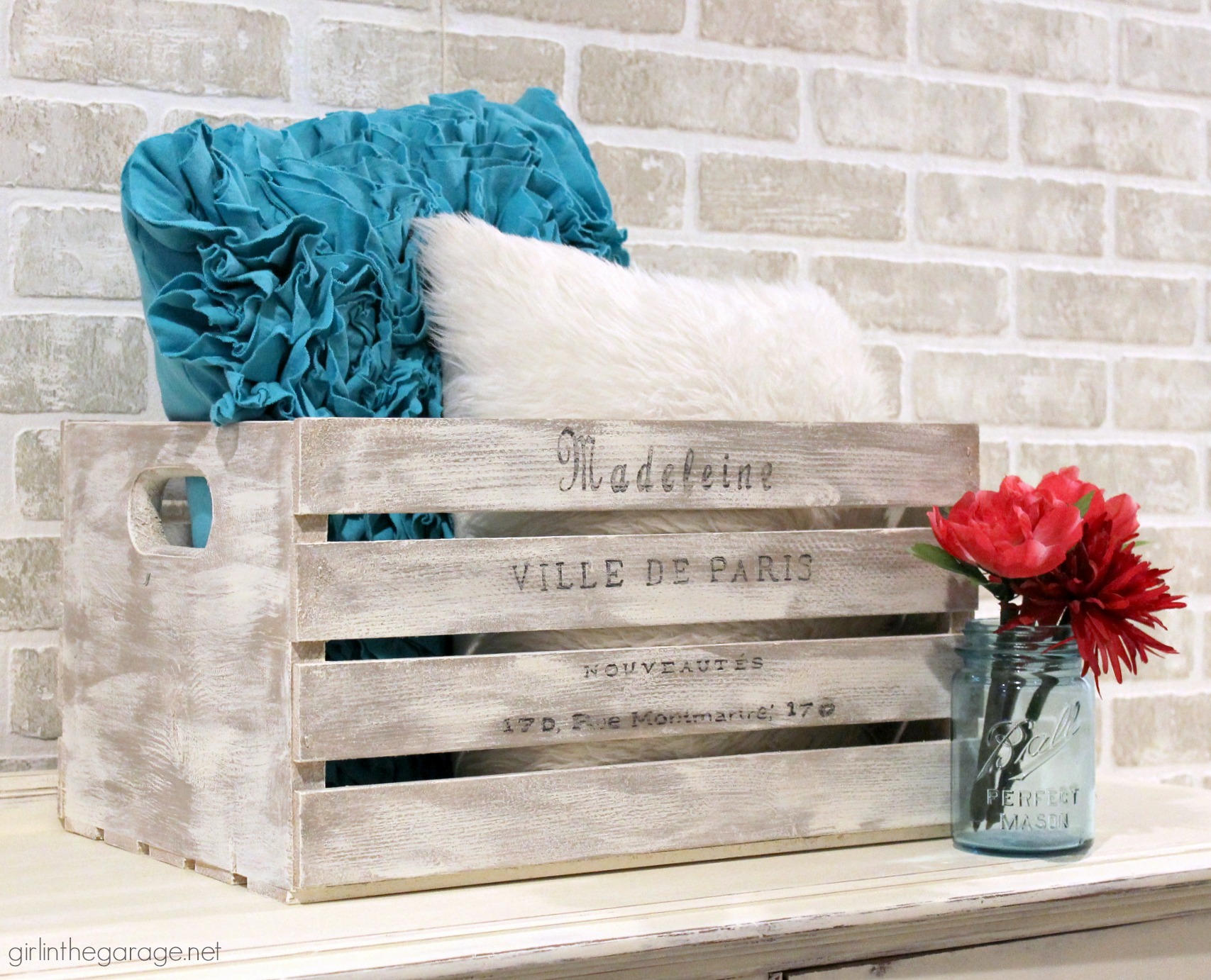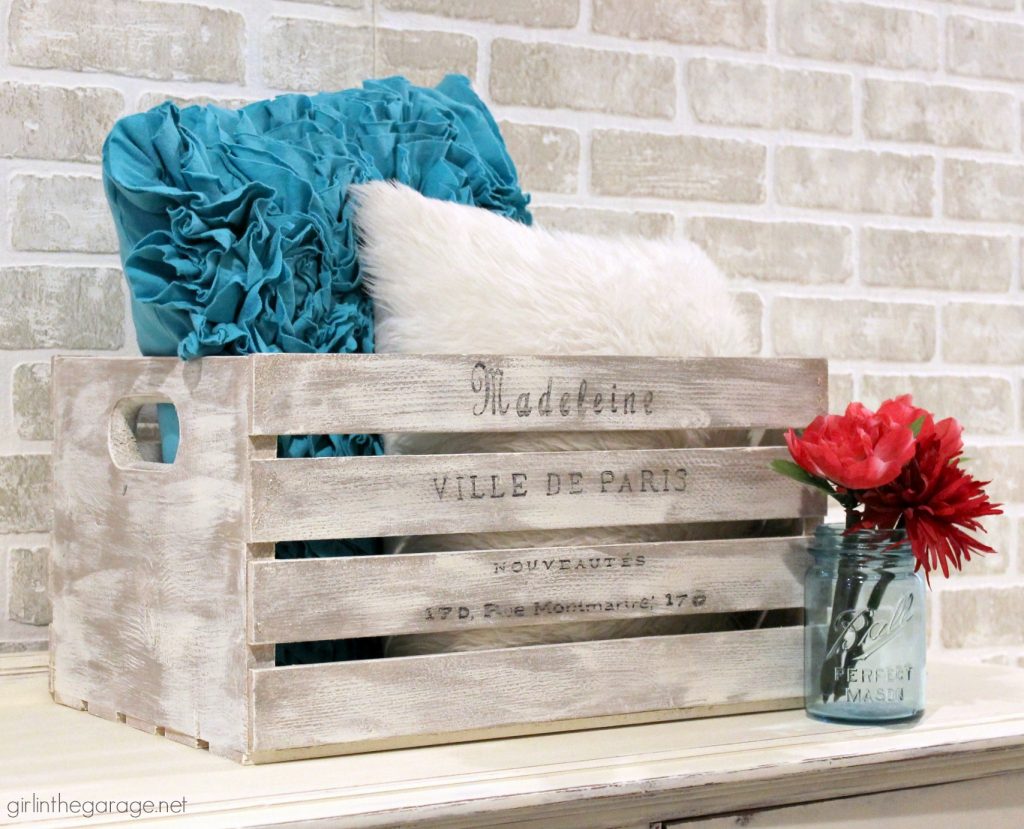 Smudges – what smudges?  Those heavily distressed parts add character!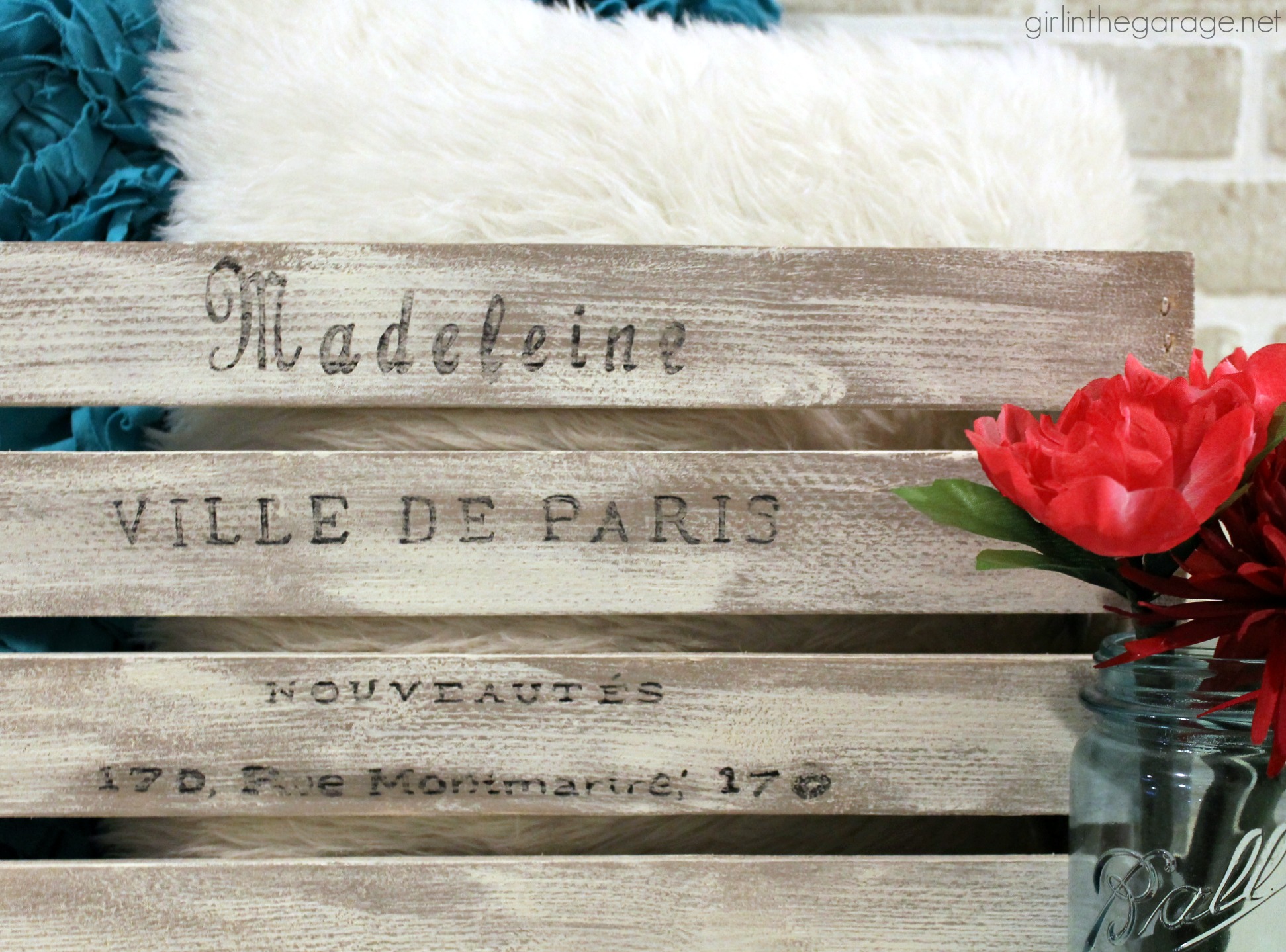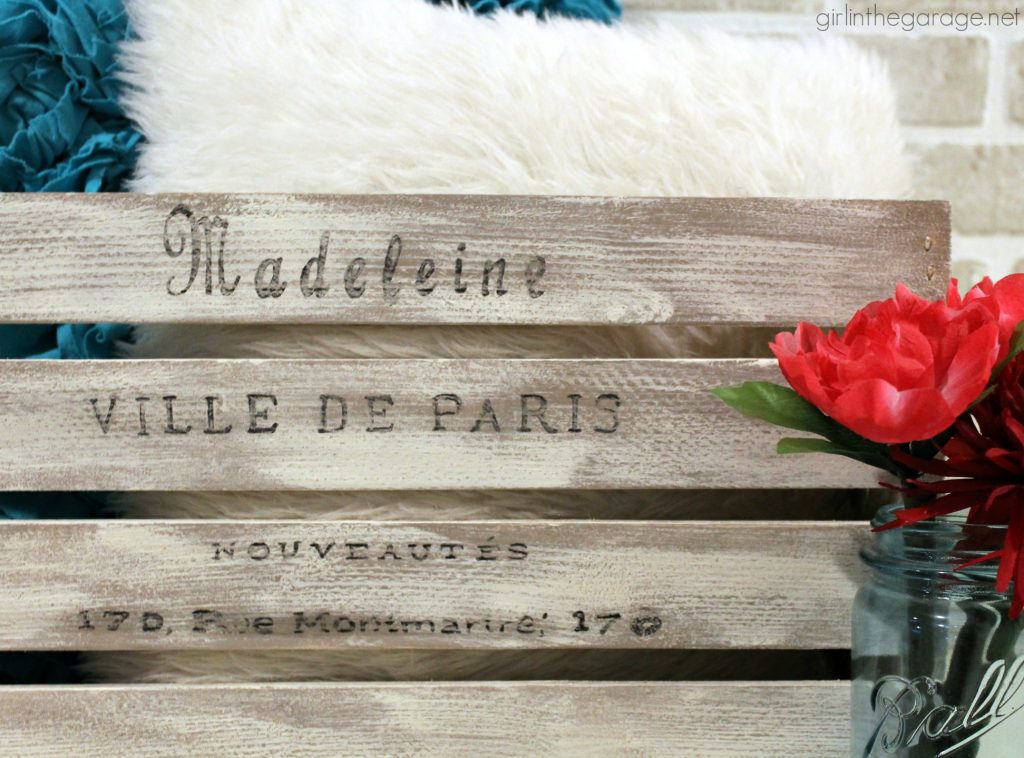 Here's the before and after again: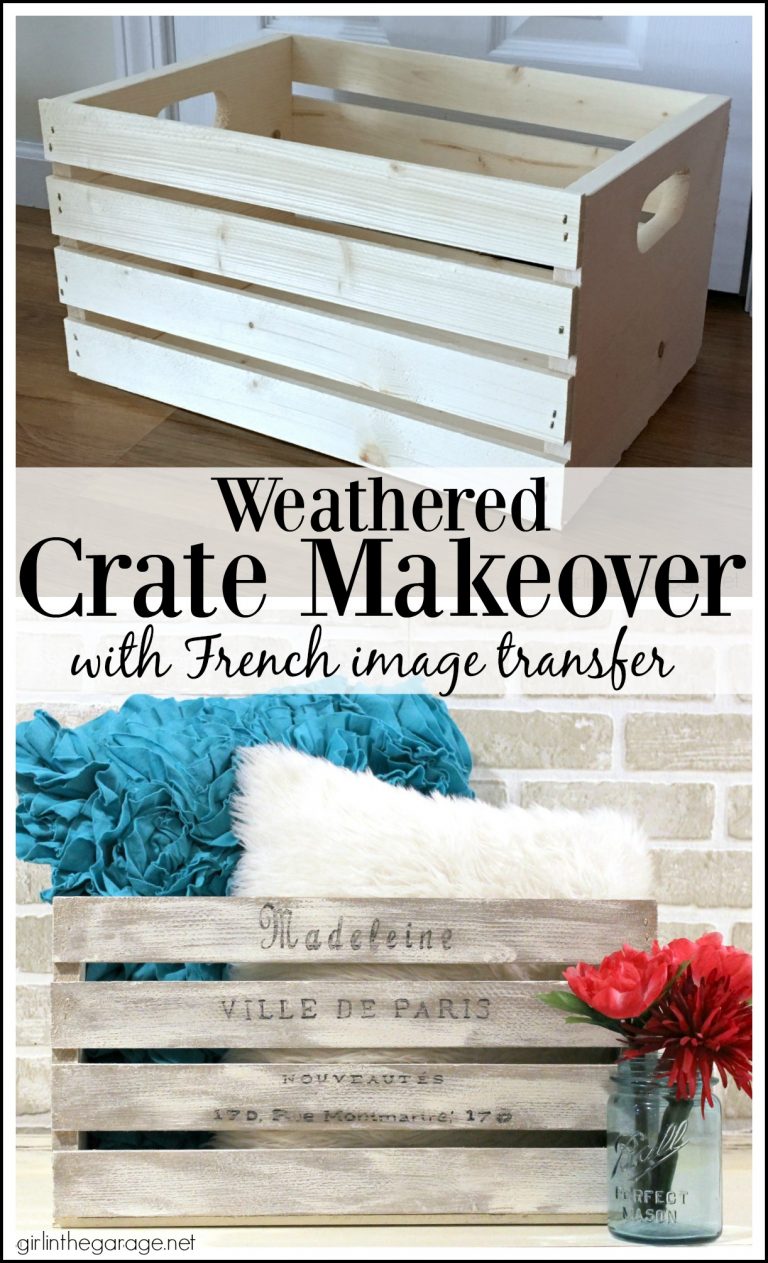 I'd love to know if you've made over crates before – if so, share your ideas in a comment below.  I love when we can all learn from each other!
Now it's time to see what my friends are up to for this month's Trash to Treasure Tuesday.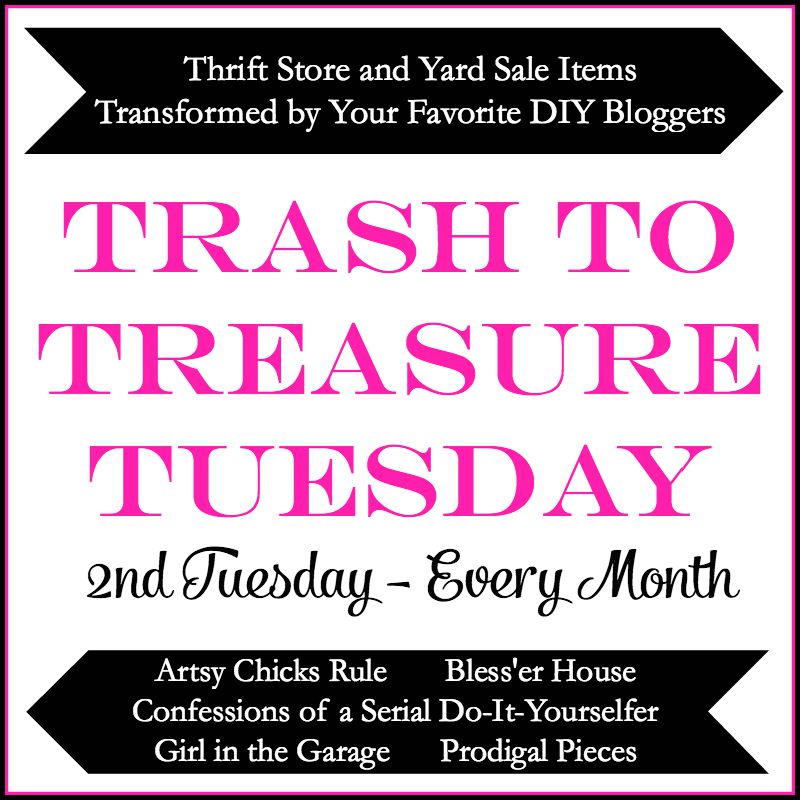 Below are the Before photos – visit the links underneath to see the After and learn how they did it.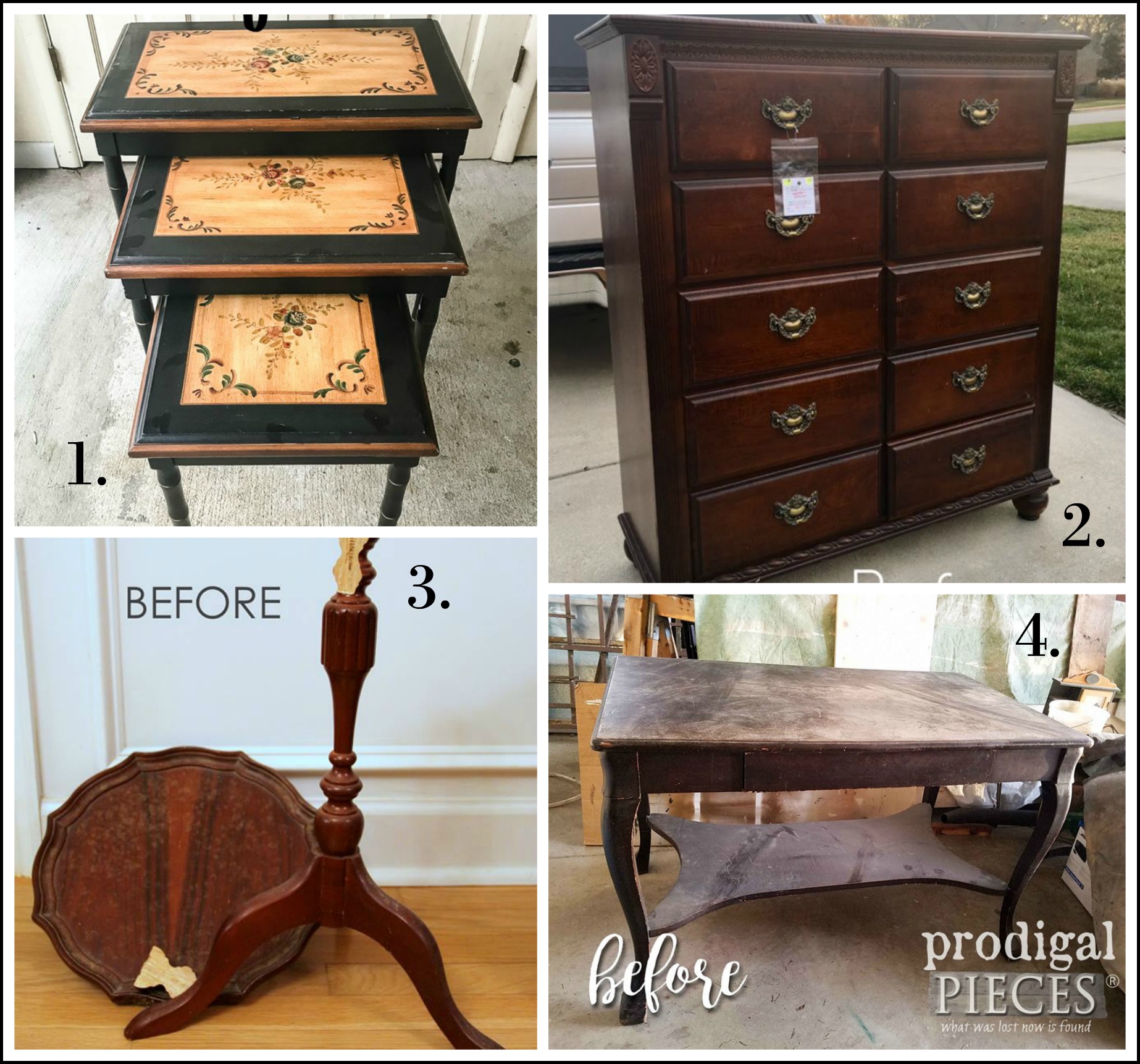 1. Bless'er House
2. Confessions of a Serial DIYer
3. Artsy Chicks Rule
4. Prodigal Pieces
Talk soon, my friends!  Jen
Don't forget… The full list of all my favorite DIY products is now available – Click below…