Back in April I moved into my space at Antiques on Main and said goodbye to the other store I'd been at for four years.  If you remember, AOM only had a small endcap space available at the time, and I was praying for a bigger space to be available soon.  (Read about it Here.)
Here's my small space when I moved in: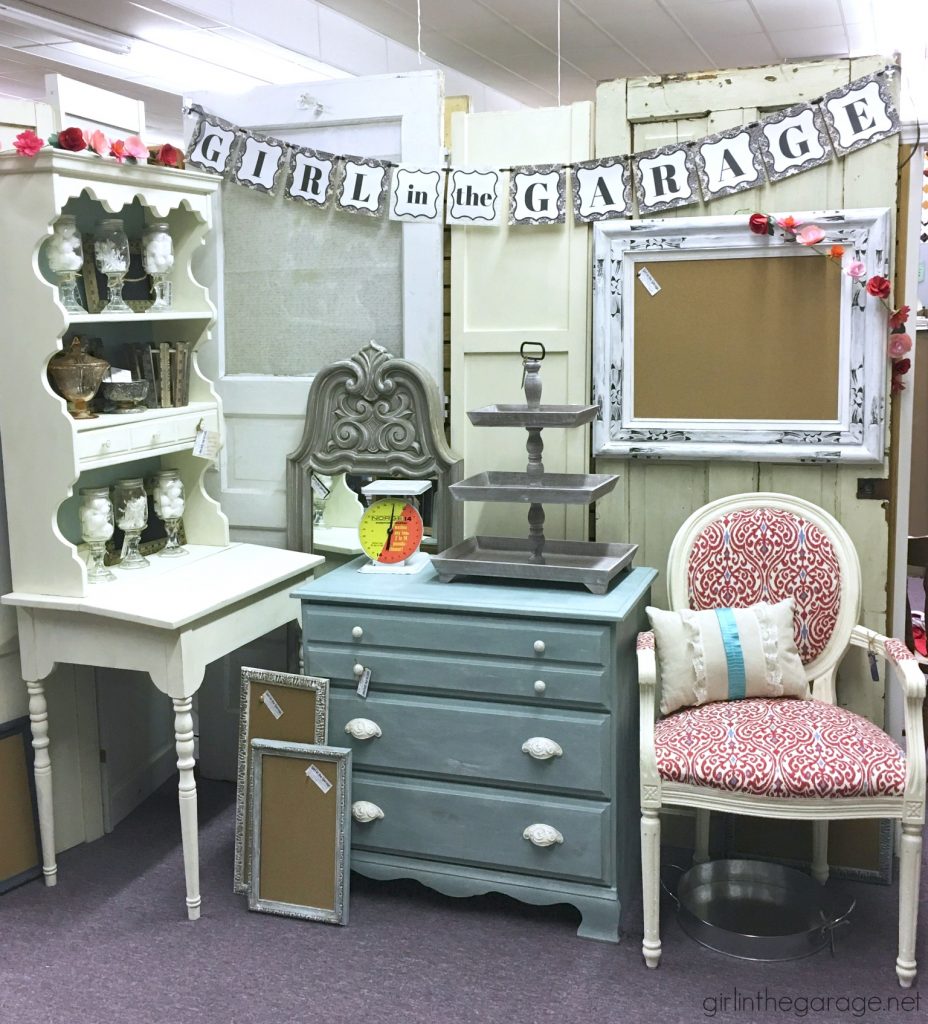 It's cute, but a little cramped.   LOL.
A few weeks later they called and said I could have a bigger space in May.  (Wahoo)
The space is set up now and almost complete – it has a 6-ft tall wall on the left and back sides.  The right side is open to booth next to me, and I'm creating a temporary partition to help define my space.
I lucked out with this pretty gray wall, but it ended up being much darker than the other white and cream "walls" (doors) in my space.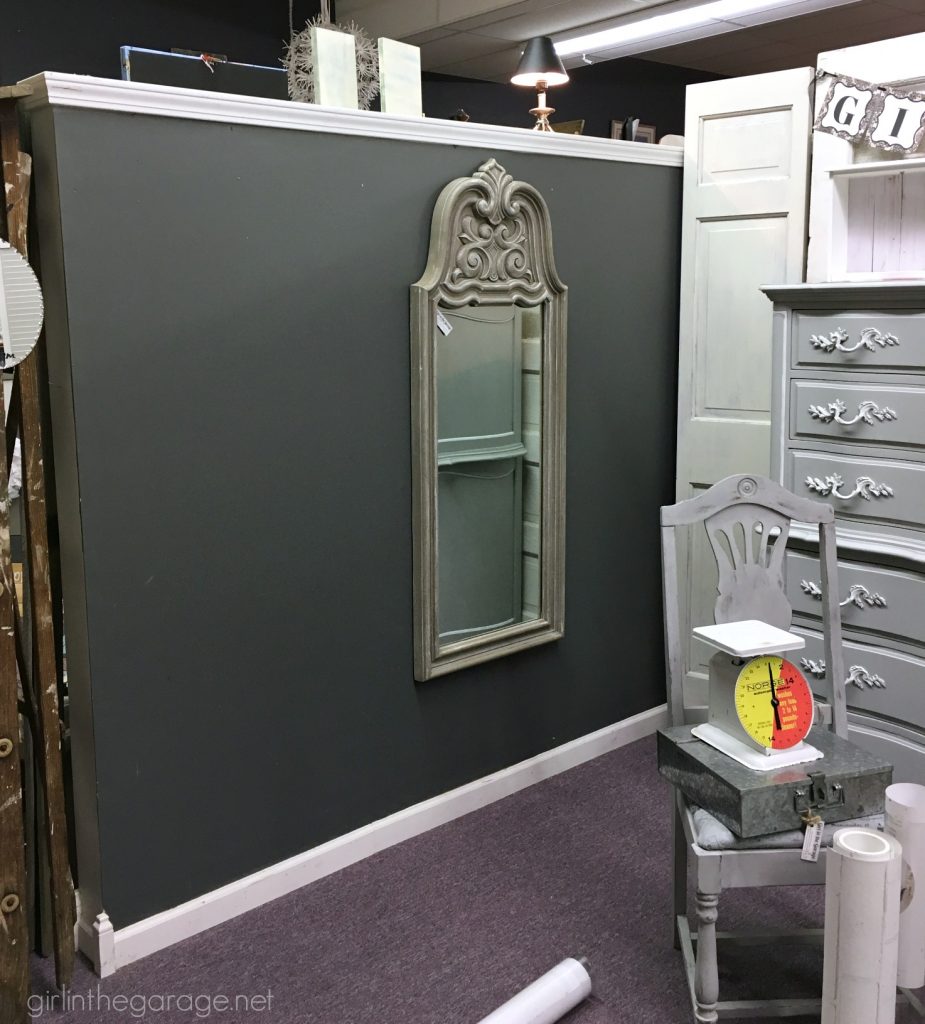 This post contains affiliate links to help you find the products that I use/recommend.
I'd been dying to try this faux brick wallpaper that's easy to hang and repositionable.  It doesn't get much better than peel-and-stick for a look that's temporary but has a big impact!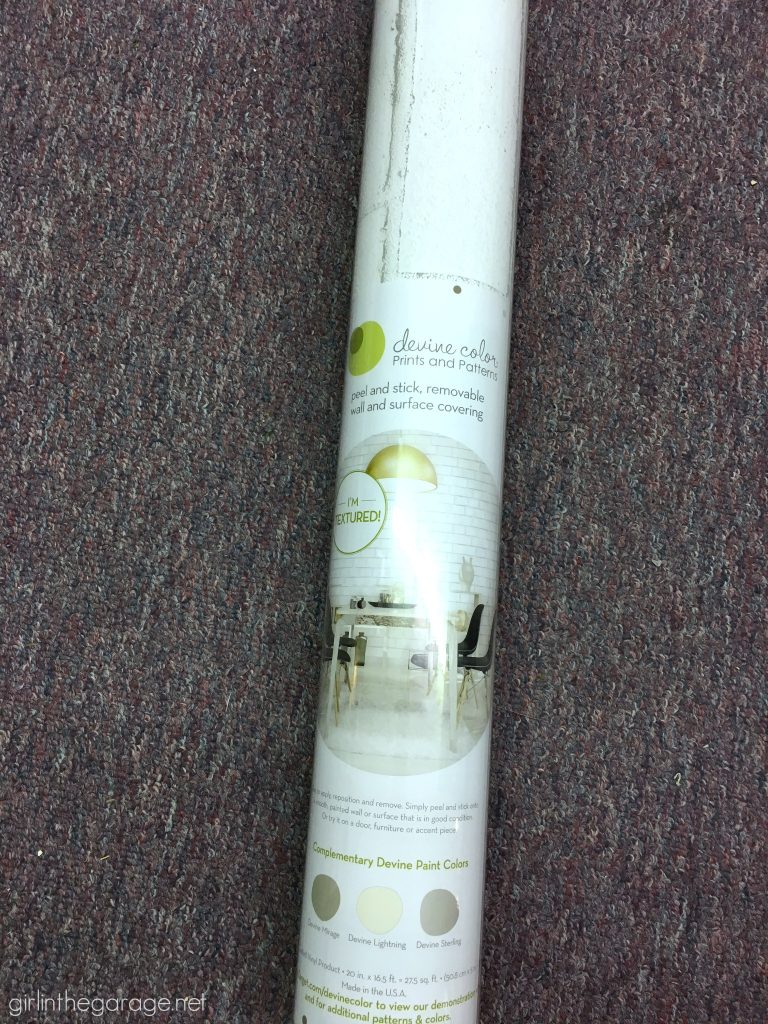 Mine is from Target – but Here's a similar one from Amazon (and a little less expensive too).
It's great for antique booths like this but really any wall in your home can easily become an accent wall in an afternoon's time.
First, measure and cut the faux brick wallpaper.  Peel a few inches off the back to get started, making sure your paper is lined up nice and straight.  Go slowly and press out any bubbles as you go.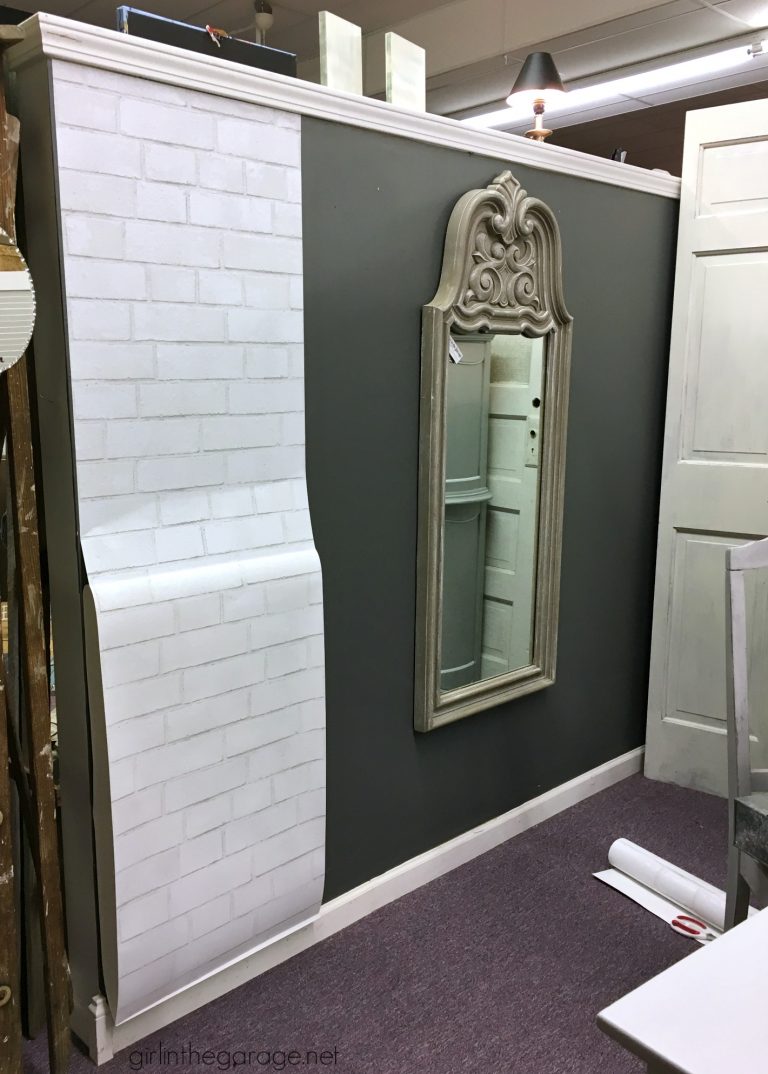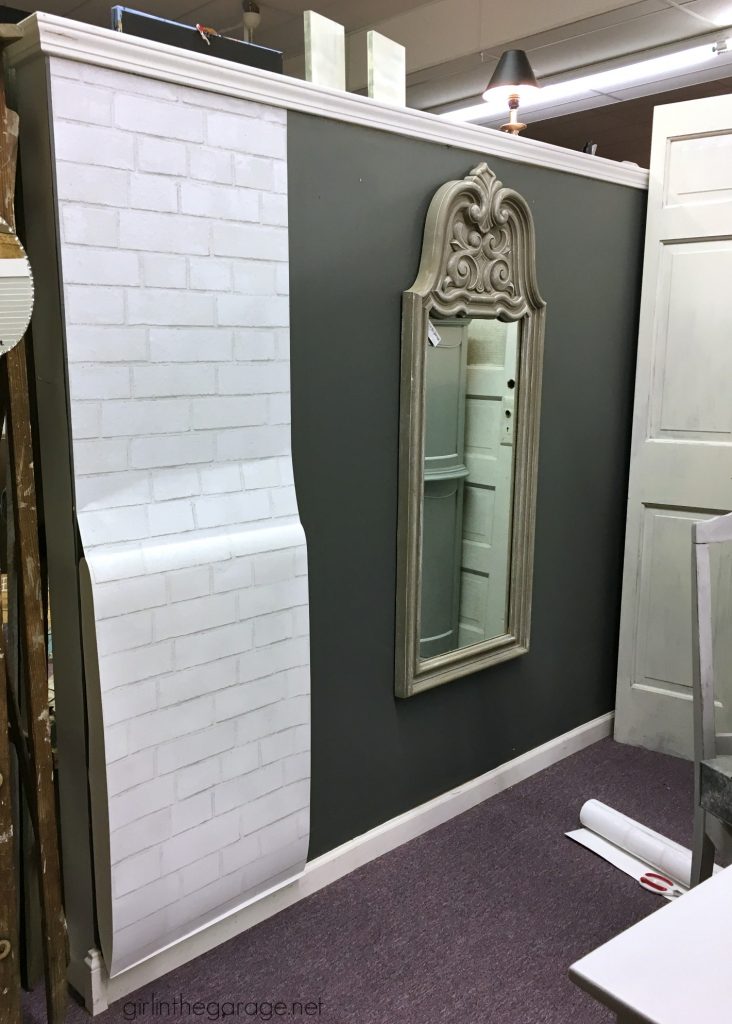 Keep going with the other panels, and be careful lining them up next to each other.
Remember it's easy to unstick and redo an area if you need to.  Also, it's not necessary but it really does help to have a partner to help hold the paper or press out bubbles.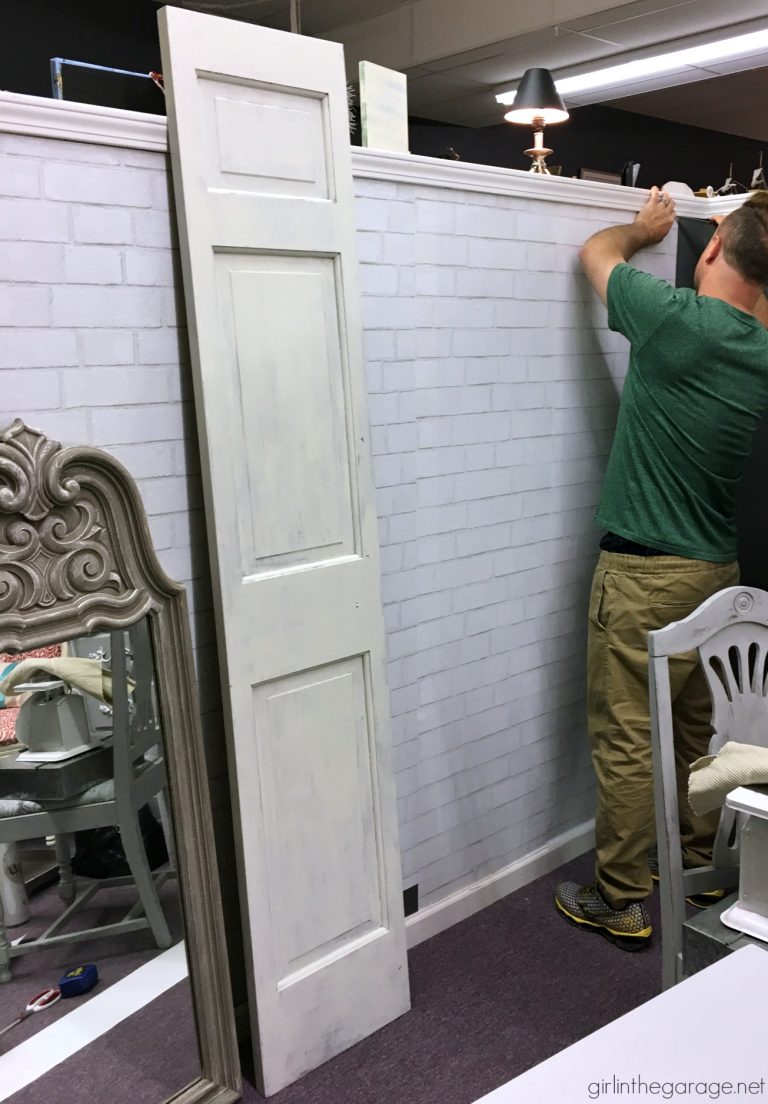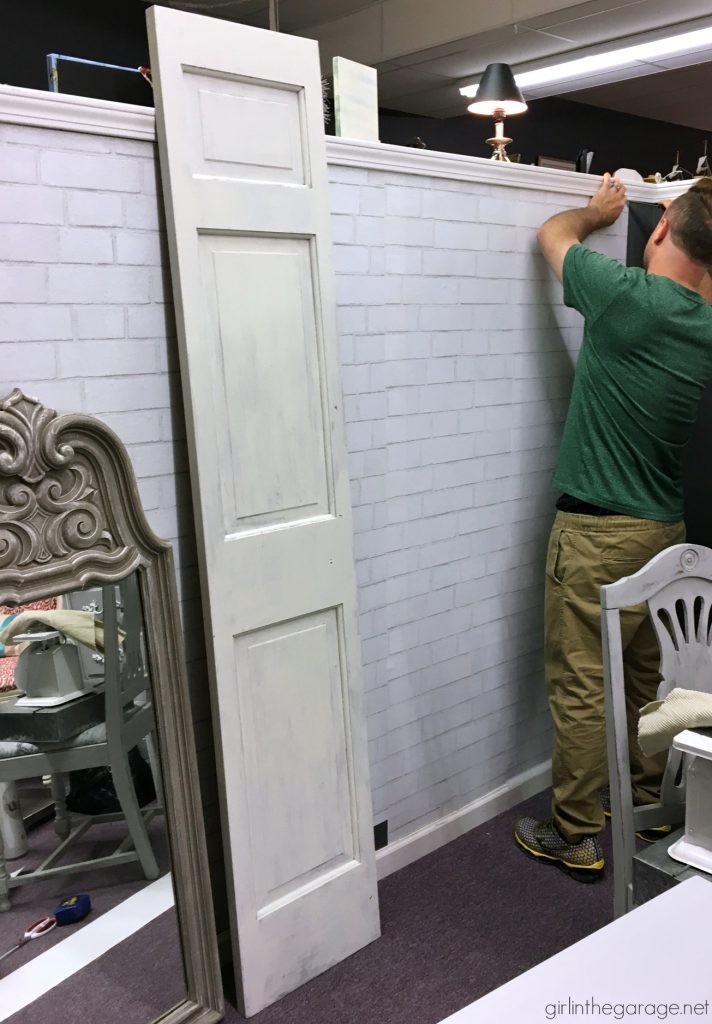 Lining up the faux brick wallpaper panels is pretty tricky, so we went with the "it's good enough" plan instead of perfection.  😉
If I were hanging this in my home and had to see it every day, I would have been more picky about lining it all up perfectly.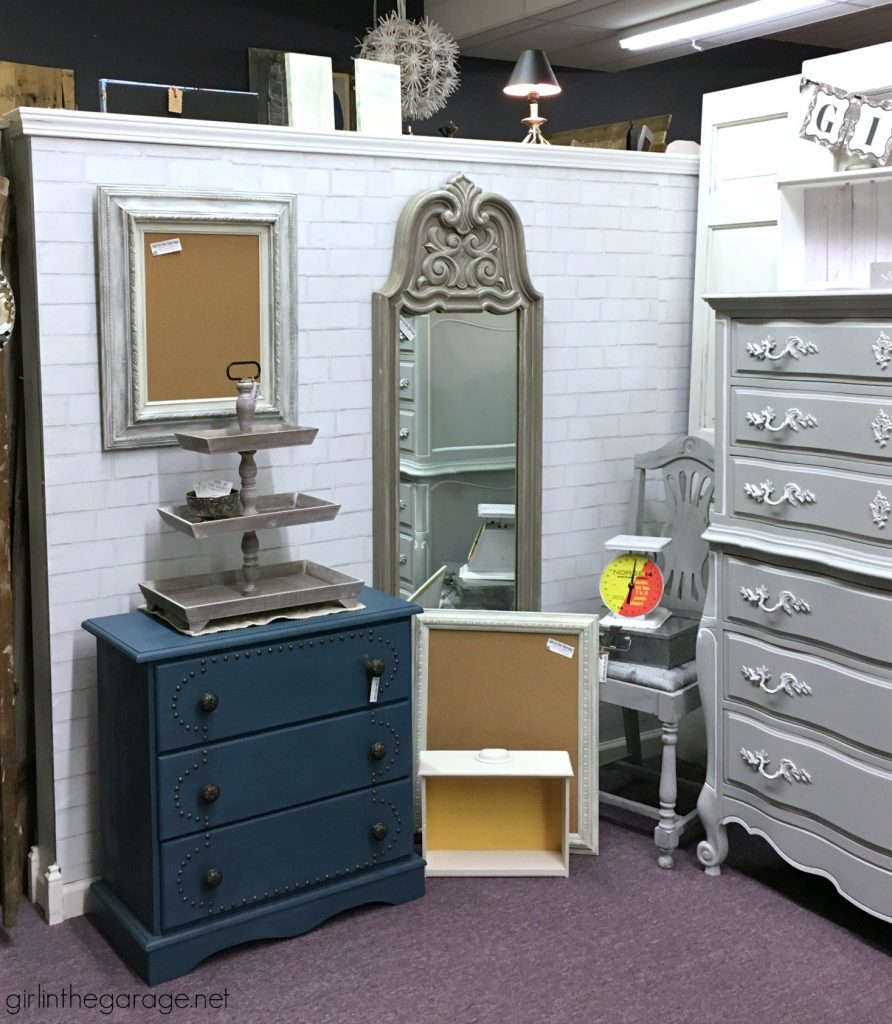 I think we succeeded in making a statement wall that is more cohesive with the rest of the space now.
Have you been looking for an easy way to update your booth, or a wall in your home?  It doesn't get too much easier than this.  (By the way, this is not a sponsored post – I just really like this wallpaper.)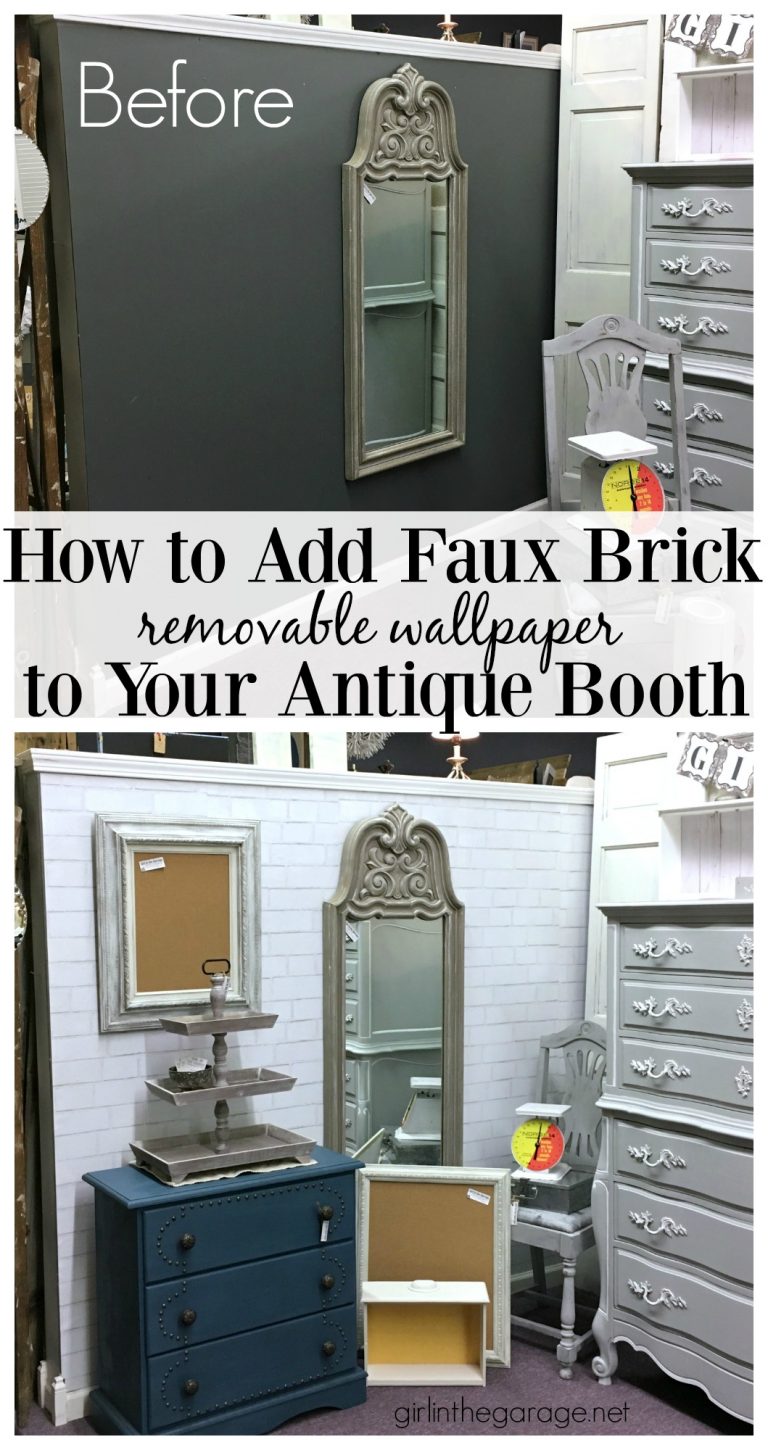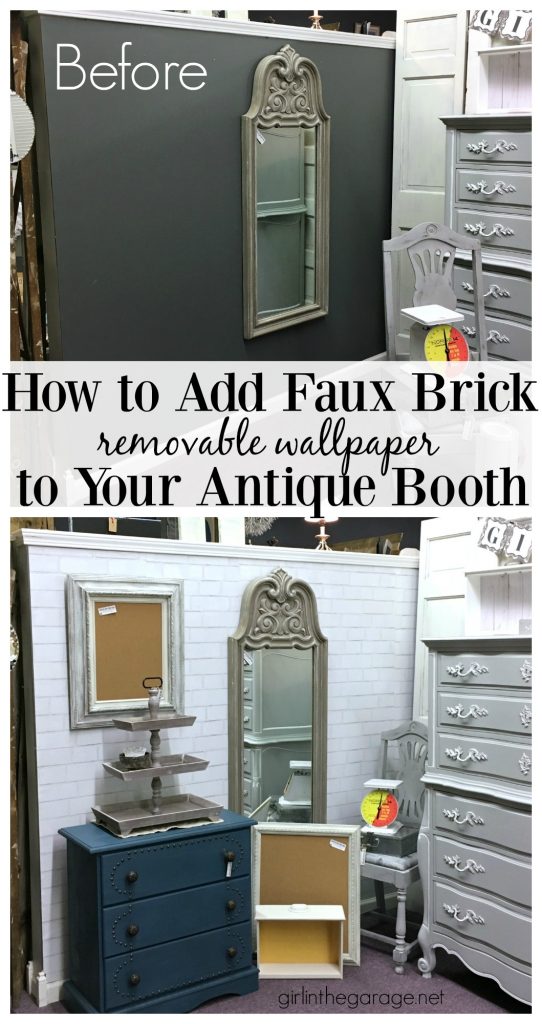 I need to take more photos of my finished antique booth, I'll share them with you soon!
Friends, what other ideas do you have for booth walls?  I'd love to hear them in a comment below.
Jen
Thinking about painting and selling furniture – either in an antique booth or vintage market?  Click below for more tips and advice!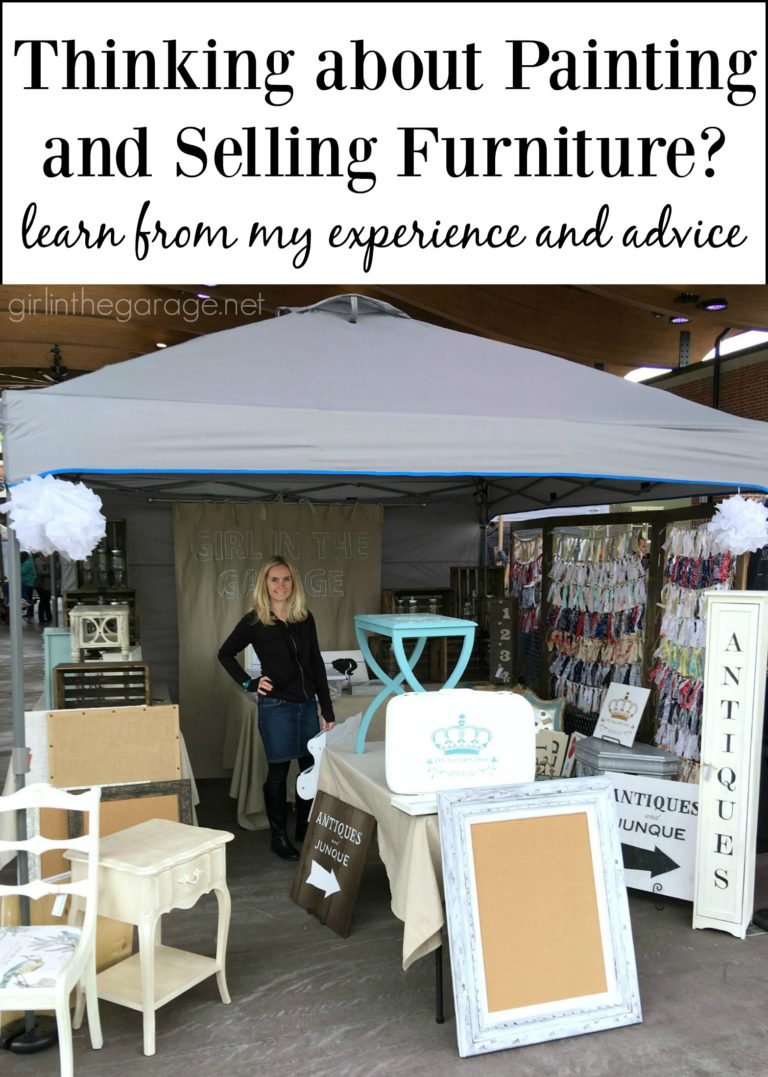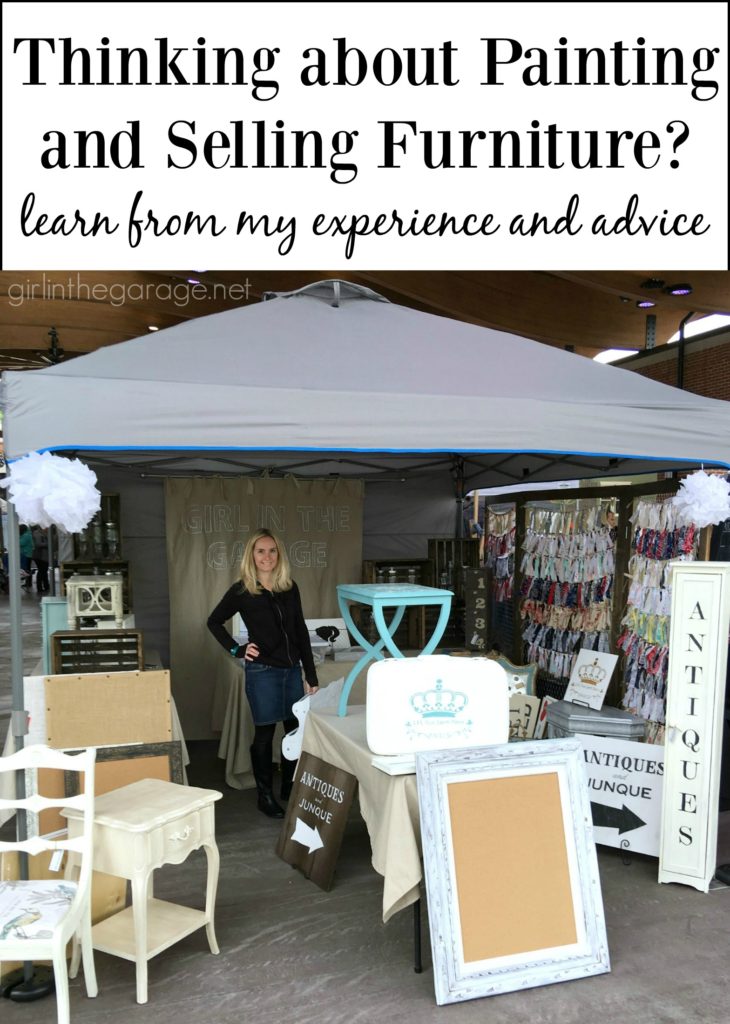 You may also like…
The Giant Paris Map: How to Make a Statement Wall with Removable Wallpaper