Hey guys, I have some exciting news today! I've been a busy girl making plans and working on some fun things behind the scenes. As you may know, I've had a booth in an antique mall for almost 4 years. For a while now, I've just felt like maybe I wasn't in the right location anymore. The employees have always been so great but I think my style/merchandise was a bit different from most of the other vendors in the store. I believed there was somewhere else that I could feel more at home.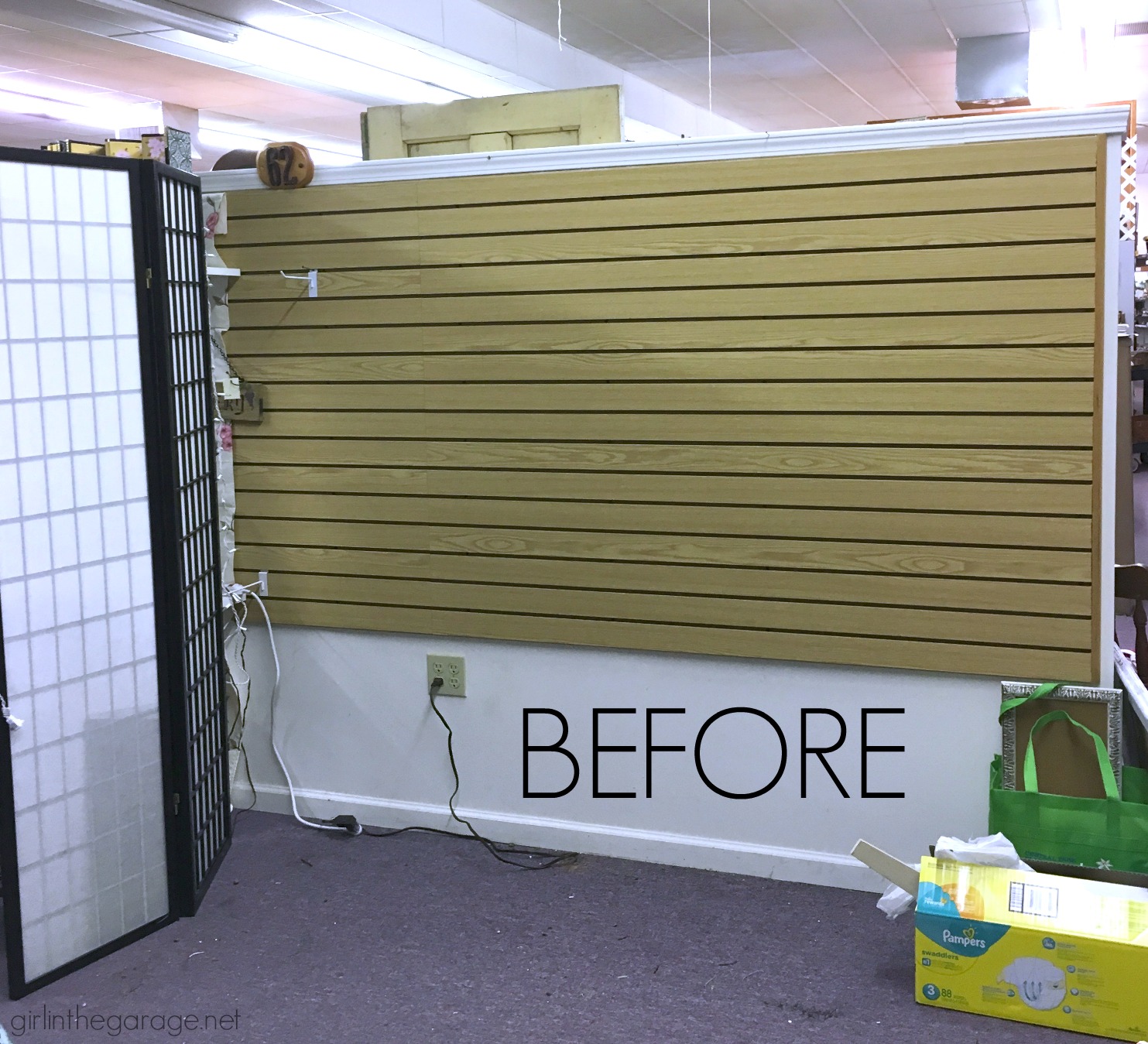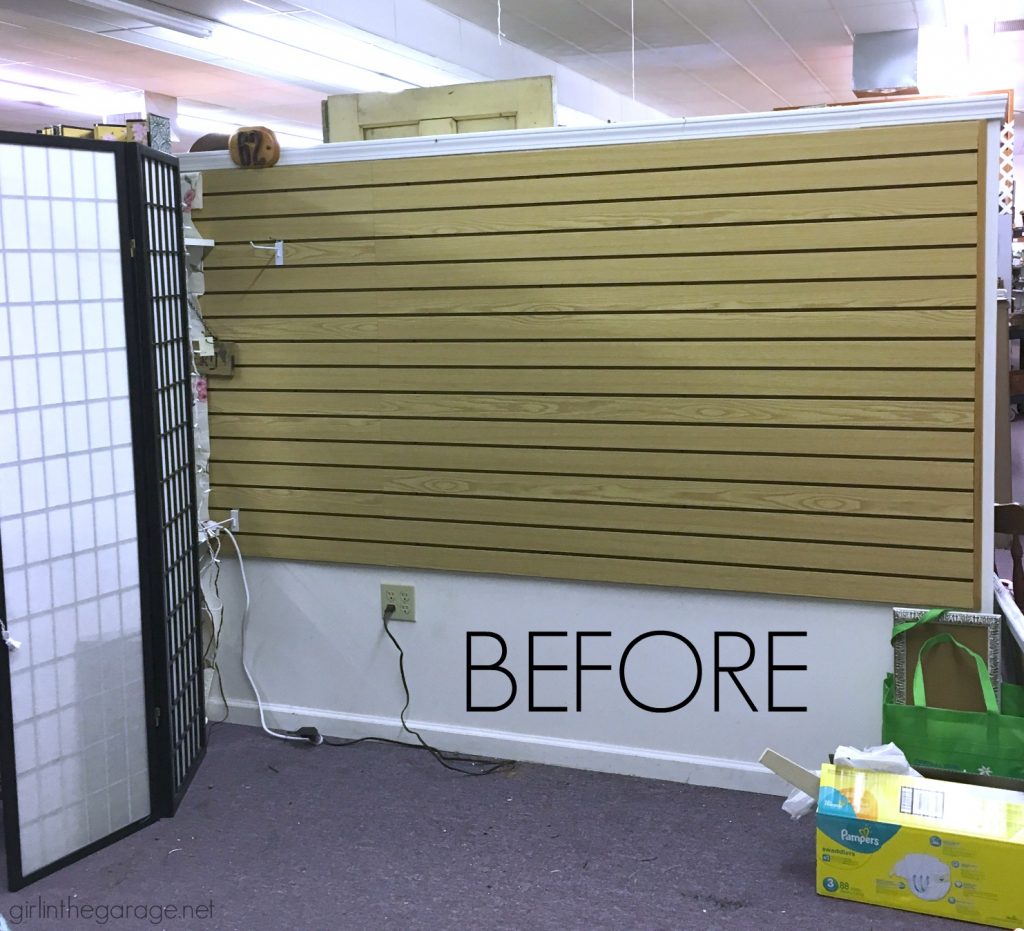 Last year, I started the search for a new store and I kept hearing so many people rave about this antique store a little further away from me – Antiques on Main in Crown Point, Indiana. So last May I got on the wait list, and I've been checking back about every other month and they finally had an opening for me! YEAY!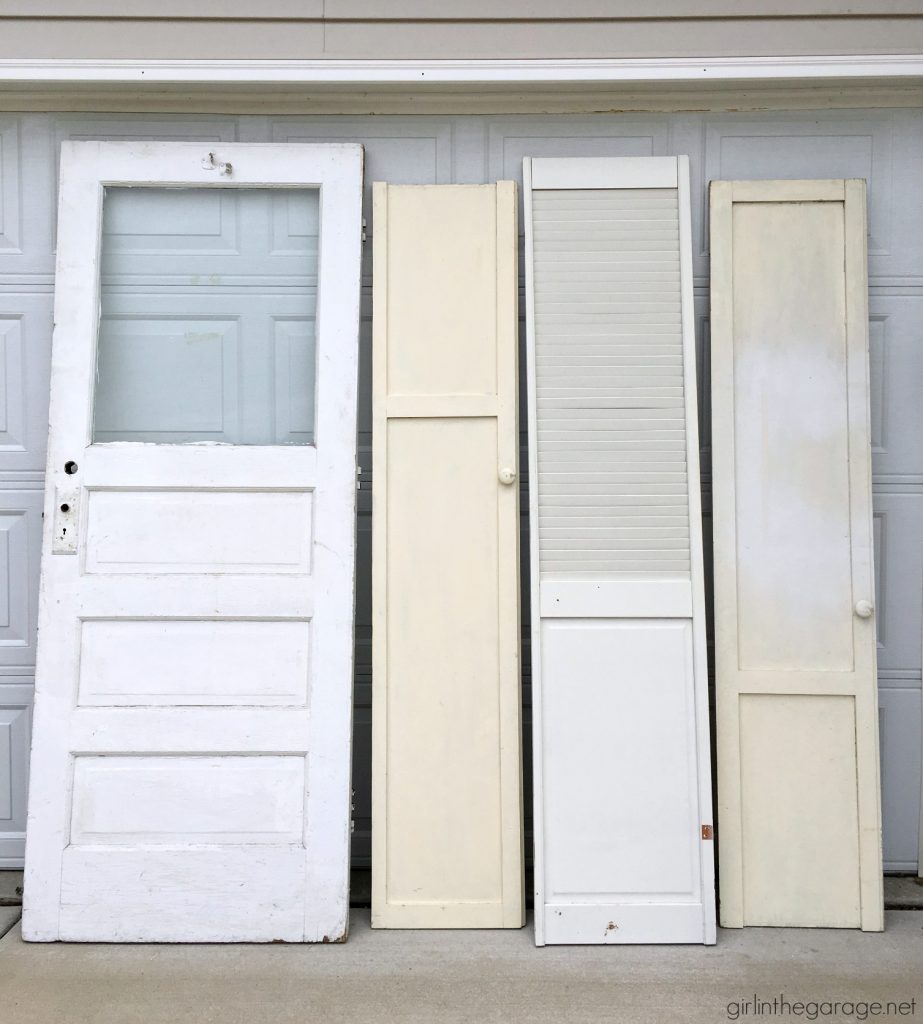 Yesterday Mr. GITG and I set up the new space, and we used old doors as the backdrop (the four in the photo above plus one more) and I love how it turned out!
The other two narrow doors are on the left behind the secretary, since the walls make an L shape.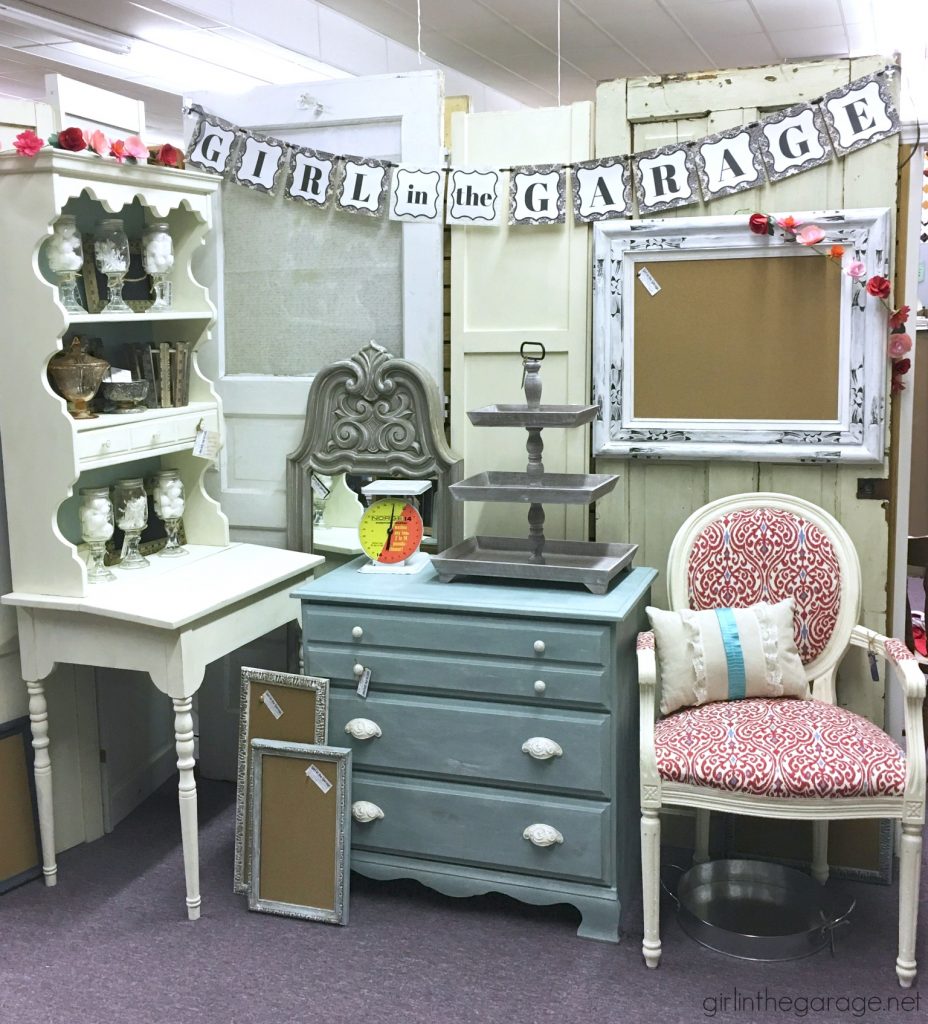 It's pretty small, about 1/4 the size of my old space. Which isn't the greatest thing since my furniture tends to take up some serious room, but I'm still on the list to move to a bigger space, so fingers crossed that won't take too long. 😉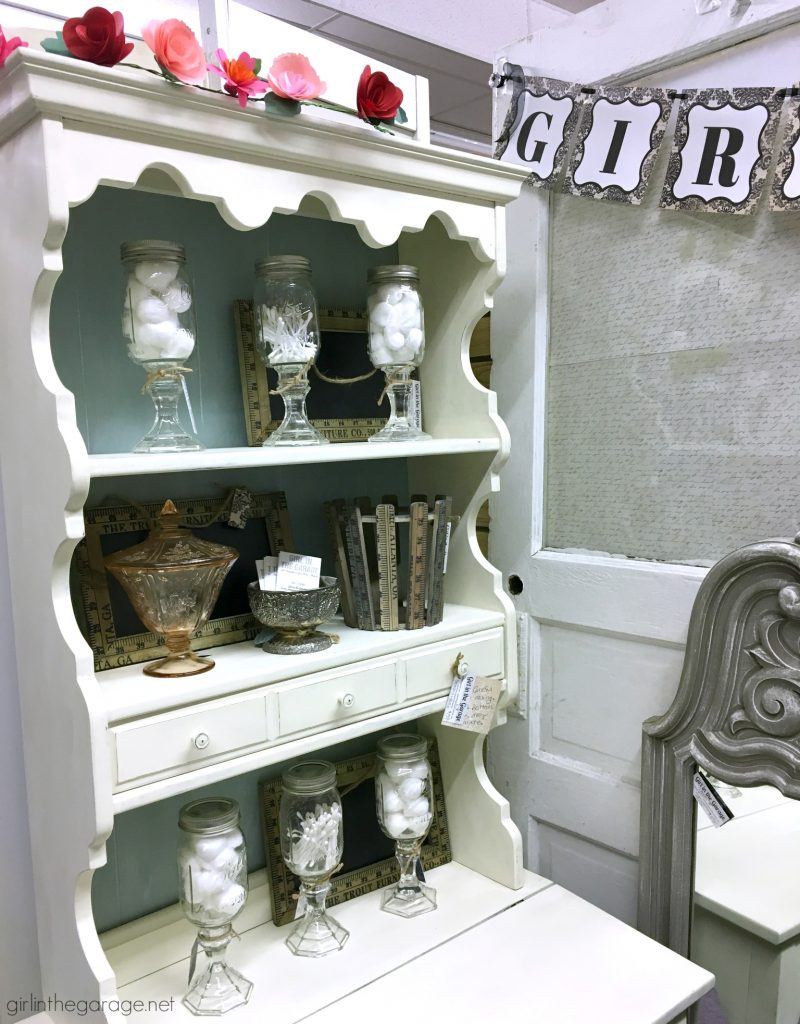 I still have a few pieces in my old booth through March (on discount), and some of these pieces I had just chilling at my house – like this vintage secretary, the duck egg blue dresser I just painted, this mirror, and the chair I reupholstered last summer. My DIY apothecary jars are also there on the shelves.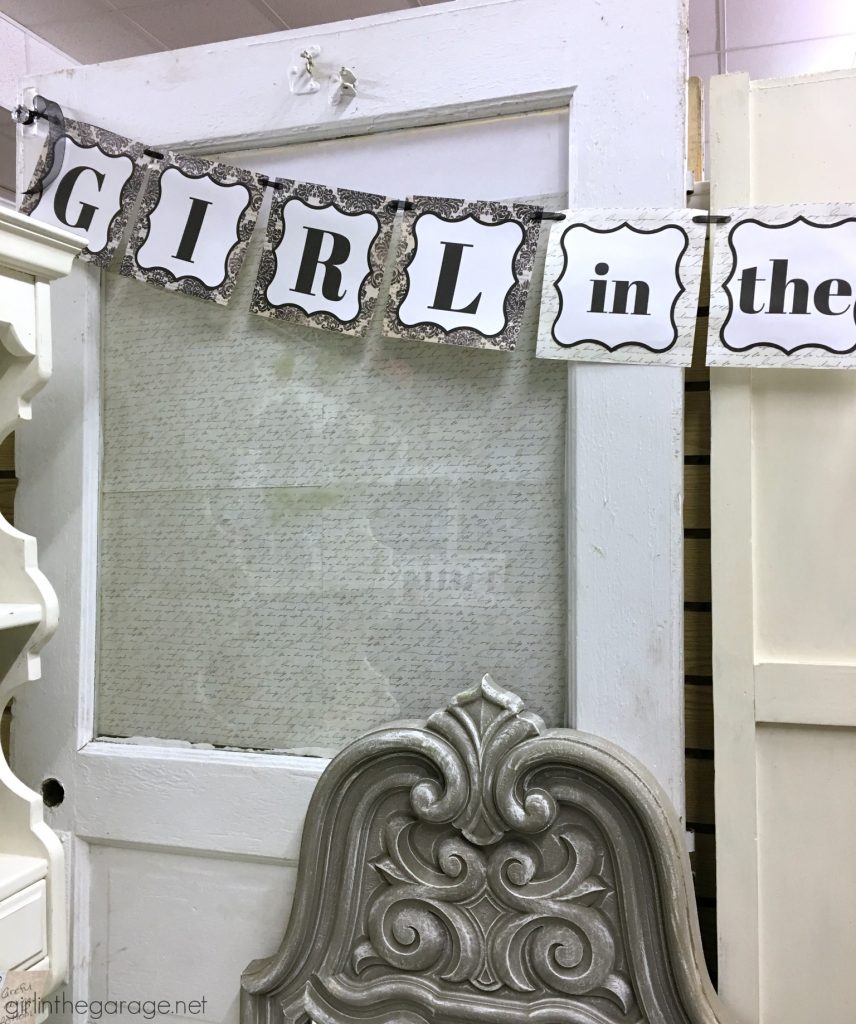 I taped some script paper into the window – it's the same kind that's behind "in" and "the" in the GITG banner, and the same kind I used in the drawers for the duck egg blue dresser.
I also brought some framed cork boards, which usually sell pretty well.
(All of these photos were taken on my cell phone, so I apologize that the quality isn't that great.)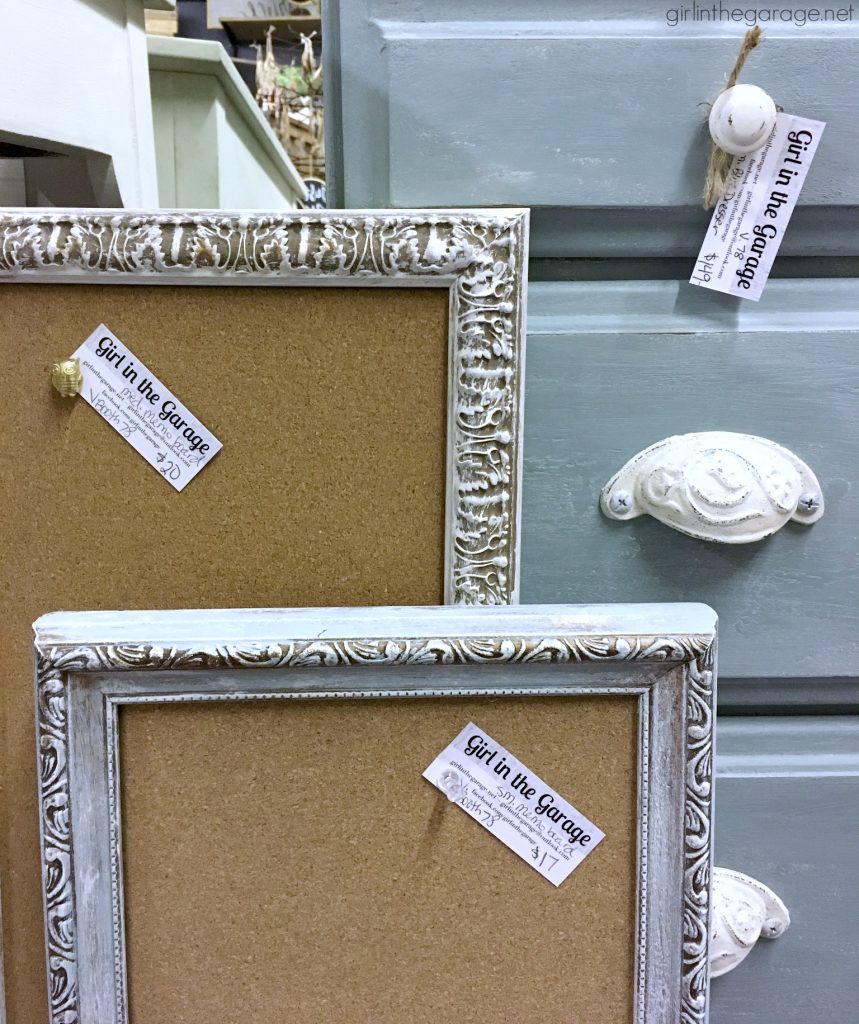 Since this is a small space I knew I needed a sign that wouldn't take too much room, so I made a new one. I printed out the letters and the fancy "box" 2 per page onto cardstock (designed at Canva.com) and then glued a 6x6in. square of scrapbook paper behind them. Then I punched a hole in each corner, strung them with black ribbon, and tied them to command strip hooks that look like glass knobs. It was almost too wide for my 7ft. space, haha.


Here's a reminder of the before and after: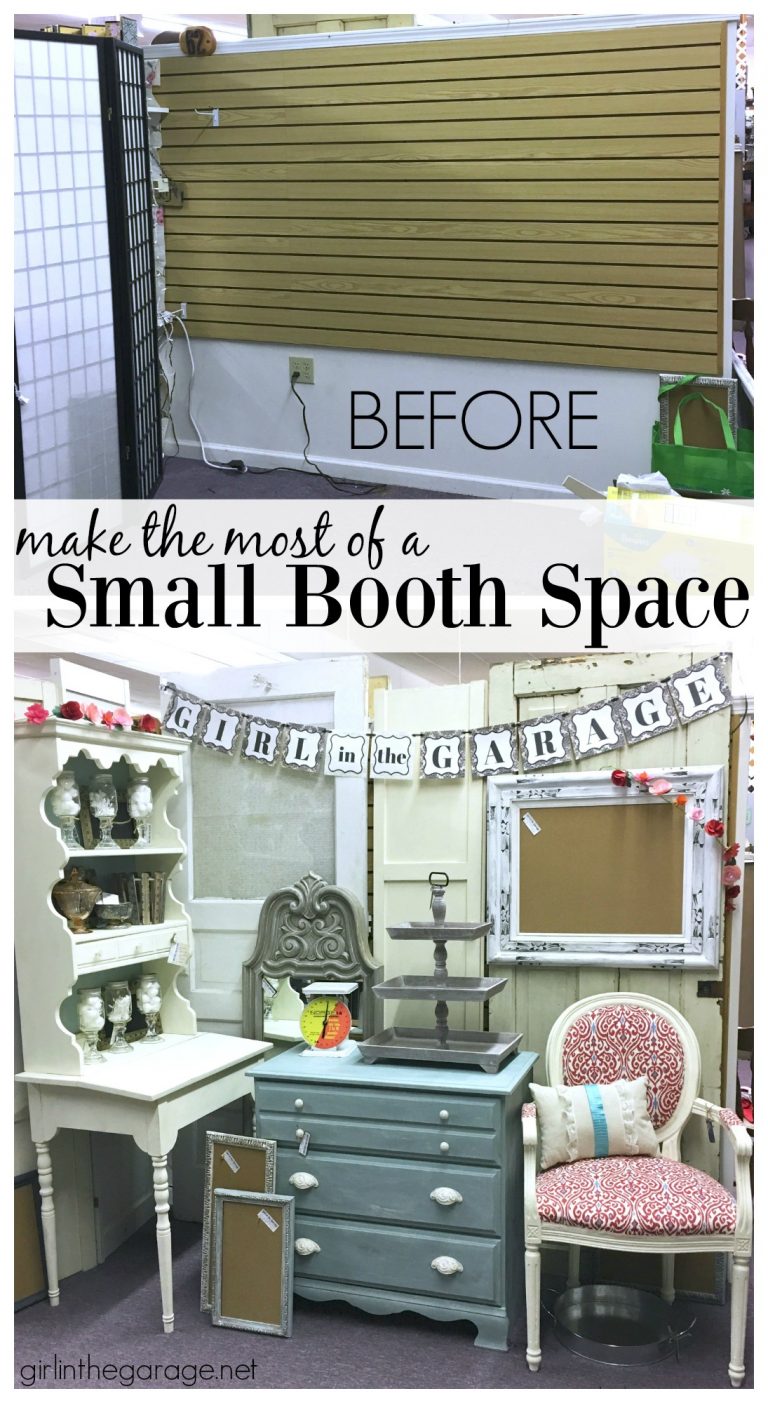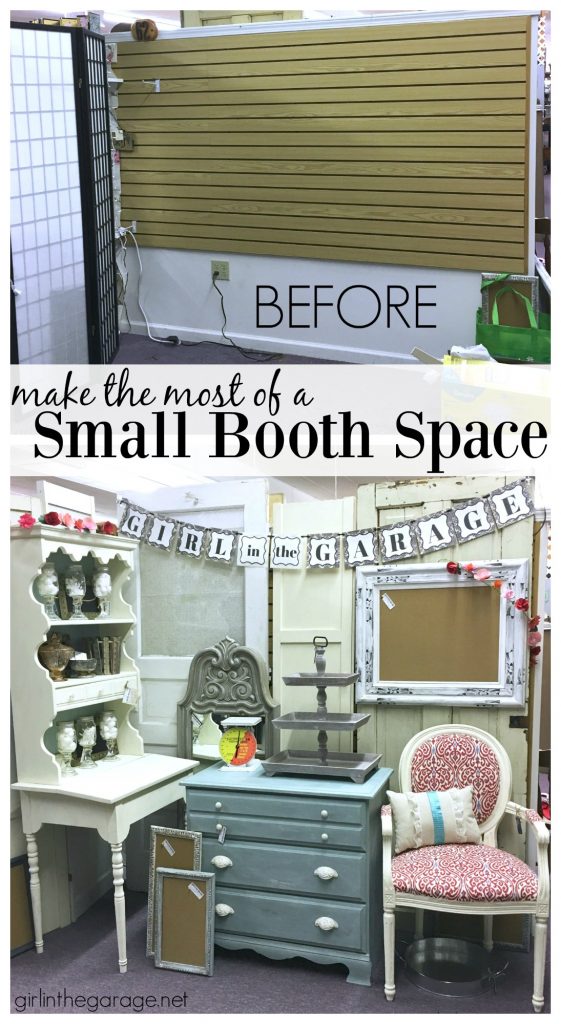 I am so, so happy with how it turned out. Now I'll have fun keeping it stocked with pretty things!
Antiques on Main is having their spring sale event today and tomorrow, so stop by for a visit if you're in the area. 🙂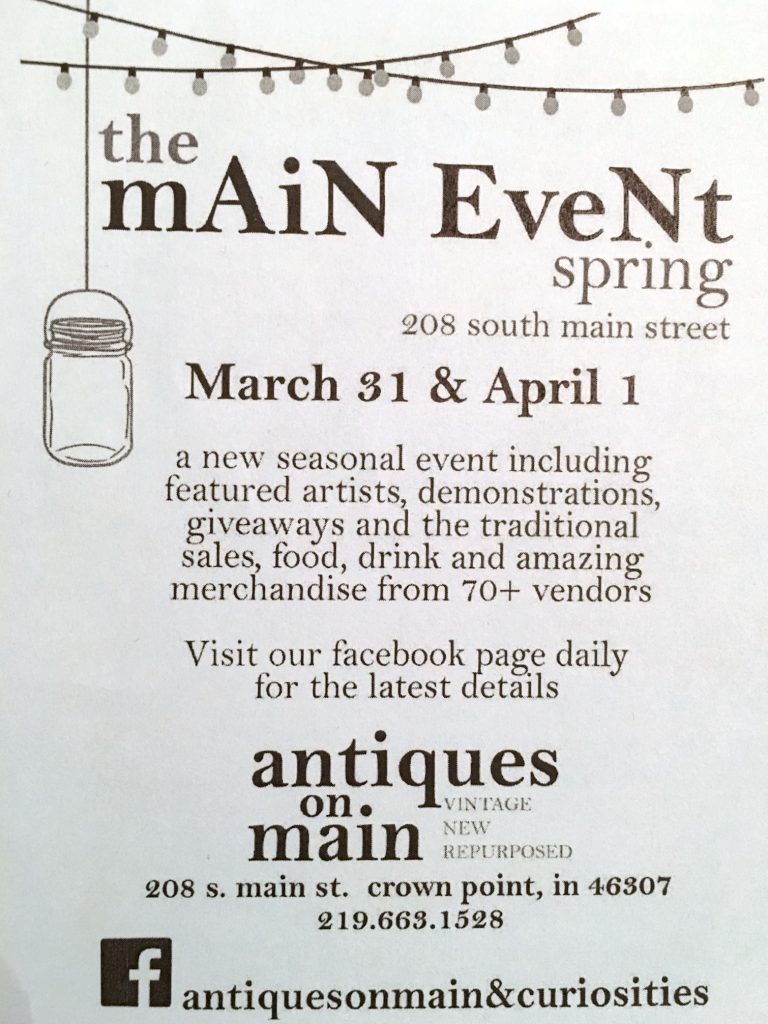 Even though my new space is small, vintage market season is starting again soon so I'll be able to sell my furniture and decor there also. Speaking of…
I booked my first market for this year. YEAY again!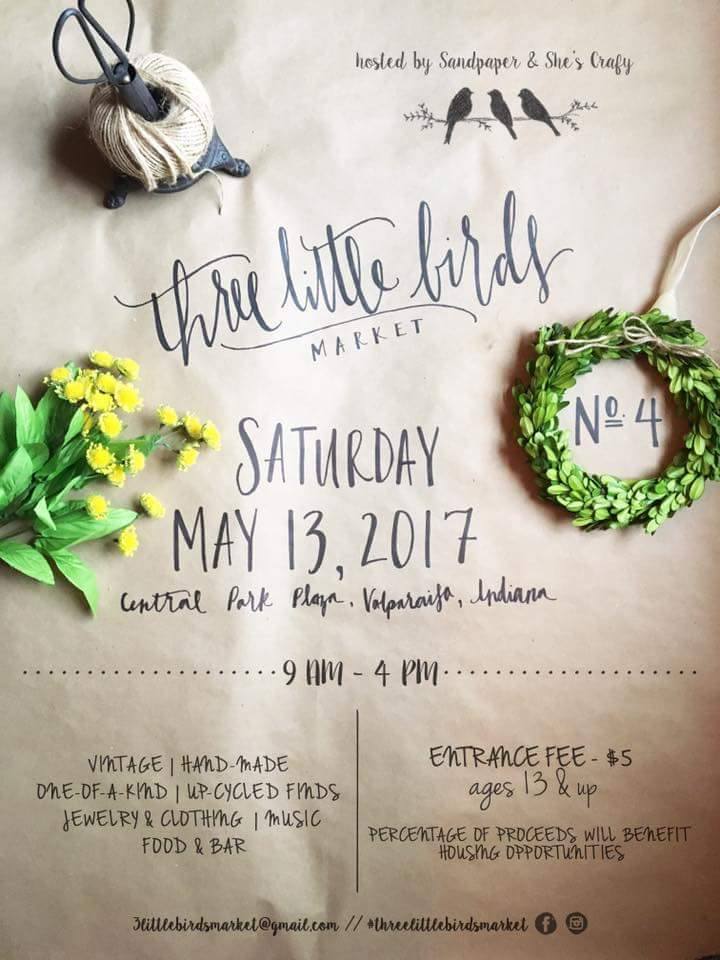 I was a vendor at the very first Three Little Birds Market last May (read about my experience here) and I know the organizers pretty well so I'm looking forward to being there again for their 4th market.
Jen