This dresser makeover didn't quite go as planned, but that always keeps things interesting, doesn't it?
Whether you're a total newbie or you're Joanna Gaines, something is bound to go wrong once in awhile and you've got to learn to keep going and just make the best of it!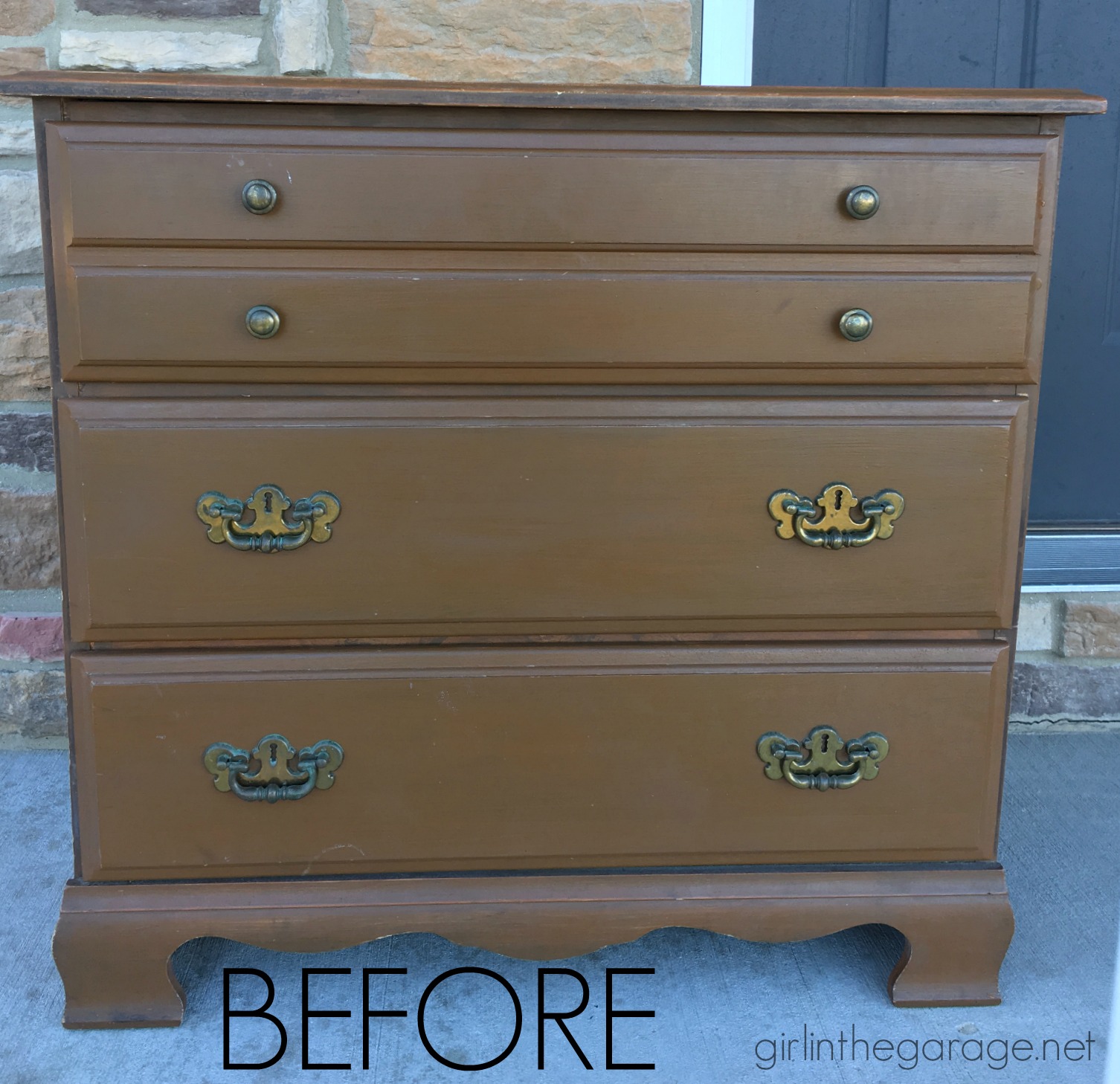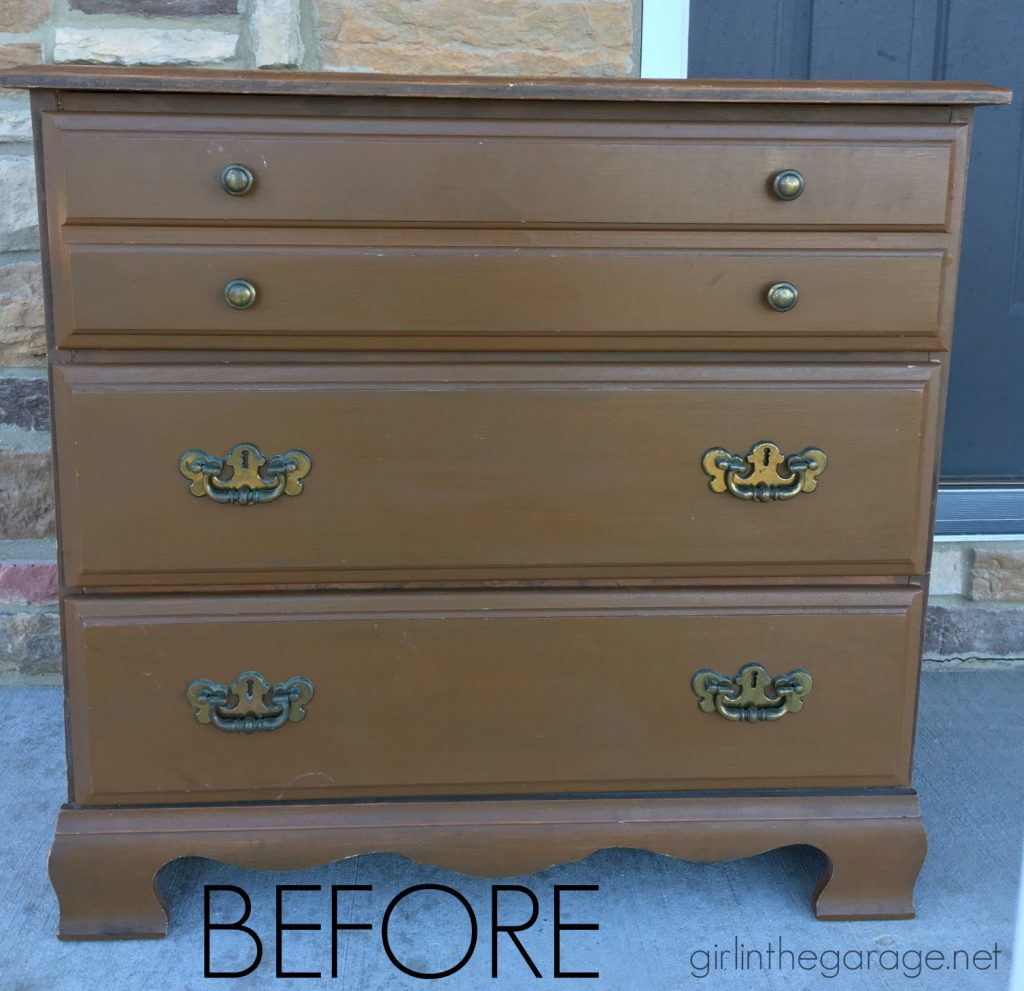 This little dresser caught my eye in a Facebook yard sale group, and after a week of watching the price slowly go down, I decided it was meant to be mine.  The top drawer was off its track, but other than that it was just an old (painted) brown vintage dresser.  And the paint was wearing off…
*Today my friends and I (the Furniture Fixer Uppers) are all sharing creative furniture makeovers – you can see and visit theirs also at the bottom of this post.*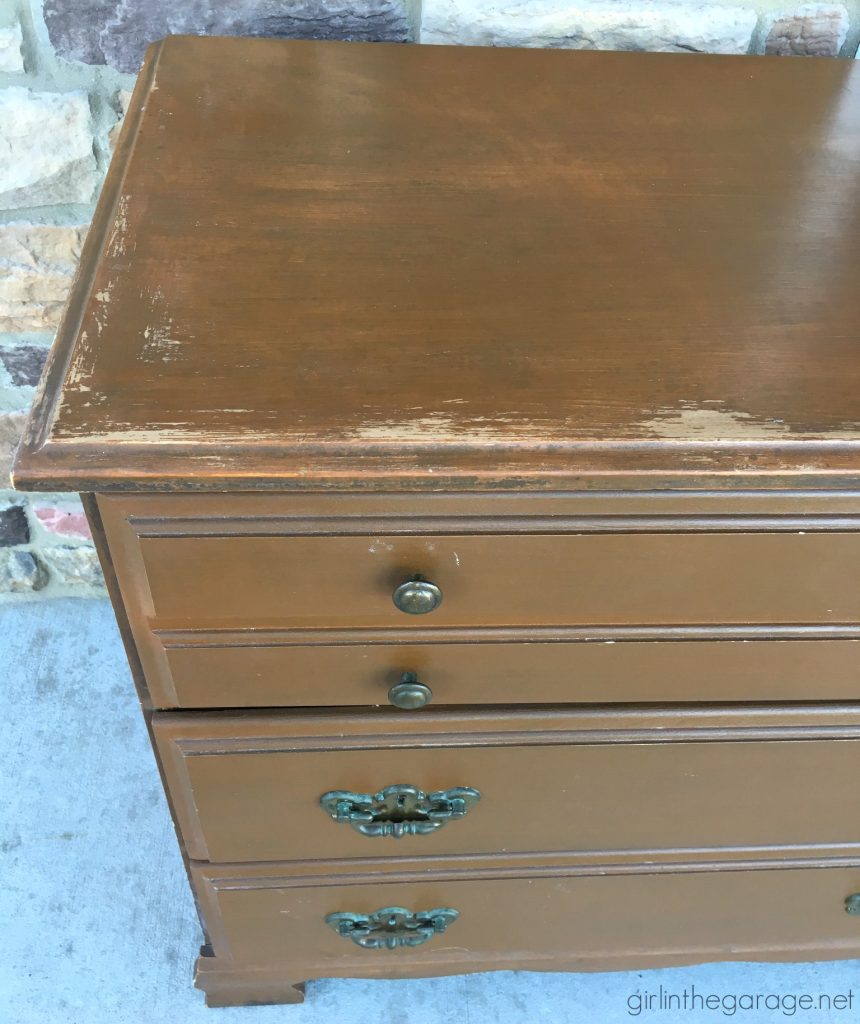 Supplies:
– Annie Sloan Chalk Paint in French Linen
– Annie Sloan Chalk Paint in Old White
– Annie Sloan Chalk Paint in Duck Egg Blue
– Annie Sloan's white wax
– Mod Podge
– Scrapbook paper of choice
– New cup pulls (Hobby Lobby)
– Sandpaper (I used 3M brand, 320 grit)
I didn't want any chance of that brown showing up later, so I sanded it and painted a layer of French Linen, then a layer of Old White.  (I chose the layered look on purpose instead of just priming it.)  I know, it looks like a hot mess here.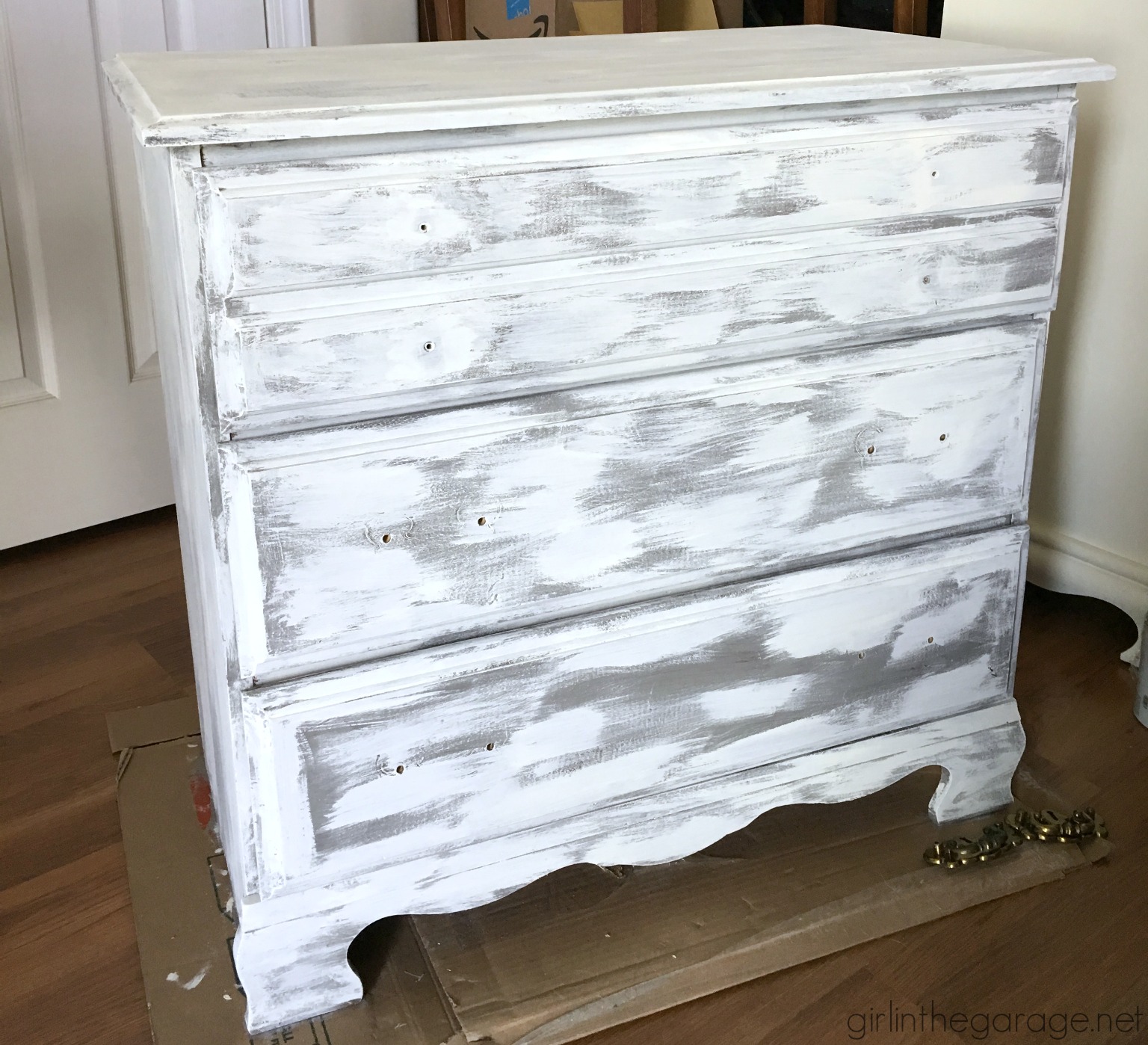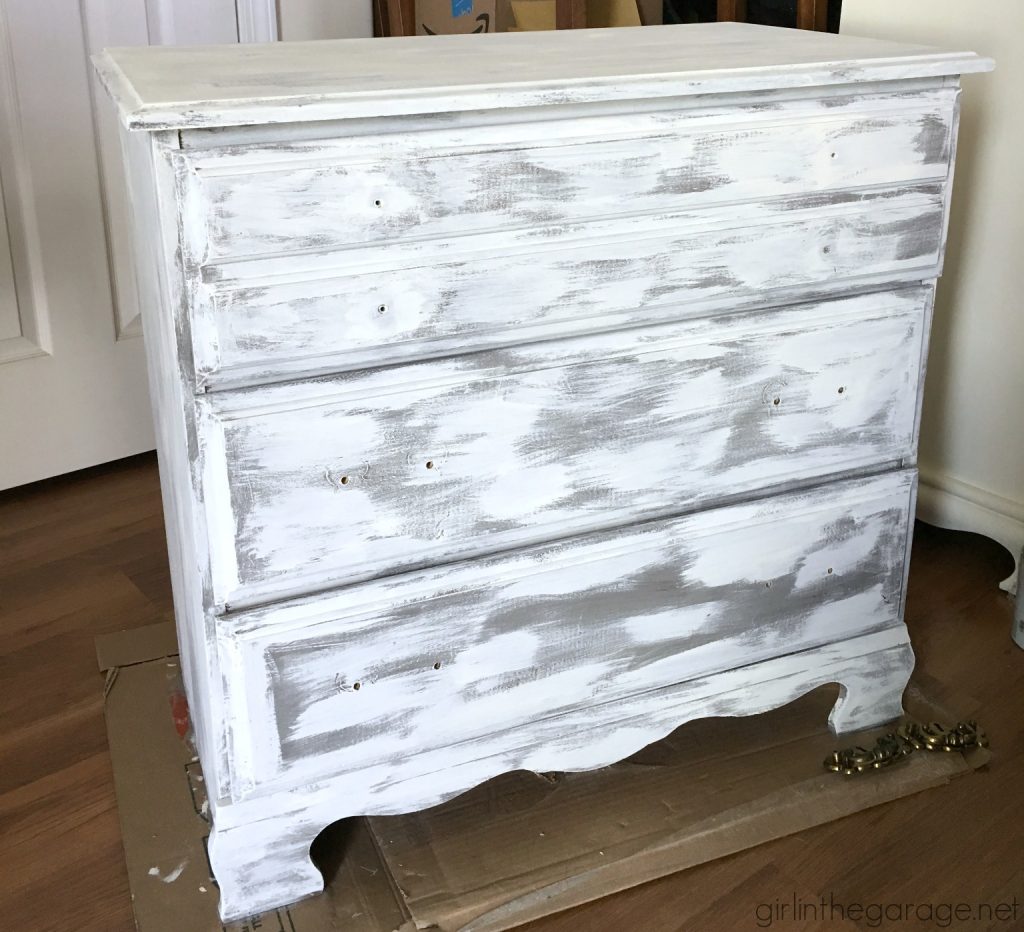 I bought new cup pulls for the bottom two drawers and kept the same hardware for the top drawer.  Since the finishes didn't match, I painted them all Old White, then lightly distressed and waxed.  (I got a few questions about this when I painted the hardware for this recent white dresser makeover – it makes me wonder if other people don't often paint the hardware?  I don't usually either, except when it still looks good and I can save some money.)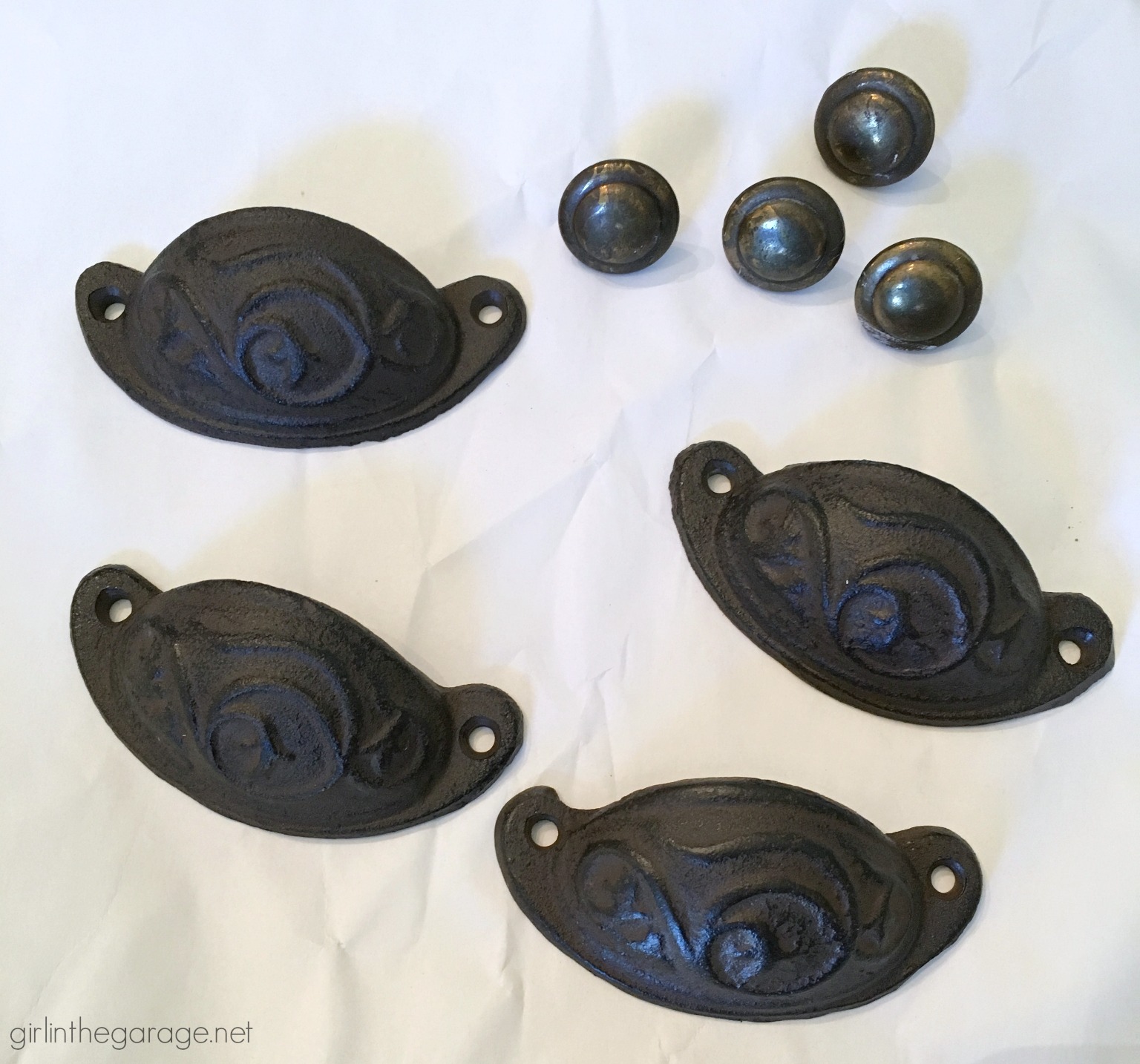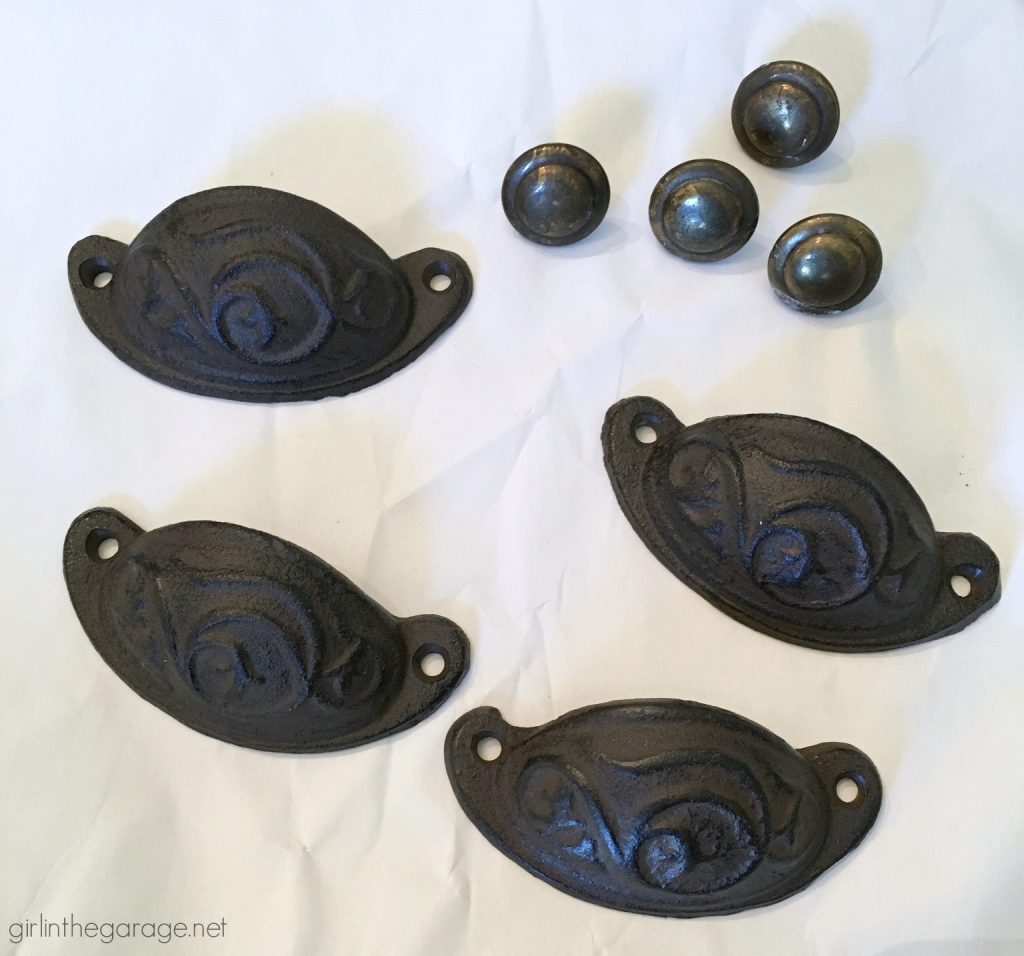 For the top layer of the dresser, I chose Duck Egg Blue.   Except…  I hadn't used it in a long time and of course I didn't put the lid on all the way!
OH NO.  There was at least an inch of pretty-darn-thick Chalk Paint and I really didn't want to just throw it away.  I added a little water (twice) and stirred but it didn't help much.
Here's what I did:  I ended up brushing the paint on anyway and spreading it around as best I could.  Guys, it was pretty gross.  But I was determined!   I figured that if I could get enough paint out of that can to get one layer of duck egg blue all over the dresser, that I could sand it and then smooth out any weirdness after it dried.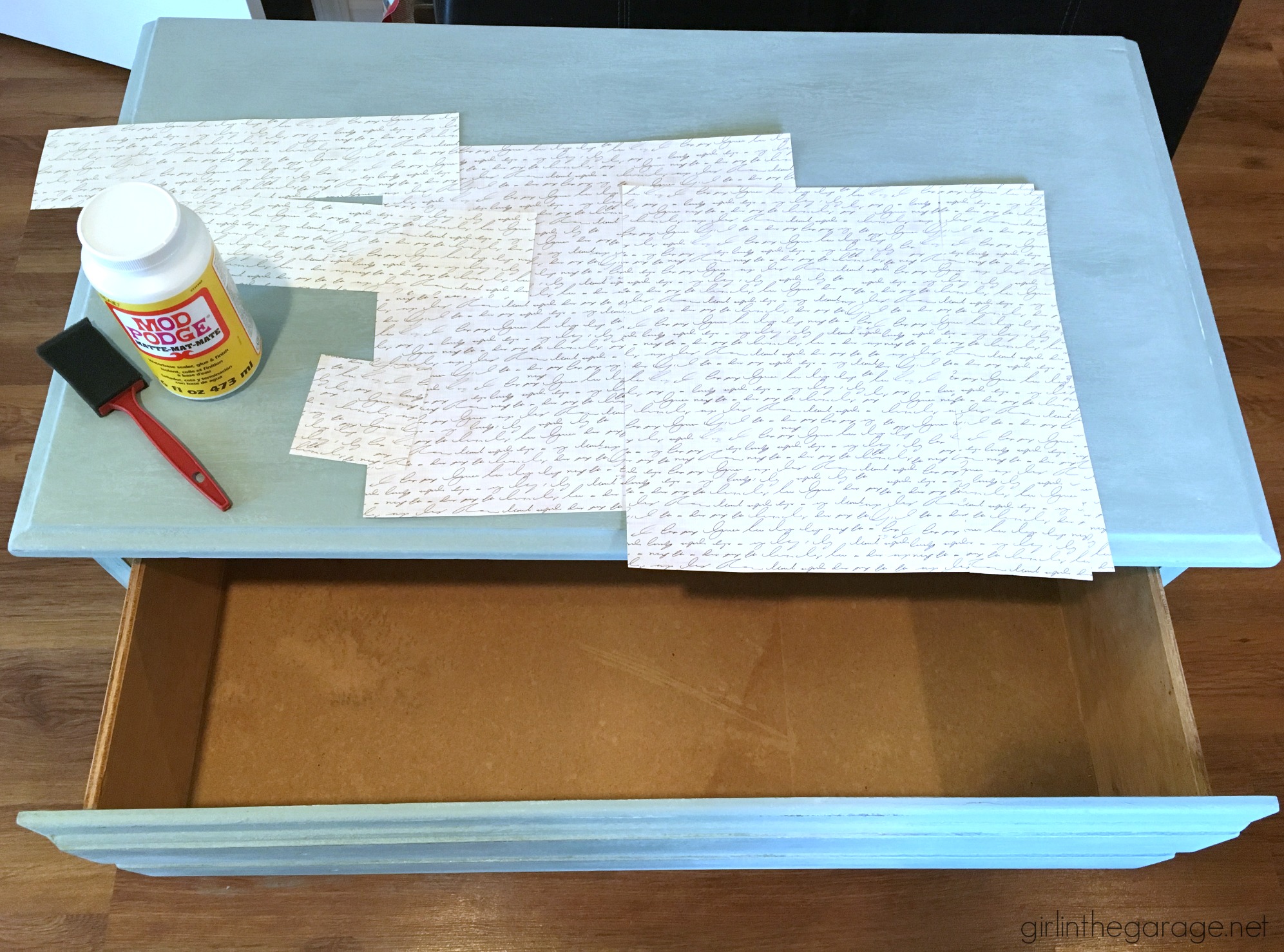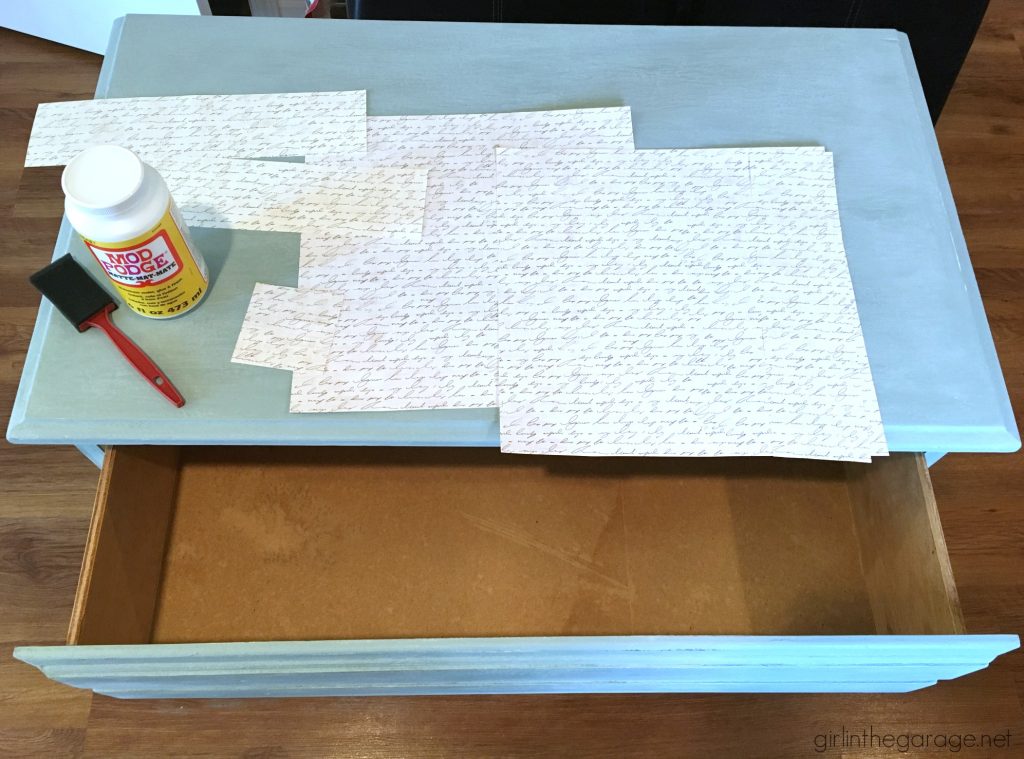 I also decoupaged some script scrapbook paper inside the drawers for a little extra something special.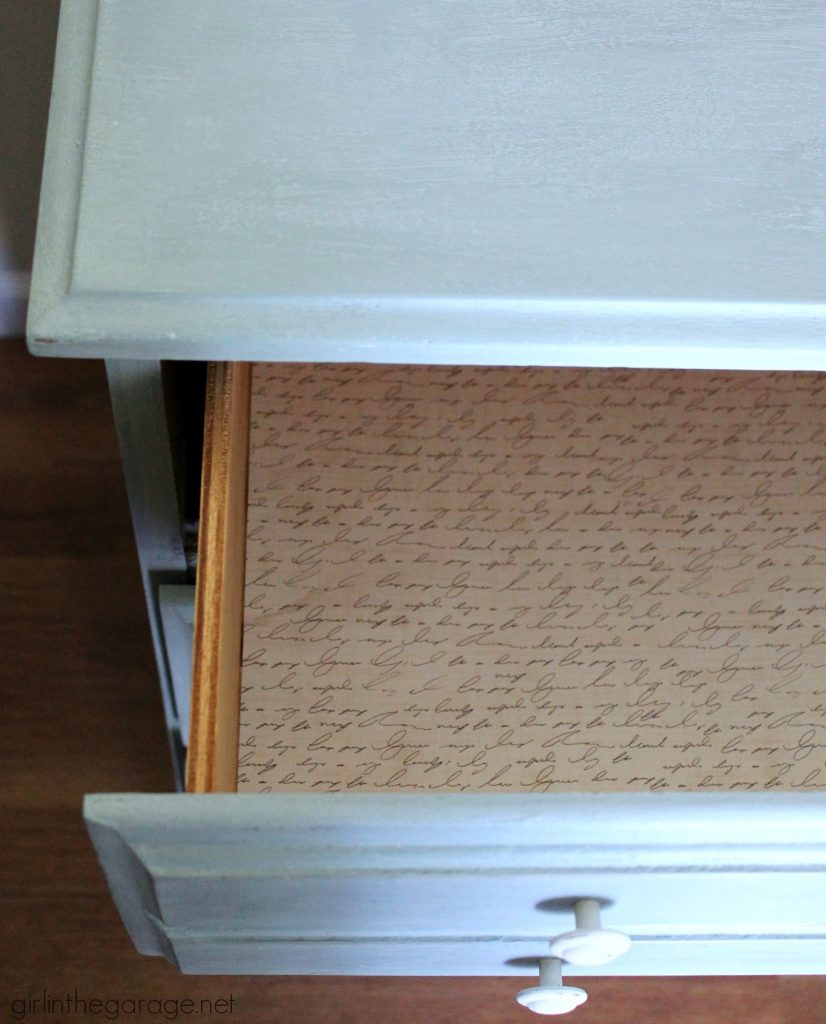 Back to the paint finish…   I wasn't prepared for this at all.  But when it dried and I sanded it (over and over and over again), it ended up with a really cool textured look although it was really smooth to the touch.  Then I applied white wax to show off that texture even more.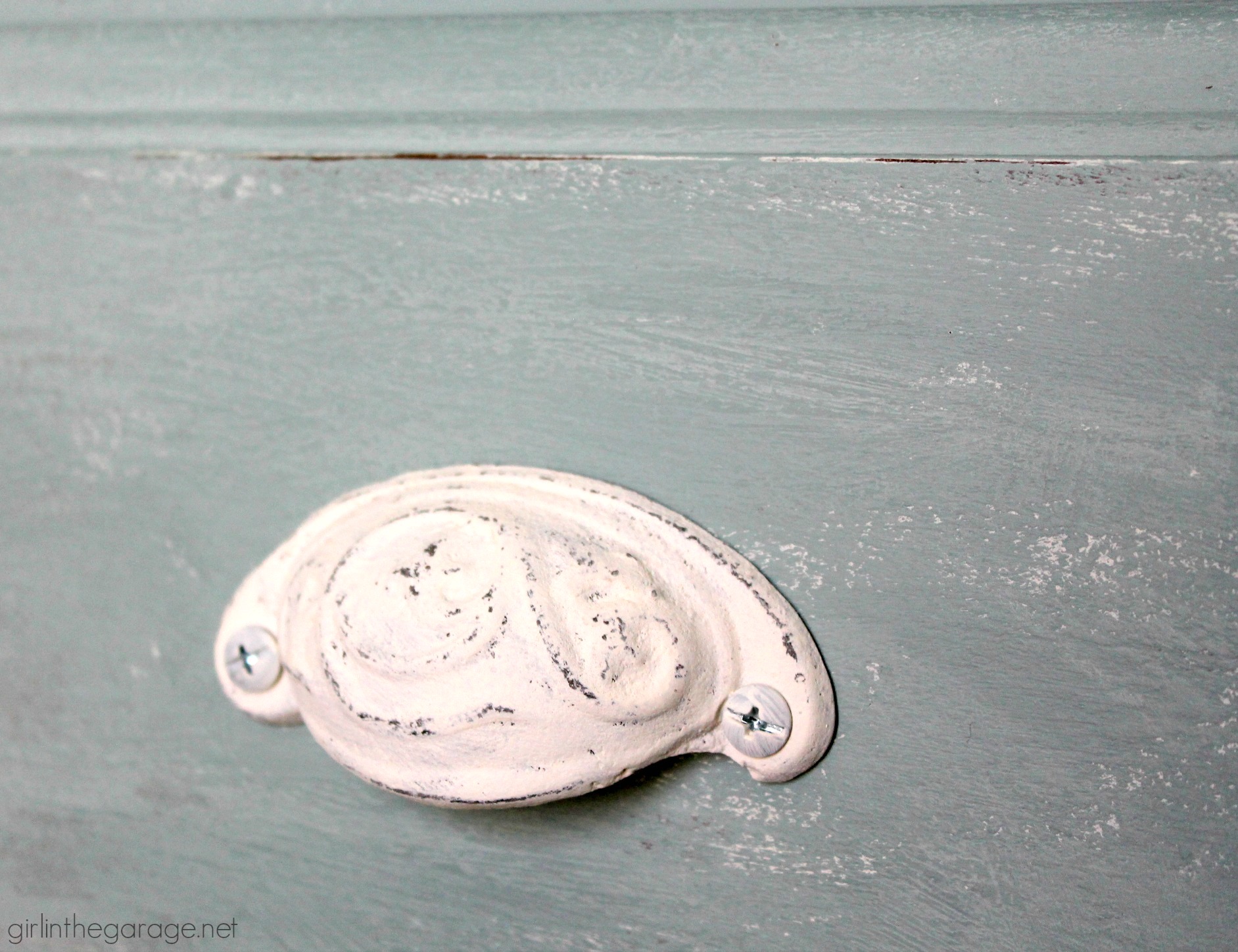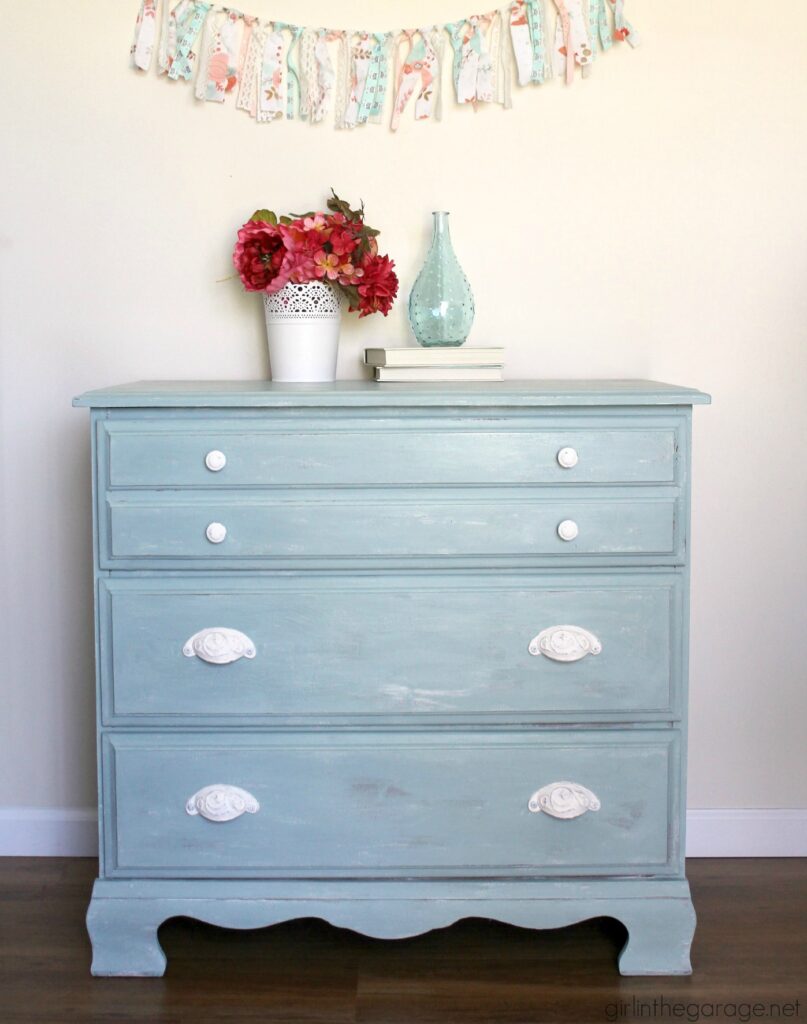 The finish is hard to see from far away, but up close it reminds me of a foggy morning by the ocean.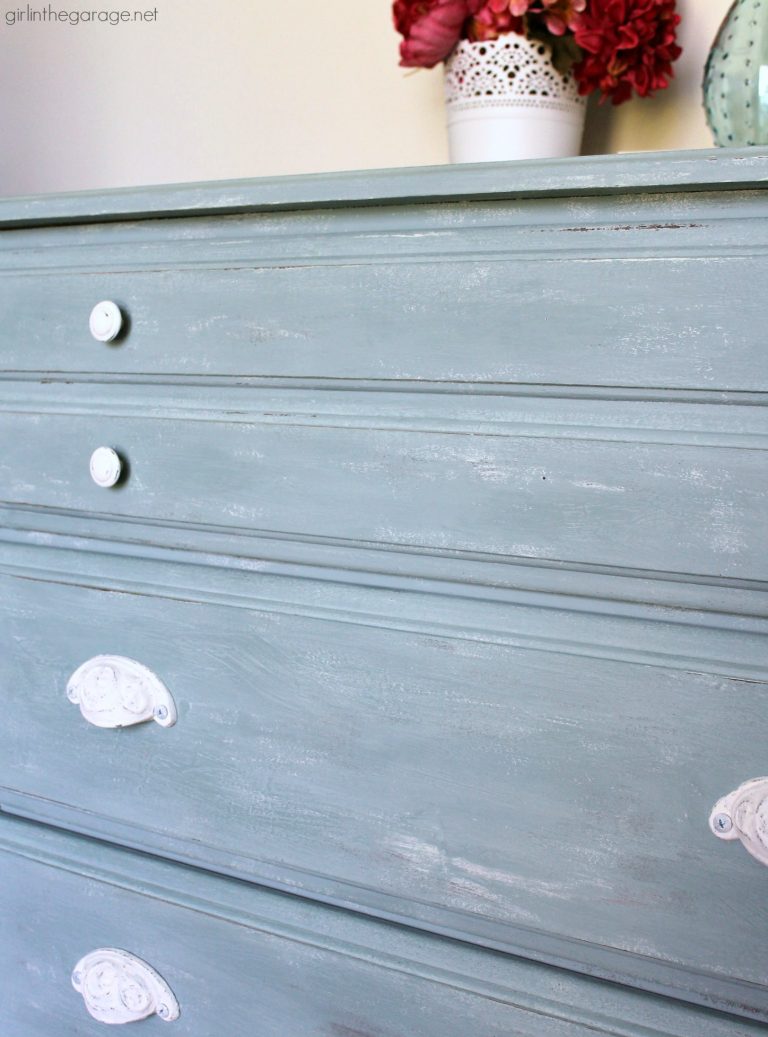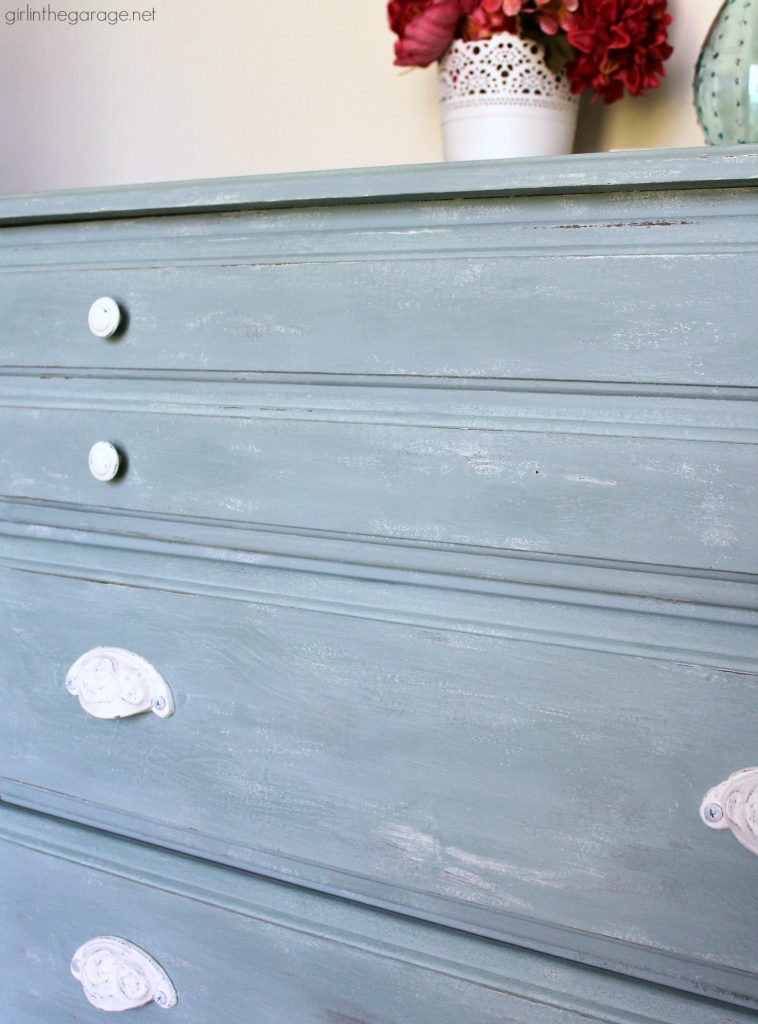 Remember, even if it doesn't turn out like you originally planned, just make the best of it.  Done is better than perfect.  And sometimes it might turn out even better than you planned!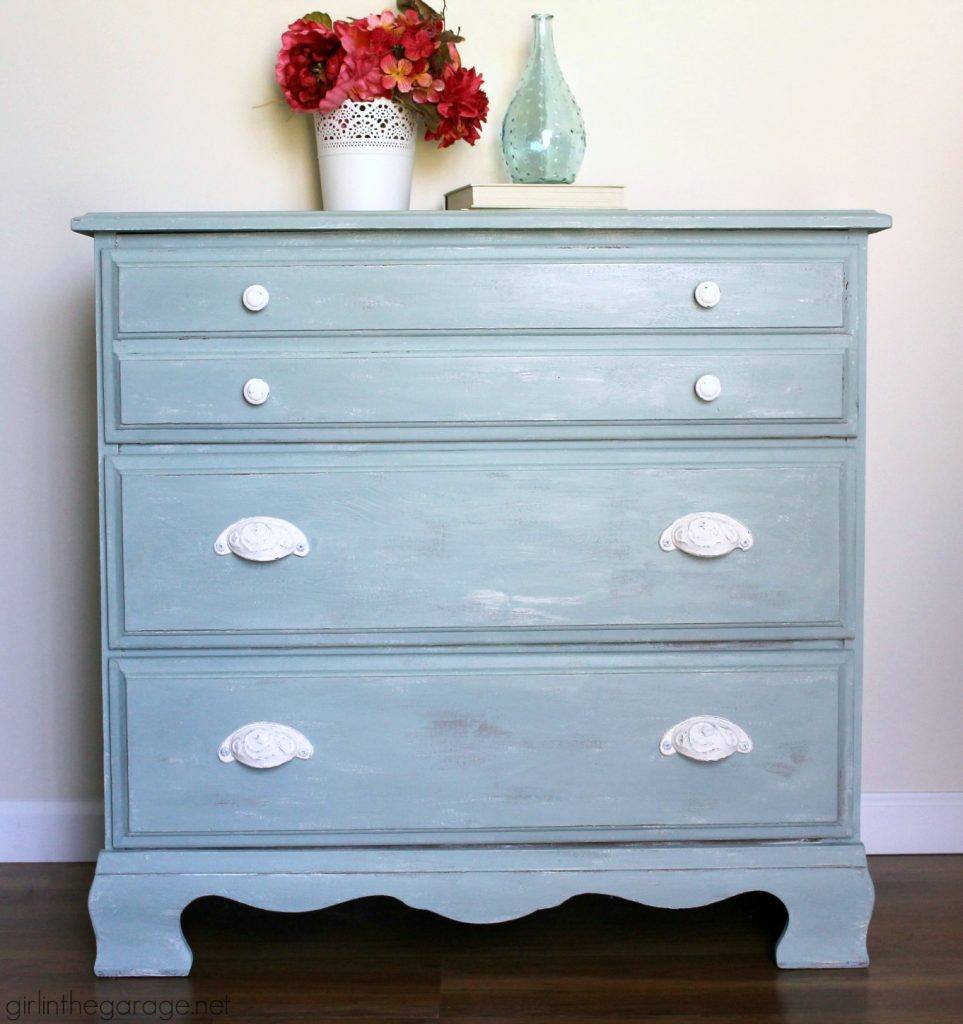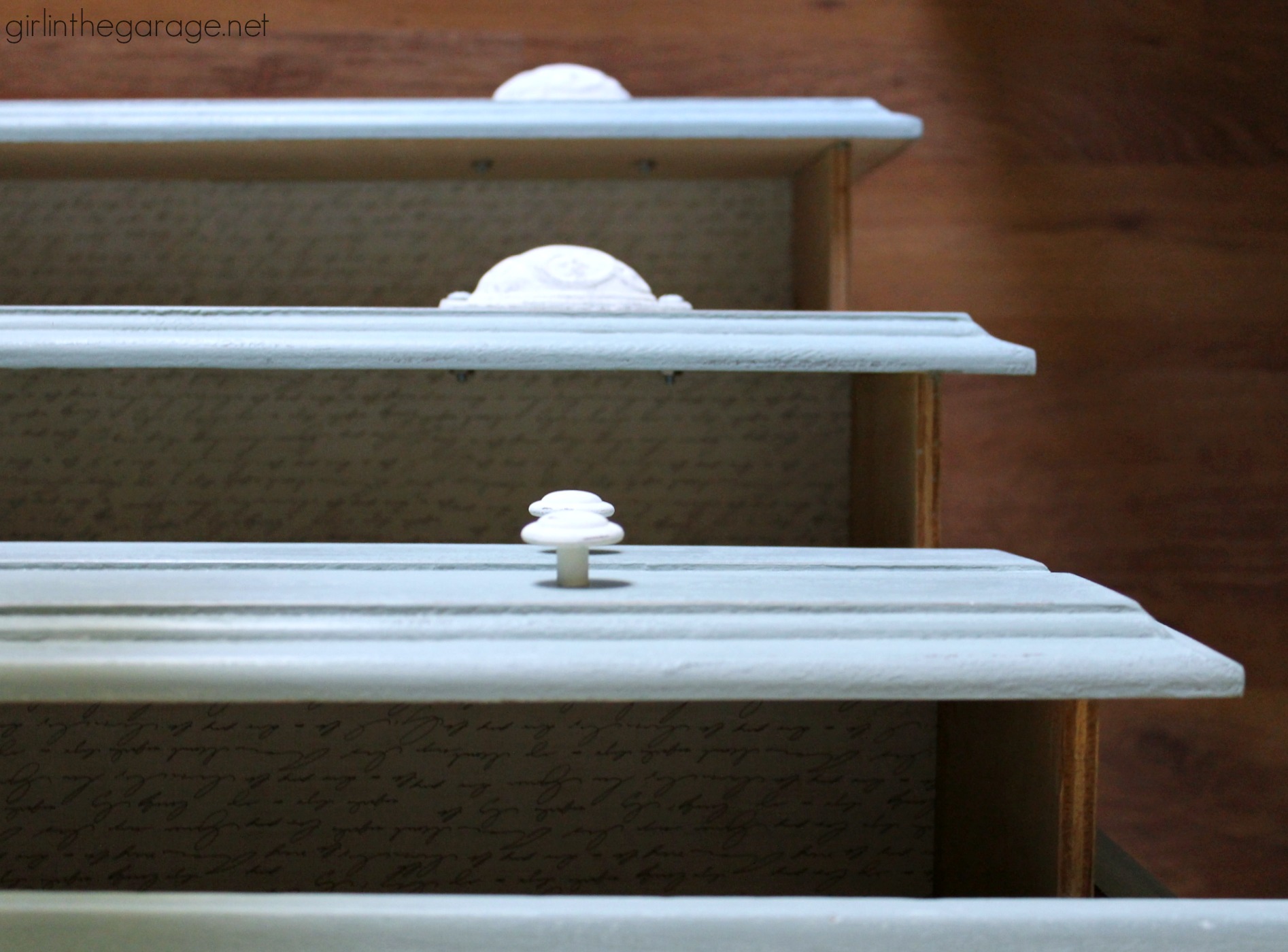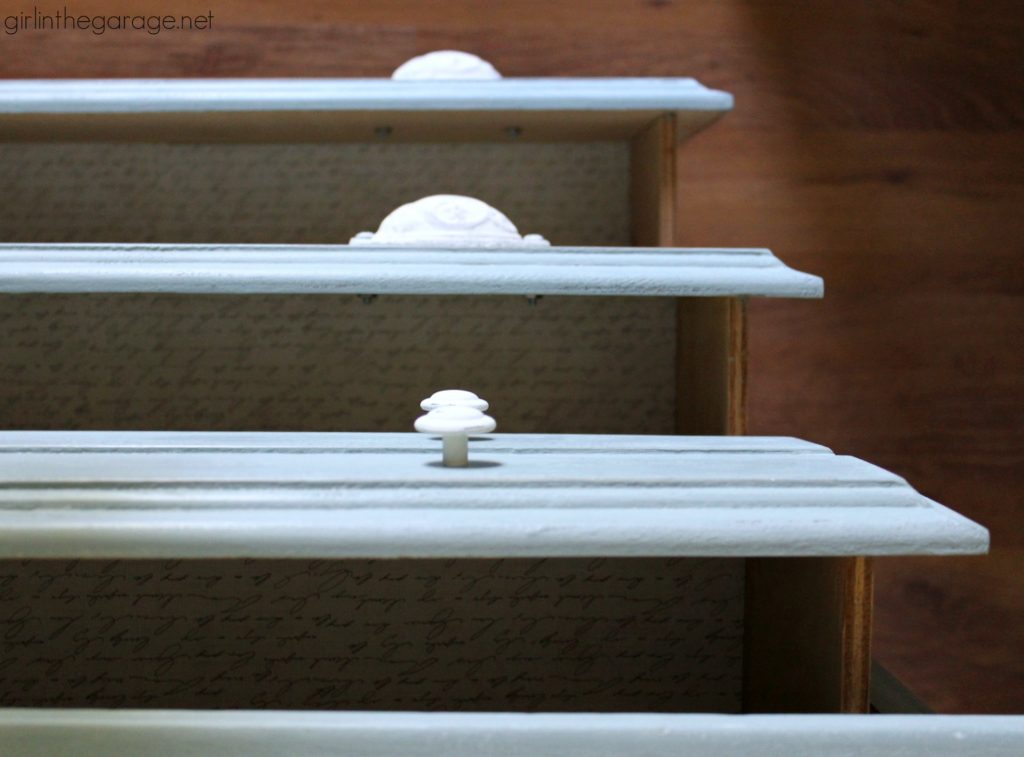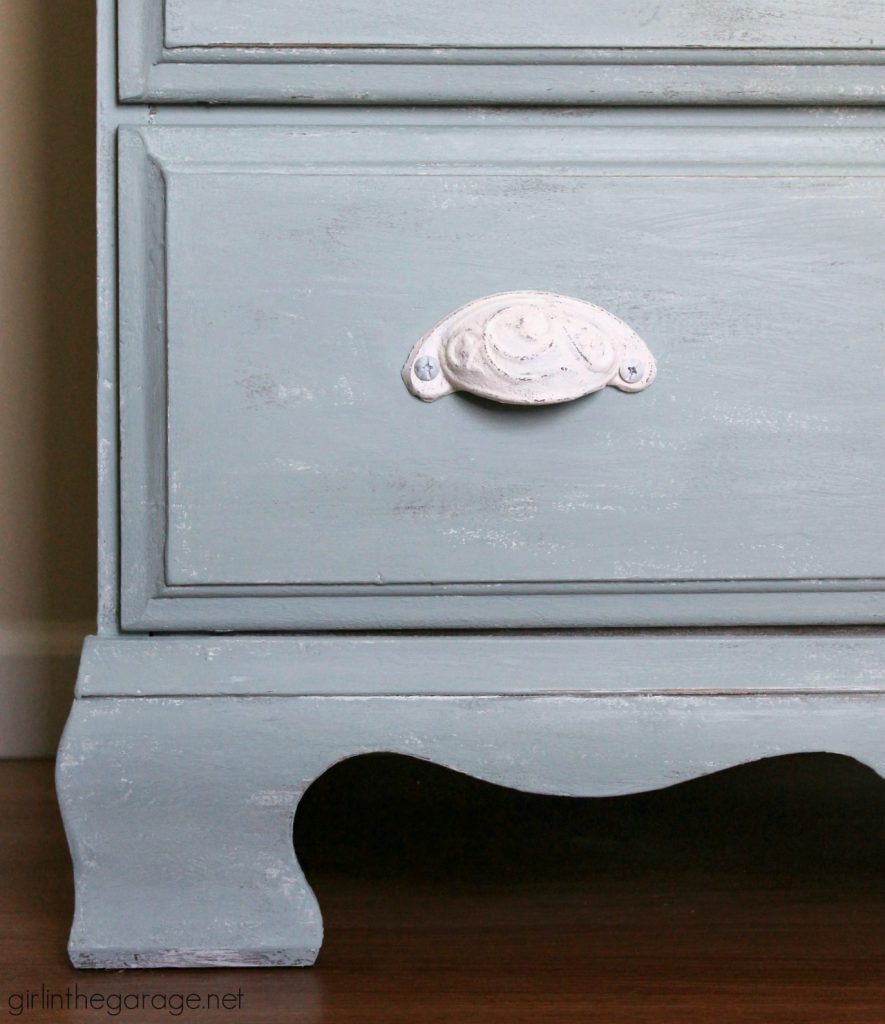 I'm really happy with it – it's definitely unique!  Then again, anything would've been an improvement over that painted brown finish before.  🙂
Have you had any happy accidents while working on a project?  I'd love to hear about it in a comment below!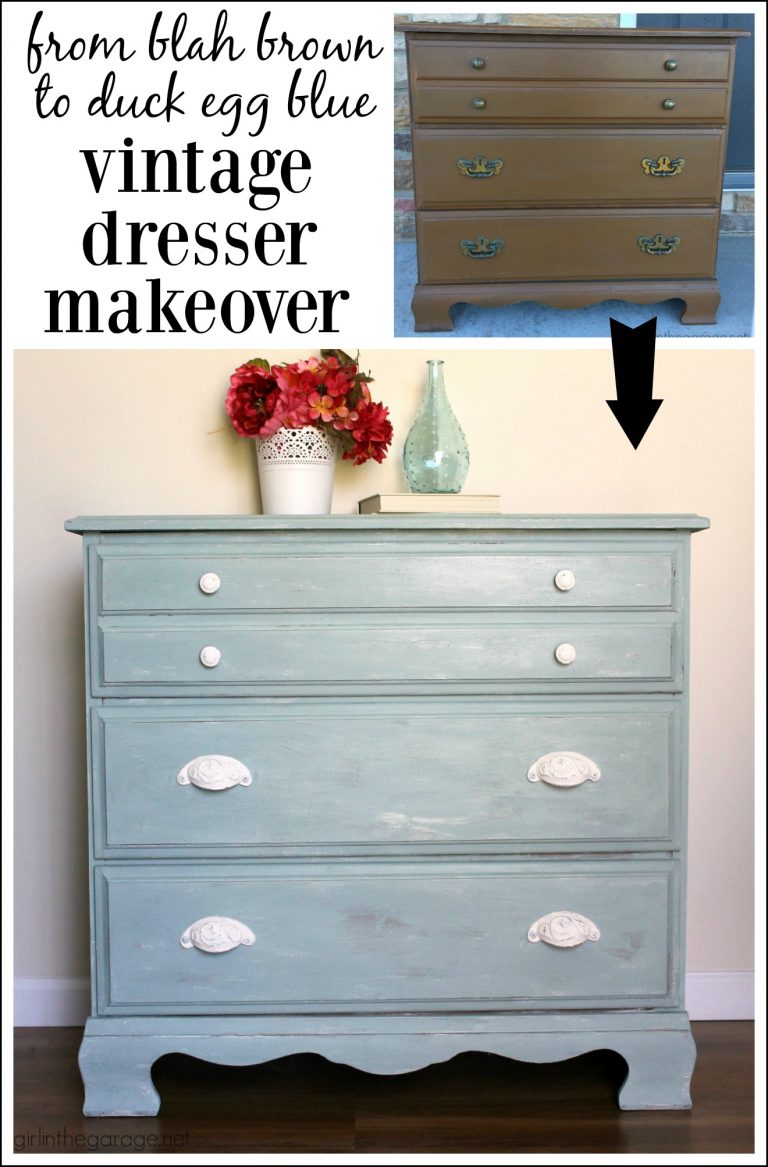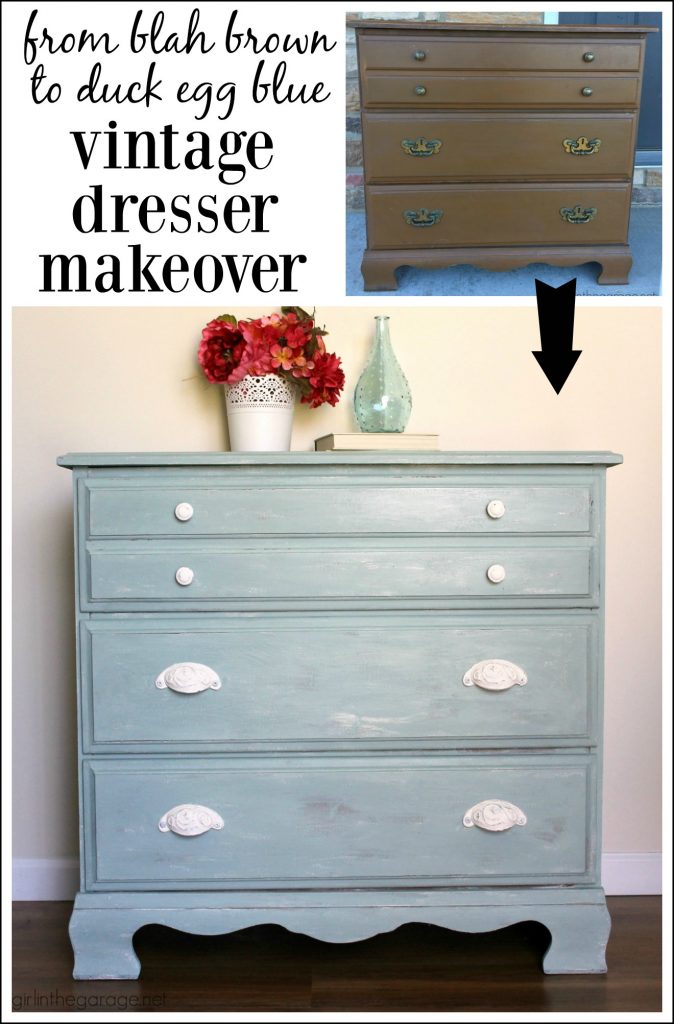 Next, some of my best blogging buds are sharing their creative furniture makeovers too…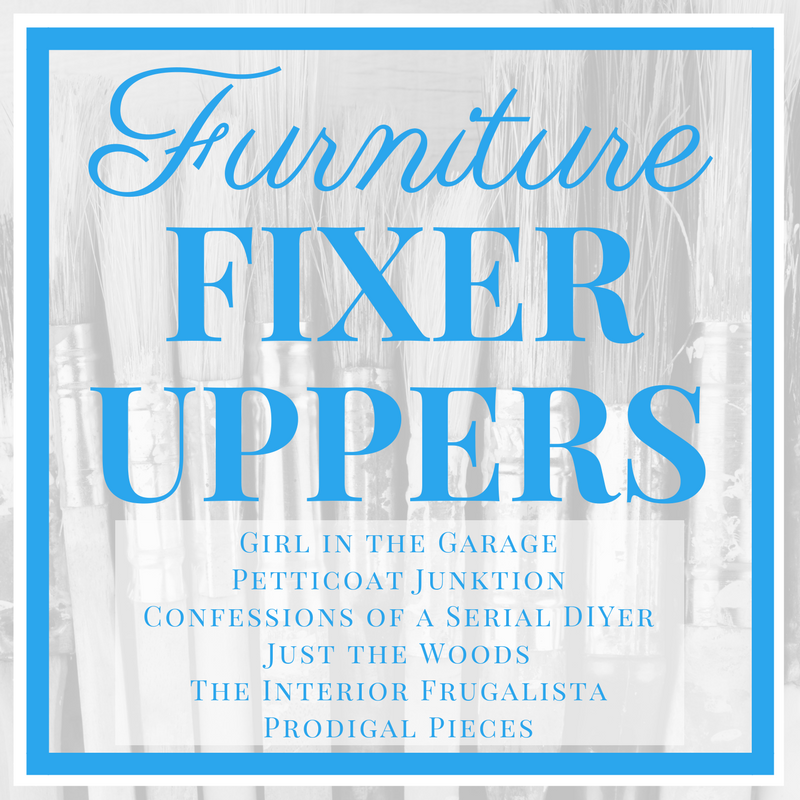 These are the Before photos – click the links underneath the picture to see the Afters and read the full tutorial.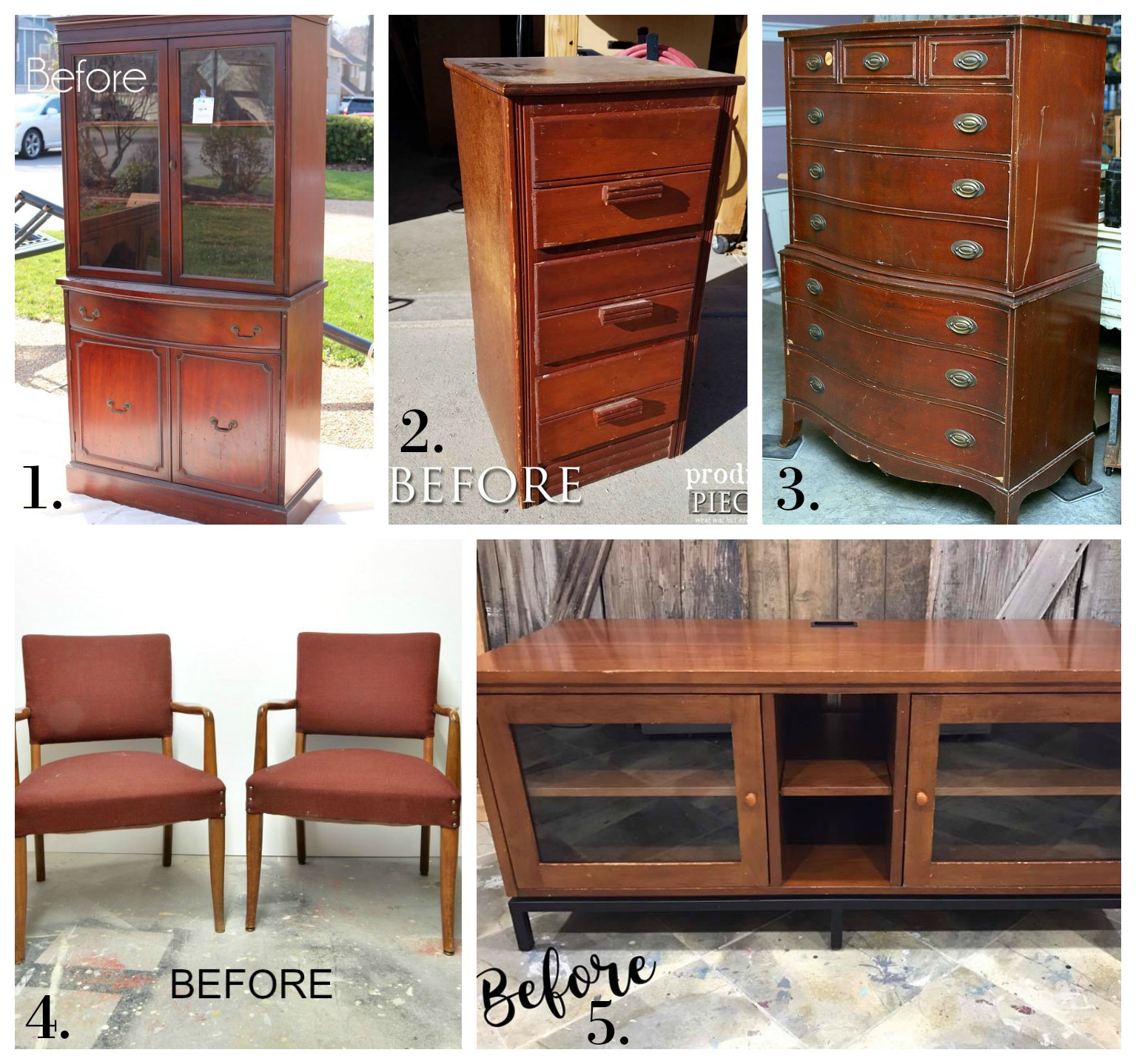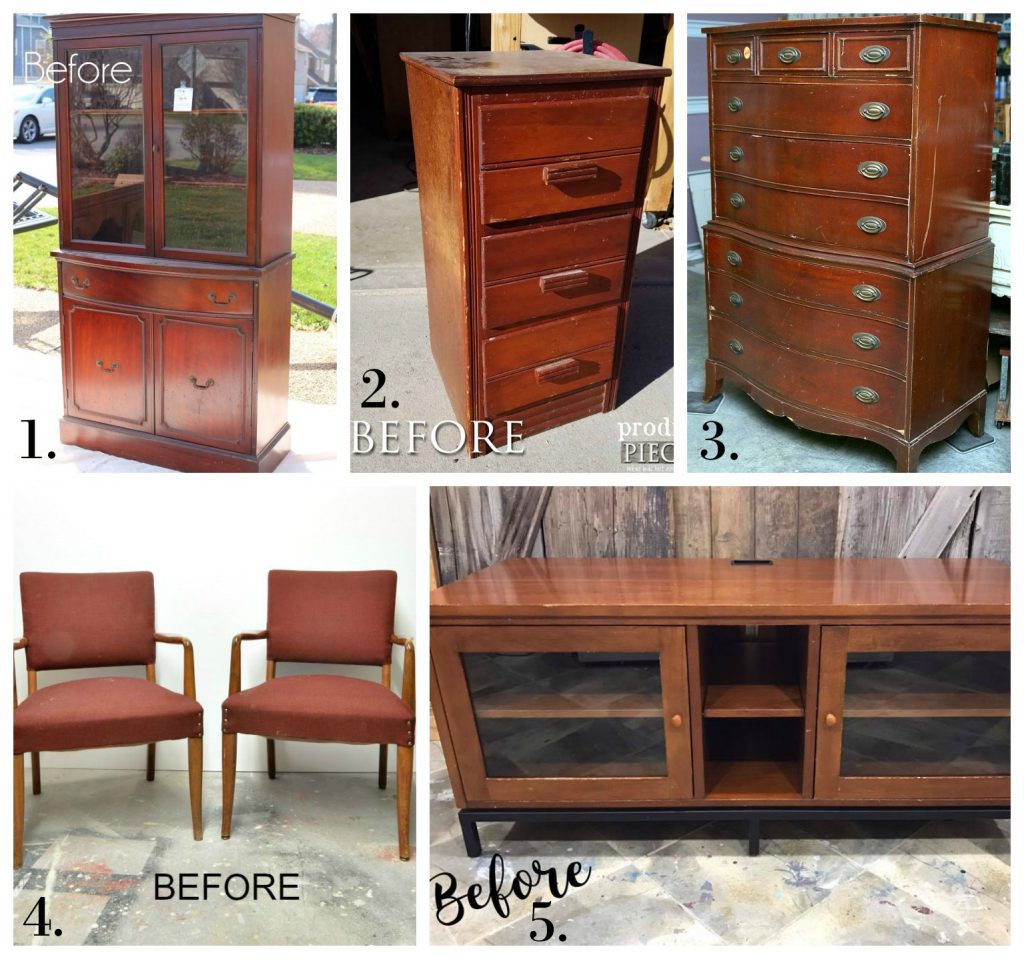 1. Confessions of a Serial DIYer  –  2. Prodigal Pieces
3. Petticoat Junktion  –  4. The Interior Frugalista
5. Just the Woods