Painting furniture takes practice and planning ahead if you want to have beautiful, lasting results. In my 8+ years of refinishing furniture (and making lots of mistakes along the way), I've learned a lot about what to do (and not do) to end up with pieces that I'm really proud of and that clients love.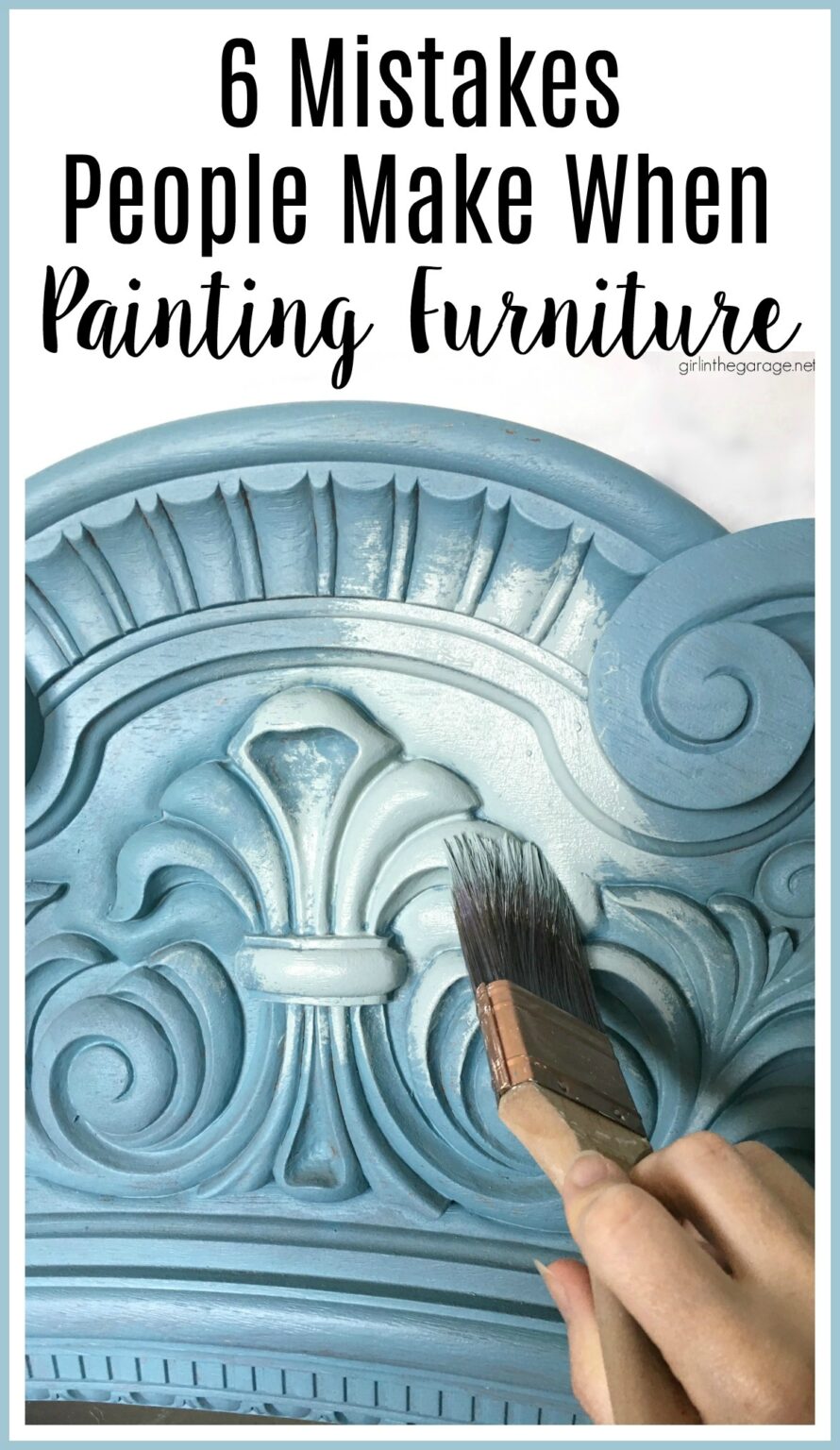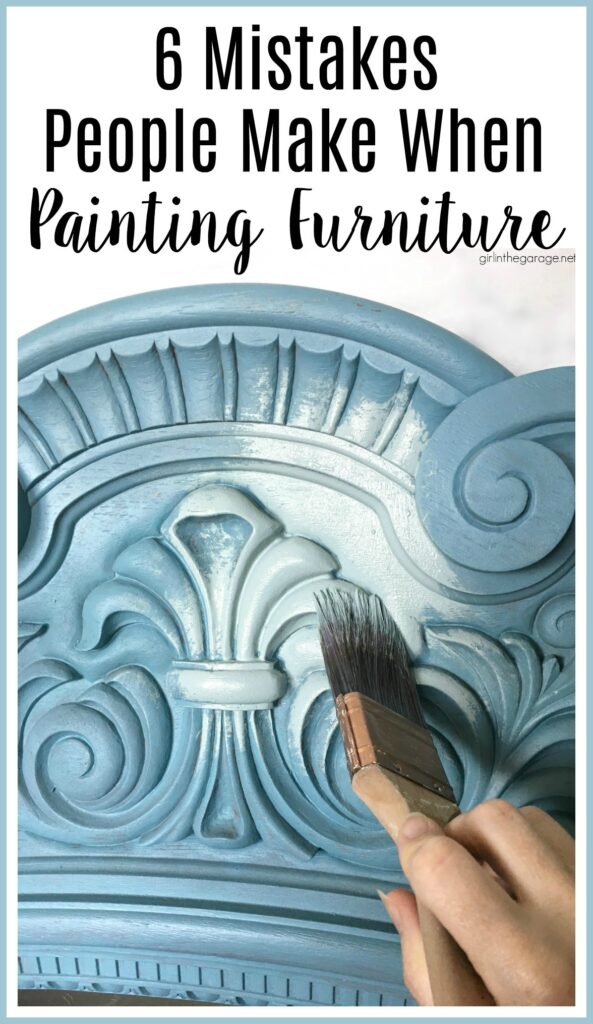 Unfortunately, I see many people making the same blunders I used to make, and I'd like to help save you time and frustration. And I'm keeping it real today – friends are supposed to be honest, right? Here are 6 common mistakes beginners make when painting furniture:
1. Painting any cheap furniture you can get your hands on and then expecting amazing results.
Practice all you want on curbside castaways and yard sale finds – sometimes you can get lucky and score well-made pieces. However, often inexpensive furniture is actually just particle board – or laminate with water damage or other issues – and no matter how much effort you put into it, the quality will still be lacking. (If you put lipstick on a pig, it's still a pig.)
Just be realistic with the type of material you're working with, and what the potential outcome could be. Work with good quality wood furniture whenever you can for the best possible results.
2. Skipping the prep work.
Making repairs, sanding, and priming can be tempting to skip. But it can be really obvious later when you can't get the smooth finish you want, or your paint chips off too easily, or you have bleed-through.
Saving some time by skipping prep work in the beginning can end up costing you way more time later. Read this post: How to Properly Prep Furniture for Painting to learn all the necessary steps you should take.
3. Not having a vision/plan from the start (+ letting fear/indecisiveness keep you from ever starting).
Friend, if you jump in the car and start driving without any idea where you're going, where will you end up? Who knows! Have a destination (finished outcome) in mind, then think about how to get there. What colors will you need? Will you add extra details like stenciling, stripes, blending, gilding, or an image transfer? One sure-fire way to overcome your fear of messing up is to have a set plan and follow it.
And if you're guilty of overthinking and procrastinating, read this –> Why Done is Better Than Perfect
4. Not using the right products and tools.
Do you think the makeup artists at the Paris fashion shows use dollar store foundation and mascara? No way, Jose. When you're just starting out painting furniture, you might not have much money to spend – and that's understandable. You can still make smart choices about the best products for your budget. Do your homework before just buying whatever's the least expensive option.
If you've been around here for a hot minute you know how I sing the praises of my favorite brands and tools. These are products I've used for years, and if I discover something new or change my mind, I'll let you guys know. Discover all my favorite DIY products for makeovers here.
Of course, there are lots of other good options out there that I haven't even tried yet. Research what will give the best value/results for your hard-earned money. (P.S. I use Chalk Paint most often – learn all about it here: How to Chalk Paint Furniture)
5. Practicing difficult techniques for the first time on one-of-a-kind antiques.
Okay so this isn't so much a rule as a pet peeve… if you're going to attempt a difficult or intricate technique for the first time, please don't experiment on your family heirloom that's in excellent condition. Buy a $30 thrift store dresser… or rescue one from the curb!
Exercise caution before deciding to paint great-great-grandma Betty's buffet. And definitely think twice before painting burled wood.
6. Being impatient and skipping important steps – and then expecting top dollar when you list it for sale.
This is another pet peeve of mine. When you skip steps (not only prep work), it usually shows. I've seen painted furniture listed on Facebook Marketplace for hundreds of dollars with careless mistakes – like (accidental) drip marks on the sides of drawers and doors. Take the extra time to make sure it's all finished properly – maybe get a friend to give you their unbiased, constructive opinion. Remember, your reputation is priceless!
Friend, I hope you haven't made any of these mistakes before. But if you have, remember that learning is a lifelong process and I'm confident you'll be wiser with more experience.
For my seasoned painter friends – is there anything missing from this list that you'd advise beginner furniture painters to avoid? Leave a comment below so others can benefit. Also, feel free to Pin this post or share it with a friend.
Happy painting! – Jen