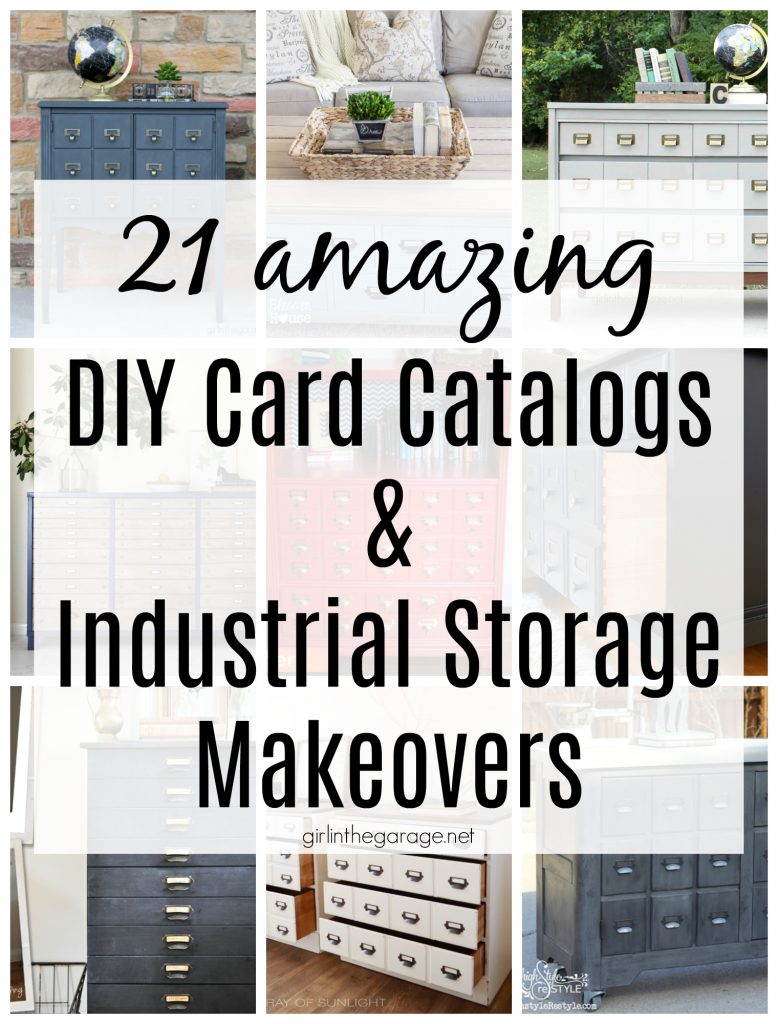 DIY Card Catalogs and Industrial Storage Makeovers
Antique card catalogs and industrial storage cabinets may look amazing, but they can be difficult to find for a reasonable price.
So why not create your own for a fraction of the cost?
Here are ideas for both real and faux DIY card catalogs and industrial storage pieces that you can create yourself.
From neutral and antique-looking to bright and modern, from easy thrifted makeovers to complete woodworking plans, you can have fun designing and customizing the perfect statement piece for your home.
Visit any of the projects below to see the full step-by-step DIY tutorial.
Do you have any real or faux card catalogs in your home – or other industrial storage pieces? I think they look amazing!
I'm always on the lookout for real vintage card catalogs and also plain pieces of furniture that I can repurpose to look like the real thing. They're some of my favorite types of DIY furniture makeovers.
Friend, let me know what you think of these ideas in a comment below. I appreciate you! – Jen