Hi friends, today is Themed Furniture Makeover Day!
This month's theme is Pottery Barn Inspired.  (See all the previous TFMD themes HERE.)
Here's my inspiration piece – the Andover Cabinet.  The top row has 4 drawers but the rest is actually two doors with faux panels made to look like an apothecary cabinet.  This normally sells for $799 but is on special right now for $639.  (See it on the Pottery Barn website HERE.)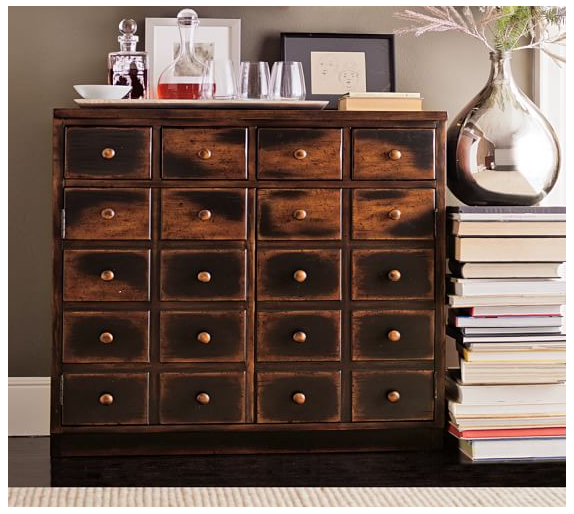 And here's the cabinet I bought a couple weeks ago.  I think it used to be used for record storage.  I almost didn't buy it because it was kind of large and bulky, but at $10 it was hard to pass up.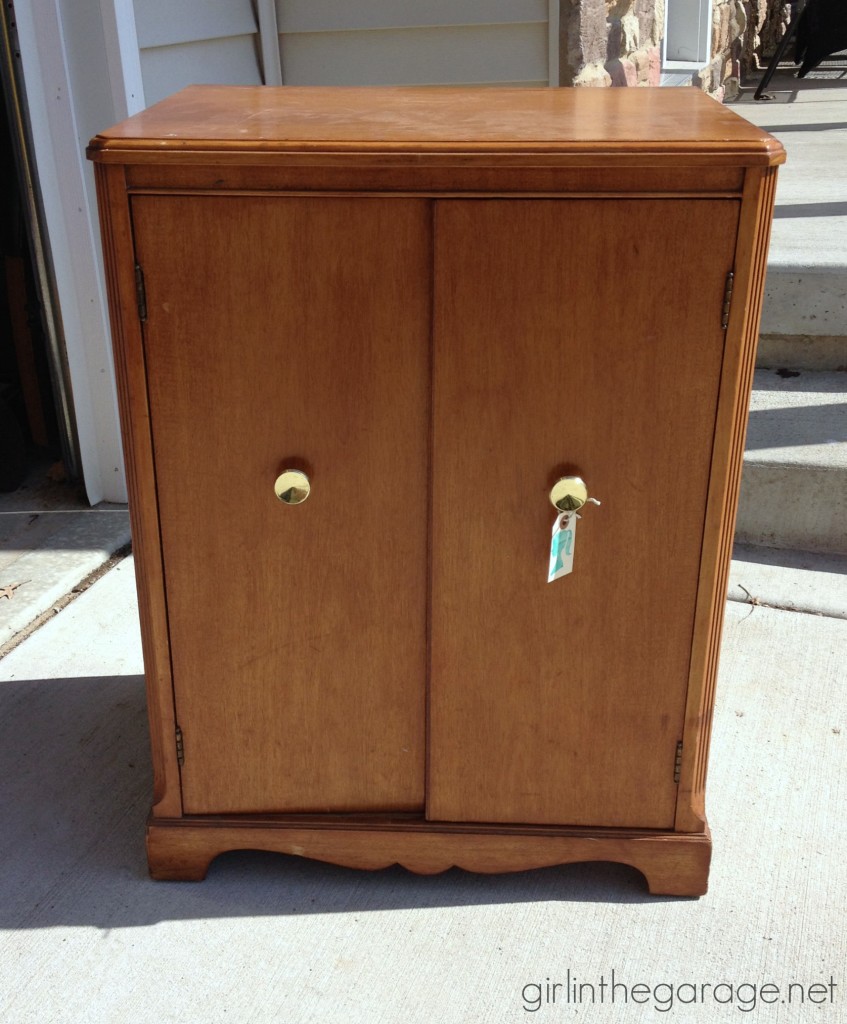 The inside had been gutted… a blank slate.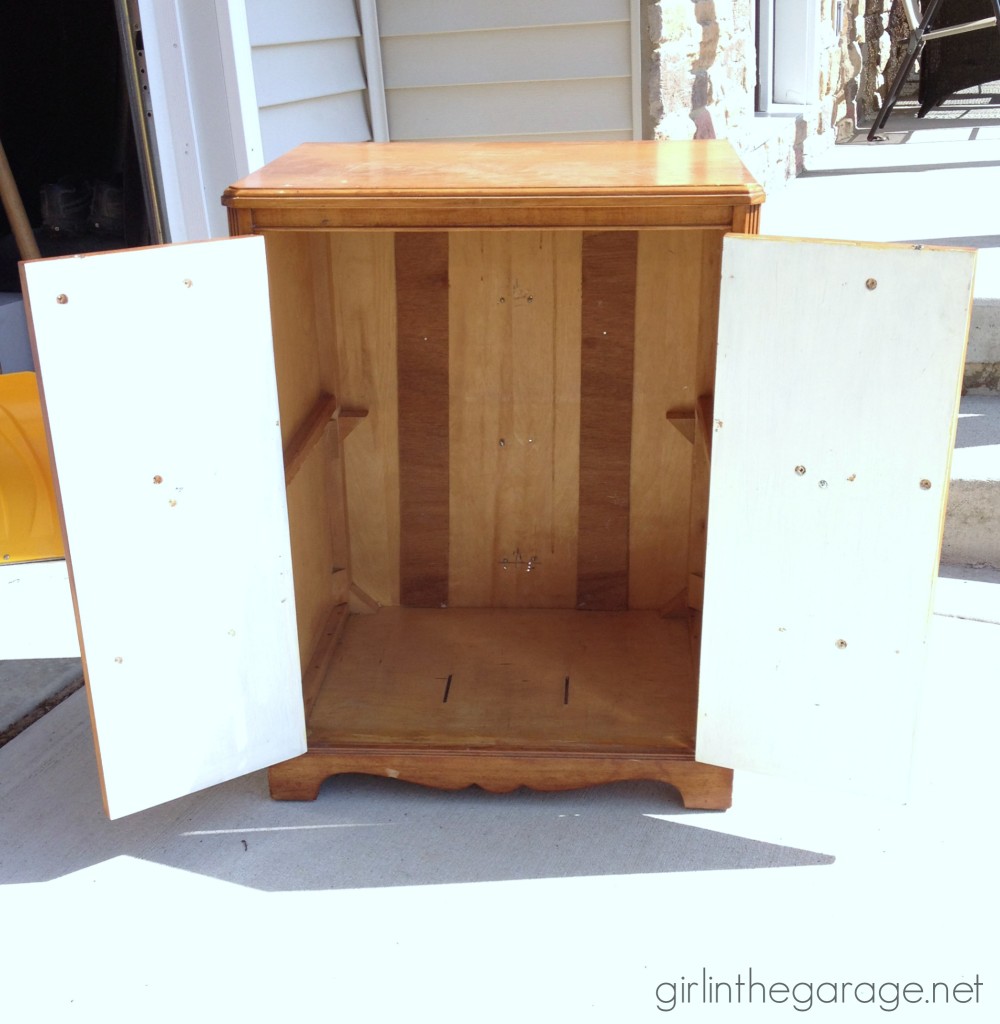 First I painted it with Annie Sloan Chalk Paint in Graphite (this is the first coat… I know it looks awful here LOL), and had a shelf cut at the hardware store.  It ended up being about a half inch too long so I had to cut it again myself with a basic saw.  Boo.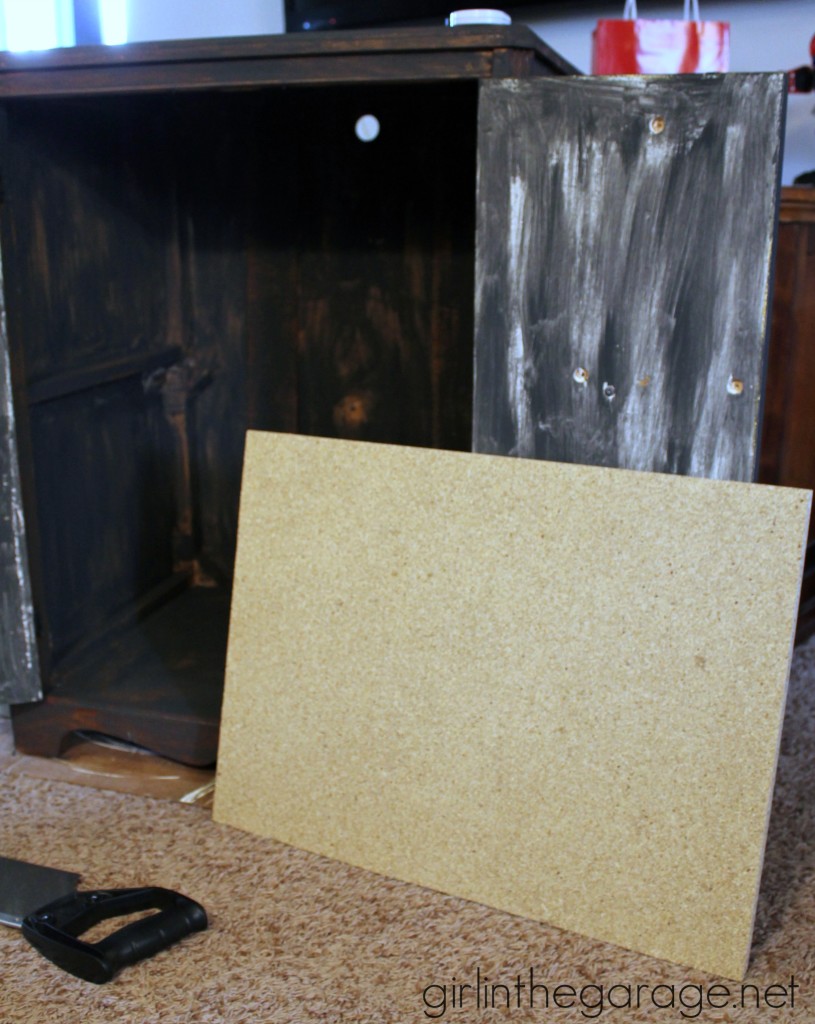 Looking better…
For the faux panels I bought some basswood at Hobby Lobby.  I knew I wanted my panels to be 4×4, so I bought four of these pieces and marked every 4 inches.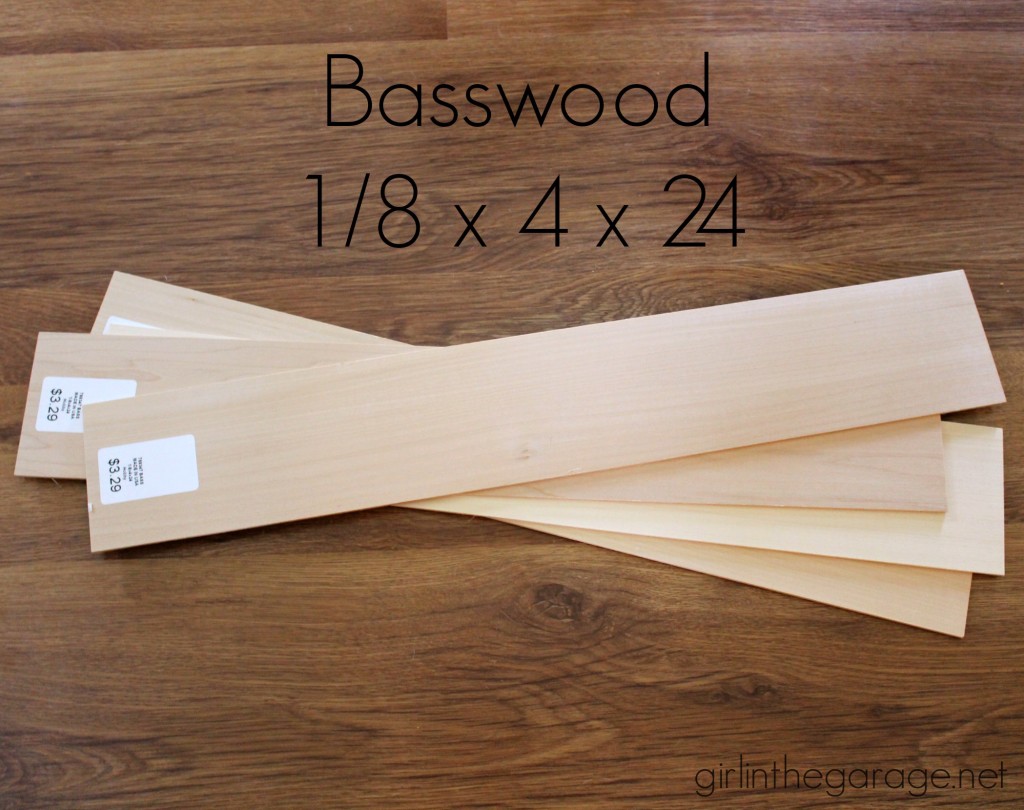 I cut the basswood with my miter box and saw.  Not a fun job, but worth it in the end!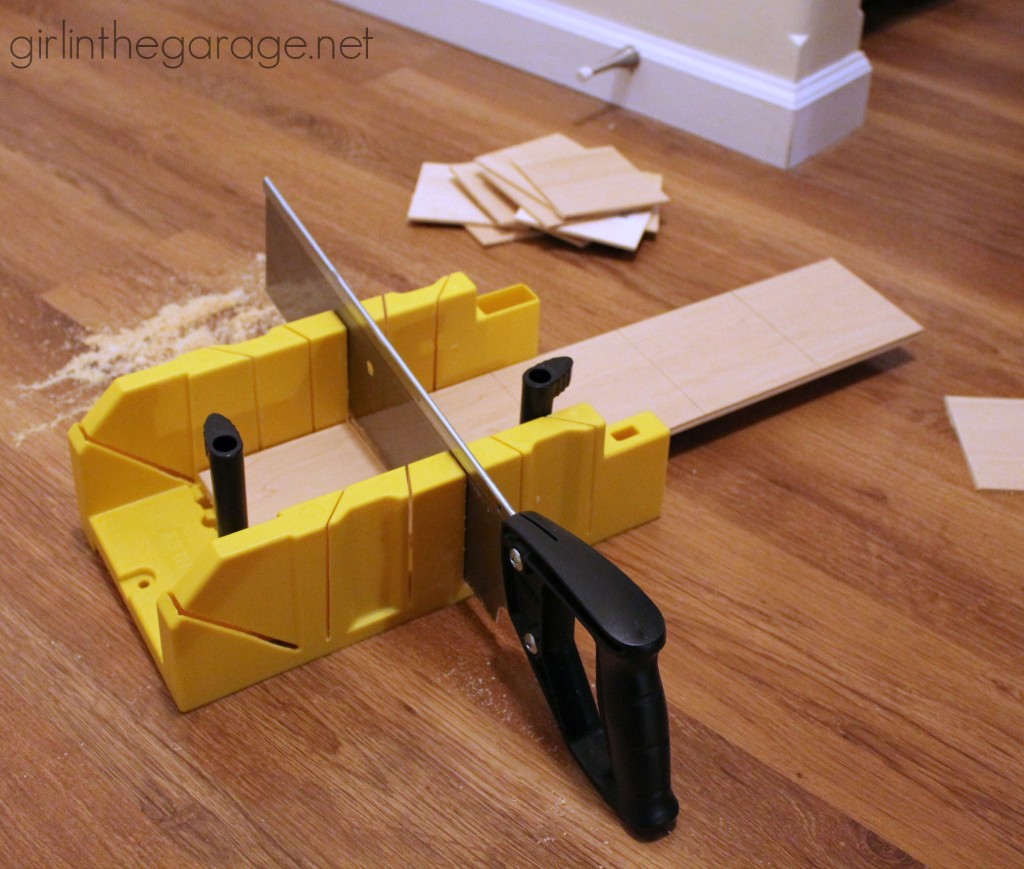 I also found these unfinished wood pulls at Hobby Lobby – if I had bought similar "real" pulls from a hardware store, they would've cost me $1 each and then I would've had to measure and drill 20 holes for all the pulls.  No thanks!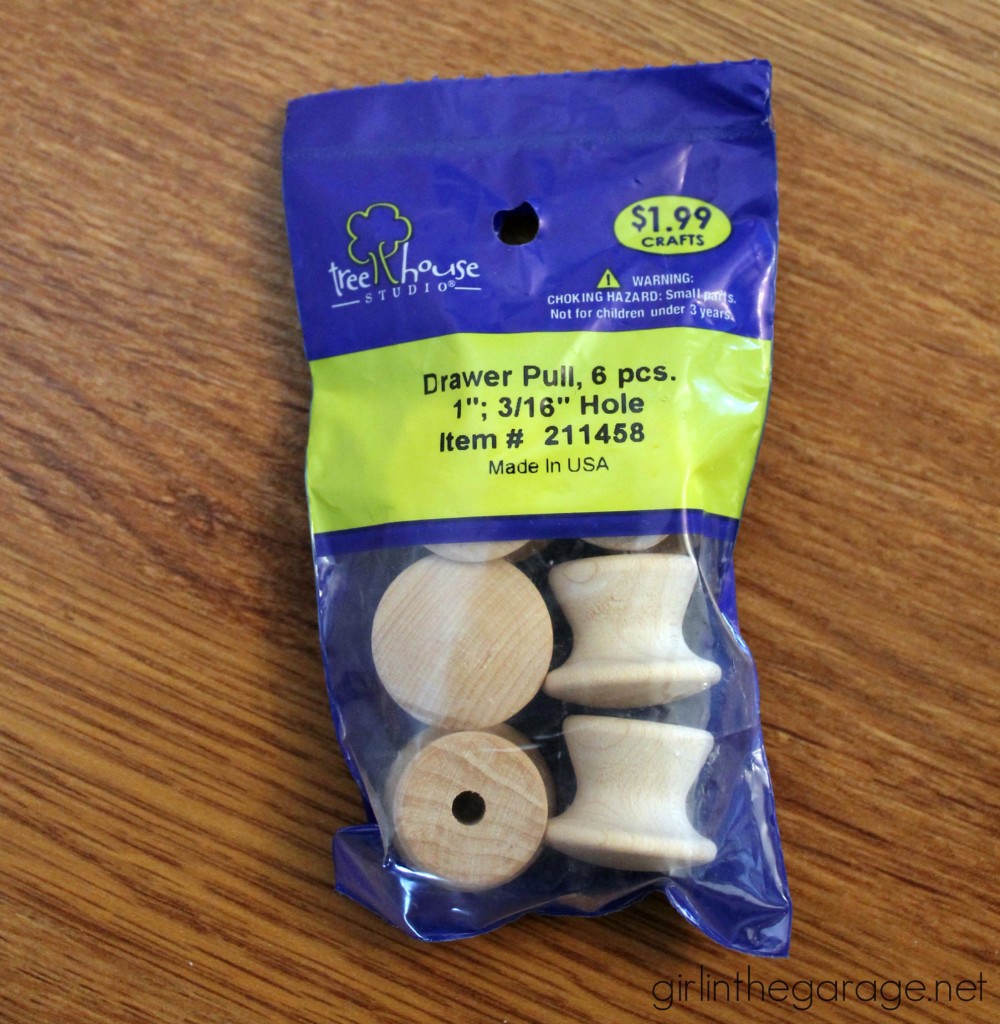 I glued the panels and knobs on with E6000 – I heard that's the best super glue so I had to give it a try.  I'm praying it holds up well.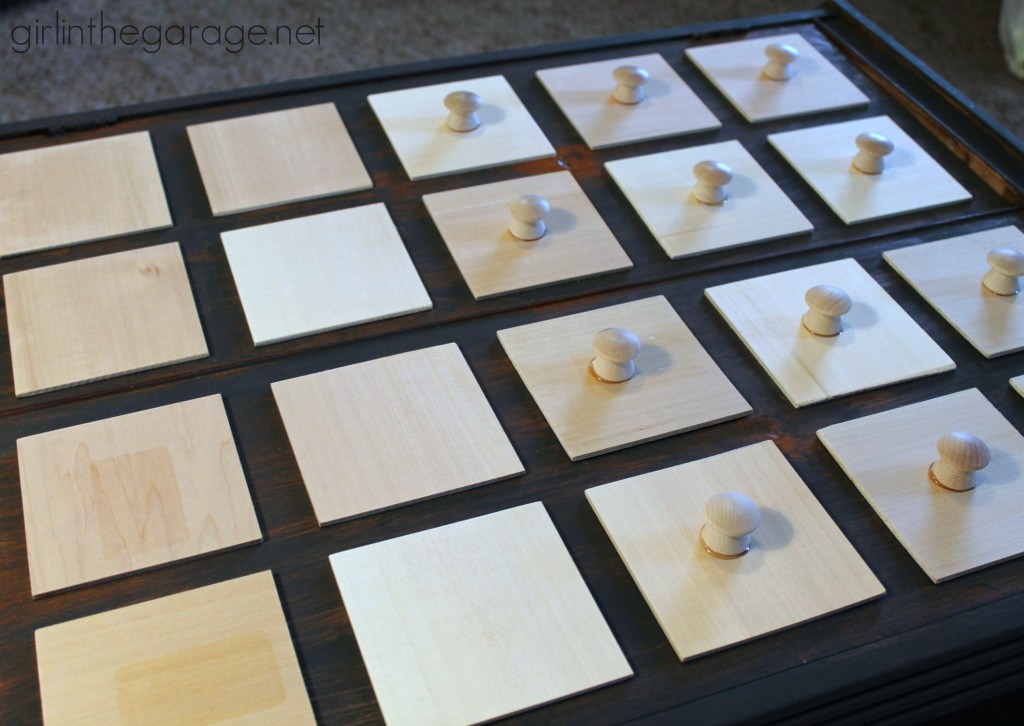 I added more Graphite, but I still need to wax – I ran out of time before I had to take photos.  I'm going to use both clear and dark wax (the dark wax will make the Graphite paint look more like a true black).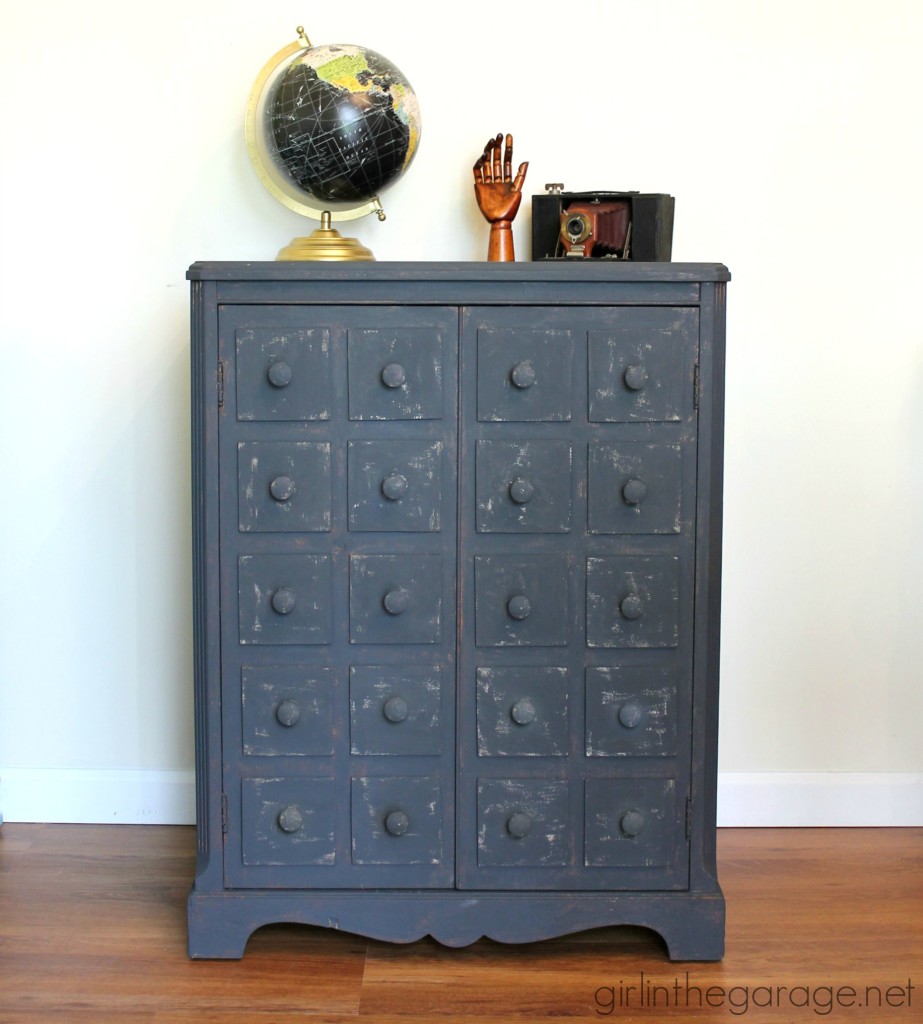 I left it with kind of an unfinished, distressed look.
I'm really pleased with how it turned out… it might be hard to let it go, but I'm taking it to my booth probably next week.
Here's a Pinterest-friendly comparison: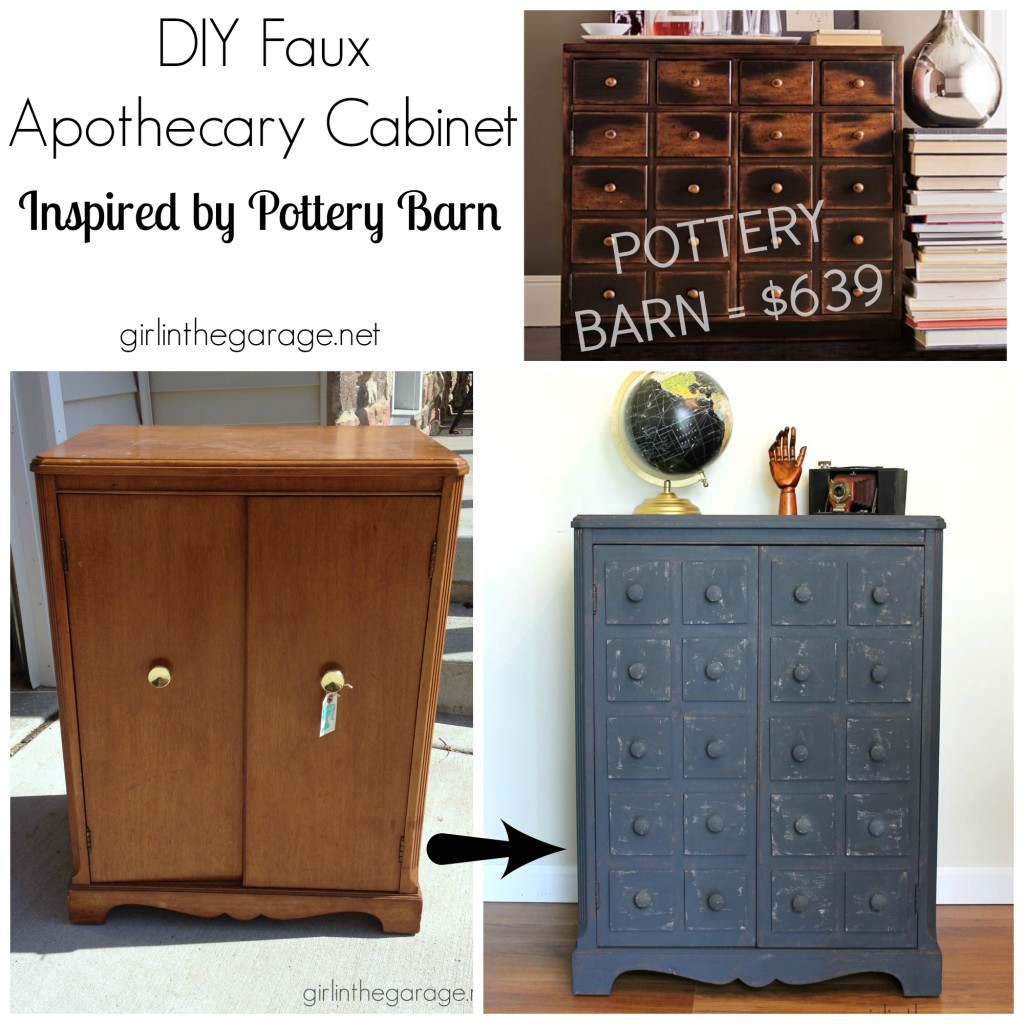 Next, go visit my friends' awesome Pottery Barn inspired makeovers below!  🙂
Jen
*
Join the GITG Community
When you join this thriving online community of 90,000 creative souls, you'll be inspired to discover hidden artistic talents and learn skills to boldly face DIY projects with confidence.
You'll also receive my free guide "Just Paint It: 7 Tips for Transforming Furniture with Confidence."