You know yard sale season is officially here when I'm posting my second edition of Treasure Hunting finds in less than a month.  😉
These are items I've found while thrifting and yard sale-ing over the last few weeks – some I'll keep (lucky me!), some I'll give a makeover, and some will go straight to my booth.  For the first time ever, I've also had some pretty good luck at estate sales!  It helps to show up right when they start – who knew?  LOL
Here we go…
This gold piece has glass shelves (not shown here, I was too lazy to put them on for the photo) – it's going to my booth to display smaller items but it will also be for sale.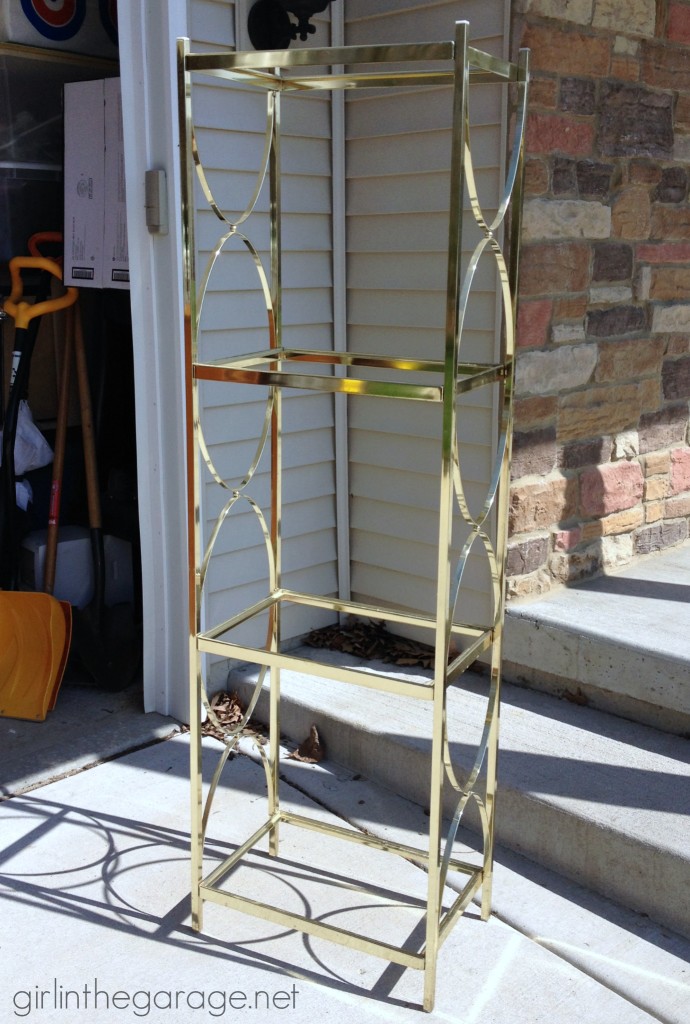 This little table will definitely get a makeover…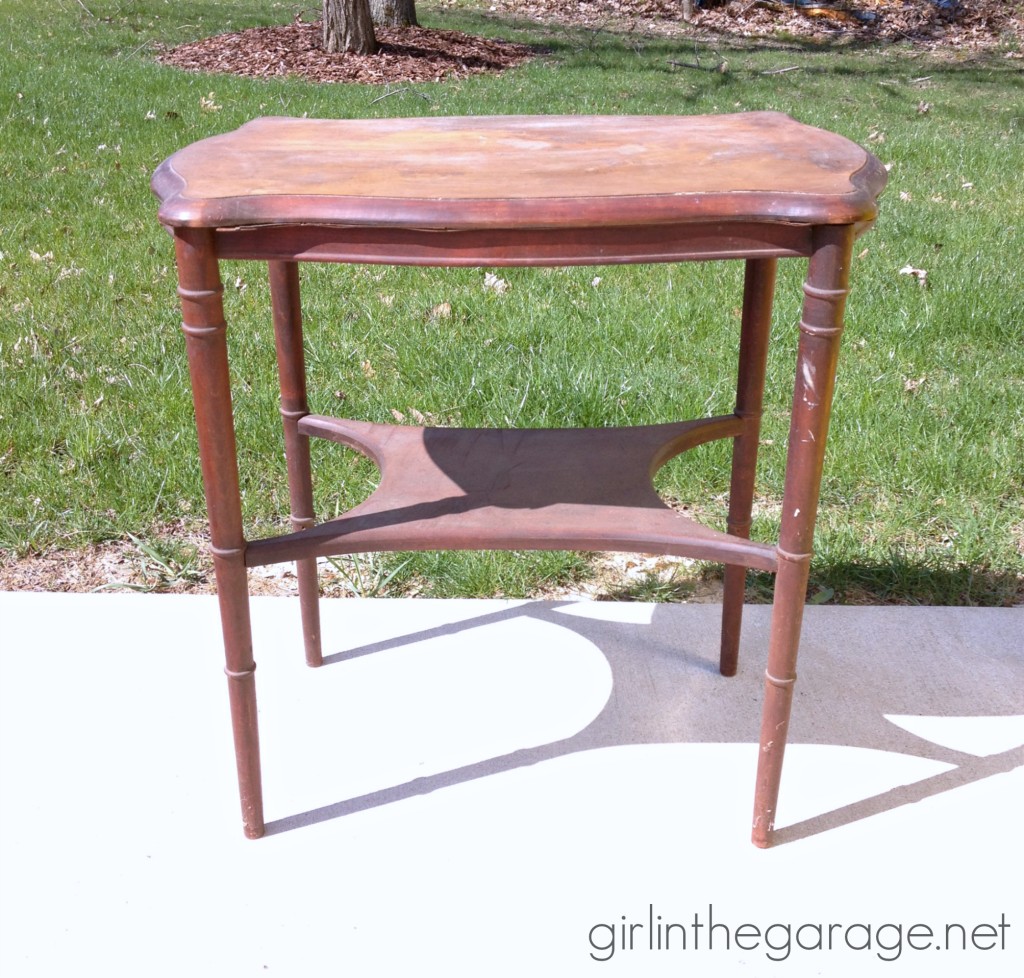 I got this next piece at an estate sale a few days ago.  It was in the basement with tons of other art supplies, and it was filled with books, magazines, and how-to's for painting certain types of pictures.  I thought it was such a cool piece and had to buy it.  It will probably end up going to my booth for sale.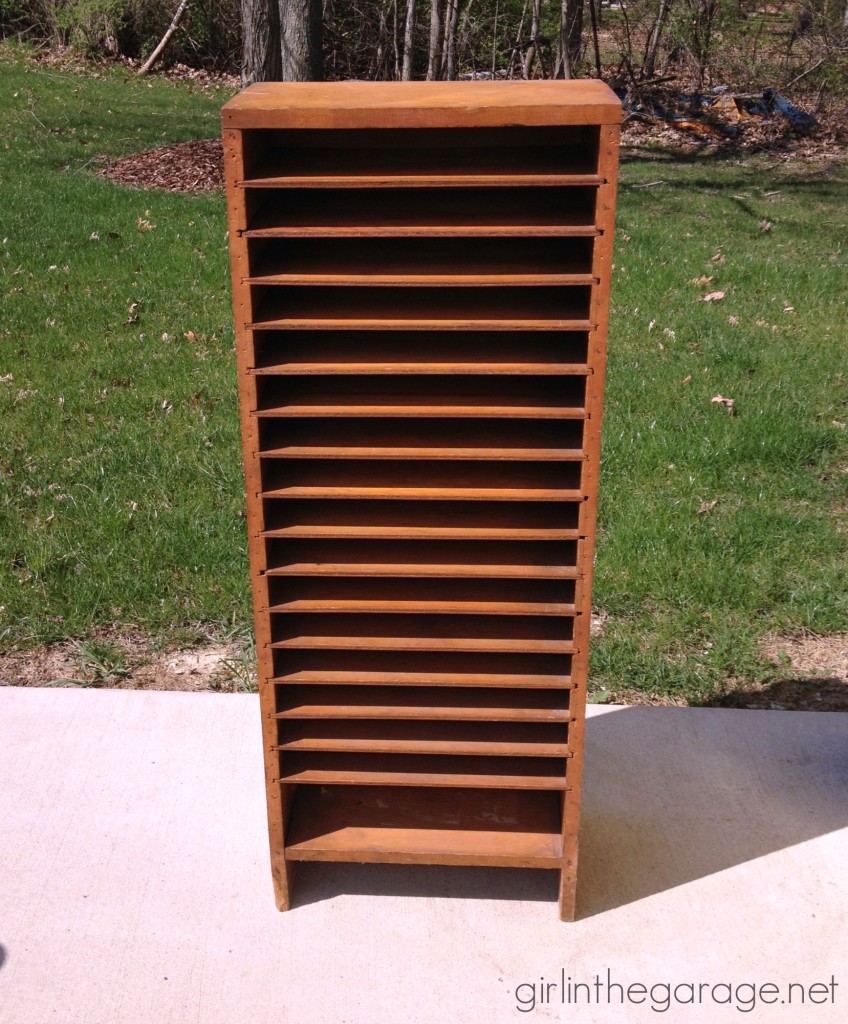 This midcentury modern piece will get a subtle makeover.  The woman who sold it to me admitted she had changed the knobs, and I wonder if those are the original doors too… (it reminds me of this midcentury cabinet I just painted last month)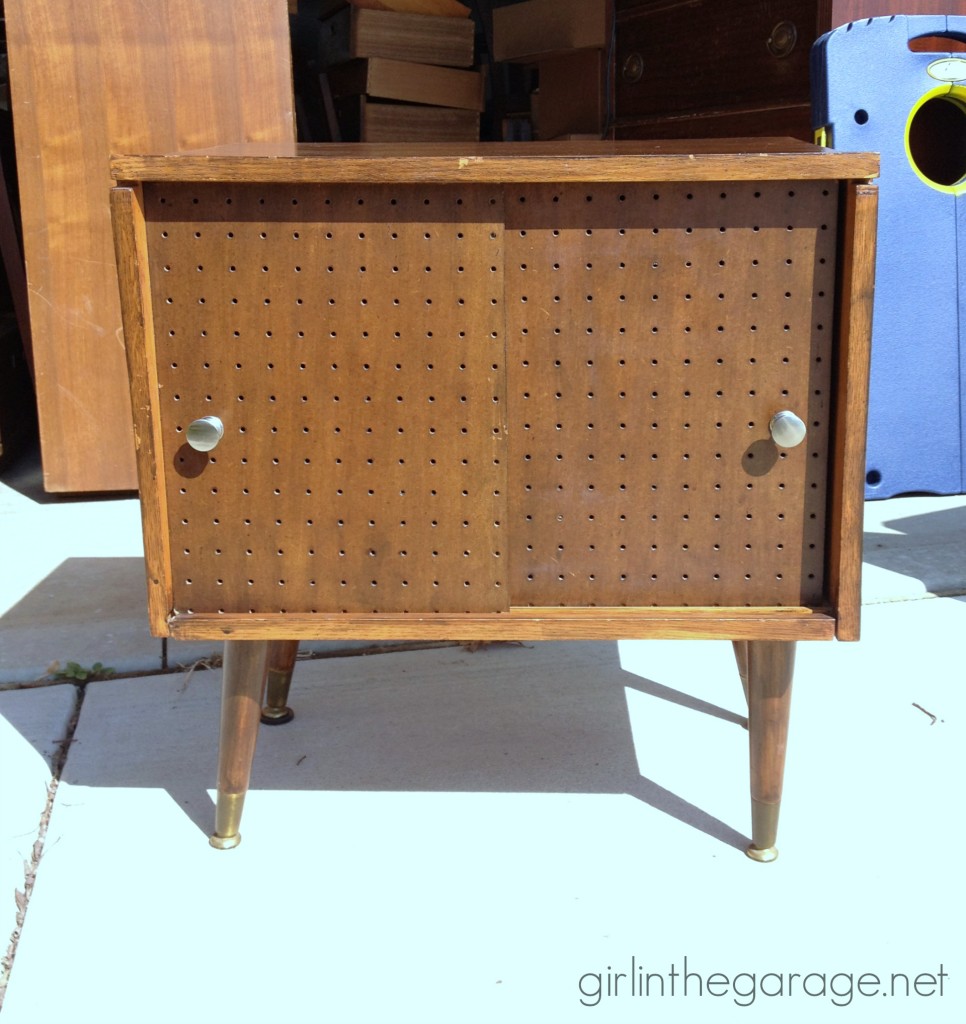 I didn't have a chance to share this piece in a Treasure Hunting post yet, but I already gave it a makeover – you might have seen it last week.  Get all the details on my faux apothecary cabinet makeover HERE.  The original plan was to sell this, but I might have decided to keep it….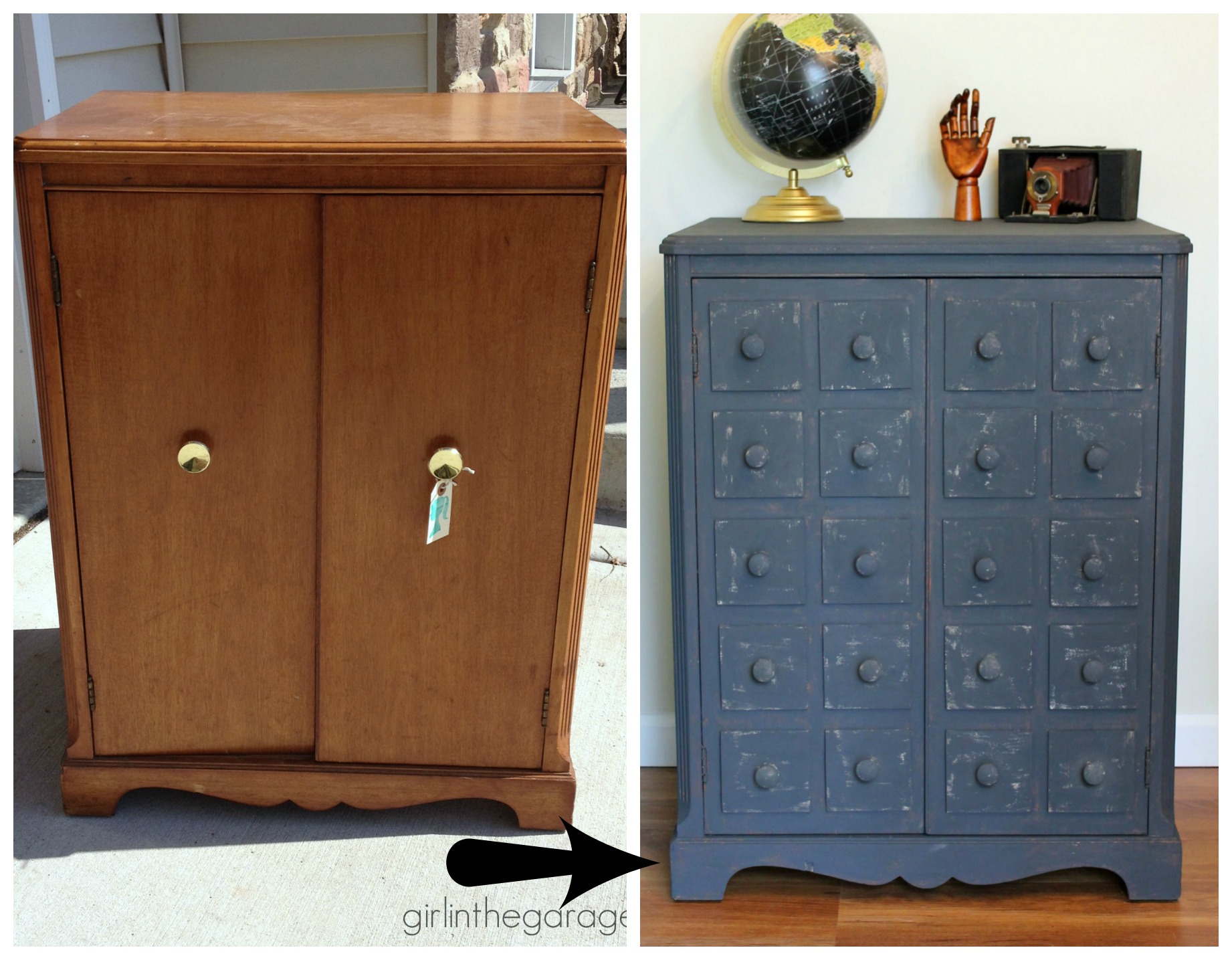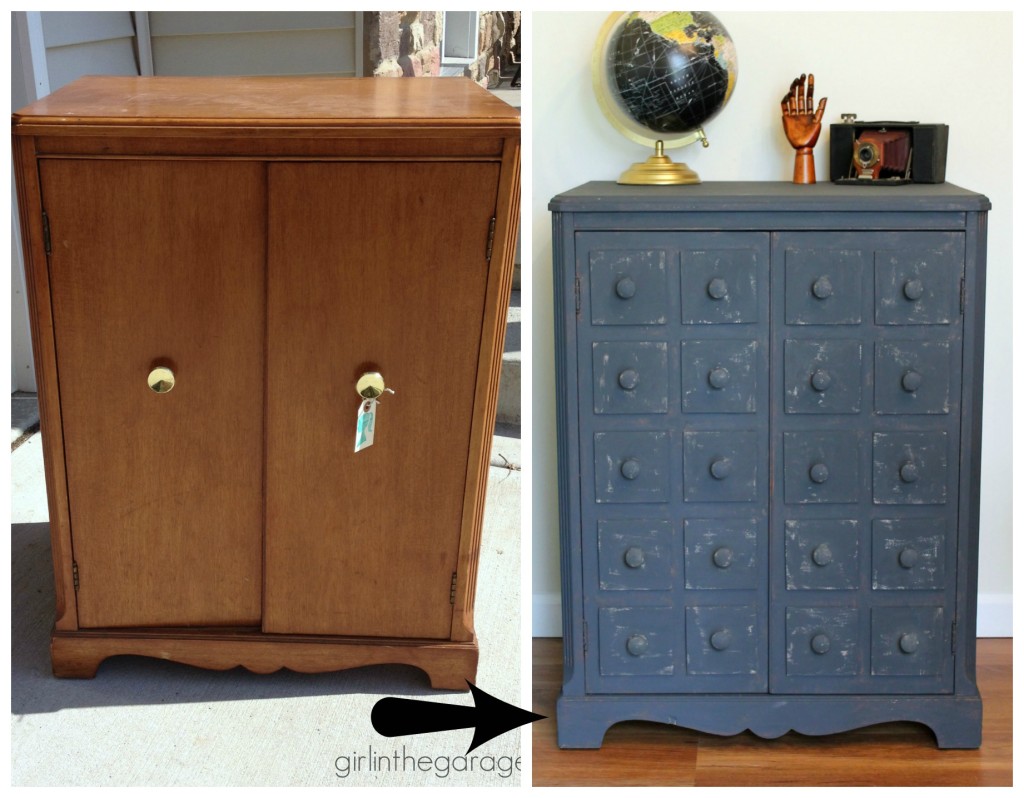 I don't think I've ever bought a piece that was already made over with the intention of making it over again.  However the owner clearly didn't want it anymore since they were selling it for so cheap.  I love the chair itself but I think the turquoise is a little too bright and the seat cushion is oddly lumpy.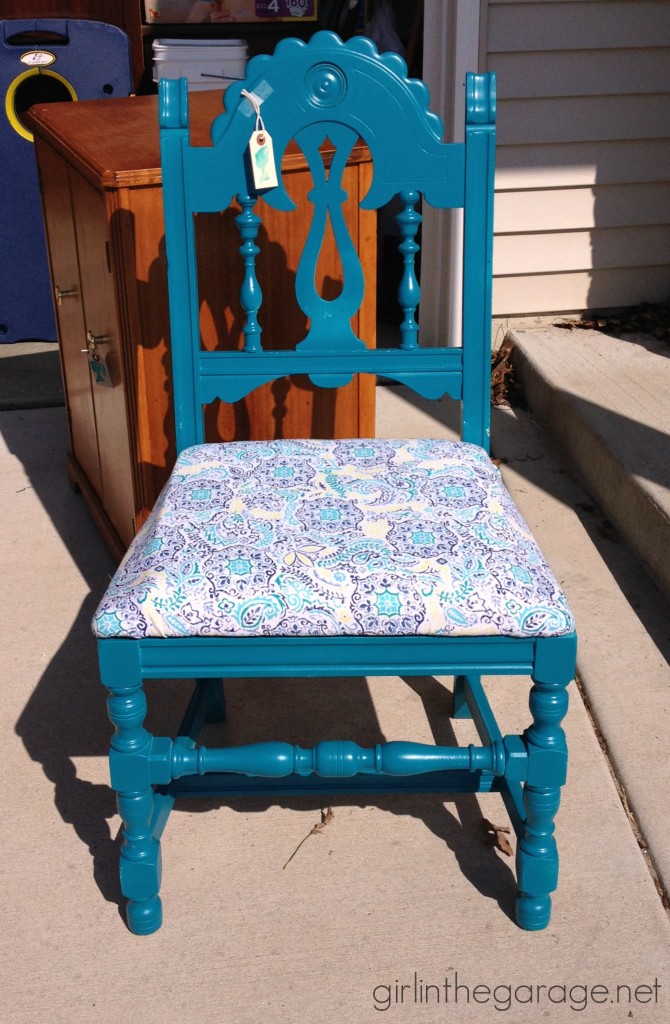 It was definitely crate day when I got these at two different sales… I rarely ever find/buy crates but these have a lot of history and personality!  Also that card catalog drawer… I wish there had been more than one available.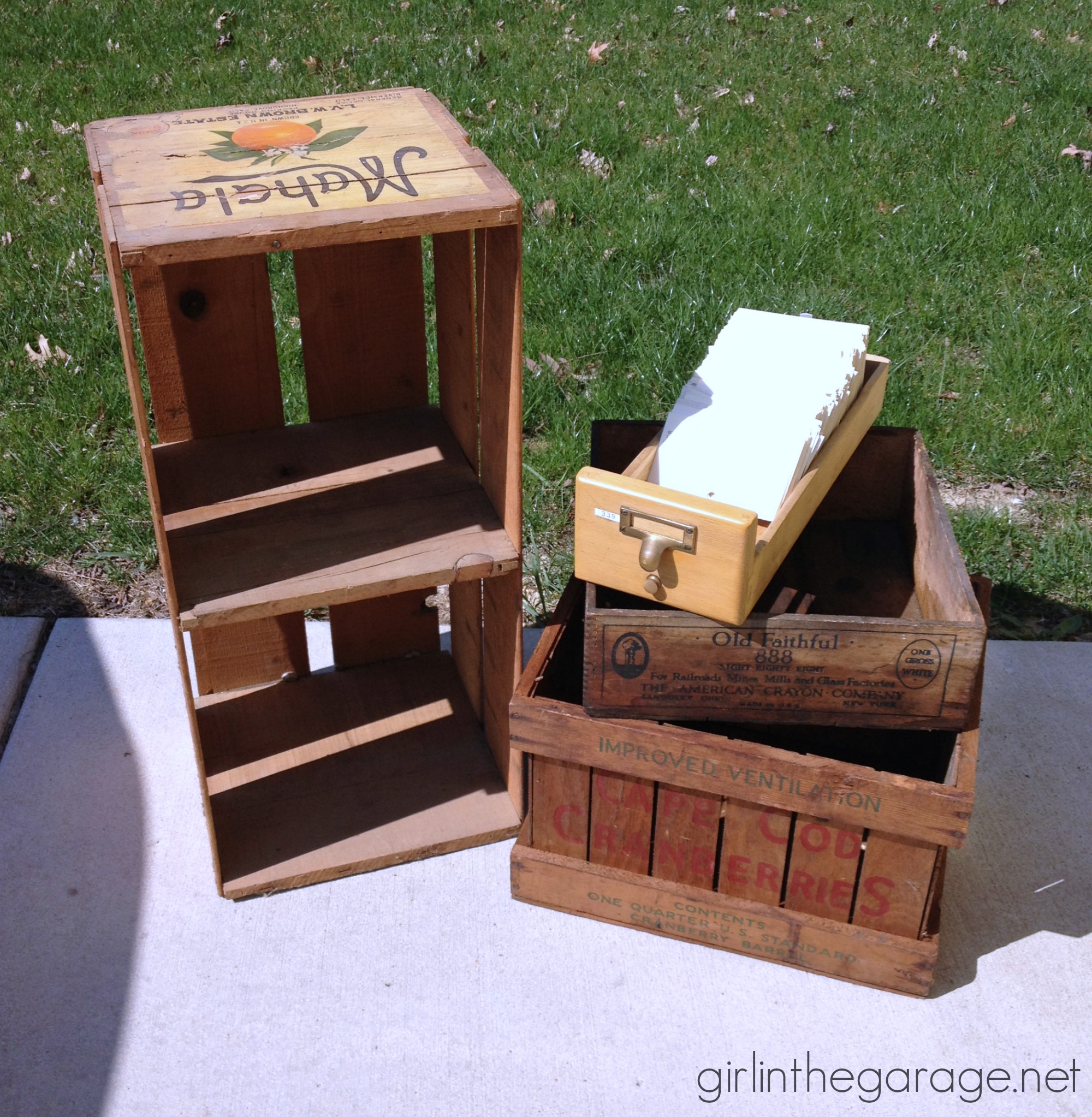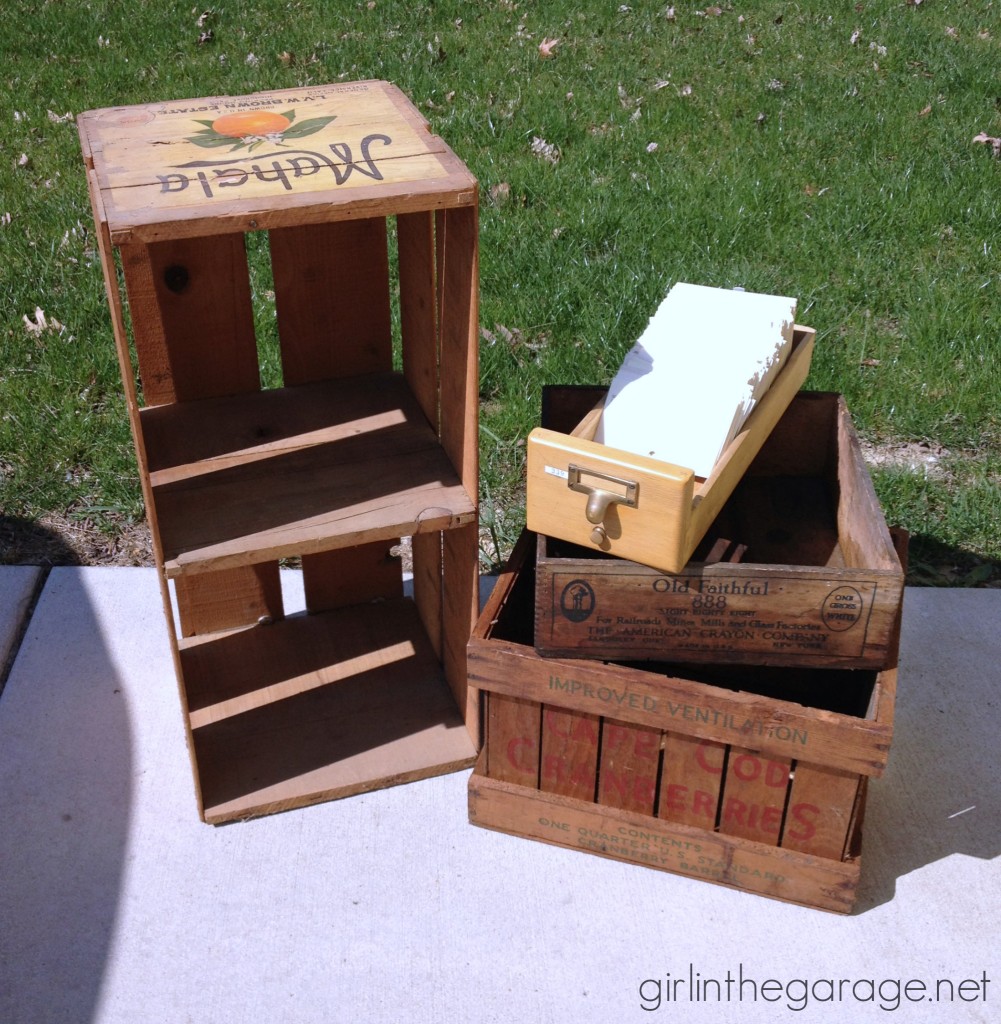 Here's a closeup…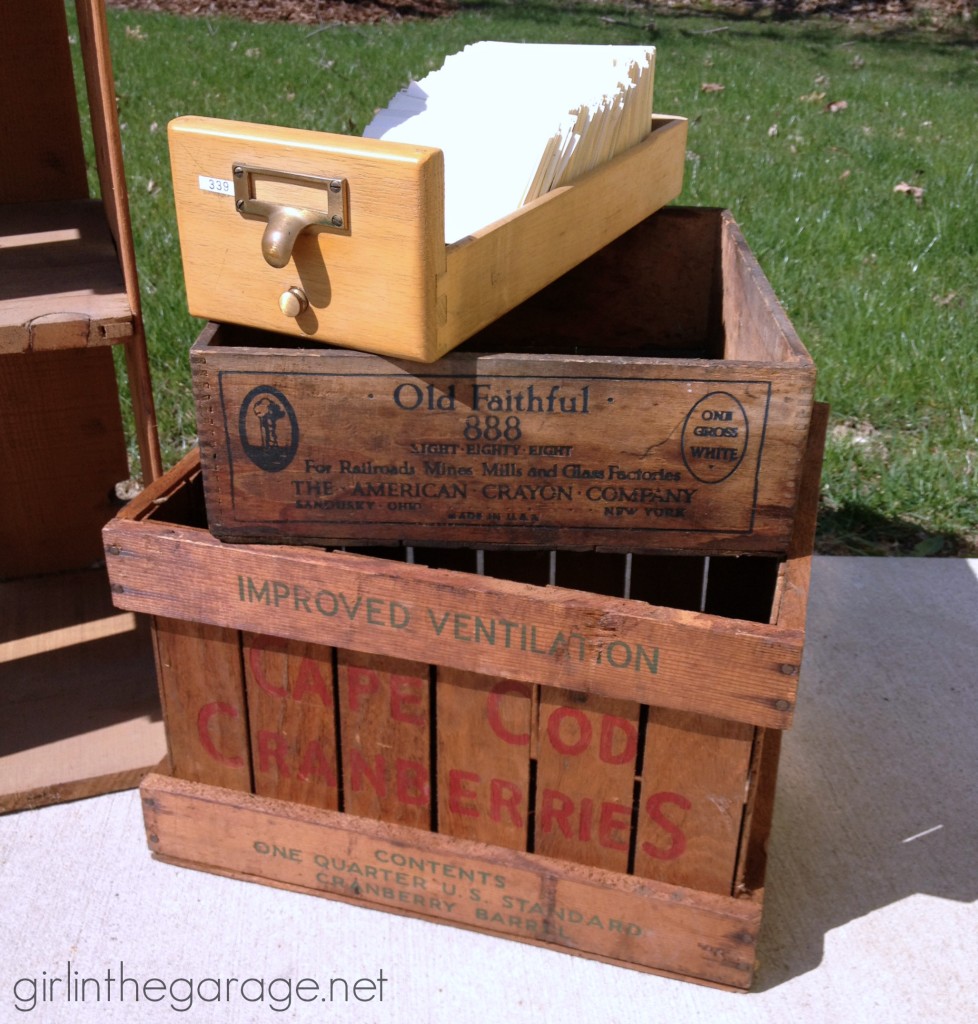 Jewelry box #1…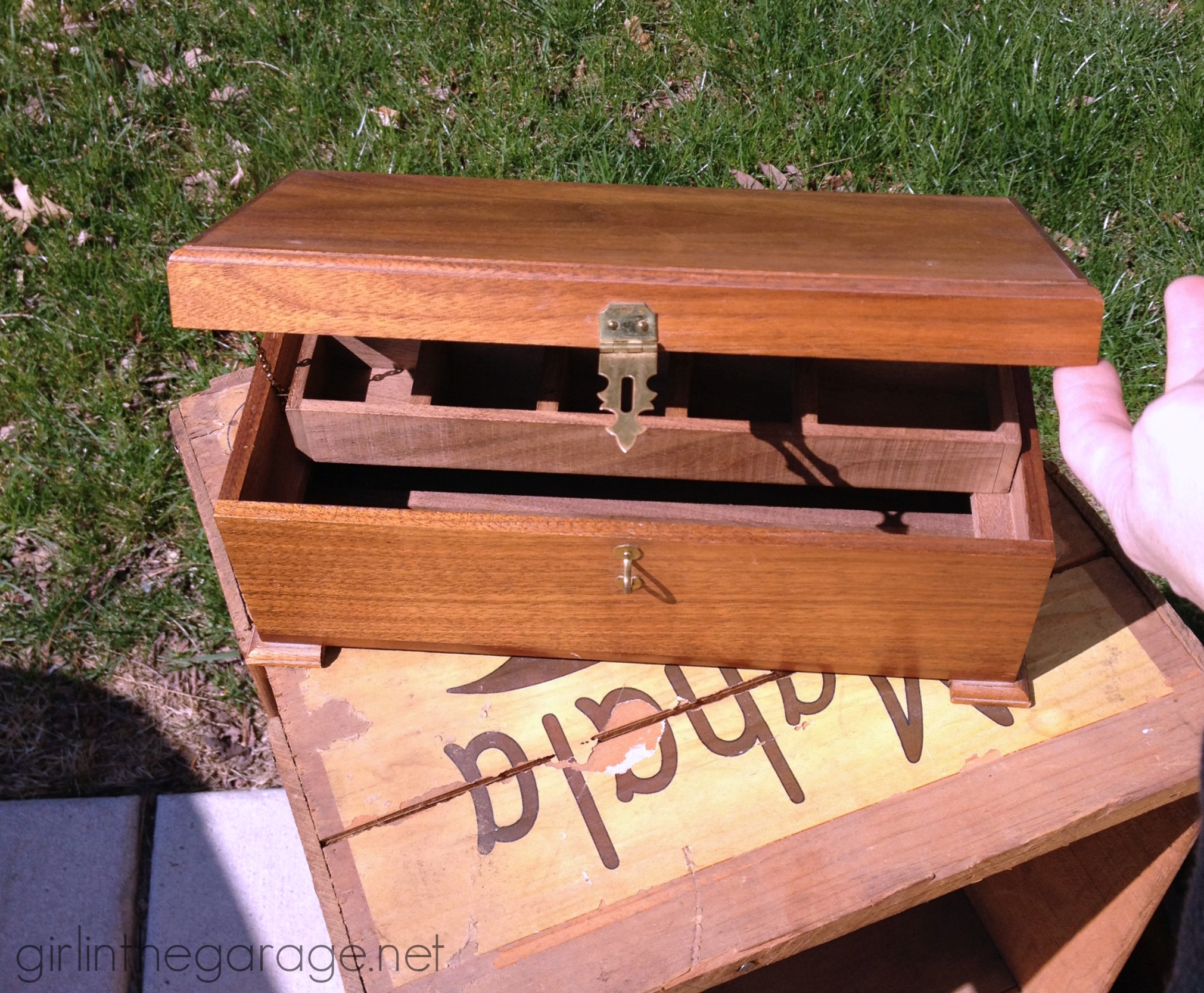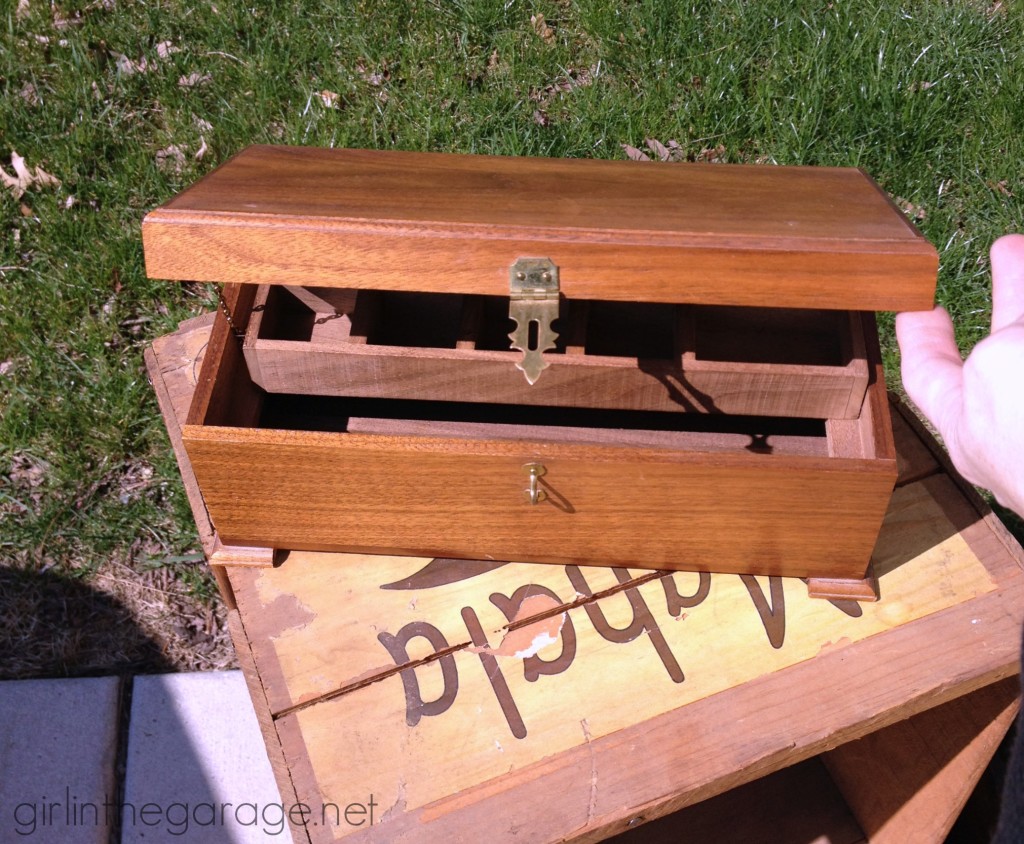 Jewelry box #2… (sorry, my hand must've had a spasm when I took this photo)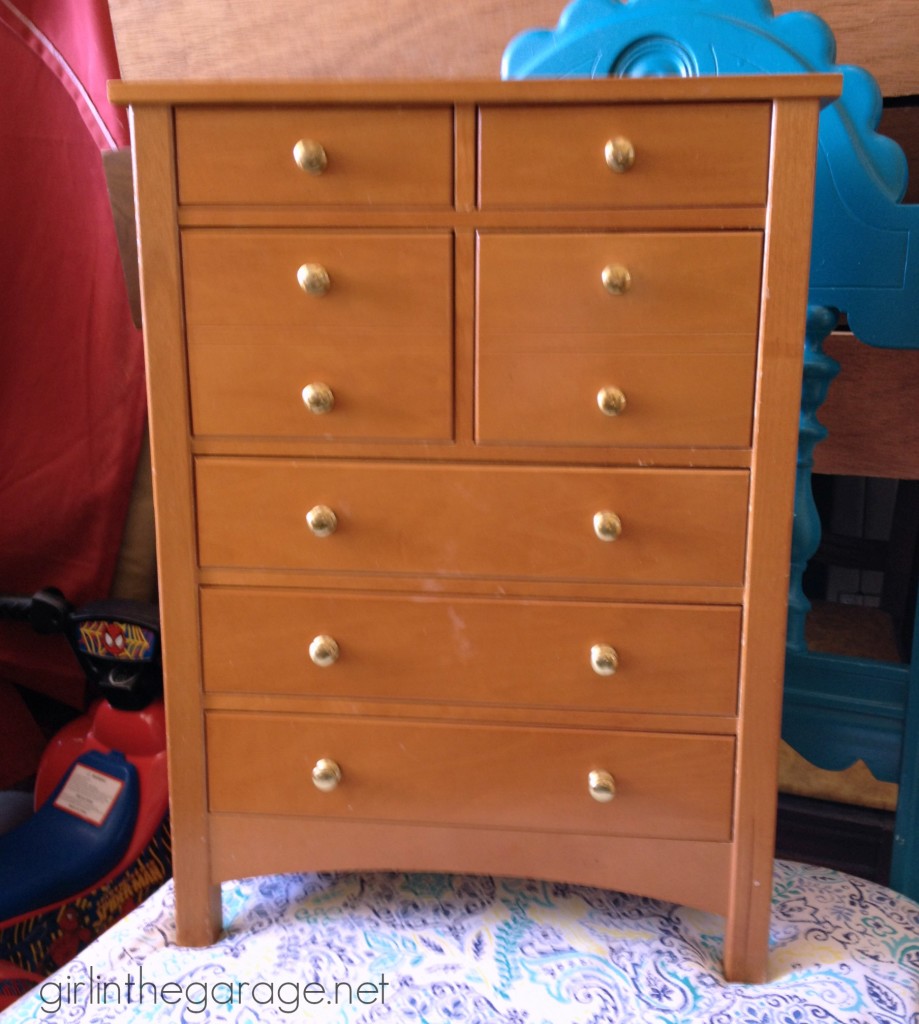 Gold vintage mirror (Interesting story… I bought this in the basement at an estate sale for $3, and when I went upstairs I found a very similar mirror in the bedroom marked for $30… hmm)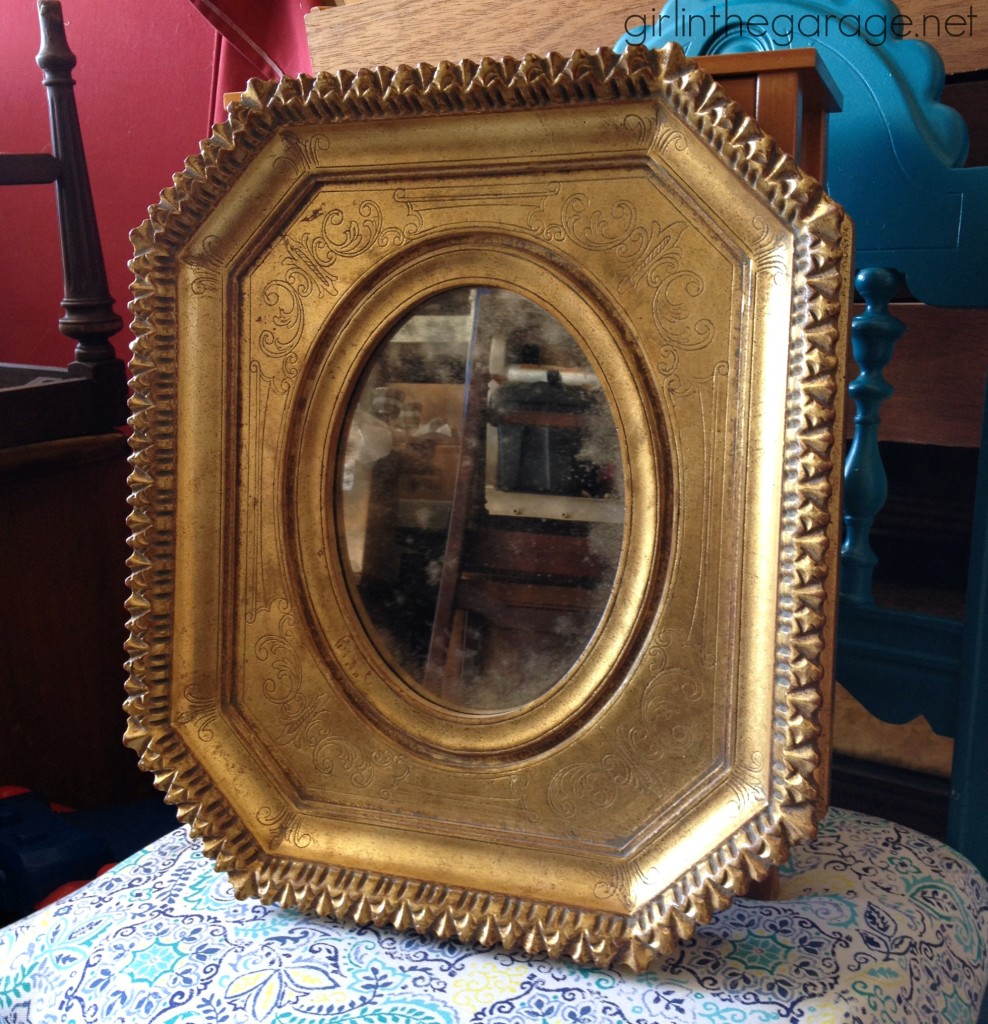 These vintage Lustro Ware items are fabulous.  I kind of wish I had a cute retro-themed kitchen so I could keep them. <3  (I bought these at 2-3 different sales)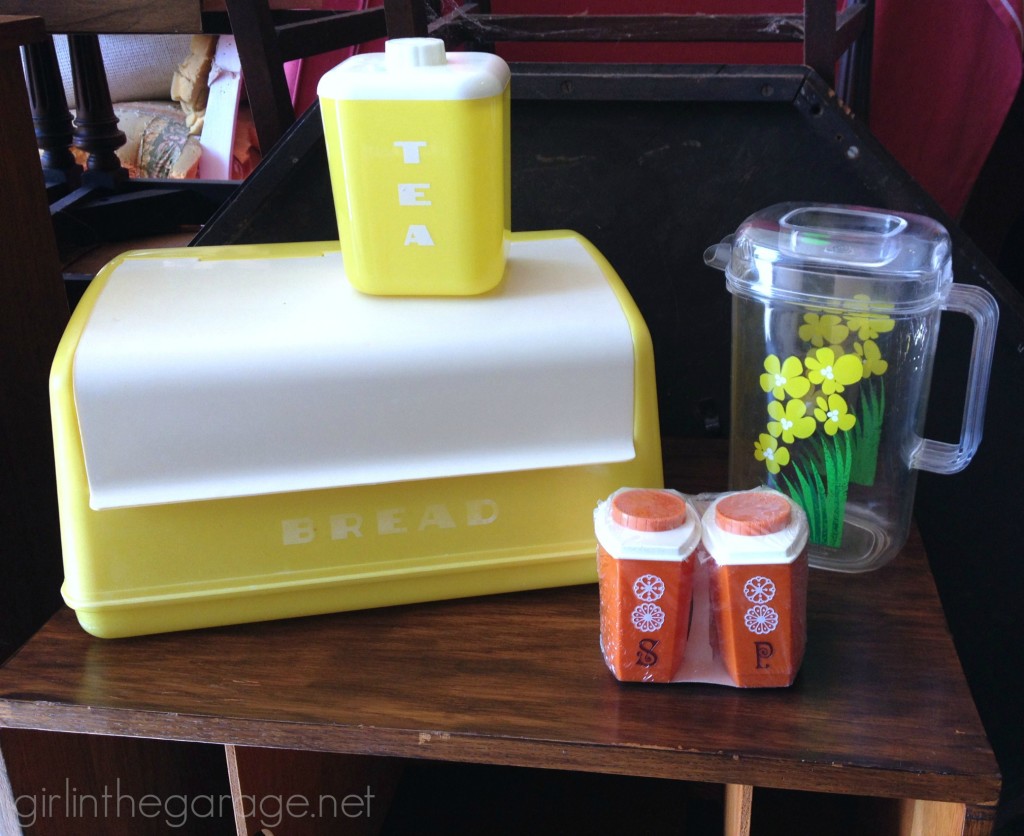 Here's a closeup of the salt and pepper shakers, still in their original packaging: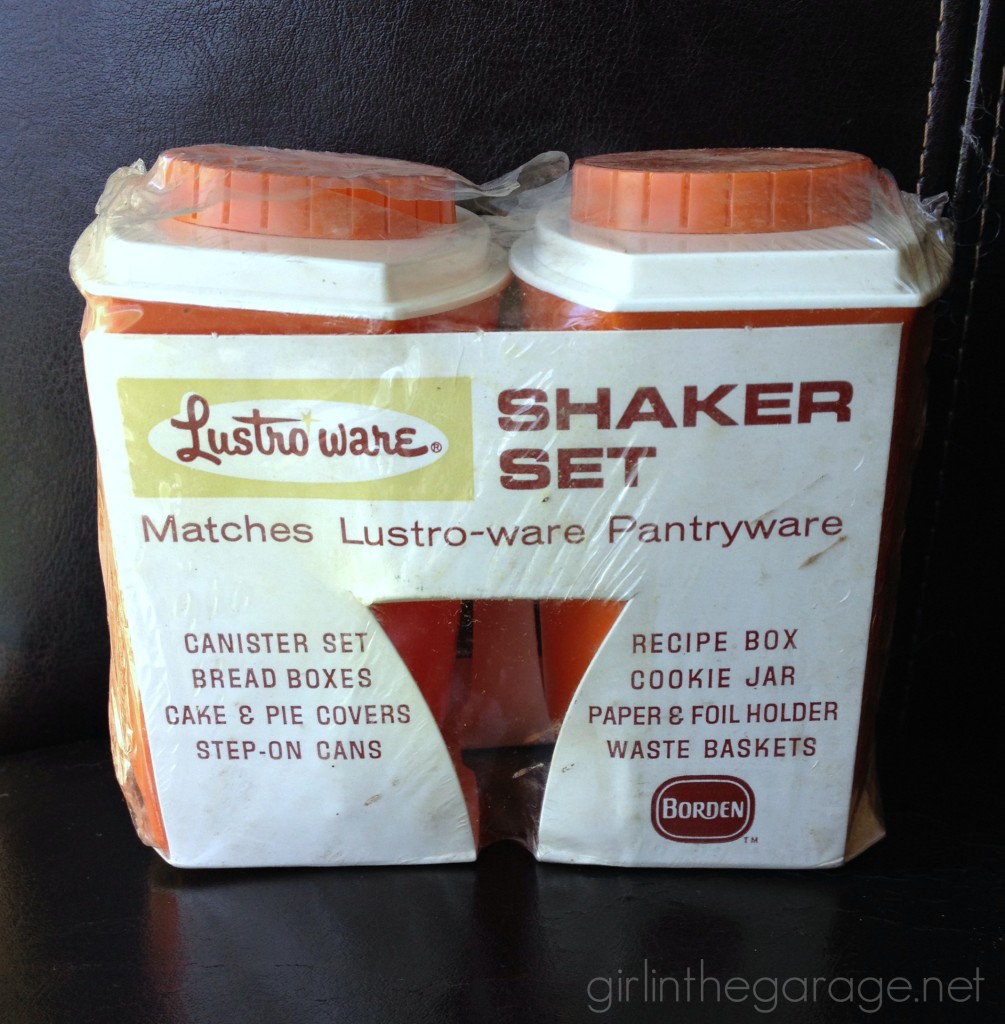 A few of my collections I have going on…  an antique Brownie camera, vintage tin, and turquoise glass.  (I'll share more about my collections in a special tour that my blogging friends and I are doing in a couple weeks.)  I already had a similar tea pot and it was lonely, so I had to get this one.  Ha – am I the only person who thinks this way?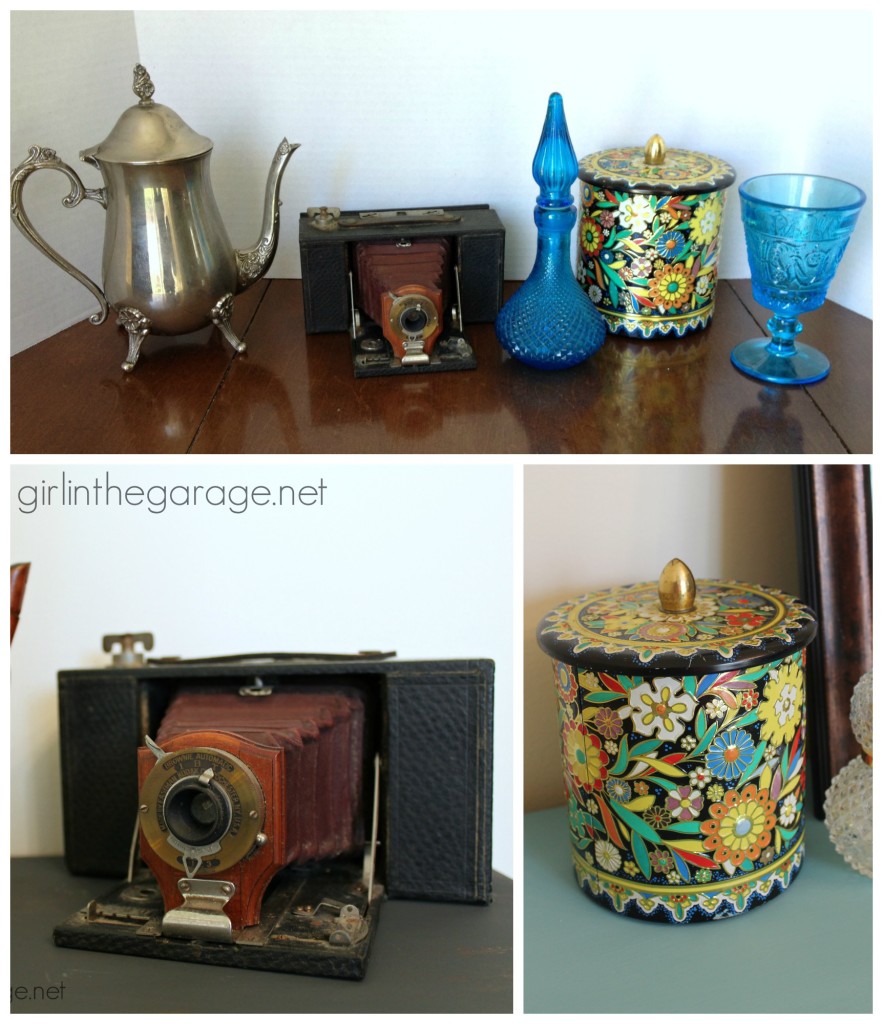 Whew, I think that's it!  At least for now…  🙂
Have you found anything awesome while treasure hunting lately?
Which of my finds above is your favorite?
Jen