Today is Themed Furniture Makeover Day and this month's theme is Storage and Organization.  There are some sneak peeks of my friends' fantastic projects at the end of this post, so I'd love for you to visit them after you're finished reading my post!  {See all of my previous TFMD projects HERE.}
I got this grungy metal cabinet this past summer and I knew it would be perfect for this theme.  When I was cleaning it, I saw papers through the holes on the bottom.  After removing the last drawer, I found a "secret" storage area filled with someone's paystubs from the mid-70s through the mid-80s and some other random paperwork.  I'm not gonna lie, I was really hoping for a stash of cash hiding in there.  😉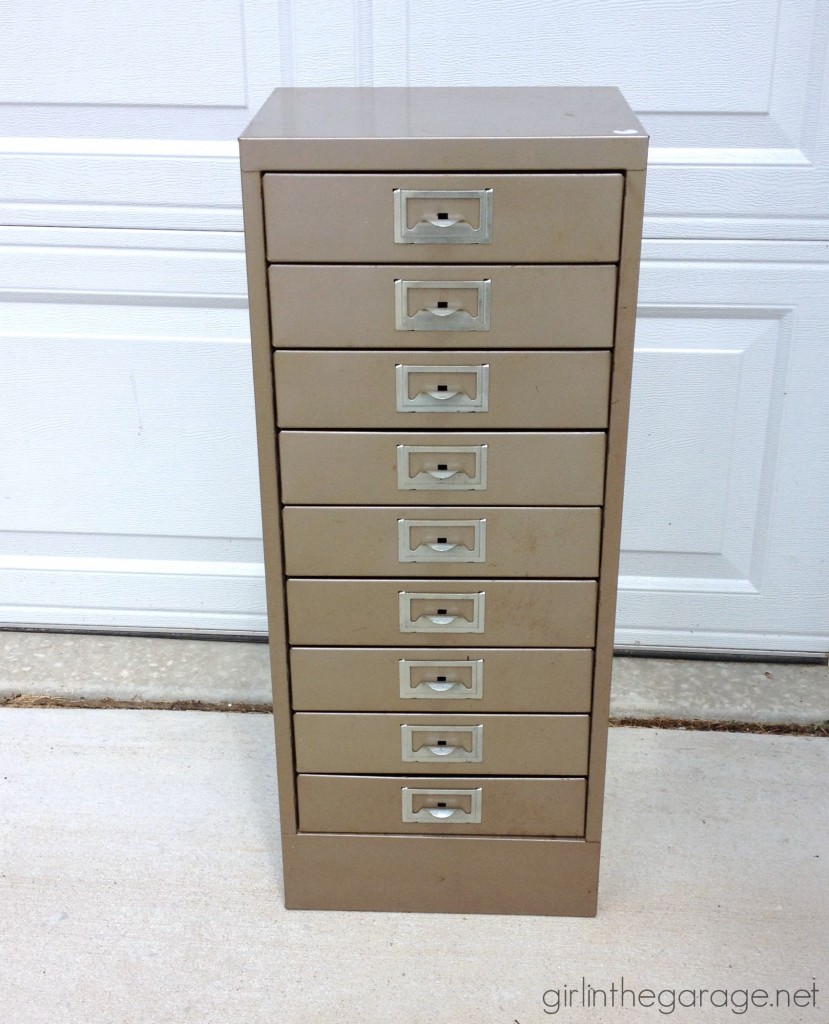 A couple weeks ago I FINALLY bought Duck Egg Blue from my Chalk Paint® stockist.  I've been wanting to try this color forever!  Honestly I thought my first project with it would be some super feminine piece, but this grungy cabinet was screaming for some moody blue loveliness.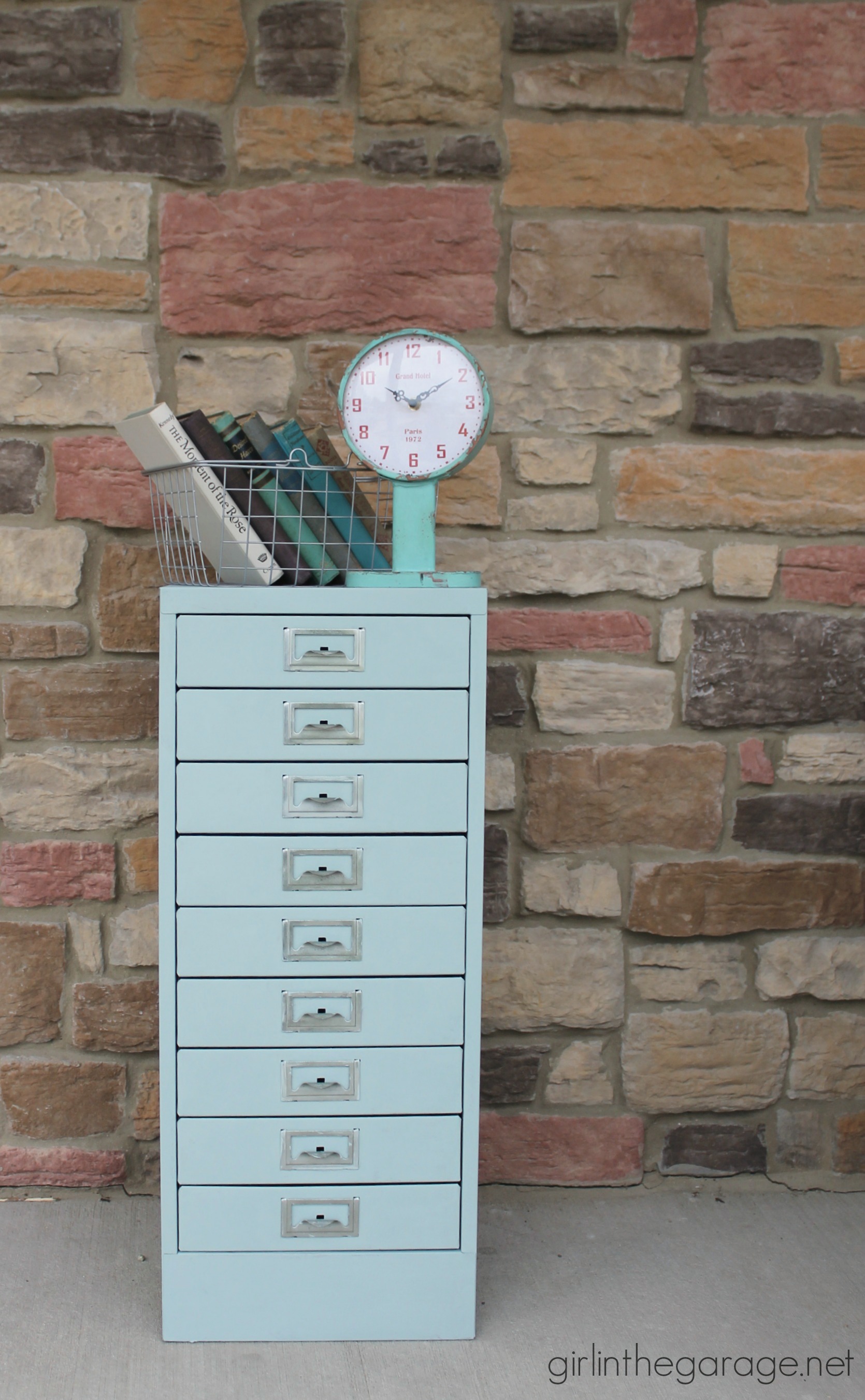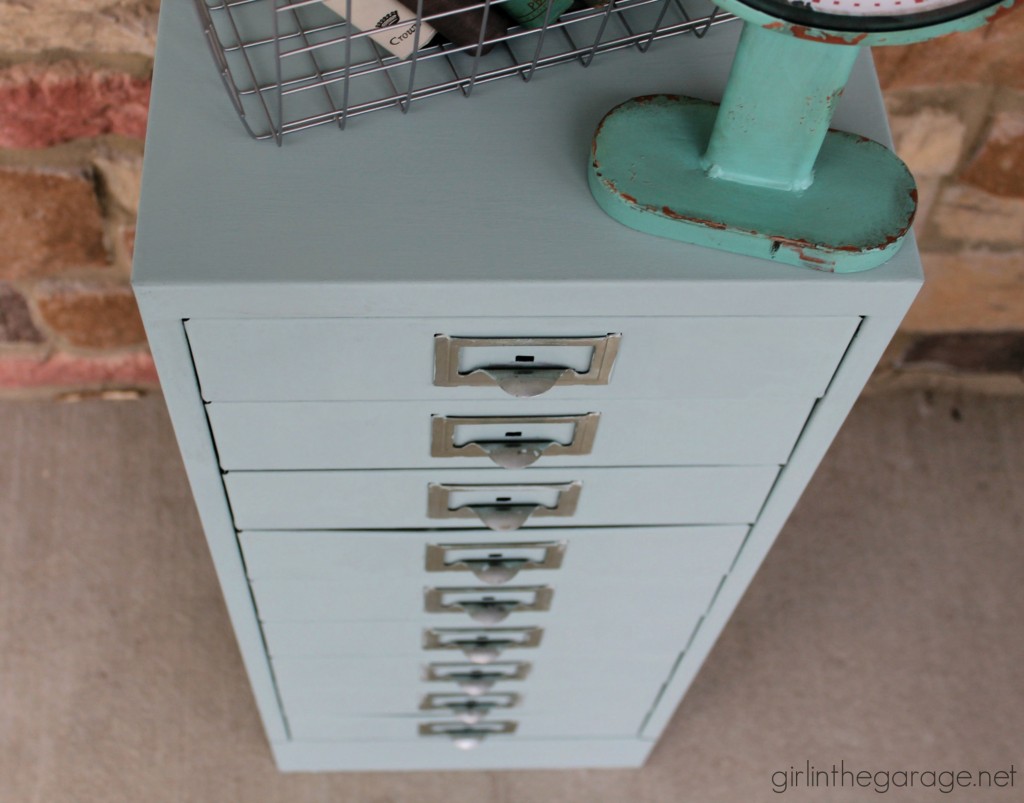 I put three coats of paint on (no sanding at all, and the Chalk Paint worked wonderfully on the metal!) and had to be careful around the hardware because it can't be removed.  I did make a few mistakes but they'll be easy to fix.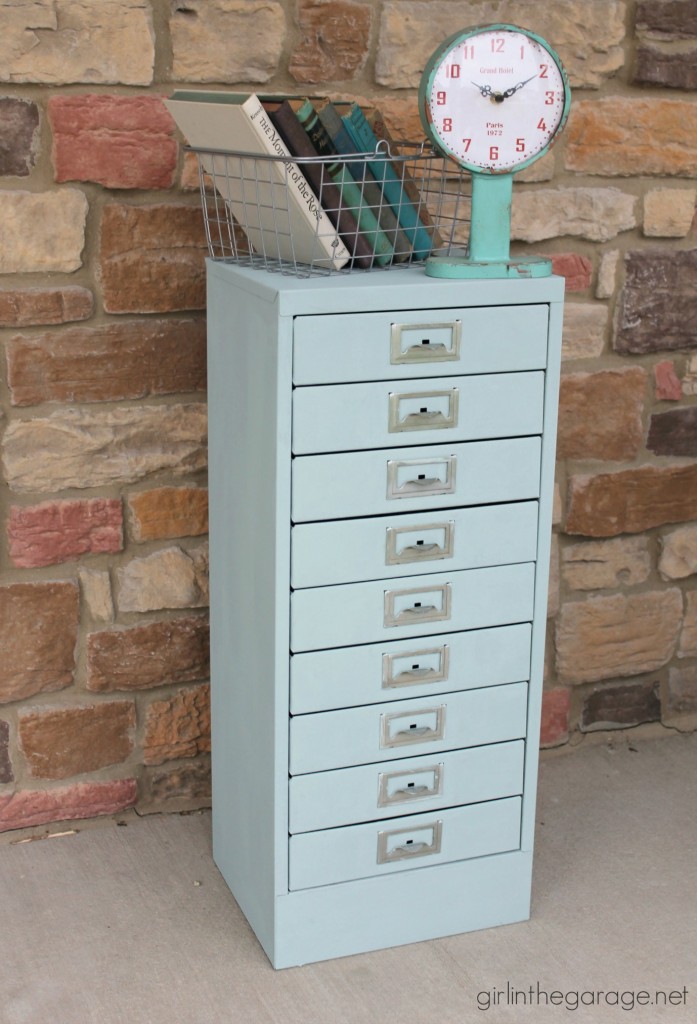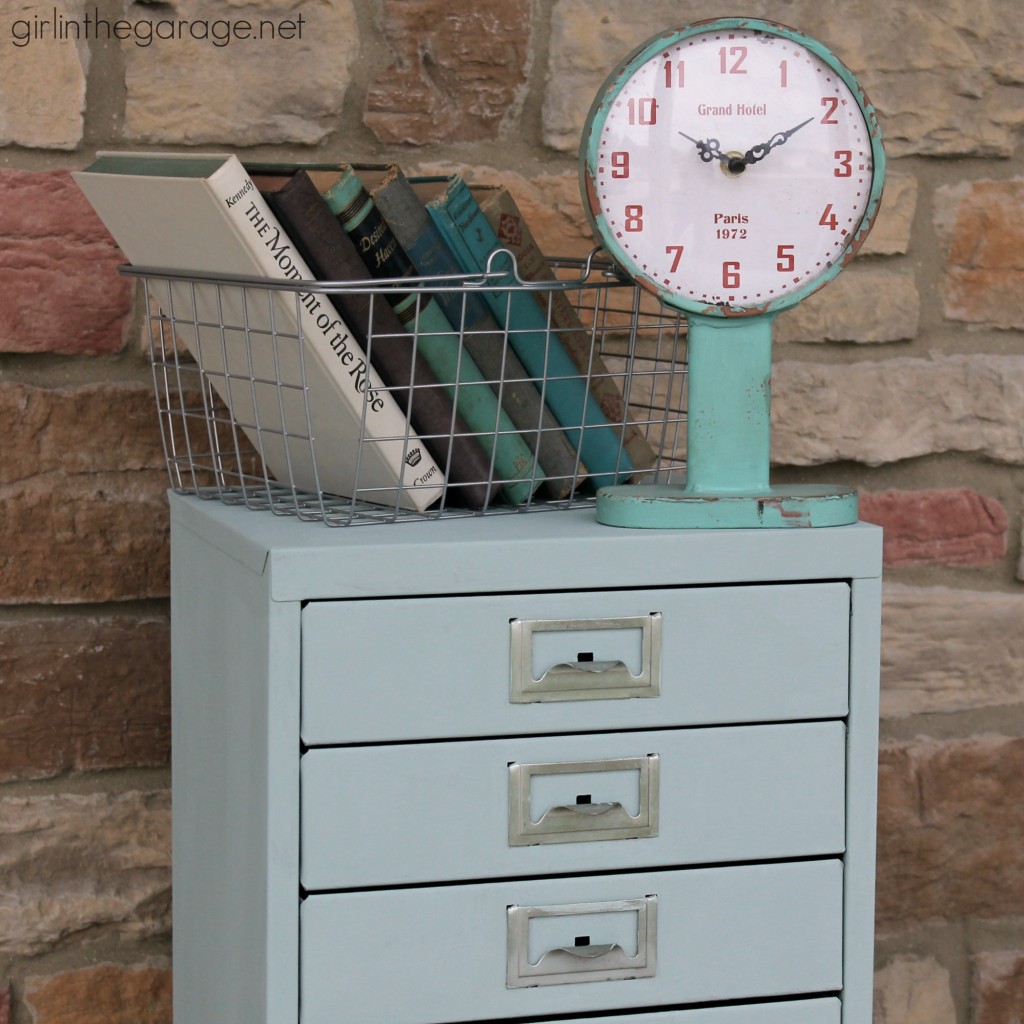 Next I'm going to seal it with Annie Sloan's clear wax.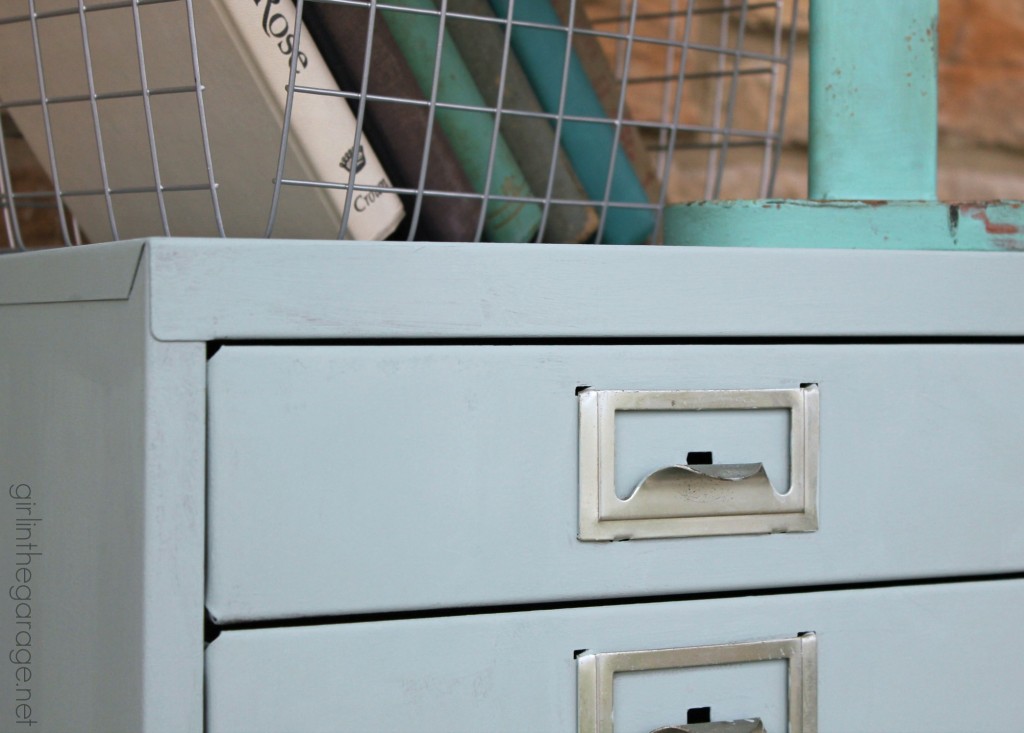 Here's a handy before/after comparison: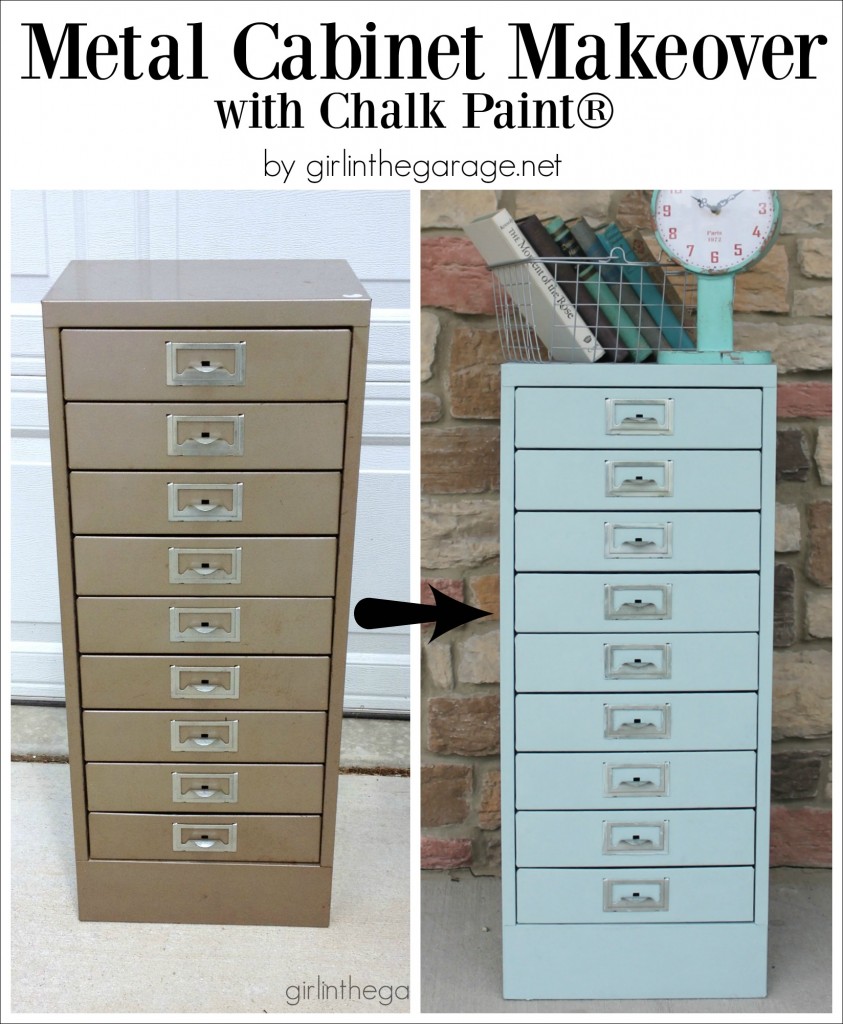 So what do you think of my metal cabinet makeover?
I'm loving it in Duck Egg!!
Jen
Join the GITG Community
When you join this thriving online community of 90,000 creative souls, you'll be inspired to discover hidden artistic talents and learn skills to boldly face DIY projects with confidence.
You'll also receive my free guide "Just Paint It: 7 Tips for Transforming Furniture with Confidence."