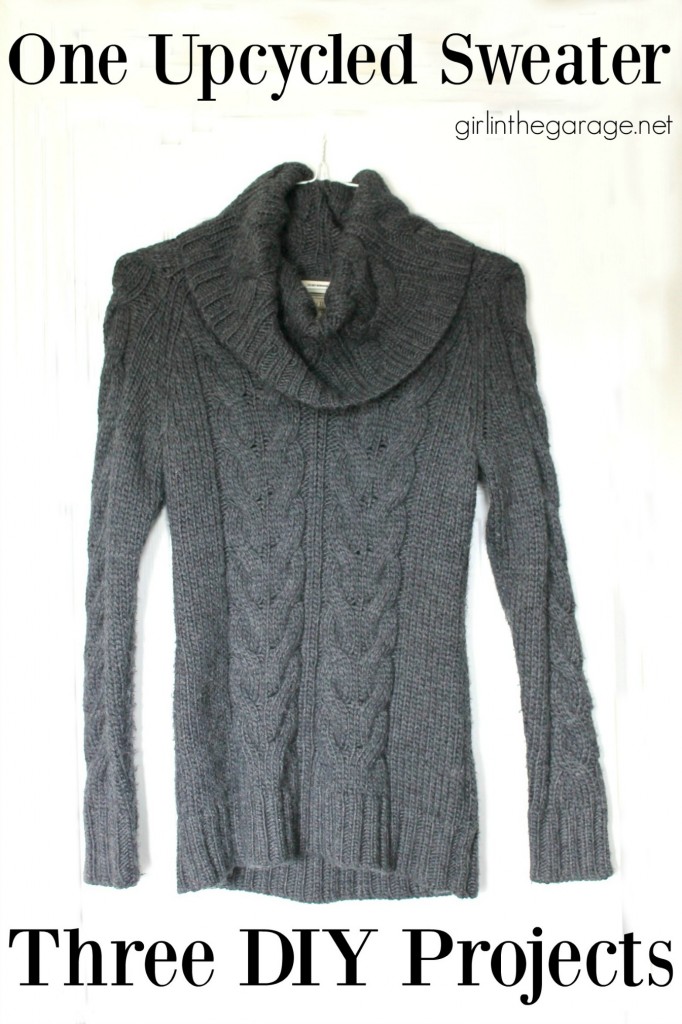 Hey guys – it's Trash to Treasure Tuesday!  Every month my friends and I share makeovers on thrifted or free items – you can see my past T2T projects HERE.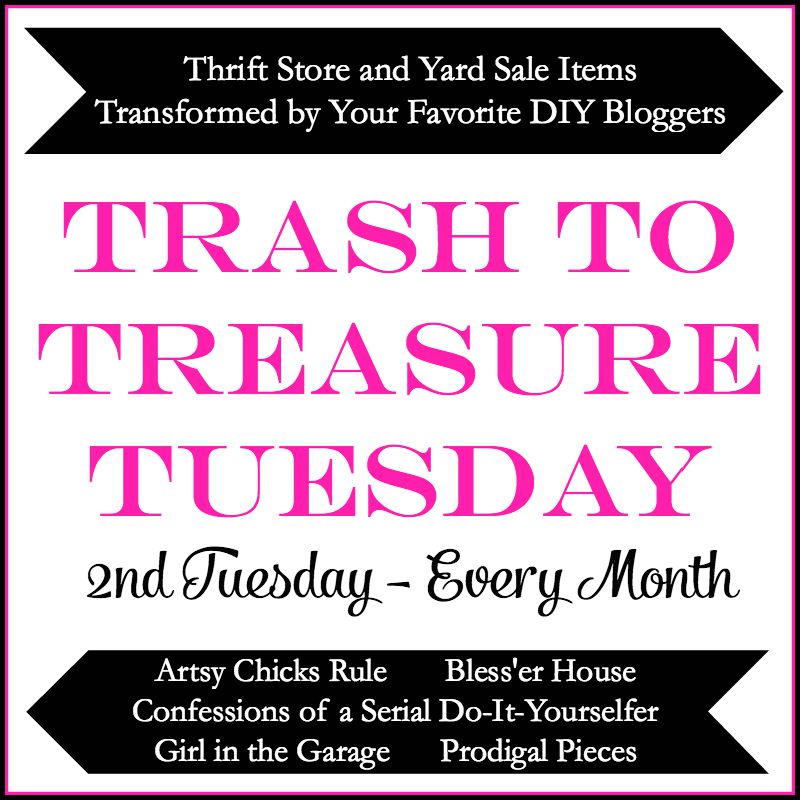 I started with an inexpensive but good quality sweater from Goodwill and turned it into three different DIY projects.
First, I cut the body of the sweater and turned it into a soft throw pillow perfect for chilly nights at home.  I left the side seams there, turned it inside out, and sewed the other two ends.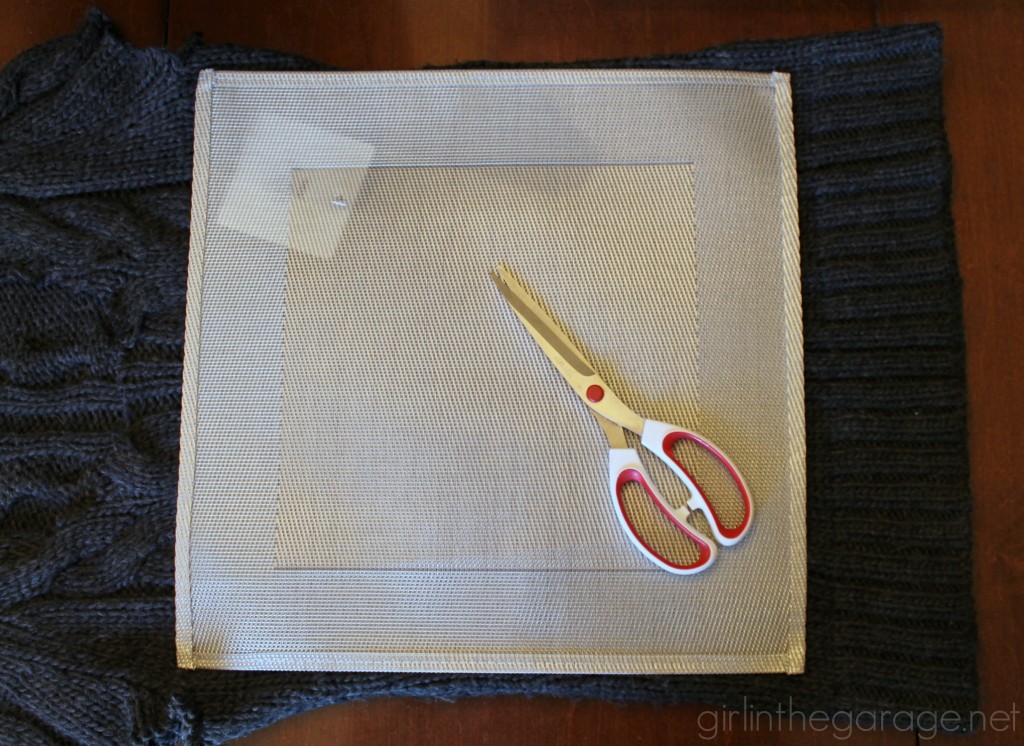 At the end of the second side, I left about 3-4 inches unstitched and turned it right side out.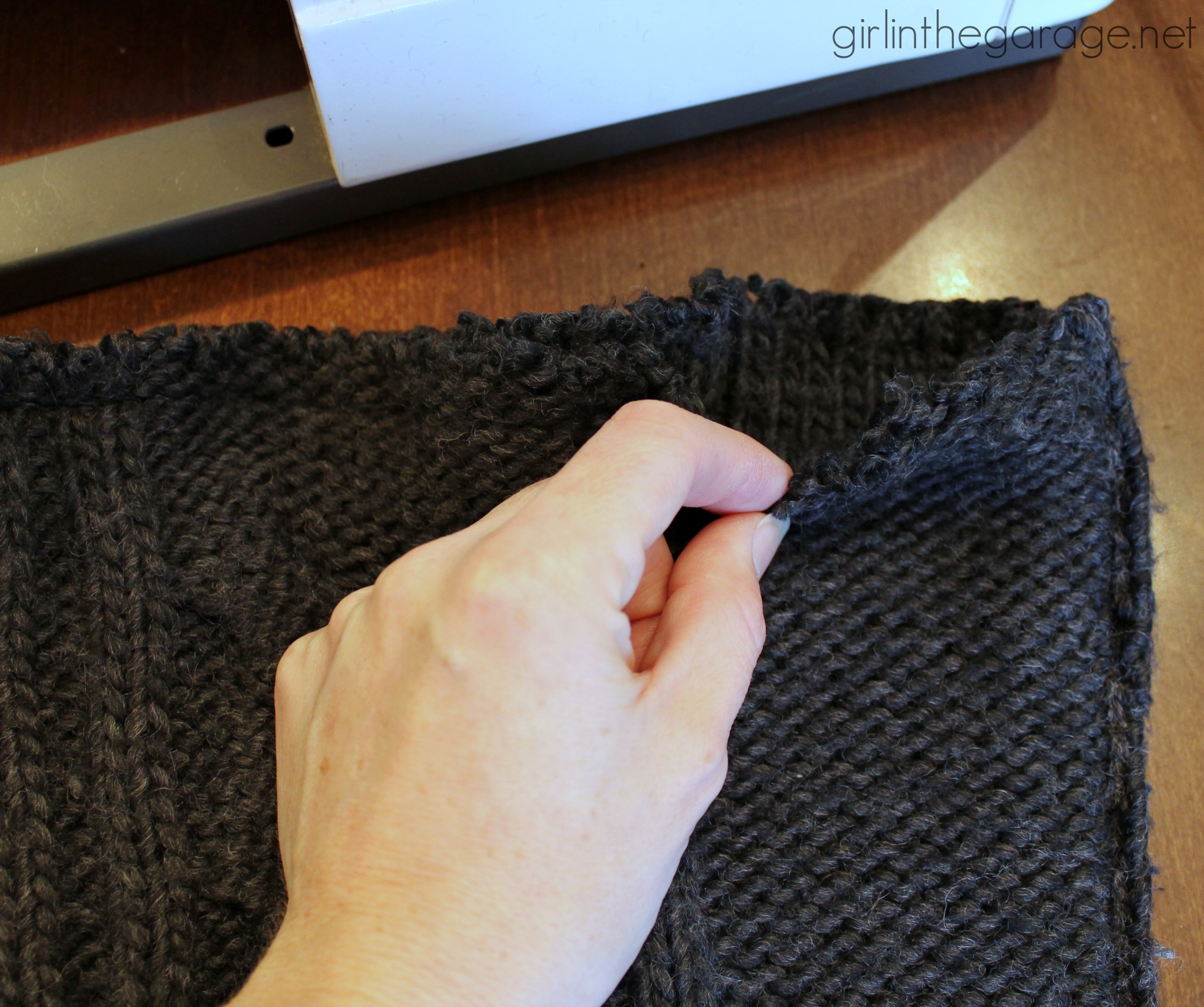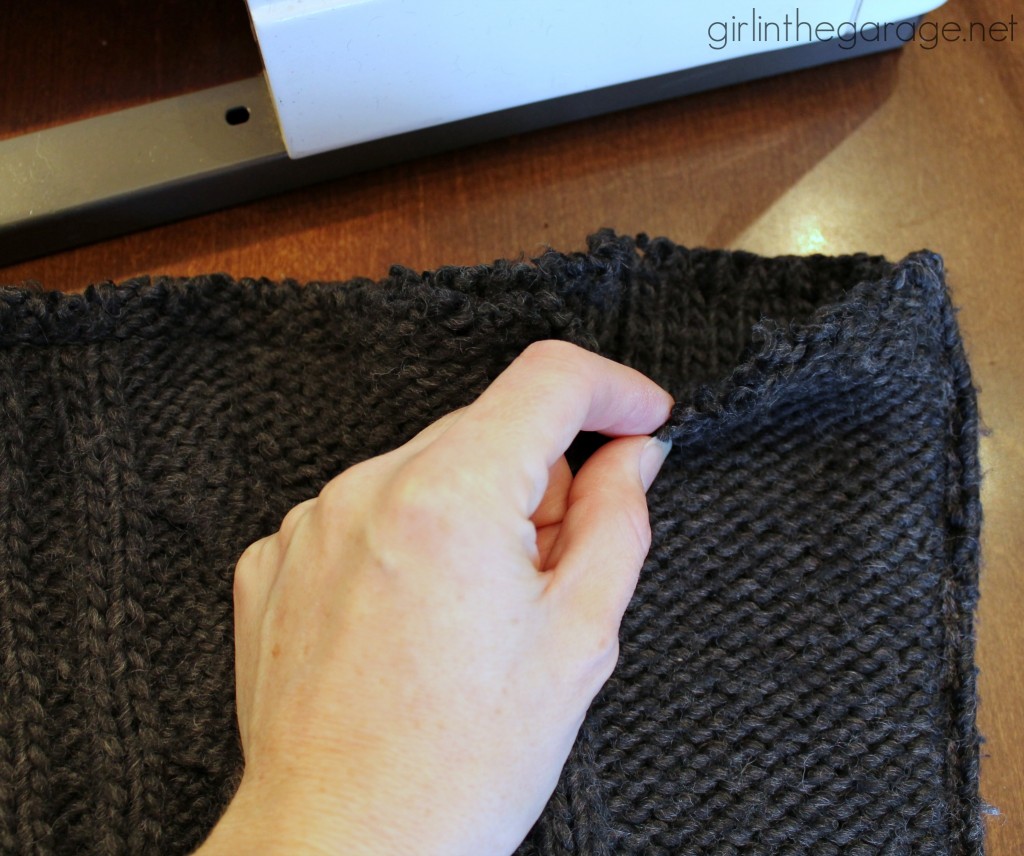 I stuffed the pillow with polyester fiberfill.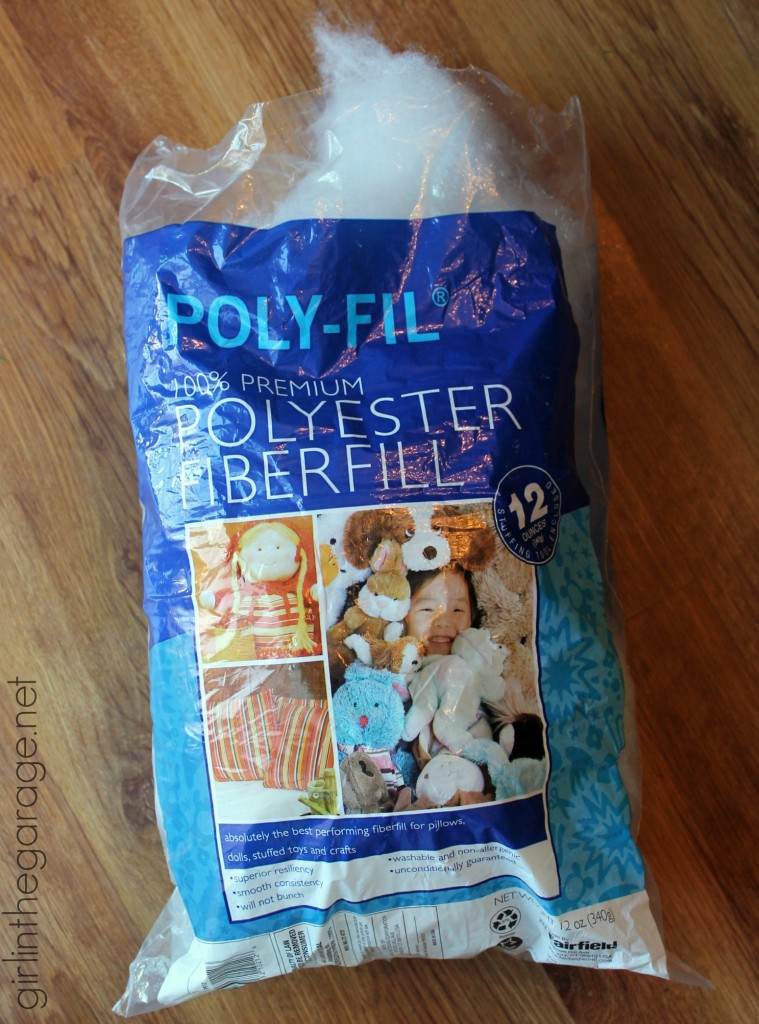 I sewed the rest by hand – since it's a sweater, the stitches aren't visible at all.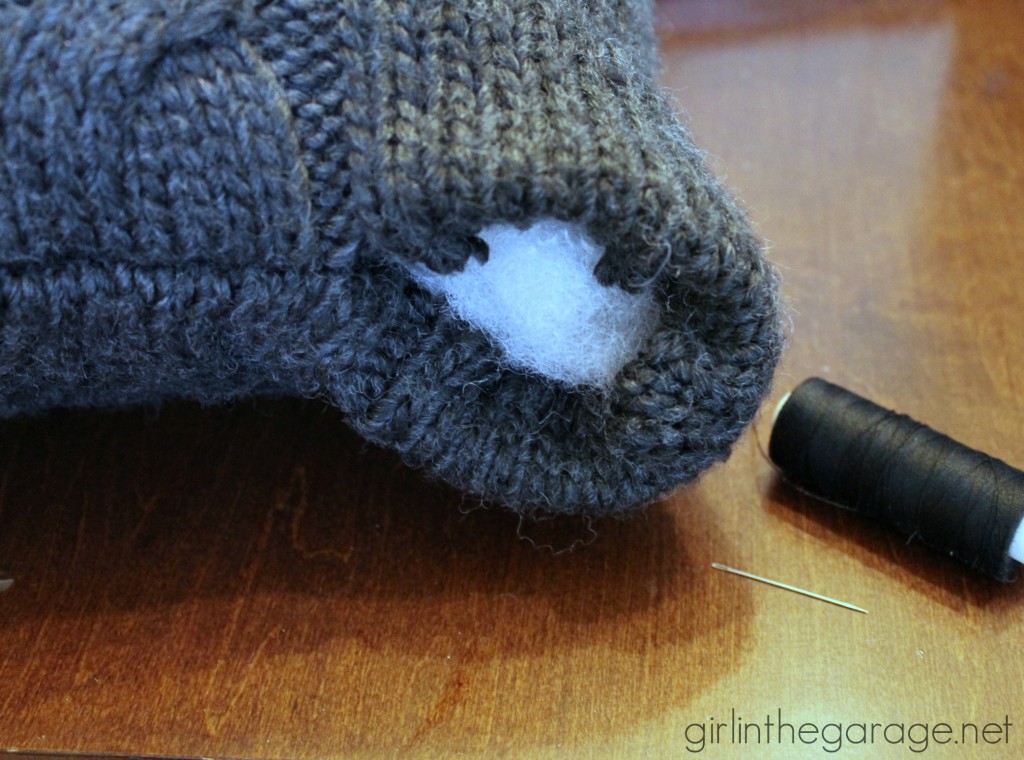 I love how soft and comfy my new sweater pillow is.   🙂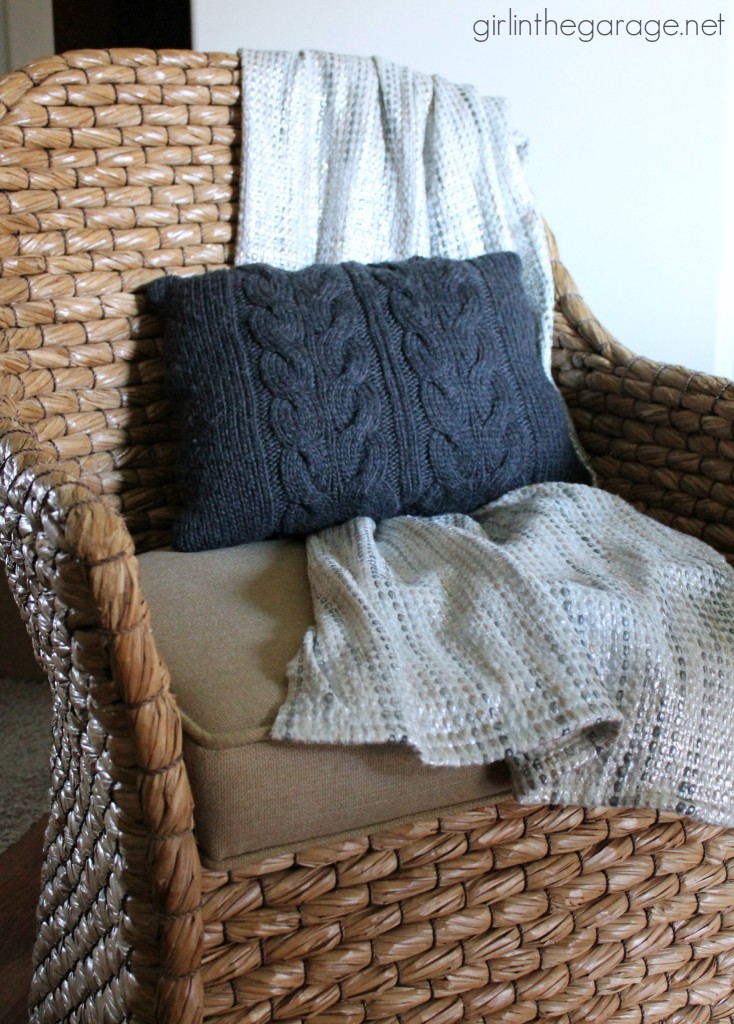 And the texture <3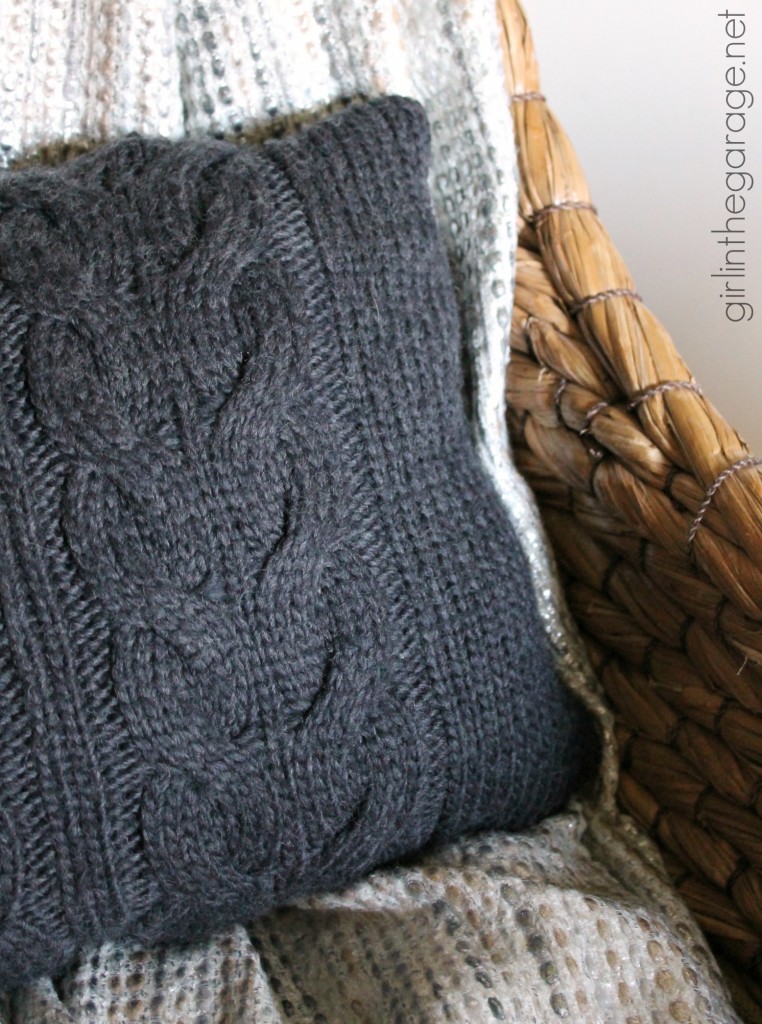 Next I cut the cowl neck off the sweater, stitched around the unfinished edge to keep it from unraveling, and now I have a DIY infinity scarf!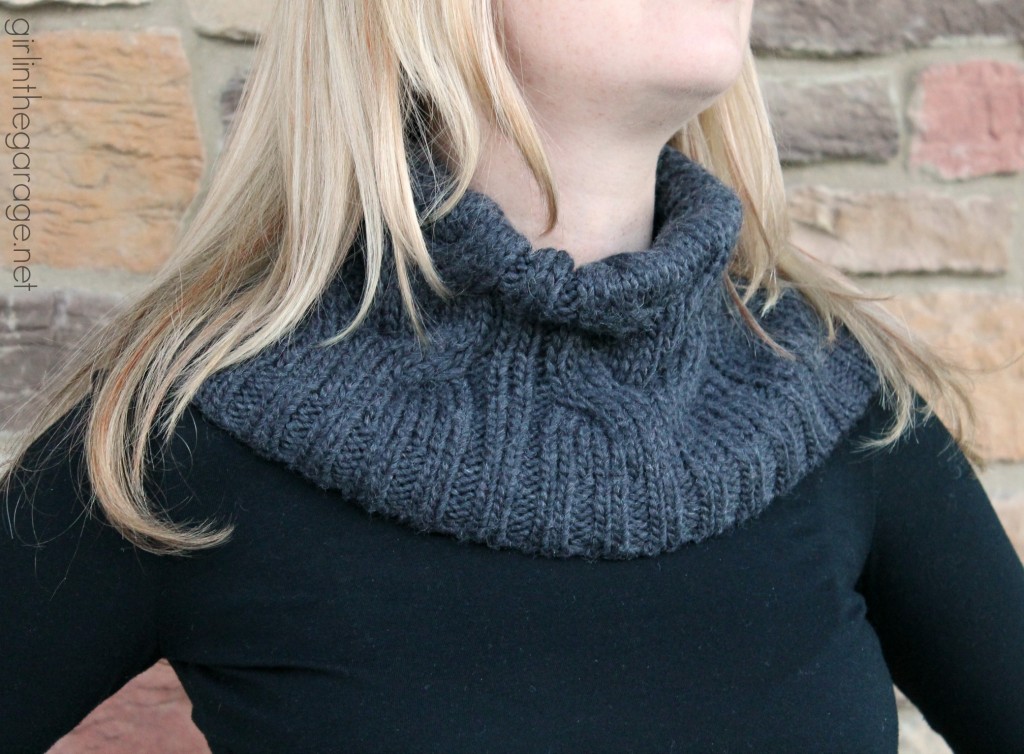 For project #3, I cut the sleeves into 3 inch sections…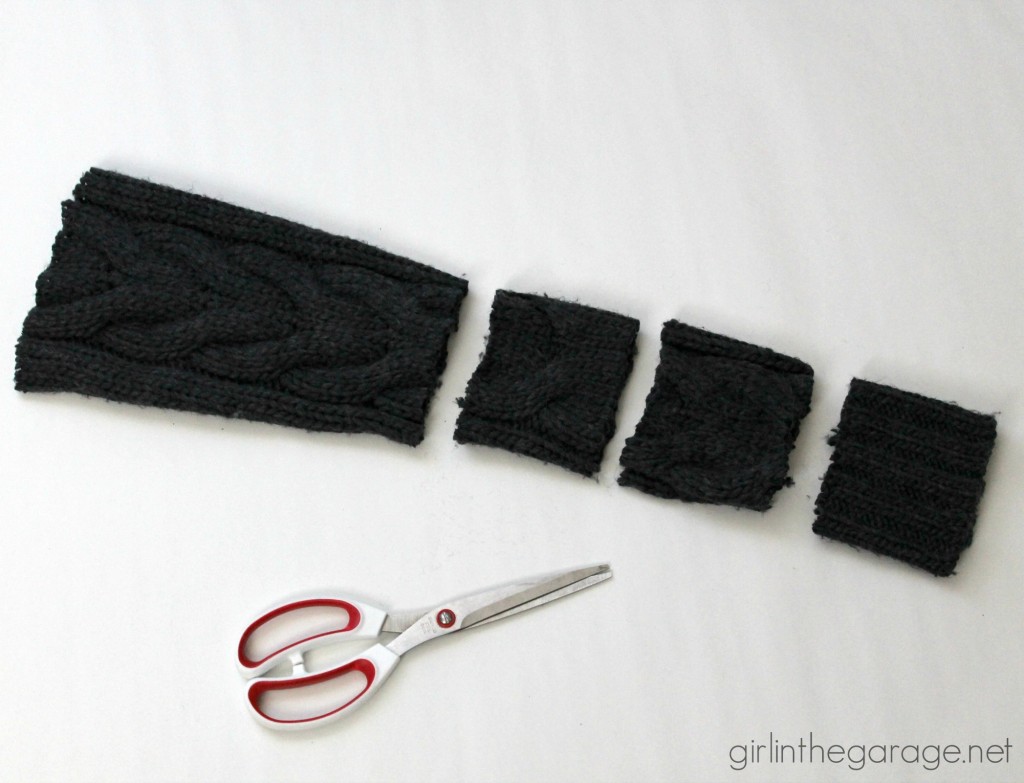 and they became napkins rings for a winter tablescape.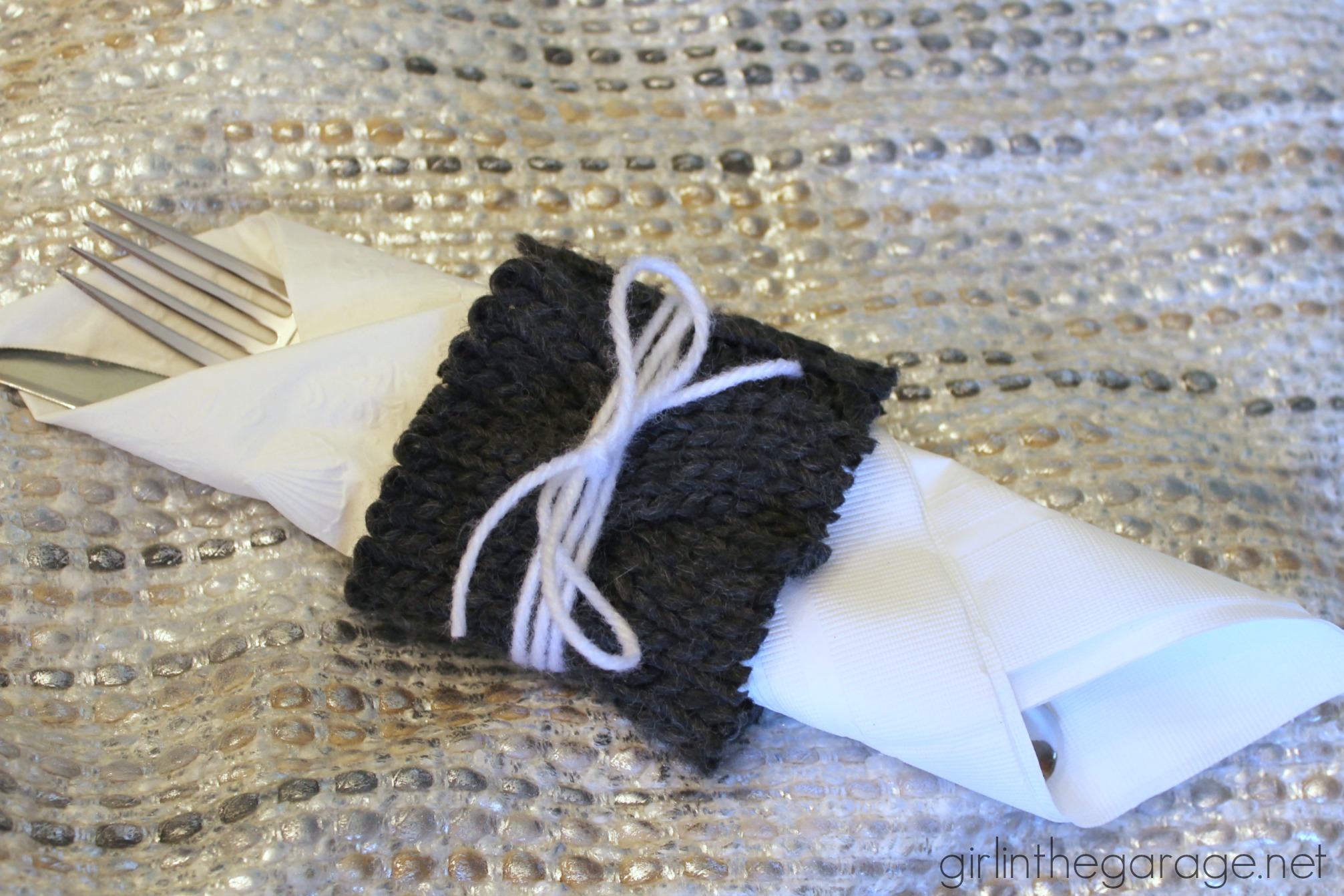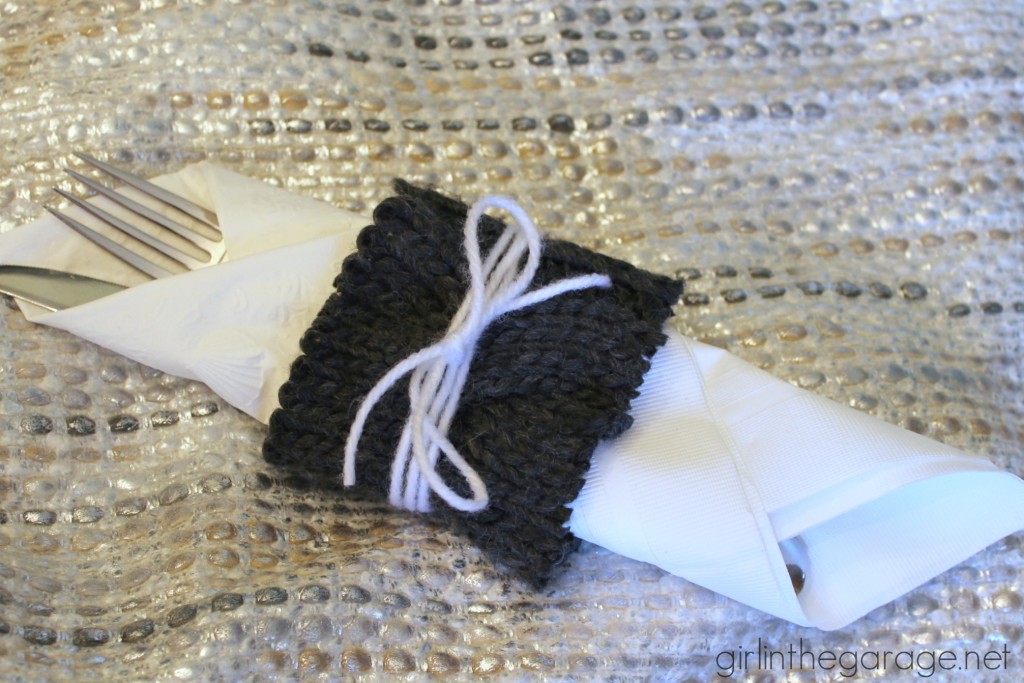 I still have some of the sweater left – I'm thinking of making candleholder wraps next.
What ideas do you have for upcycling an old sweater?  I'd love to know!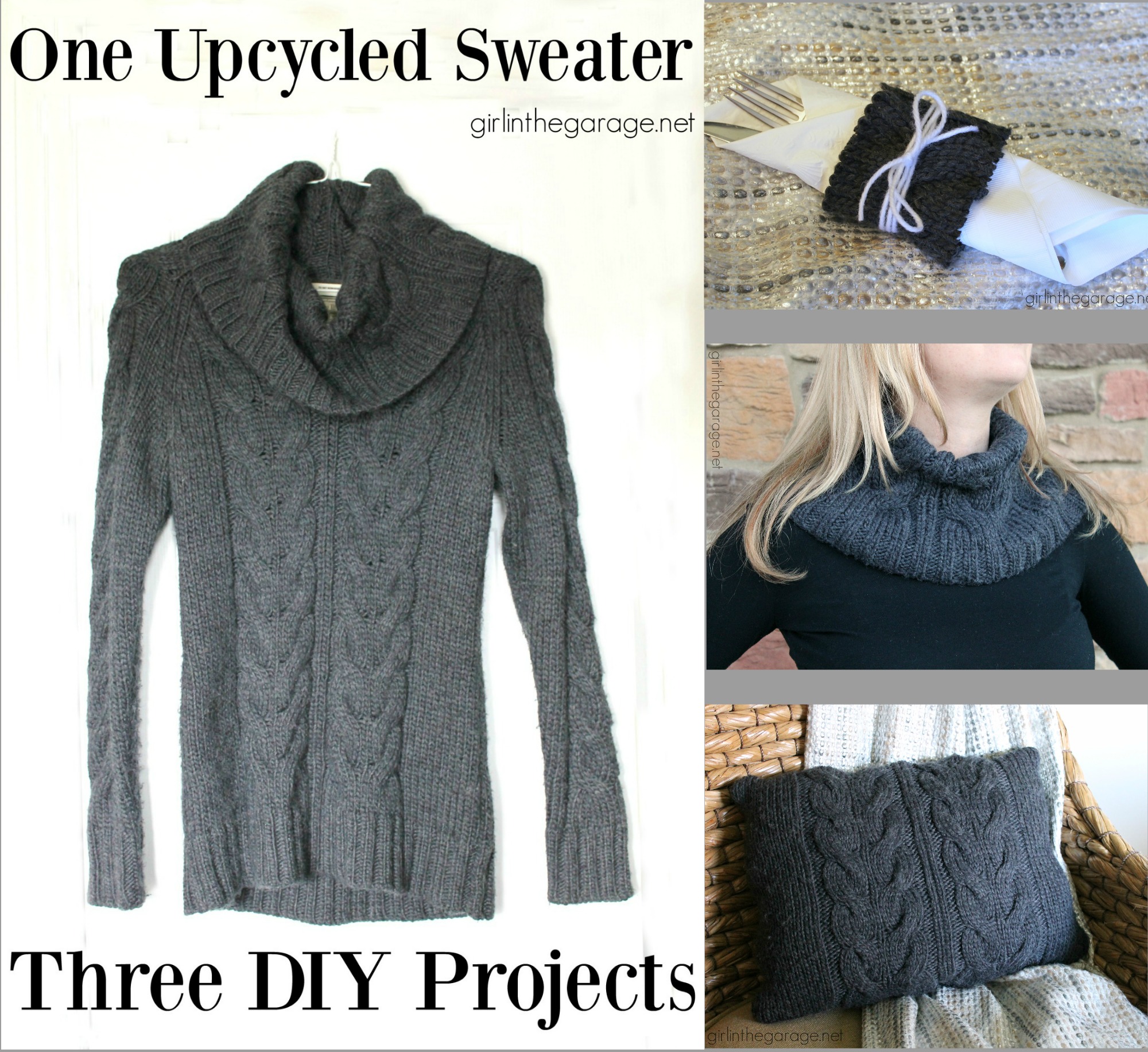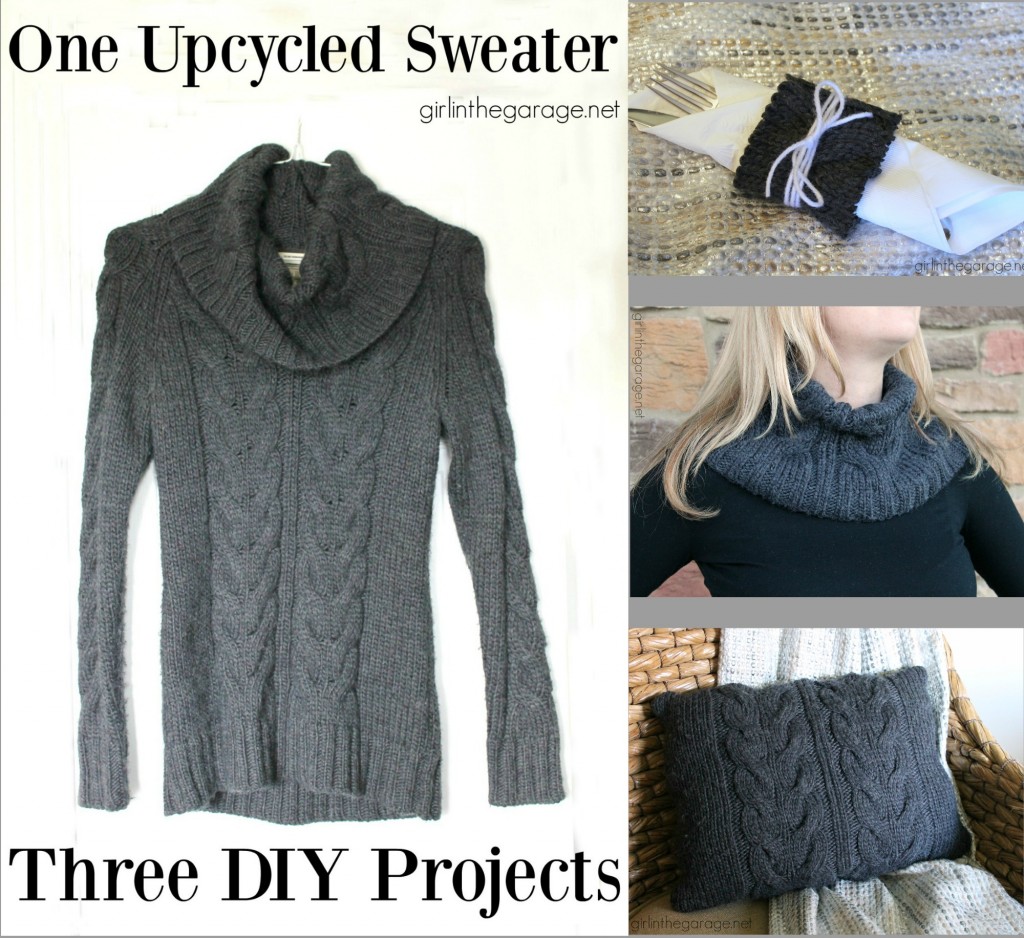 Jen
Next I'd love it if you'd visit my friends projects – the Before photos are below, click the links to see the After!