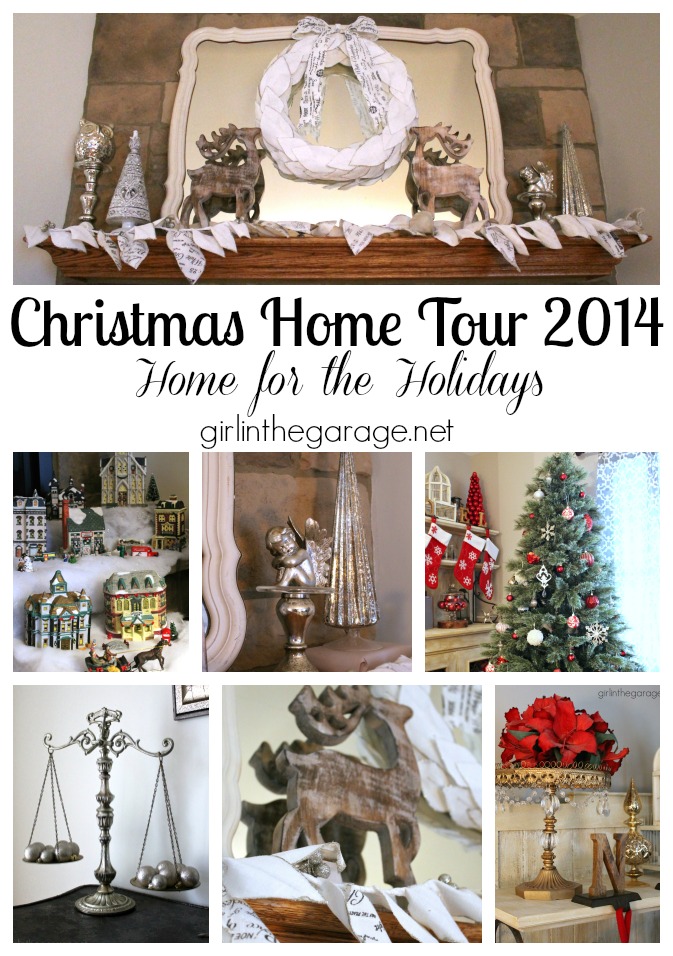 Welcome to my home.  I hope you'll find it welcoming and full of Christmas charm!
This week I'm part of the Home for the Holidays tour with 24 of my friends – you can find their tours at the end of this post (more will be added every day this week).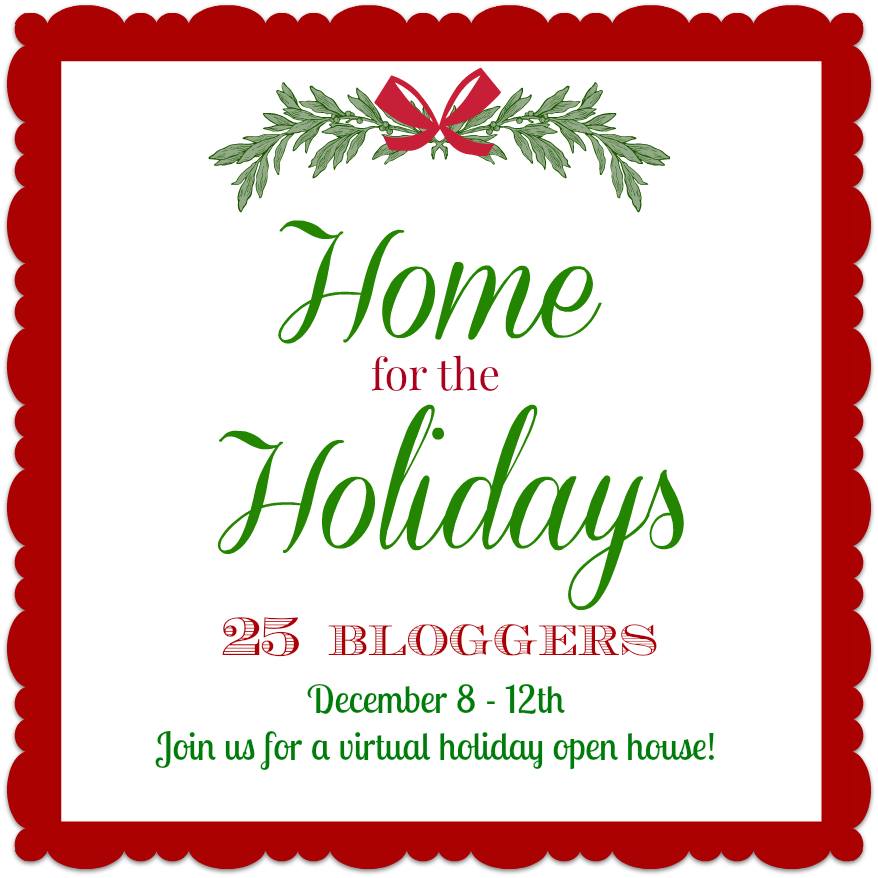 I simplified a little over last year… I put most of my decor up this past weekend, and the thought of having to put it all away again in a few weeks made my eyes twitch.  Visit my Christmas Home Tour 2013 HERE.
Last week I shared my foyer decorated for Christmas and my new DIY yarn wreath I made.
There's also our Christmas countdown which the boys fight over changing every day.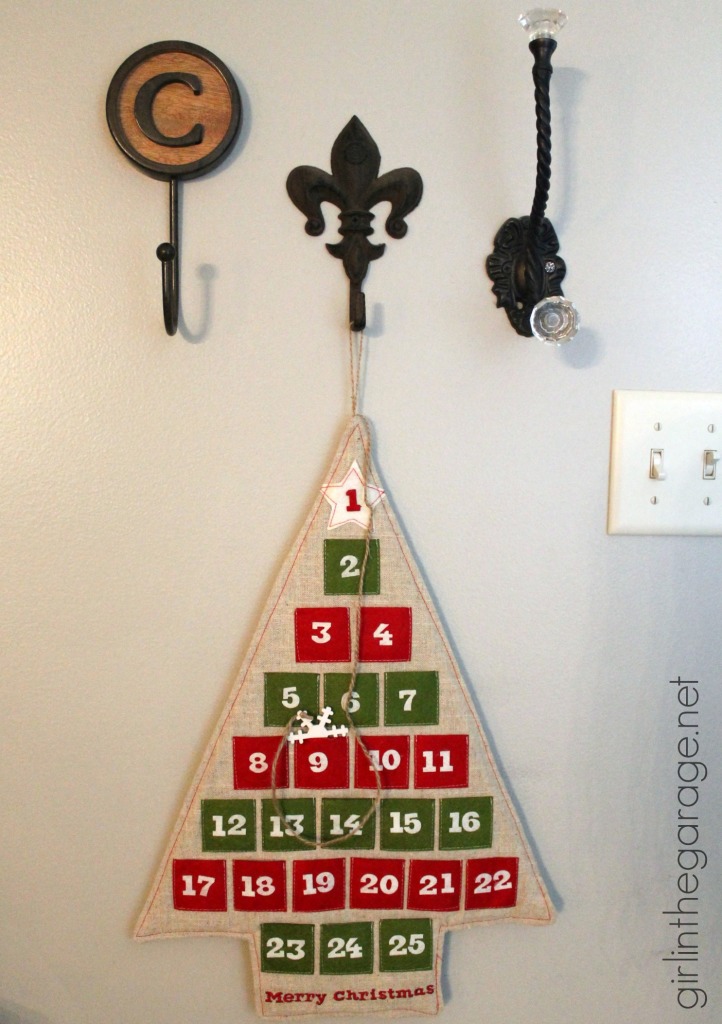 Next up is my Christmas tree – I added a few new ornaments since last year.
I changed up my mantel this year, and decided to hang the stockings on my hutch instead.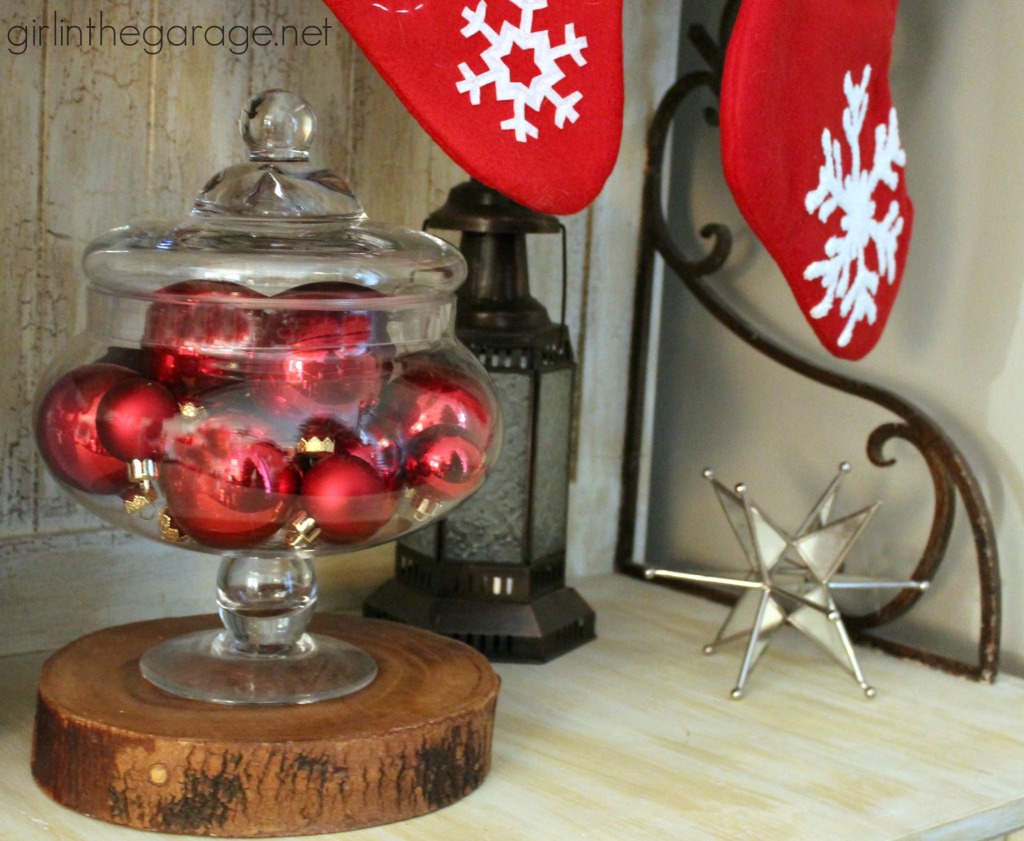 I still love to keep my wedding bouquet on this gold pedestal.  <3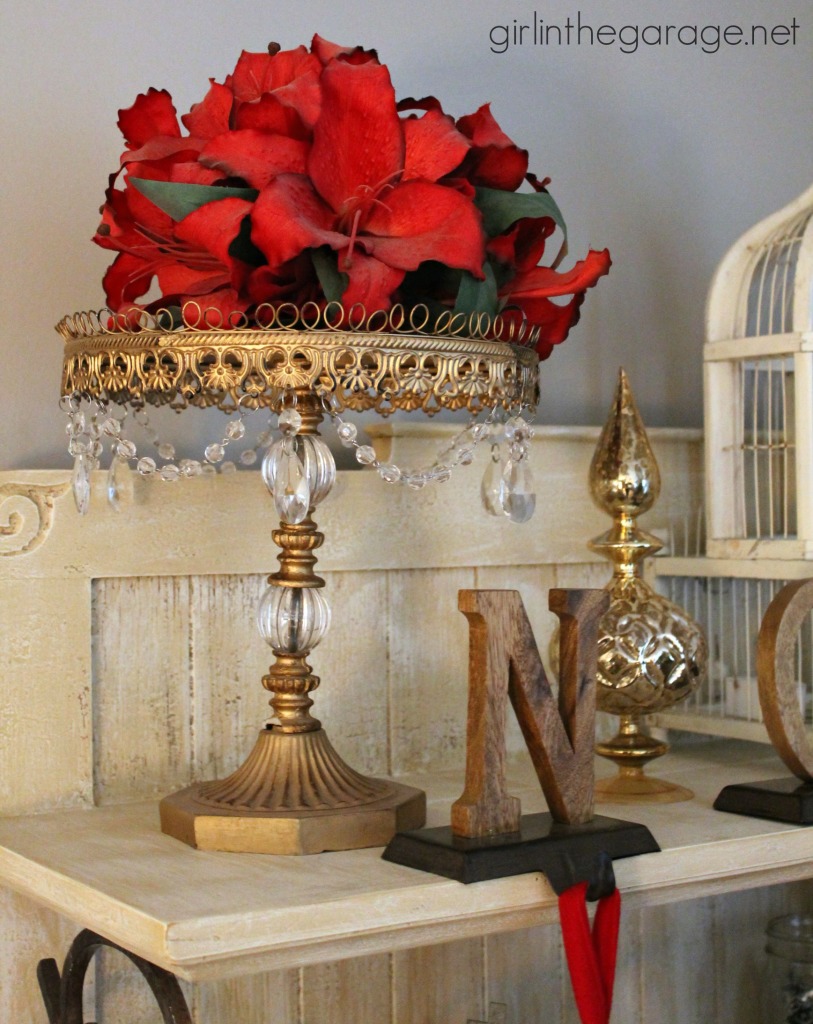 My mantel is one thing that changed a lot since last year.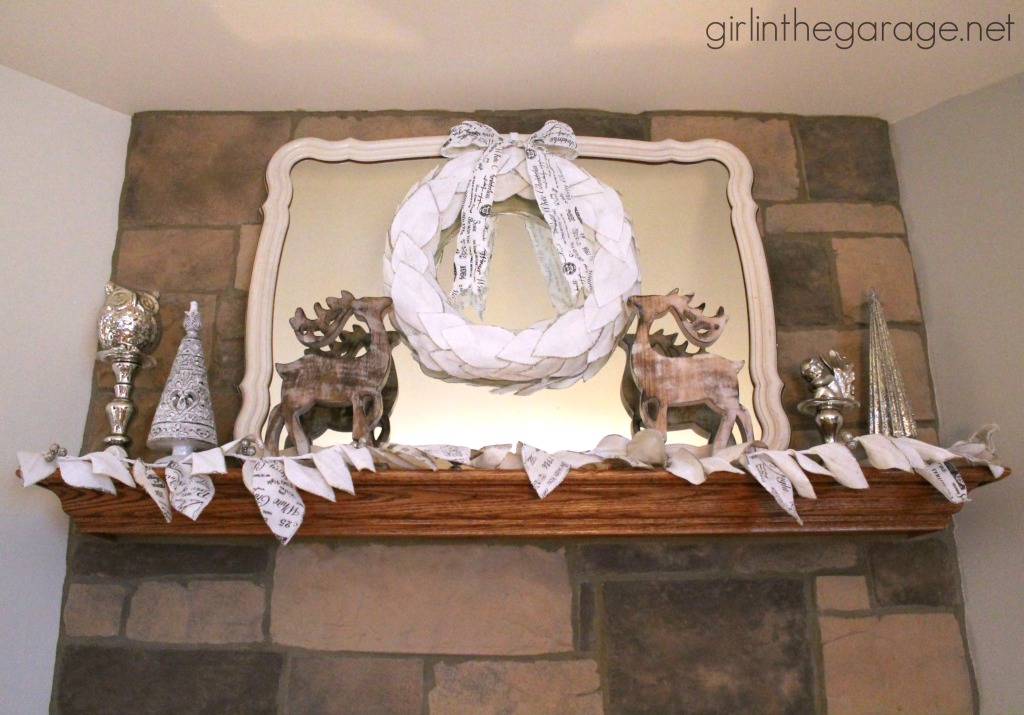 I bought the wreath and garland on clearance after last Christmas and decided to make them the focal point now.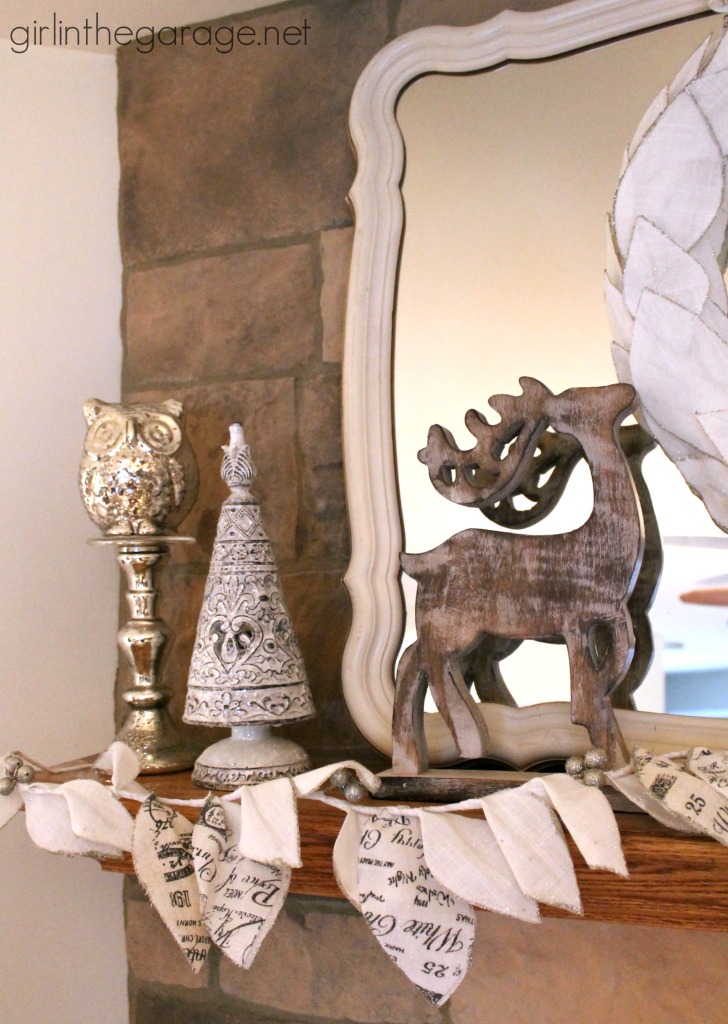 I've had this vintage mirror in my garage for over a year waiting to be painted but I thought it was perfect to be part of my Christmas display.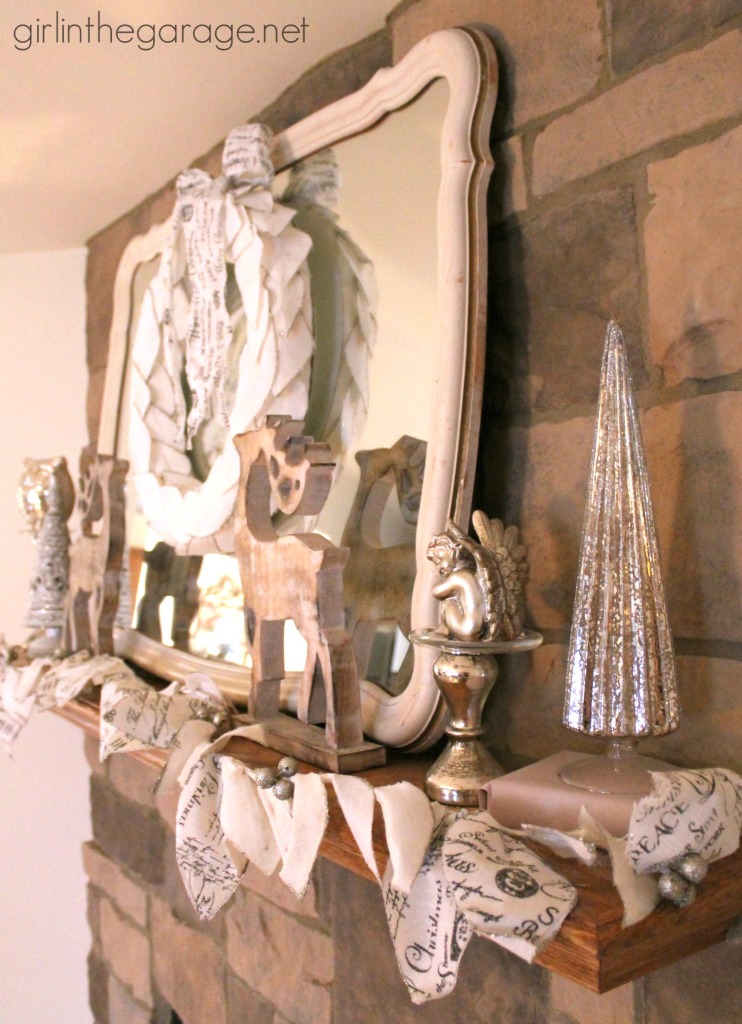 I just love mercury glass, don't you?
I'm seriously loving my Christmas mantel!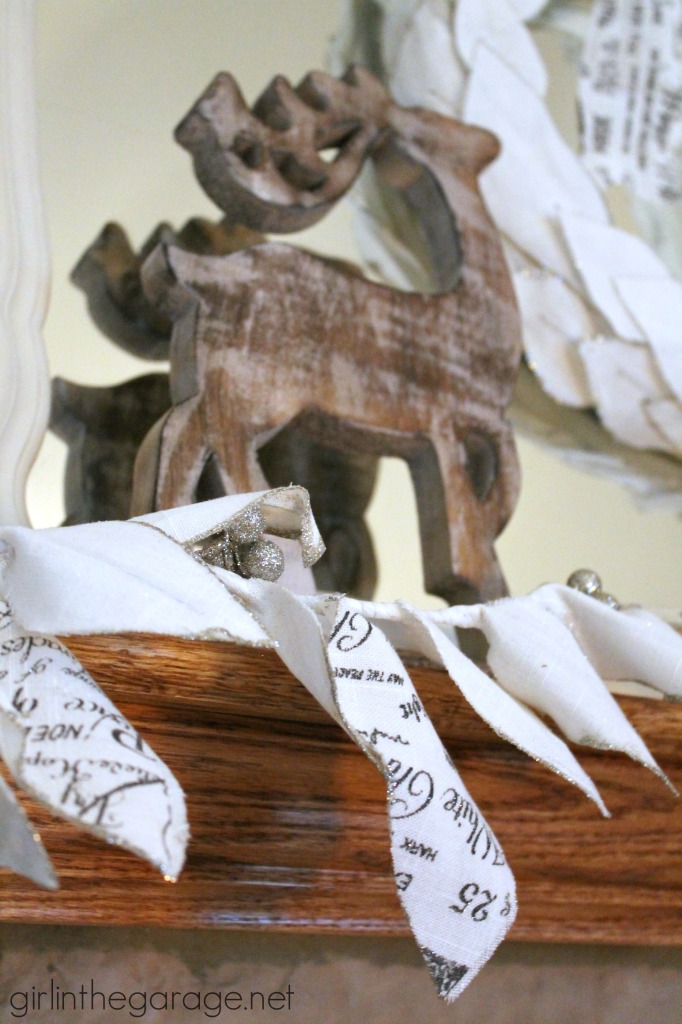 Underneath is my Christmas village which keeps expanding every year… I don't know what I'm going to do if it gets much bigger!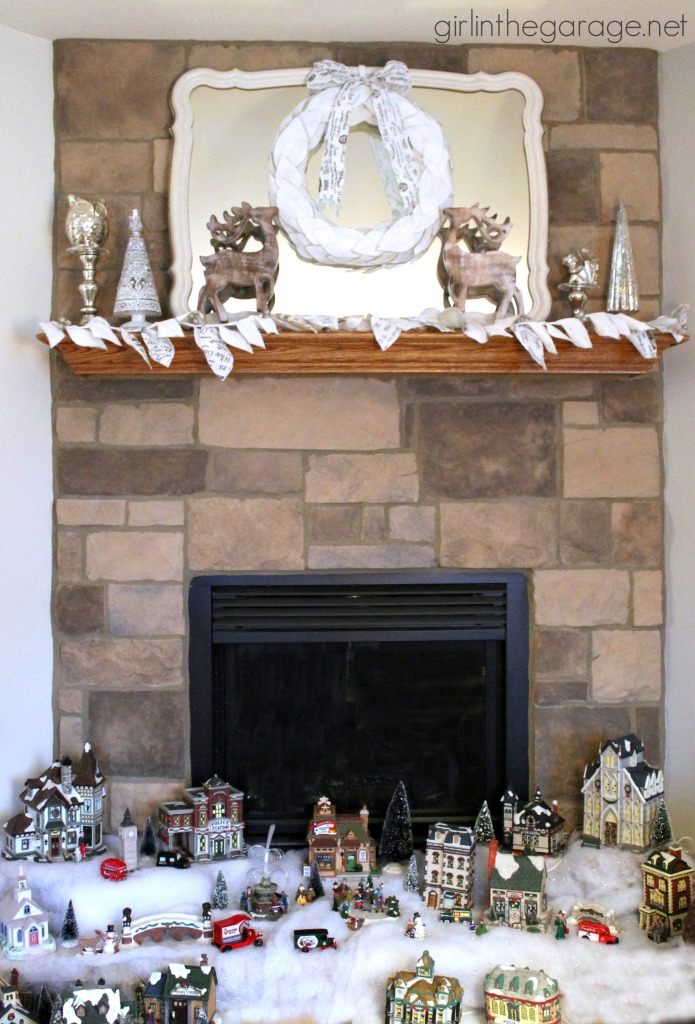 I just finished setting it up yesterday and my 4-year-old was already trying to drive his race car through town.   LOL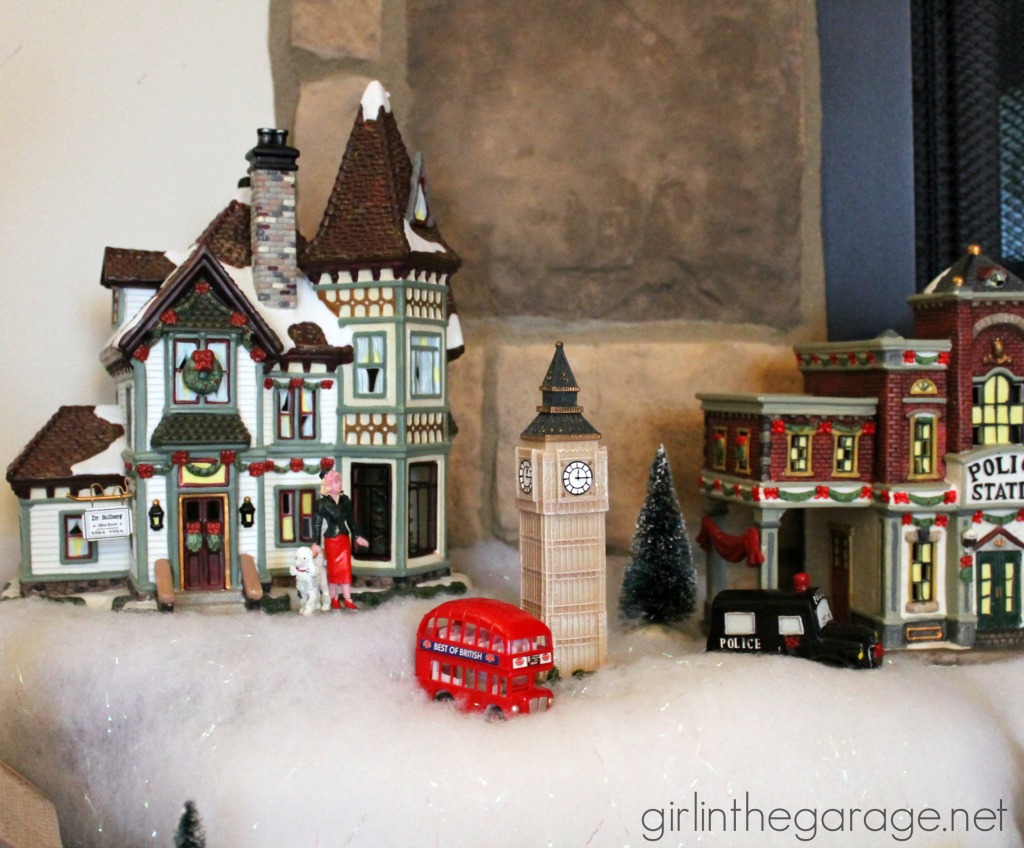 My souvenirs from our trip to London make me smile.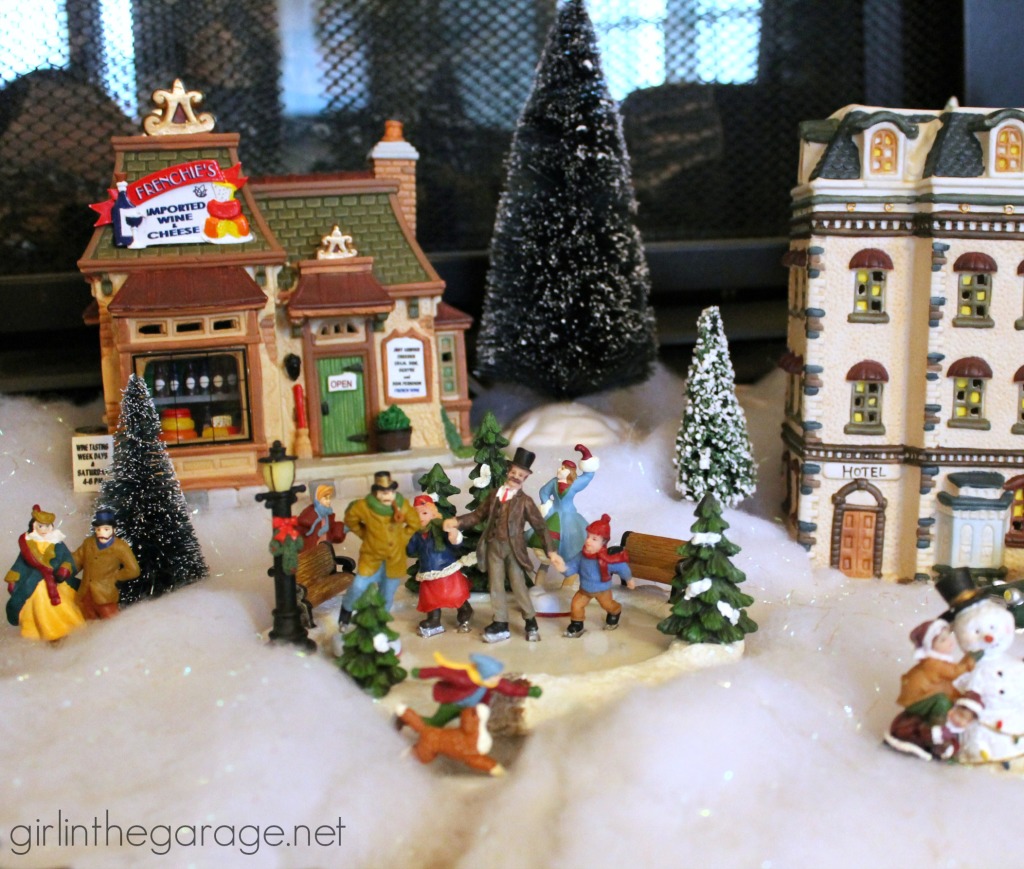 Last year I told the story of how I always loved gazing at my grandmother's huge Christmas village as a child.  She doesn't set it up nearly as big as she used to, and since my grandfather passed away this year I doubt she'll bring much of it out at all.  My village is in memory of all the years we sat in awe as children spying every little detail, and I hope my kids and future grandkids will cherish the memory of this village also.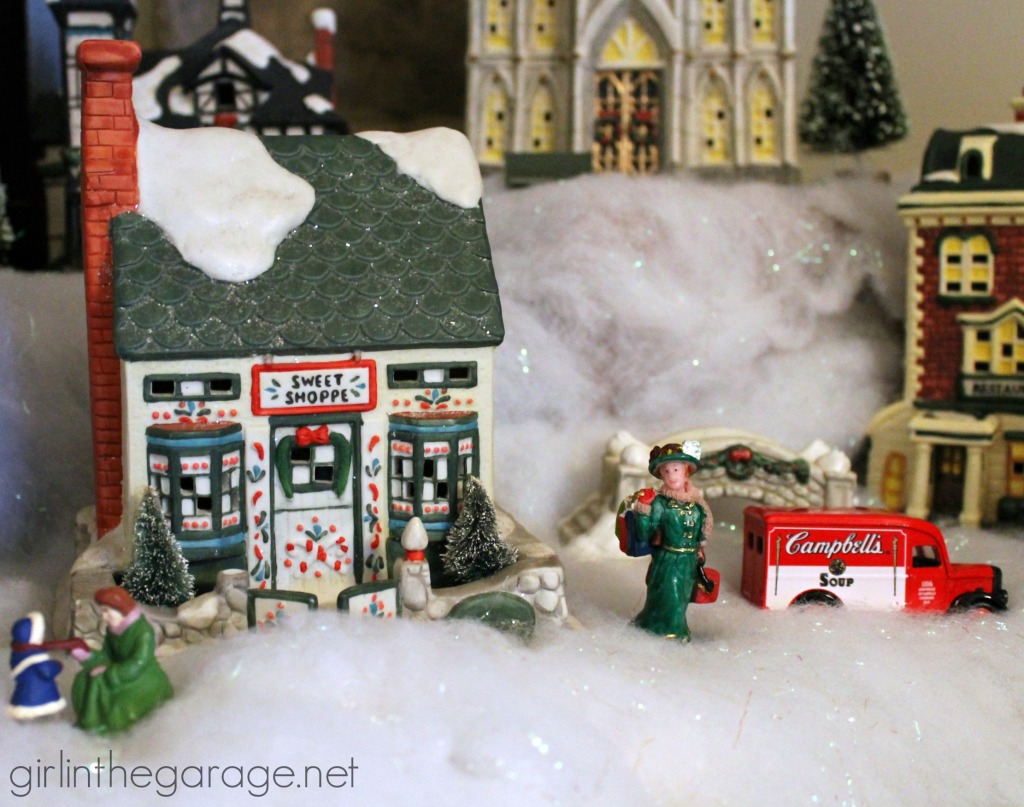 Heading into the dining area you can glimpse the mantel again in my mirror…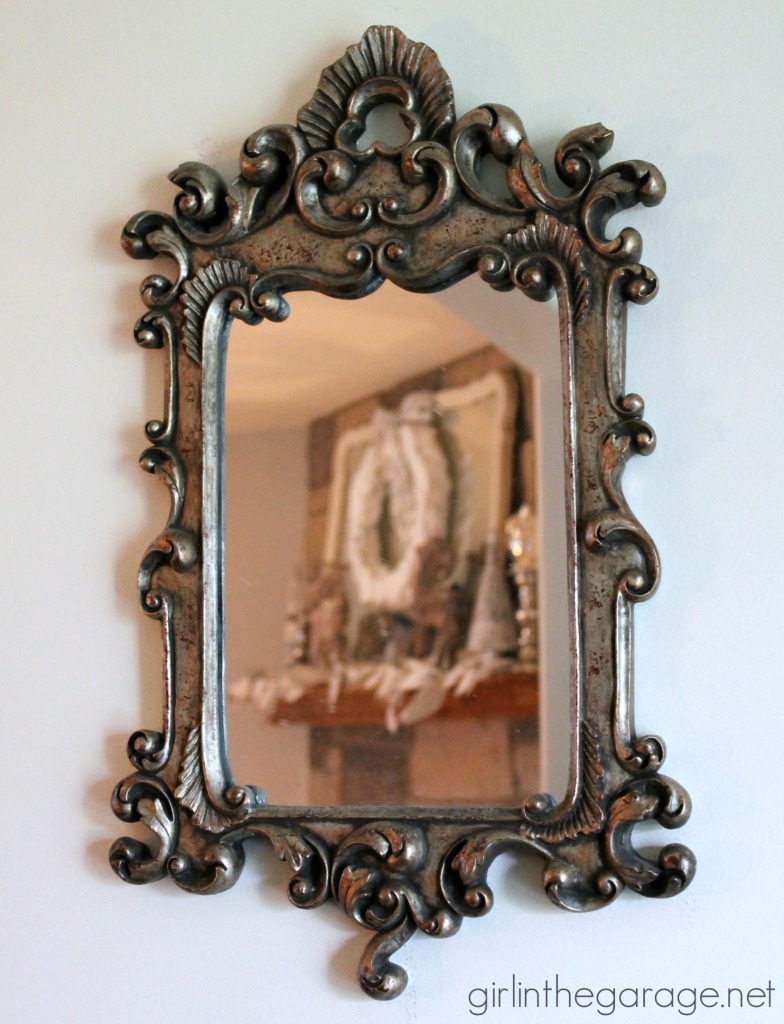 and glittery ornaments fill the vintage scale and candelabra.
We host Christmas Eve dinner for my family every year, and last year I shared my Christmas tablescape HERE.  (It will be the same this year.)
Now it's time to visit my friends!
Click any of the images below to see their tour and view the full schedule also.
Remember more will be added every day this week!
Jen