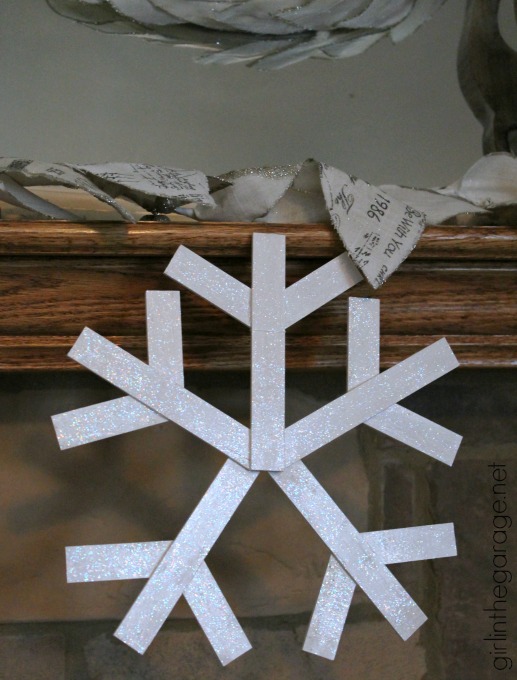 Hi guys, it's been a bit since I got crafty so I thought I'd spruce up my mantel with some extra winter decor.  If you remember, I changed up my mantel decorations for Christmas and went all white and metallic, so I was pleasantly surprised that my Christmas mantel was actually perfect for all of winter.
The softness of the deer, wreath, garland, and silvery trees are a wintery wonderland in my living room.  I did decide to make one more item to add (big surprise there, I know) – a sparkling wooden snowflake craft.
I've had this Sparkle Mod Podge
 (affiliate link) for a while and I have been dying to try it.  You see, I've come to terms with the fact that glitter and I just don't work well together.  I think it's so pretty but it seriously hates me.  Every time I've tried to use it, it becomes a big mess and then I'm picking glitter out of every crevice in my home for weeks.  I honestly wasn't sure what to expect with this Mod Podge – sparkles inside the glue?  It sounded too good to be true.
You guys, it is amazing!  From the moment I brushed it on, I knew this would be a match made in heaven.  Take that, glitter!
Here are my supplies:
Thin wooden sticks of your choice – popsicle sticks are easily available at craft stores, or rulers
White craft paint
Sparkle Mod Podge (Affiliate link… which means I might get a few cents from Amazon if you make a purchase after clicking this link.  Thank you for your continued support!)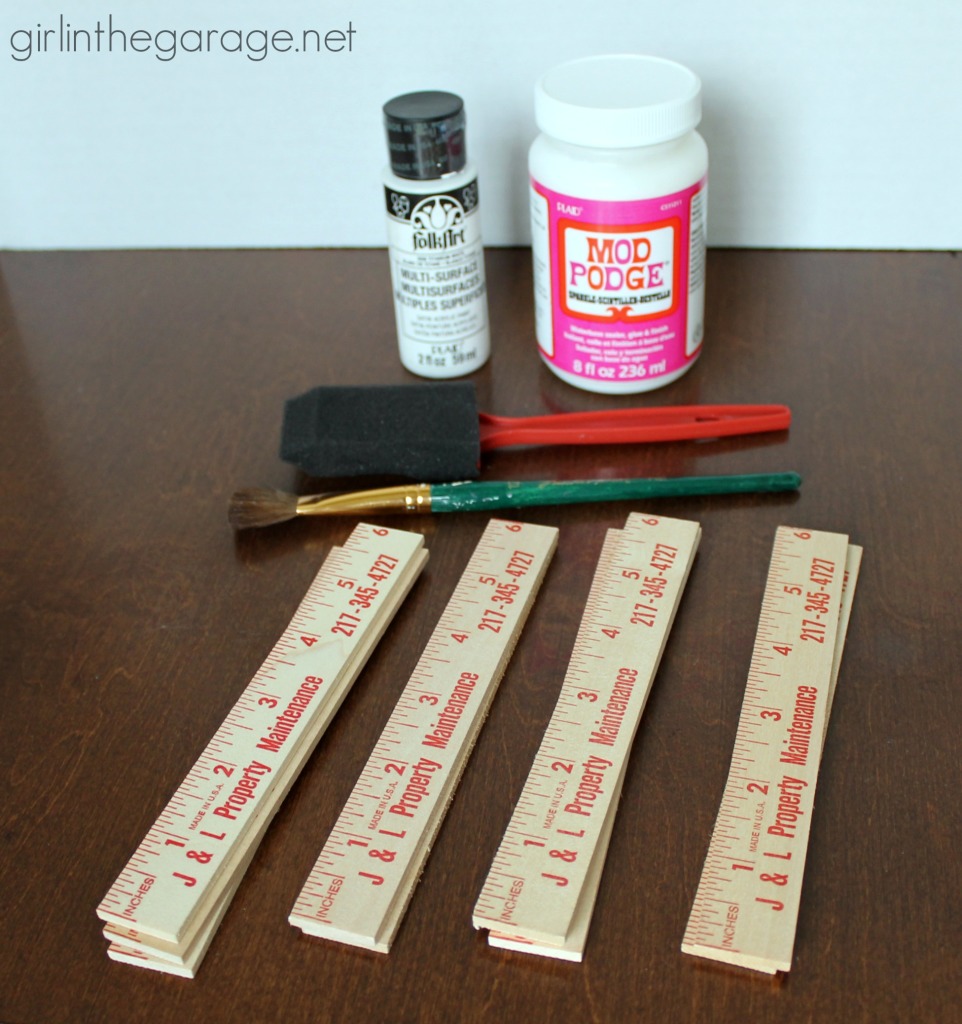 I started with 10 6-inch wooden rulers and painted one side white.
Cut 5 of them in half.  (I actually did this pretty easily with scissors since the wood was thin, but you might have a better tool to use!)  Cut a triangle off one end of each like below – alternate which side you cut.
Turn the pieces over and glue the 5 long sticks together in the middle, then glue the short pieces on to form a snowflake.
When the glue is dry, turn it over and apply the Sparkle Mod Podge.  When it's dry, apply another coat as needed.
Ta da!  You now have a pretty shimmering snowflake.  Hang it from your mantel, mirror, door, bookcase, wherever you'd like.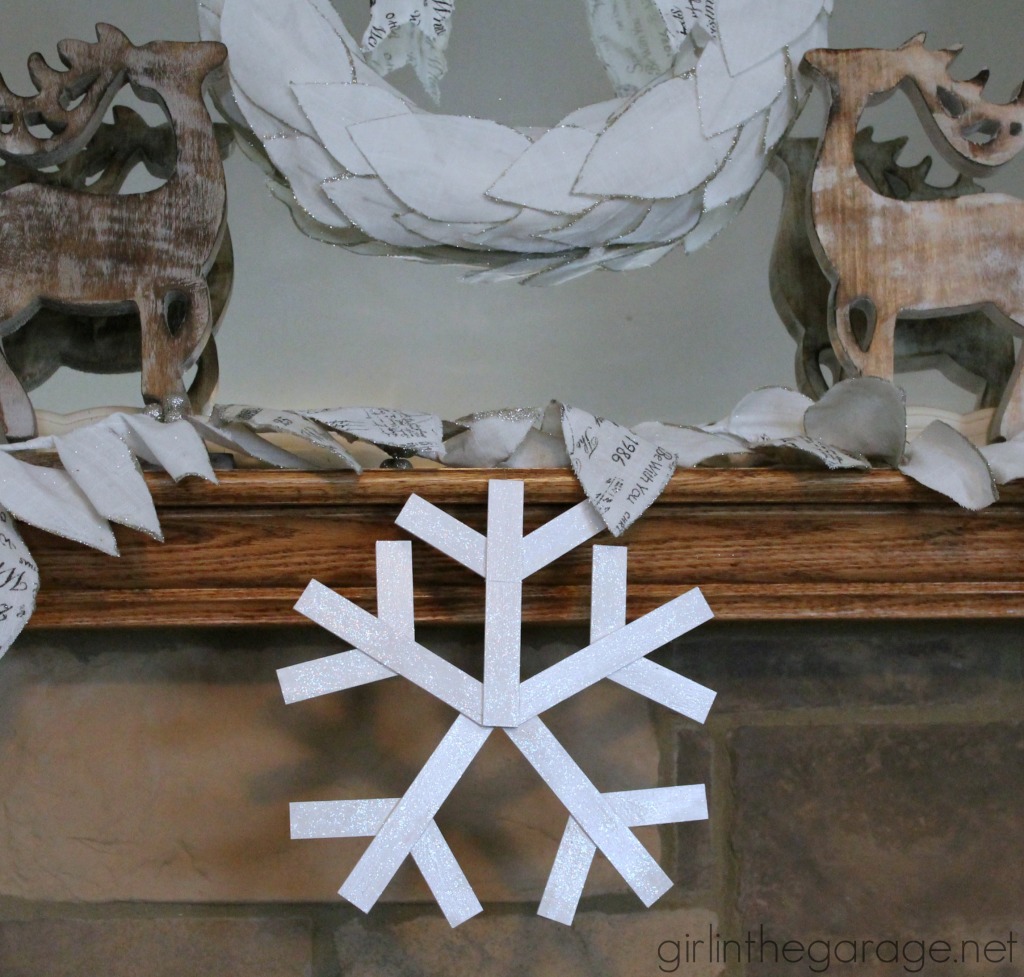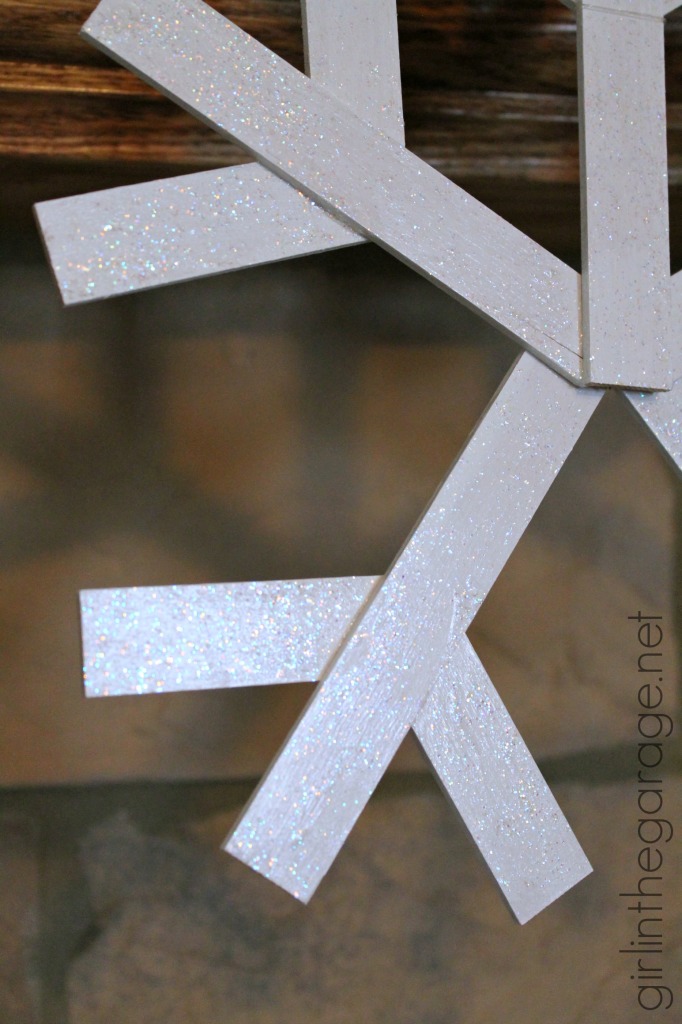 I love those subtle sparkles.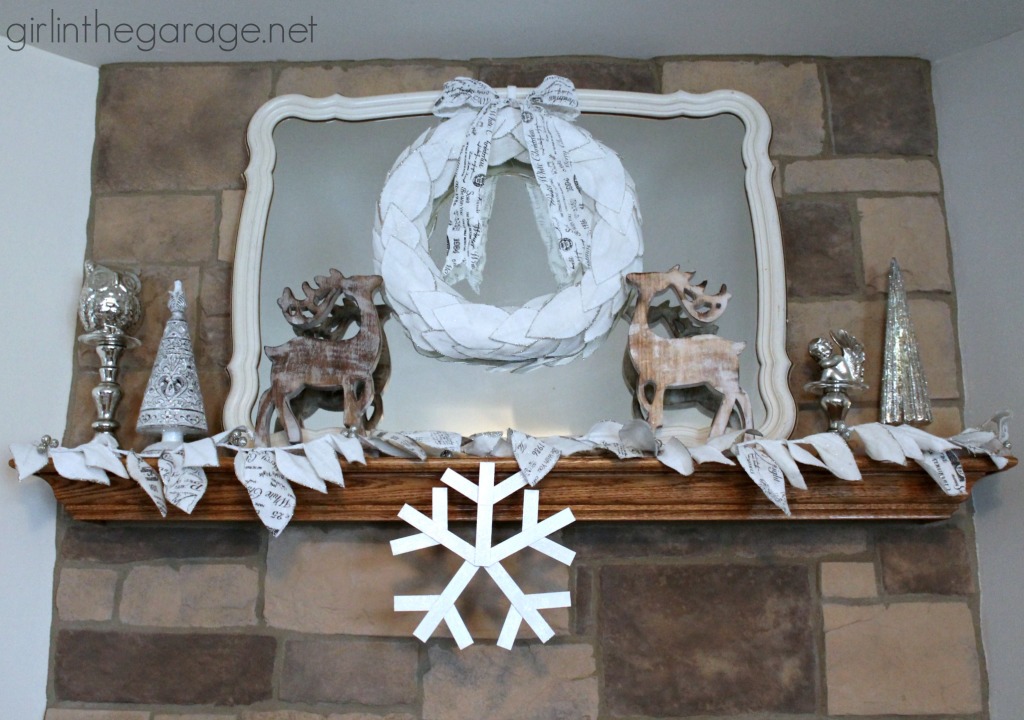 Let's hope this winter doesn't include much more snow than this.  Stay warm, friends!
And check back in a few days for a new chair makeover that I'm working on now.  🙂
Jen
Recent Popular Posts:
* 30 Clever Ideas for Organizing Your Kitchen
*  Suitcase Dresser – IKEA RAST Hack
Join the GITG Community
When you join this thriving online community of 90,000 creative souls, you'll be inspired to discover hidden artistic talents and learn skills to boldly face DIY projects with confidence.
You'll also receive my free guide "Just Paint It: 7 Tips for Transforming Furniture with Confidence."