Friend, I went thrifting last week and found this huge basket for $5.99 that I knew could be so pretty painted. Big baskets like these are perfect for helping store things around the home or even for decorating. Today I'll show you how to easily paint a wicker basket like this along with several other creative ideas for painting baskets. Plus you can see how I decorated it for fall.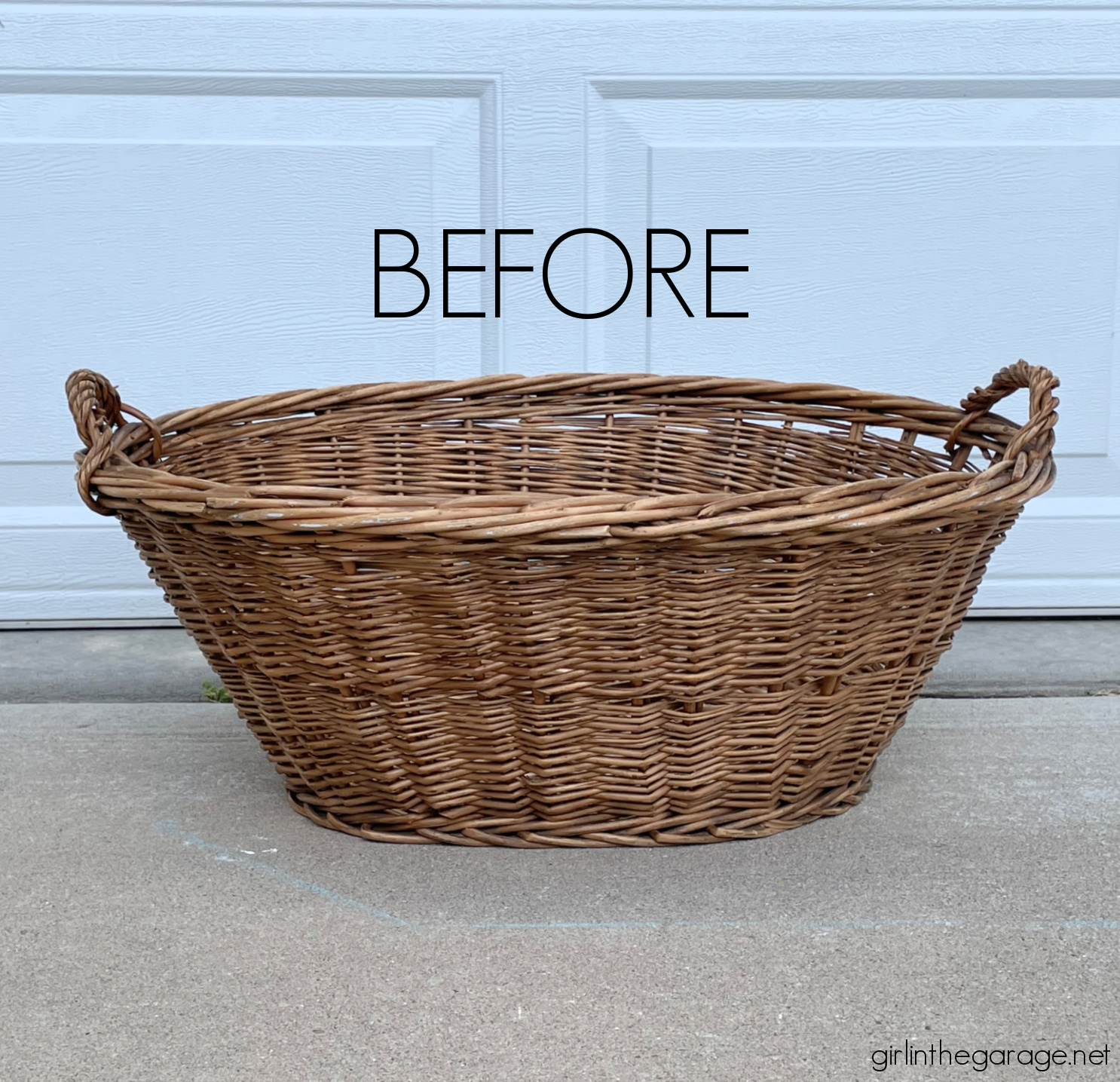 It's also Trash to Treasure Tuesday, which means there are four other thrifty makeovers from my friends at the bottom of today's post (and one is another basket!).
This piece was in pretty good condition thankfully. There are always lots of baskets at our thrift stores, but many are broken or unraveling. The first step is always to make sure there's no damage and then clean it if needed.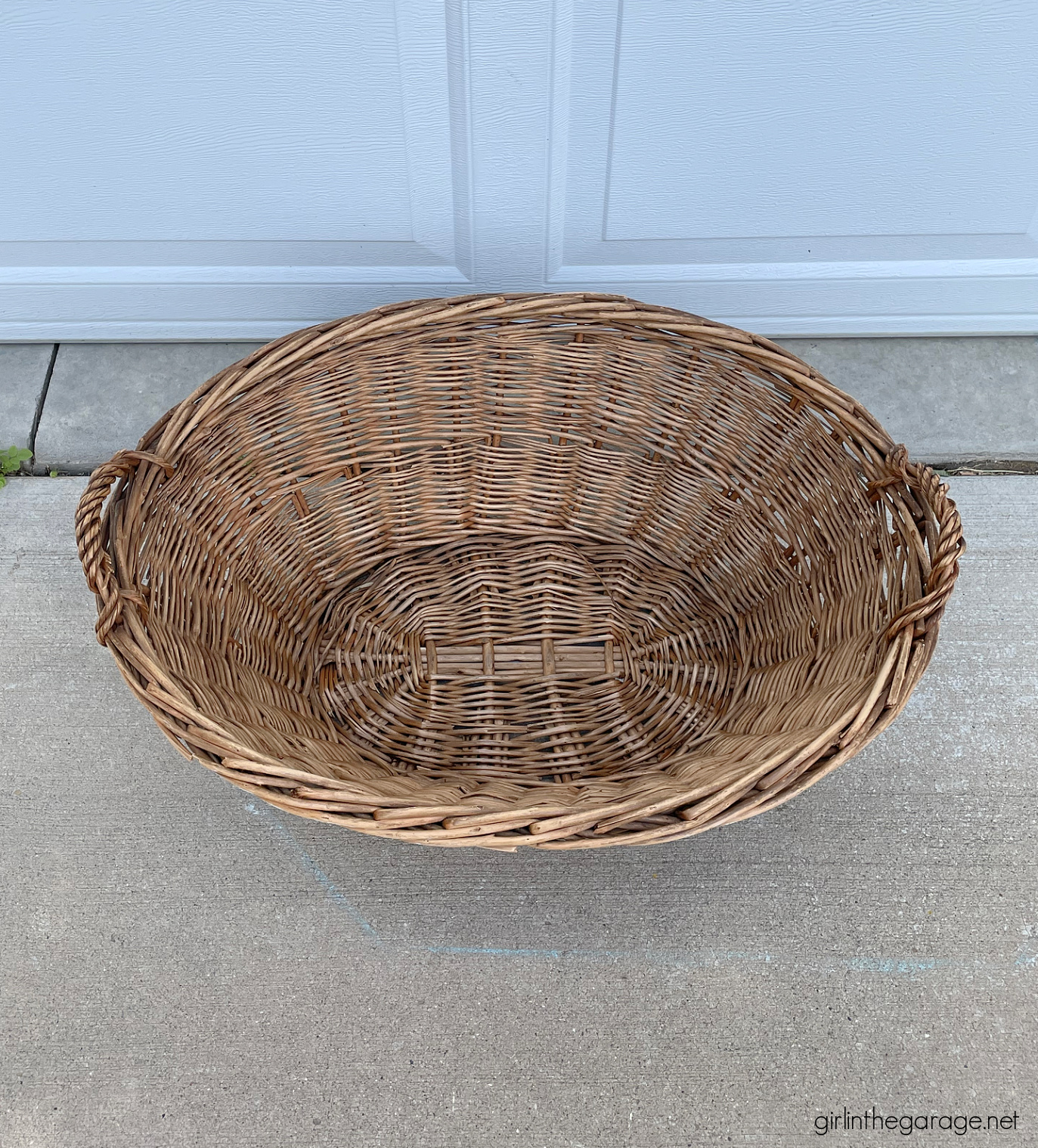 I chose Annie Sloan Chalk Paint in Chicago Grey for a soft, shabby look. When painting baskets with Chalk Paint, it's thicker than most other paints so it won't drip and get too messy.
Just dab your paint brush into the paint, remove any excess inside the rim, and then brush along the main direction of the wicker. I went mostly left to right, back and forth, and then touched up as I went along. It's kind of like dry brushing but your brush isn't quite as dry.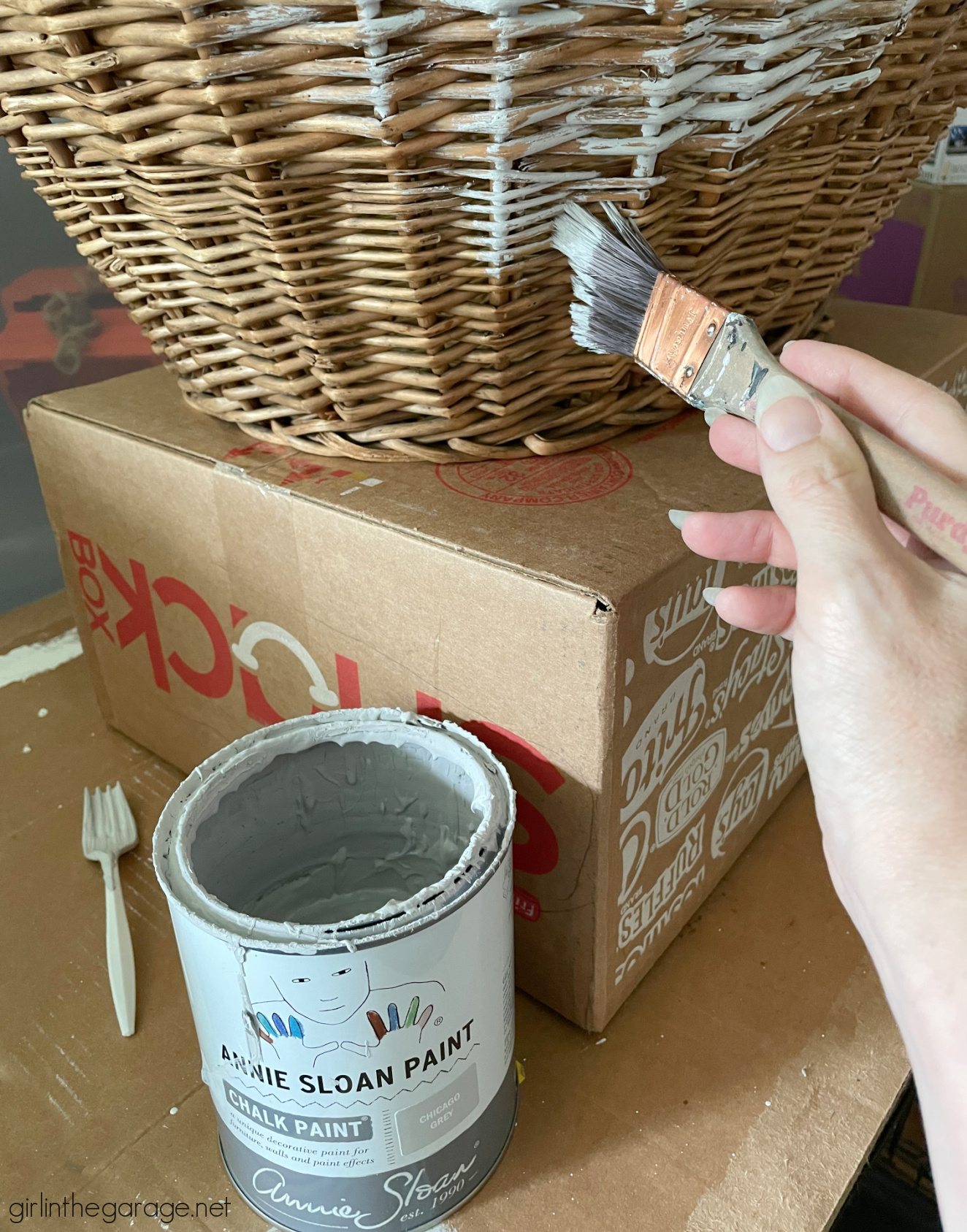 Also, propping your basket up when painting helps you see better so you don't miss any areas.
I also painted the inside of the basket, giving everything one full coat and then just touched up a few areas after. This DIY painted basket was so easy and it doesn't even need a topcoat.

And just like that, I have a new piece of decor to decorate with. Since it's getting chilly out, I had to put some pumpkins inside!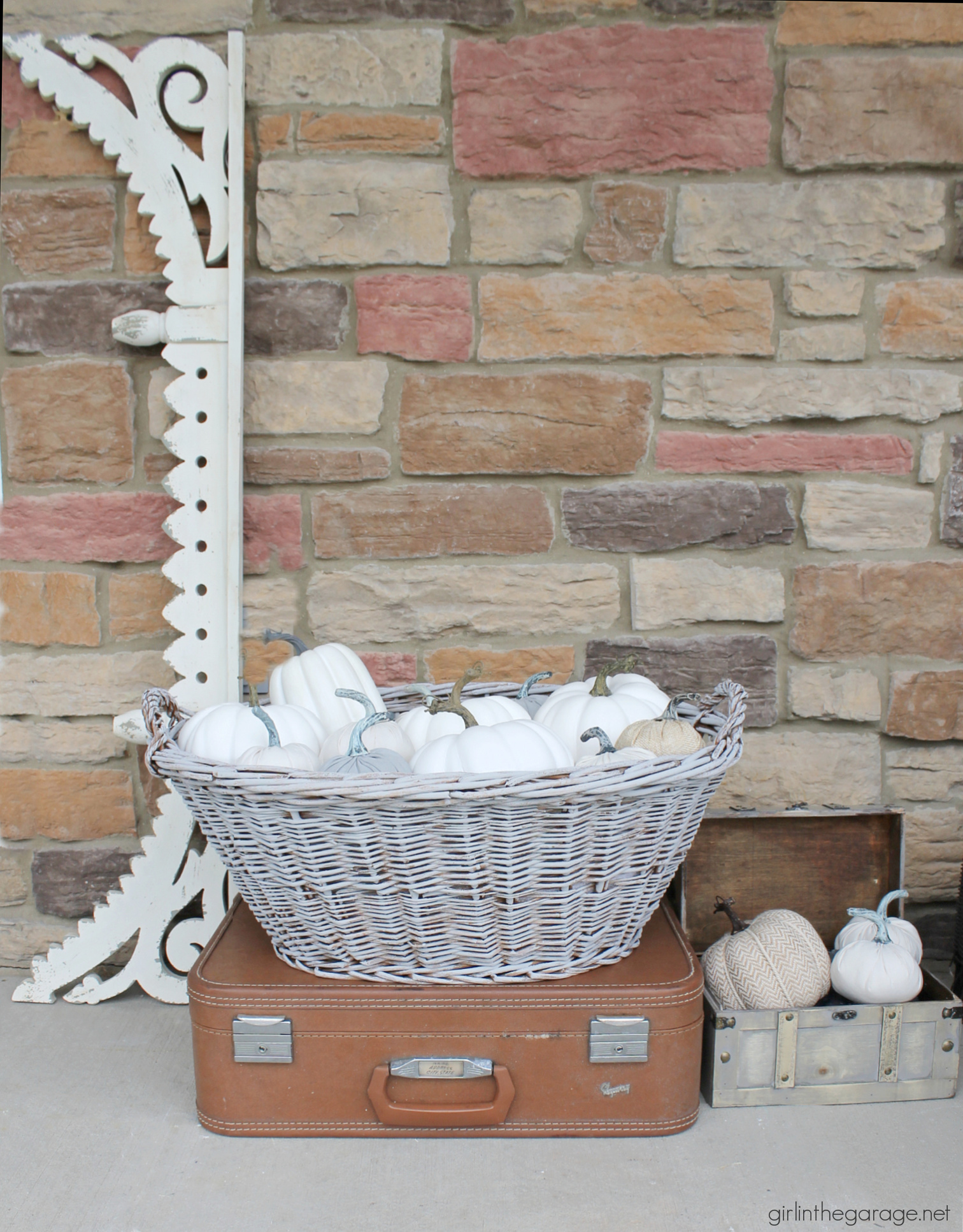 I actually folded a big blanket inside first and then set some faux pumpkins on top. My collection is from Hobby Lobby and Target in the past, but they might have similar styles available now.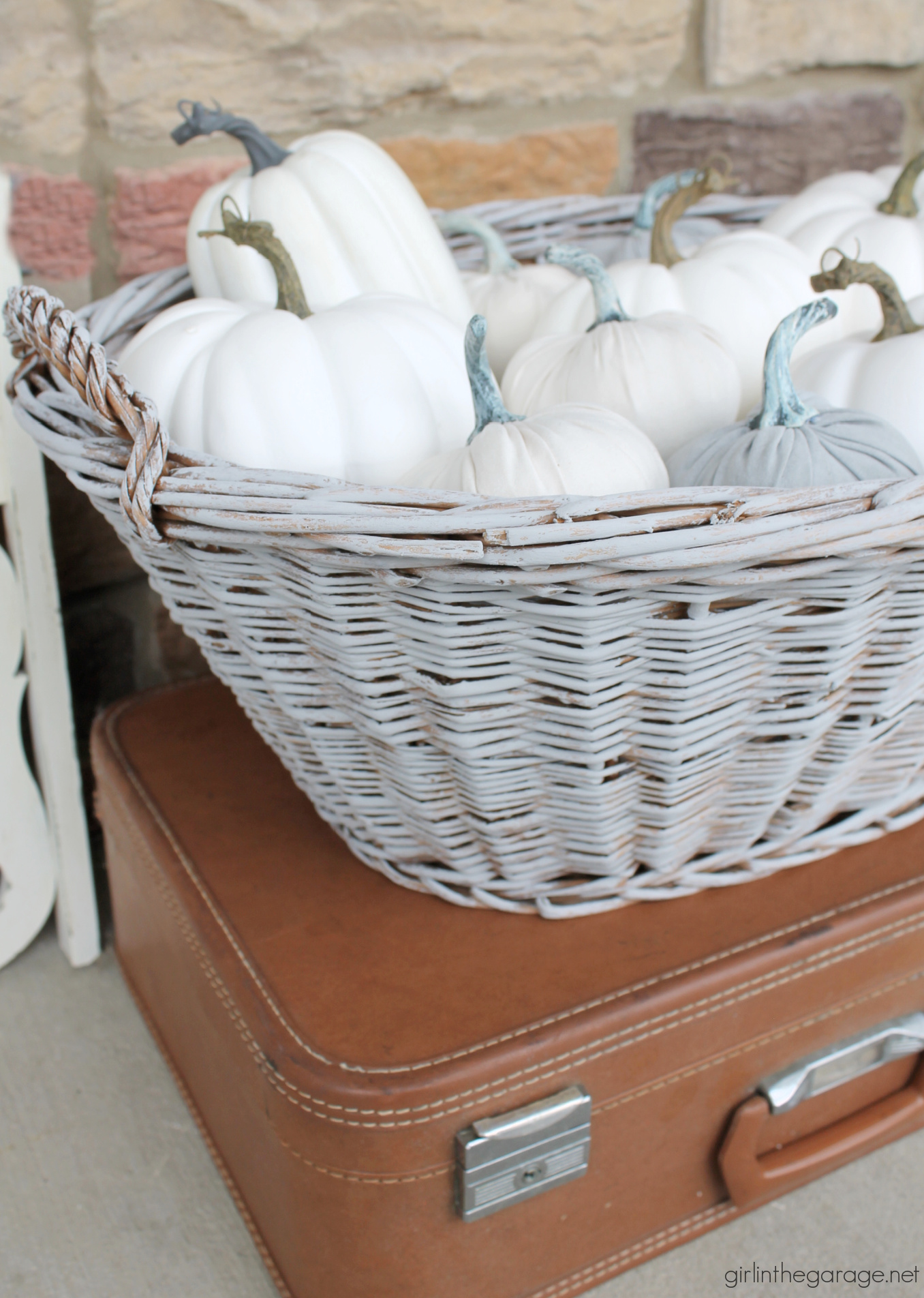 I think this neutral fall decor is so pretty, and the light gray basket just brings it all together softly. It probably won't stay on my porch, but it looks so pretty out here for photos.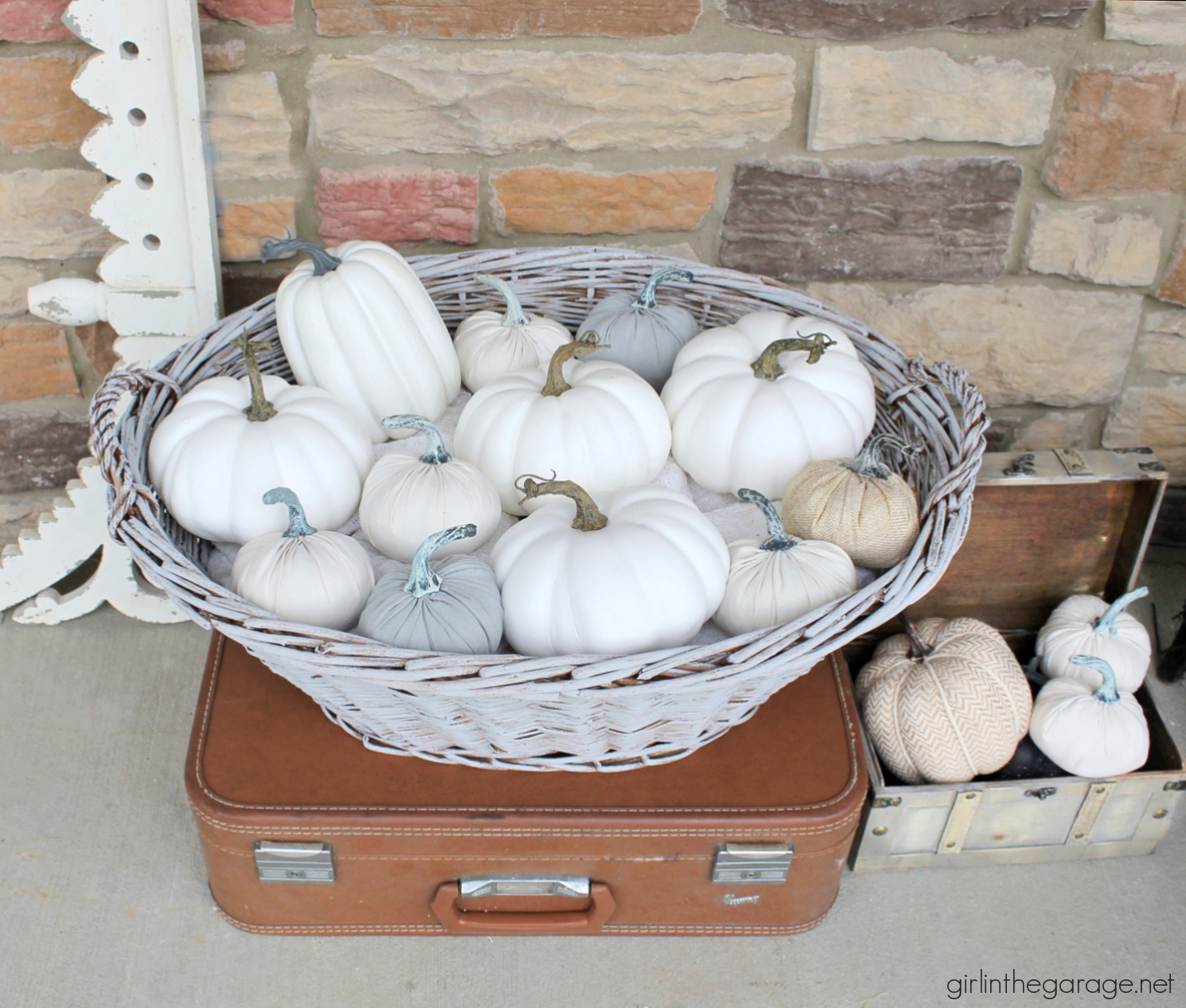 And I couldn't resist adding a few pumpkins to a decorative chest too.
Friend, I hope you've been inspired by this easy but charming painted wicker basket with Chalk Paint. Please feel free to Pin or share this project with a friend.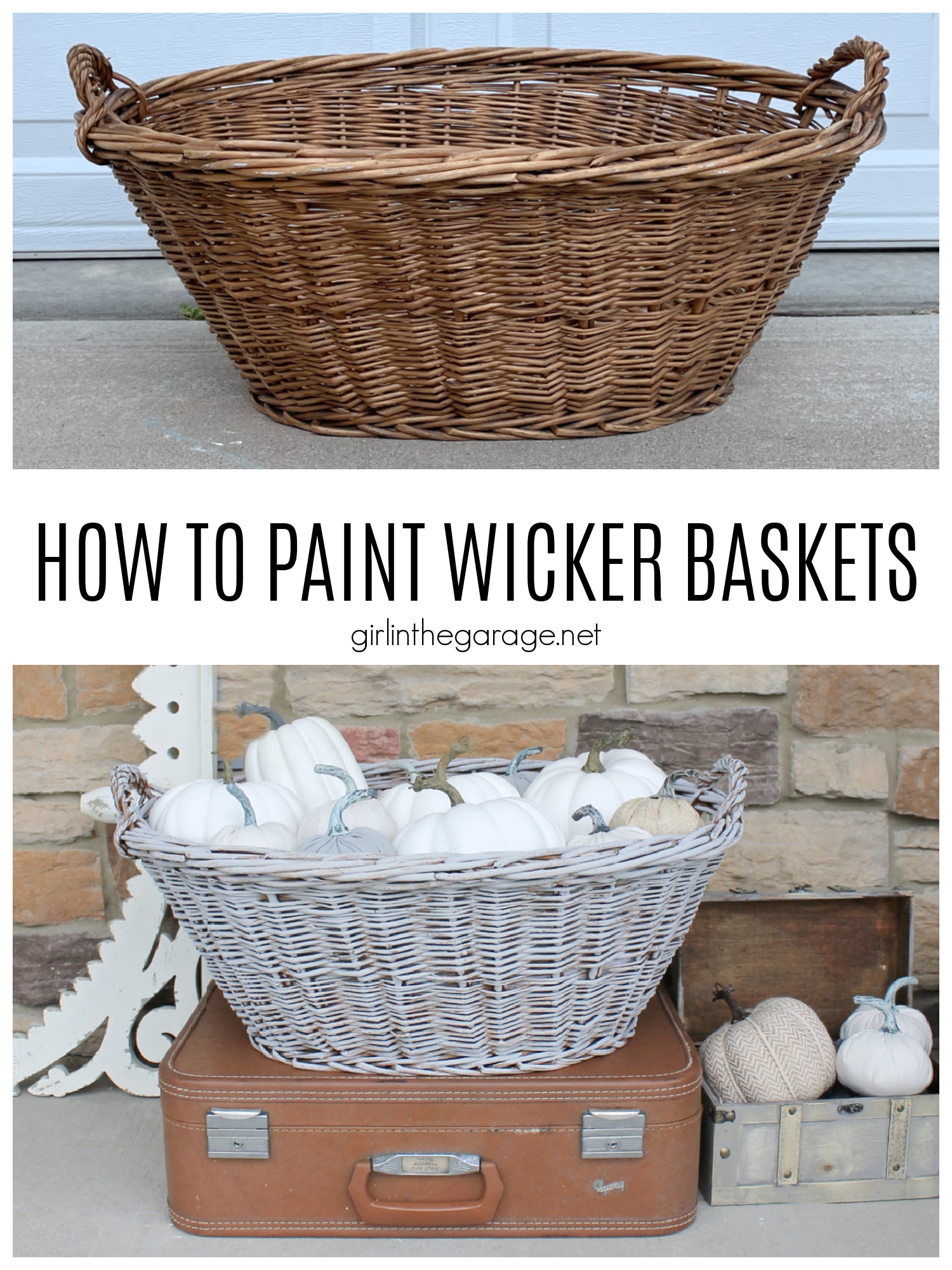 Here are several more creative ideas for painting baskets. Click the link underneath to learn more about each project.
I hope you've enjoyed these fantastic ideas for painting baskets! Now it's time for more Trash to Treasure Makeovers from my talented blogging friends.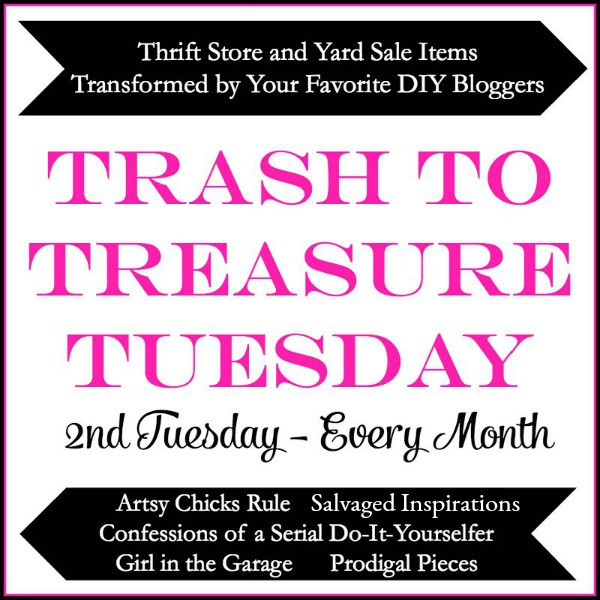 Below are the Before photos – visit the links underneath to see the amazing Afters and to learn how they did it: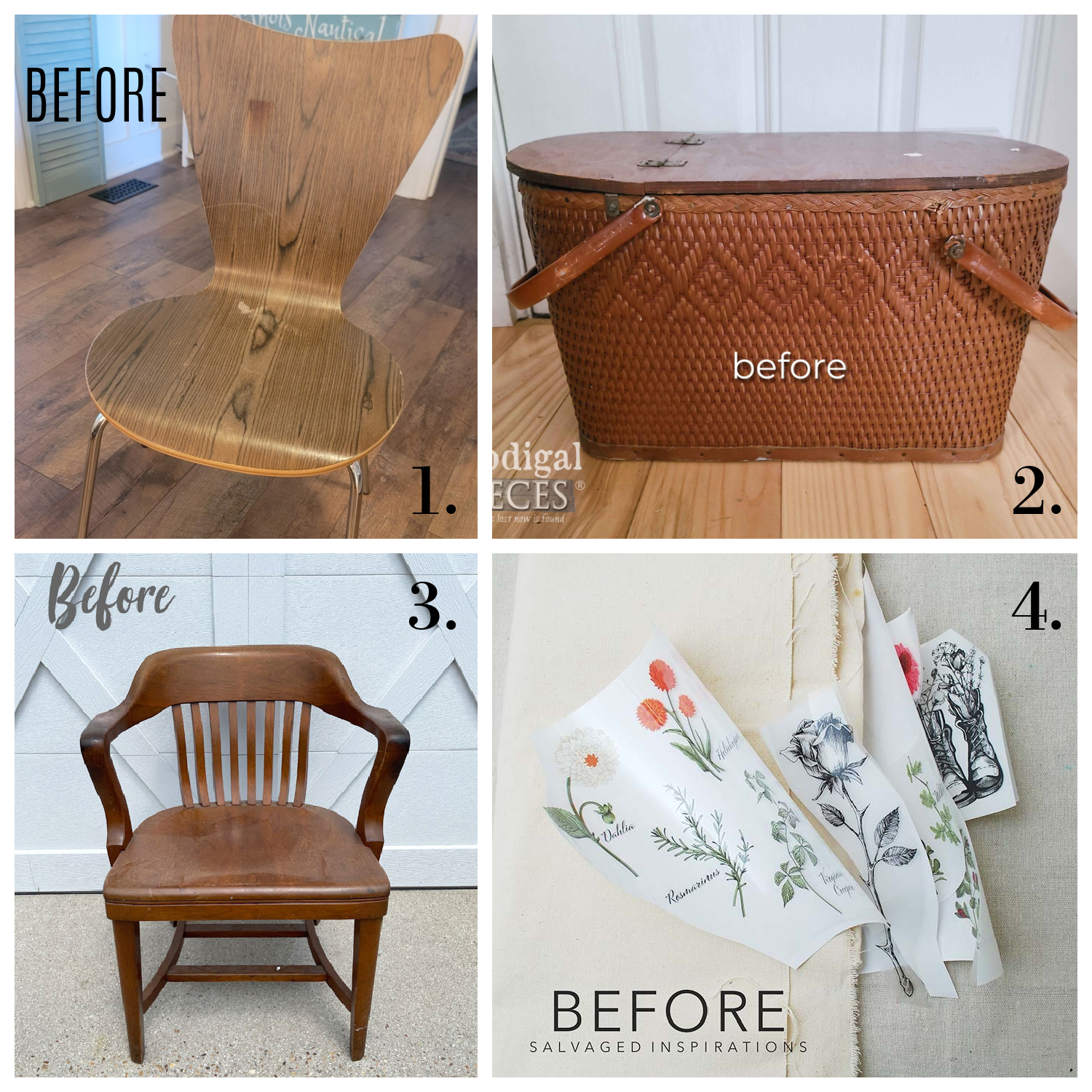 1. Artsy Chicks Rule
2. Prodigal Pieces
3. Confessions of a Serial DIYer
4. Salvaged Inspirations