I love to pick up inexpensive decor for future projects, like these thrifted candle holders that have been in my stash for awhile. Then I always have an option when inspiration strikes if I can't go shopping right away.
For Trash to Treasure day, I'm showing you how to paint candle holders – and you'll see how these became part of my patriotic mantel decor further below.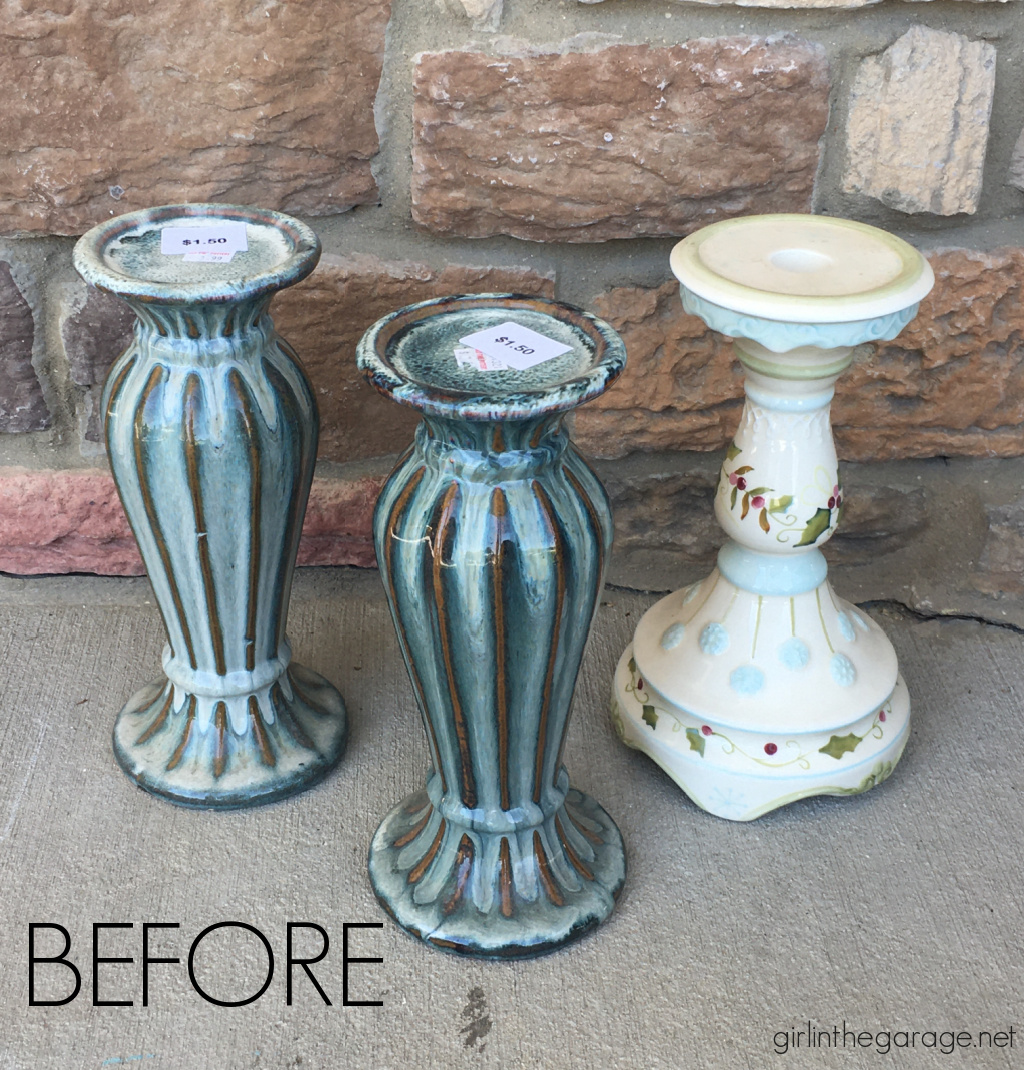 How to Paint Candle Holders
You can buy all different styles of candle holders and then paint them so they look like they were a set all along. I just love easy projects like this. 🙂
First, clean the candle holders well. Remove any stickers with water – tough sticky residue will come off with a little Goo Gone.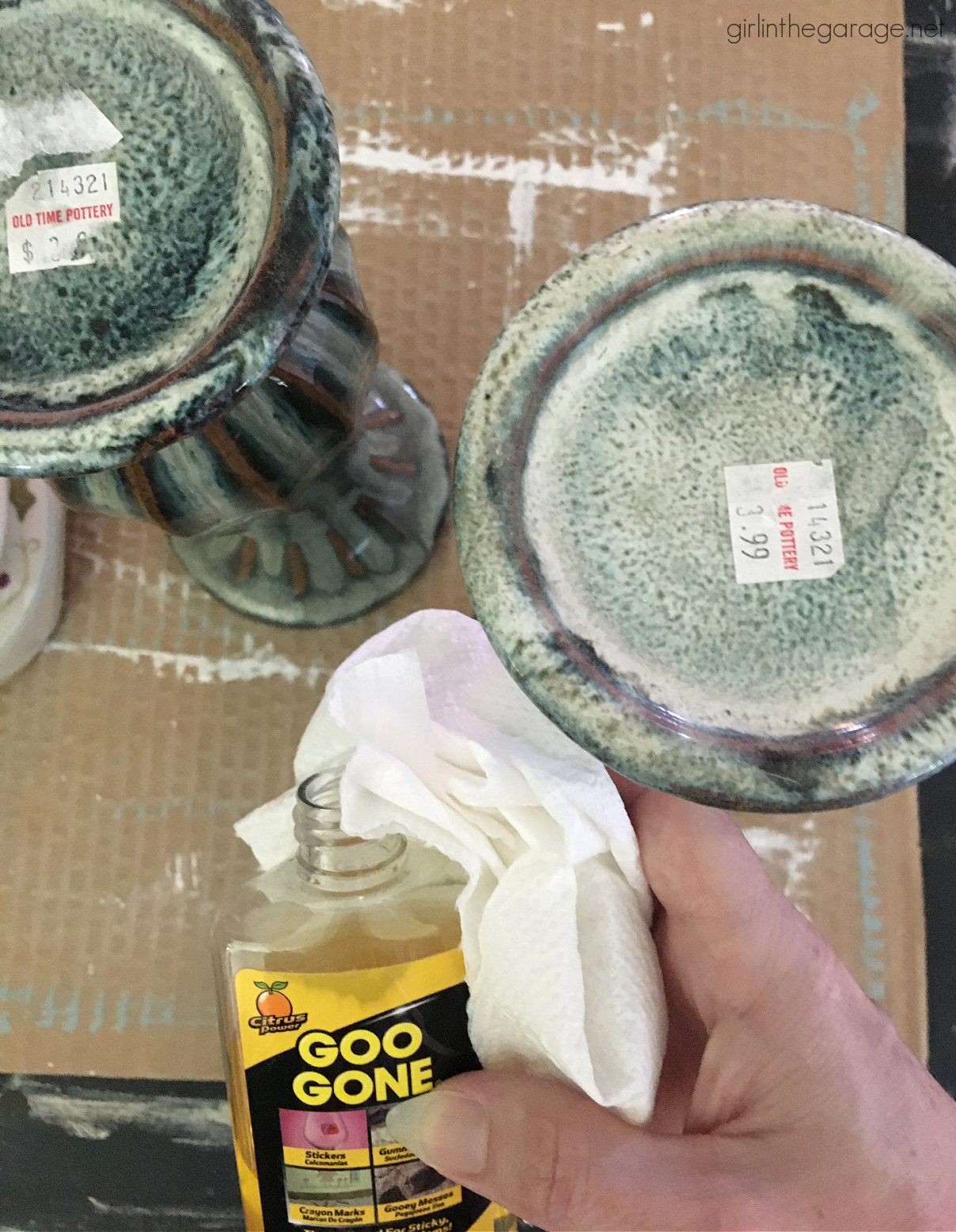 Then I chose to paint two layers of white latex paint that has primer built in. Since this is just a base layer, I used inexpensive paint I already had – plus it will give the top color of paint something to hold onto better. Of course I used one of my favorite Purdy brushes.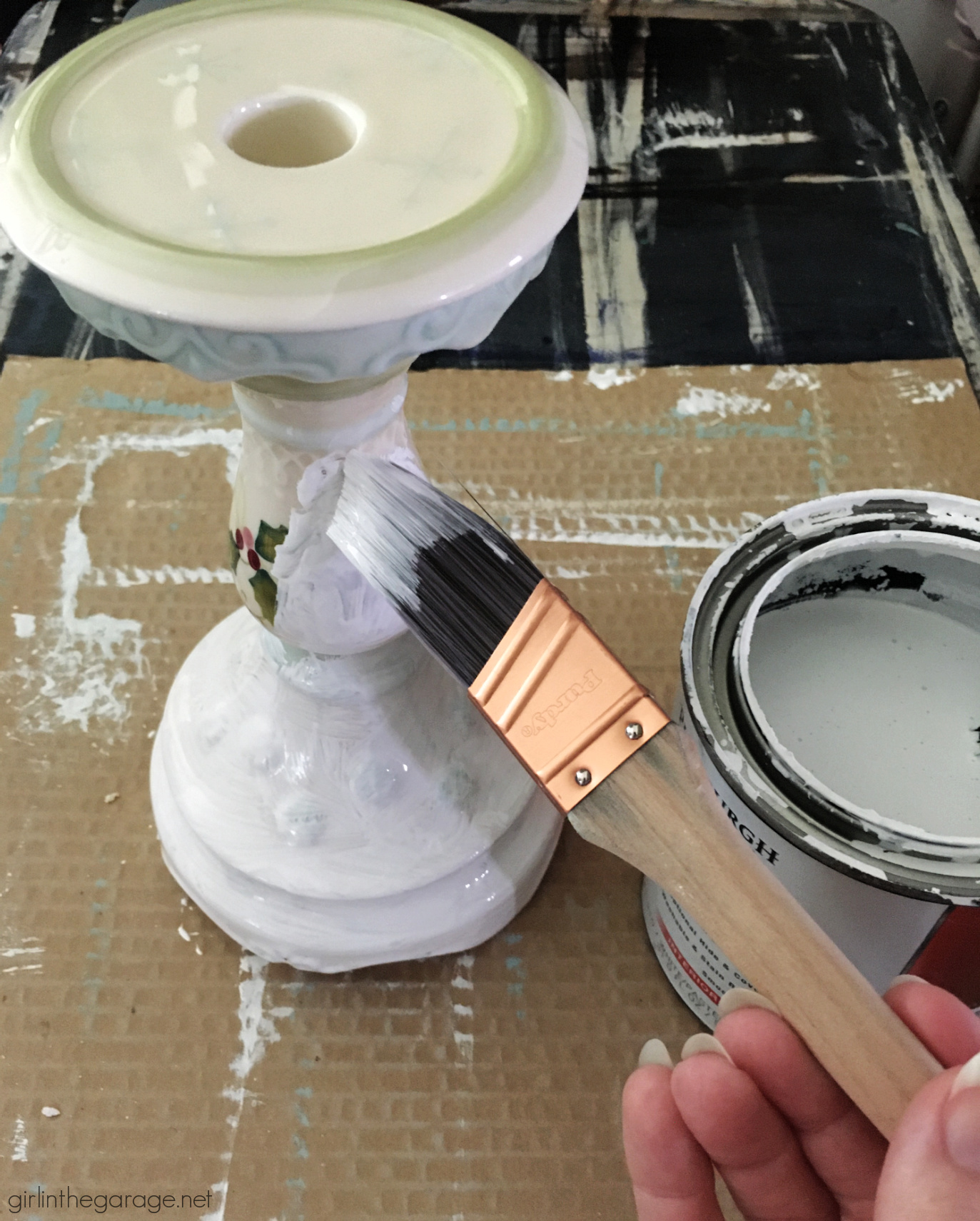 For the top color I chose blue to go with a patriotic theme on my mantel. I used Country Chic Paint in Midnight Sky which I already had. Country Chic is a clay-based paint that has a matte finish, similar to Chalk Paint.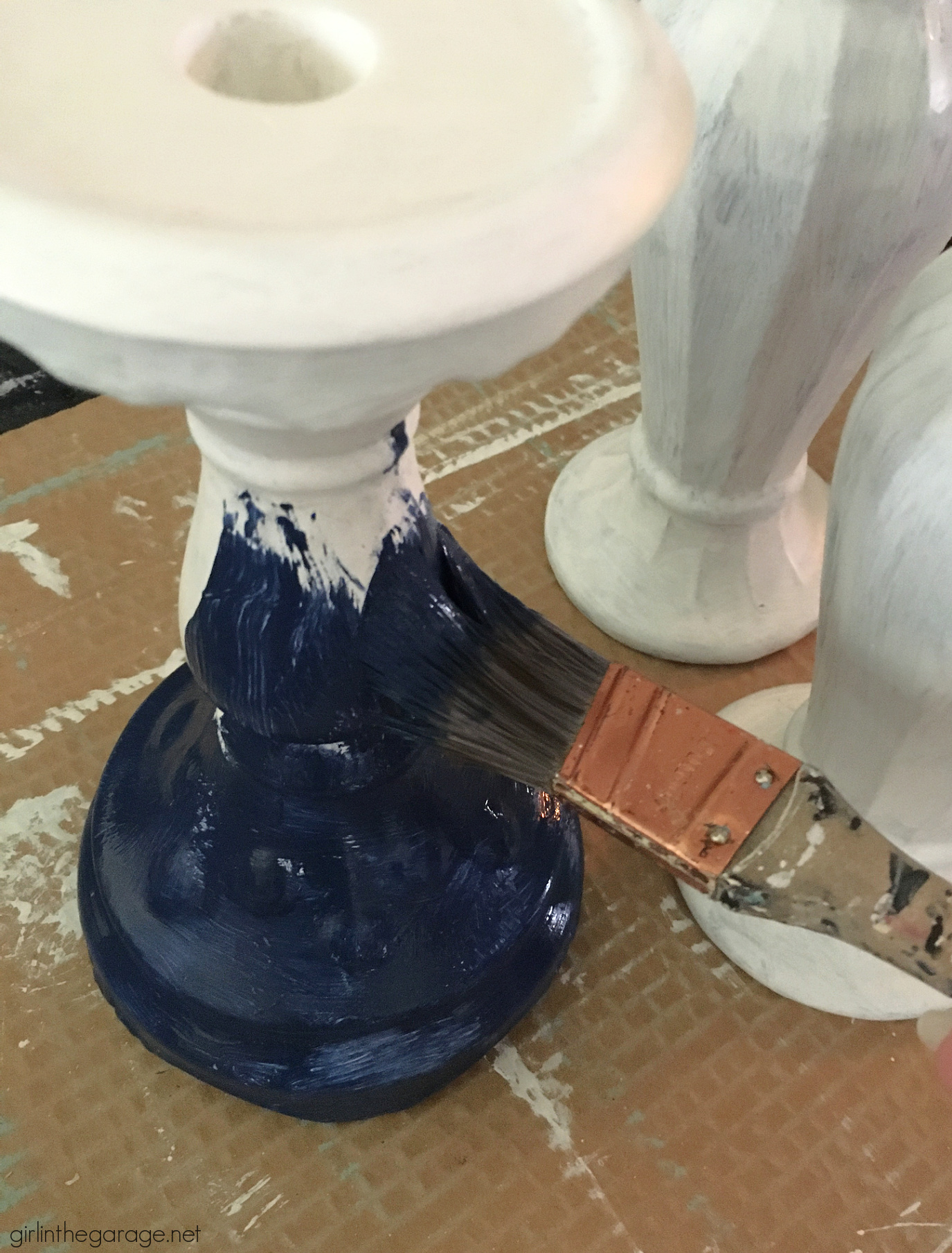 However, I left a hint of white visible from underneath.
And here's how the painted candle holders look now on my mantel that I just spruced up for the upcoming holiday: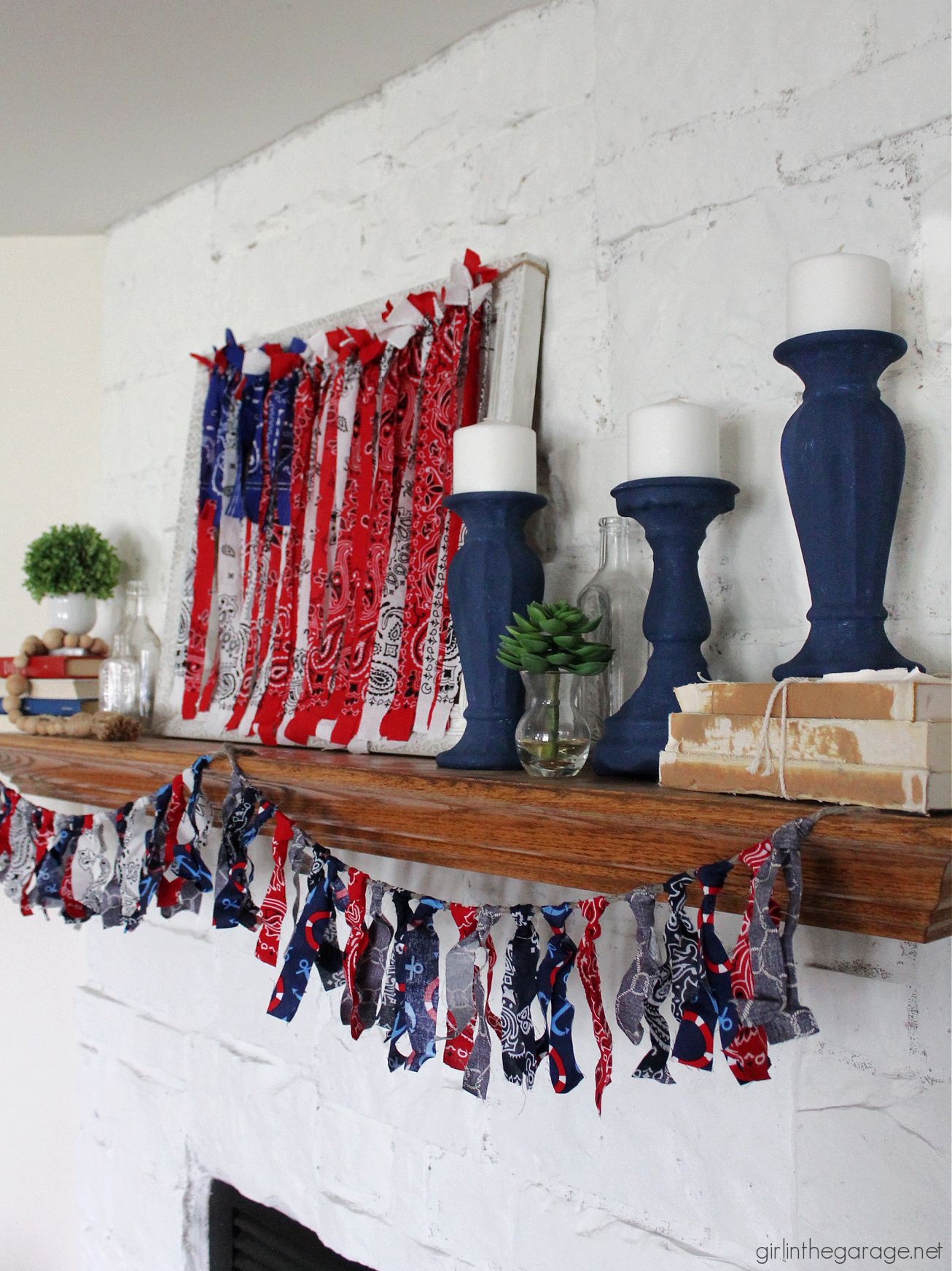 Since I just painted my stone fireplace white last fall, I'm still enjoying seeing how it looks all decorated for the different holidays this year.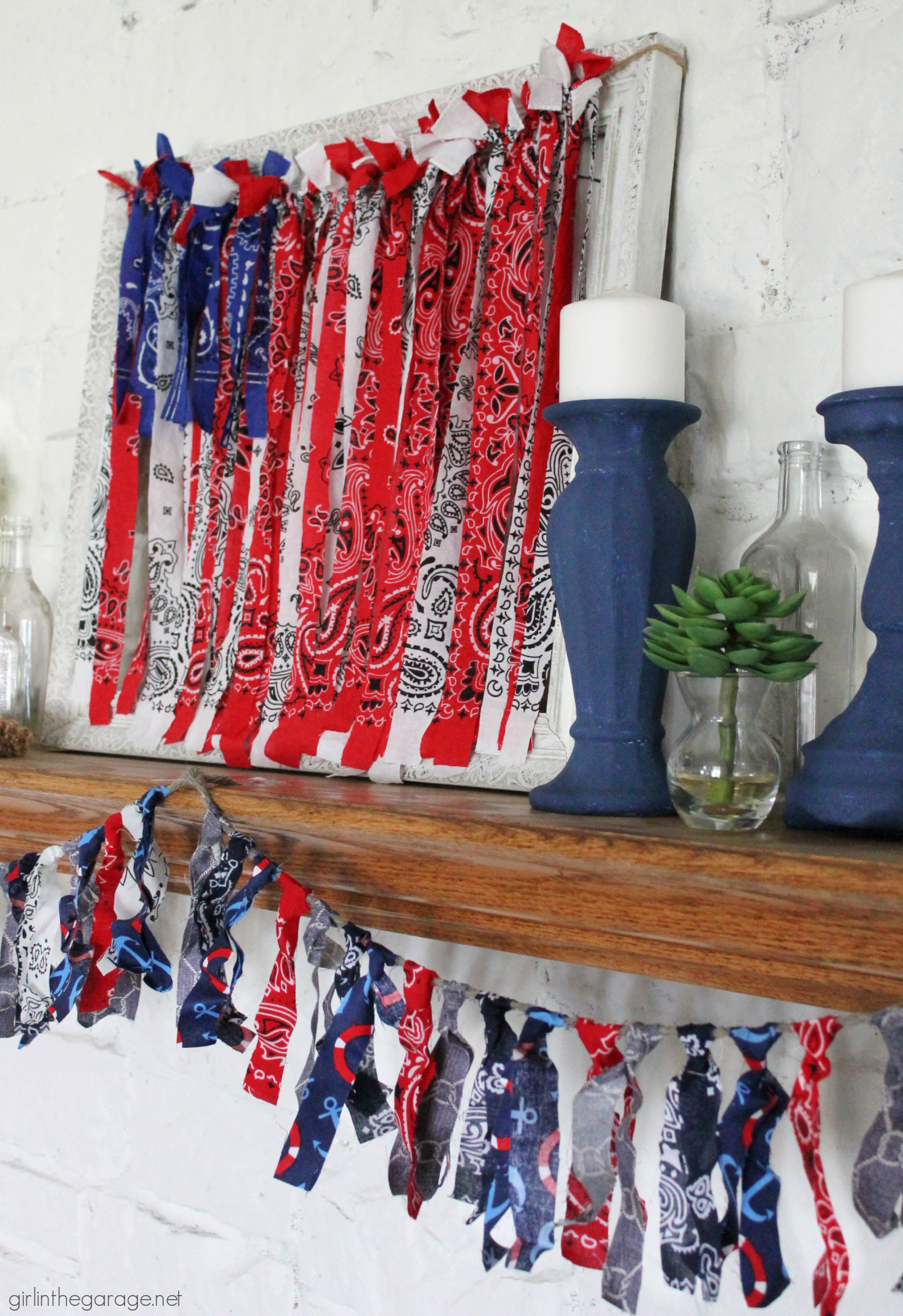 The white painted frame and American rag flag were a DIY project from last year, and the rag garland was from a few years ago.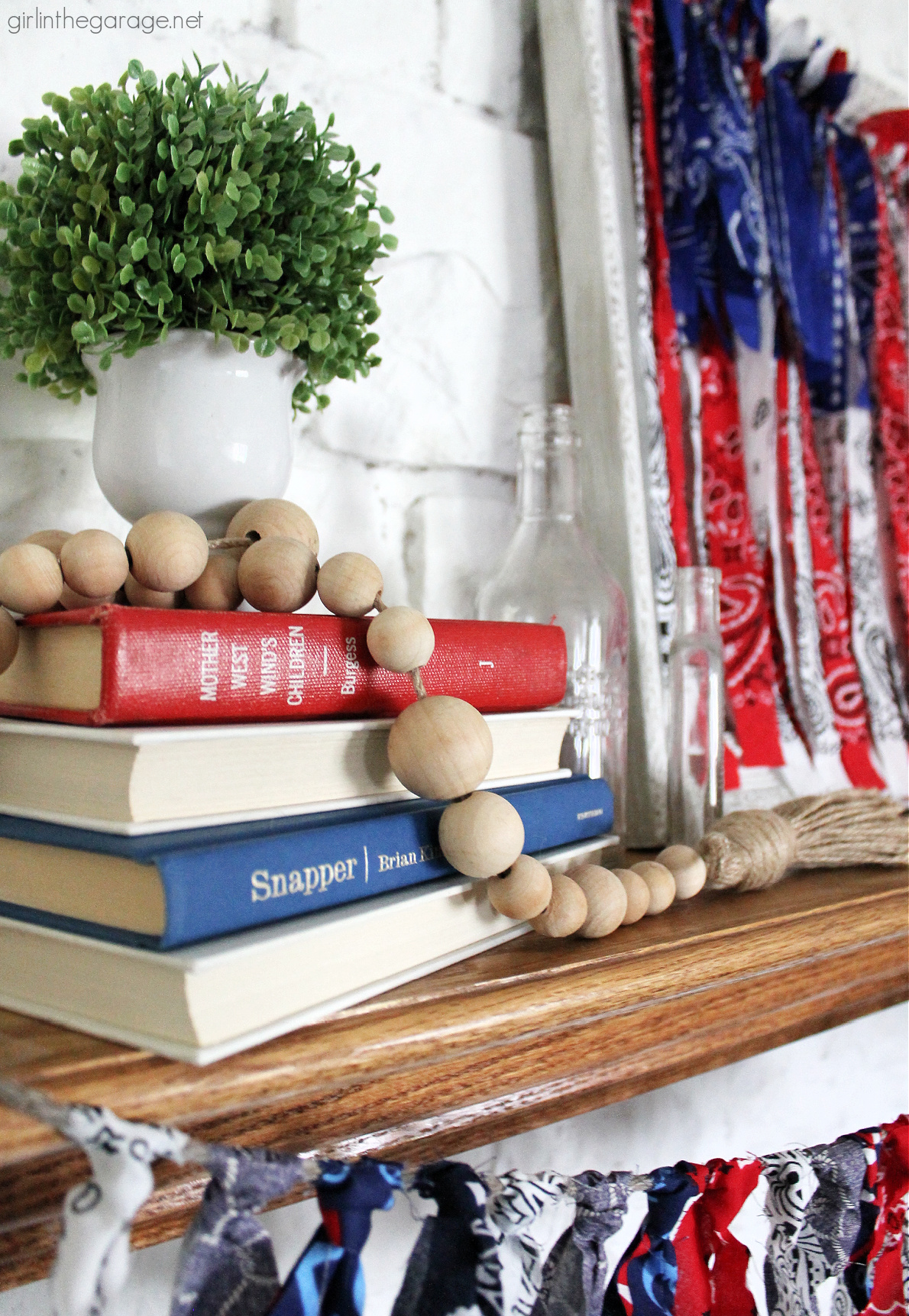 Can you tell I like decorating with bandanas as a patriotic decor idea?
Friend, feel free to share or Pin any images in this post to easily find this project again later.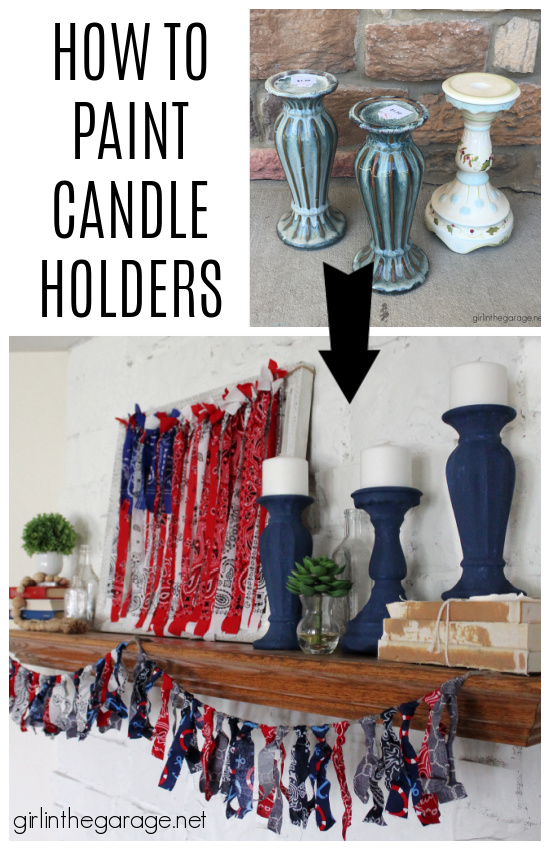 Here are a few more DIY patriotic decor ideas I've done using bandanas: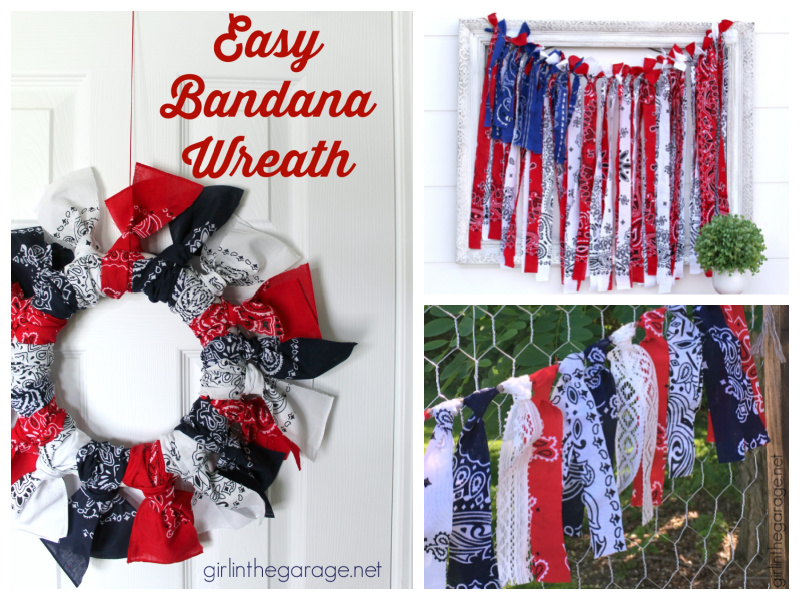 1. Easy Bandana Wreath
2. American Rag Flag
3. DIY Rag Garland + Folding Display with Chicken Wire
Finally, here's my red, white, and blue mantel from awhile back – I loved that decor too but it's fun to change things up sometimes: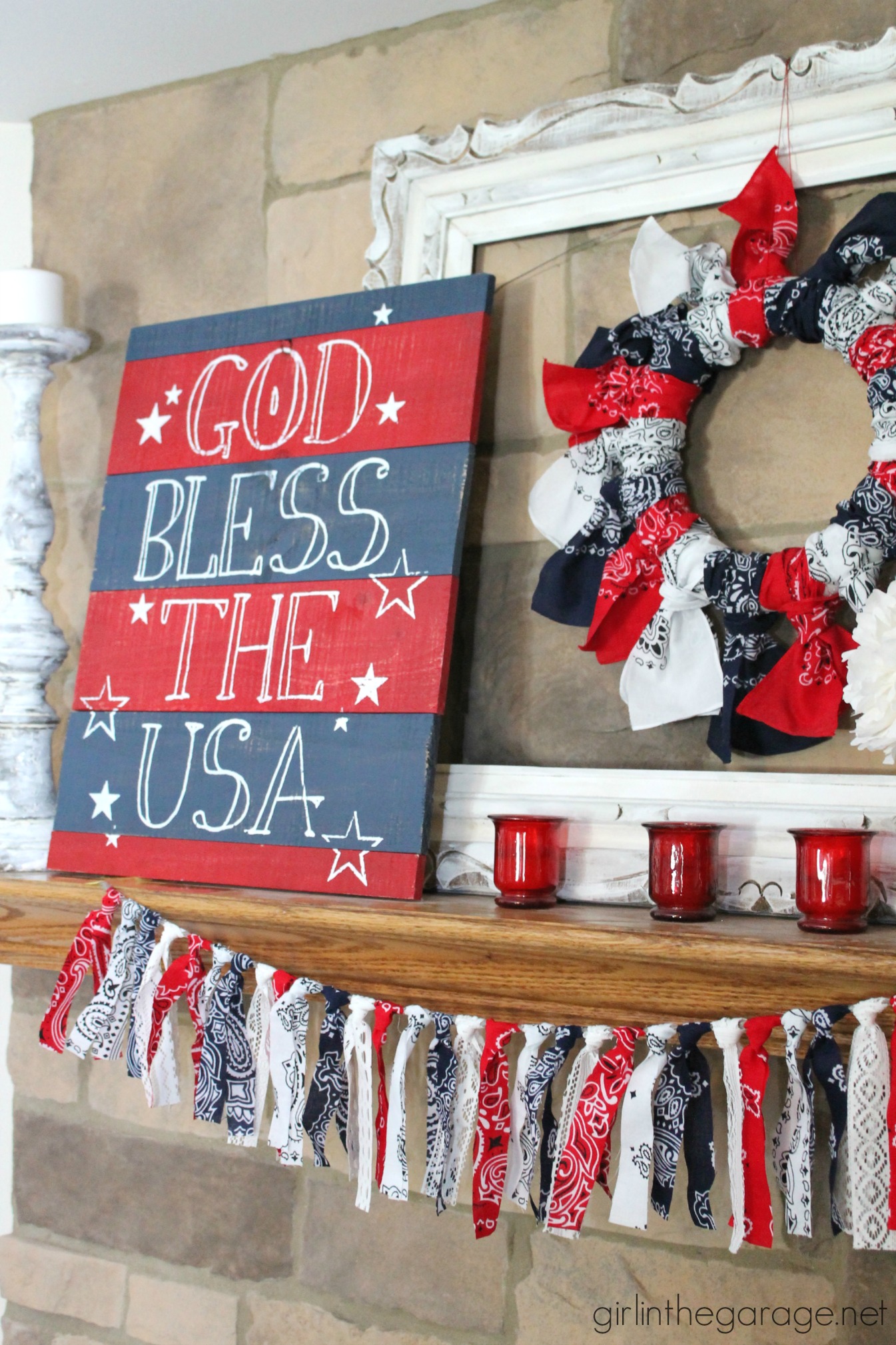 Now it's time for Trash to Treasure Tuesday where several of us bloggers share budget-friendly makeover projects every month. See 4 more creative ideas below!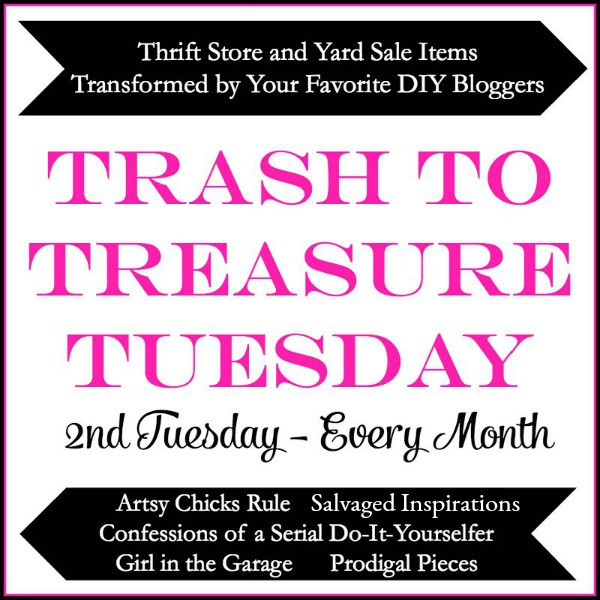 Below are the Before photos – visit the links underneath to see the Afters and to learn how they did it:
1. Salvaged Inspirations
2. Prodigal Pieces
3. Artsy Chicks Rule
4. Confessions of a Serial DIYer