Besides furniture, one thing I love hunting for while thrifting is vintage fabric. I've had these floral bed linens in my stash for a while now and finally decided on a project for them! Today I'll show you how to make your own Easy DIY Rag Wreath.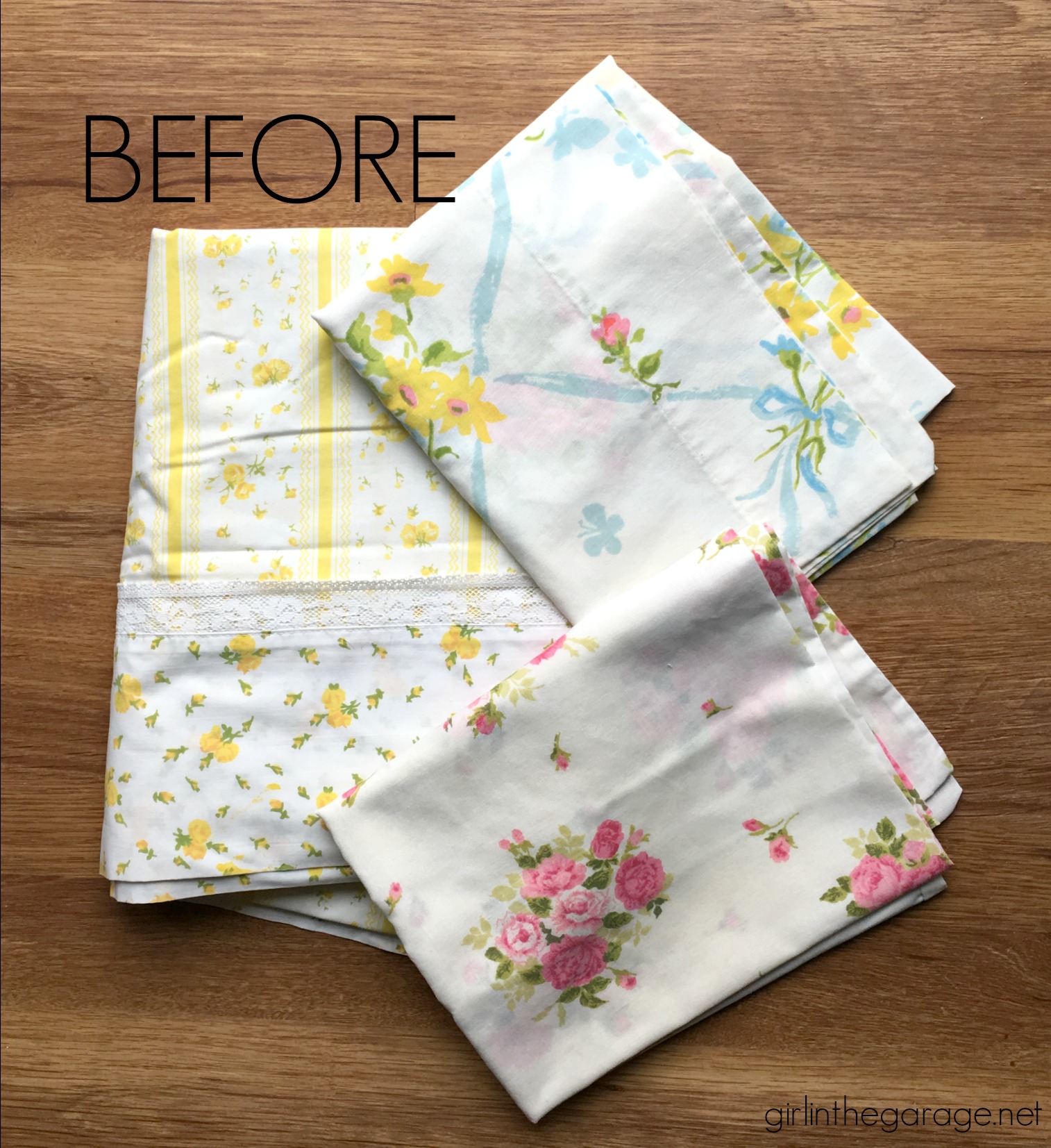 * This post contains some affiliate links so you can easily find the products I use and recommend. You can discover all of my favorite products and tools for DIY projects Here.
I keep a fabric stash because I also love to sew, and I recently debuted my handmade cloth dolls at a local market. (Here are a few in the photo below – aren't they adorable?)
How to Make an Easy DIY Rag Wreath
Supplies:
For the wreath form, I used what I already had – an 8 inch wood embroidery hoop (super inexpensive). You could also use a foam wreath form or a wire wreath form for a much fuller rag wreath, but I kept mine simple.
A rotary cutter (like this one)
A self-healing cutting mat (like this one)

And of course fabric – vintage or vintage-looking, or any kind you wish. I didn't use much at all for this small wreath, but you may need a lot more depending on which type of wreath form you use. I chose three different patterns with bright colors for mine.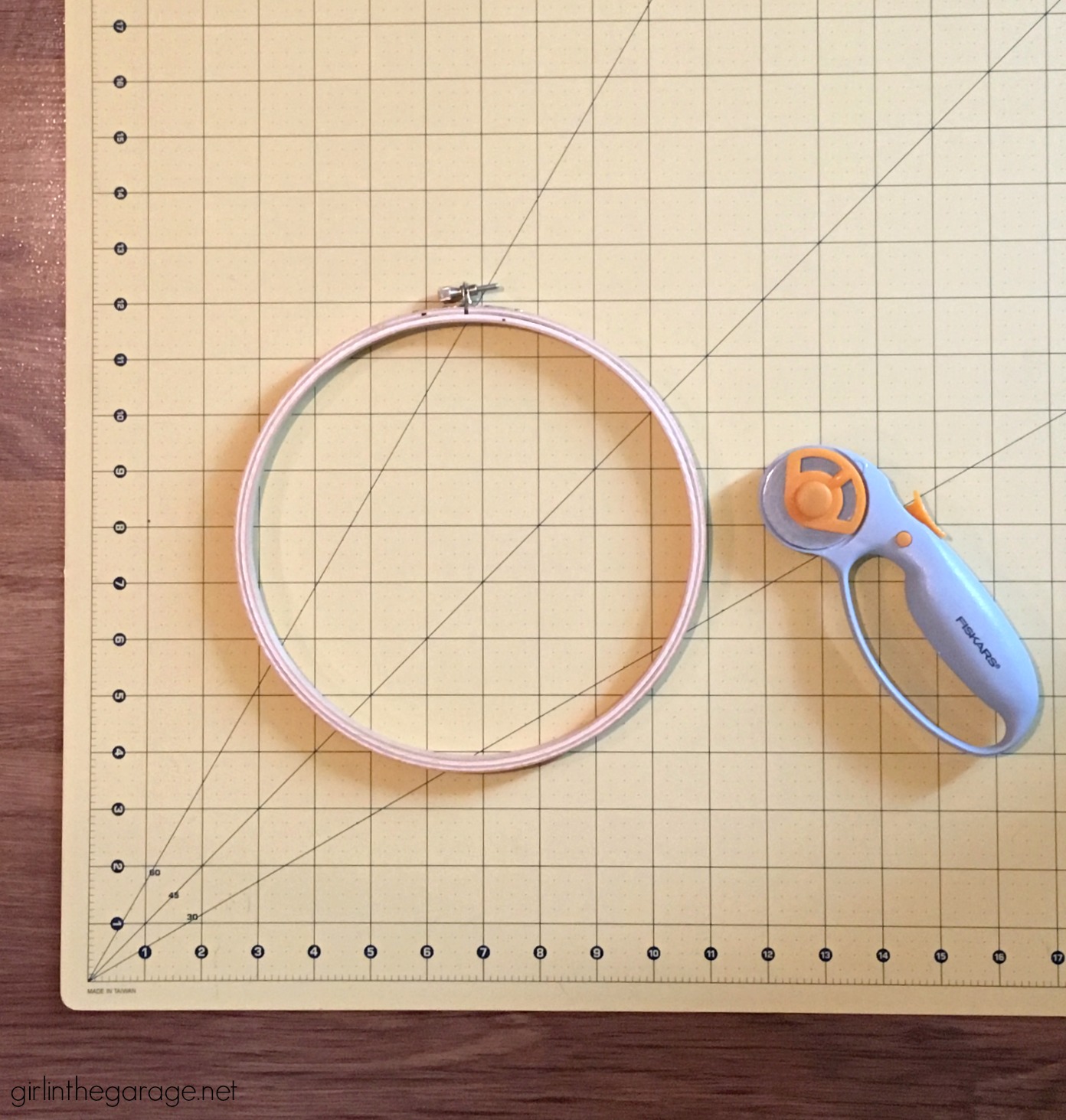 Once your vintage linens are clean, lay one on the cutting mat and cut away the seams near one corner.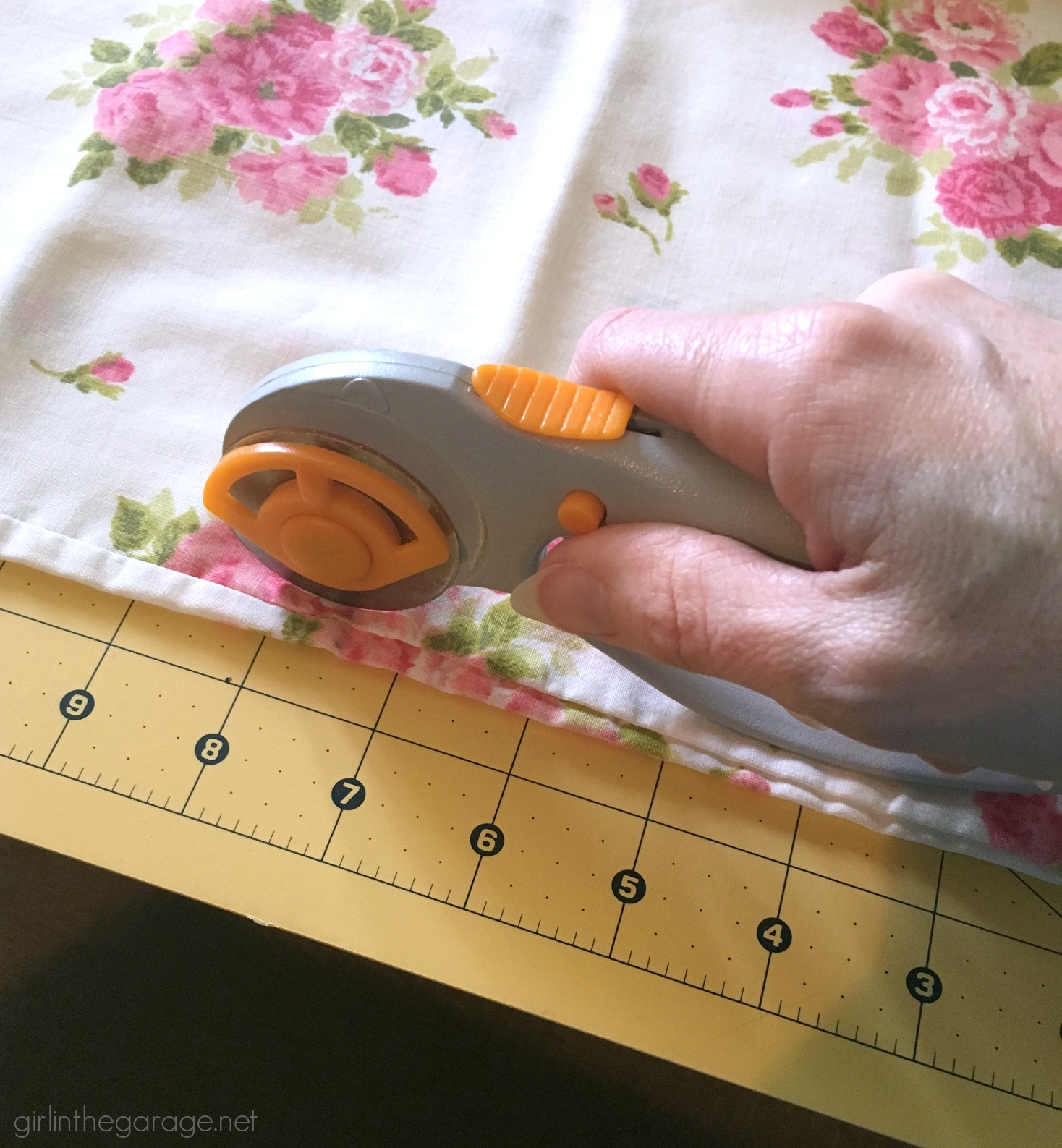 I tried a couple sizes but I found that for this project, strips that are approx. 1 inch by 7 inches worked best for me. You may like some even longer, or use a variety of lengths for a fuller looking wreath.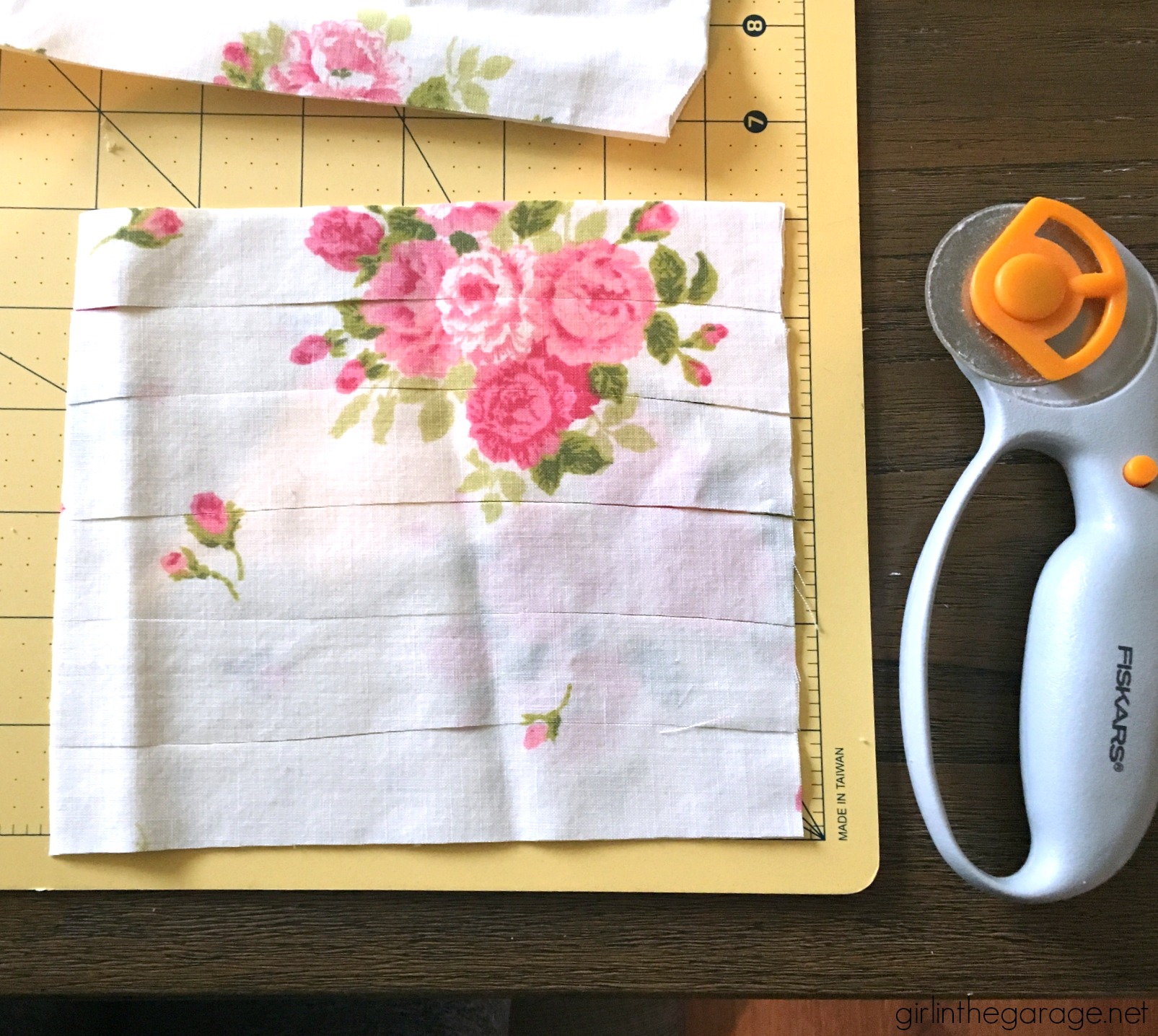 Tie the strips around the hoop and double knot. It's okay if the edges are frayed – this is a DIY rag wreath after all!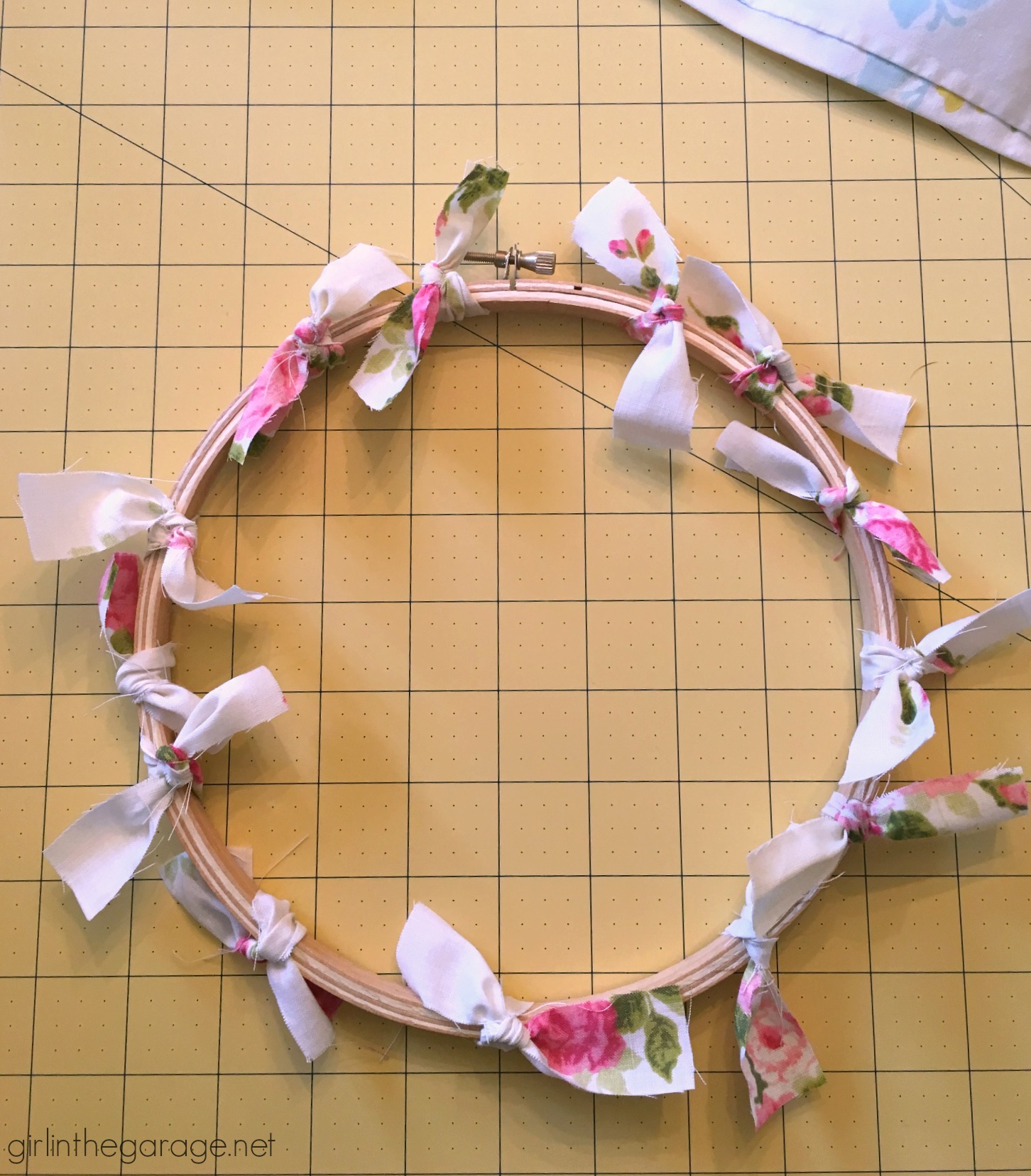 Next I cut several strips of the mostly blue and white pillowcase. Working with a rotary cutter is awesome because your hands don't cramp up after cutting for a while like they do with scissors, and you can cut through a few layers easily at the same time. (And the self-healing mat will never even show a cut mark.)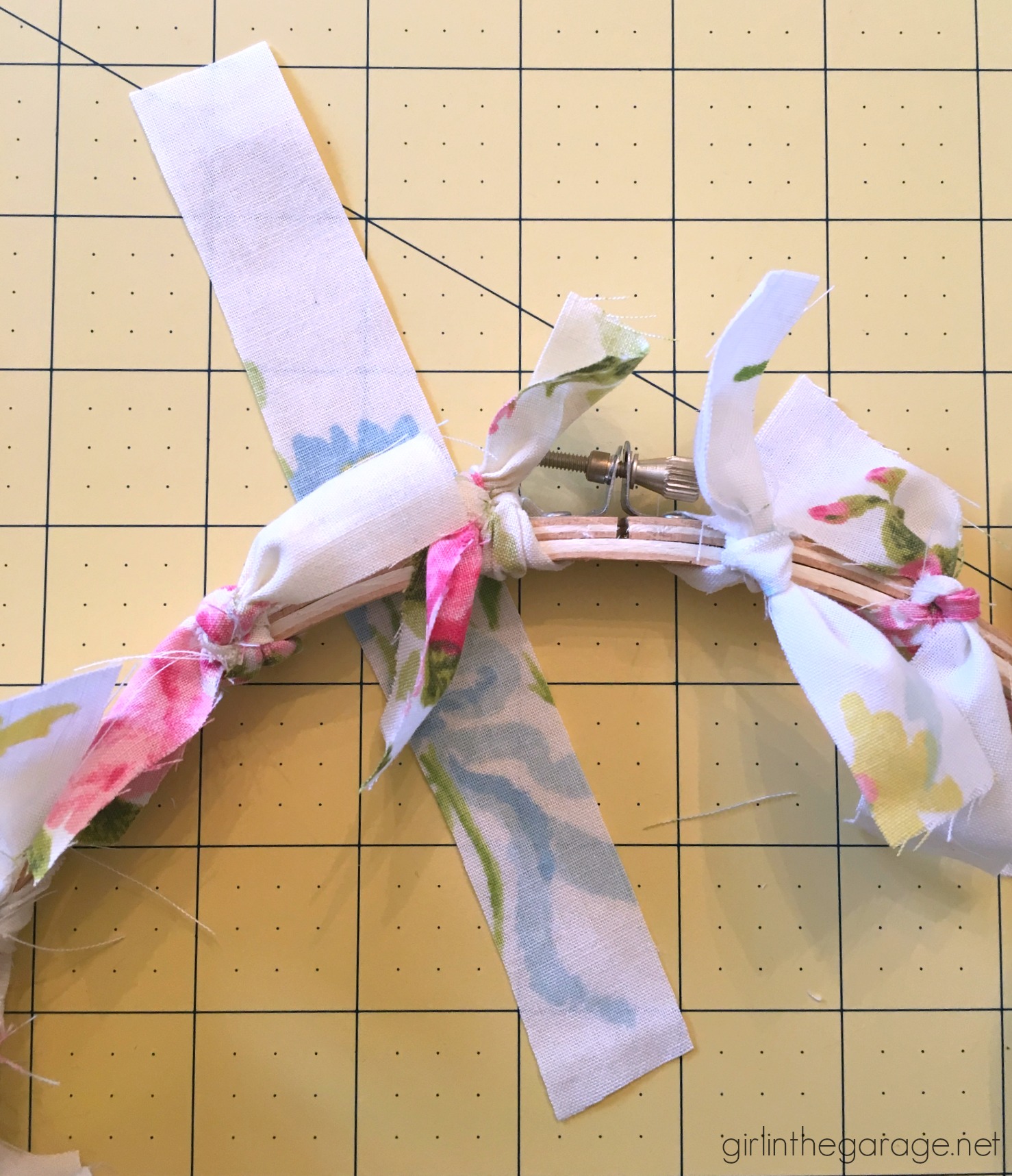 Tie the blue strips on and then cut pieces from a third fabric (yellow and white sheet). Tie them on, fluffing as you go. You may need to cut more strips of the other colors if you still have room around the hoop.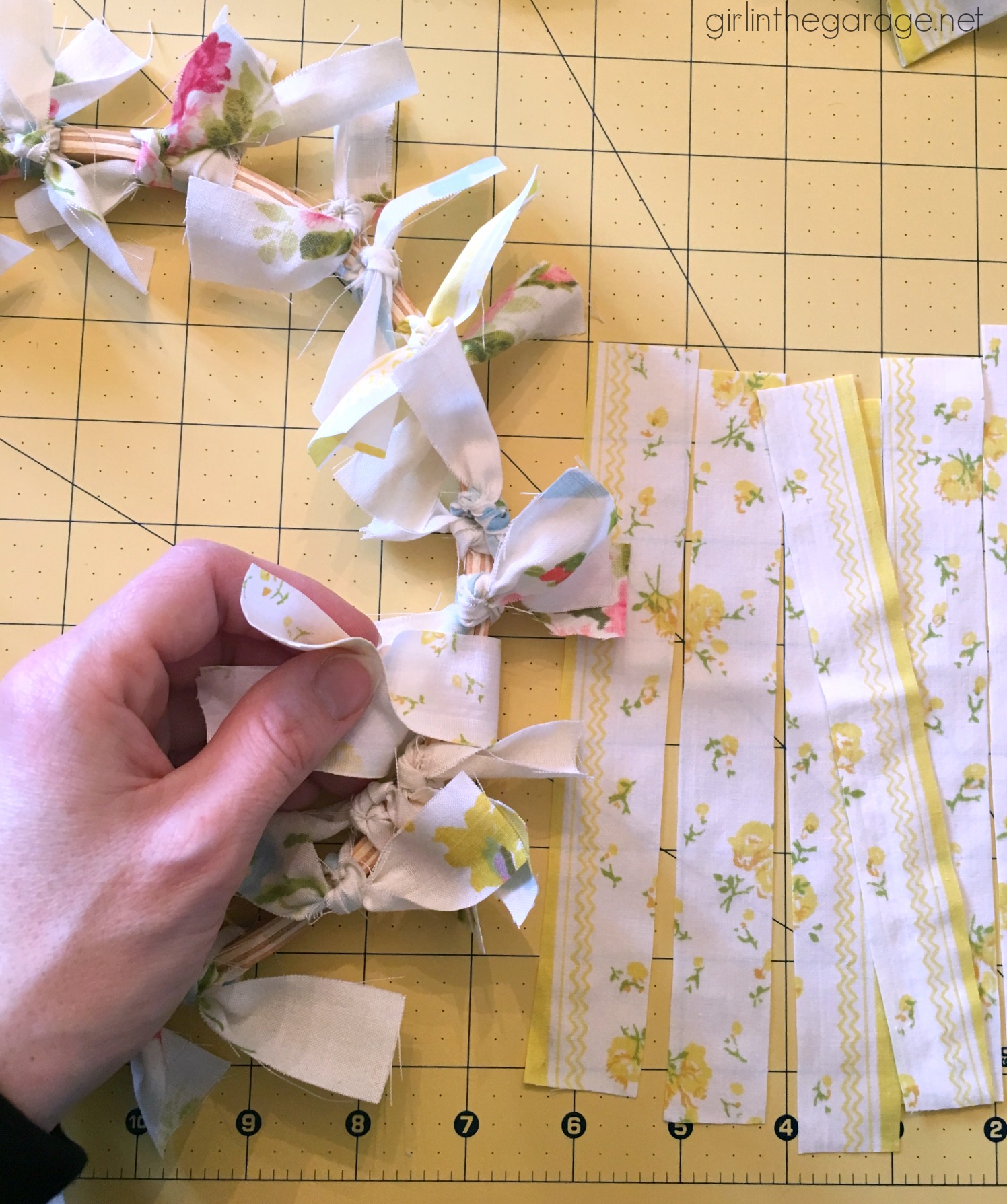 Leave the screw area accessible because that's where you'll loop the string through for hanging the wreath.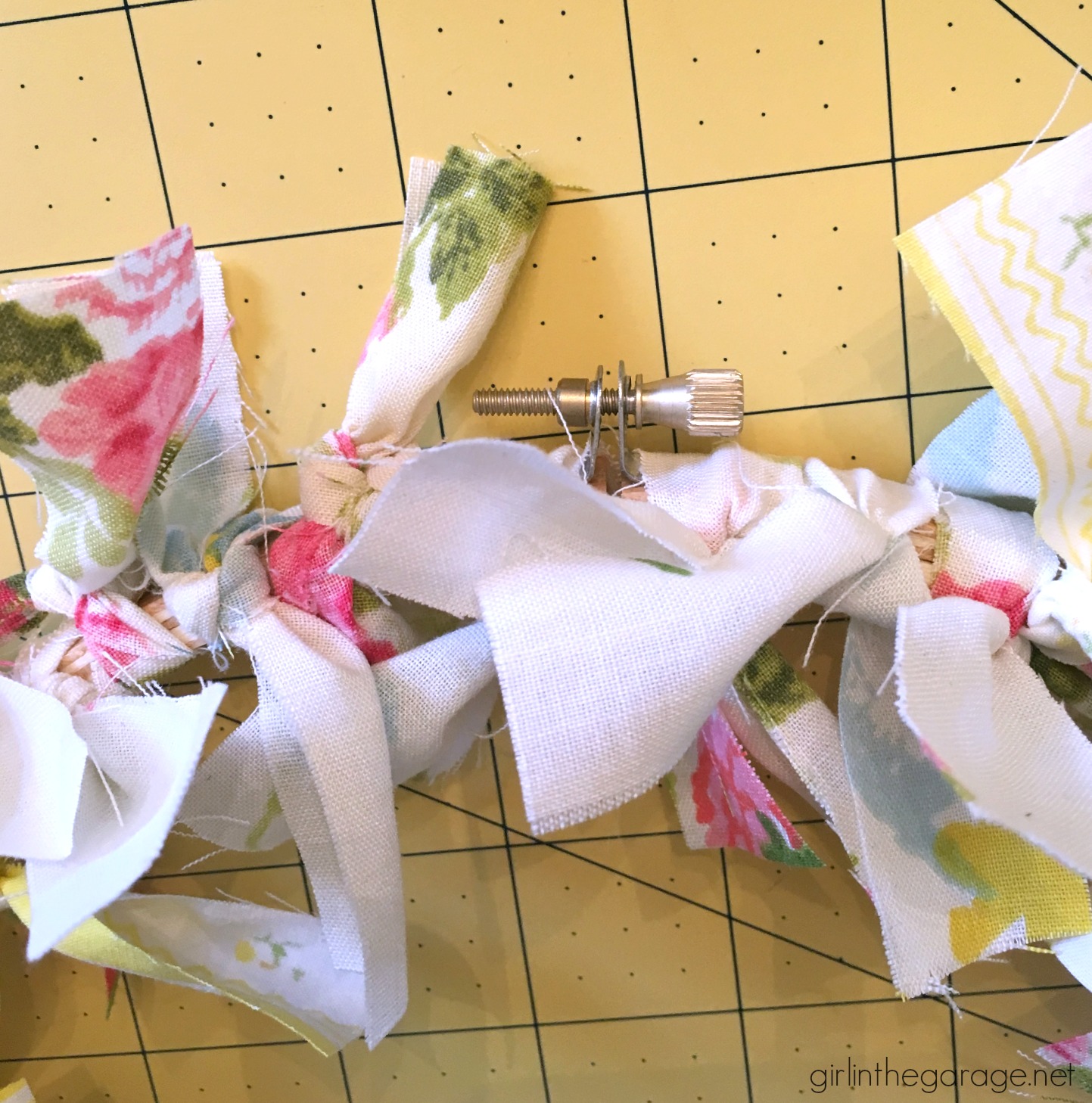 Add a string and it's ready to hang! This DIY rag wreath might be small for a door but it's perfect to hang on a frame, mirror, mantel, or anywhere you need some extra cute decor.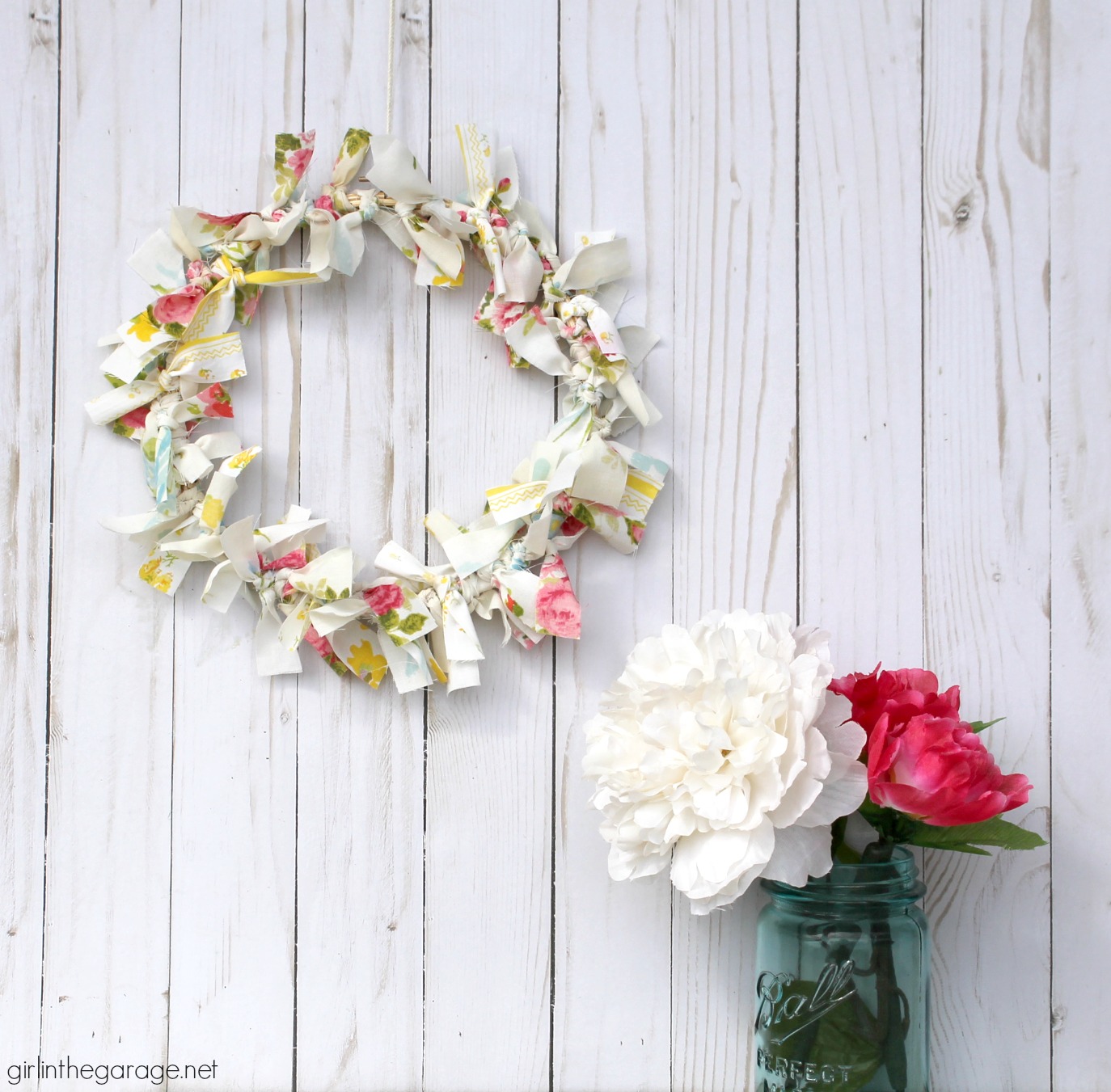 Of course you can make yours any size you want!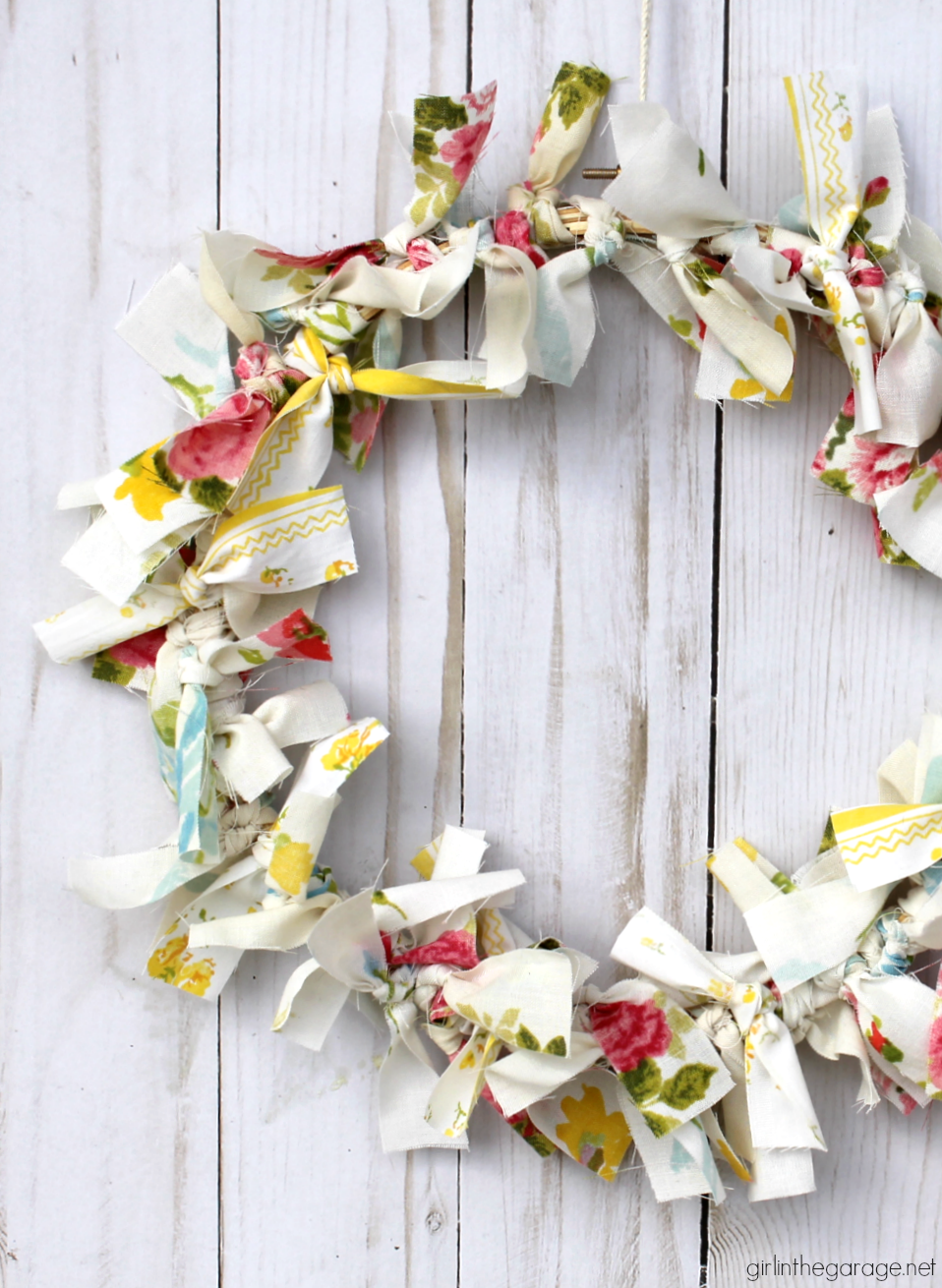 I think the mix of vintage fabrics and colors is just beautiful.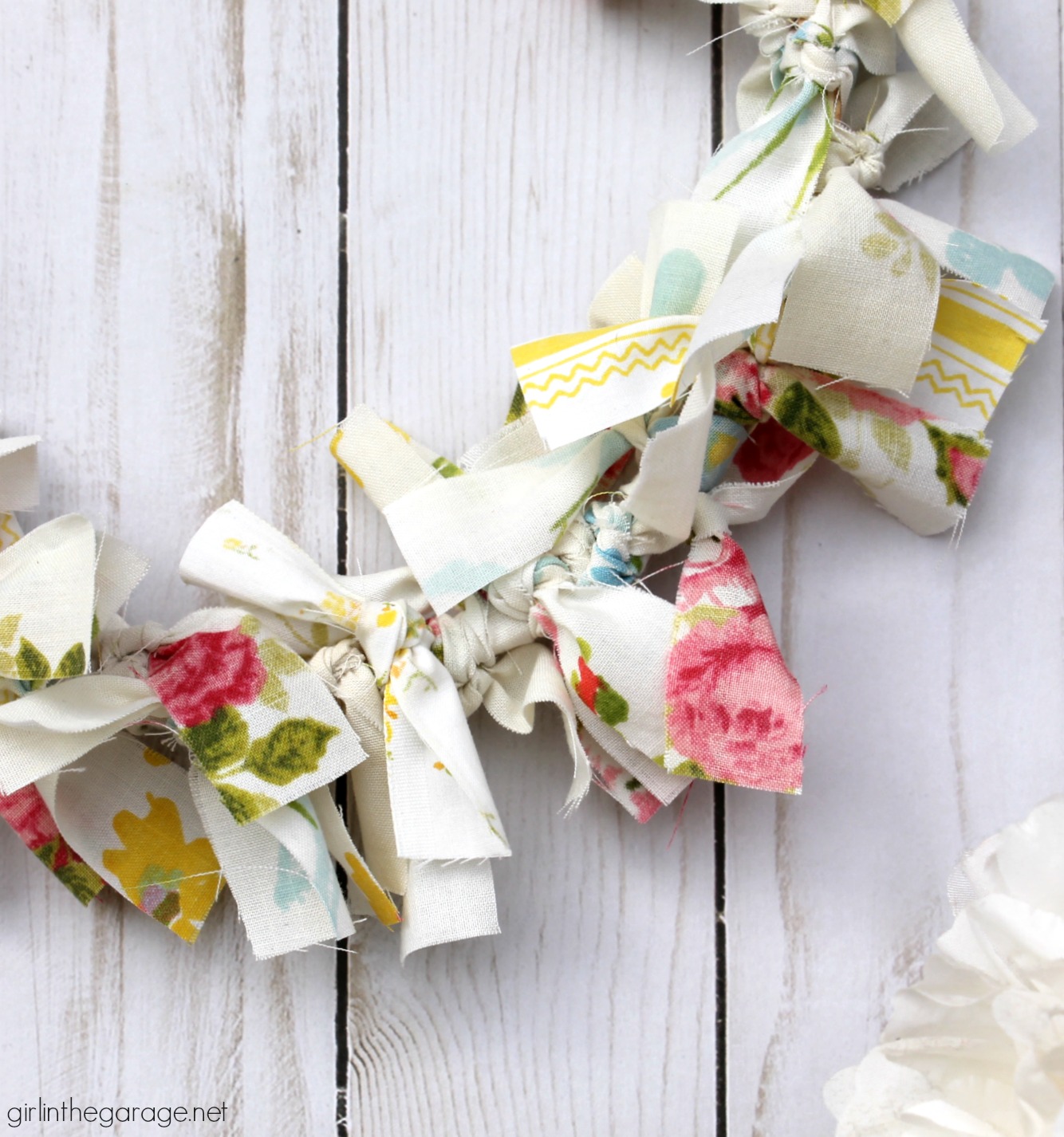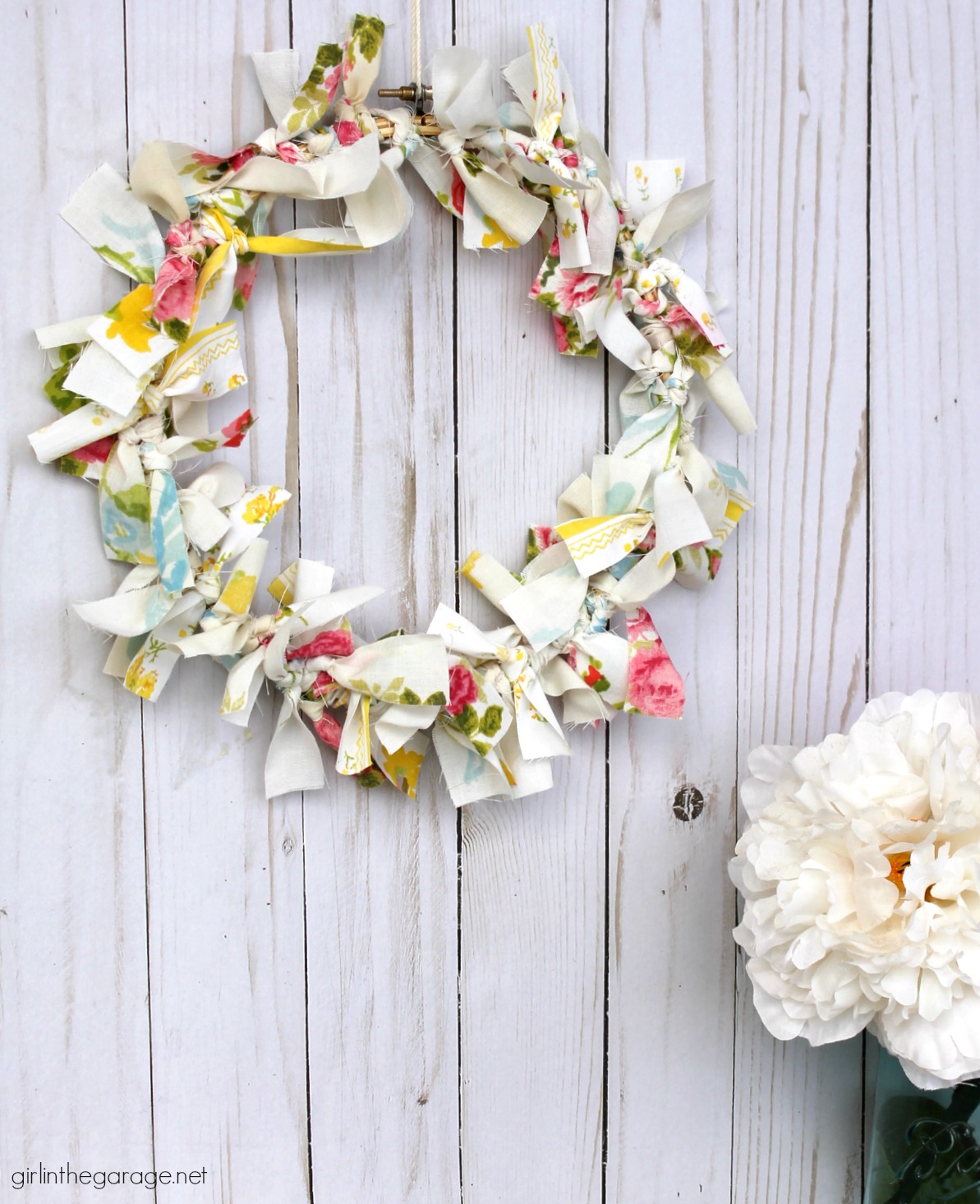 You're welcome to share this Easy DIY Rag Wreath project with a friend and/or pin it to easily find it later. 🙂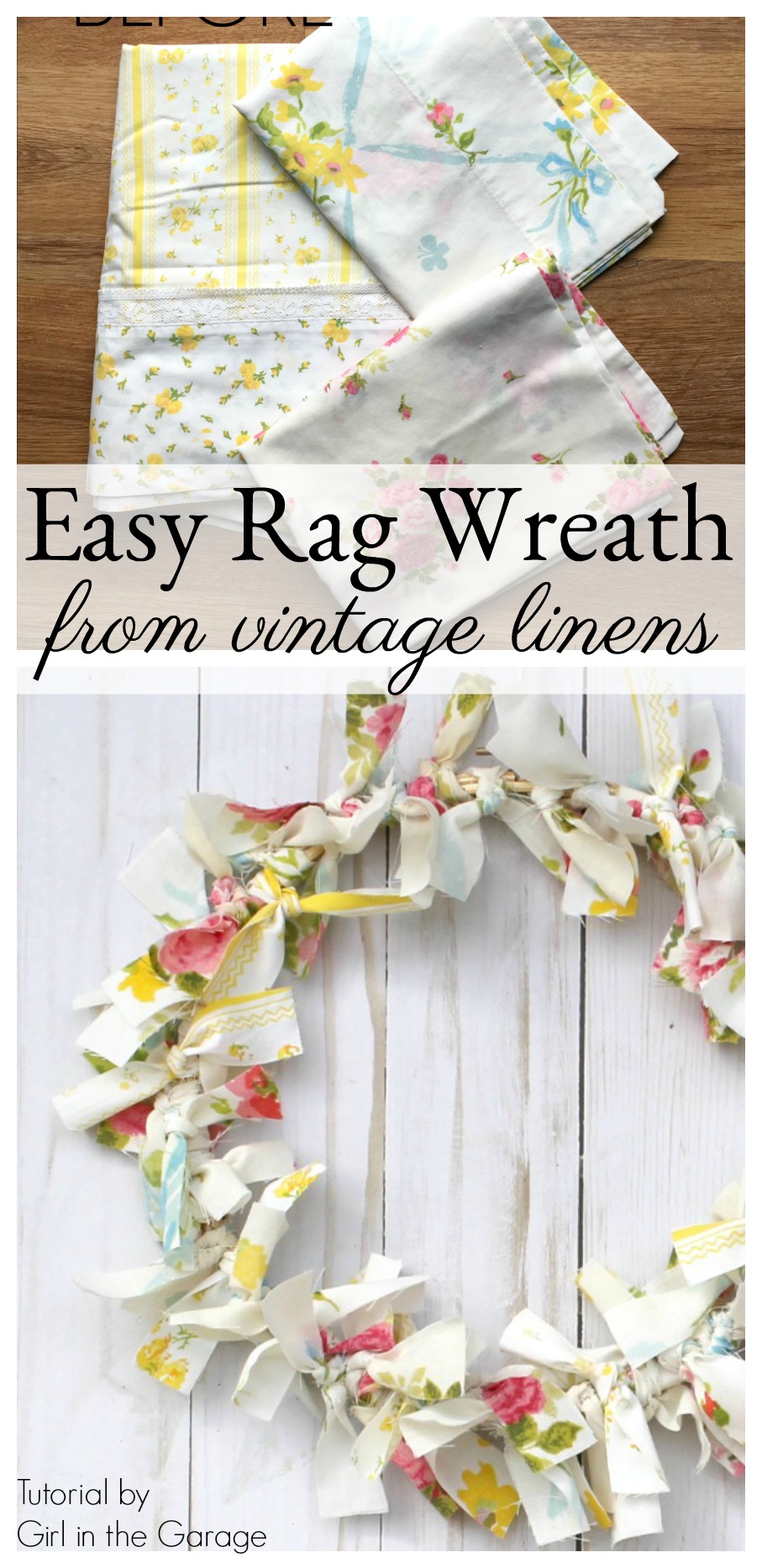 It's Trash to Treasure day again with my talented blogging friends – let's see what creative projects they came up with!
Below are the Before photos – visit the links underneath to see the amazing Afters and to learn how they did it: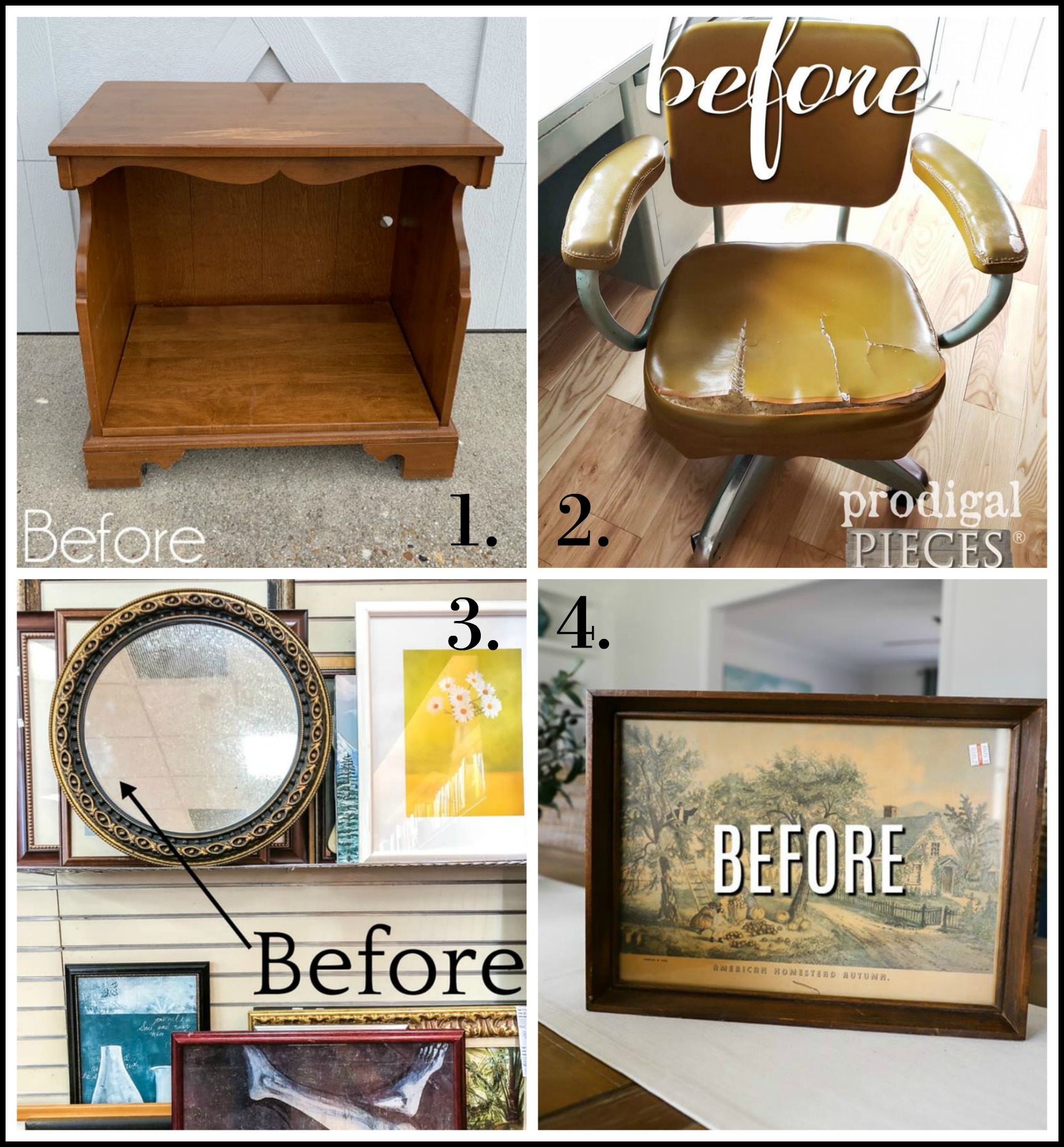 1. Confessions of a Serial DIYer
2. Prodigal Pieces
3. Bless'er House
4. Artsy Chicks Rule
.
You might also like these similar projects: