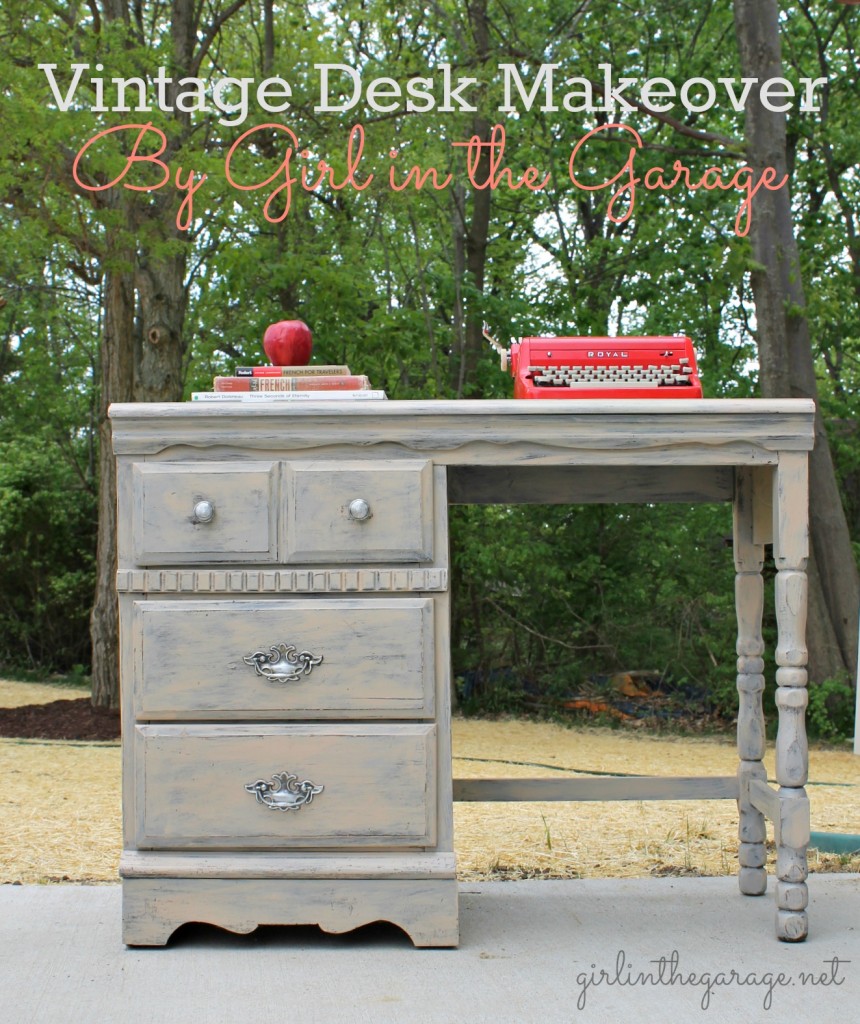 You may have seen this desk recently if you're following the One Crafty Contest by One Artsy Mama; it was my Round 1 project for the "paint" challenge, and a few people must've liked it because I made it to Round 2!  (Yeay!  And a big THANKS if you voted for it!)
I bought the desk at a church yard sale for $5.  It was old, ugly, had some scratches, and one of the corners was broken off of a drawer – not exactly the kind of desk most people would want inside their home, let alone sit at to do some work.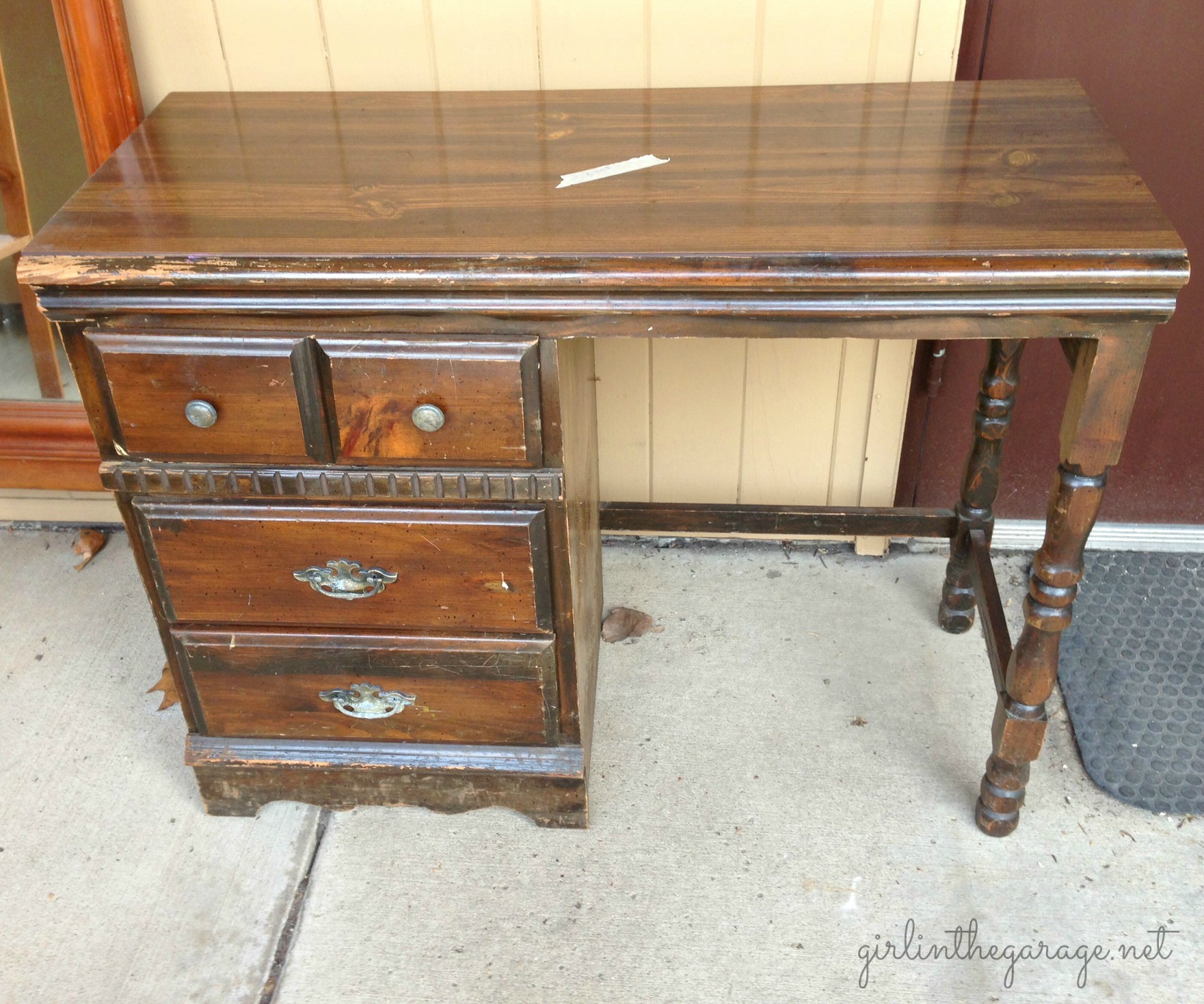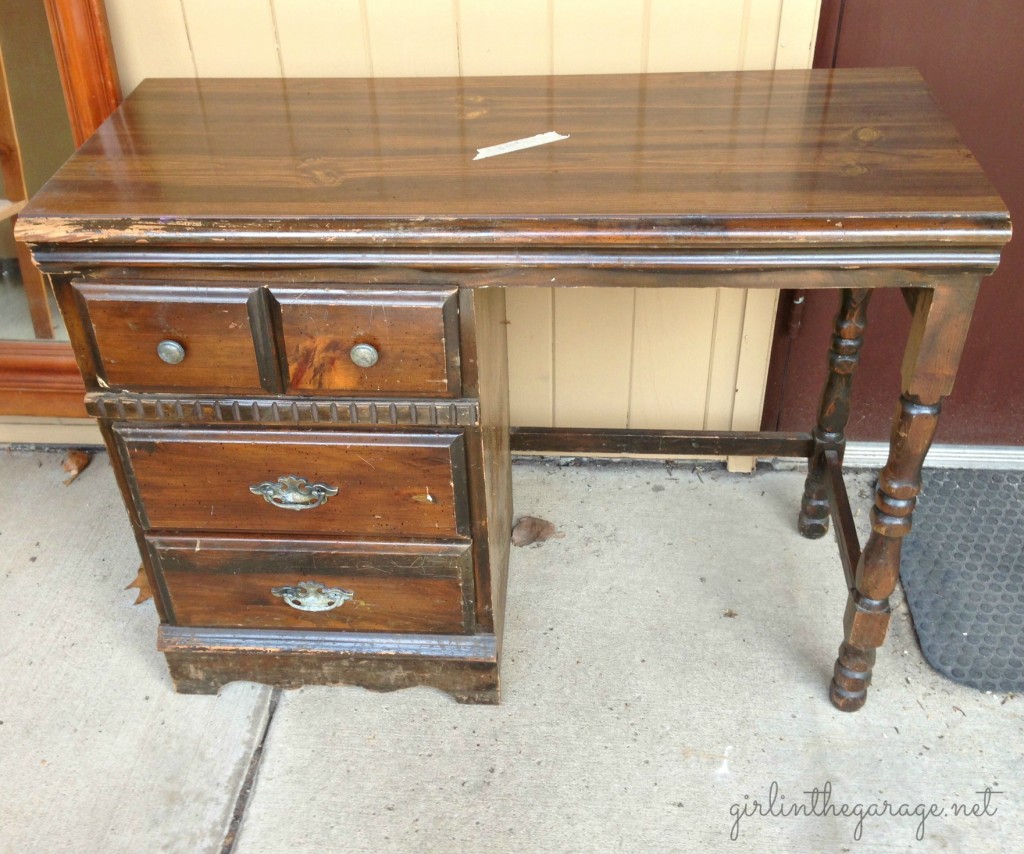 The first thing I did was remove the drawers and give the whole thing a good cleaning.  I sanded the scratches and filled all the little nicks with wood filler.  Then I had to tackle the issue of the broken drawer corner.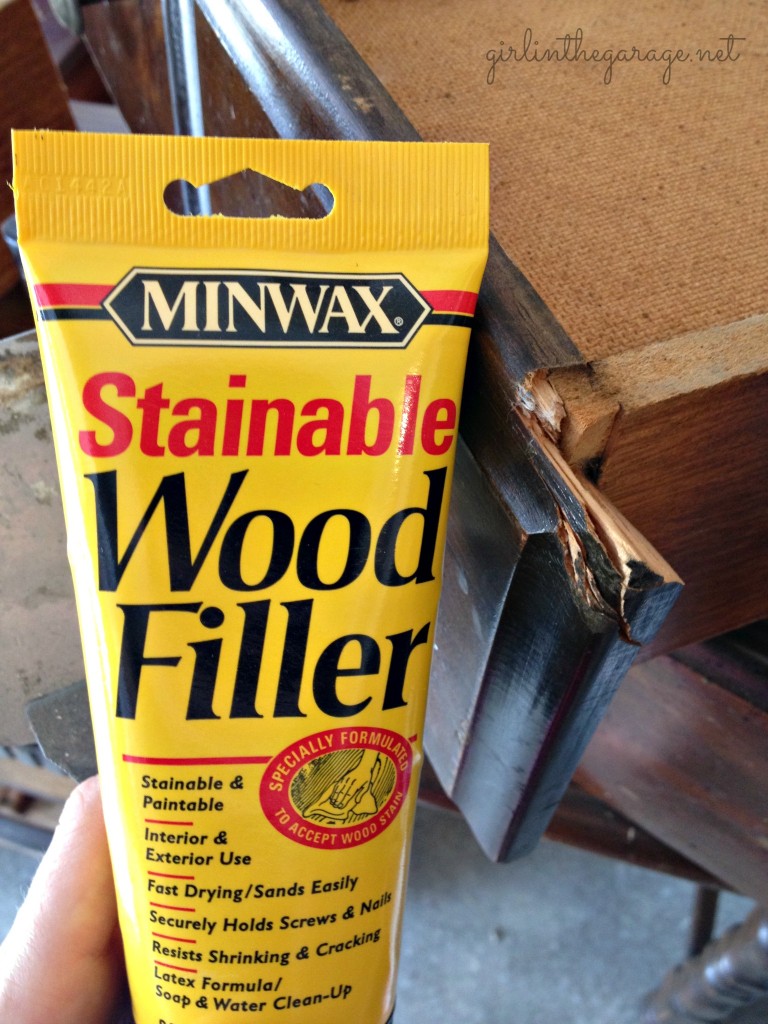 I applied the wood filler to the corner area and let it dry.  Then I went back and added another layer and let it dry.  I did this several times (sanding a bit each time before adding the next layer) until there was enough built up that you couldn't even tell anything had been missing (once I painted over the filler).  Next I also sanded over the nicks where I had used the wood filler.
For my paint colors, I chose Montpelier Ashlar Gray (which was my top coat for my Chic Little Table Redo) and Churchill Hotel Maple (which I used to paint the vanity in the Budget Bathroom Makeover).   Why do paint color names have to be so long and hard to remember?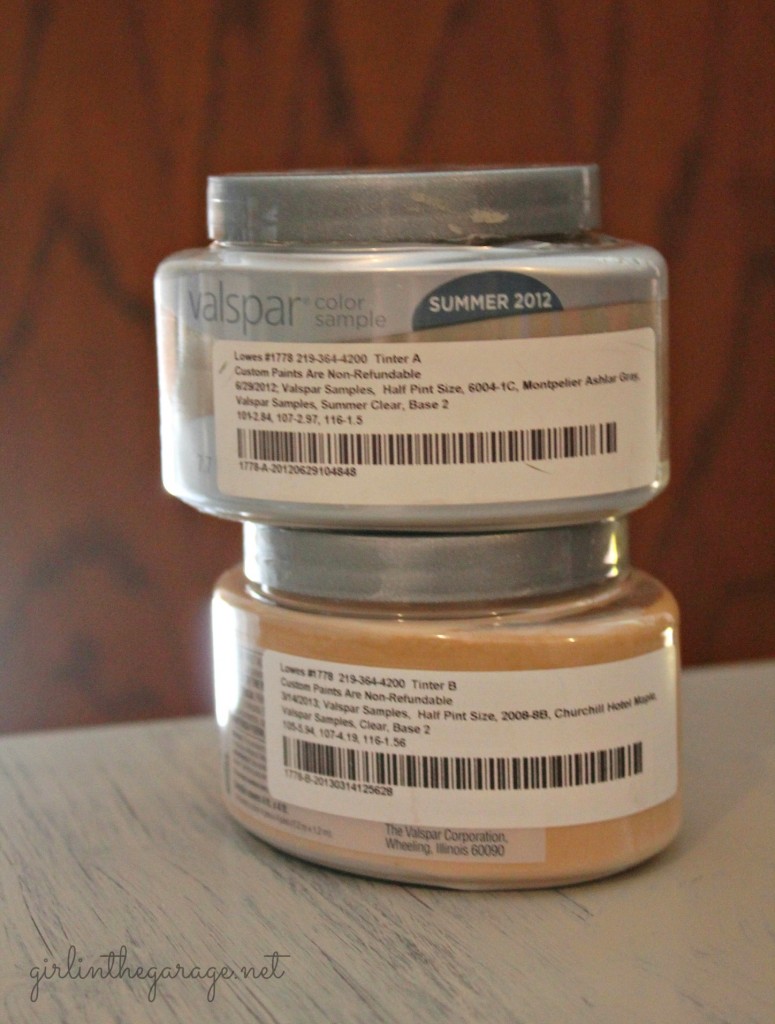 I used the same painting technique that I did for the Chic Little Table Redo.  First I casually painted the desk gray, let it dry, and then sanded it lightly – more around the edges and some of the curves.  For this kind of project you need to remember that the finished piece will look much better than how it looks "in-progress!"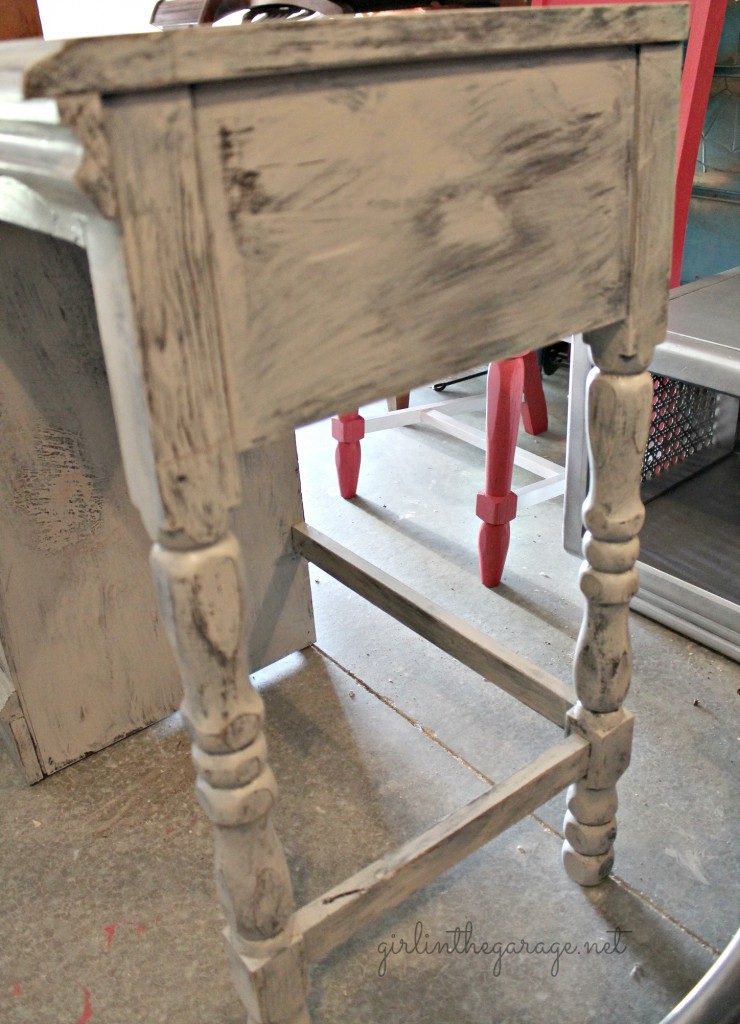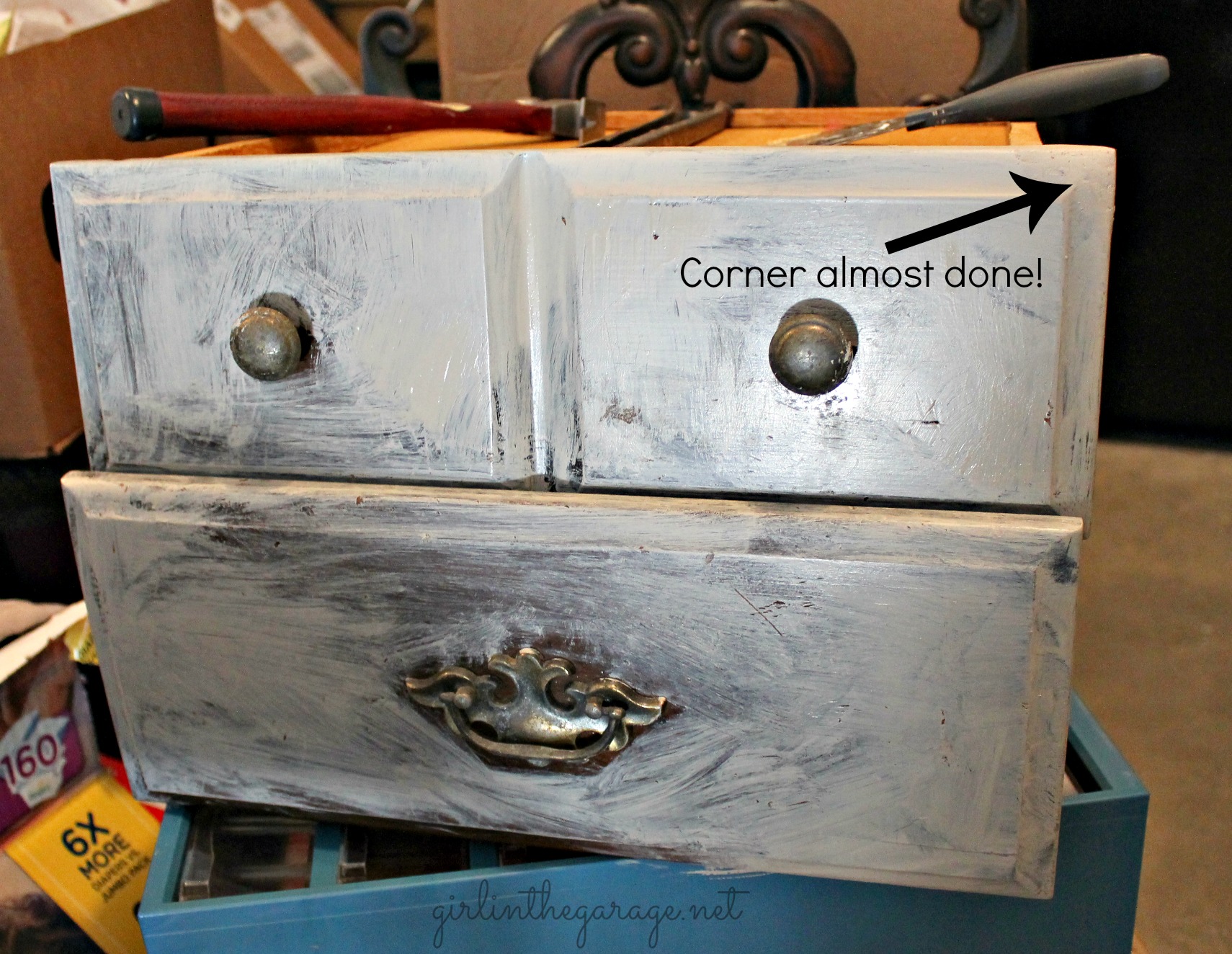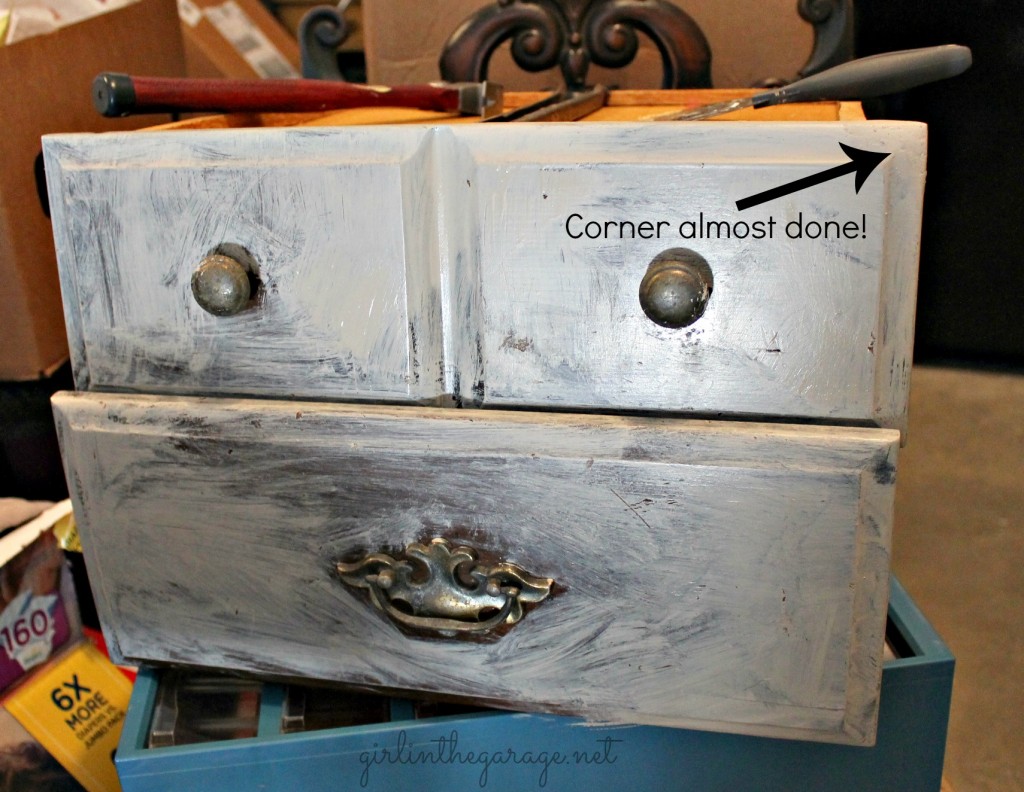 Then I followed the same process for the maple color: paint, let it dry, distress it.  I was not going for a perfect look – I like the idea of a beautiful, weathered vintage piece.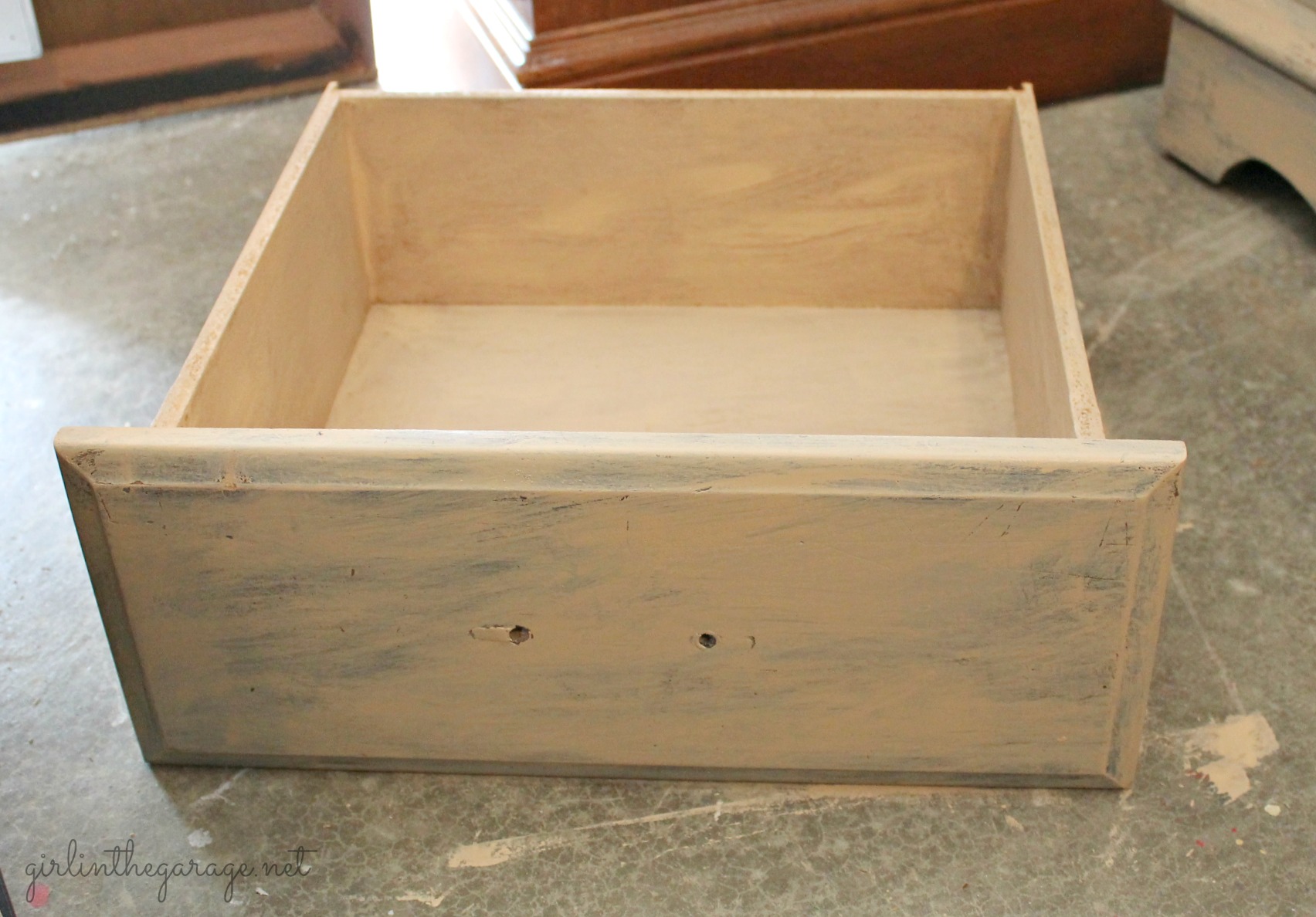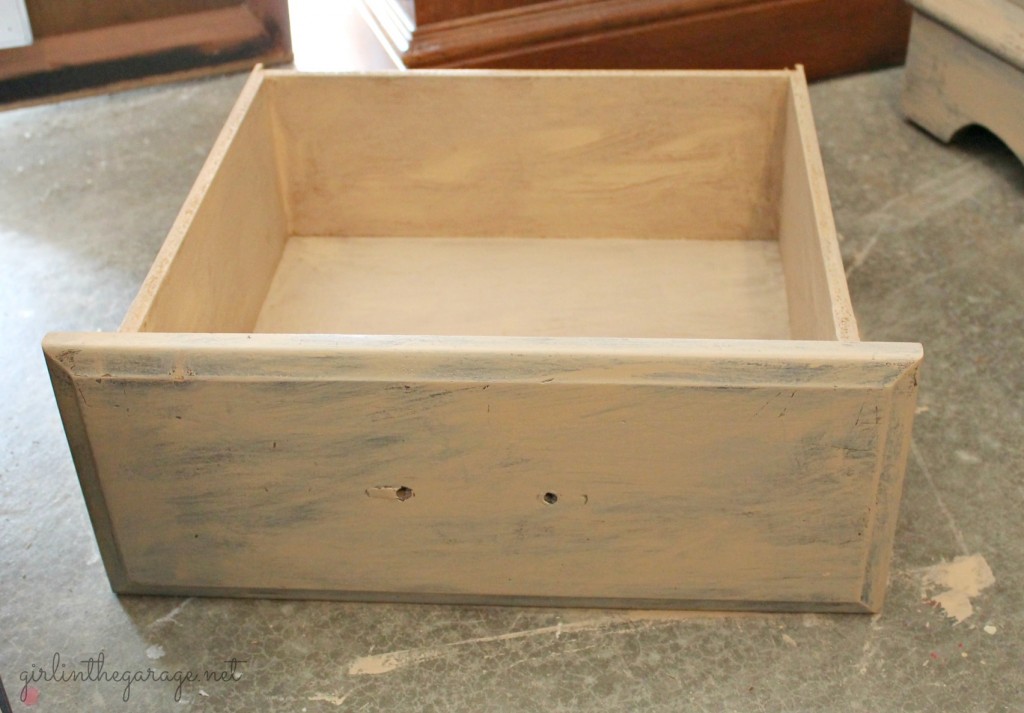 The hardware was gross and layered in grime.  I really didn't even want to touch it!  But I decided that cleaning it up and reusing it would probably be better than buying brand new drawer pulls that wouldn't look authentic – and you guys know how much I love to buy new drawer knobs!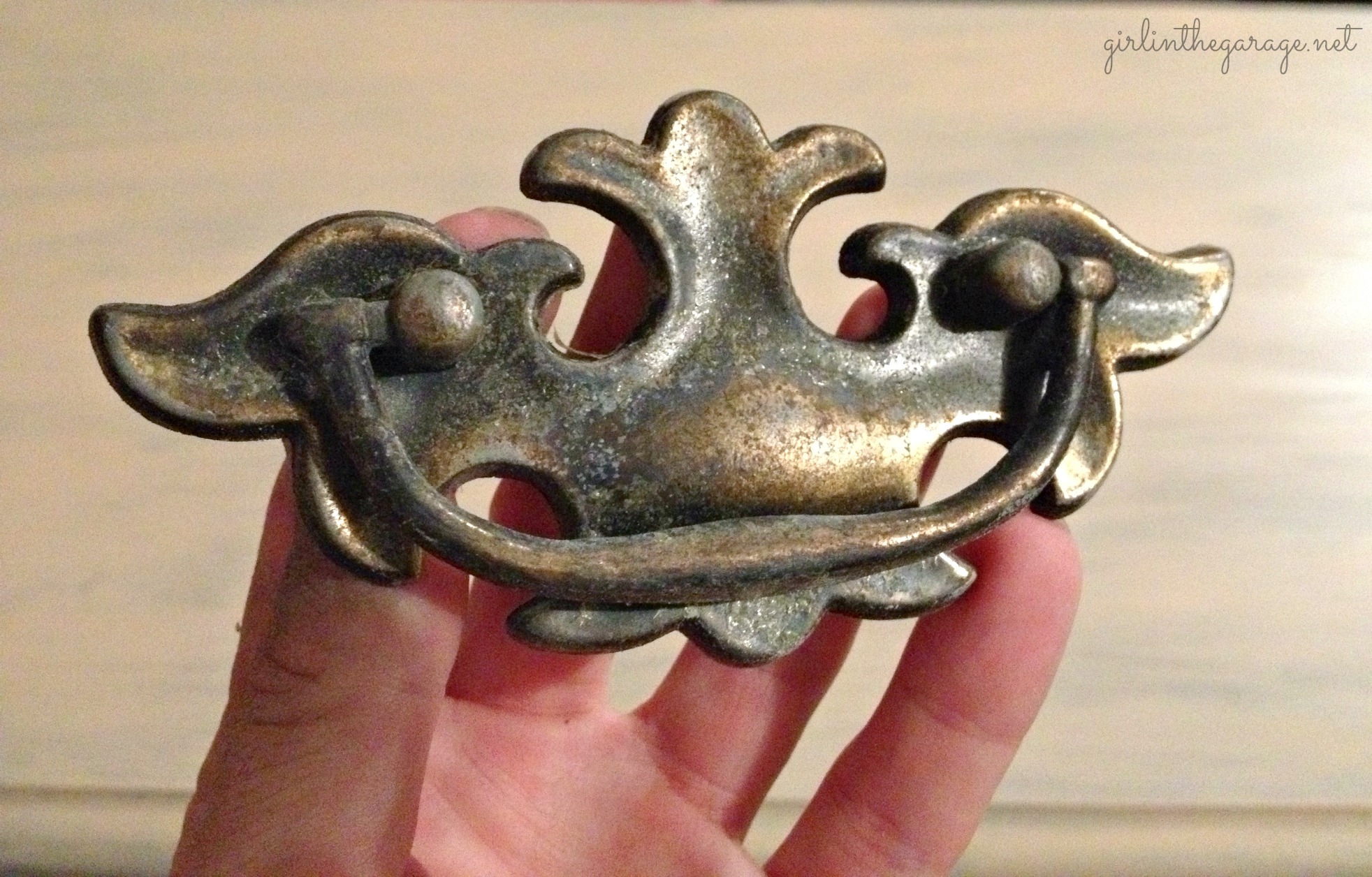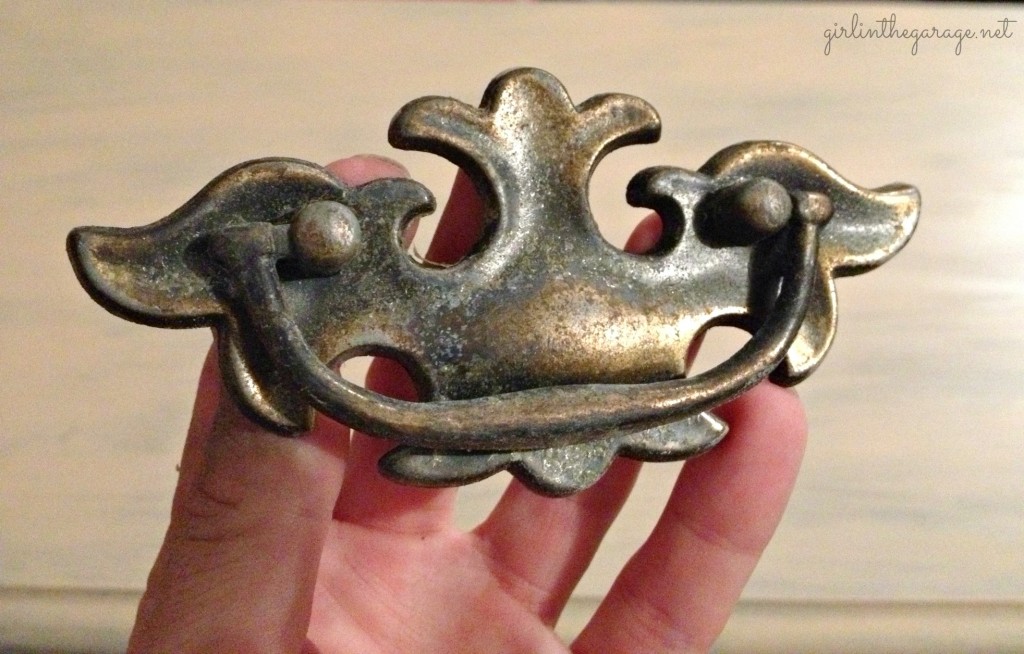 I did a little research and discovered they weren't real brass.  Then for lack of better resources (i.e. a wire brush), I used regular sandpaper to get rid of the gunk and give it some shine!  Since the desk had a worn/weathered look, I left the hardware a little imperfect also.  I think it's a great match, and the silver even brings out the gray in the desk.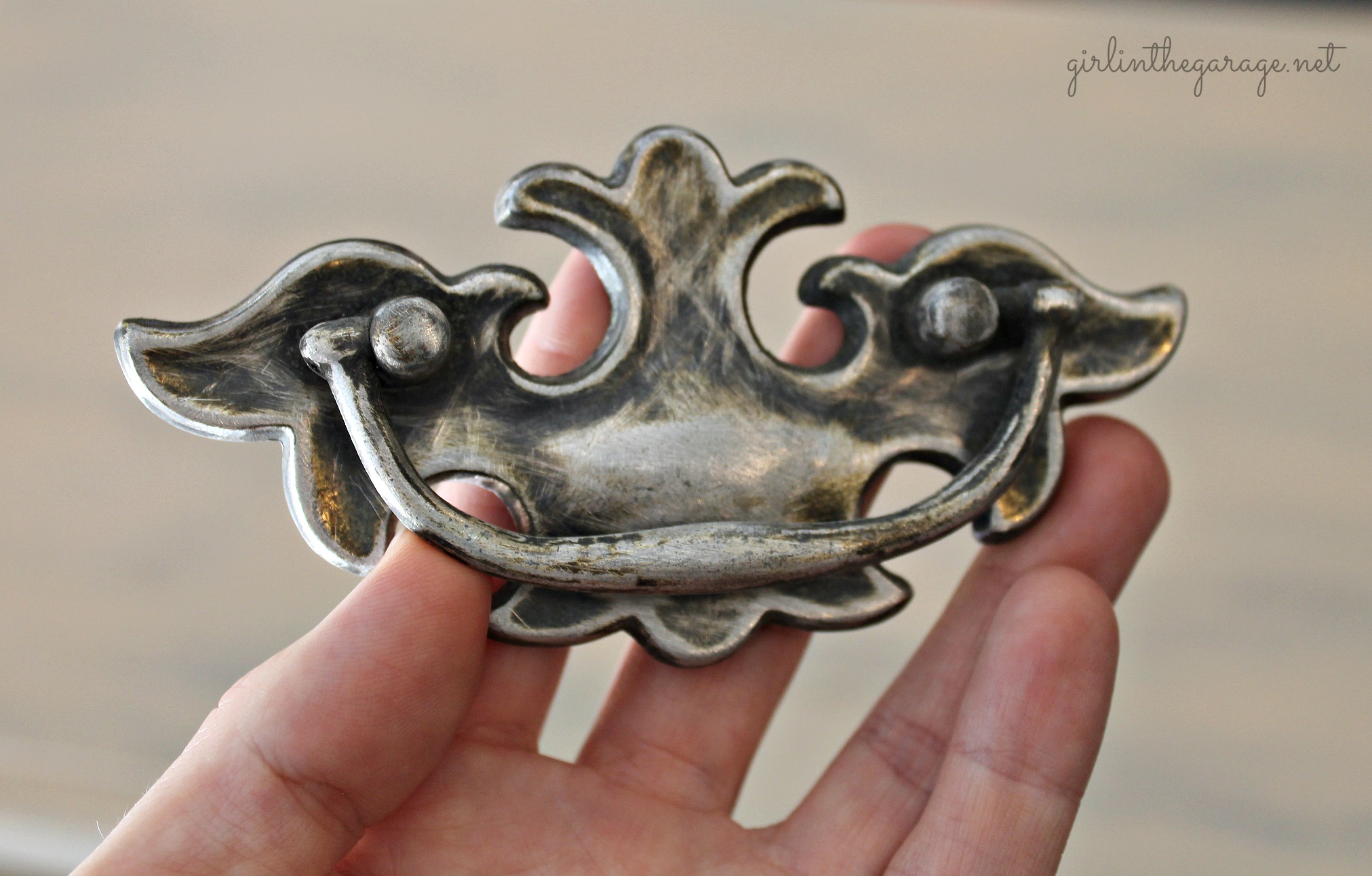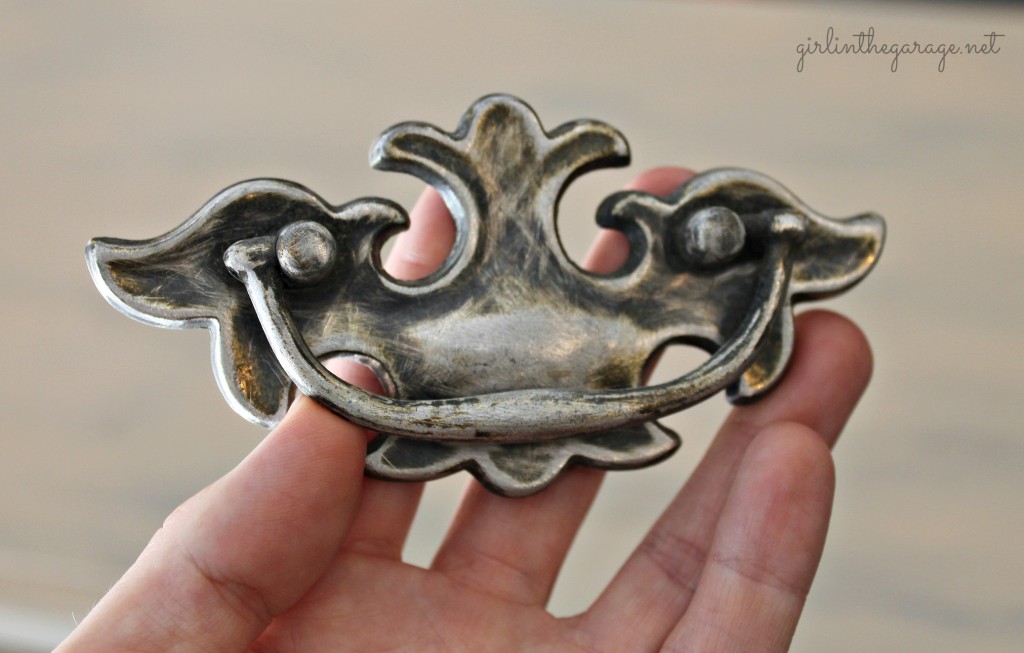 Here's how it all turned out!   (Pay no attention to the hay on my recently reseeded side yard.)   😉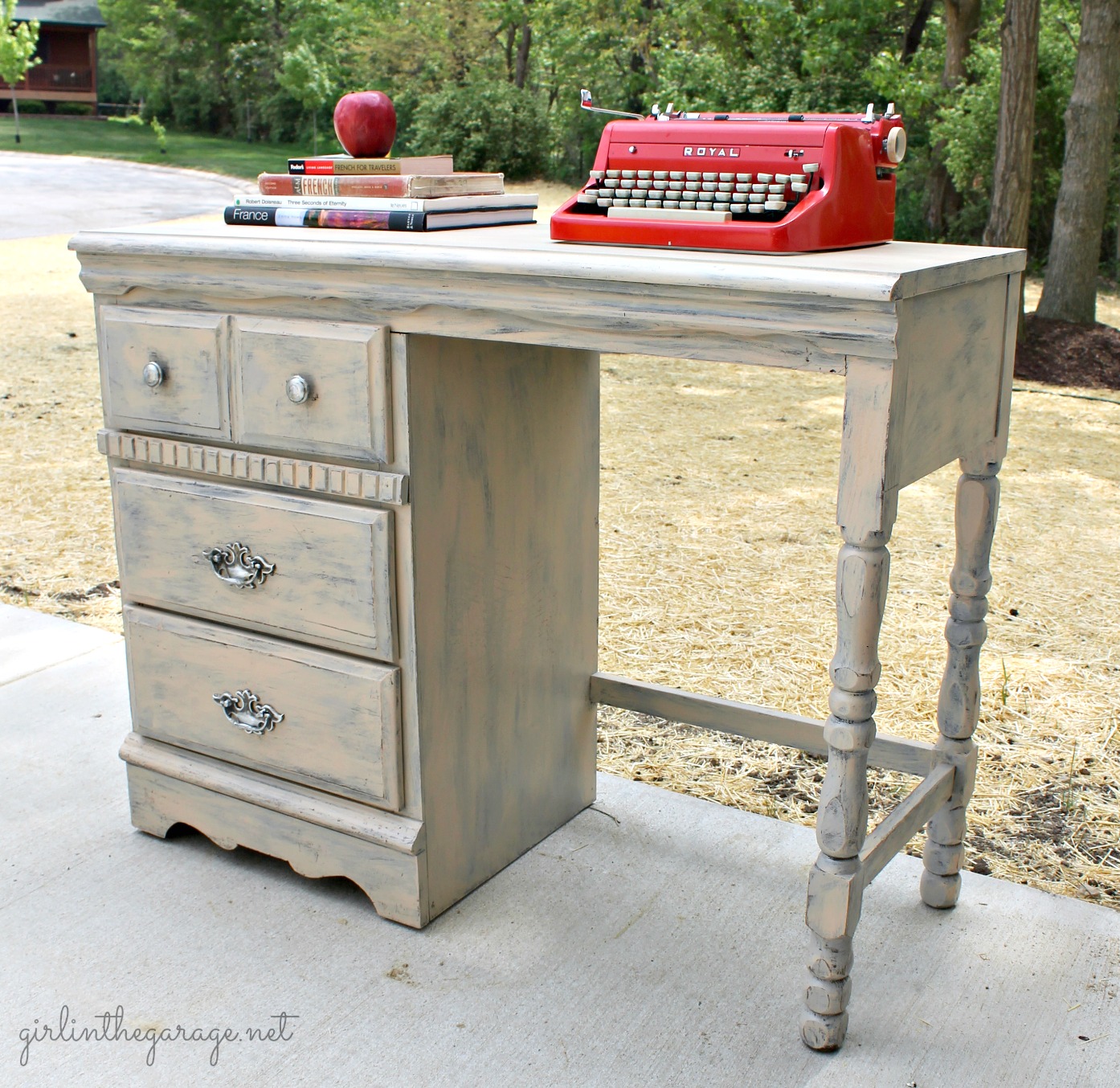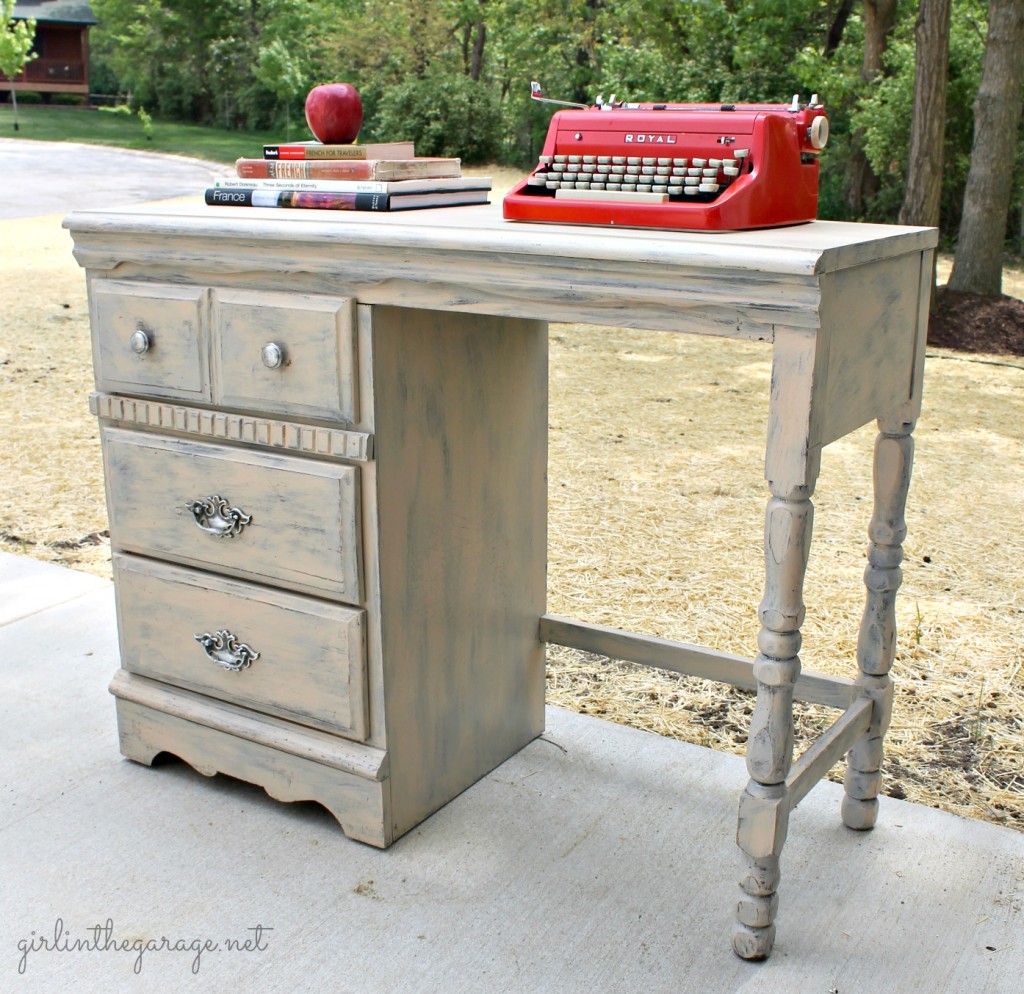 I couldn't resist including a few of my French books from high school and from a Paris vacation a while back.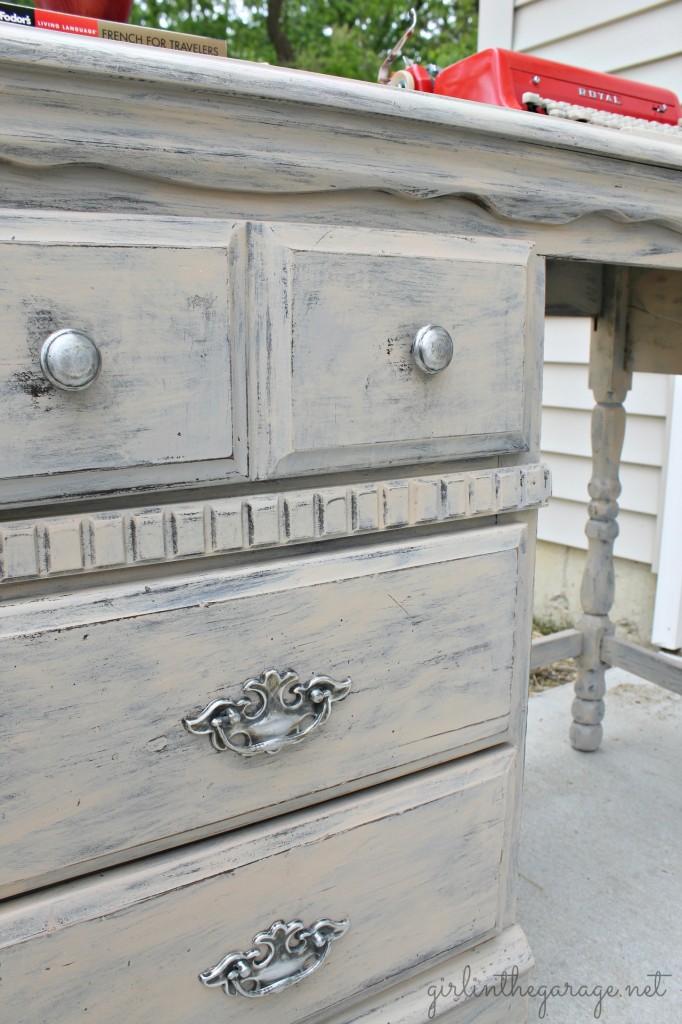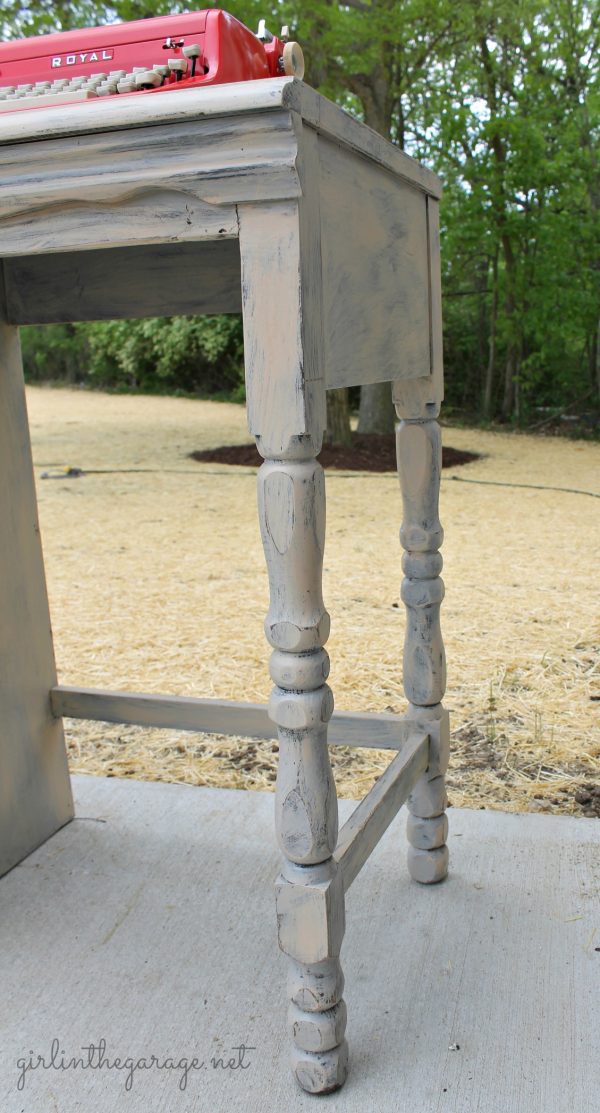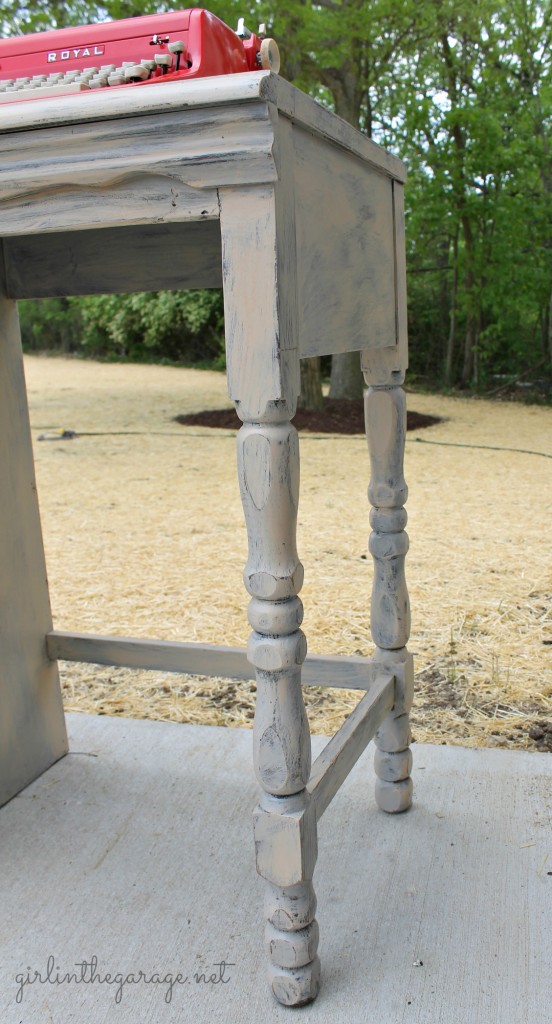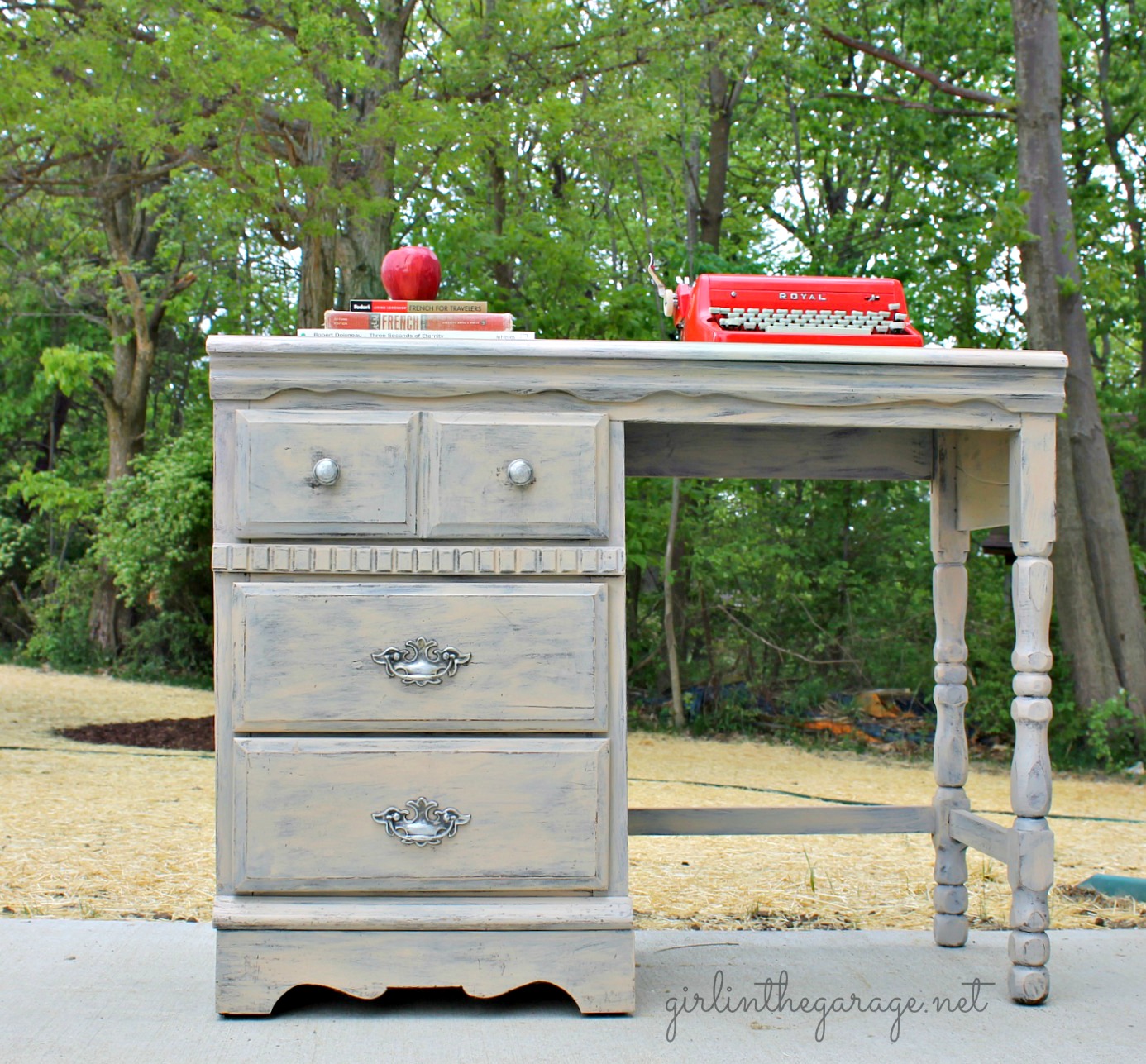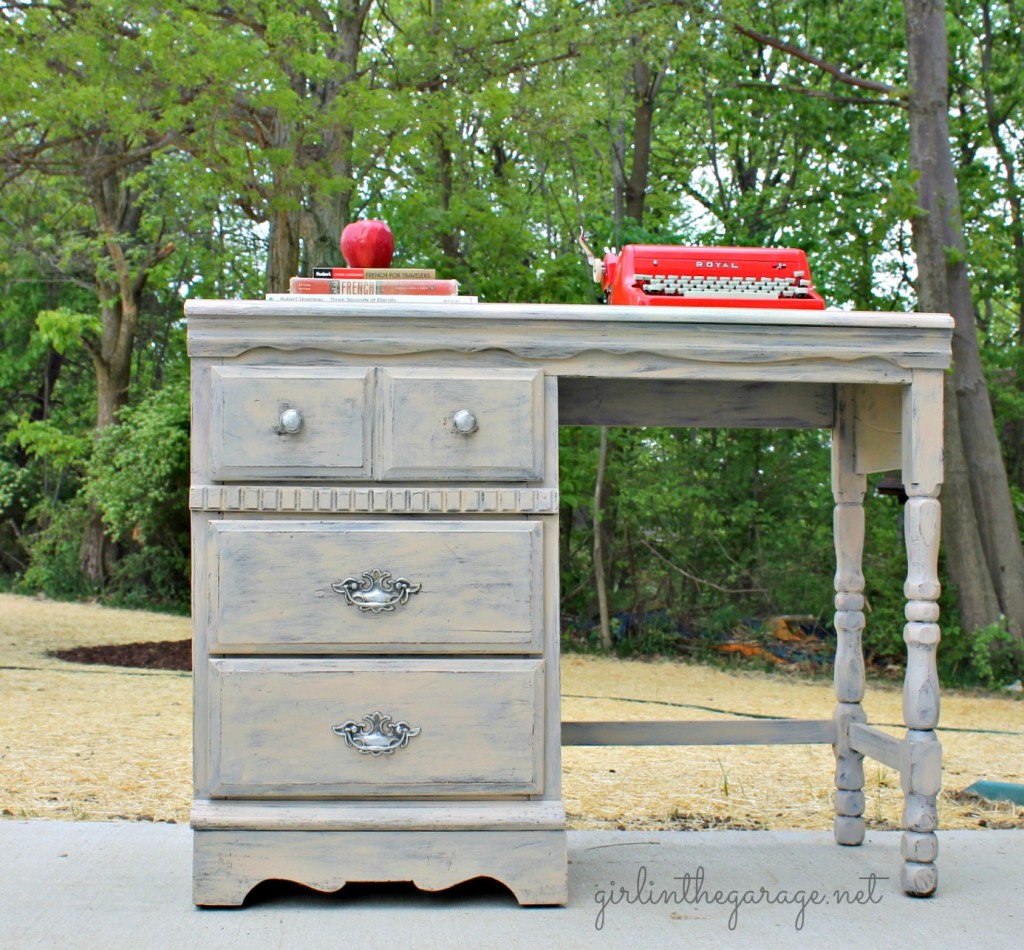 And here's a closeup in case you have a thing for vintage red typewriters like I do…   I got this one when I was about 13 years old and dreamt of typing a great American novel on it.  I also have the case it came in and the manual – dated 1956.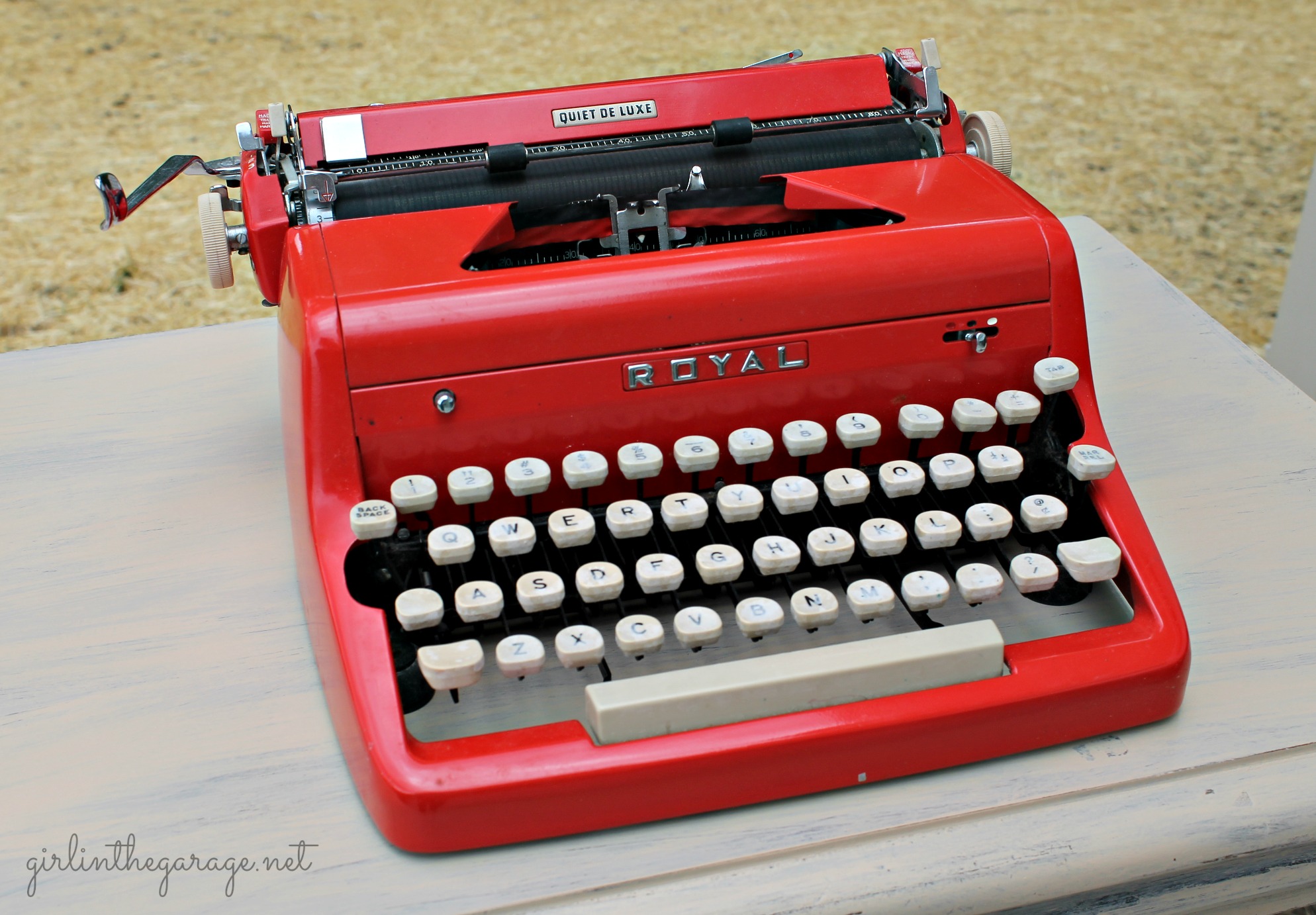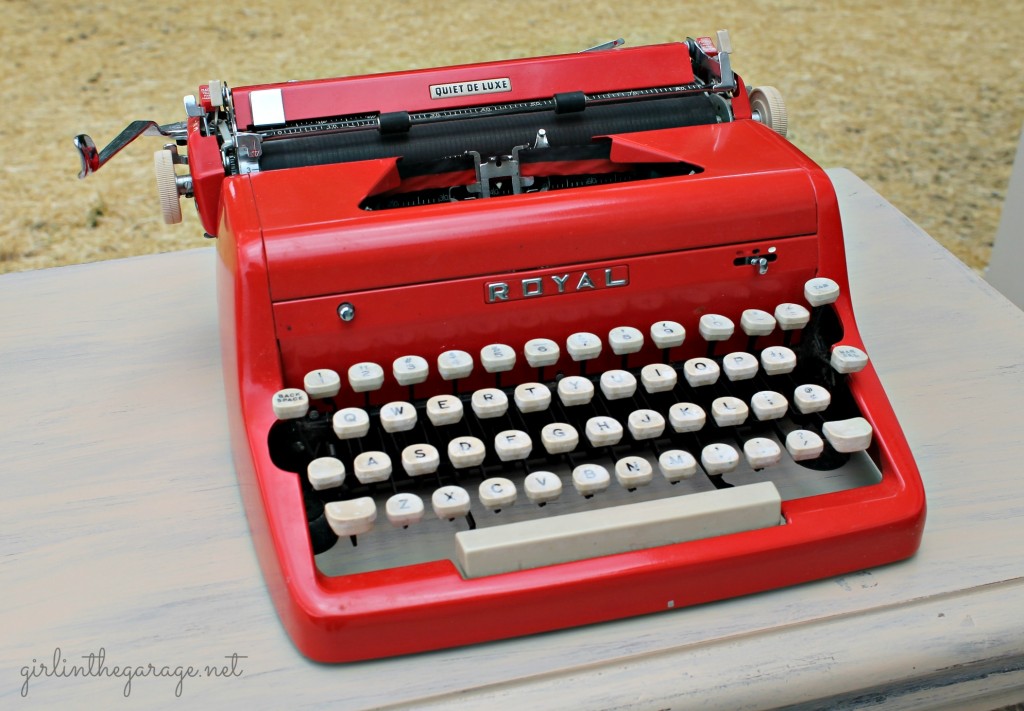 It still needs some cleaning after being lost in my parents' garage for almost 20 years.  (Thanks mom, for digging it out!)  Does anyone have any suggestions for cleaning the keys that won't harm the letters?  Right now there's a white film on them and water didn't help, but I'm nervous to try any chemicals.  Thanks in advance!
I'm happy I could finally share my desk with you since Round 1 is over for the contest.
What will Round 2 bring?!?  I'll share that project next week!
Jen
Miss any of my recent posts?   Catch up here:
10 (Mostly) Easy Ways to Update Your Home Decor