Friend, today is Trash to Treasure day again, and I'll show you how this thrifted frame became a festive patriotic home decor project. Also you can see more thrifty T2T makeovers from my friends at the bottom of this post. Just wait till you see how cute this project turned out, along with several other patriotic bandana craft ideas below.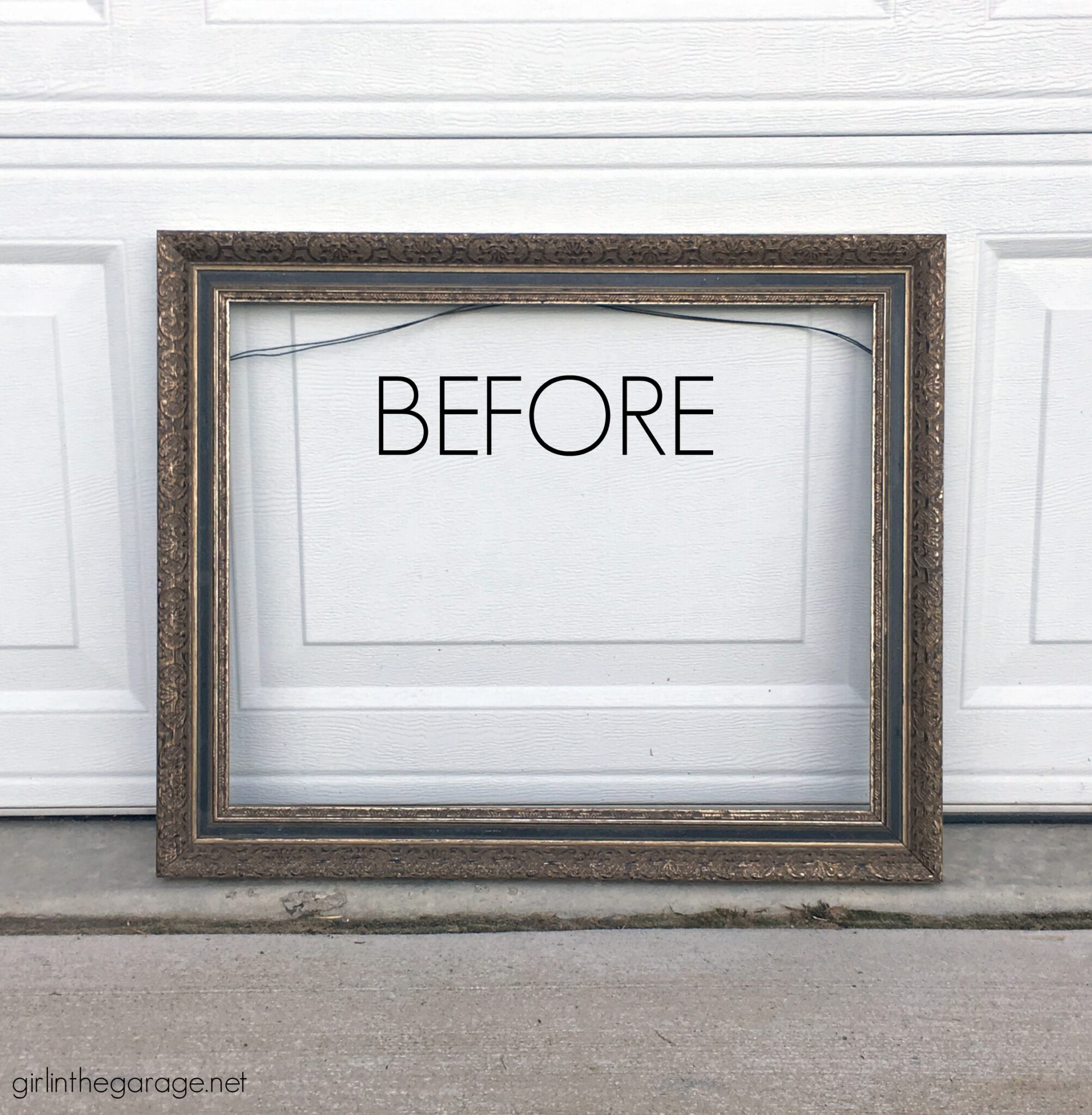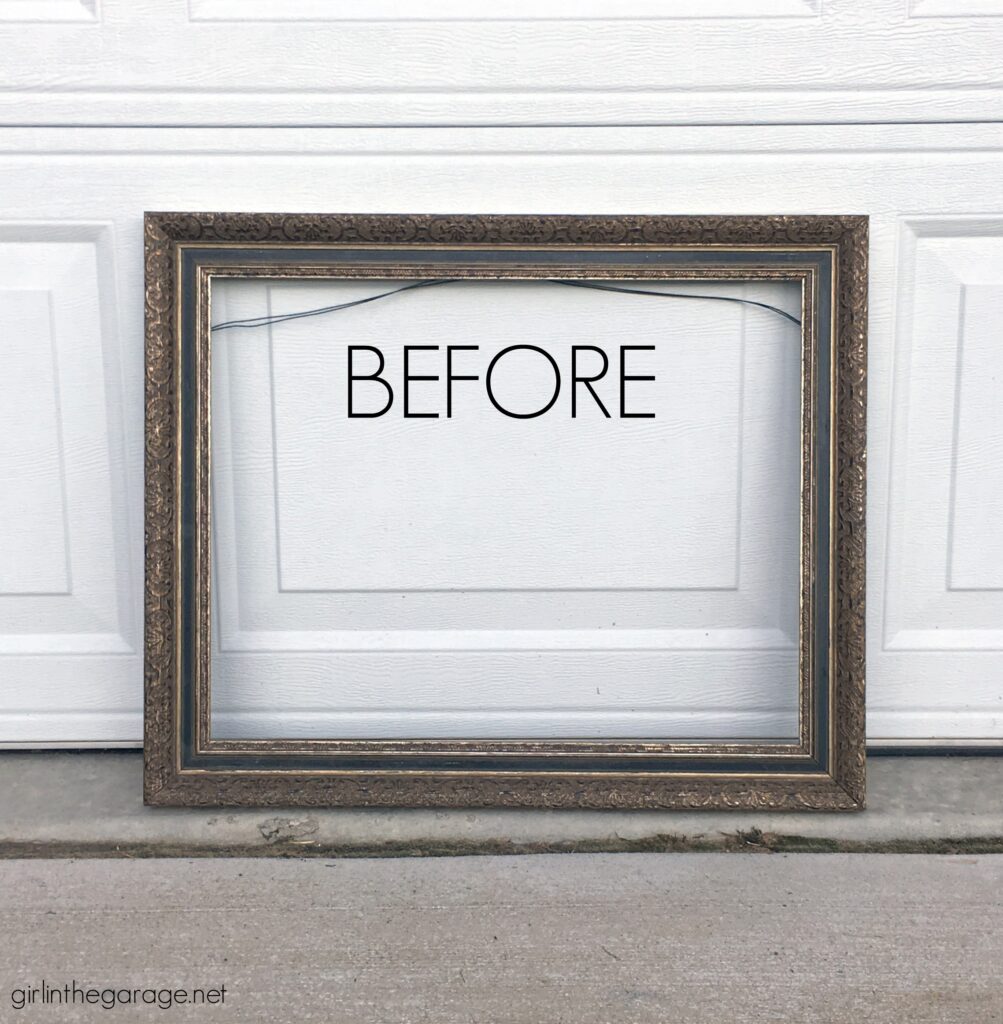 *This post contains some affiliate links so you can easily find the products I've used and recommend. Discover all my favorite brands and tools for doing DIY projects here.
We'll get to the frame makeover in a minute – it will all come together at the end. (P.S. There's also a helpful quick video in this post if you like seeing the steps in action.)
How to Make a DIY Rag Flag with Bandanas
First, you will need several bandanas to make an American rag flag. I wasn't sure how many I'd need at first, so I bought two each of red, white, and blue bandanas from Hobby Lobby for $.99 each and washed them to soften them up.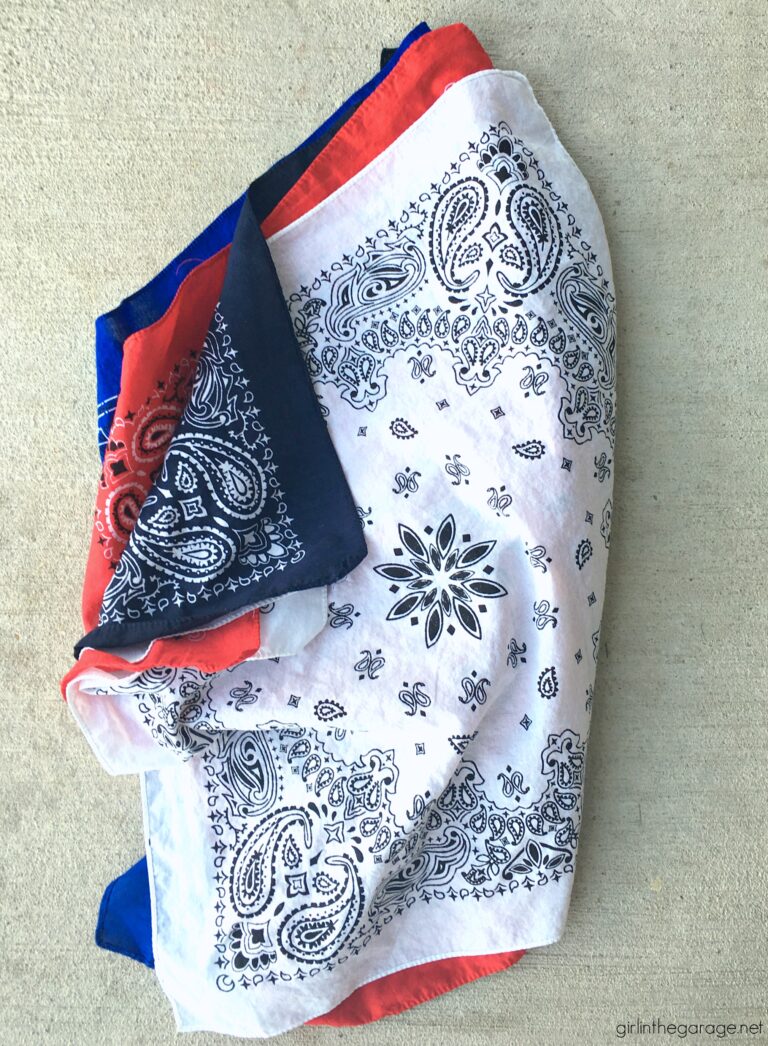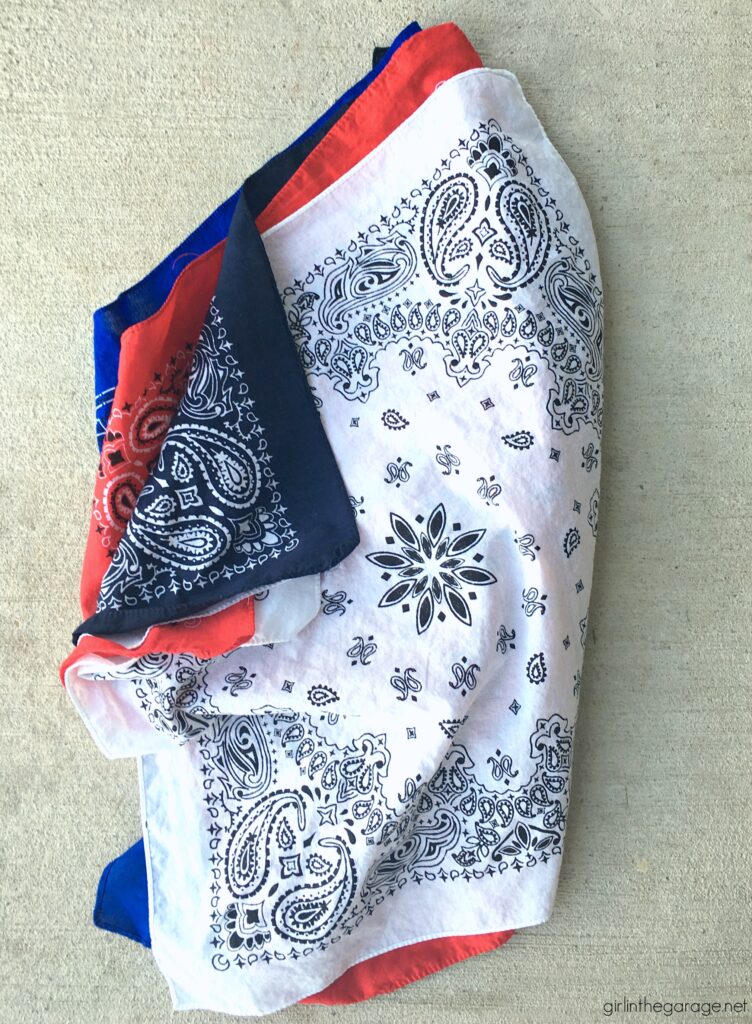 I ended up using most of the red and white, and half of the brighter blue bandana.
For a project like this where you'll be cutting a lot of straight lines, you definitely need a rotary cutter and a cutting mat. You'll save yourself a ton of time and won't have achy fingers like if you'd used scissors!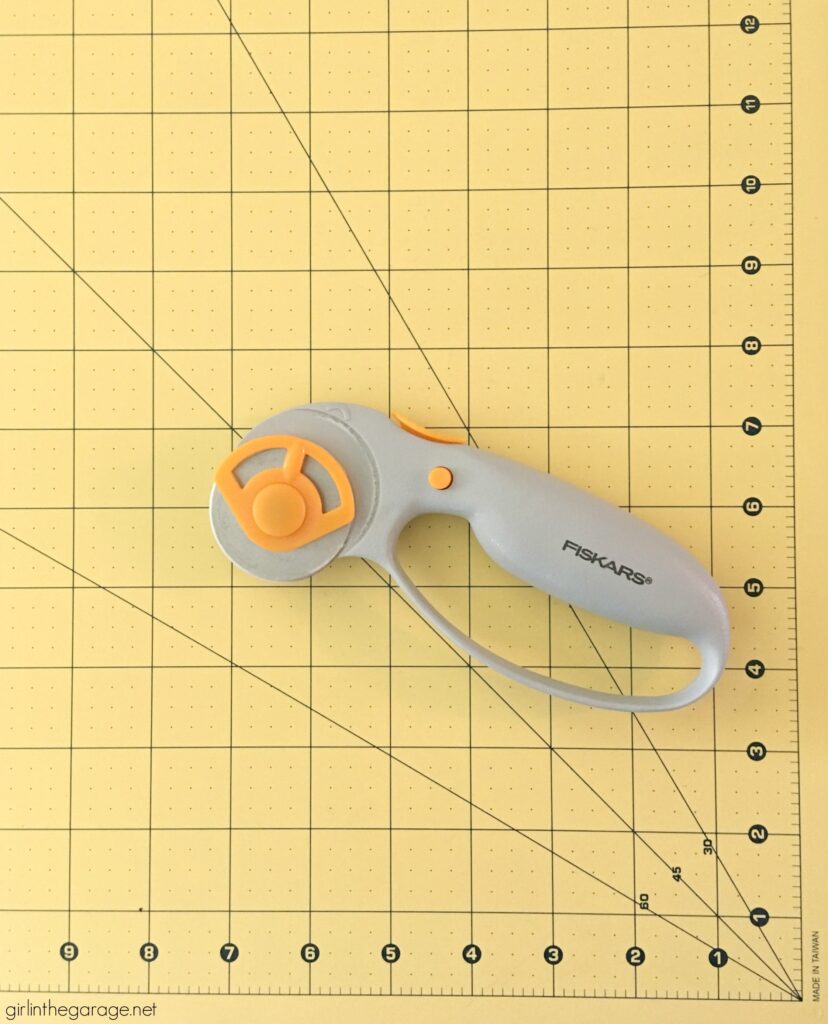 First, I cut the red bandana into about one-inch strips. I also ended up cutting off the stitched edges.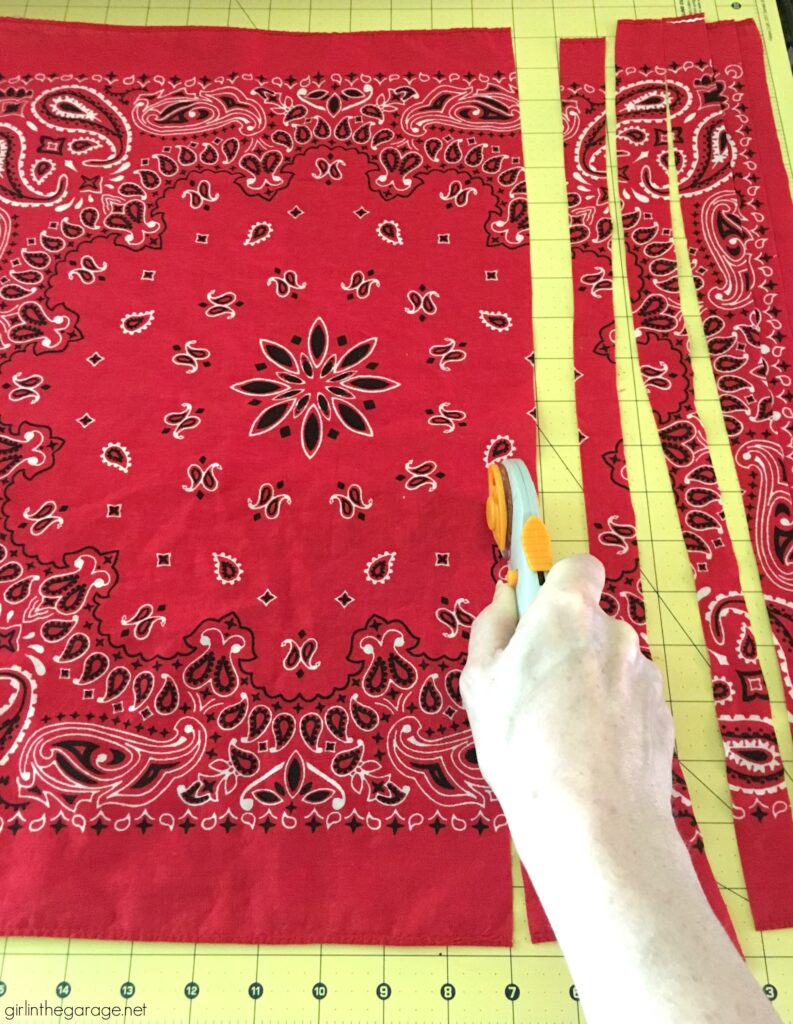 Next I did the same thing with the white bandana.
You'll have two piles of cut bandana strips. Mix each pile up a little so the pieces aren't still in the same order you cut them in and the pattern is random.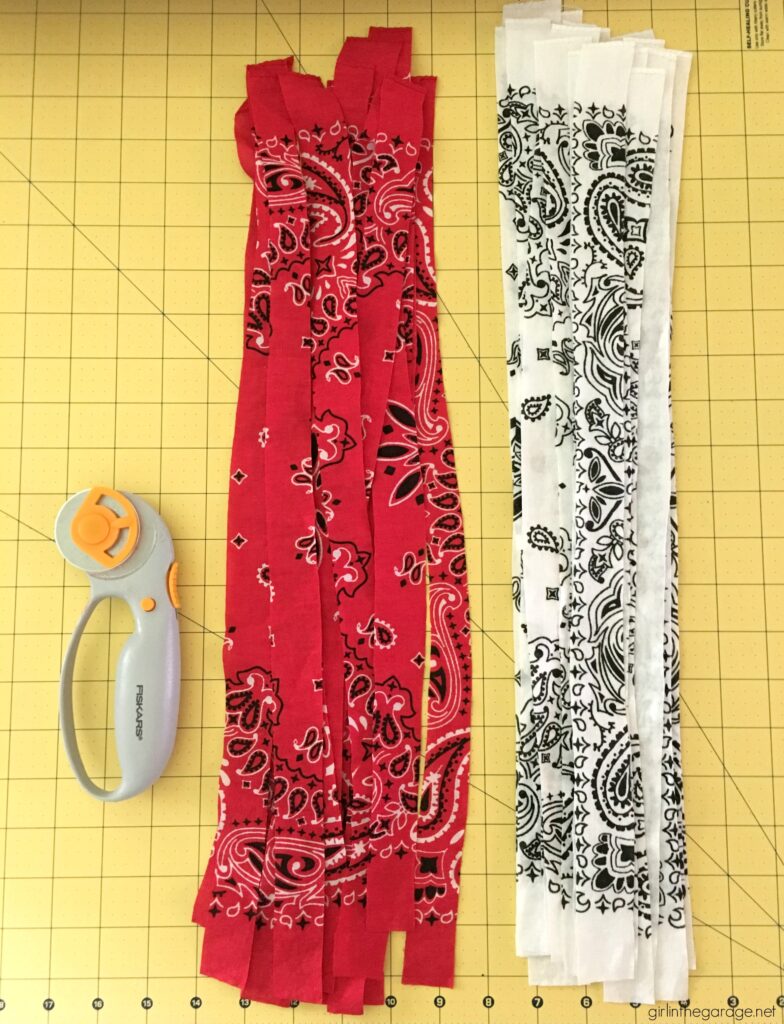 Then you'll want a thick string or rope to tie the fabric strips onto (I had some jute cord at home already).
Cut the length so that there are about 6 inches hanging over each side of the frame. I cut mine a little short the first time, oops.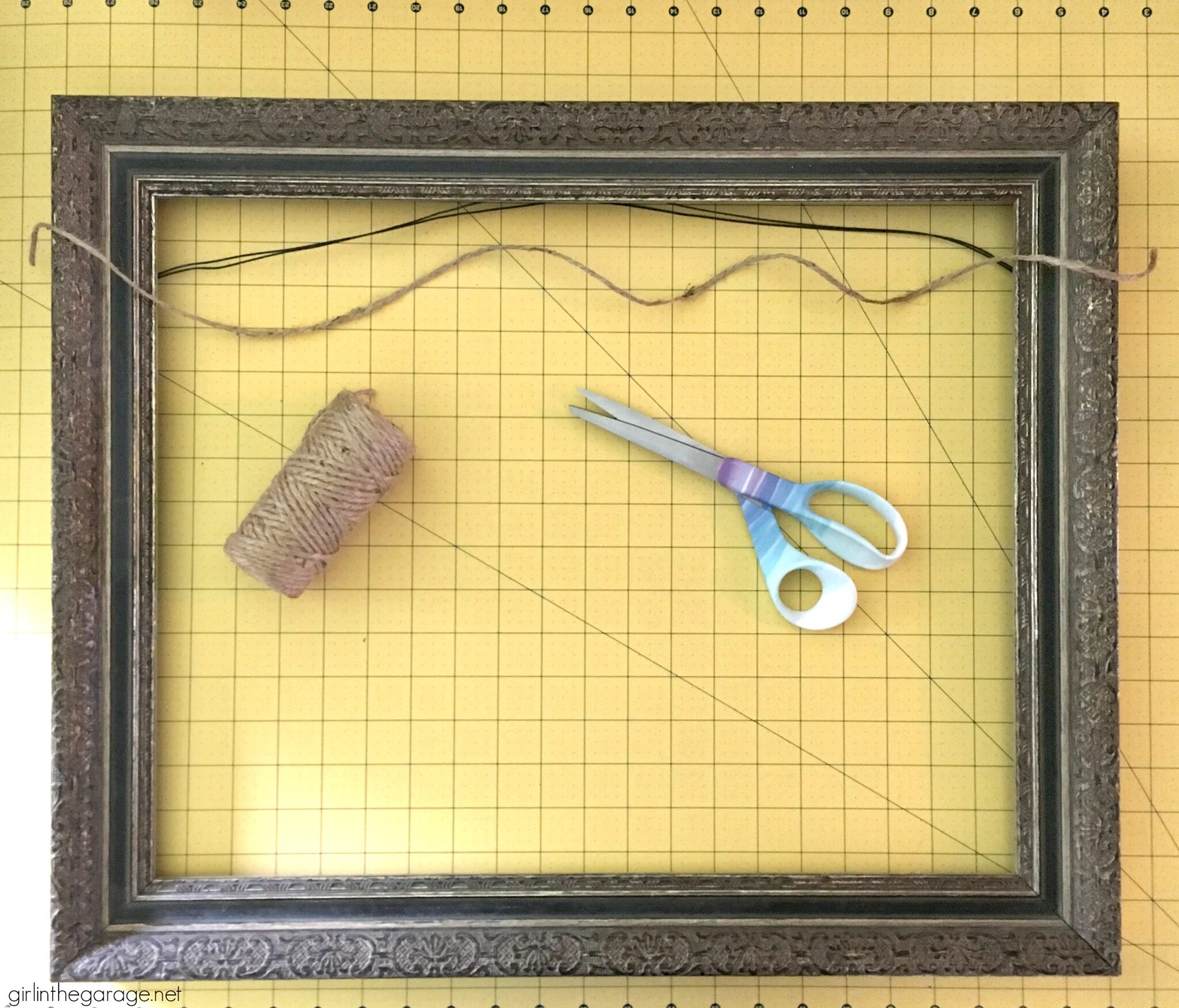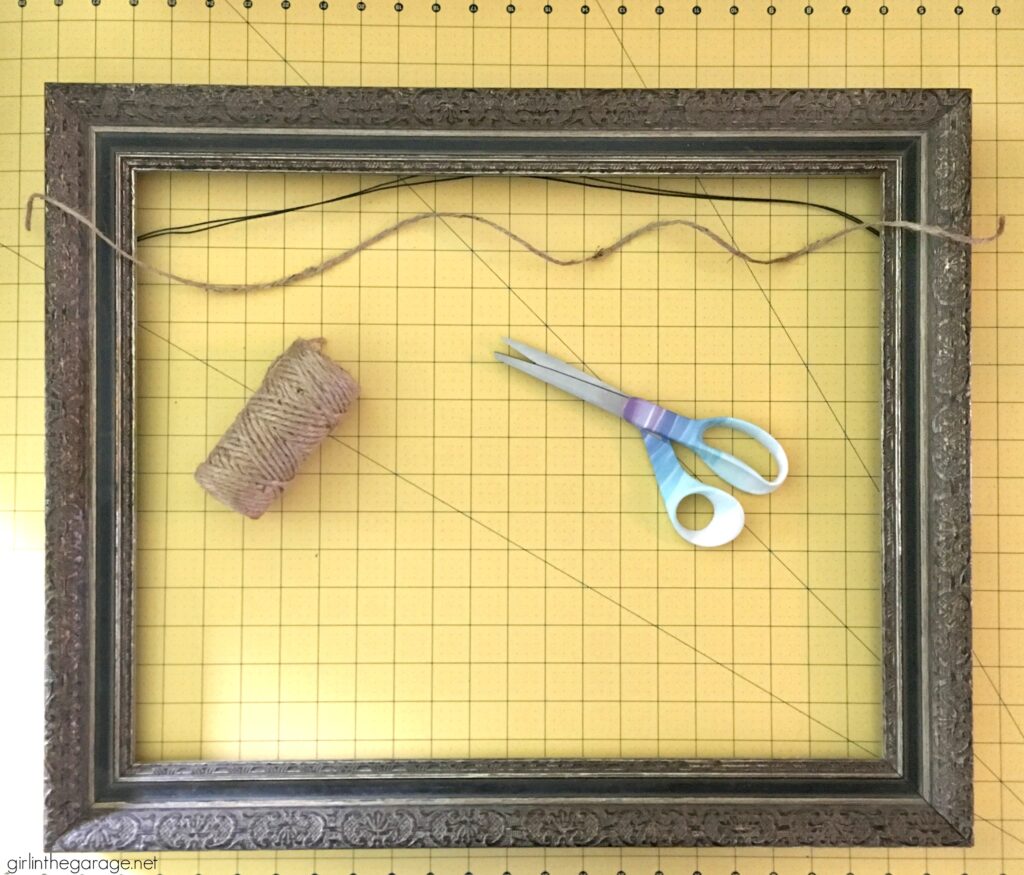 Tie the bandana strips onto the rope, alternating red and white, and alternating the patterns. Remember to start about 6 inches from the end of the rope. Push them together but not too tightly.
Keep going until the strips are almost the same width as the opening of the frame. (It helps to hold it up and compare them while you're working.)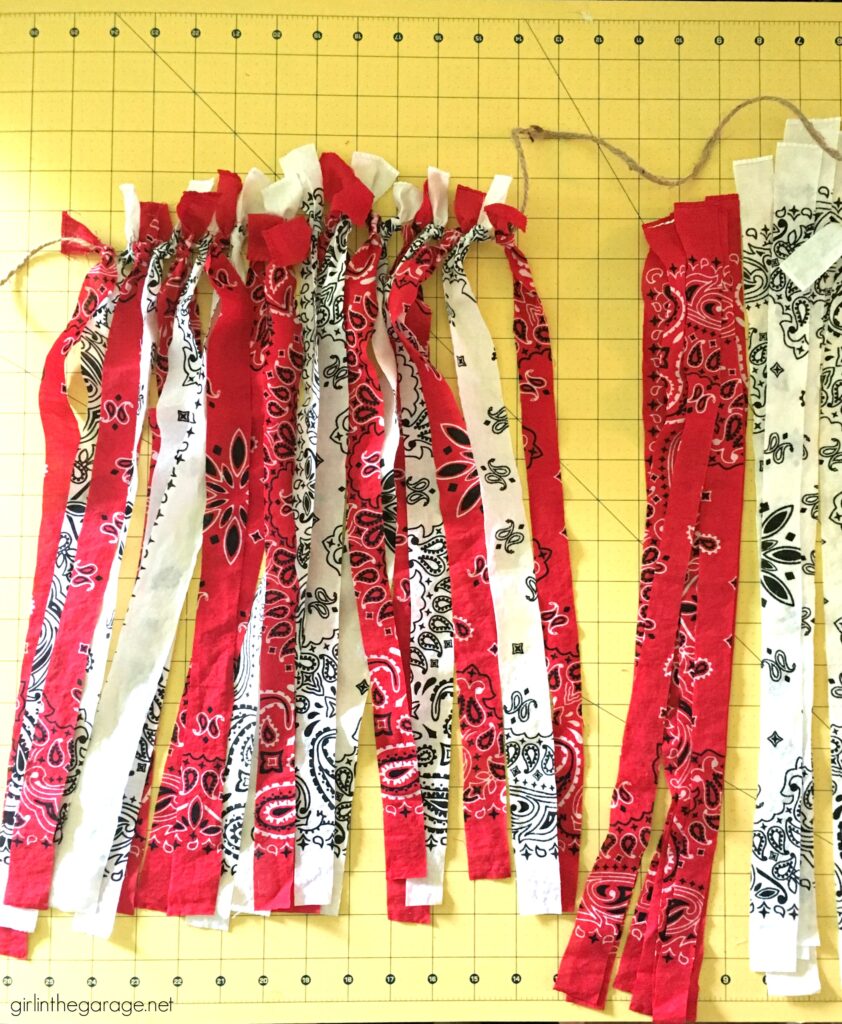 At this point, I ended up shifting my plan a little. That's not unusual around here.
Next I grabbed the blue bandana and cut strips half the length of the bandana.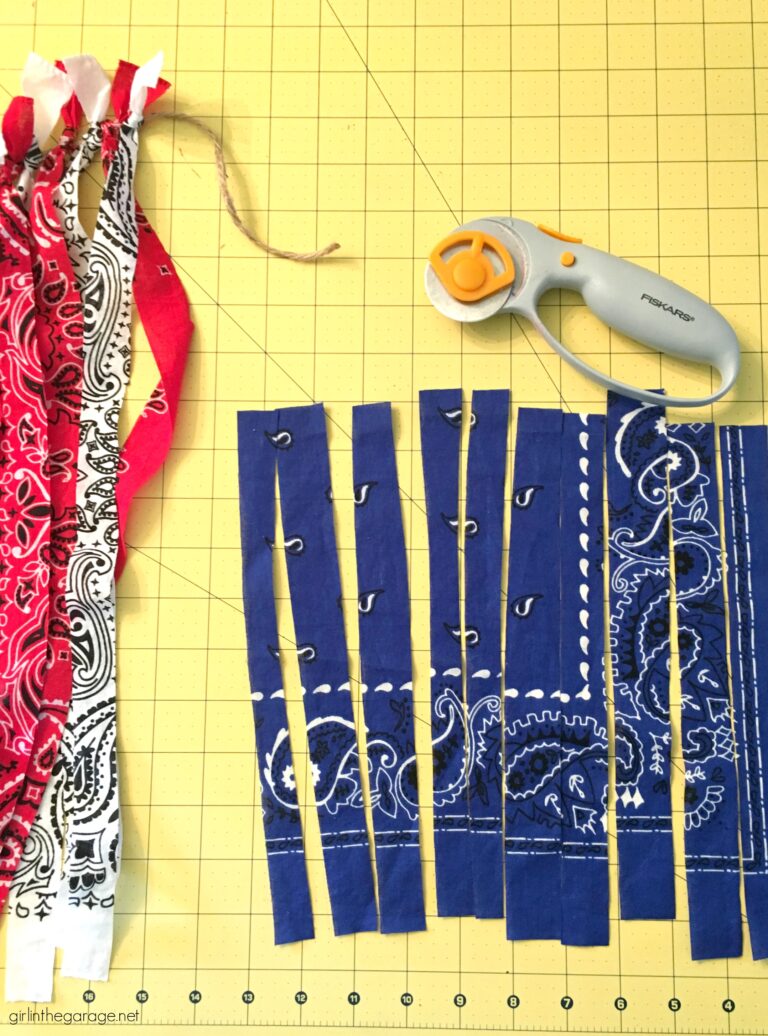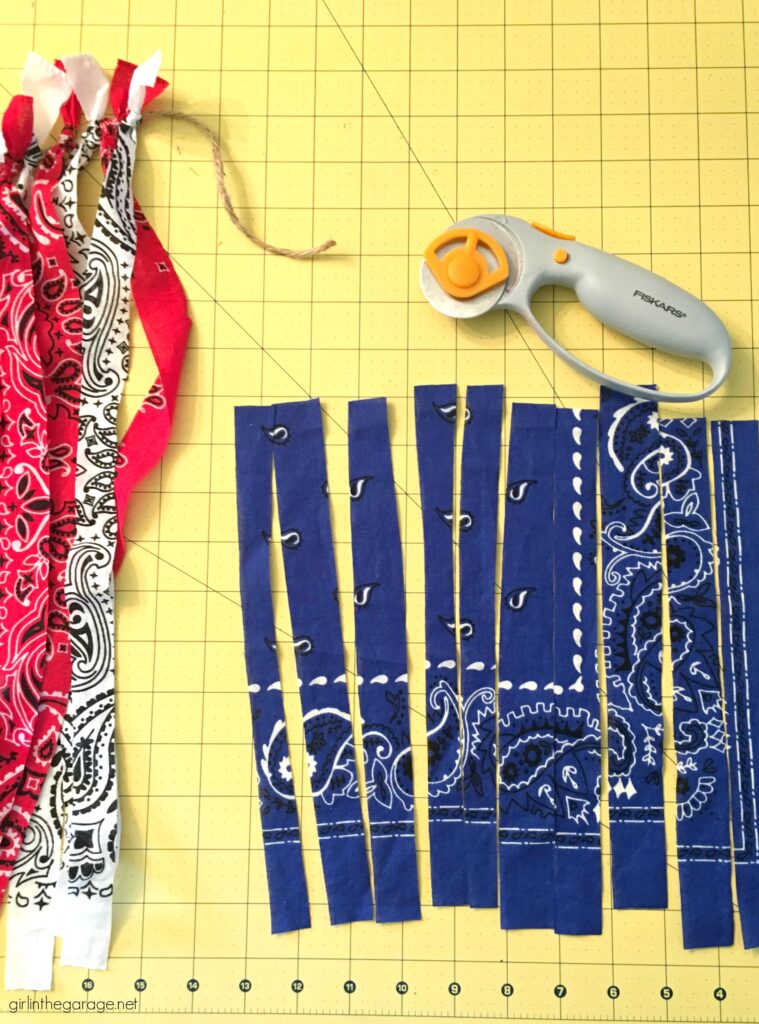 Then I went back to the left side, pushed the red and white strips apart a little, and tied the blue strips on every-other.
The blue part of the DIY American rag flag is like the "stars" part of a traditional USA flag.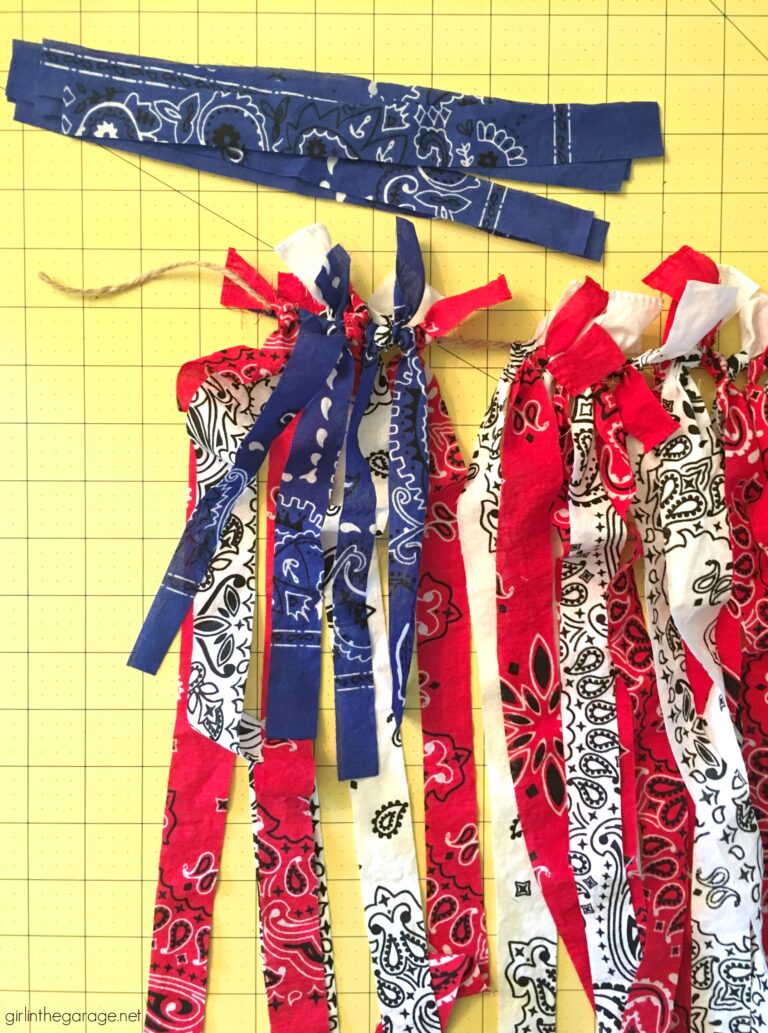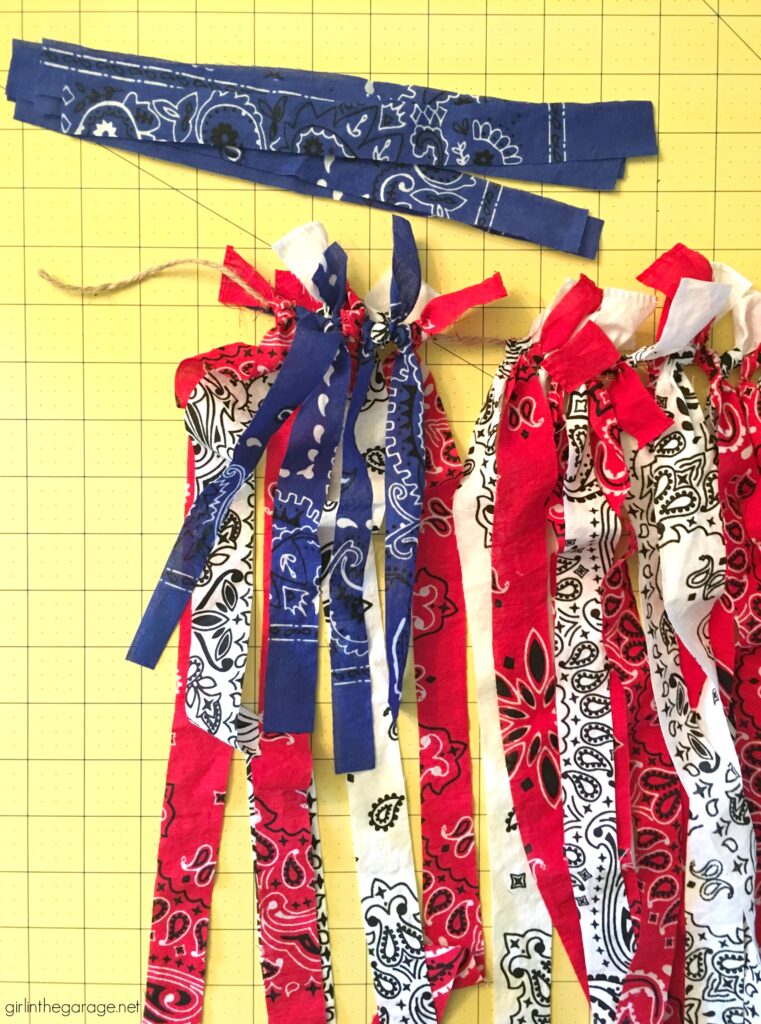 Painting the Thrifted Frame
Finally it was time to paint the frame. I used two Country Chic Paint colors and my favorite Purdy brushes. First I brushed on CCP Soiree which is like a light tan/gray as a base coat.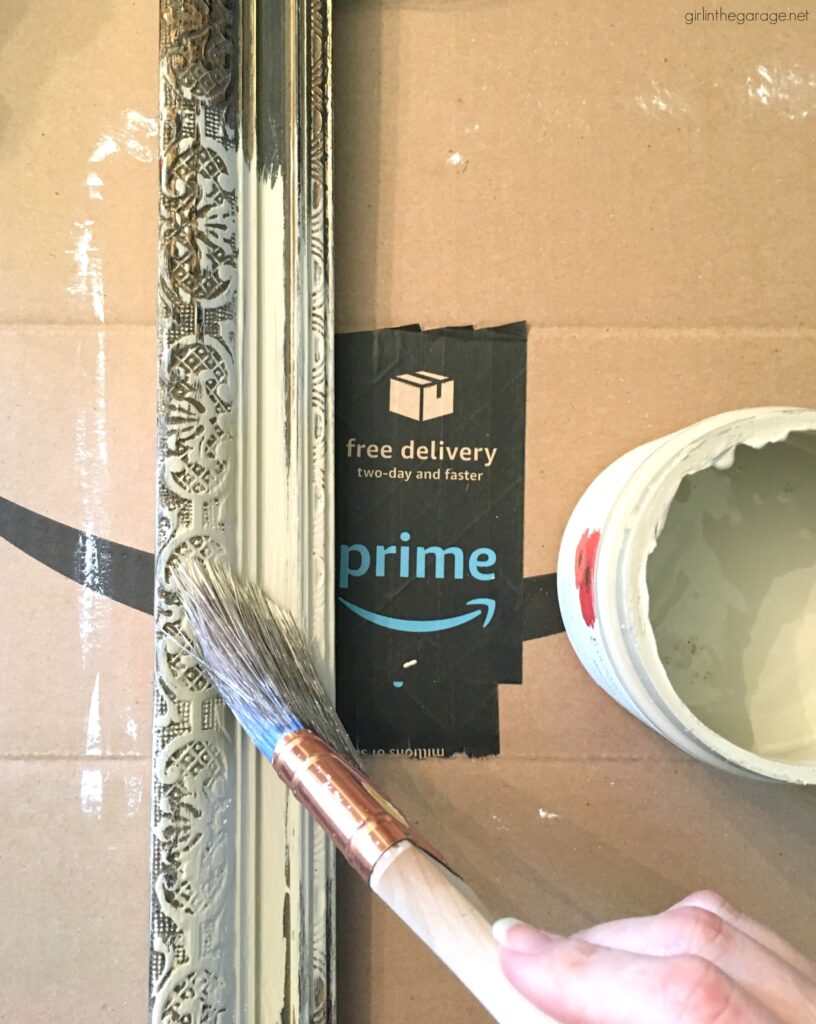 Then I brushed on CCP Simplicity which is a bright white.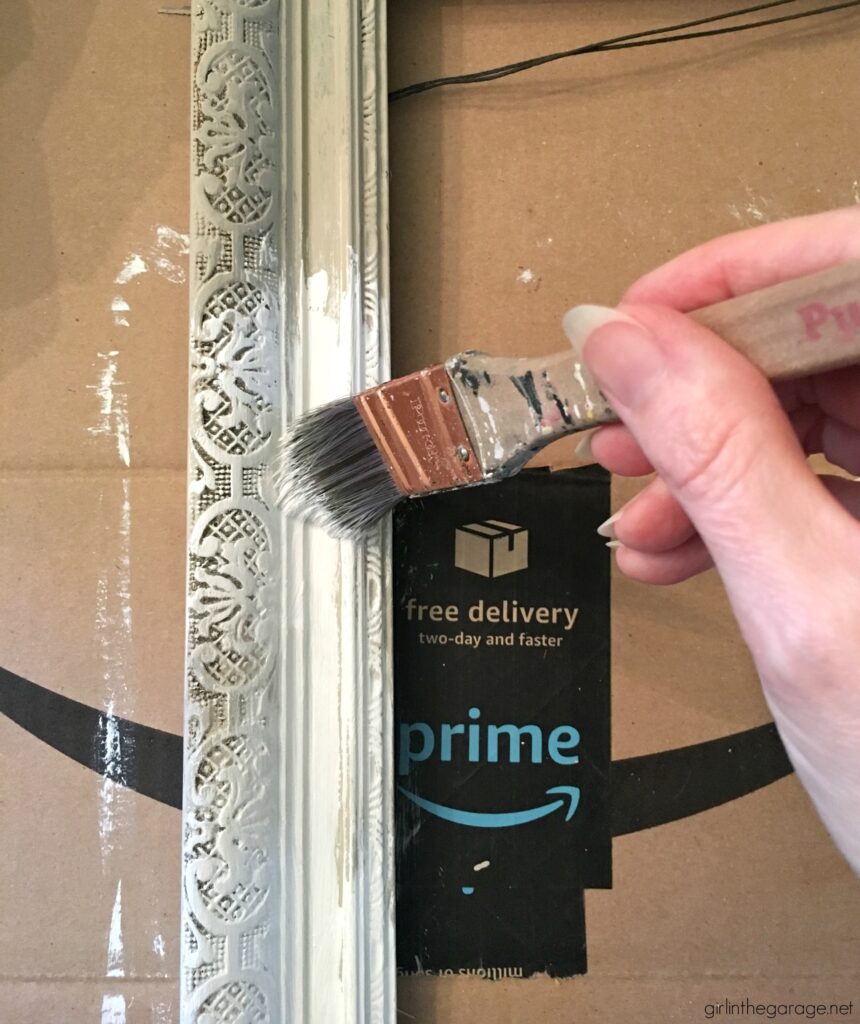 Finally I attached the rag flag with a couple staples on the back of the frame.
And here's my new patriotic bandana craft: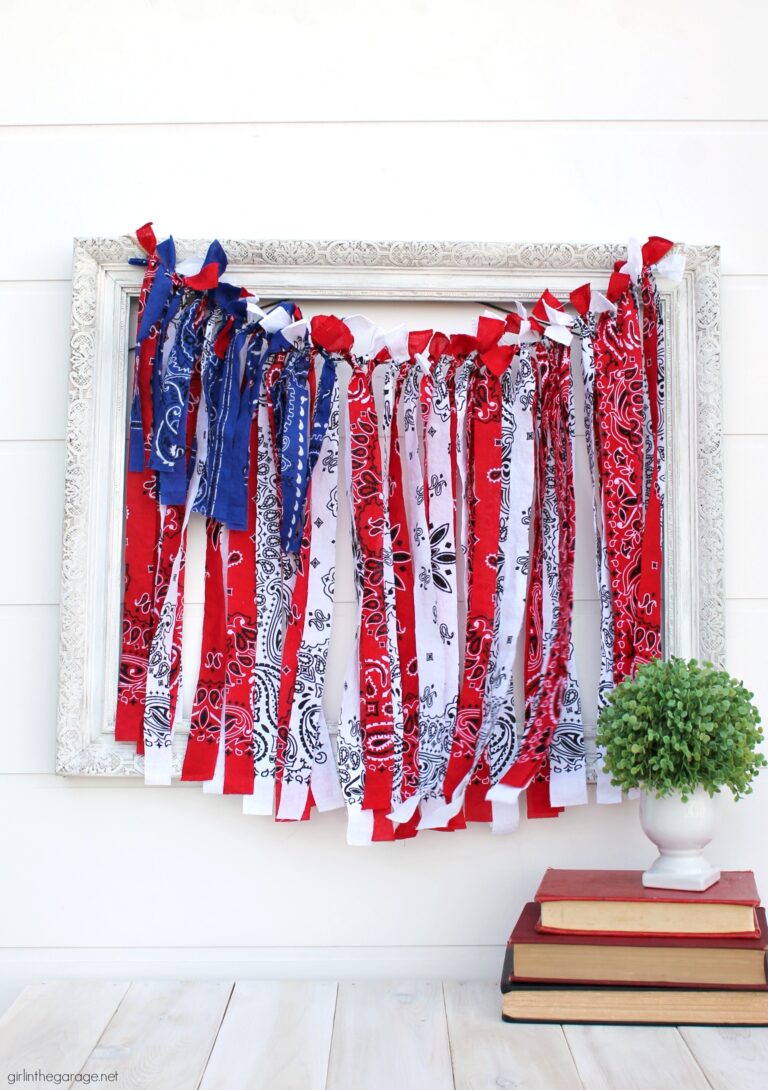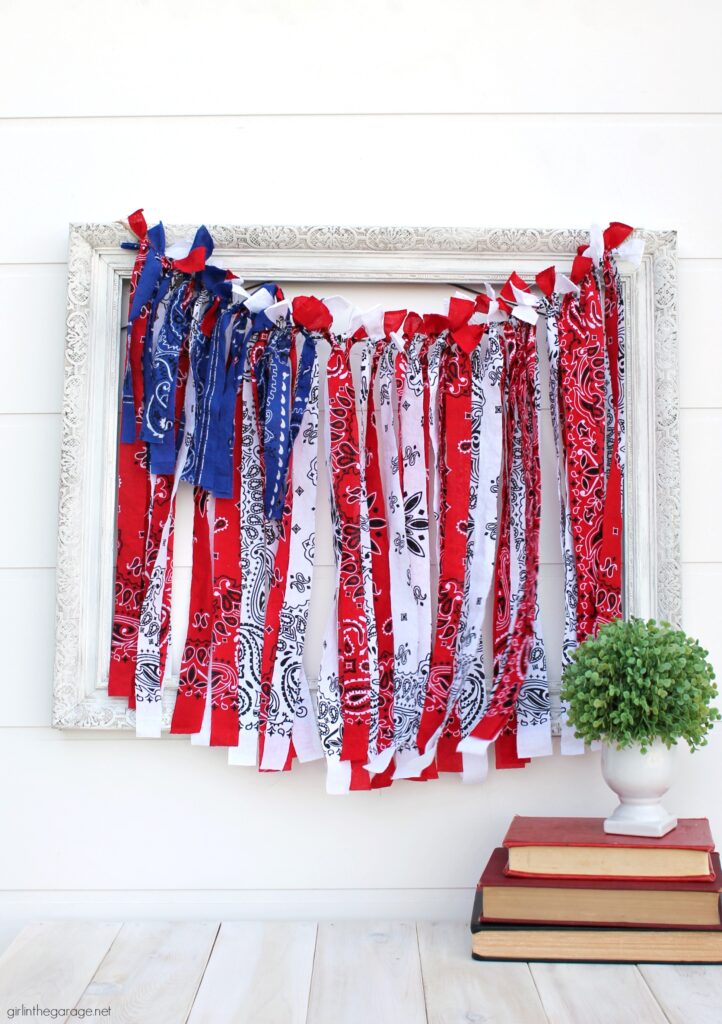 You don't have to hang the American rag flag on a frame, but this really makes it look more like a piece of art rather than a banner. (But either way would look beautiful.)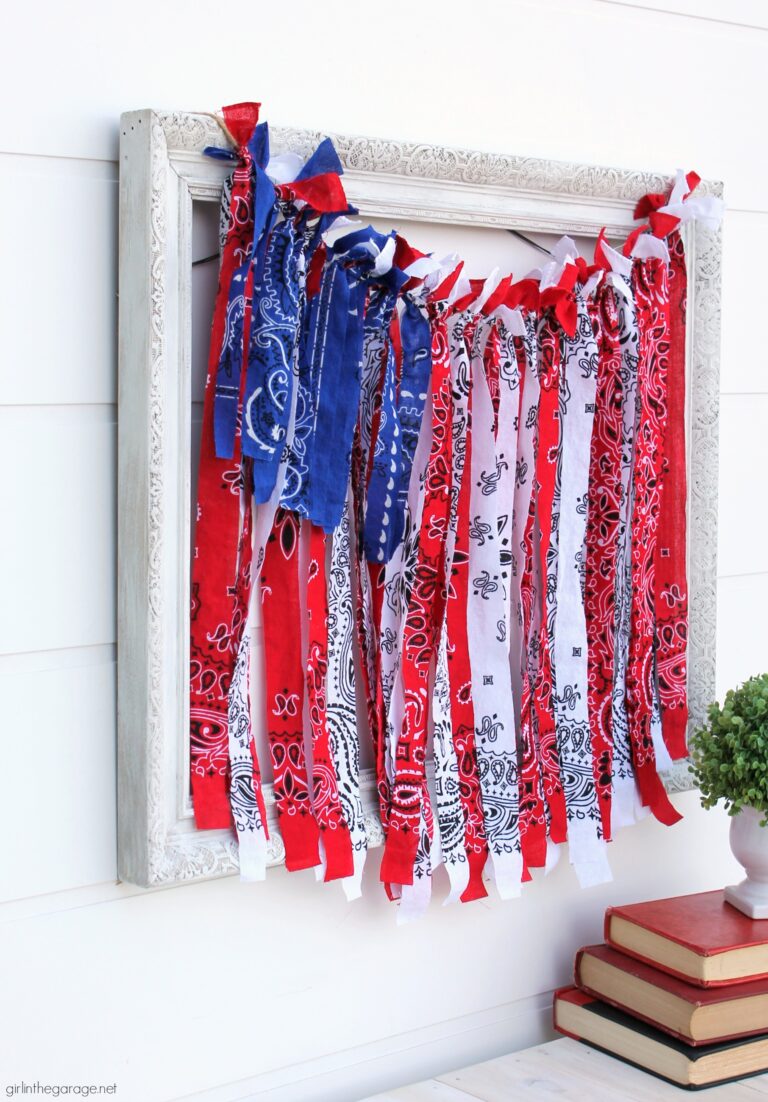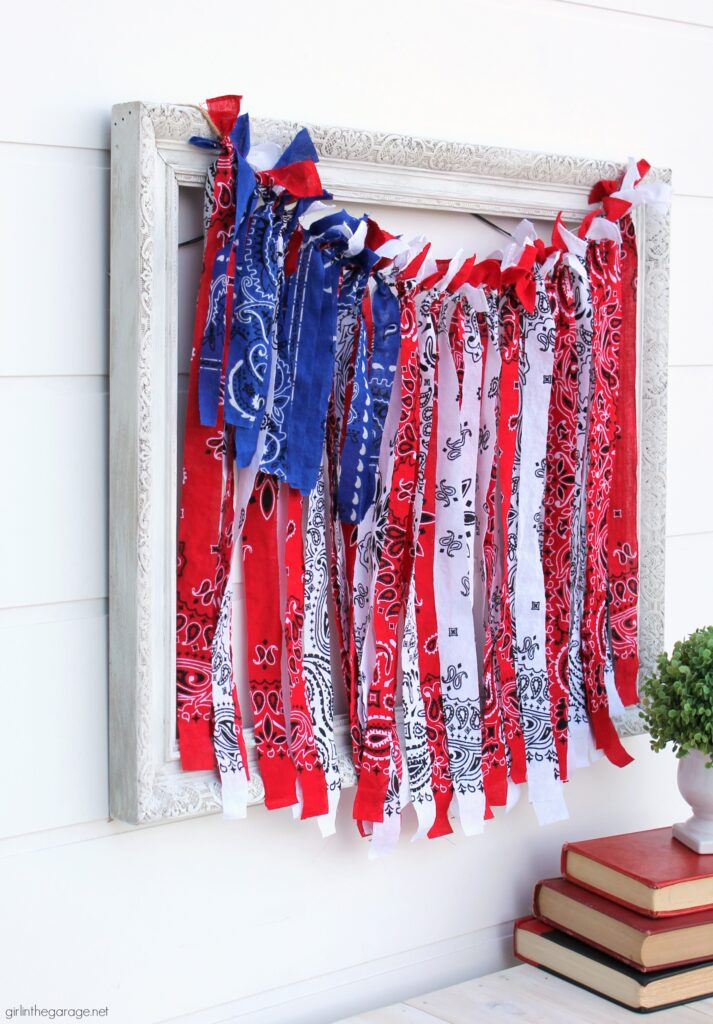 Also, you could hang this art on a wall or set it on top of a mantel as part of a bigger patriotic display.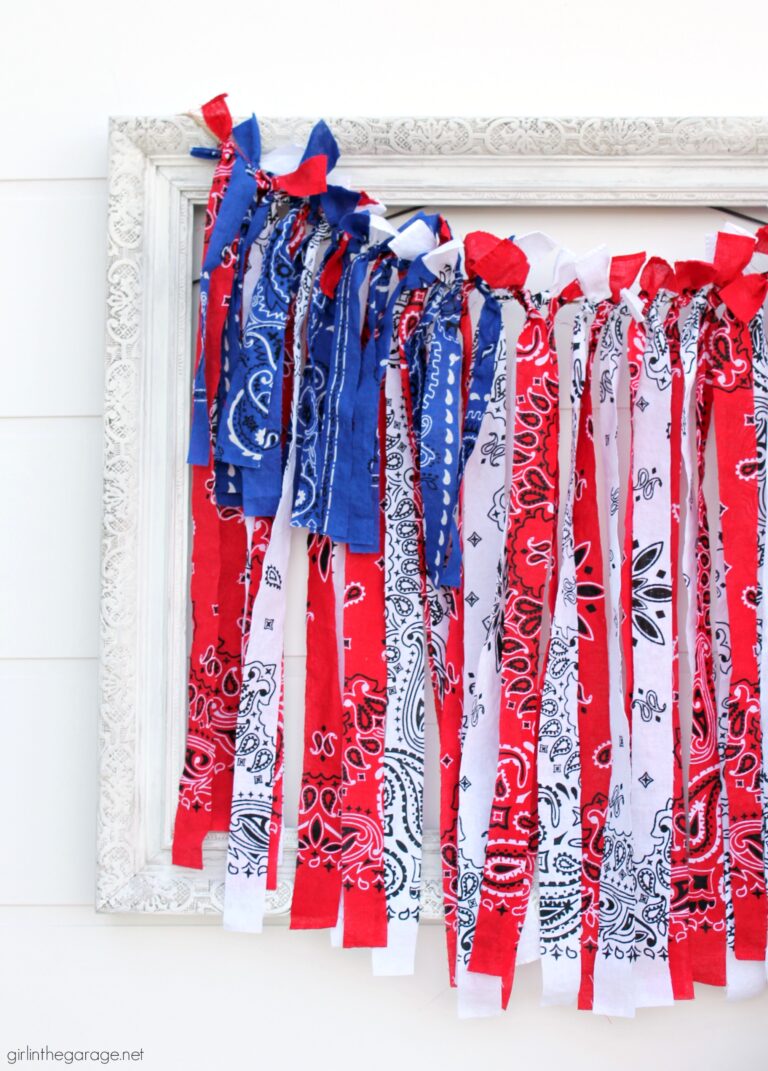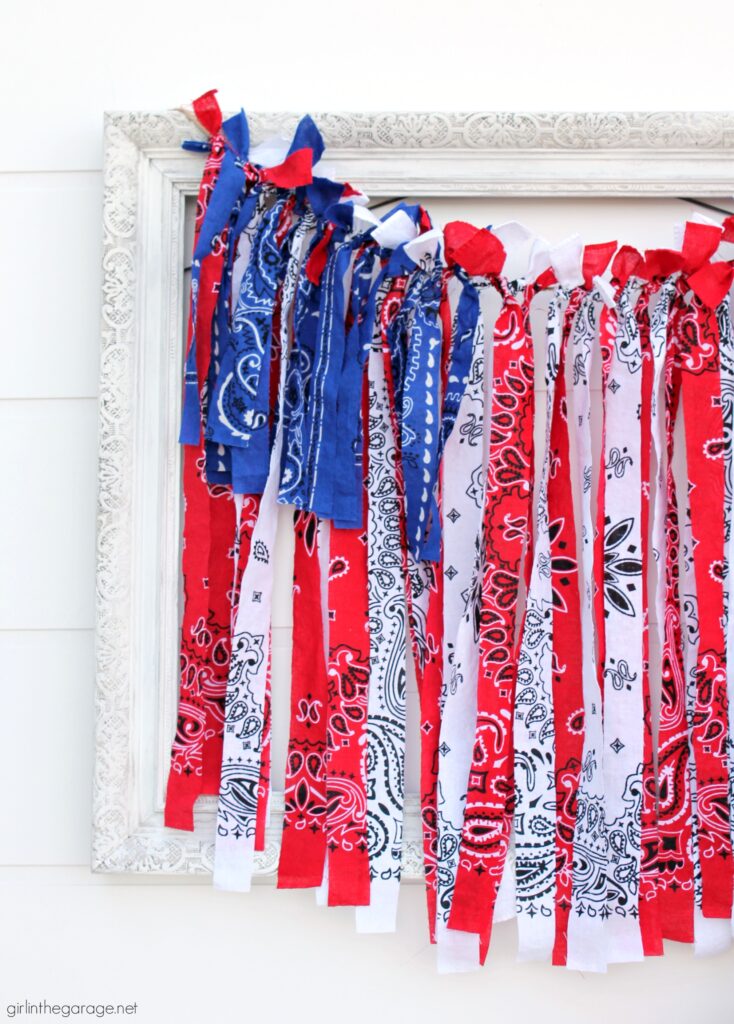 This rag flag project is perfect for patriotic decor all summer long, don't you think?
You're welcome to share this project with others and Pin it for easy access later: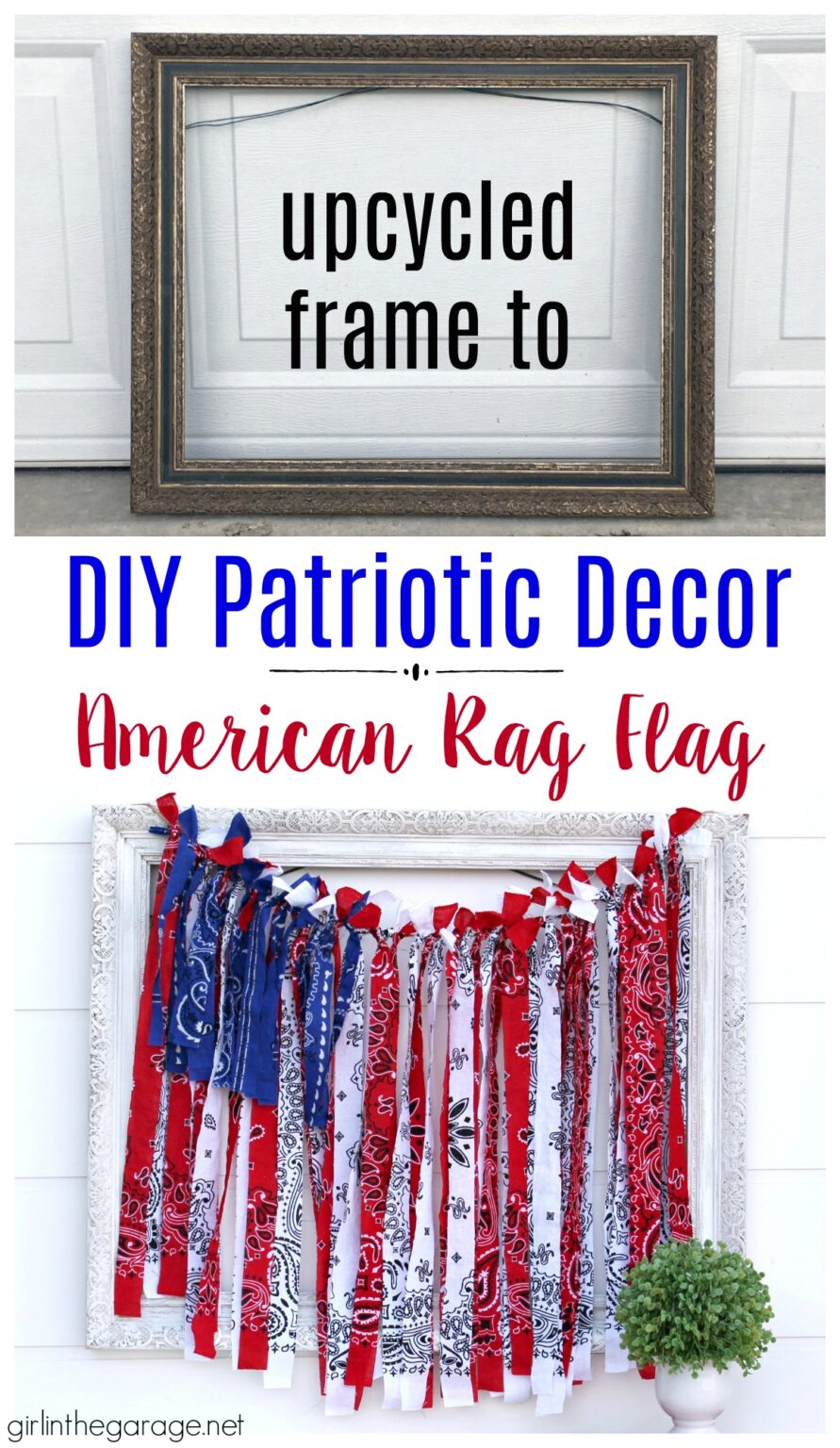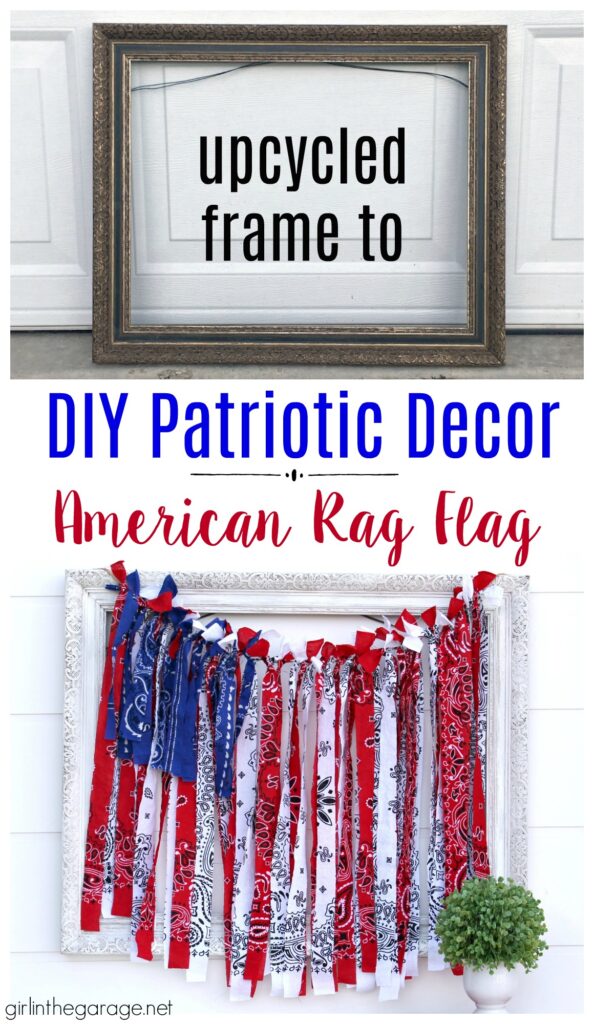 Below are even more patriotic bandana craft ideas to inspire you. Click any of the links or photos below to see the step-by-step tutorial.
Now it's time for more Trash to Treasure makeovers from my friends!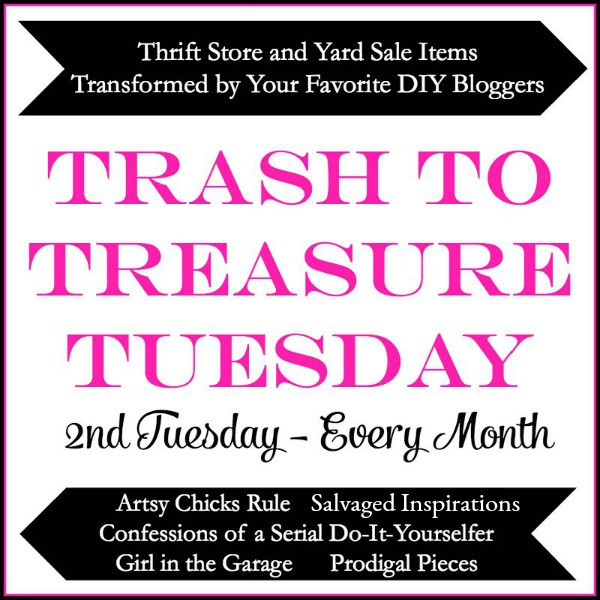 Below are the Before photos – visit the links underneath to see the fantastic Afters and to learn how they did it: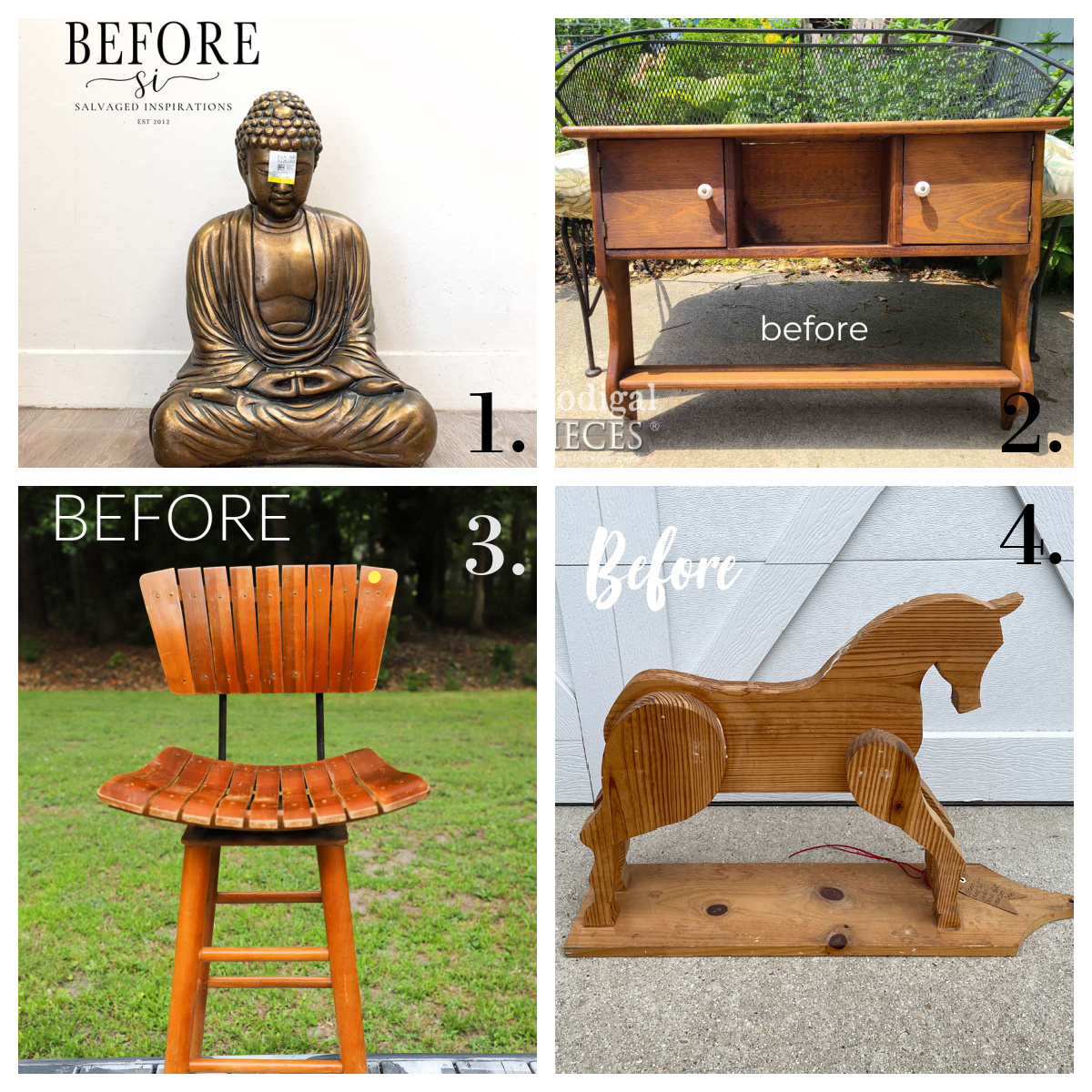 1. Salvaged Inspirations
2. Prodigal Pieces
3. Artsy Chicks Rule
4. Confessions of a Serial DIYer