Friend, it's that time again when we look back and reflect on some of the amazing painted furniture makeovers from this year from my Furniture Fixer Upper friends. I'll share my favorites and then link to their "FFU Favorites" posts below so you can take a look at their personal favorites also. Sound good? Let's get started!
Here's a peek at my own favorite FFU project from this year (revealed back in April). It started as this plain thrifted bookcase…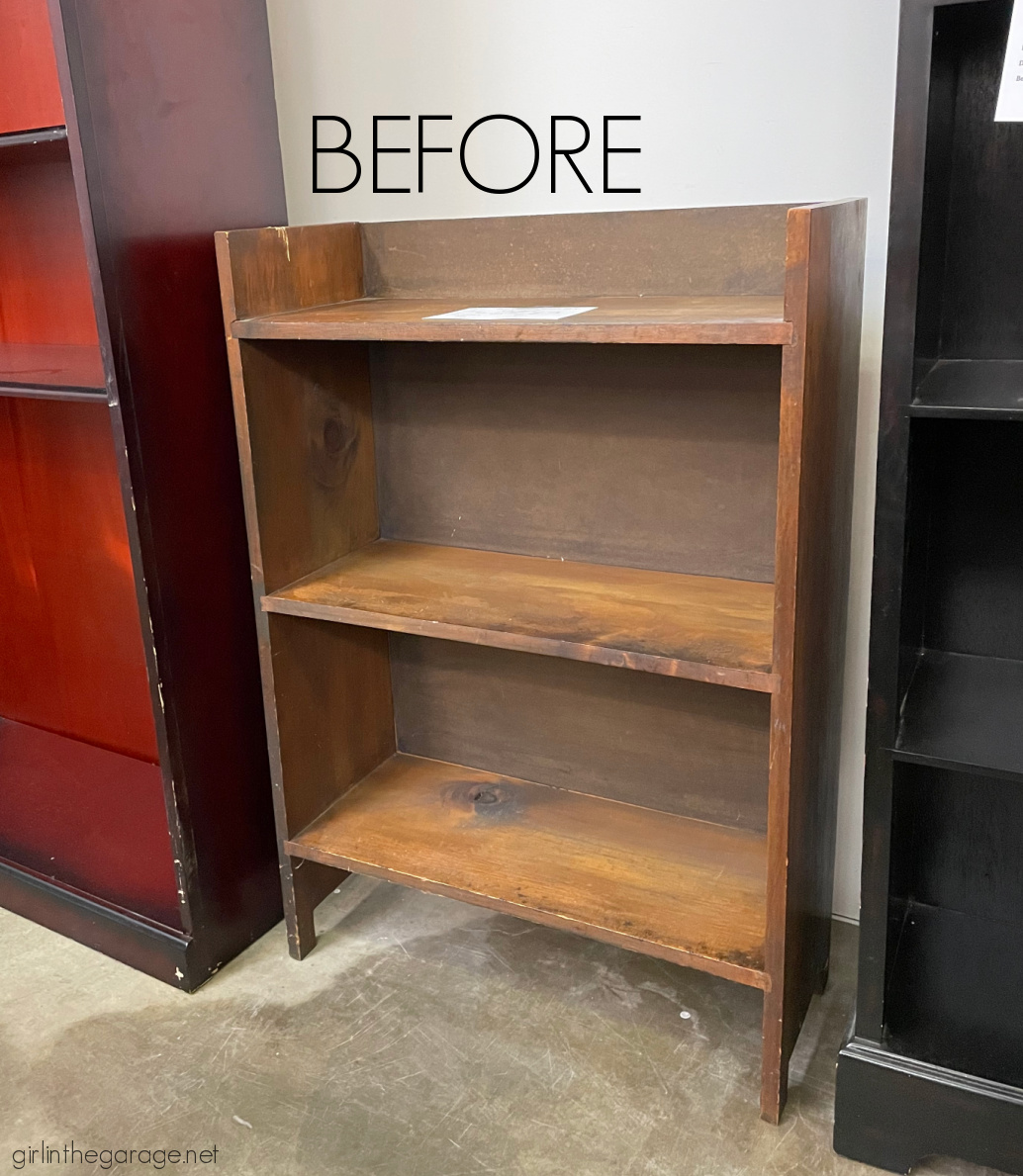 This post contains some affiliate links so you can easily use the products I use and recommend. Discover all my favorite brands and tools for doing DIY makeovers here.
I had to use wood filler and also sand out some rough spots, then I was able to prime it. You can grab my free guide here for how to properly prep furniture for painting. Here it is all primed below.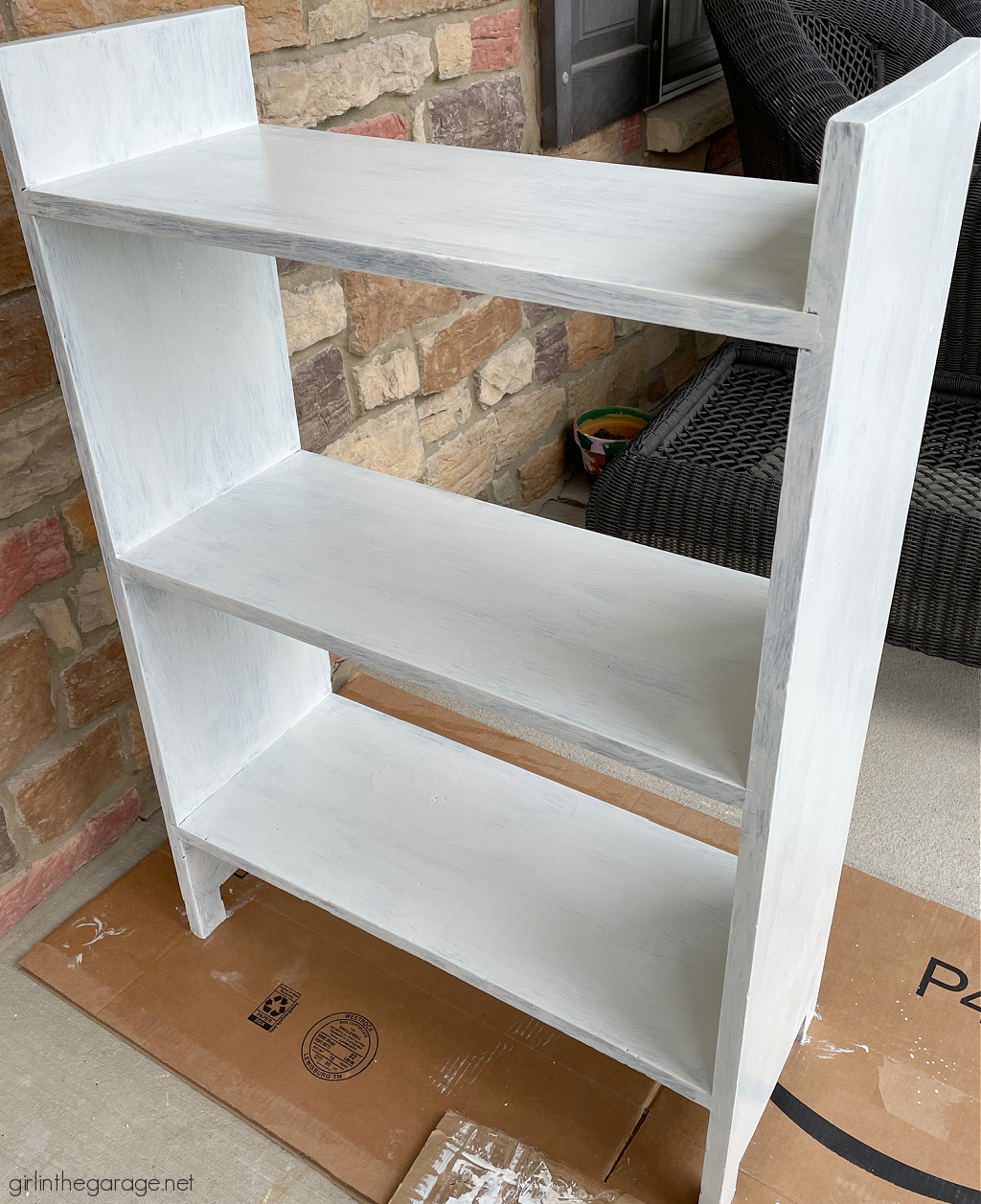 Next I painted the bookcase white and then used five more Country Chic Paint colors to create a gorgeous whimsical stenciled back.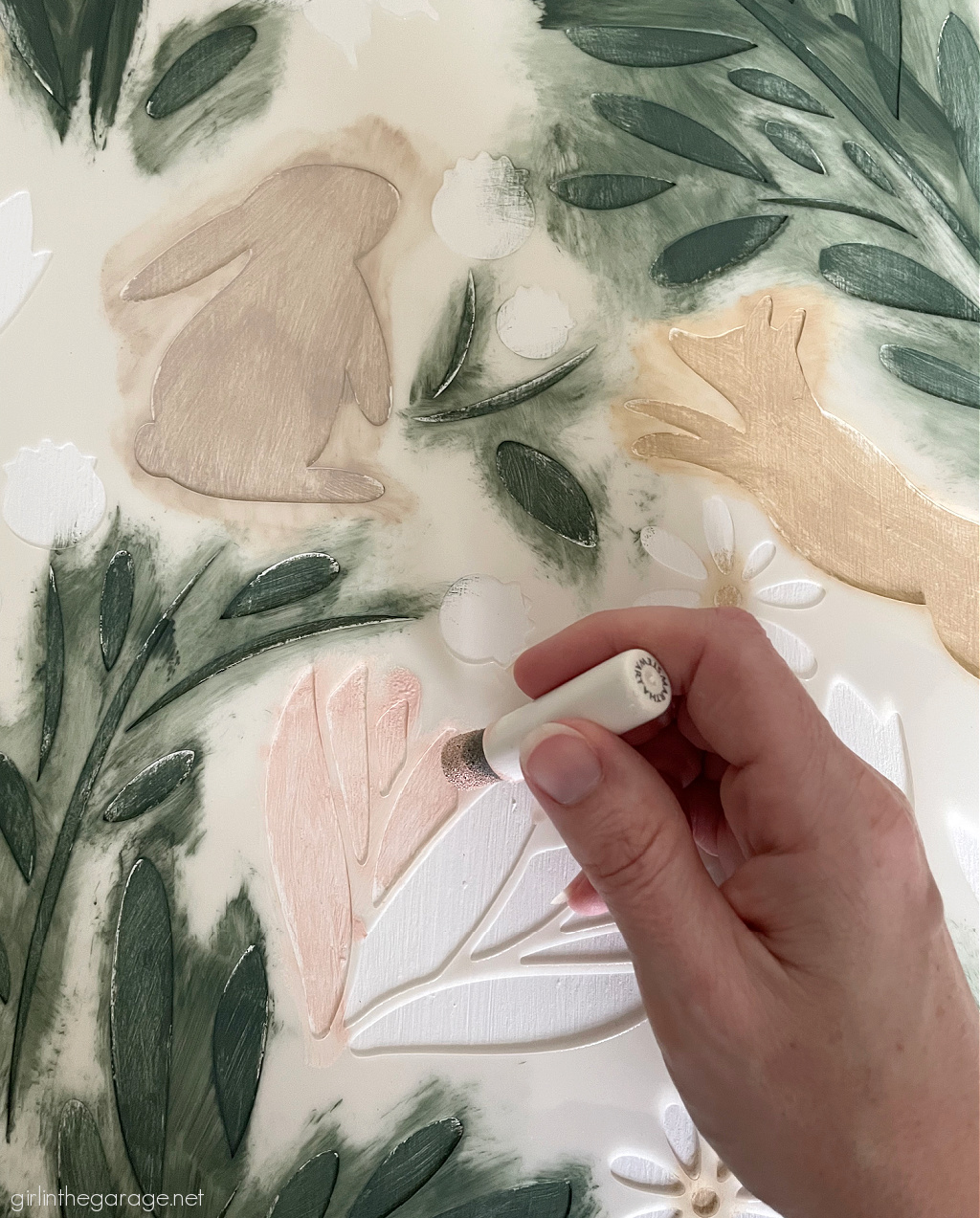 Make sure to read through the full tutorial here for more photos, info on the colors used, and this fantastic stencil!
Here is how it turned out…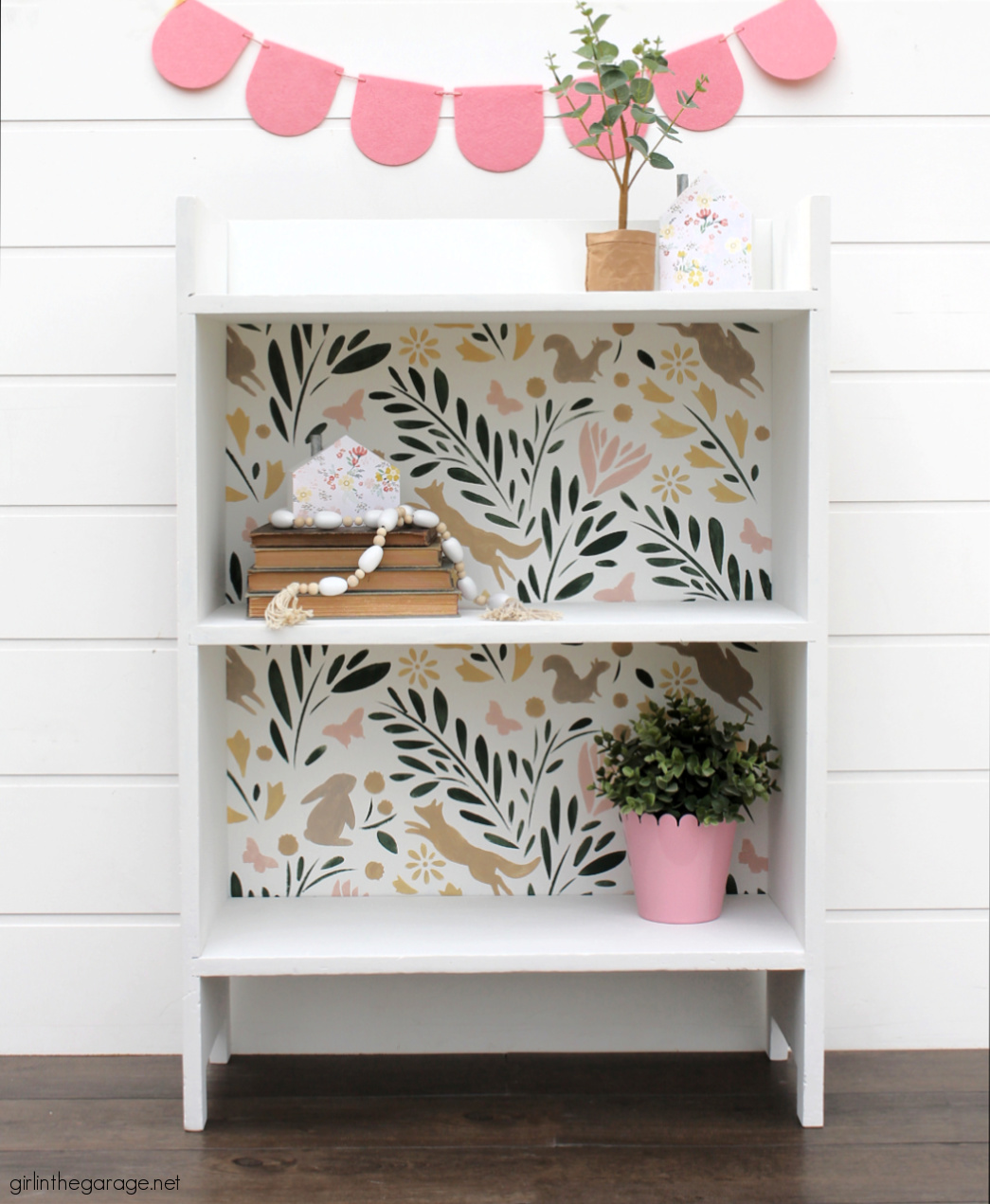 Afterward, this stenciled bookcase was purchased by a sweet friend for her newborn granddaughter – so precious!
*Finally, I chose my own personal favorites that the other FFU girls painted this year. It was honestly so hard to choose just one each. Visit the links underneath to see the Afters (I'm very curious to see if we agreed on any!):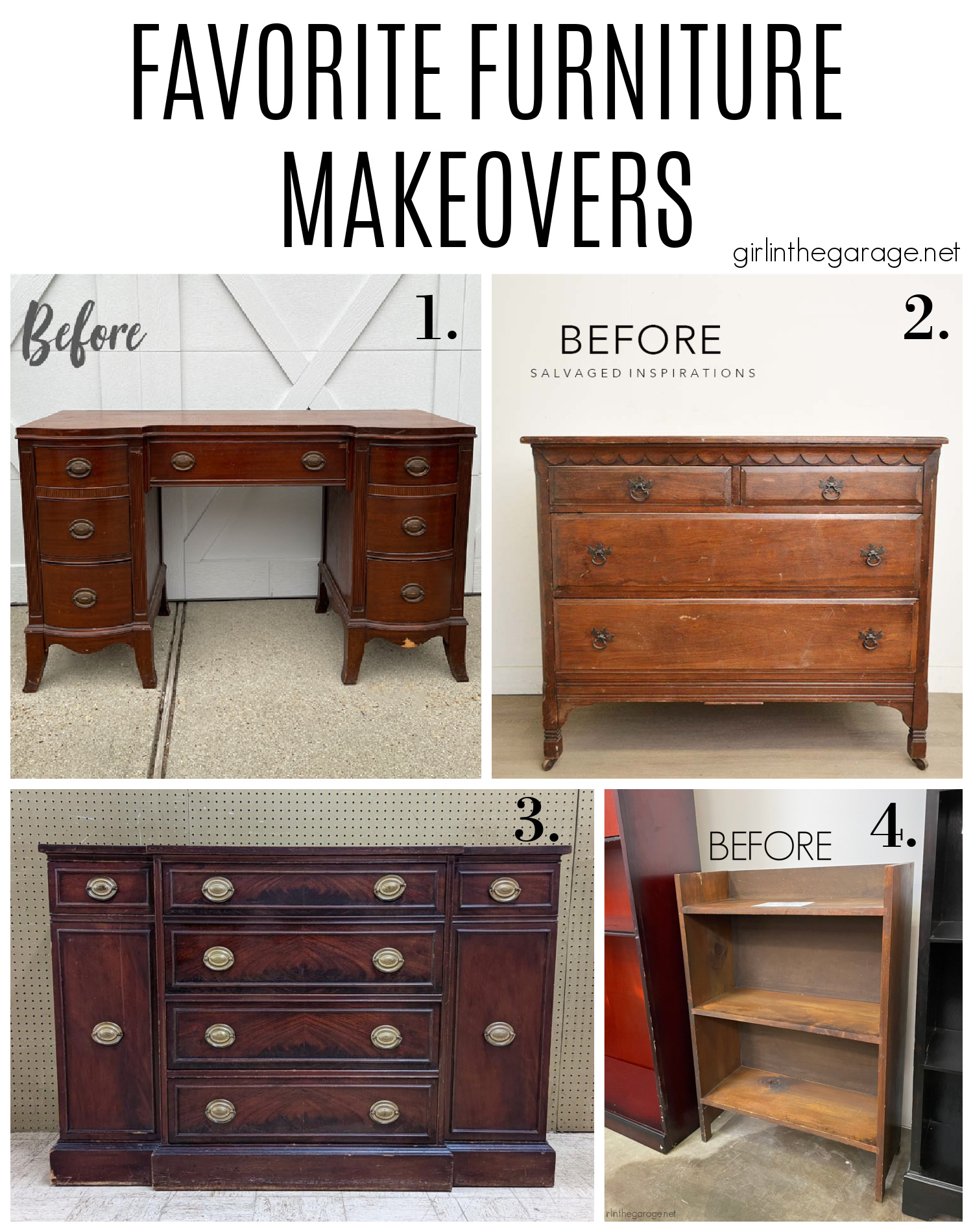 Confessions of a Serial DIYer – I love how soft and feminine this is, with the cute extra detail inside the drawers too.
Salvaged Inspirations – Who could resist those scallops? She gave this antique dresser a bit of a modern update and it works really well.
Petticoat Junktion – This piece seems pretty simple, but I love the color and the way she cleverly distressed the edges for contrast.

Girl in the Garage (you're already here)
Need a gift idea? How about 25 exclusive step-by-step furniture tutorials? My book Amazing Furniture Makeovers: Easy DIY Projects to Transform Thrifted Finds into Beautiful Custom Pieces will inspire any up-and-coming furniture painter you know. Yes it's an old fashioned, hold-in-your-hand, real book. 😉 Just click below to learn more.