Isn't hunting for thrifted treasures so much fun? And even better is updating thrifted decor in a personalized way for a custom, budget-friendly look.
For Trash to Treasure Day today (which means you can see 4 more makeovers from my friends at the bottom of this post), I pulled out two such treasures from my stash: a $2.49 vintage mirror from Goodwill with a brownish-gold finish and a cute $7 wooden shelf from ReStore.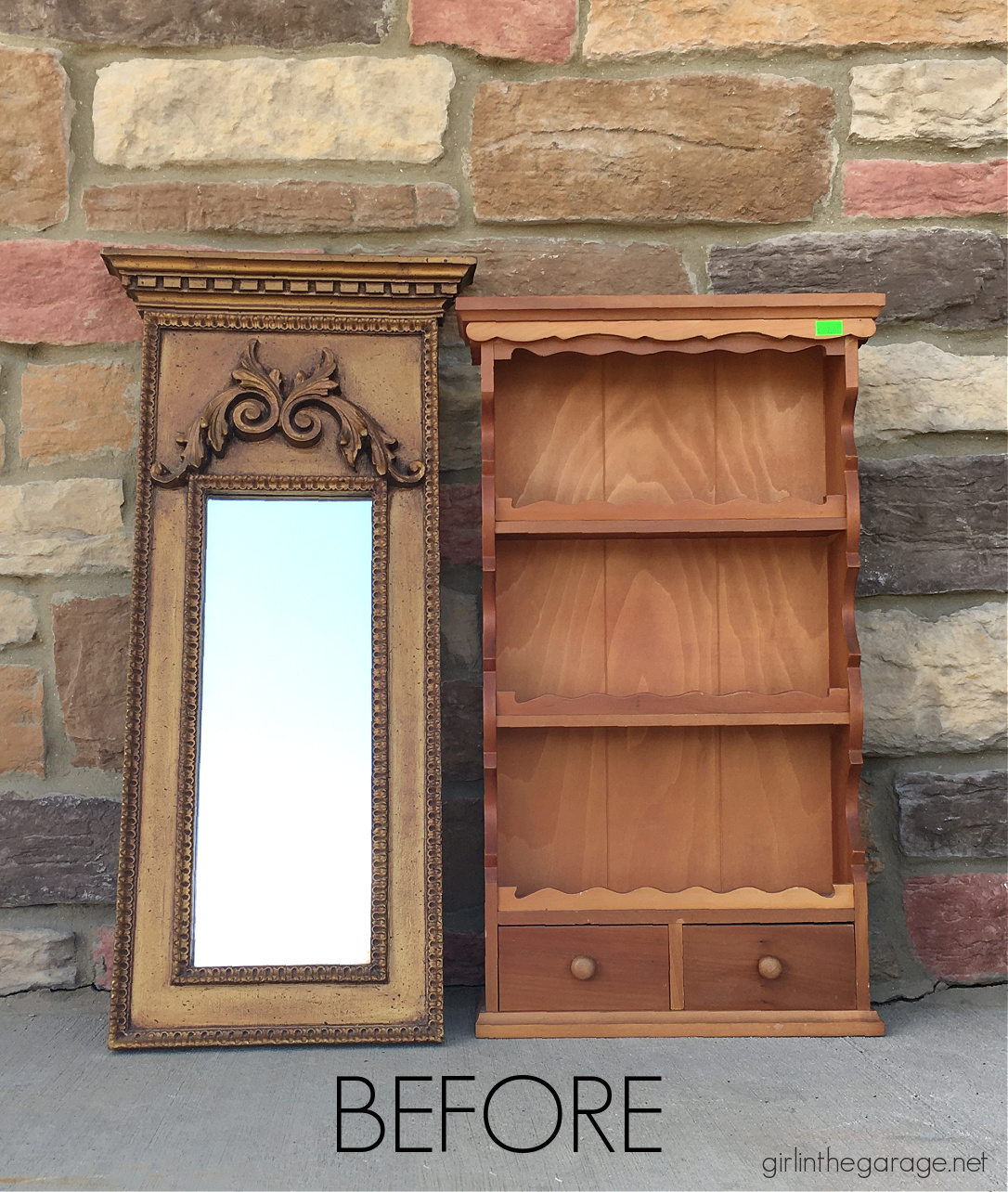 *This post contains some affiliate links so you can easily find the products I use and recommend. Discover all my favorite brands and tools for doing DIY makeovers here.
How to Paint a Thrifted Trumeau-Style Mirror
First, the mirror needed a fresh new look. It reminds me of a small French Trumeau mirror, although the decorative scroll is also reminiscent of a crooked mustache. 🙂 It's cute but quirky.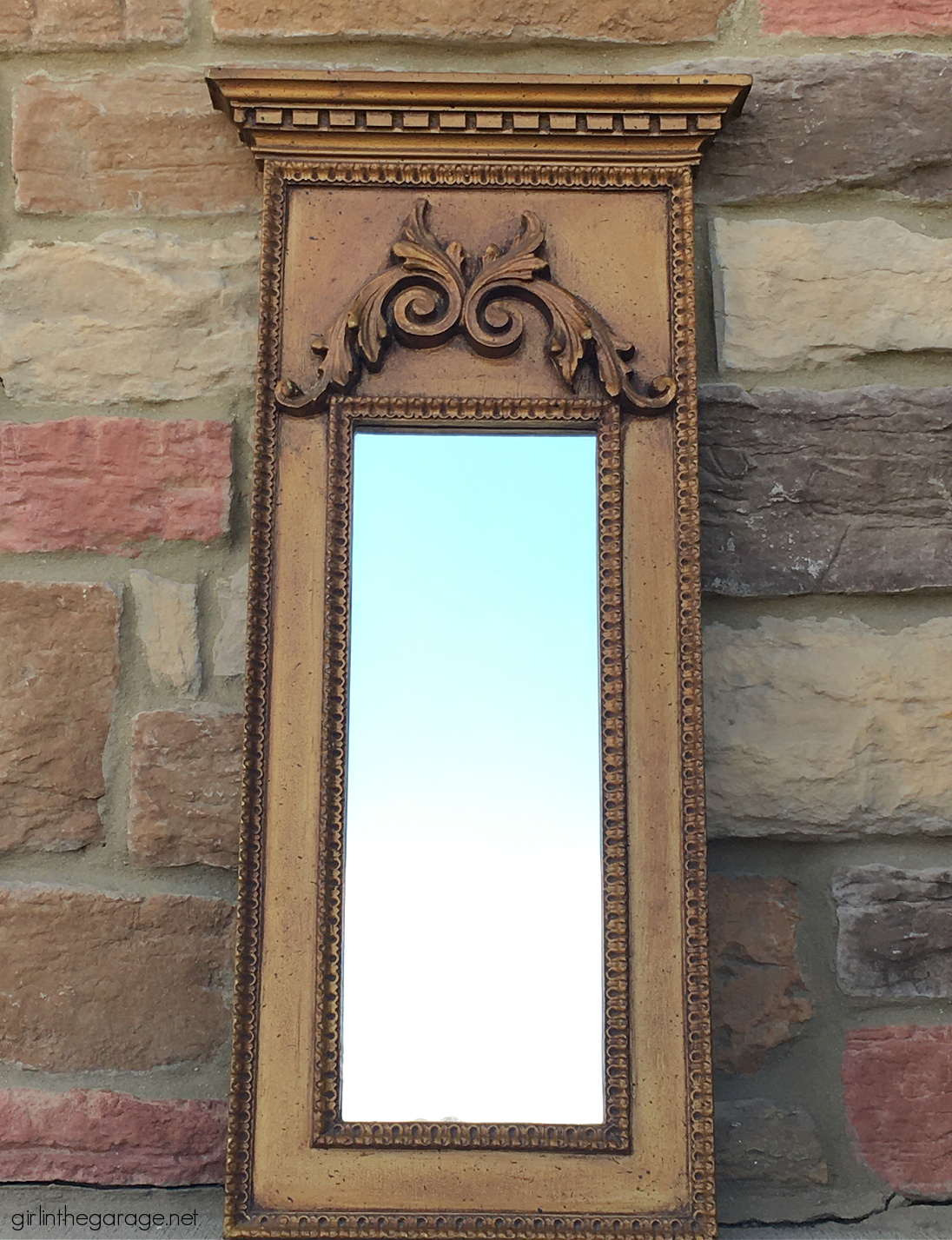 First, I covered the mirror with paper because I can get messy (although Chalk Paint wipes off mirrors easily with just water). Then I painted the mirror in Provence Chalk Paint by Annie Sloan. I used one of my favorite Purdy paint brushes and applied two coats of paint.
Learn all about how to use Chalk Paint in my Ultimate Beginner's Guide to Chalk Painting Furniture.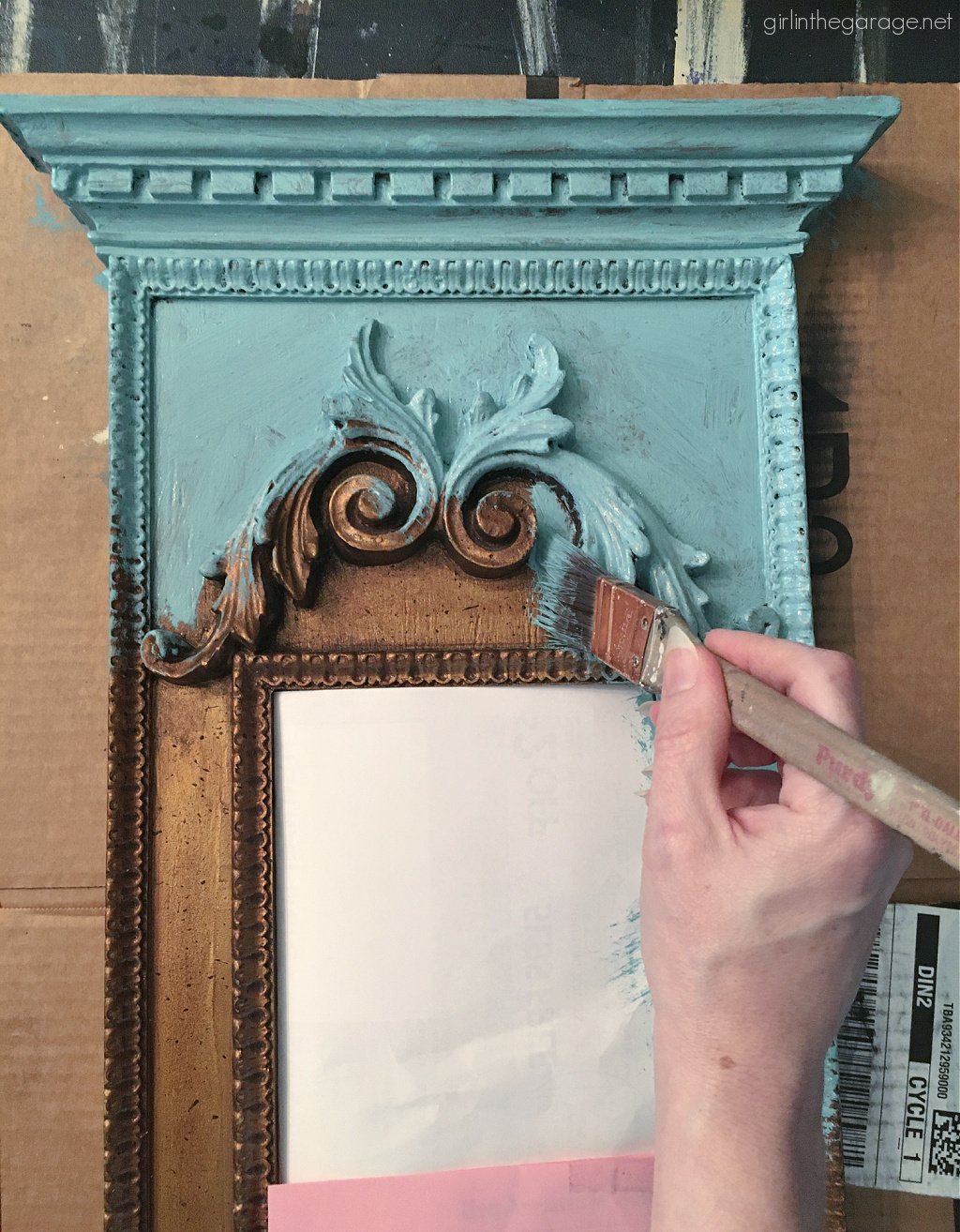 After letting it dry, I lightly sanded it with 320-grit sandpaper to let some of the original finish peek through (see a close-up photo further below).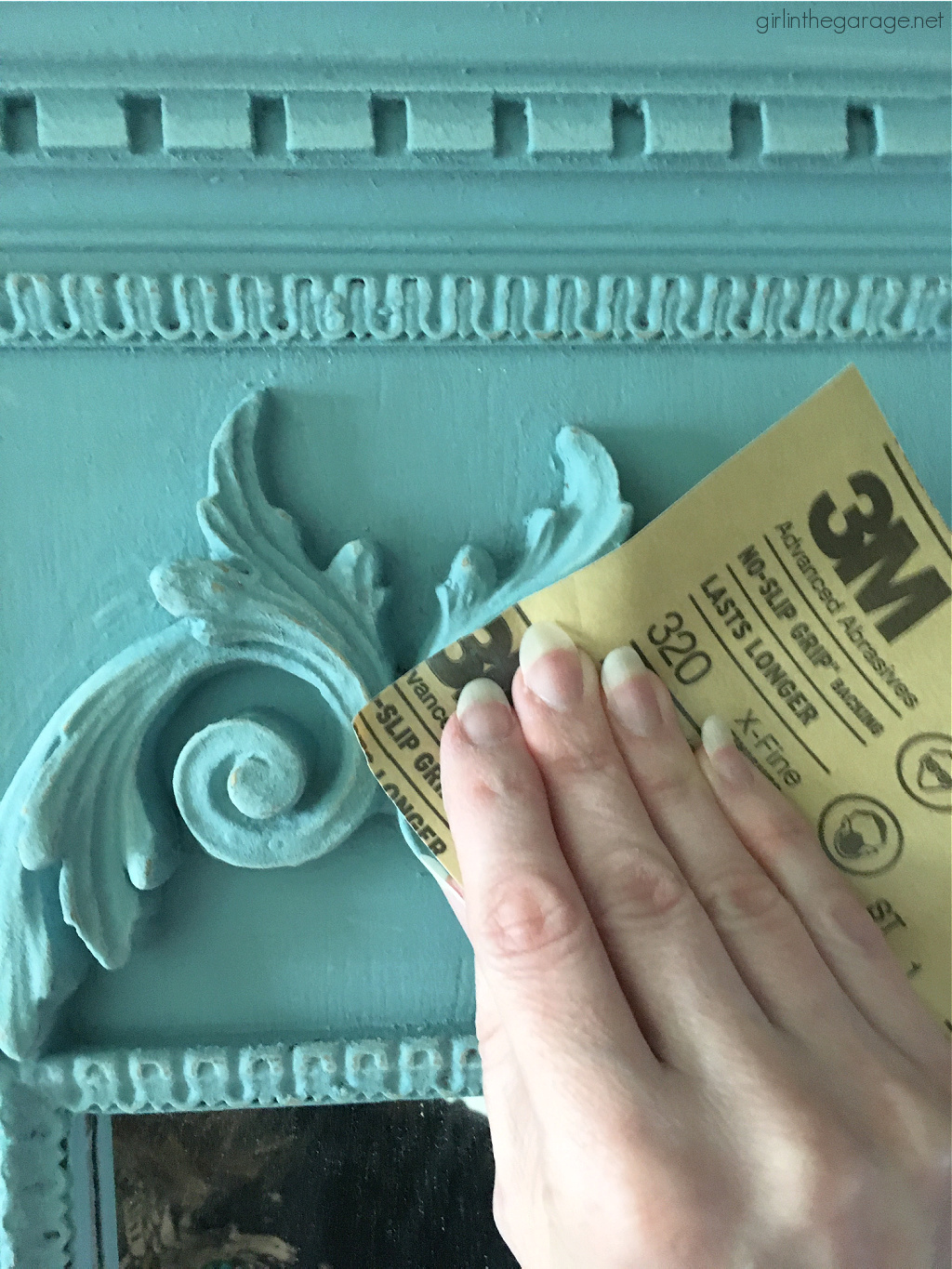 This was a simple update for the thrifted mirror but it adds a bright, fun pop of color wherever you need narrow wall decor.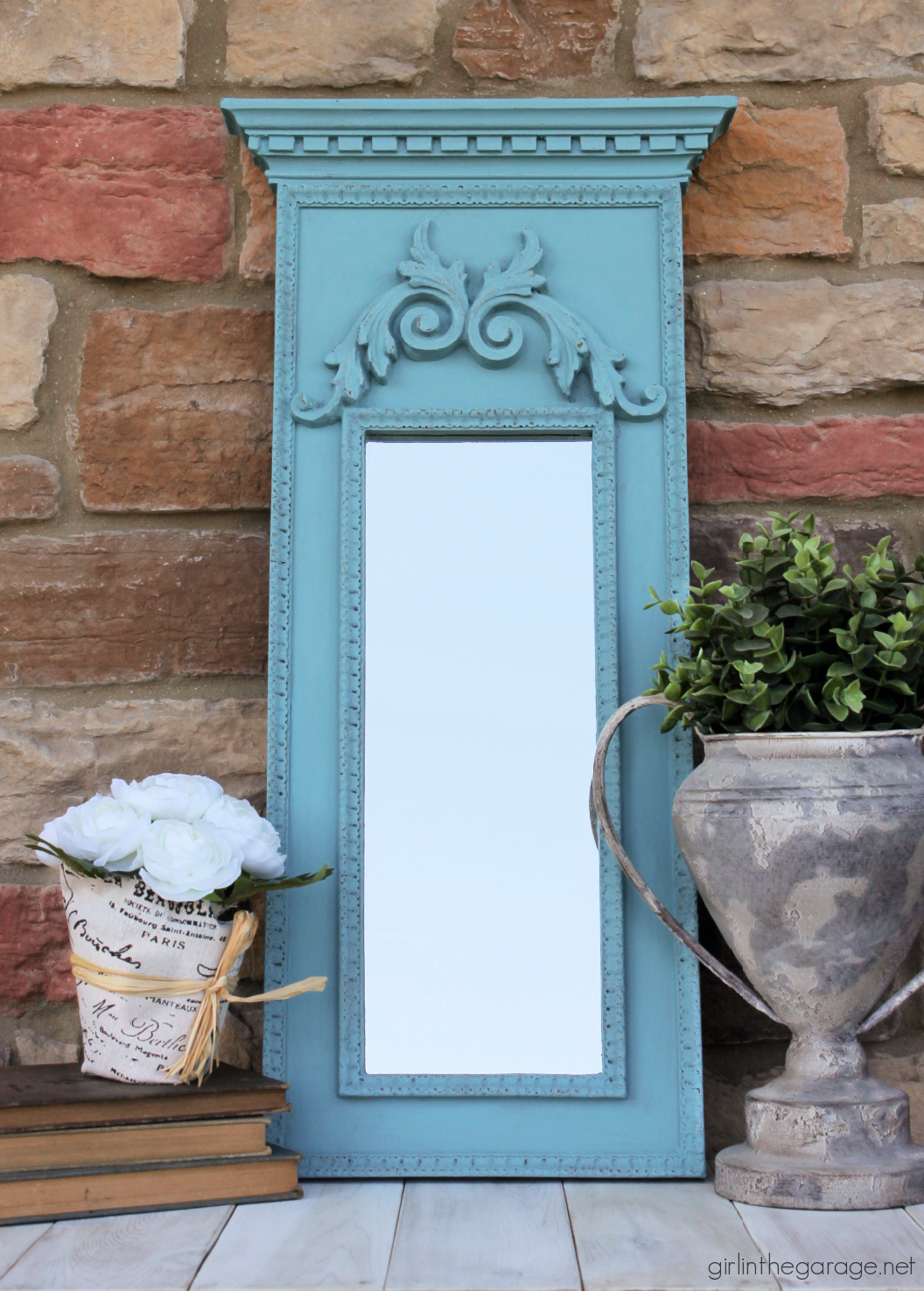 Below you can see where the details were gently distressed – subtle yet pretty!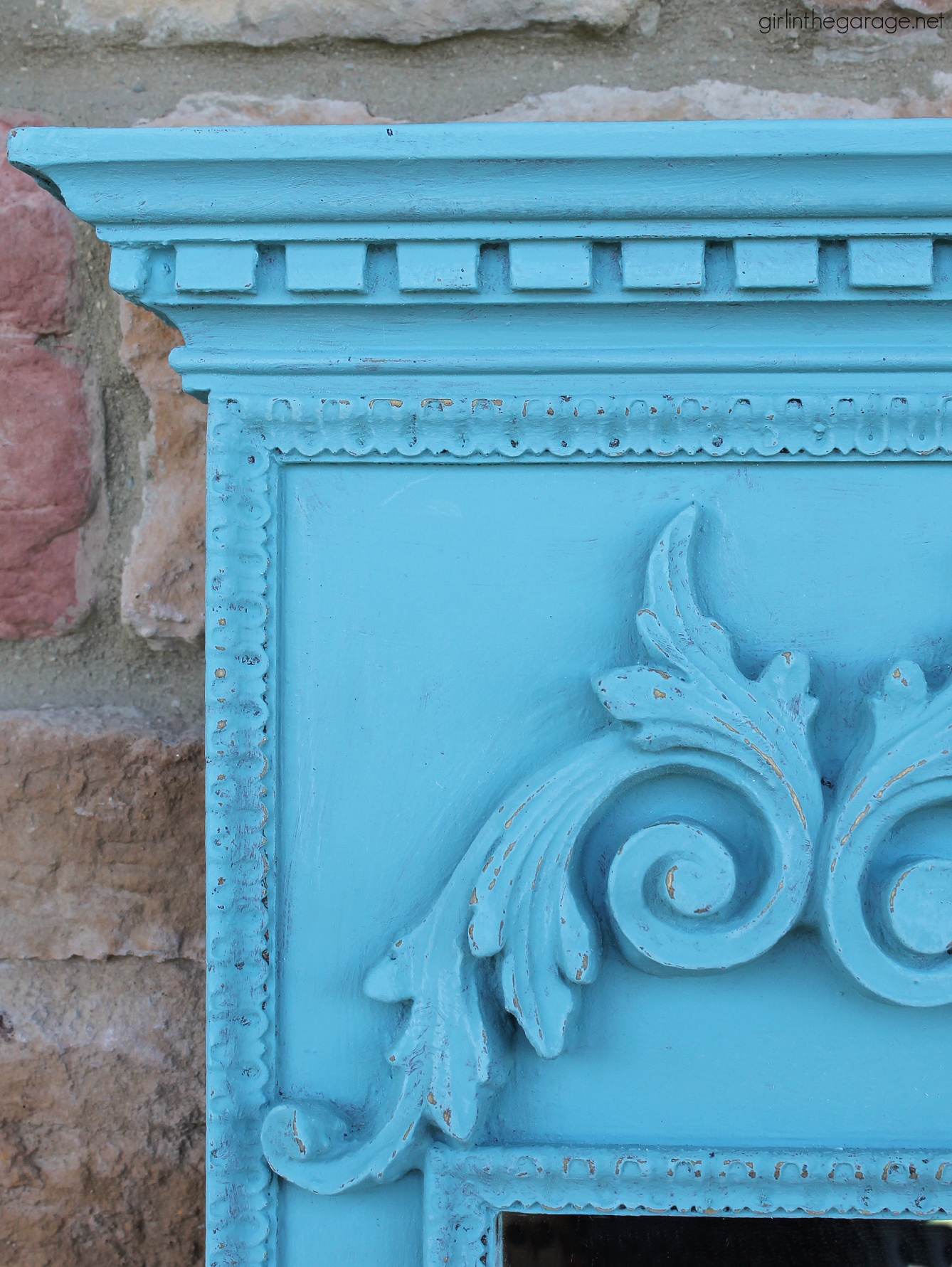 How to Paint a Thrifted Shelf and Add an Adhesive Mesh Stencil
Next we'll update this cute little shelf from the local Habitat for Humanity ReStore.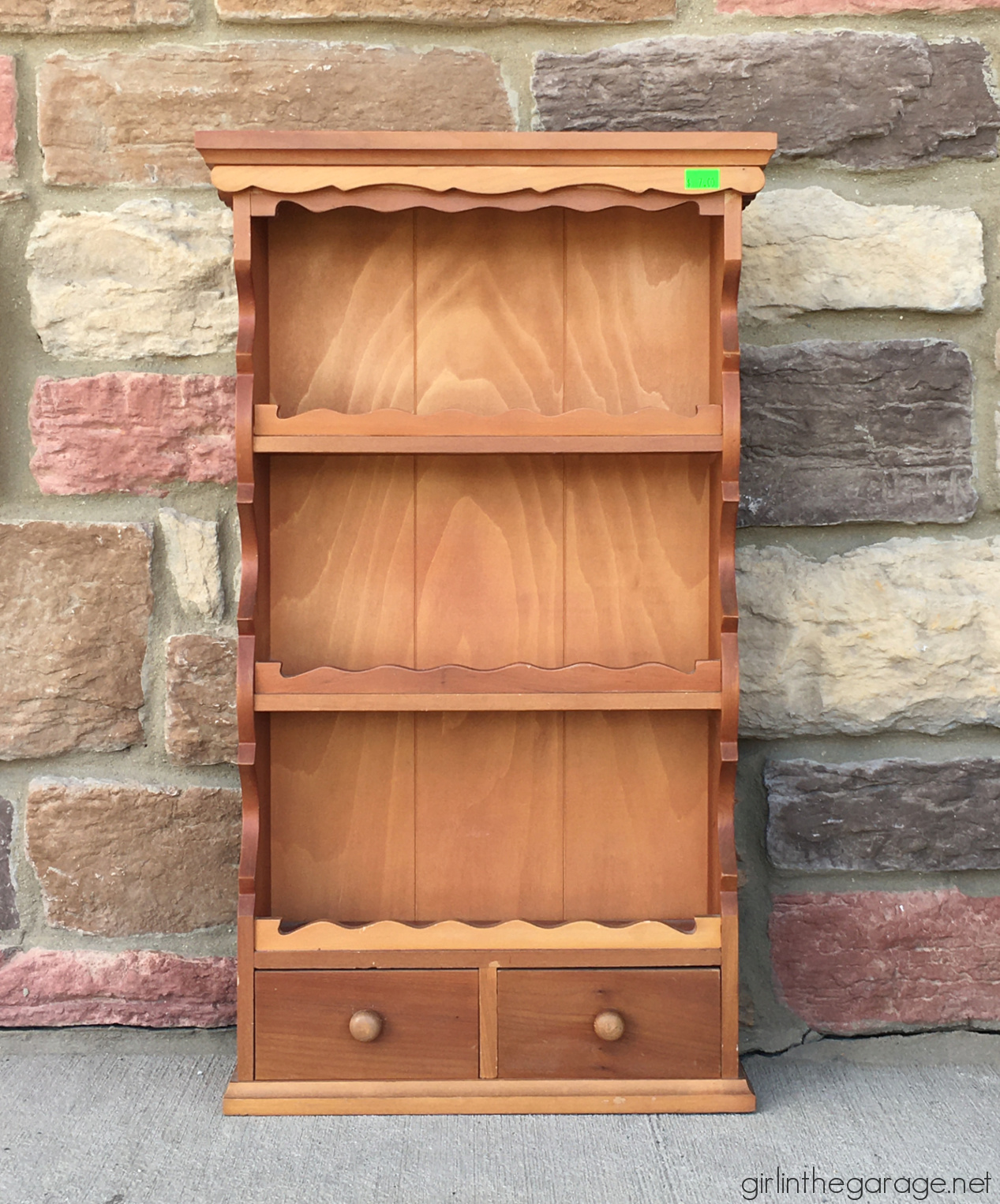 First I brushed on a base coat of Athenian Chalk Paint by Annie Sloan.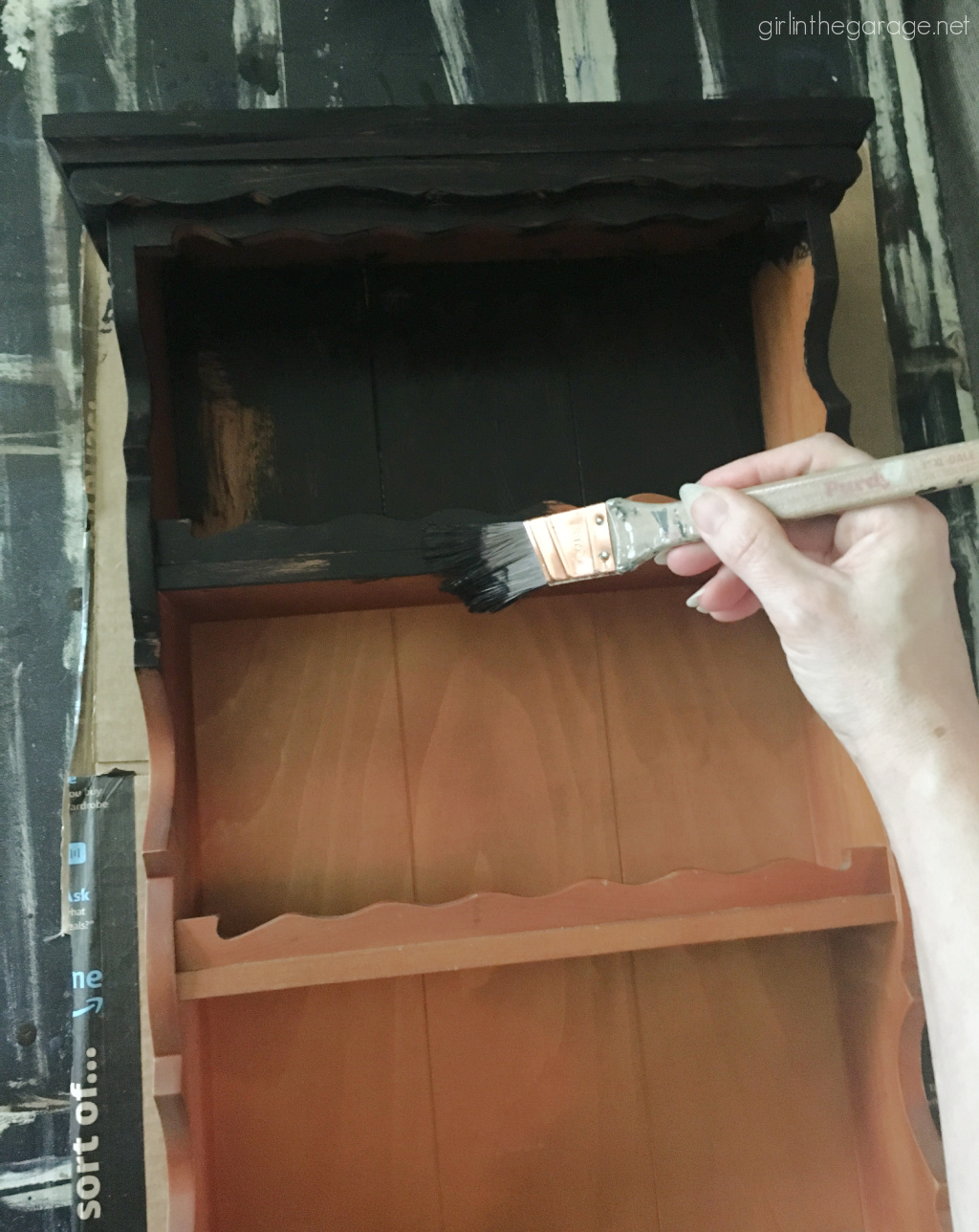 Next I added 2 coats of Chalk Paint in Pure White. After drying, I sanded for smoothness with 320-grit sandpaper and lightly distressed the edges and curves so the black could peek through.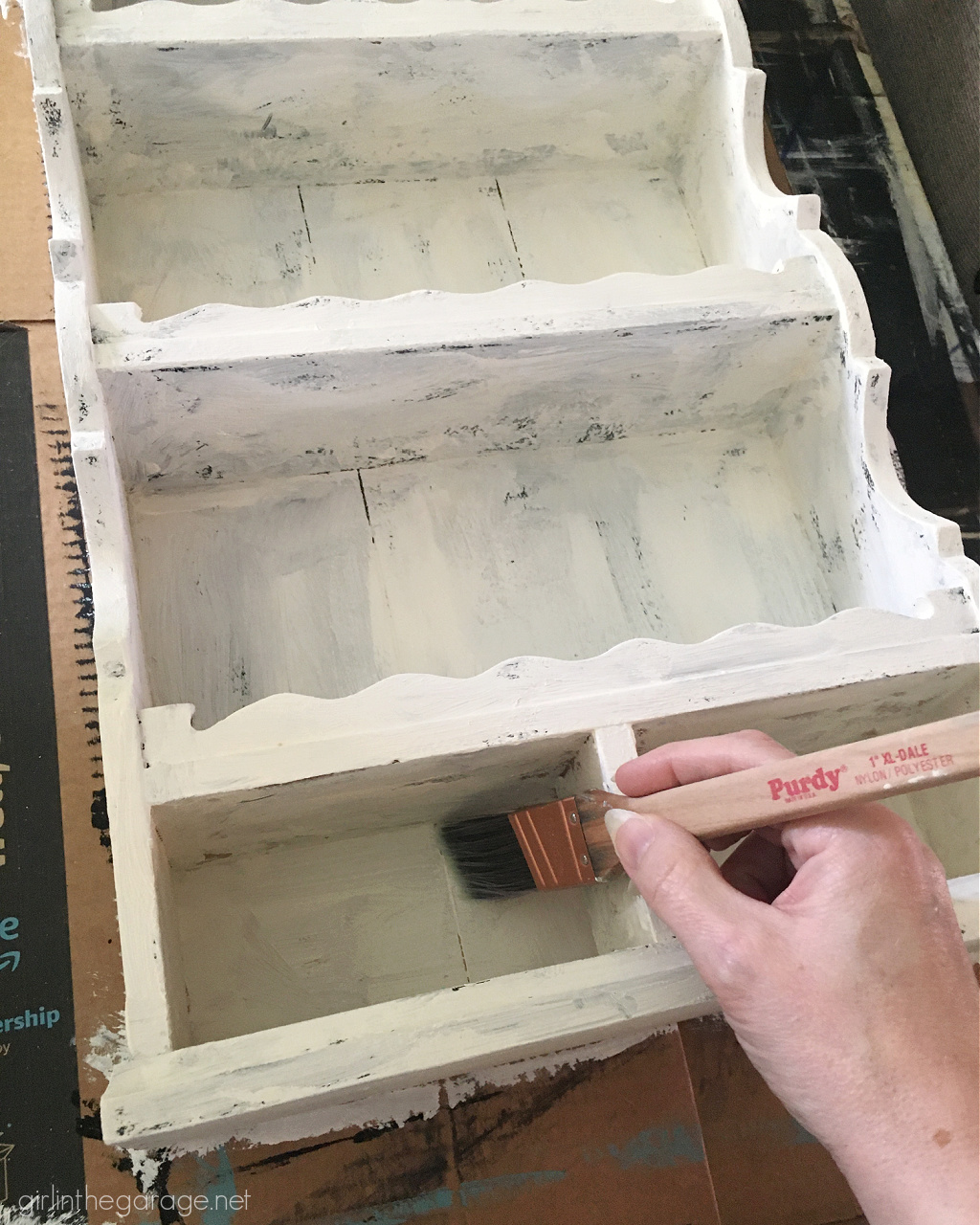 The shelf needed something extra, so I tried out a mesh adhesive (silk screen) stencil. It works on both flat surfaces and curves, and you don't have the separation in letters like normal stencils do, because there's a thin mesh area where you apply the paint. The result is more of a genuine hand painted look.
This stencil is from Hobby Lobby, but you can find a variety of beautiful mesh adhesive stencils here.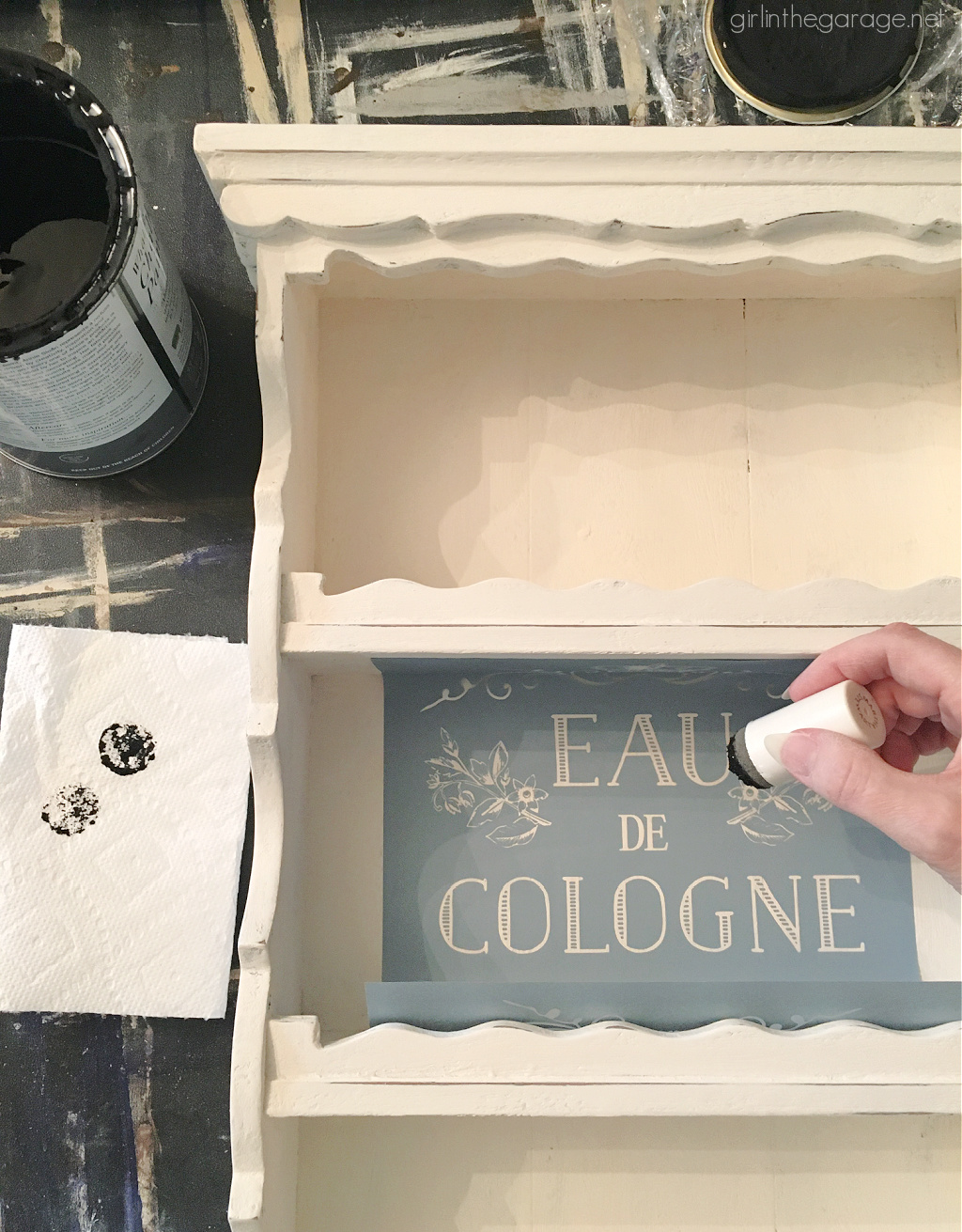 I used a sponge pouncer like I always do when stenciling (this is my favorite set of pouncers), and blotted it onto a paper towel. Since the stencil is adhesive, it almost eliminates the possibility of paint seeping under the design. You can see how crisp the lines were when I lifted the stencil.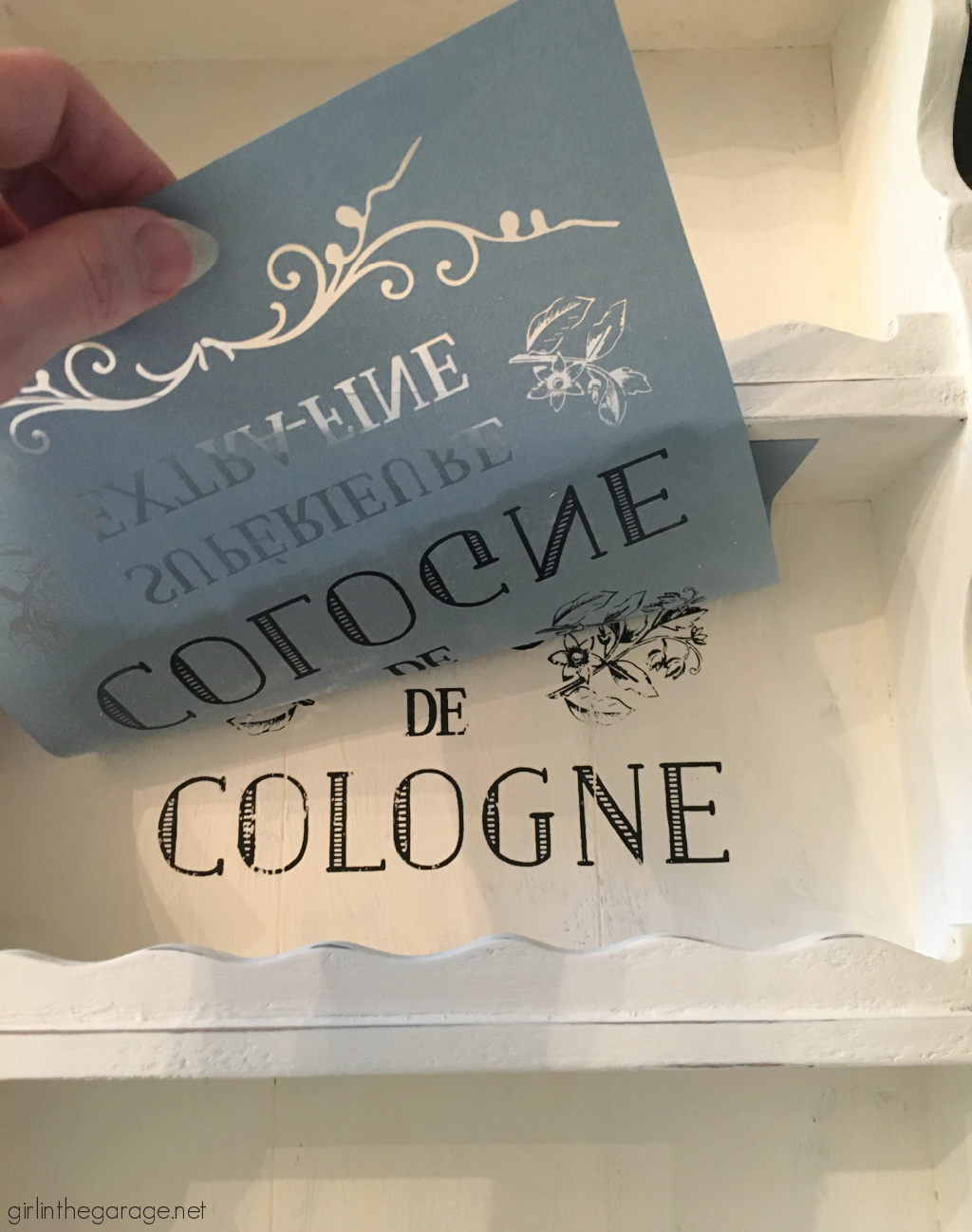 I used one section of the stencil on each area of the shelf back.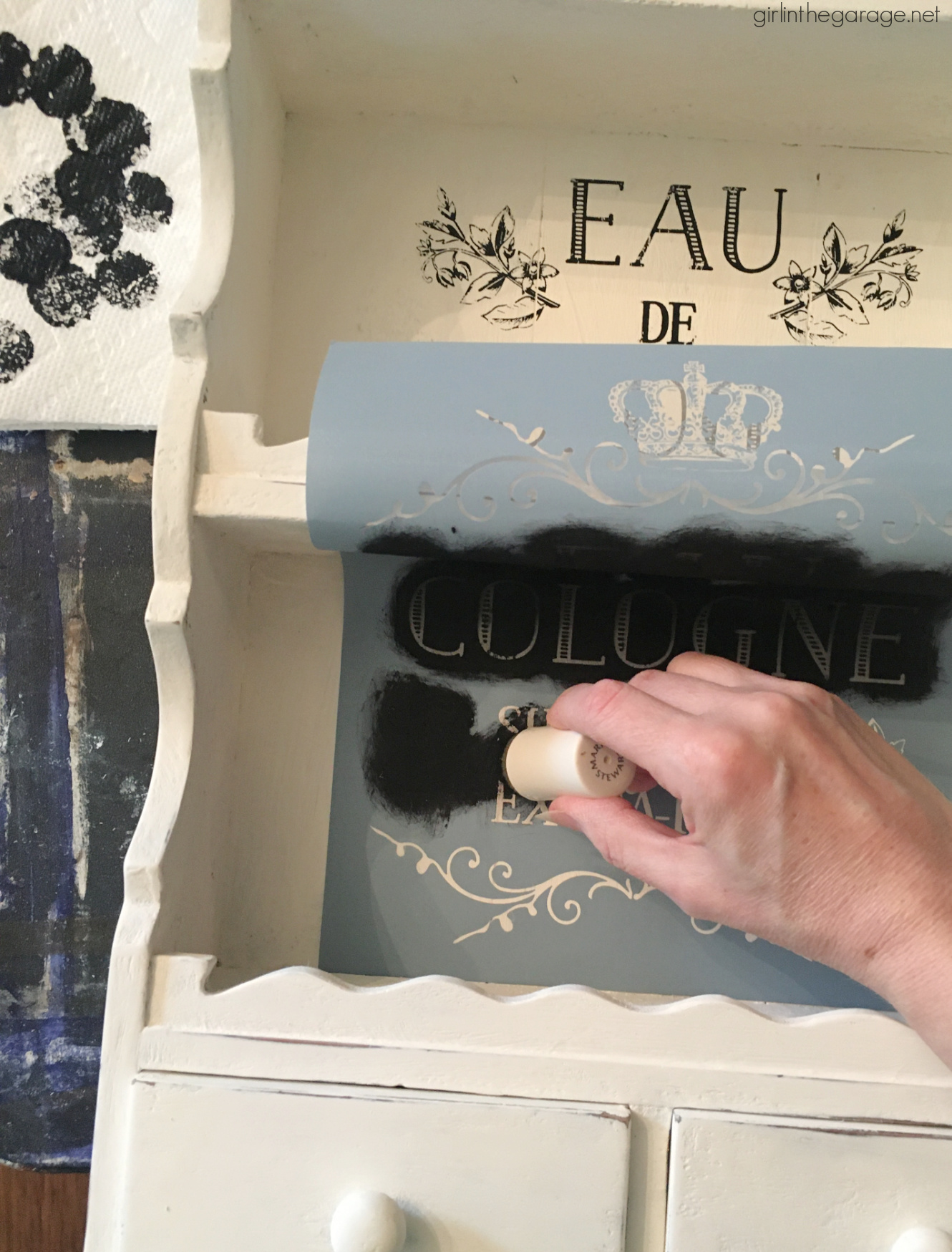 Here's how charming the thrifted shelf looks now: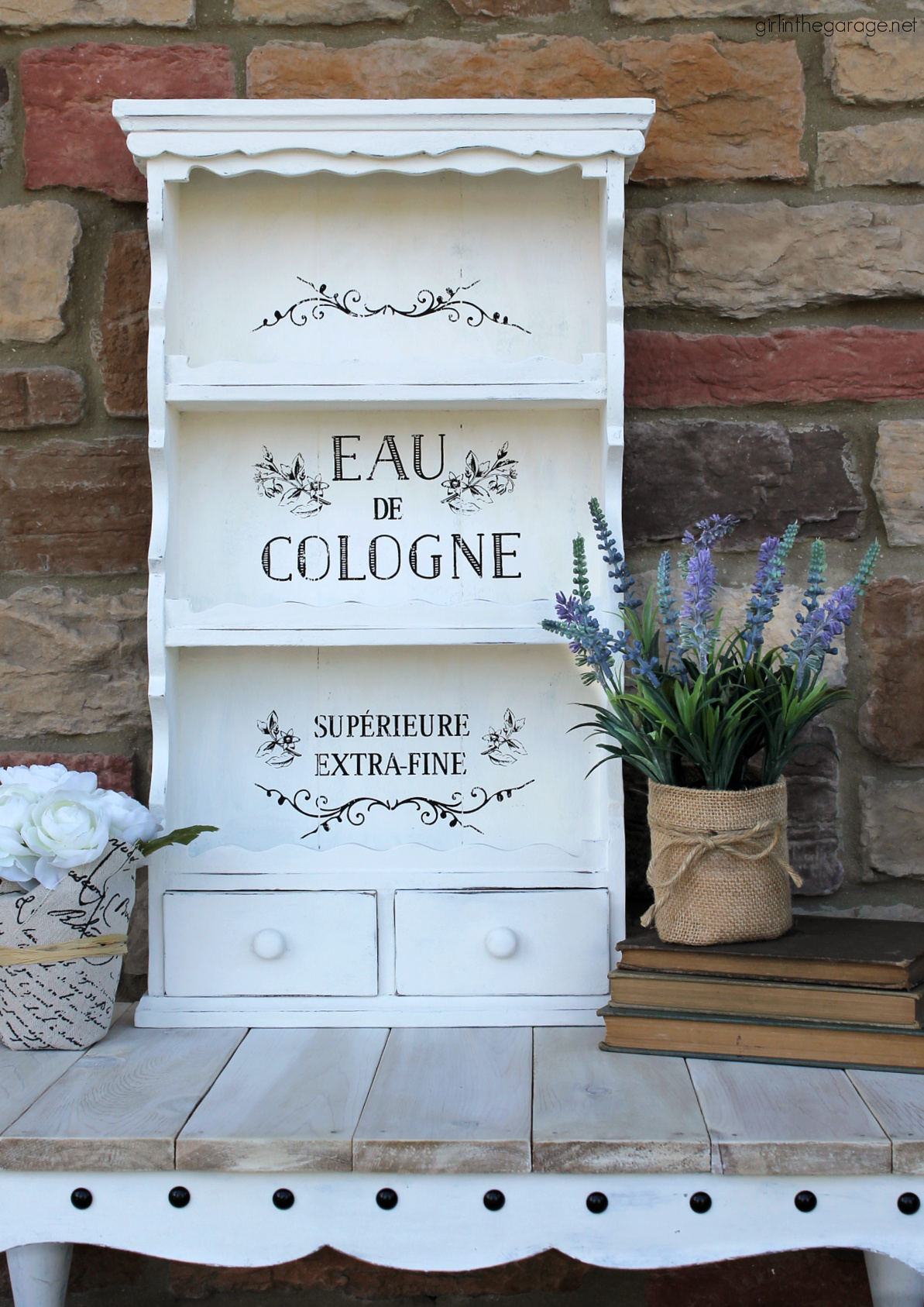 I'm impressed with the silk screen stencil and may have to add more to my supply cabinet!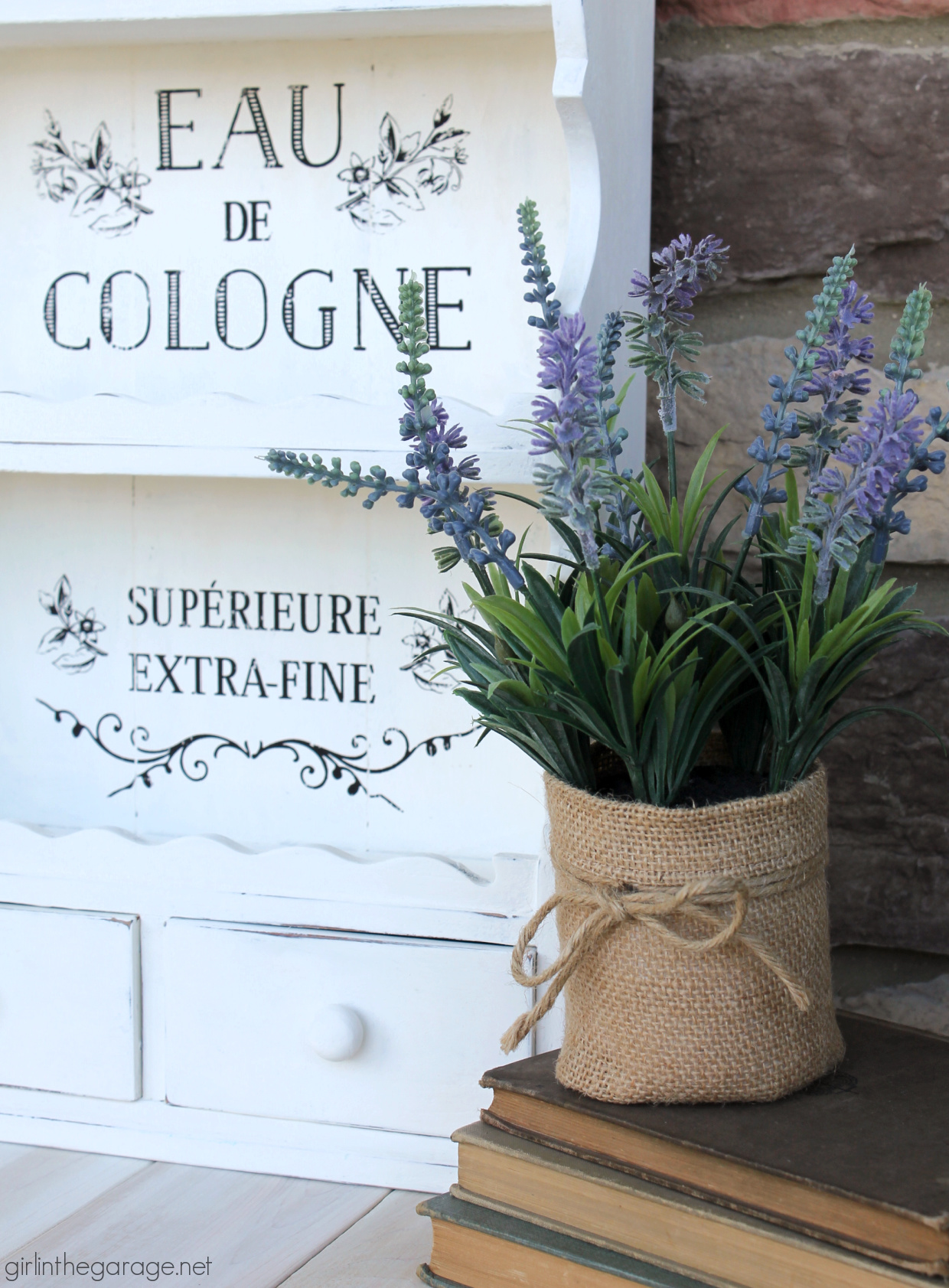 All those sweet curves really are divine, aren't they?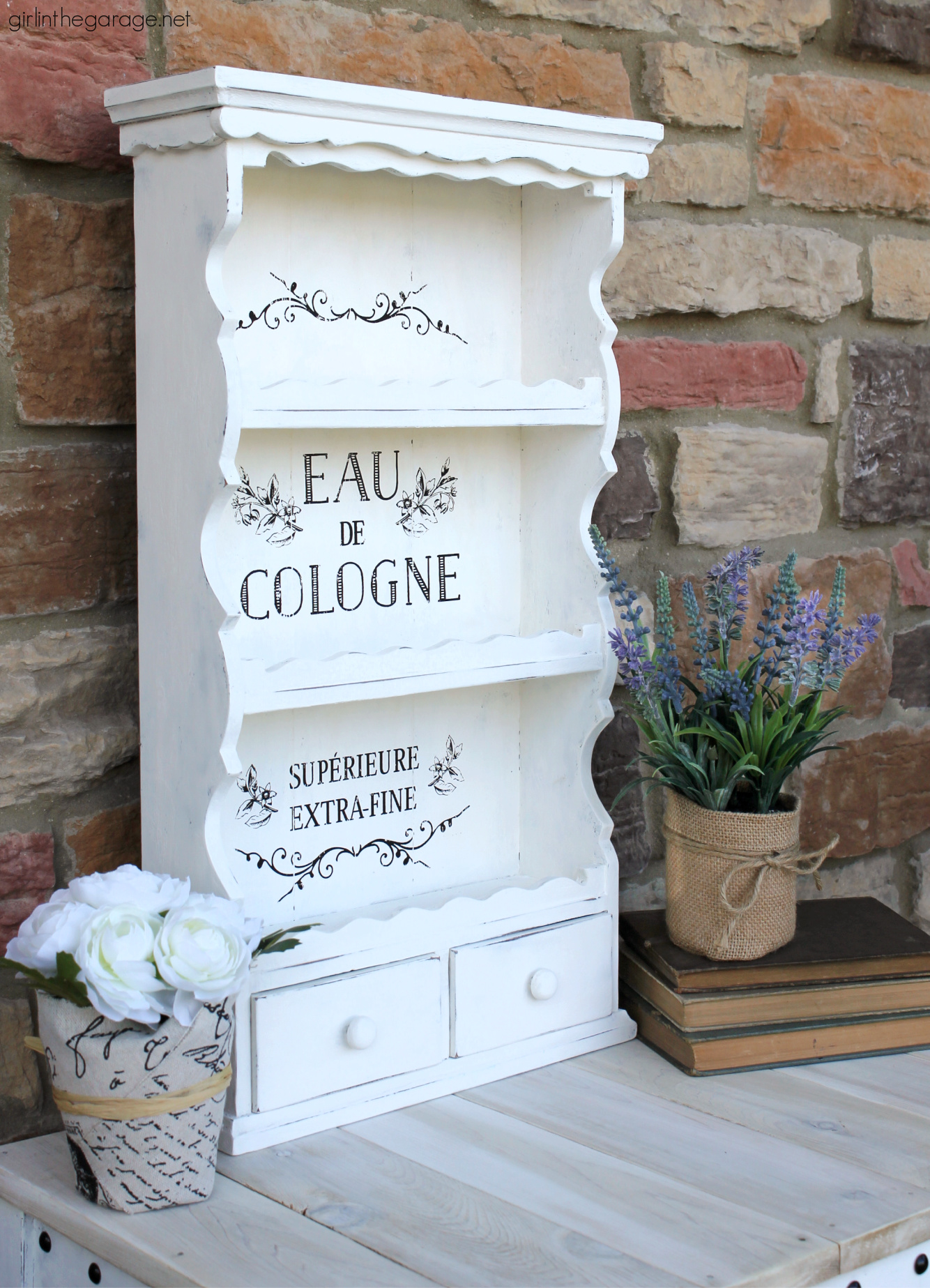 Here's an After of both pieces of updated thrifted decor together: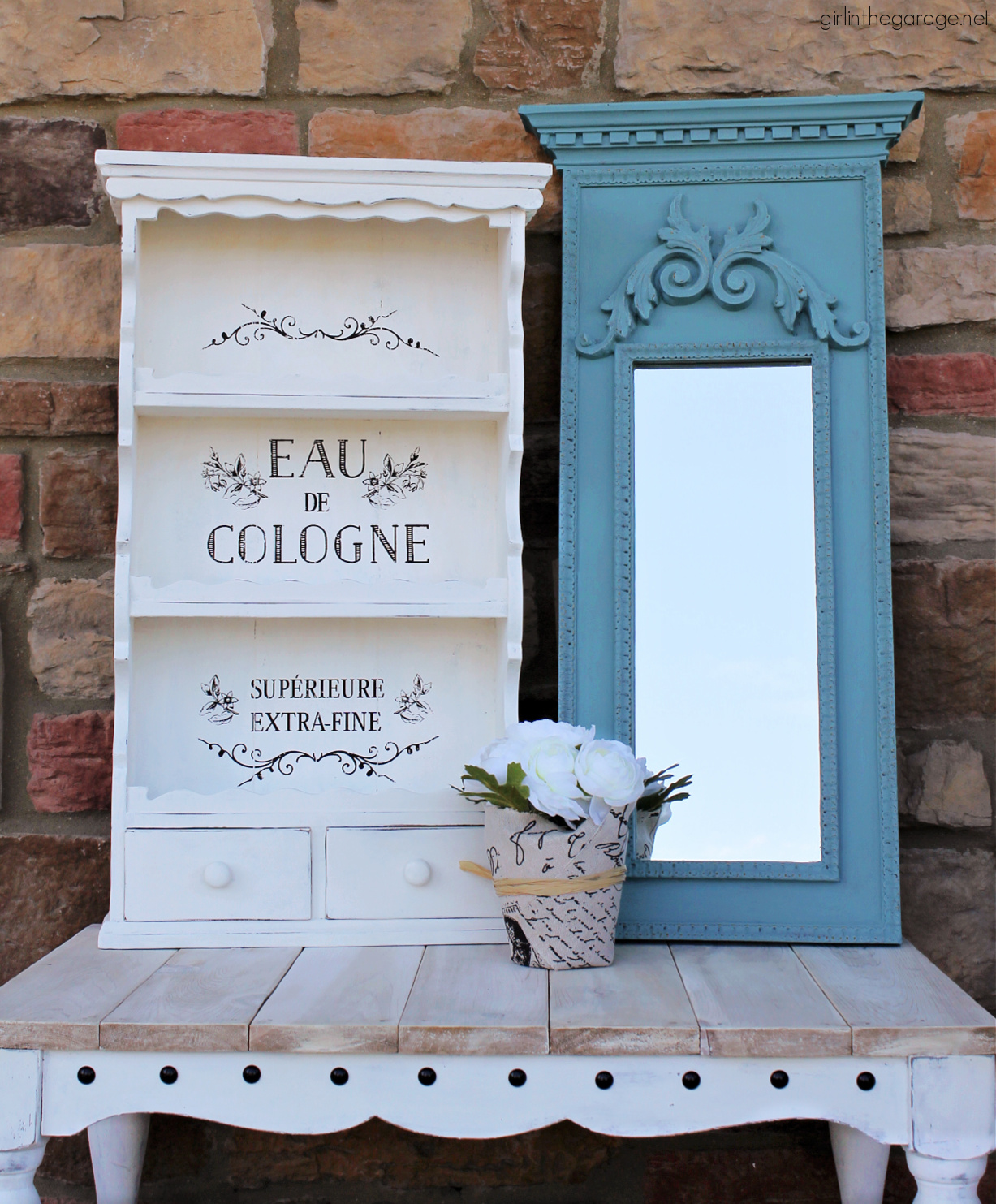 And here are a few image options if you want to share or Pin this post to easily find it later: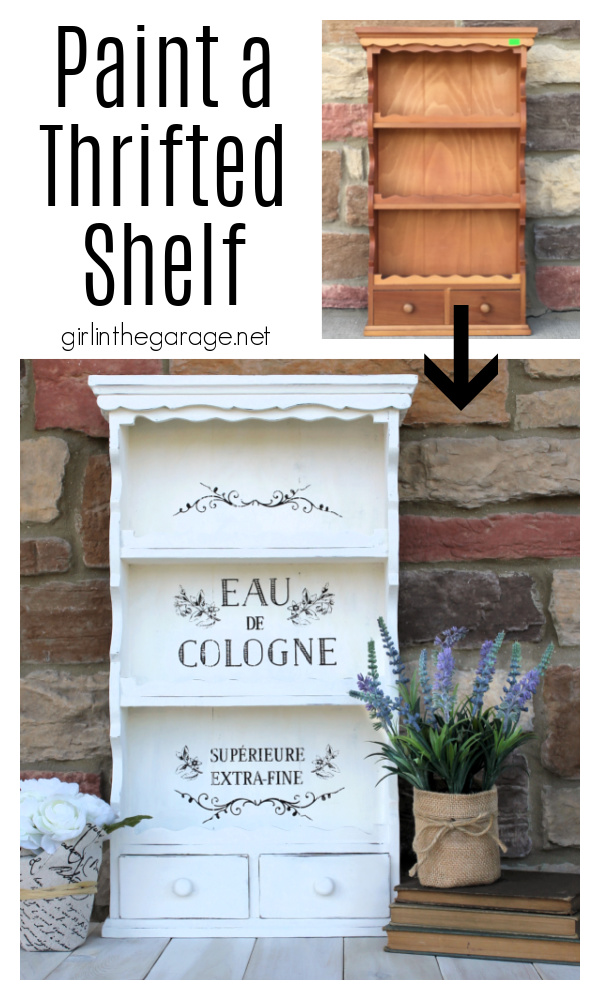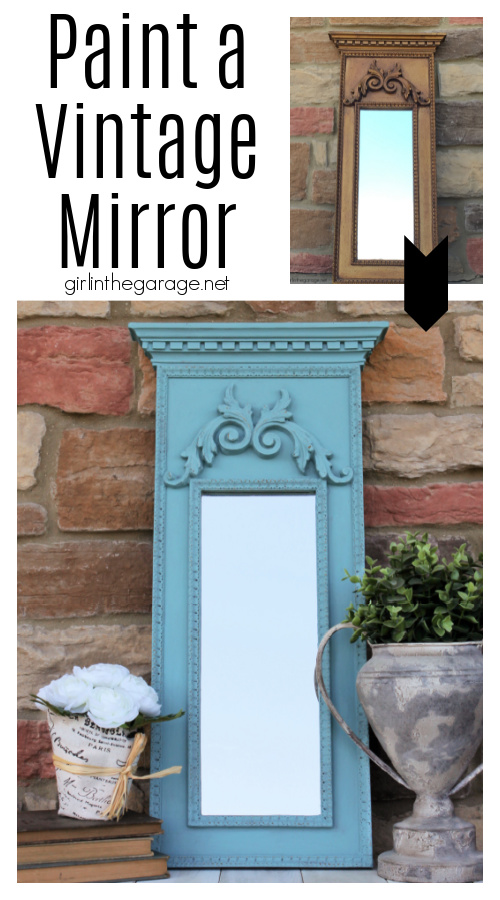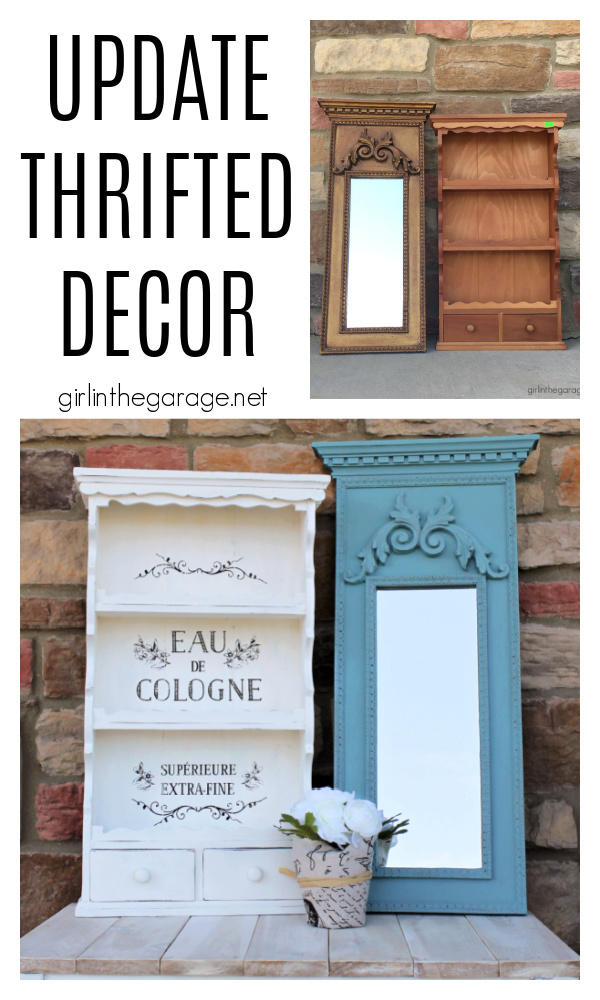 There are so many clever ways to update thrifted decor. Click here or on the image below for more repurposed home decor ideas.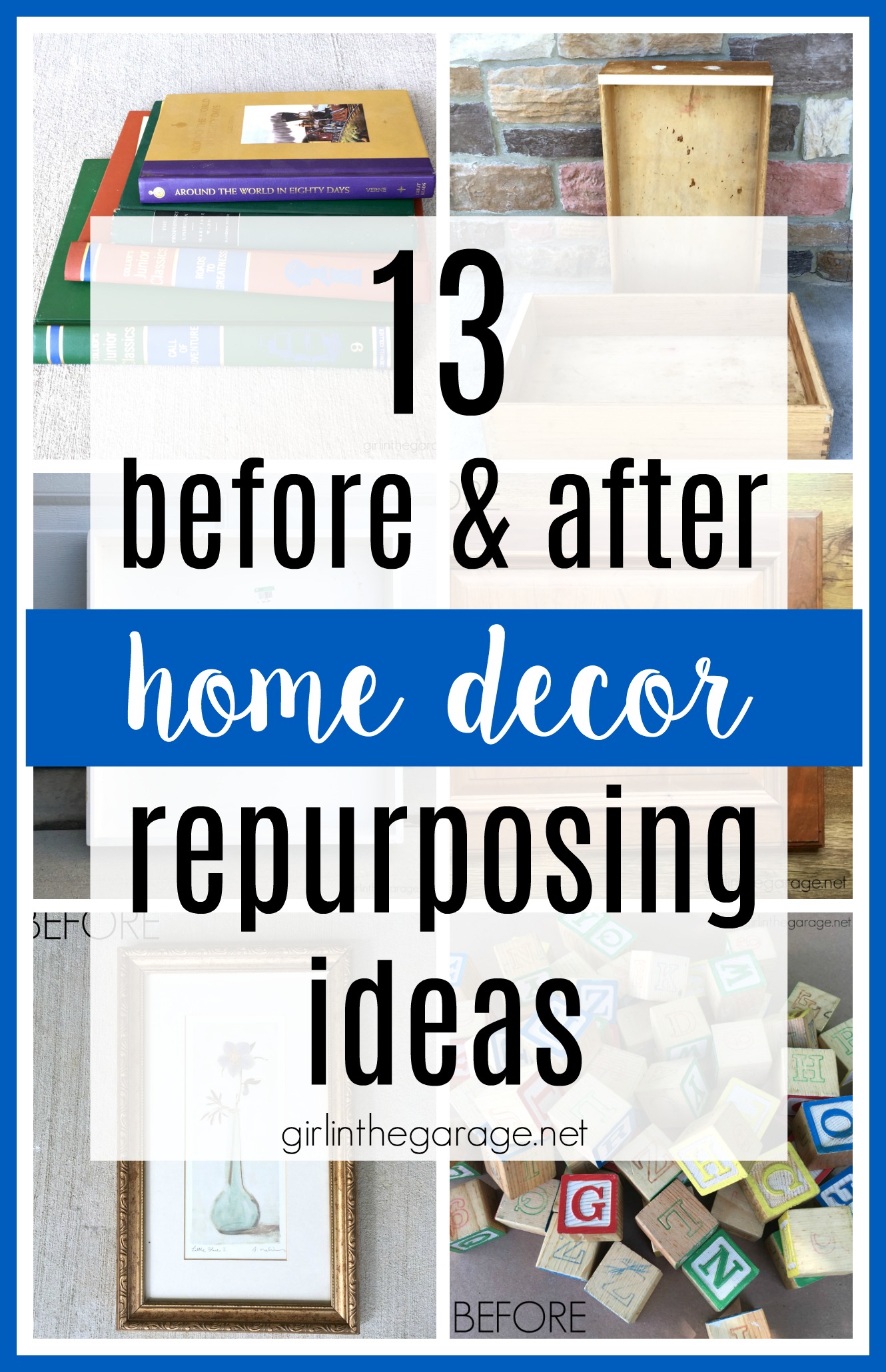 Now it's time for Trash to Treasure Tuesday! I can't wait to see what my friends have been up to…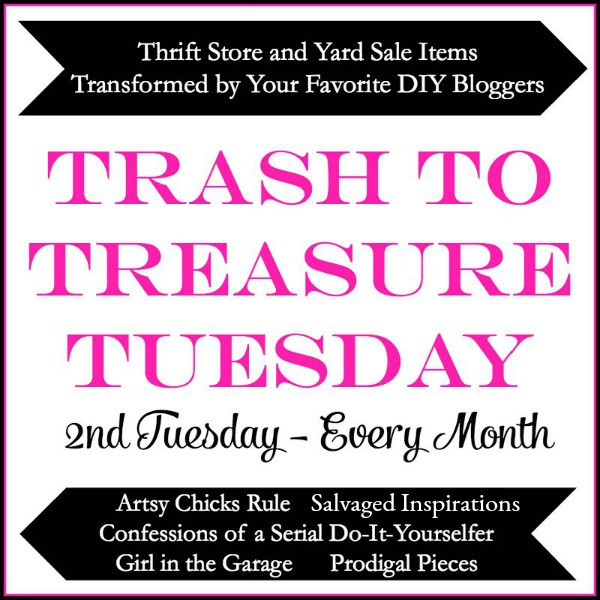 Below are the Before photos – visit the links underneath to see the creative Afters and to learn how they did it: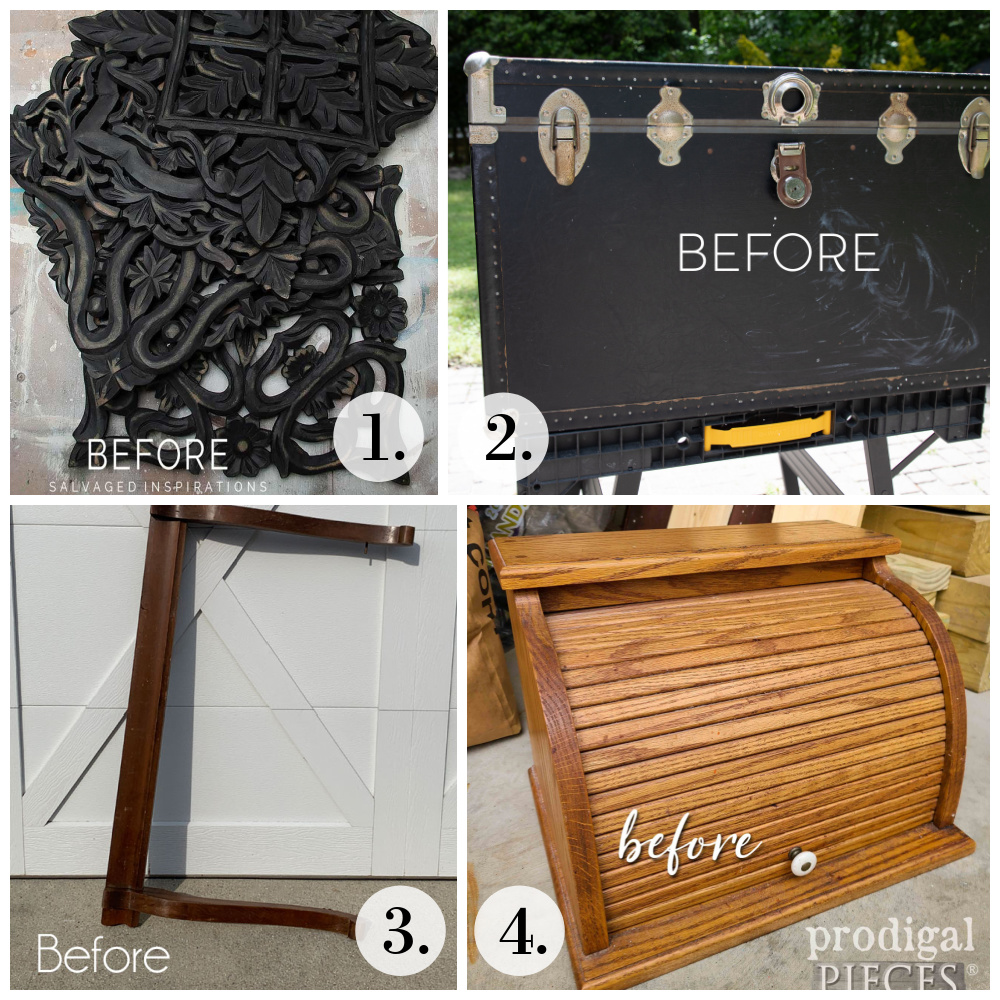 1. Salvaged Inspirations
2. Artsy Chicks Rule
3. Confessions of a Serial DIYer
4. Prodigal Pieces