Welcome back, friend – I'm in the holiday spirit for this trash to treasure project!
I got this thrifted metal tray for only $3, and today you'll see how it was repurposed into a Christmas wreath (actually it can qualify as a winter wreath that can stay out longer) – and it turned out SO cute!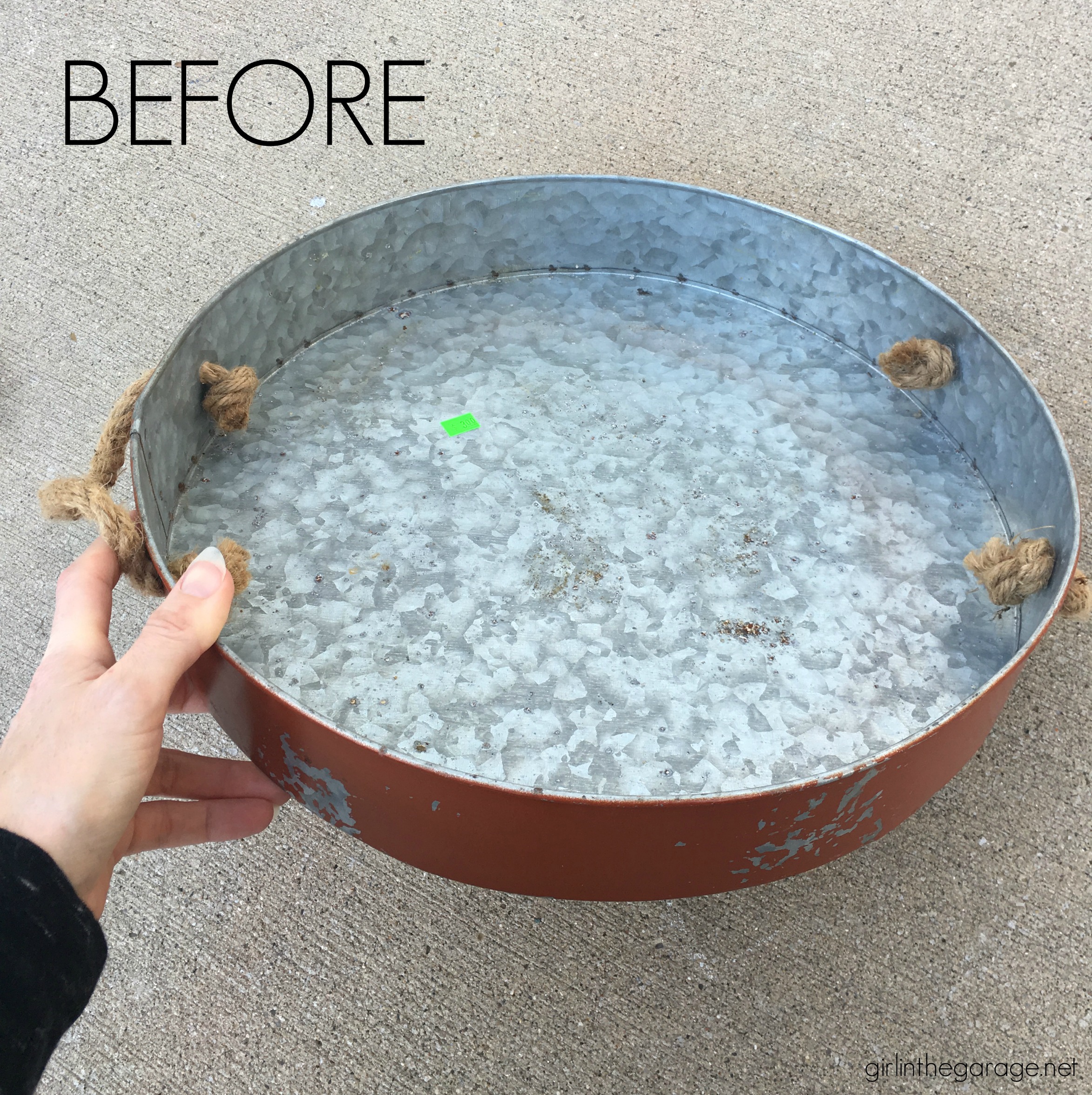 *This post contains some affiliate links so you can easily find the products I use and recommend. Discover all my favorite tools and brands for doing DIY projects here.
Also – look for a quick helpful video of this project inside this post.
First, I determined what would be the bottom of the wreath and cut the rope handle off that side.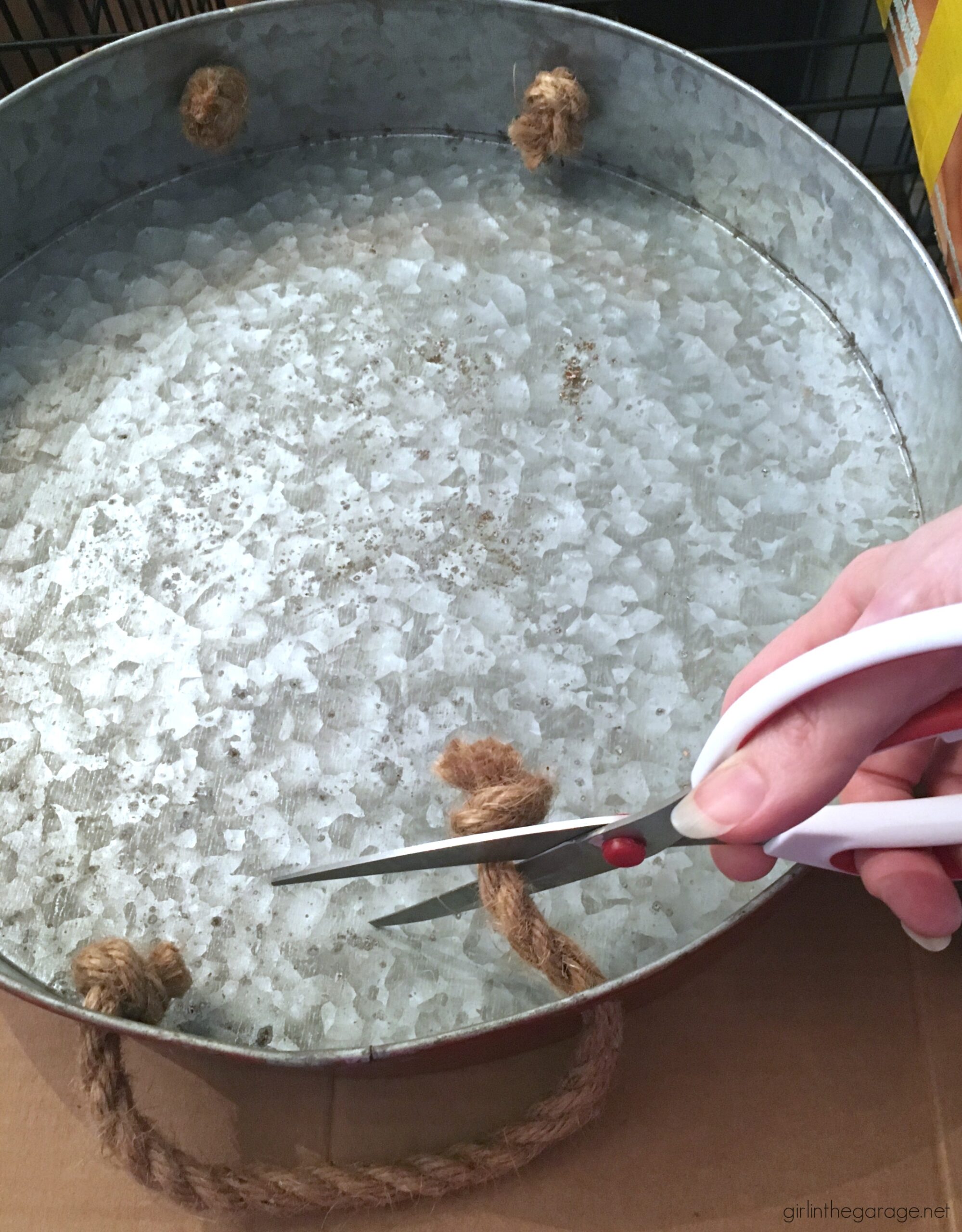 Next I found two small paint stirrer sticks which happened to fit inside the tray and glued them across the bottom with my favorite strong super glue and let it dry. (Of course you can use any small wood scraps, ruler pieces, etc.)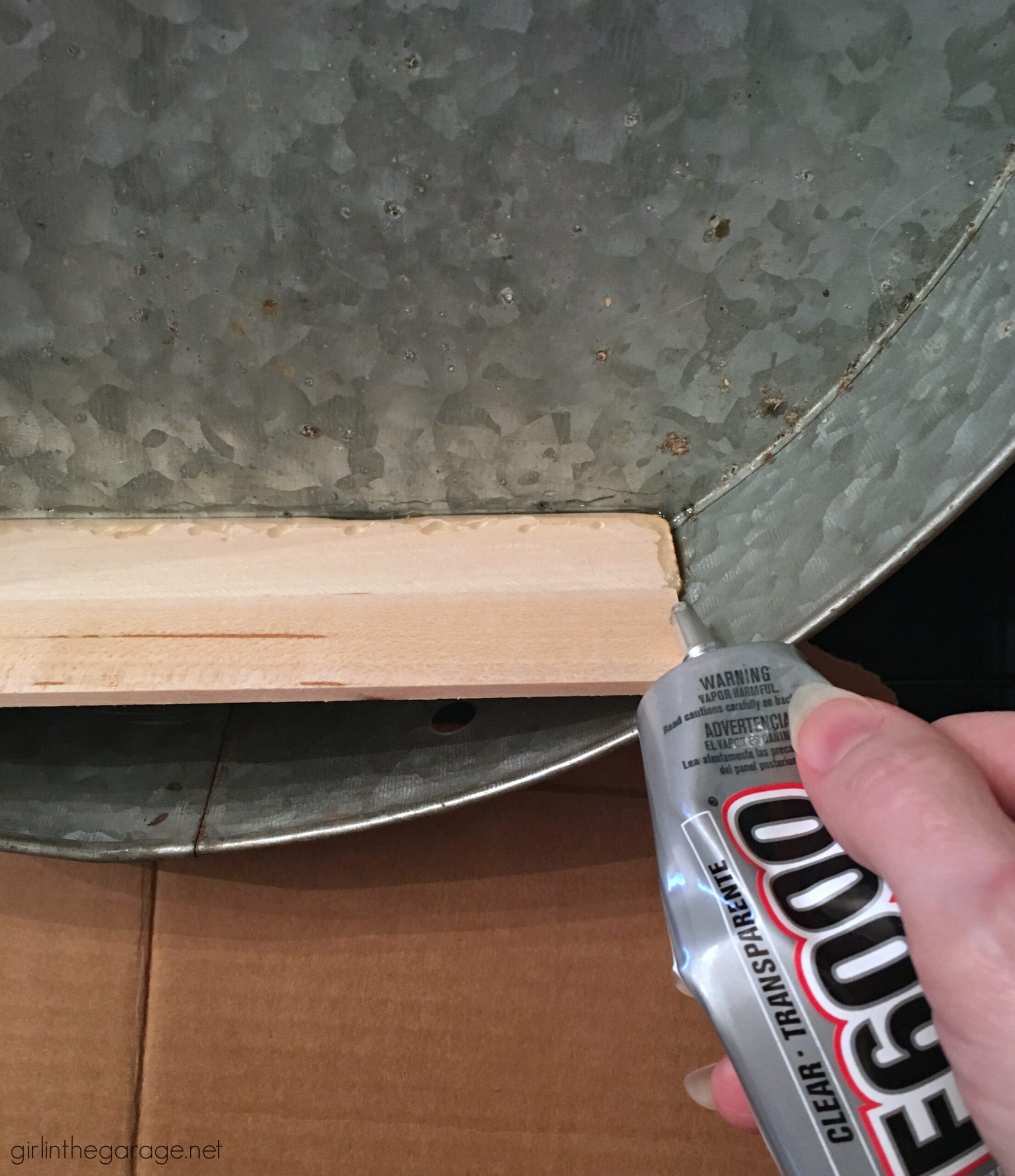 Then I took some white fuzzy fabric that looks kind of like snow and cut enough to cover the wood and then fold underneath to hide the gap.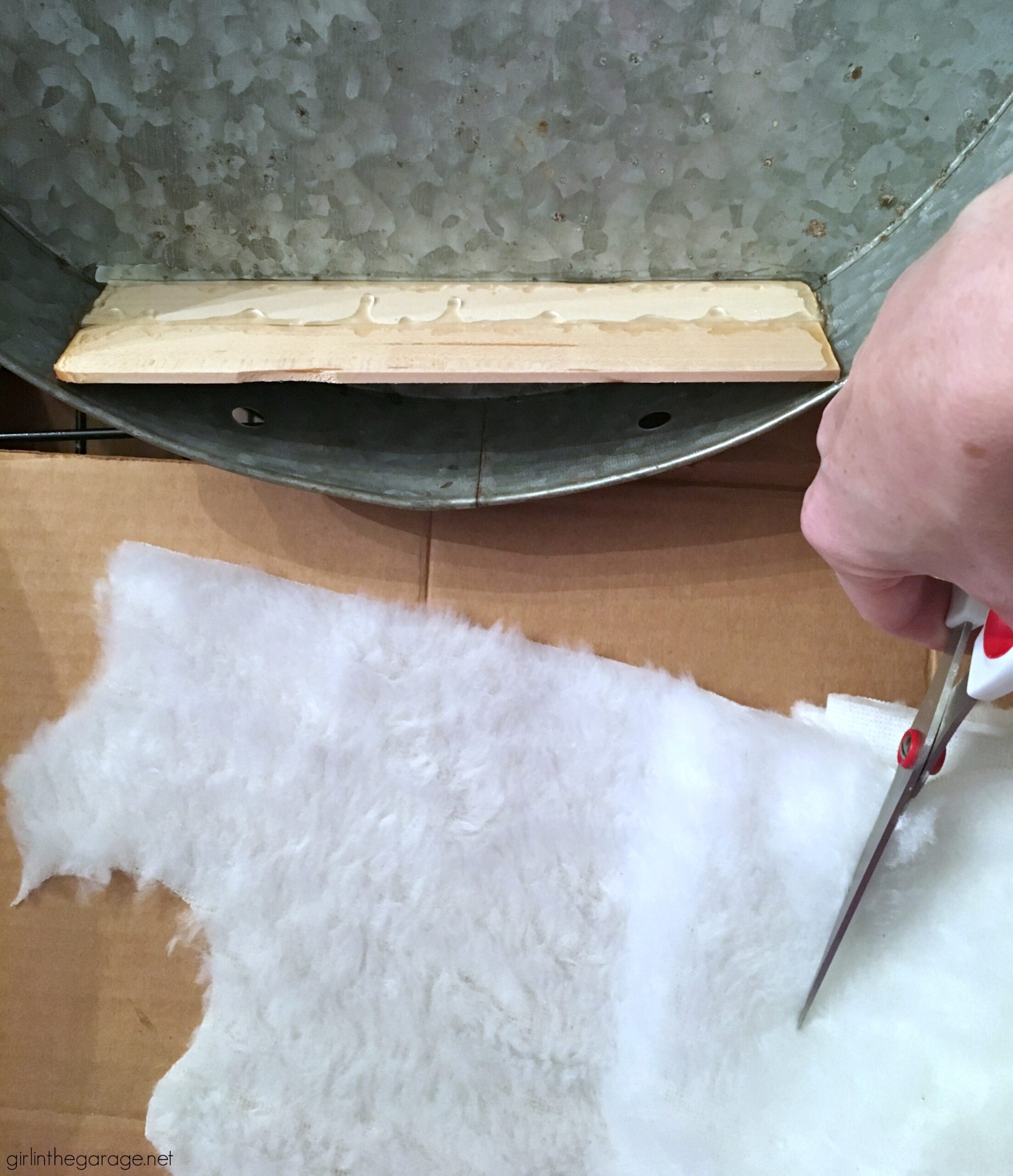 It was also secured with glue.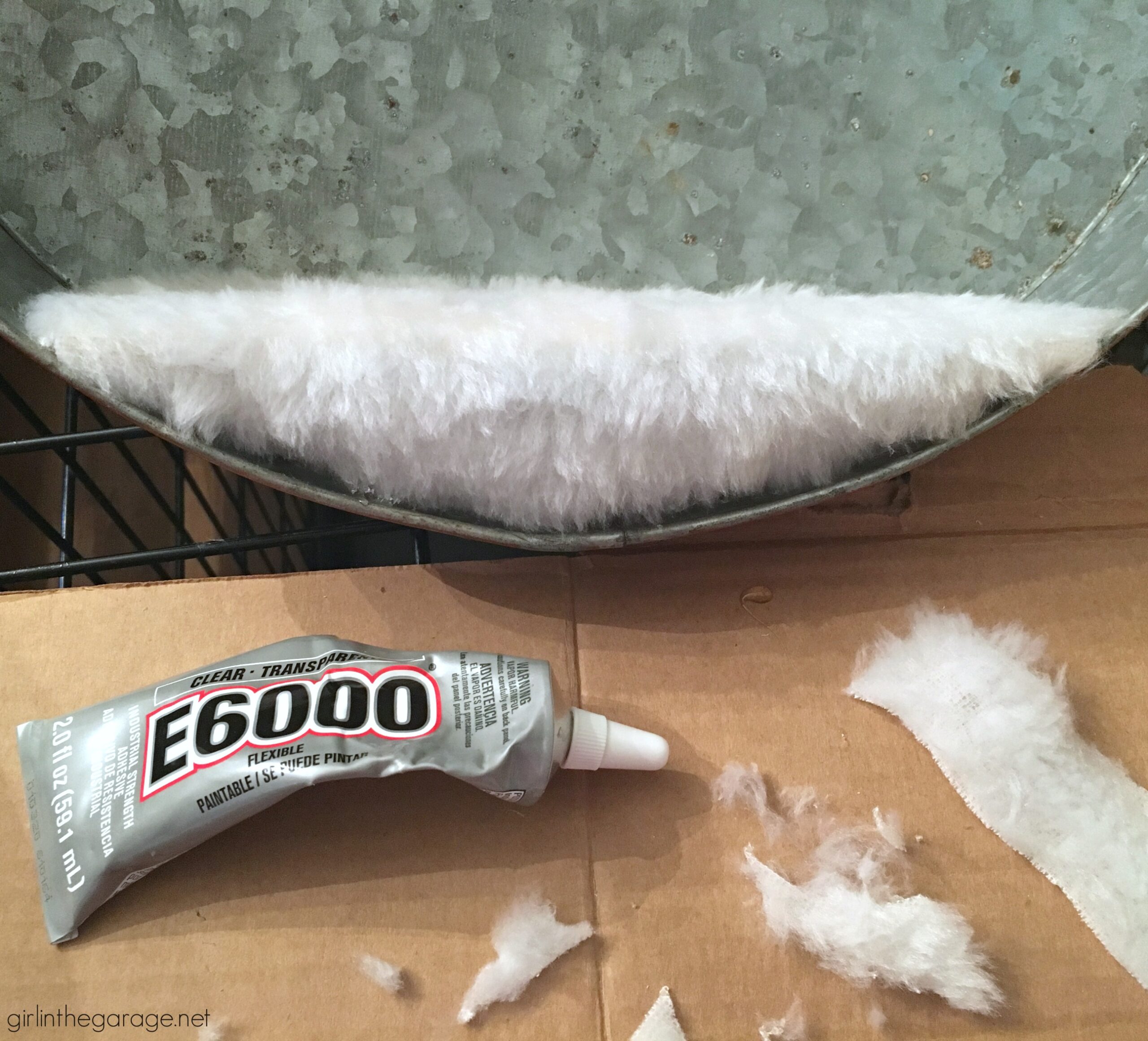 Then I used this adorable Christmas truck and tree stencil and my favorite foam pouncers.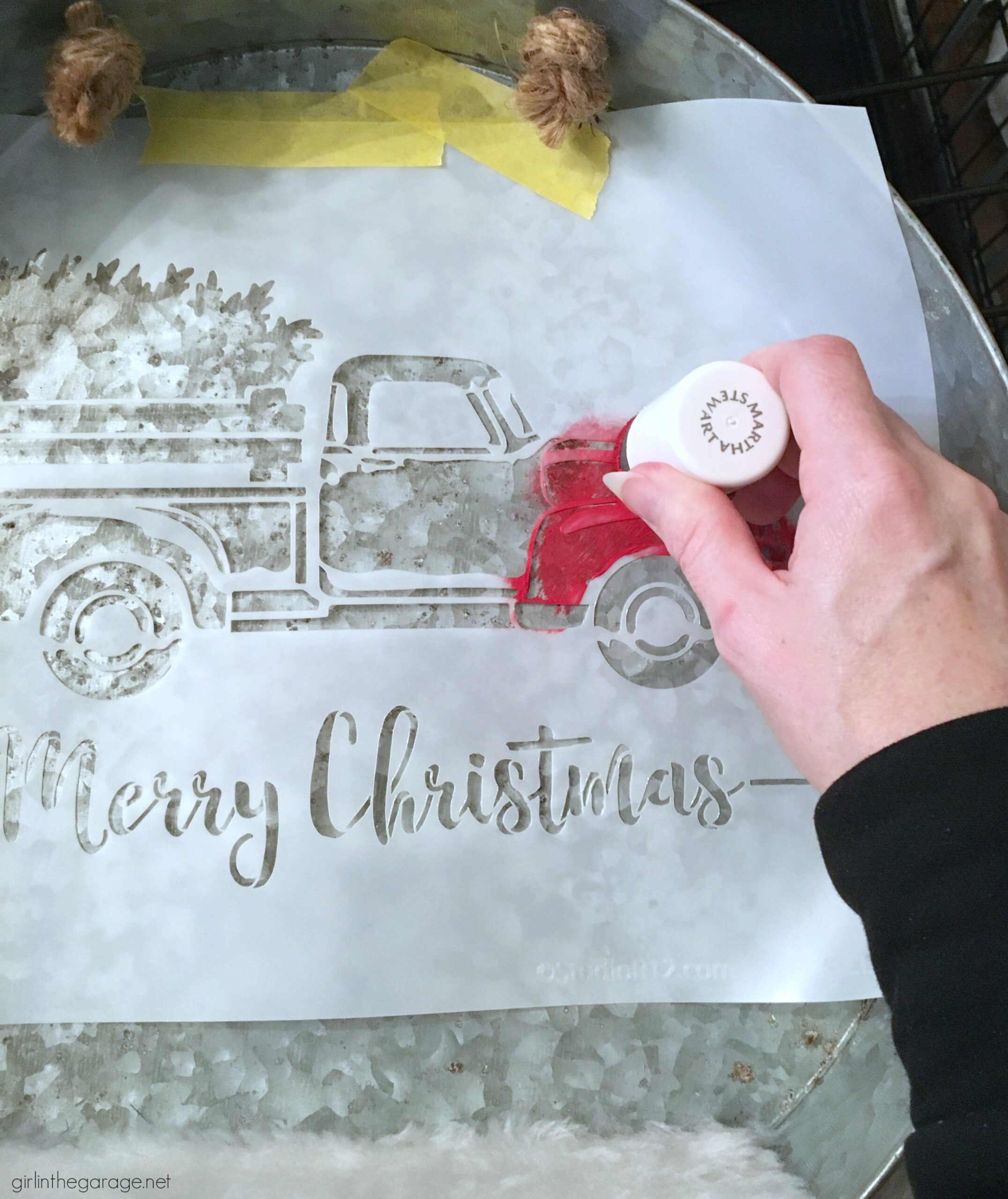 After securing the stencil with painter's tape, I used four different paint colors to fill it in.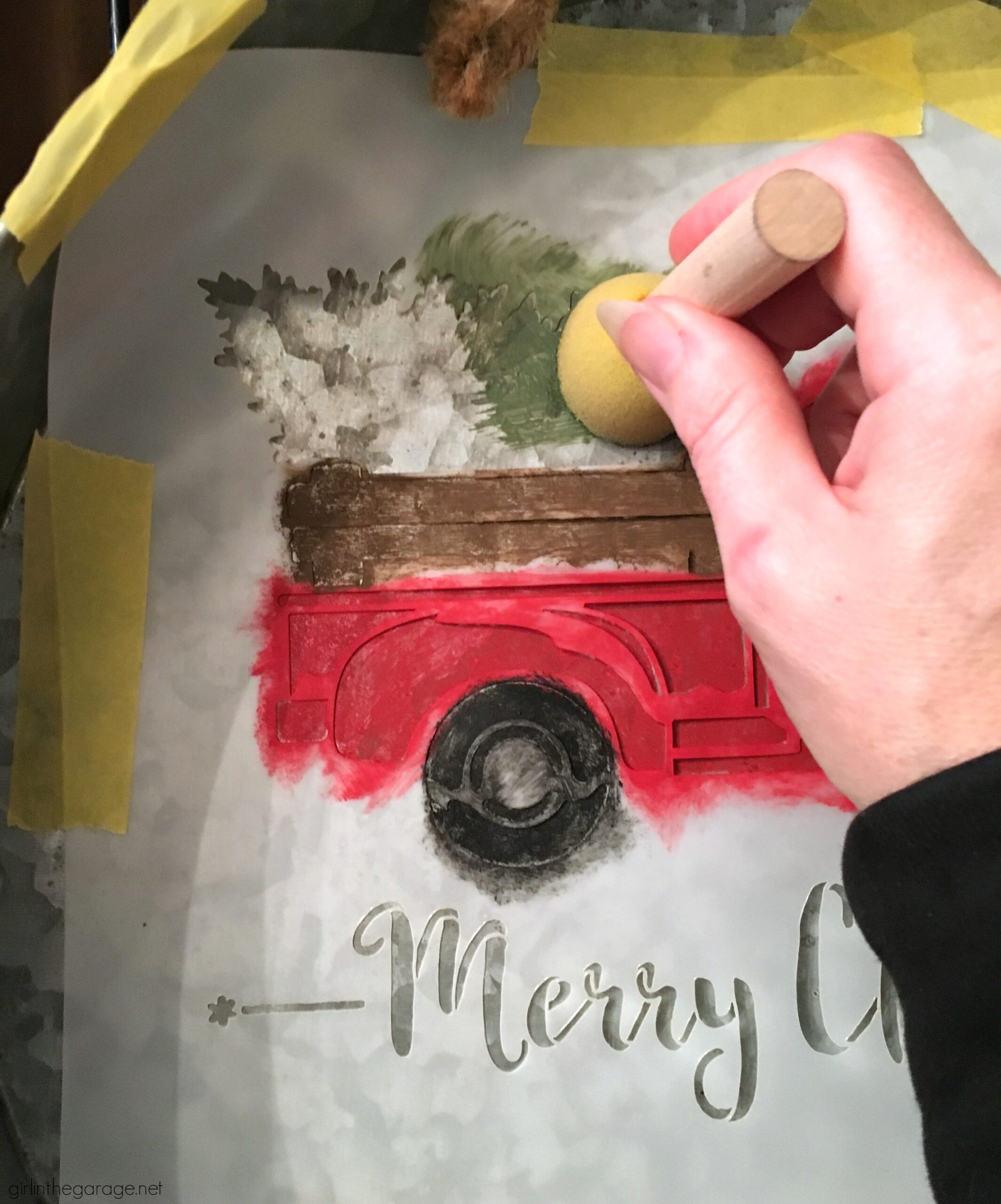 Finally, I got some miniature bottle brush trees of assorted sizes (so tiny and cute!) and glued them onto the snow.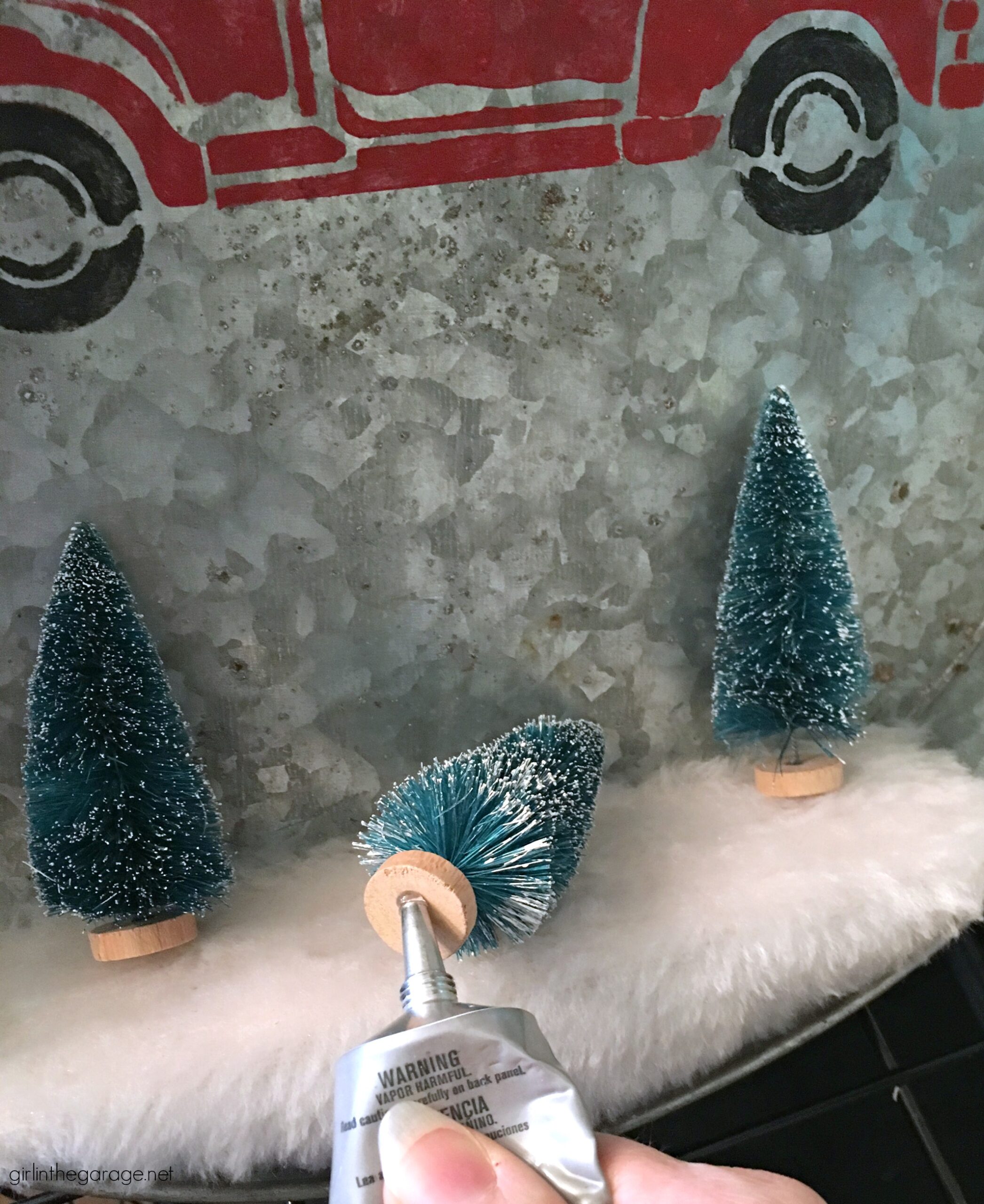 Gently press down for a couple minutes until the glue dries. (For this step, it helps if the wreath is propped upward and not laying down.)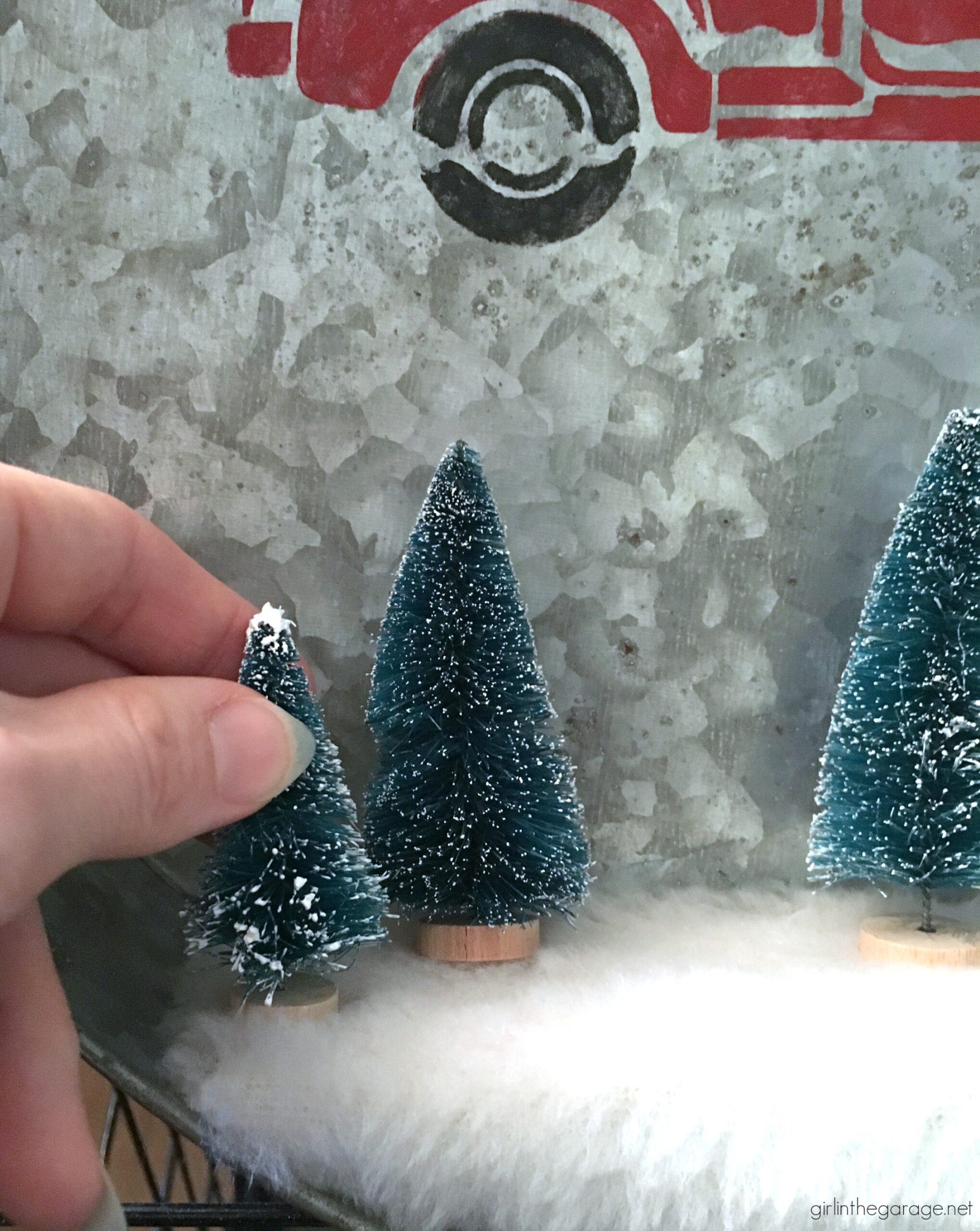 Once the glue is dry, you're all done! Isn't this such a fun piece of Christmas (or winter) decor?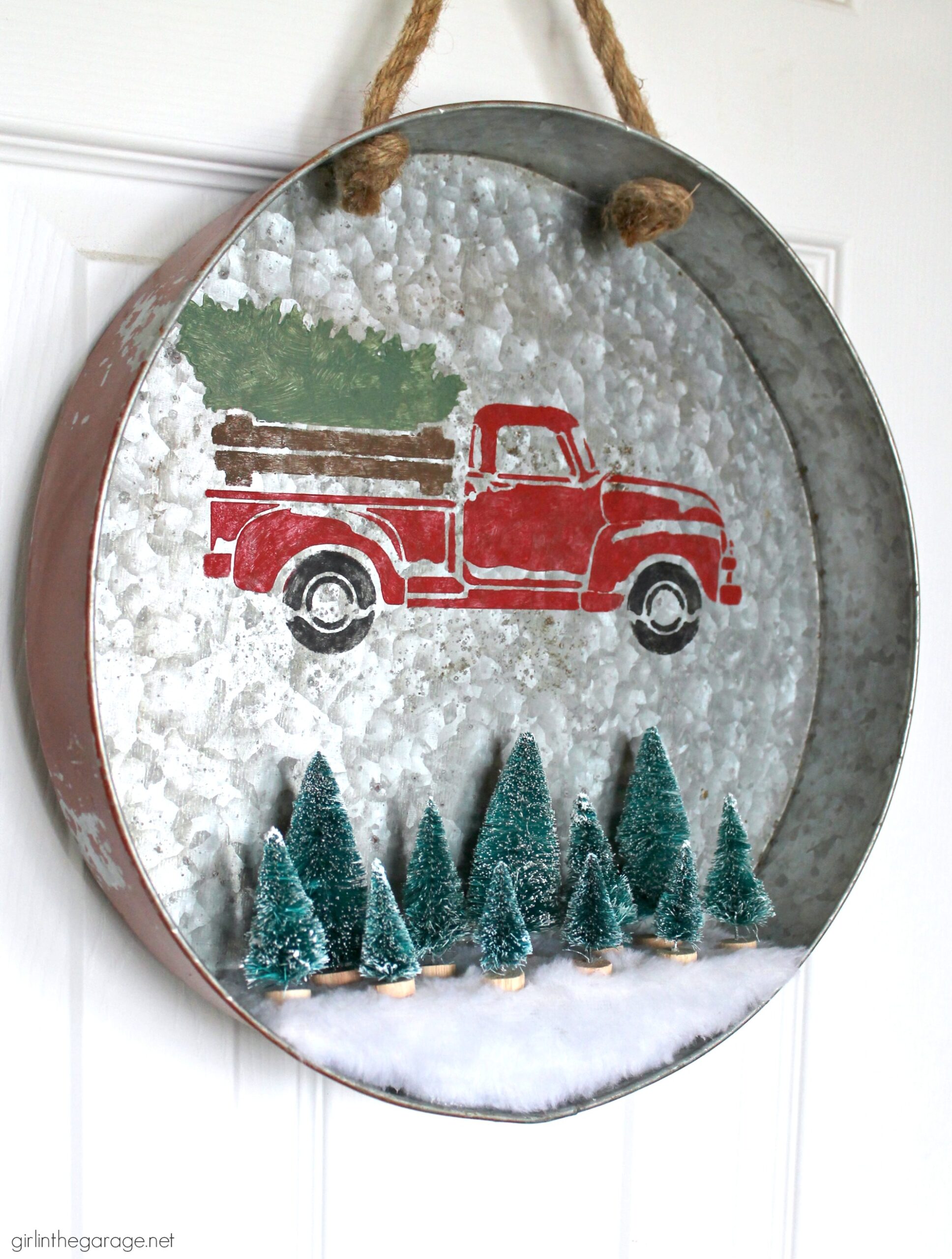 And aren't miniature things so much cuter than regular-sized things??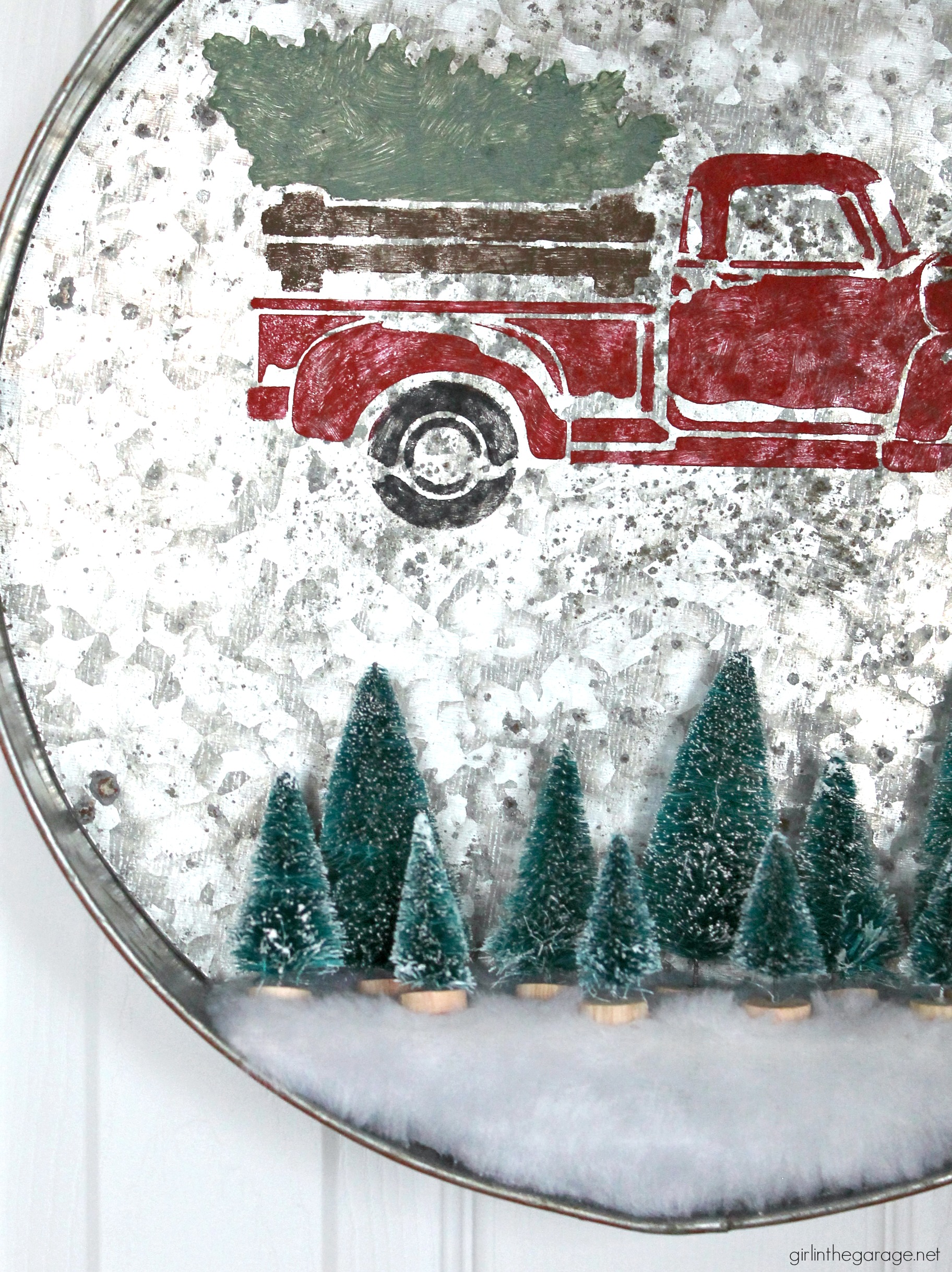 The truck is adorable too. I almost painted it all one color, but I'm glad I didn't.
I hope this repurposed metal tray to DIY Christmas wreath has given you some inspiration for new projects. And fingers crossed you'll find a thrifted tray just like this one. 🙂
Feel free to pin or share any images in this post with a crafty friend – or so you can easily find this project again later.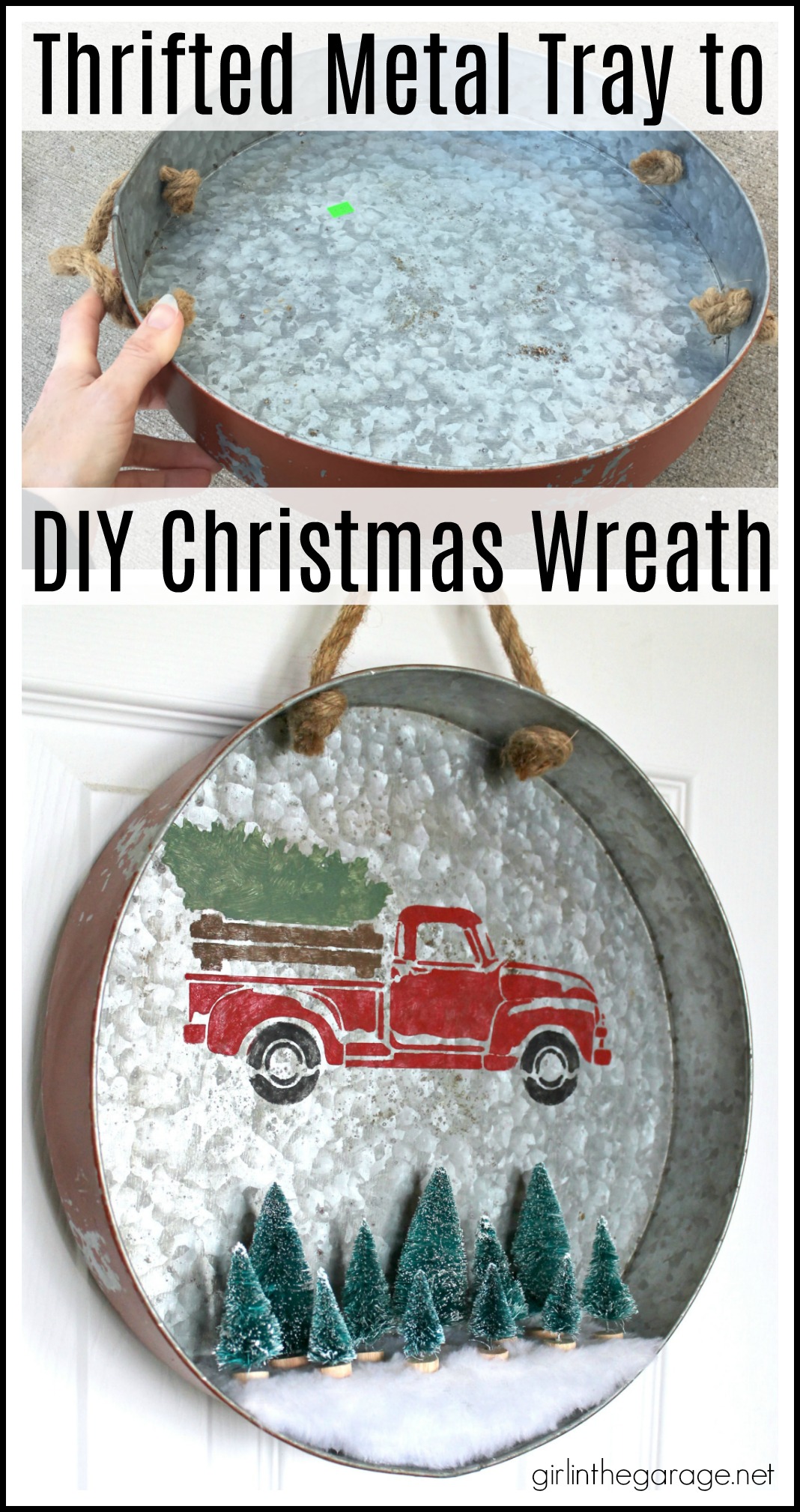 Here are a few more DIY Christmas decor projects from the past: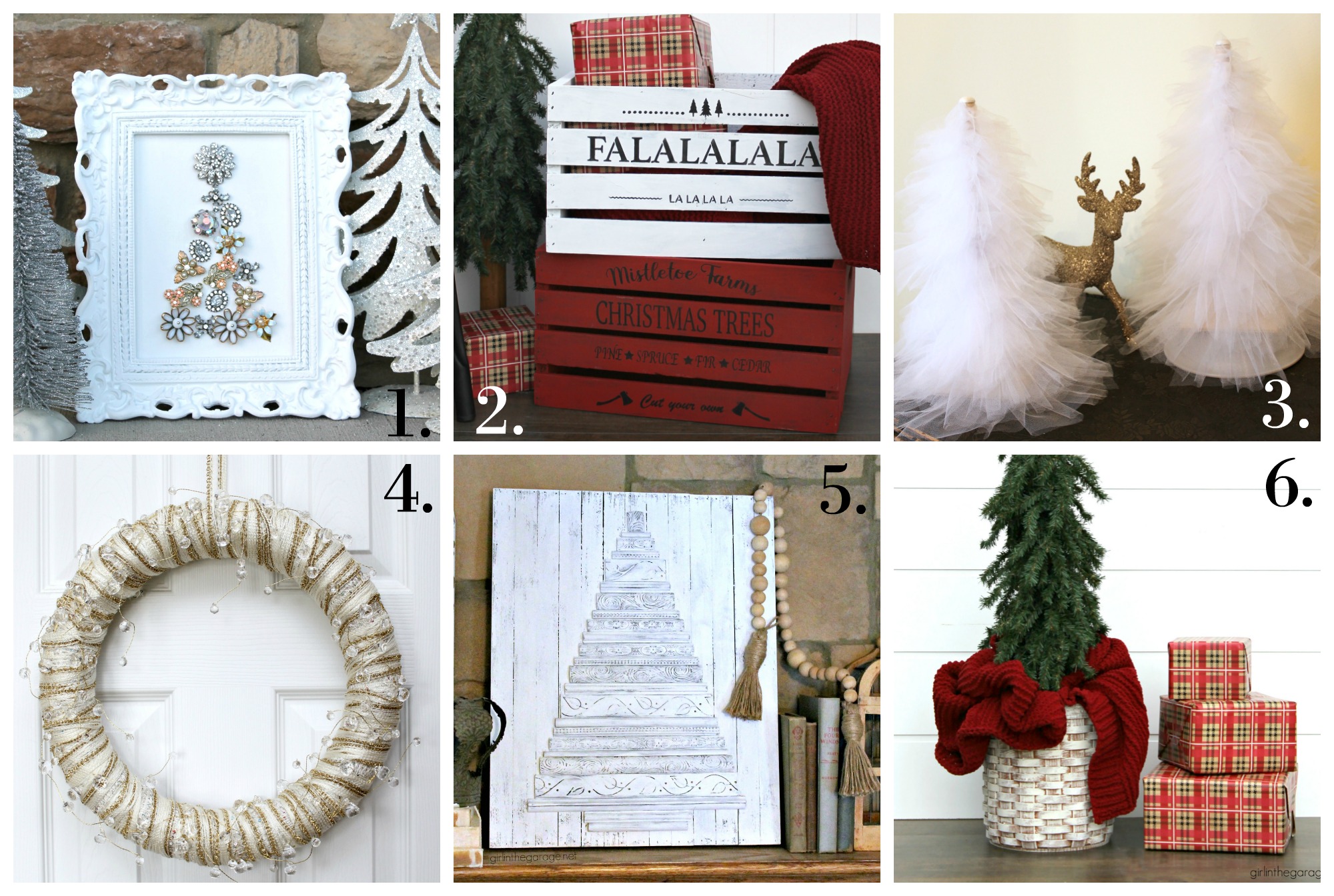 1. Vintage Earring Christmas Tree 2. Painted Holiday Crates
3. DIY Tulle Trees 4. Metallic Yarn Holiday Wreath
5. DIY Moulding Christmas Tree 6. Christmas Tree Basket Stand
Now it's time for Trash to Treasure day with my blogging buddies! Below are the Before photos – visit the links underneath to see the amazing Afters and to learn how they did it: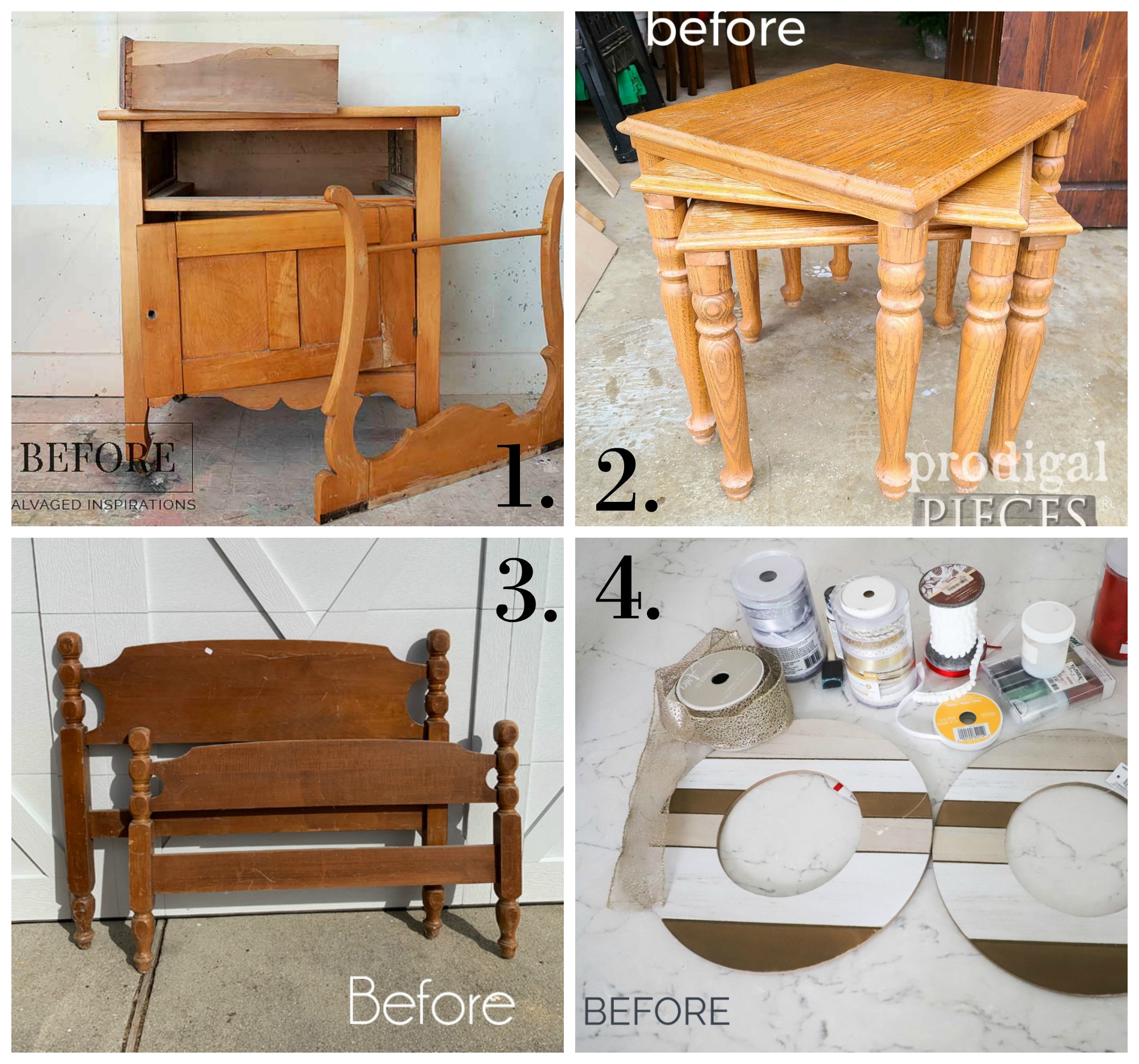 1. Salvaged Inspirations
2. Prodigal Pieces
3. Confessions of a Serial DIYer
4. Artsy Chicks Rule