How to Paint and Stencil Holiday Crates for Festive Home Decor
Are you excited for the holidays? Working on festive projects gets me more in the spirit. For today's project, I started out with these black spray painted wooden crates that I found on FB Marketplace. I think I paid $20-25 for all four, which is a pretty good deal since they're usually about $10 each unpainted.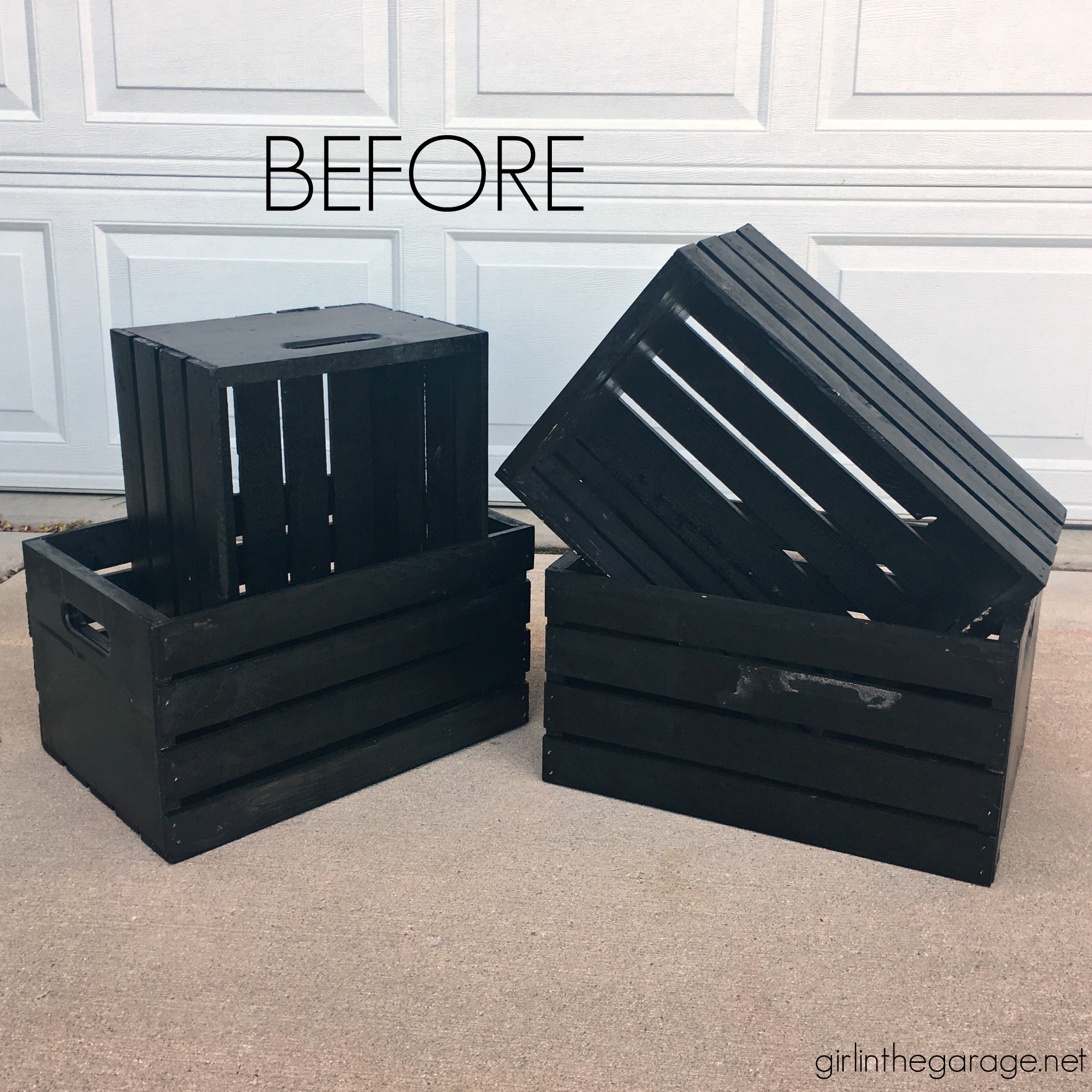 The problem was: they were poorly spray painted. I get it, spray painting is not always as easy as it seems. If you stand too close, or spray too heavily, you'll end up with drips and uneven coloring. I had some work ahead of me.
*This post contains some affiliate links so you can easily find the products I use and recommend. Discover all my favorite brands and tools for doing DIY makeovers here.
First, I added a couple nails to some loose boards.
Then I pulled out one of my recent favorite purchases – my new orbital sander, since my old one finally wore out. This new sander fits well in my hand and is built to last for many, many projects – and even has its own sturdy carrying case to keep it safe.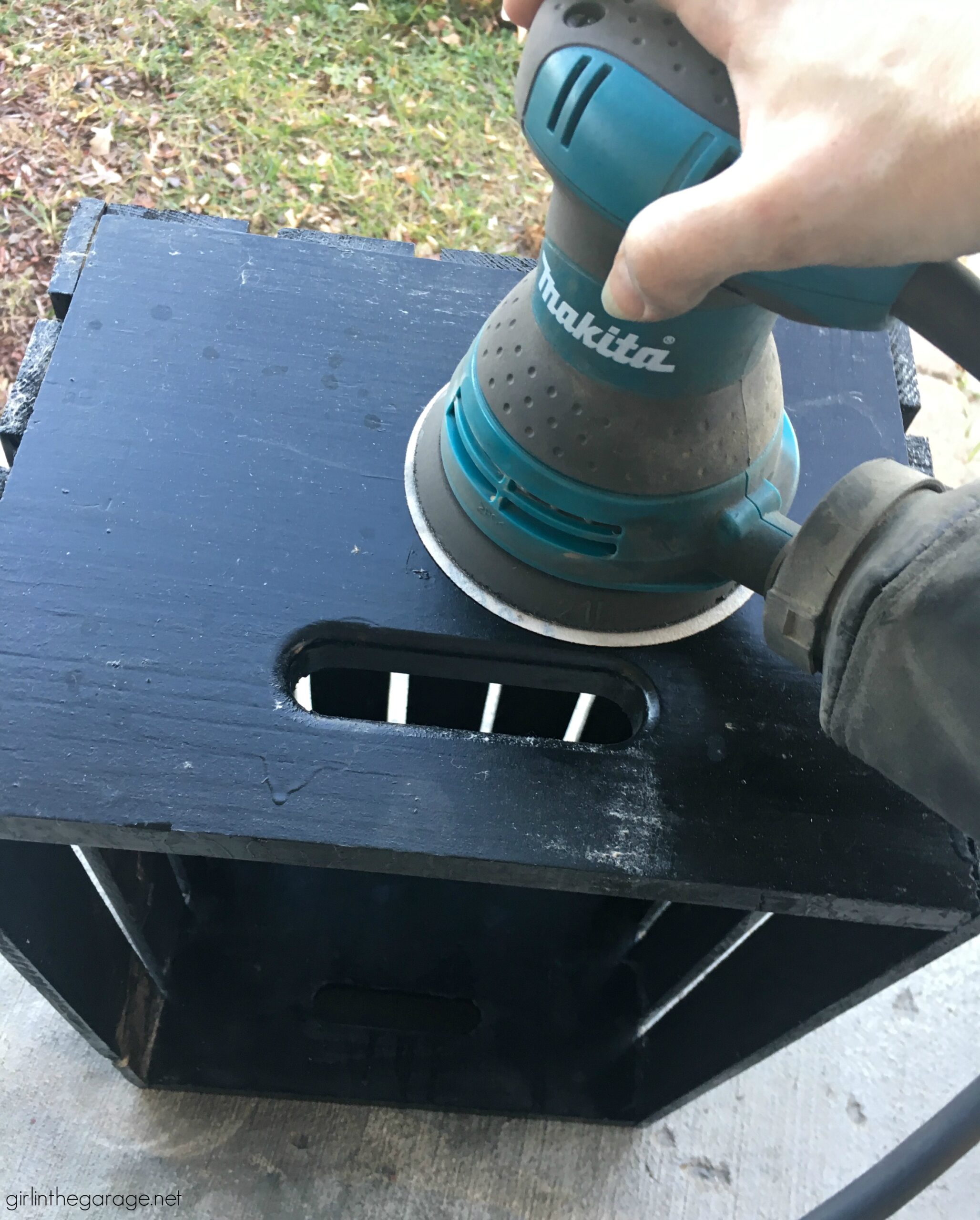 Remember to stay safe and wear proper safety gear when using any power tools. I sanded all of the crates for smoothness and then wiped away the black sanding dust. (Not the most fun, but it's an excellent arm workout! haha)
Next I painted the crates – two white, one tan, and one red – using one of my favorite Purdy paint brushes. I didn't mind that there was a base coat of black already.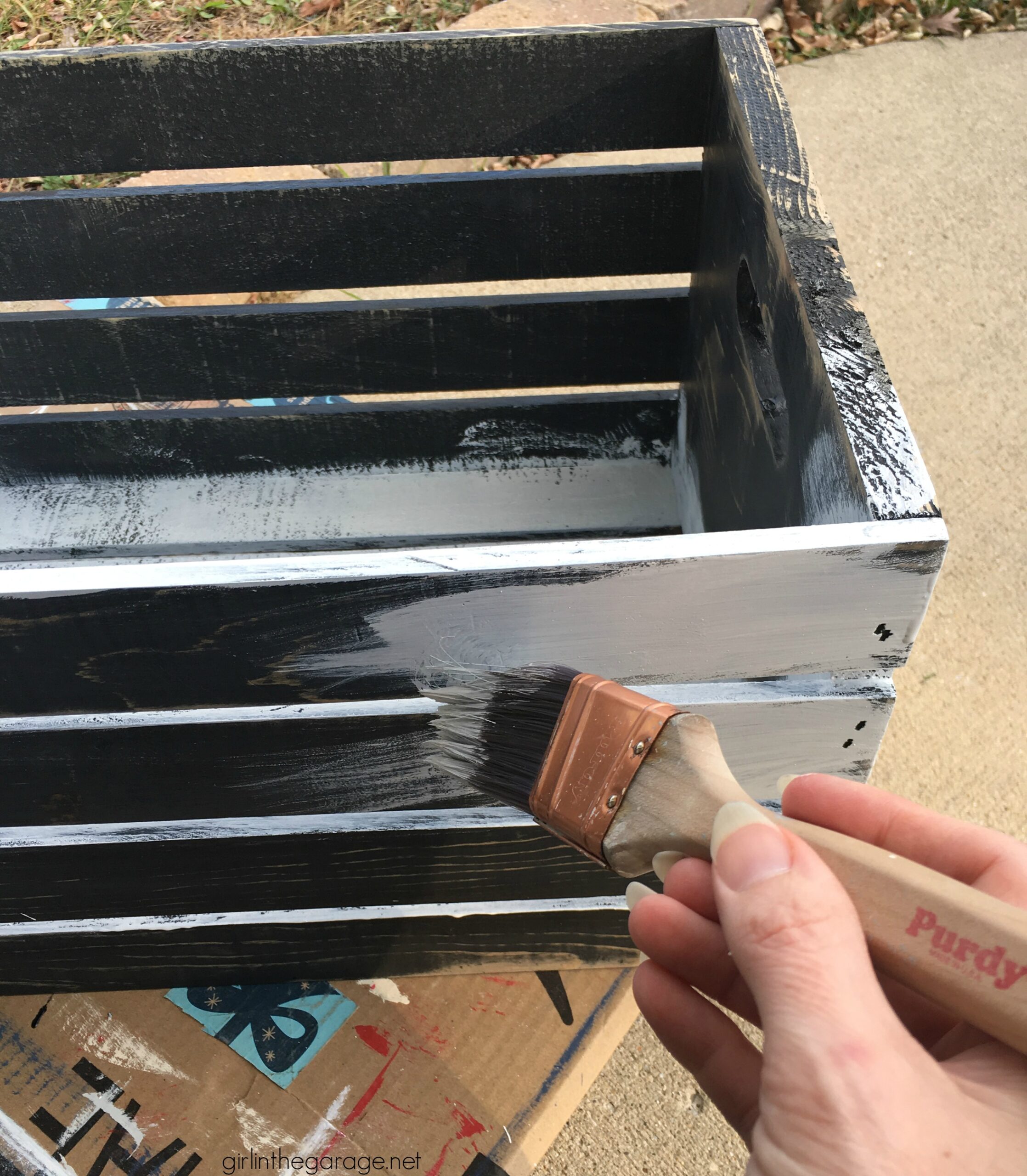 I painted two of the crates with these fall stencils (6-pack) using my favorite foam pouncers. The stencils were held in place with delicate surface painter's tape to not damage the paint underneath.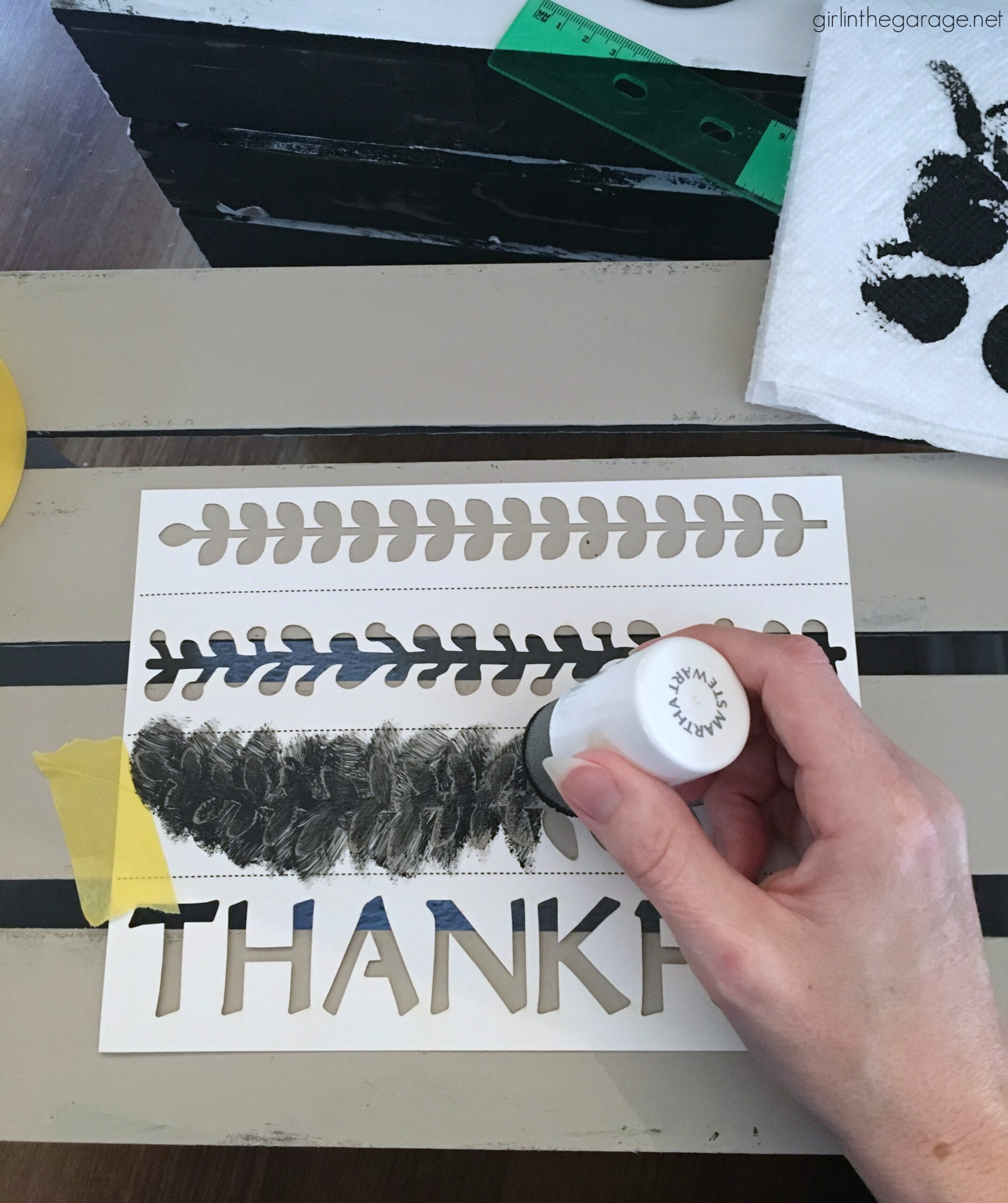 In all honesty, the fall stencils didn't give the crispest lines because they're made with cardstock. I had to touch the lines up a little with a small paint brush. But the crates still turned out cute!
The two Christmas holiday crates turned out even better. This is an 8-pack of Christmas stencils that has a lot of adorable designs, and better durability than the fall stencils. The lines turned out much crisper too.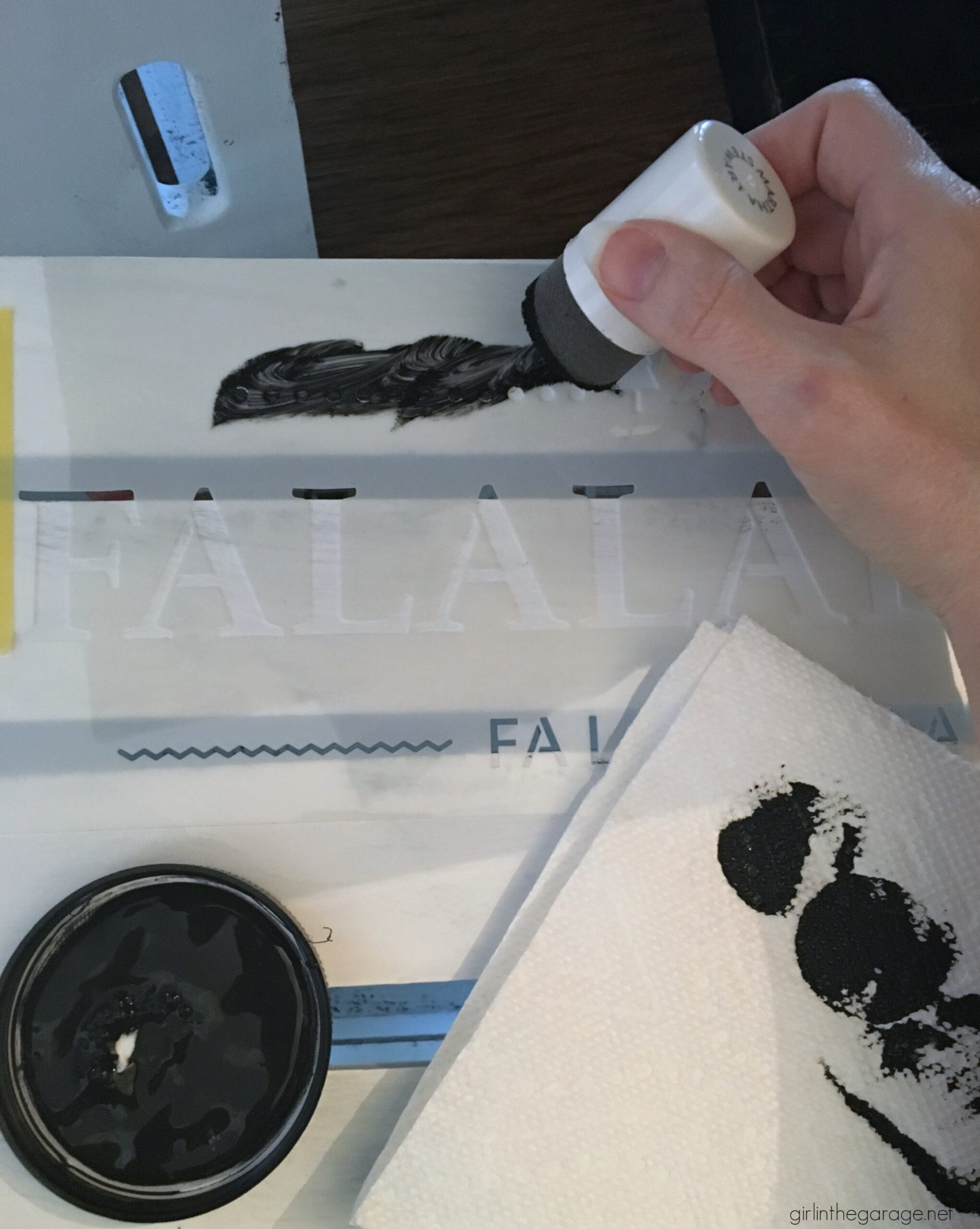 I chose two of the stencils that have smaller words to fit on the wood crate slats.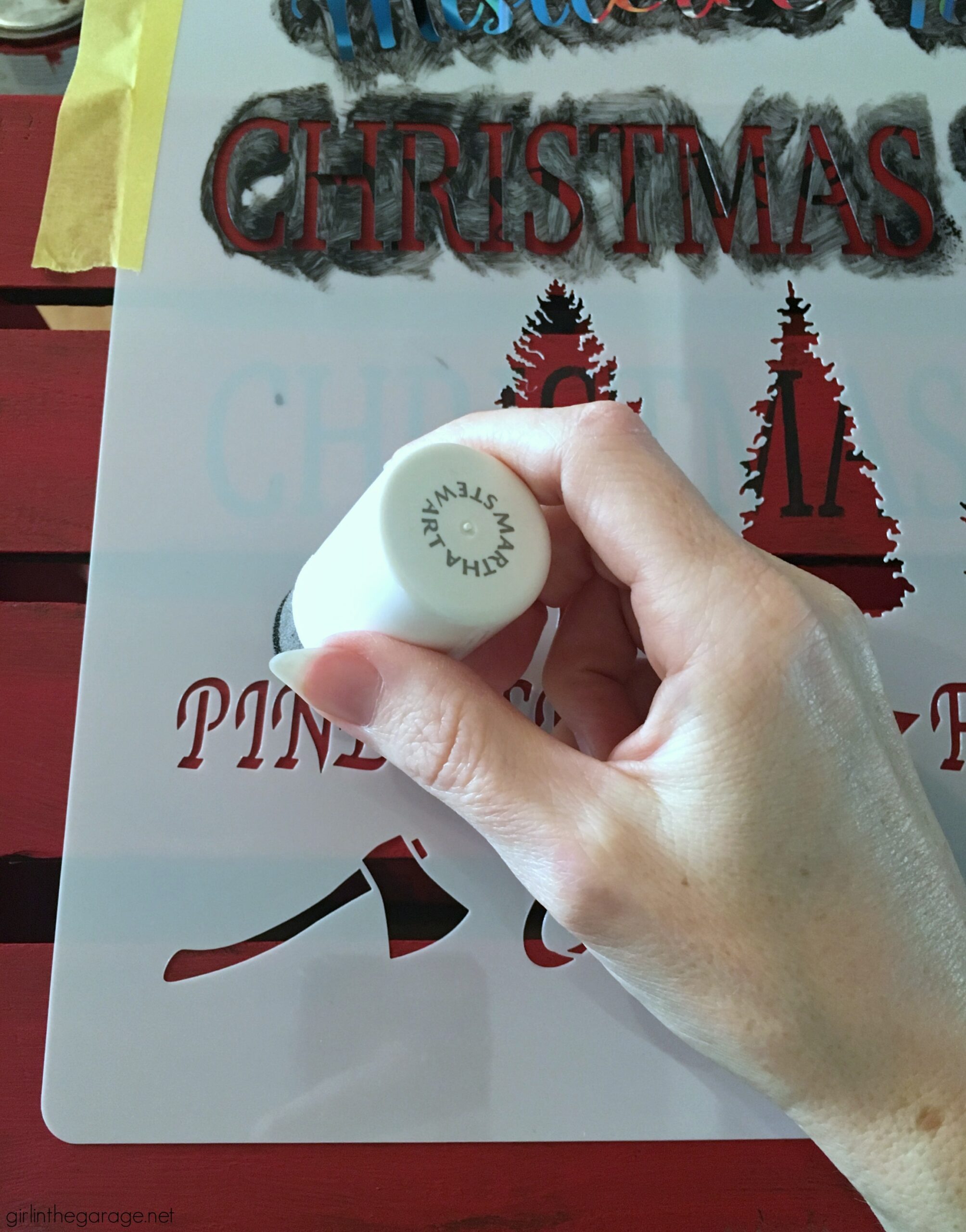 And here are the two Christmas painted holiday crates…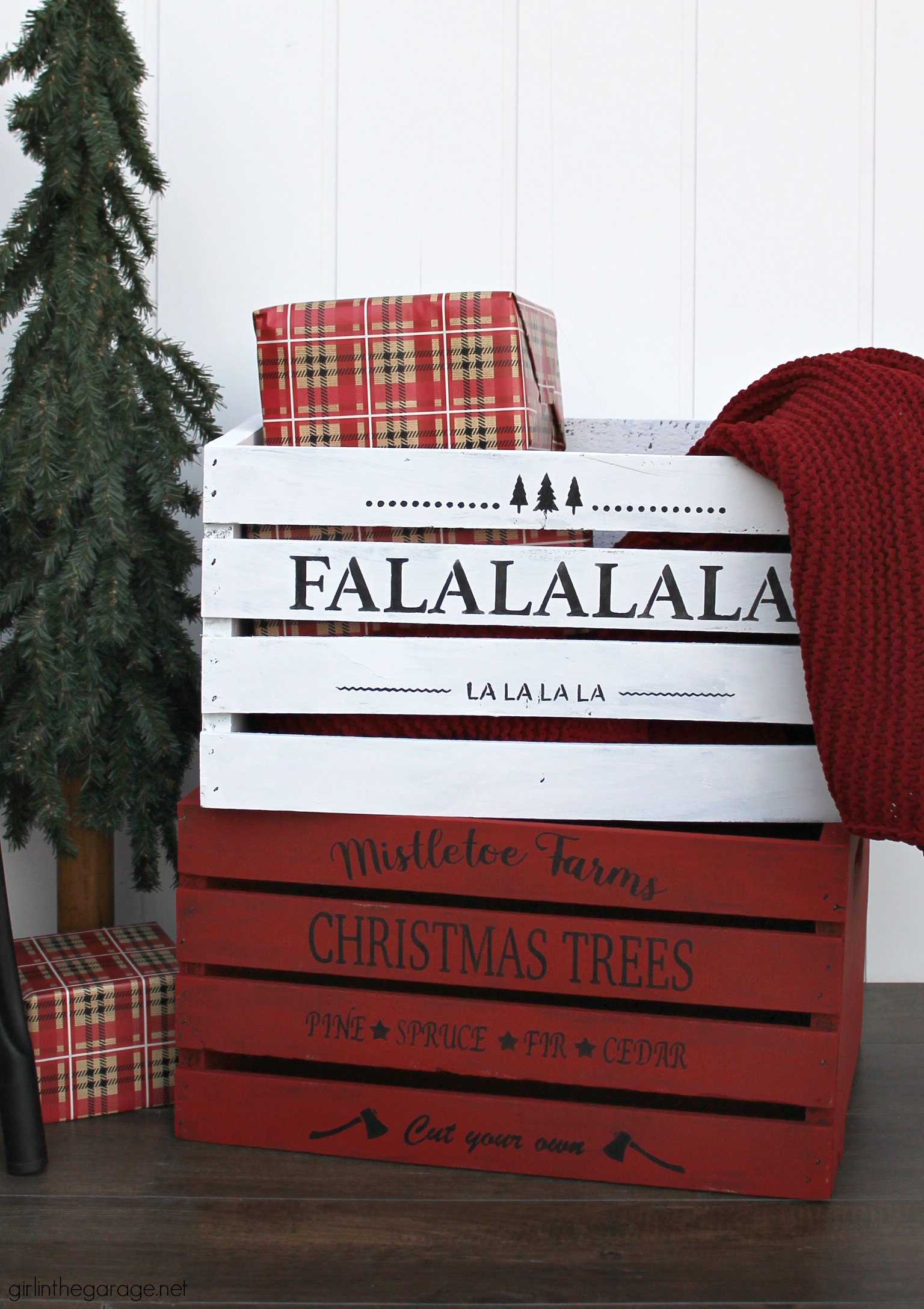 Any of these stenciled wooden crates would be a fun, inexpensive addition to your holiday decor. (Or a great idea to sell in your booth!)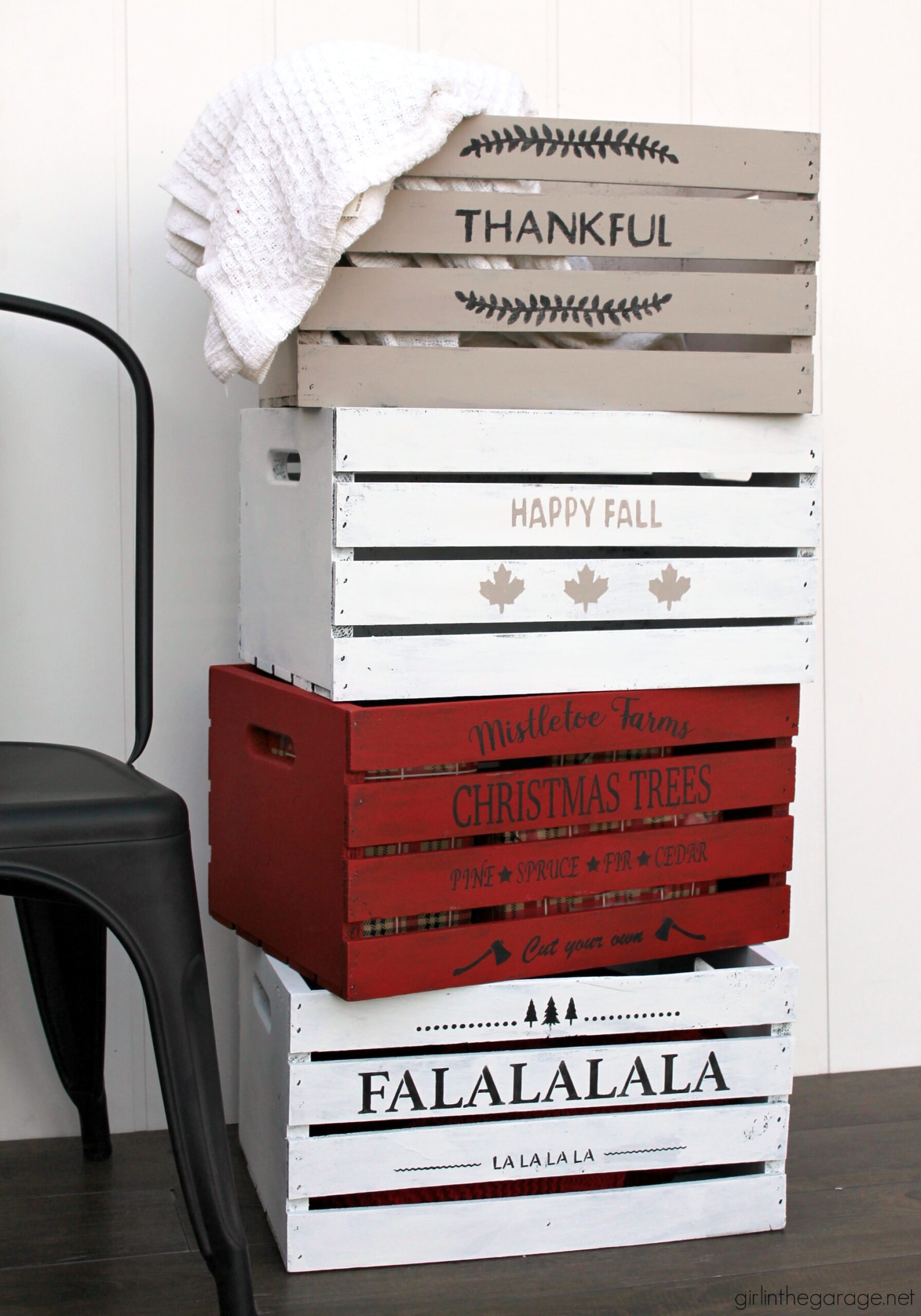 Please feel free to pin or share any of the images in this tutorial to easily find it later.
Even if you bought these unpainted wooden crates new, it's still a great budget-friendly DIY decor idea.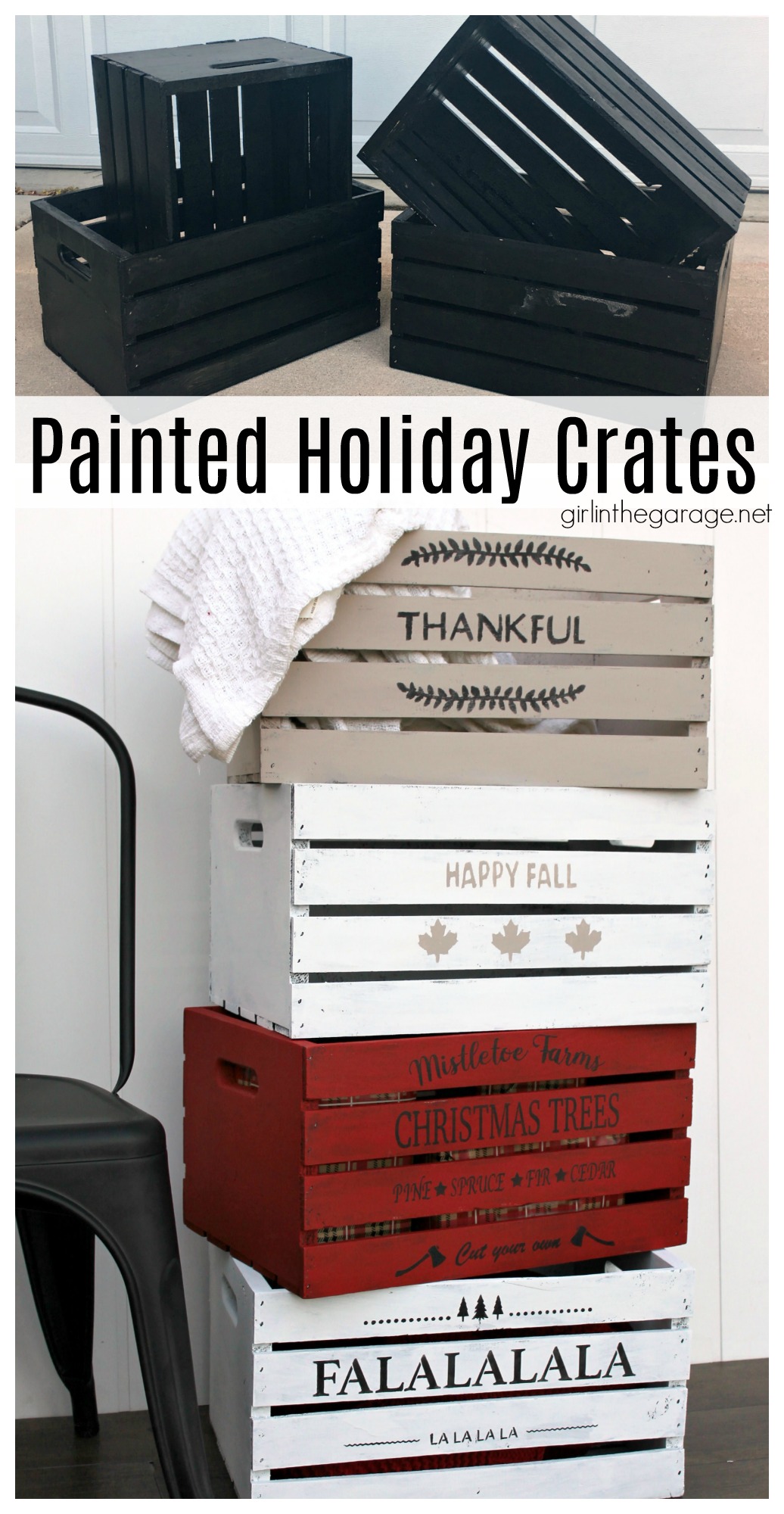 Here are other popular crate projects you might like:
Now it's time for Trash to Treasure makeovers with my blogging friends. Let's see what free or thrifted items they've updated this month! Below are the Before photos – visit the links underneath to see the creative Afters and to learn how they did it:
1. Prodigal Pieces
2. Artsy Chicks Rule
3. Confessions of a Serial DIYer
4. Salvaged Inspirations