When it comes to choosing a paint brush for your project, there are a LOT of options out there. Have you ever gone to the home improvement store and just stared at the wall of brushes with no clue which one to choose?
Today I'm going to help you learn about the differences between some common brushes so you can make sure you'll end up with the best possible results when painting.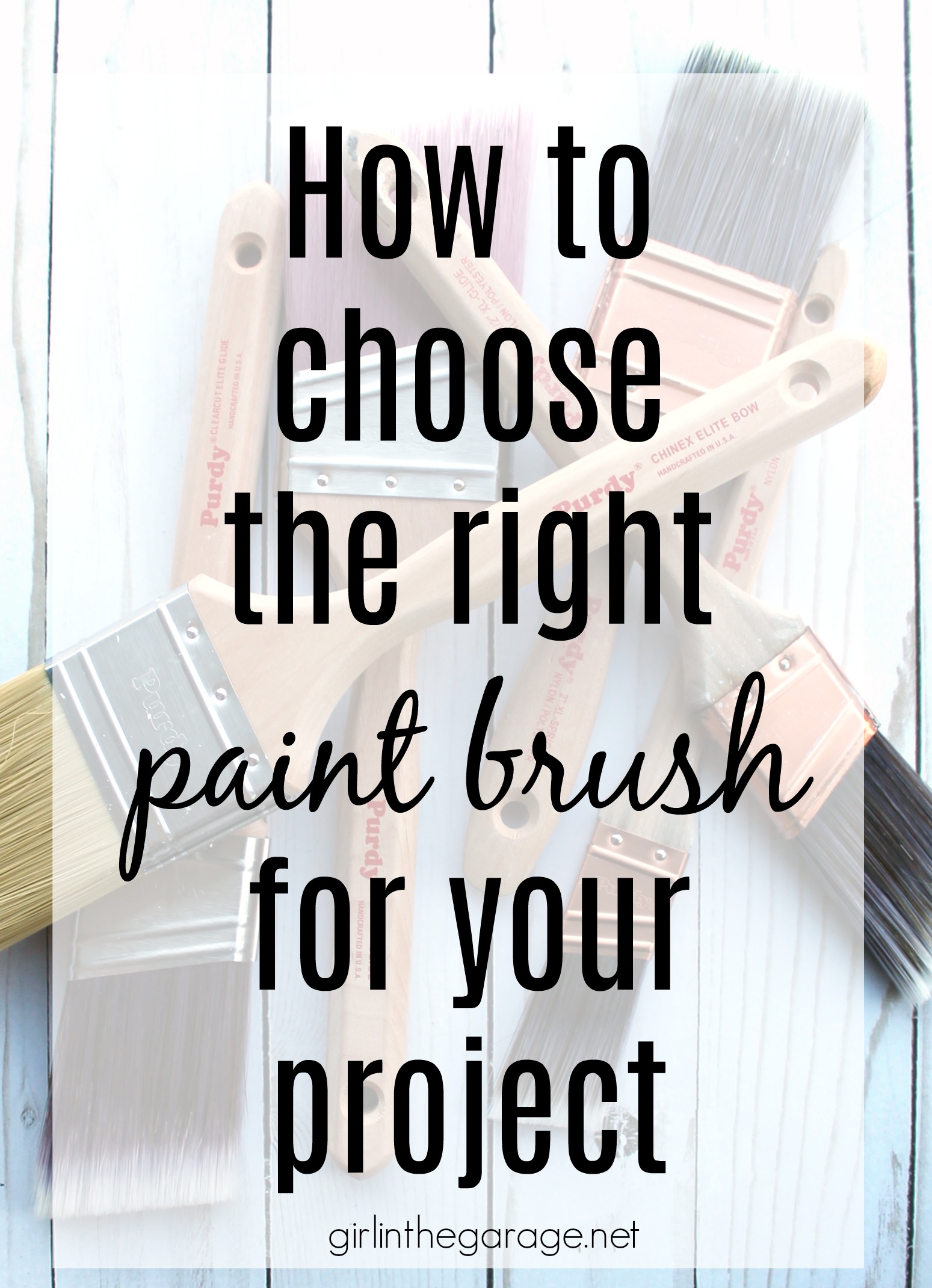 I've used Purdy brushes myself for many years and still regularly use the first ones I bought – if you clean them well (use the cleaner which you'll see further below) and take good care of them (keep the protective cover on when they're not in use), they'll last practically forever!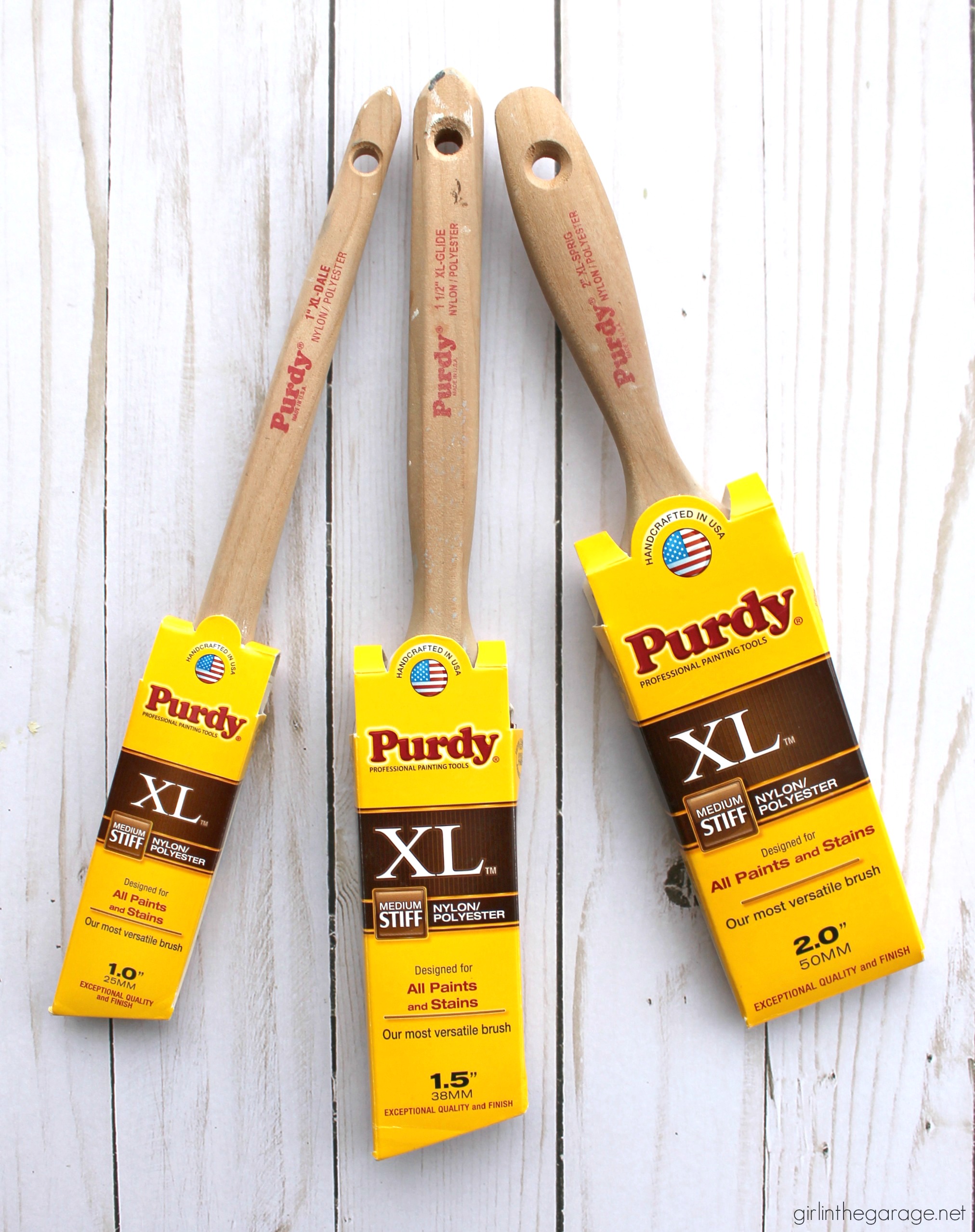 First, the Purdy XL brushes are the most versatile which is probably why I have three in different sizes! The bristles are medium stiffness and they're great for interior and exterior projects and all paints and stains.
The tipping and flagging process for the bristle ends means sharp cut lines and also smooth application. I like using the wider brushes for furniture projects and the smaller one for decor.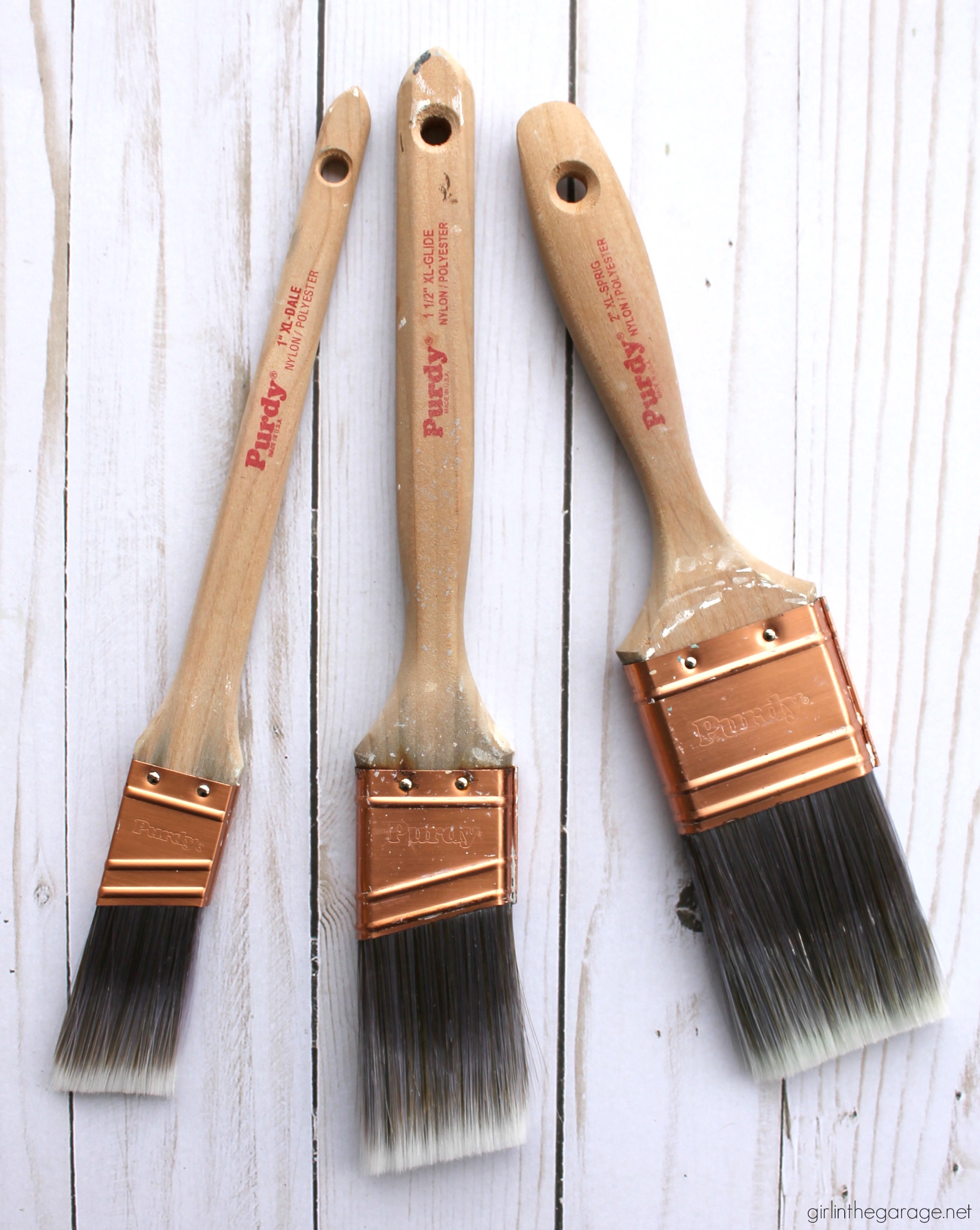 Next is the Purdy Clearcut Elite brush. It has ultra-stiff bristles which helps "cut in" for crisp, clean lines.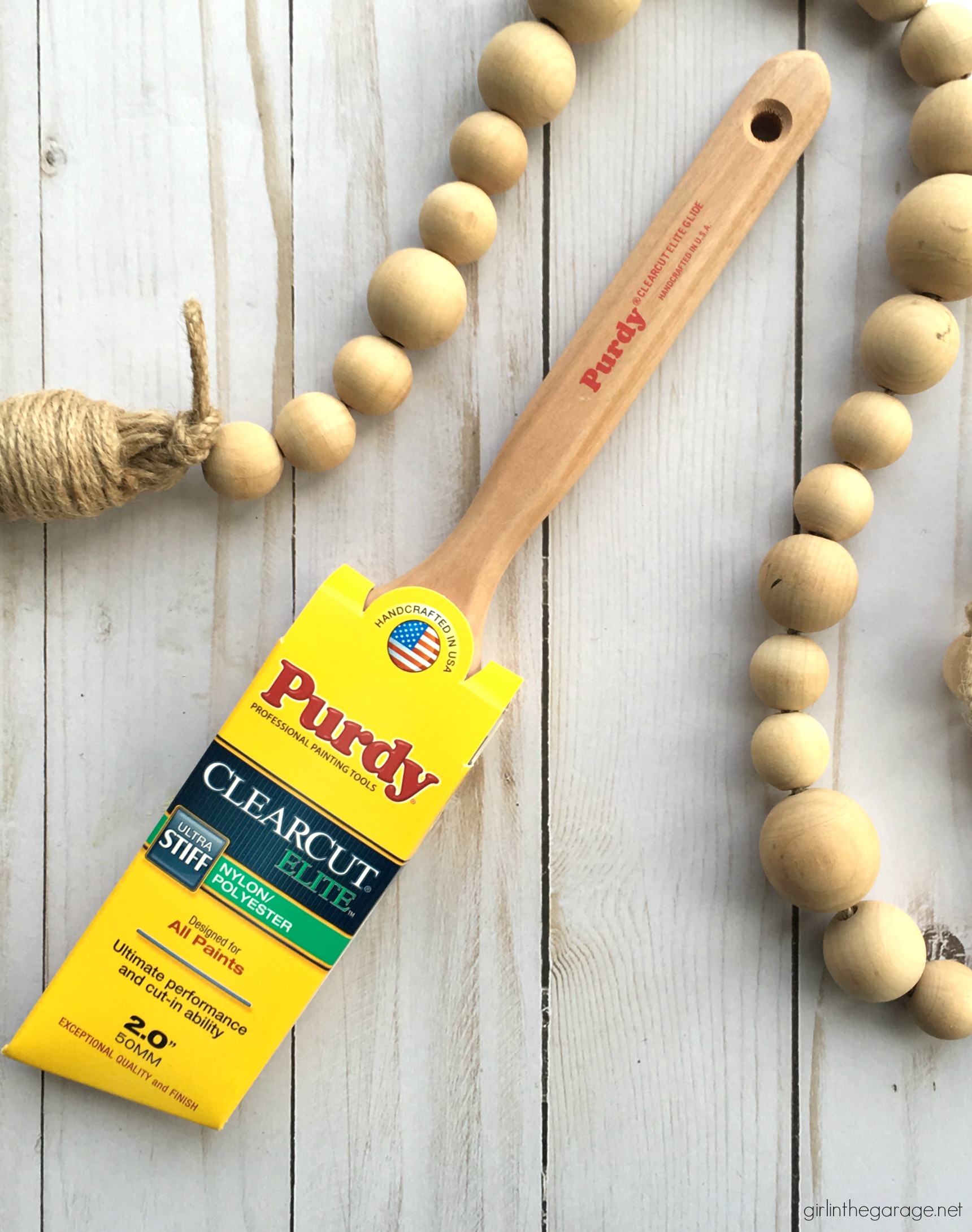 The stiff bristles make cutting in along trim, corners, and ceilings easier without needing to use painter's tape.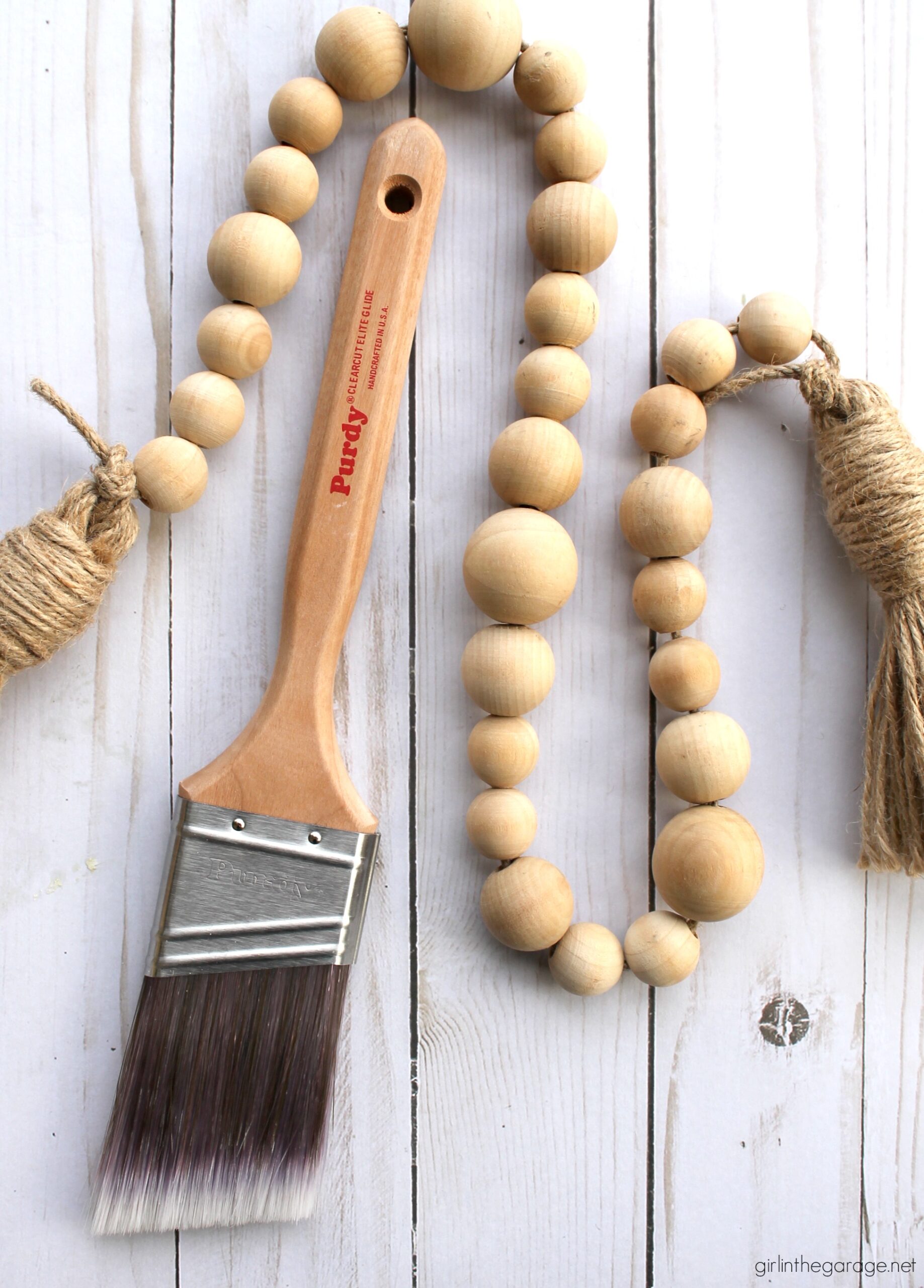 I used this Purdy Clearcut Elite brush on the striped dresser I recently painted (below).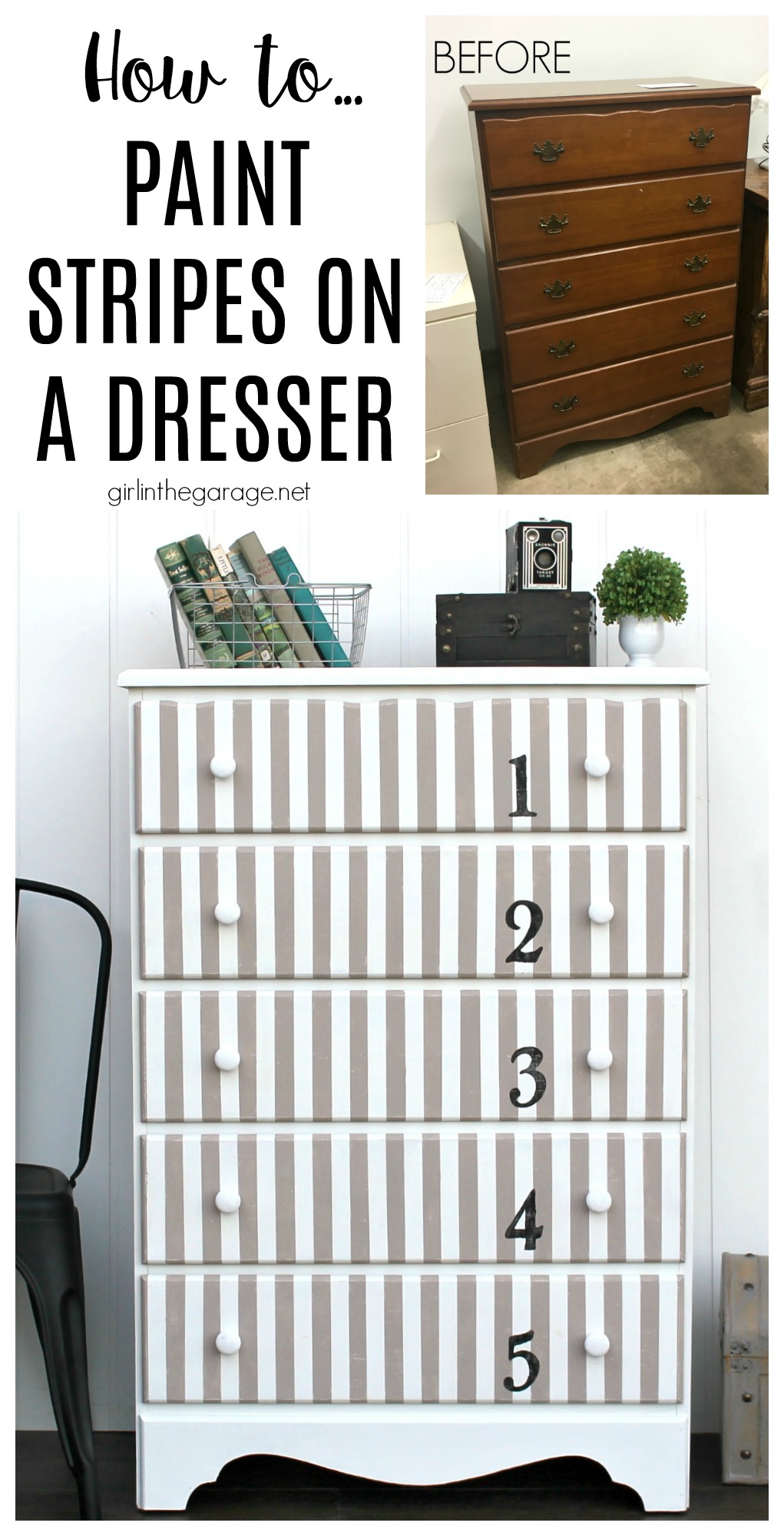 Next is the Purdy Chinex Elite Bow brush, which has extra stiff bristles for rough surfaces and is designed for heavy bodied and low VOC paints.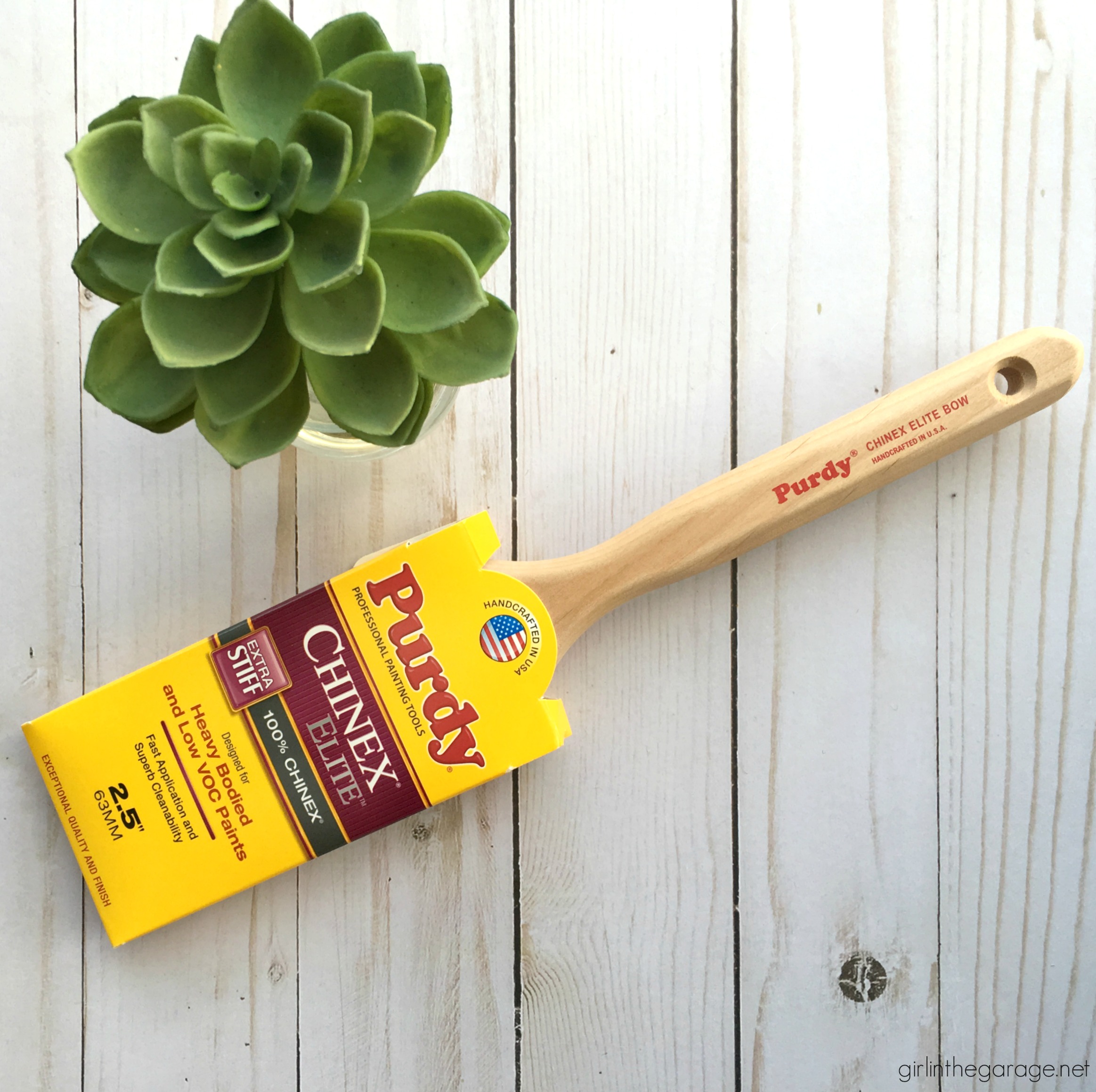 The bristles are preflagged, which means the ends are split (like split ends on hair) – so they can hold more paint and apply it more smoothly.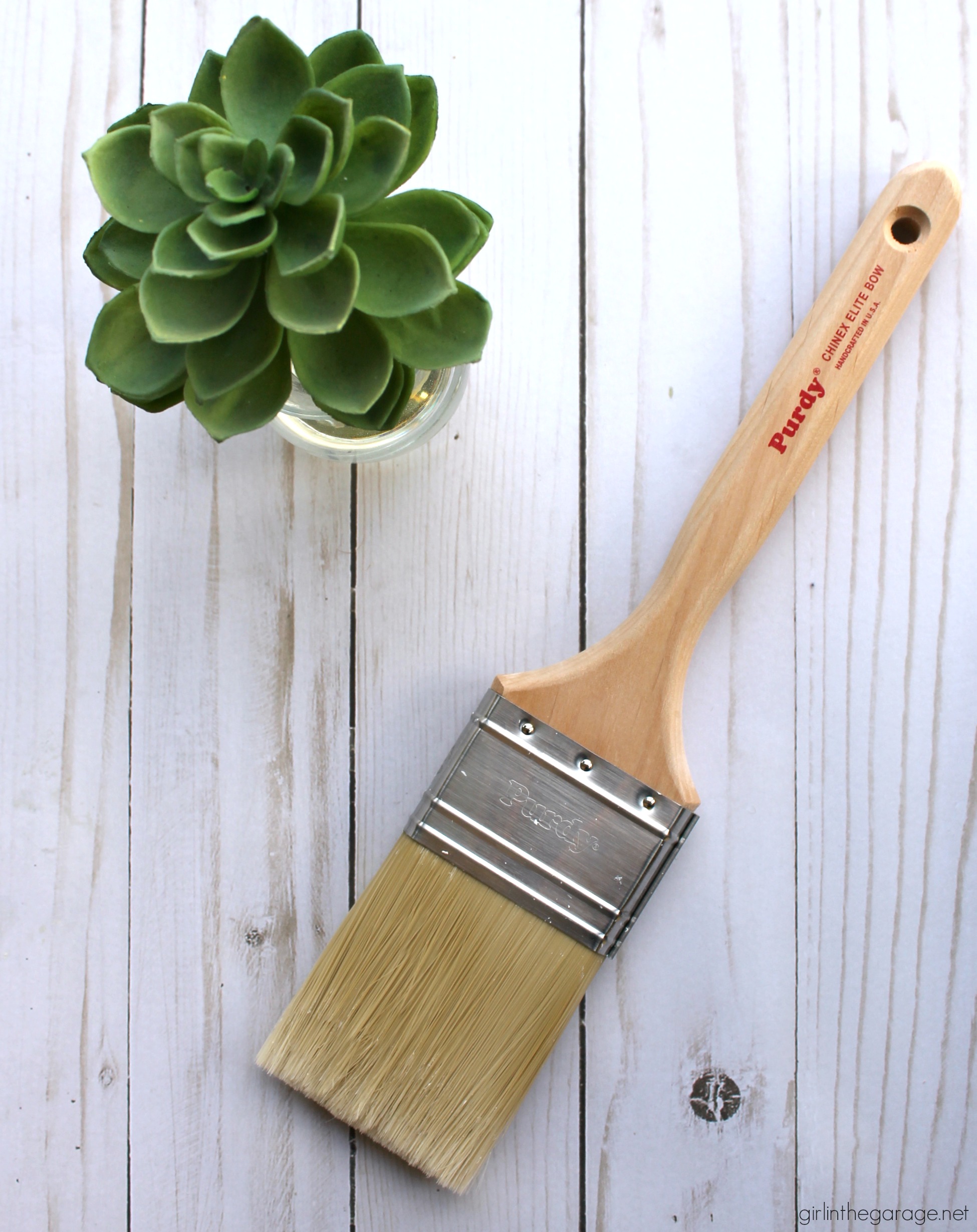 The Chinex Elite Bow brush is perfect for rough surfaces like brick, concrete, or stone – like my white stone fireplace that I recently painted.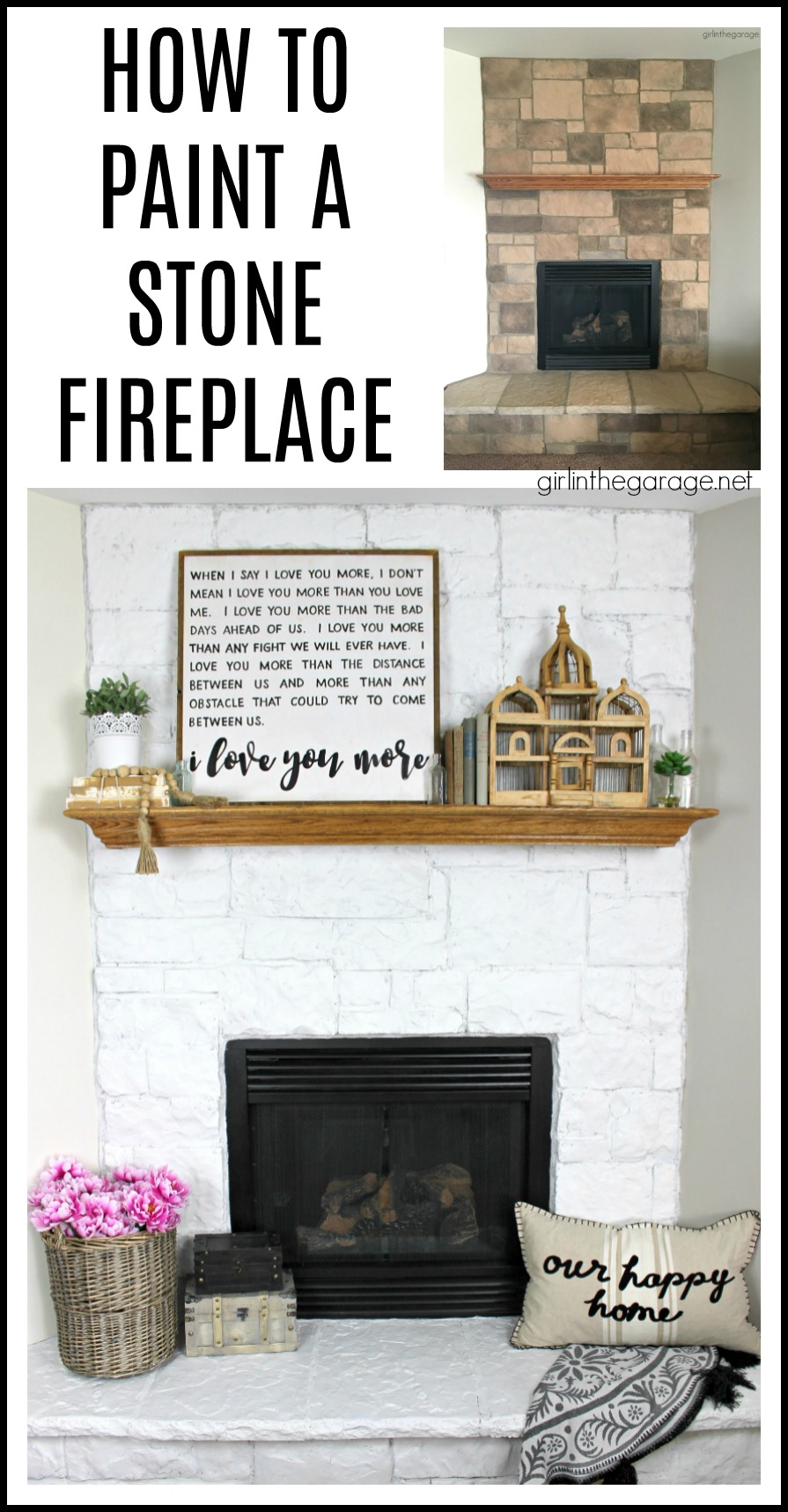 Another helpful tool I used when painting the fireplace is the Purdy Pail. It has multiple grip options to help reduce hand fatigue or you can hang the handle on a ladder hook. It fits up to 4.5″ mini rollers, so you don't need a large paint tray.
One of my favorite features is the strong magnet inside, where you can rest your brush out of the paint if you need to step away from the project for a bit.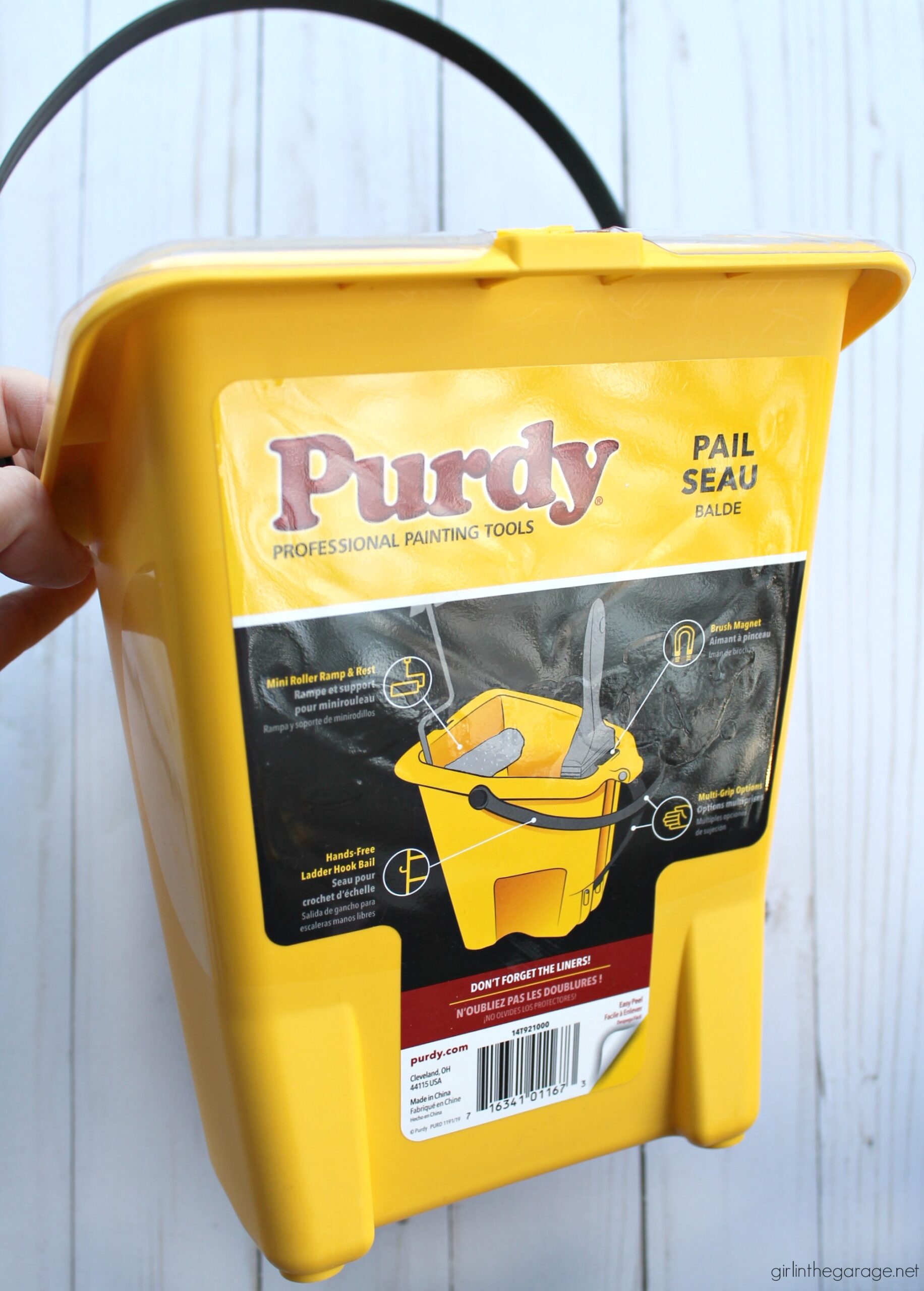 Finally, the Purdy Nylox Glide brush has super soft nylon bristles. This gives a very smooth finish for doors, trim, and bathroom or kitchen cabinets.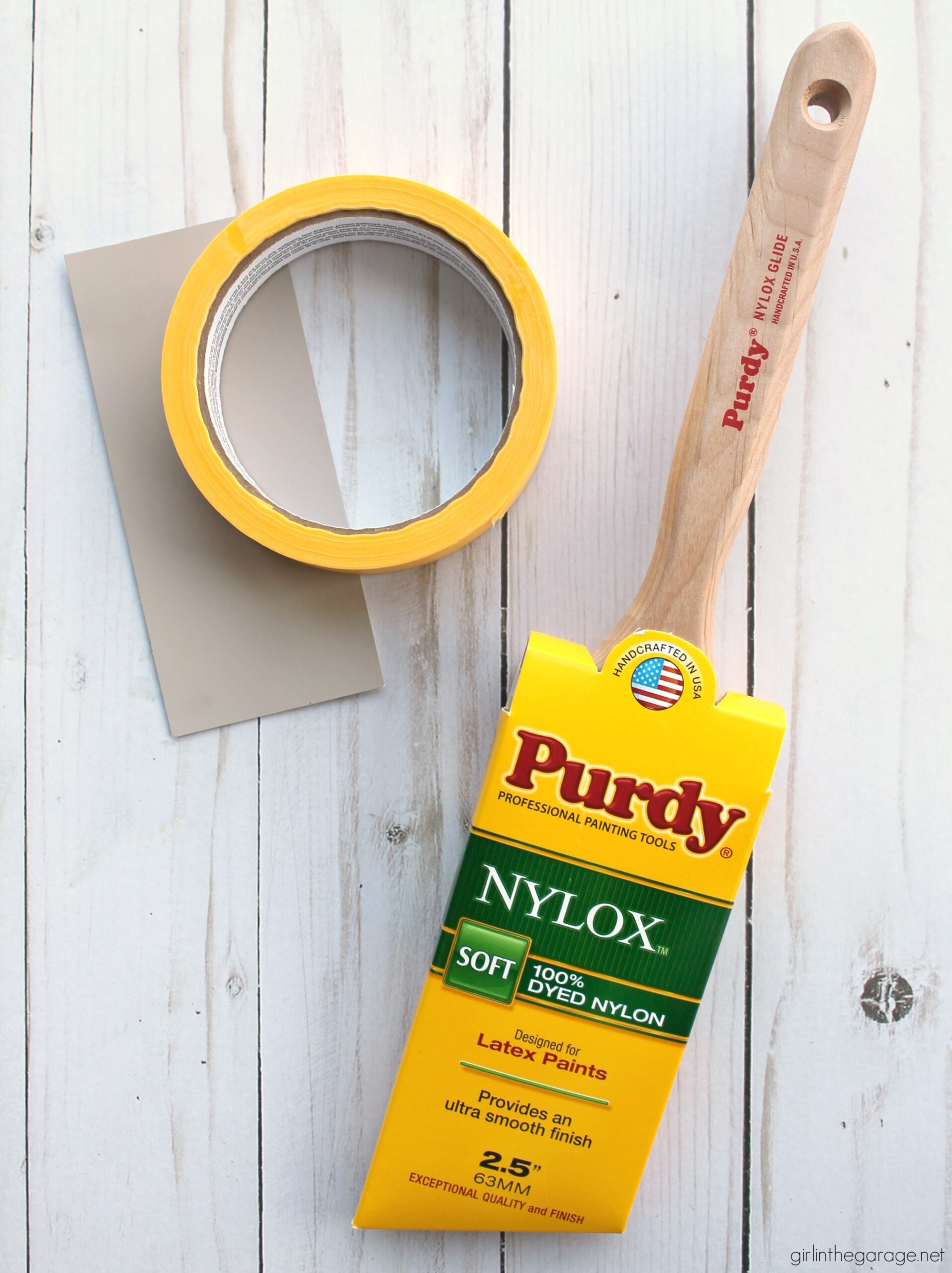 The 100% nylon filaments give a smooth, even finish without leaving any brushstrokes (I need to try this one on my furniture projects sometime!). This brush is meant for use with latex paint.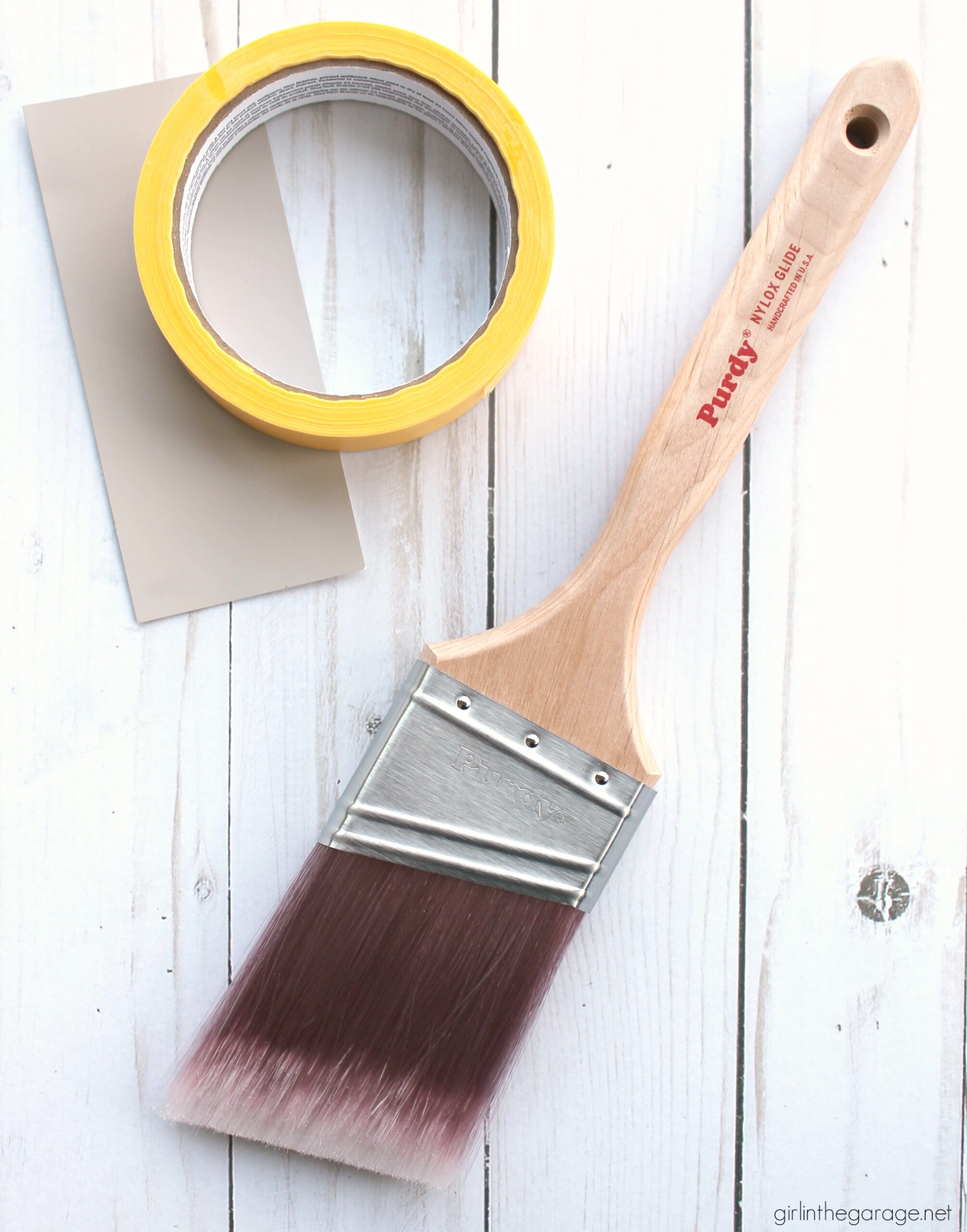 Lastly, to keep your brushes clean and tangle-free, the Purdy Brush and Roller Cleaner should be used whenever you're cleaning your brushes. One side is a brush comb and the curved side is for removing excess paint from roller covers.
It has a comfort thumb grip and the blade is rust-resistant stainless steel.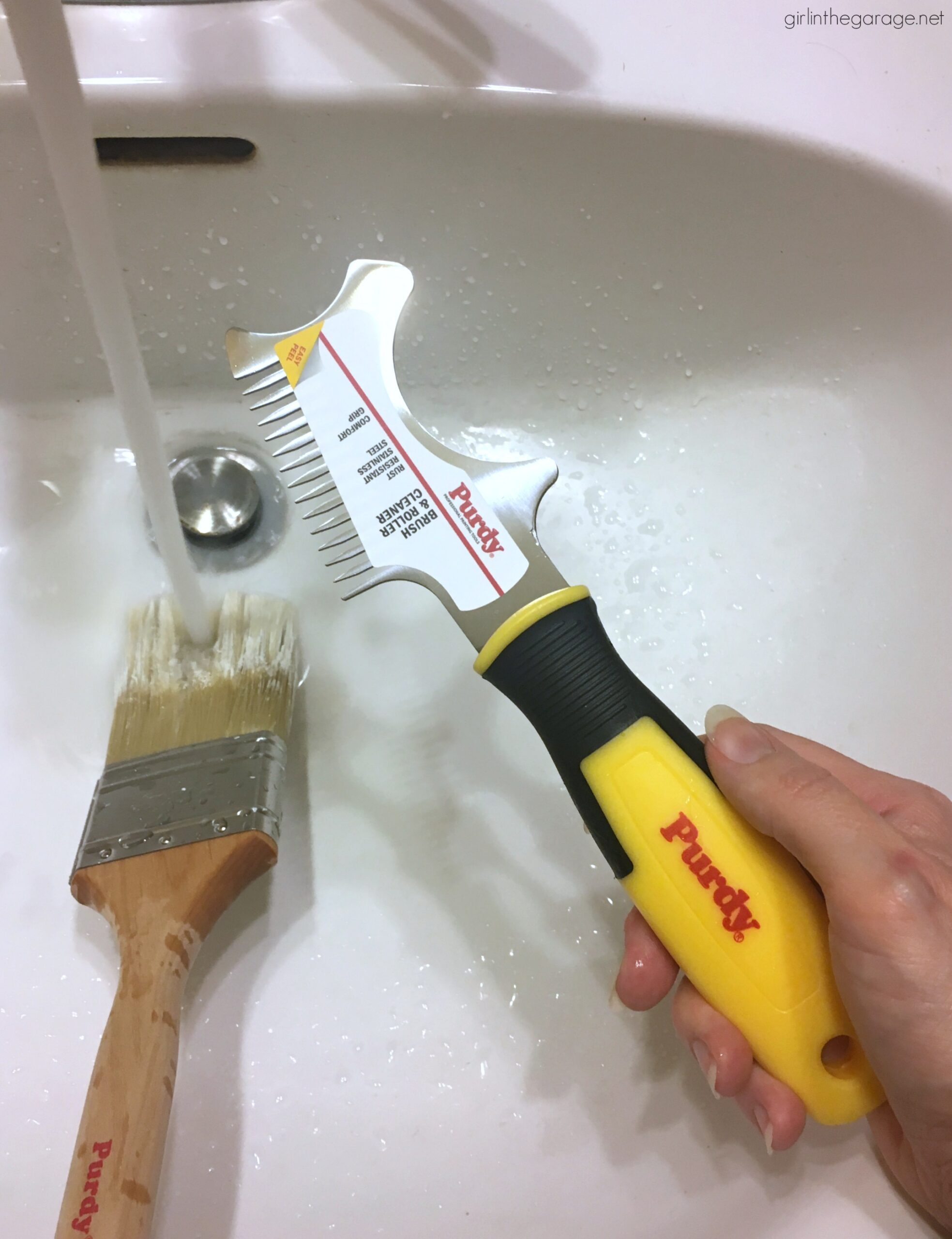 Below is just a small section of the Purdy display at my local Menards.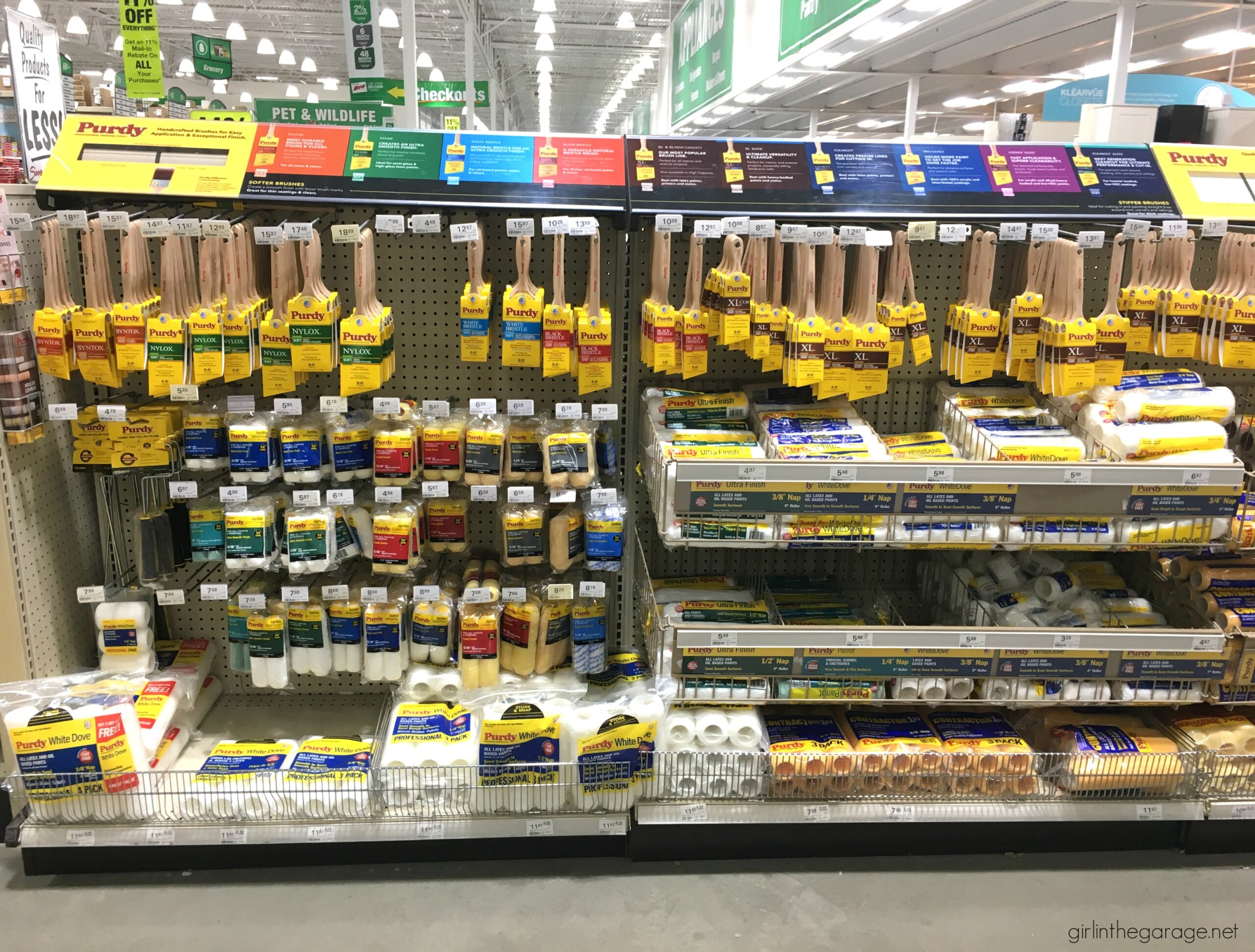 Be sure to save or pin this post to refer to later when you need to buy another paint brush.
Now it's time to give away a 3-pack of Purdy paint brushes to one lucky winner! (THIS GIVEAWAY HAS ENDED.)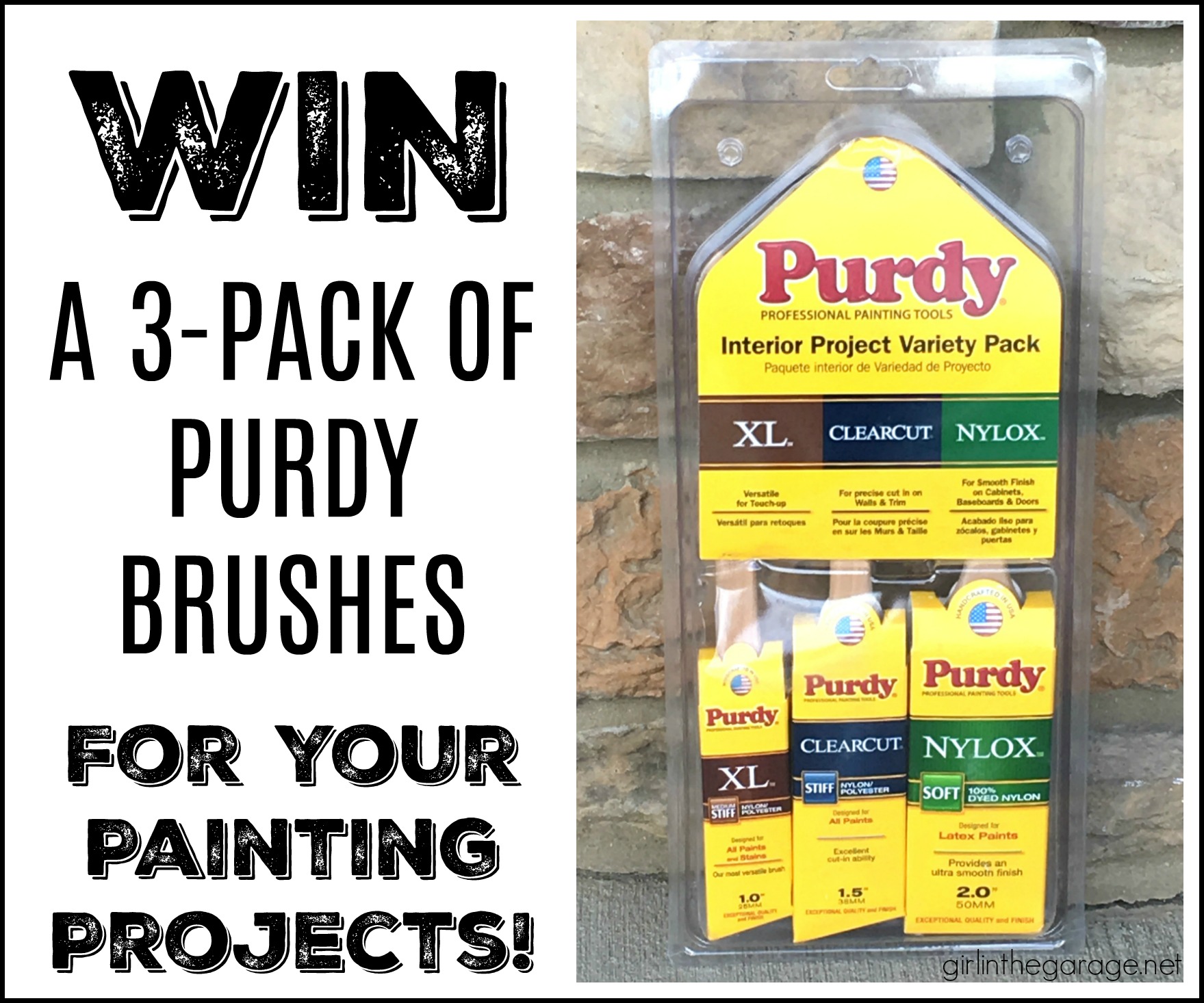 Giveaway open to US residents, 18 years and older.
GOOD LUCK!