A few weeks back, my mom and I took the baby out on a Goodwill shopping spree. (We have to teach him young, right?) 🙂
We hit a couple stores – the first one was a bust but I scored big at the second one! I brought home this lovely once-glamorous vintage vanity bench for only $6 (and also a china cabinet which I got for a steal).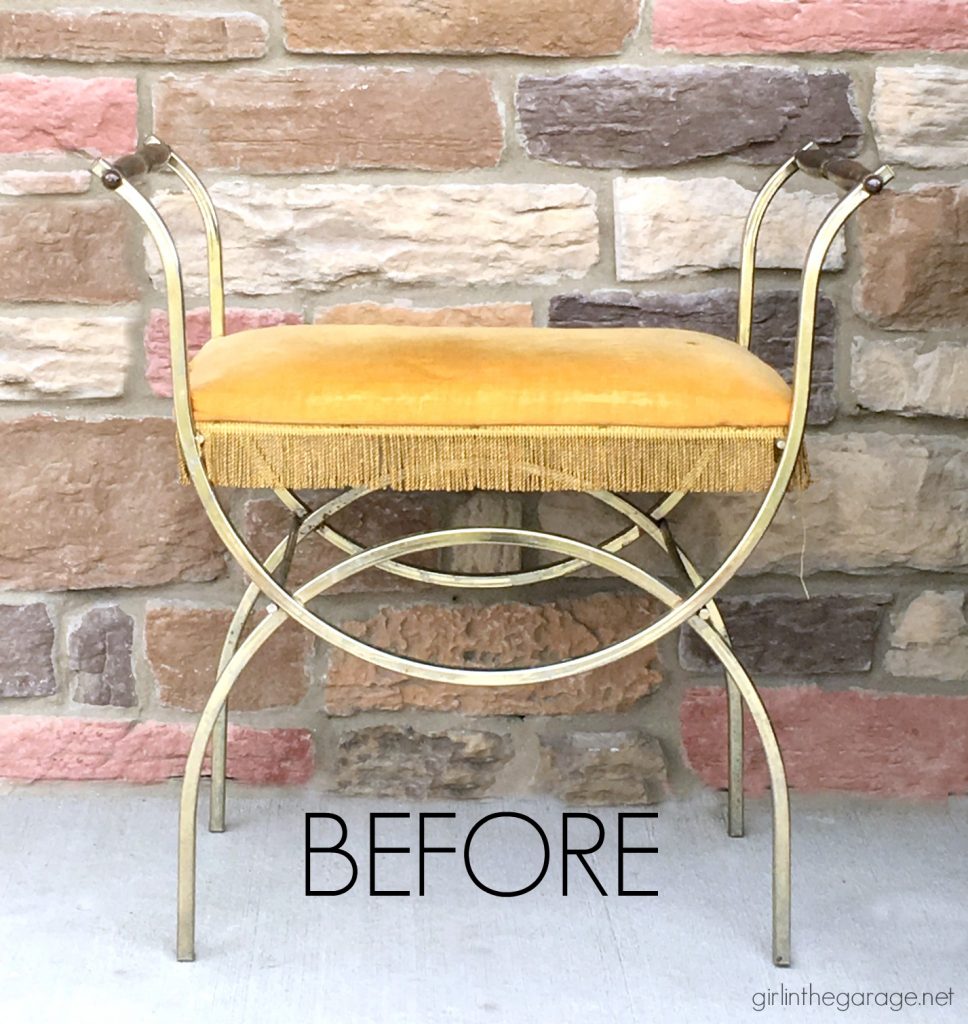 I bet this vanity bench was part of a gorgeous set a few decades ago – but now time-worn and looking rather sad.
*This post contains some affiliate links so that you can easily find the products that I use and recommend. You can find all of my favorite DIY product recommendations Here.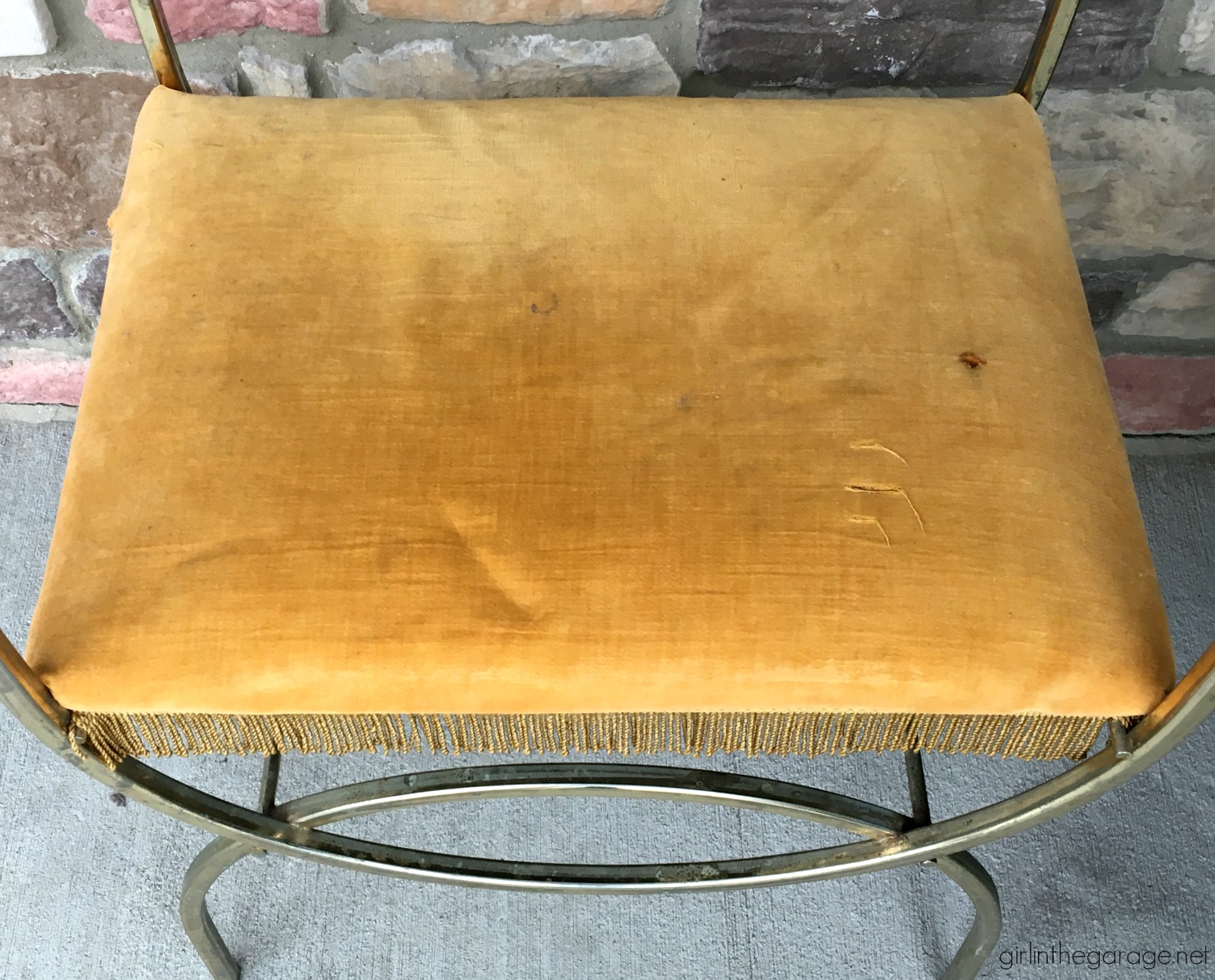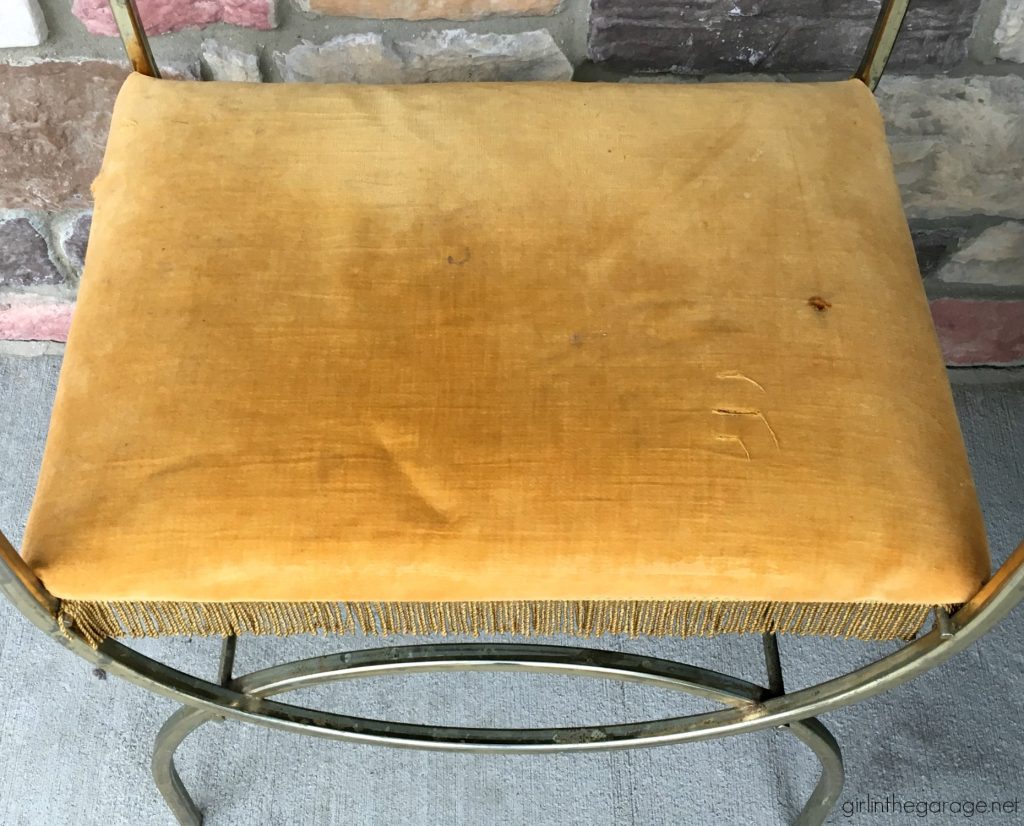 First up for this vanity bench makeover, the seat had to come off. It was easy because there were only four little screws and brackets holding it in place. I just ripped the black paper off and threw it away.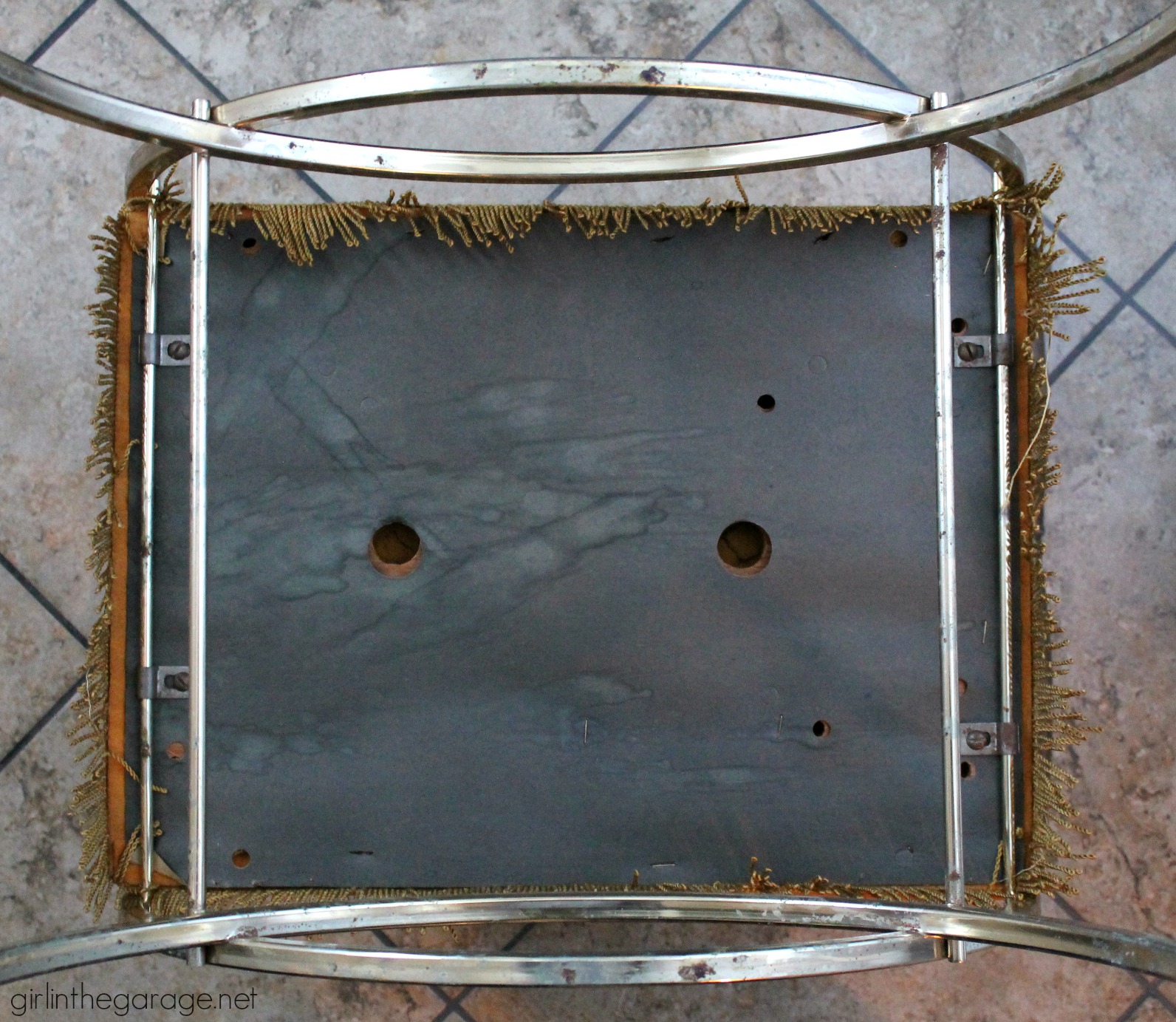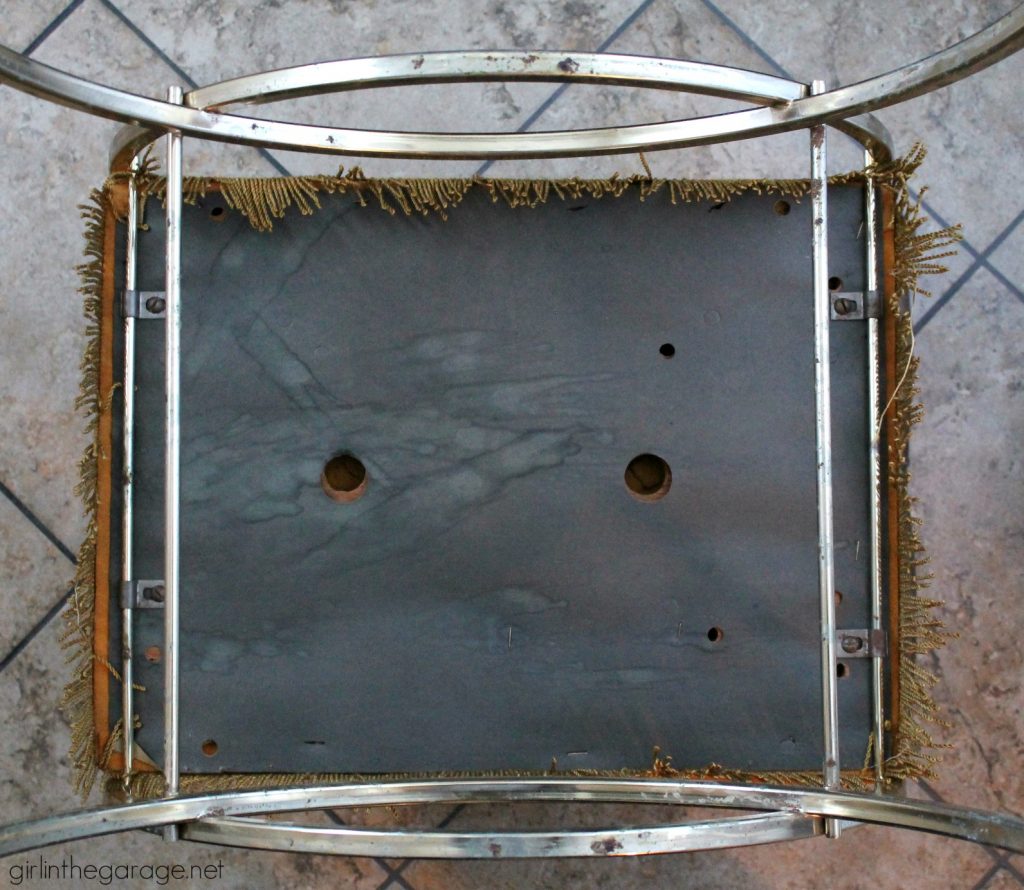 Next, the tassel trim was removed and then I started on the fabric. Typically I use a small flat head screwdriver to get the staples out, while pulling on the fabric. You can use a staple remover if you have one. Either way, be careful gathering all the staples so one doesn't end up on the floor and get stepped on. (Which almost happened to me!)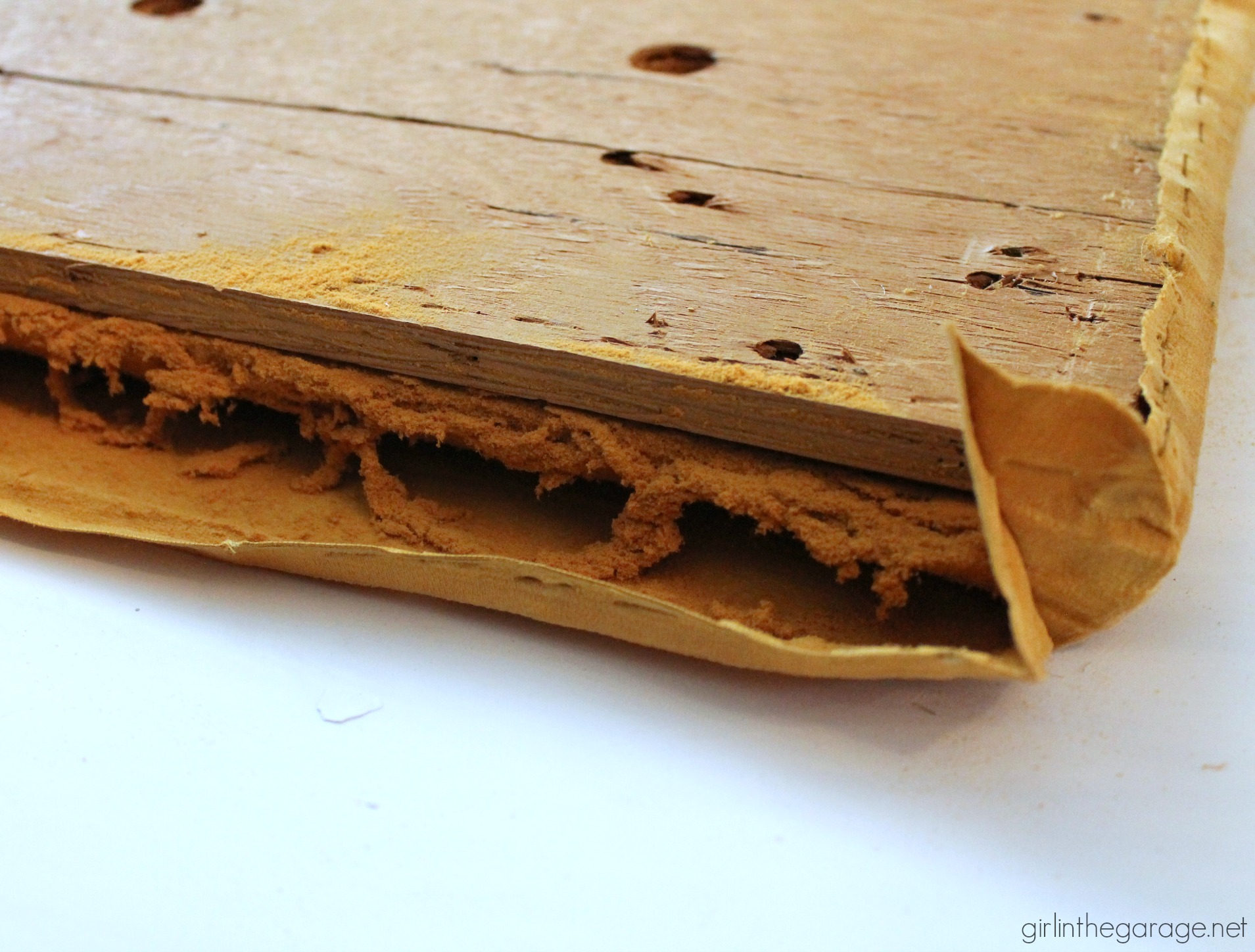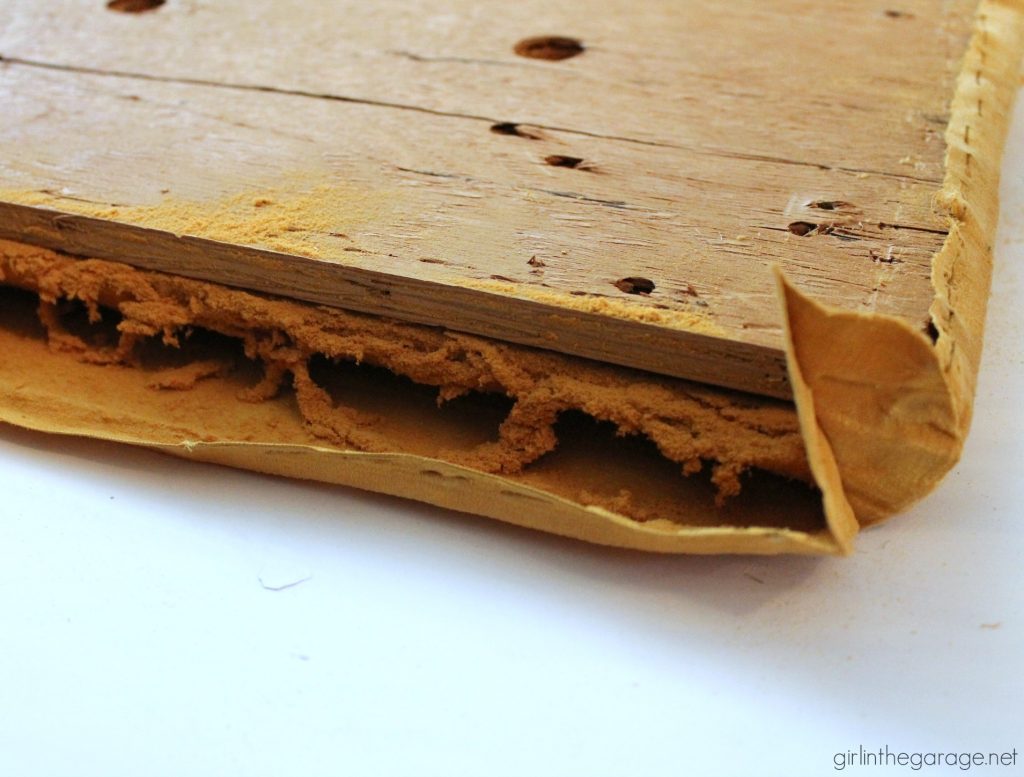 The padding inside was falling apart. So many decades of use had really taken its toll. Also, the wood seat was sturdy but there were splinters everywhere – something else to watch out for! (Ask me how I know. Ouch)
Next I cut new 2-inch foam padding for a soft cushy seat, and some soft cotton batting for the next layer. Batting gives it a little extra cushion support and helps protect the fabric so the wood corners don't poke through it.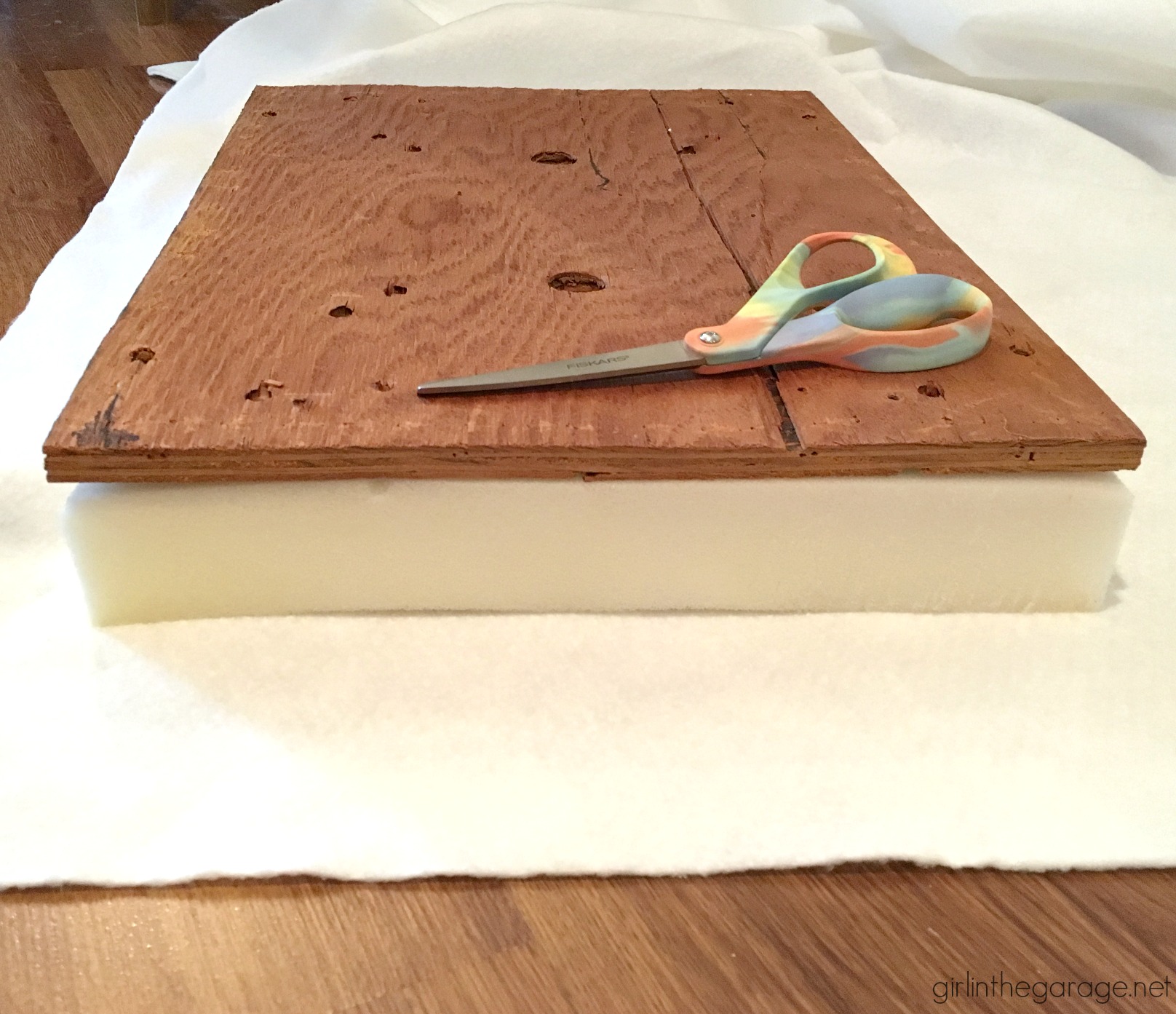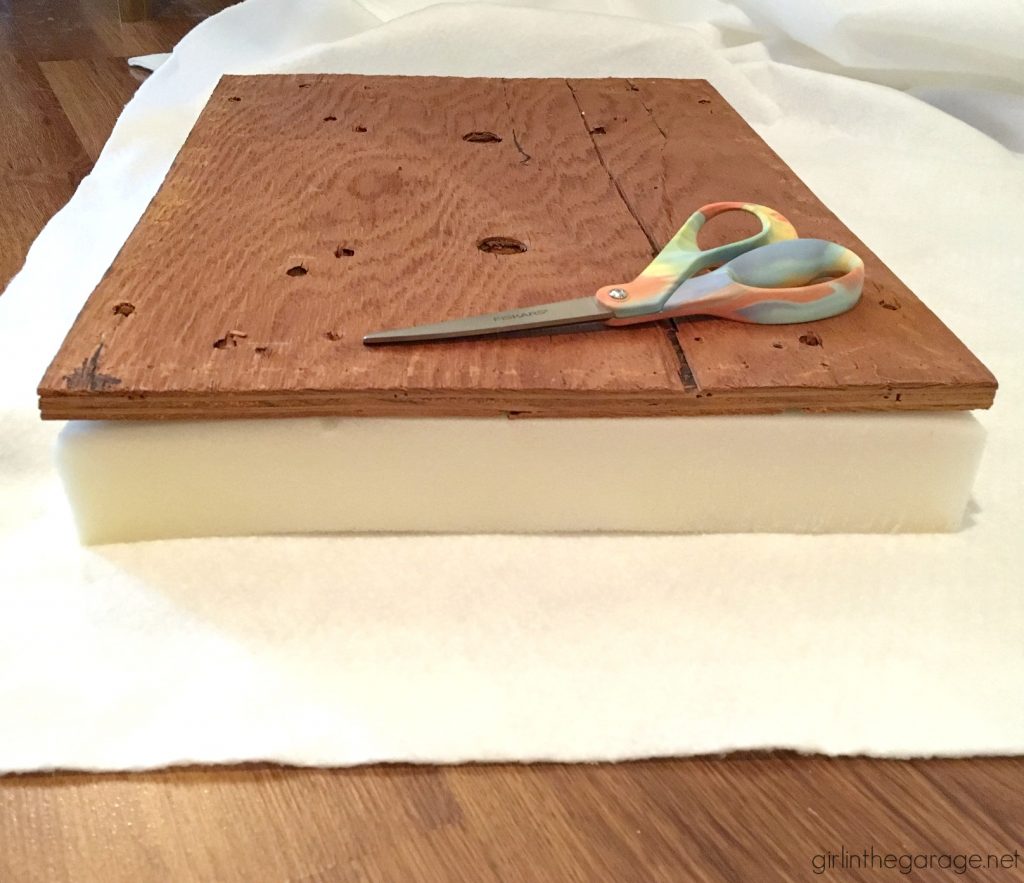 I stapled the batting over the wood/padding with a heavy duty stapler, and then stapled new fabric over the batting. The fabric was a clearance remnant (yeay for cheap). The padding, batting, and fabric were all from Hobby Lobby. You can visit this chair makeover post to learn even more details about recovering a seat.
The black paper underneath was a good idea from the initial design, to hide the wonky staples, fabric edges, and splintery wood – so I cut some poster board and stapled it on before screwing the seat back on. It looks so pretty now even from the bottom. 🙂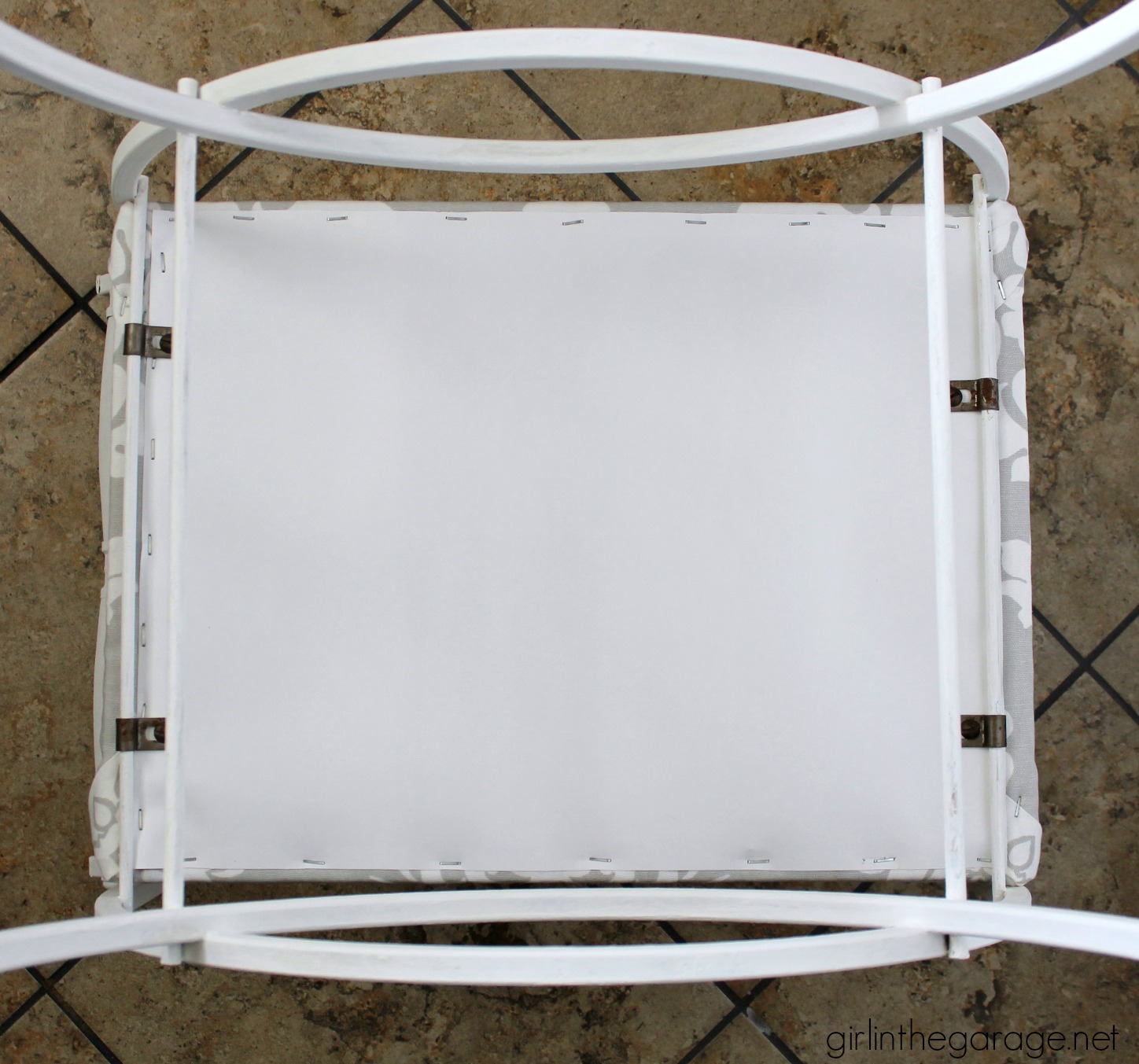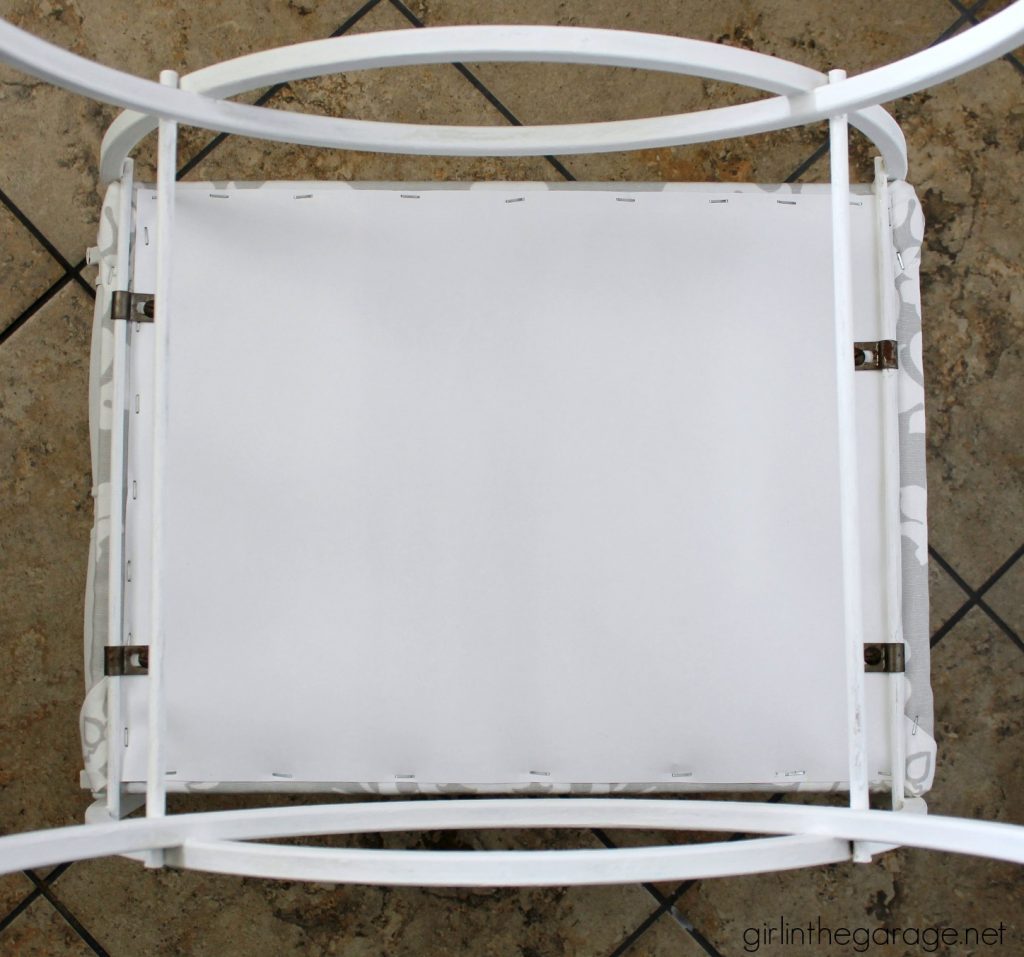 The frame was painted in Picket Fence by Fusion Mineral Paint. Fusion has a good, thick coverage and doesn't require a topcoat which is pretty cool.
And here's the vintage vanity bench makeover now:
The fabric remnant was just the right size, with a little leftover. So perfect for this sweet seat!
Here's the before and after again: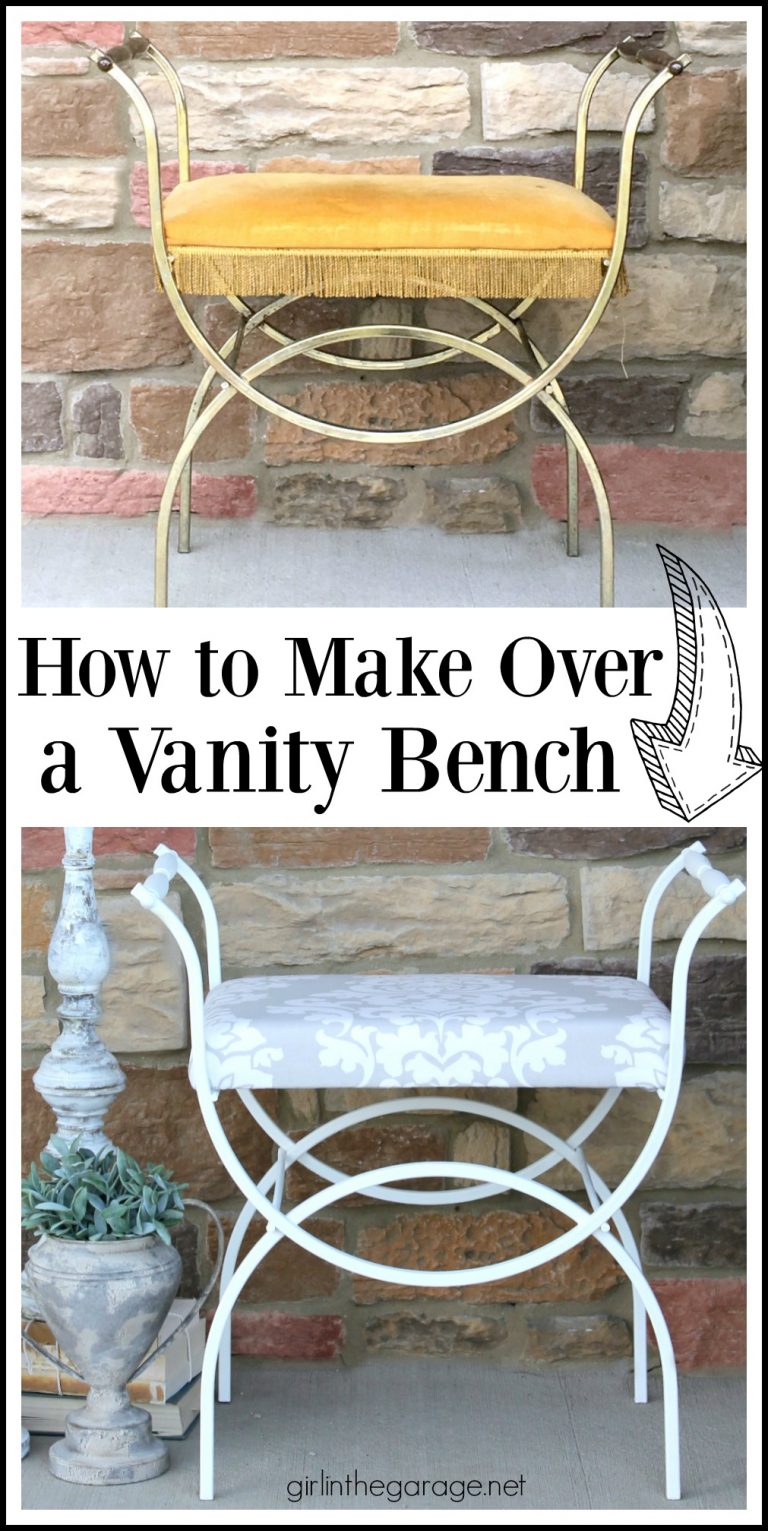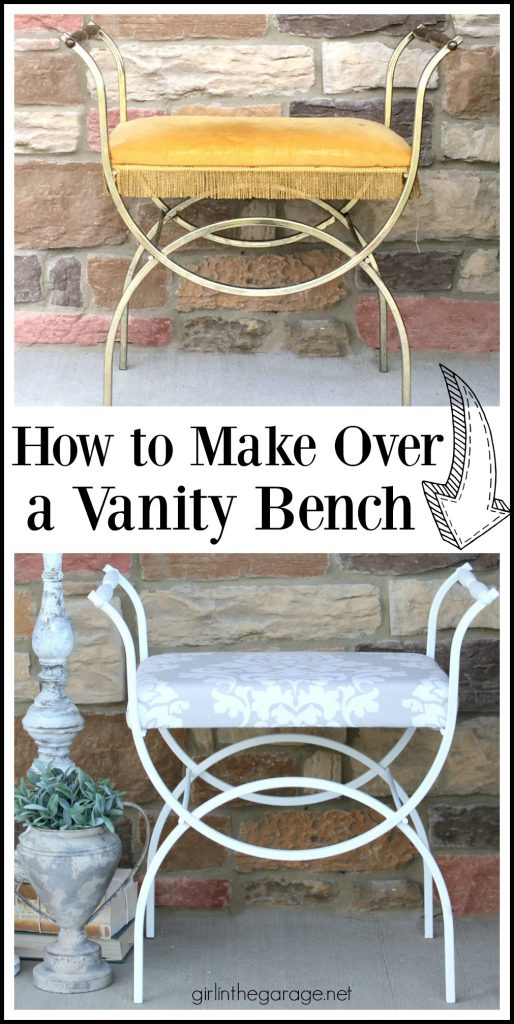 I wish I had a vanity to use it with! I know it would look gorgeous as part of a set.
*Sit tight, friends – it's time for Trash to Treasure Tuesday with my blogging girlfriends, where we share thrifted and yard sale items transformed. Our goal is to teach and inspire you!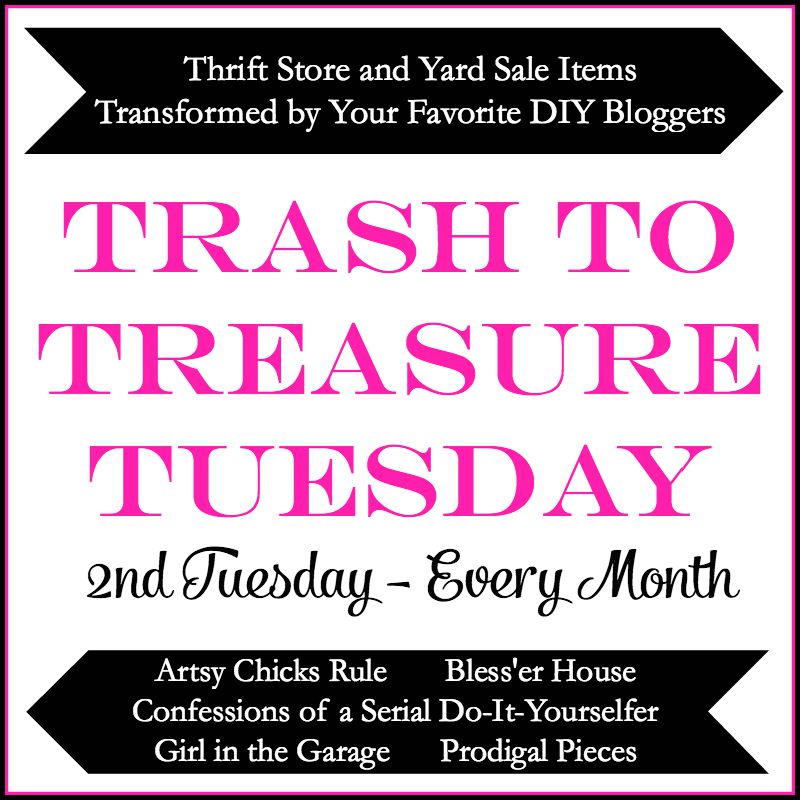 Below are the Before photos – click the links underneath to see the After photos and to learn how they did it: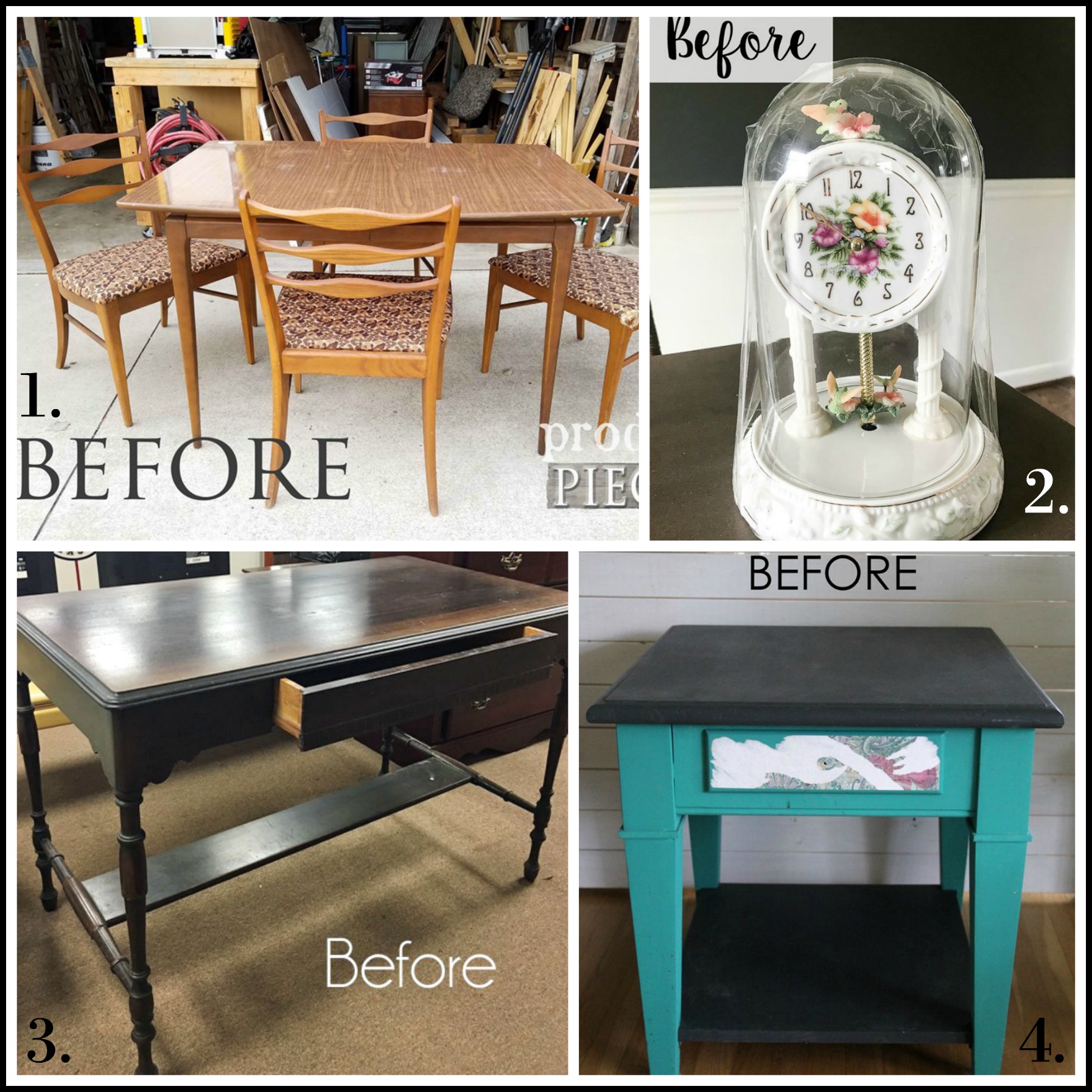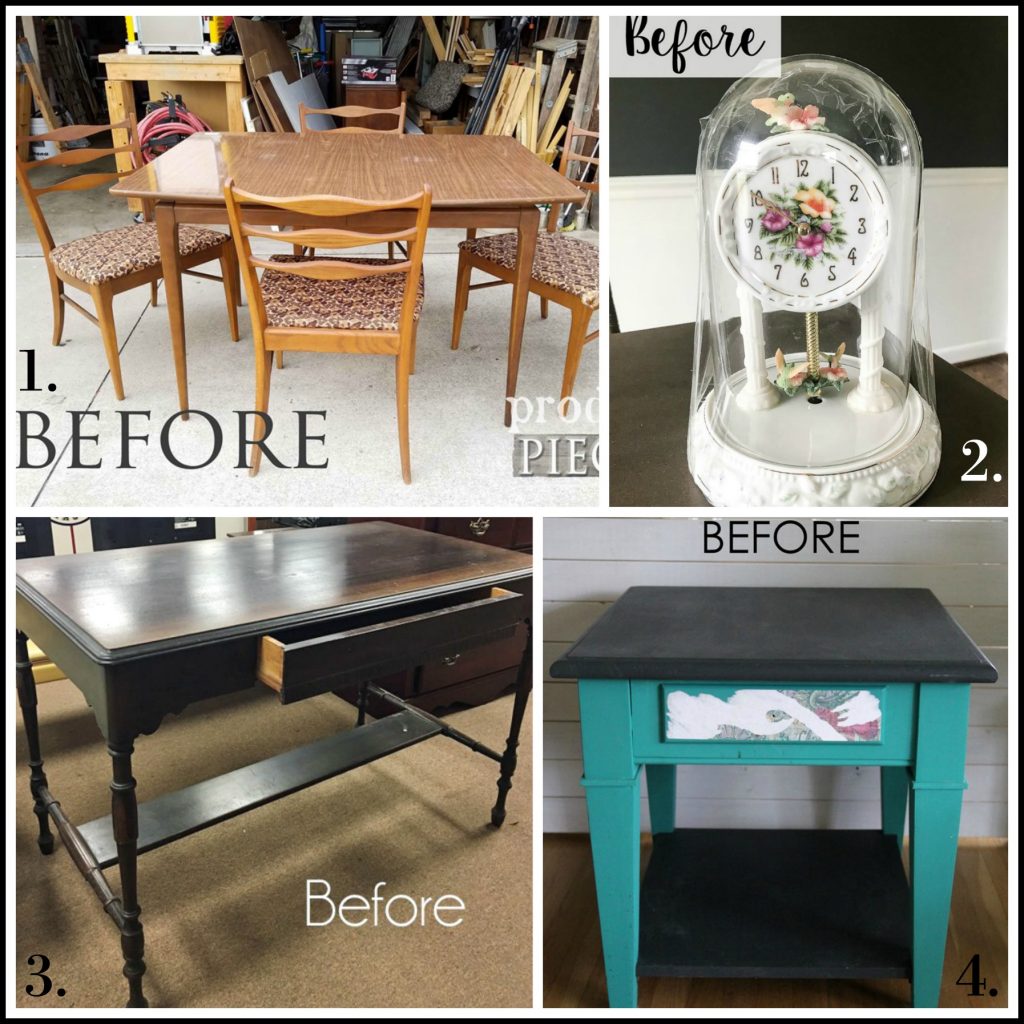 1. Prodigal Pieces
2. Bless'er House
3. Confessions of a Serial DIYer
4. Artsy Chicks Rule