So happy you're here again, my friend! Today I'm sharing new looks for two different pieces, and then you can find even more thrifty projects from my blogging friends at the bottom of this post.
Here are my small projects: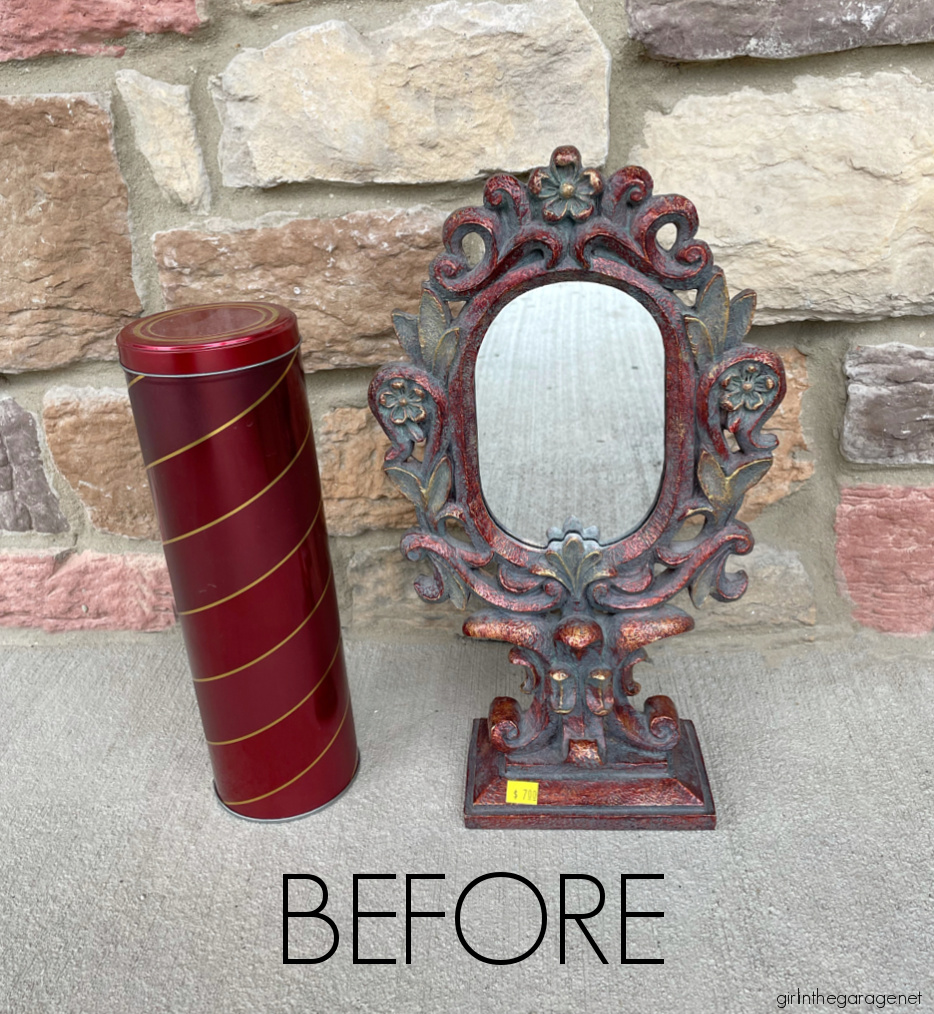 This post contains some affiliate links so you can easily find the products I use and recommend. Discover all my favorite brands and tools for doing DIY makeovers here.
Let's start with the canister. This was a Christmas gift from church, originally filled with shortbread cookies. Cost to me: Free.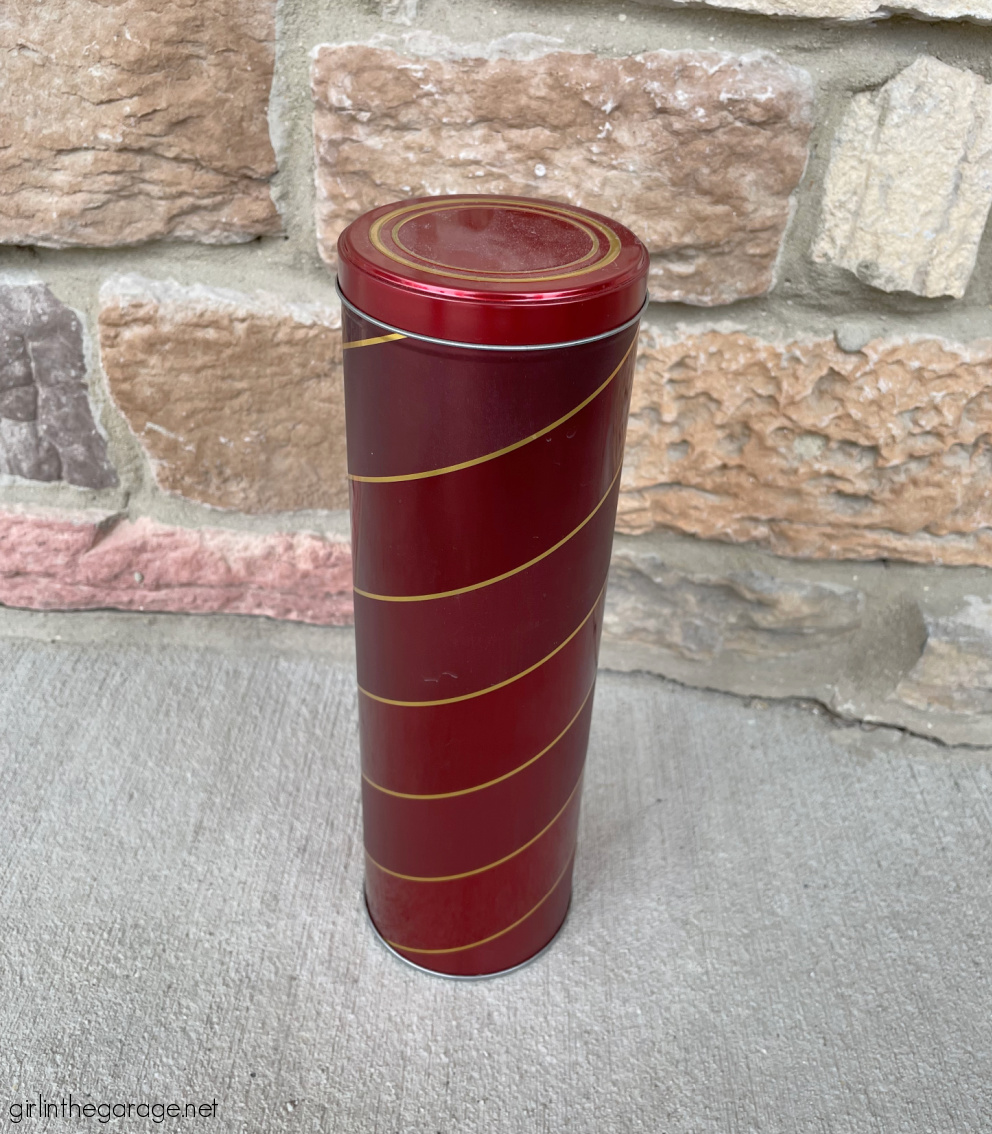 I thought it might make a cool vase for faux flowers… let's see how it turns out.
First I painted it in Country Chic Paint in the color Soiree (light tan/beige) with a Purdy paint brush. Then I brushed on a second coat, trying to make it look textured instead of smooth.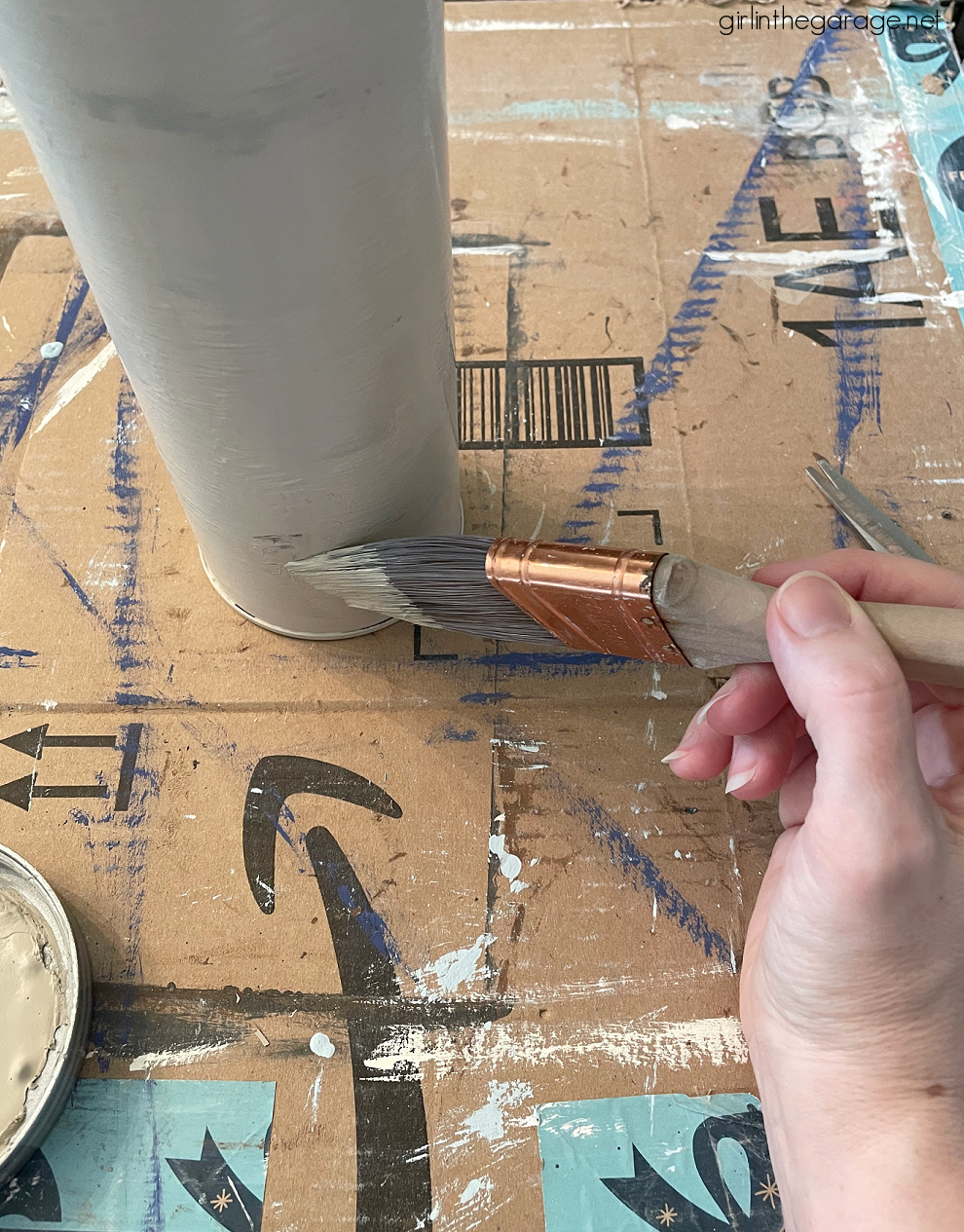 After the paint was all dry, I applied Annie Sloan's dark wax (brown) with a lint-free cloth. The wax looked really cool in the textured areas and darkened the original color just a bit.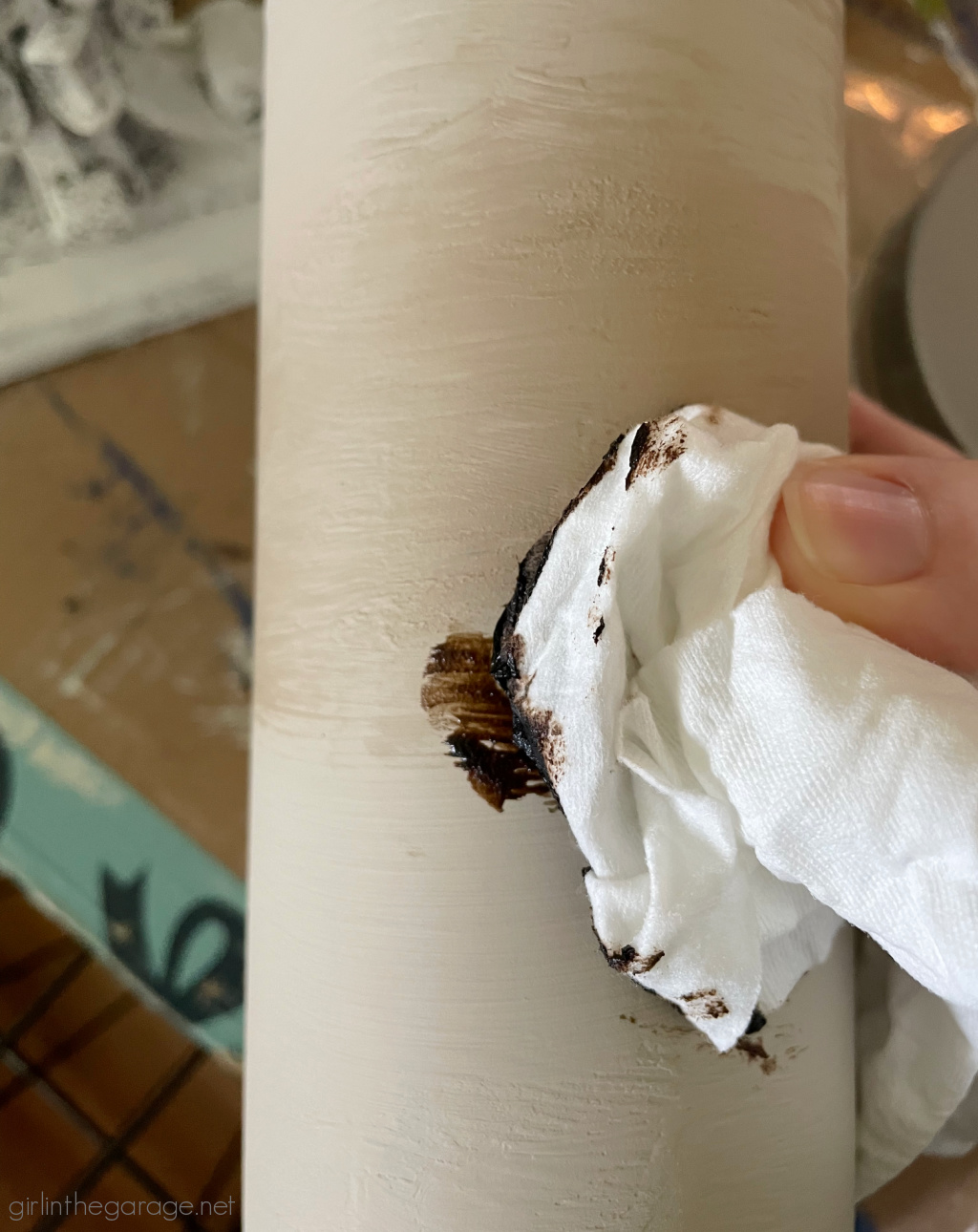 Finally, I took a thrifted leather belt leftover from another project and cut two pieces to wrap around the upcycled cookie tin.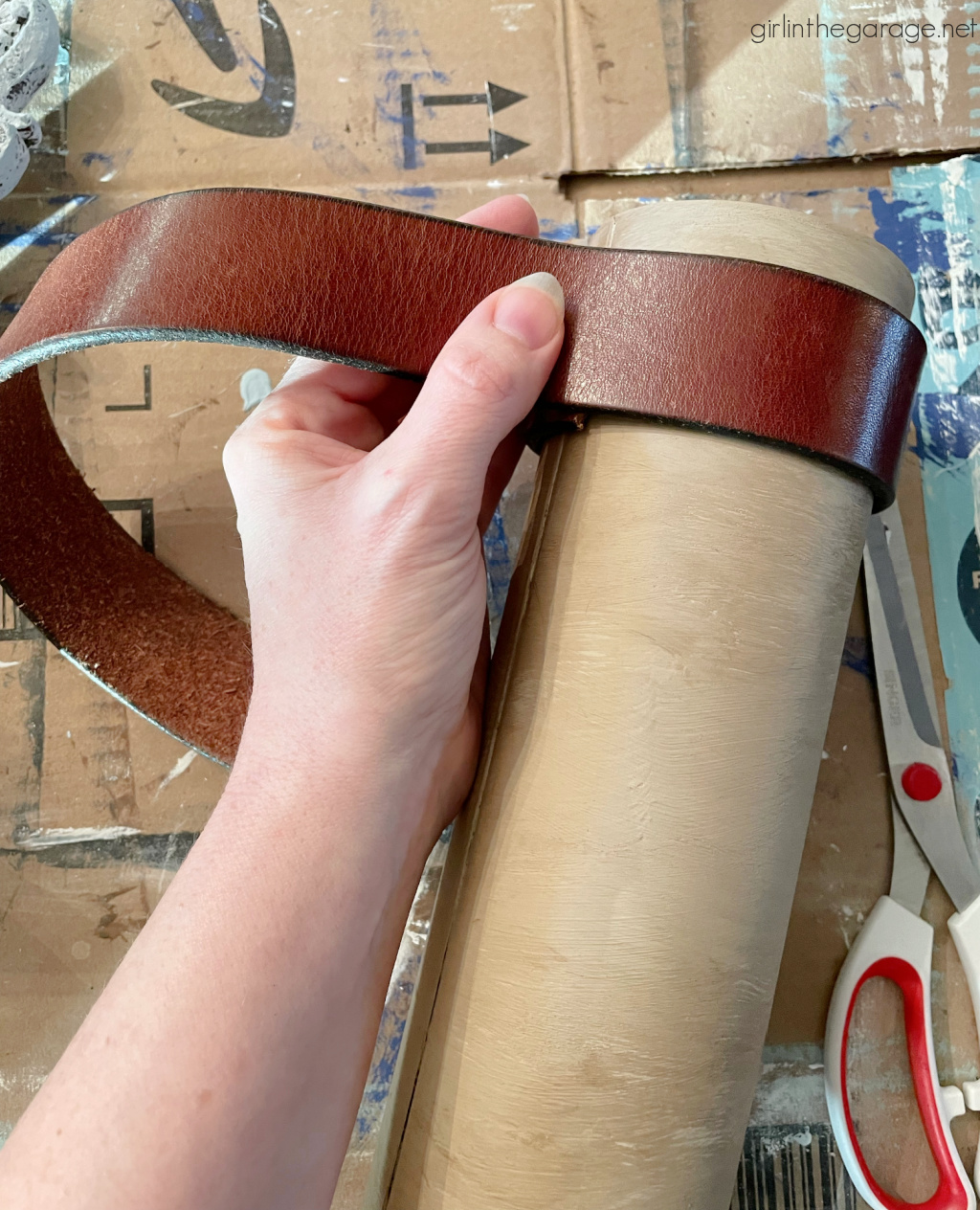 I applied my favorite glue onto the leather and wrapped the straps around the "vase" near the top and bottom.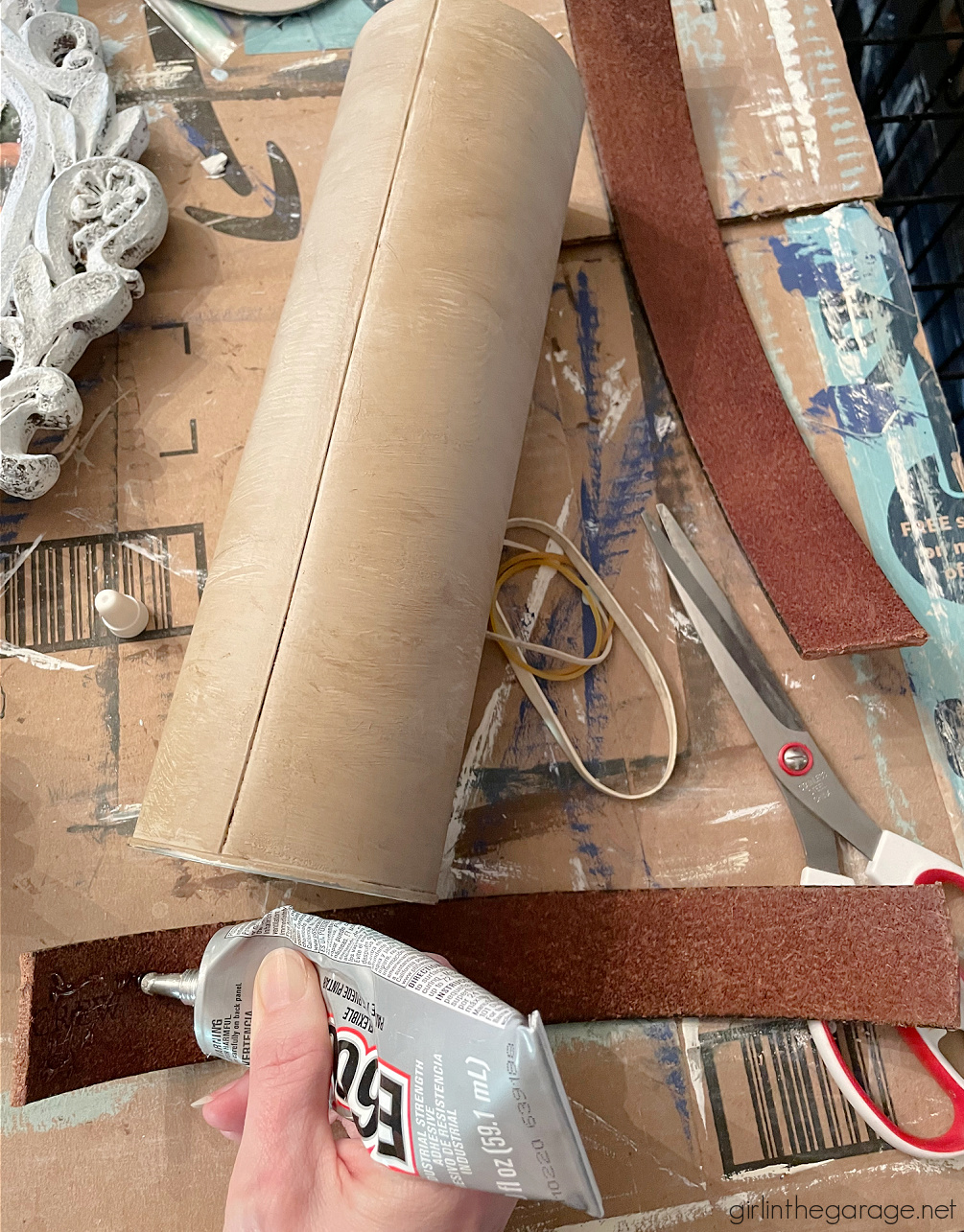 Then I secured them with rubber bands and let the glue dry overnight. As you can see, the seams are all on the same side so I can just turn that area toward the wall.
When you're done, you can add some marbles inside for extra weight if needed.
And here is my free upcycled cookie tin to chic vase!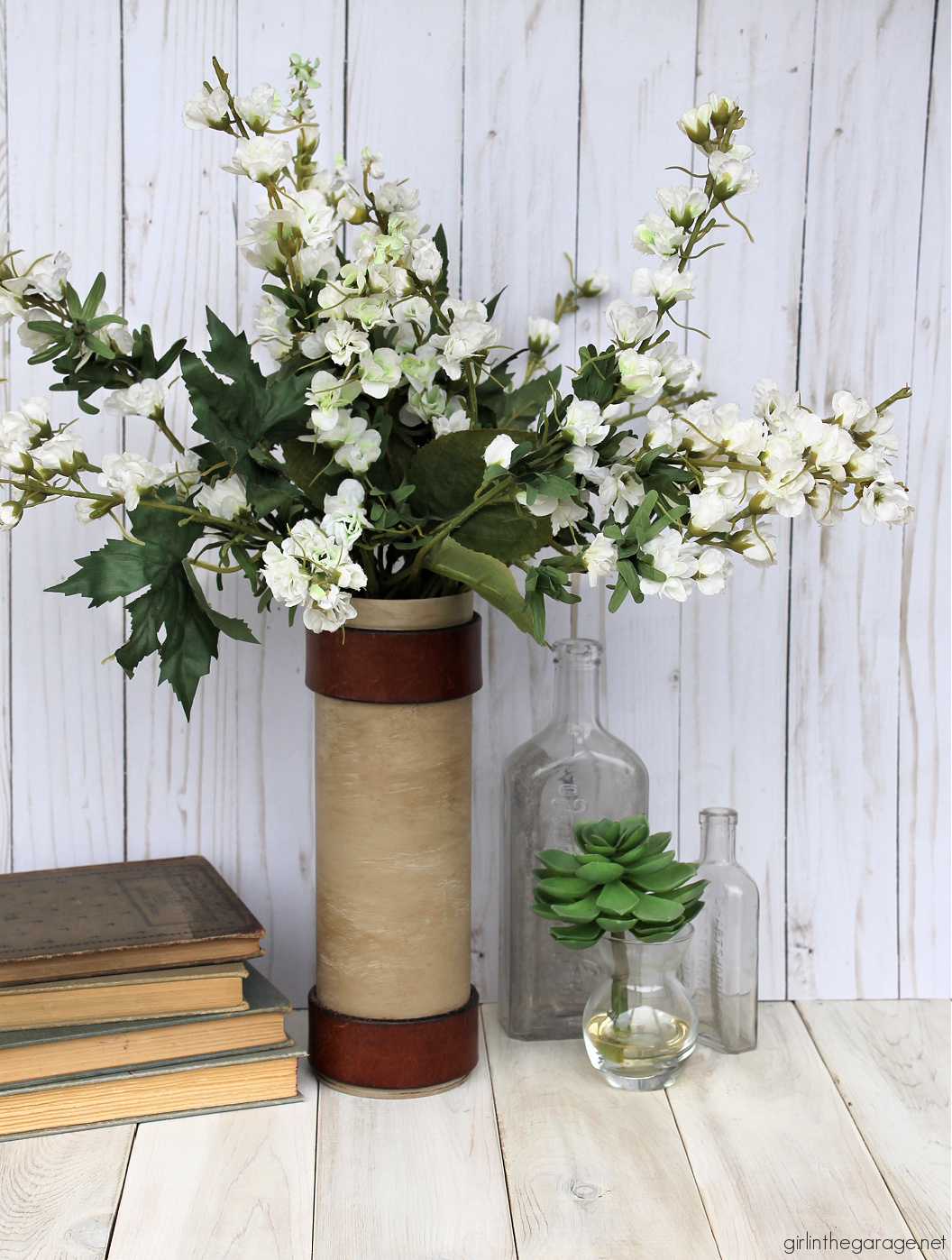 I love how this looks worn and authentic. You would probably never guess what it used to be.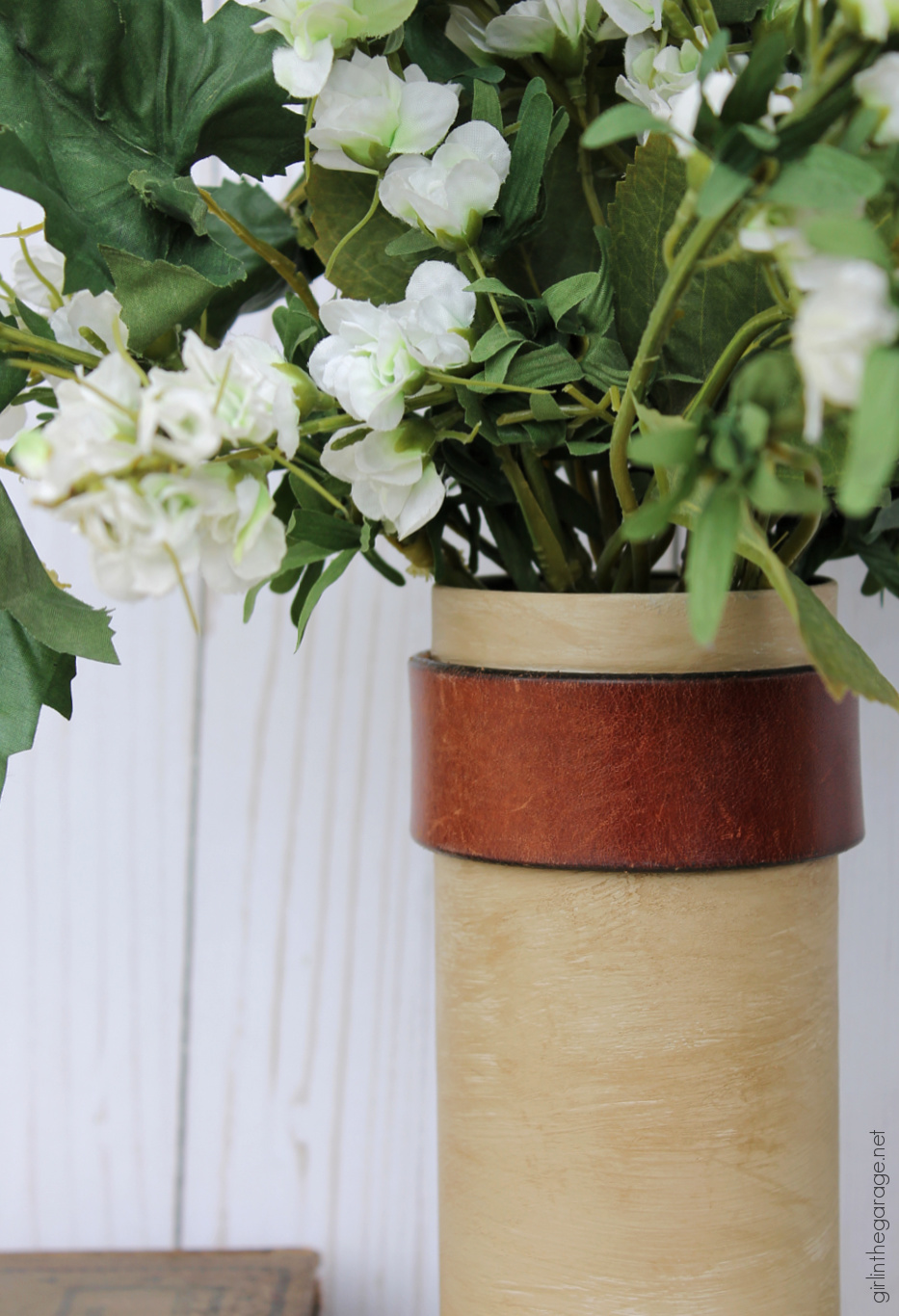 I ended up putting this on my mantel with my DIY wreath hanger and other seasonal decor.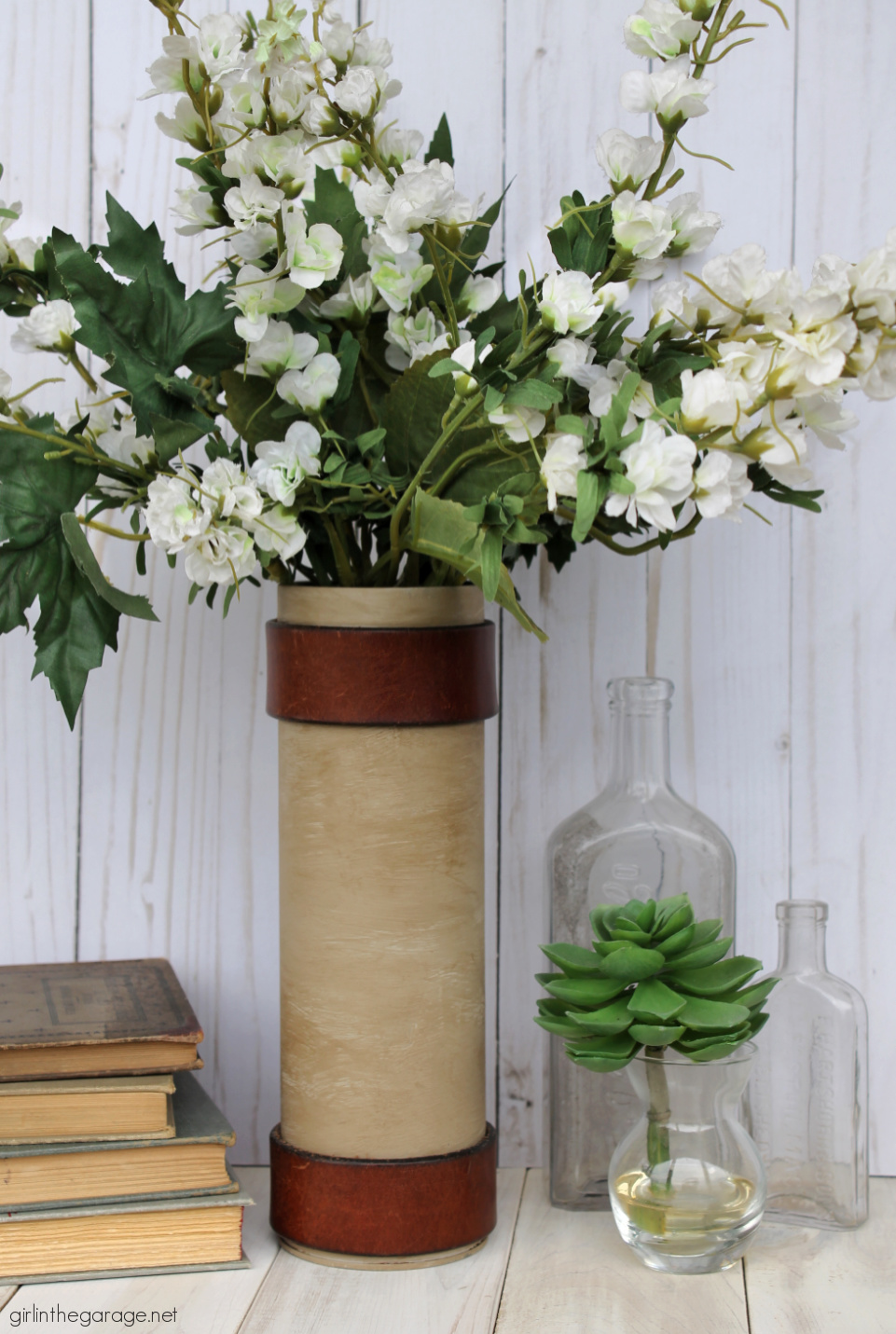 Please save or Pin this project if you like it!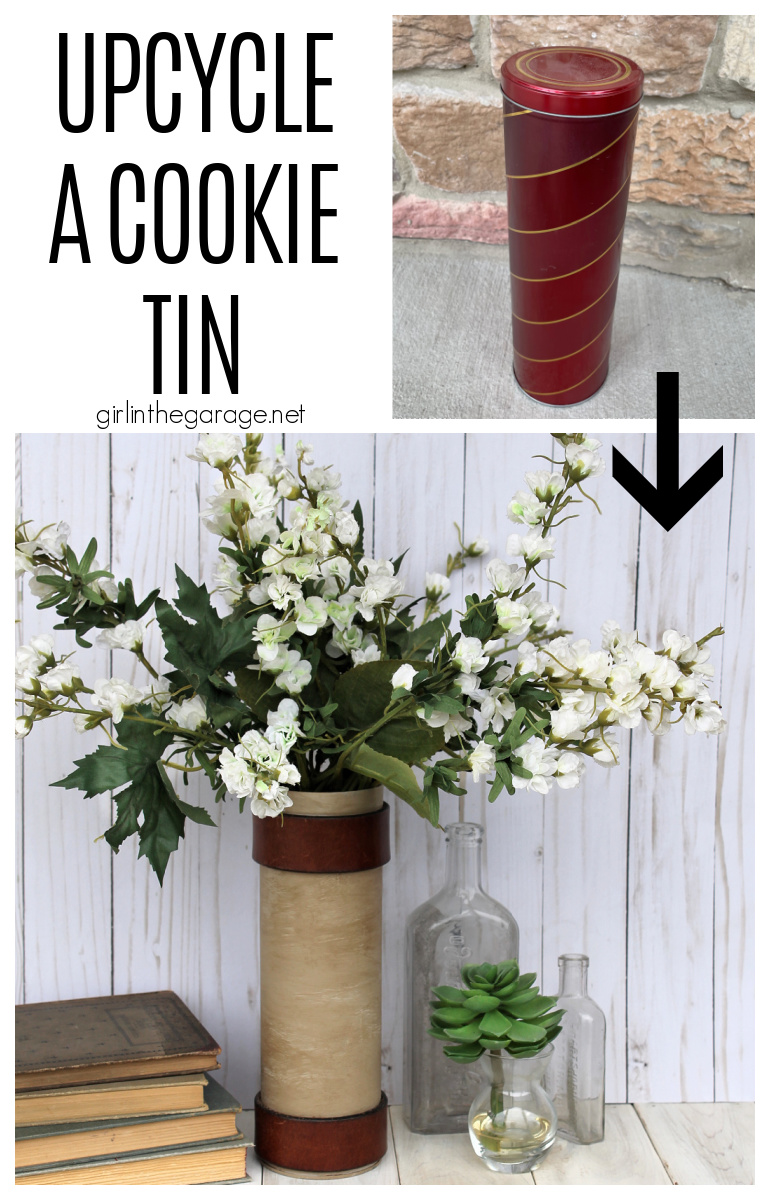 My next project is this mirror I found thrifting for $7. It's a little old, but not an antique. It does need some updating since I'm not a fan of the current colors!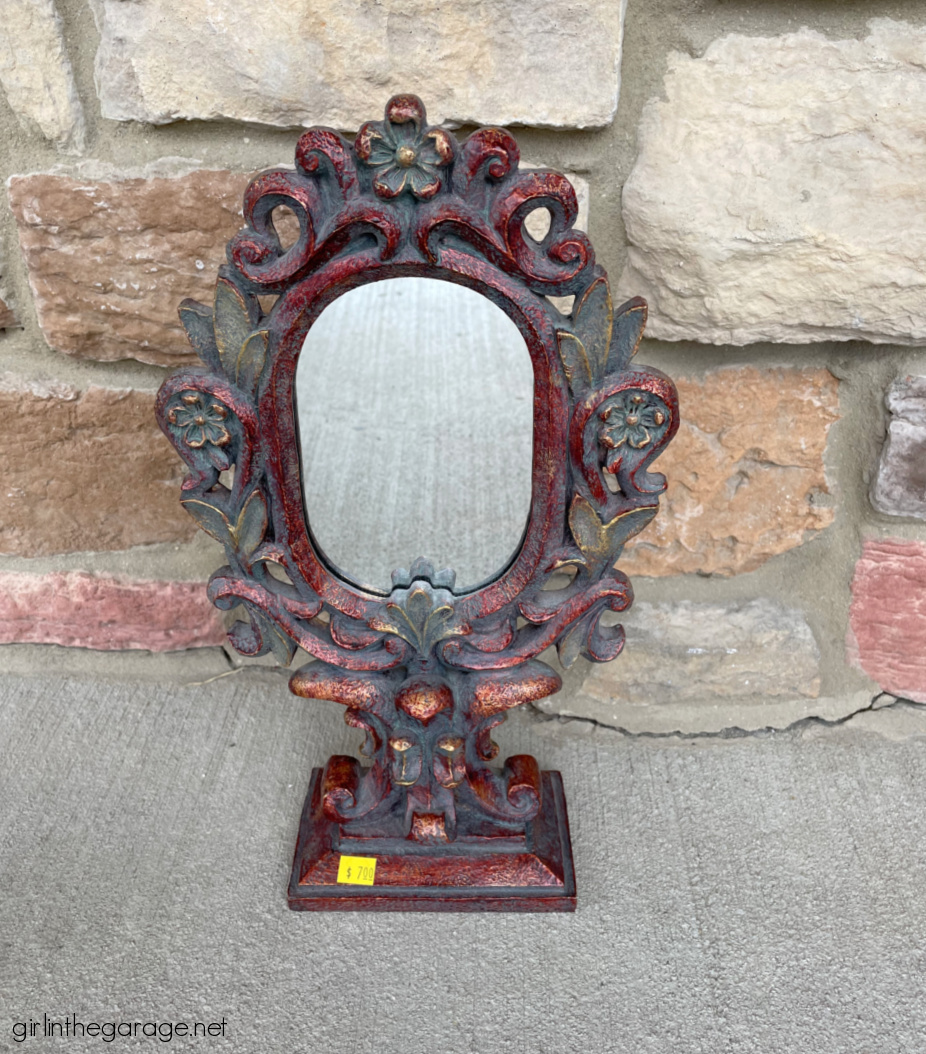 The mirror itself can't be removed, so I tore up a large flyer (junk mail) to cover it before painting. For the base coat I used Rustoleum Chalked Paint in Linen White and a small Purdy brush. (You can read my full review of Rustoleum Chalked Paint here.)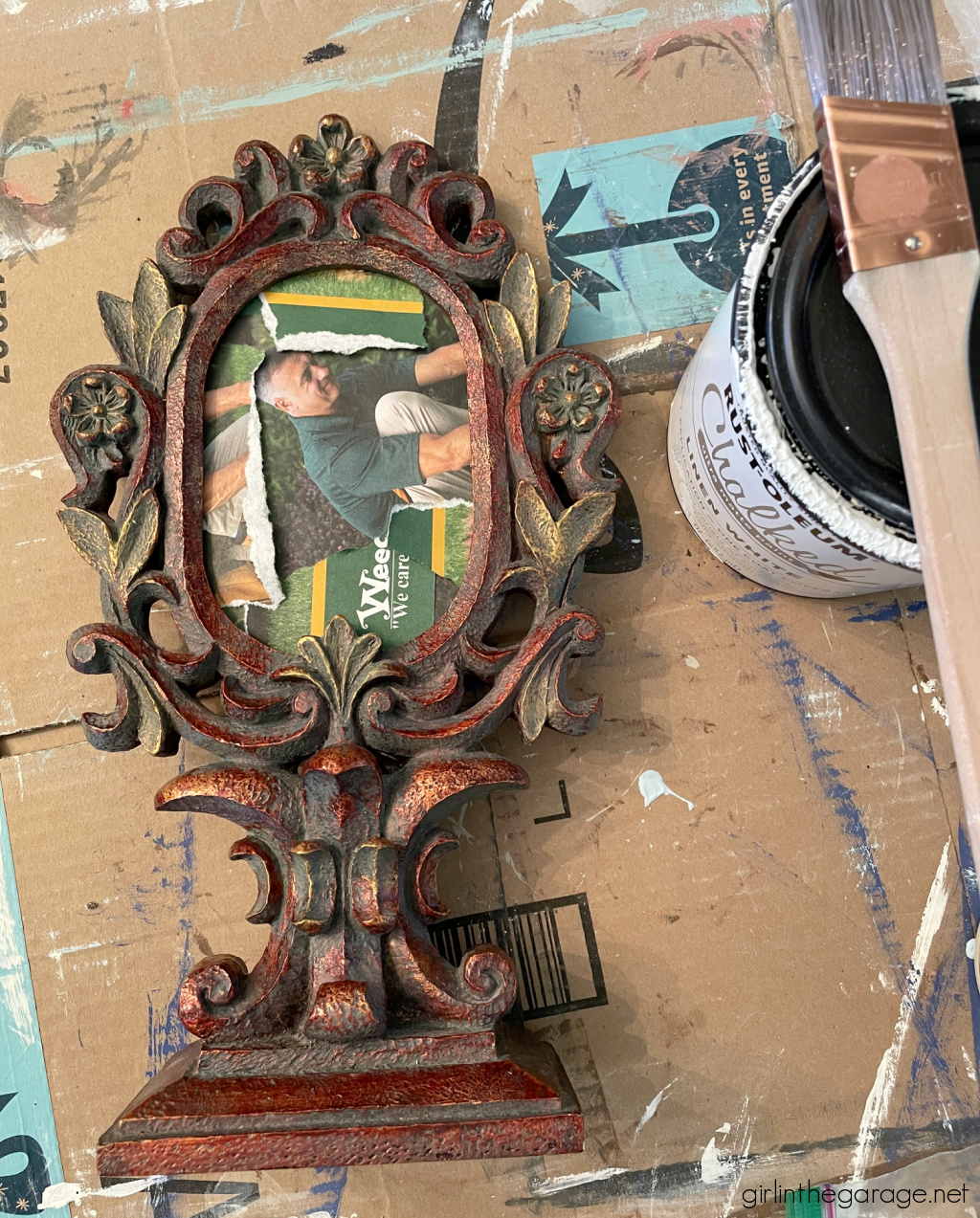 Next I lightly dry brushed on some Rustoleum Soothing Blue for a coastal look.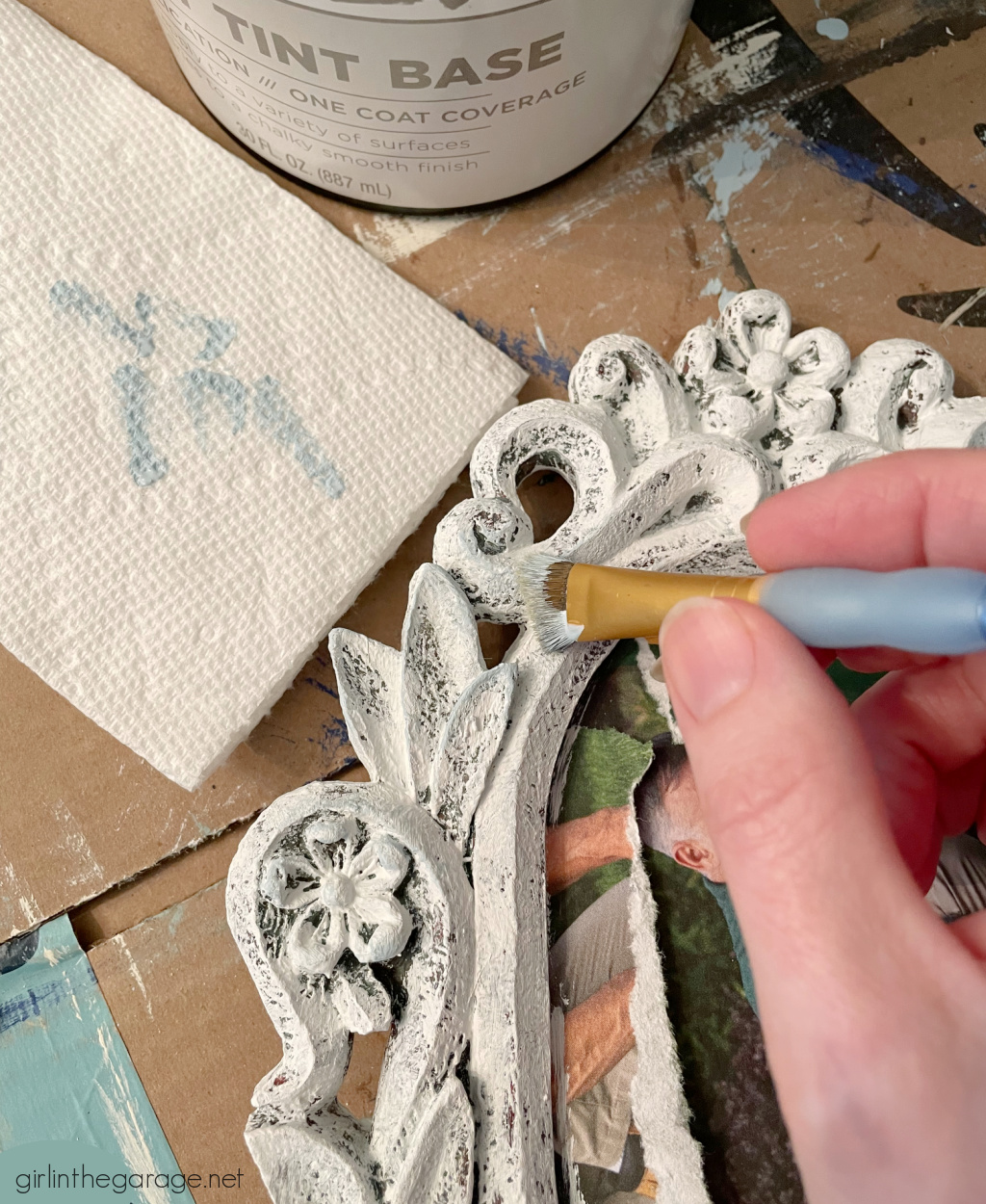 For the final layer, I applied some champagne metallic paint. You can't see it very well in the photos, but it really shimmers in the light.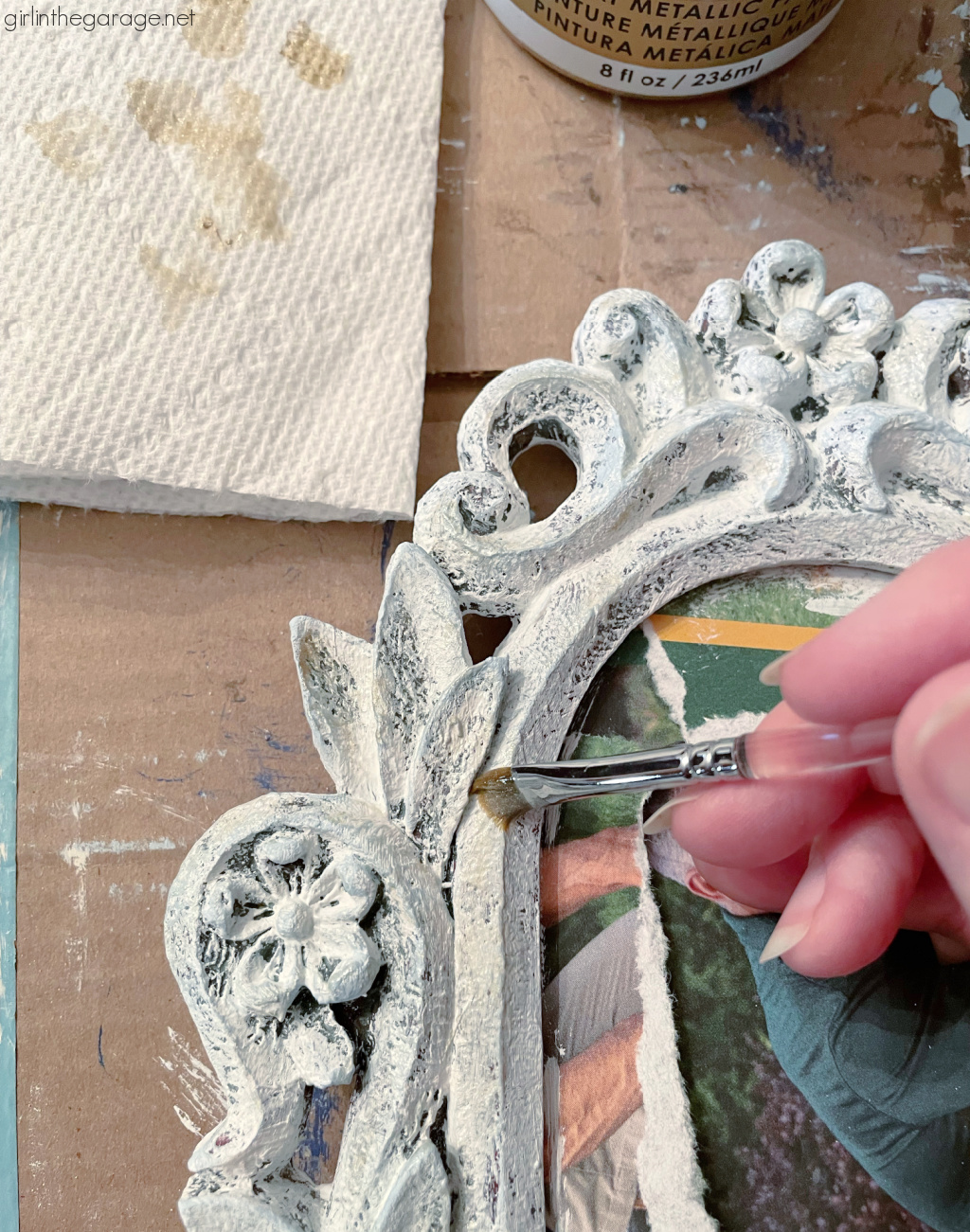 And here's how the coastal painted mirror turned out: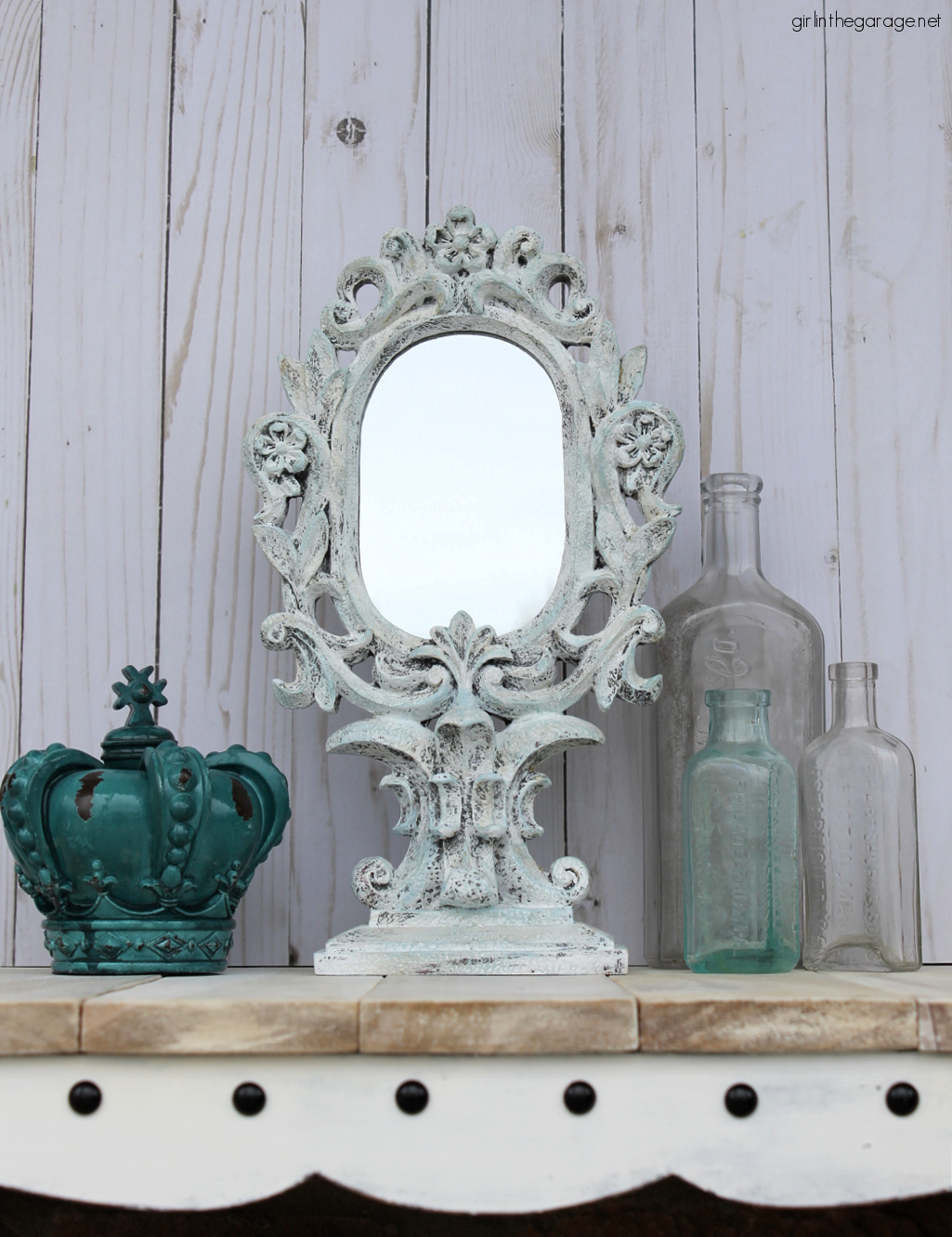 The layers are so pretty and this piece definitely reminds me of the ocean.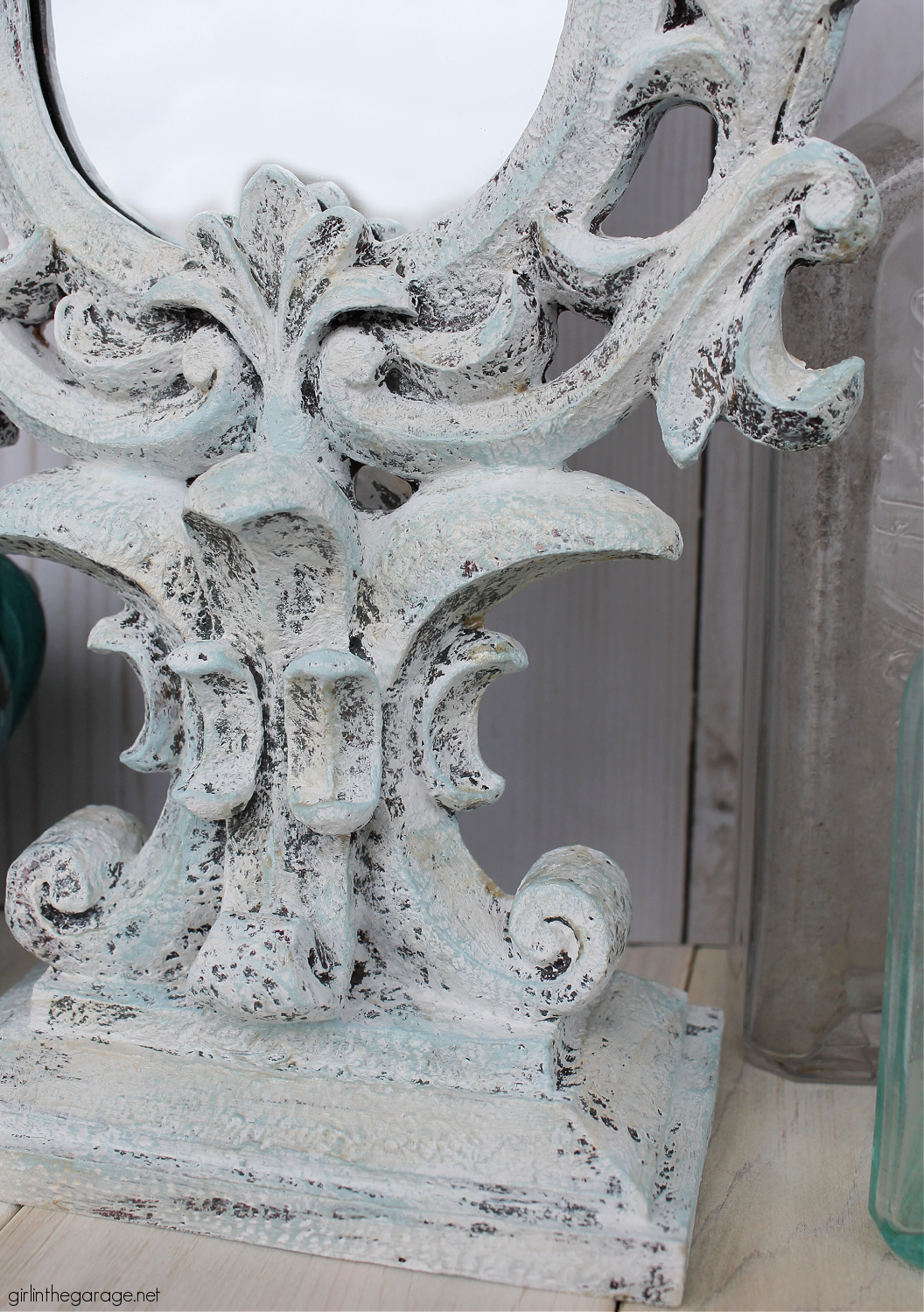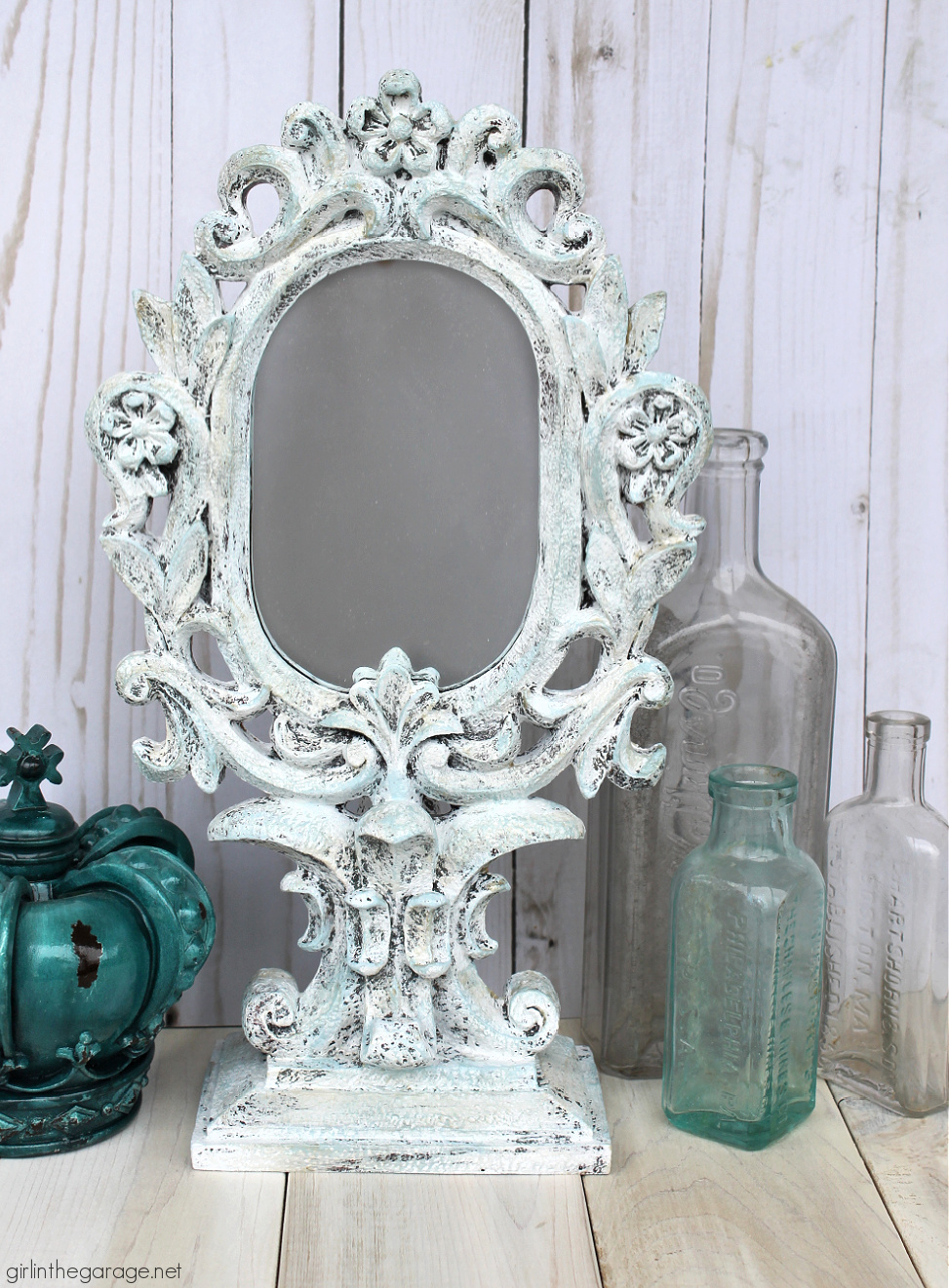 Please share or Pin this project if you like it.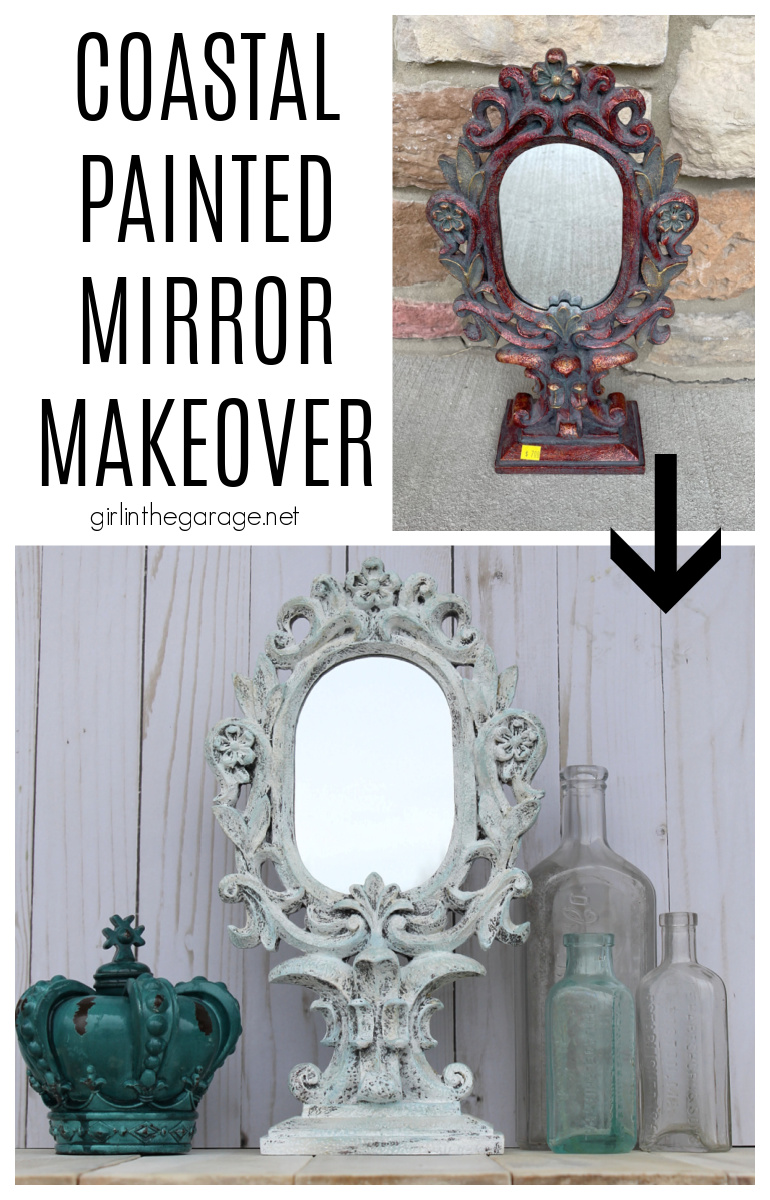 Below is another look at the before and after of both upcycled home decor projects – I hope they've inspired you today! Which one is more your style?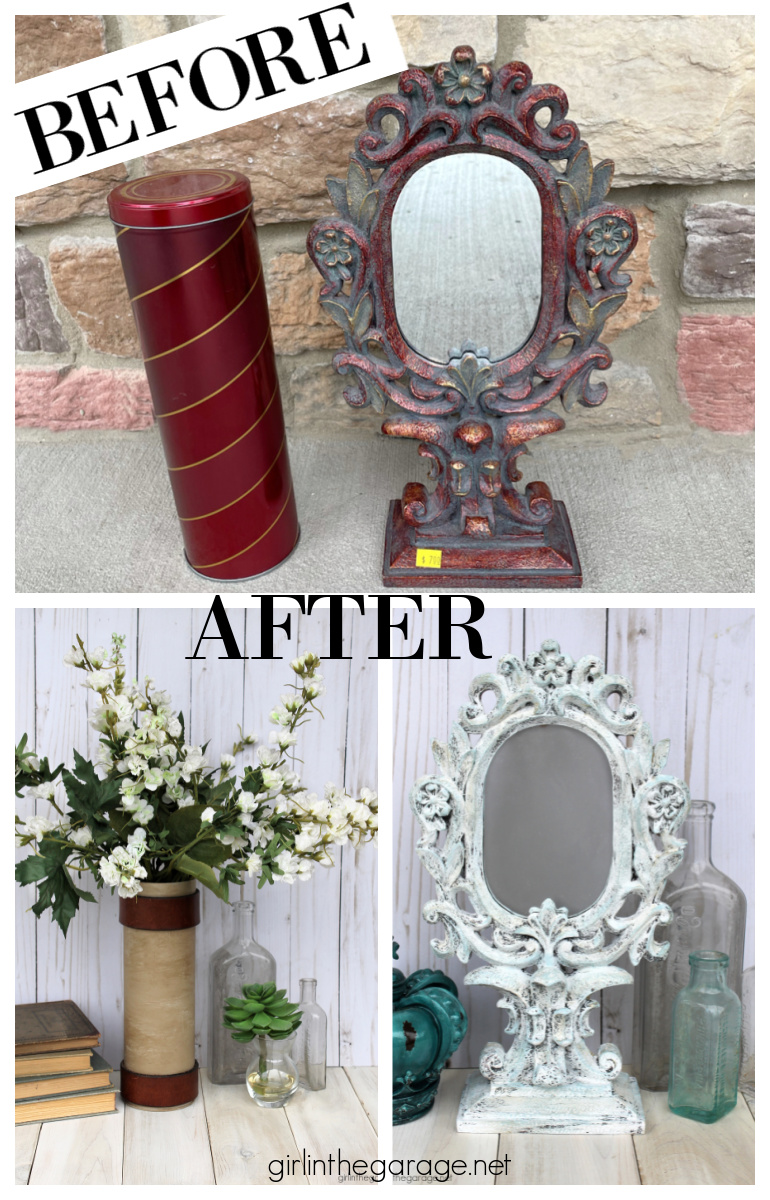 Now it's makeover time again with my creative blogging friends.
Below are their Before photos – visit the links underneath to see the amazing Afters and to learn how they did it: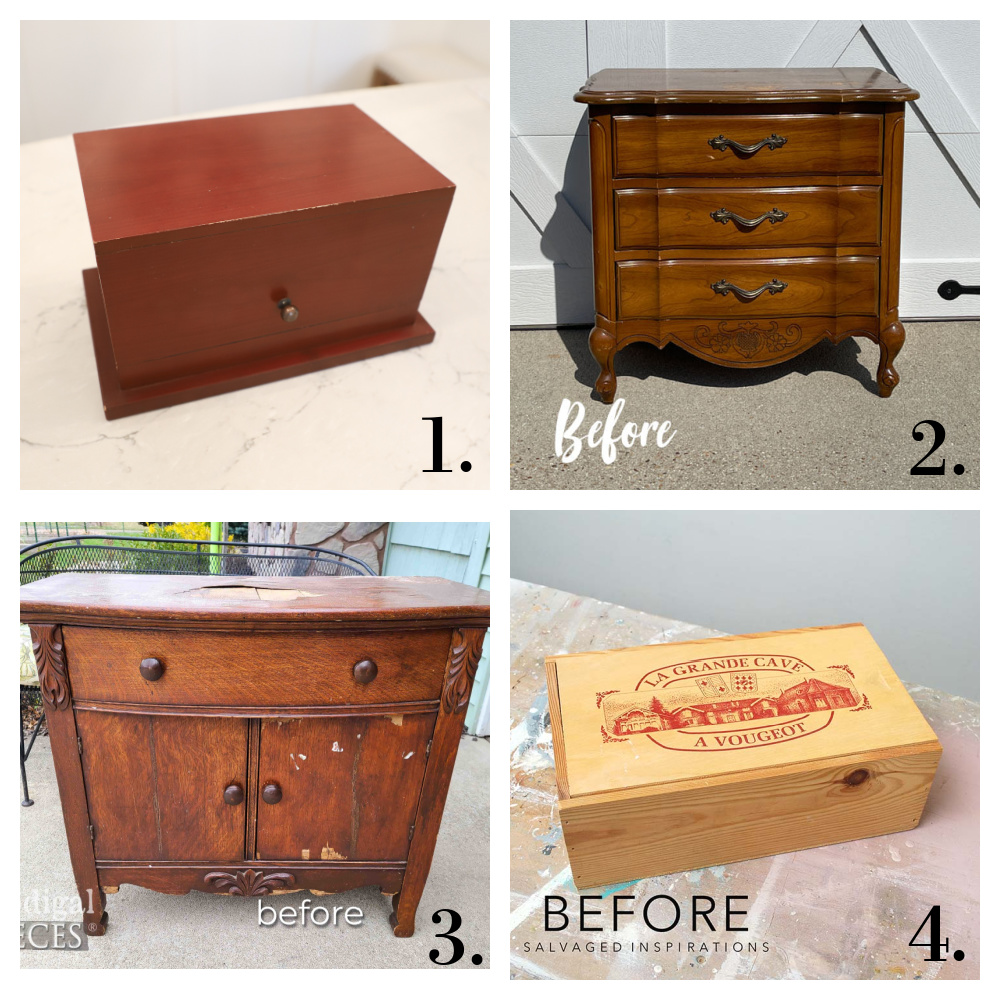 1. Artsy Chicks Rule
2. Confessions of a Serial DIYer
3. Prodigal Pieces
4. Salvaged Inspirations