Friend, I hope the sun is shining down on you on this beautiful day. My Trash to Treasure friends and I are sharing brand new thrifty projects today, but I must confess this one isn't too trashy. I found this set of three wooden houses at the Target Dollar Spot a few months ago for just $5, and I couldn't resist. Today I'm turning them into cute and easy DIY spring decor!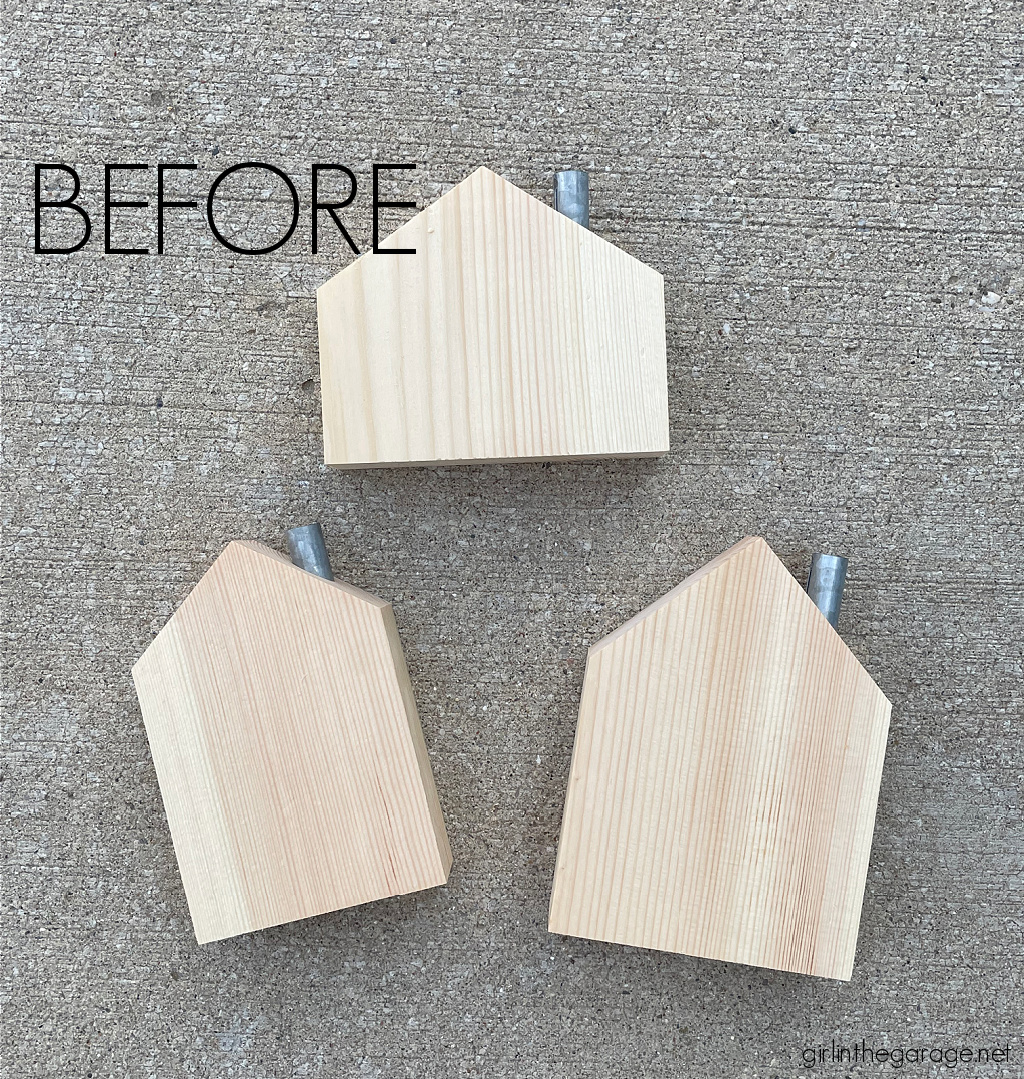 One of the great things about this project is that anyone can easily cut little houses like these out of scrap wood, so this project is quite doable even if you can't find these available at Target anymore.
This post contains some affiliate links so you can easily find the products I use and recommend. Discover all my favorite brands and tools for doing DIY makeovers here.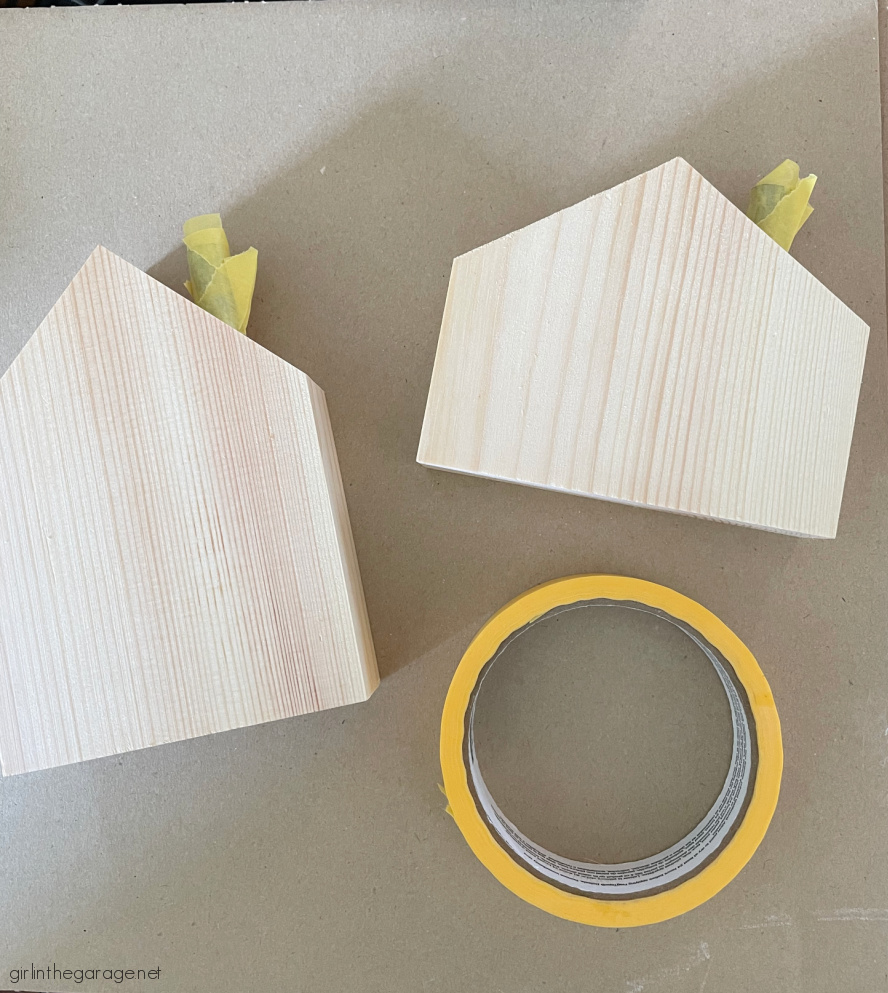 First, I taped over the metal chimneys with FrogTape.
Next I grabbed some Rustoleum Chalked Paint in Linen White and used one of my favorite Purdy paint brushes to apply one thick coat of paint around all sides. (Read my honest review of Rustoleum Chalked Paint here.)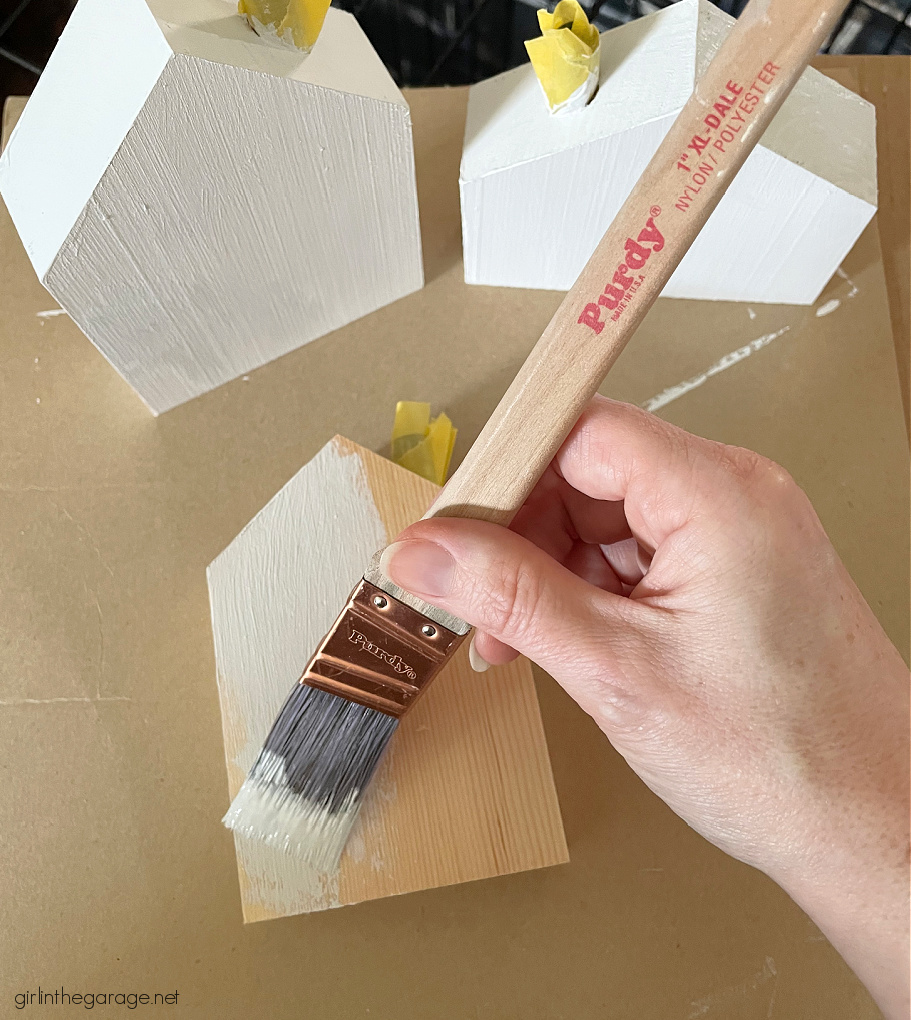 I painted all the sides because even though I planned to decoupage paper on the houses, I wanted a base coat of white in case I ended up choosing thin paper which might be a little see-through.
After the paint was dry, I gently sanded the houses with 320-grit sandpaper and then wiped away the sanding dust.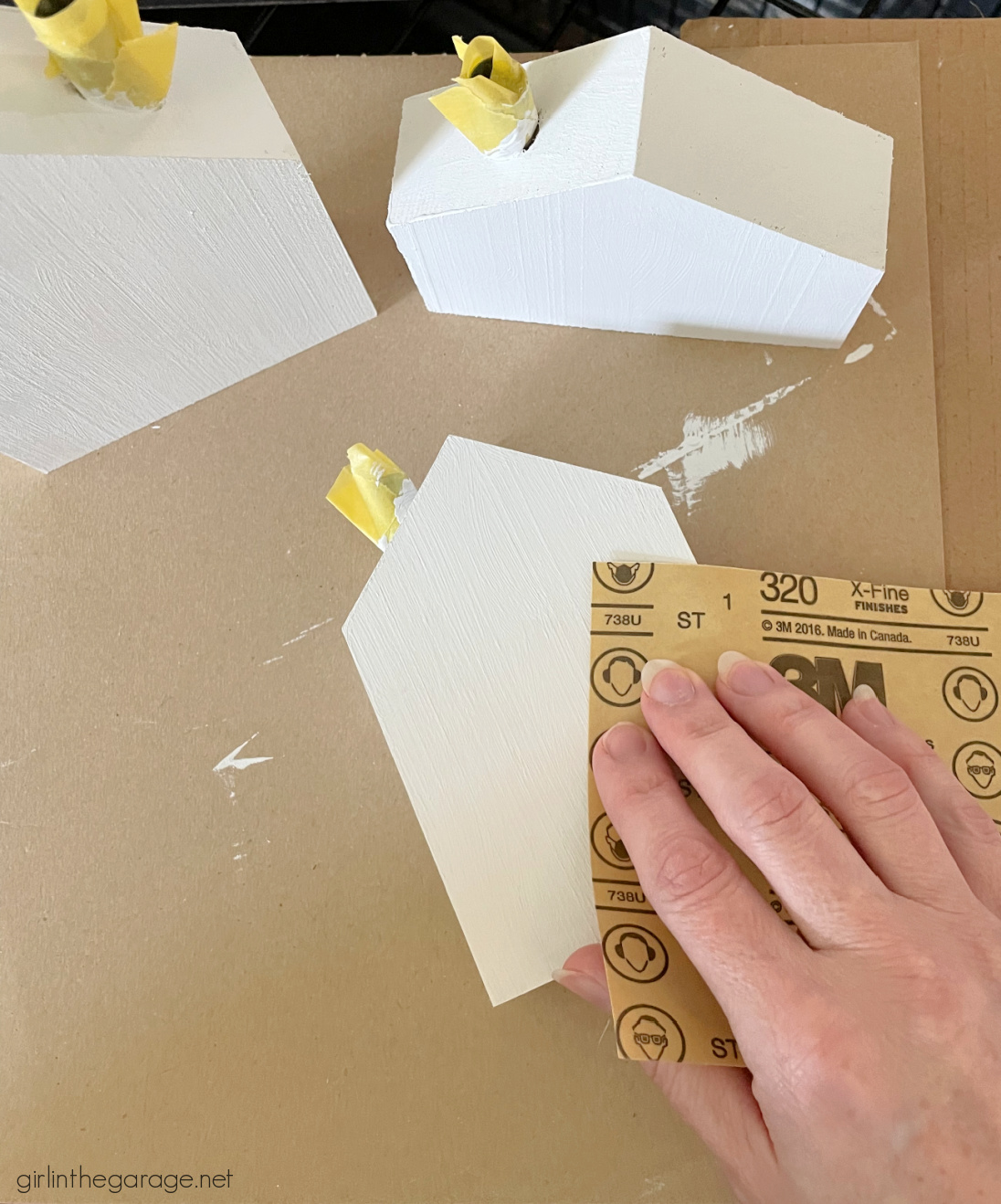 Then I chose some floral decoupage paper from my stash to glue onto the houses as DIY spring decor for my mantel. You can use scrapbook paper, wrapping paper, paper napkins, or even fabric to decoupage onto wood. Here are some really pretty decoupage papers on Amazon. You could even apply part of a rub-on transfer like on this recipe box I updated recently.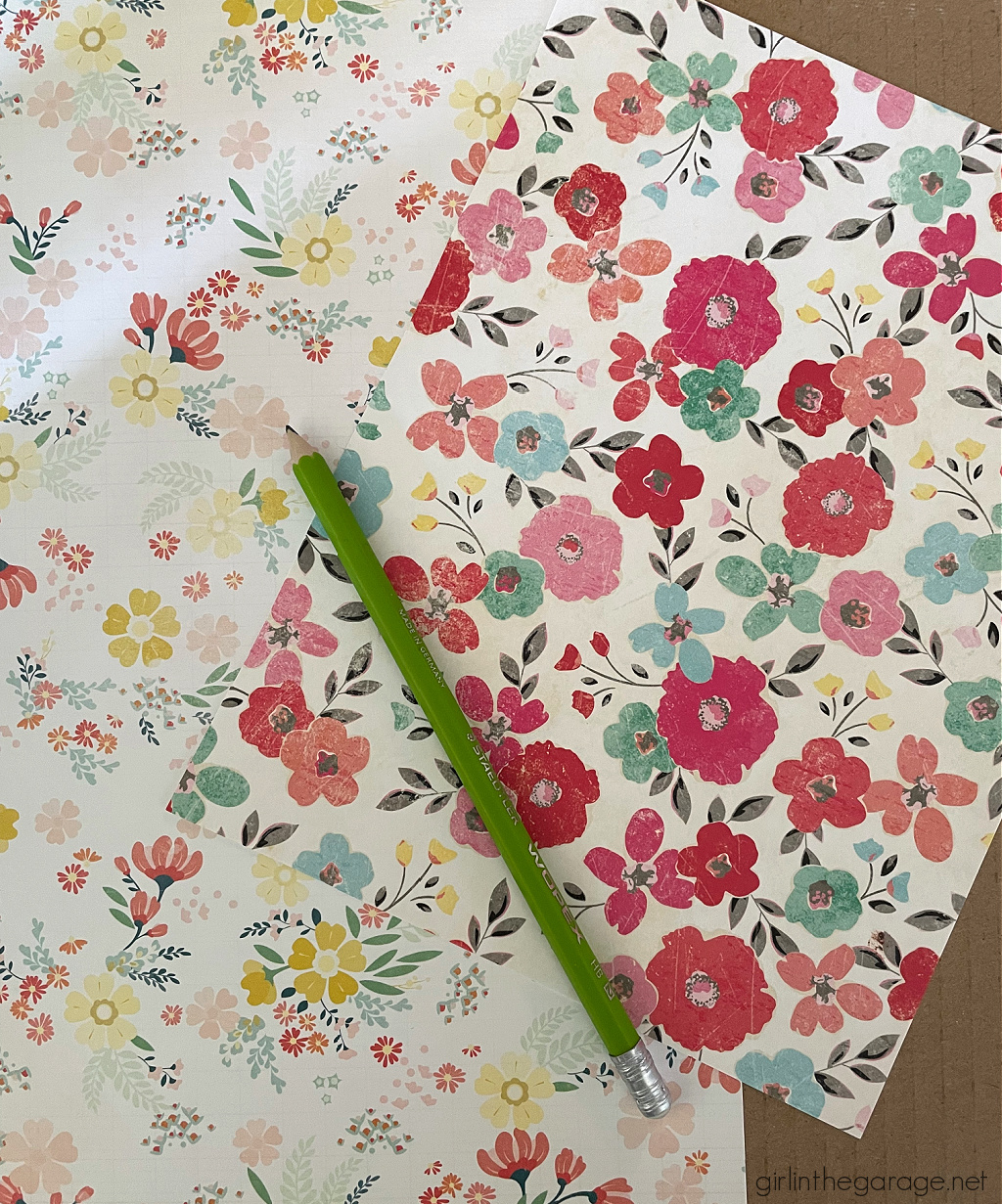 Trace around the house onto the back side of the paper and then cut it out. You might have to make a few more cuts to get the paper to fit well.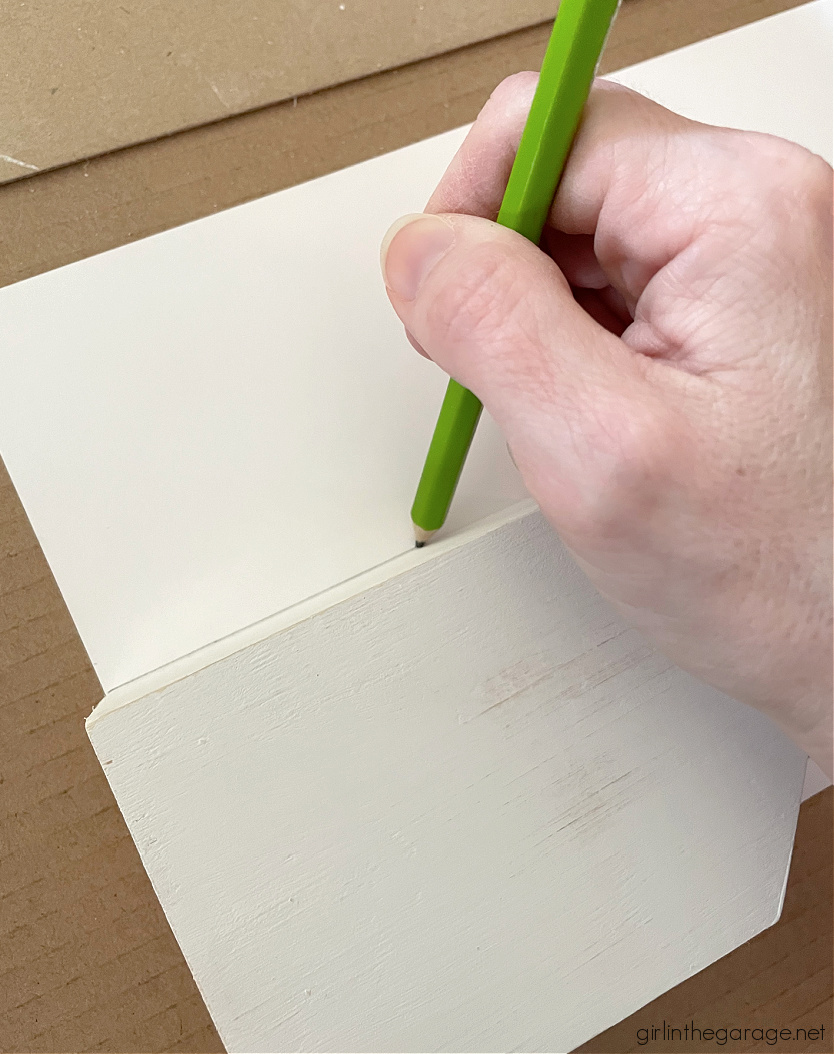 Apply a thin coat of matte Mod Podge onto the wood house and then carefully lay the paper over it. Press down on all areas for a minute or two to smooth the paper.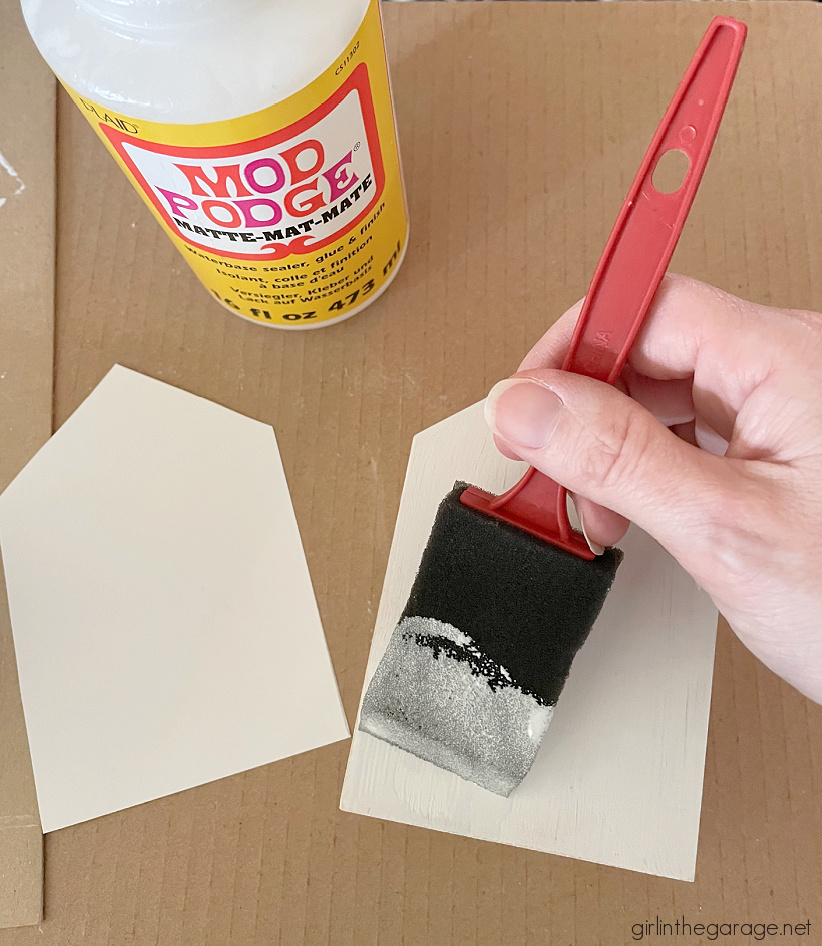 After all three houses are complete, now you have some beautiful and easy DIY spring decor!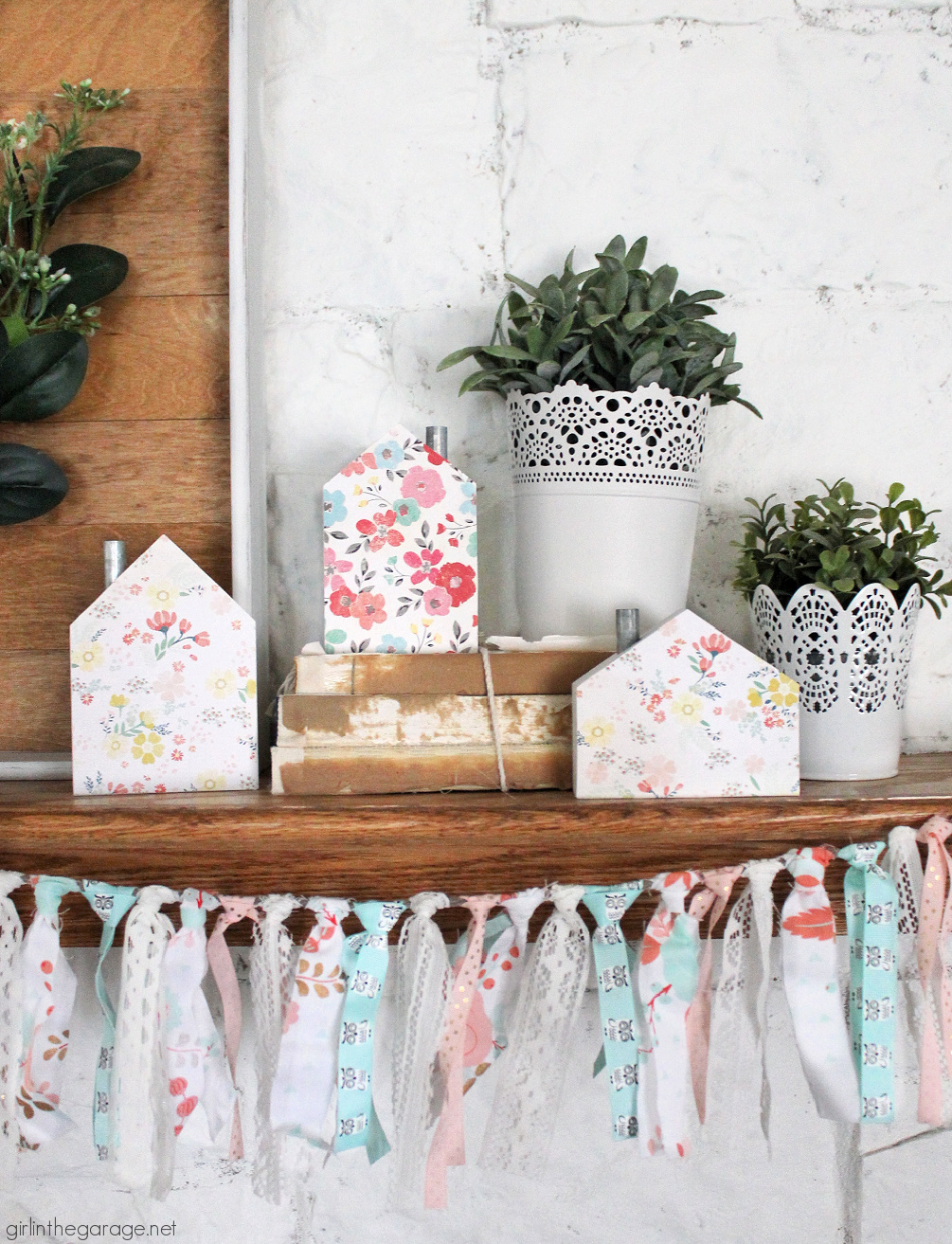 These are so adorable and I love them on my mantel now that spring is around the corner!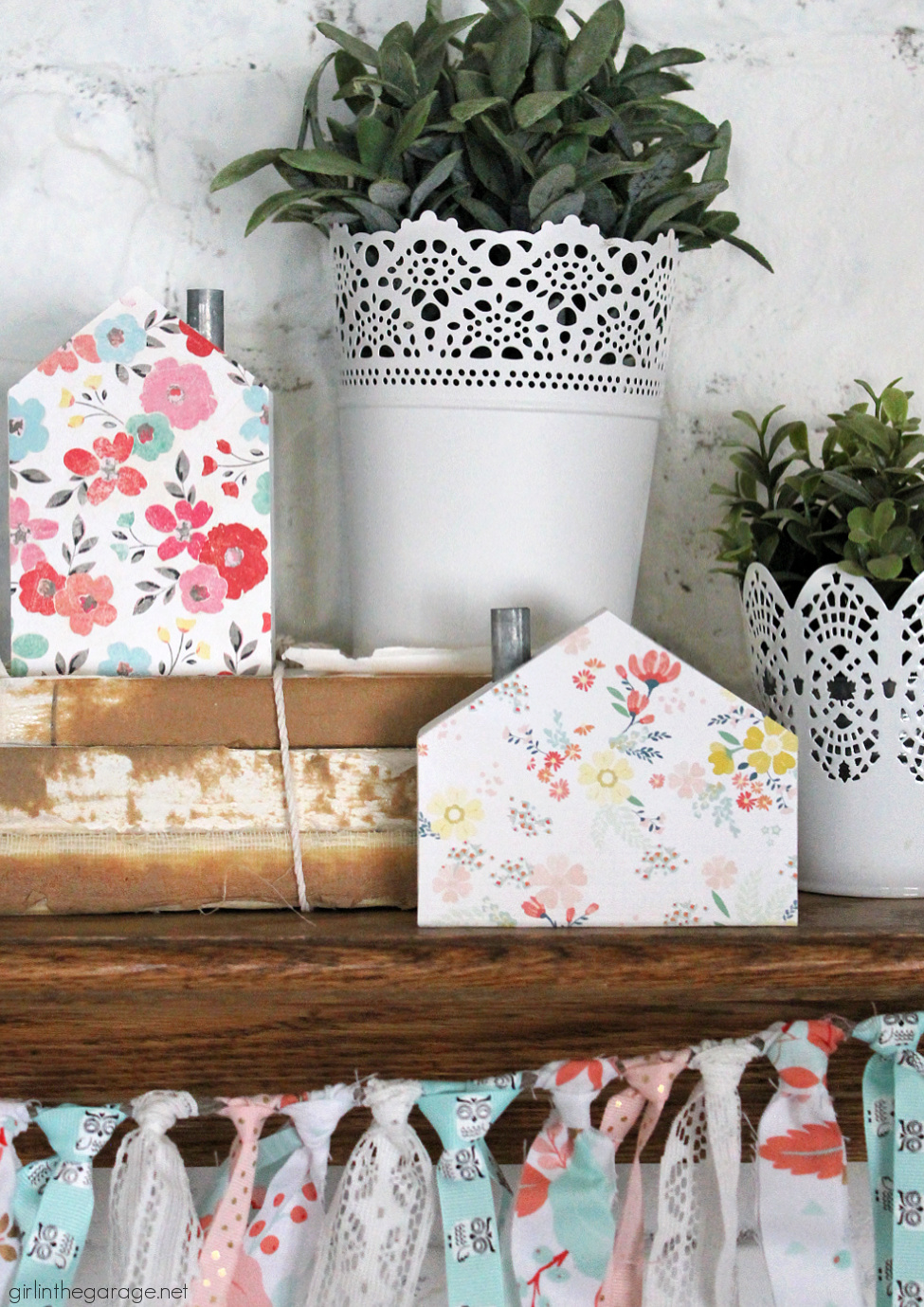 These mini floral houses are styled with other past projects: an easy rag garland and DIY wreath hanger.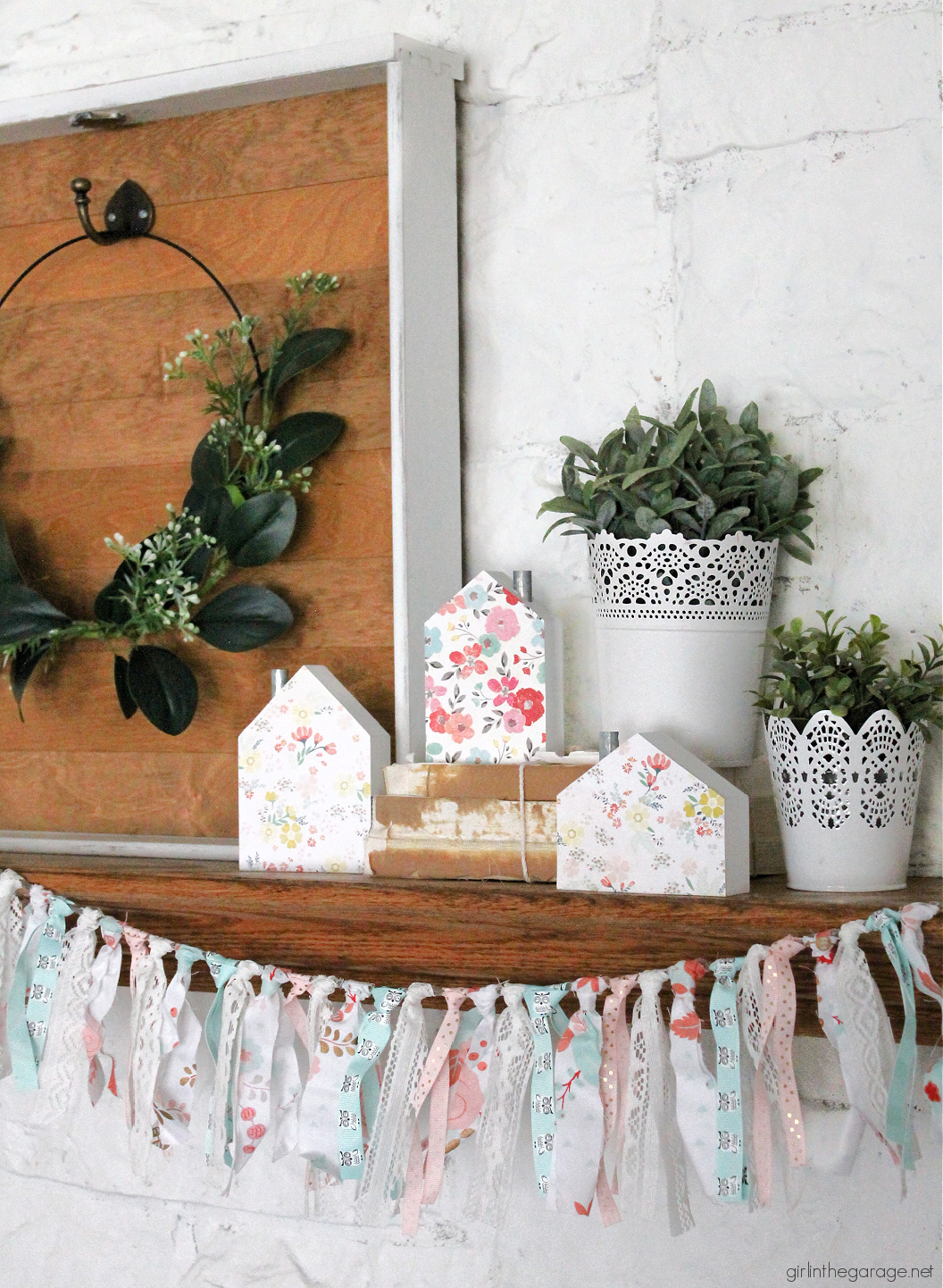 I left the backs plain distressed white so they're quite versatile and can be used all year as decor.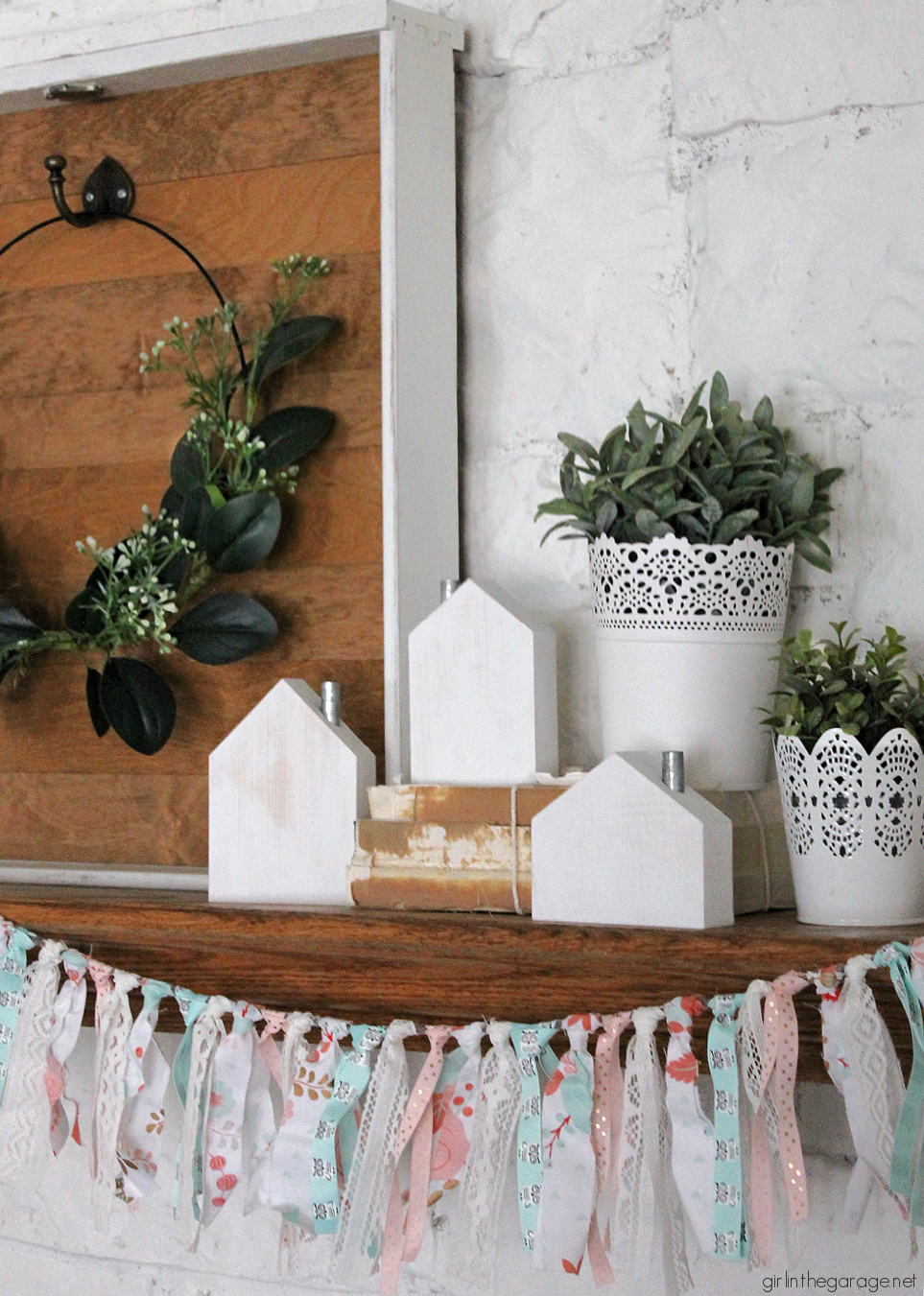 Friend, I hope you've enjoyed this project – please feel free to Pin this tutorial for easy access later or share it with someone else who might like it.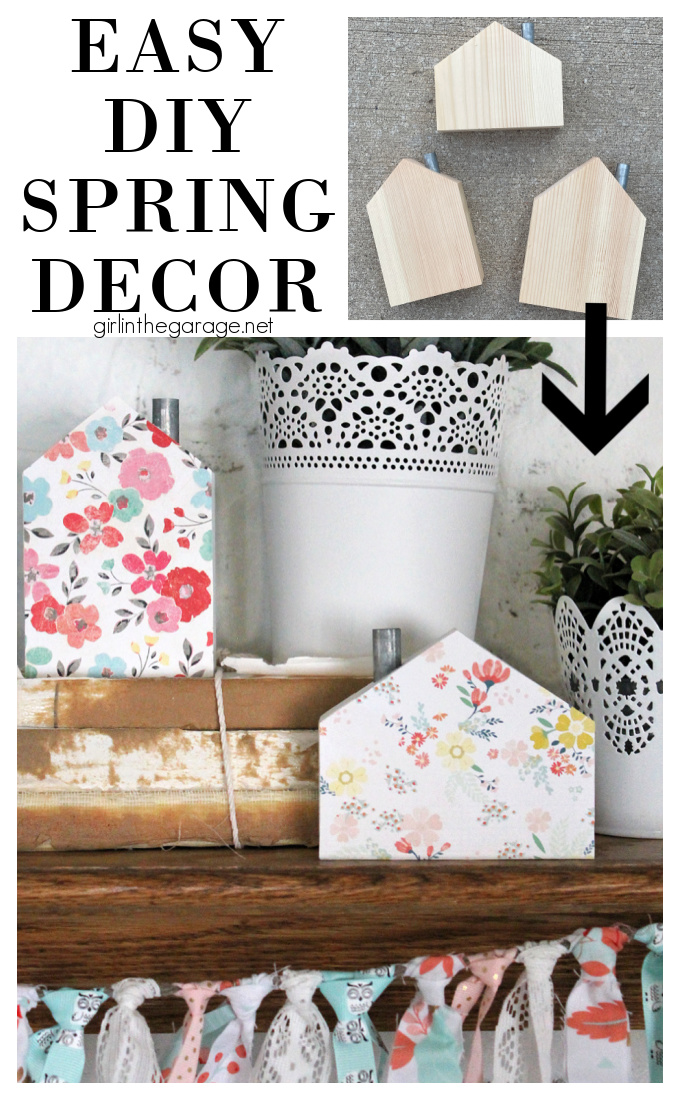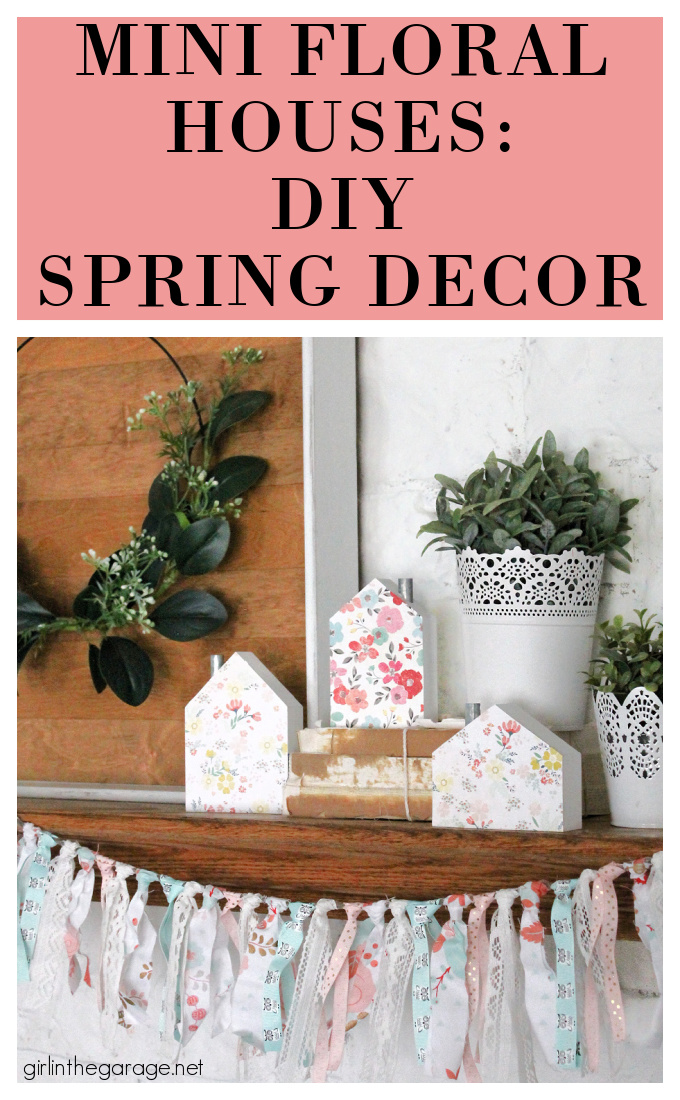 Now it's time for more Trash to Treasure projects from my blogging besties. I can't wait to see what they've been working on!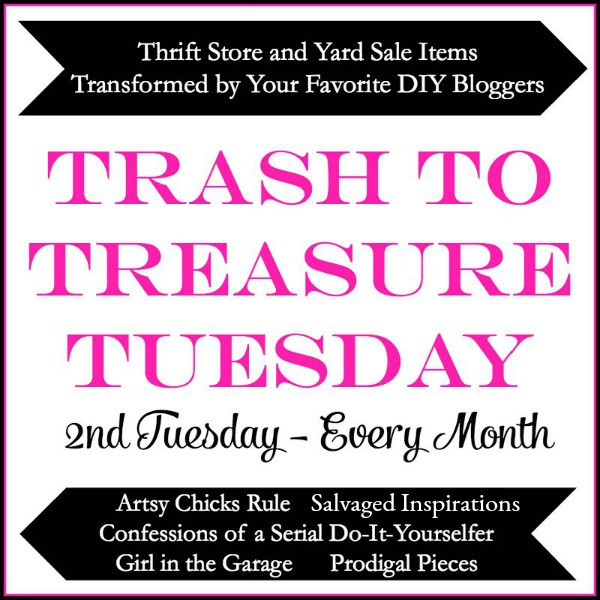 Below are the Before photos – visit the links underneath to see the amazing Afters and to learn how they did it: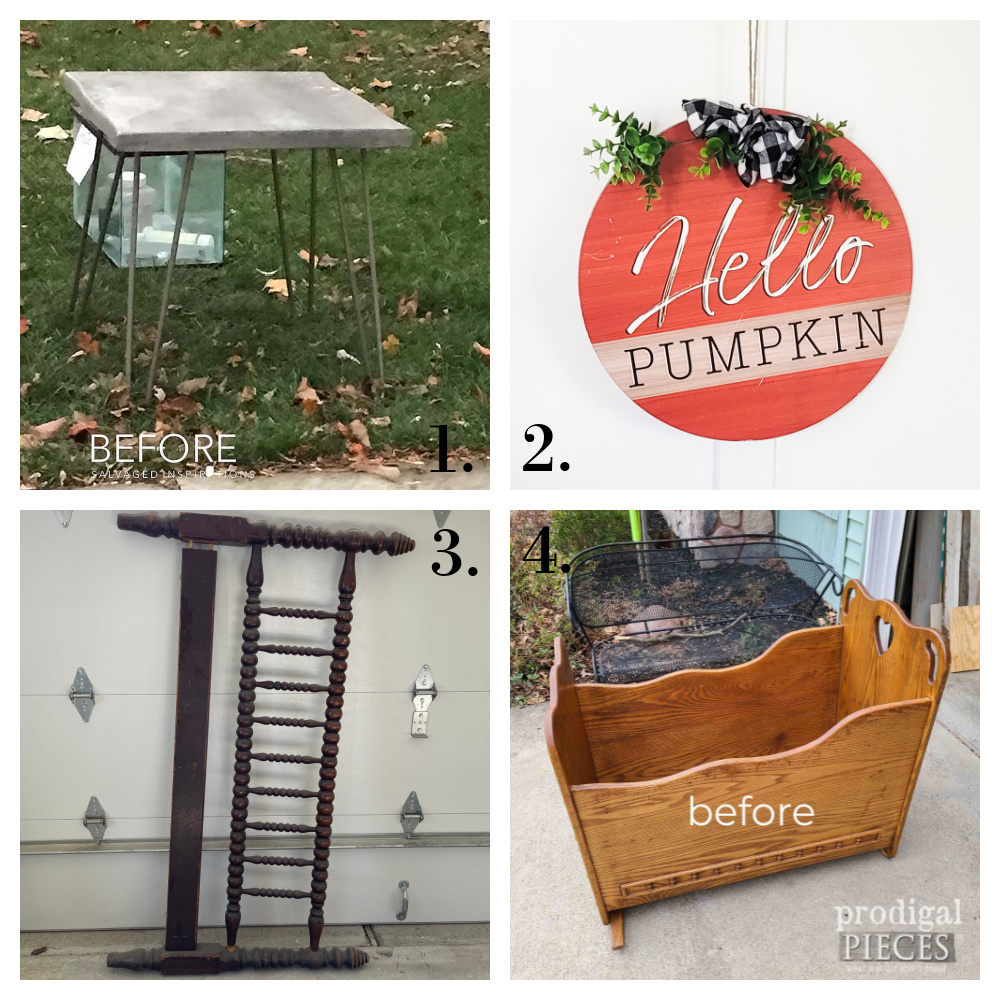 1. Salvaged Inspirations
2. Artsy Chicks Rule
3. Confessions of a Serial DIYer
4. Prodigal Pieces
You might also like: How to Decoupage Napkins onto Wood Crates