Friend, today I have an easy but super adorable DIY project idea to share with you.
It's Trash to Treasure day, and my budget-friendly makeover involves this simple tray I scored from Target for only $5 last year. Keep reading, because I think you will love how this upcycled wood tray turns out!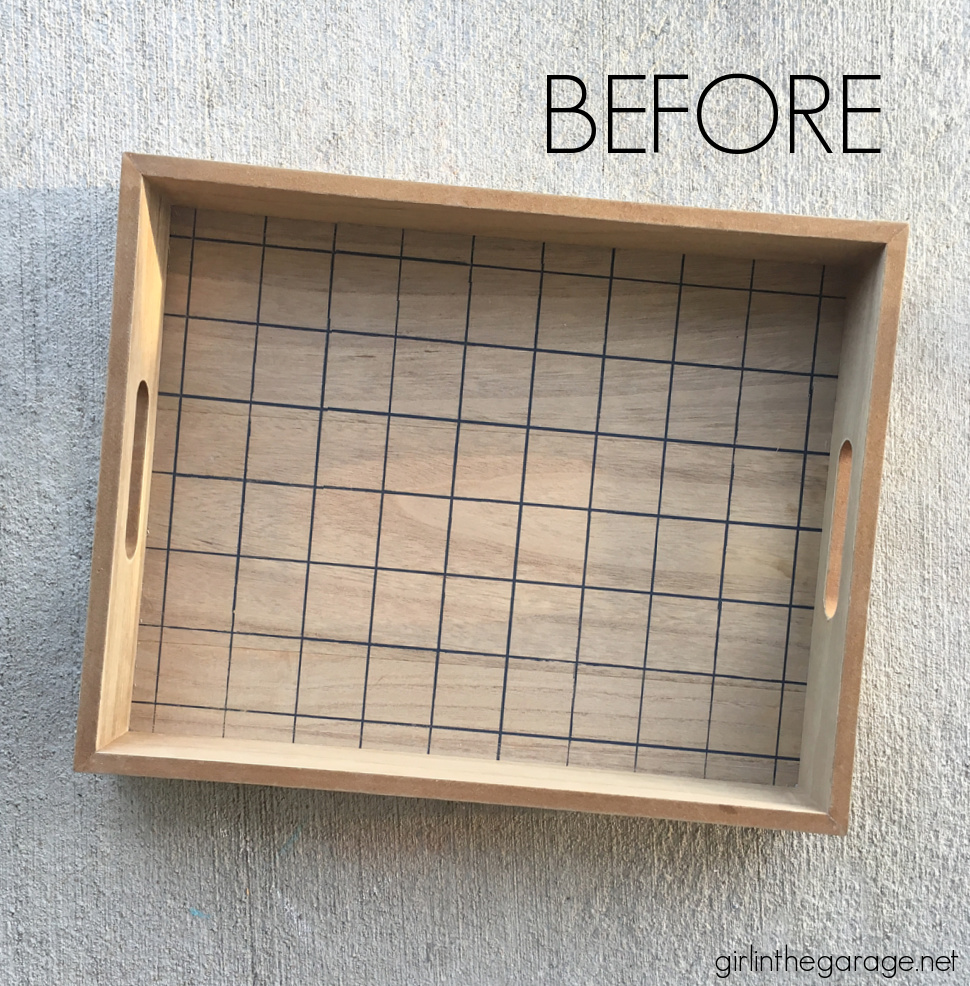 *This post contains some affiliate links so you can easily find the products I use and recommend. Discover all my favorite brands and tools for doing DIY makeovers here.
I decided not to paint the tray because I really like the light wood look.
First I scrounged through my stash of leftovers from old projects, and found a bunch of cut yardstick pieces from this repurposed yardstick bookcase makeover and this secret book box project. (FYI Here's a similar 10-pack of yardsticks you can use for projects.)
I also found several unused wooden paint stirrers and laid out a pattern to fit inside the tray.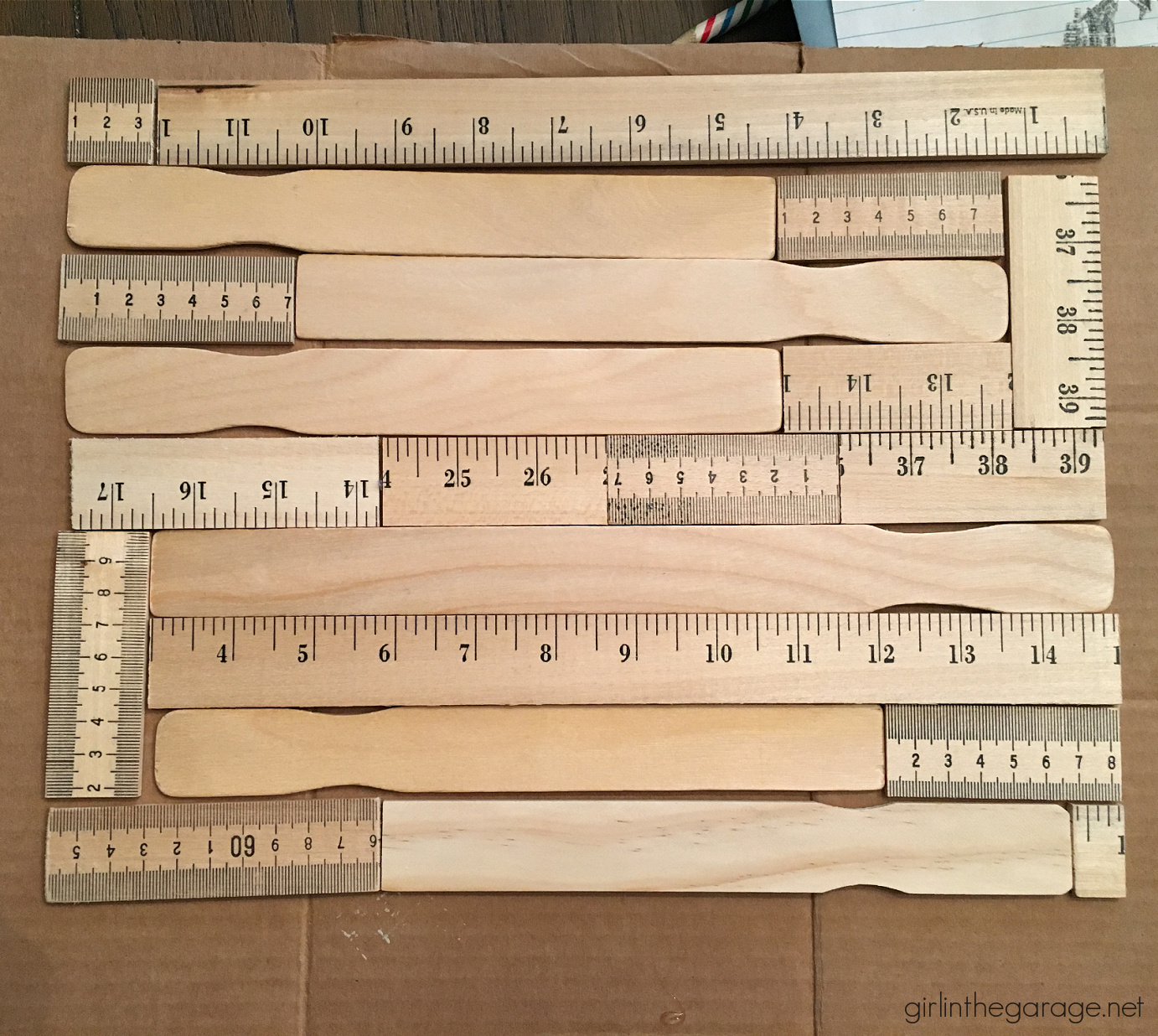 I did have to cut a couple of small pieces for two corners, which was really easy with my miter box and saw (you don't need a power tool for little cuts in thin wood!).
I made the cuts on my kitchen floor (because it's freezing outside) in 5 minutes, cleaned up the small mess, and moved on…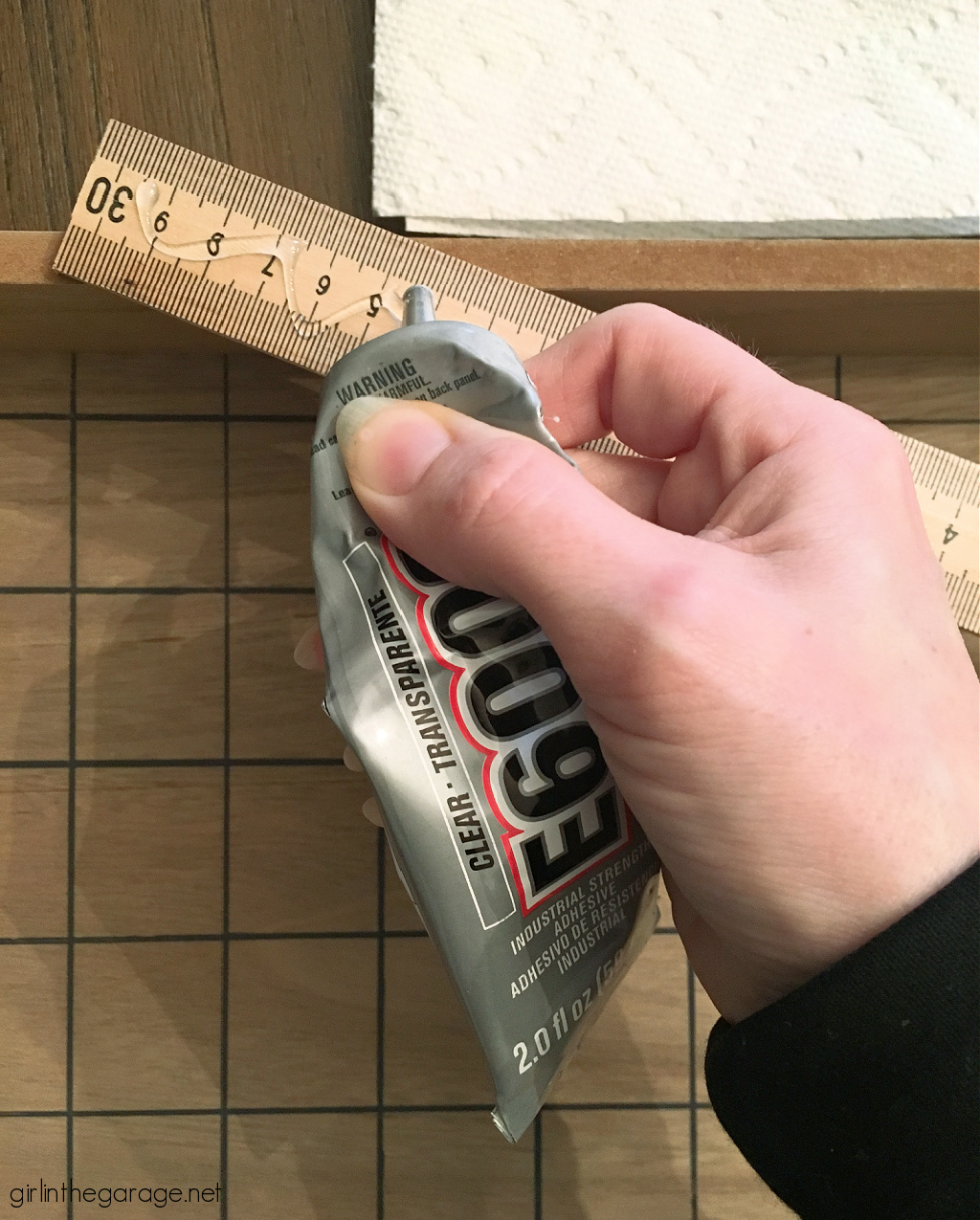 The pieces were then glued on with my favorite super glue in the same order they were laid out. *I did take a photo first in case my layout got bumped!

As you can see, a couple pieces were laid vertical to fit better. And some were placed upside down so that the upcycled wood tray would look fine from any angle.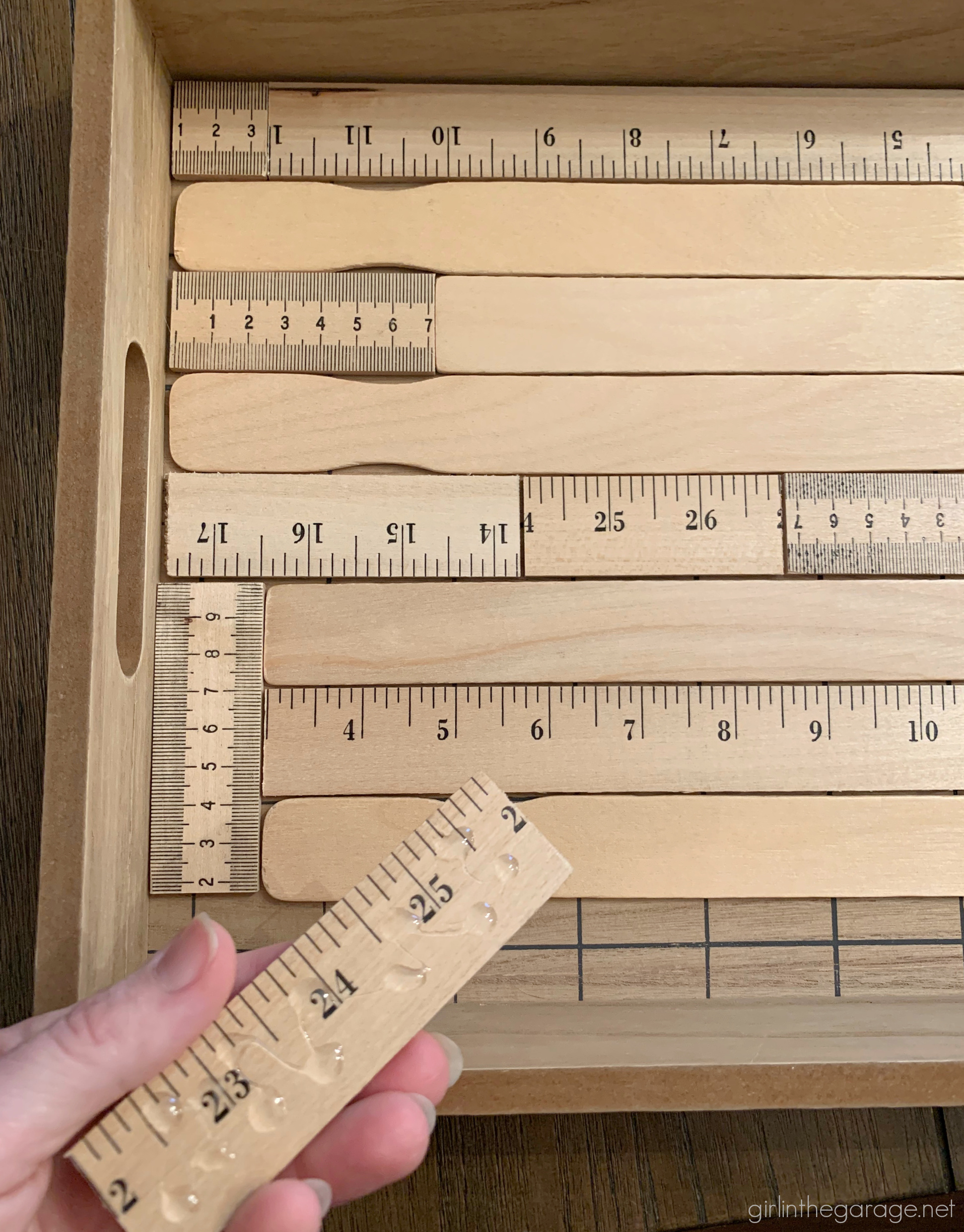 The pieces sat overnight while the glue dried.
This can still be used as a functional tray, but I kind of like it as art. And for now, I think I'm going to put it on my mantel as easy DIY decor…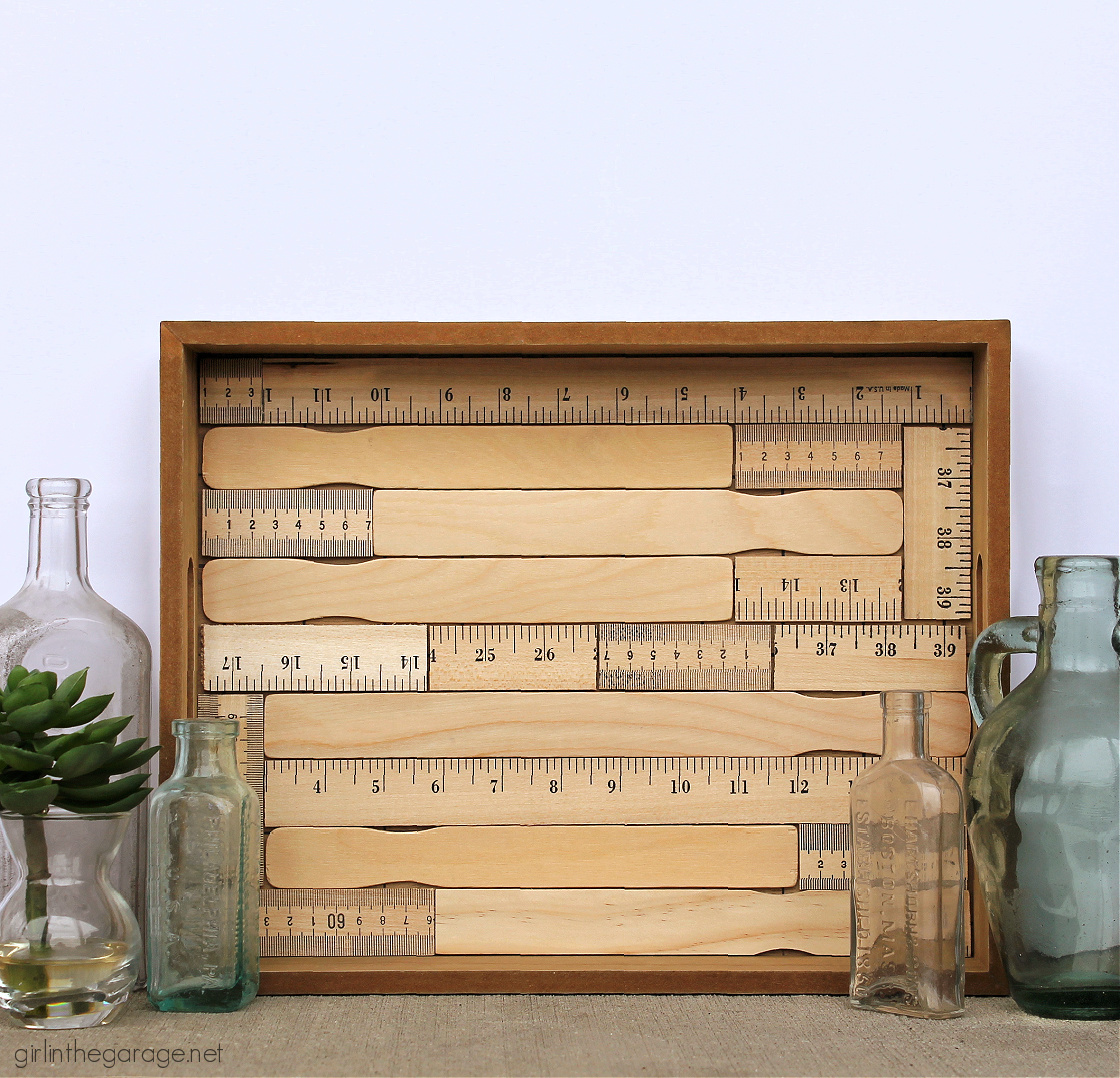 What do you think of the upcycled wood tray? I think it has a definite vintage charm to it.
Unique and inexpensive decor makes me happy! And I know you guys like easy projects like this.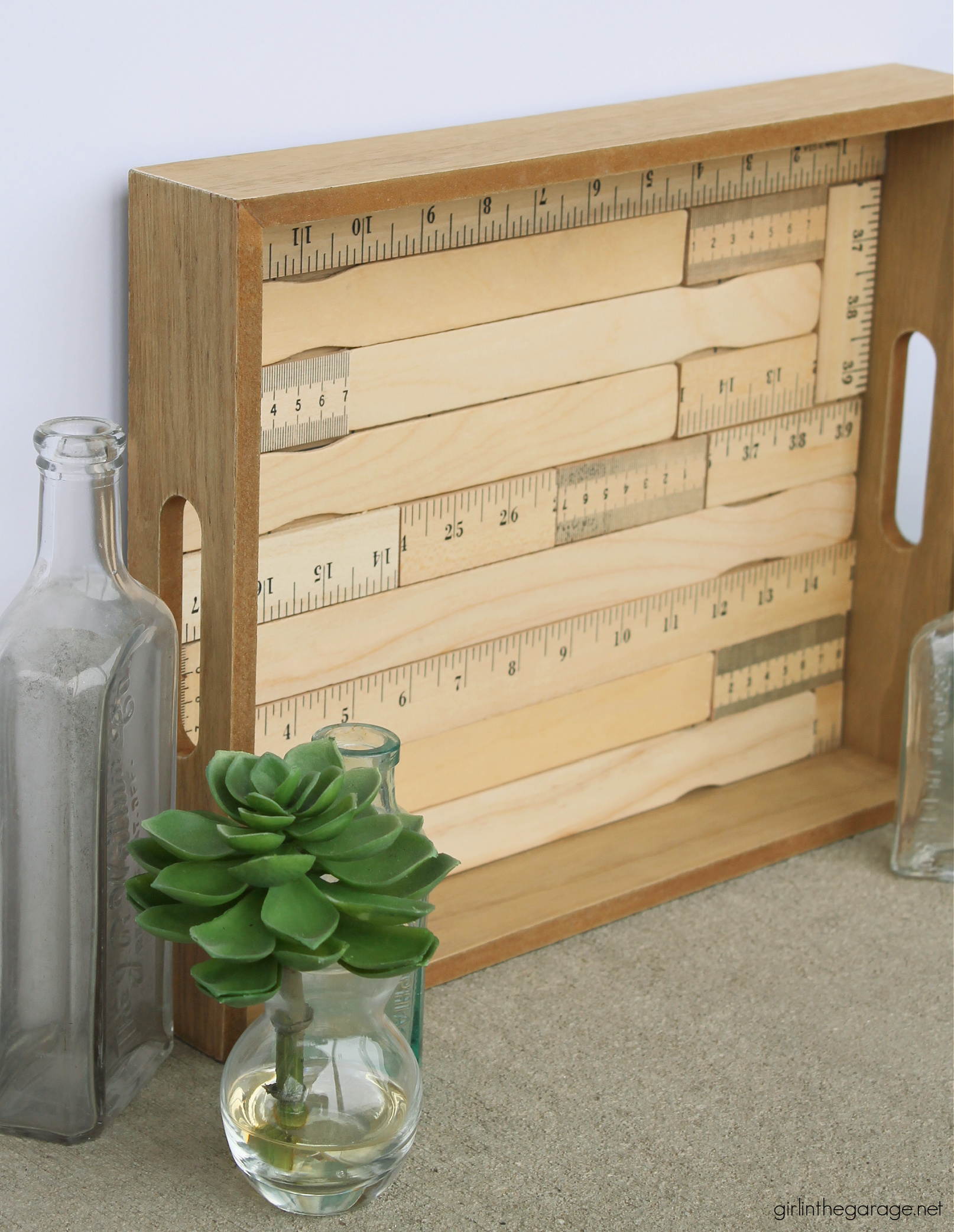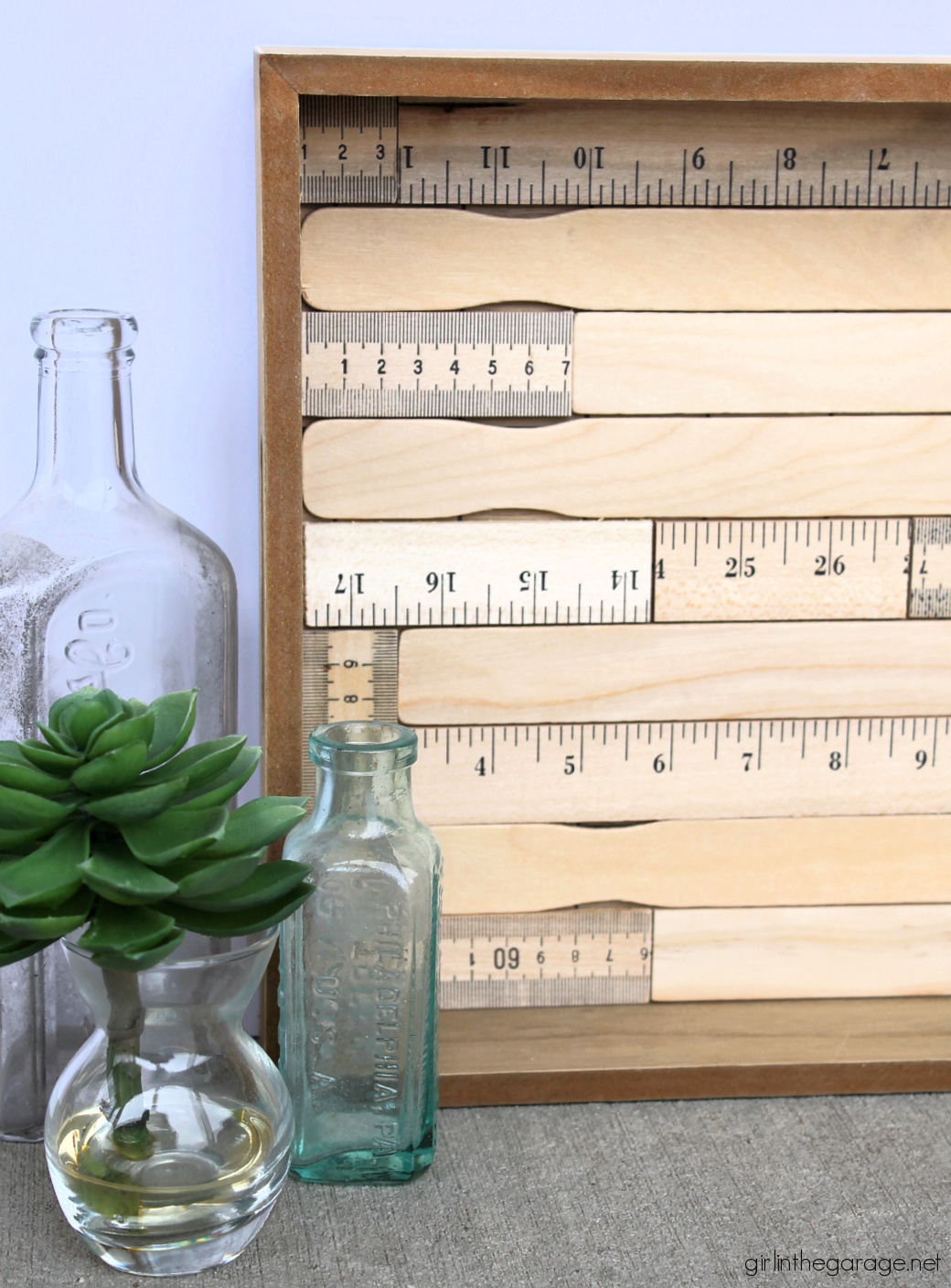 If you like this project, please take a moment to leave a comment below and also pin or share it with a friend. Thanks so much – I appreciate you!
– Jen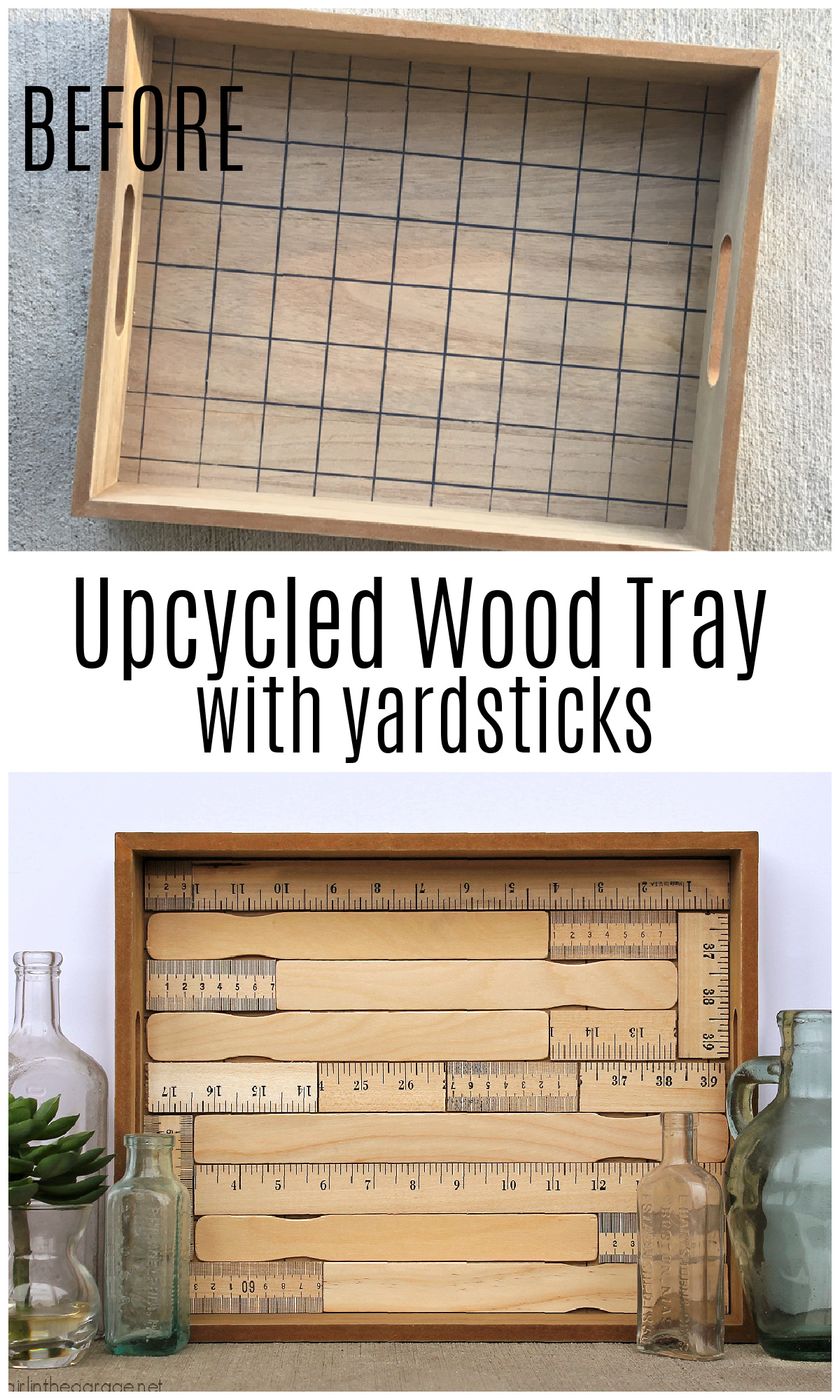 Now it's time again for Trash to Treasure Tuesday with my talented blogging friends. I can't wait to see what budget-friendly makeovers they've done this month!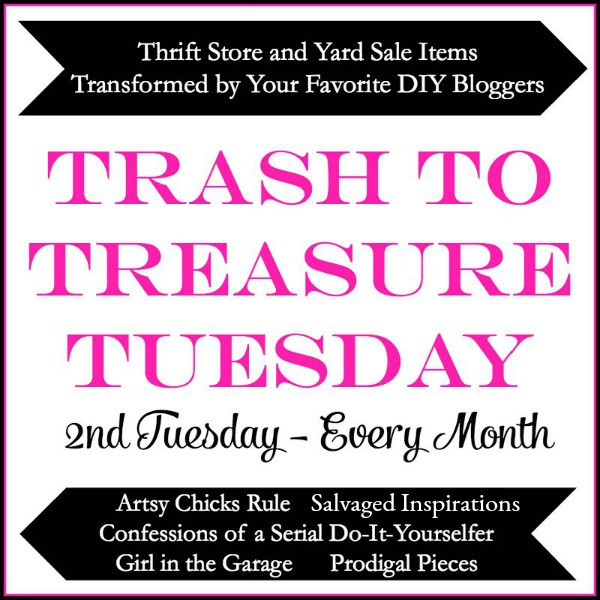 Below are the Before photos – visit the links underneath to see the amazing Afters and to learn how they did it!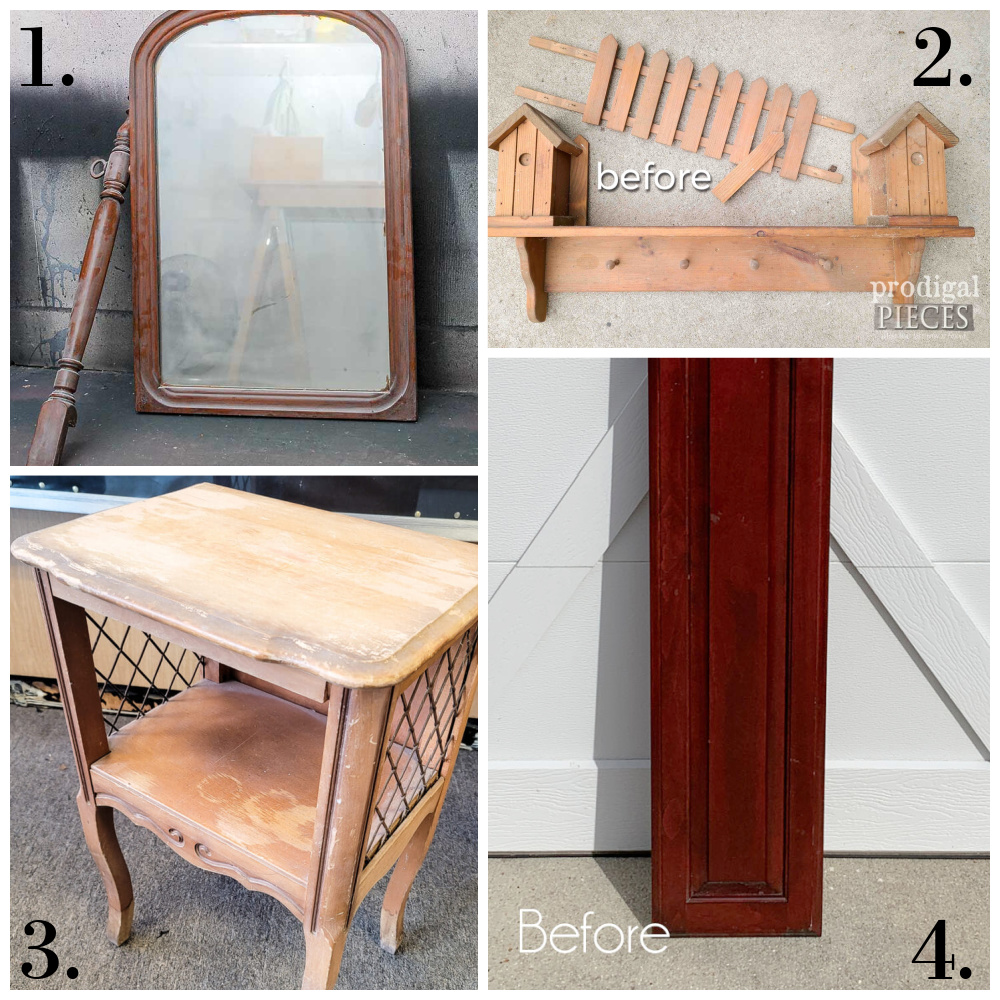 1. Salvaged Inspirations
2. Prodigal Pieces
3. Artsy Chicks Rule
4. Confessions of a Serial DIYer