Friend, have you ever scored some awesome thrifted furniture and then afterward wondered how on earth you're going to remove all the sticky old contact paper in the drawers? Today I'll show you the easiest way to remove contact paper – without damaging the surface underneath.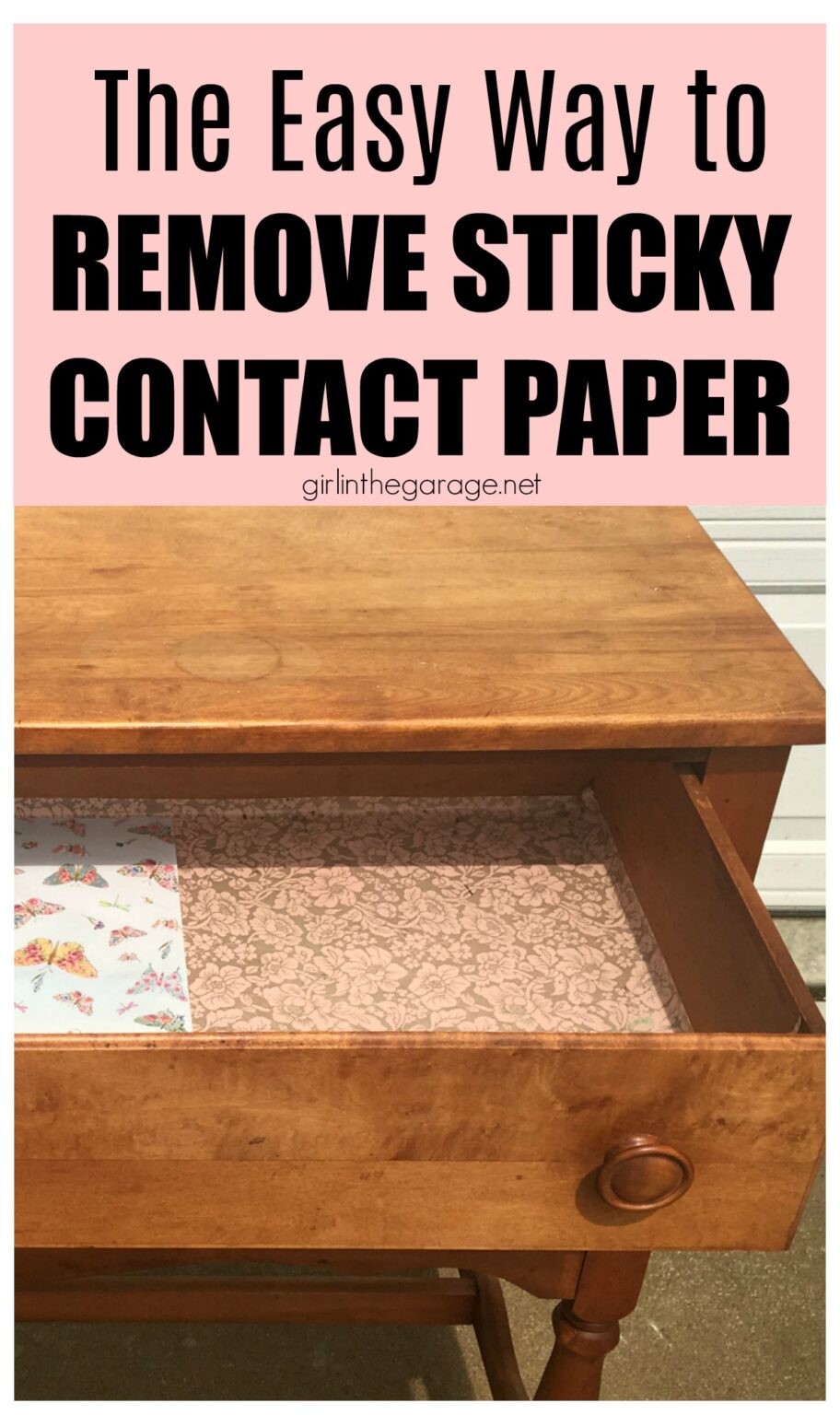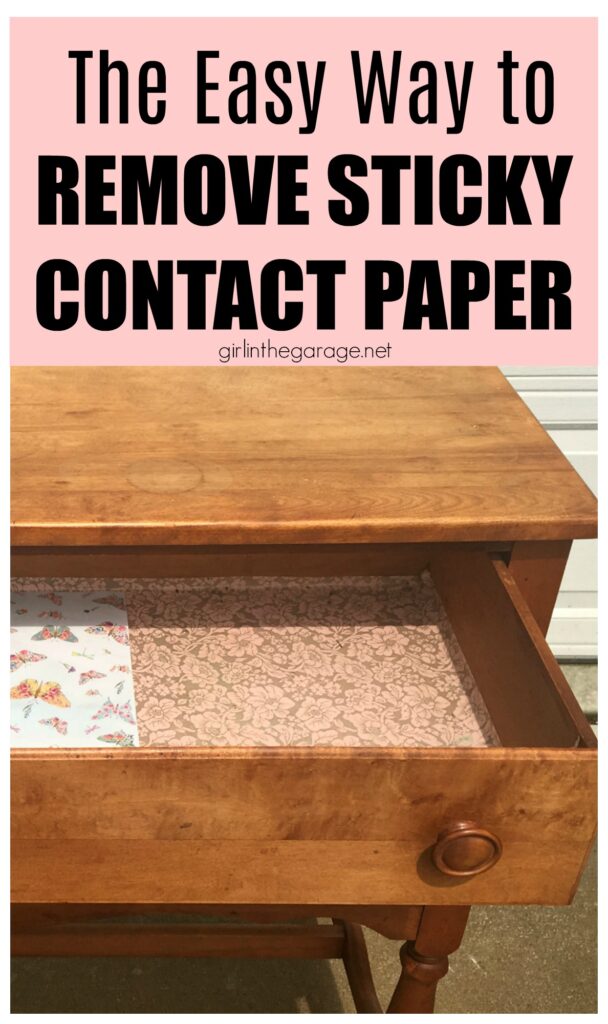 First, I must confess that I revealed this stenciled sideboard project last summer and had planned to write this post about removing contact paper long ago. Life happened, and I forgot all about it!
Here's the vintage sideboard before I started working on it: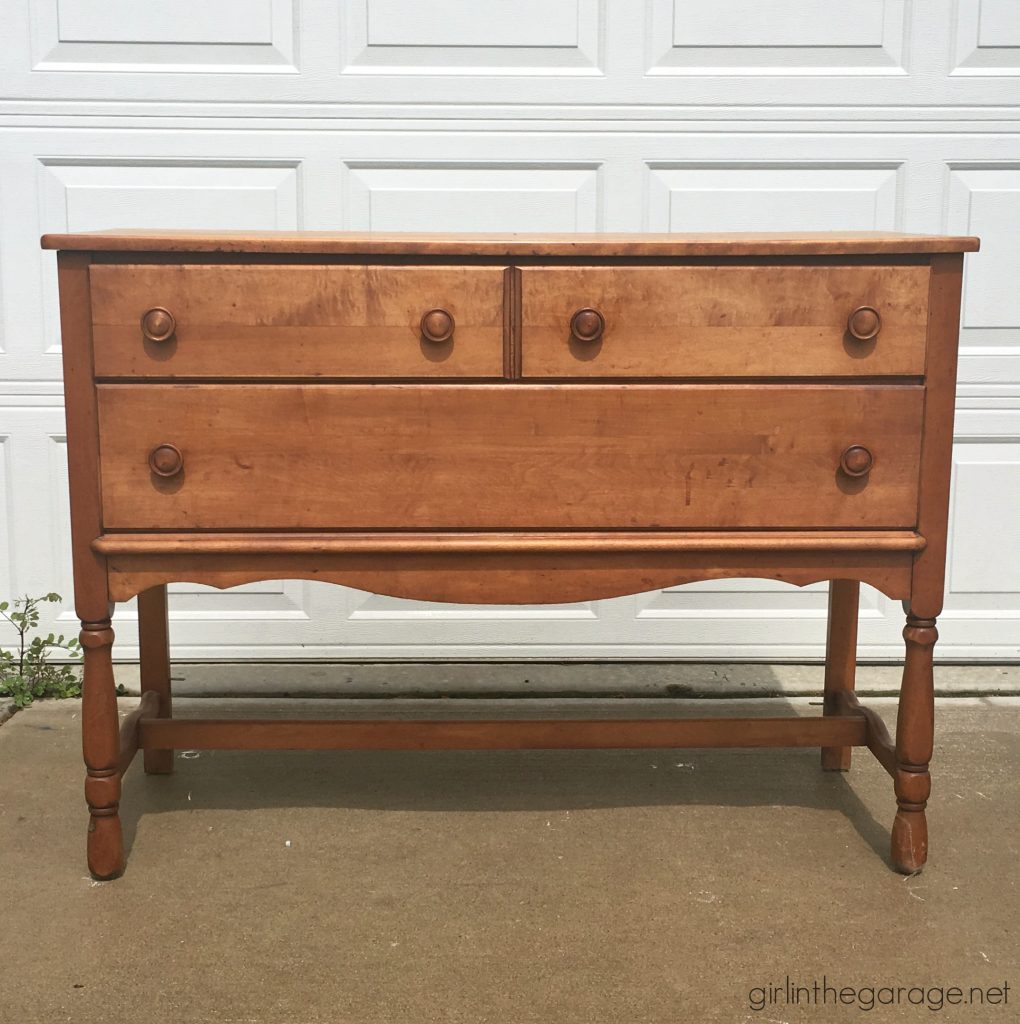 *This post contains some affiliate links so you can easily find the products I use and recommend. Discover all my favorite brands and tools for doing DIY makeovers here.
The top drawer was covered with pink flower contact paper, and as a special bonus there was some butterfly paper also laying in there.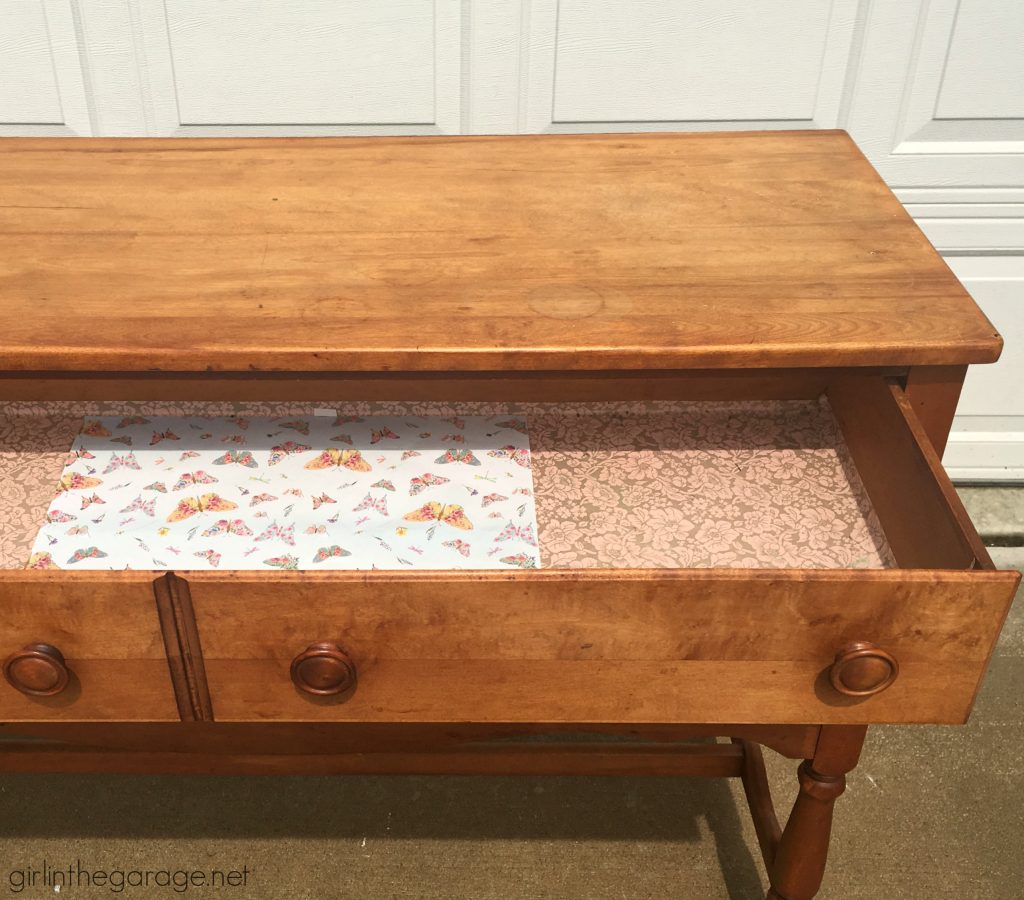 Don't think I'm against all contact paper – it can be a really great and useful product for protecting surfaces, and there are some pretty stylish designs these days (find some here). But eventually you might change your mind, and removing contact paper can be really difficult if you don't know the easy way to do it.
Even the back of the sideboard had some vintage green and yellow paper.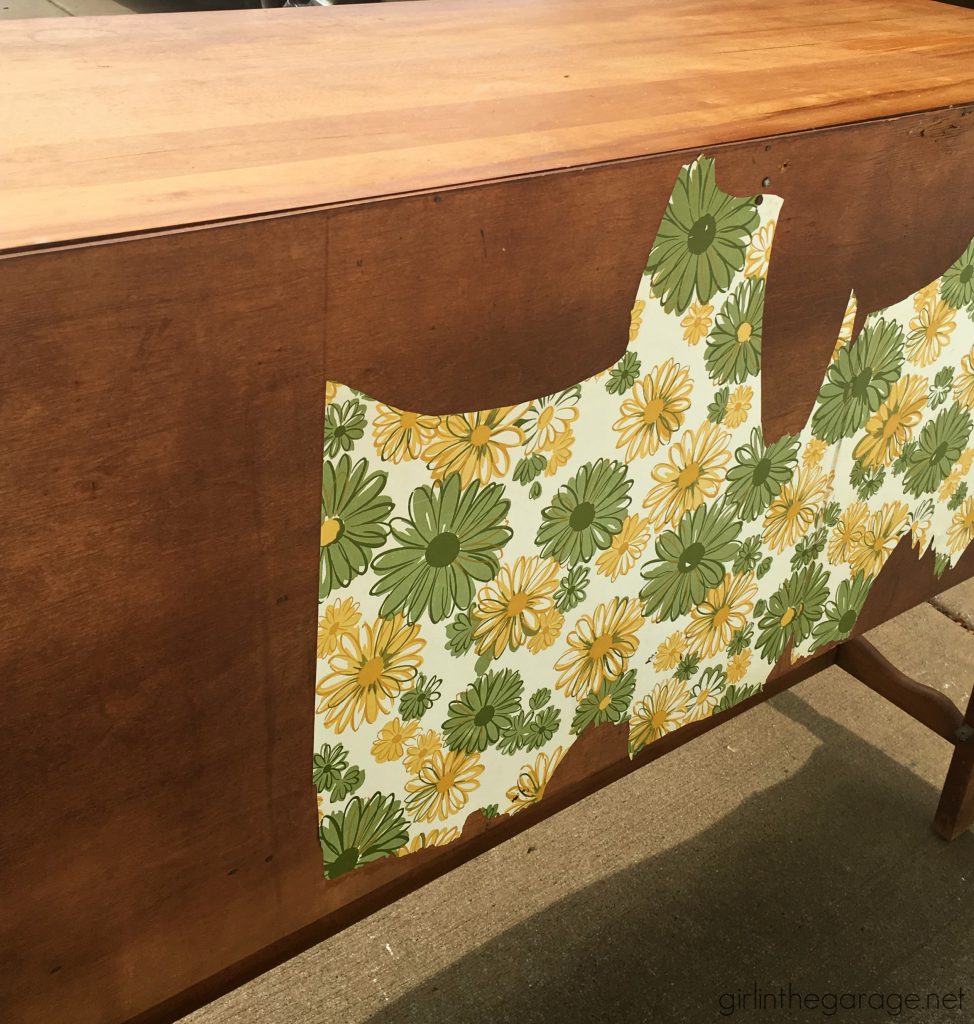 I painted and stenciled the rest of the piece before the contact paper was completely removed. You can see that project here: How to Stencil Bone Inlay Furniture
Of course it's best to always do all the prep work first, but it really didn't matter if I removed the paper first in this project. It's more exciting jumping into the fun part, although when I went back and removed all the contact paper it didn't take long at all!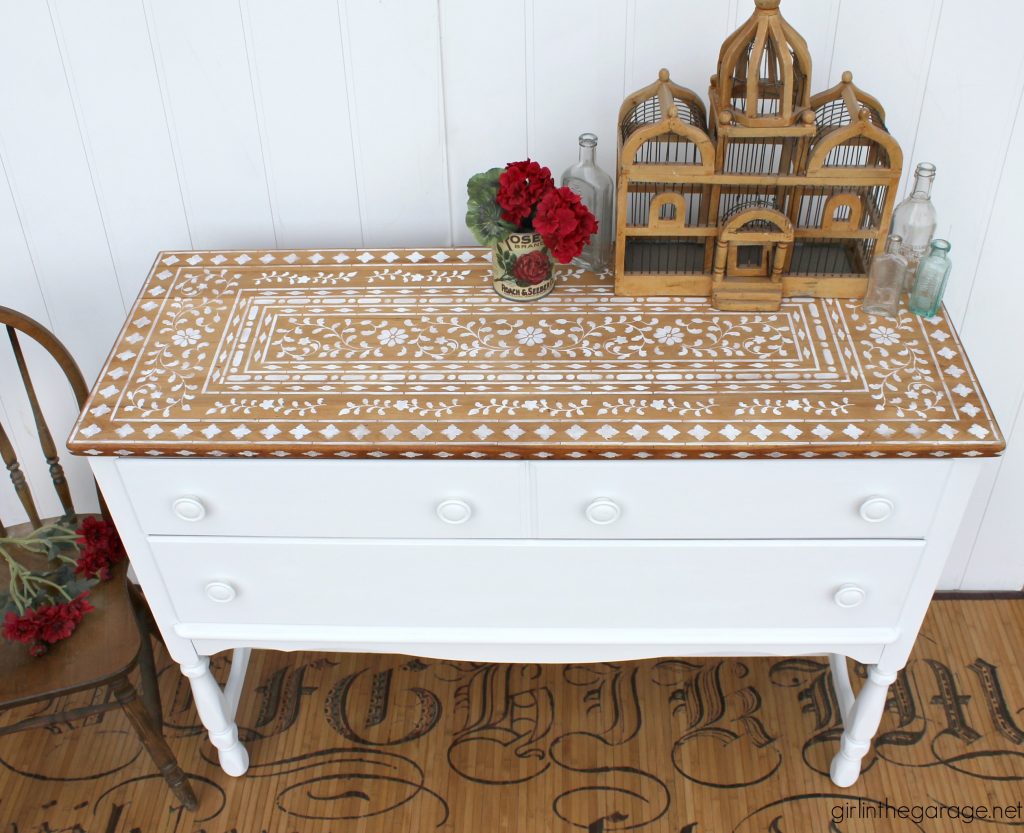 First, I pulled away some of the paper with my hands where it wasn't quite as sticky – but there was still a lot that wouldn't budge.
The secret to removing contact paper the easy way is to use heat to loosen the adhesive underneath. The best option is probably a heat gun, but I don't have one (this inexpensive one is on my wish list!) so I grabbed our hair dryer out of the bathroom and a scraper (aka putty knife).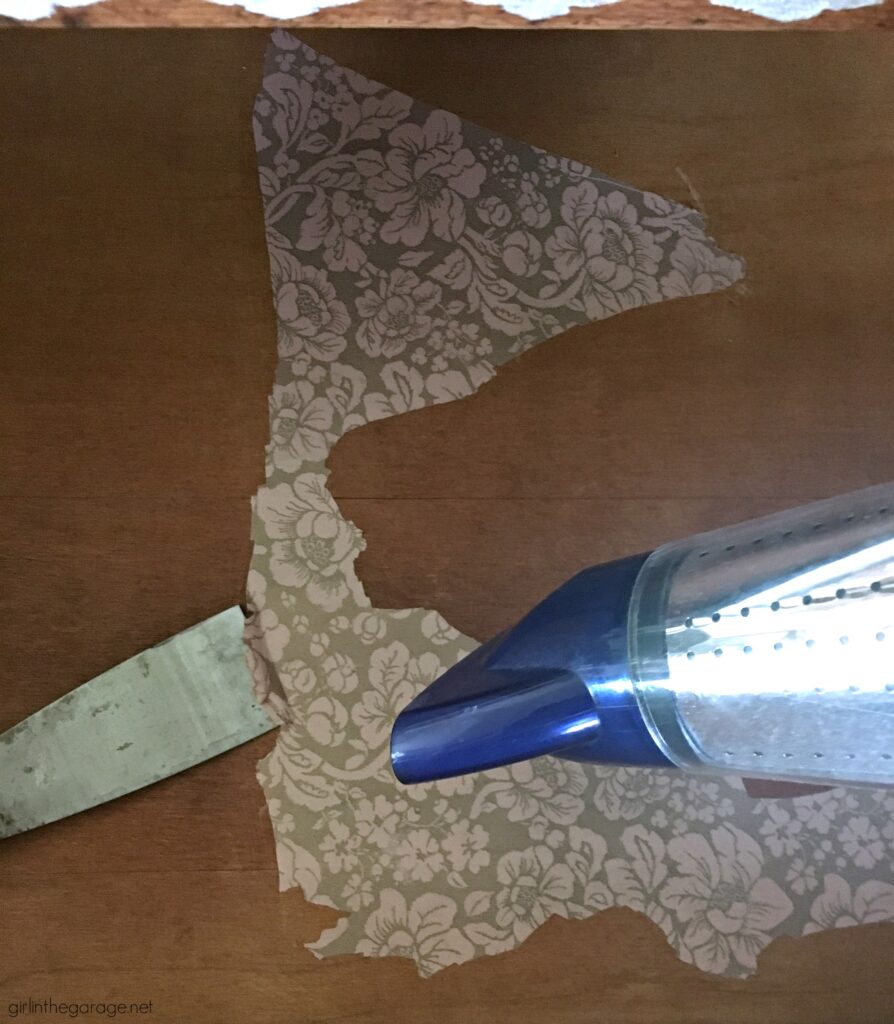 Slowly move the hairdryer back and forth just a few inches away. Use the scraper to help loosen the edges, just be careful not to scratch the wood.
I would've loved to shoot a quick video of this for you guys, but I only have two hands. Next time I'll enlist a helper. 🙂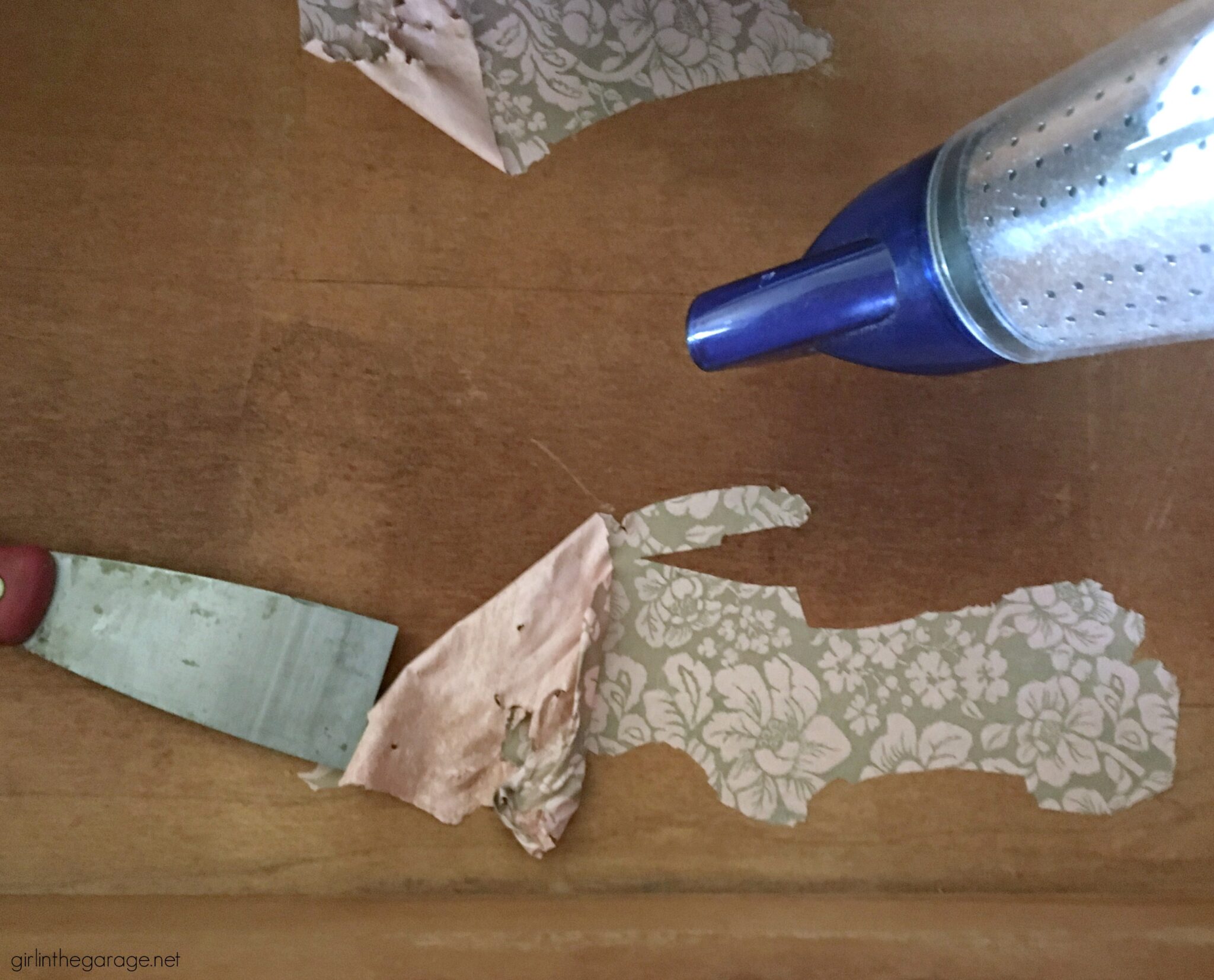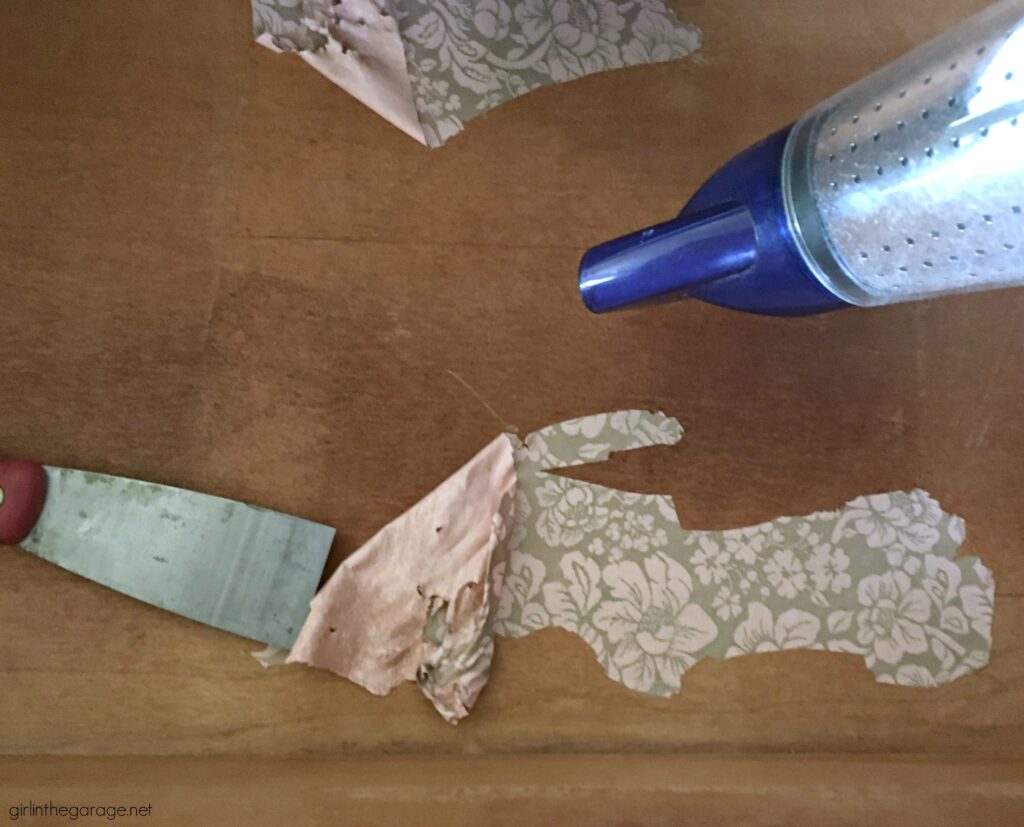 Once the glue was loosened, the contact paper pulled off quite easily!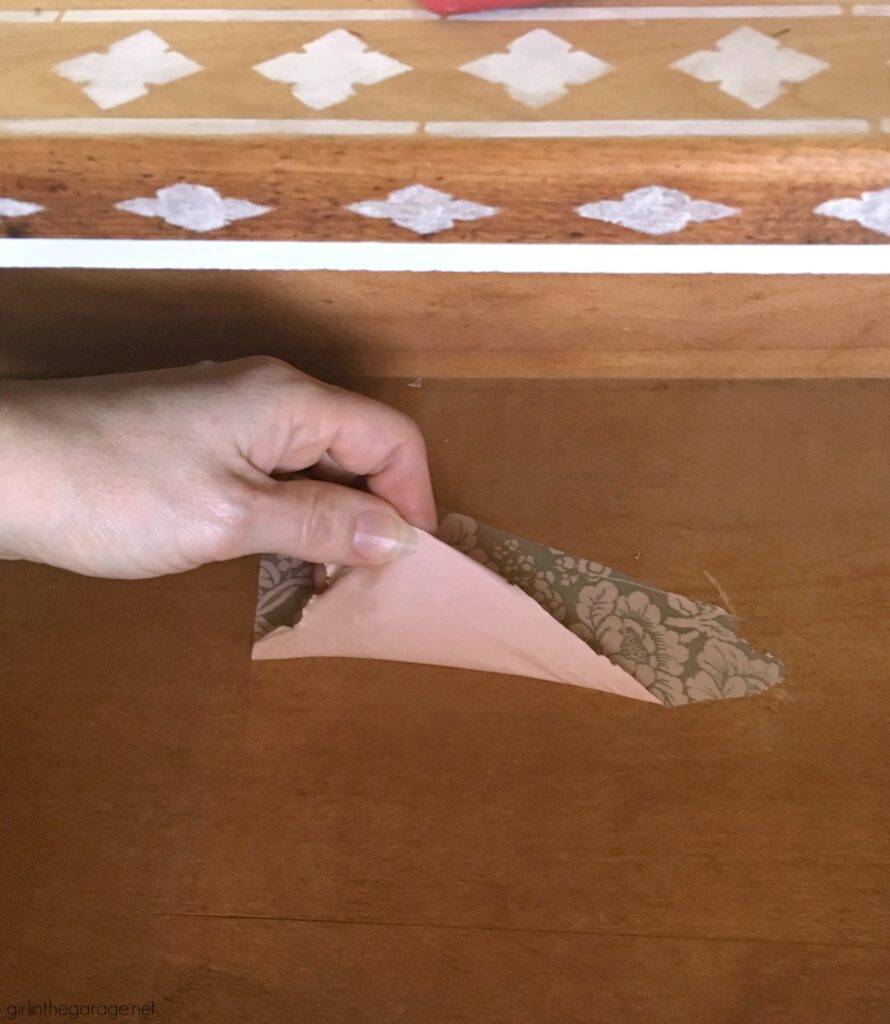 Below you can see all the paper removed from the drawer and it's still in great condition underneath, especially for being a vintage piece. I wiped it clean and left it unpainted.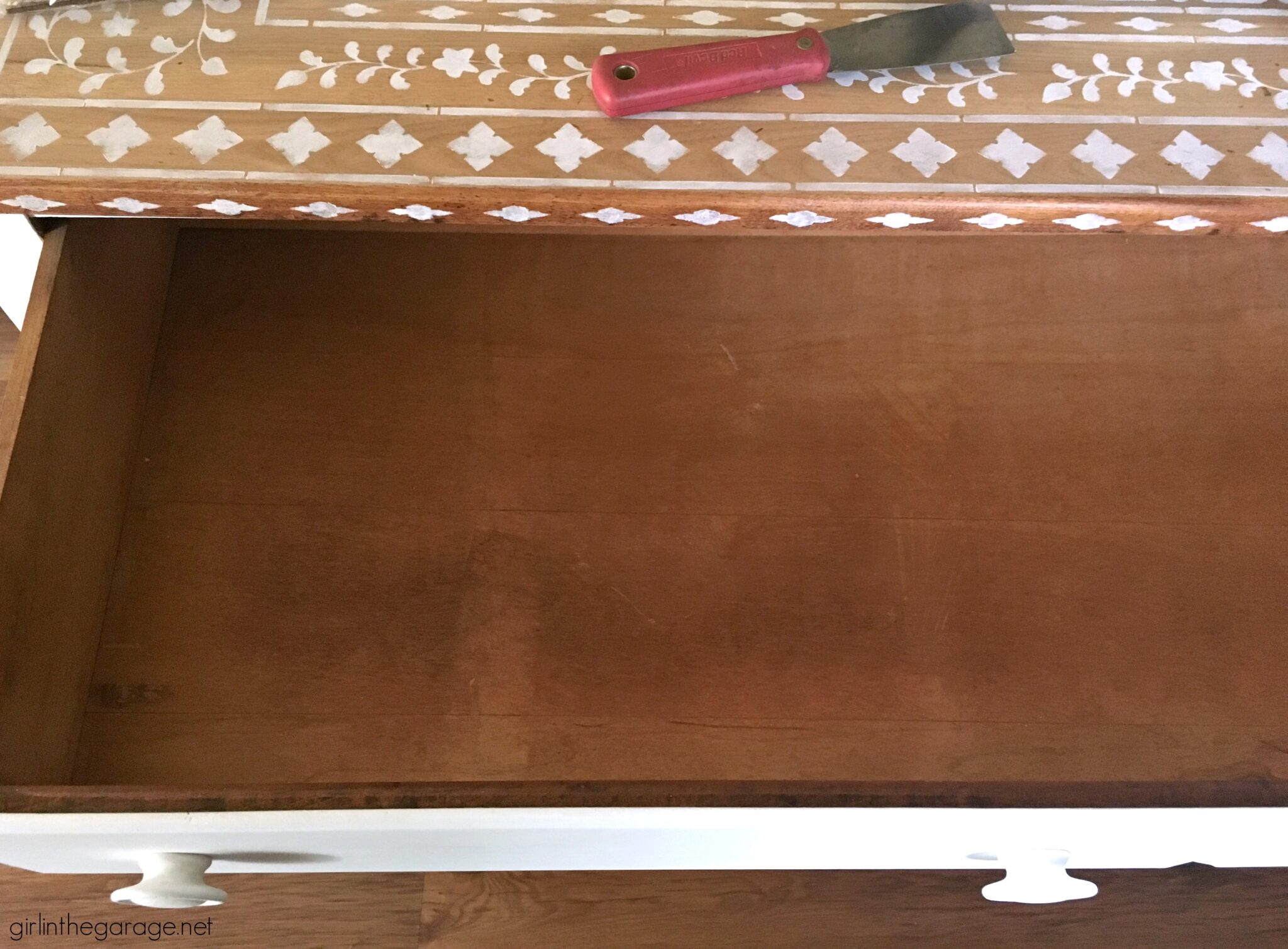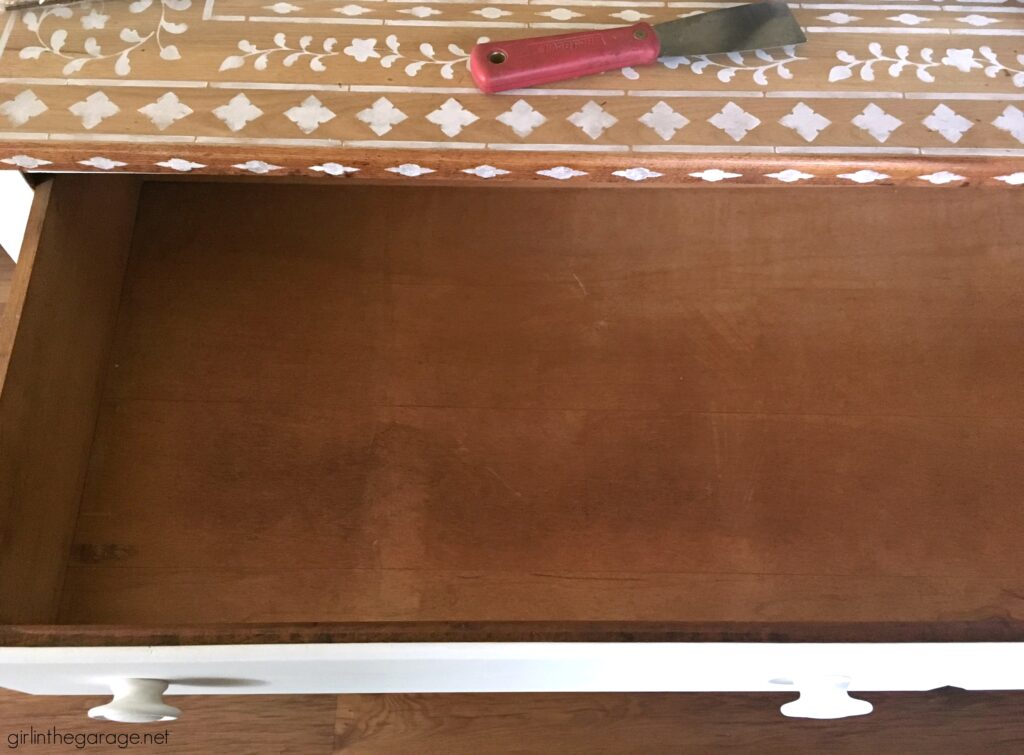 I used the same method for the back of the sideboard, but didn't need the scraper as much.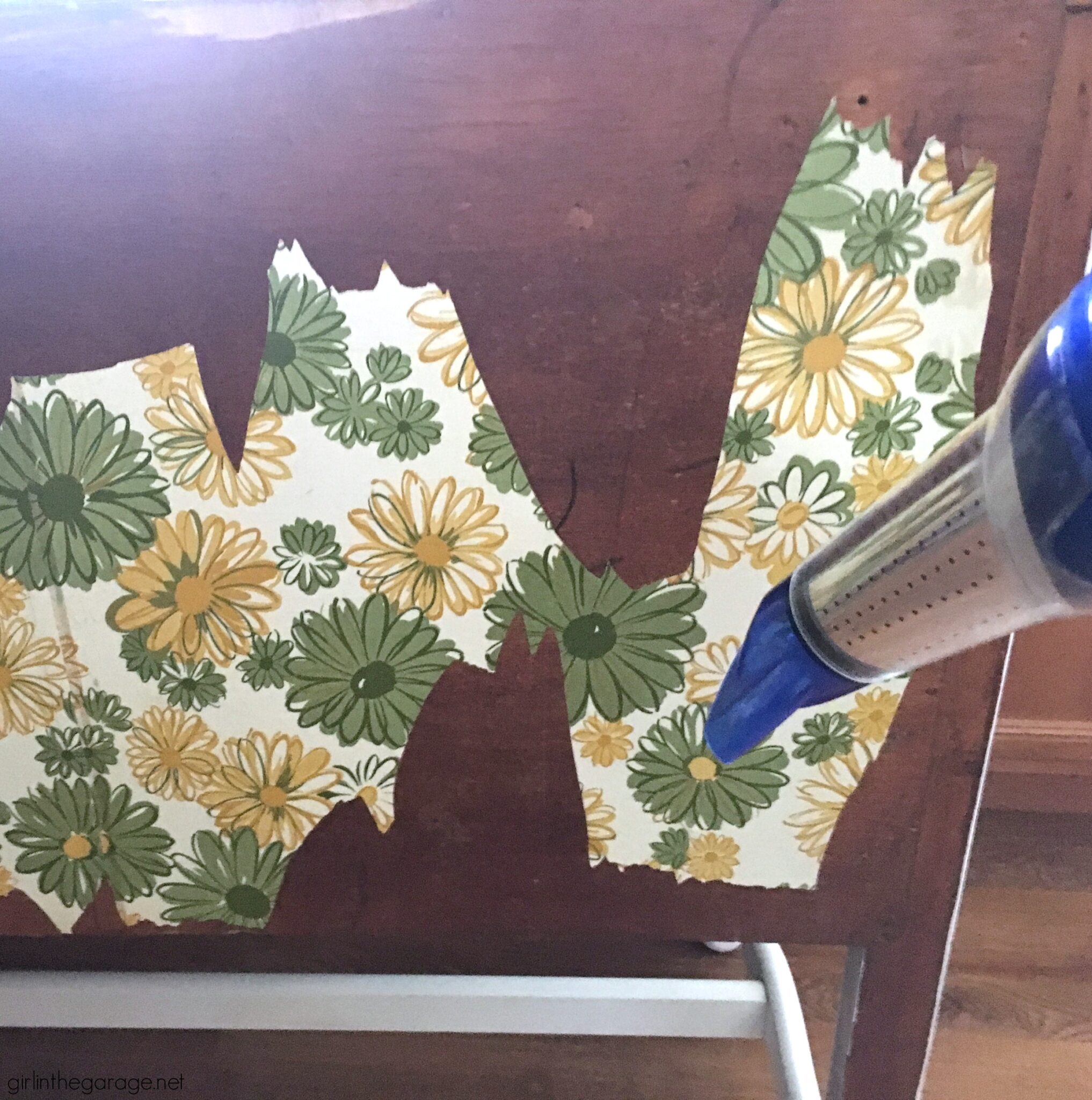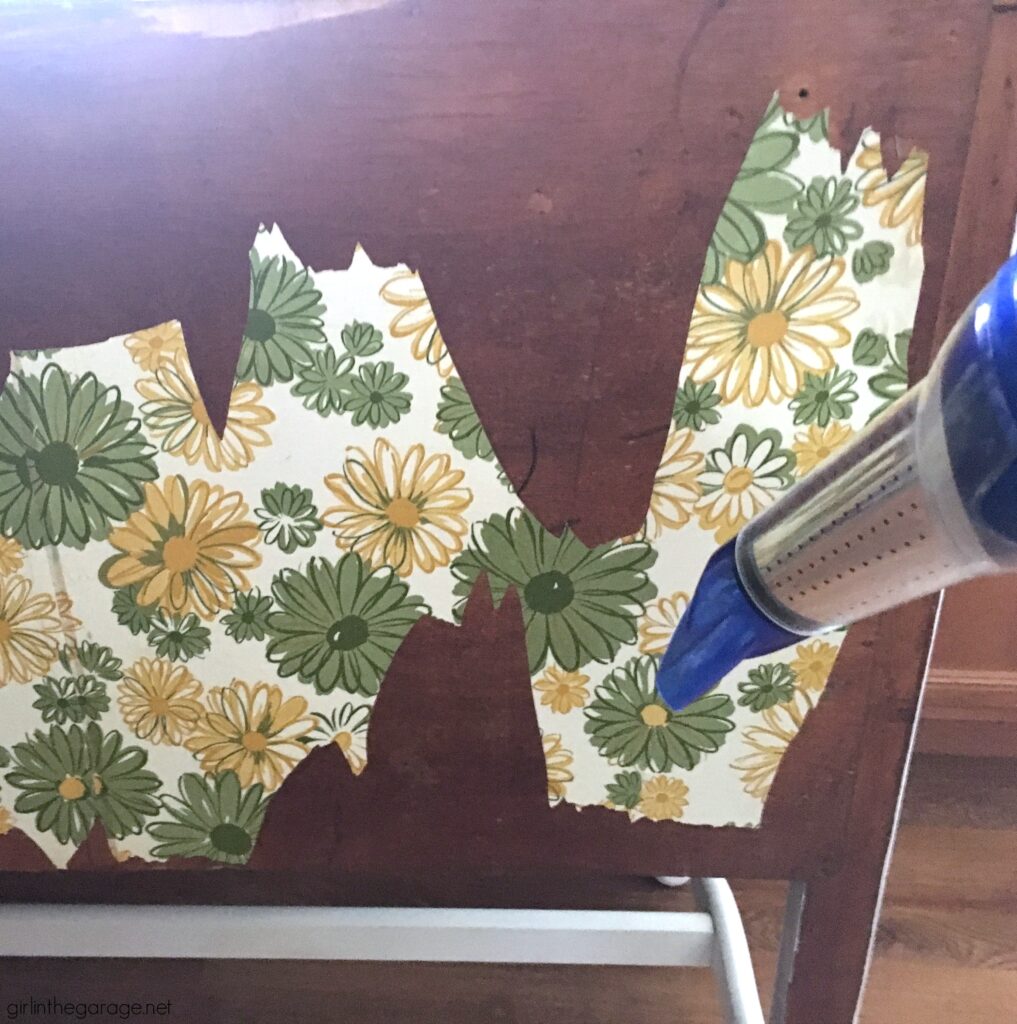 Using the hair dryer, it peeled off without much effort at all.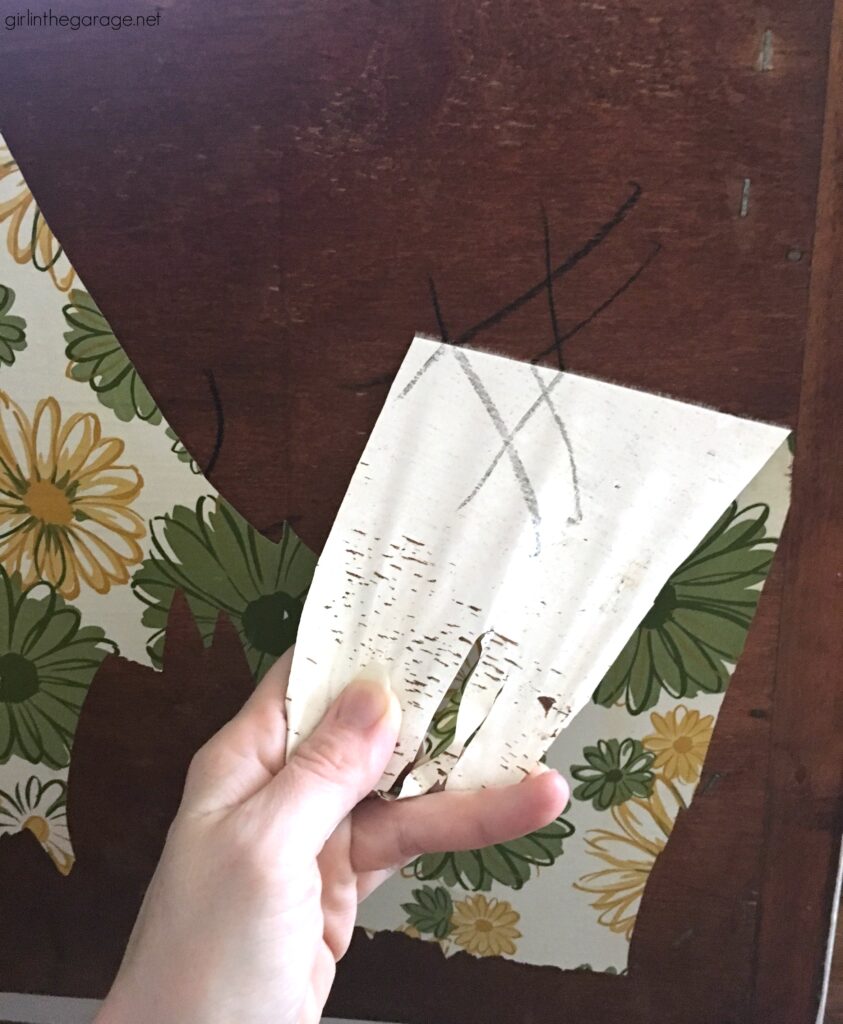 That's all, folks! Nice and simple.
I love showing you guys tips and tricks for doing gorgeous furniture and decor makeovers. I hope you learned something new about how to remove contact paper the easy way – feel free to save this post or share it with someone else.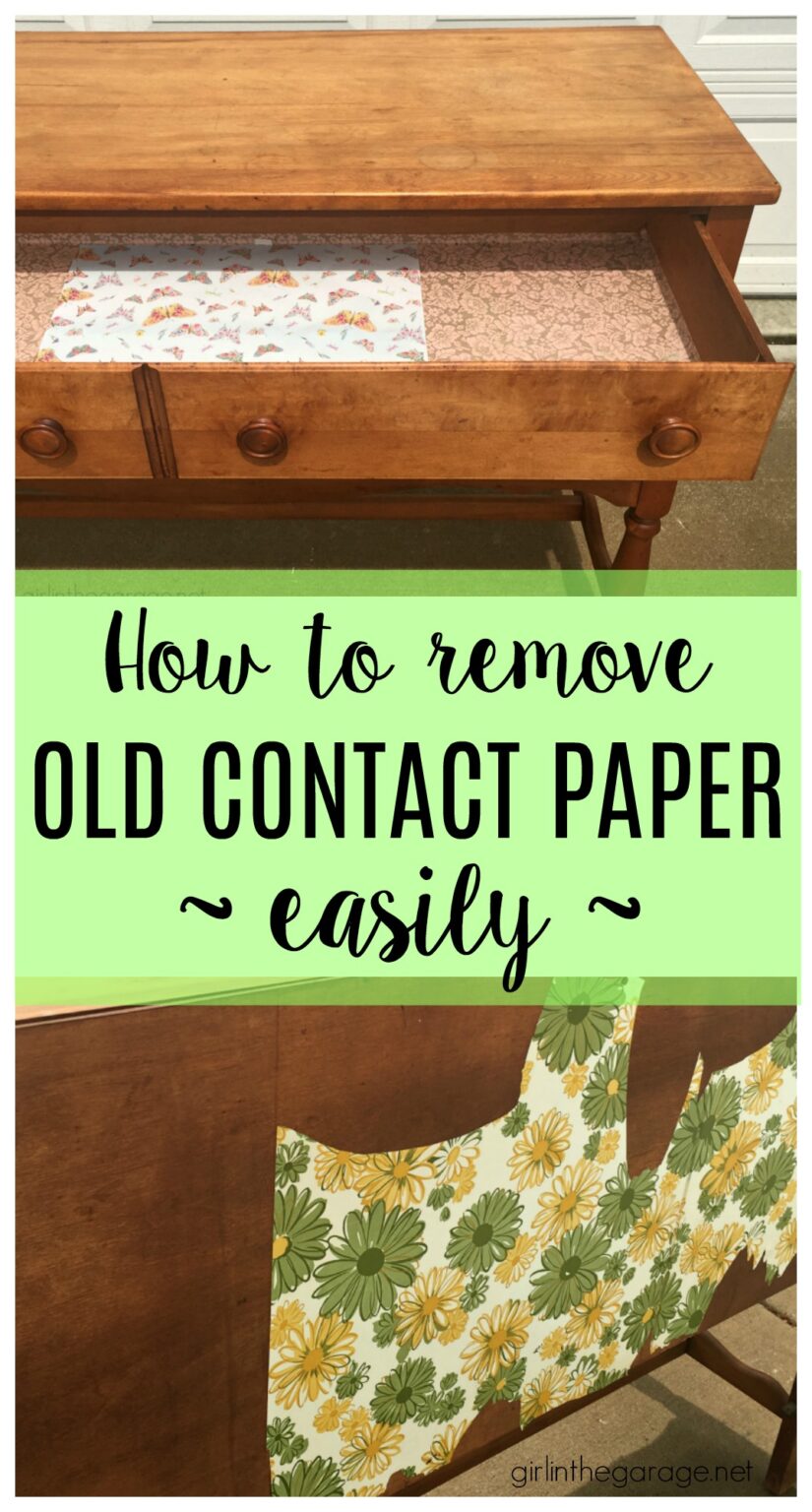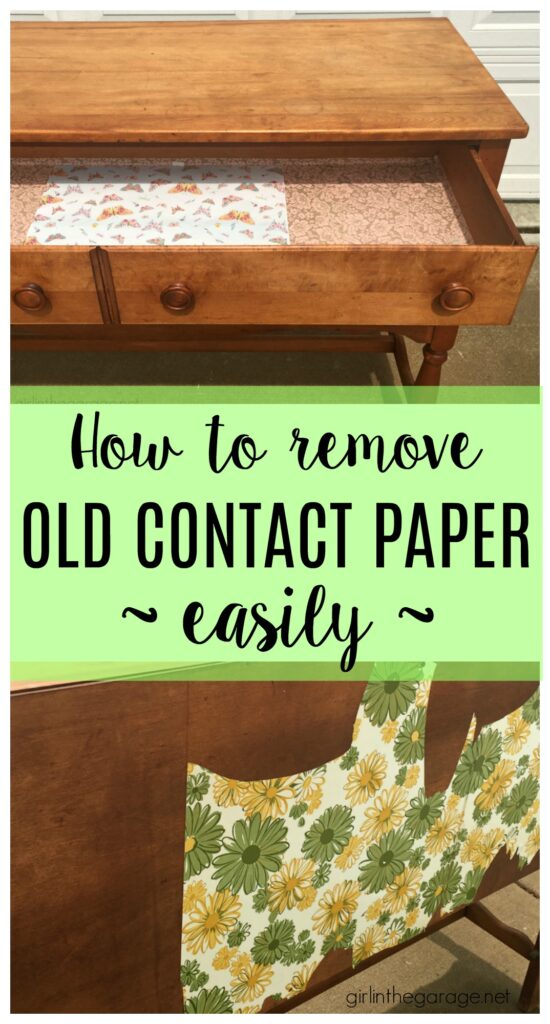 Click here to learn all about this sideboard makeover: How to Stencil Bone Inlay Furniture