Friend, two years ago I was stunned, nervous, and excited at the possibility of writing and publishing a real book. Not just any type of book, but one that encompasses my passion for teaching and inspiring others to be more creative with furniture and decor makeovers while on a thrifty budget.
One year ago today (June 4th, 2019), Amazing Furniture Makeovers: Easy DIY Projects to Transform Thrifted Finds into Beautiful Custom Pieces was born into this world.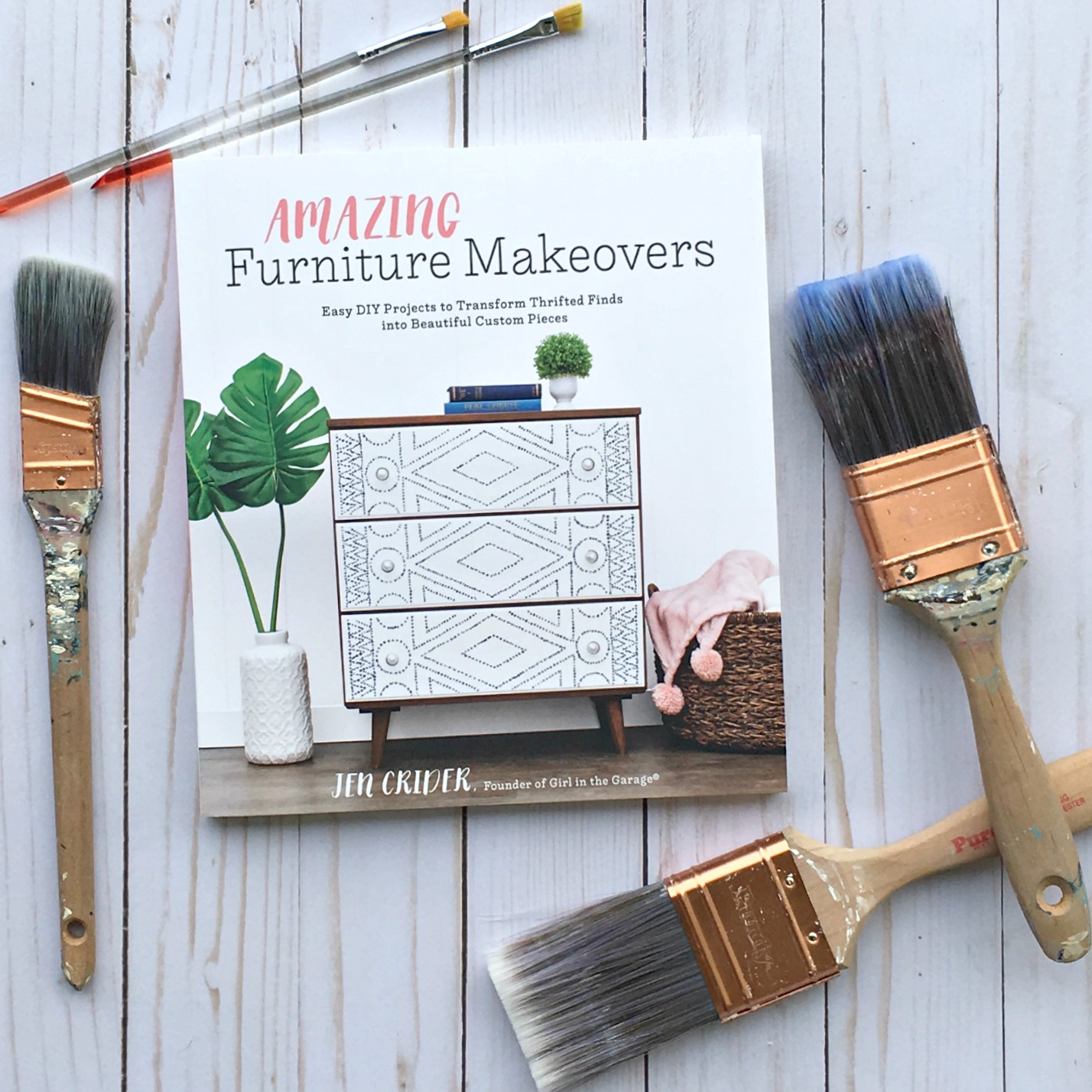 It was created from blood, sweat, and tears (all of those things many times during the process) – but most importantly, hope and love.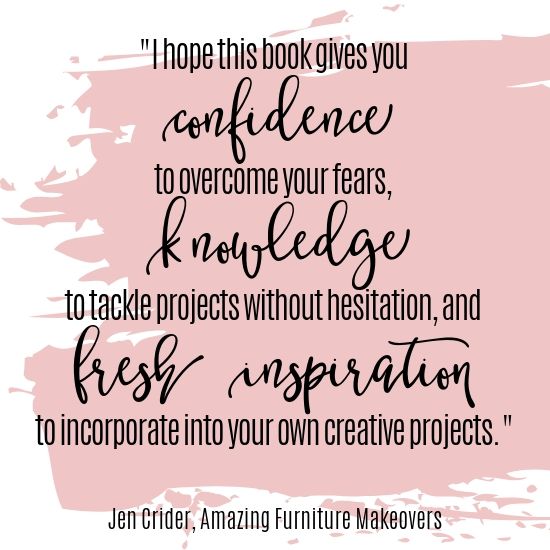 Today I want to celebrate by sharing some of the projects from the book, makeovers from blogging friends who were inspired by the book projects, and then of course give away some awesome stuff!
If you're not yet familiar with Amazing Furniture Makeovers, it includes 25 step-by-step furniture makeovers with photos of every step – and they're exclusive project tutorials that don't exist anywhere else.
Have you ever wished you could print out a bunch of my projects and keep them together in one place to refer to whenever you want, even when you're not online? Friend, that would take a whole lot of paper and ink. –> This book is your answer (plus it's prettier and more cost effective).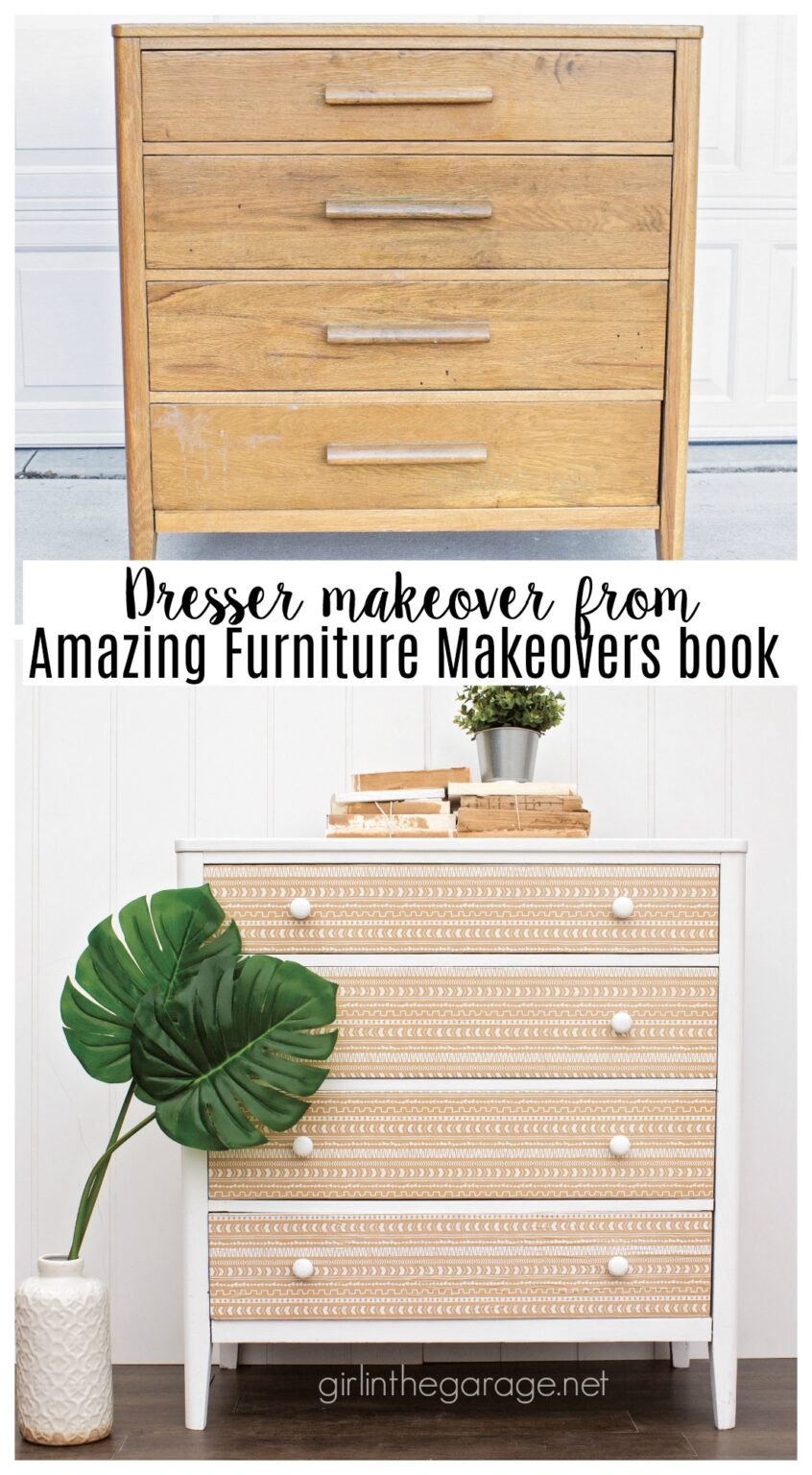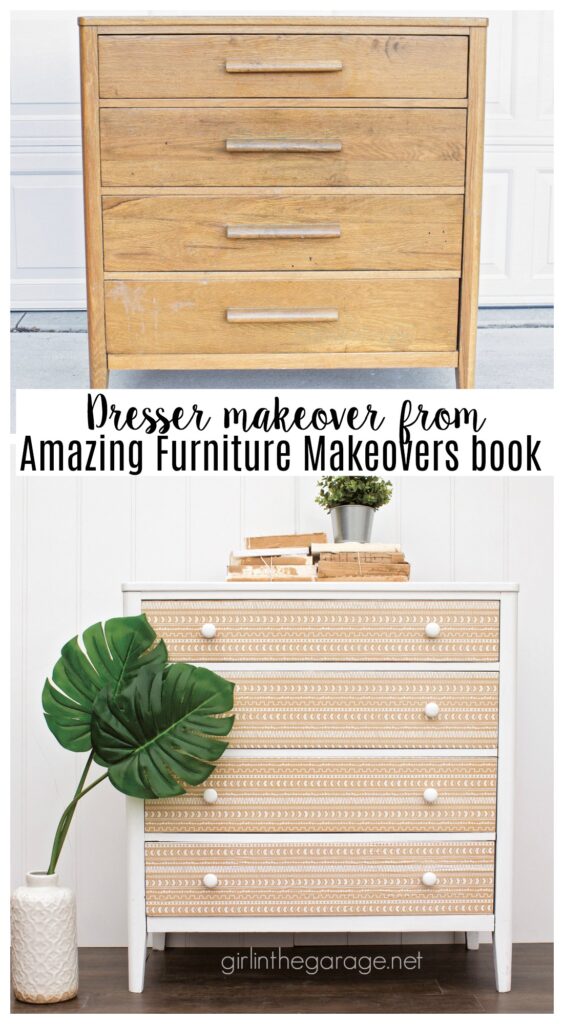 Below are a few fantastic projects that were inspired by the makeovers in AFM:
This is another one of my favorite makeovers from the book (actually there are two in the photo below):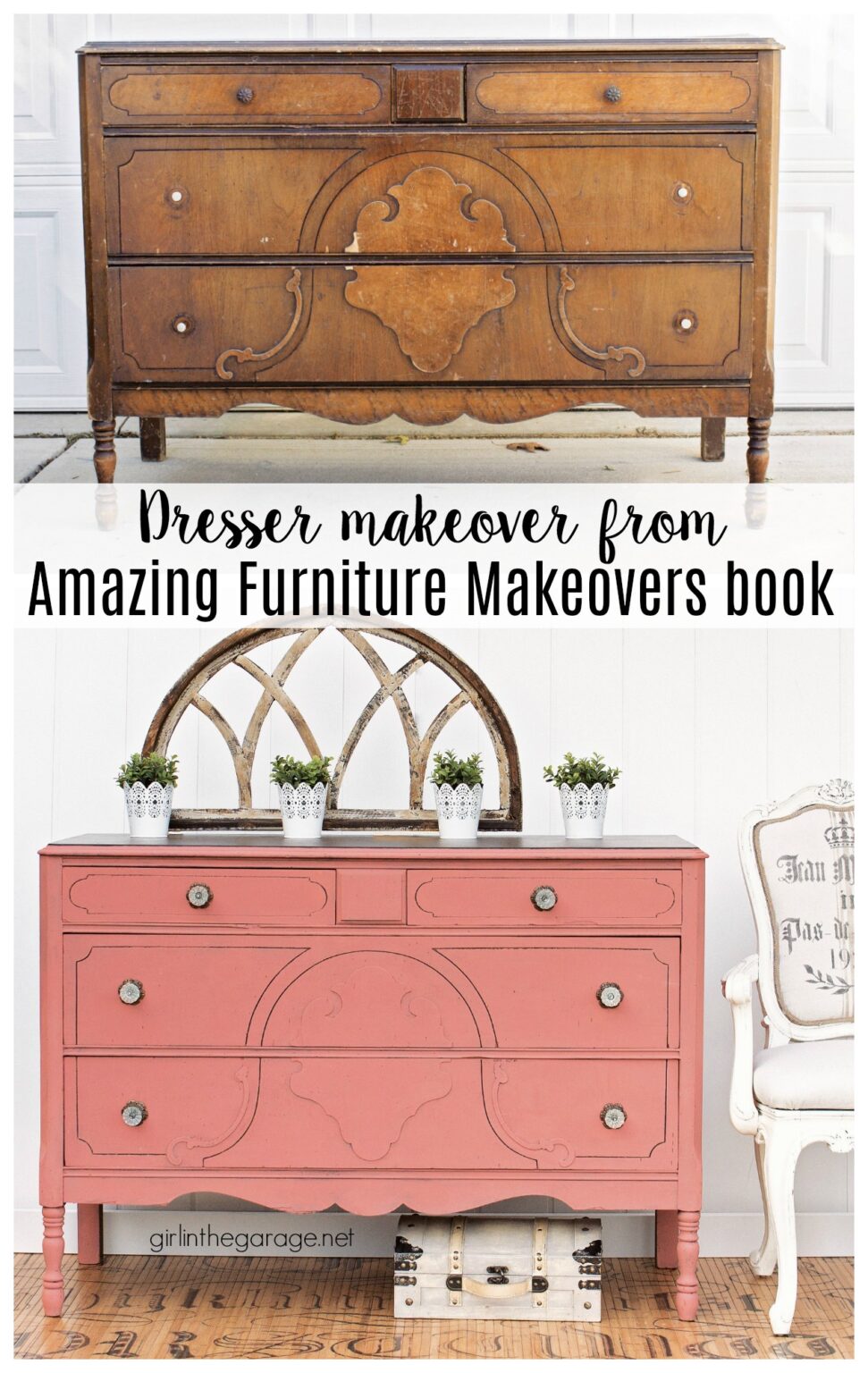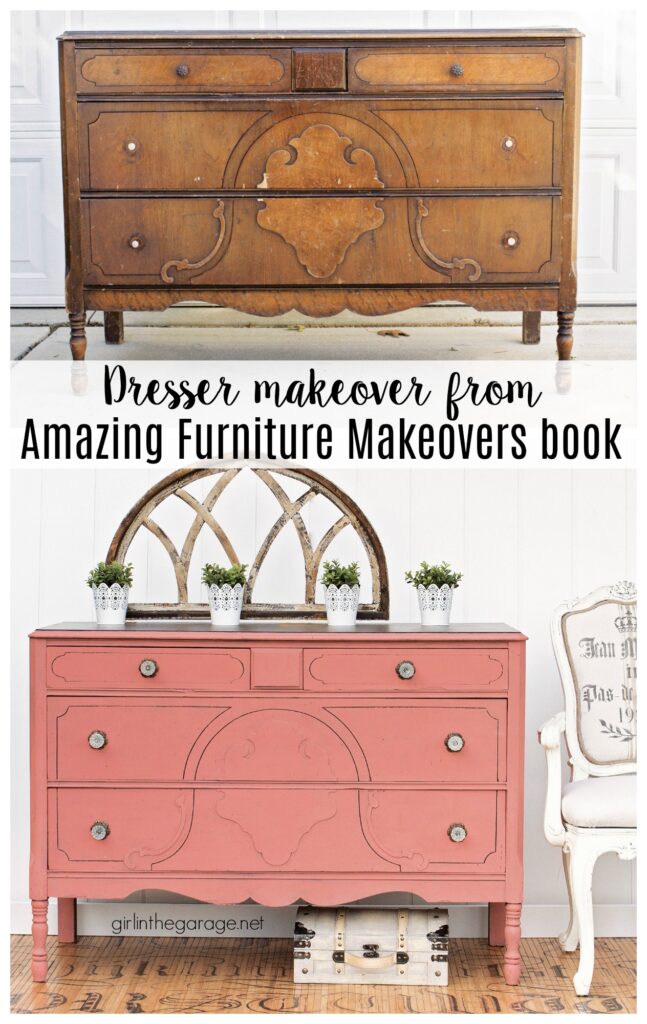 AFM covers the basics like prep work, tools, painting and staining, and then fun techniques like painted patterns, decoupage, reupholstery, layers and texture, image transfers, using nailheads, and of course repurposing and upcycling!
Many of my painting idols / talented friends have reviewed Amazing Furniture Makeovers, which include Annie Sloan, Marian Parsons, KariAnne Wood, and Jamie Lundstrom: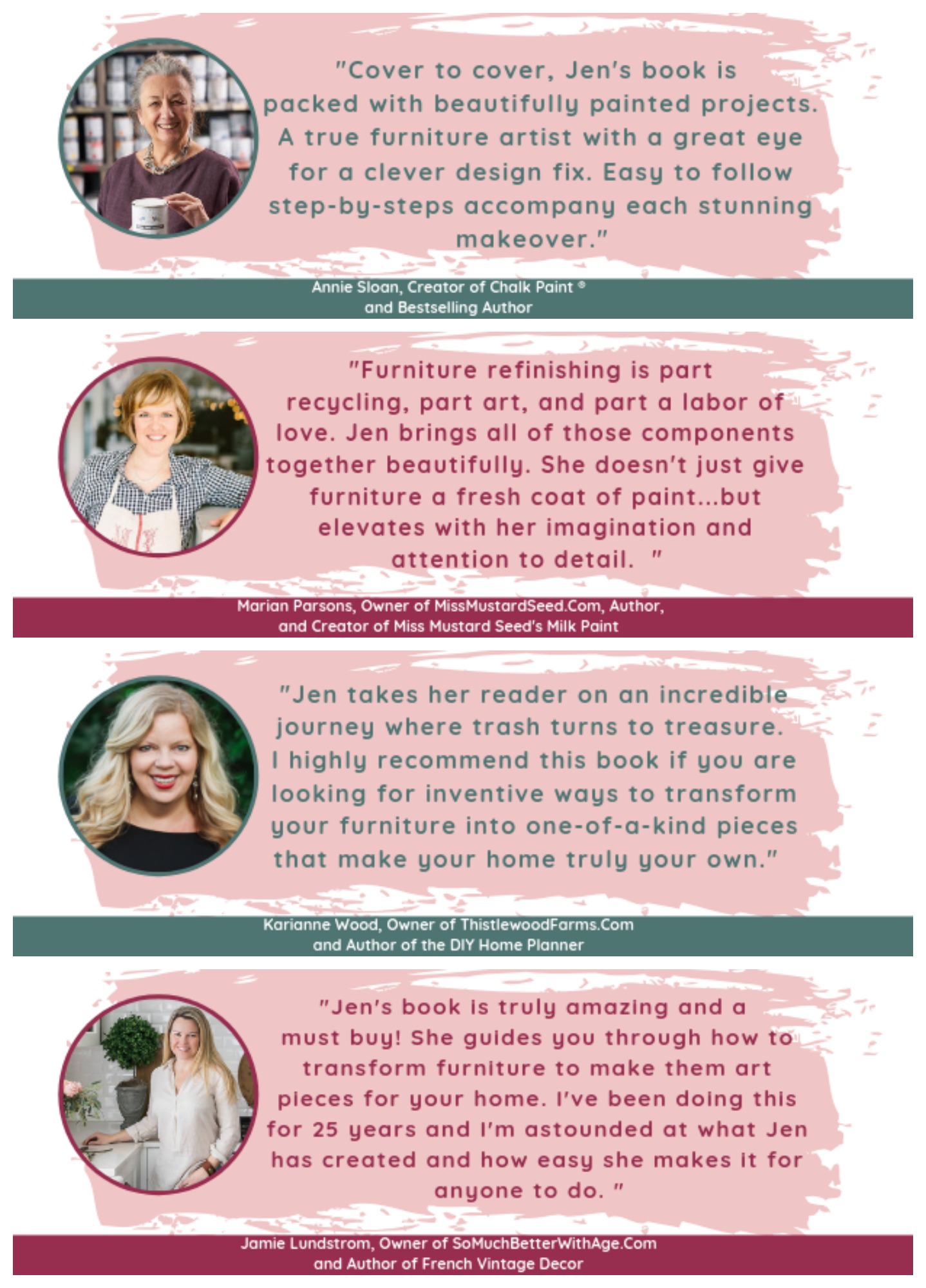 And I've also been blessed to have many thoughtful comments left on sites like Amazon:
Read more about AFM and consider ordering from these fine retailers (or anywhere books are sold):
Amazon (affiliate) – Barnes & Noble – Target – Books-a-Million – Book Depository – Indiebound – Walmart
Also available on Amazon in Canada, UK, and AU. Book Depository offers free worldwide shipping.
Now let's have fun with some giveaways!
Last year I mailed gifts to people who preordered my book and sent me their order confirmation – a handy GITG tote bag, tape measure, and an autographed official bookplate to stick inside the book.
I still have a limited number of those gifts leftover, so here's the deal: If you order my book between now and Tuesday (June 9th), go here to give me your order details and your address and I will mail you a GITG tote bag, tape measure, and autographed bookplate sticker. (I'm sorry but this is for US only since I'm personally sending these packages out.) I only have limited quantities left though, so I may take that page down before Tuesday if I run out.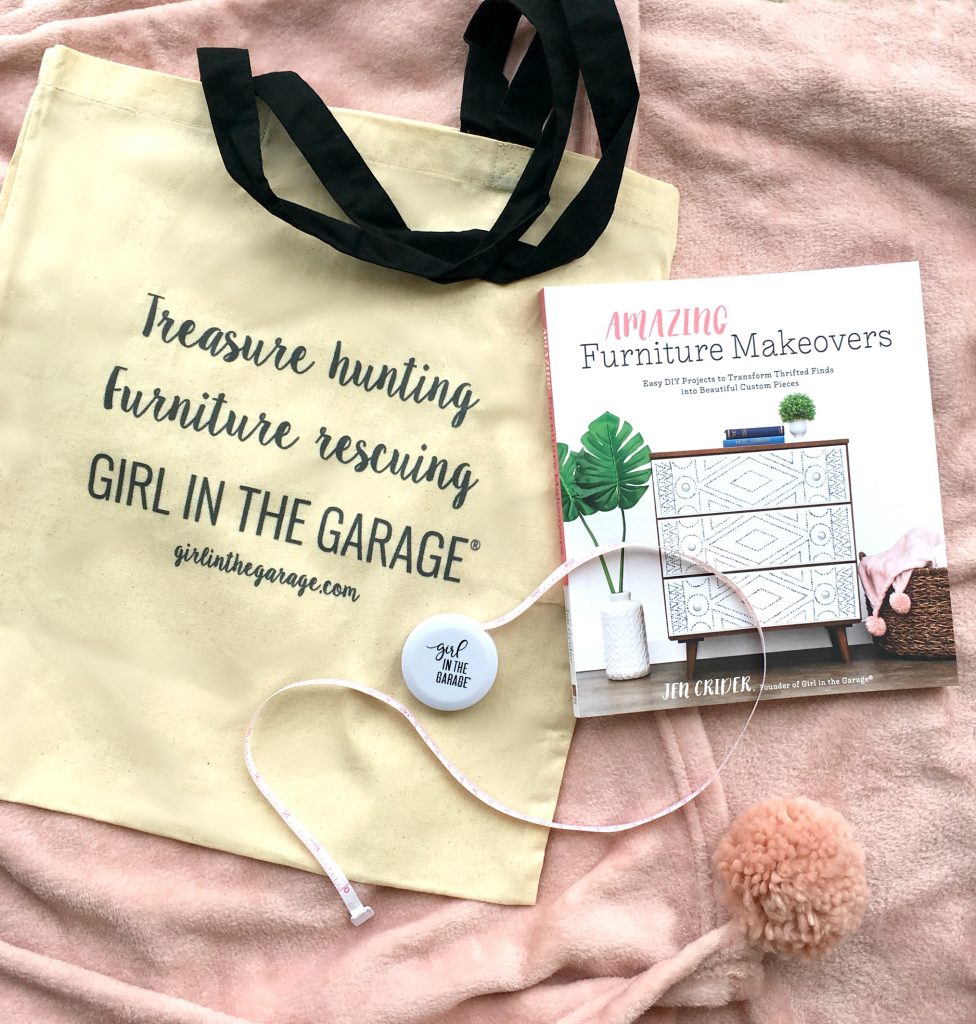 ALSO… because I'm feeling very celebratory today:
I'm giving away each of the above goodies PLUS a copy of Amazing Furniture Makeovers to 2 lucky blog readers (and 1 of the same packages over on my Instagram page)!
And out of all the packages I'm sending, I'll randomly pick a few to include some extra goodness… you'll just have to wait and see if it's you! 😉
Enter the giveaway here (sorry, US only):
Thank you so much for your support – I appreciate you! – Jen