Friend, it's Amazing Furniture Makeovers' 1st birthday and I want to celebrate with you!
AFM is available for order now at these online retailers and wherever books are sold:
Amazon (affiliate) – Barnes & Noble – Target – Books-a-Million – Book Depository – Indiebound – Walmart
Also available on Amazon in Canada, UK, and AU. Book Depository offers free worldwide shipping.
If you order my book between now and Tuesday, June 9th, I will send you some thank you gifts!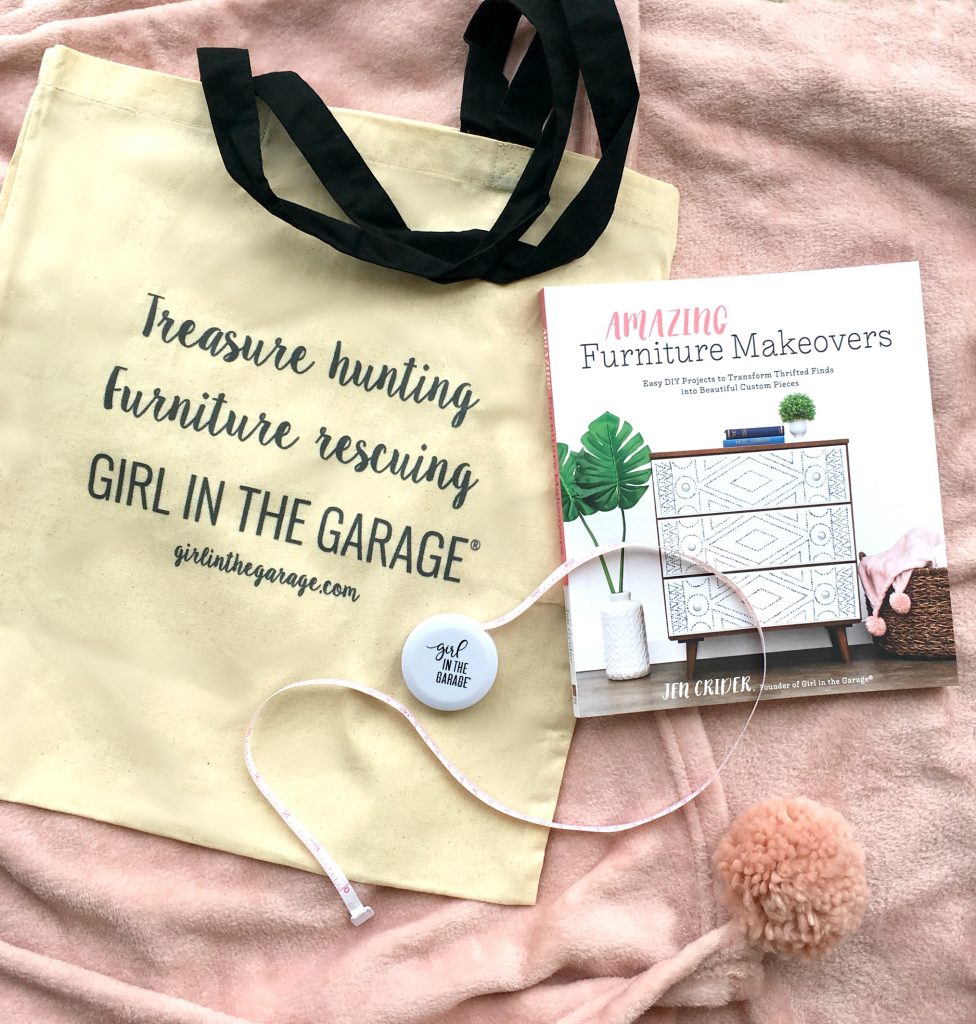 While supplies last, if you order AFM (and have a U.S. mailing address) you'll receive:
* GITG tote bag to use while yard sale-ing
* GITG tape measure to check the size of furniture while thrifting
* Autographed bookplate sticker to place in your copy of AFM
But… you must complete the form below by June 9th to claim your thank you gifts!
*Sorry, this offer has expired.*
Please make sure your address is complete before submitting. I cannot mail gifts to incomplete addresses. The bonus gifts will be mailed during June 2020 (U.S. addresses only). There are limited quantities available so the form may be taken down before June 9th.
Lastly, after you read through AFM, would you please go leave a review wherever you ordered from? Unfortunately many people get busy and forget, but reviews are SO helpful for books and authors – and I'd really love to get to at least 100! 🙂