Hello again, friend! Today I'm sharing this antique painted chair makeover for Furniture Fixer Uppers day…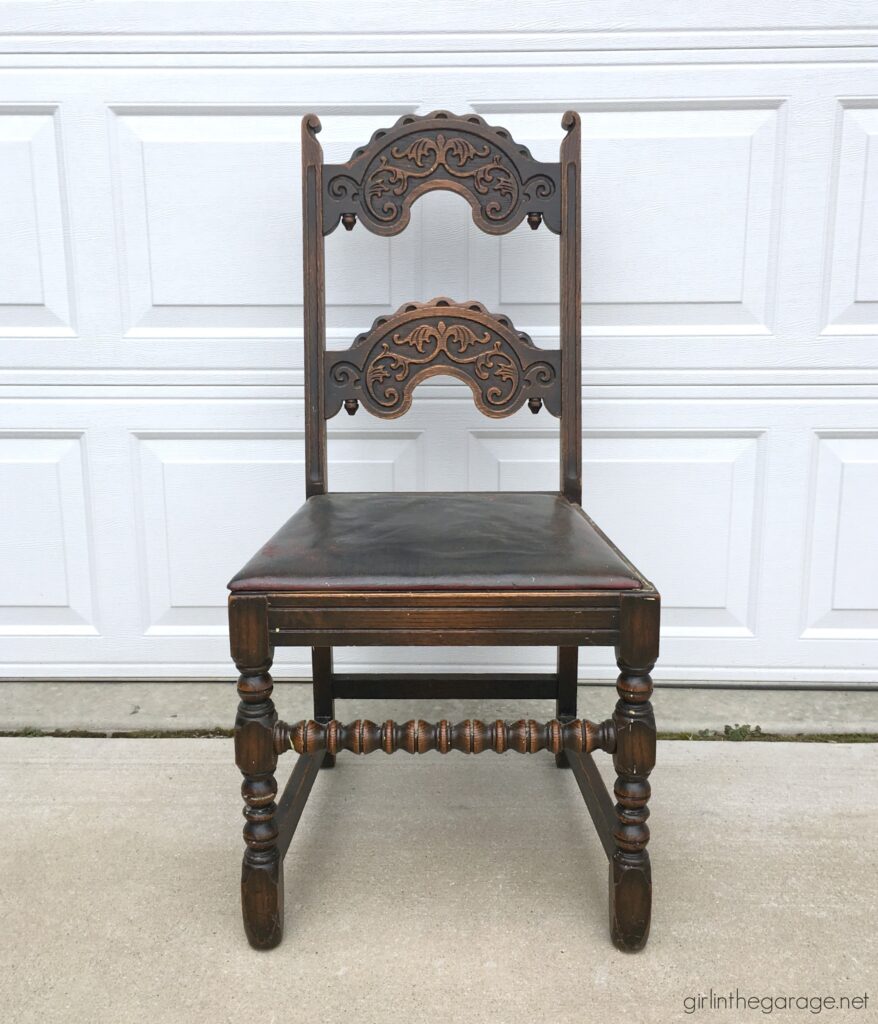 *This post contains some affiliate links so you can easily find the products I use and recommend. Discover all my favorite brands and tools for doing DIY makeovers here.
This chair has been in my garage for a couple years. There were random paint specks on the wood from the previous owner. The seat was some kind of leather(?) and used to be red or burgundy based on the edges where the color wasn't faded away.

It definitely needed some love.
First I removed the seat by unscrewing it. Then I tightened the screws that held the frame together.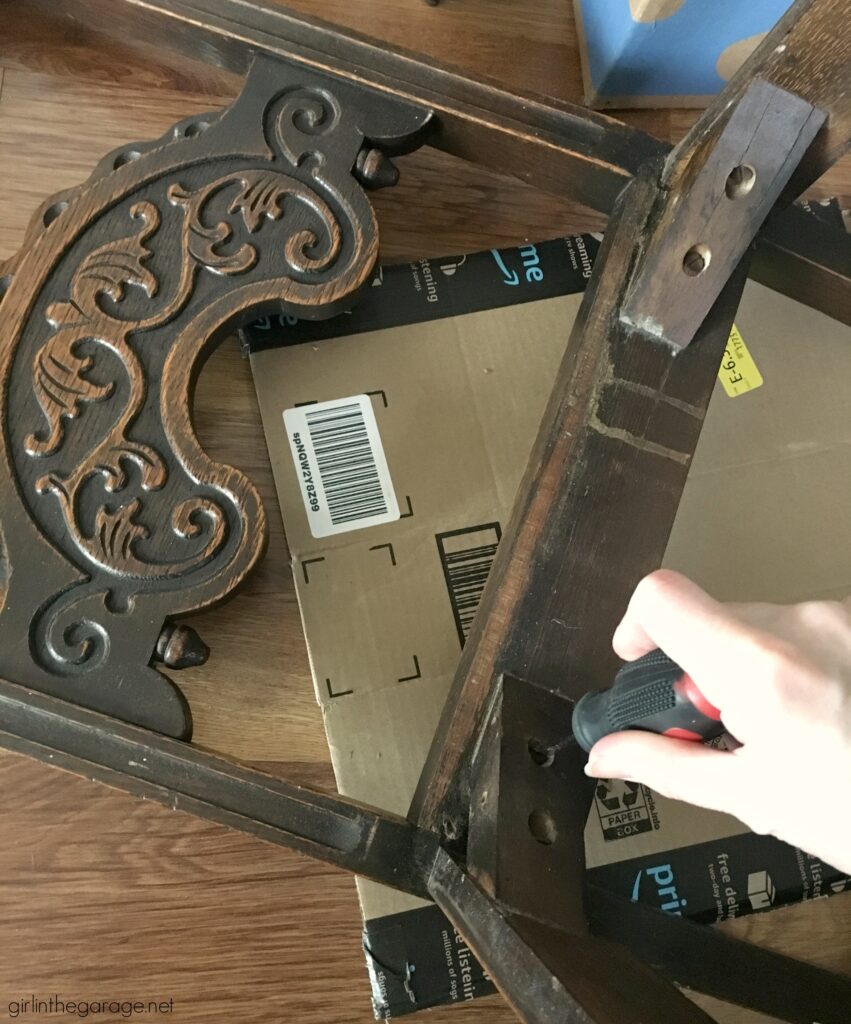 Painting the antique wooden chair
I decided on a layered paint look to bring out all the beautiful details. For the first layer, I brushed on Annie Sloan Chalk Paint in Coco with one of my favorite Purdy brushes.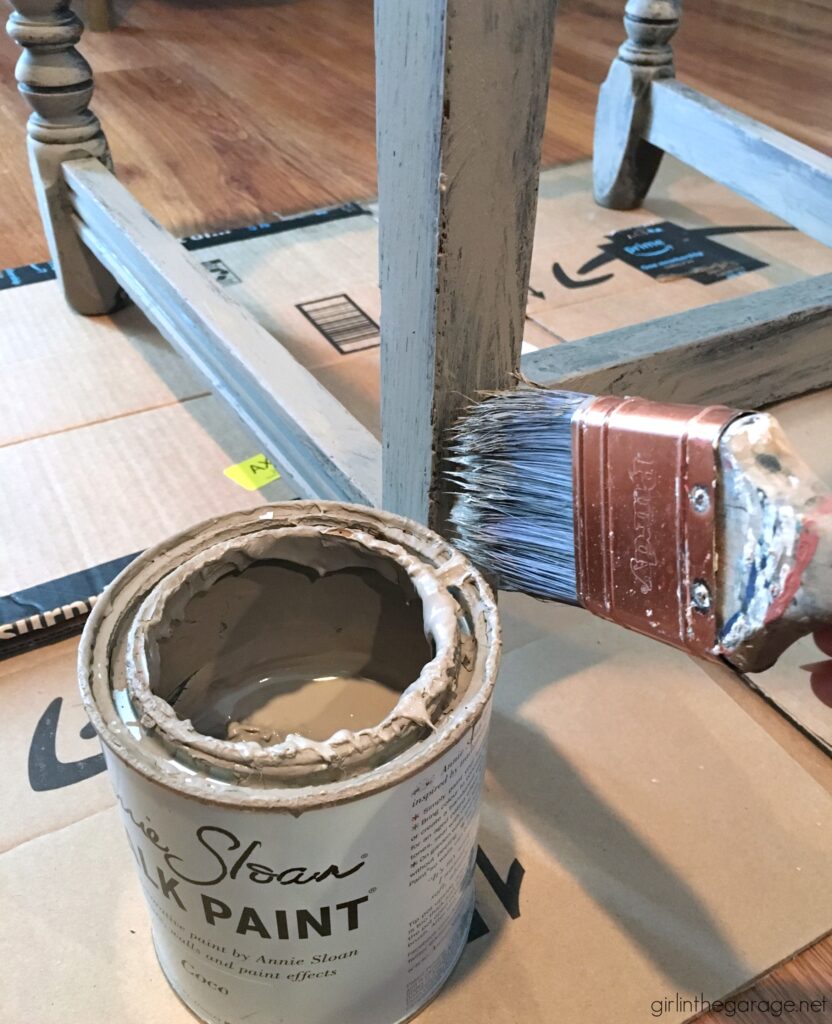 For the second layer, I applied Annie Sloan Chalk Paint in Old Ochre.
I wasn't trying to get a full, even layer here – just going for depth and dimension.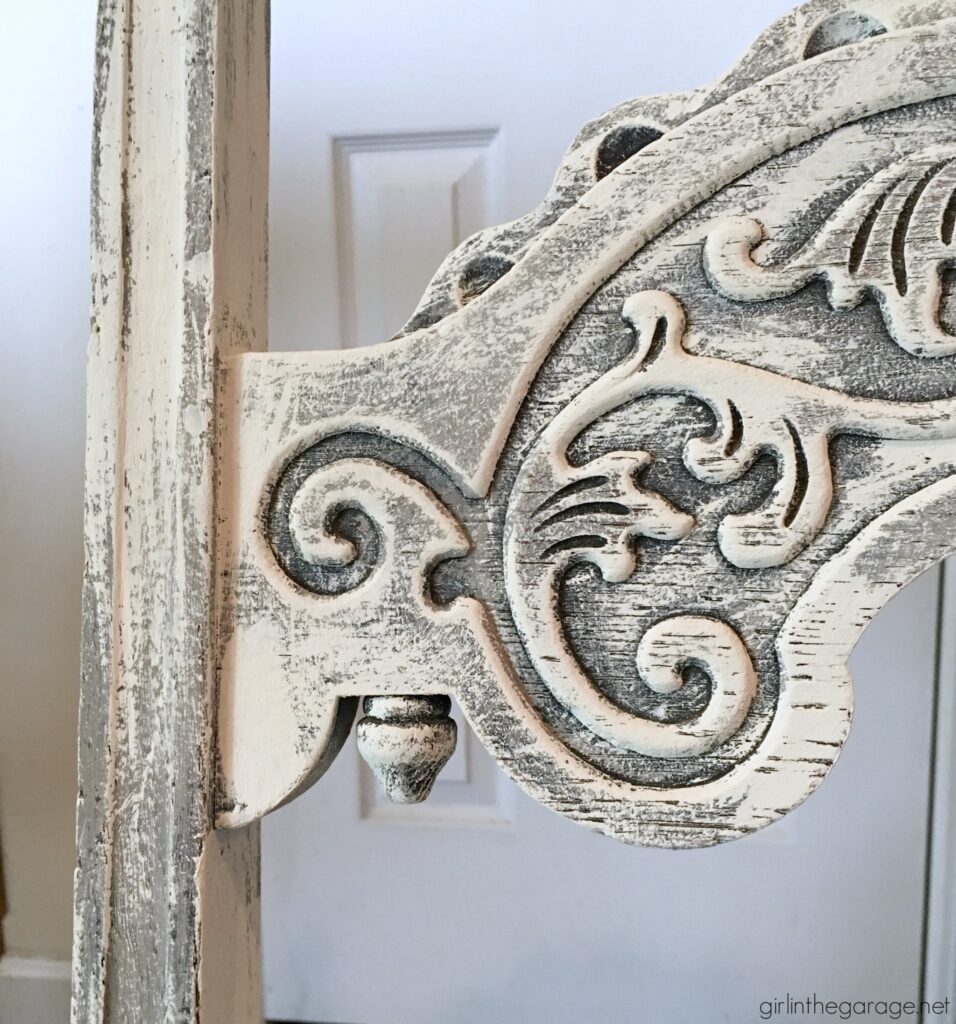 Finally, one more layer of Coco. Notice that there are still some areas where the original dark wood is showing through.
If I had decided to paint all the wood a very light color, I would've used shellac primer first to avoid potential bleed-through. (Learn my best tips for prepping furniture for painting here.) Amazingly, this layered technique hides imperfections well.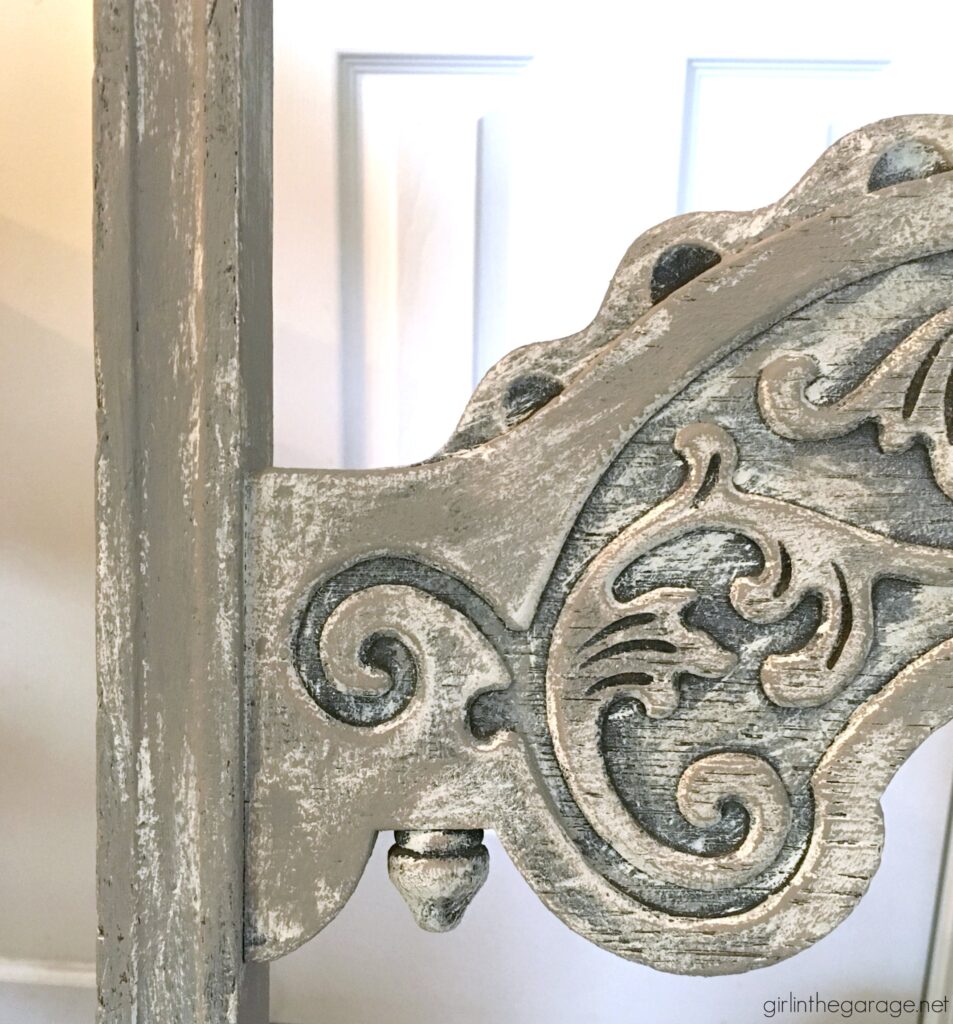 Then I gave it all a light sanding with 320-grit sandpaper. This helps blend any paint lines and also helps highlight the wood details better.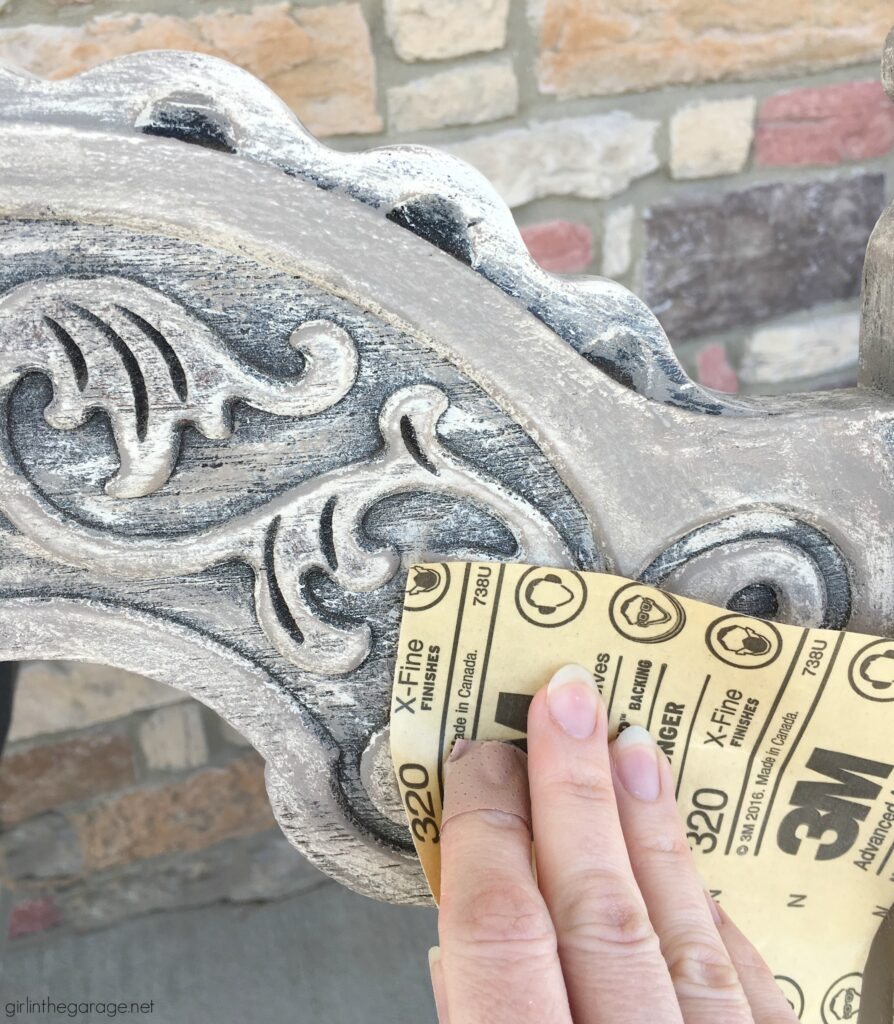 Reupholstering the antique chair seat
The cushion was nonexistent in the seat, so I grabbed a piece of 1-inch foam padding and cut around the seat. It's better to cut a little too big than too small. (I already had all the supplies needed, but you can order some of the items I used on Amazon.)
Luckily, in my stash I found a luxurious-looking clearance curtain. It was perfect because this chair did not need a busy print competing for attention with all those lovely curves and details. (Here's another chair that I reupholstered with a different clearance curtain.)

I placed the foam on top of the curtain (centered over the pattern) and cut wide with my fabric scissors – leaving several extra inches all the way around.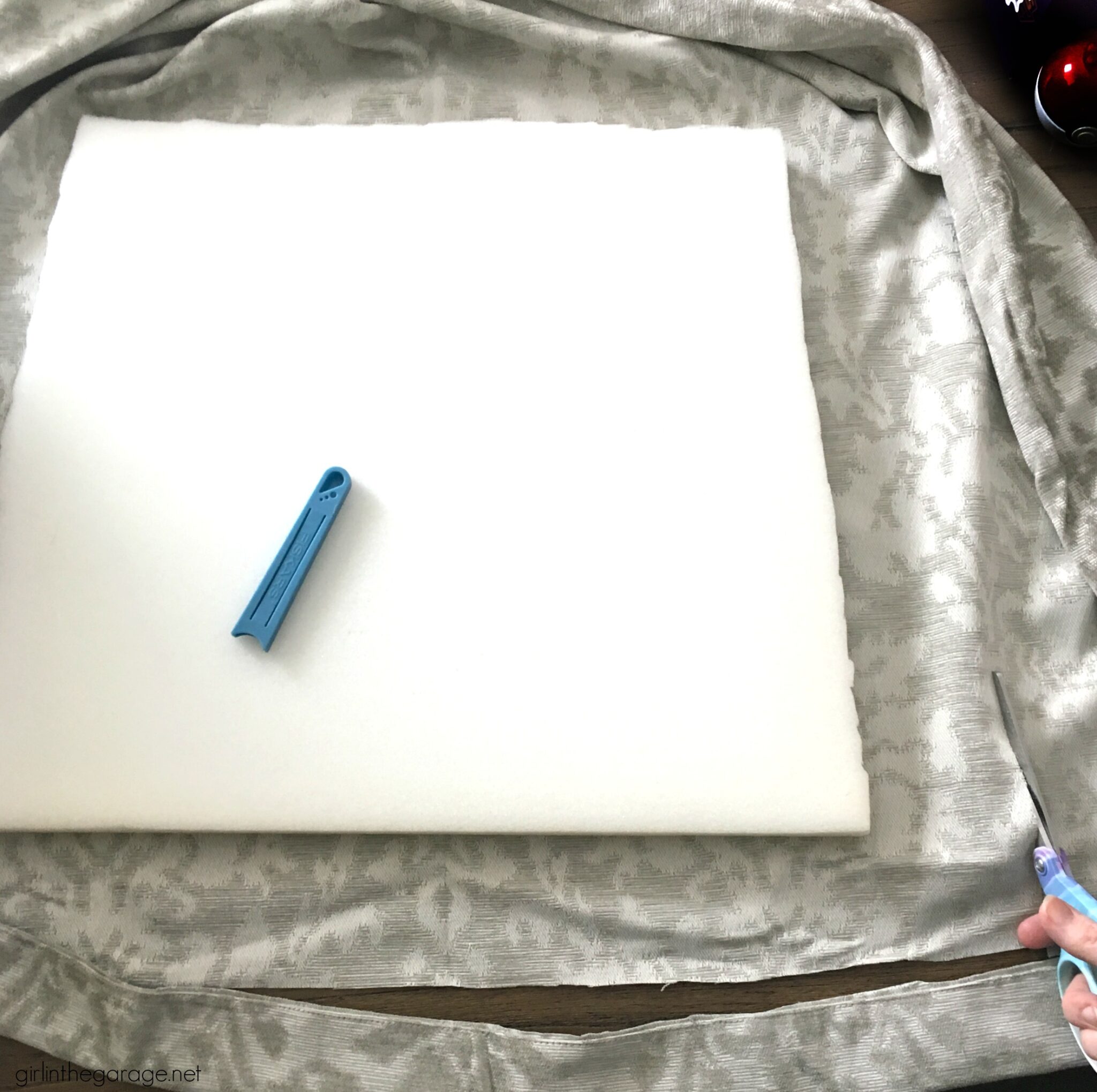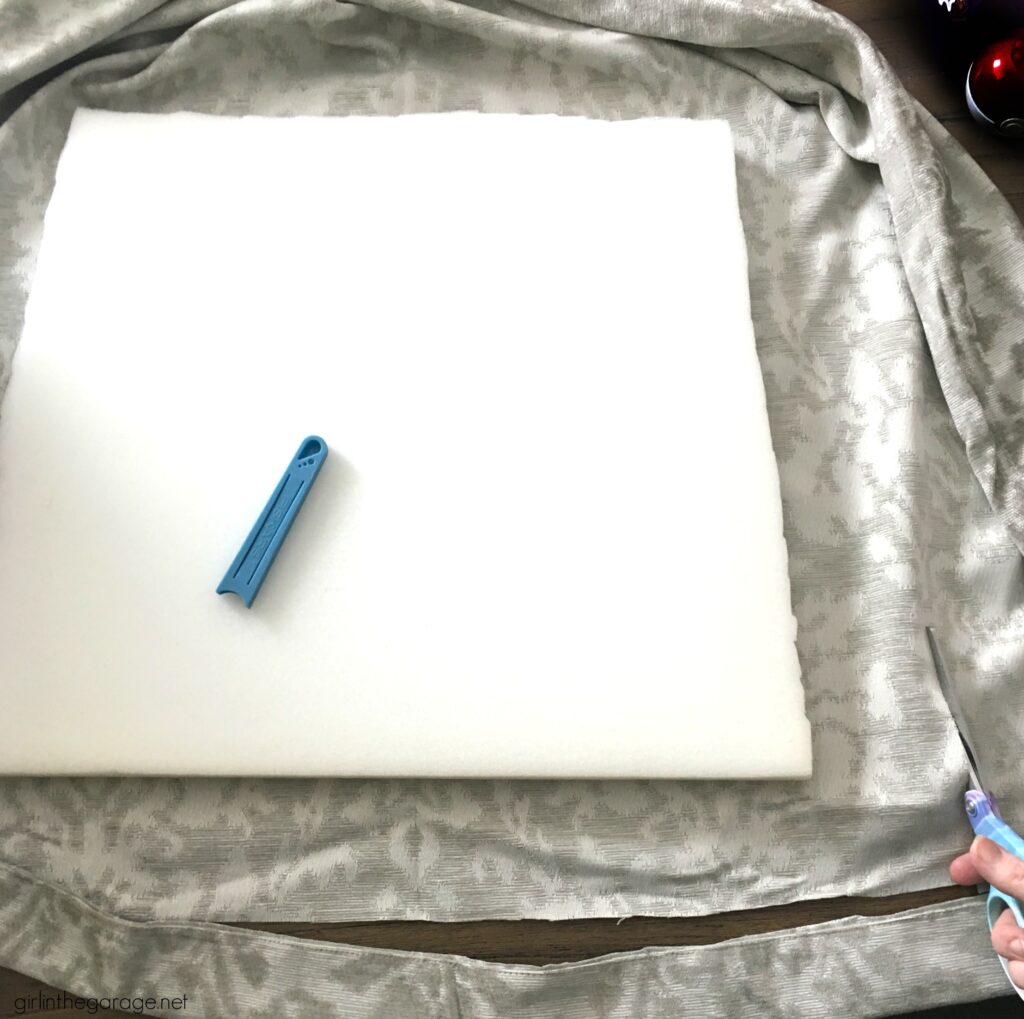 This thick fabric took some extra time to iron and get all the wrinkles out.
Next I centered the pattern up again and carefully flipped all the pieces over, with the pad between the seat and the fabric. Double and triple check that everything is lined up before you start stapling. Keep a hammer nearby in case any staples need help going in.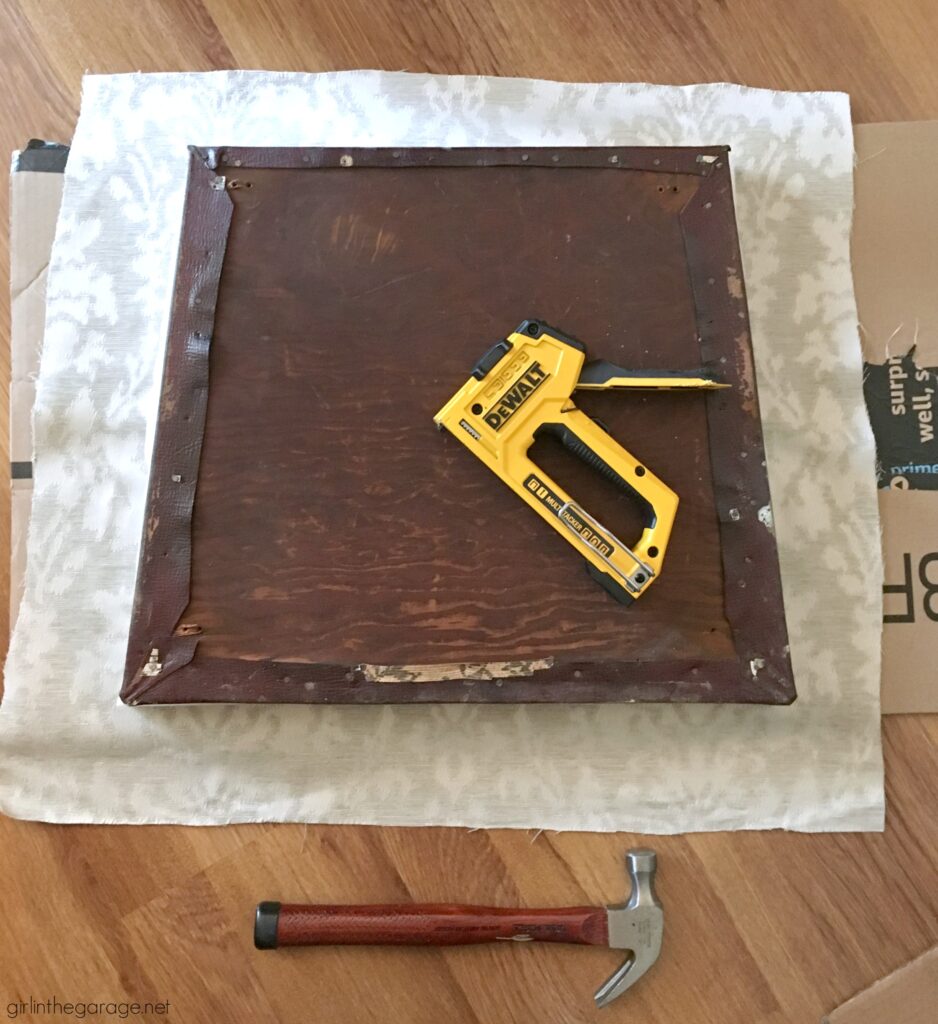 Staple the fabric in place with a staple gun, folding the edges under first. Start in the middle of the front of the seat and then outward to the edges.
Then turn the seat around (easy if you have it laying on cardboard), measure where the center is, and then do the opposite side, pulling tightly but not enough to make the fabric bunch up.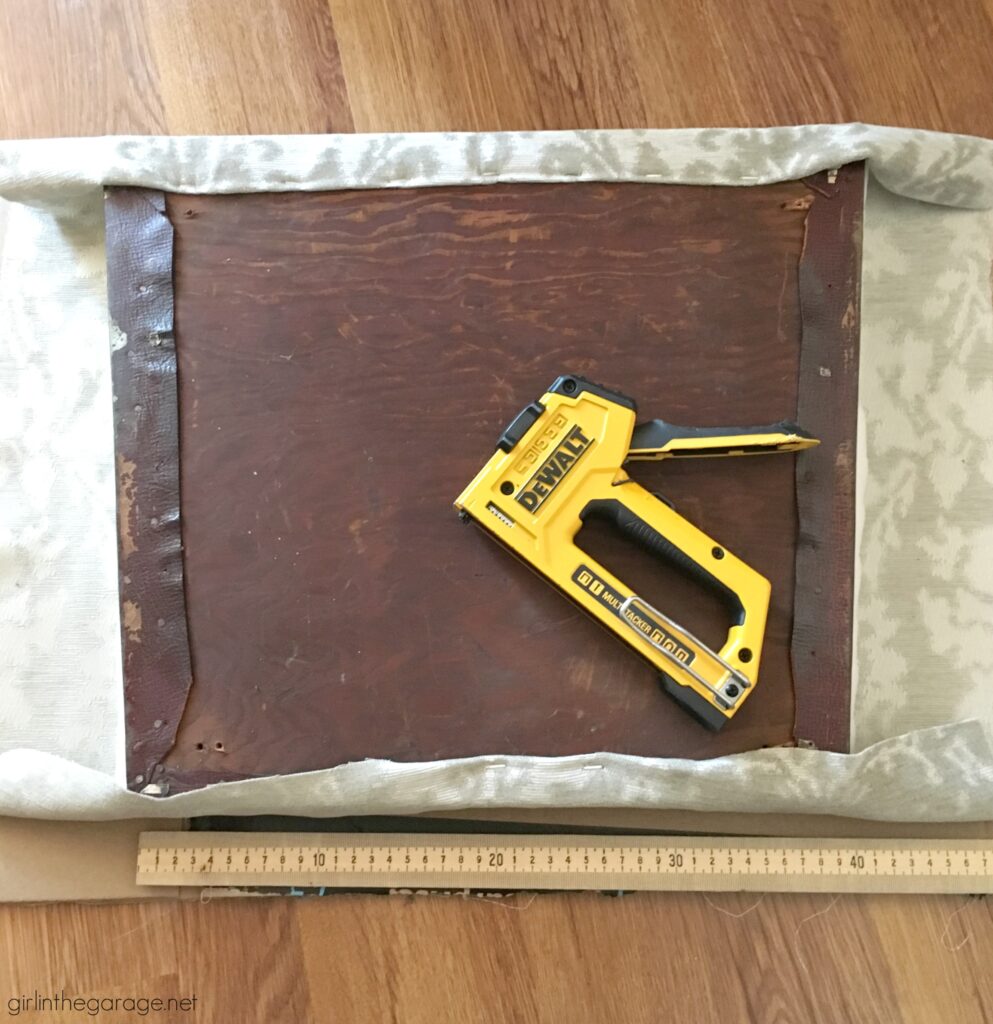 Next do the two sides of the seat the same way. Leave the corners for last since they can be tricky.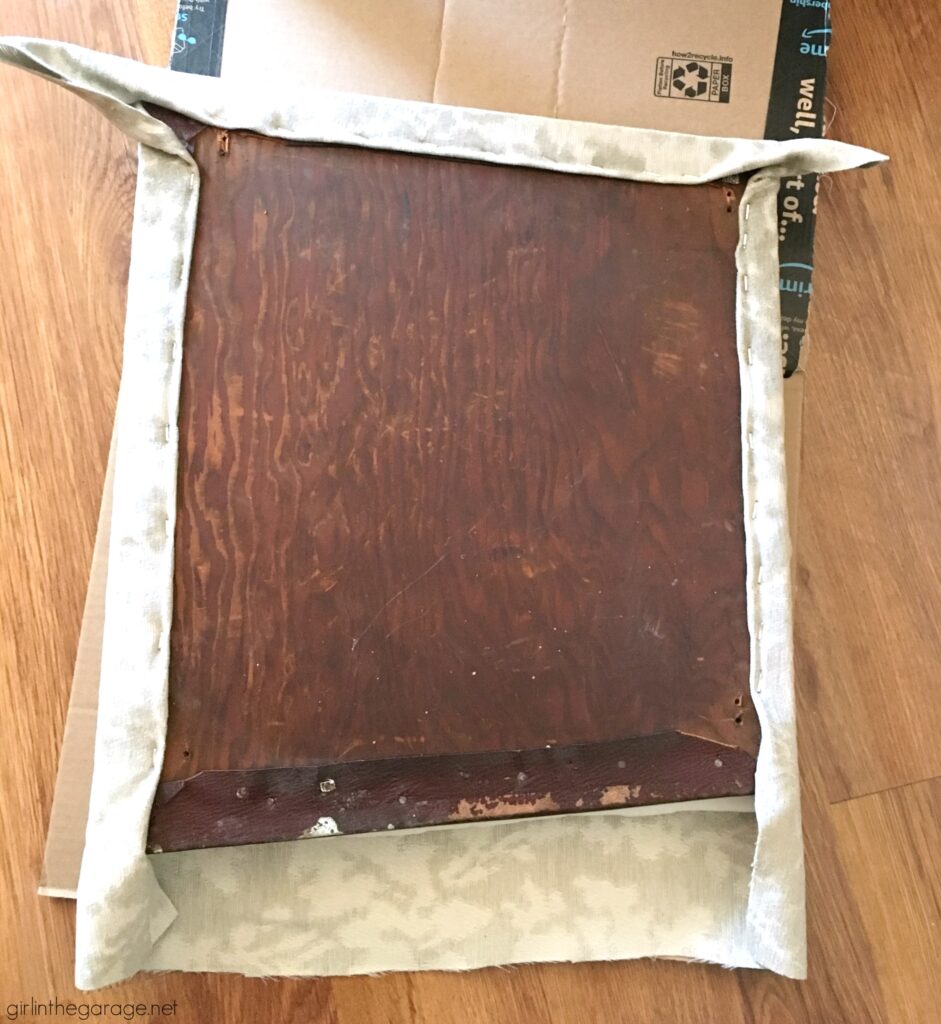 Below is an example of how to fold and staple the corner of a reupholstered seat. There are several small folds under there and I had to cut away excess fabric. Remember to always keep fabric away from the little screw holes and try not to let your corner folds get too thick.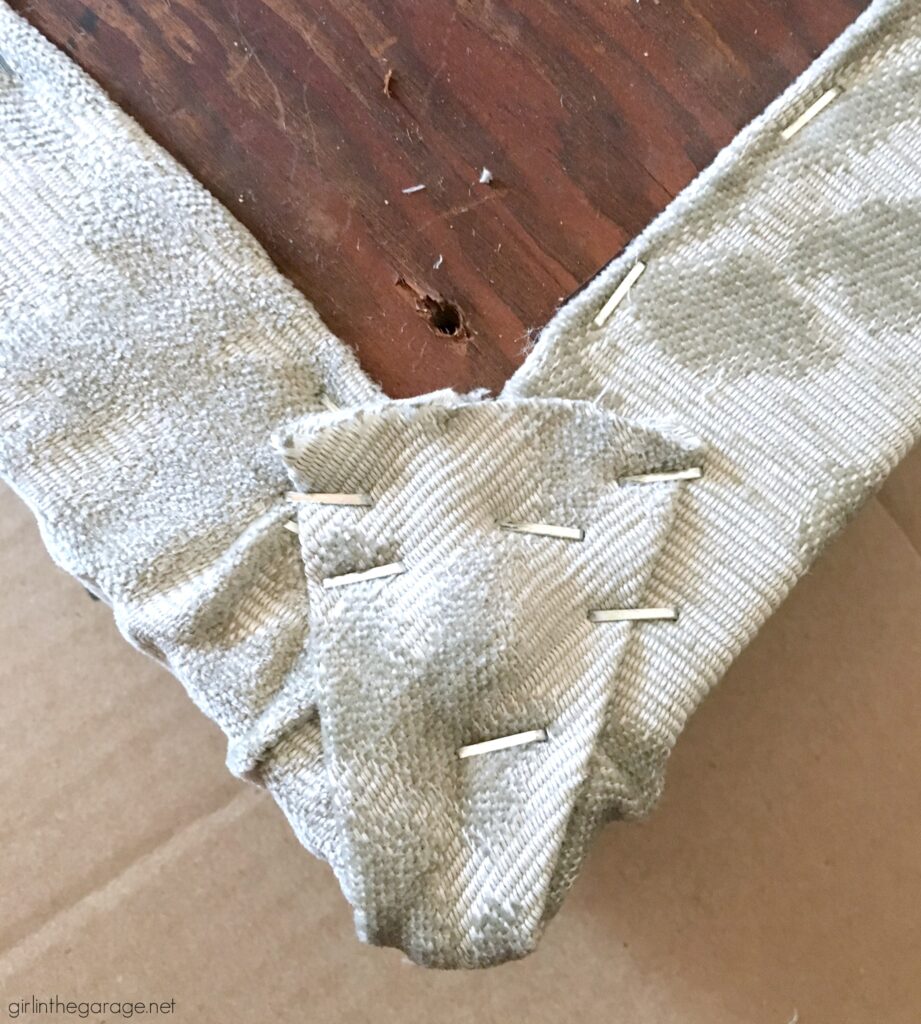 You can apply furniture wax or another topcoat to the painted wood areas if desired. Finally, screw the reupholstered seat back onto the chair.
Here's how this antique painted chair makeover looks all finished…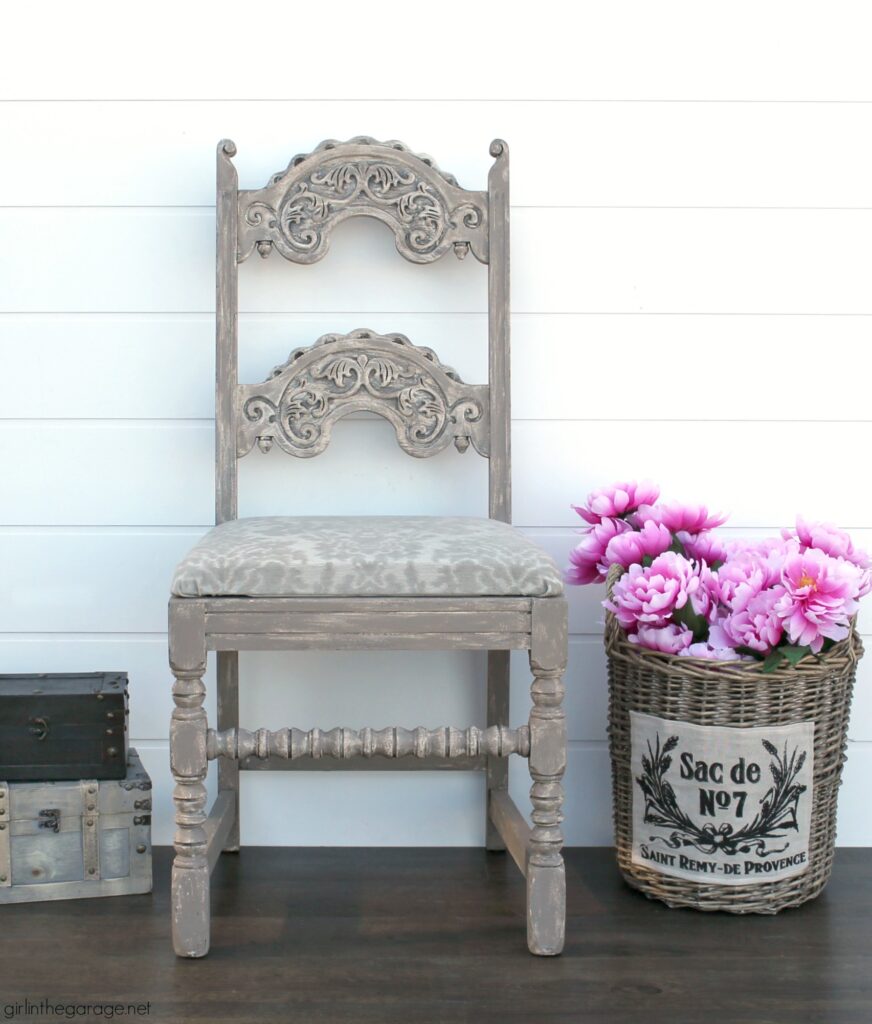 And below is the completed seat reupholstered with new foam cushion and a clearance curtain: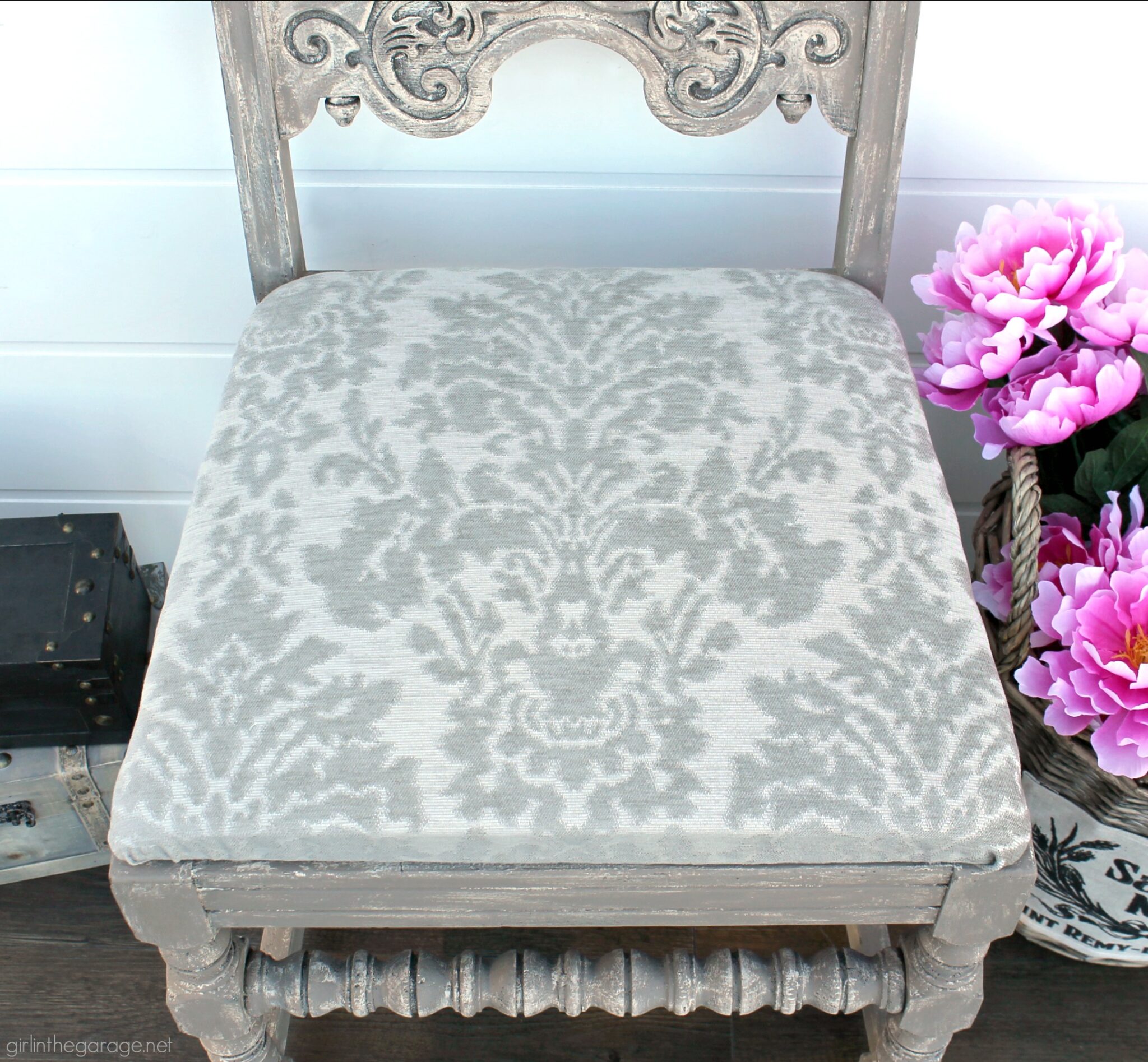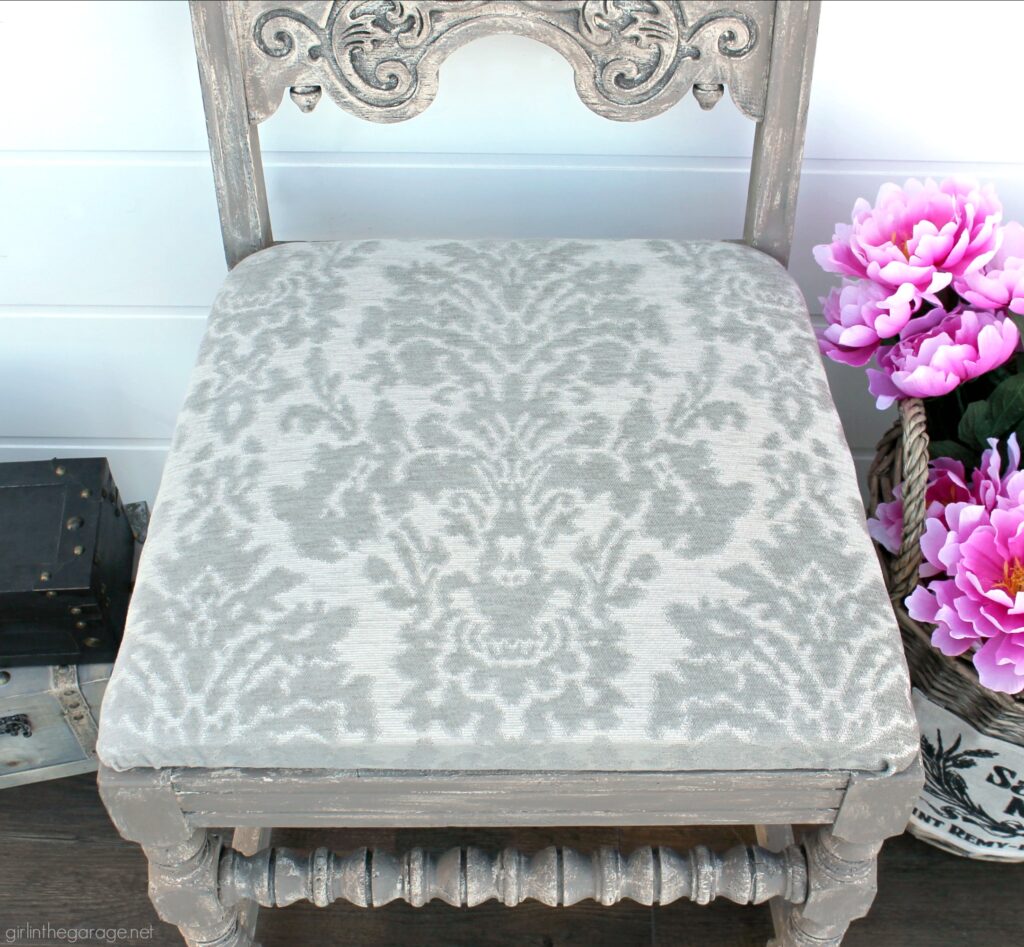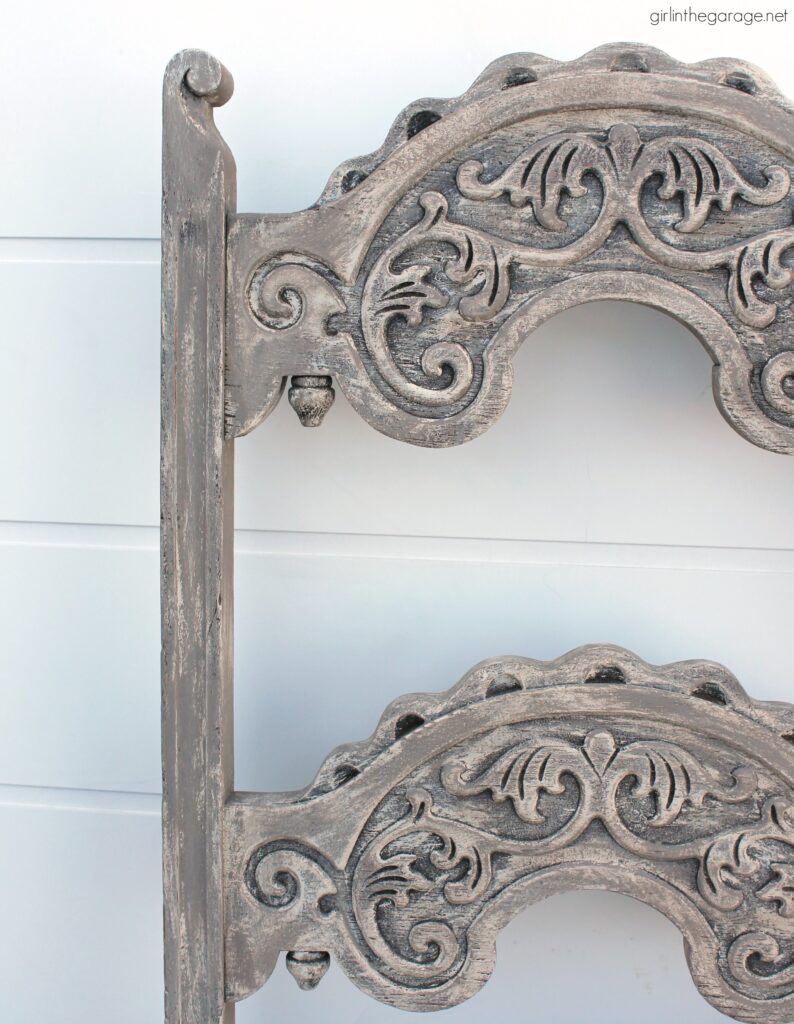 This chair has so many special details. I really wanted them to pop, and I think they do beautifully.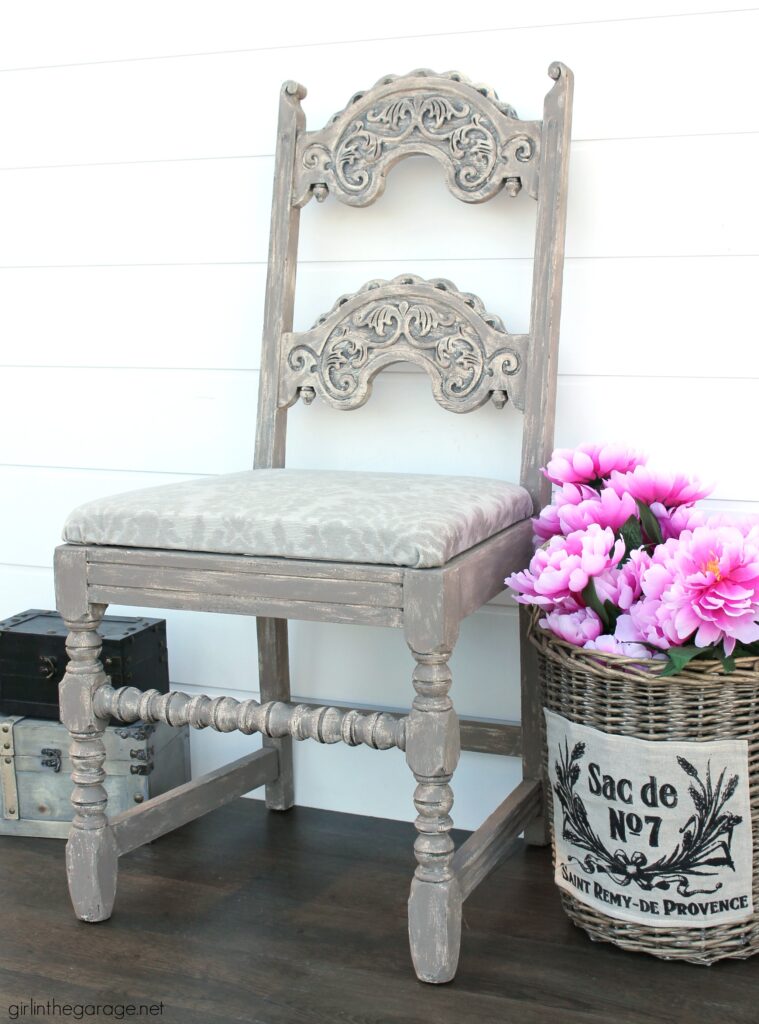 Friend, I hope this antique painted chair has given you some new ideas or fresh inspiration for your own creative projects.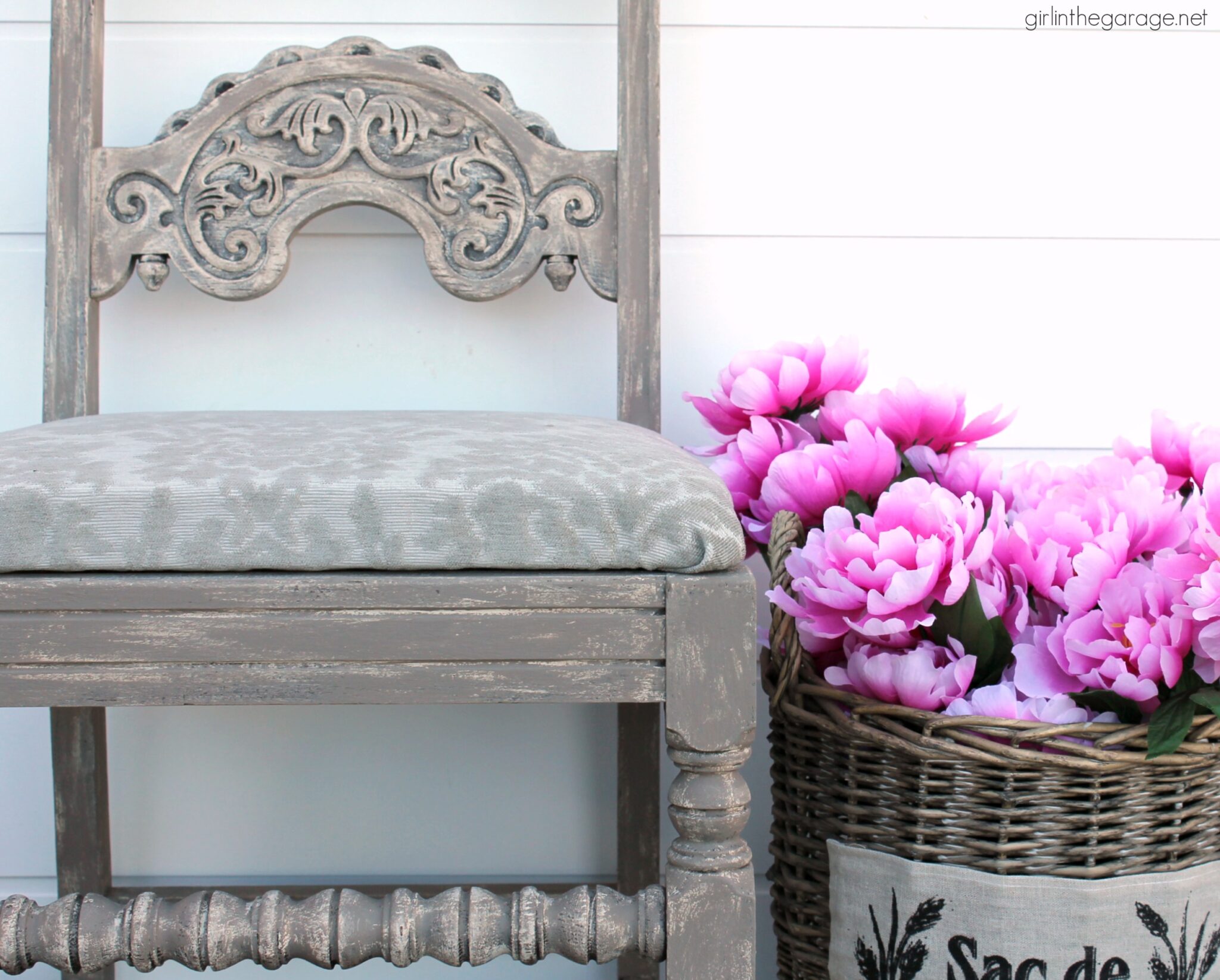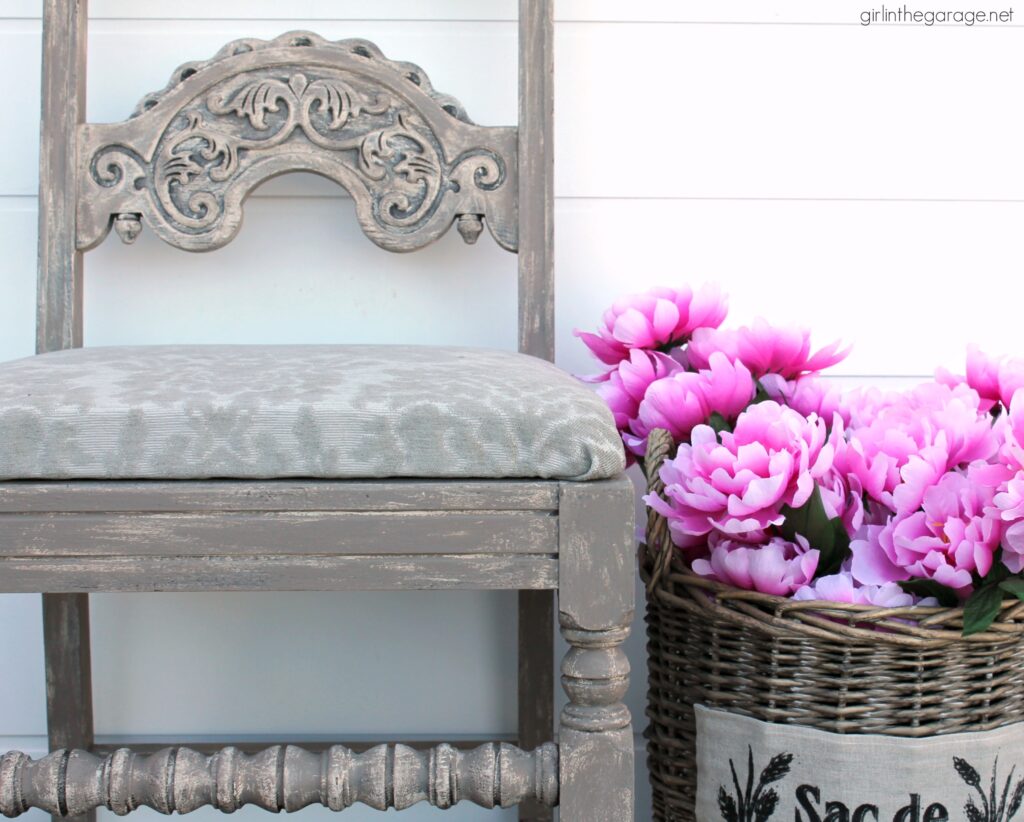 I'd love to know what you think in a comment below. Also, feel free to let me know how you're trying to stay positive and be creative lately.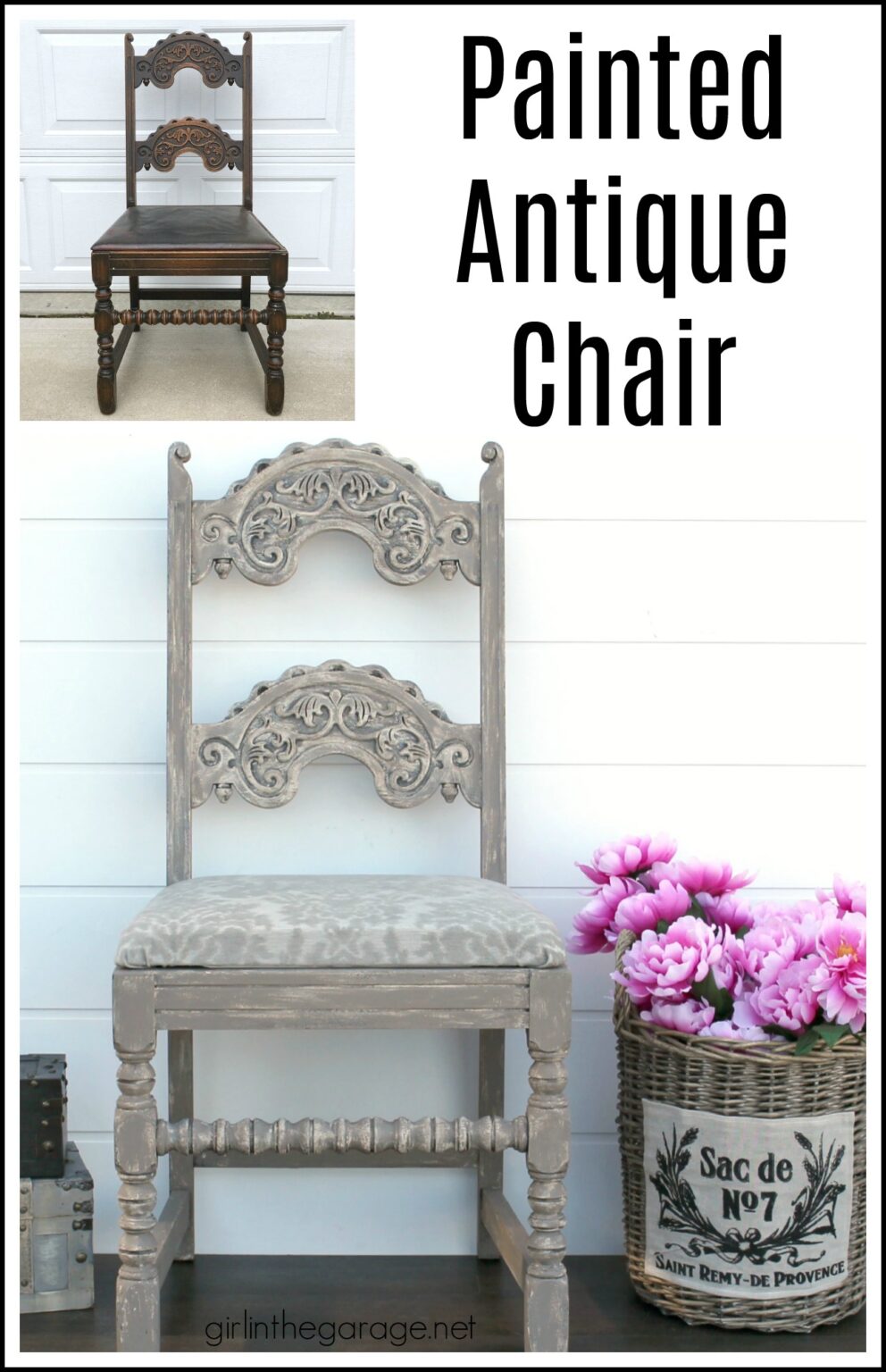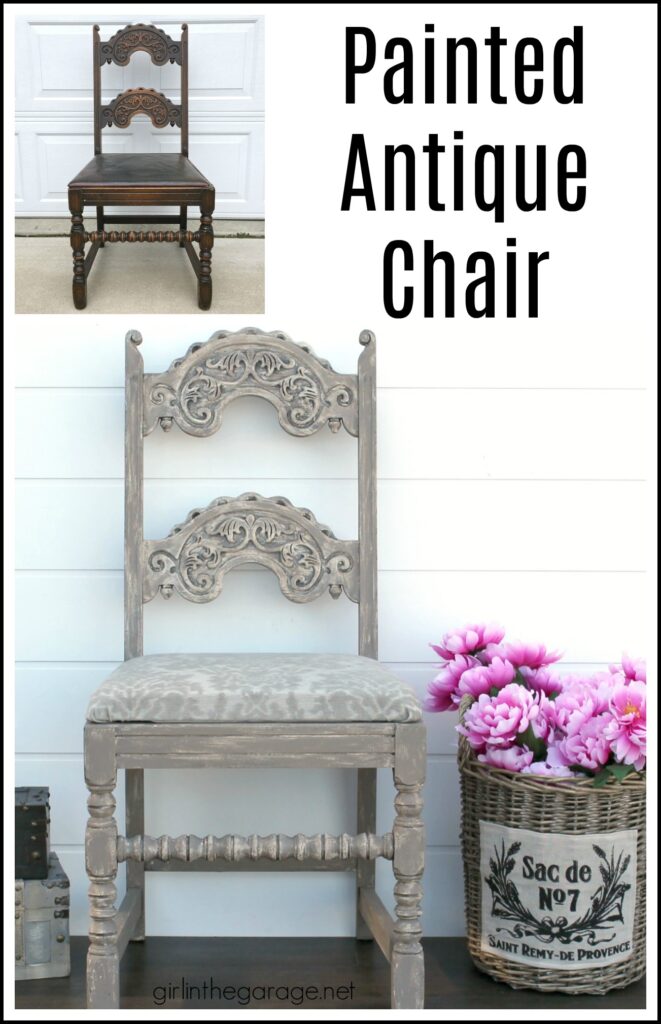 Now it's time for Furniture Fixer Uppers day again with my blogging girls!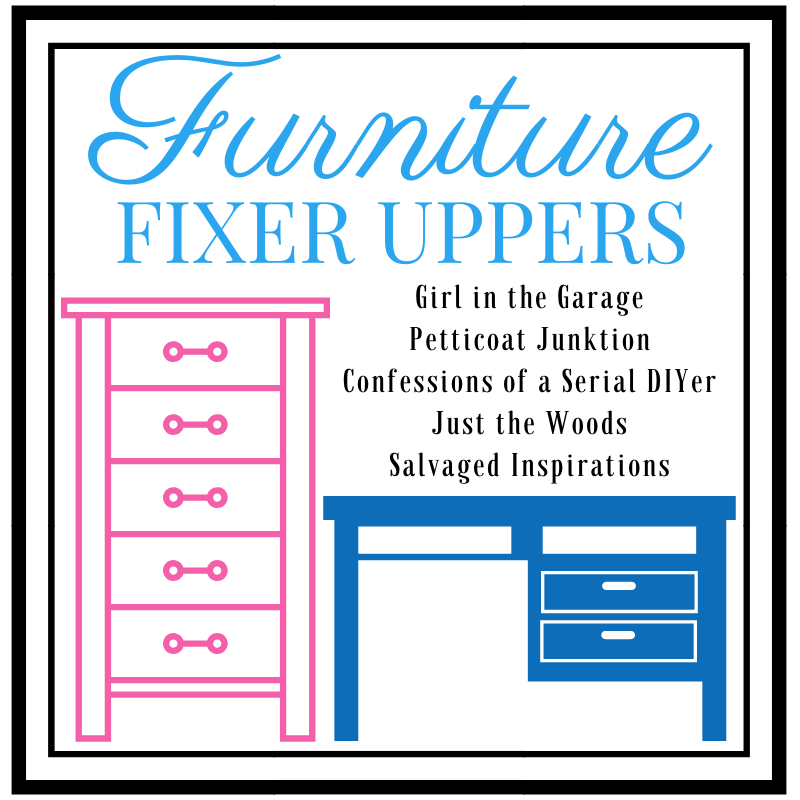 Below are the Before photos – visit the links underneath to see the fabulous Afters and to learn how they did it: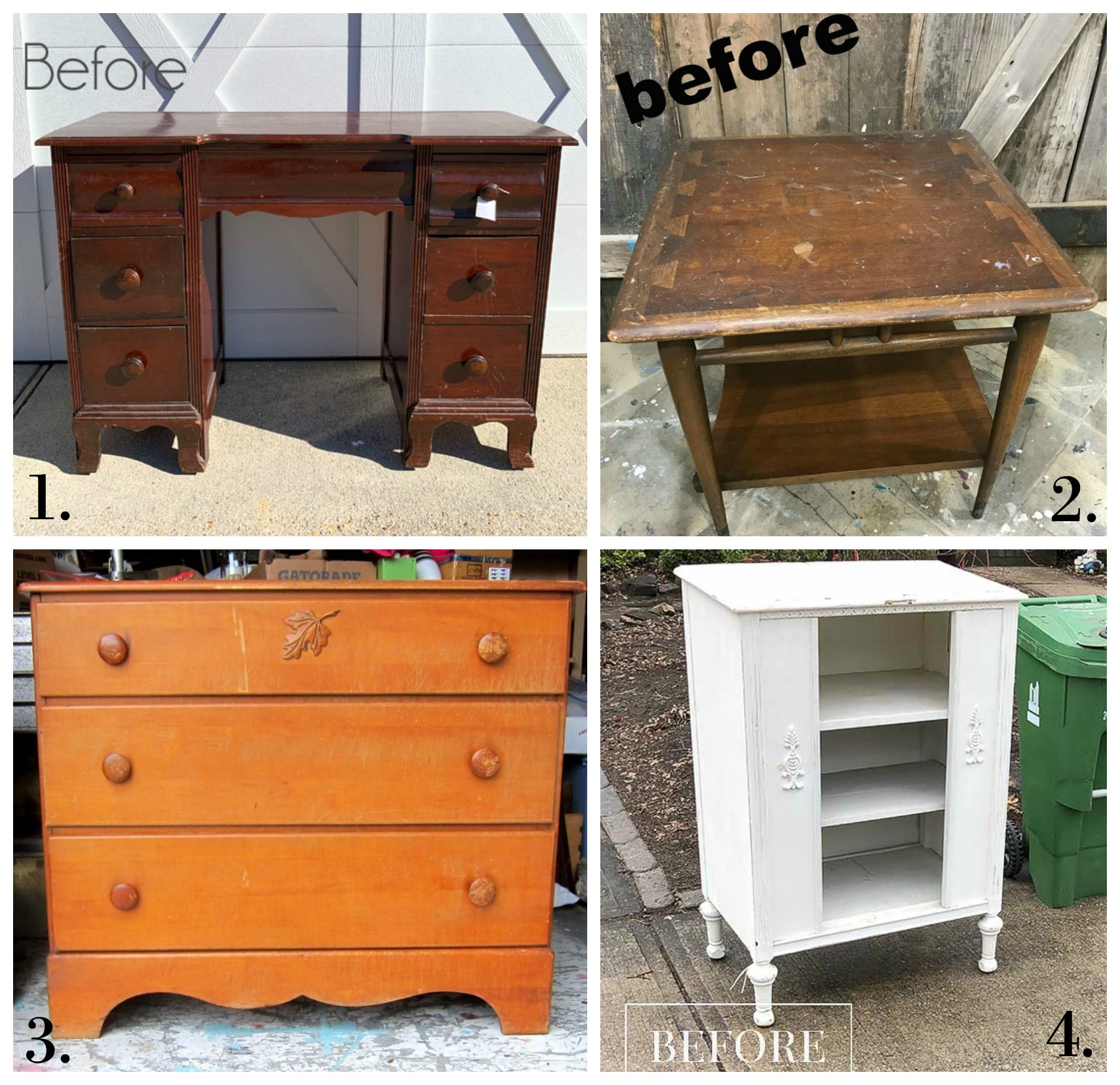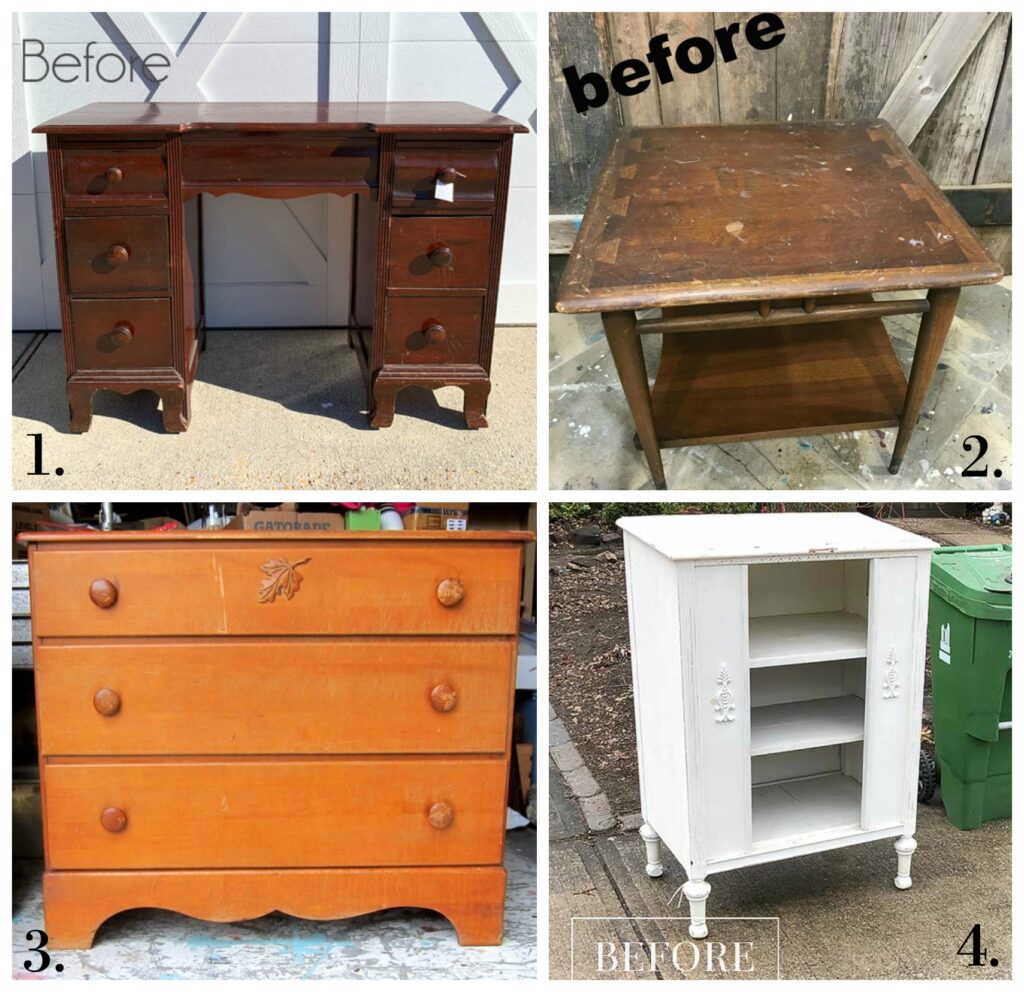 1. Confessions of a Serial DIYer
2. Just the Woods
3. Petticoat Junktion
4. Salvaged Inspirations