Hello sweet friend! Today is Furniture Fixer Uppers day and I have a cheerful updated telephone table to share with you.
But first I wanted to say a great big THANK YOU to all of you who left sweet comments on yesterday's announcement about my book and I'm super thrilled for the preorders that have come in already – it's so exciting! And the fact that you share my excitement really means a whole lot. I wish I could give you guys a big hug.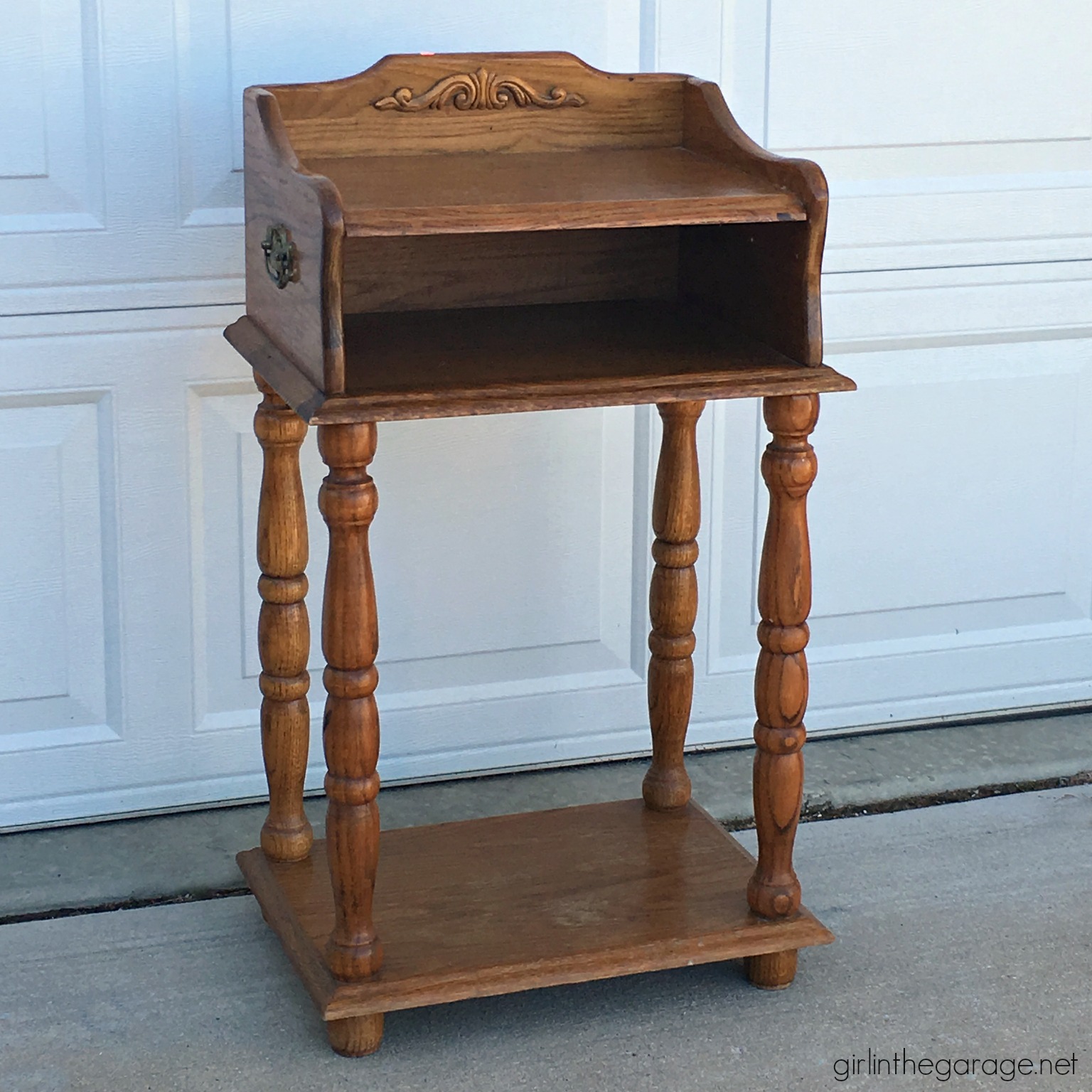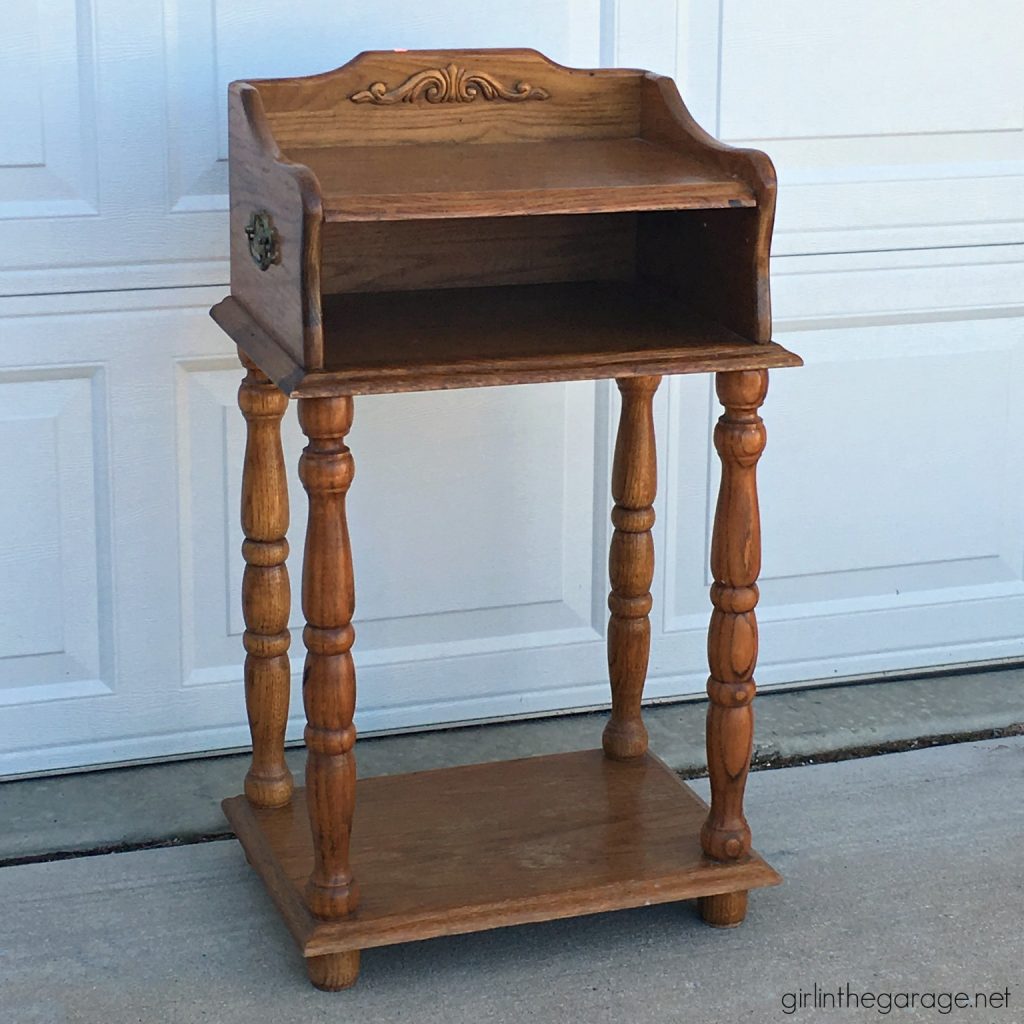 For today's makeover, my sweet mom picked up this telephone table (that's what I'm calling it anyway) for just $8 while thrifting.
*This post contains some affiliate links so you can easily find the products I use and recommend. Learn about all of my favorite tools and products for DIY projects Here.
Who could resist this charming oak piece at such a bargain? Even if it did have handles on the sides, which were pretty much useless because my knuckles got crushed by the decorative part at the top when I tried to lift it. Silly me, I should've known better.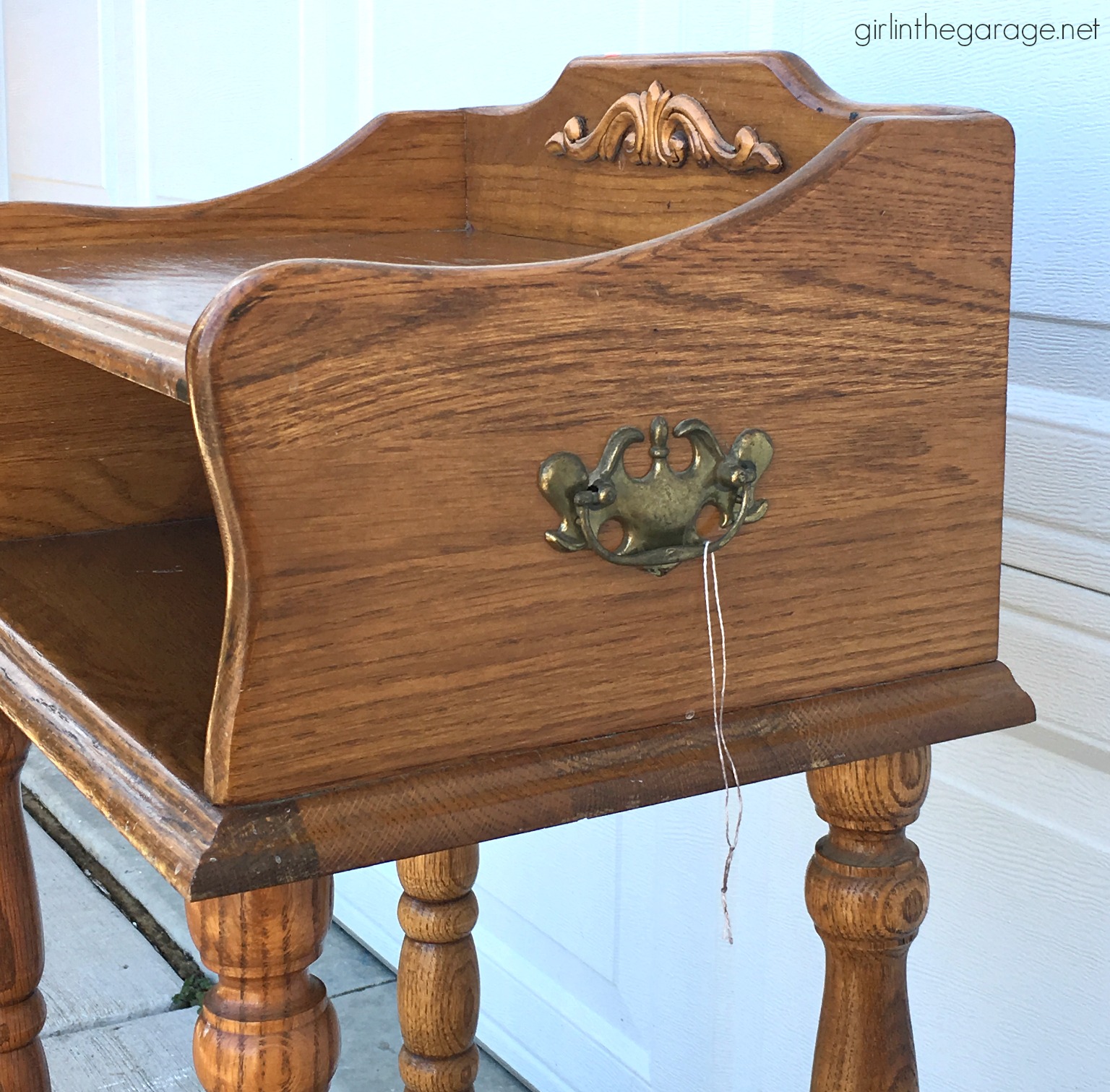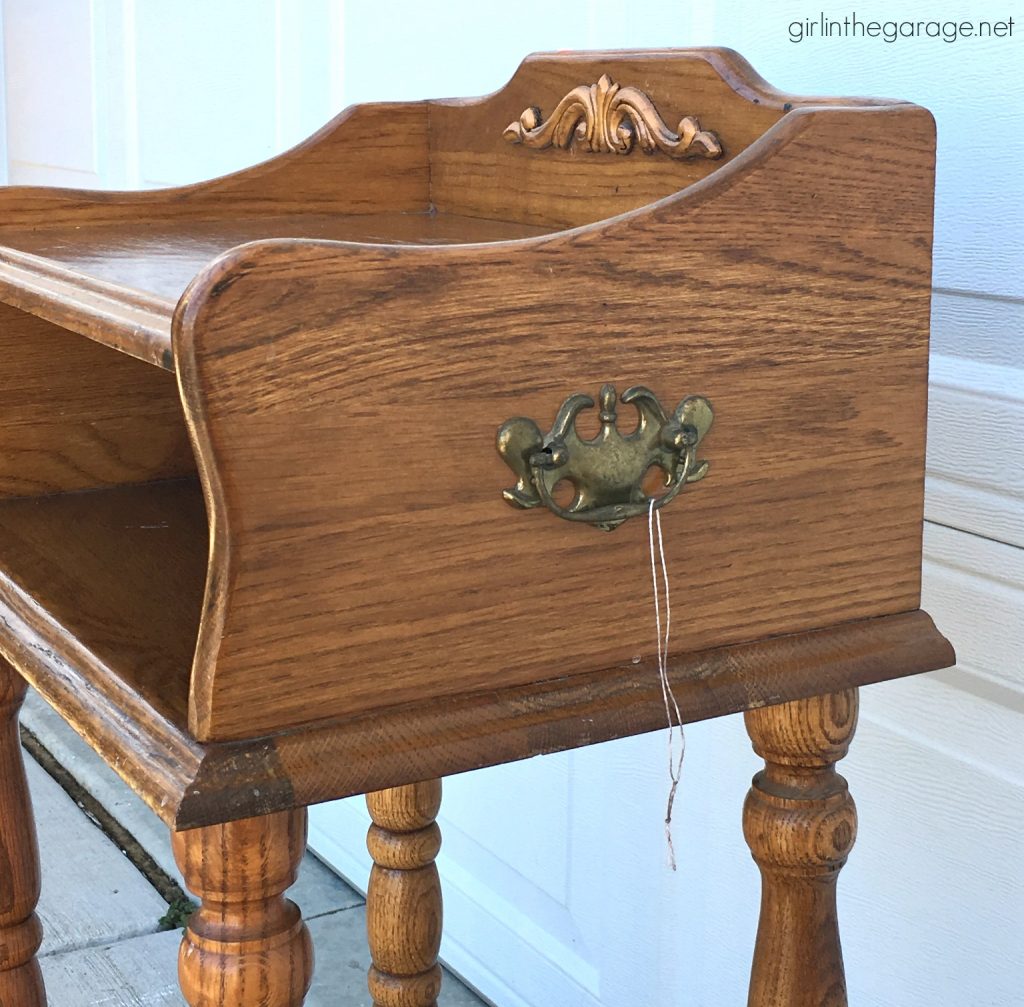 My judgement said those handles had to go, so I removed them and filled the holes with my favorite wood filler.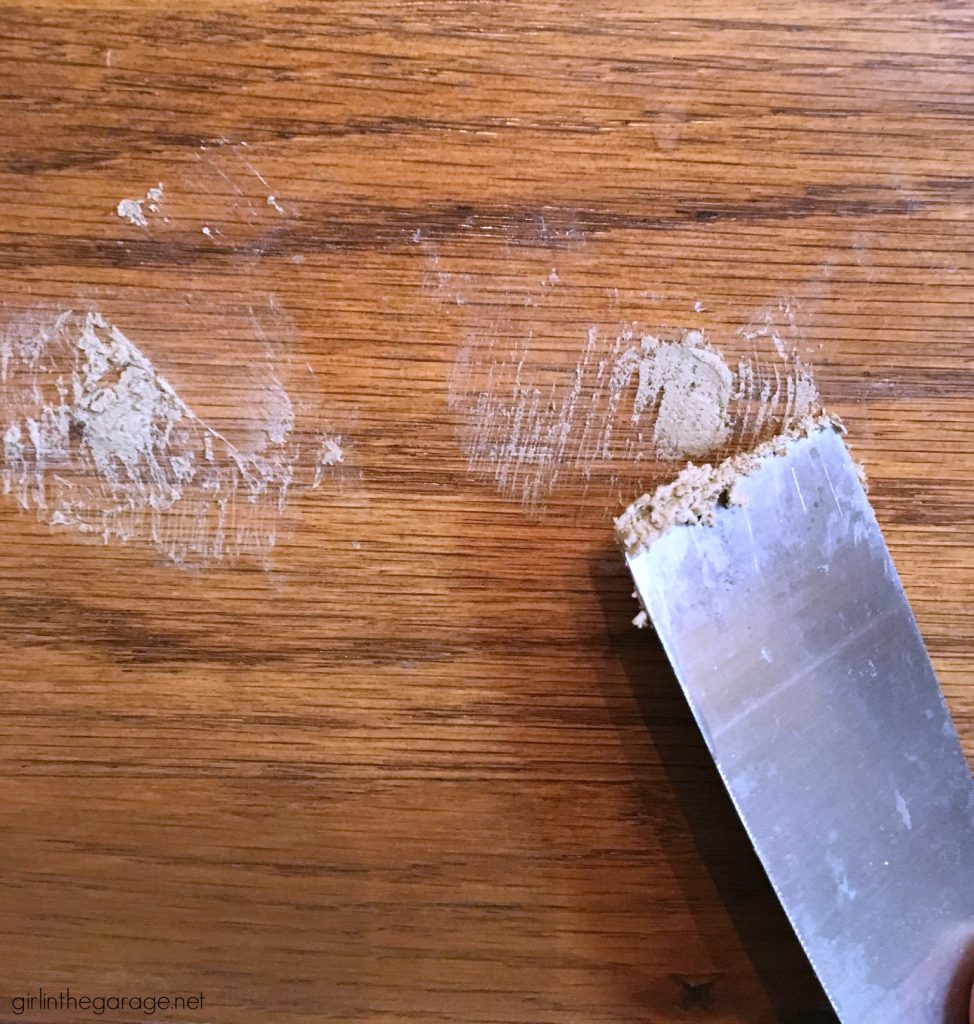 After about an hour when the wood filler was completely dry, I sanded over the areas with 220-grit sandpaper.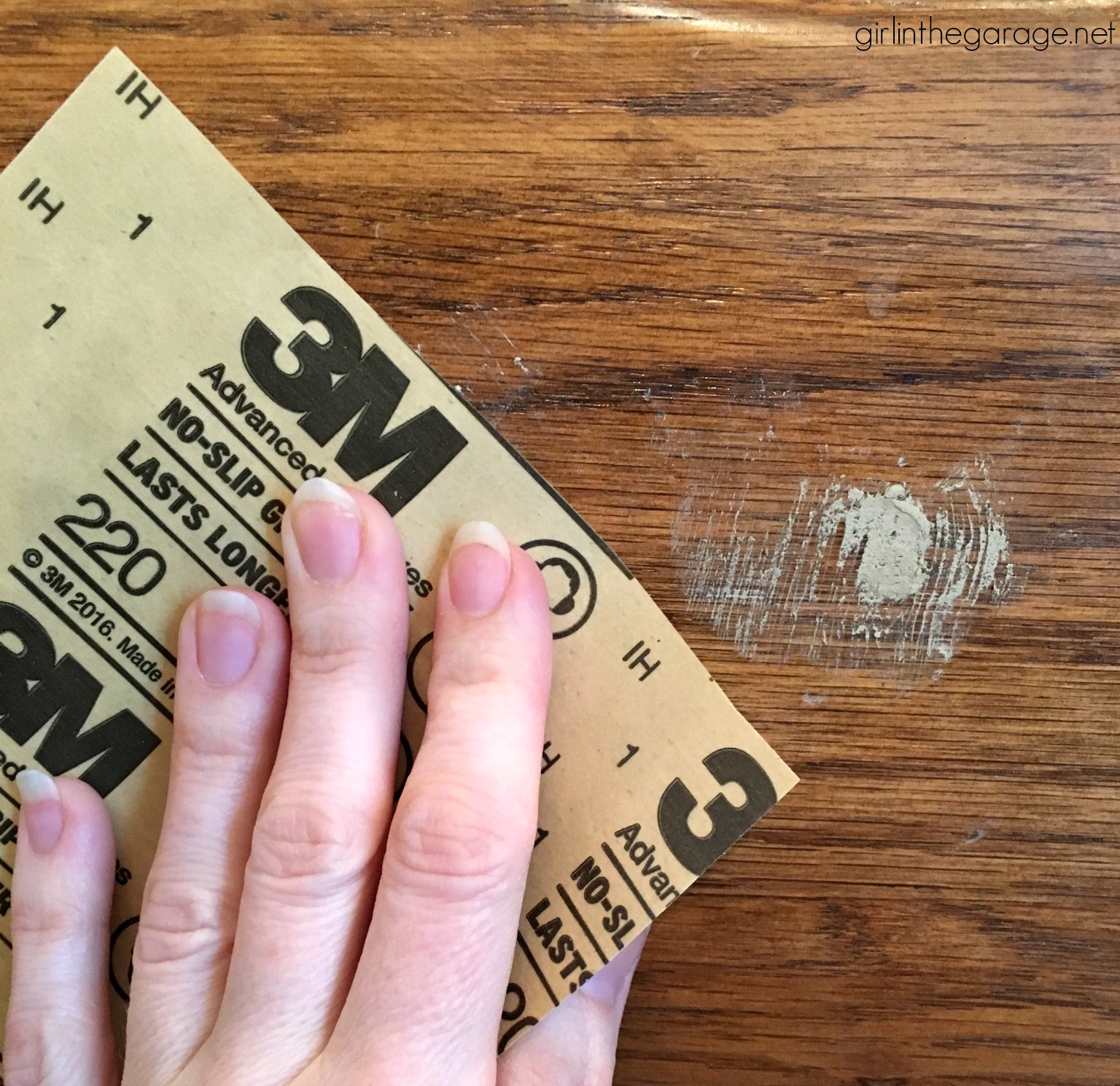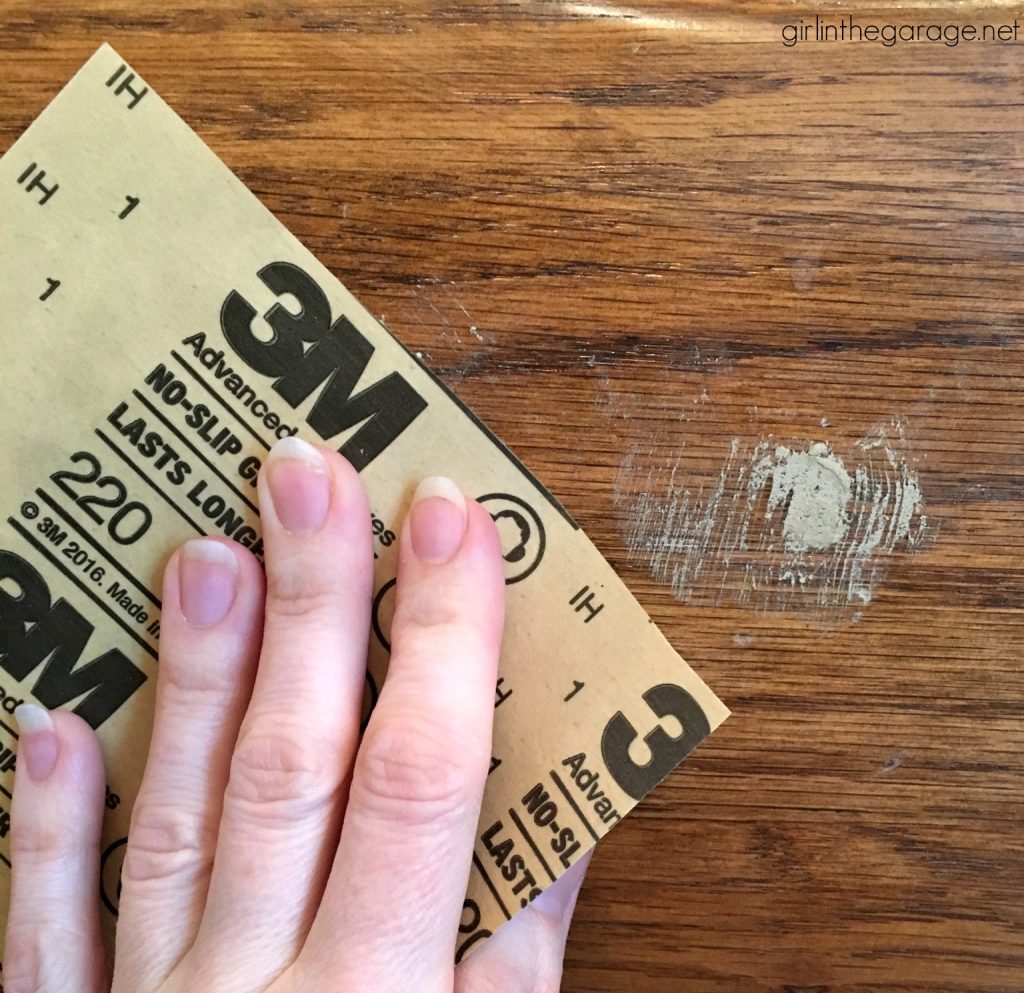 Next I added some quick-drying super glue to secure the loose wood applique and pressed down for about five minutes. Or you can use a clamp and then go do something else more fun while it dries. 🙂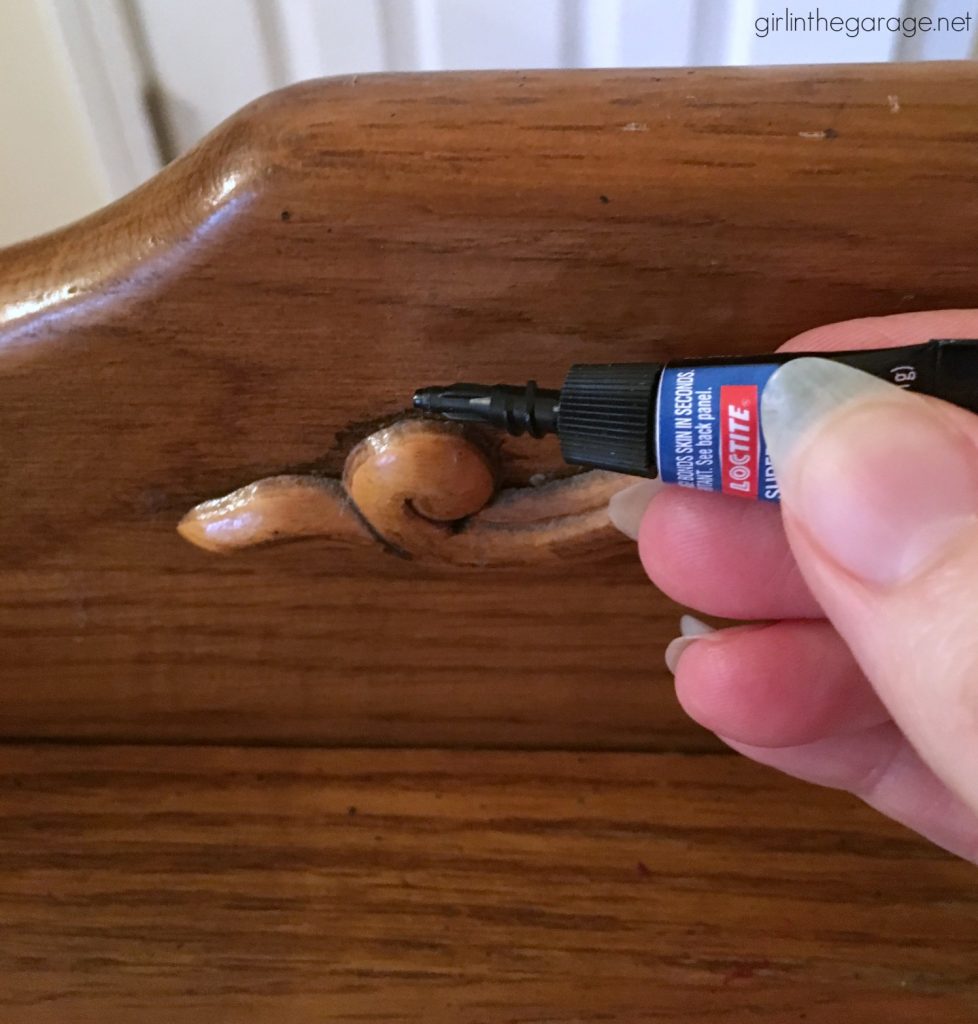 Next the entire table was painted brown in Honfleur Chalk Paint by Annie Sloan. As much as I love the woodgrain of oak, I planned to paint this table pink and wanted dark brown to show through after distressing, not light honey.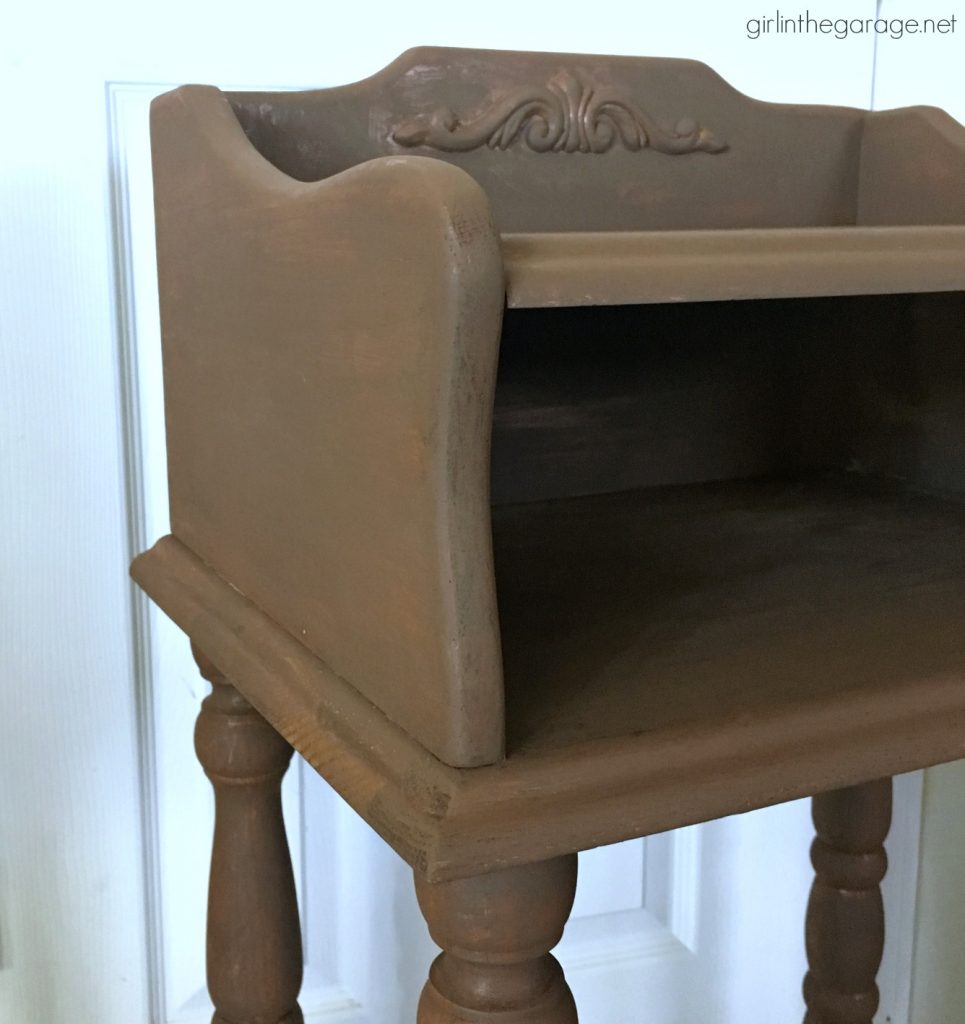 The brown doesn't need to have perfect coverage since it's just a base coat.
Next paint it a fun happy color like pink! Here I used Scandinavian Pink Chalk Paint by Annie Sloan. I used this color on one of my book projects and fell in love with it.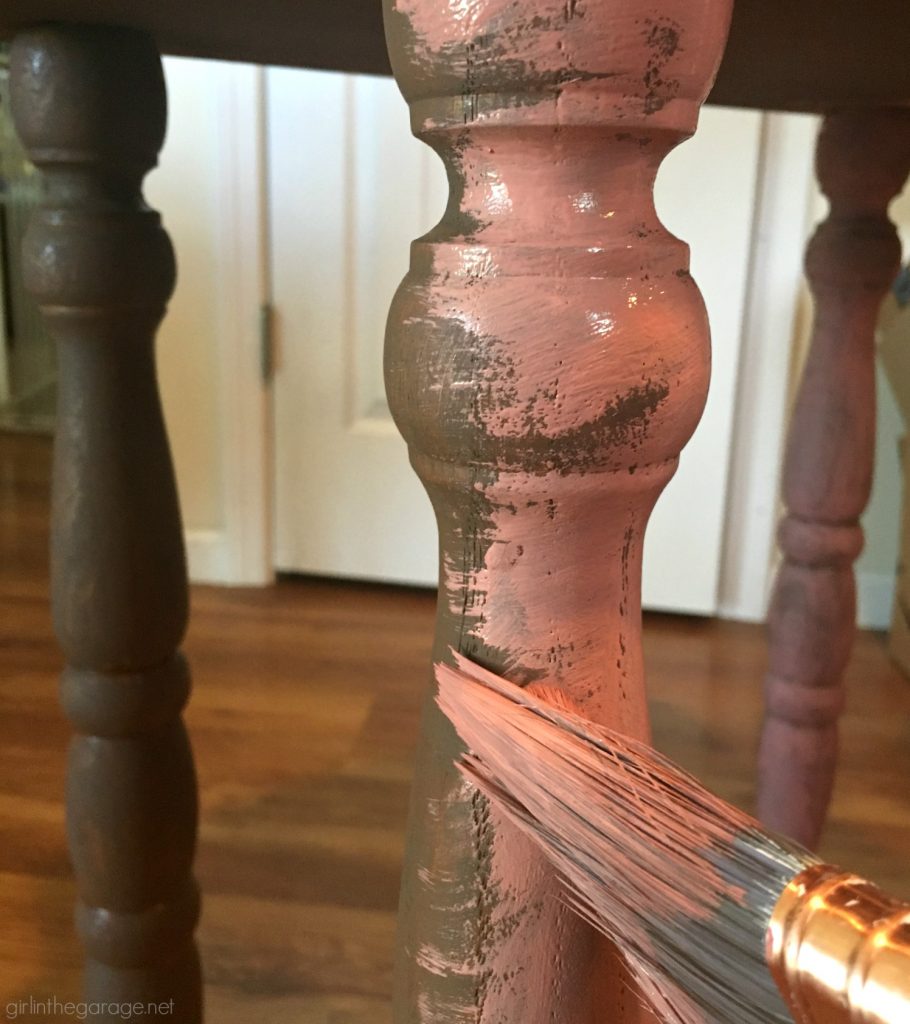 For this type of makeover, paint 2-3 coats and then lightly distress it with 320-grit sandpaper after drying. Focus more on the edges, corners, legs, and the applique to show the dark brown underneath. Wipe away the dust with a damp paper towel or clean rag.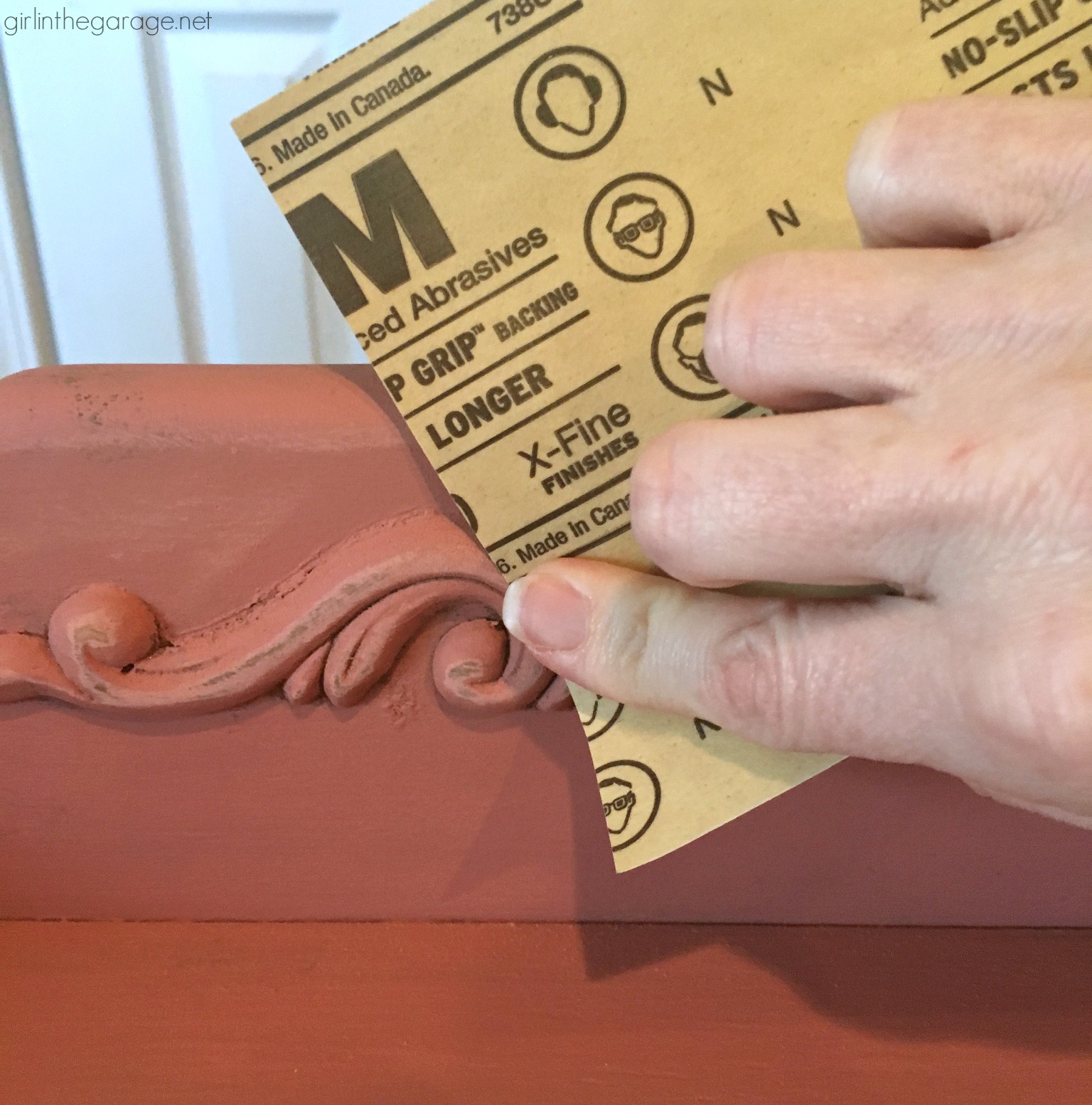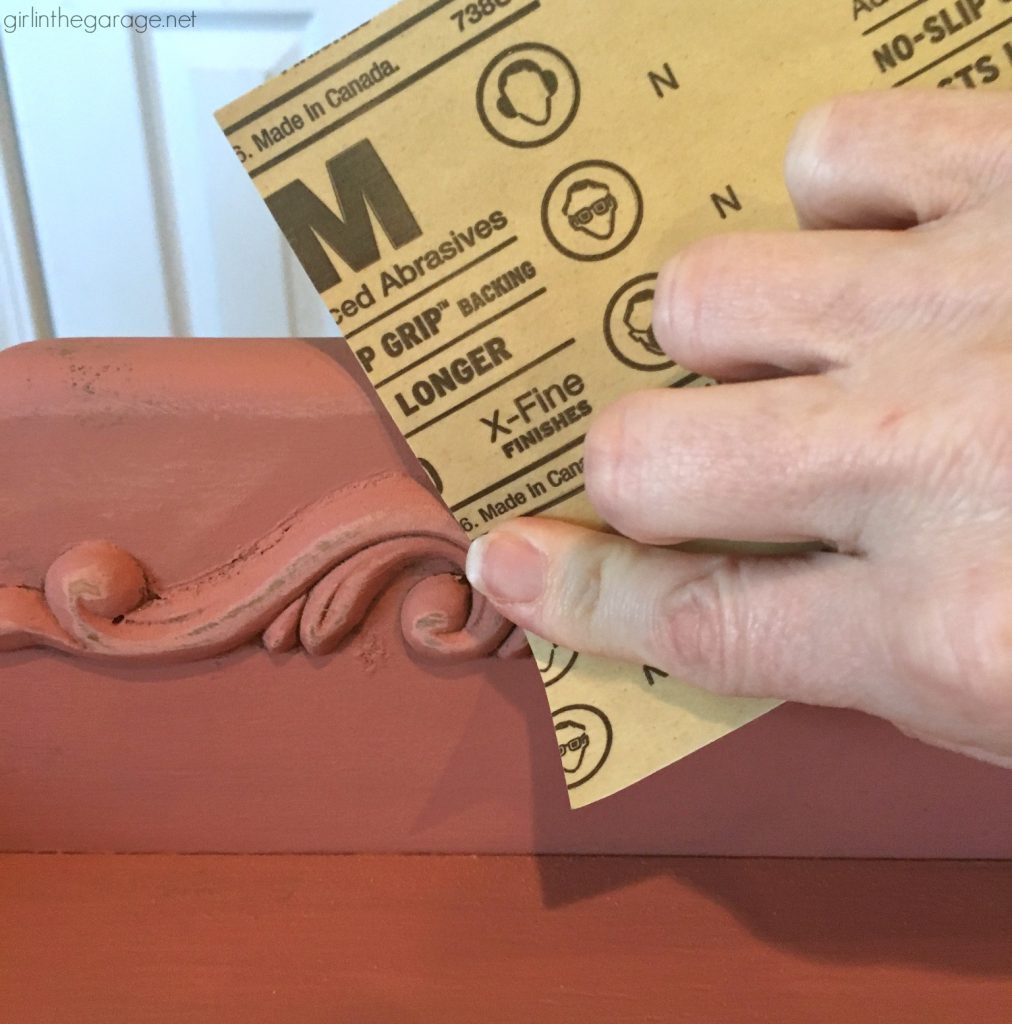 No one can accuse this thrifted table of being sad anymore.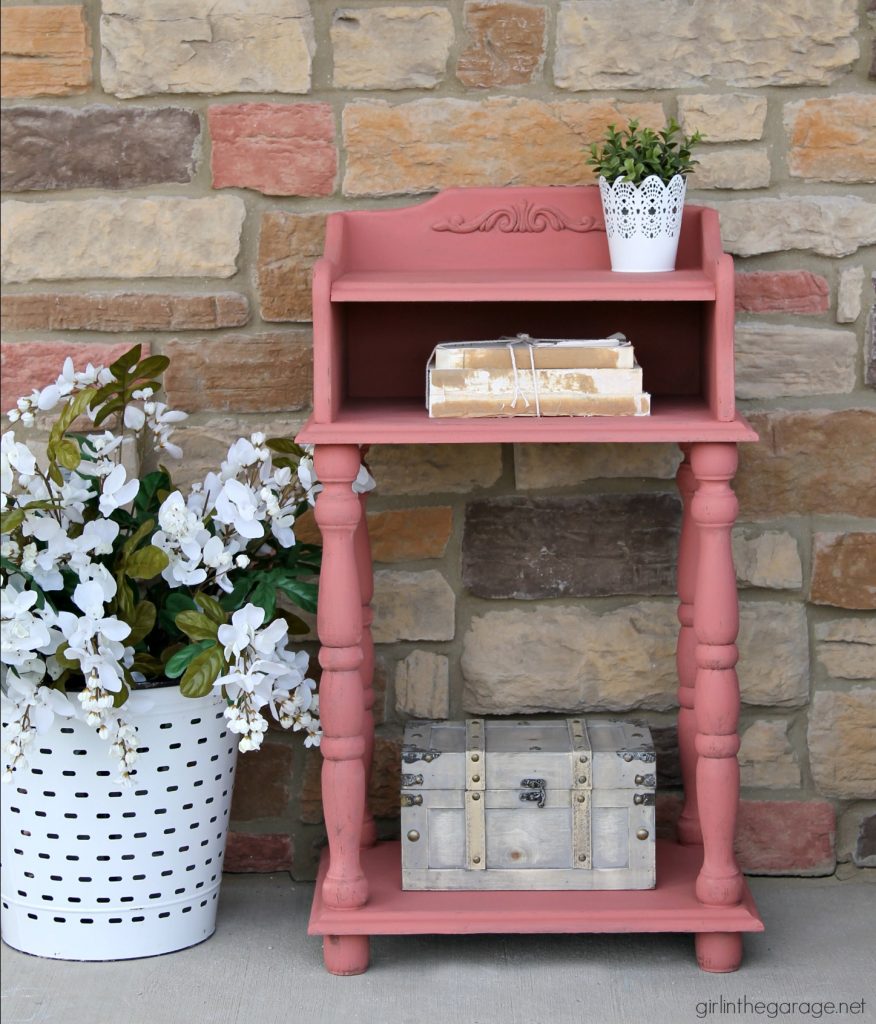 I scoured my house for a basket to fit in that little shelf but no luck. I imagine it held phone books back in the day. Does anyone use phone books anymore? They show up in my mailbox occasionally, but they always end up in the recycling bin.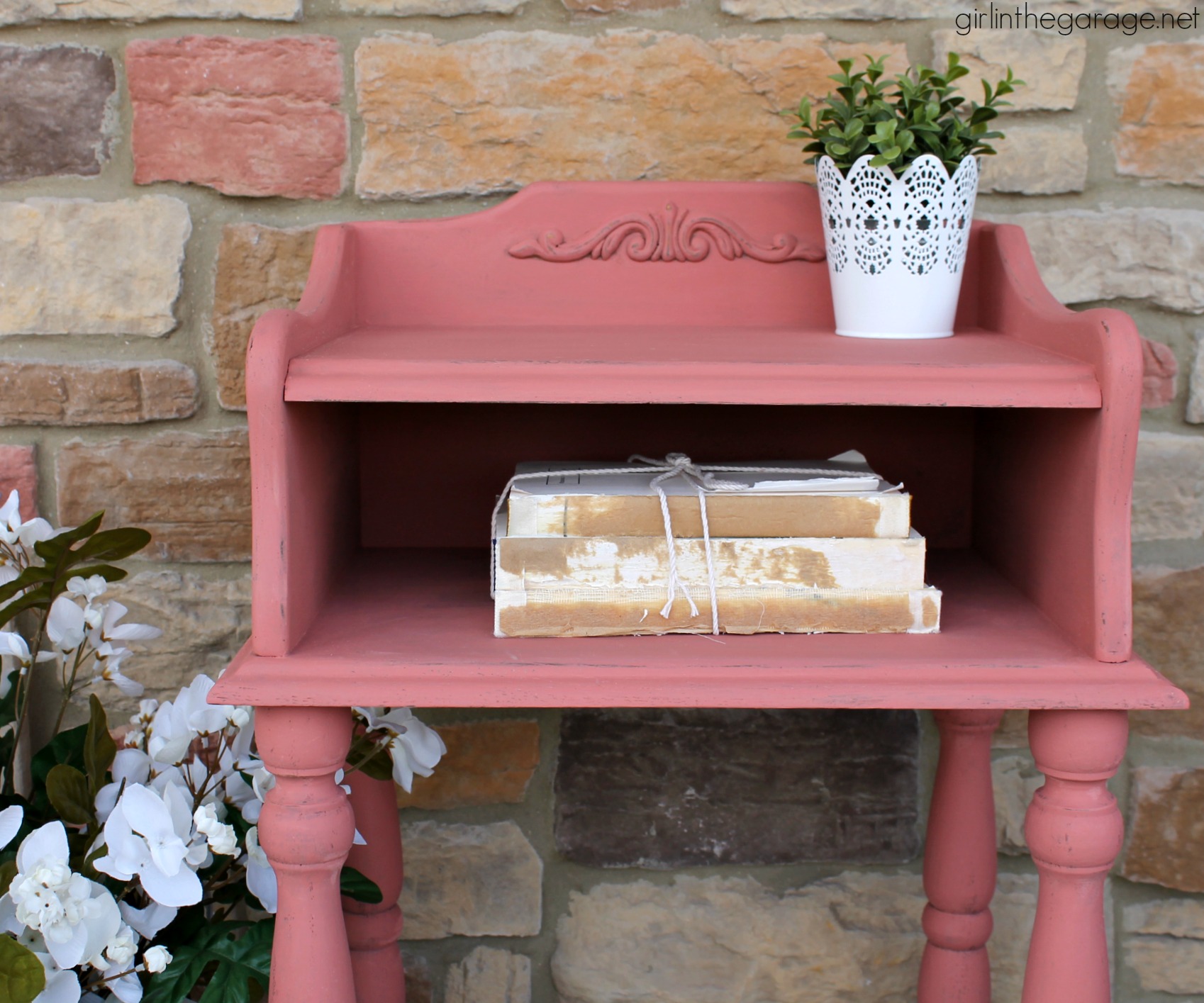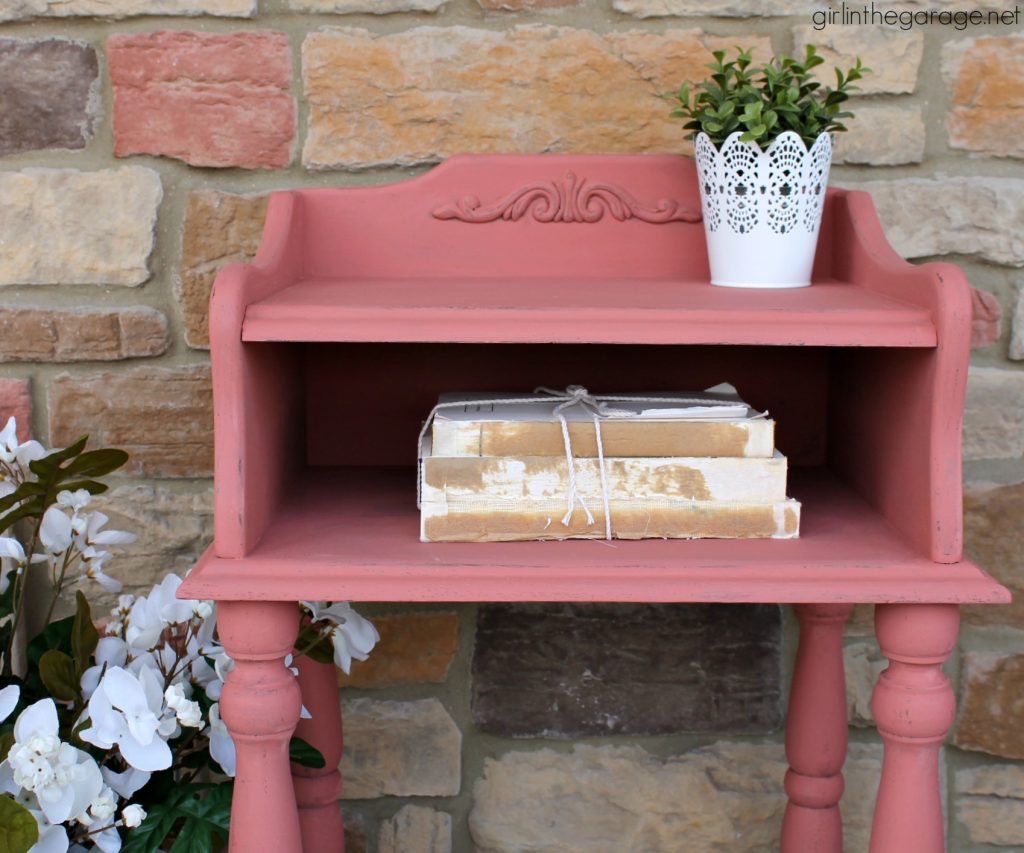 Here's a closeup of the distressed applique: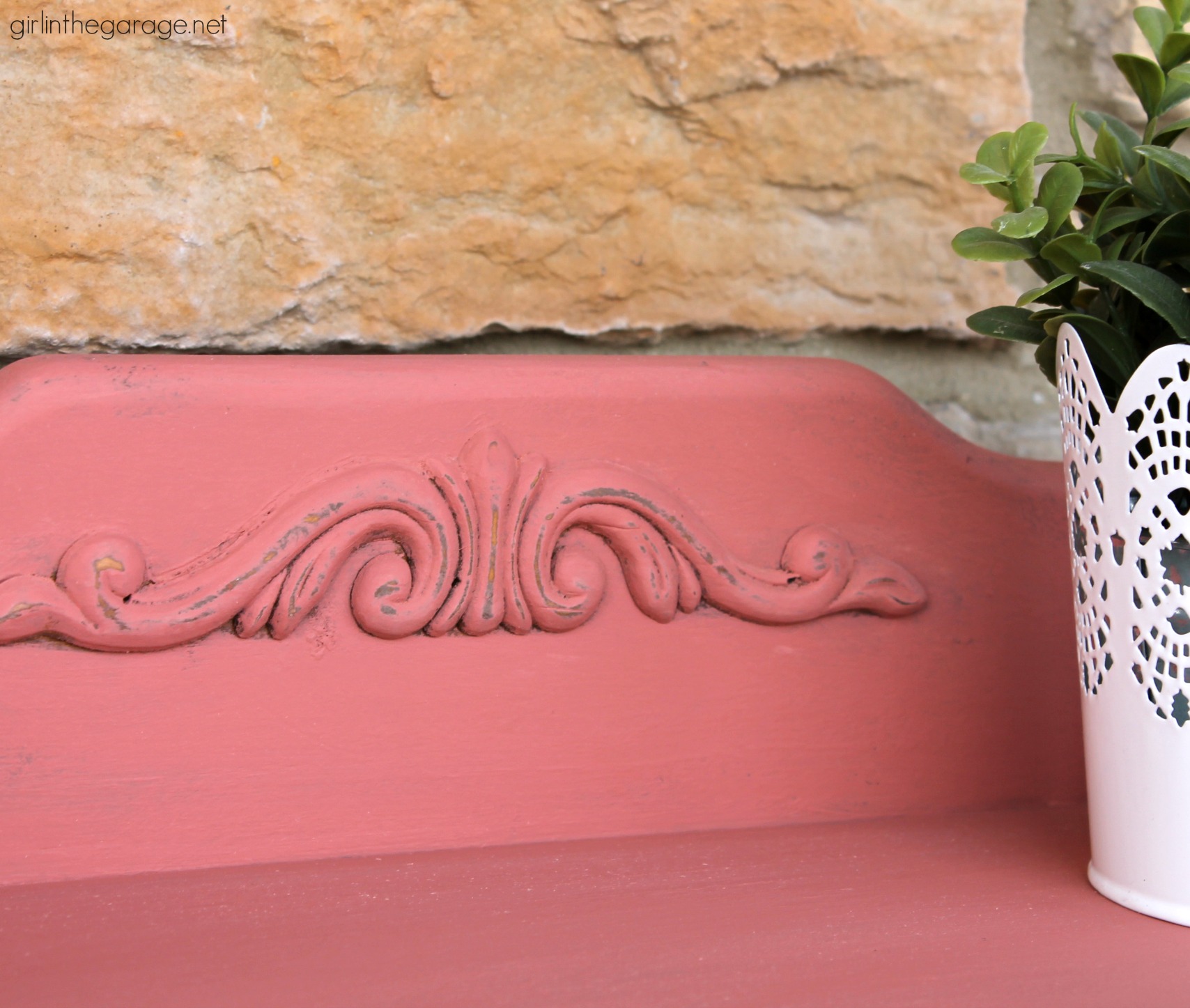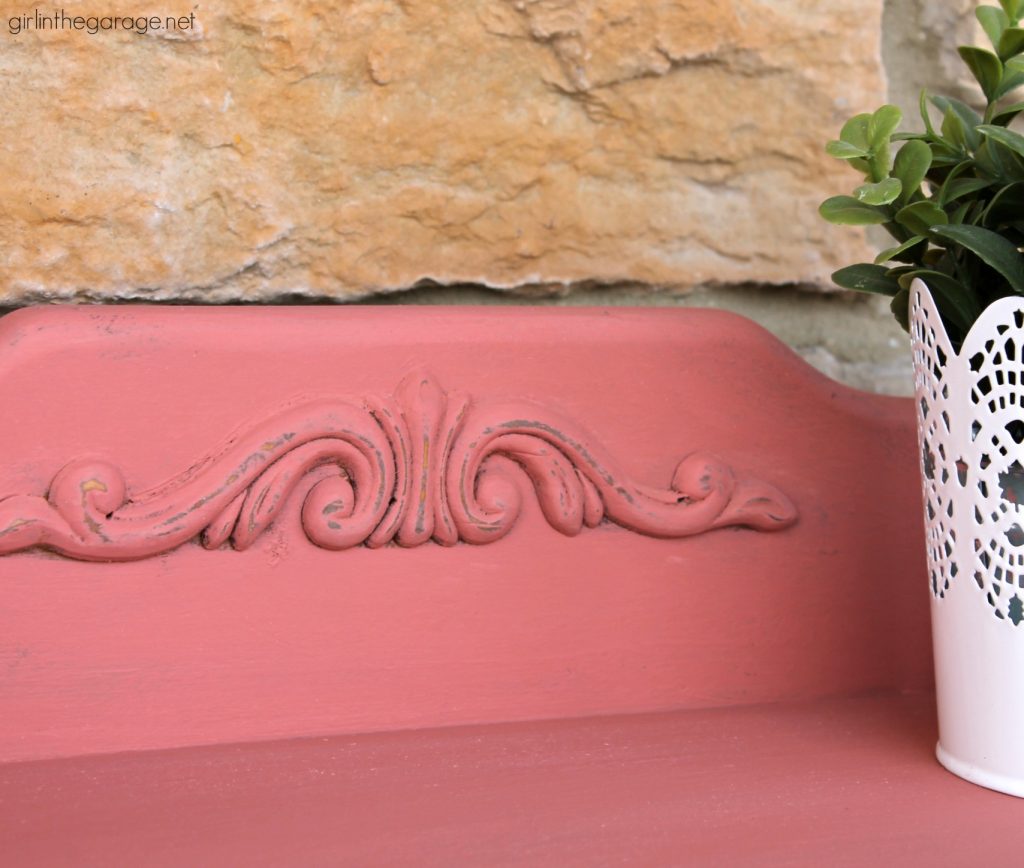 I just love this color pink and this updated telephone table now.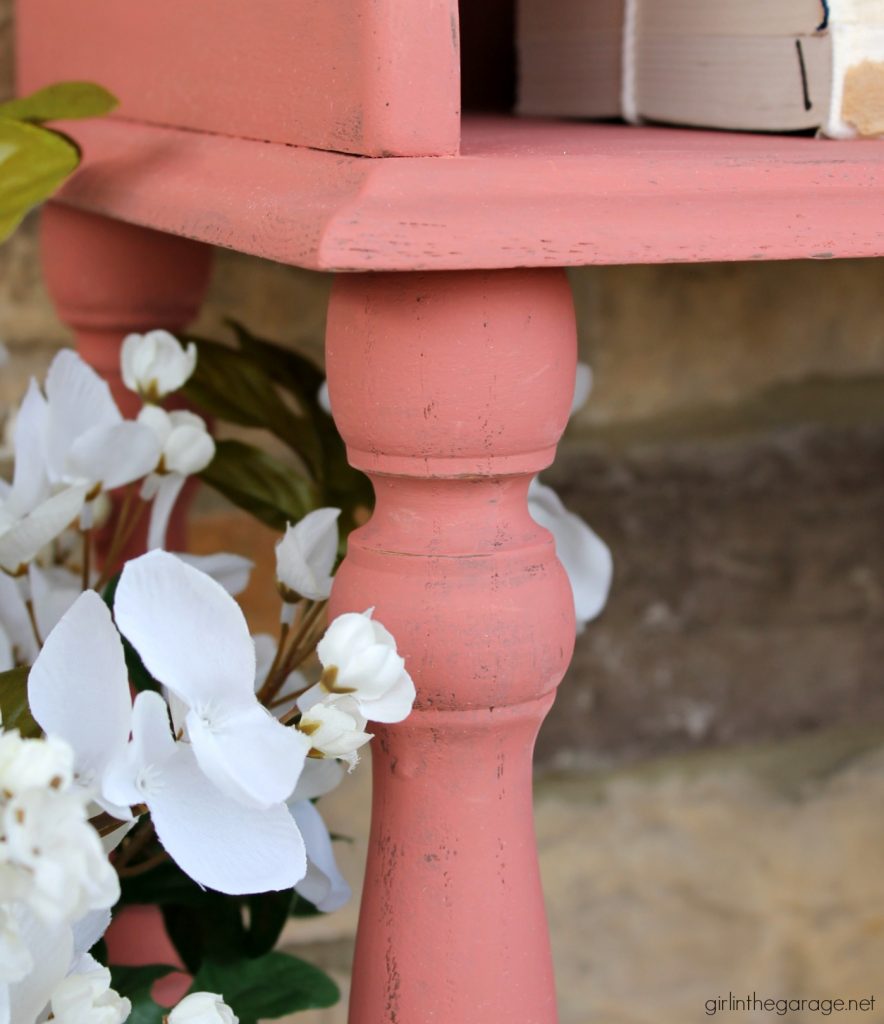 This is far from neutral (aka "safe") but you gotta have fun with your furniture makeovers sometimes, or it can get boring! Amiright?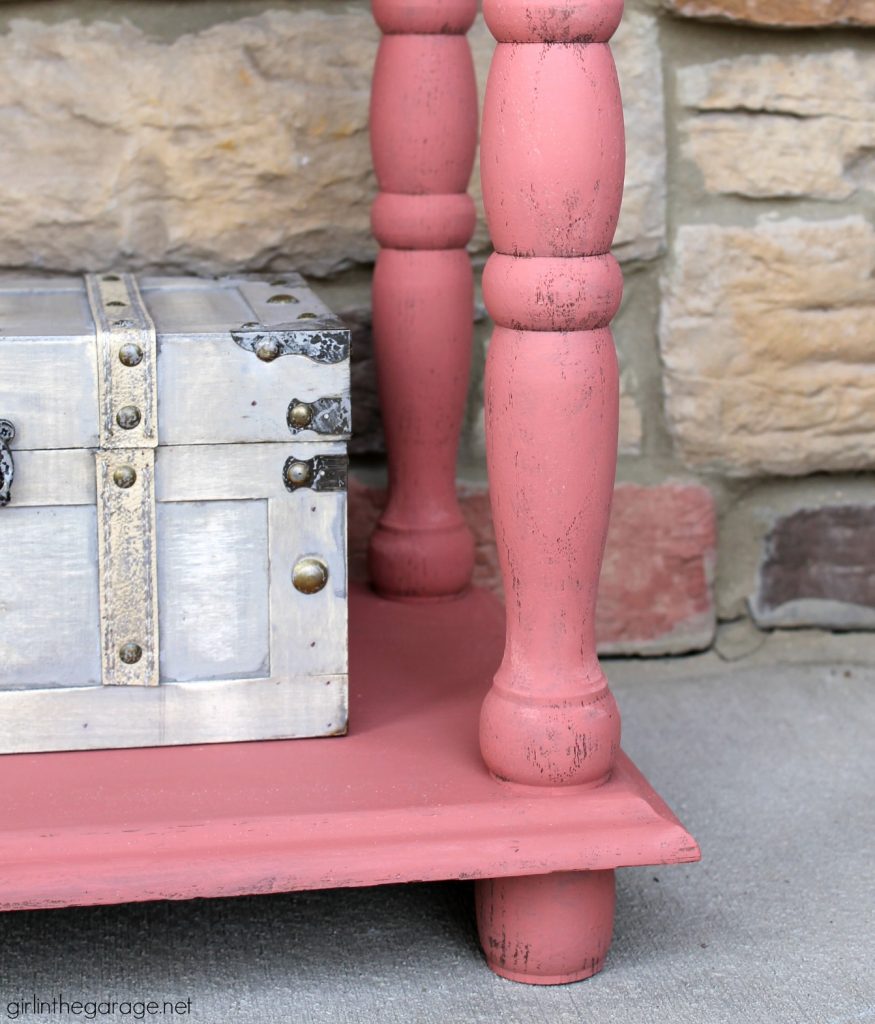 Here's a handy before and after again. Feel free to share this with a friend or Pin it to easily find it later.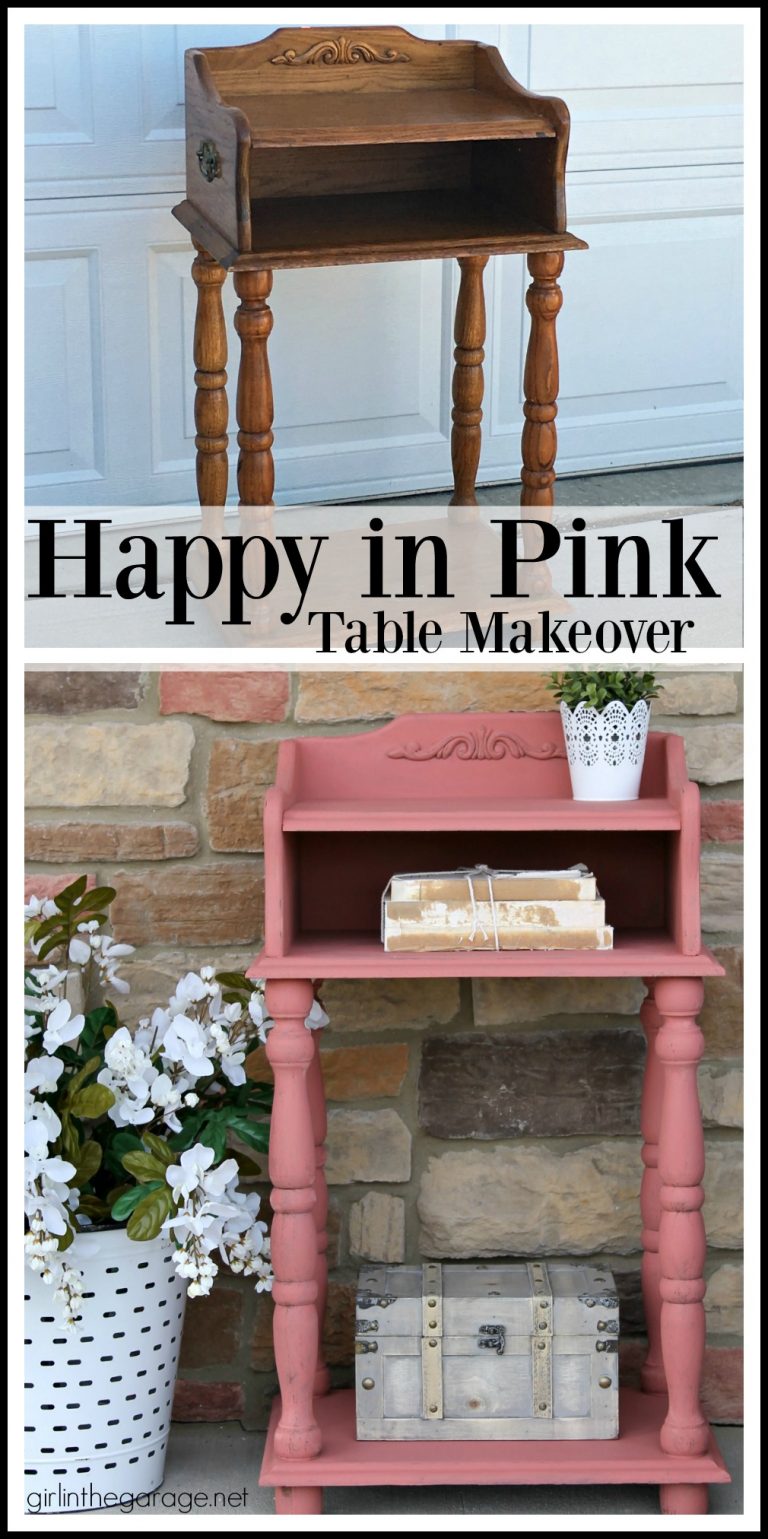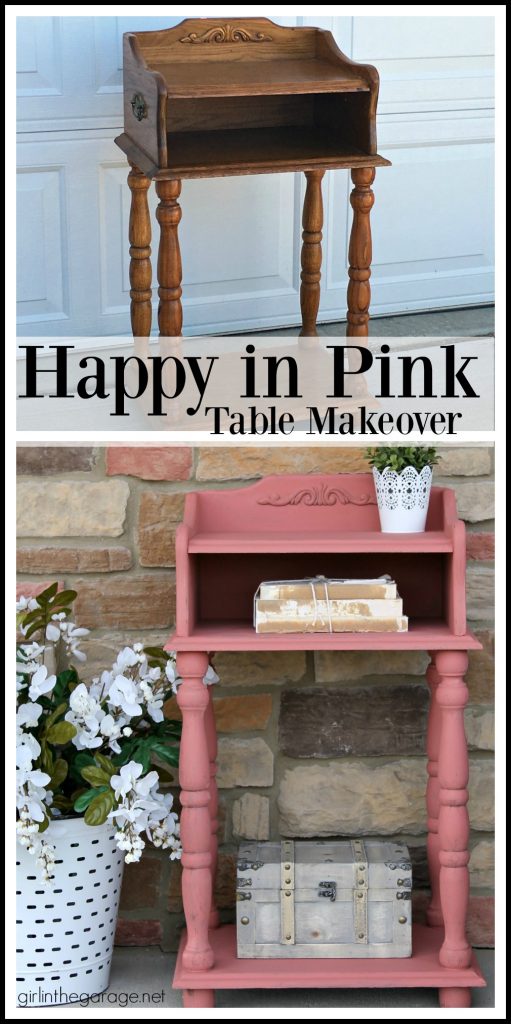 Thanks so much for stopping by and visiting my happy updated telephone table. I'd love for you to also visit some of my friends for Furniture Fixer Uppers day below.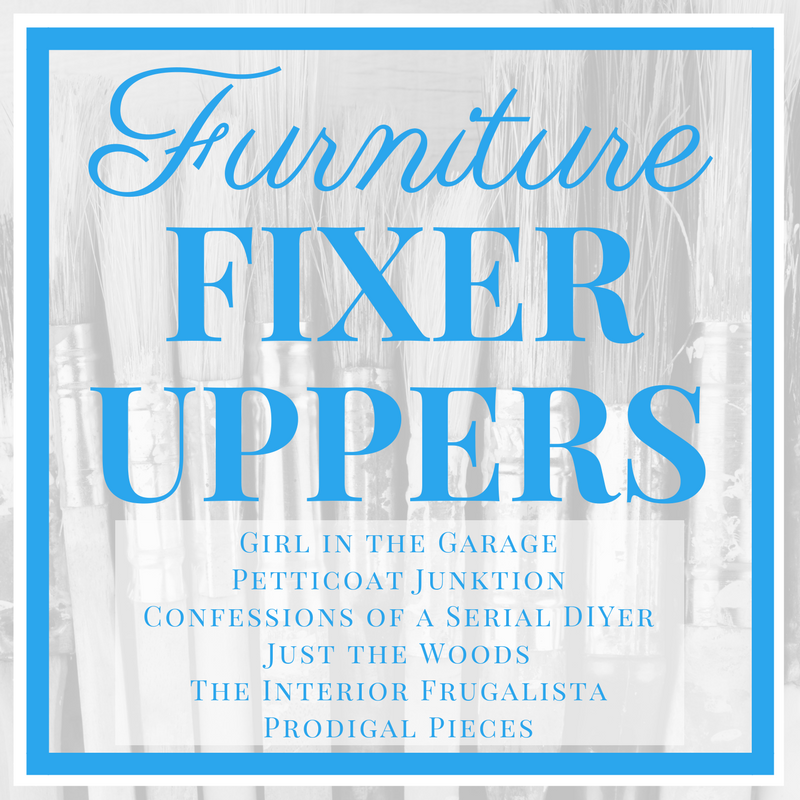 Below are the Before photos – visit the links underneath to see the amazing Afters and to learn how they did it.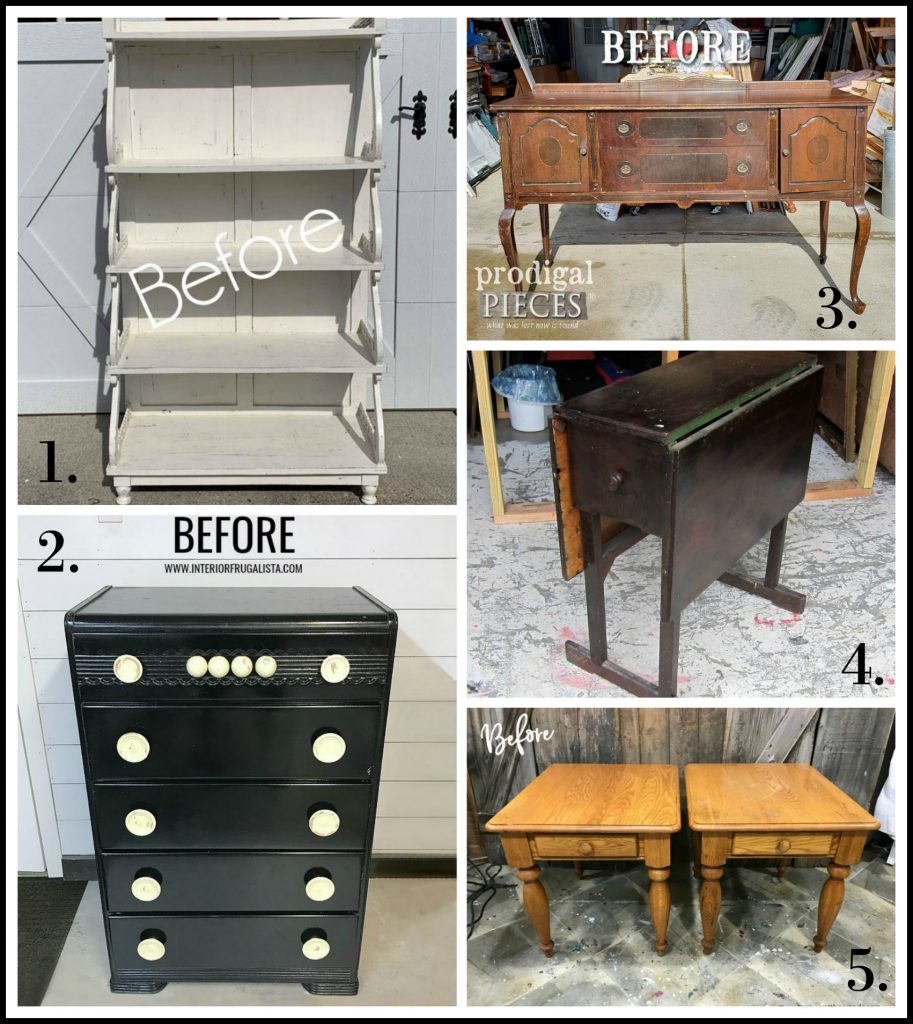 1. Confessions of a Serial DIYer
2. The Interior Frugalista
3. Prodigal Pieces
4. Petticoat Junktion
5. Just the Woods