Whew, I've been in recovery mode since that last market – enjoying time with my boys (like chaperoning a field trip today!), getting the house back in order, adjusting back to a normal schedule that doesn't involve working on furniture projects every morning, noon, and night.  🙂
I have a bunch of pieces to share with you – so how about we start with this antique nightstand makeover?  My sweet mom picked up two nightstands for me at a yard sale, and I brought both to the Hunt and Gather Market.  This is the first one: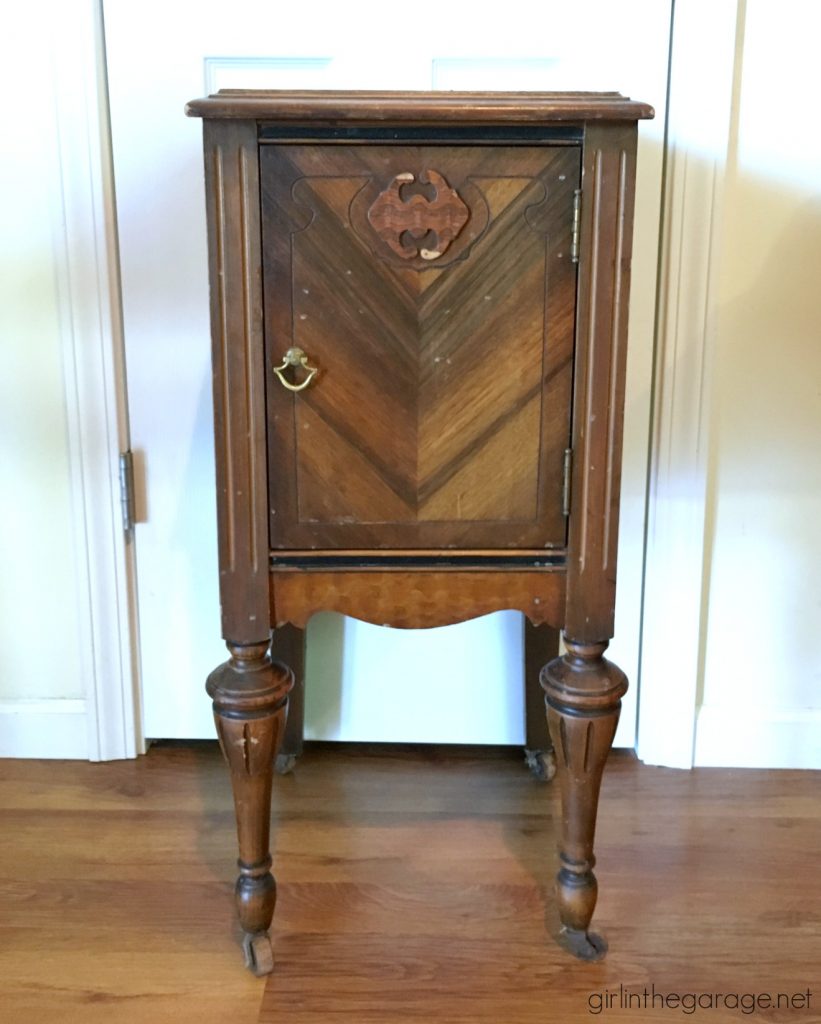 It had good bones but some damage all over and the veneer on top was in bad condition.
I opted to remove the top layer of veneer.  It took a couple hours total, leaving wet towels on top to soften an area of the wood and then gently scraping it with a scraper – repeating the process until it was all off.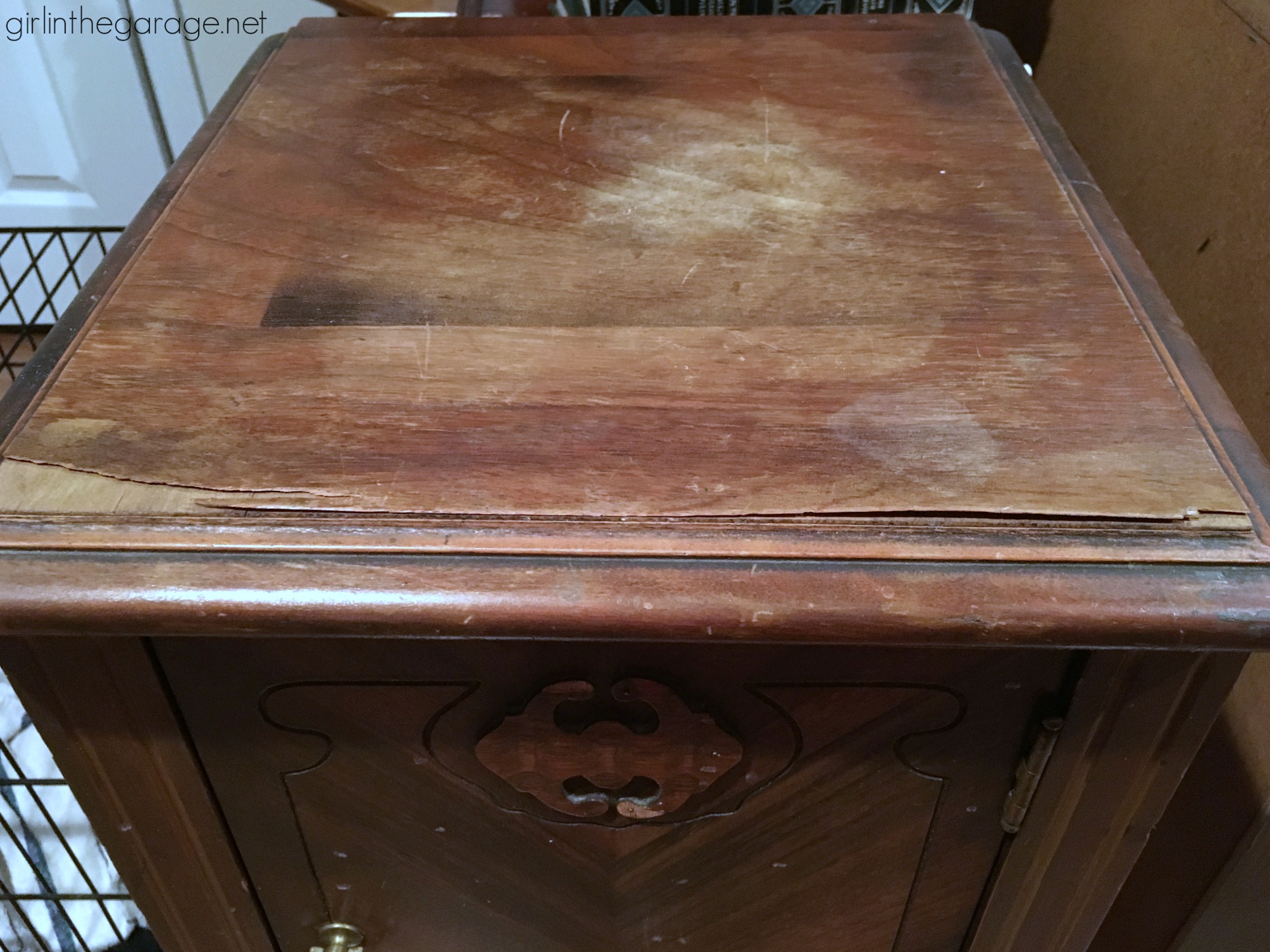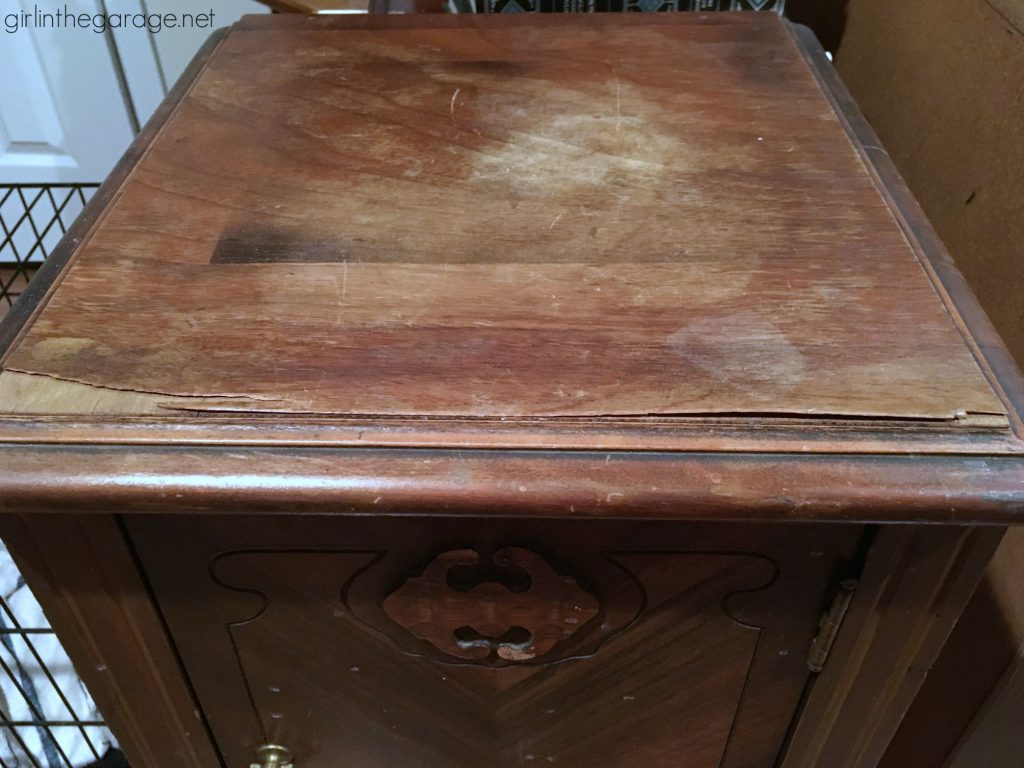 This post contains some affiliate links, at no extra cost to you, to help you find the products I use and recommend.
Here the veneer was about 2/3 removed: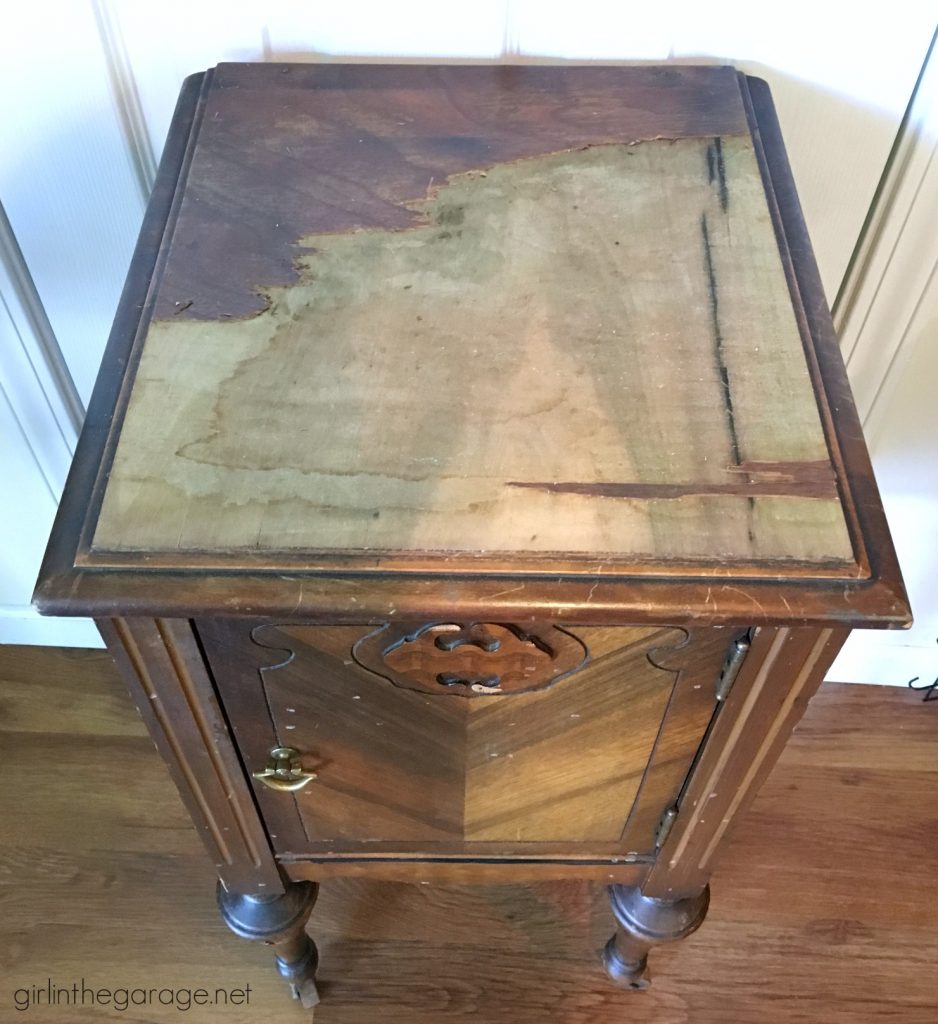 Once it was all gone, I sanded the top smooth, primed the whole nightstand with my favorite primer, and then painted it in Annie Sloan Chalk Paint – Old White.  Finally, it was lightly distressed to bring out the charming details.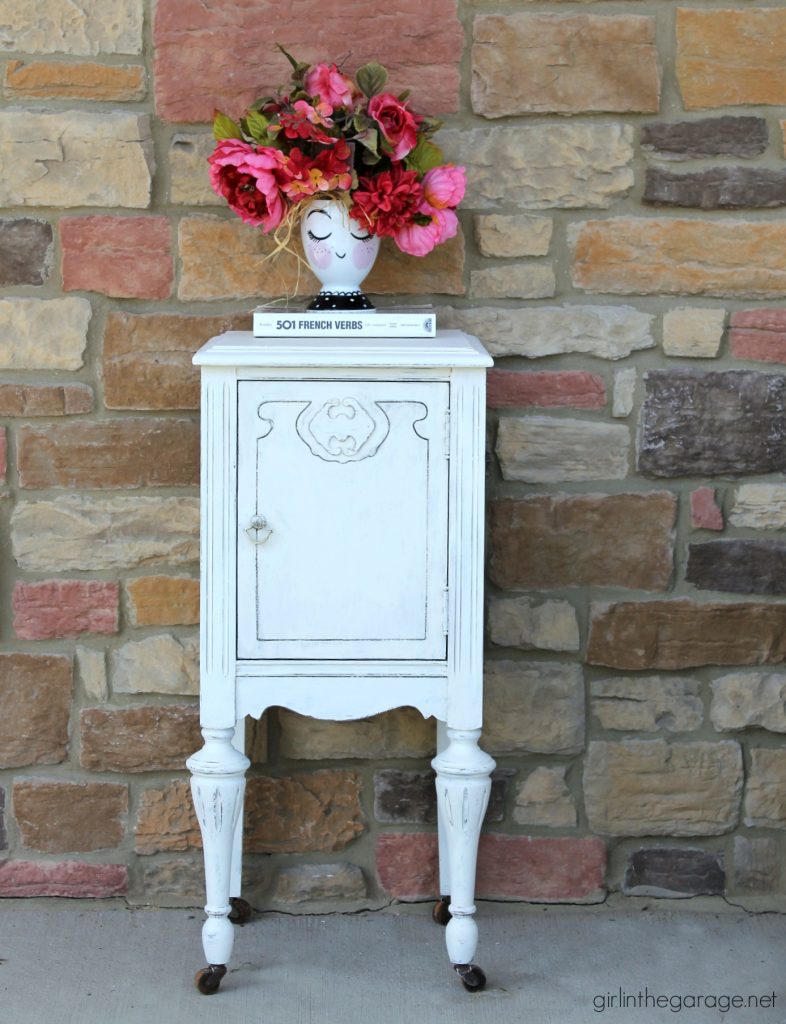 If you look at the top now, you would never tell that it was in such bad shape before!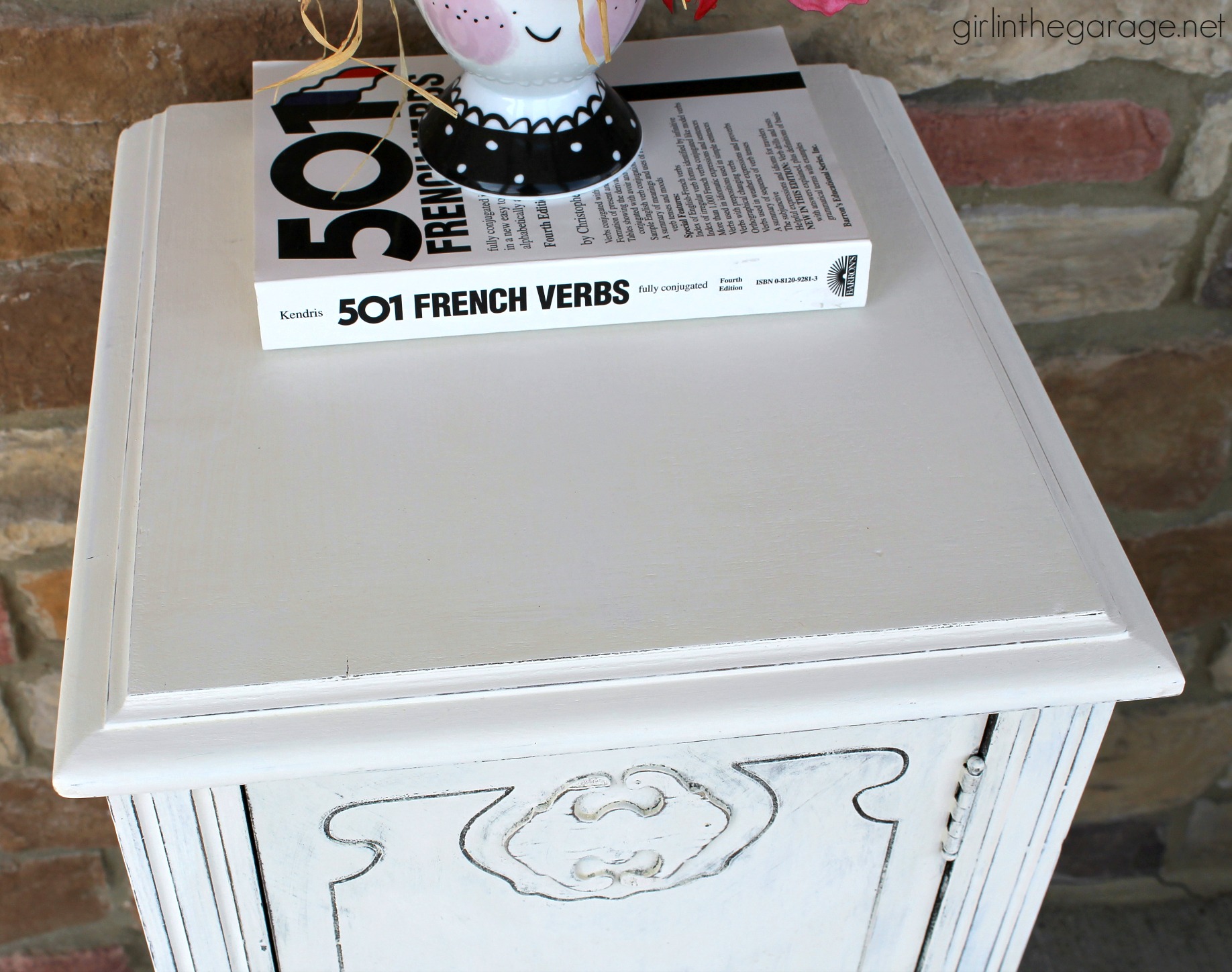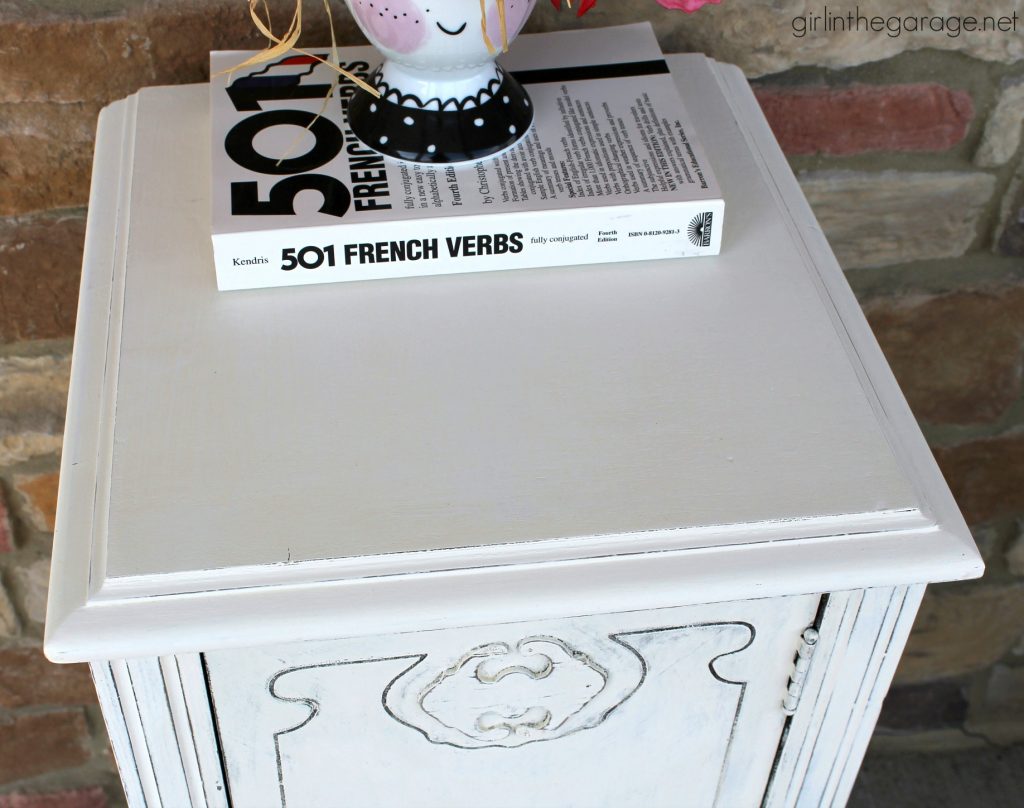 Tip: When you distress, stick to the corners, curves, and edges to give them more definition – it looks more natural than having distressed areas all over in random places.  I use 220 grit sandpaper – anything higher and you might end up with scratches (and more distressing than you planned on).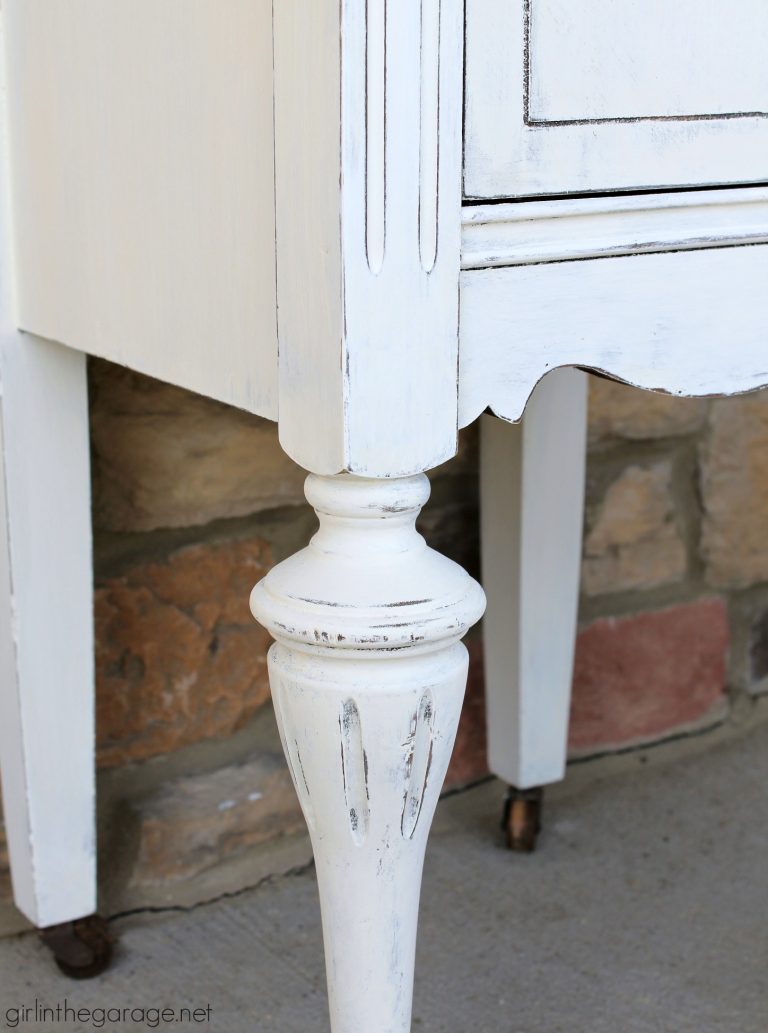 I also lightly dry brushed the door pull and the hinges outside.  I left the inside of the nightstand unpainted.  I didn't get a photo, but it's one big open space in there.
Here's a reminder of the before and after: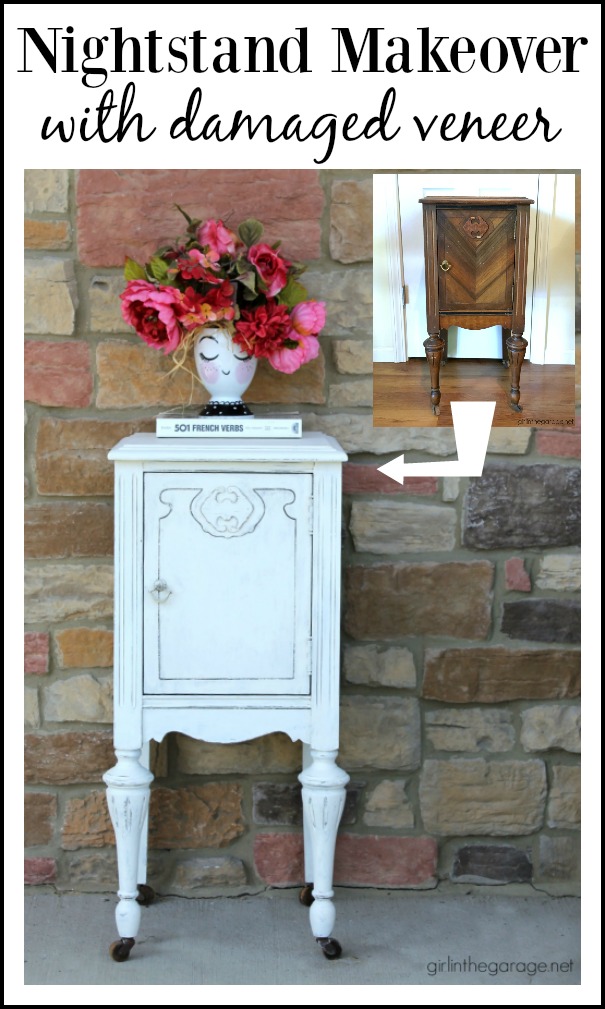 Have you had to deal with any damaged veneer?  It's definitely not my favorite type of repair work, but I'm slowly getting more comfortable with it.  I'm thinking of getting a heat gun to really speed up the process next time.  Let me know if you have any recommendations!
Talk soon,
Jen