Confession: Occasionally I name my furniture makeovers. Do you too? I don't all the time, but sometimes when I'm working on a bunch of different pieces at the same time for a market. It can get pretty confusing explaining to my husband which one I'm ready to paint or which one needs stained, like "the tall dresser from the yard sale" or "the fancy table with two drawers." So this piece we affectionately named Molly, after the woman I bought it from. (The antique vanity from last month was named Michelle.) 🙂
I saw this sideboard immediately from the car when my mom and I pulled up to a yard sale. You know how some things just catch your eye? I hurriedly walked over and kind of hovered around it so no one else would feel comfortable getting near my personal space. hahaha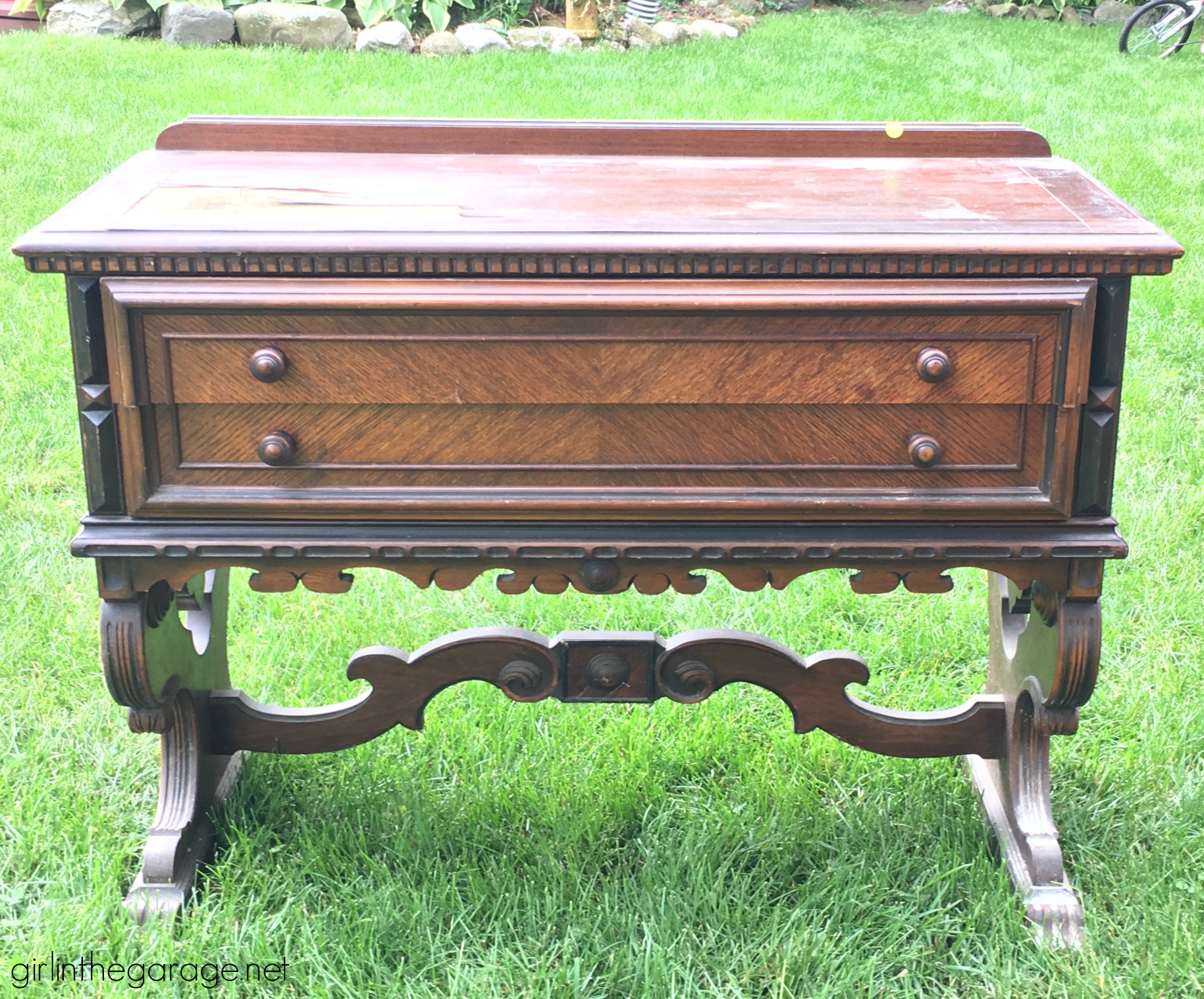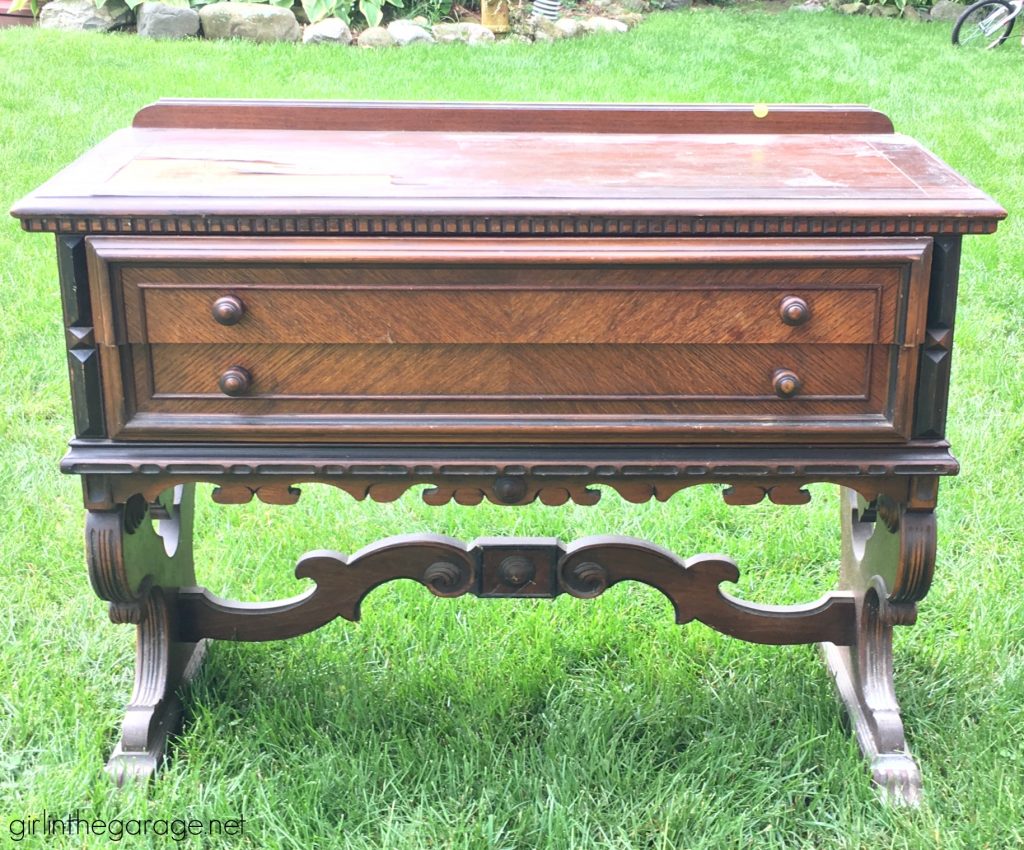 I have never seen another table like this (so unique and gorgeous) before. I've been asked several times what I thought it was originally used for, and I think it's a sideboard or entryway table.
*This tutorial contains some affiliate links so that you can easily find some of the products that I use and recommend. Discover all my favorite brands and tools for doing DIY projects here.
Unfortunately the veneer was coming off the top, the back panel was damaged, and…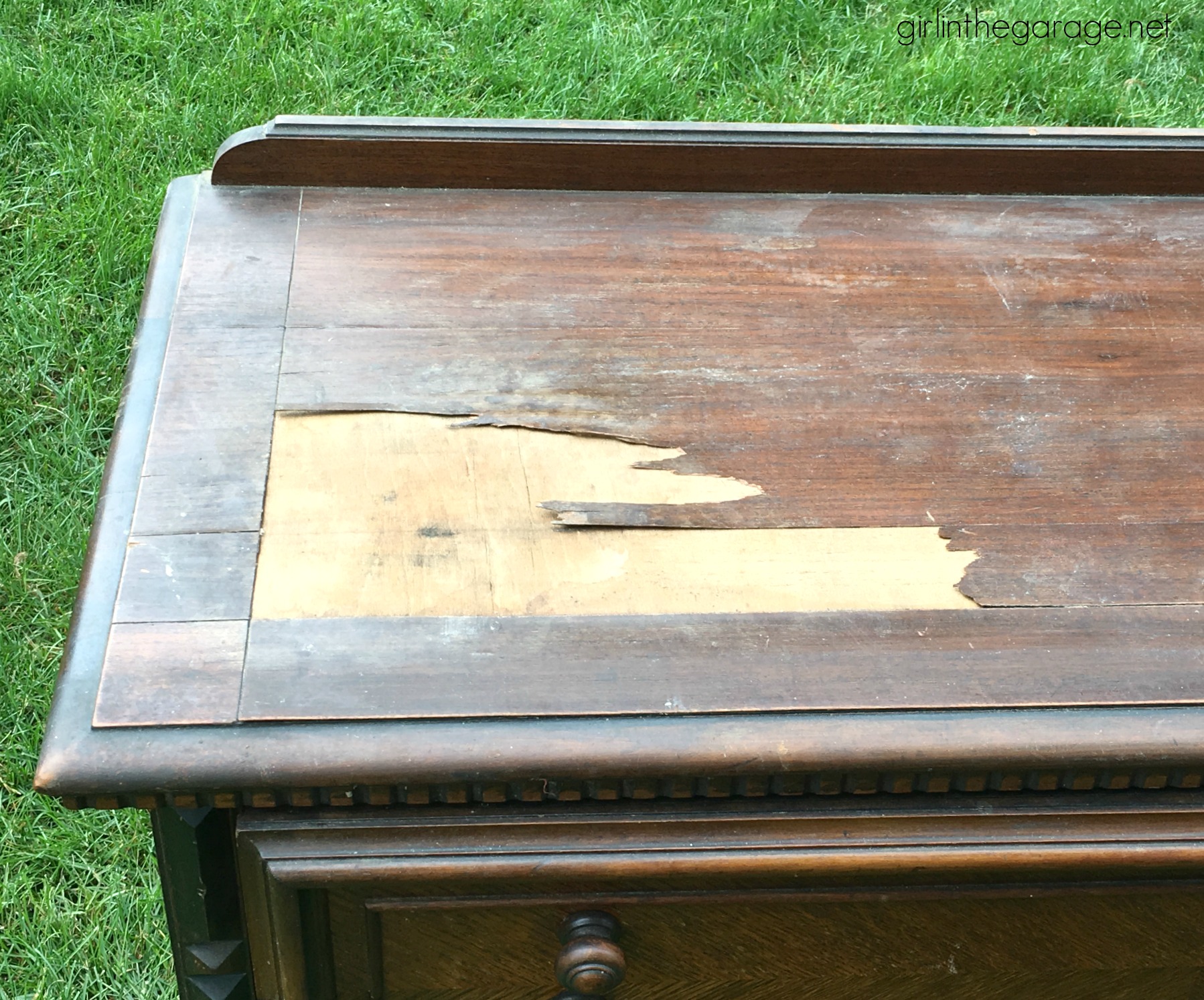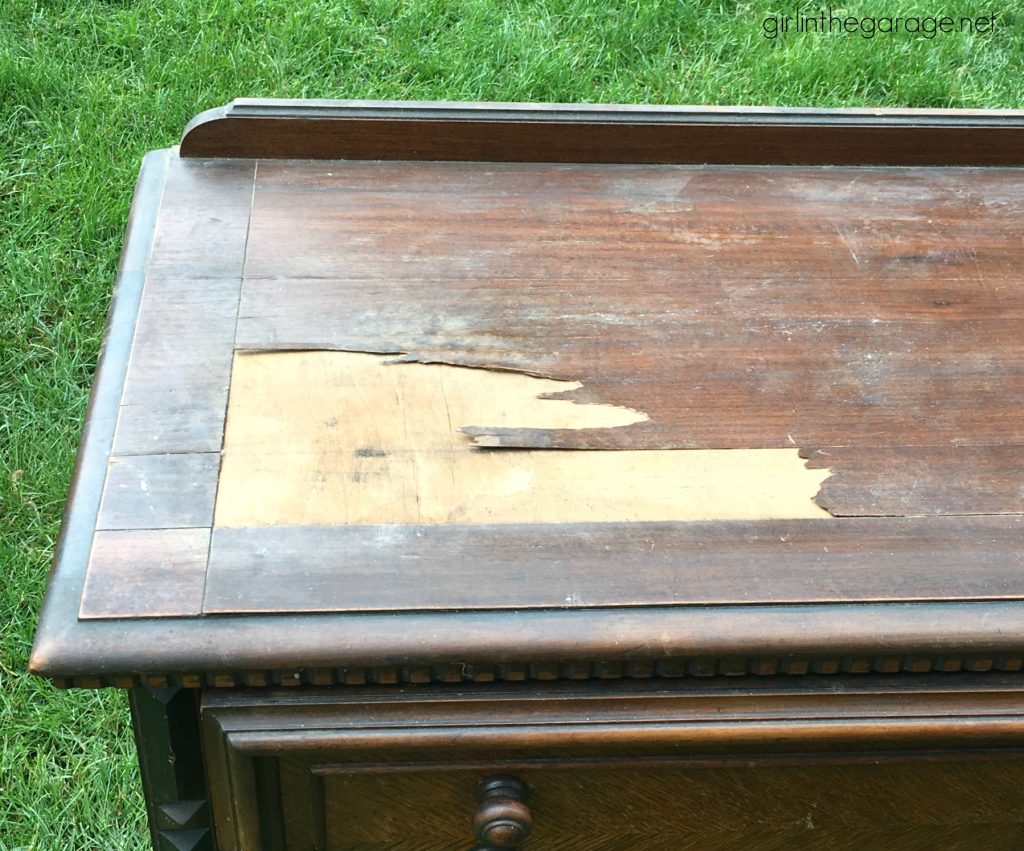 the legs and feet were a little bit corroded. The seller's husband had found this lovely piece abandoned, and she planned to refinish it but hadn't gotten around to it. (Lucky for me!)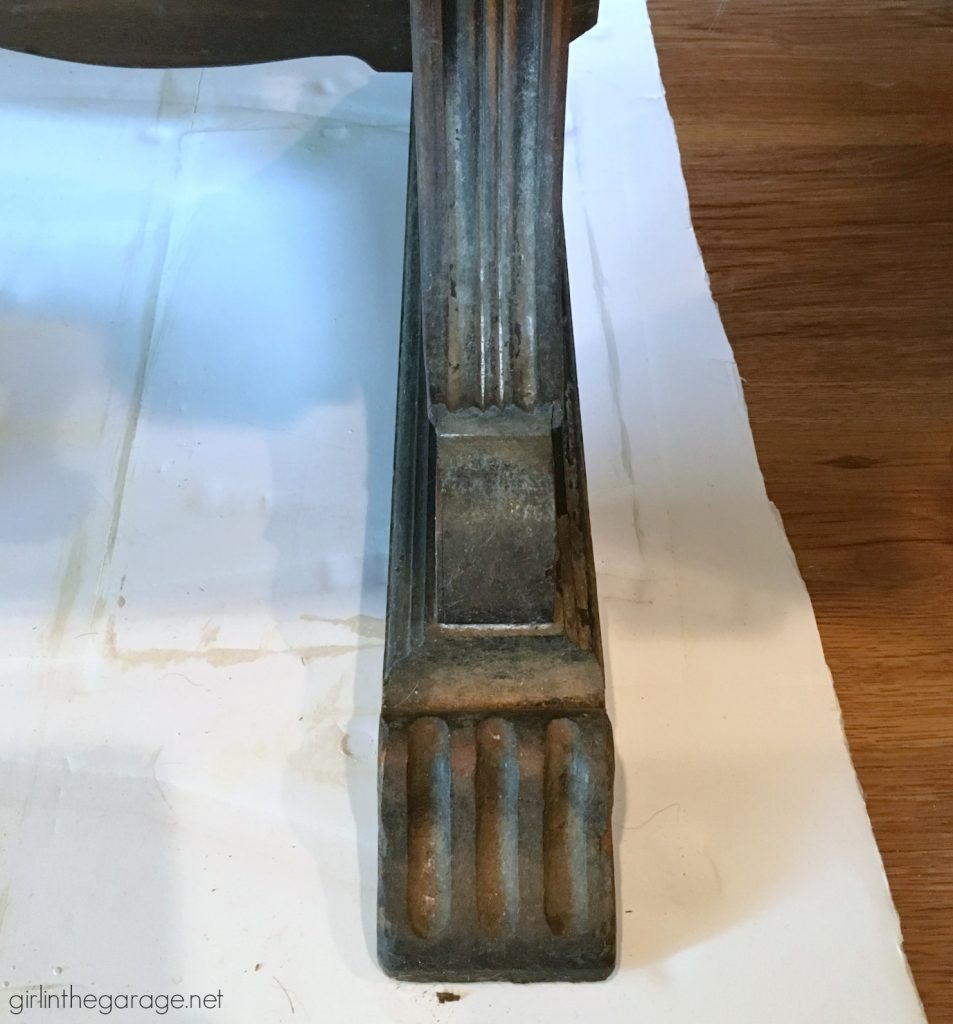 The emblem inside reads Berkey & Gay Furniture, which I discovered was manufactured in Grand Rapids, Michigan (not too far away from me), between 1929-1948.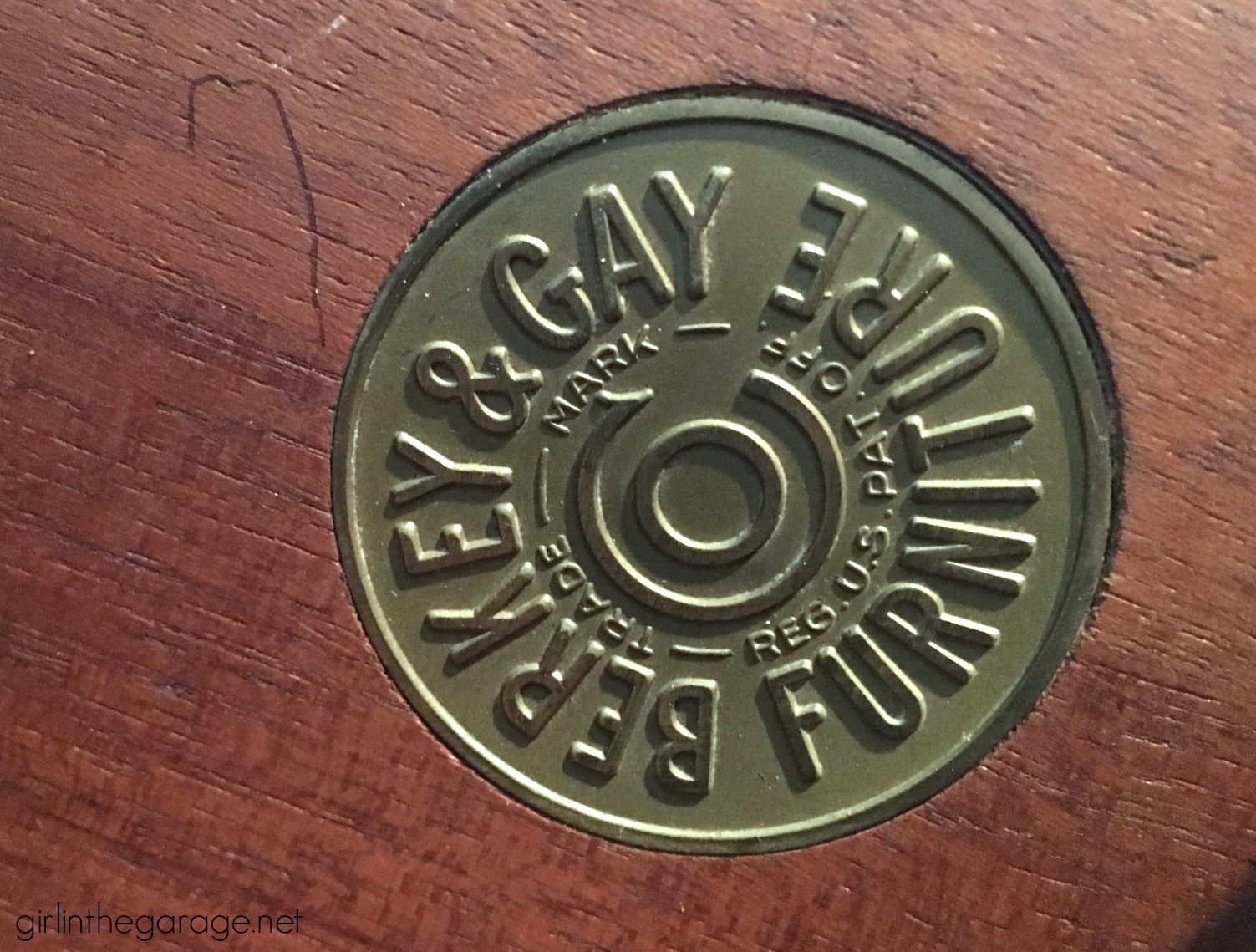 Remove Peeling Veneer
Guy in the Garage worked on the table top, leaving damp towels on top for several hours and then chipping away the damaged veneer with a scraper. This process took quite a while. After finally removing all the veneer we discovered the wood underneath was not in good condition at all. Bummer!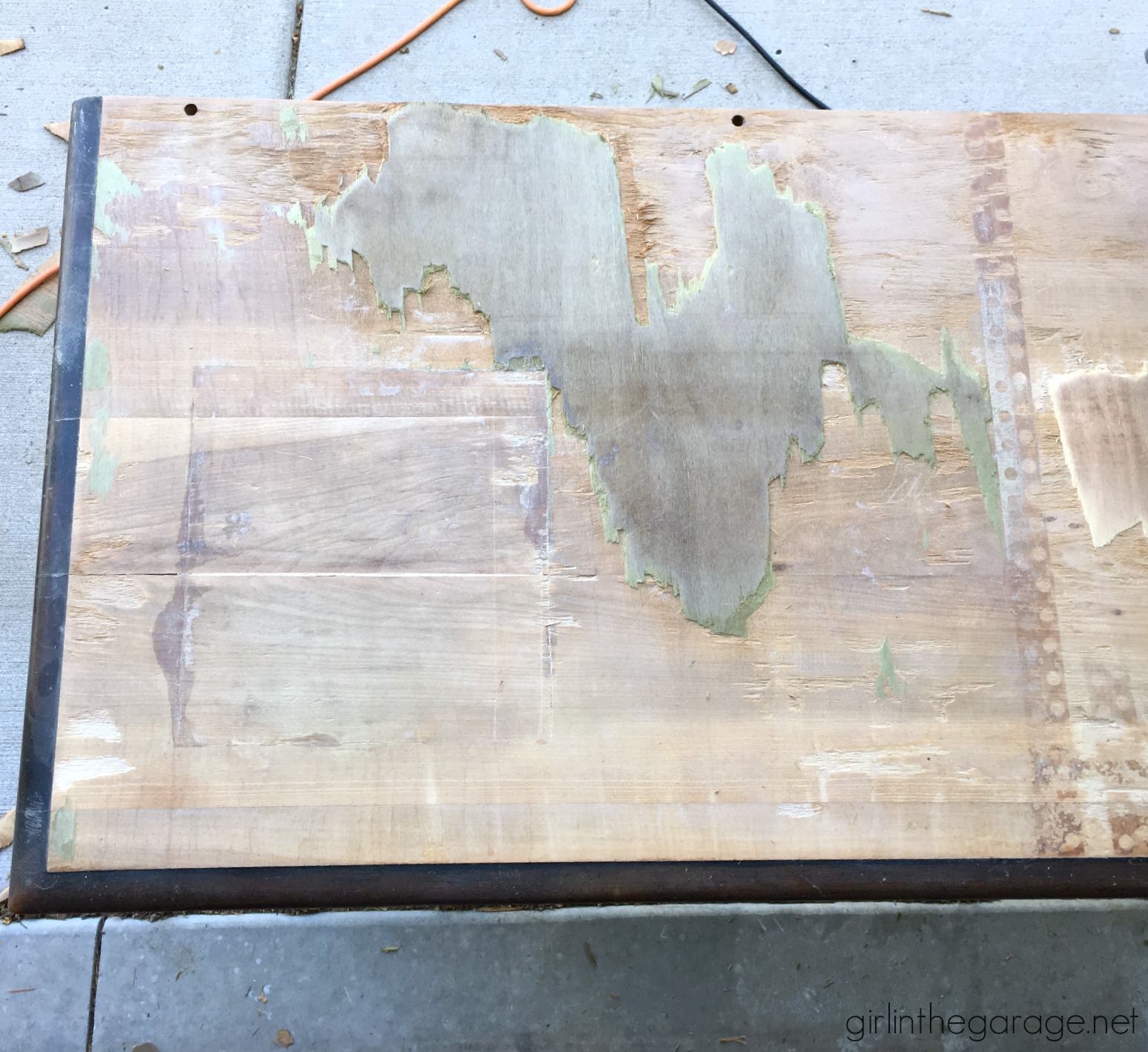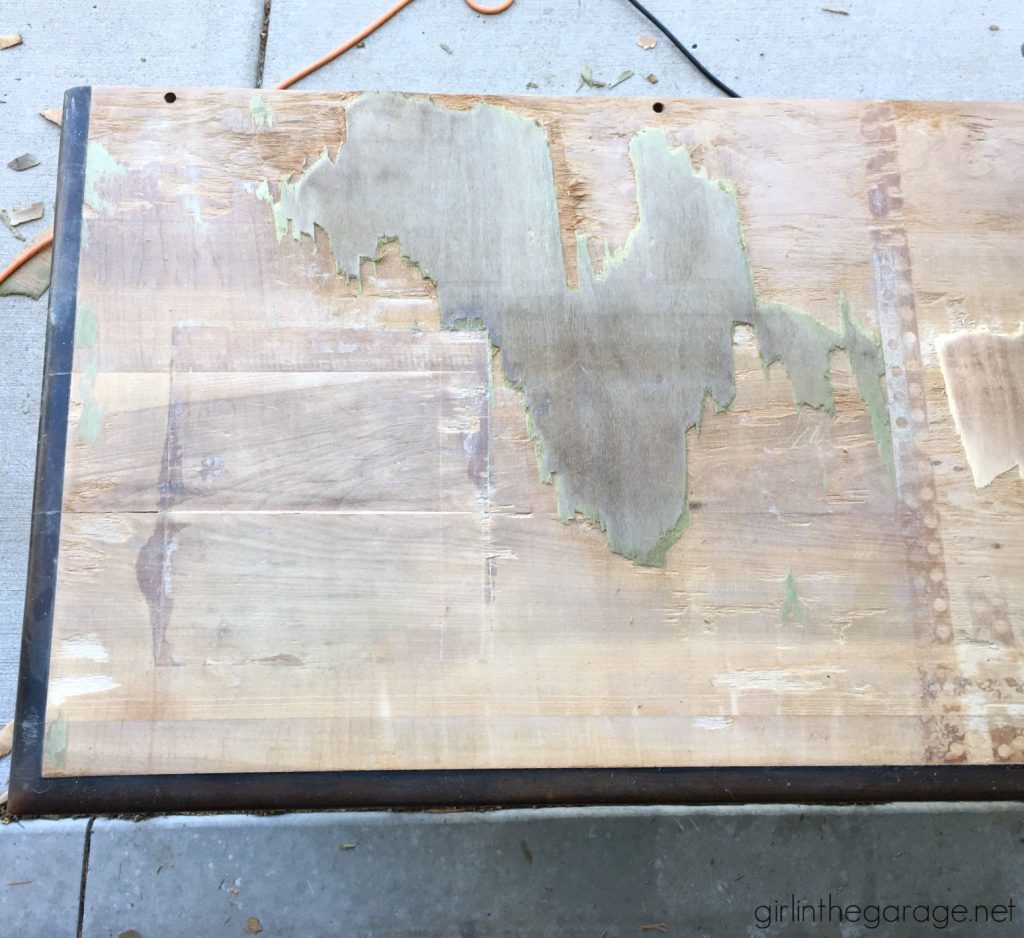 The easiest option seemed to be to make a new top.
Find more tips for how to repair wood furniture here.
Make a New Table Top
Mr. GITG cut a new 1/4 inch maple panel for the top, put down a ton of Liquid Nails (see below – haha), and clamped/weighted it down for 24+ hours.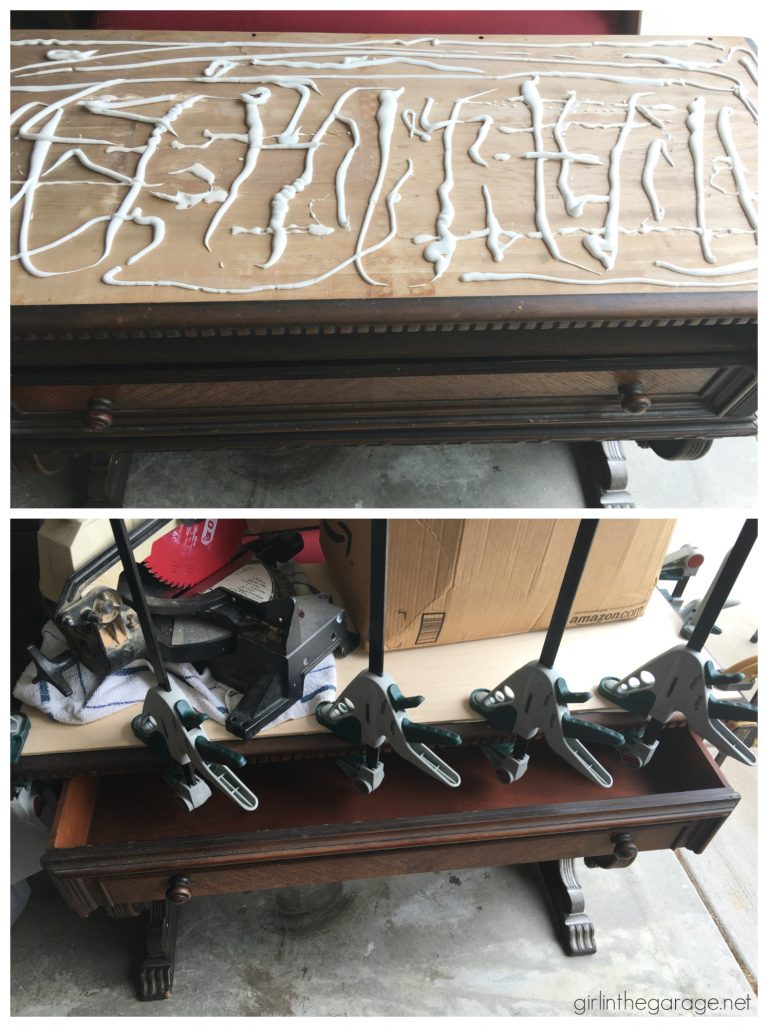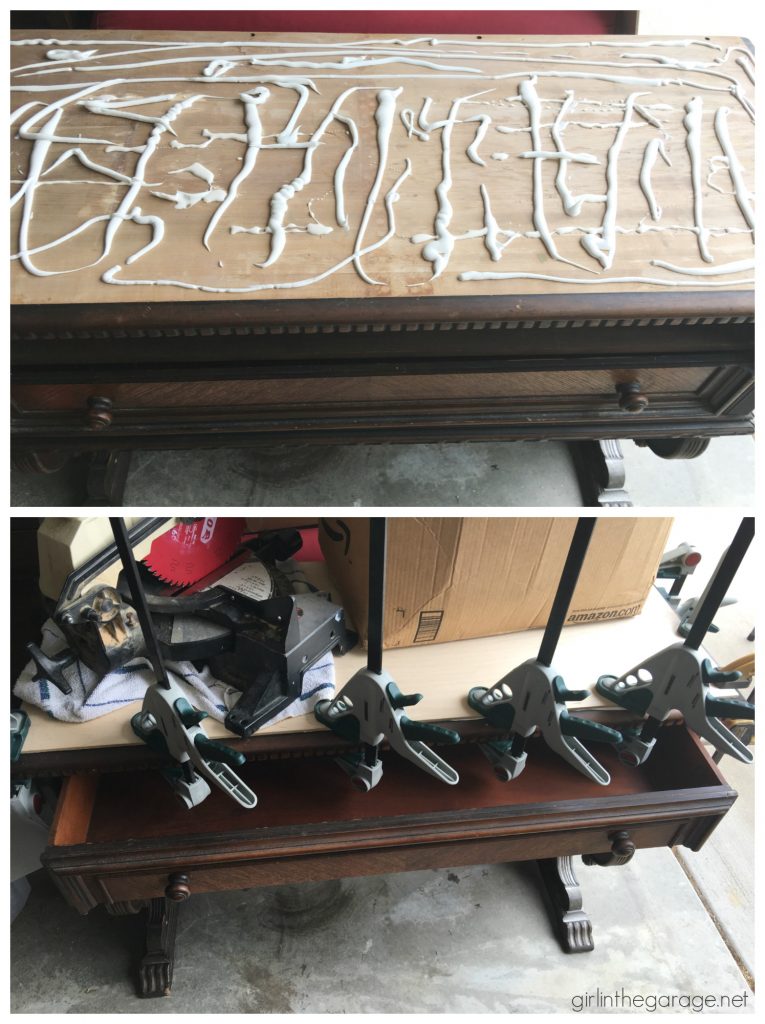 The glue seeped out on the edges a little, but he trimmed it off with a box knife after it dried.
So much prettier…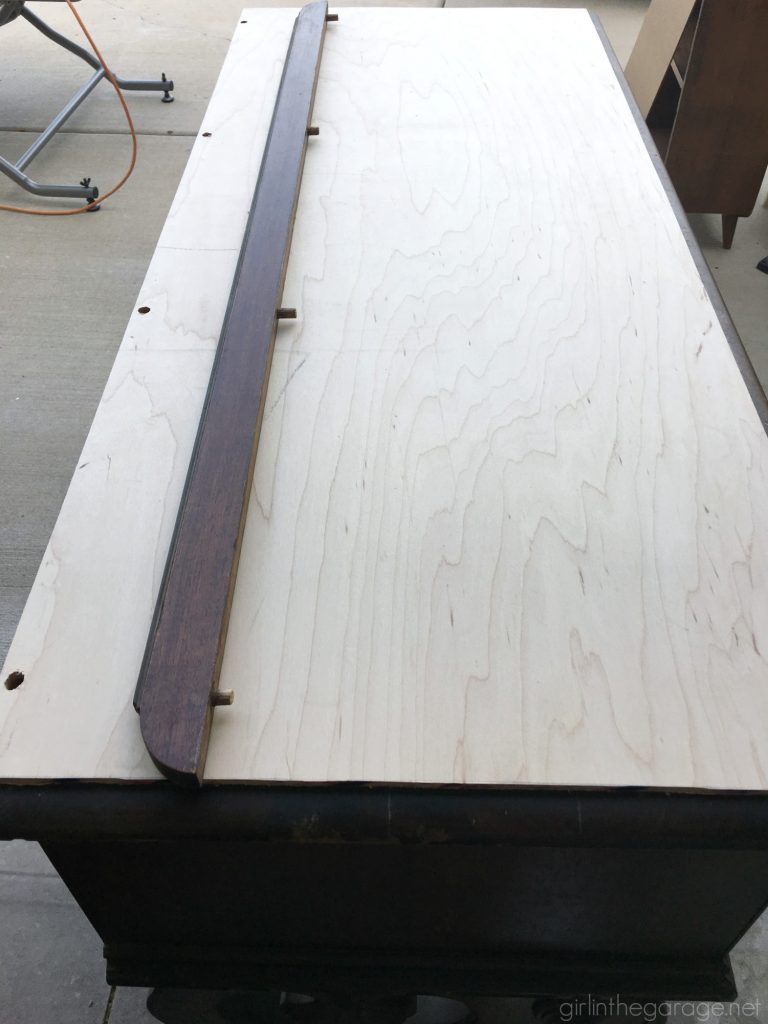 Molly also got a new back panel (out of hardboard).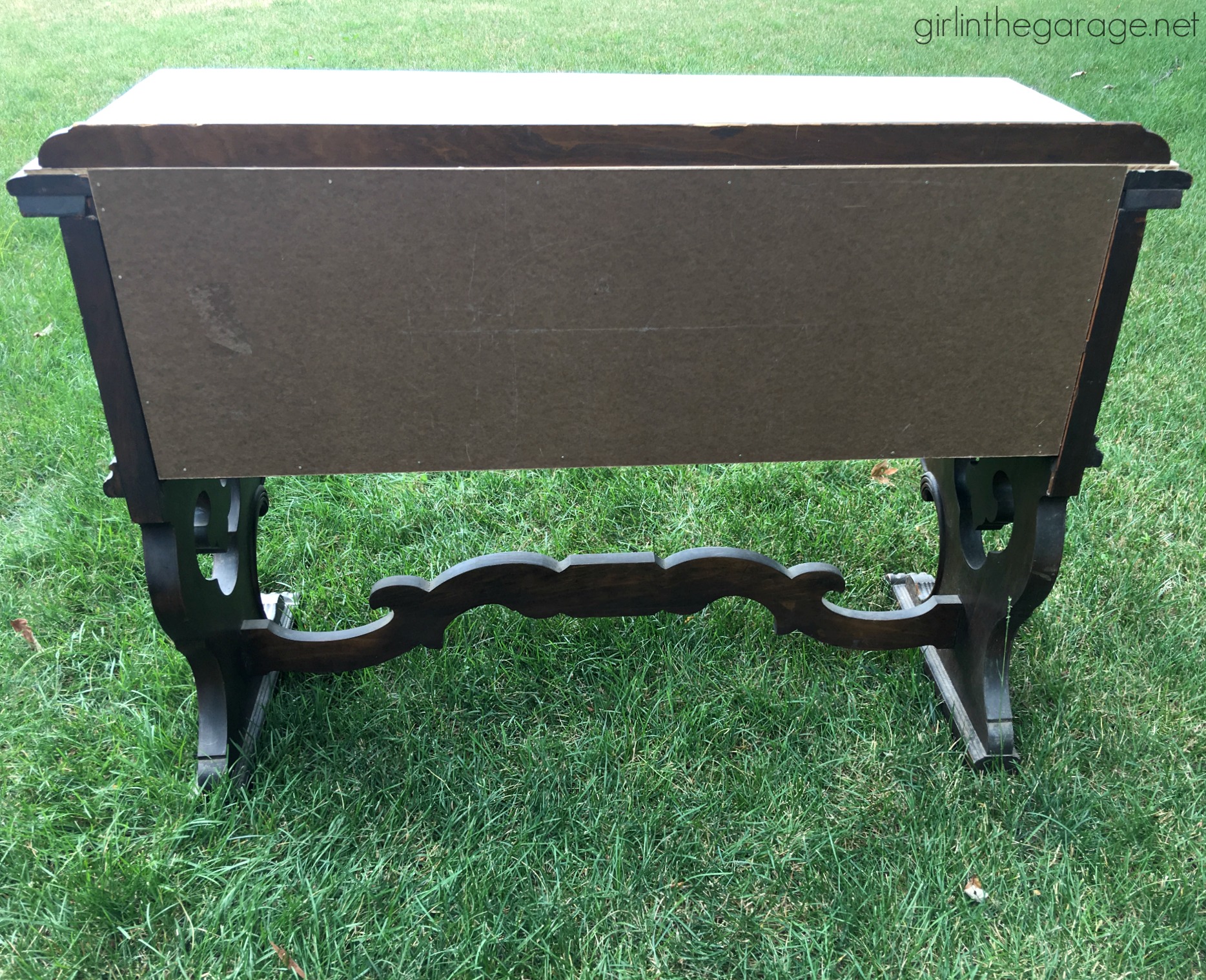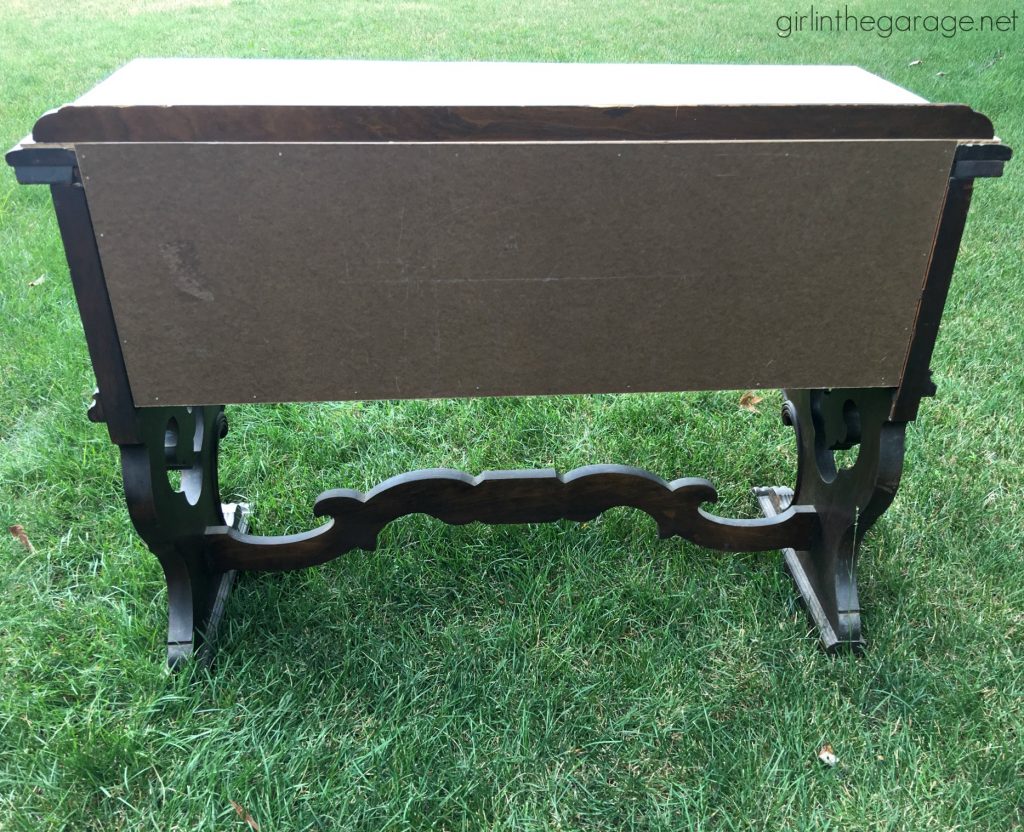 The legs and feet ended up being fine after I lightly sanded and then painted them.
Chalk Painting the Antique Sideboard
I primed the piece (find my favorite primer Here) and painted it in Annie Sloan Chalk Paint – Old Ochre. The only part of the wood that was almost flawless was the drawers, so I left them unpainted. I love the contrast of the paint and wood!
Learn all my best advice for how to Chalk Paint furniture here.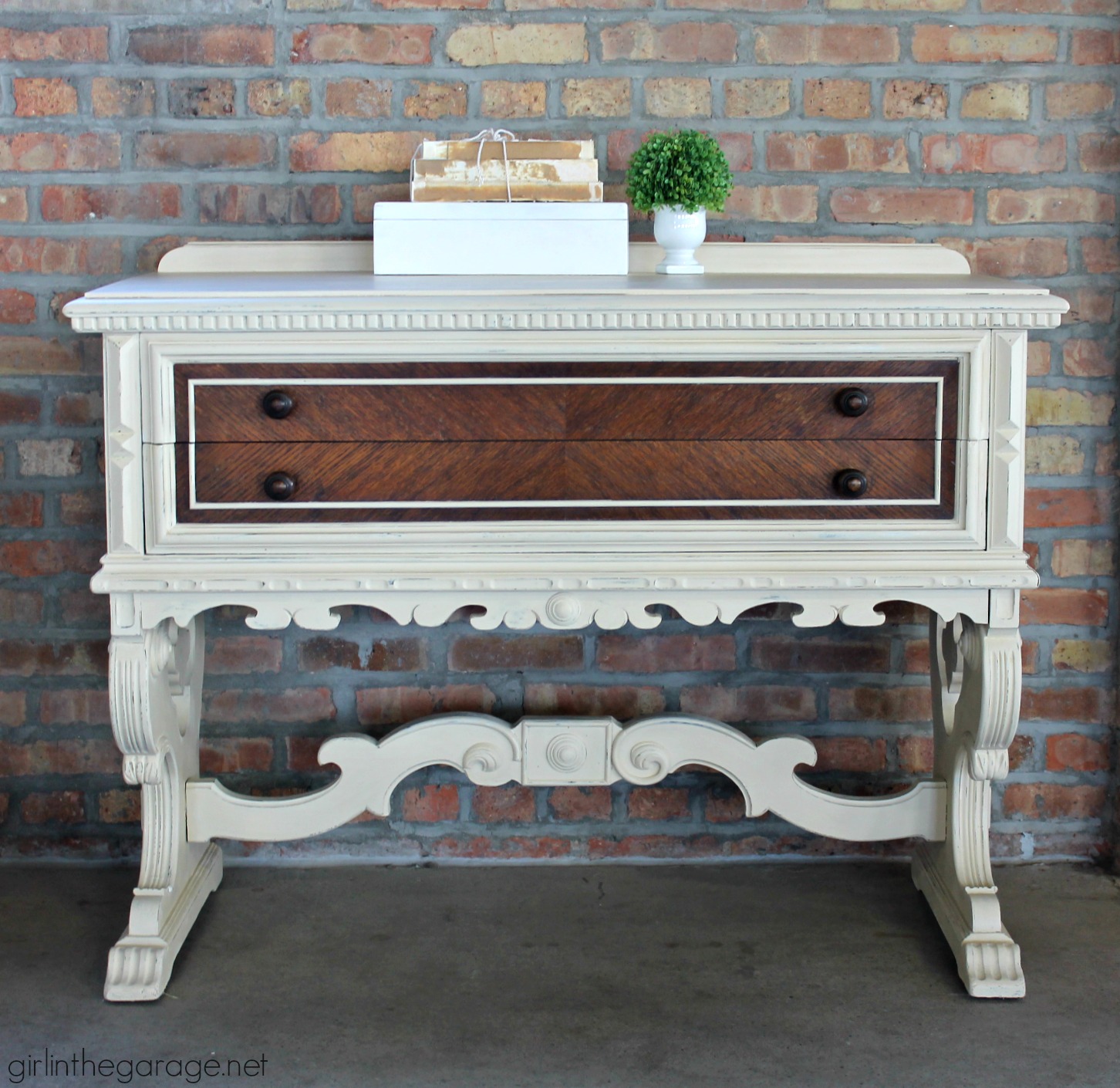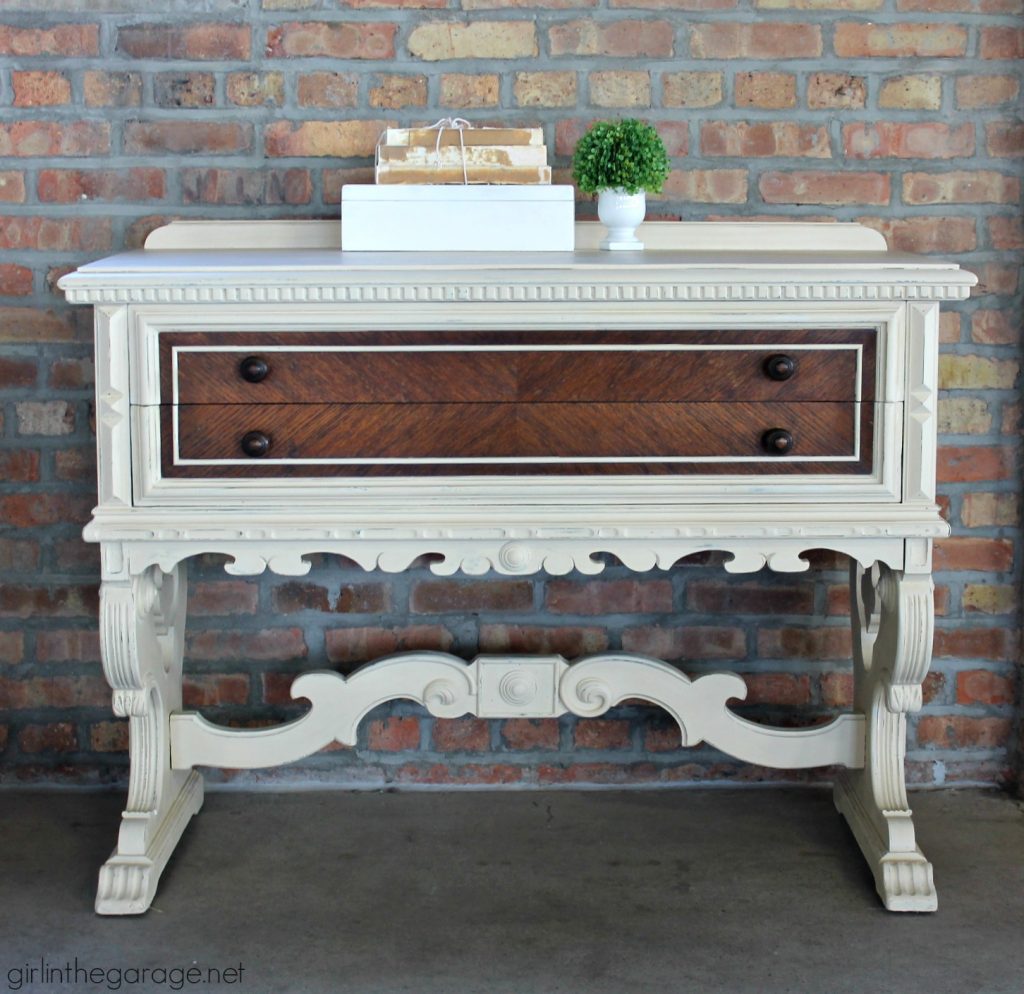 I lightly distressed all over to make the details stand out more and used Fusion Mineral Tough Coat as a topcoat. (Update: Now I only use Annie Sloan's furniture wax over Chalk Paint since it gives the best results.)
That part on the side reminds me of an upside down fleur-de-lis. (I am seriously obsessed with this sideboard makeover and I kind of wish I kept it for myself!)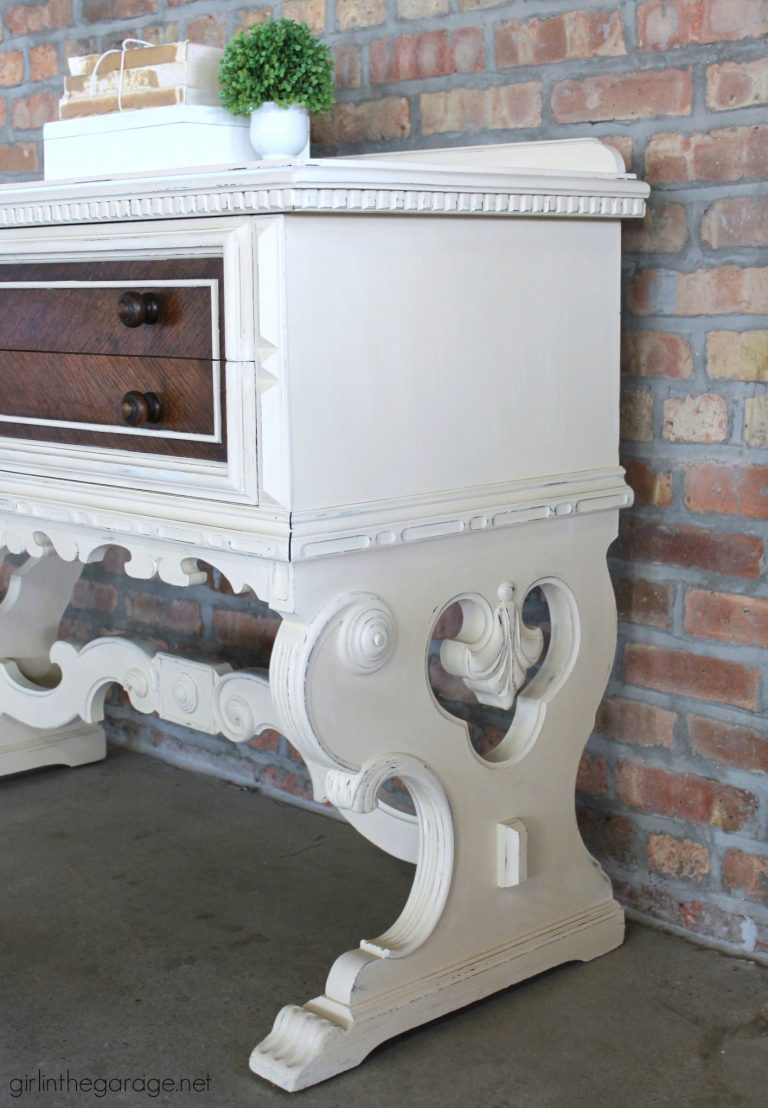 Here's a closeup of the front details…. <3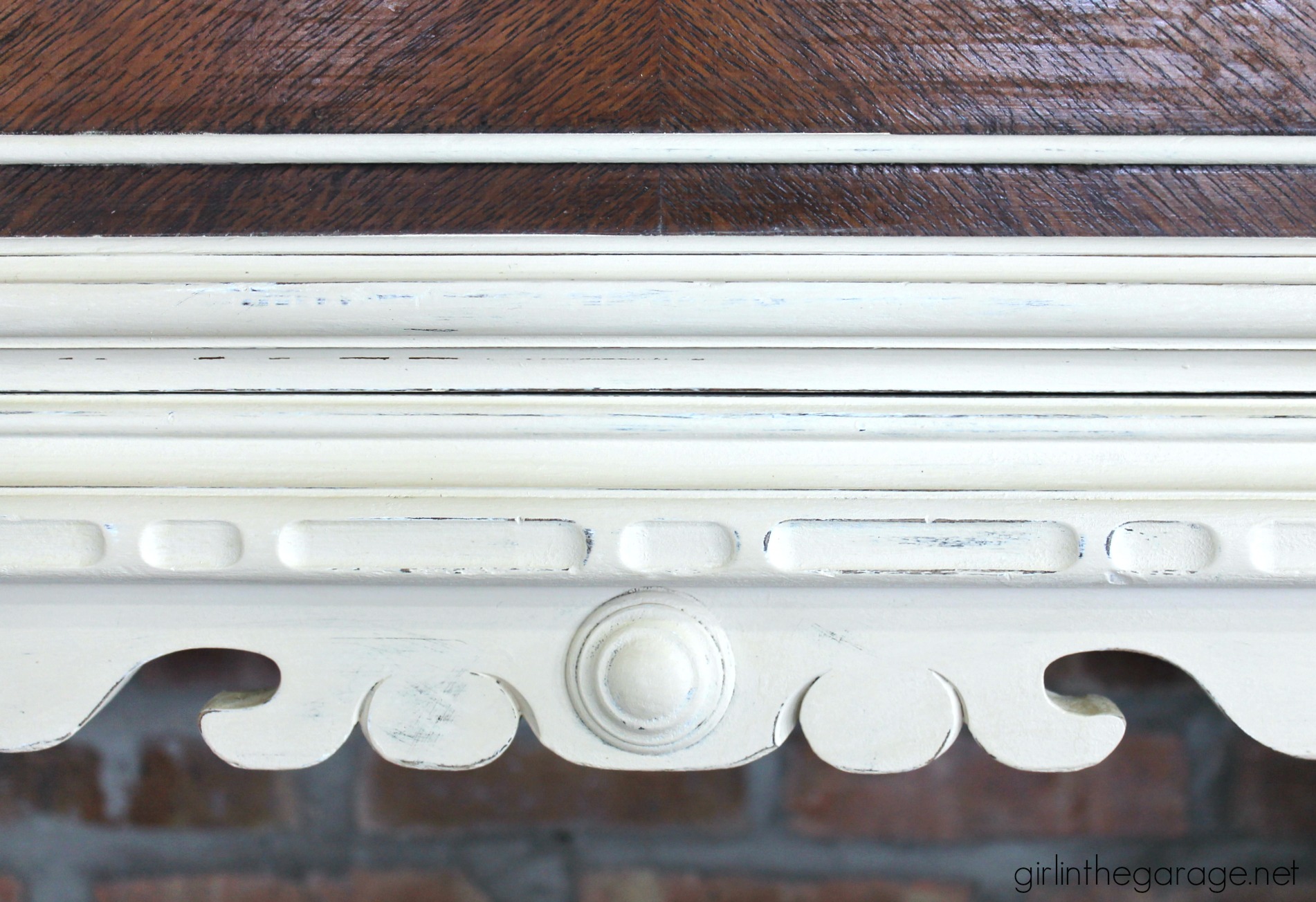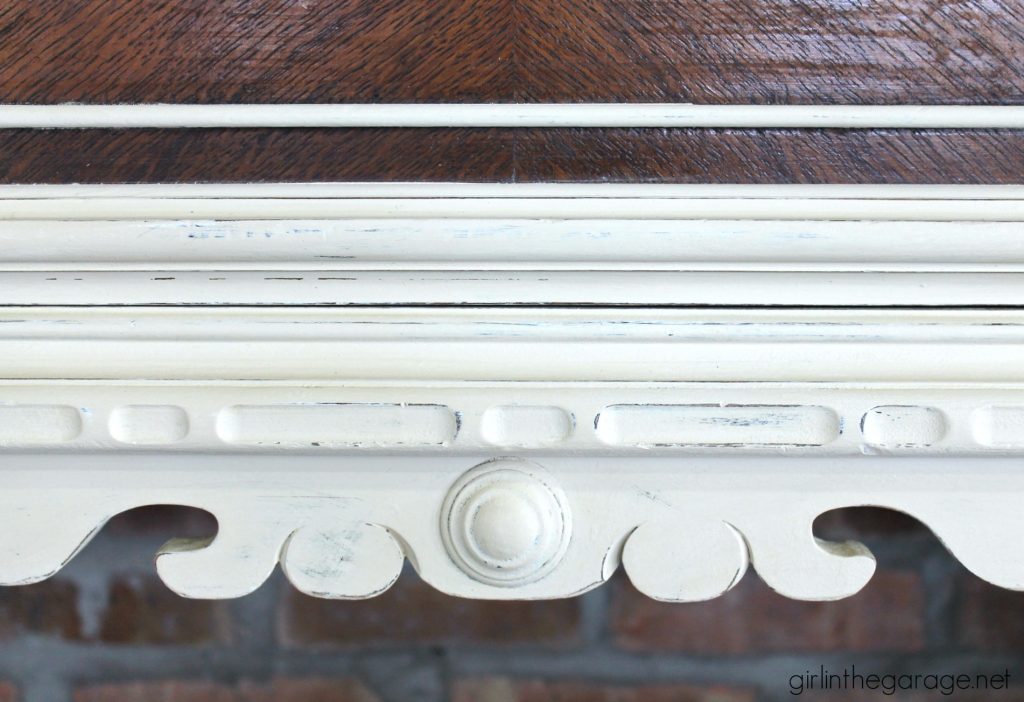 This sideboard sold at the Hunt & Gather market.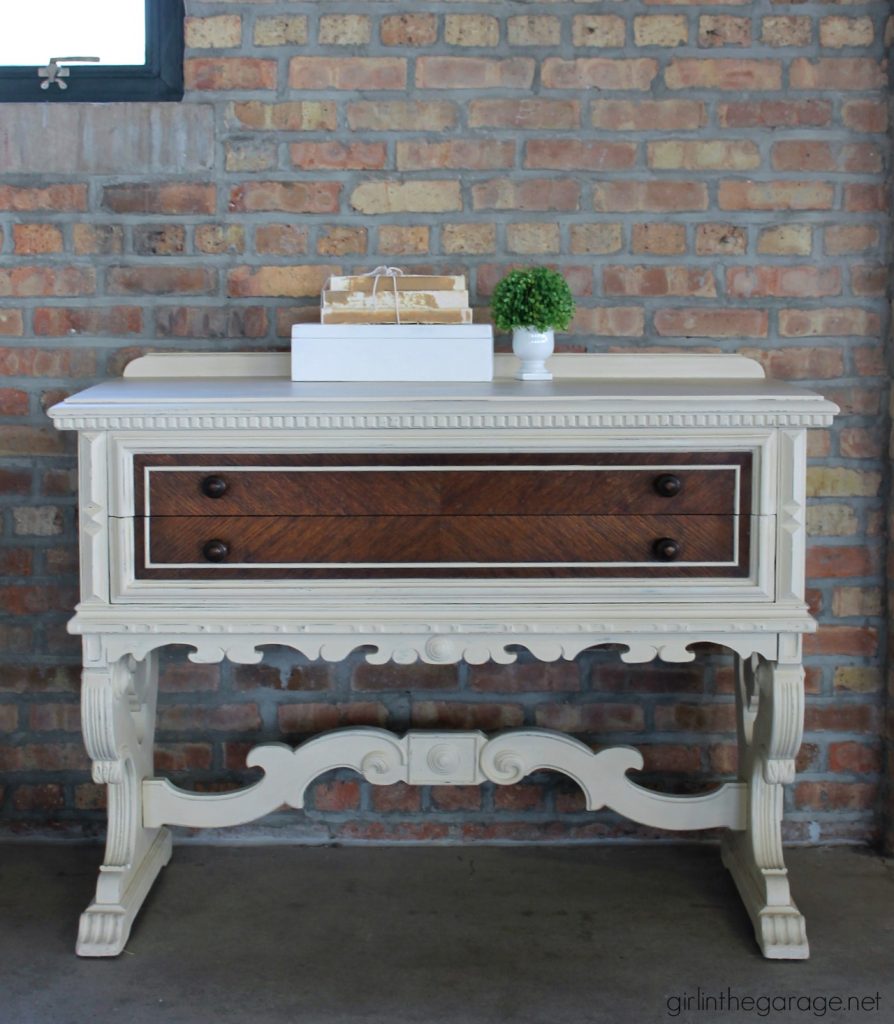 A few more details…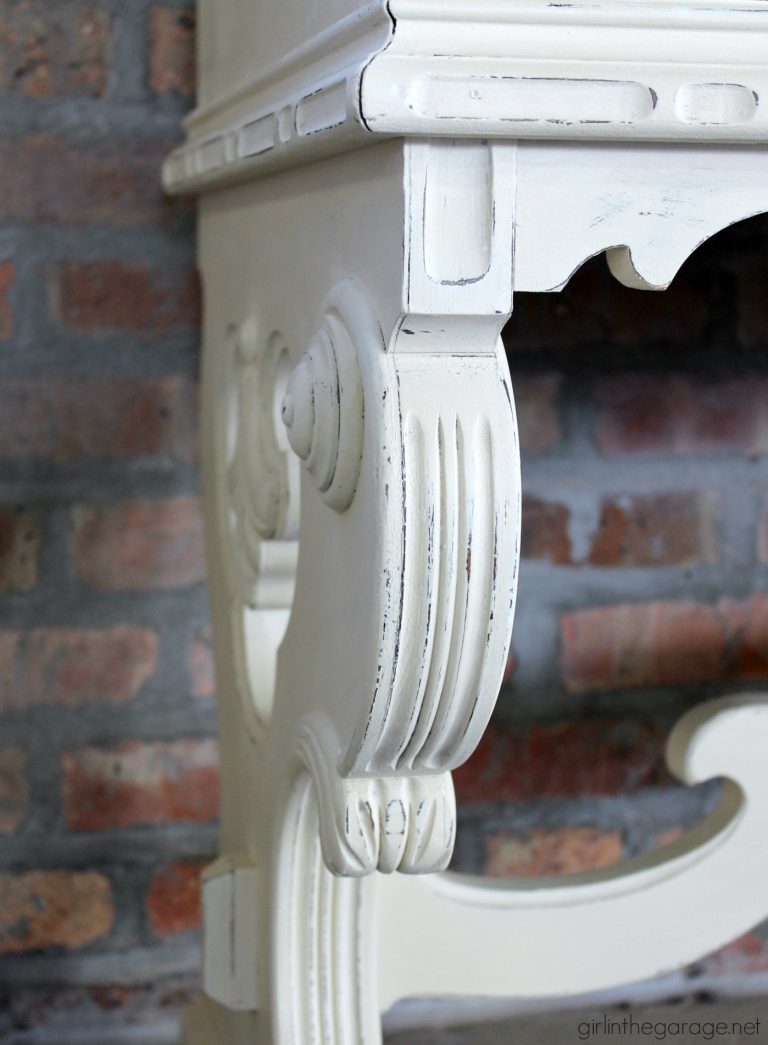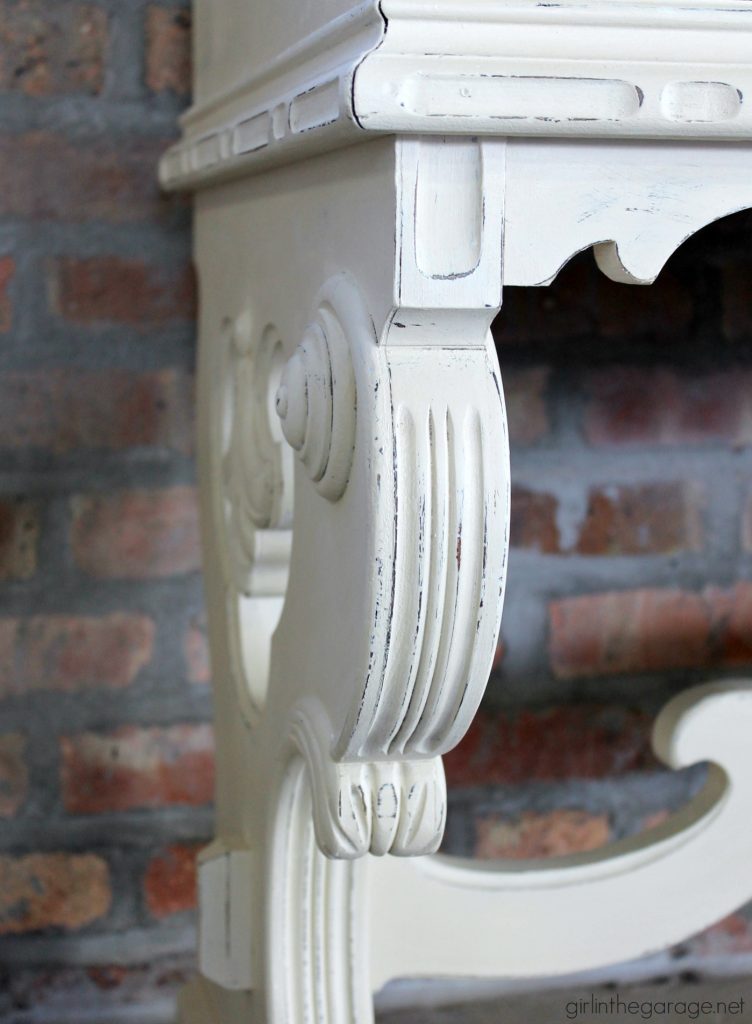 Here's a reminder of the painted antique sideboard, before and after: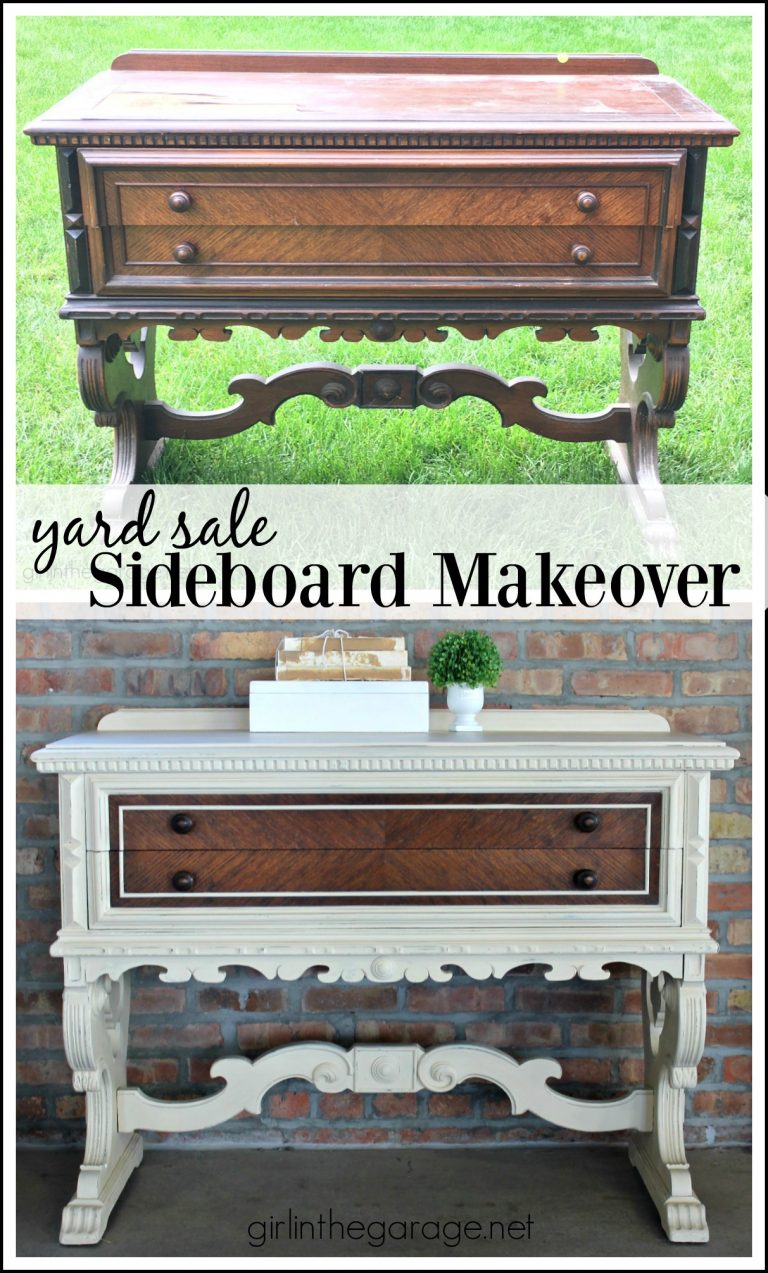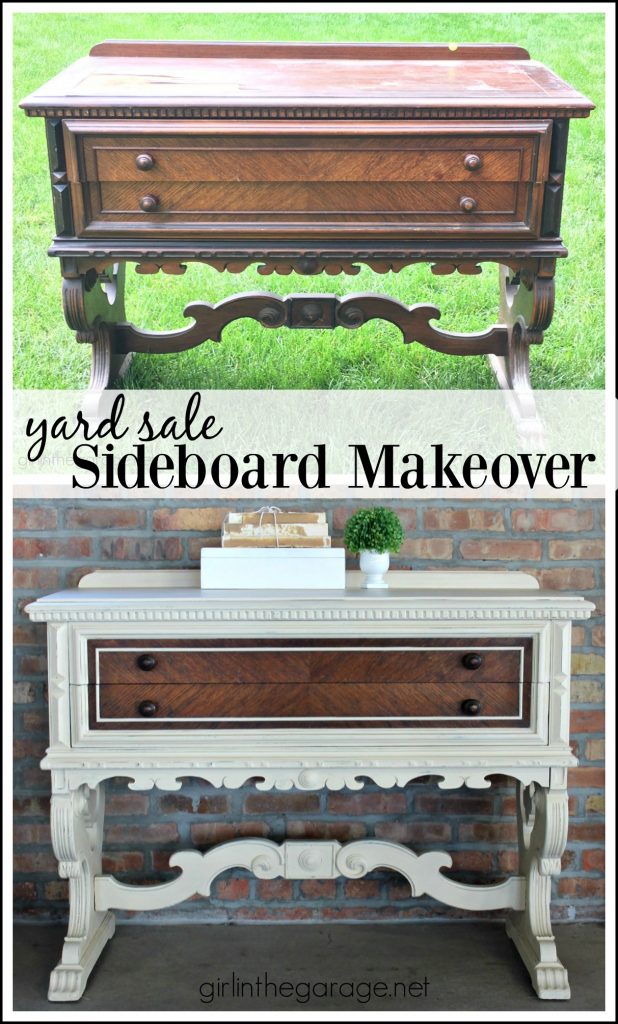 The sideboard was a popular piece in my market booth, and I'm happy she went to a good home.
I hope this tutorial has inspired you and that now you won't overlook a beautiful piece just because it has a damaged top!
Keep scrolling for my friends' fabulous Trash to Treasure Makeovers…
Below are the Before photos – click the links underneath to see the After photos and learn how they transformed them.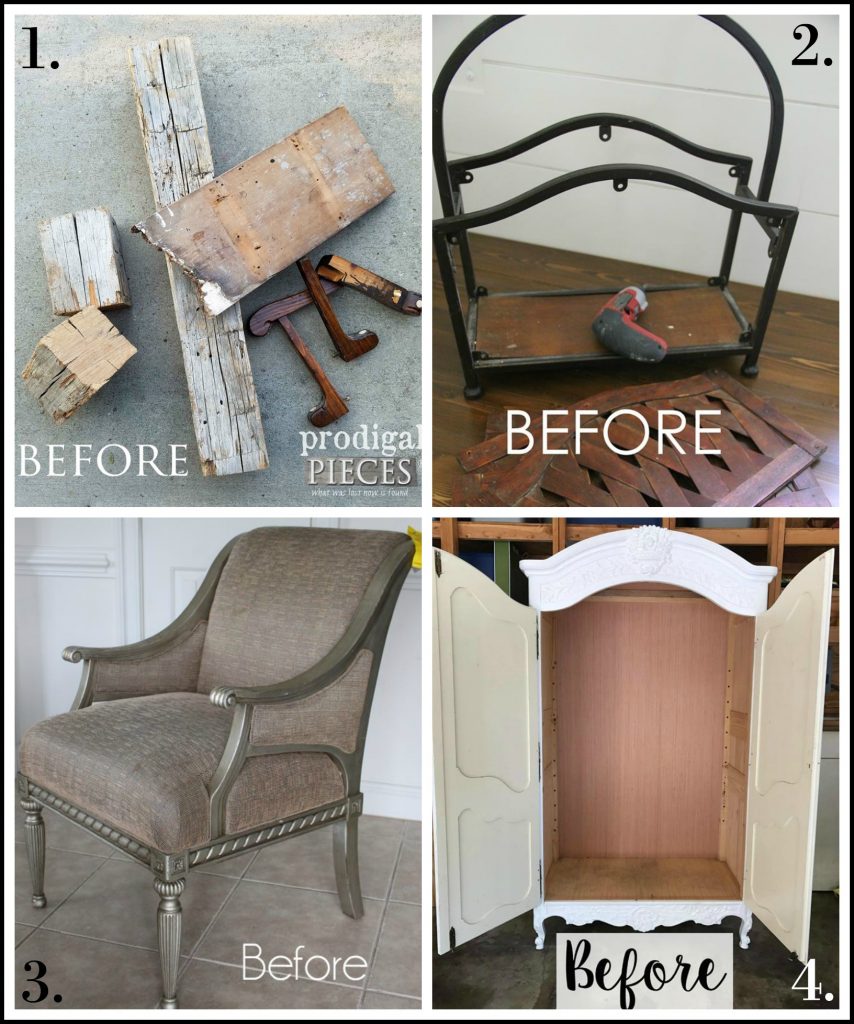 1. Prodigal Pieces
2. Artsy Chicks Rule
3. Confessions of a Serial DIYer
4. Bless'er House
Now I'm off to go finish more pieces for this weekend's market – which means lots more tutorials will be coming to the blog soon! Talk soon, friend. –Jen