Today is Themed Furniture Makeover Day, and this month's theme is Chocolate! How's that for a fun and creative theme? I definitely had to do some thinking this time…
I had a few ideas but finally decided on this antique table after visiting my storage unit a couple weeks ago.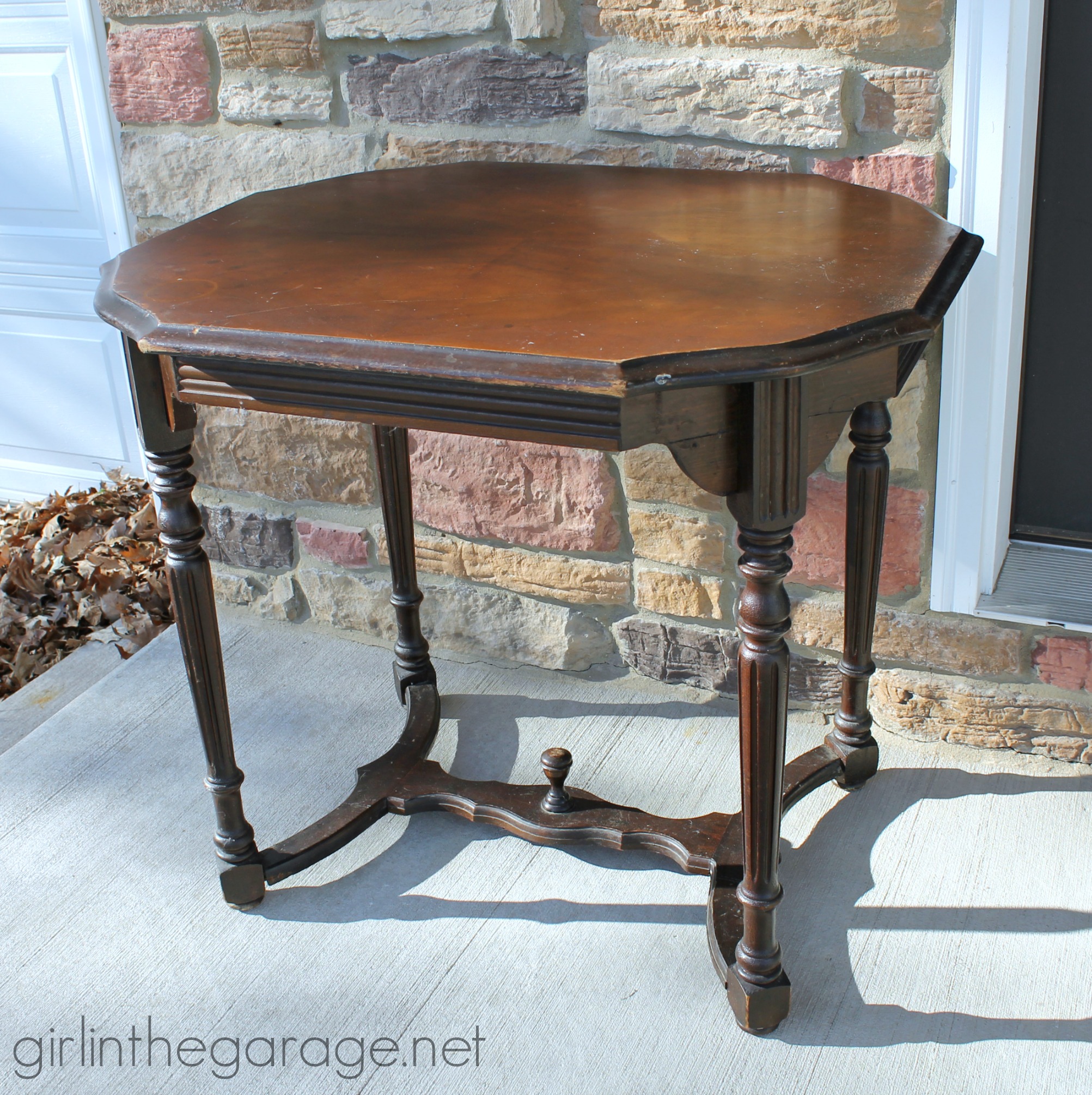 Since I didn't want to take any chances with bleed-through, first I primed it and then painted it in Old White Chalk Paint by Annie Sloan. You can learn more about how to properly prep furniture here and all my favorite brands and tools for doing DIY projects here.
I found a French graphic online and wanted to make the top look like a vintage pastry shop sign. I used my FrogTape Shape Tape and painted a scalloped edge around the table.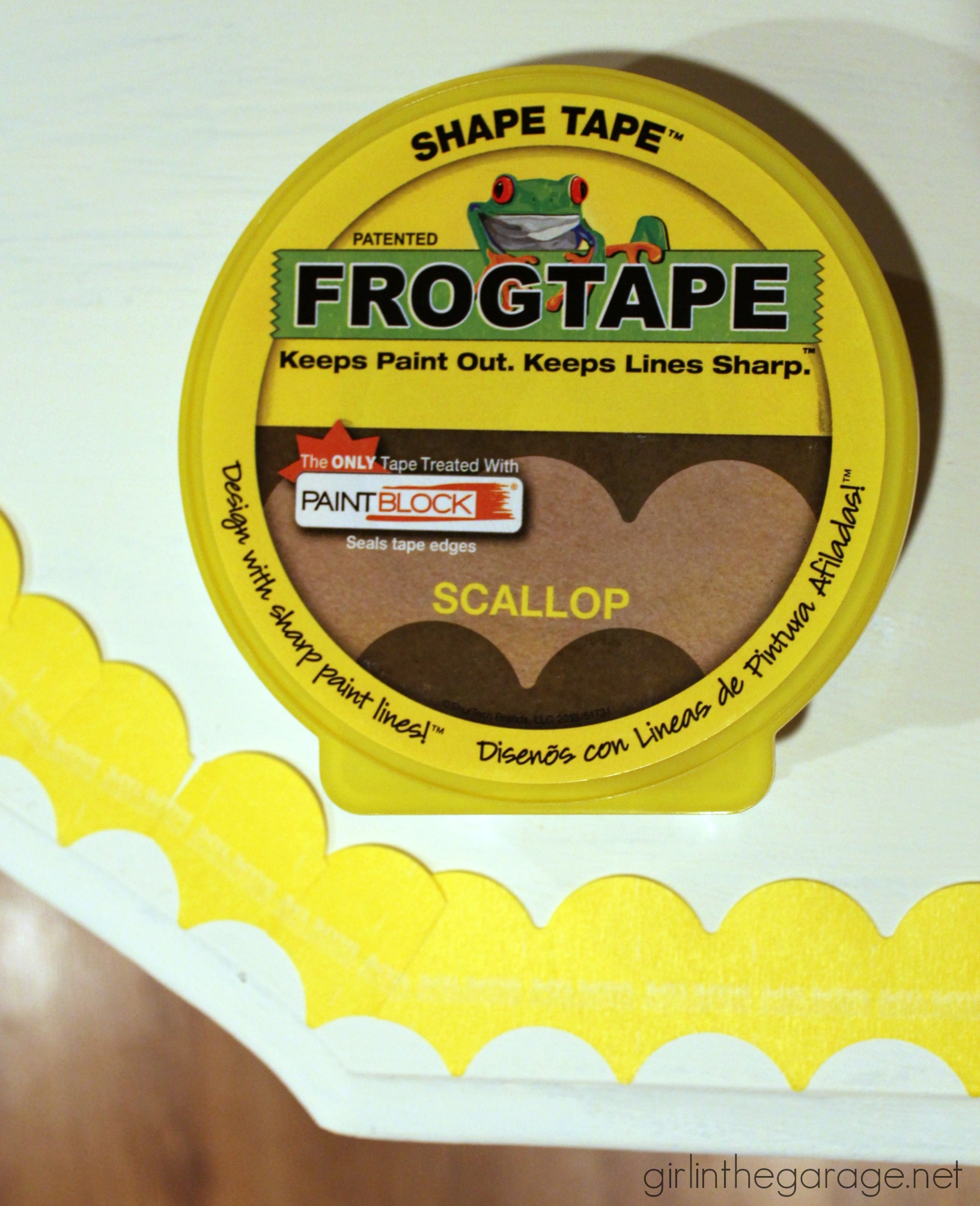 Then I laid the table on my dining table and traced the image with a pencil from an overhead projector. (Note: This was before the popular rub-on image transfers were invented!)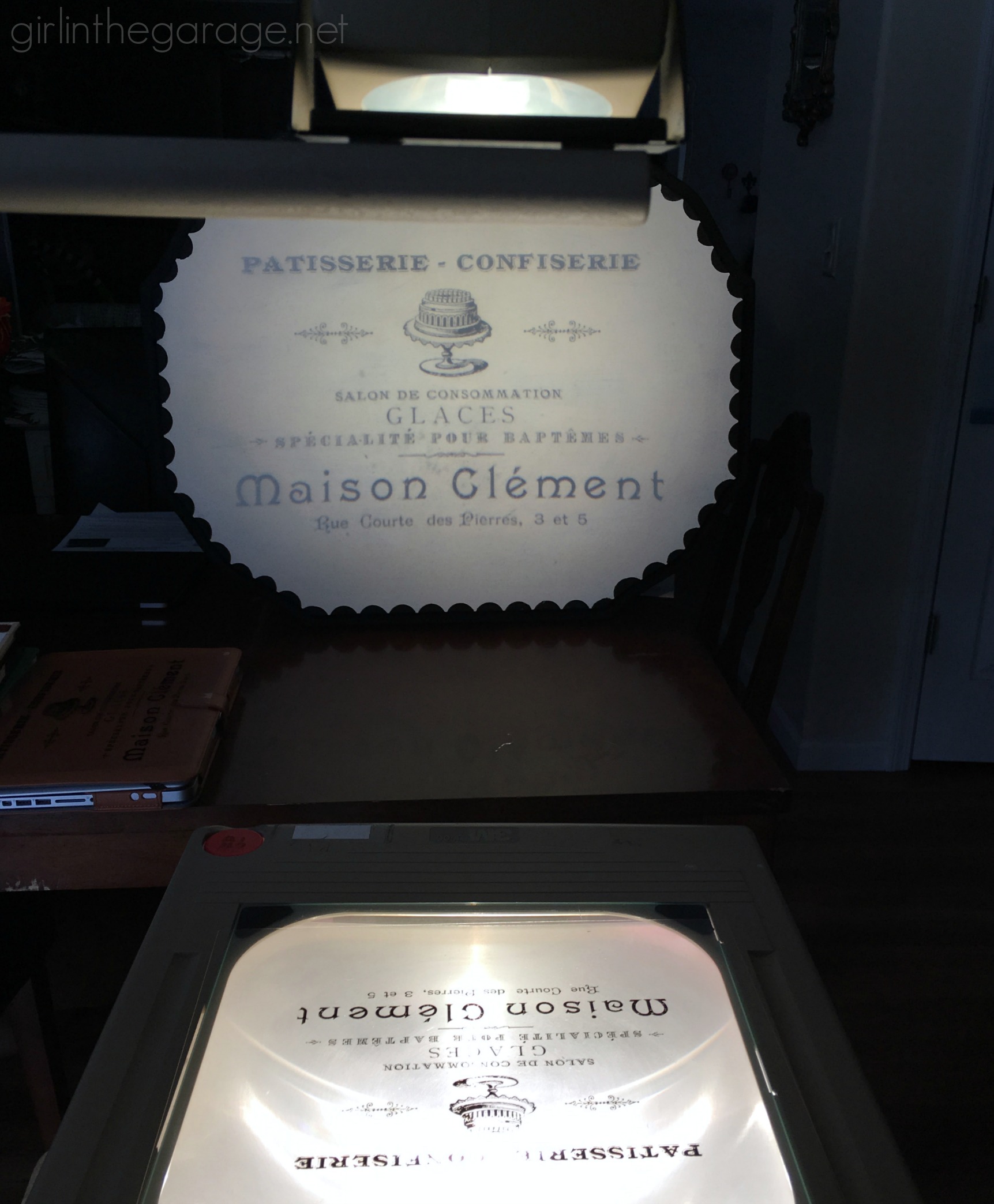 After penciling, I started painting with a tiny brush. I'm not gonna lie, it was tedious! I've used a Sharpie on similar projects before but I wanted to distress this piece, so I used regular black paint.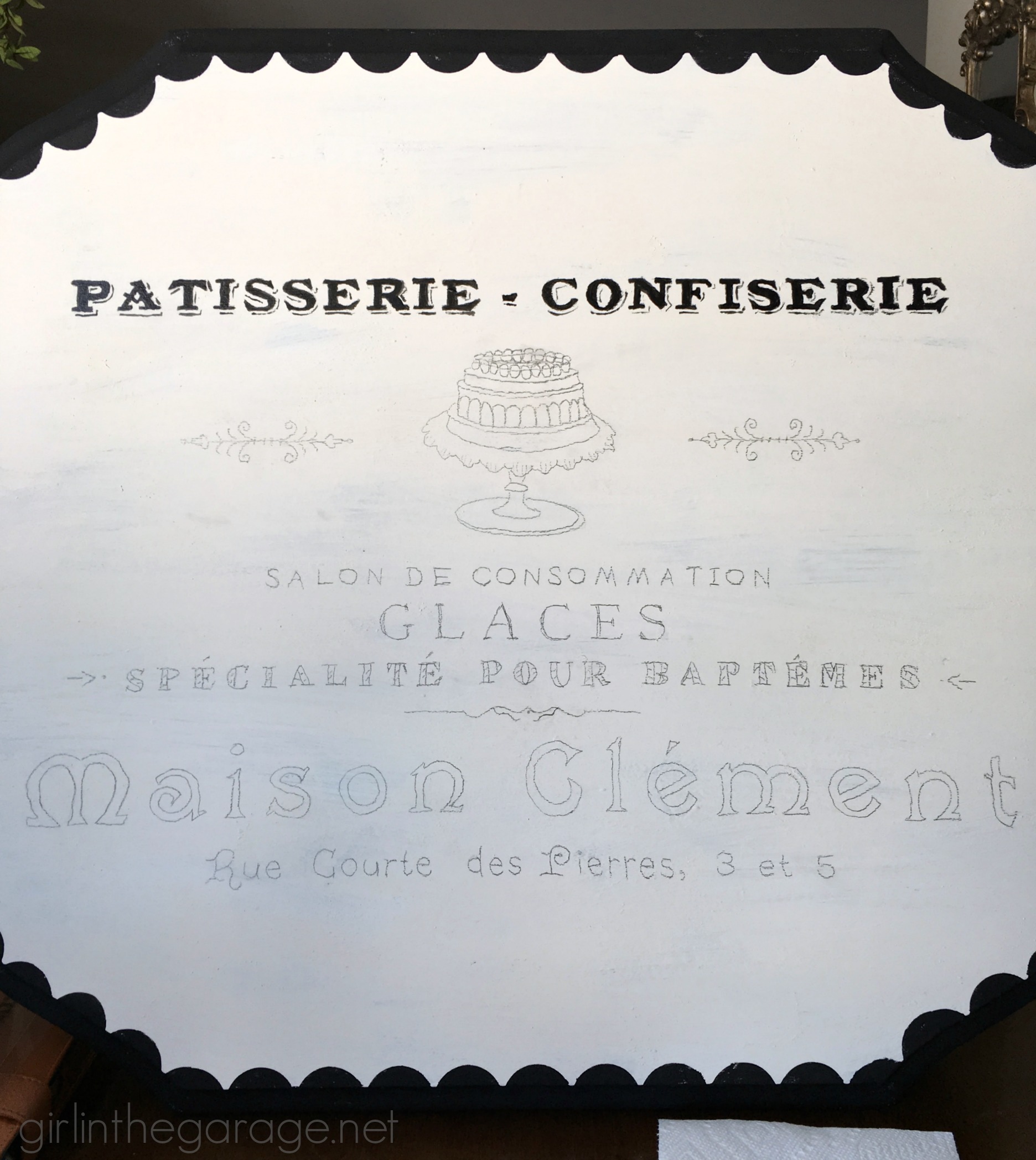 It took a while, but it was worth it! In the end I did distress it all over and then applied clear wax to protect it.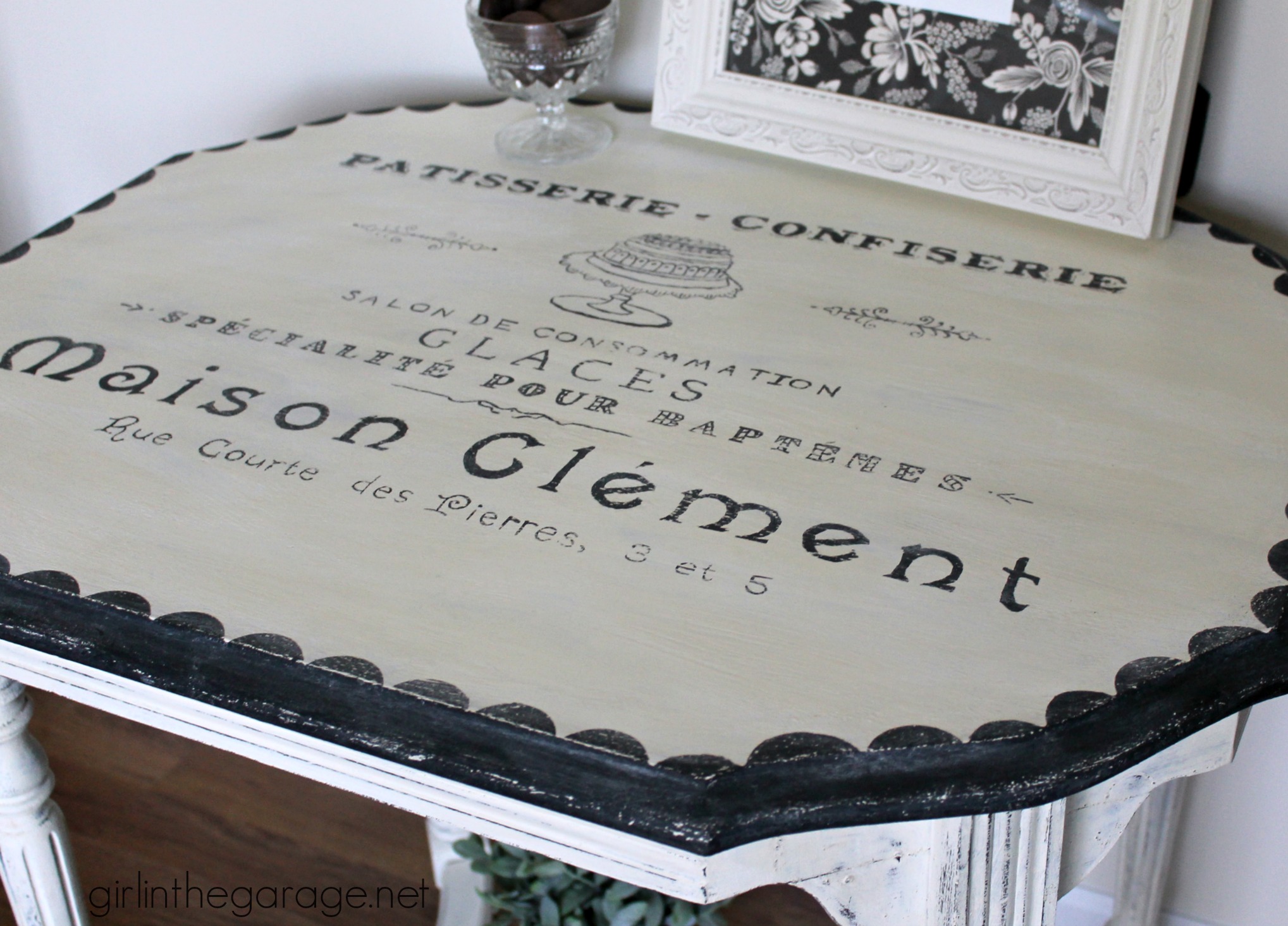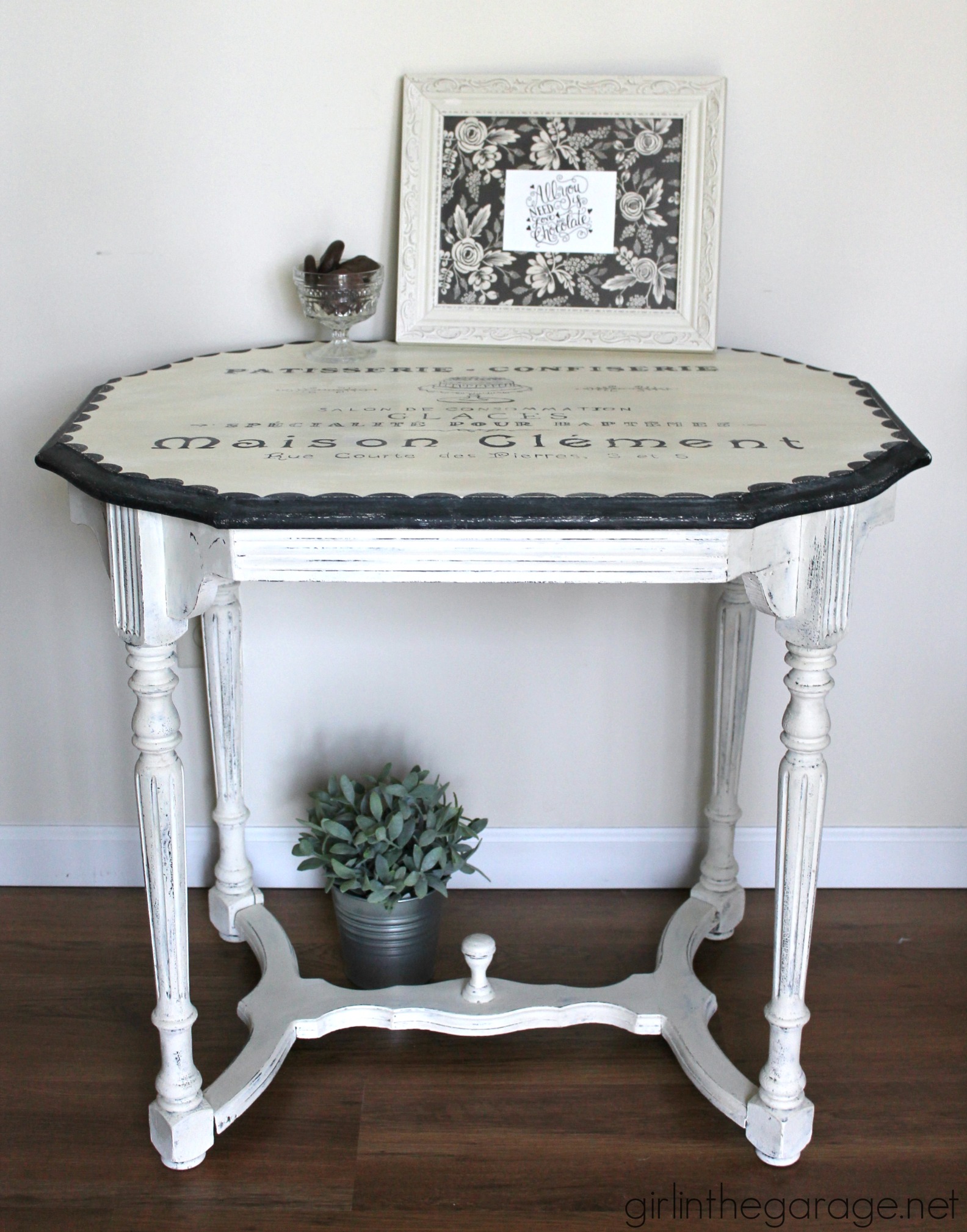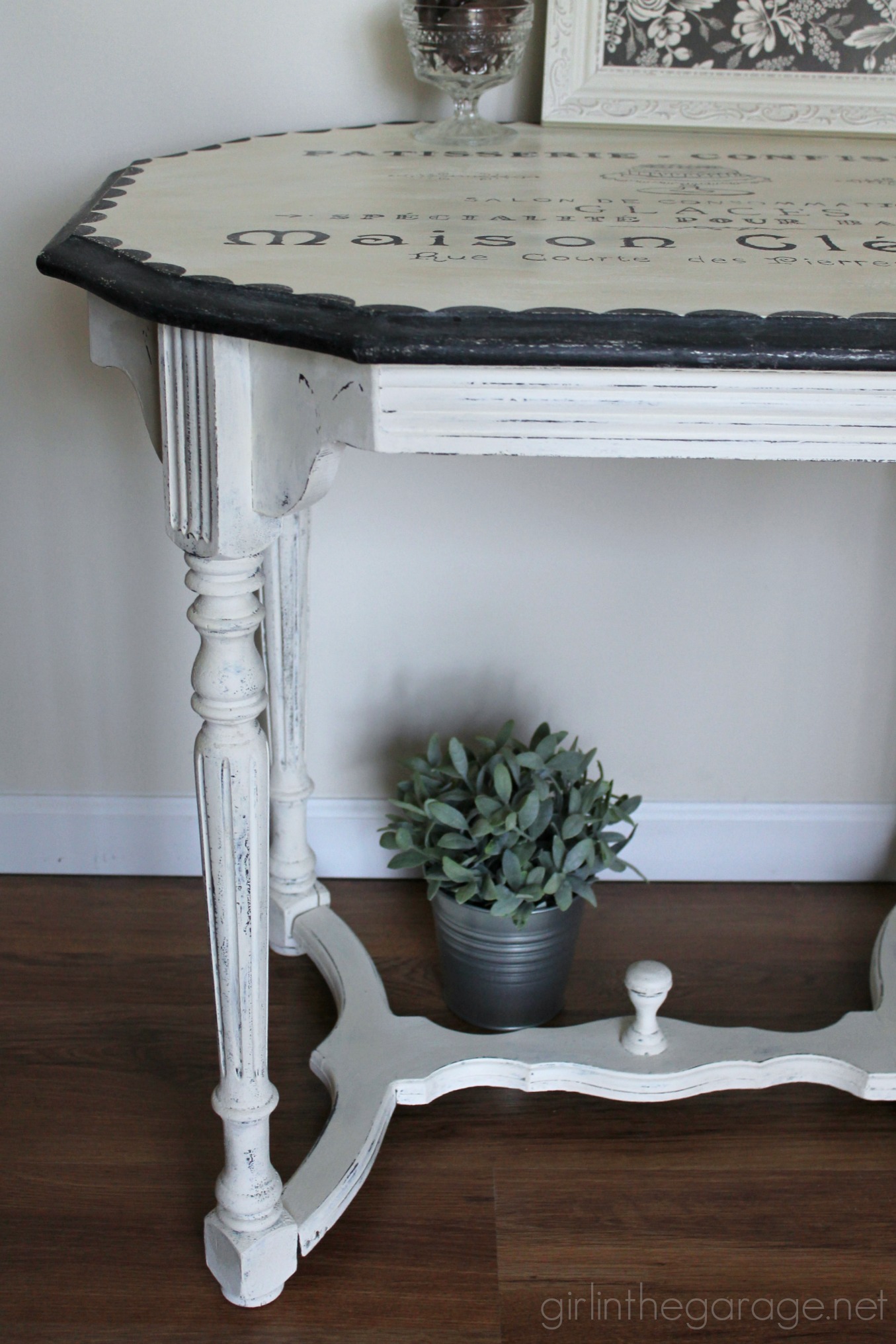 I found the perfect art to use – "All You Need is Love and Chocolate" – by Dawn Nicole Designs (get the free printable HERE) and added some lovely paper behind it. And of course included some chocolate cookies in a vintage dish.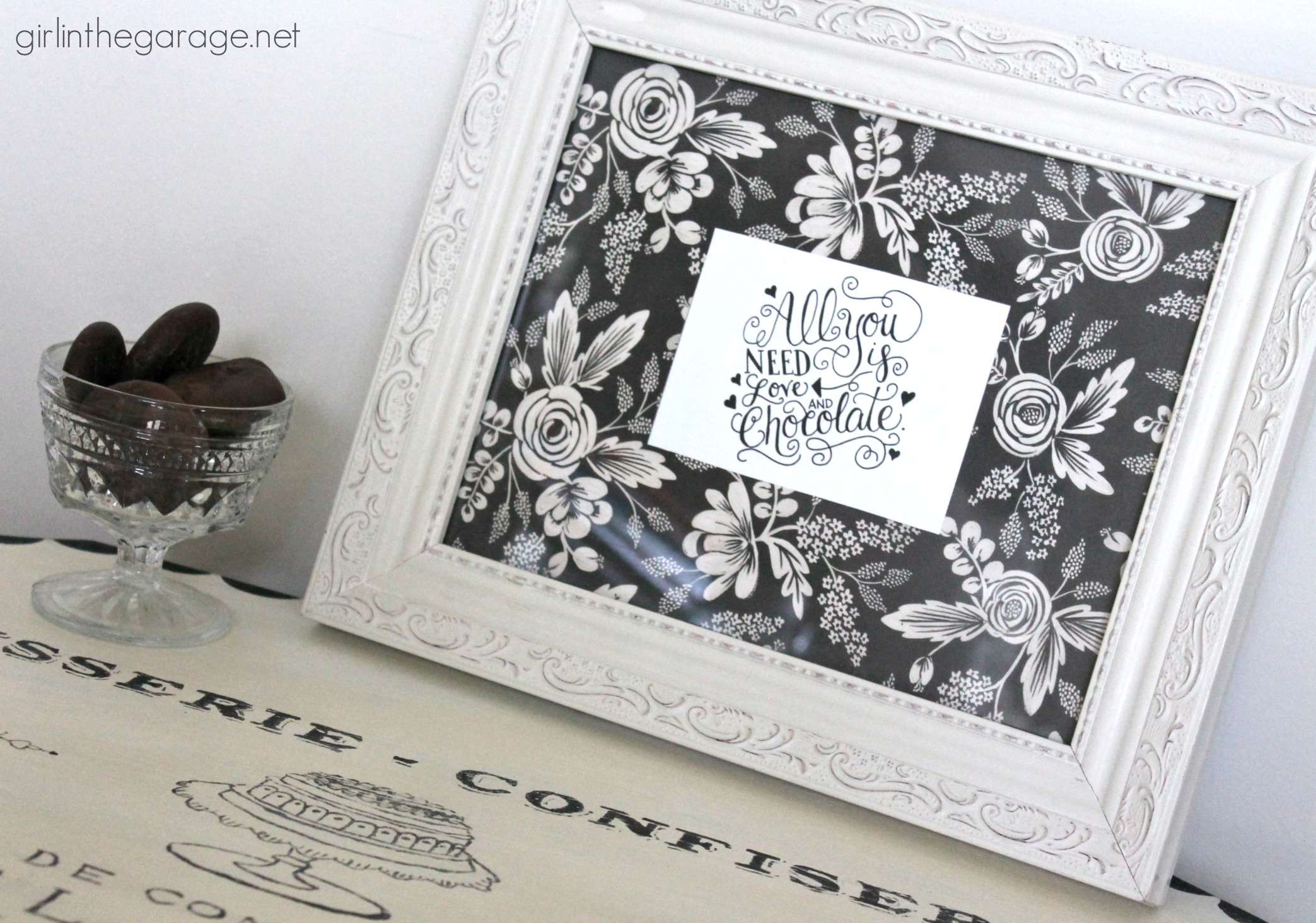 Here's a closeup of the distressing: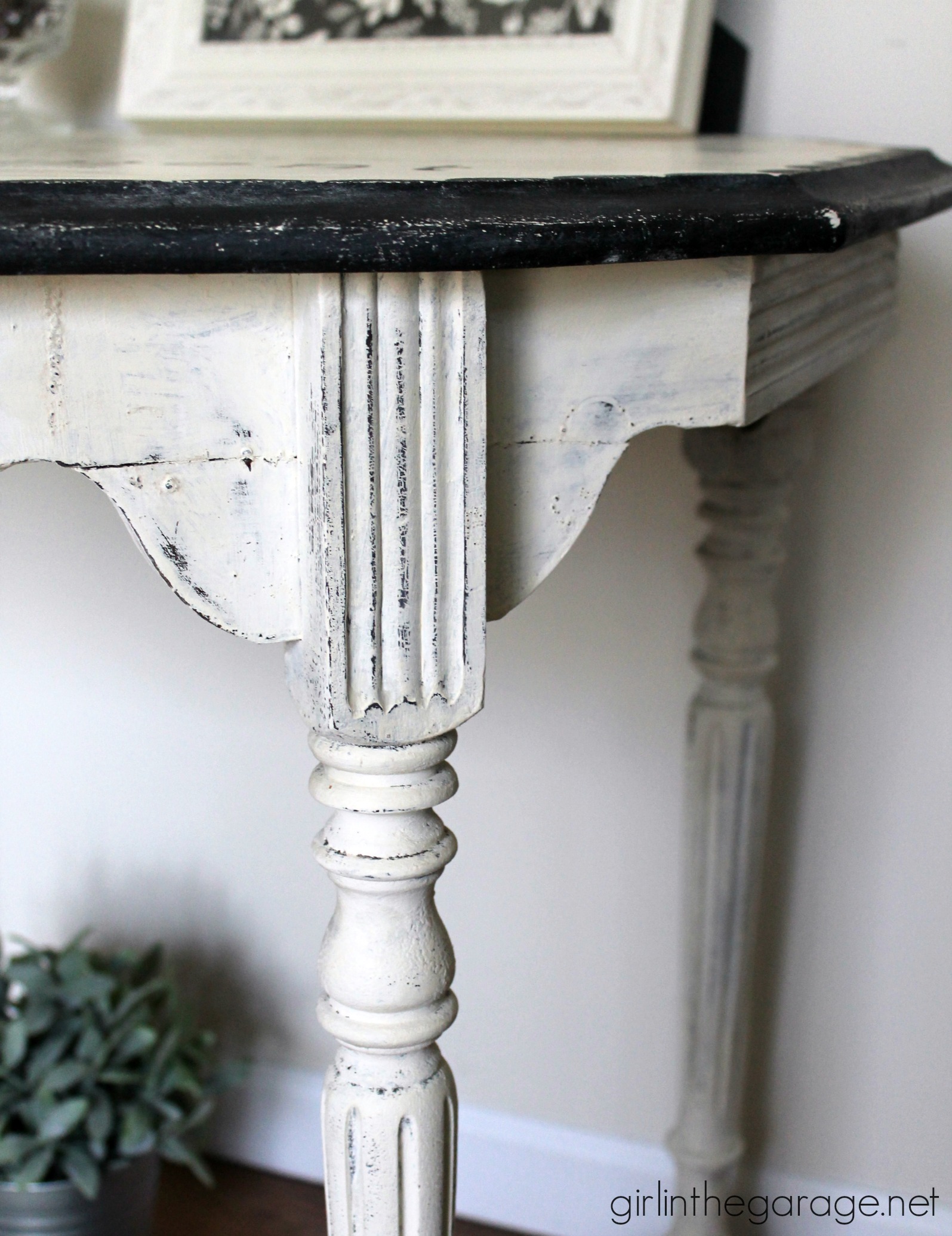 And a before/after image if you want to save or Pin this project: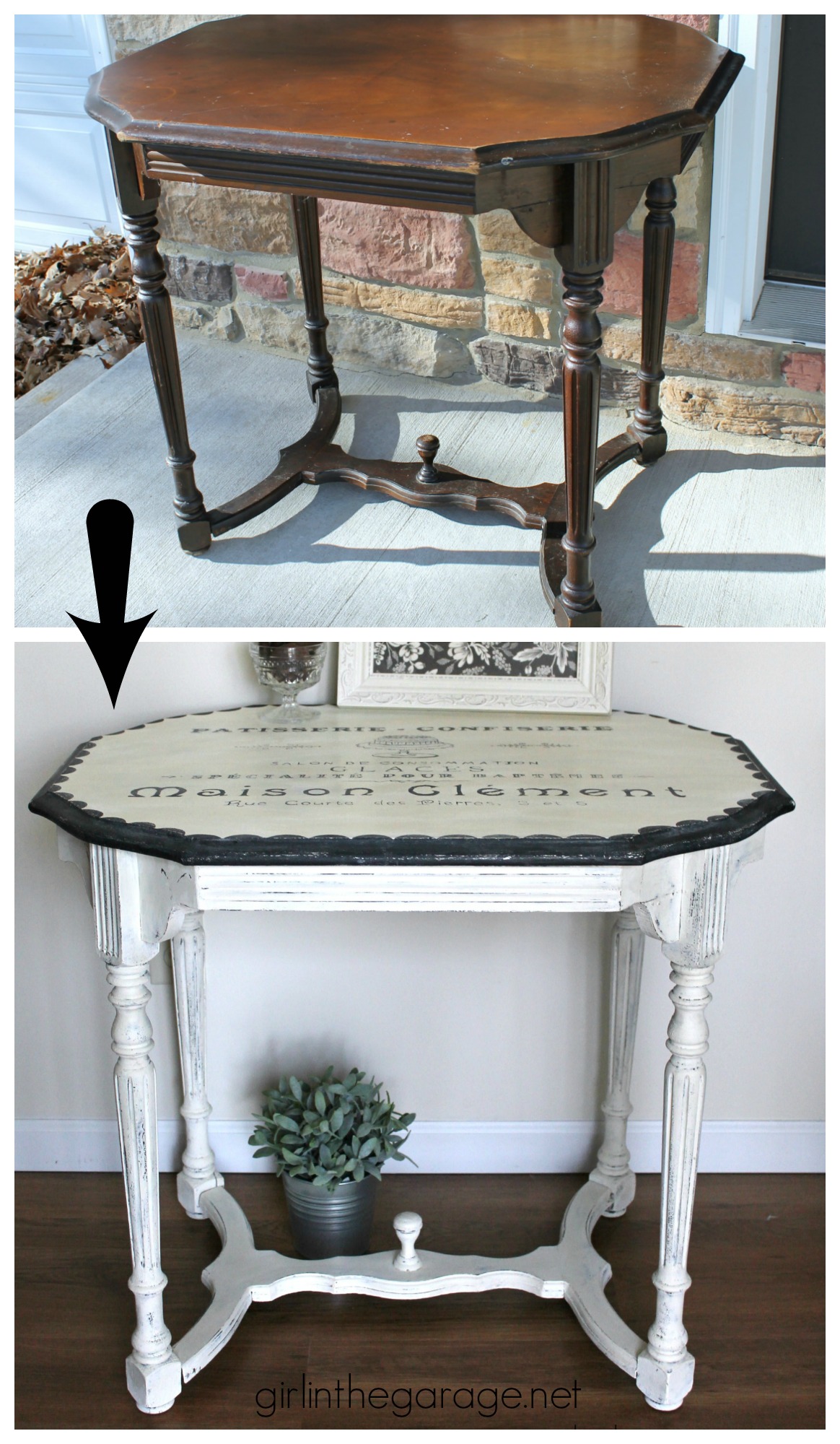 What do you think of my French patisserie table makeover? At first I kind of messed up the cake a little (even though I traced it… Ha) but after sanding over it some, it doesn't look so weird anymore. 🙂
Be sure to click the photos below and visit my friends to see their interpretations of the Chocolate theme! – Jen