It's Themed Furniture Makeover Day again, and this month's theme is Chocolate!  How's that for a fun and creative theme?  I definitely had to do some thinking this time…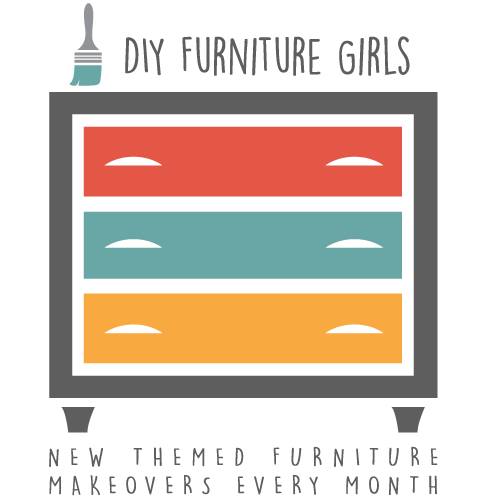 I had a few ideas but finally decided on this antique table after visiting my storage unit a couple weeks ago.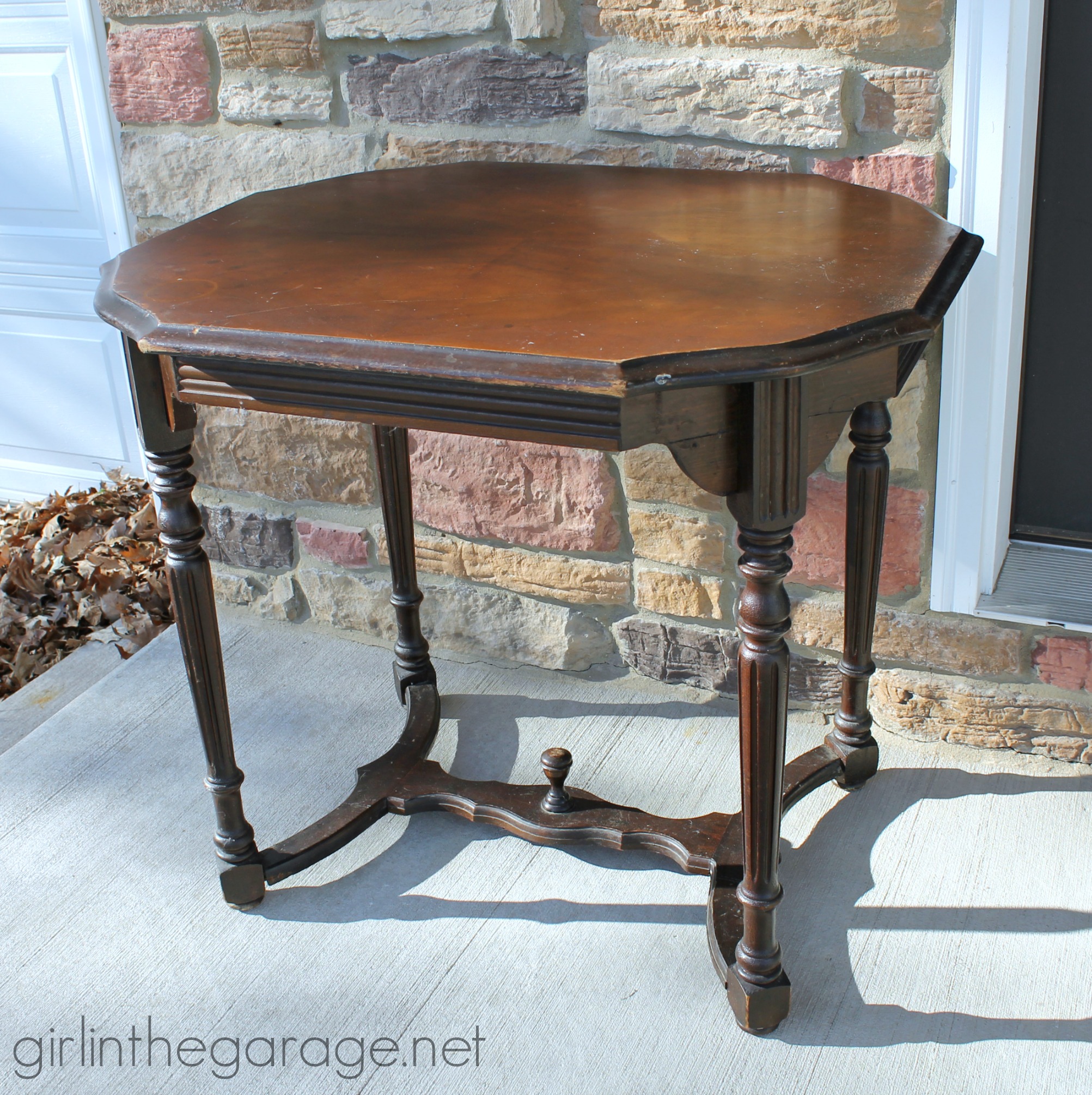 Since I didn't want to take any chances with bleed-through, first I primed it and then painted it in Old White Chalk Paint by Annie Sloan.
I found a French graphic online and wanted to make the top look like a vintage pastry shop sign.  I used my FrogTape Shape Tape and painted a scalloped edge around the table.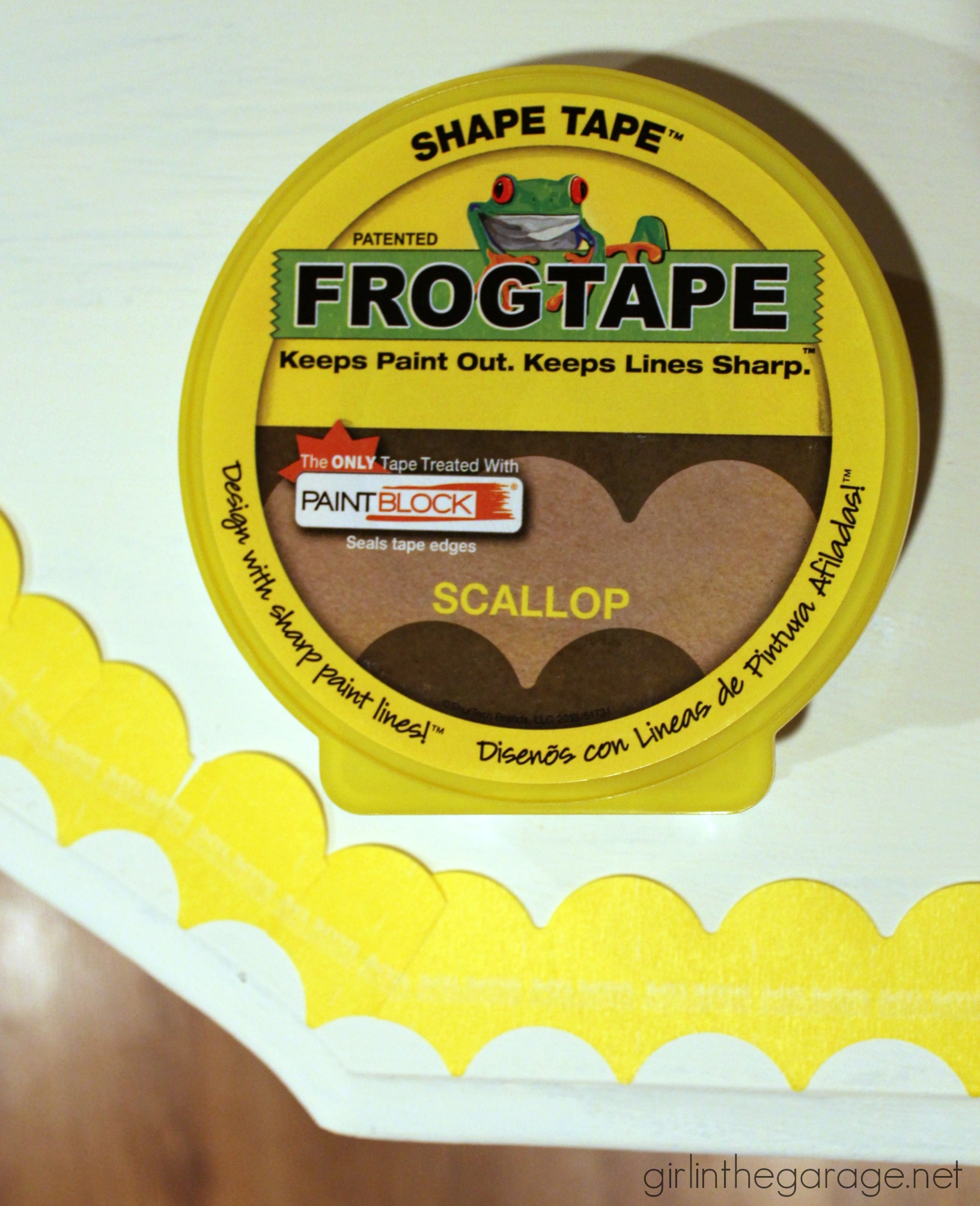 Then I laid the table on my dining table and traced the image from an overhead projector.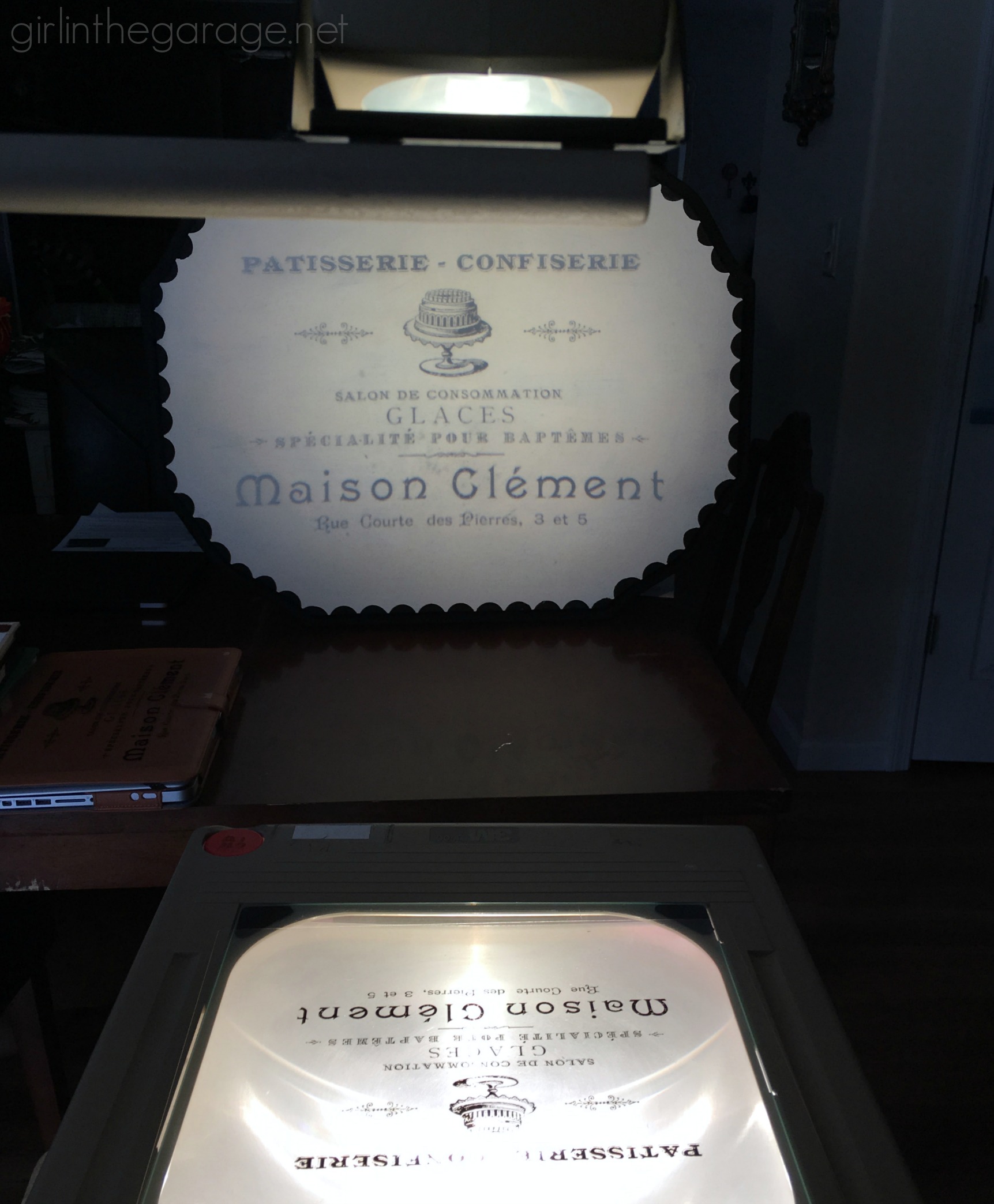 After penciling, I started painting with a tiny brush.  I'm not gonna lie, it was tedious!  I've used a Sharpie on similar projects before but I wanted to distress this piece, so I used regular black paint.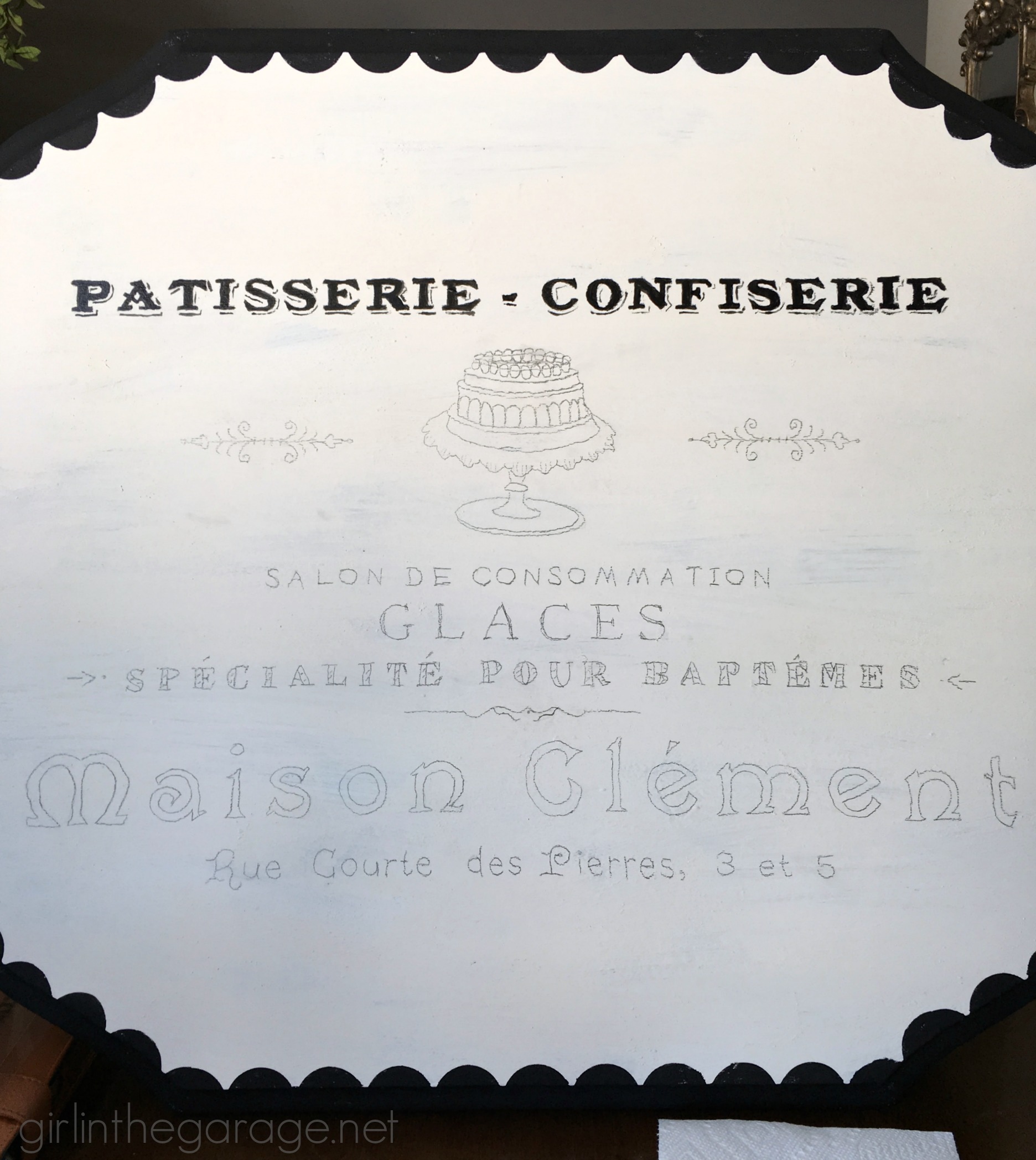 It took a while, but it was worth it!  In the end I did distress it all over and then applied clear wax to protect it.
I found the perfect art to use – "All You Need is Love and Chocolate" – by Dawn Nicole Designs (get the free printable HERE) and added some lovely paper behind it.  And of course included some chocolate cookies in a vintage dish.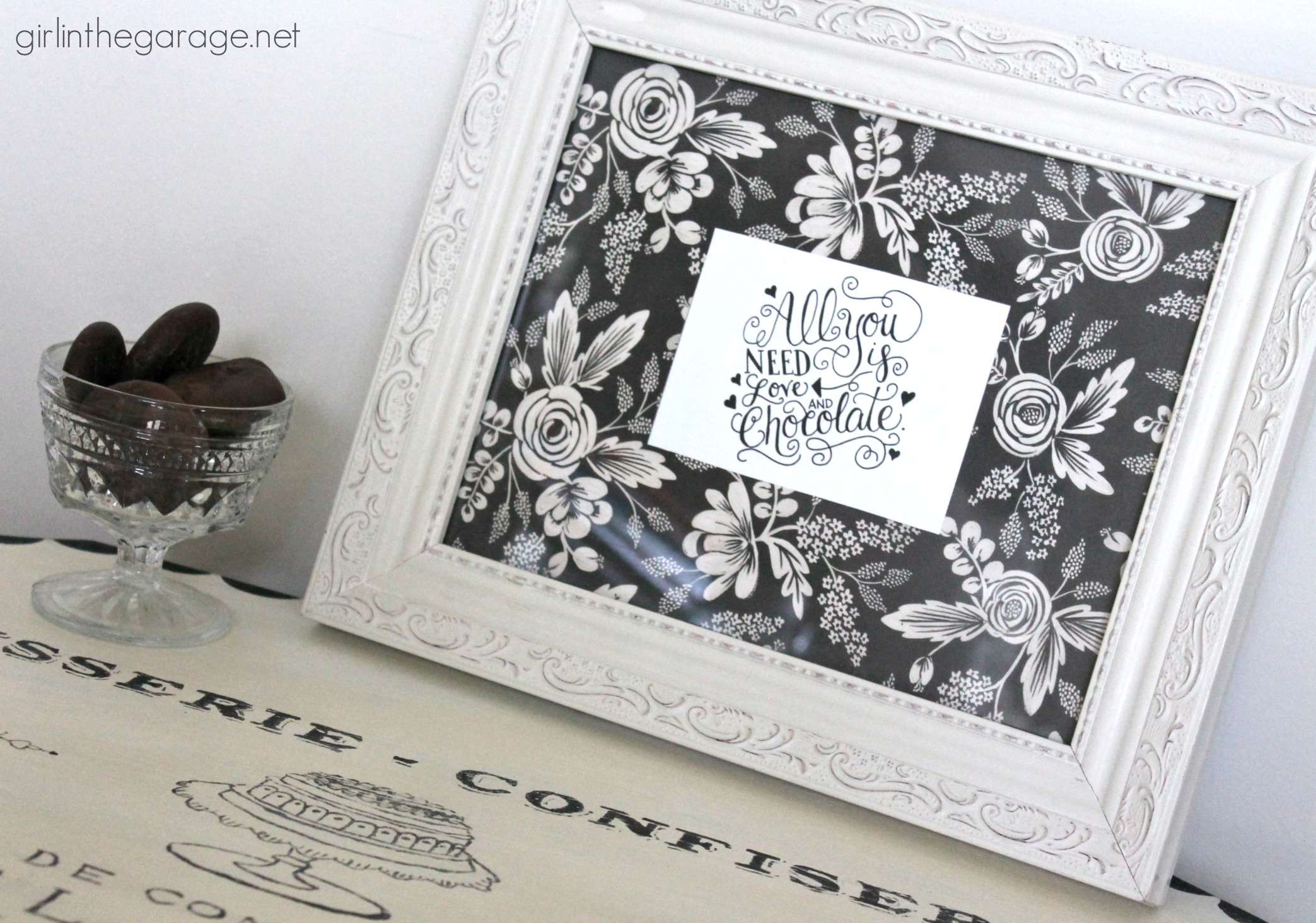 Here's a closeup of the distressing: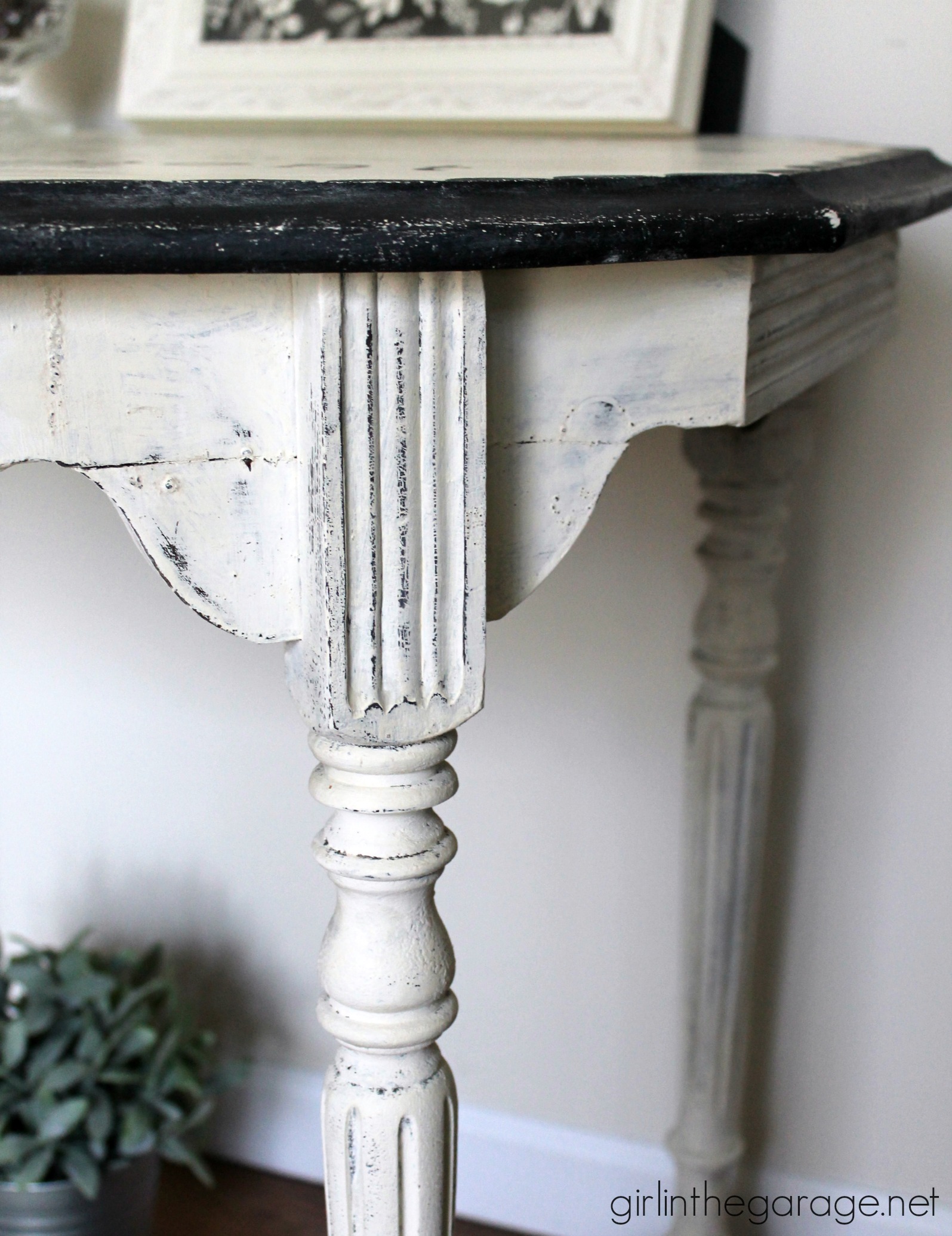 And a before/after collage: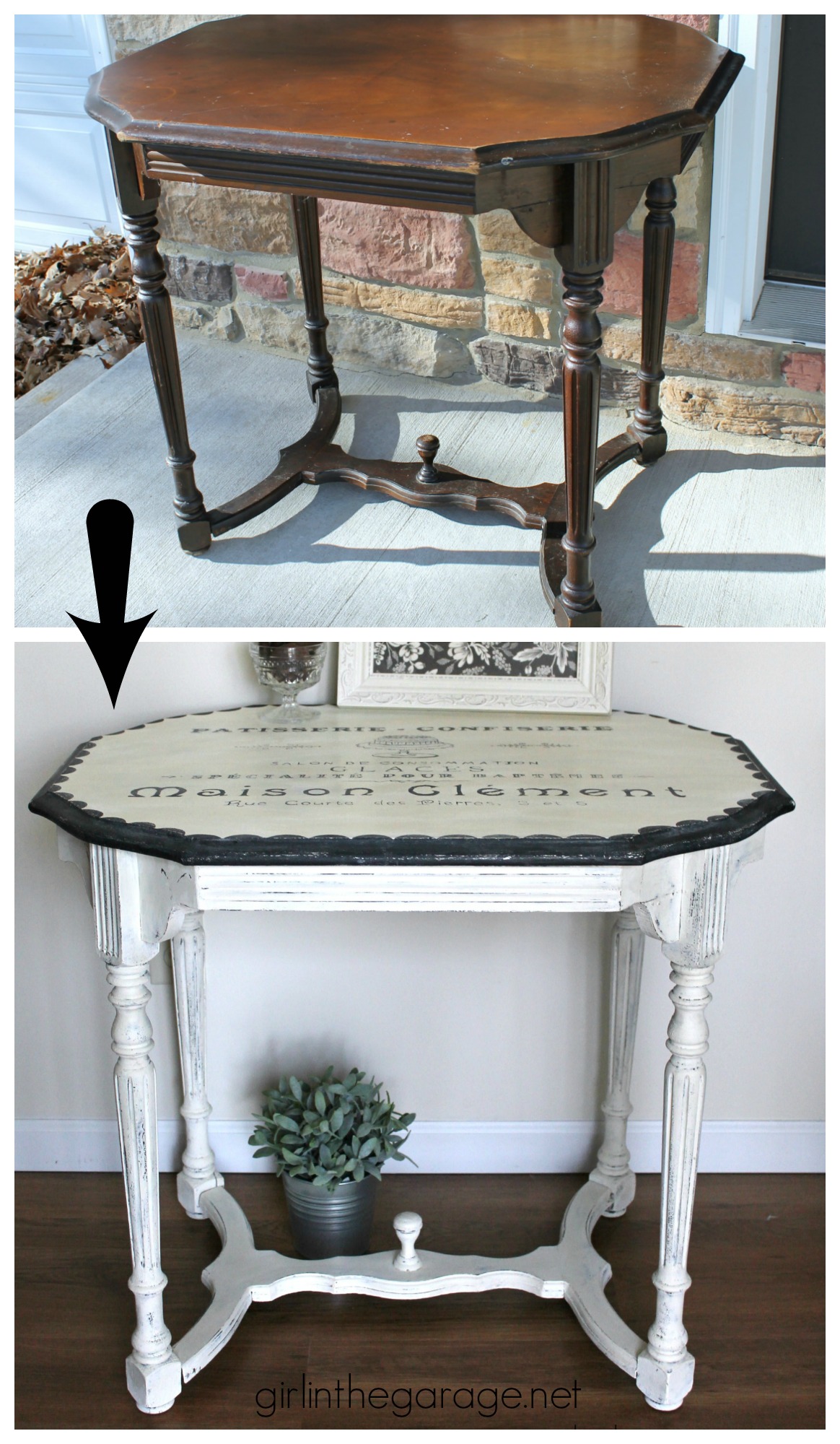 What do you think of my French patisserie table makeover?  At first I kind of messed up the cake a little (even though I traced it… Ha) but after sanding over it some, it doesn't look so weird anymore.  🙂
Be sure to click the photos below and visit my friends to see their interpretations of the Chocolate theme!
Jen