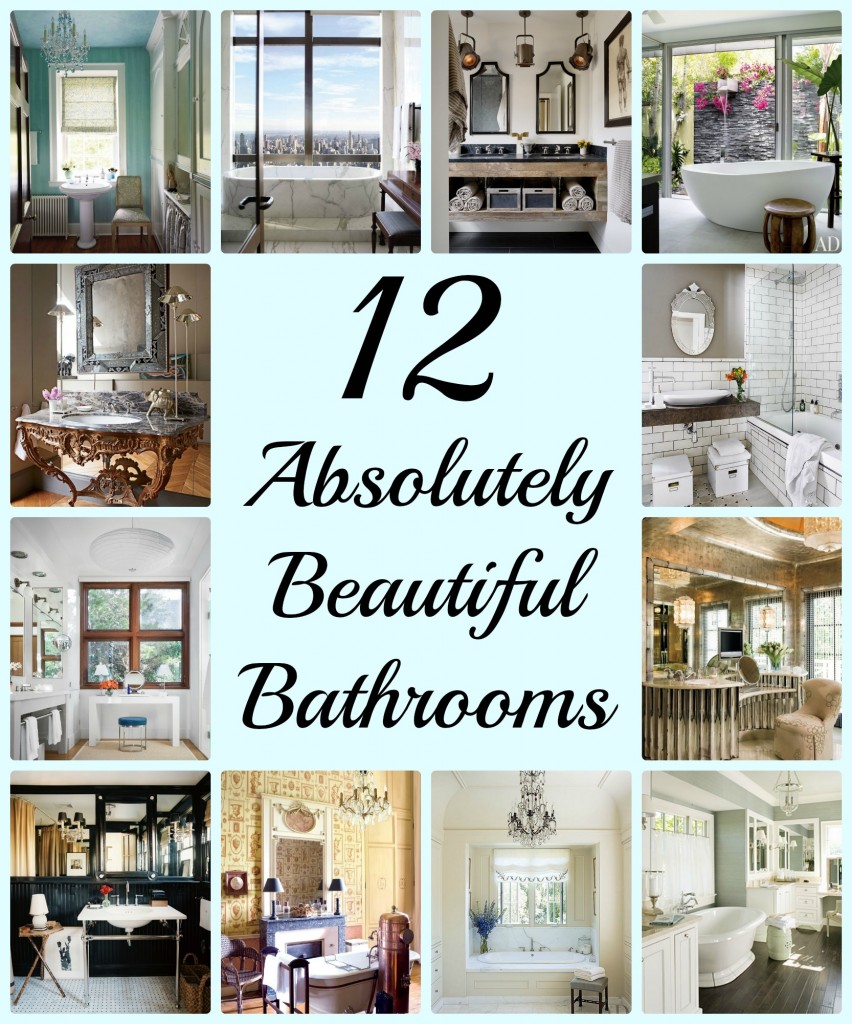 Who doesn't love to be pampered?  A long soak in a jacuzzi tub, a hot shower massaging your back, maybe heated marble floors to walk on and a big sparkly chandelier overhead.  I'm talking about gorgeous bathrooms – and lately I can't stop dreaming about the possibilities in my someday house.  I even have a Pinterest board just devoted to bathrooms (which includes all of the photos in this post and many more!).  Are you ready for some beautiful bathroom inspiration?
1.  Modern white tiled bathroom from Micasa Revista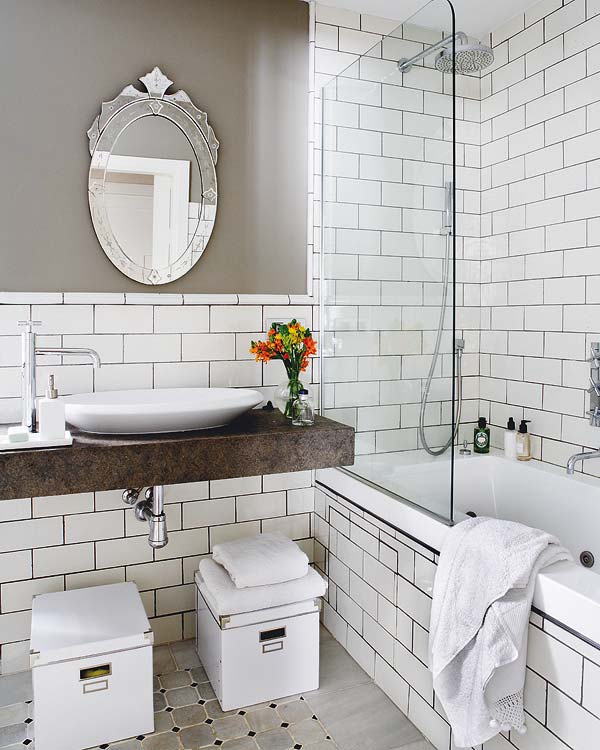 2.  Glamorous bathroom by Mark D. Sikes & Michael Griffin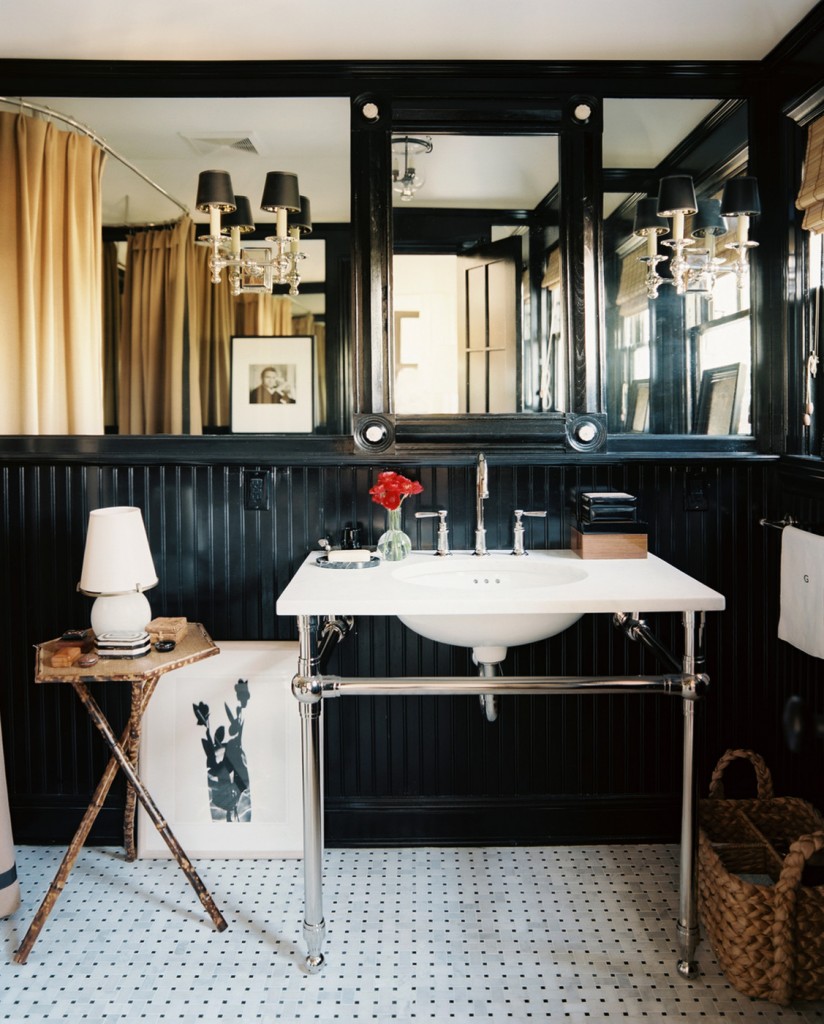 3.  Industrial vintage bathroom by Jeffers Design Group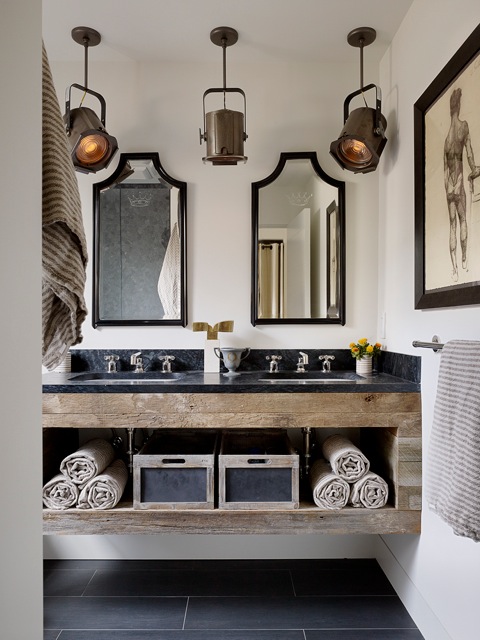 4.  Traditional bathroom by Alison Martin Interiors LTD. and Jean Perin Interior Design

5.  Vintage contemporary bathroom by Artistic Design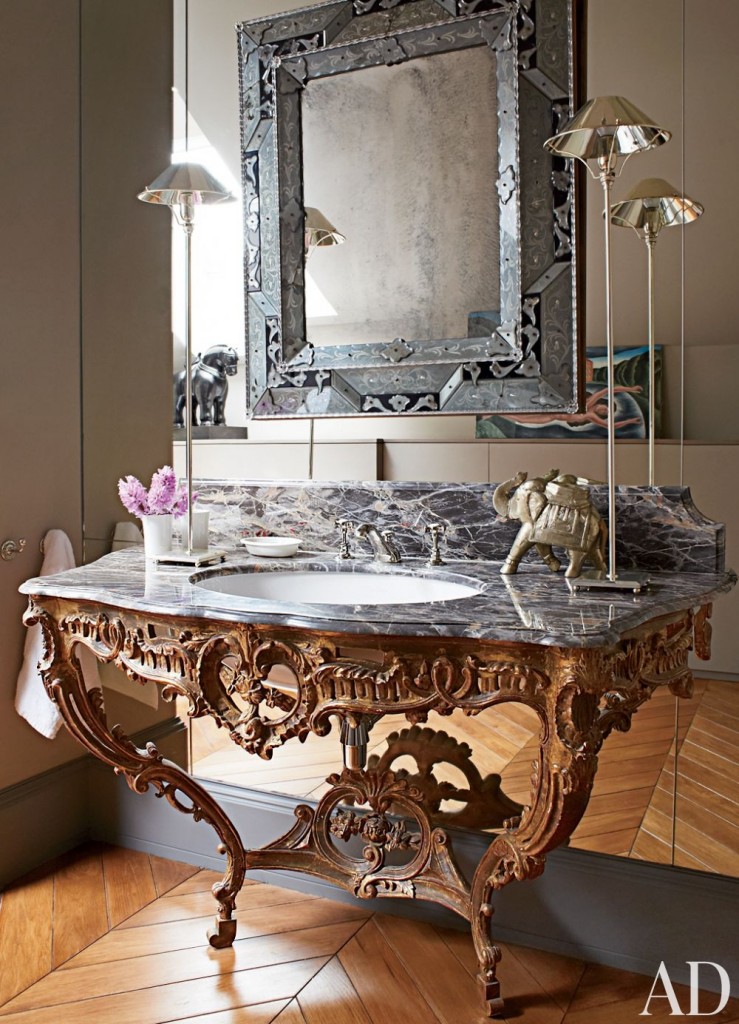 6.  Traditional bathroom by Mlinaric, Hernry, & Zervudachi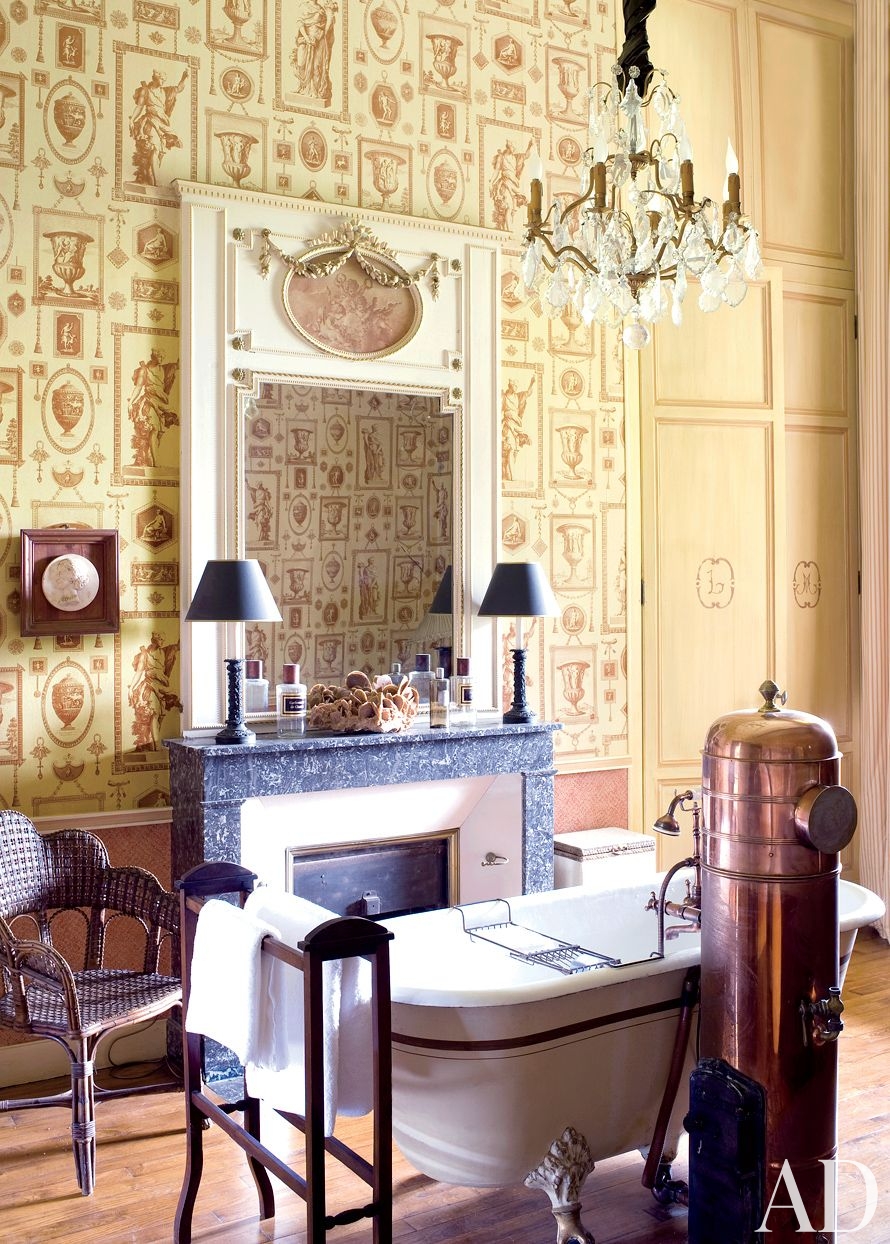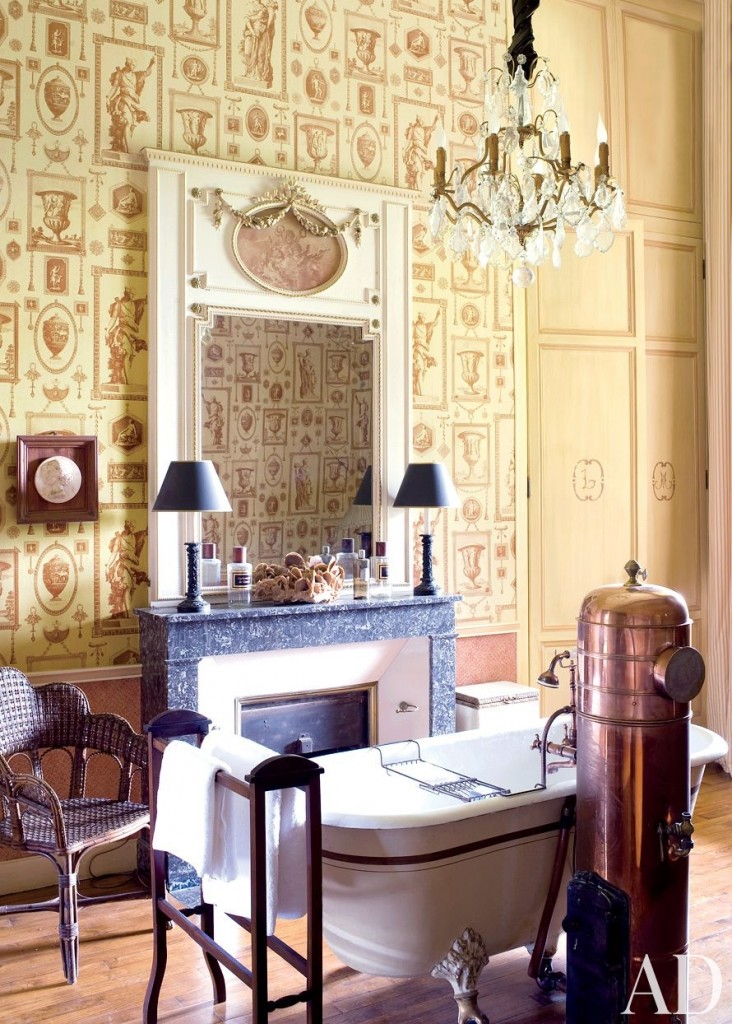 7.  Beach bathroom by Foley & Cox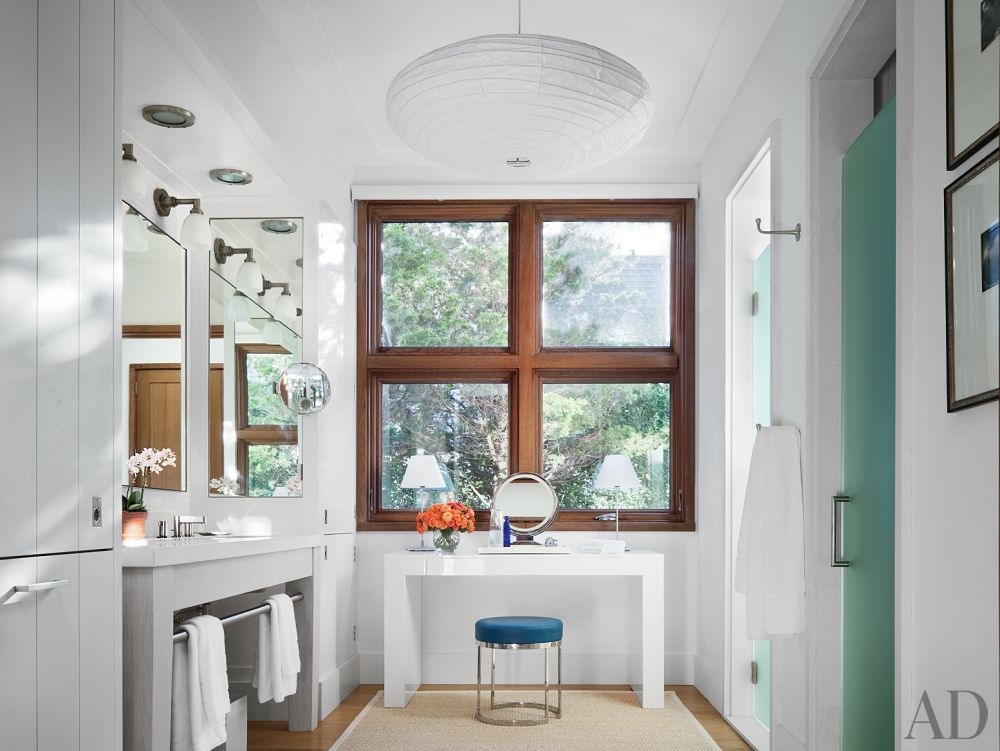 8.  Traditional bathroom by Suzanne Rheinstein and Associates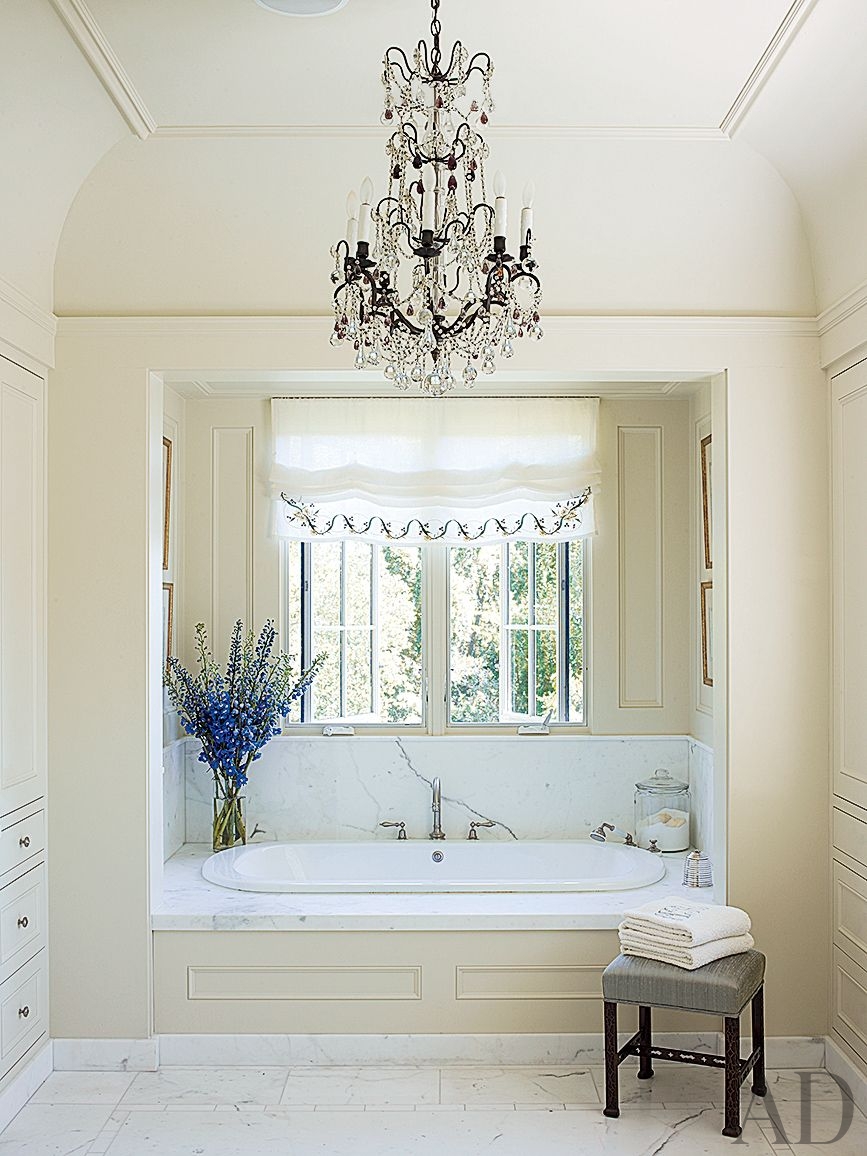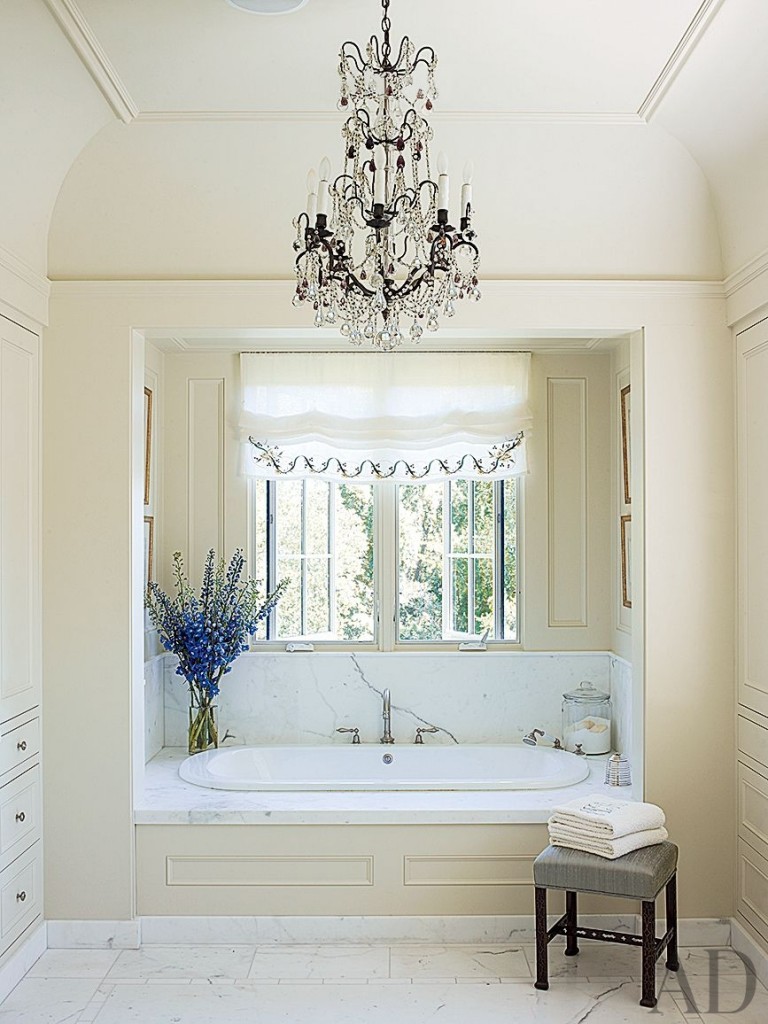 9.  Contemporary marble bathroom overlooking Manhattan – by Aparicio + Associates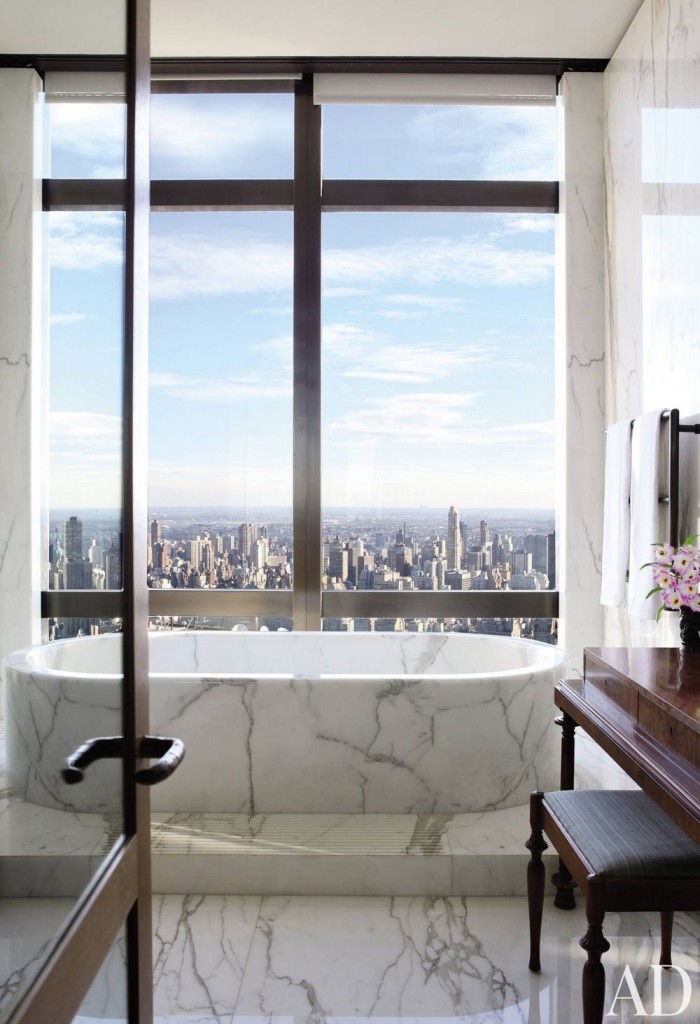 10.  Exotic bathroom by Malcolm James Kutner Inc.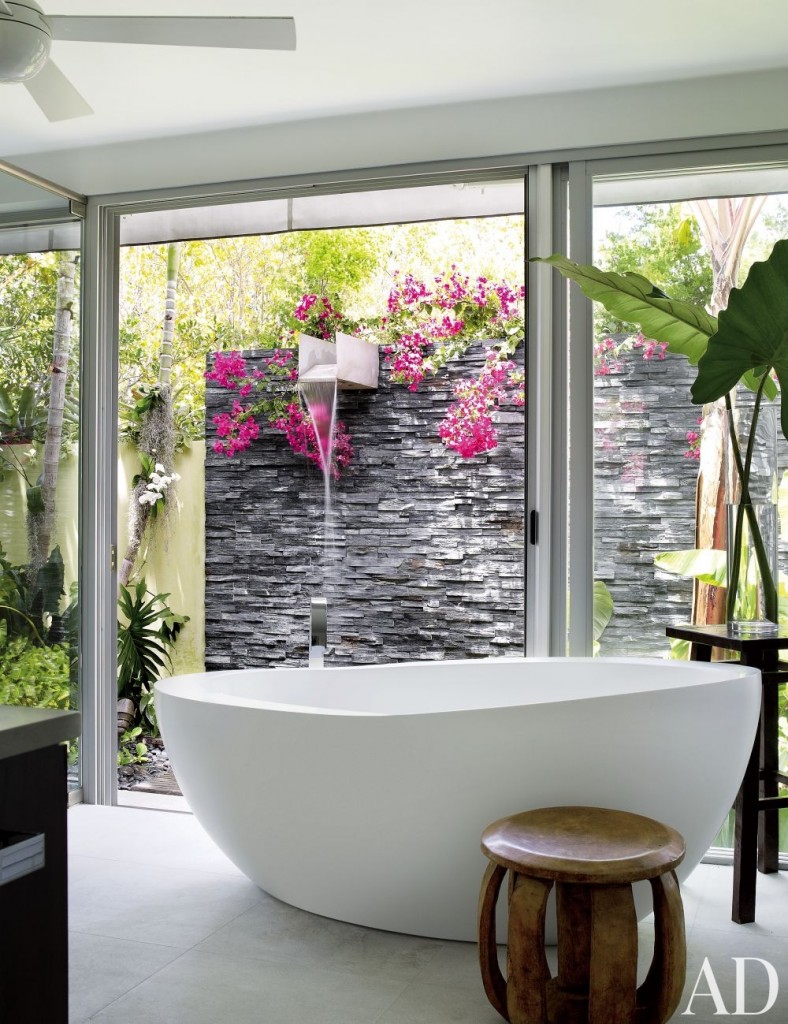 11.  Glamorous bathroom inspired by Dorothy Draper – by Craig Wright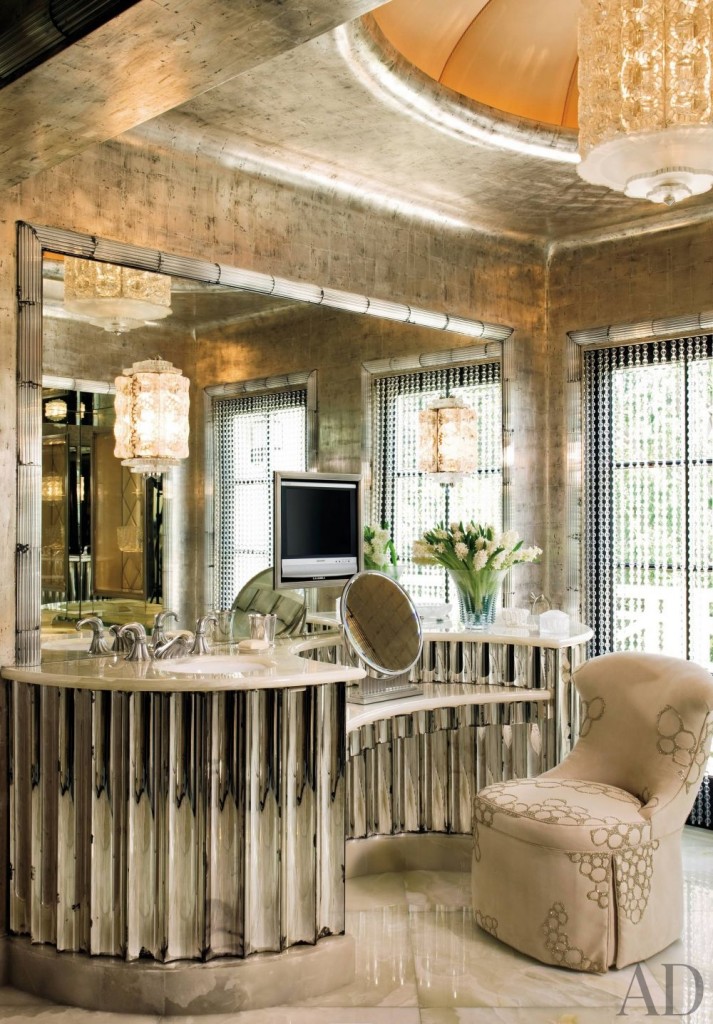 12.  Classic master bathroom by Mallory Mathison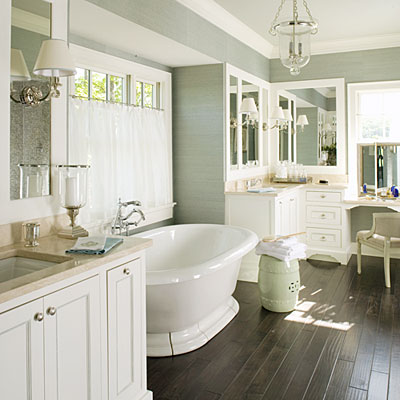 FAB-U-LOUS!
Are you in the mood for a bathroom makeover now, or are you dreaming of your "someday" house?
Which one is your favorite?
Jen
*Recent posts:
{Filthy to Fancy} Organizer Makeover
*You might also enjoy:
12 Inspirational Patios & Porches