Welcome back, friend. Today is Trash to Treasure day again, and for my latest project I'll show you how to make plastic look like metal with an easy paint treatment. I'll show you the step-by-step tutorial and then you'll also find four more T2T makeovers at the bottom from my blogging friends.
Here is today's project. I found this at an estate sale filled with all kinds of amazing goodies, but I practiced restraint and only brought home this plastic tub bucket (with a Dollar General sticker on the bottom, ha) – and a sweet vintage treasure which I'll show you further down in the post. Total money spent at the estate sale: $3.00.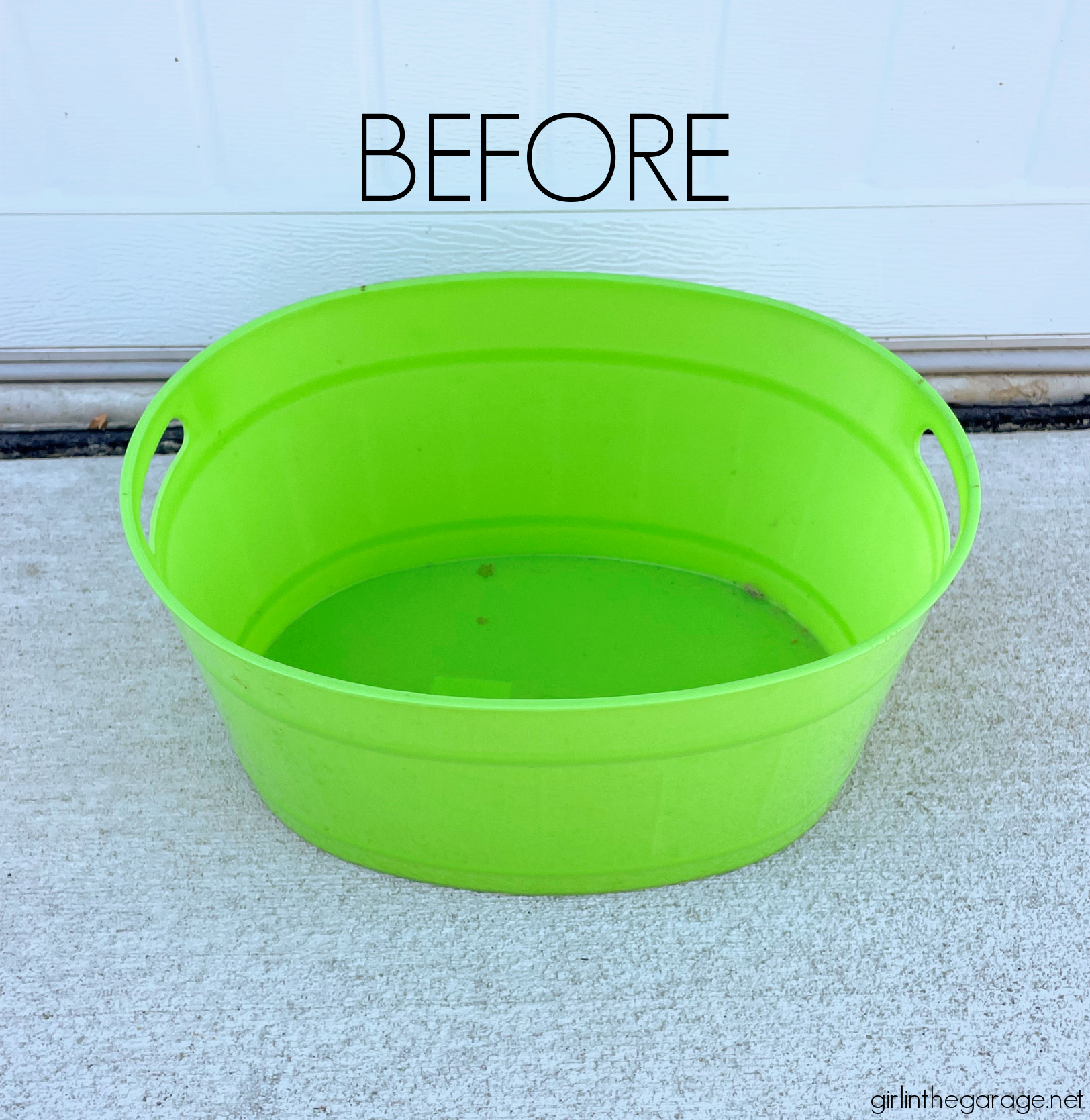 This post contains some affiliate links so you can easily find the products I use and recommend. Discover all my favorite brands and tools for doing DIY makeovers here.
You may be wondering, can plastic be painted? The answer is yes. It just needs a little bit of prep work for the best outcome. You can lightly sand some plastic surfaces to dull the shine and give it a quick scuff, like plastic furniture. In some cases, you might also want to apply a primer like Zinsser BIN shellac primer. This depends on what type of plastic you're painting, what purpose the item will have, and how much use it will get (daily vs. very rarely).
Of course since this is a cheap $1 bucket for a quick decor project, I skipped straight to painting and hoped for the best. In hindsight I probably should've at least primed it first.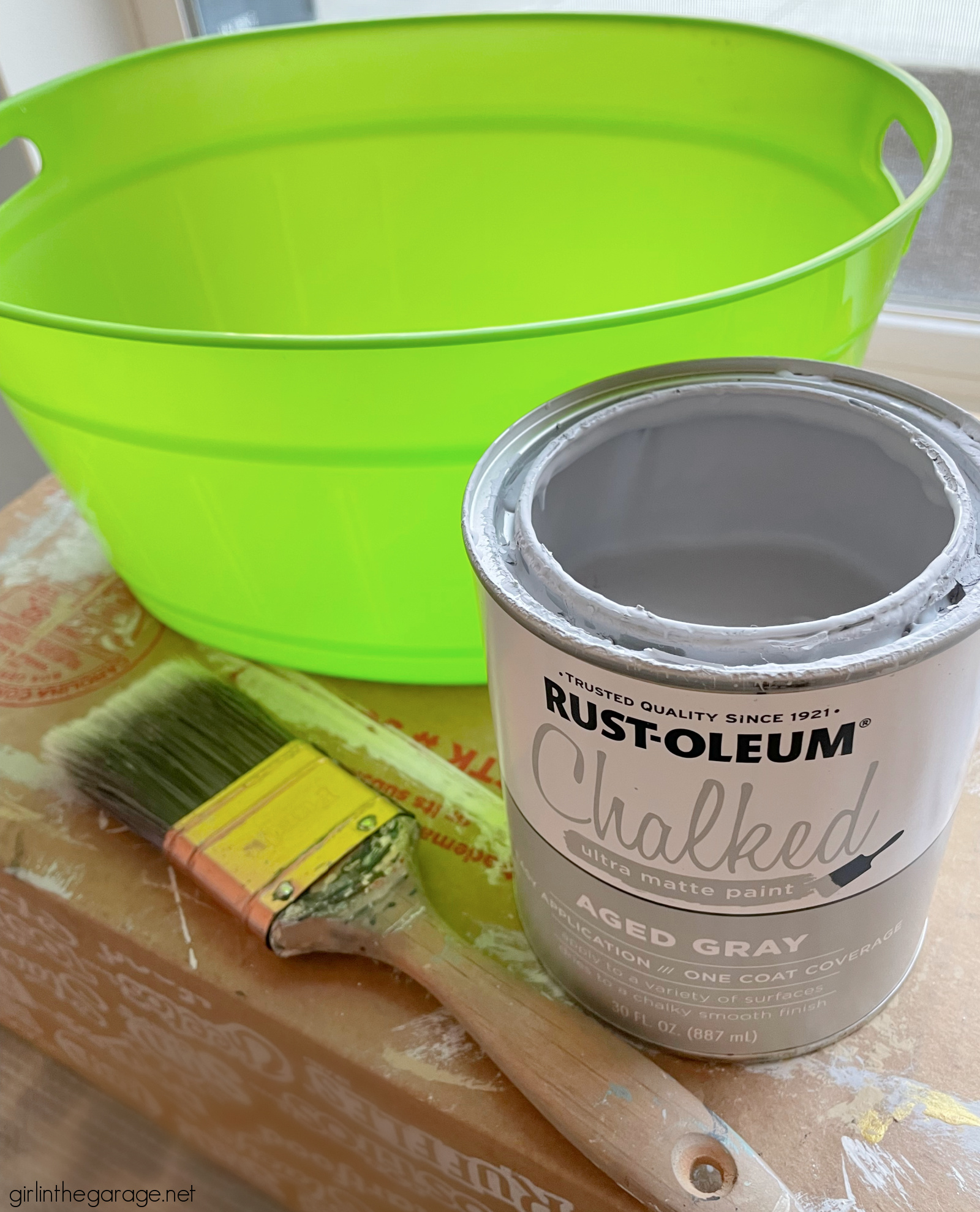 How to make plastic look like metal: I chose a light gray paint I already had, Rustoleum Chalked Paint in Aged Gray. Read my honest review of Rustoleum Chalked Paint here. I brushed two coats on with one of my favorite Purdy paint brushes, letting the paint dry overnight between coats. Don't worry about the paint being perfectly smooth, because you want there to be some extra texture so it ends up looking like an old metal bucket later.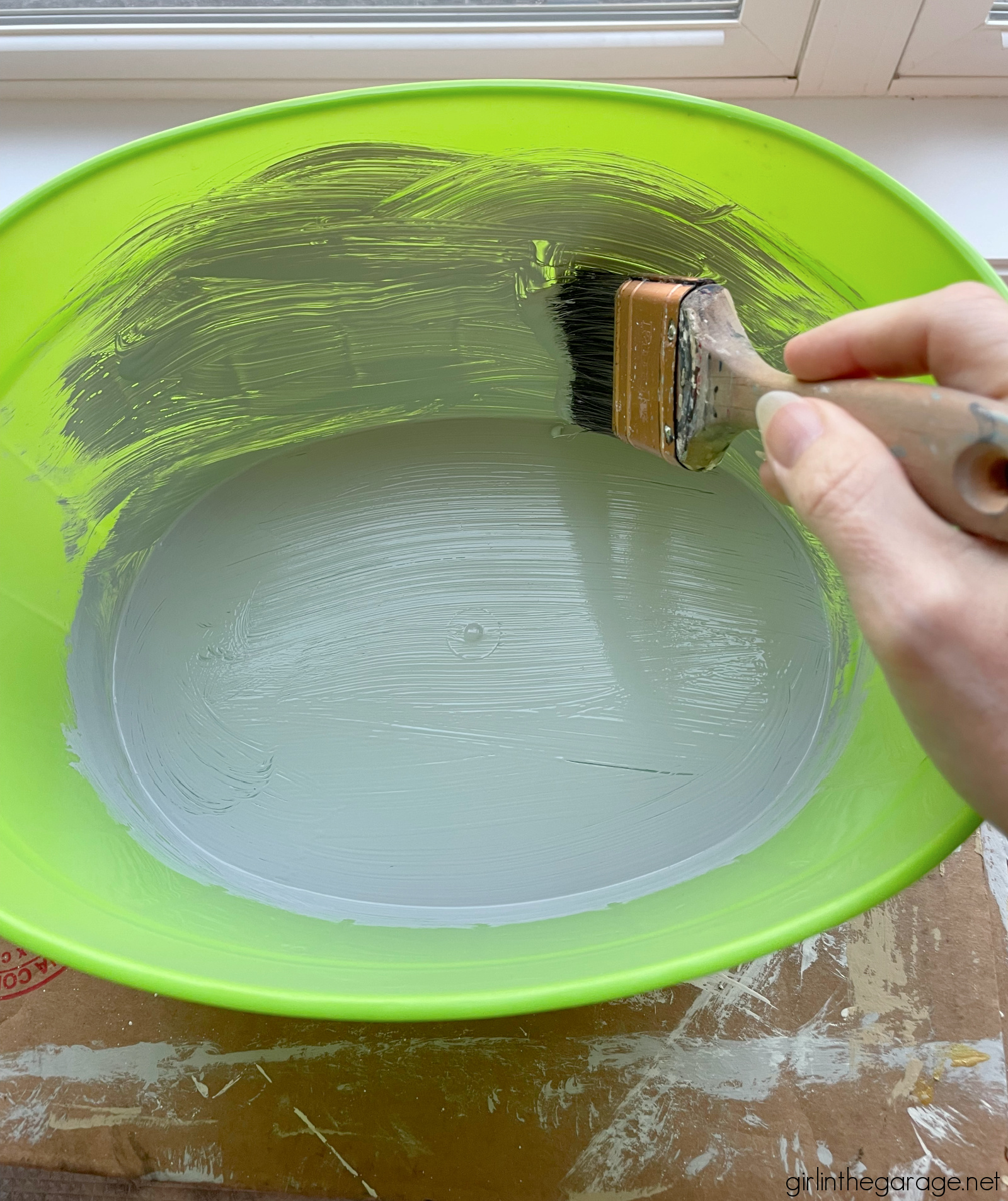 Below you can see some of the texture from the paint drying in different directions.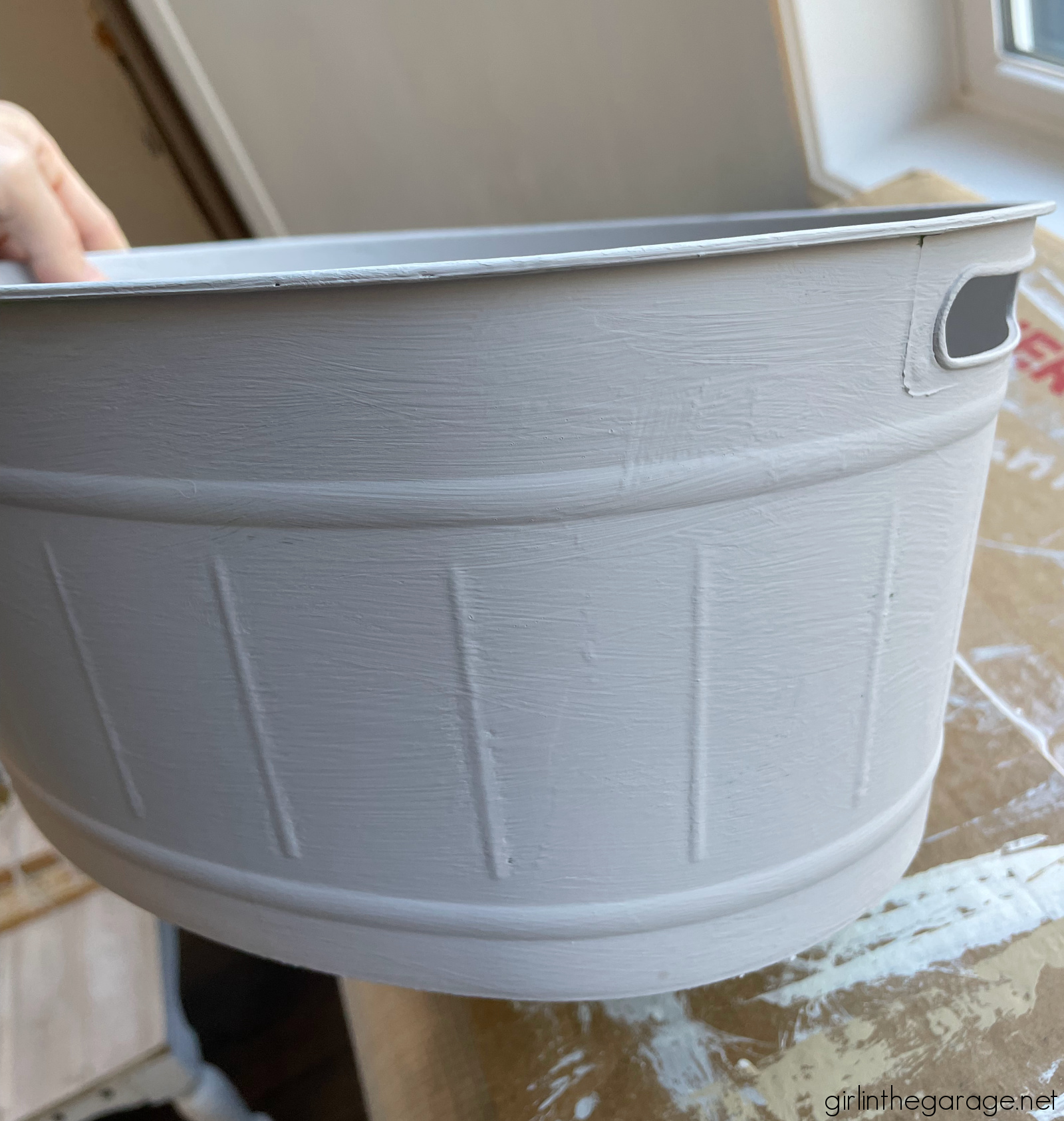 Next, if you want your faux metal bucket to look more new than old, you can lightly dry brush some metallic silver paint over the gray to add some shine.
However I wanted this painted plastic bucket to look like old, aged metal. I rubbed Annie Sloan's black furniture wax on the bucket with a lint-free cloth, starting on the inside just to see how it would look in case I made a mistake.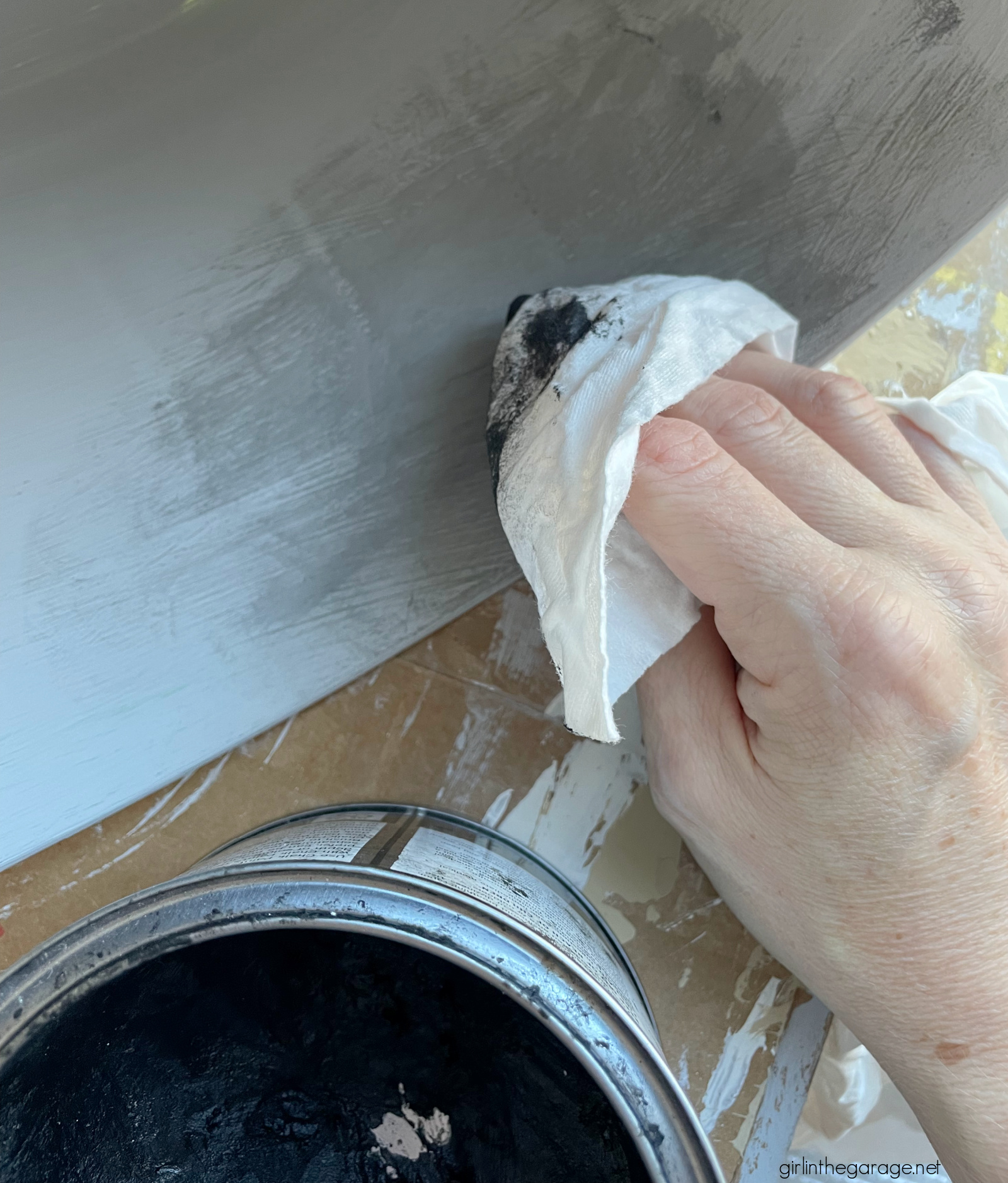 Thankfully I liked the outcome and kept going around the outside. The black wax will darken the gray and make it look like an old galvanized tin.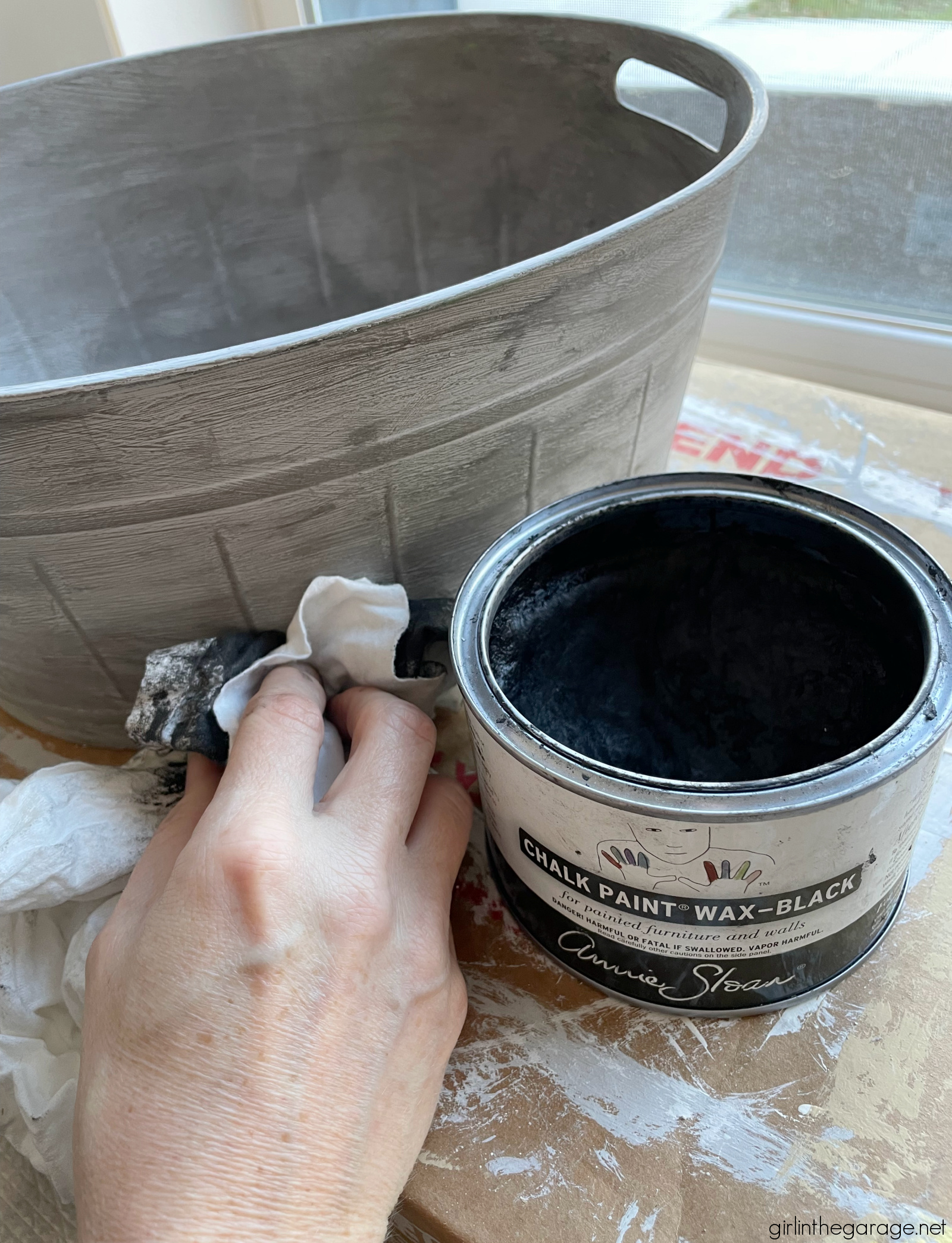 For fun, I got four packs of these fake snowballs from Hobby Lobby (50% off = $8 total) and filled the bucket with them. Beware of glitter, you've been warned.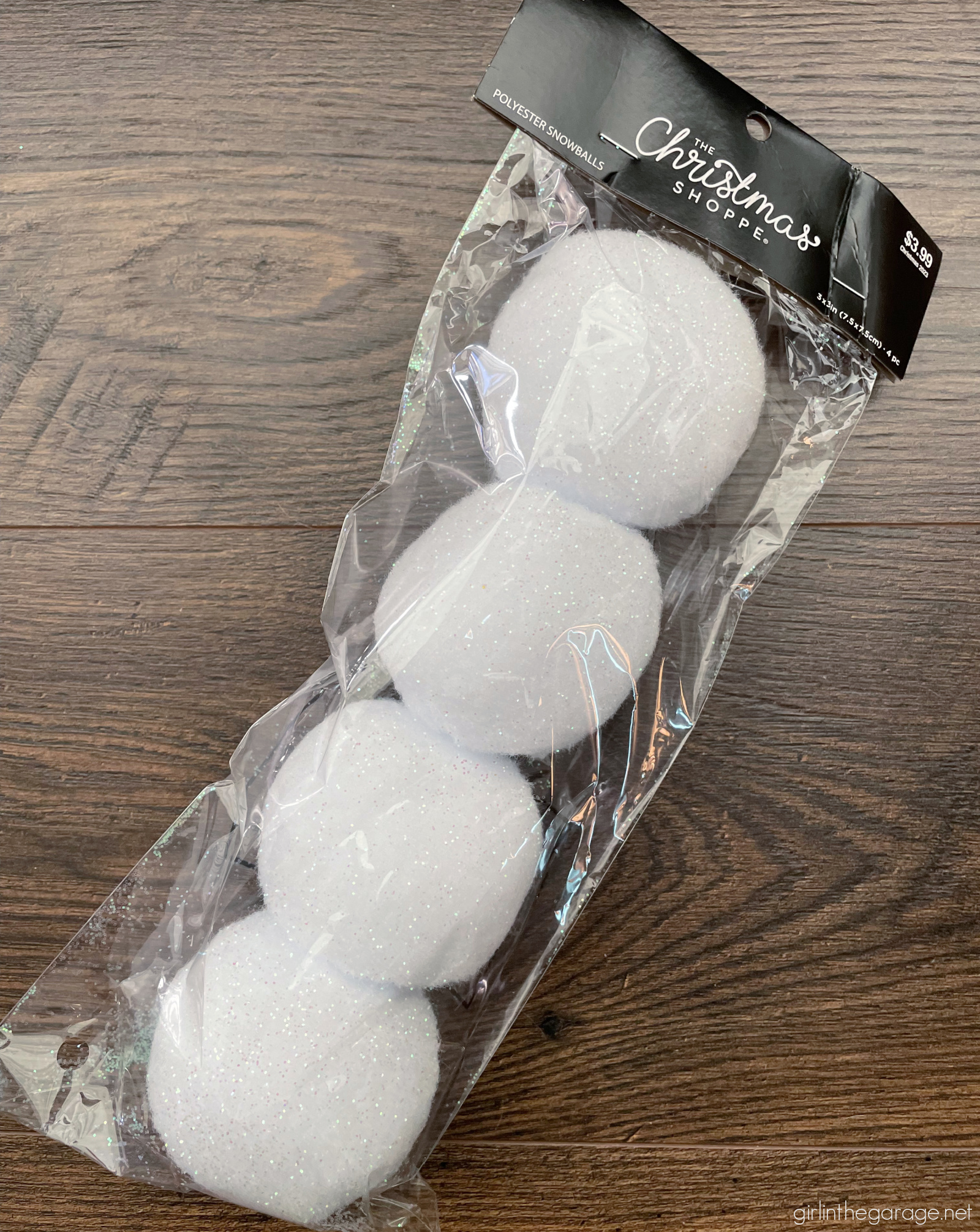 This sweet vintage Thermos was my other estate sale score that day. It's not in perfect condition but it's so festive, and it was only $2.00!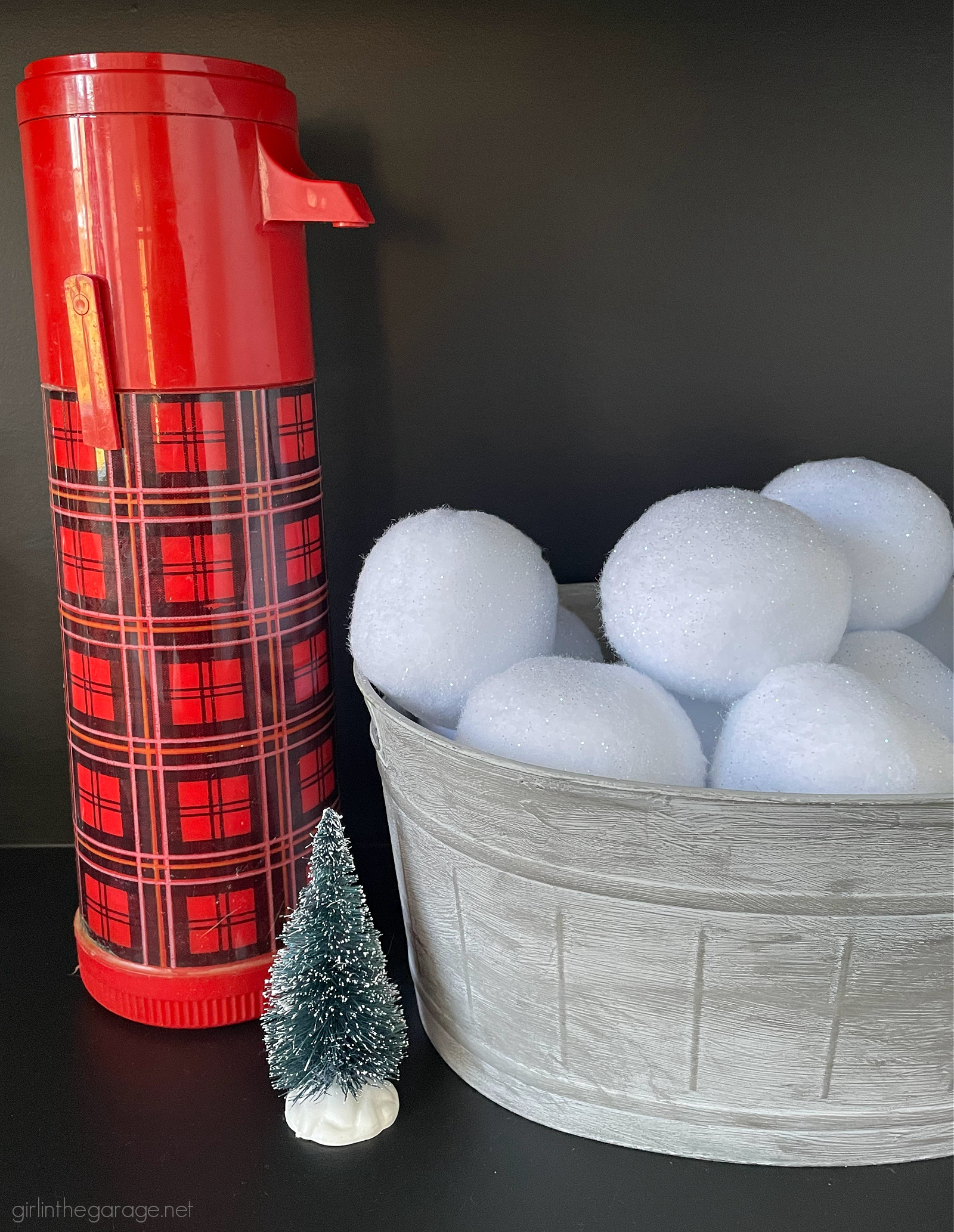 We're ready for an indoor snowball fight!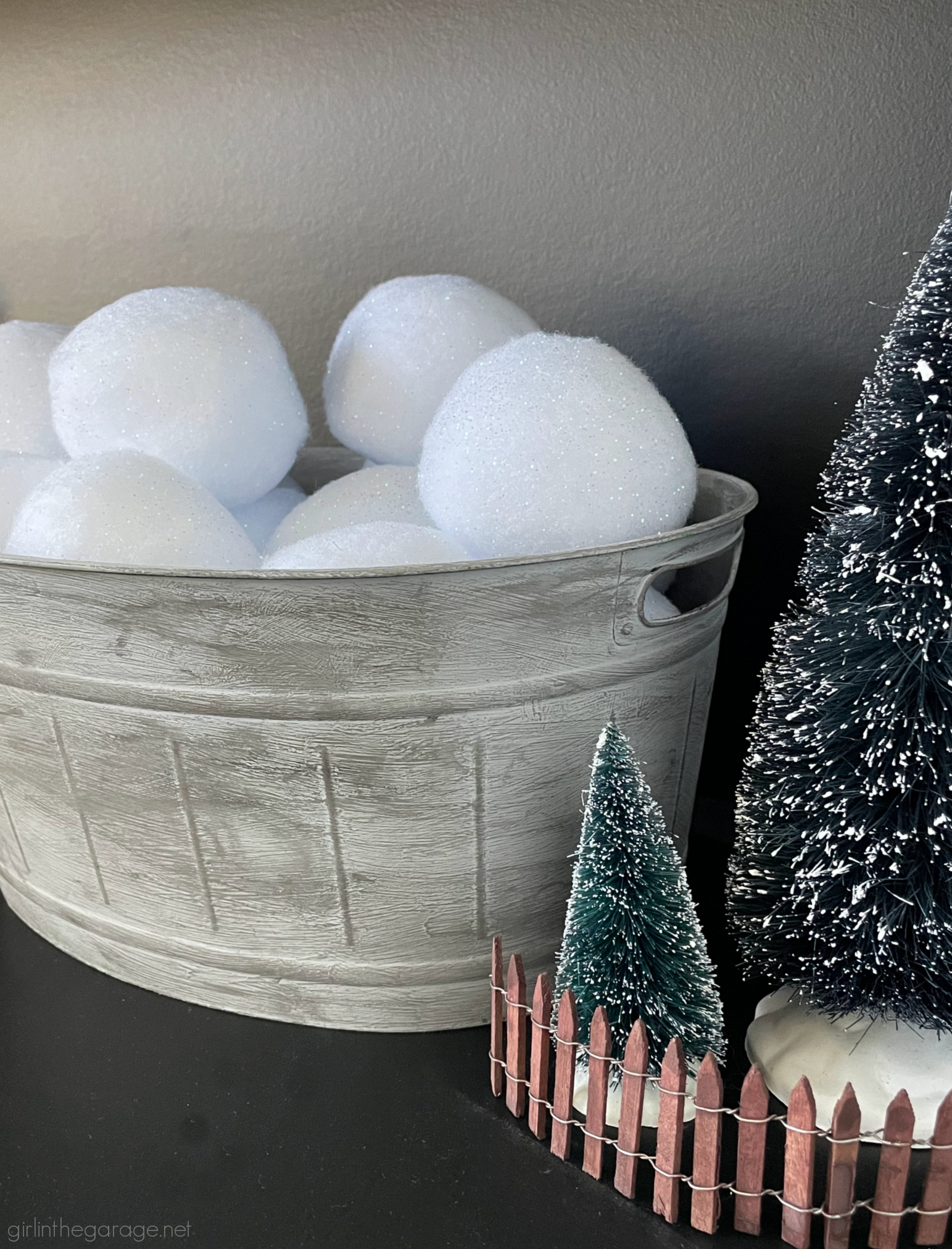 That green plastic bucket looks amazingly better now as a painted faux metal bucket, and it weighs almost nothing. While I wouldn't recommend getting it wet or using it for food, it can be used as decor in so many ways.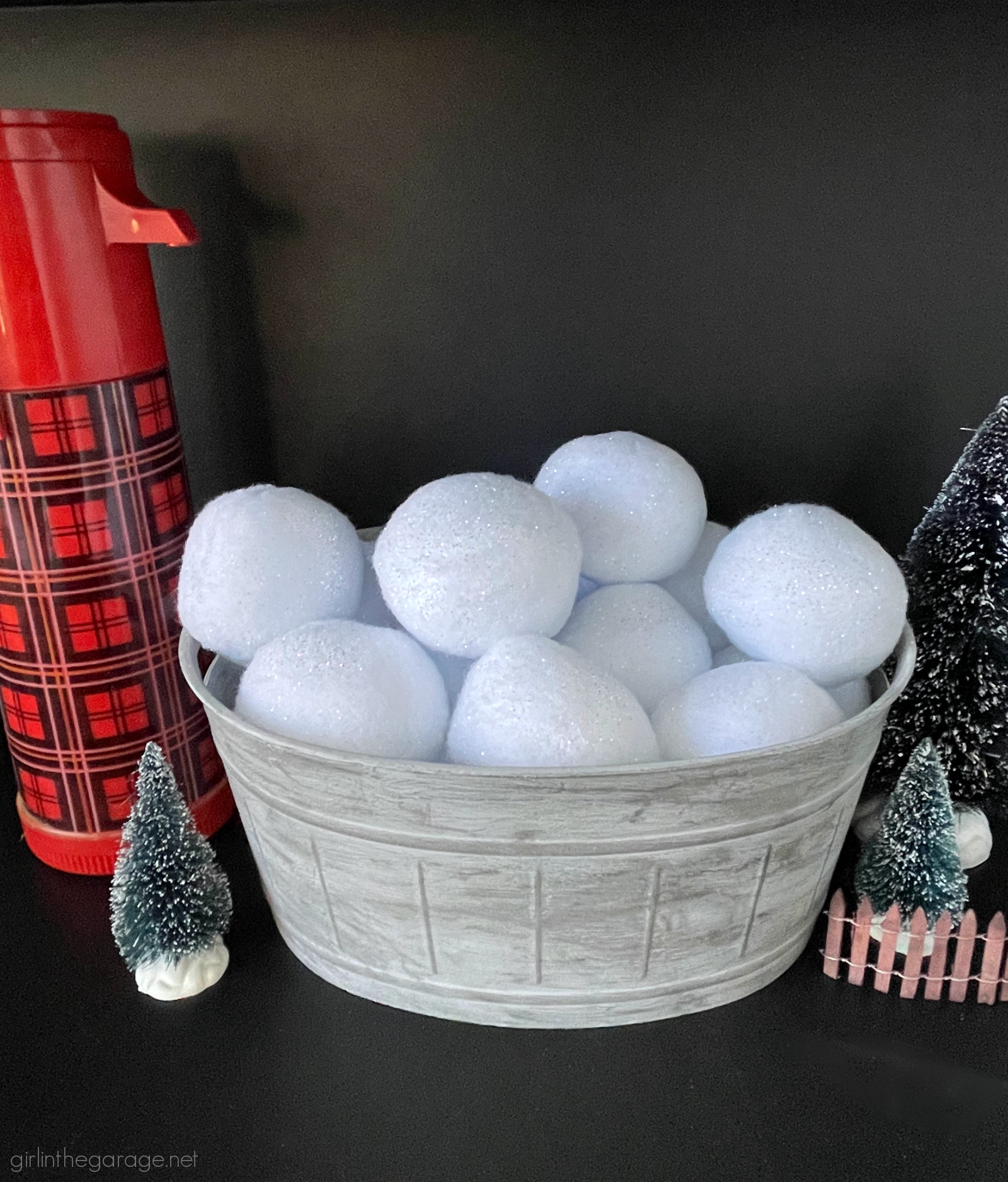 Here's another example – the painted plastic bucket filled with bright flowers: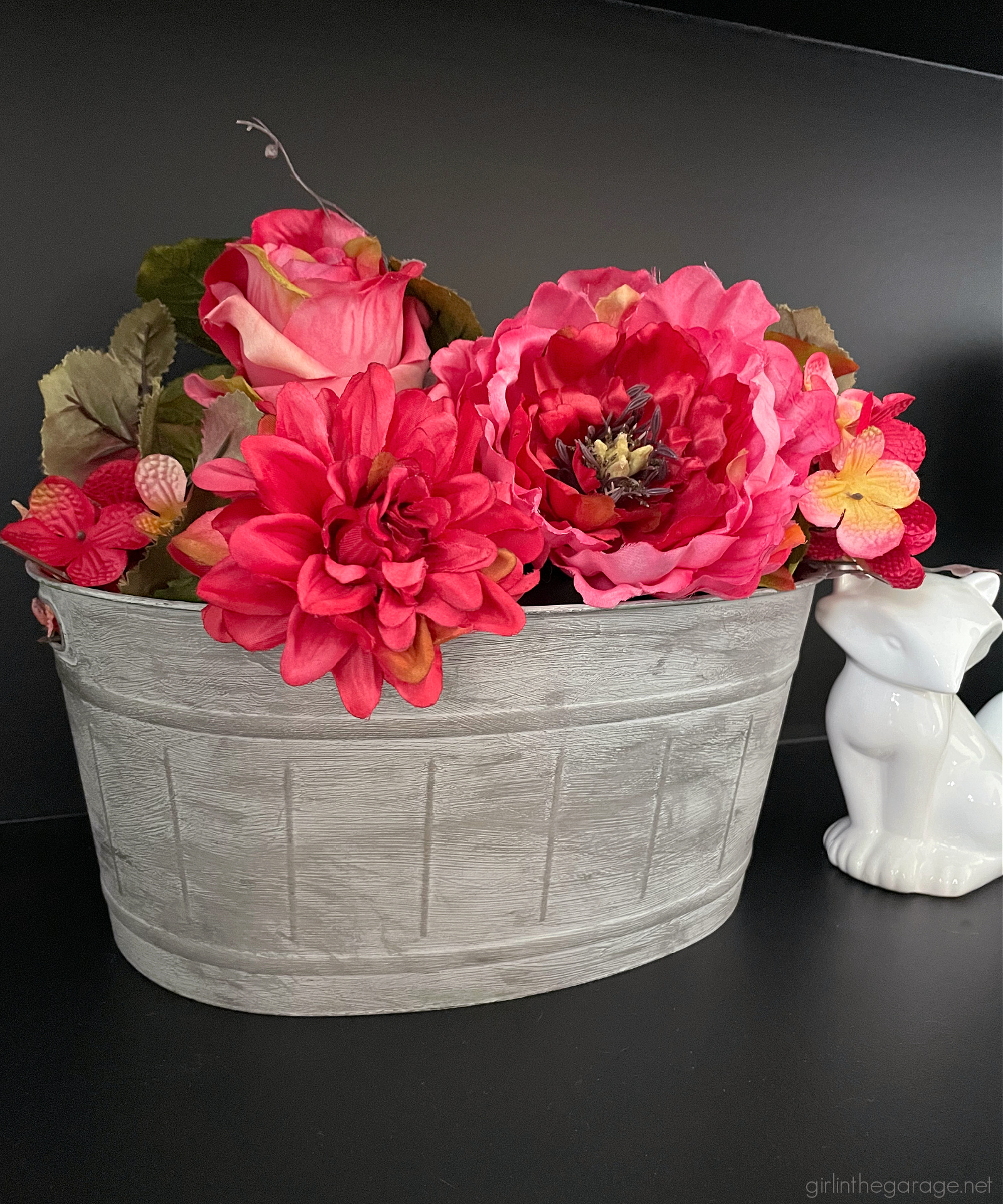 Friend, I hope this project has inspired you to try something similar.
Feel free to share this with a friend who might want to paint plastic buckets, or Pin it to easily find again later.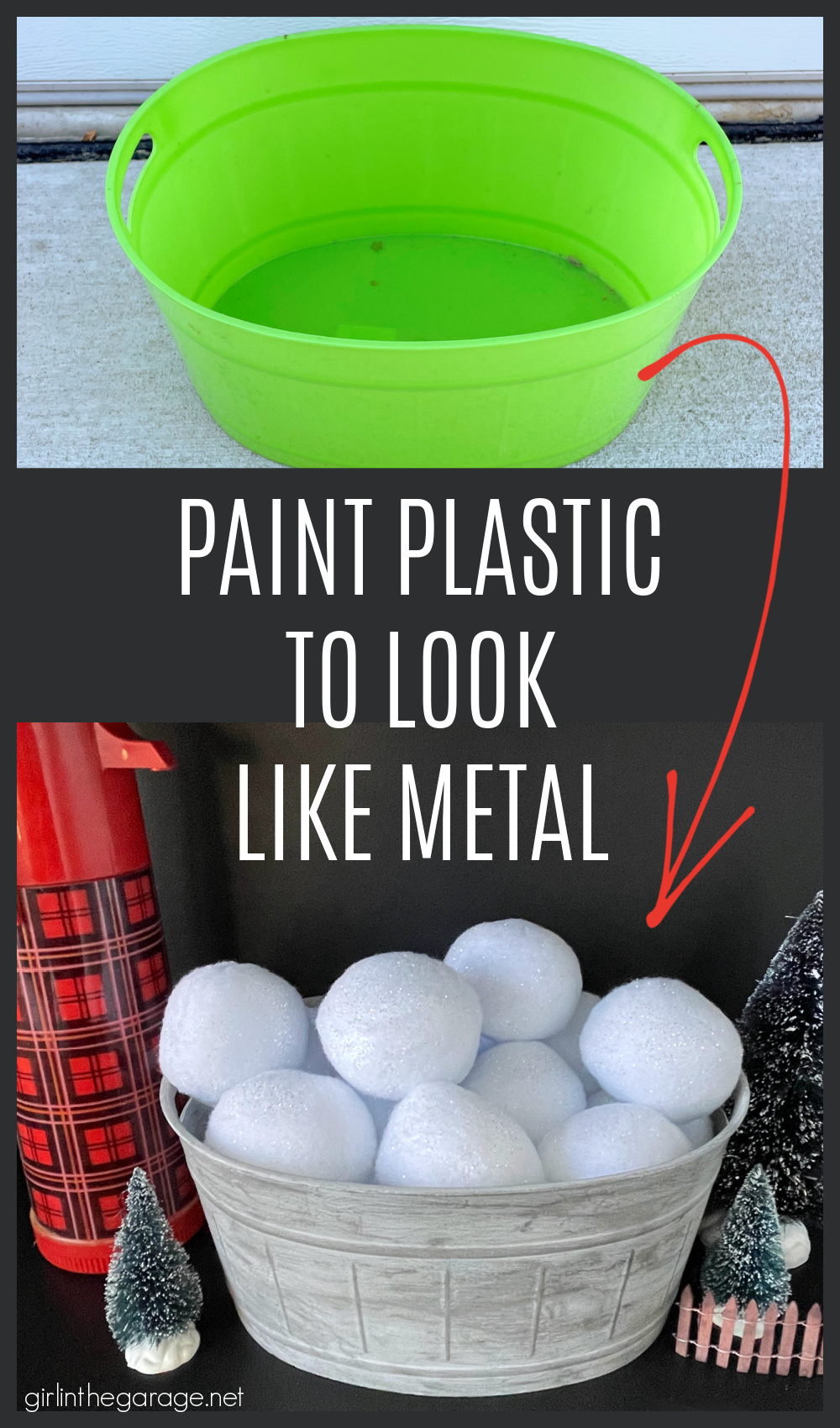 And here's a non-winter before and after: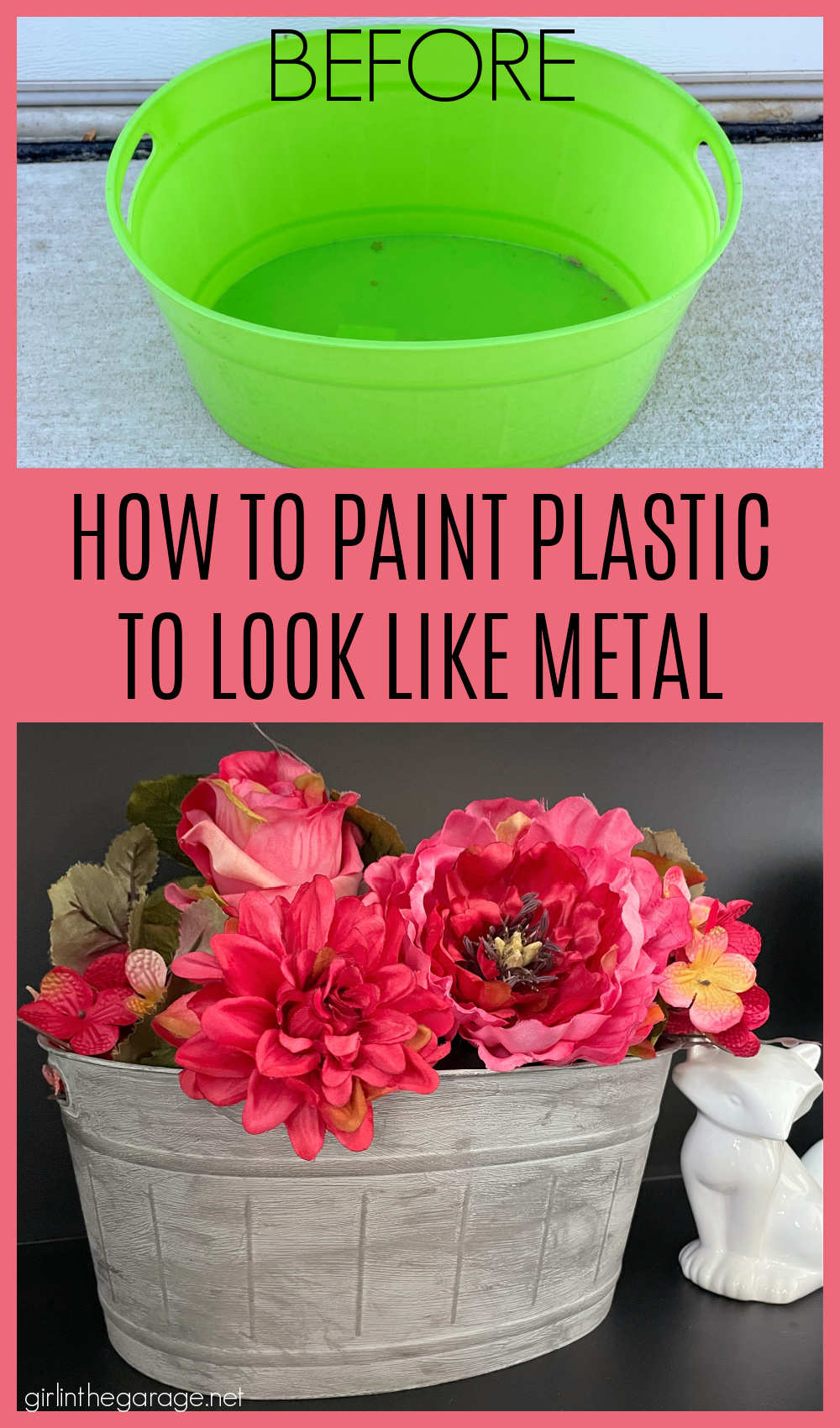 As promised, now it's Trash to Treasure time with my friends!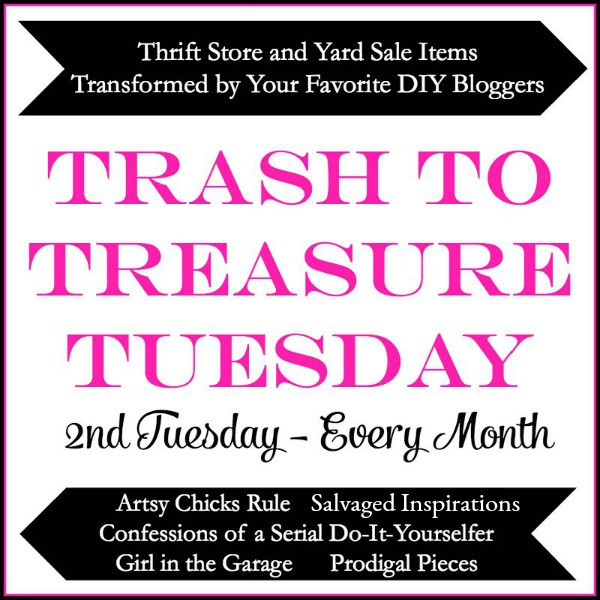 Below are their Before photos – visit the links underneath to see the amazing Afters and to learn how they did it: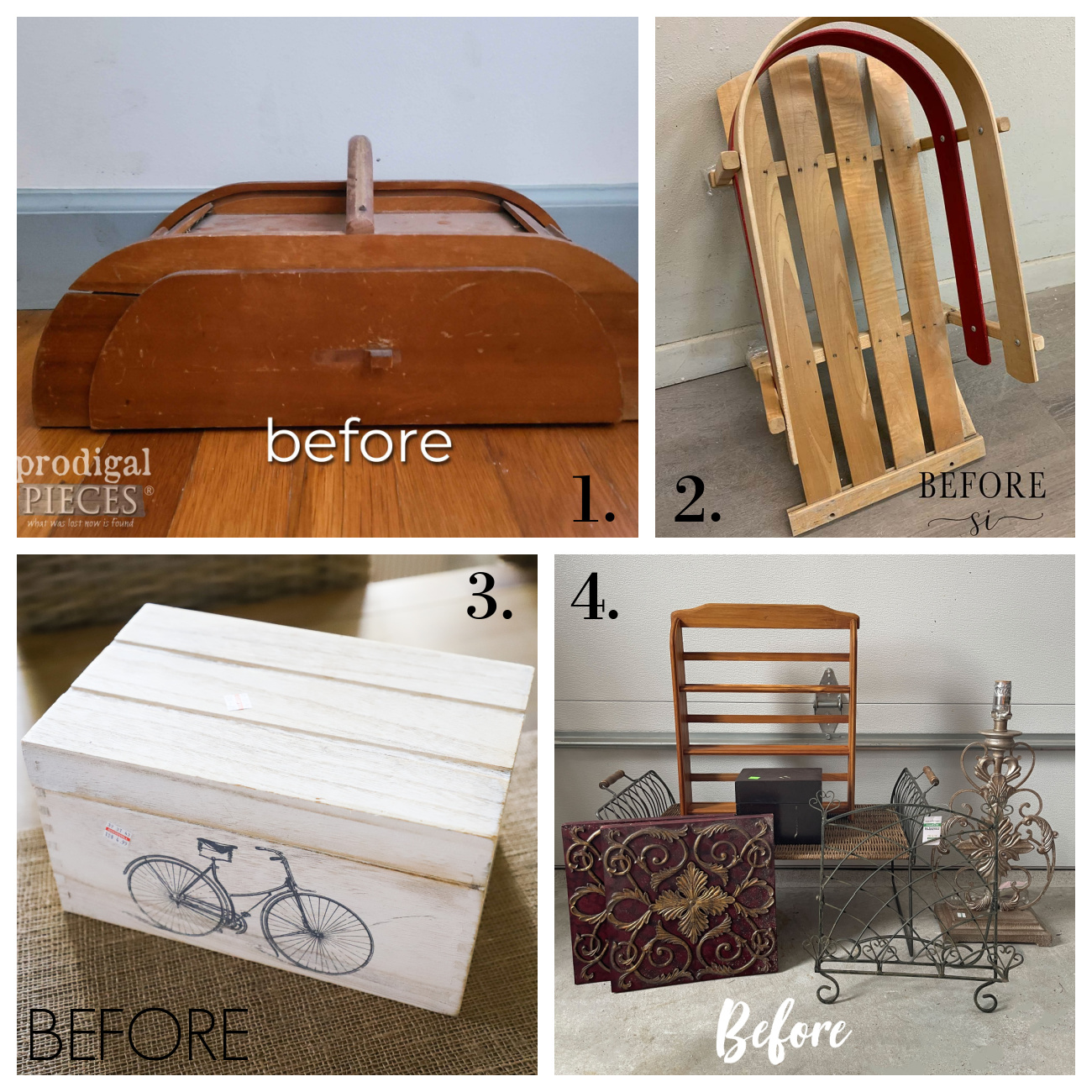 1. Prodigal Pieces
2. Salvaged Inspirations
3. Artsy Chicks Rule
4. Confessions of a Serial DIYer
You might also like this project: How to Paint a Plastic Mirror to Look Like Wood