Friend, I've got a fun and funky new makeover to share with you today. (I've been so busy with house stuff and then was sick for 2 weeks, so it's good to be back!) It's Trash to Treasure Day again with my blogging friends (see their projects at the end of this tutorial), and today I'll show you how to turn a thrifted Goodwill storage box into stylish decor while painting a cheetah print pattern.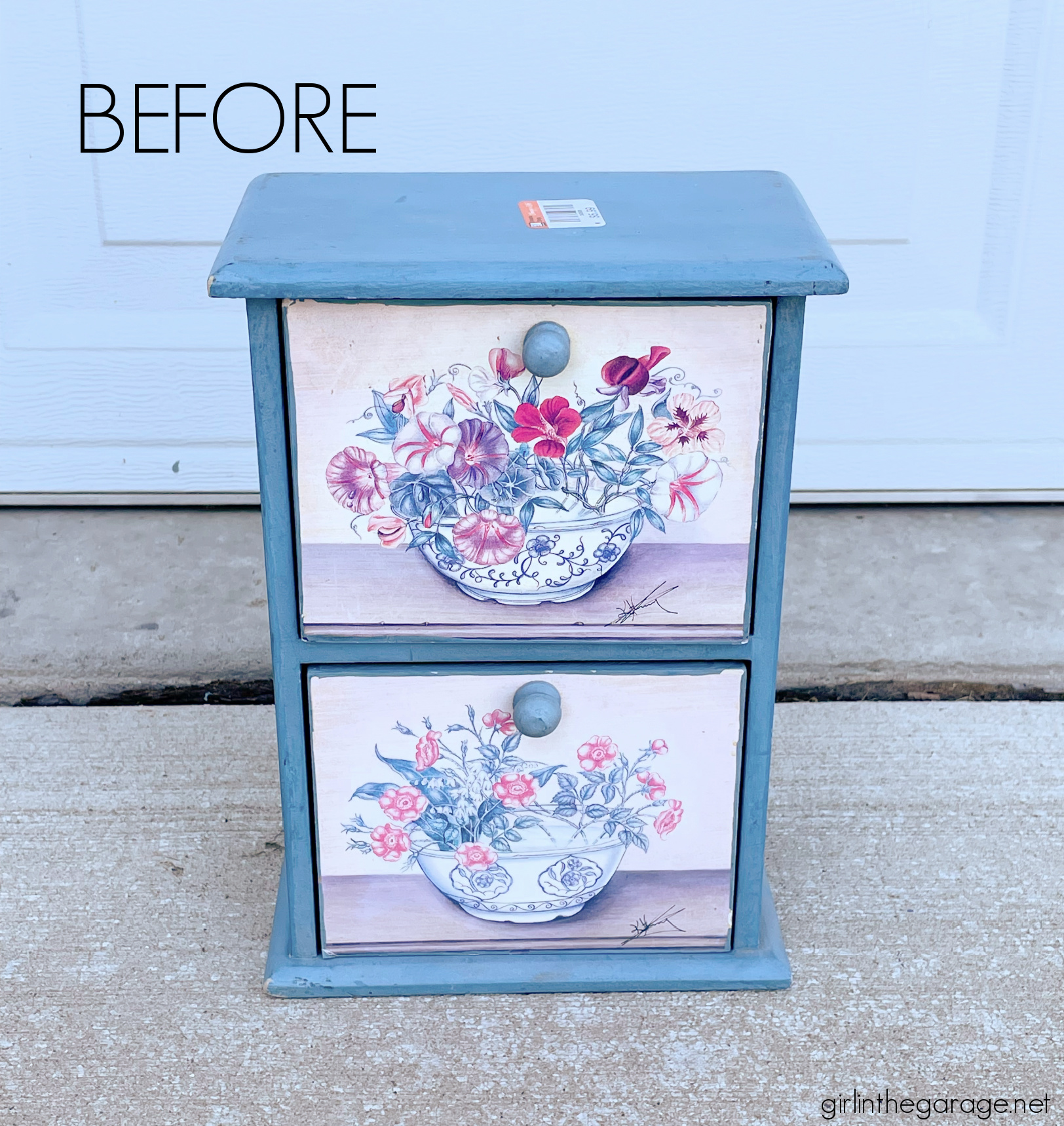 This post contains some affiliate links so you can easily find the products I use and recommend. Discover all my favorite brands and tools for doing DIY makeovers here.
This box was small, but for $5.99 it's a great piece to have some fun with and try something new and bold that you might not want to test on a larger piece of furniture.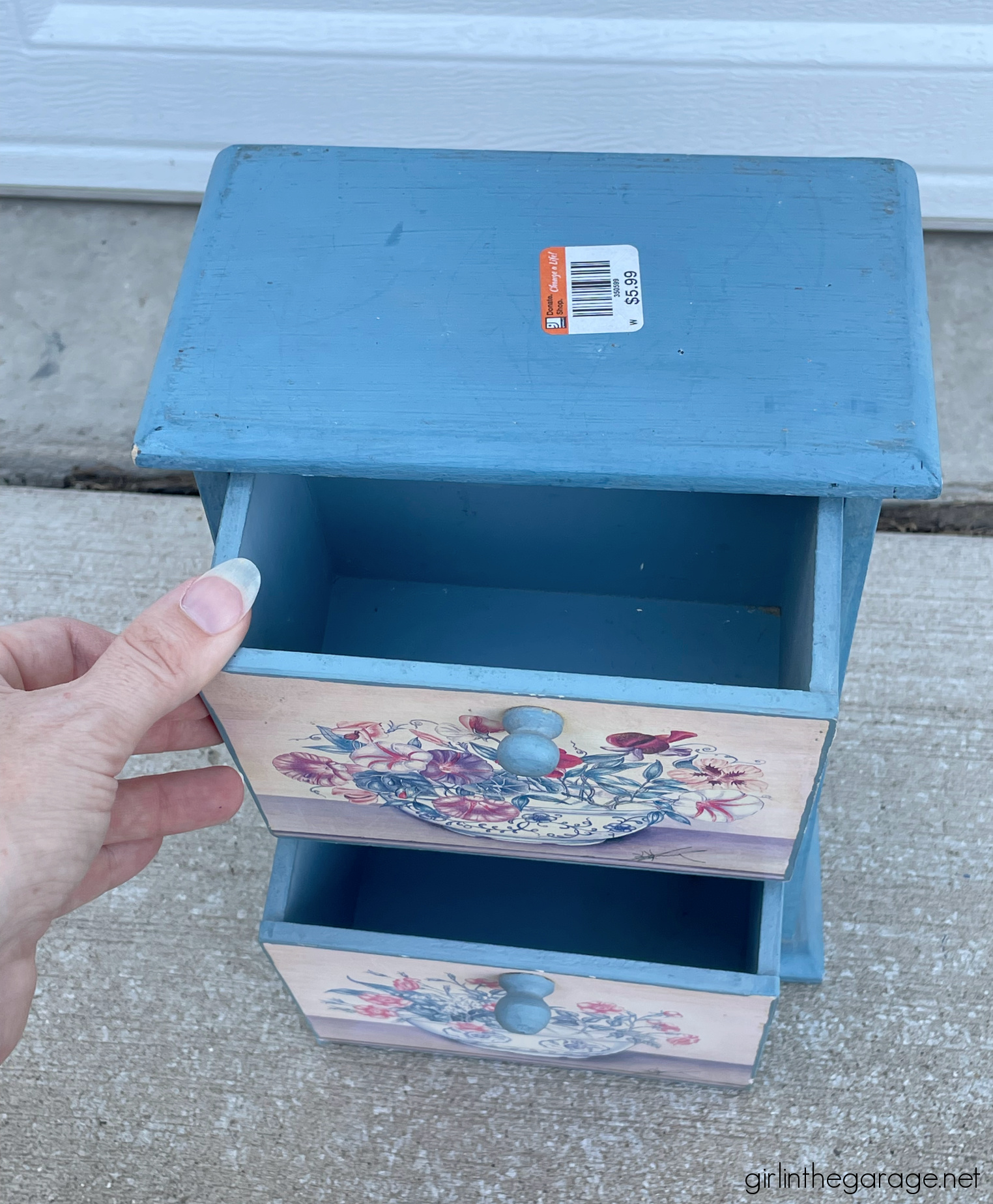 First I cleaned the dust and cobwebs away with a damp towel and lightly sanded the box all over.
Then I painted it with two coats of Country Chic Paint in the color Road Trip with one of my favorite Purdy paint brushes. Road Trip is a light taupe color – very neutral. You can see where I used this Country Chic color and several others on this whimsical stenciled bookcase earlier this year.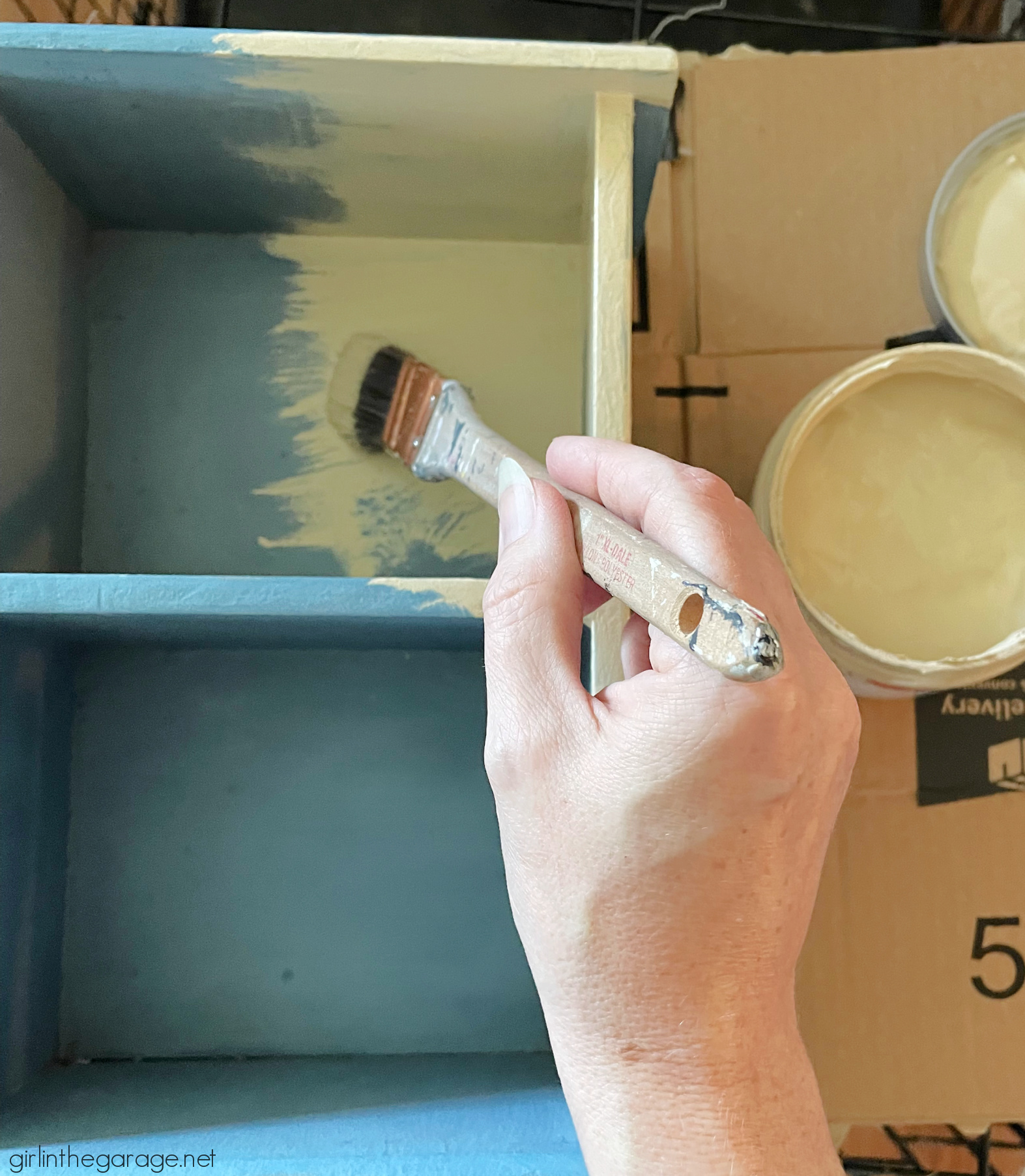 I wanted to create some texture, so I brushed the paint on in all different directions and let it dry.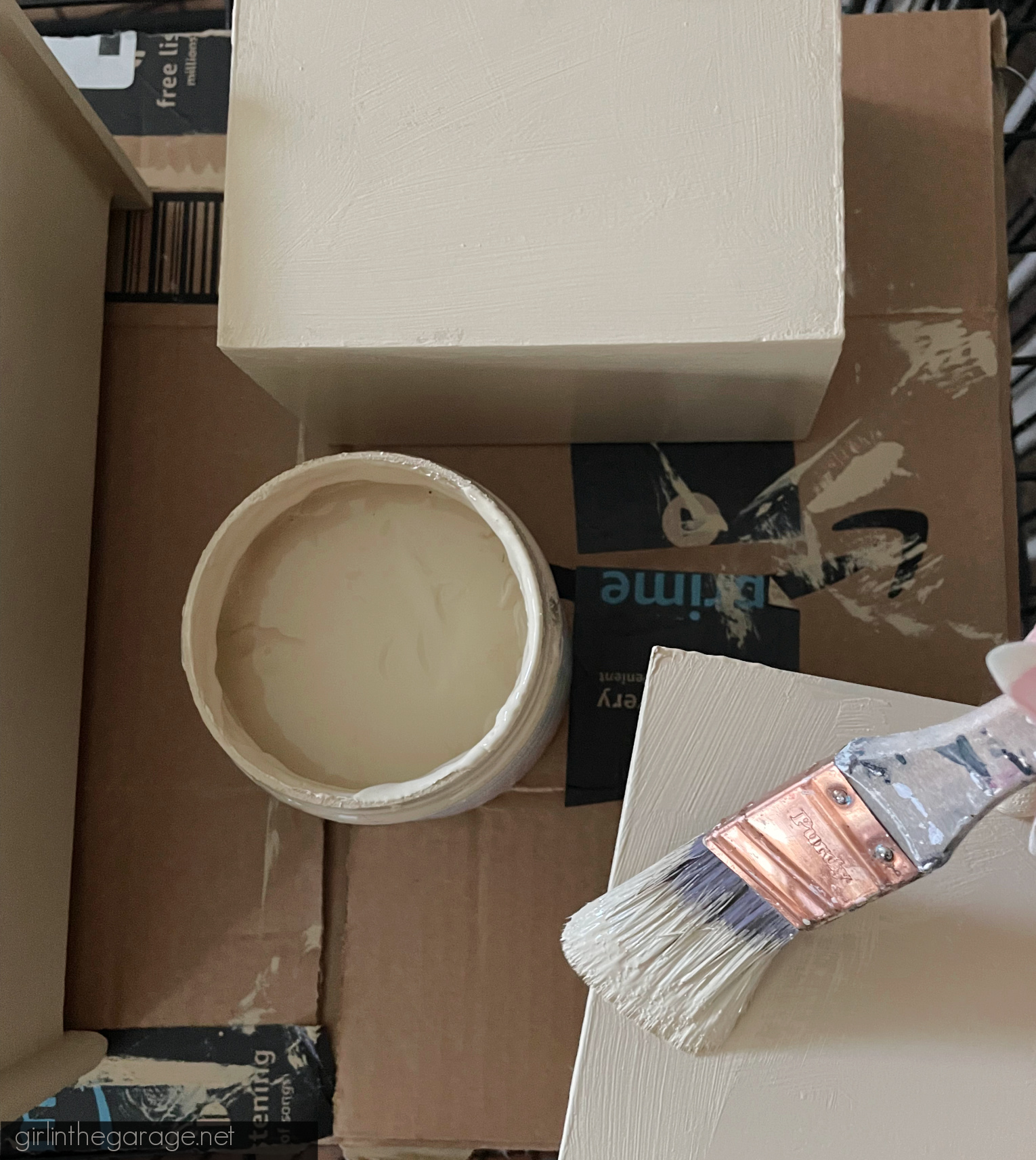 Next I planned to use this cheetah print wall stencil that I won from Royal Design Studio Stencils a few years ago. This would create a fun accent wall, but I thought it best to try on a smaller project. The stencil is almost too big for this thrifted box, but I made it work. You just have to lay the excess part of the stencil so that it stays flat and doesn't move around.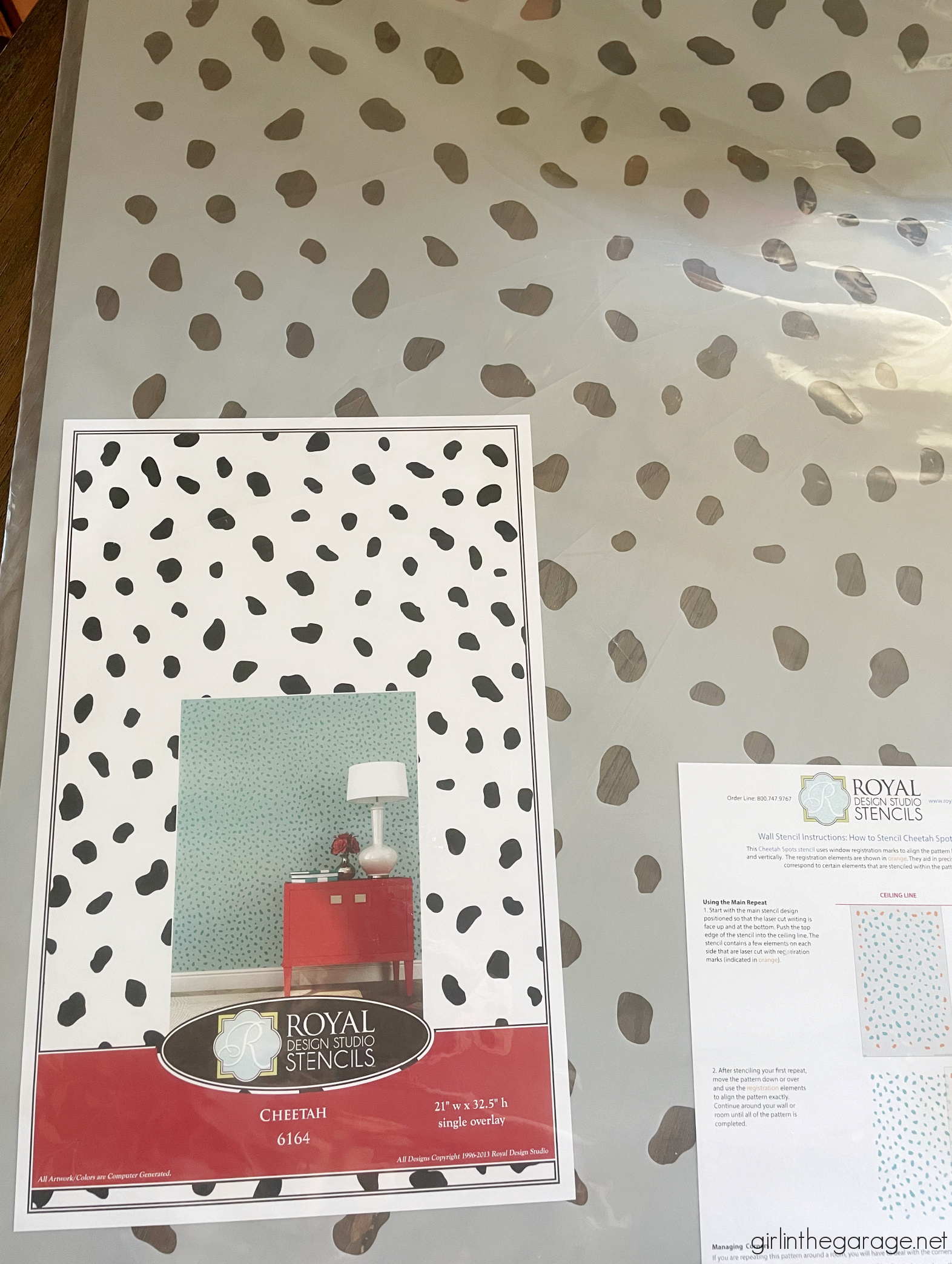 For the cheetah print spots, I used Country Chic Paint in the color Liquorice (black). I dabbed the end of the stencil pouncer in the paint and blotted it onto a paper towel, removing the excess paint. Then I applied it onto the spots, waited a few moments, and then did a second coat. (You really need two hands for this part, so it was difficult to take a photo!)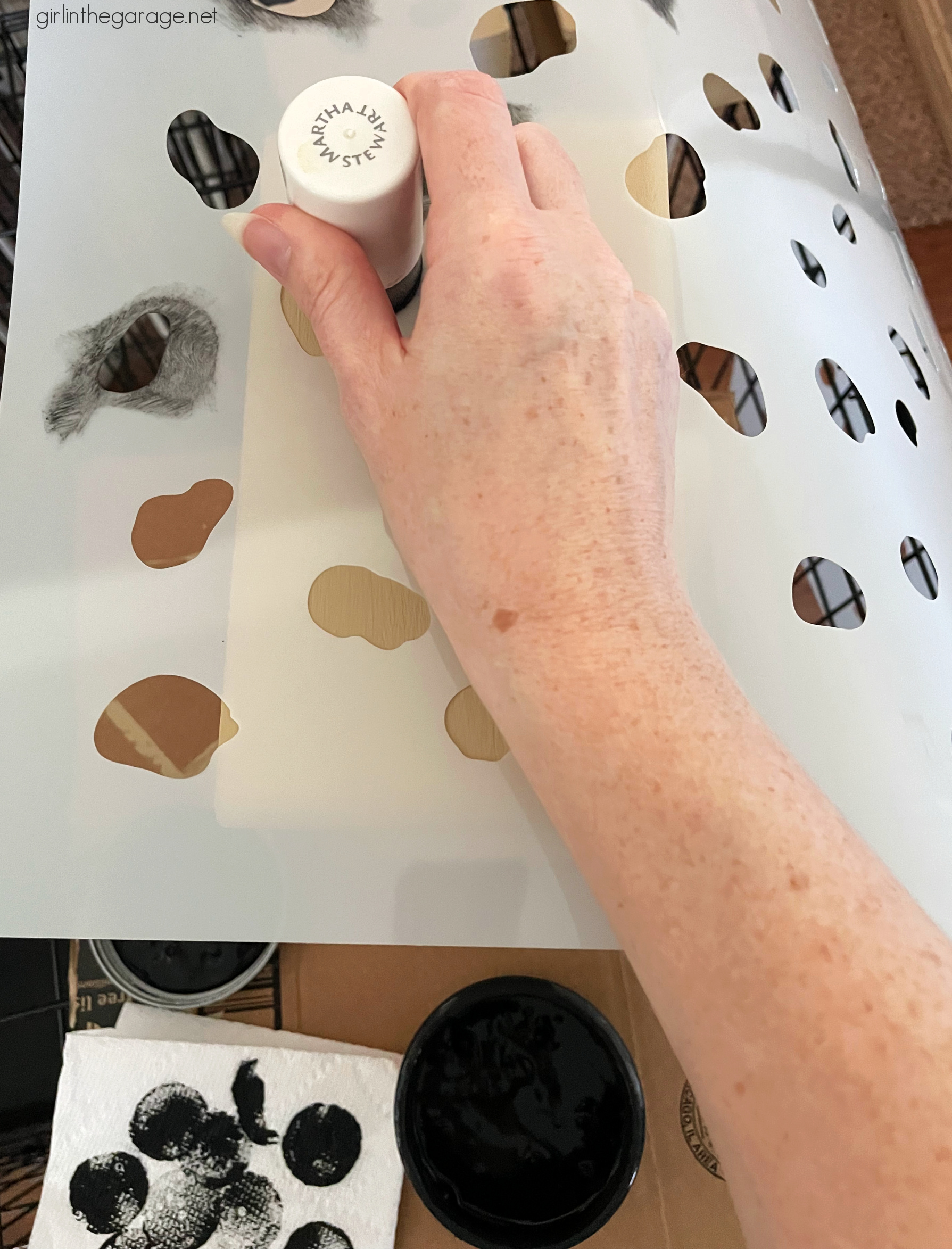 I haven't seen many real cheetahs up close, but I'm pretty sure their coats are not pristinely clean and smooth. The extra texture from the paint helped for the next step…
Finally I used Annie Sloan's dark (brown) wax to turn the taupe color into more of a light brown, and the wax settled into the textured areas nicely to give the slight appearance of fur lines. The wax was applied directly with a lint-free cloth.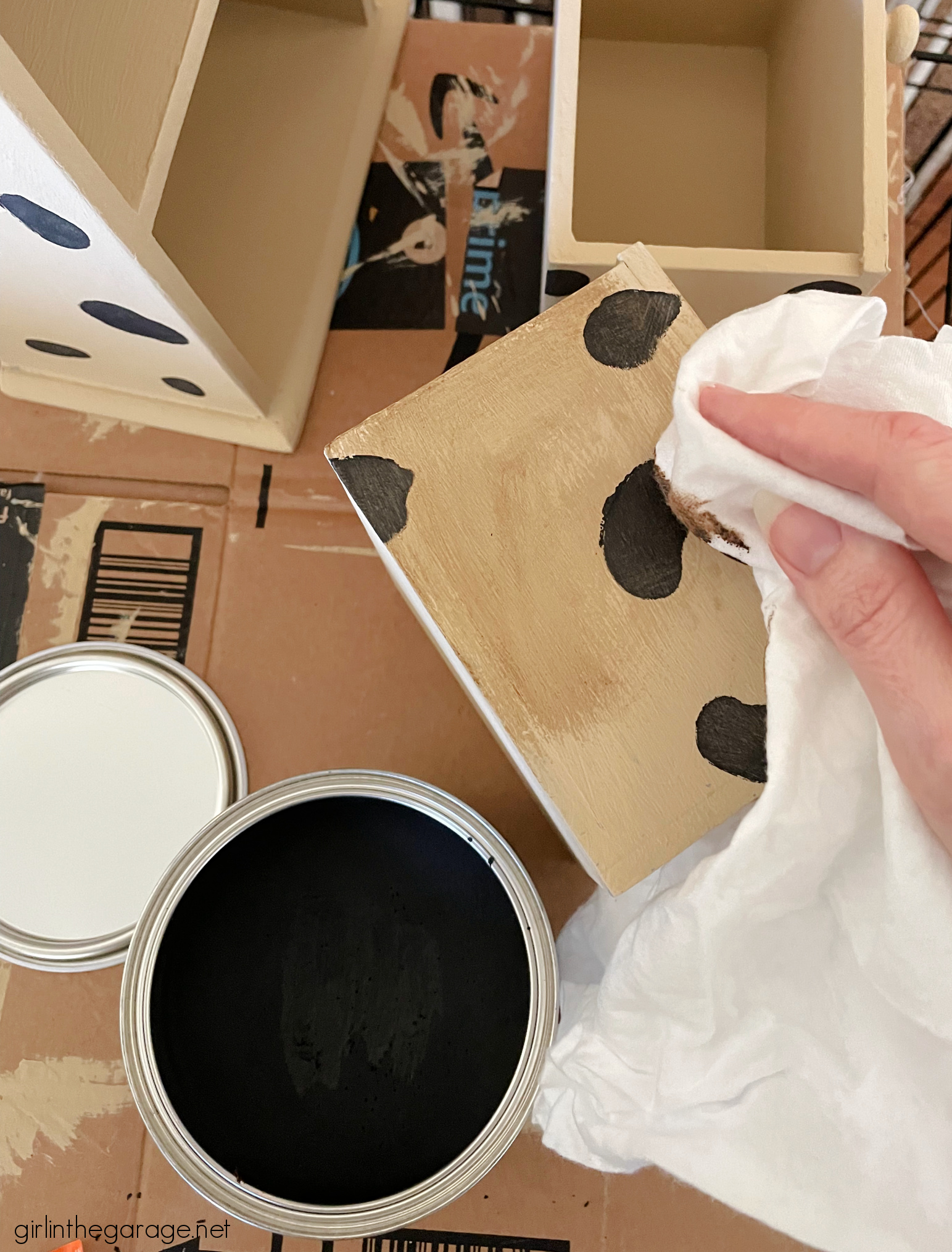 And here is the final look of this thrifted wooden box. Painting a cheetah print isn't so hard, is it?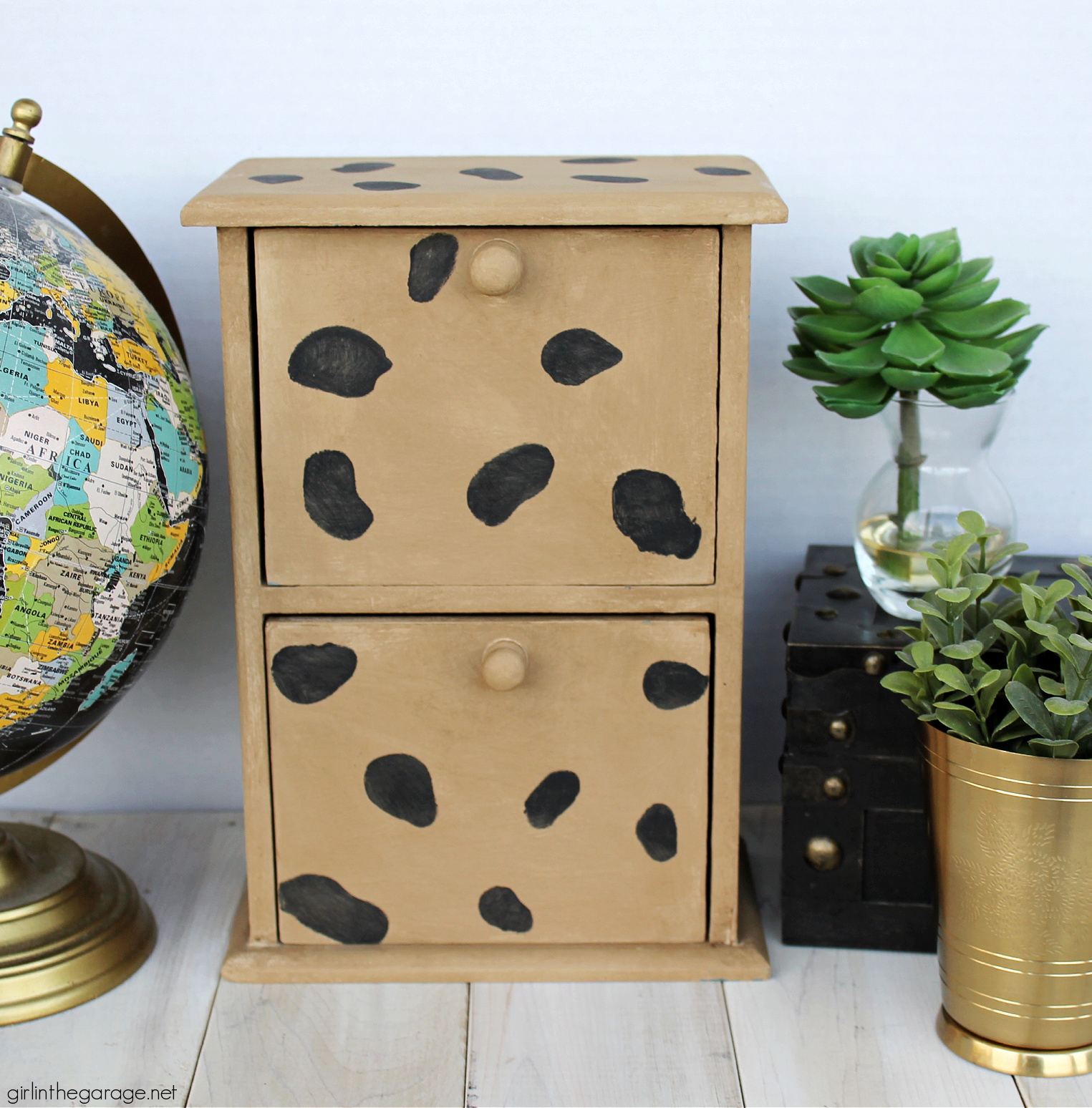 I also added some stenciling to the sides of the drawers for a little surprise.
This box reminds me of something you'd find at World Market or Pier One – what do you think?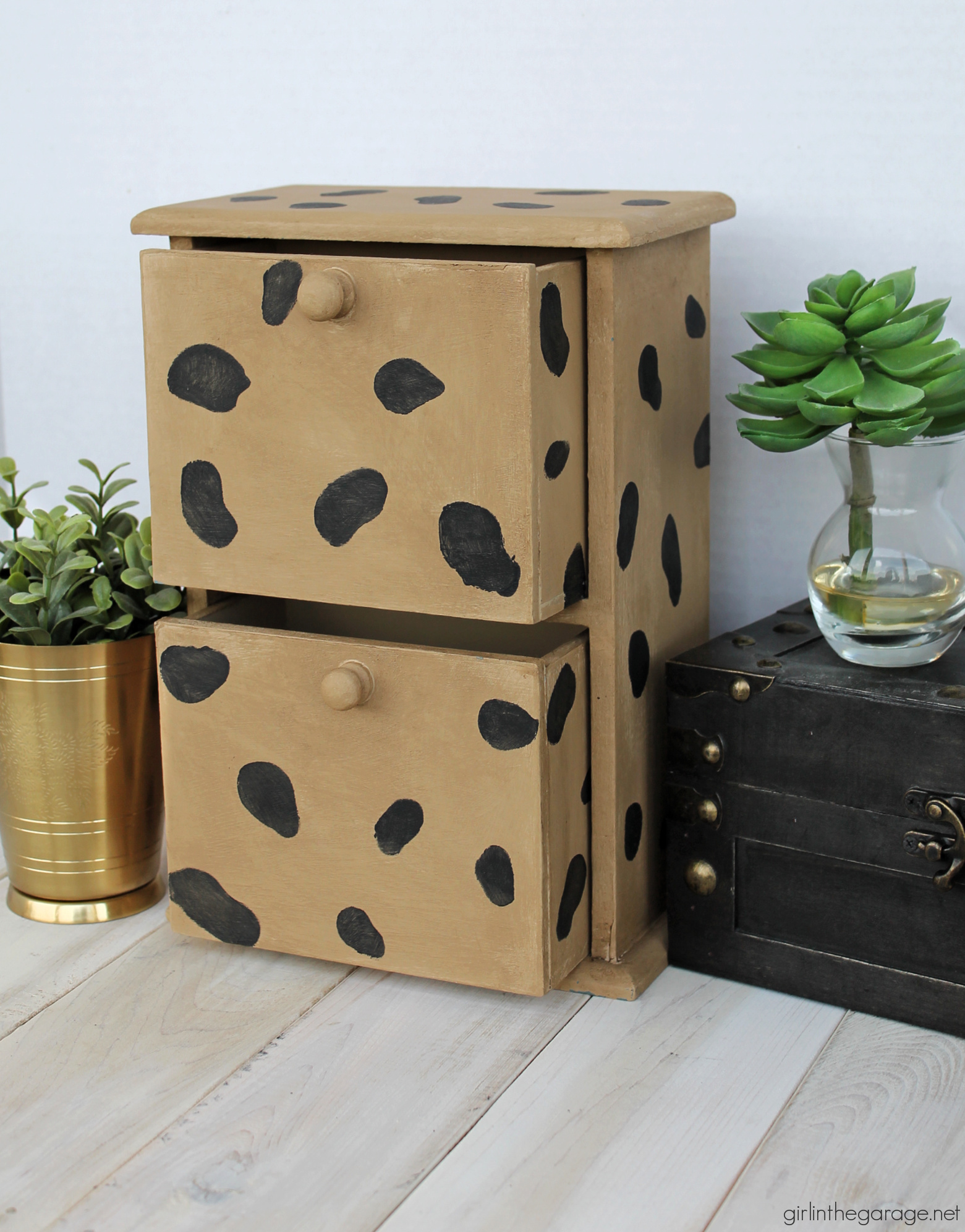 This cute storage box is sure to spice up your home decor with a little pizzazz. Animal print can look so chic when it's done tastefully!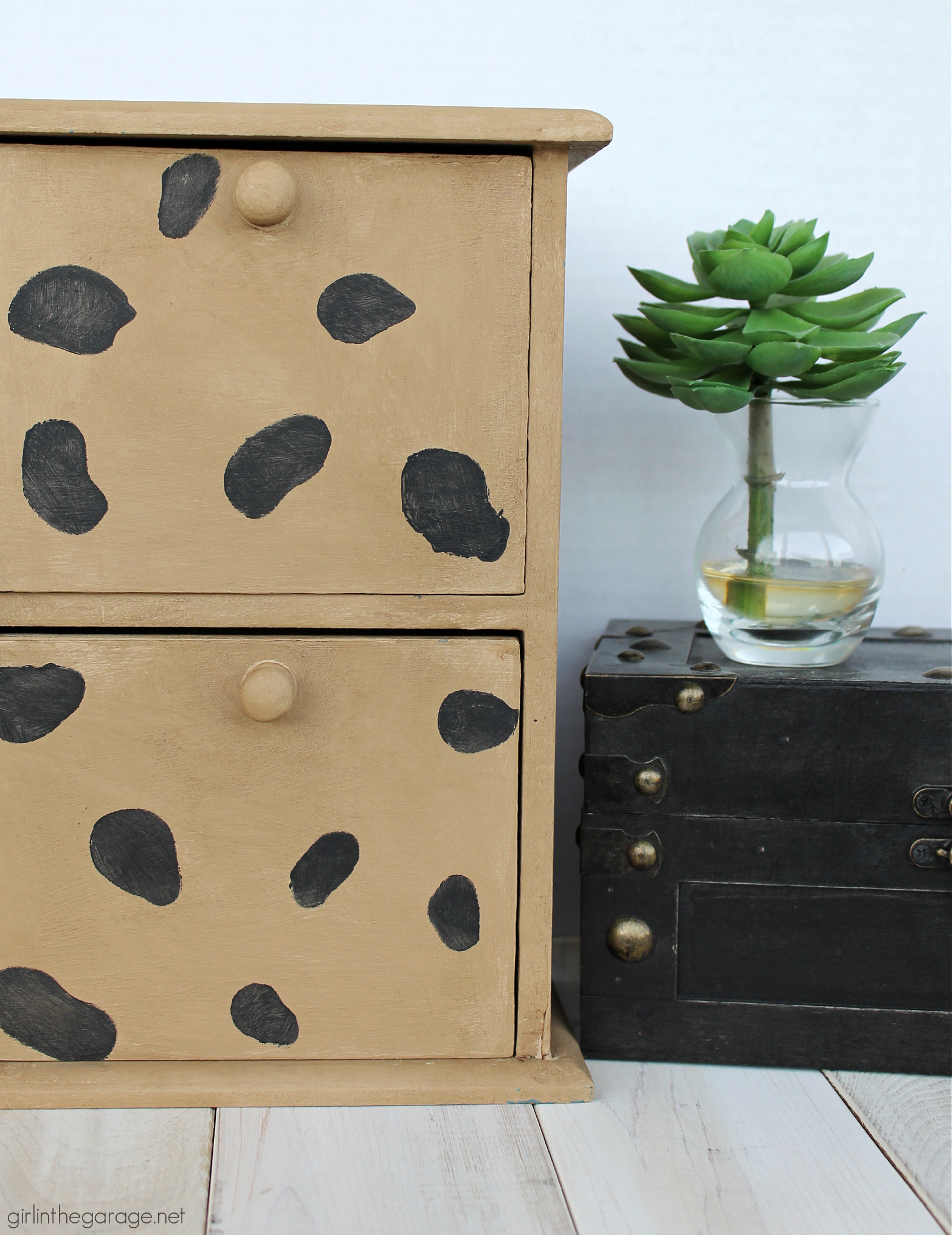 Here's a reminder of the before and after. Please feel free to share this project with a friend or Pin it to easily find again later.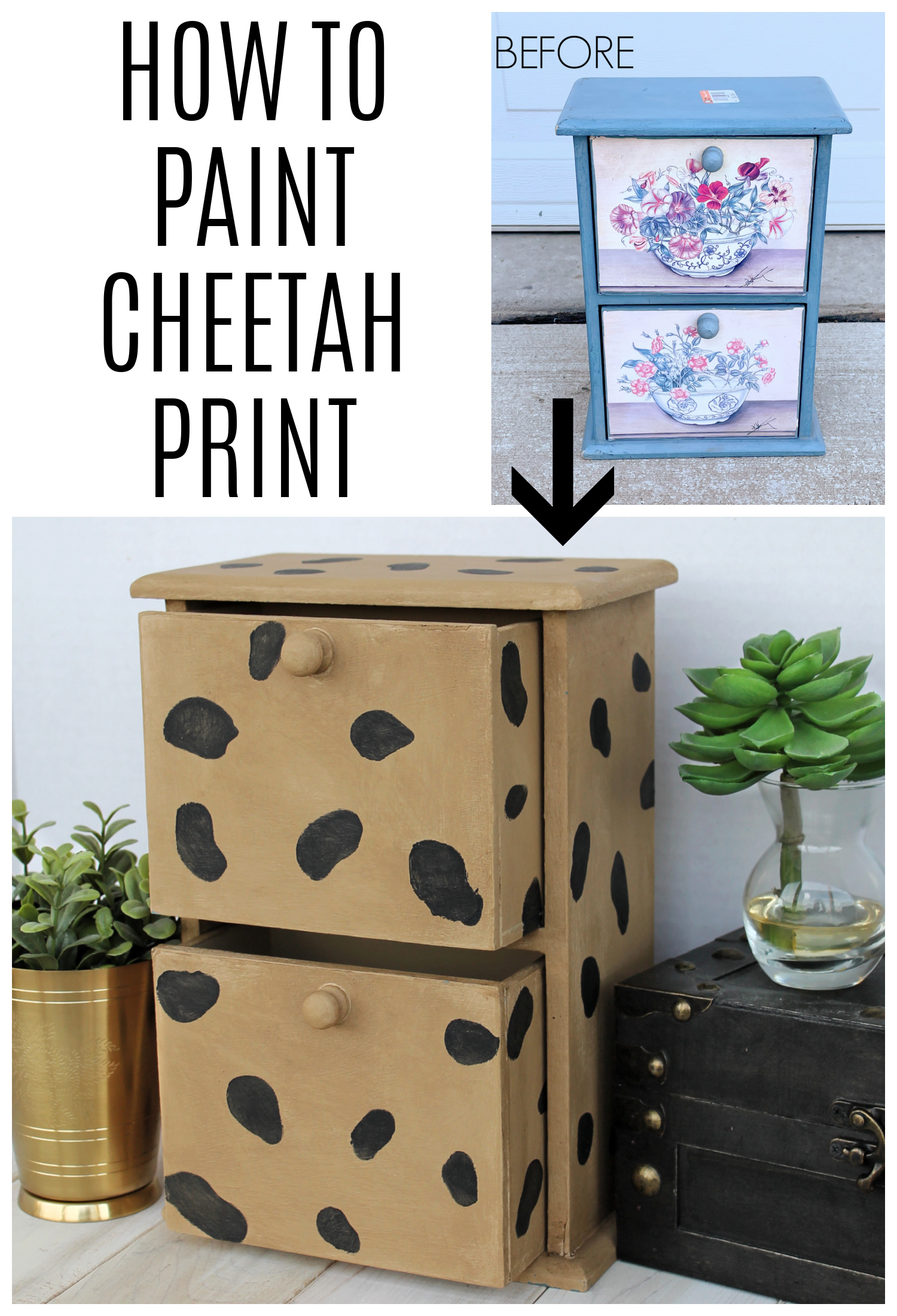 Now it's Trash to Treasure time with my friends!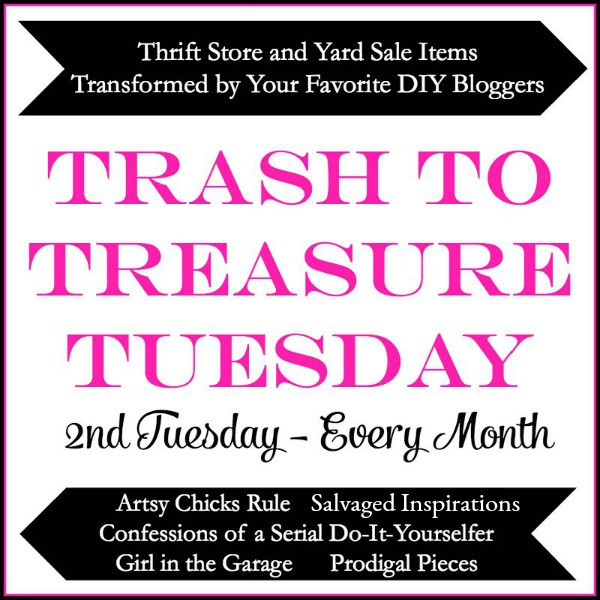 Below are the Before photos – be sure to visit the links underneath to see the amazing Afters and to learn how they did it: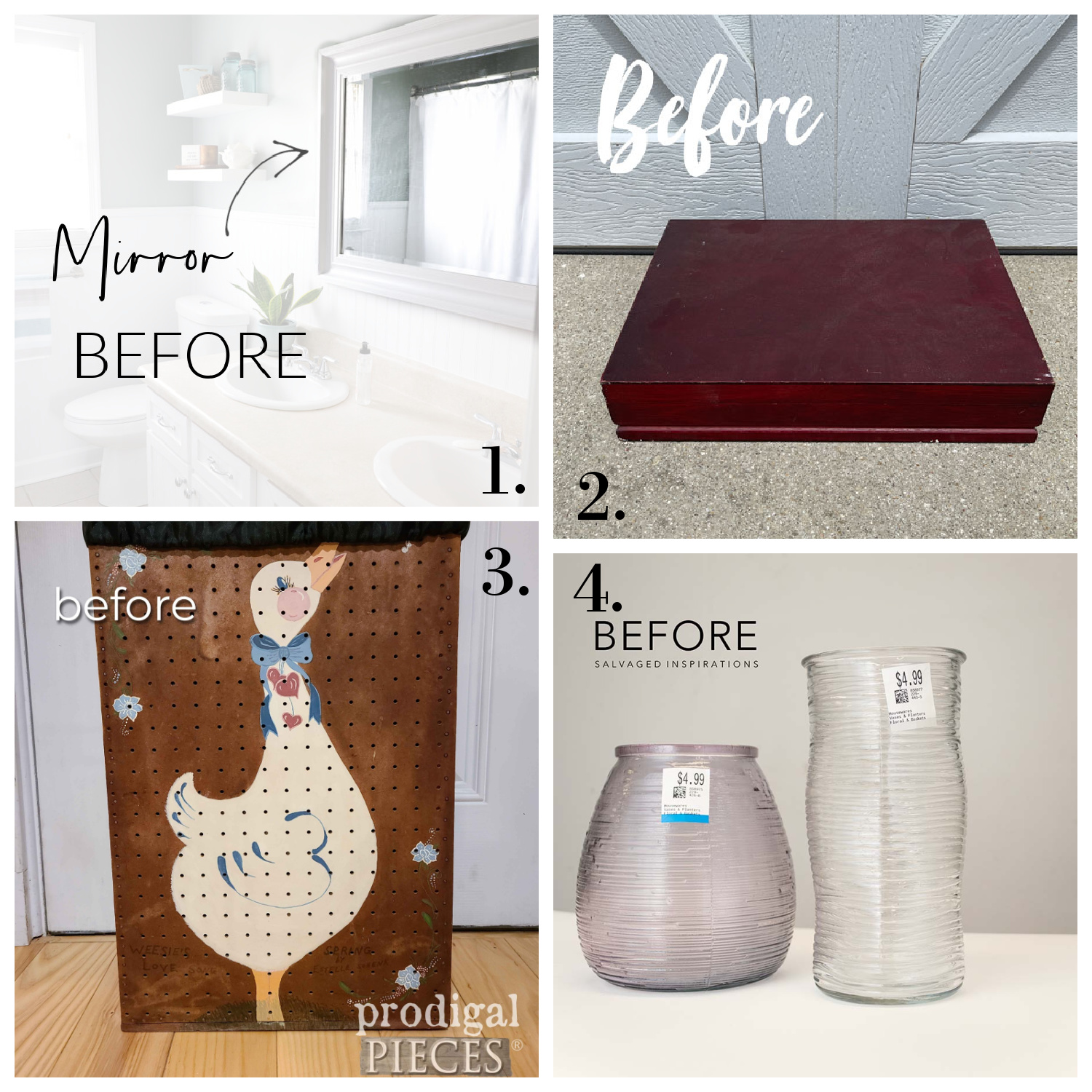 1. Artsy Chicks Rule
2. Confessions of a Serial DIYer
3. Prodigal Pieces
4. Salvaged Inspirations