Friend, I love when I have a few minutes to pop into Goodwill and find not just one, but TWO decor pieces to upcycle. Our thrift stores have been hit-or-miss lately, but now that yard sales are everywhere again, I hope to have better luck now!
I got this sweet storage box for $4.99 the other day: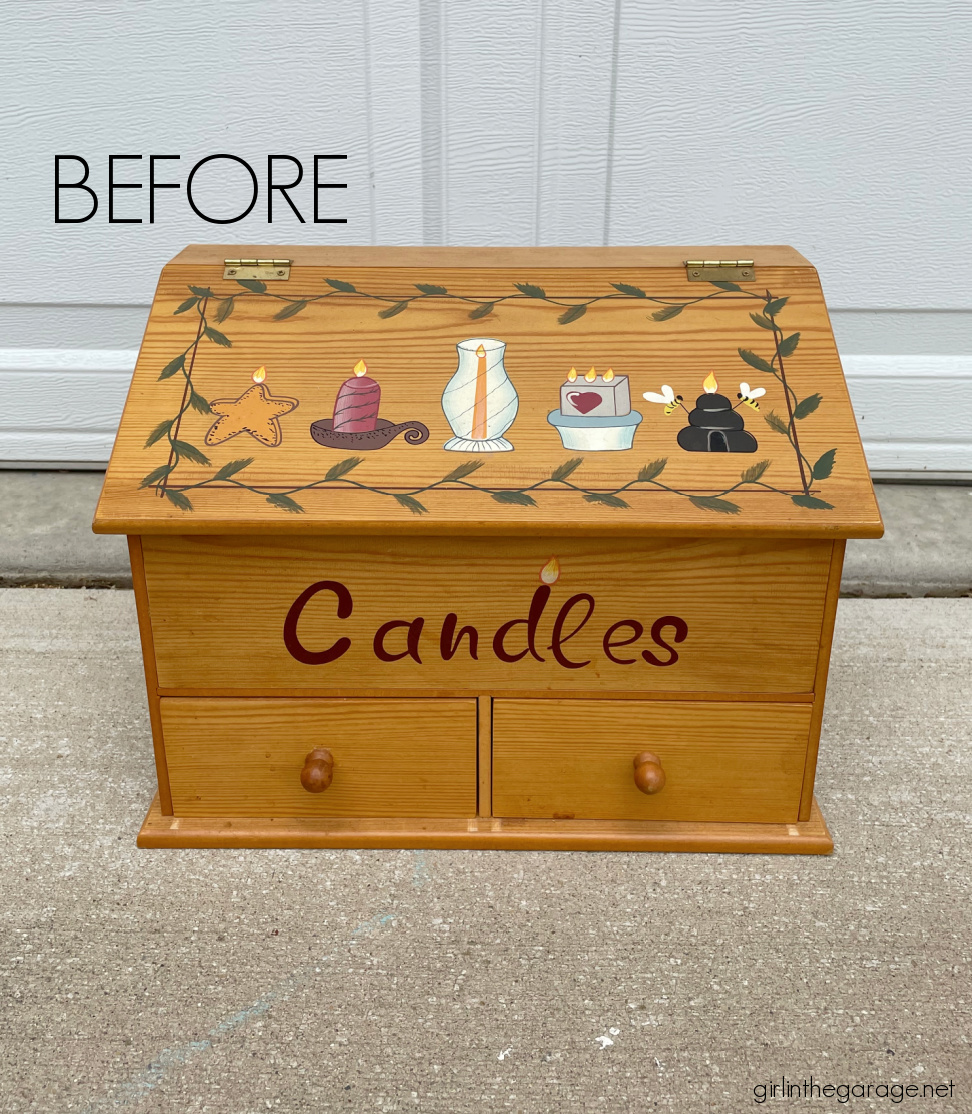 It's a pretty decent size and someone obviously stored their candles inside – and honestly this has to be the best smelling piece I've ever worked on. Haha!
There were some stains inside, but they weren't much trouble.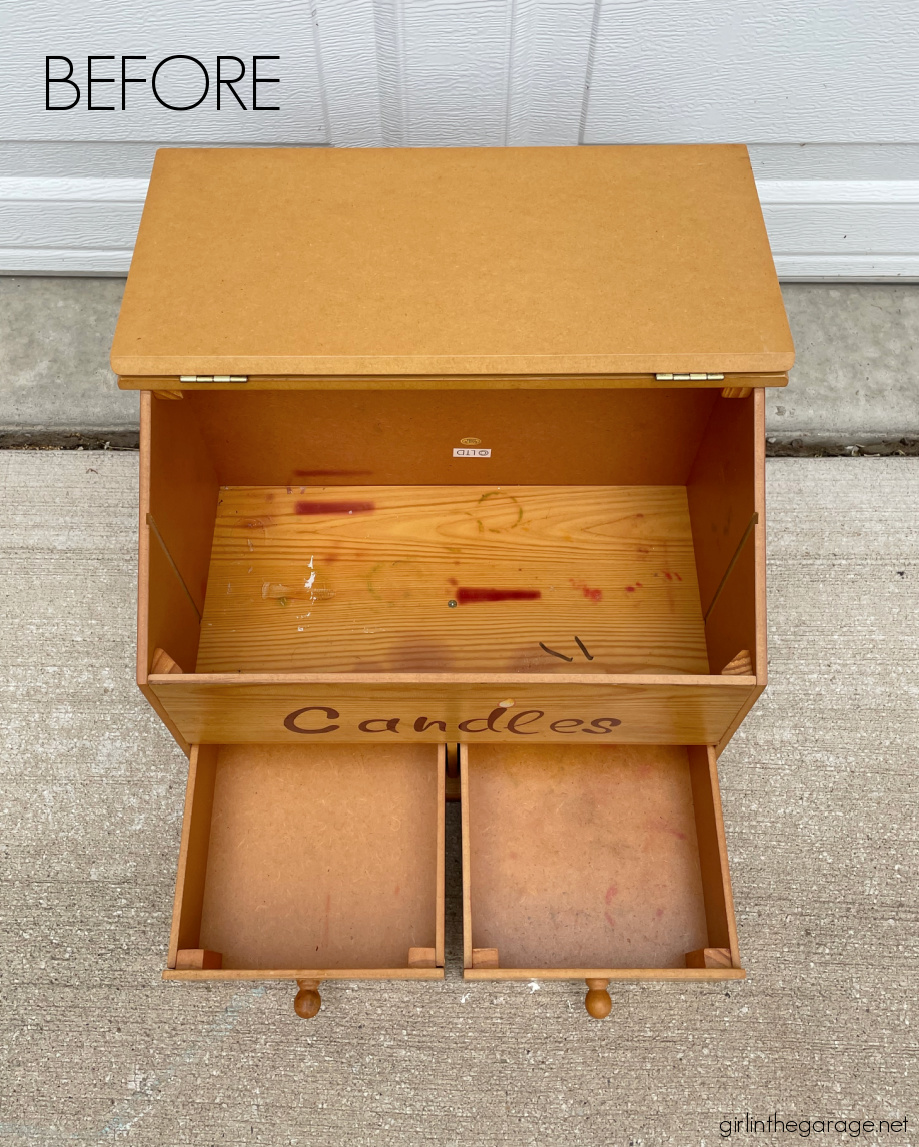 I'll show you how to paint and stencil this thrifted storage box and then you can also find 4 more Trash to Treasure Makeovers from my blogging friends at the bottom of today's tutorial. Also, I'll include a few affiliate links so you can easily find the products I use and recommend. Discover all my favorite brands and tools for doing DIY makeovers here.
First, I wiped it down and removed the drawers. Then I sanded away the old paint with 220-grit sandpaper. It took some effort but wasn't too bad.

Grab my free cheat sheet here for how to properly prep pieces for painting.
Then I cleaned up the sanding dust and this was my blank slate: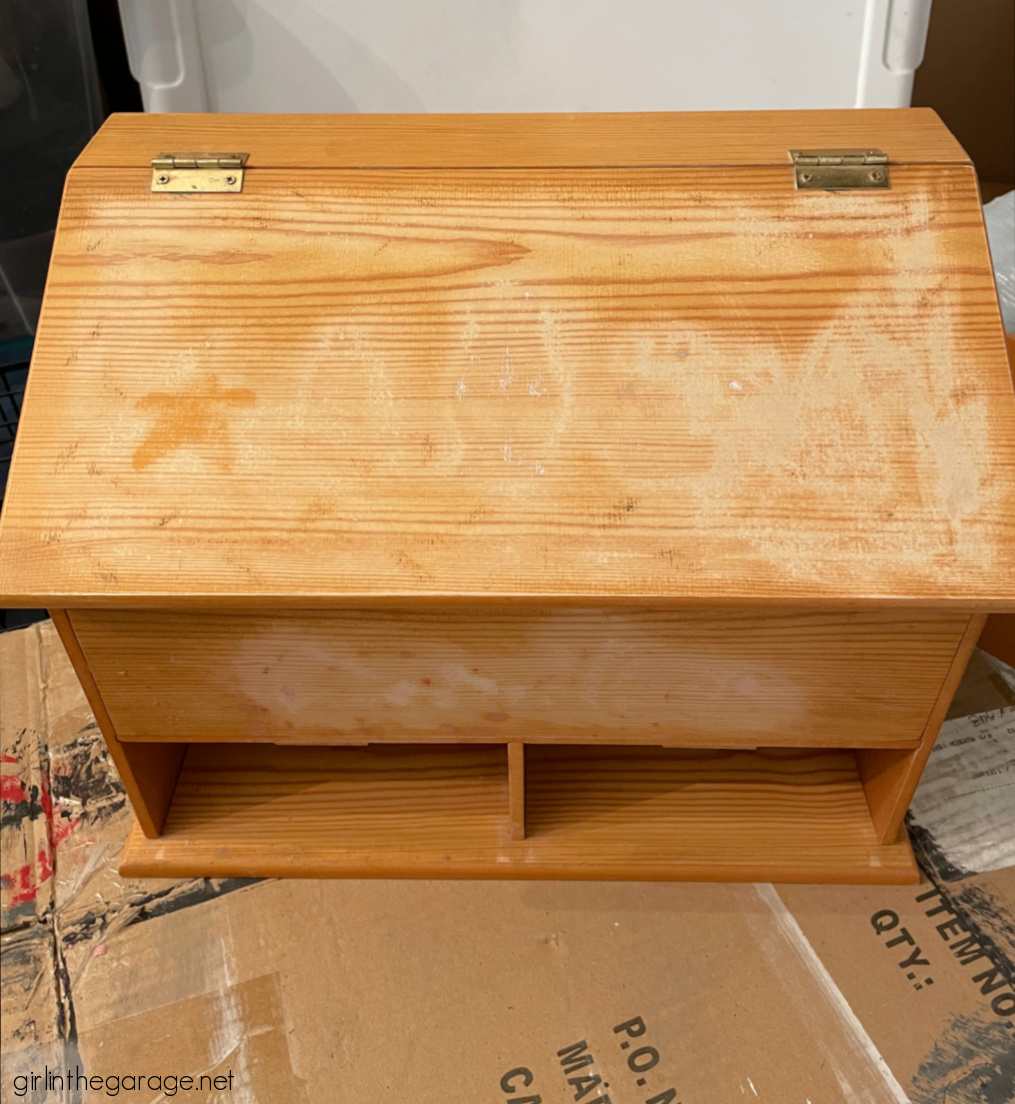 I chose Rustoleum Chalked Paint tinted to Soothing Blue, like I used on this vintage cabinet a few months ago. I used a Purdy paint brush to apply two coats of paint. For the hinges, I just lightly dry brushed over them.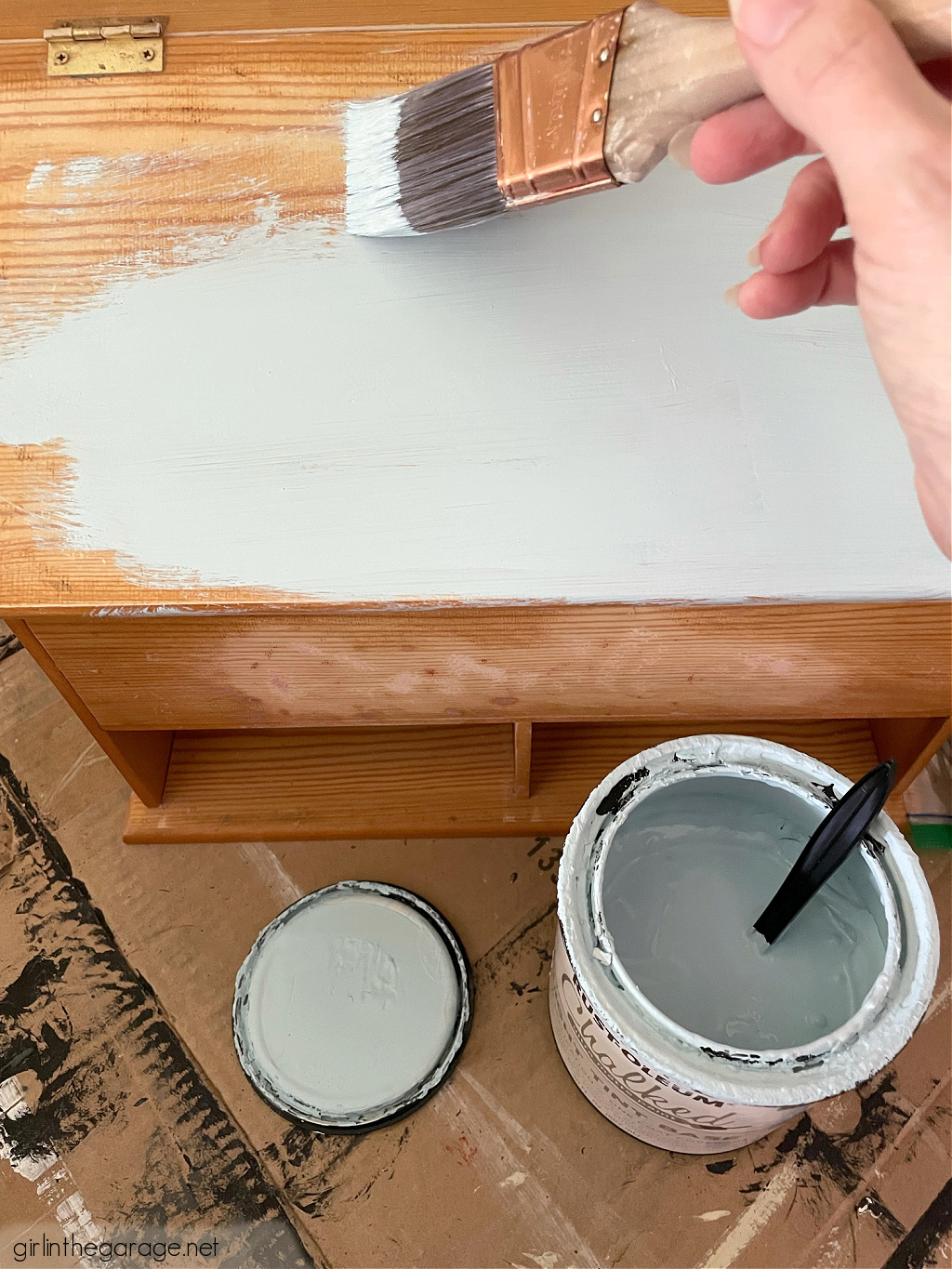 Next I found some pretty scrapbook paper in my stash and cut two pieces to glue inside the drawers.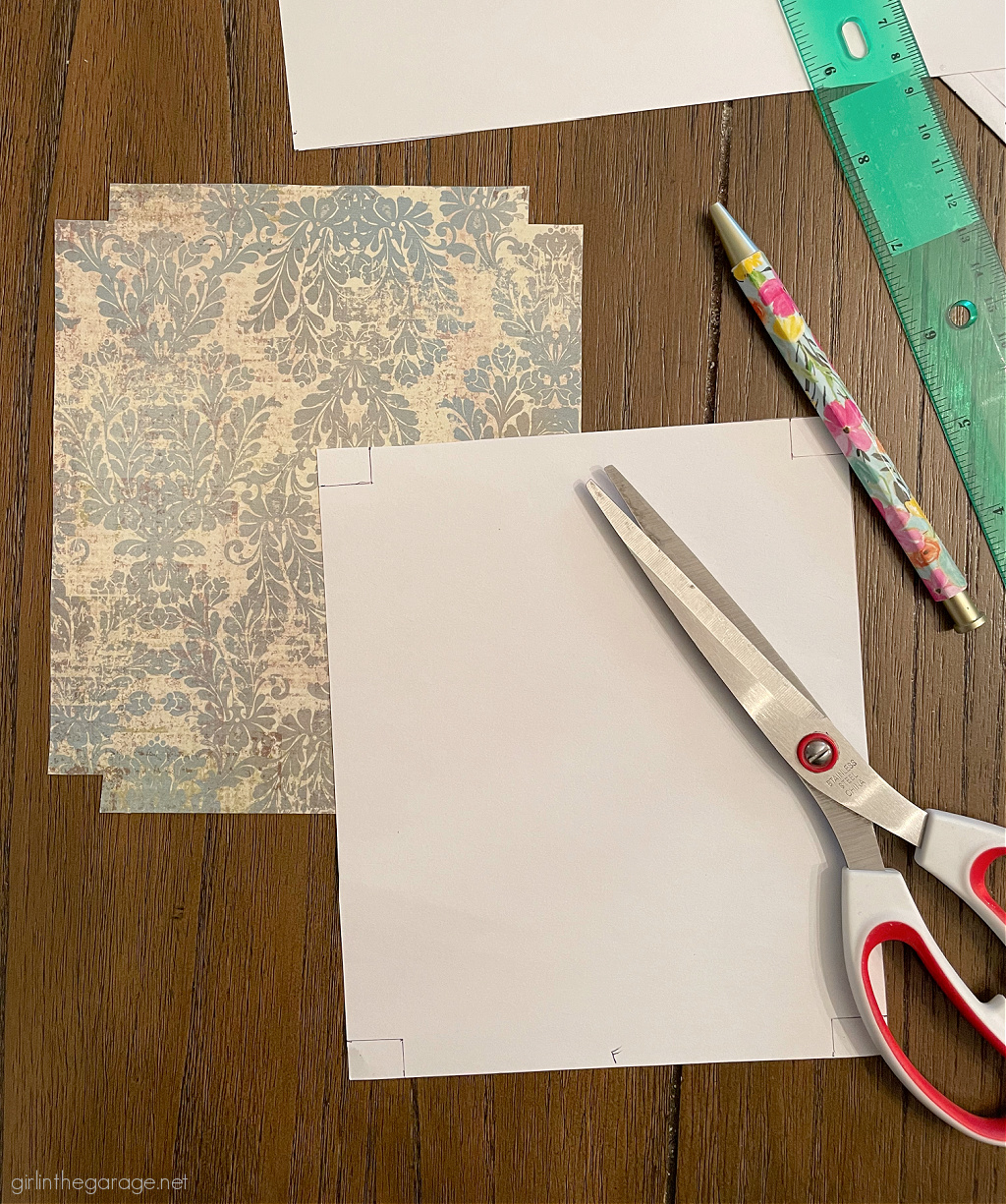 For the final step, I added a stencil with white paint. It adds a little extra personality to this sweet thrifted painted storage box.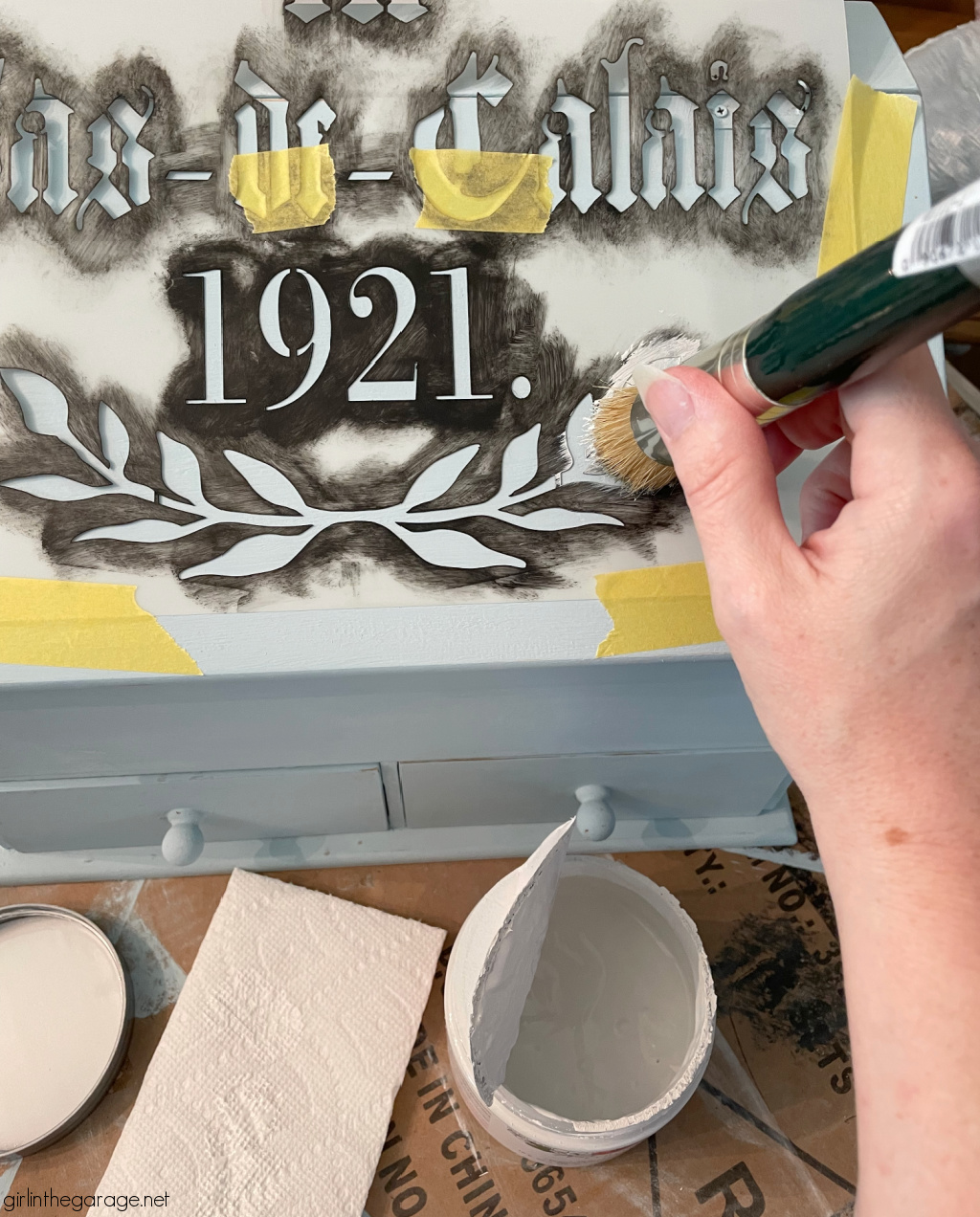 I think I got this stencil from Etsy years ago but I don't have the exact link anymore. Here are some similar laurel stencils on Amazon.
And here's the After of this $4.99 Goodwill box makeover: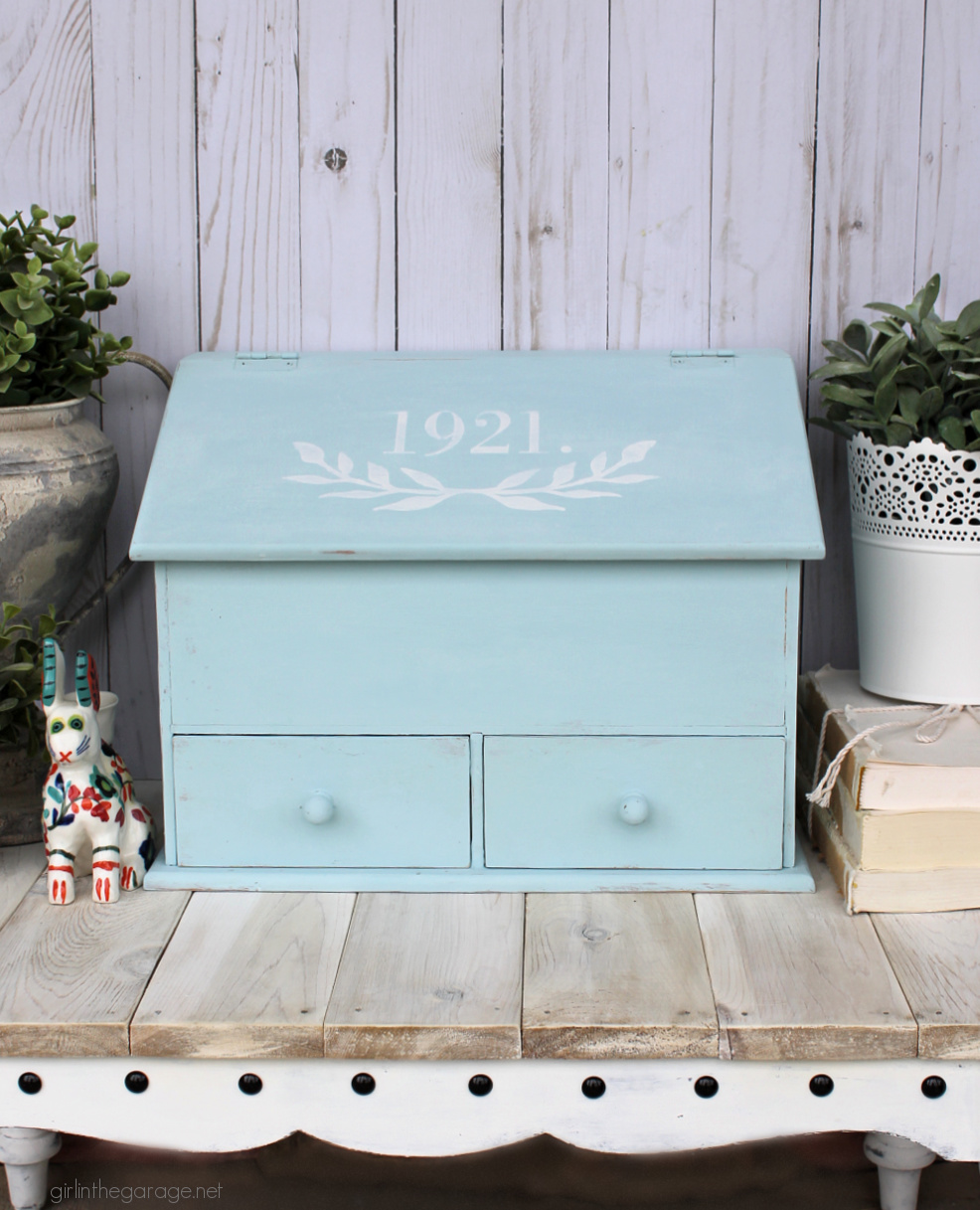 I forgot to mention that I lightly sanded it with 320-grit sandpaper to distress the edges and smooth the paint.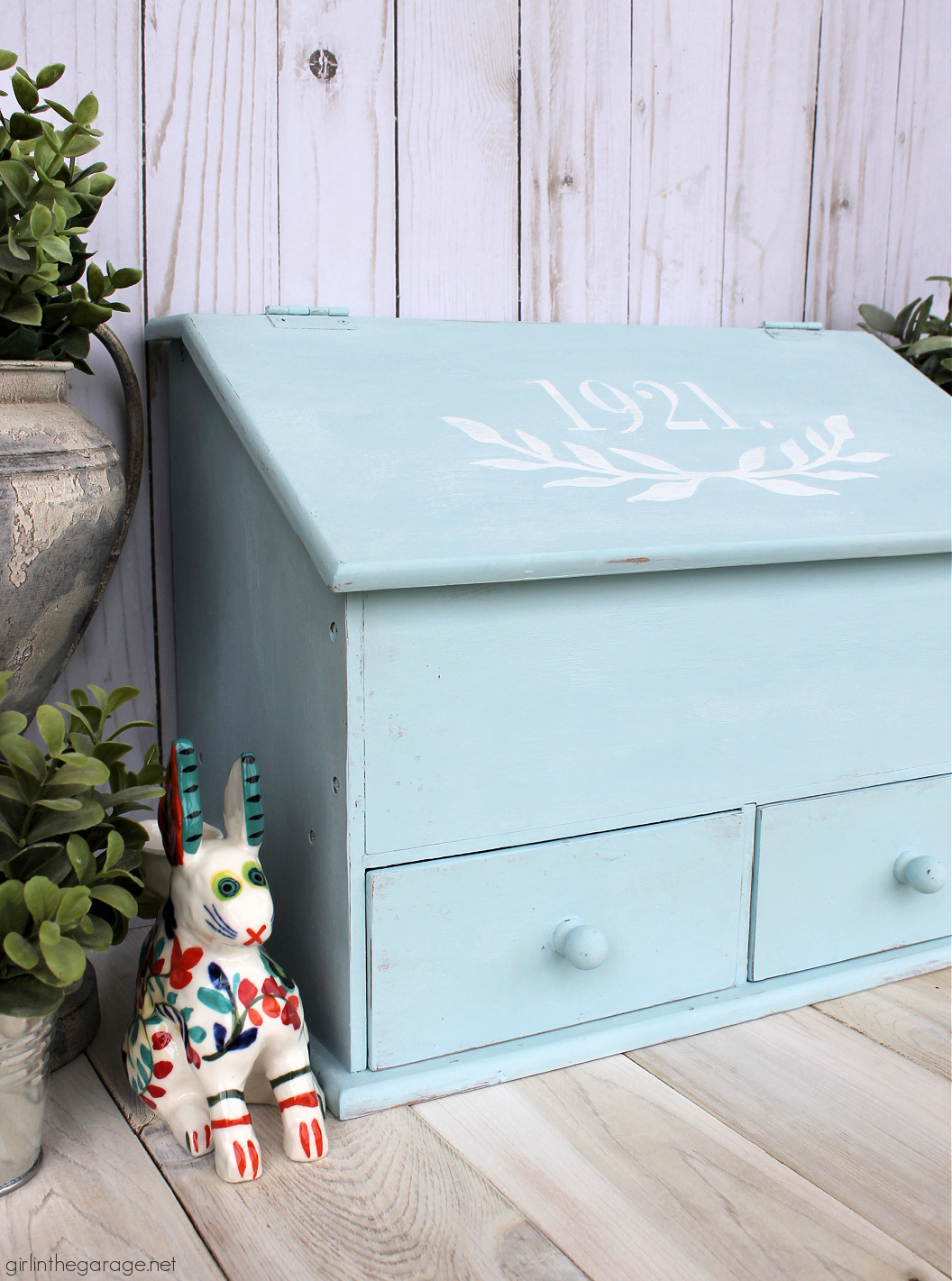 I love the new look, I think it's much better than the painted candles before!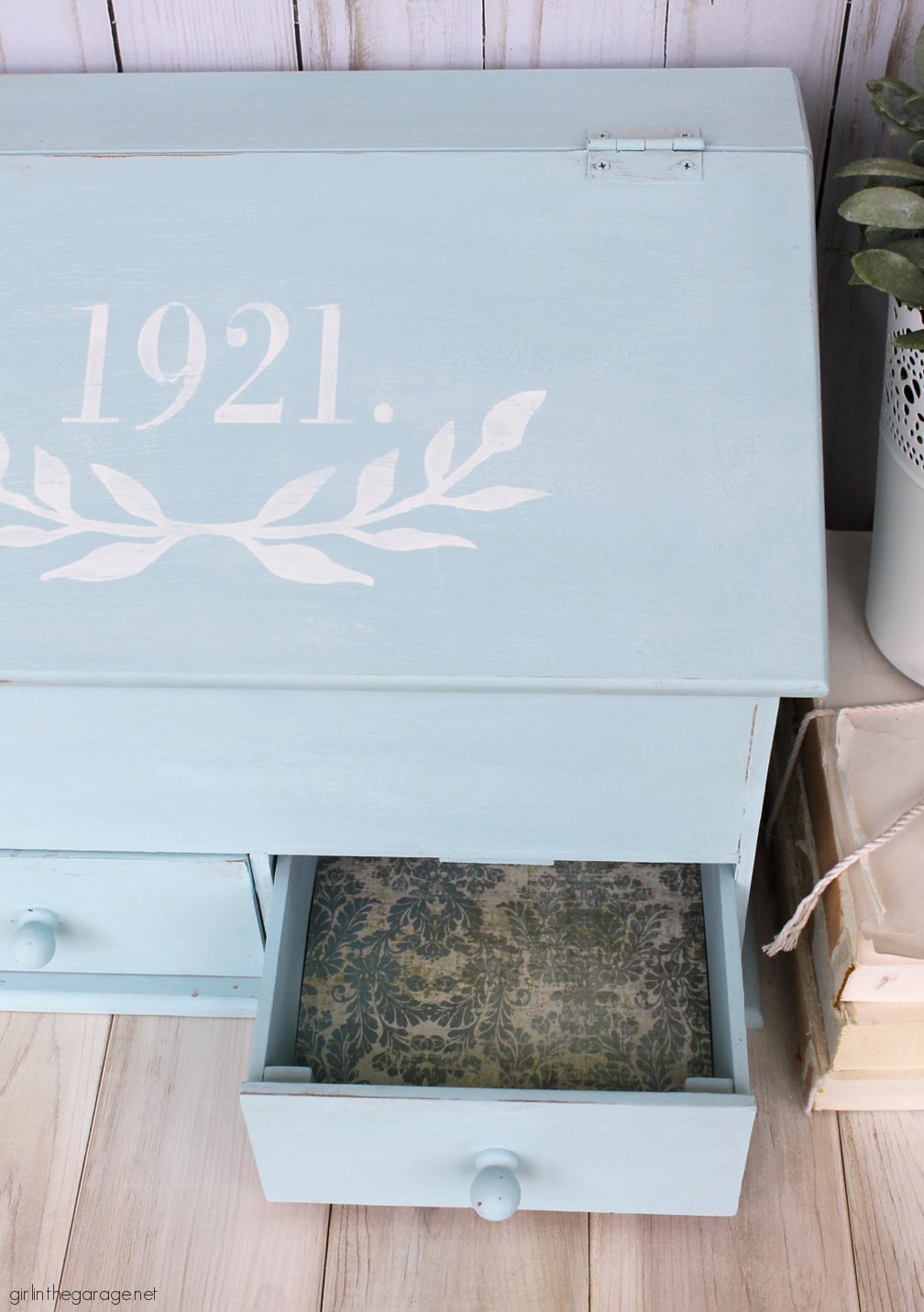 This box is a great size and I immediately thought it would be perfect for hiding remotes, or as a bread box in the kitchen, or for extra TP in the bathroom. 😉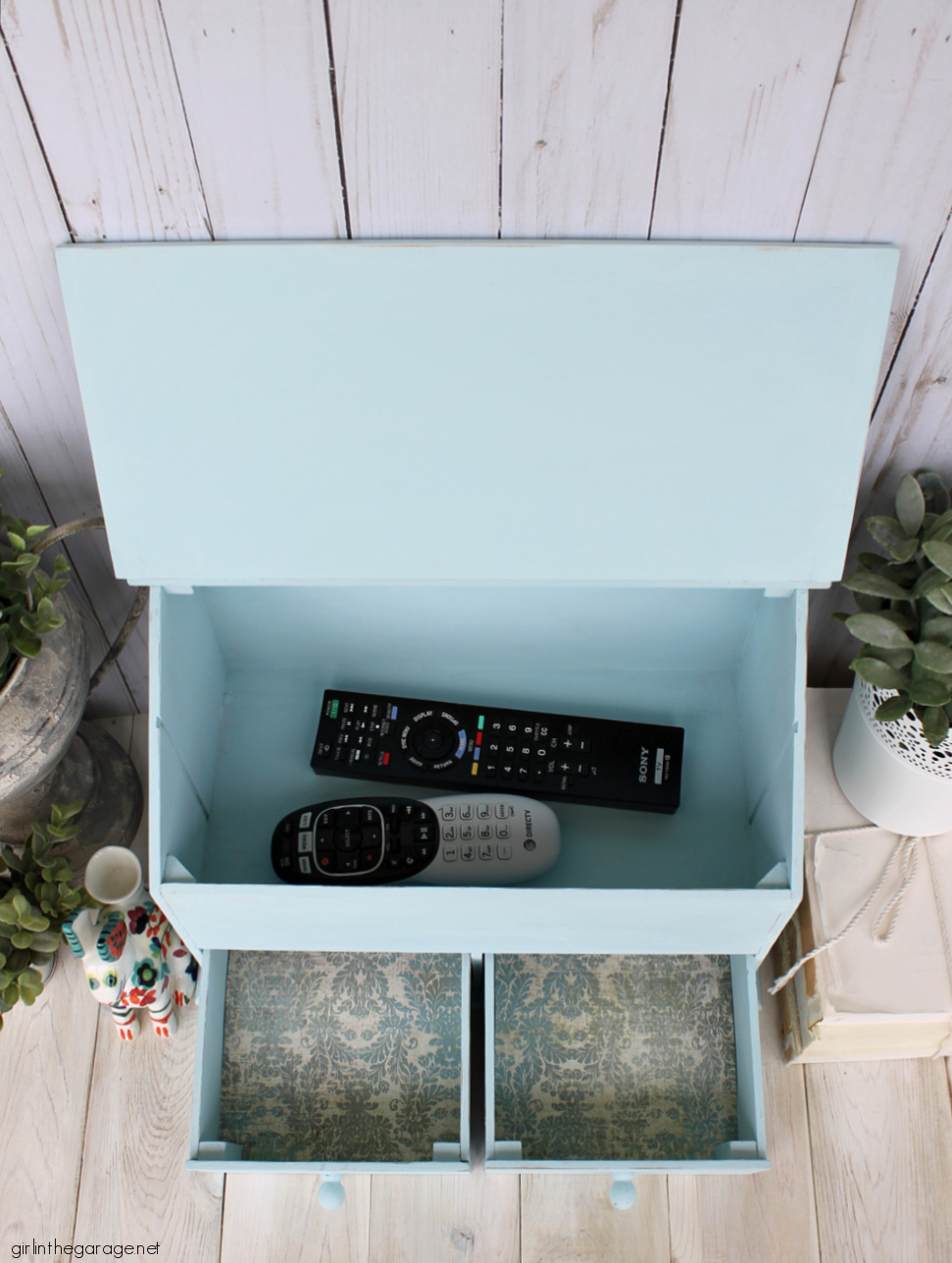 It's a little bit vintage/coastal style because of the soft Soothing Blue color. You can learn more about Rustoleum Chalked Paint in my honest review here.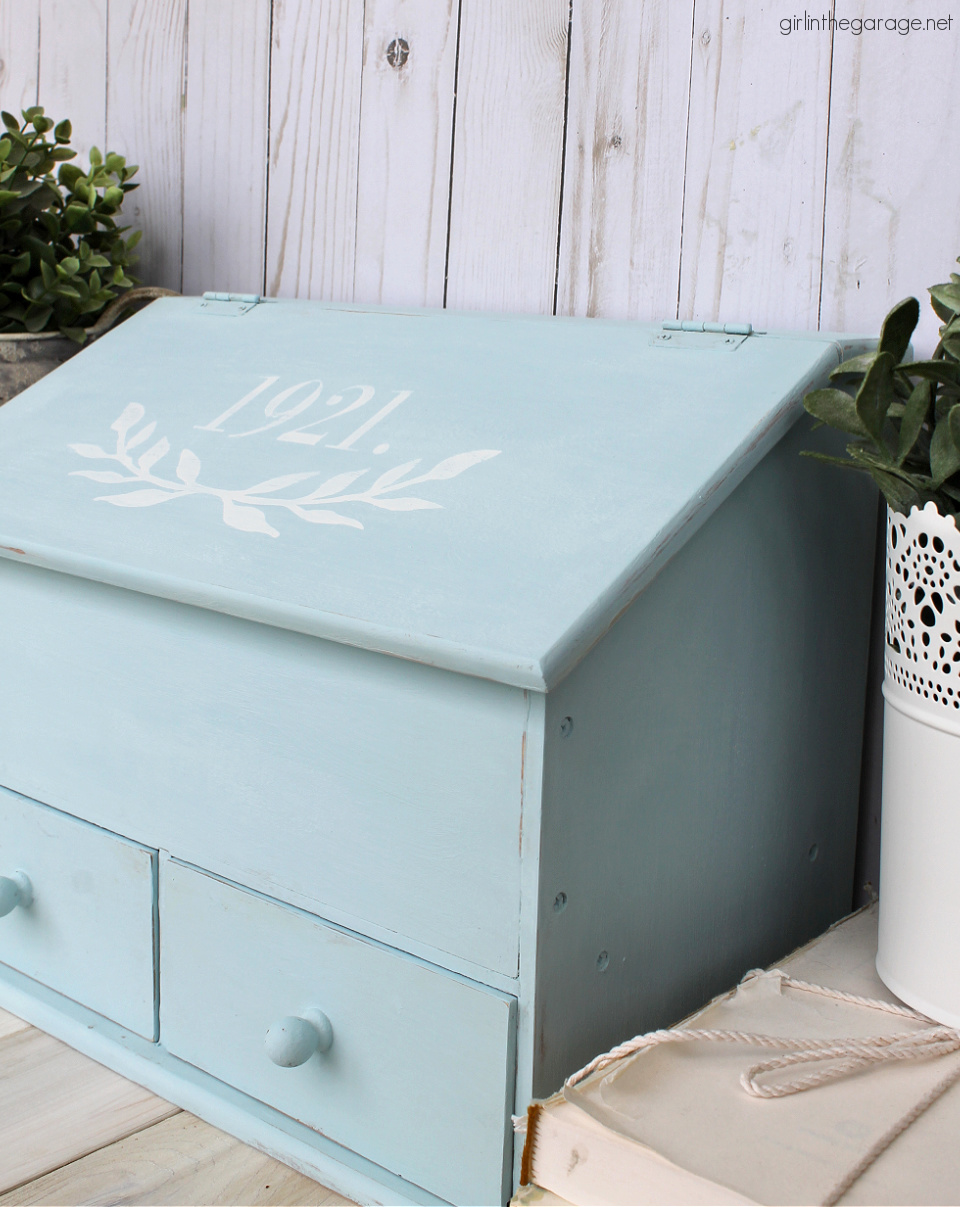 Feel free to share this project with a friend or Pin it for easy reference later.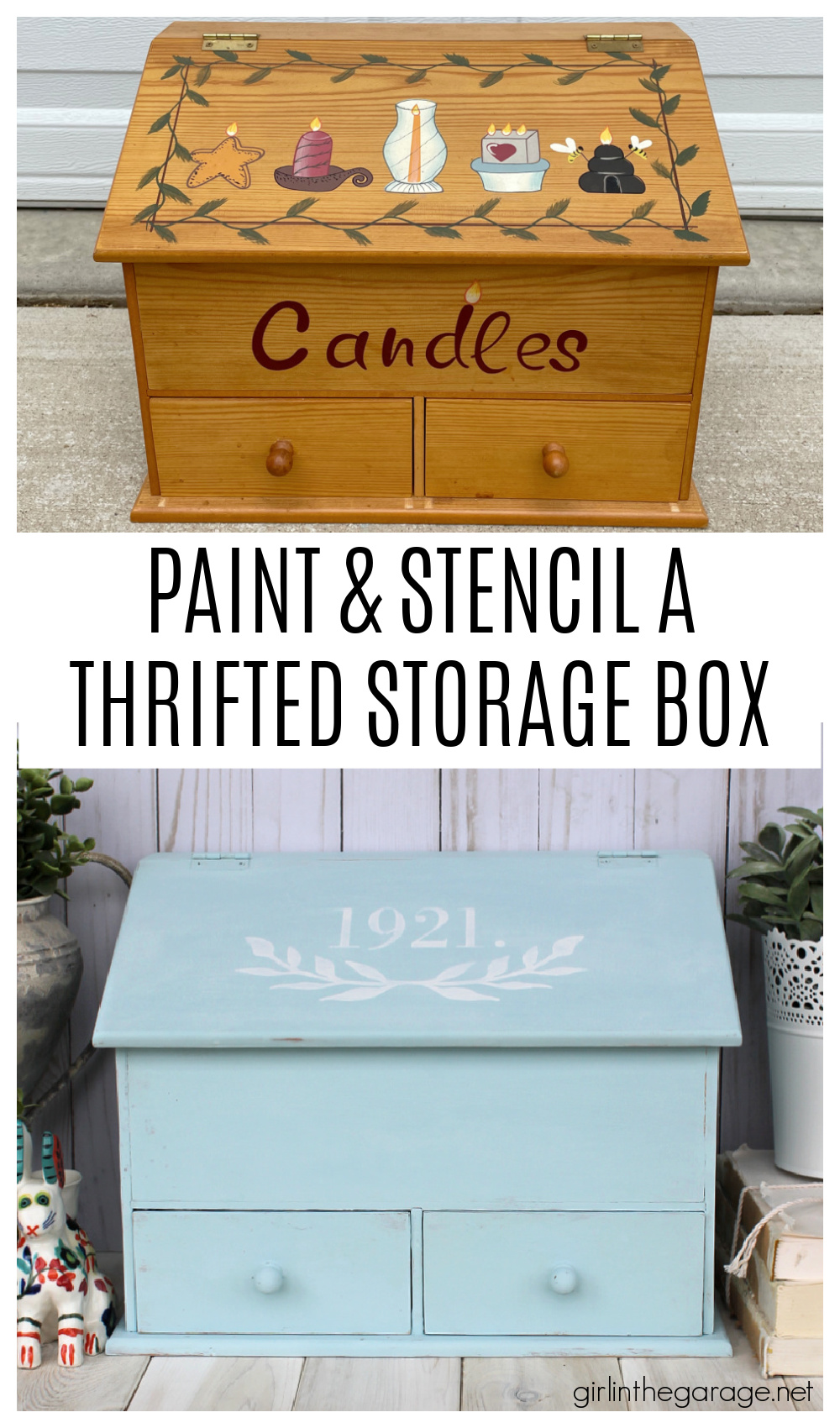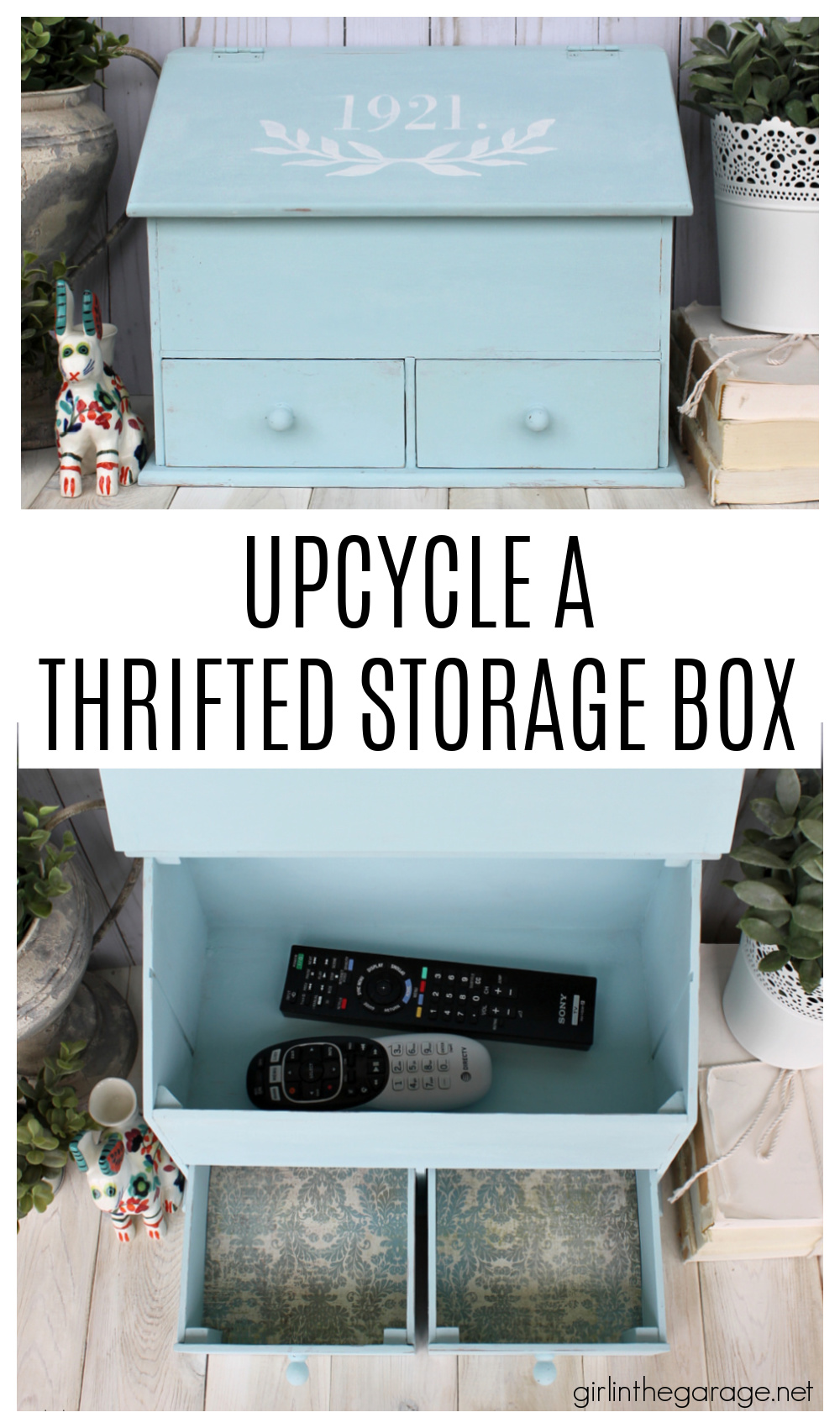 Friend, I hope this makeover inspired you to try something similar! Now it's time for more Trash to Treasure makeovers from my blogging friends.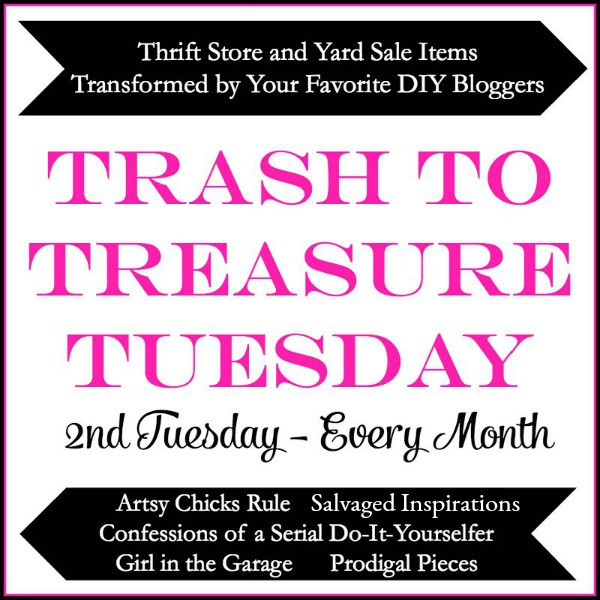 Below are the Before photos – visit the links underneath for the creative Afters and to learn how they did it!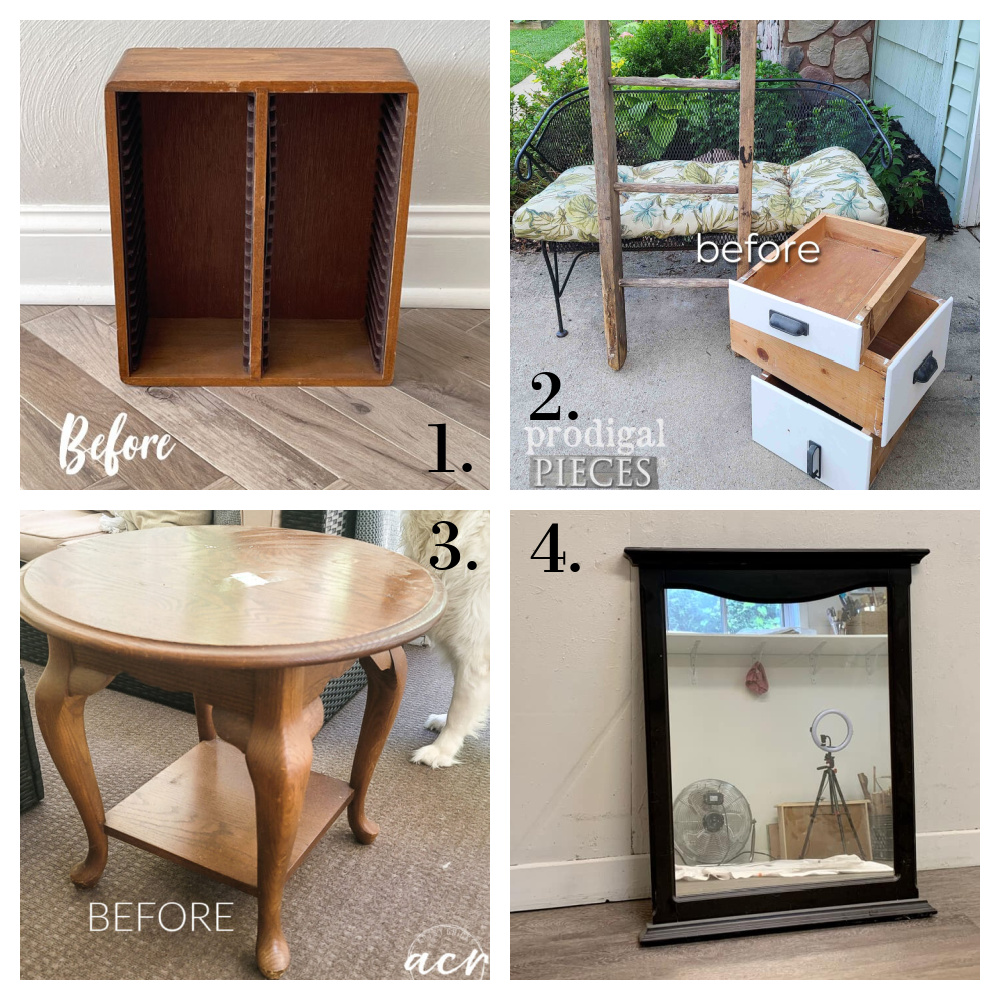 1. Confessions of a Serial DIYer
2. Prodigal Pieces
3. Artsy Chicks Rule
4. Salvaged Inspirations
P.S. My book Amazing Furniture Makeovers just celebrated it's THIRD anniversary! Thank you to everyone who's ordered it and supported my business so far – you guys are the best!