You can find deals so much more easily at yard sales than thrift stores these days. Thankfully, my mom is always on the lookout for me even when I can't join her. She sent me the two photos below, and after having her inspect this antique harp (lyre) table for damage, this beauty became mine for just $20. Check out those claw feet!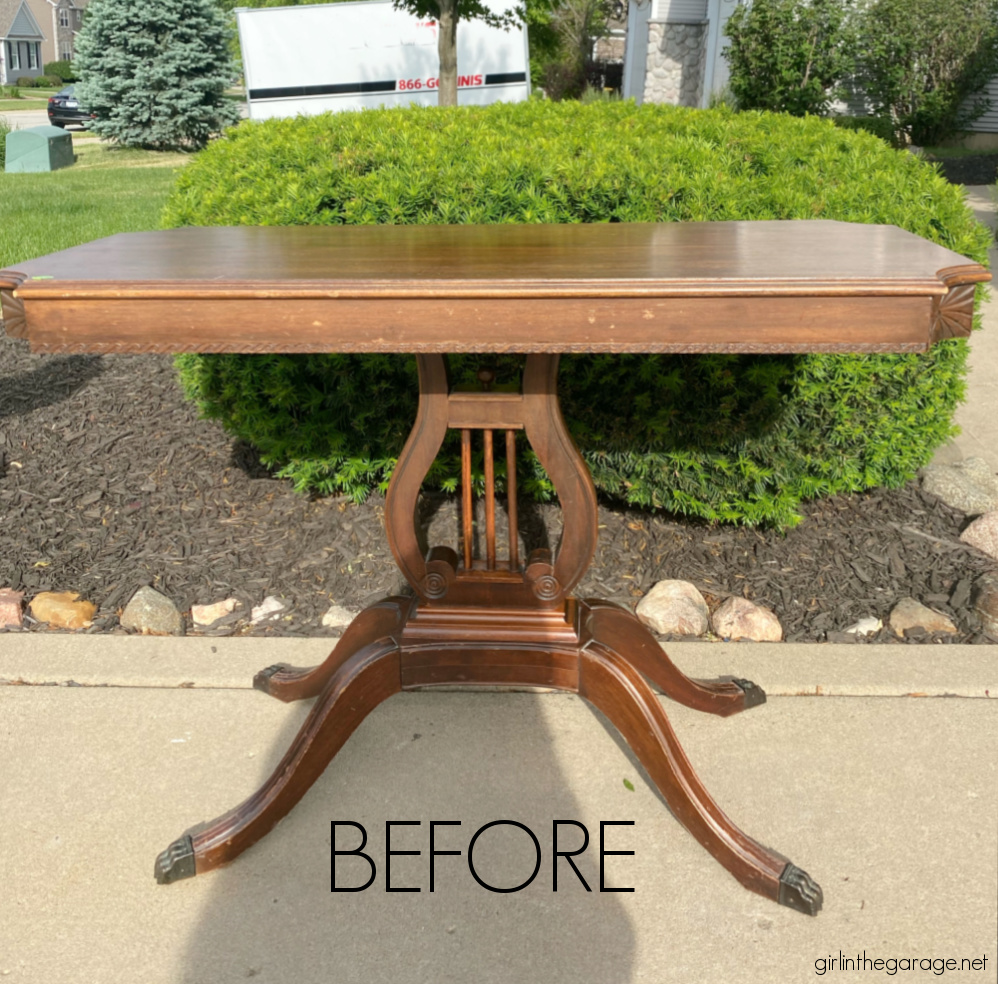 The top was a little wobbly but the screws just needed to be tightened – and there were some scratches and small chips that needed to be sanded away. I also thought the stain looked a little dated. A complete refresh is on the agenda! Today I'll show you how to refinish an antique table with stain and paint.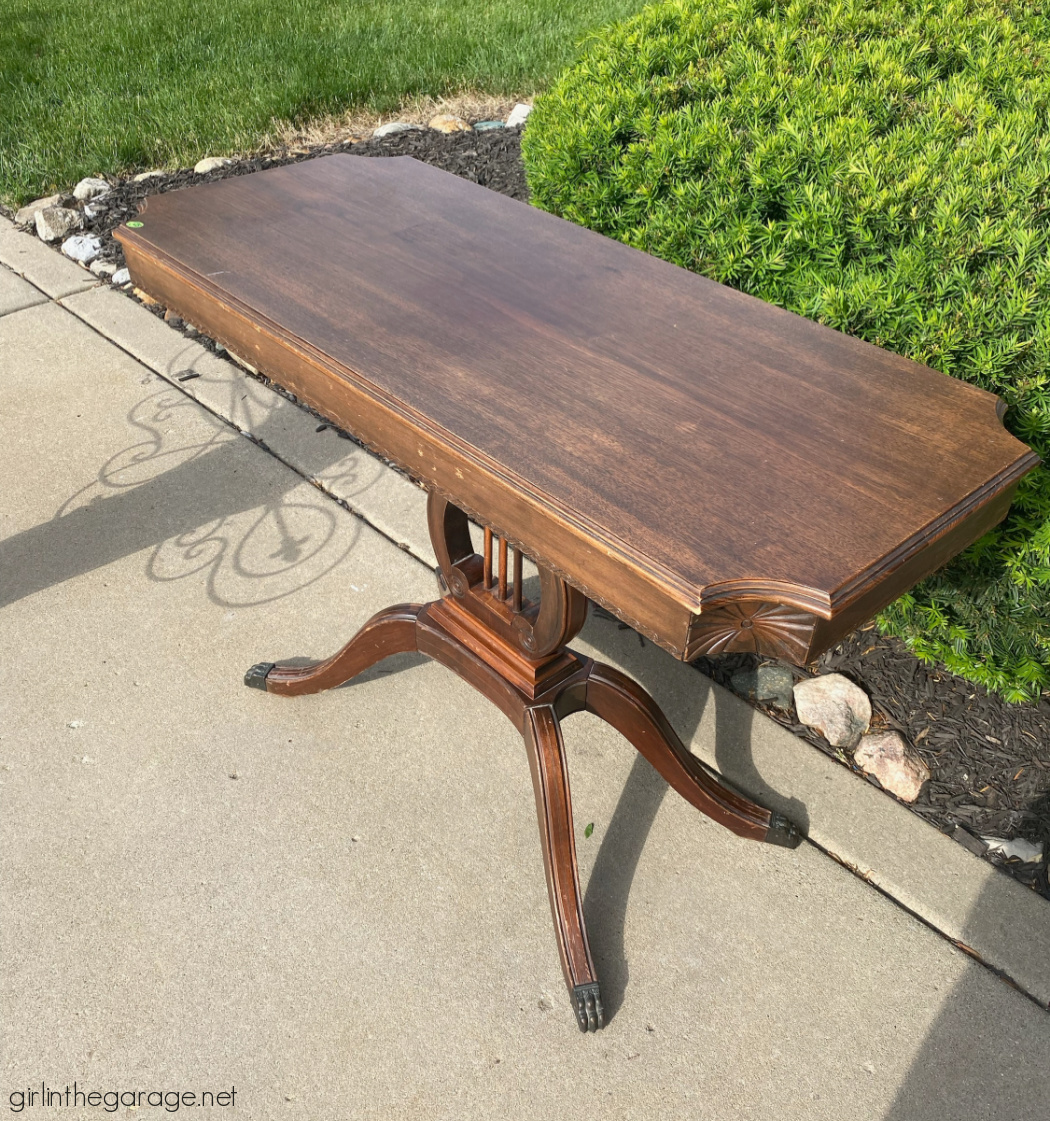 This post contains some affiliate links so you can easily find the products I use and recommend. Discover all my favorite brands and tools for doing DIY makeovers here.
First, I used my favorite orbital sander (it even comes with a storage/carrying case) with 120-grit sandpaper to remove the stain and topcoat from the table top.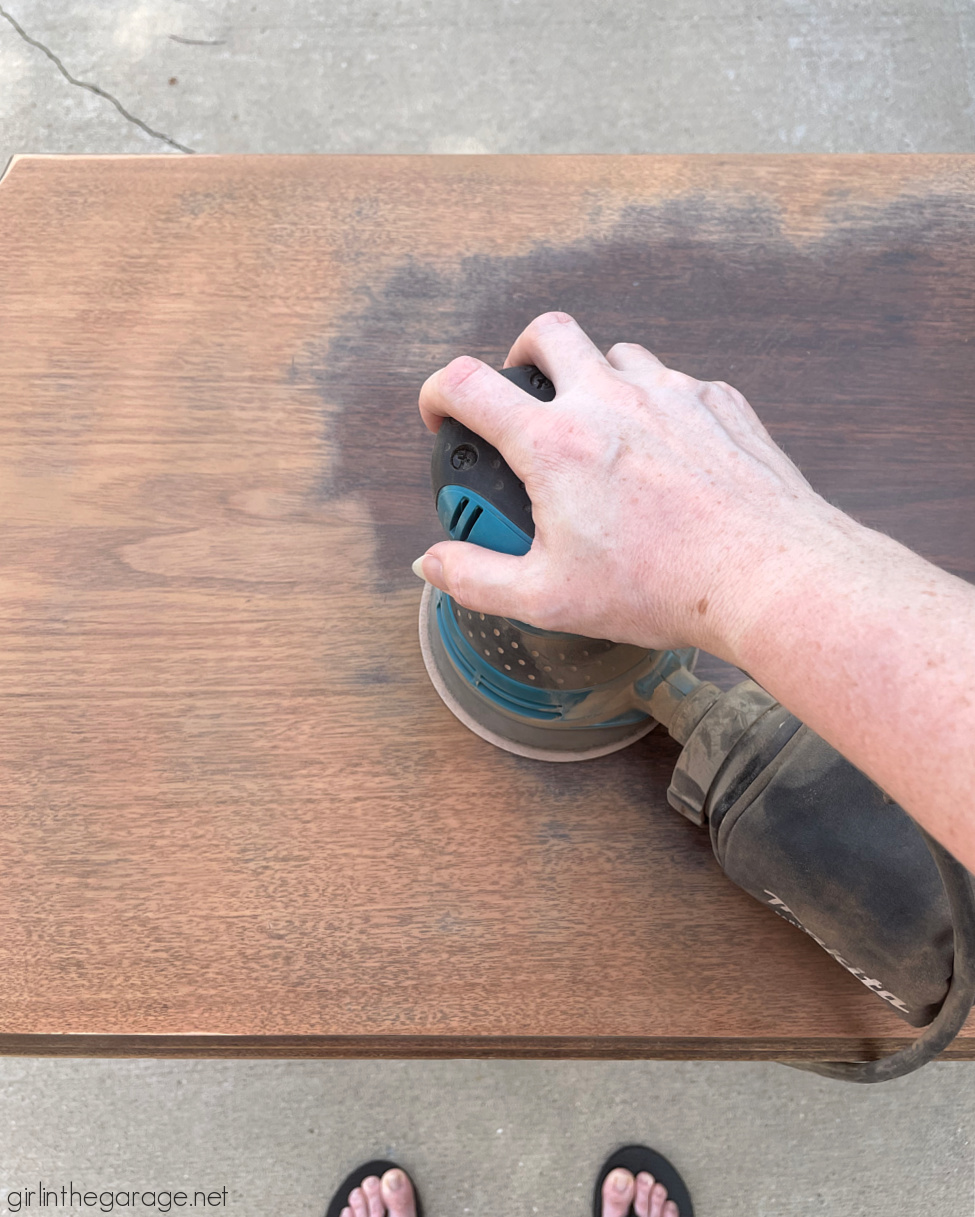 Afterward there was this smooth, pretty woodgrain left.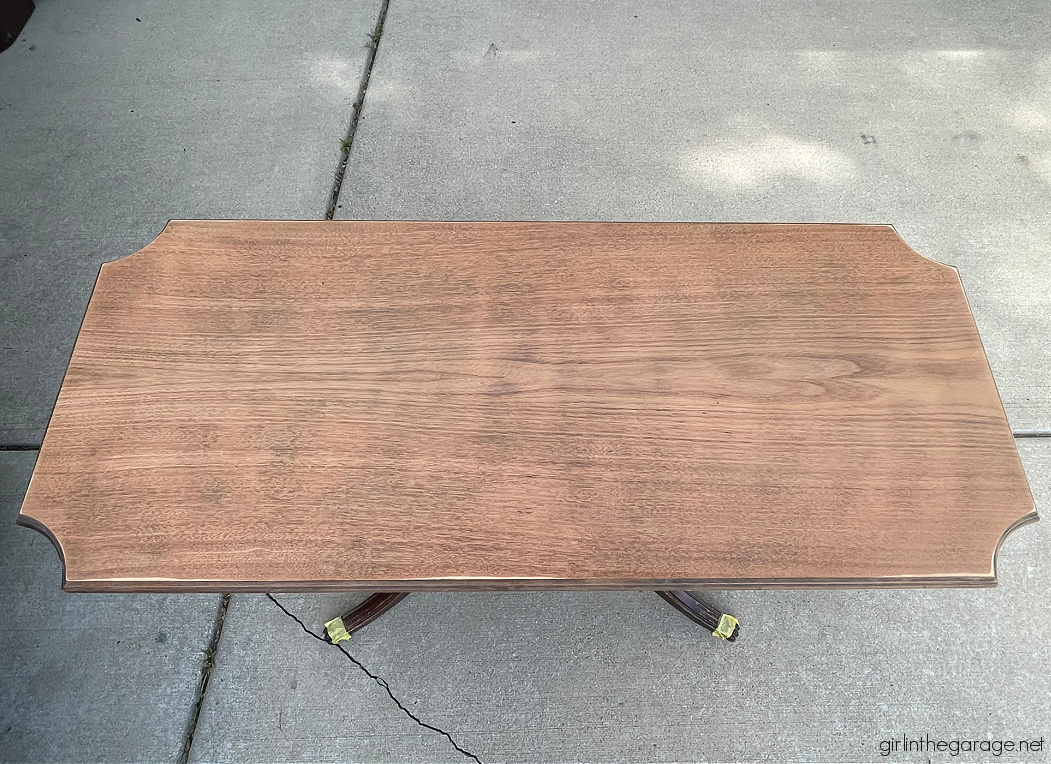 I chose Minwax Wood Finish Stain in English Chestnut to refinish the antique table top.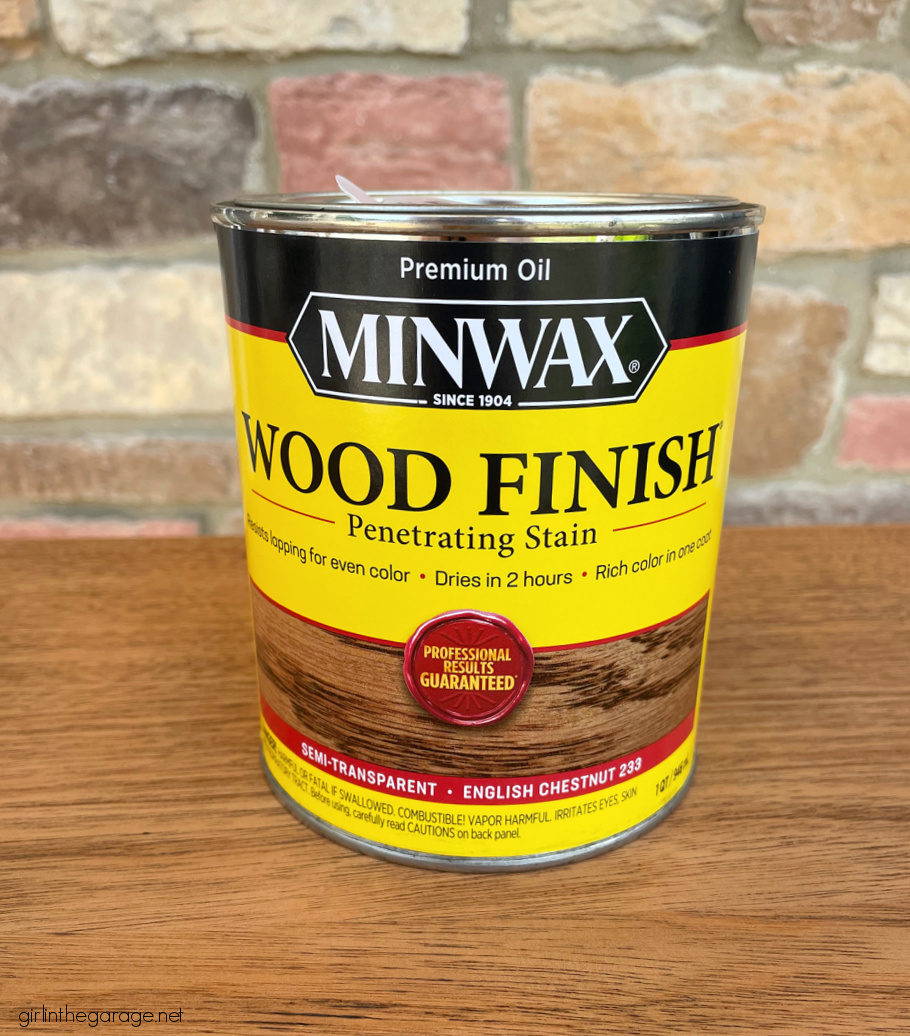 I applied the stain with lint-free cloths, but you could use a brush. I just prefer to throw the cloths away afterward instead of washing the stain from a brush.
I wiped the stain on in long motions along the woodgrain and then quickly wiped it away. Disclaimer: It was about 100 degrees this day, which is hotter than recommended for using this product. Keep in mind it dried very quickly. Also, I only applied one coat, but it turned out darker than the photo on the can.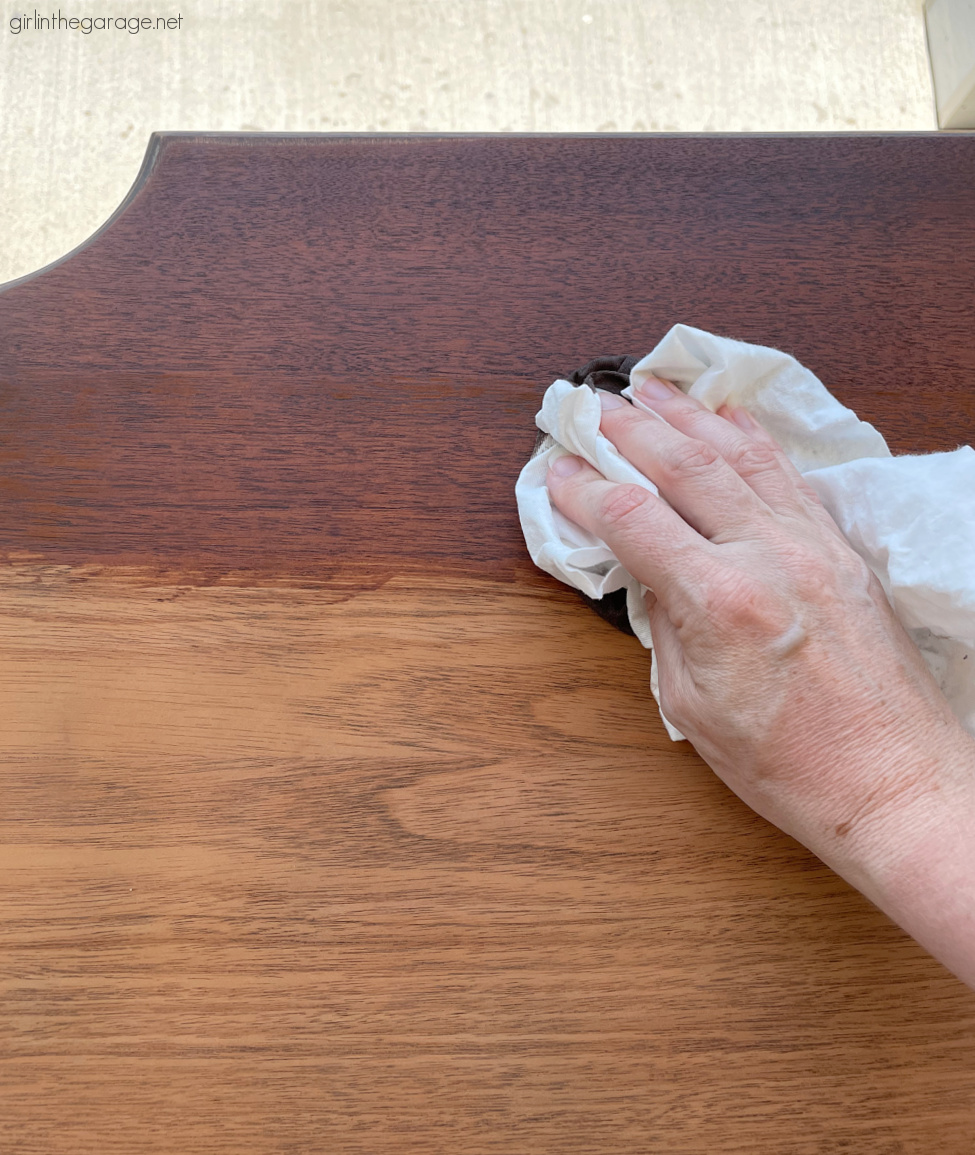 When the top was stained, I primed the rest of the table with Zinsser BIN shellac primer which stops bleed-through and odors. Grab my free printable guide for how to properly prep furniture for painting here. I applied two coats of primer, and it also dried quickly. Working in this type of heat, I definitely had to hurry so the product wouldn't dry on the brush before it touched the table!
You can see that I also taped the claw feet to protect them from drips. I thought of removing them but they were pretty tight and I didn't want to damage them.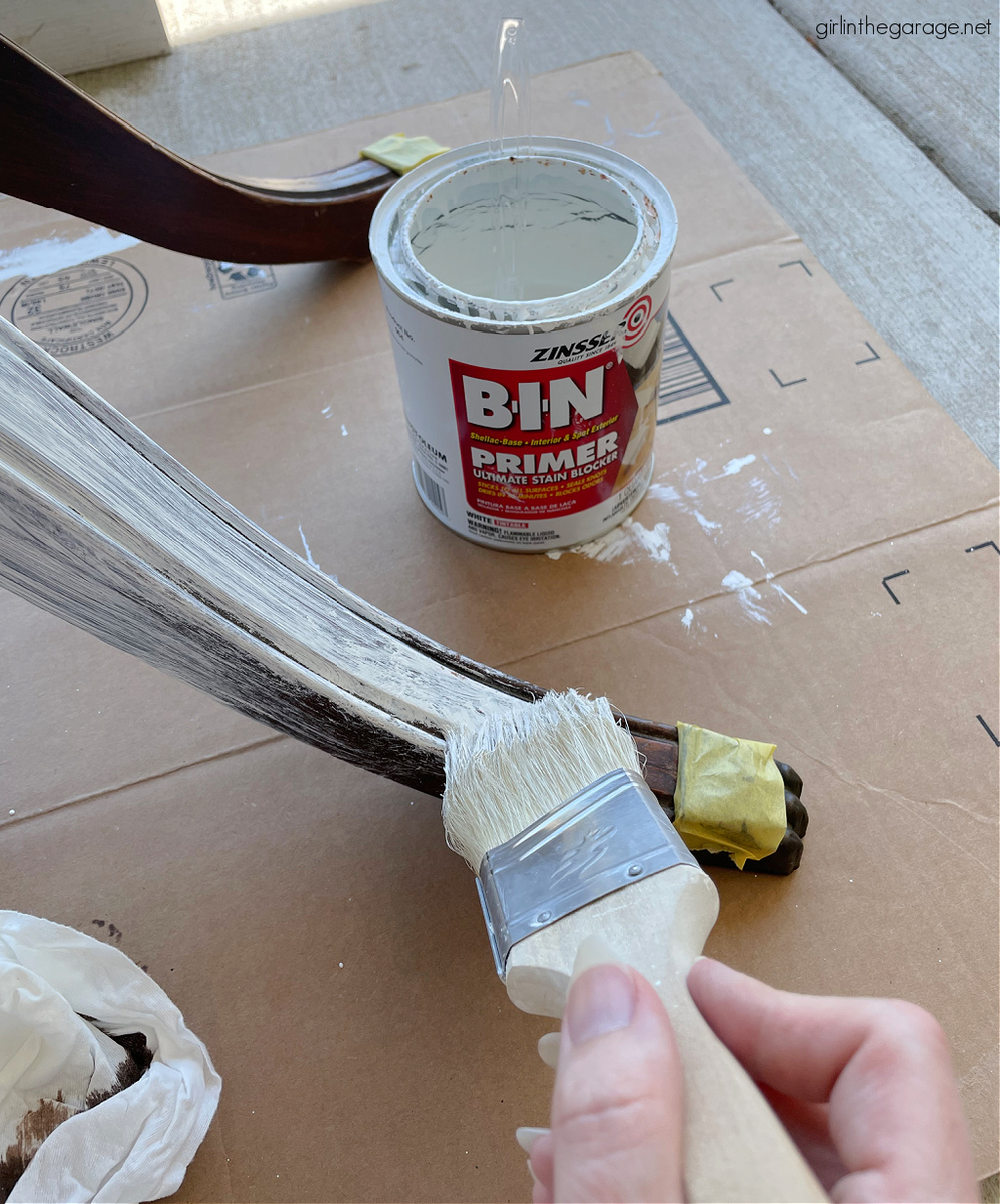 Thankfully, evening came and I painted the table indoors where it was nice and cool at night. I applied two coats of Country Chic Paint in Simplicity (white) with a Purdy paint brush and let it dry until morning. Learn more about Country Chic Paint in this review and bookcase makeover.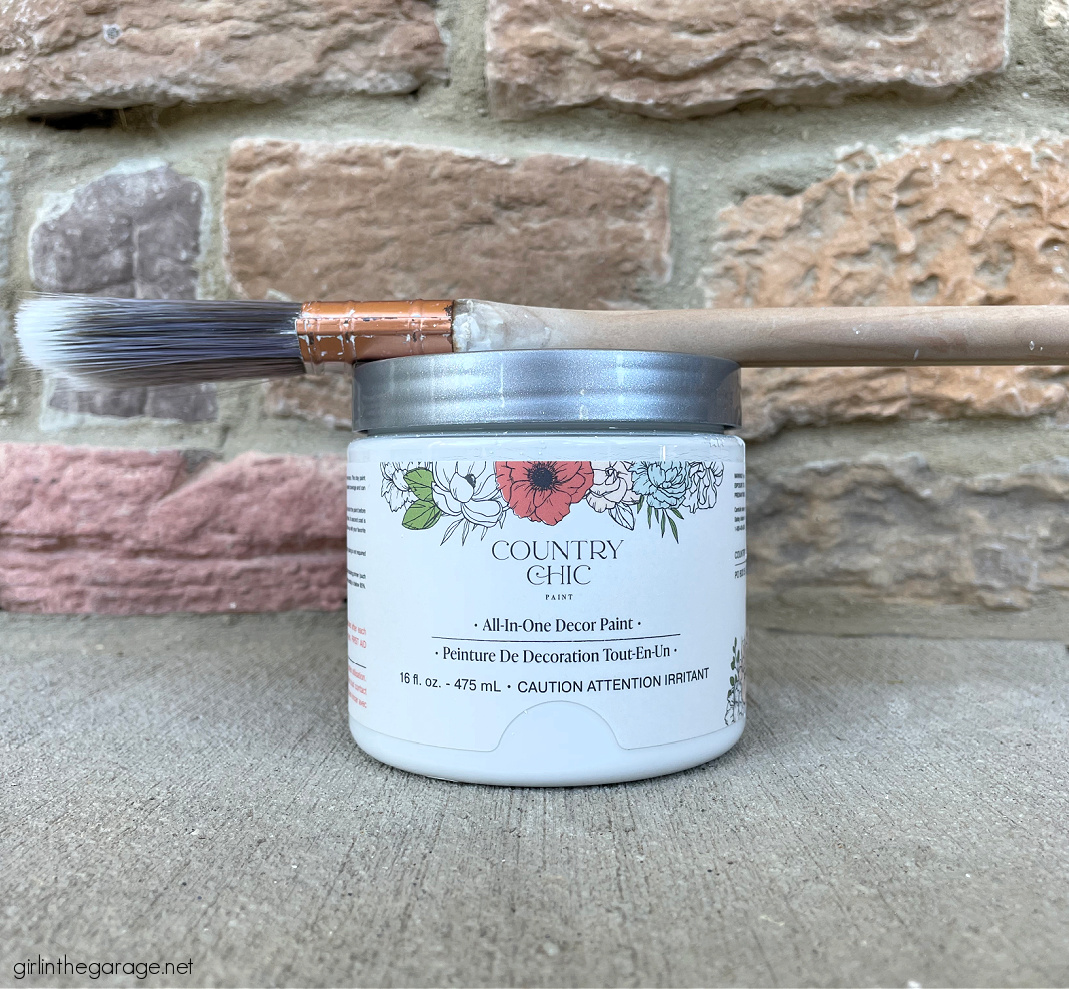 Next I used a small artist's brush to carefully paint the top edge near the stained area. You can also use painter's tape there to help with straight lines.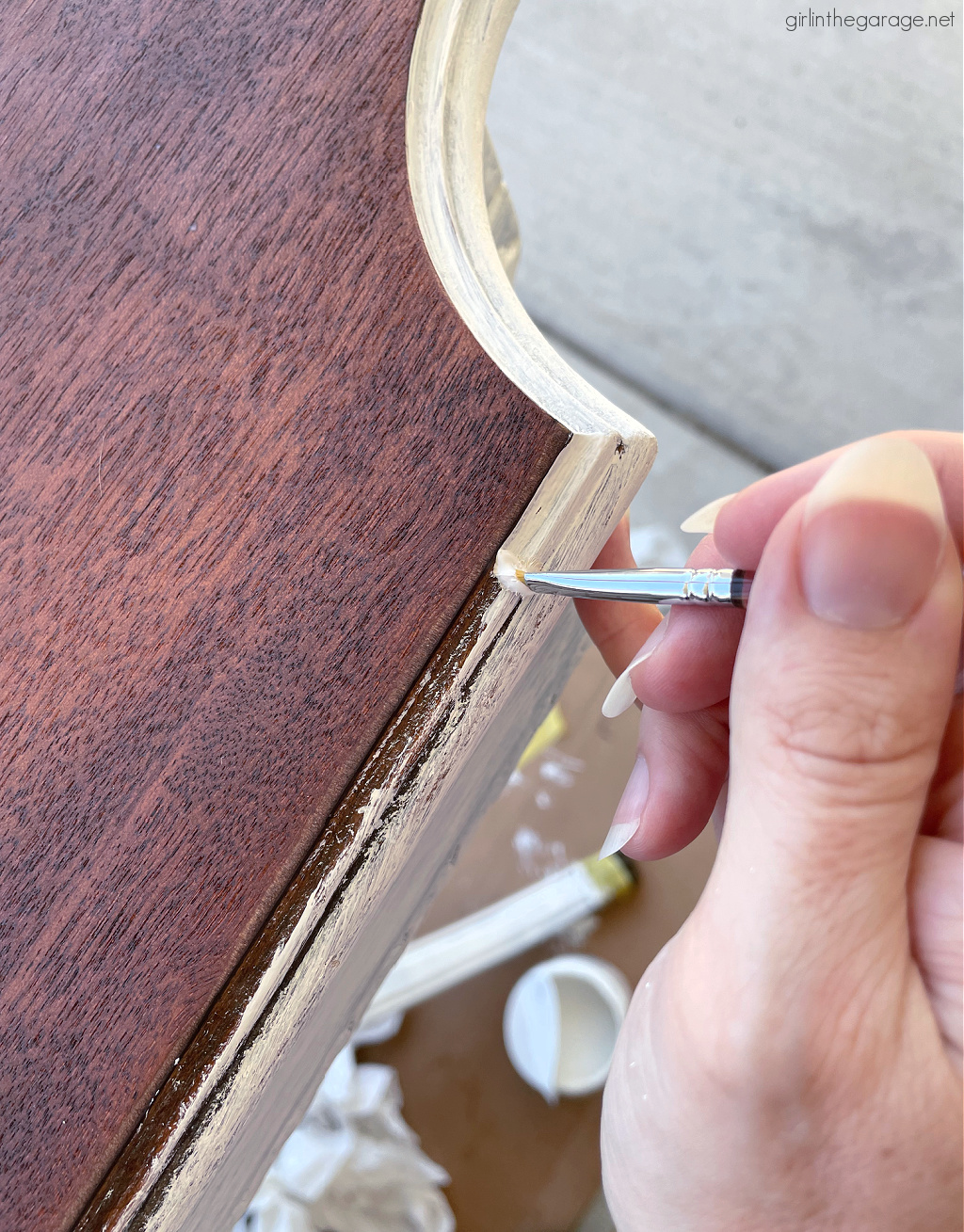 Finally, I sanded and lightly distressed the paint with 320-grit sandpaper to show off the details better.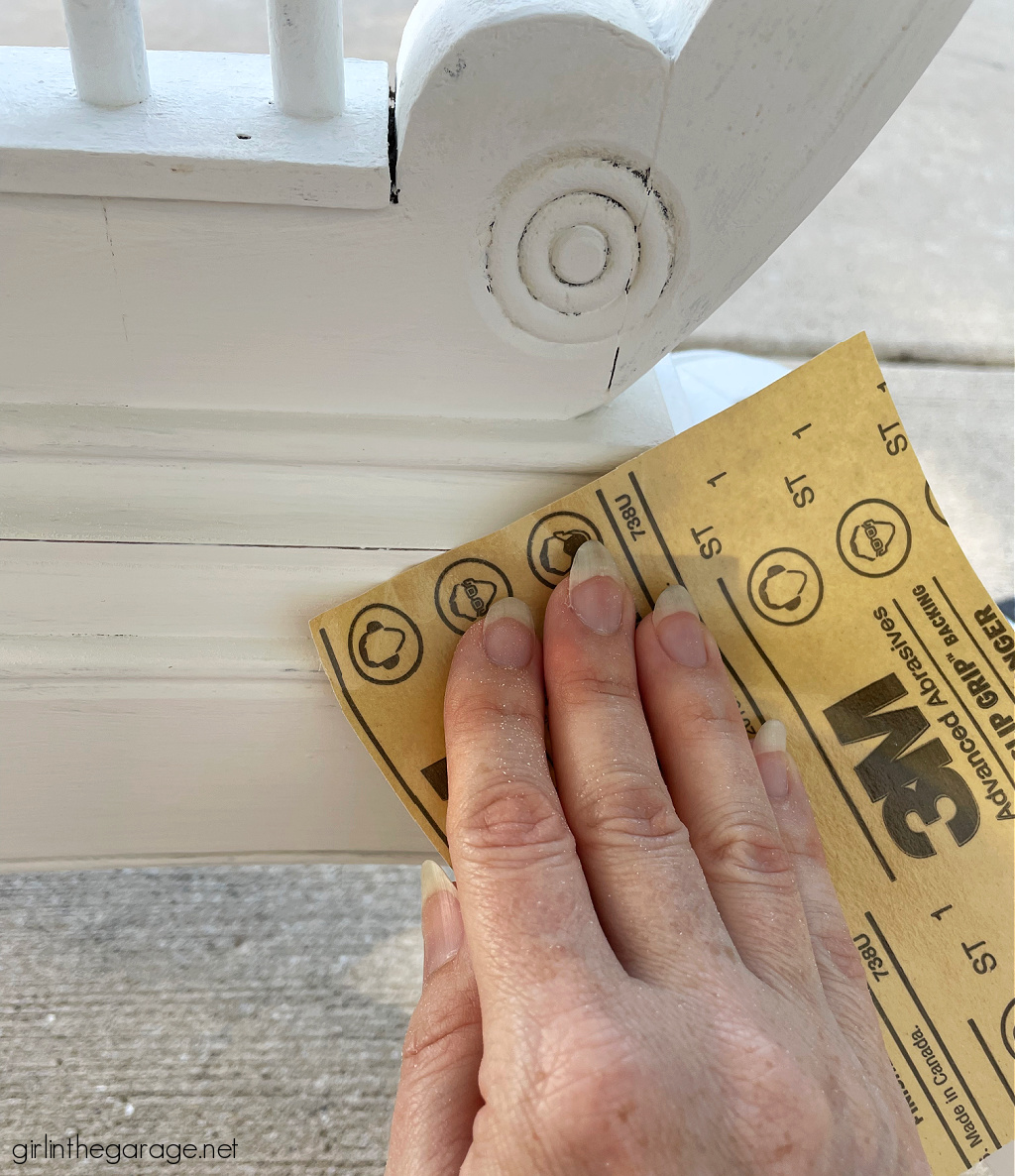 No topcoat was applied yet. The stain will get a matte Poly topcoat and the paint doesn't require a topcoat (unless it's a high-usage piece).
Here's how the refinished antique harp table looks now: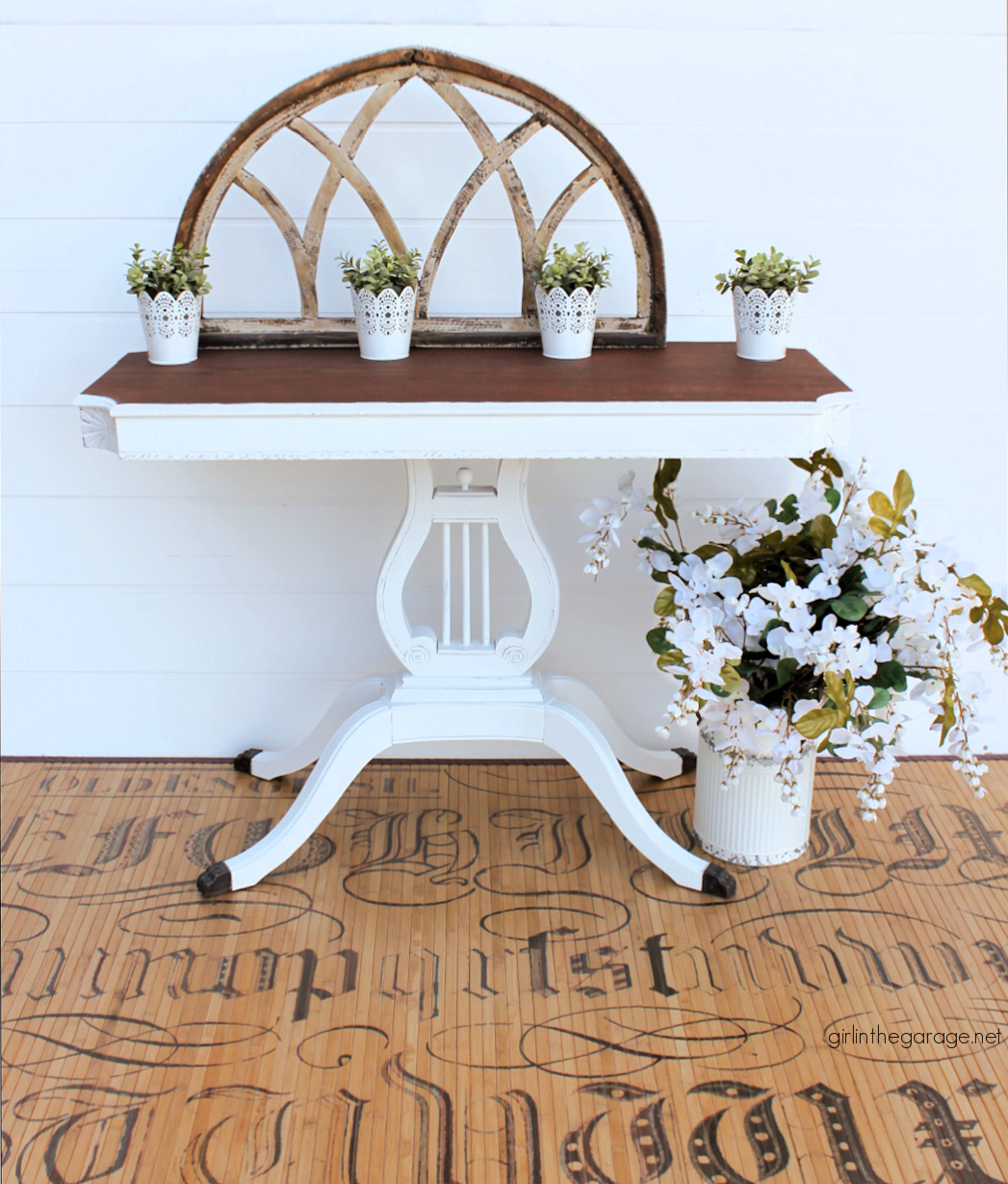 It looks SO refreshed, doesn't it? I love the newly stained table top with the white painted bottom.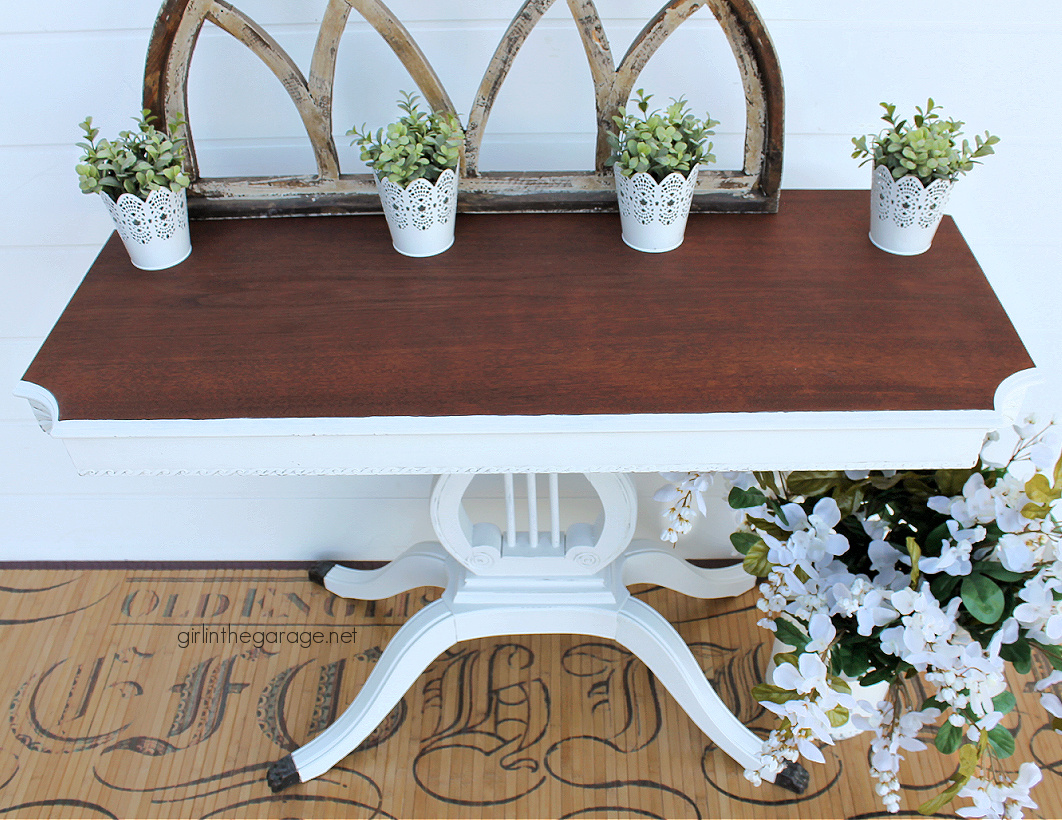 This is a great size for a foyer or even as a sofa table.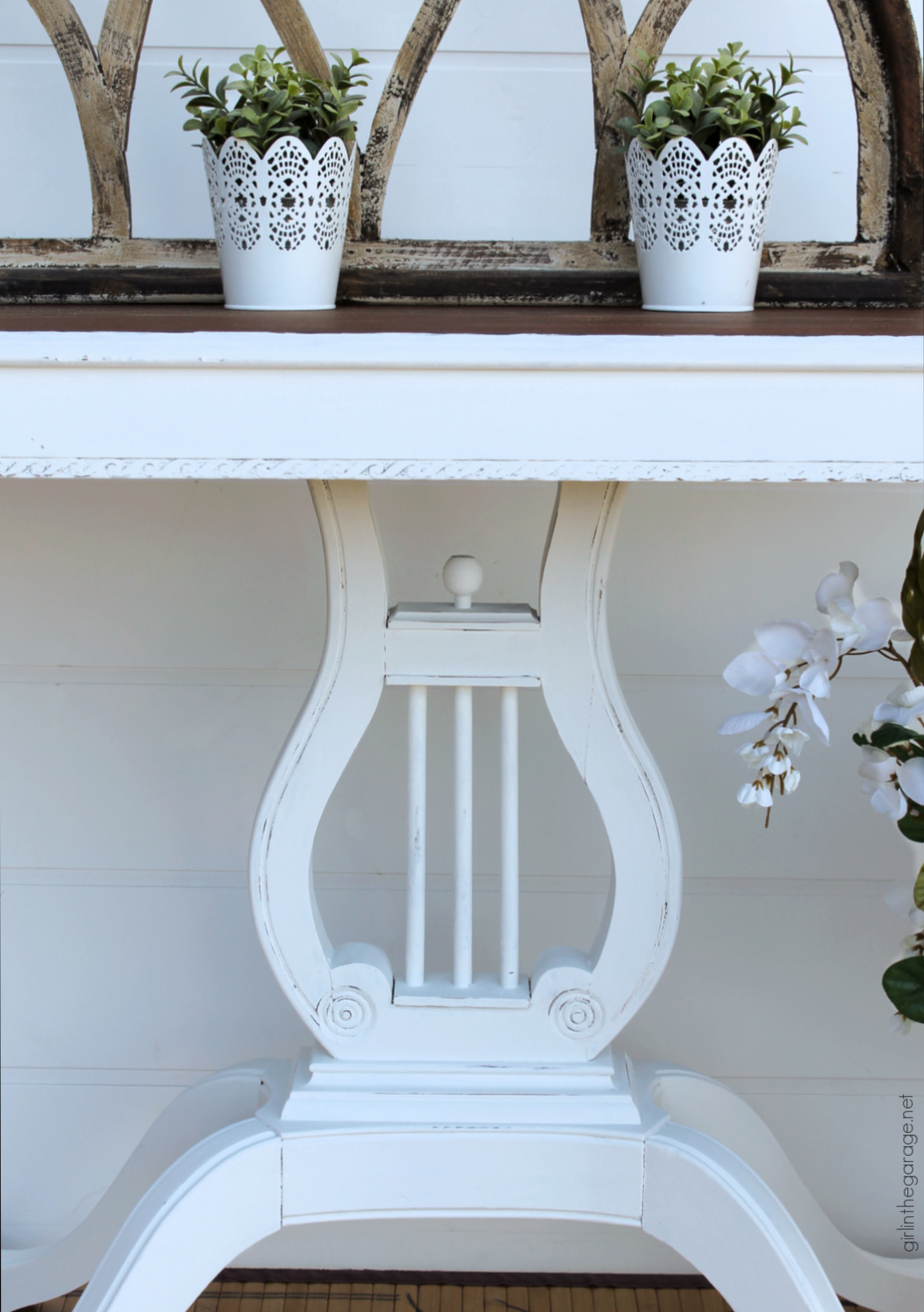 There are so many charming details on this piece!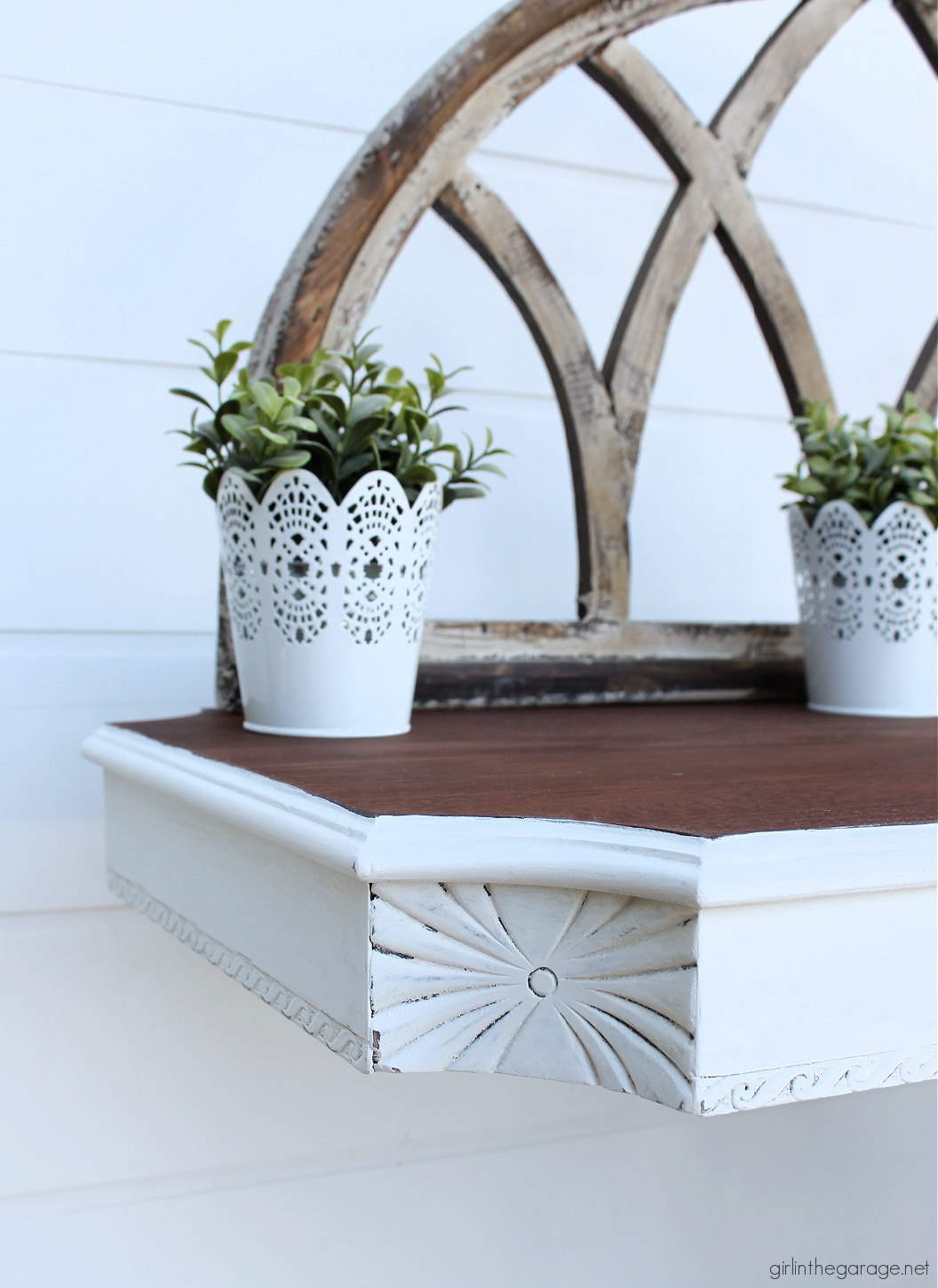 Each angle looks so good and different now, even though this is a simple, classic makeover.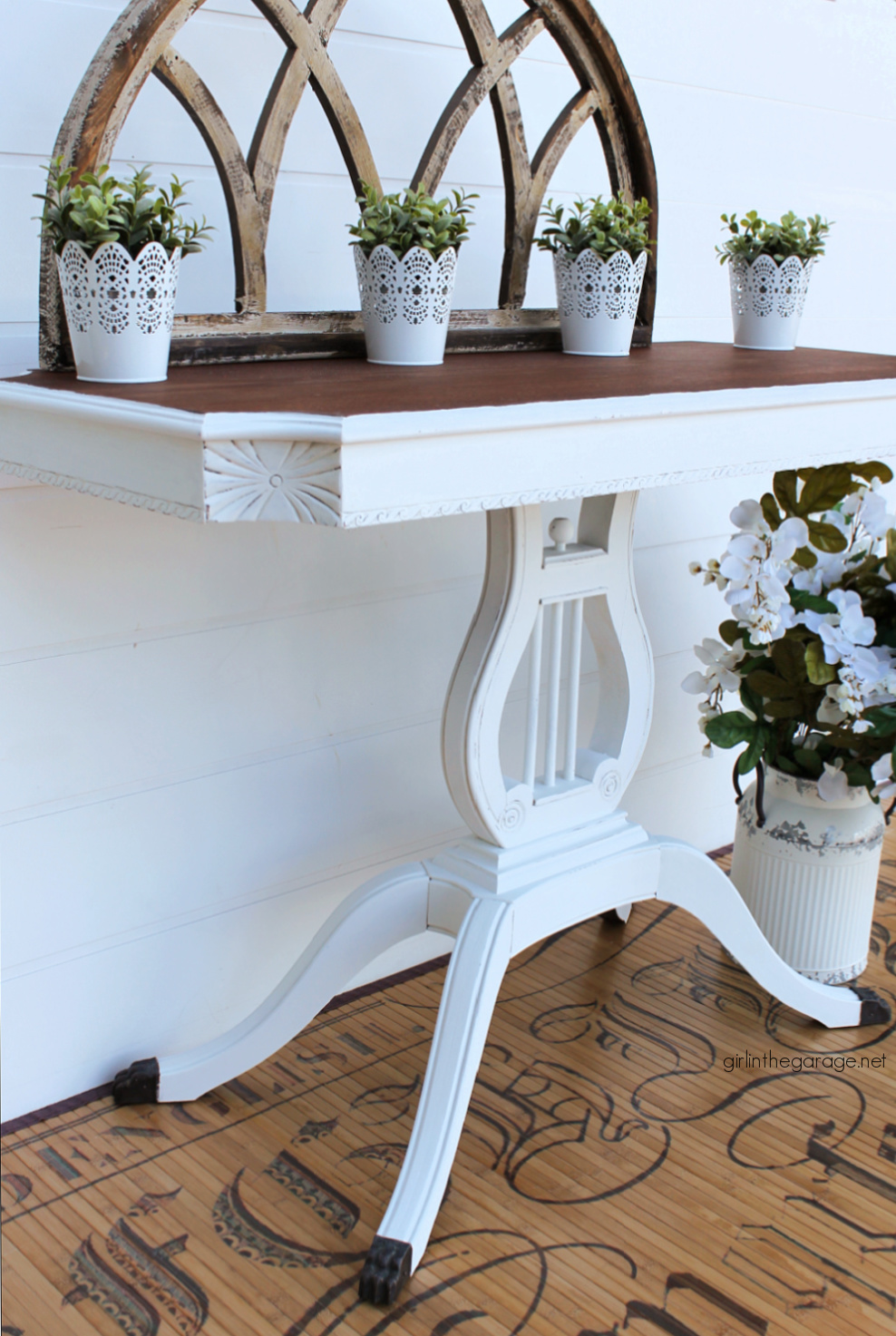 Here's a closer look at the feet below: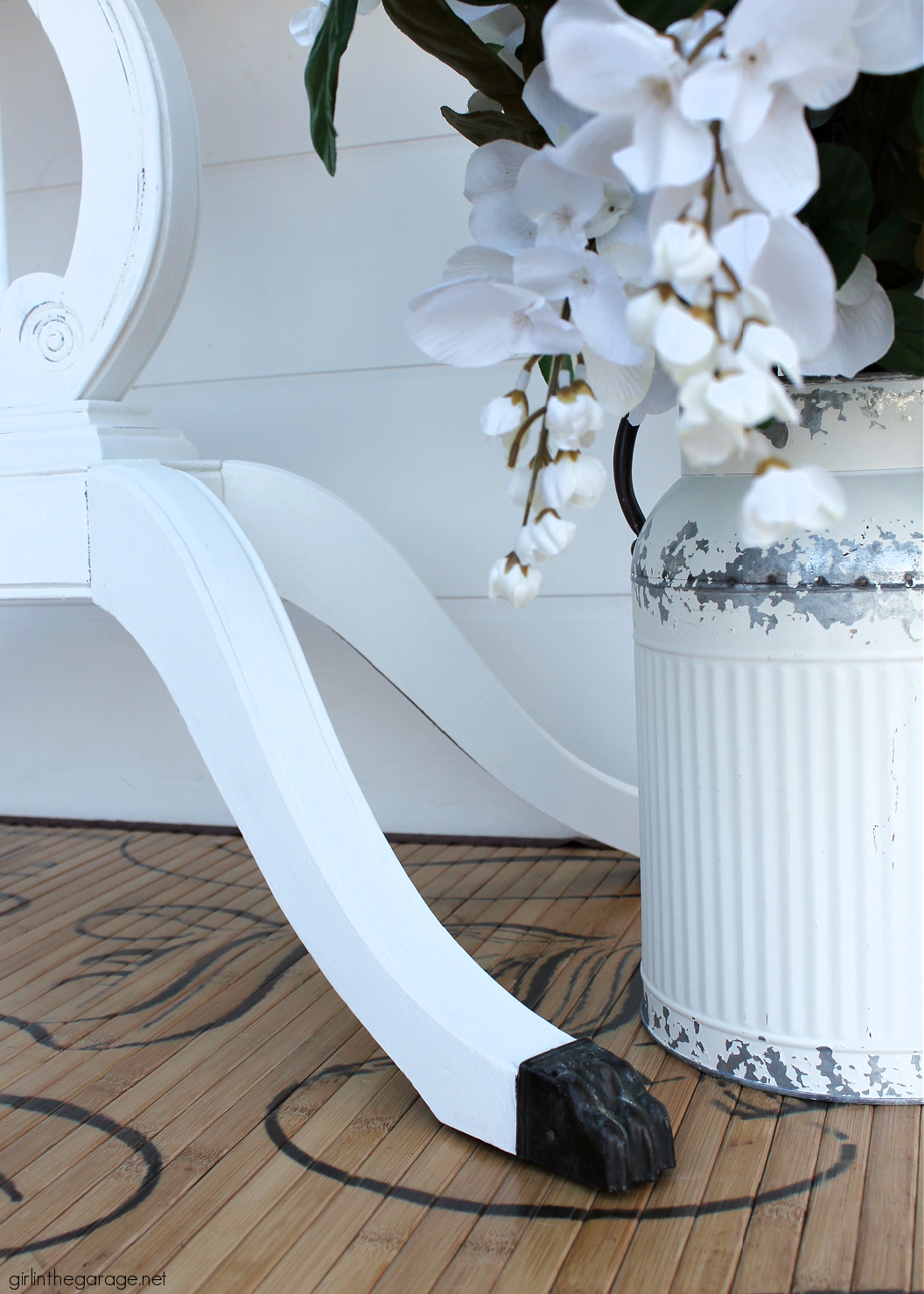 I hope you've been inspired by this project today and now you have inspiration for how to refinish an antique table. This $20 yard sale find is gorgeous now.
Please feel free to share this project with a friend or Pin it to easily find it again later. I appreciate you!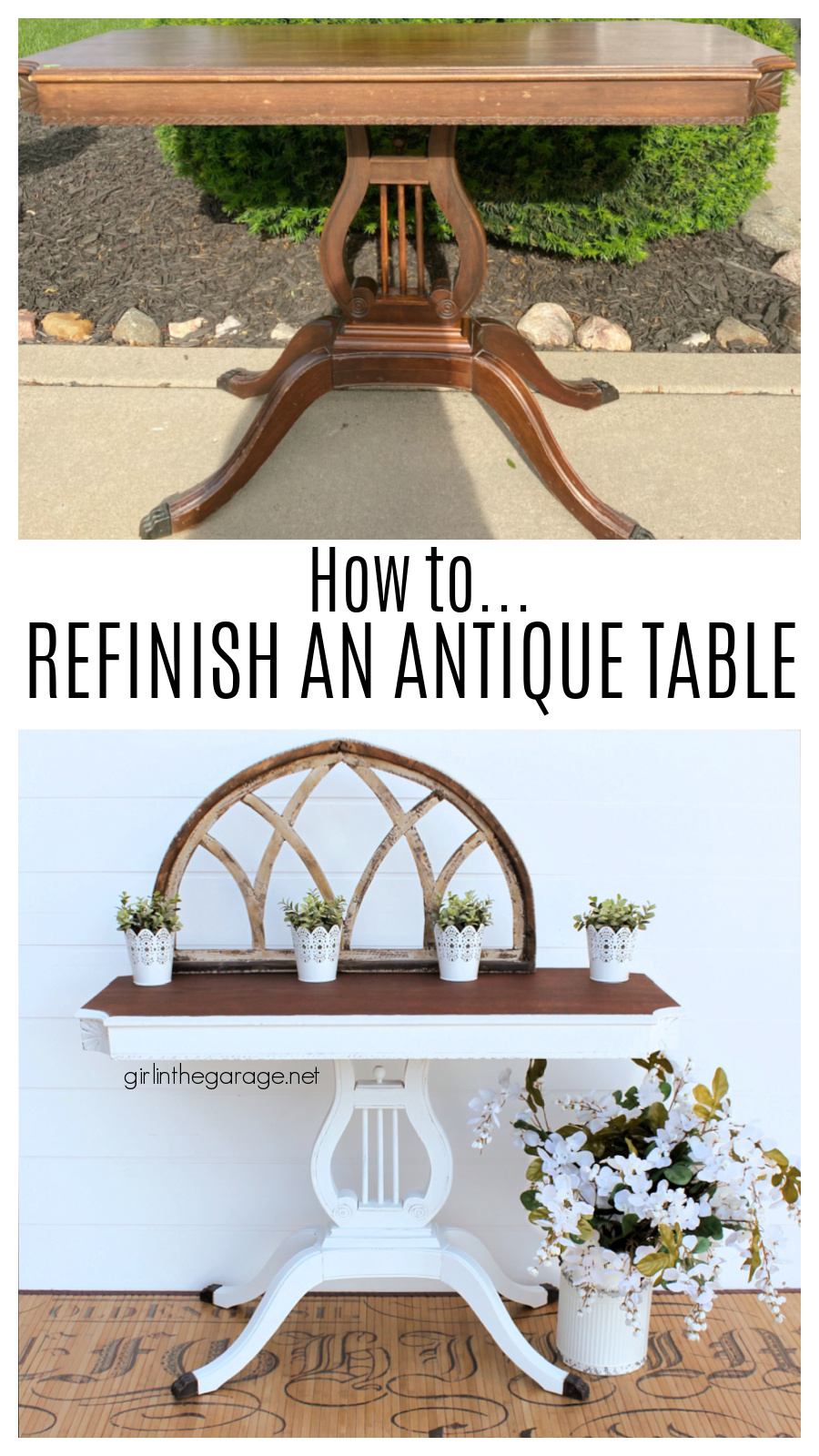 Don't go yet – my talented blogging friends are sharing makeovers too!
Below are their Before photos – visit the links underneath to see the amazing Afters and to learn how they did it: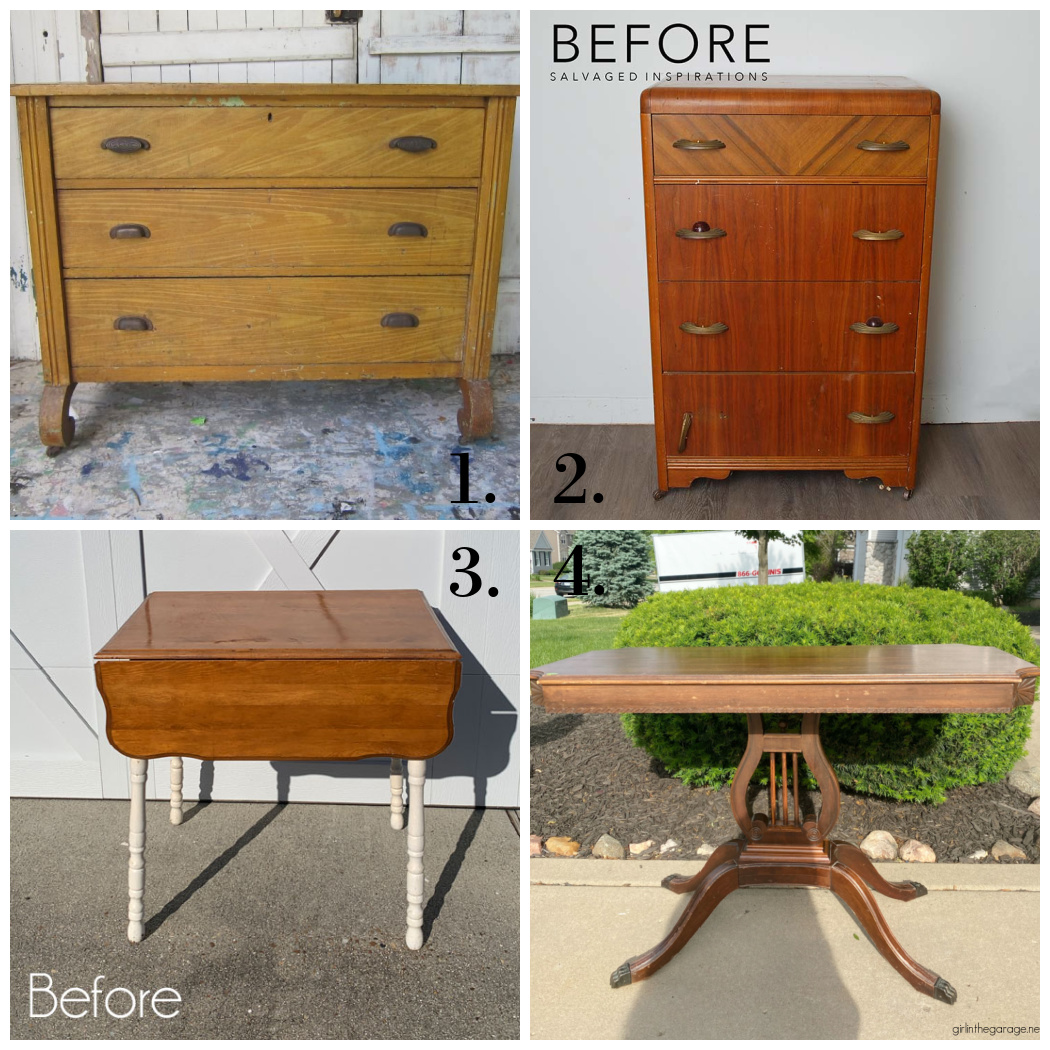 1. Petticoat Junktion
2. Salvaged Inspirations
3. Confessions of a Serial DIYer
4. Girl in the Garage (you're already here)