Welcome back, friend! It's Furniture Fixer Upper day again, and I finally dug this table out of the waaaaayy back of the garage for this month's project. At first glance the photo may not look too bad, but look closely and you'll see why I put this table off for so long.
Learn how I rescued and transformed this antique table into an elegant French Country side table (plus there's a quick video tutorial below too).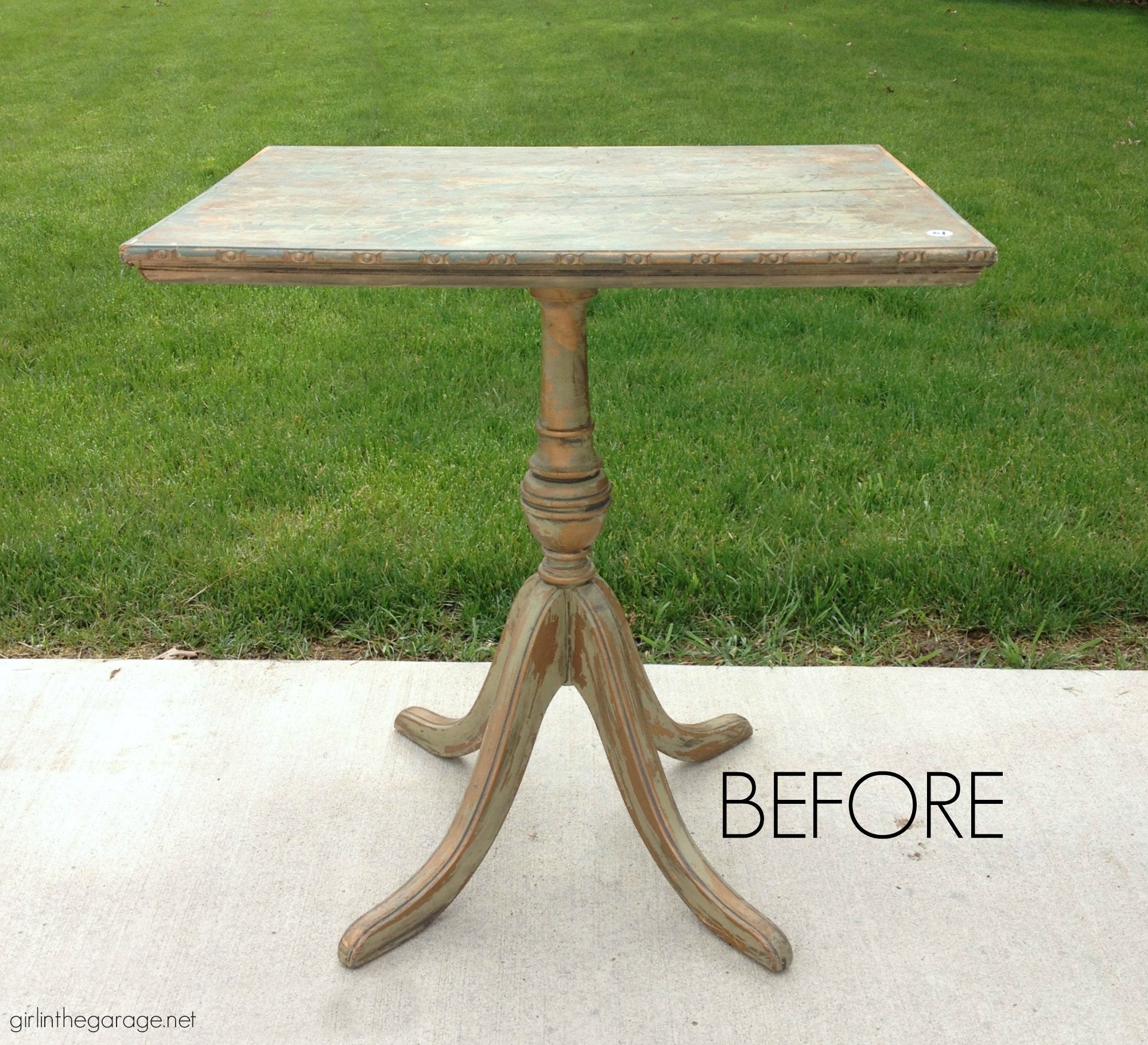 The table was already painted in gold and two shades of green. And the top was covered in splattered paint…
Friend, this is NOT what I mean when I talk about creating texture by layering paint colors. 🙁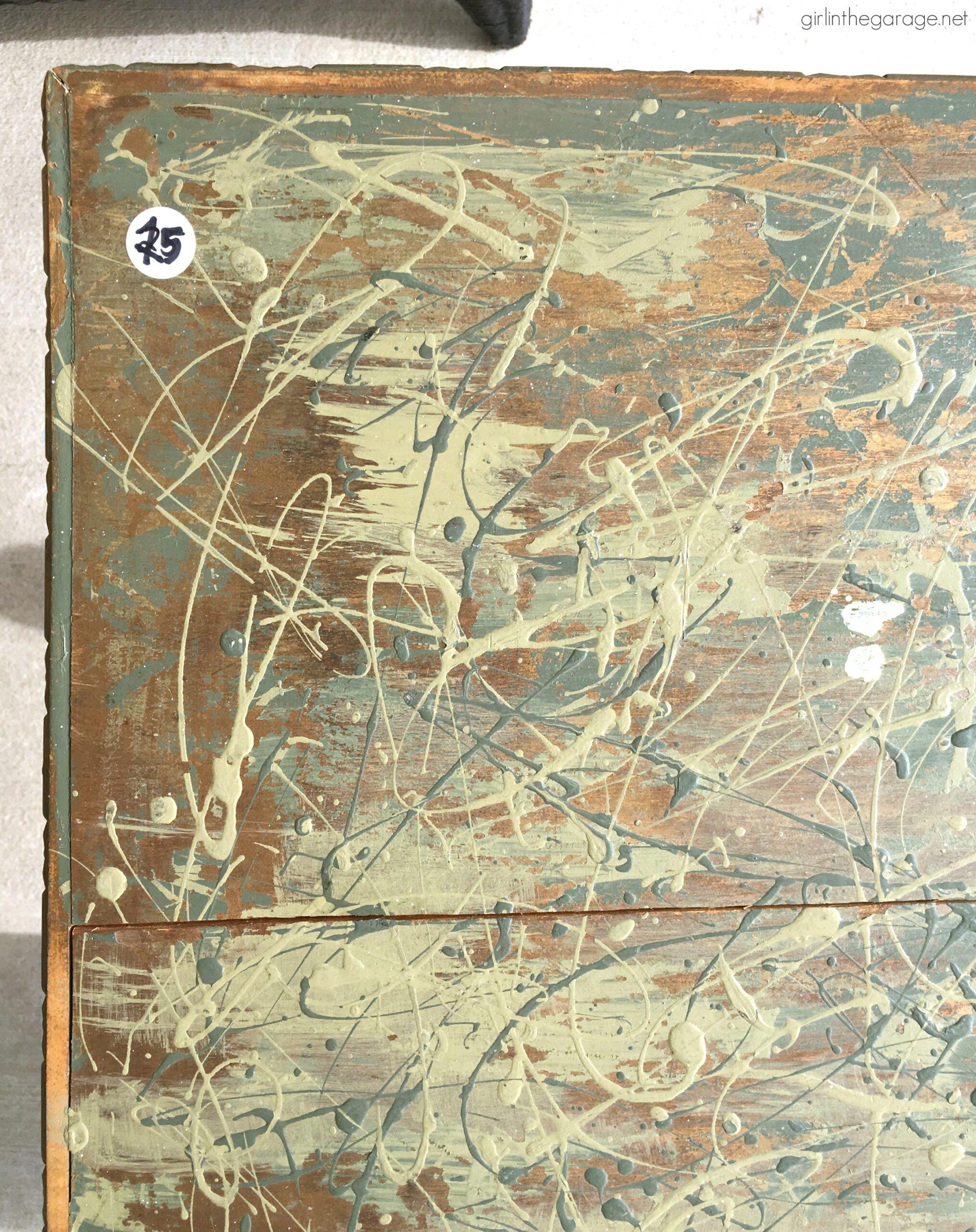 *This post contains some affiliate links so you can easily find the products I use and recommend. Discover all my favorite tools and brands for doing DIY makeovers here.
By the way, I certainly didn't pay $25 or even $15 for this sad table… I was probably the only person willing to take a chance on it though!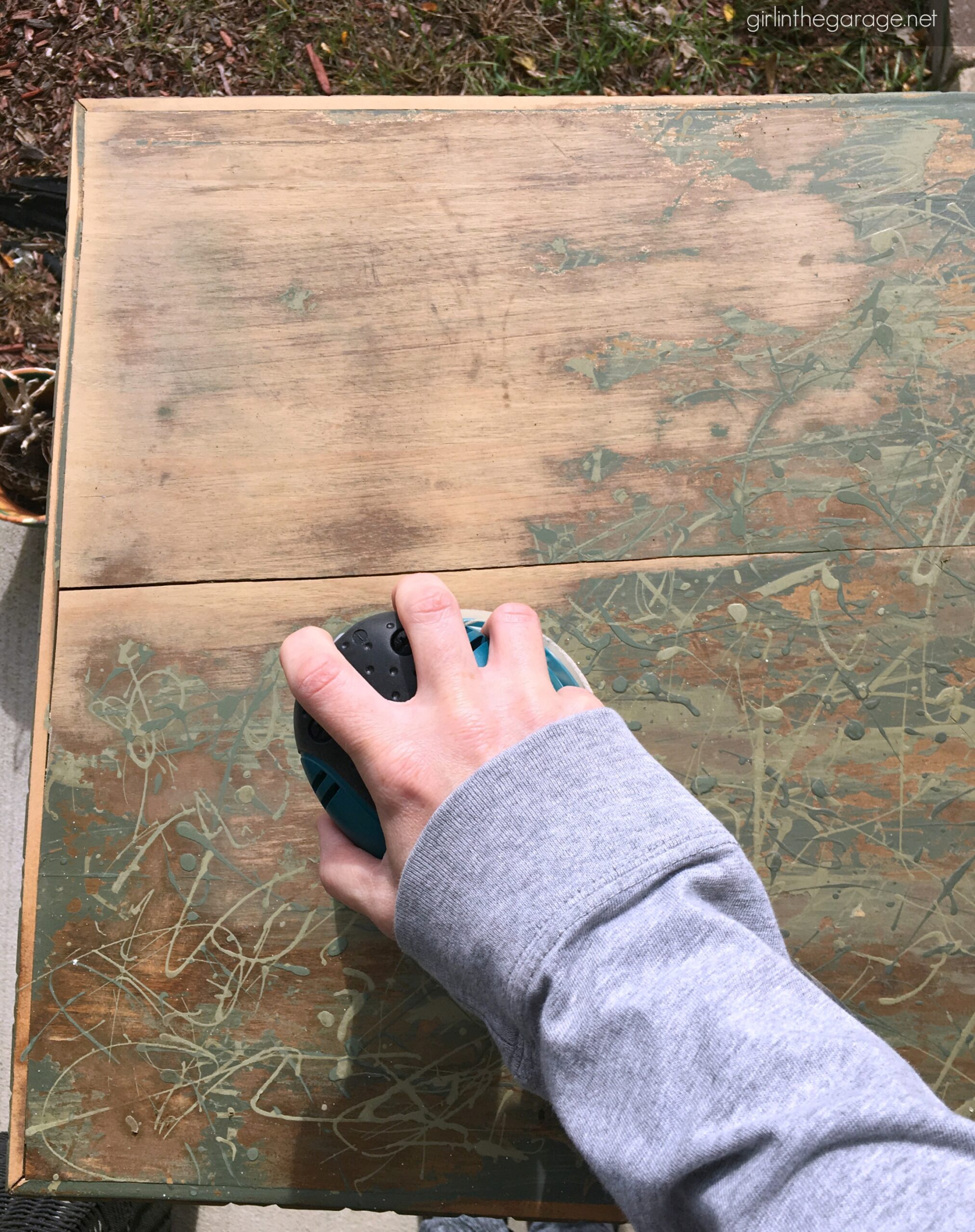 First I used my new Makita random orbit sander to get all those paint splatters off and smooth out the wood wherever I could.
My Skil sander worked well for several years until I eventually wore it out, and I chose this more heavy duty Makita sander to replace it. It's comfortable in my small hands, not too heavy, and comes with a hard case for safekeeping. (Plus it has great reviews! I always read reviews before making an important purchase.)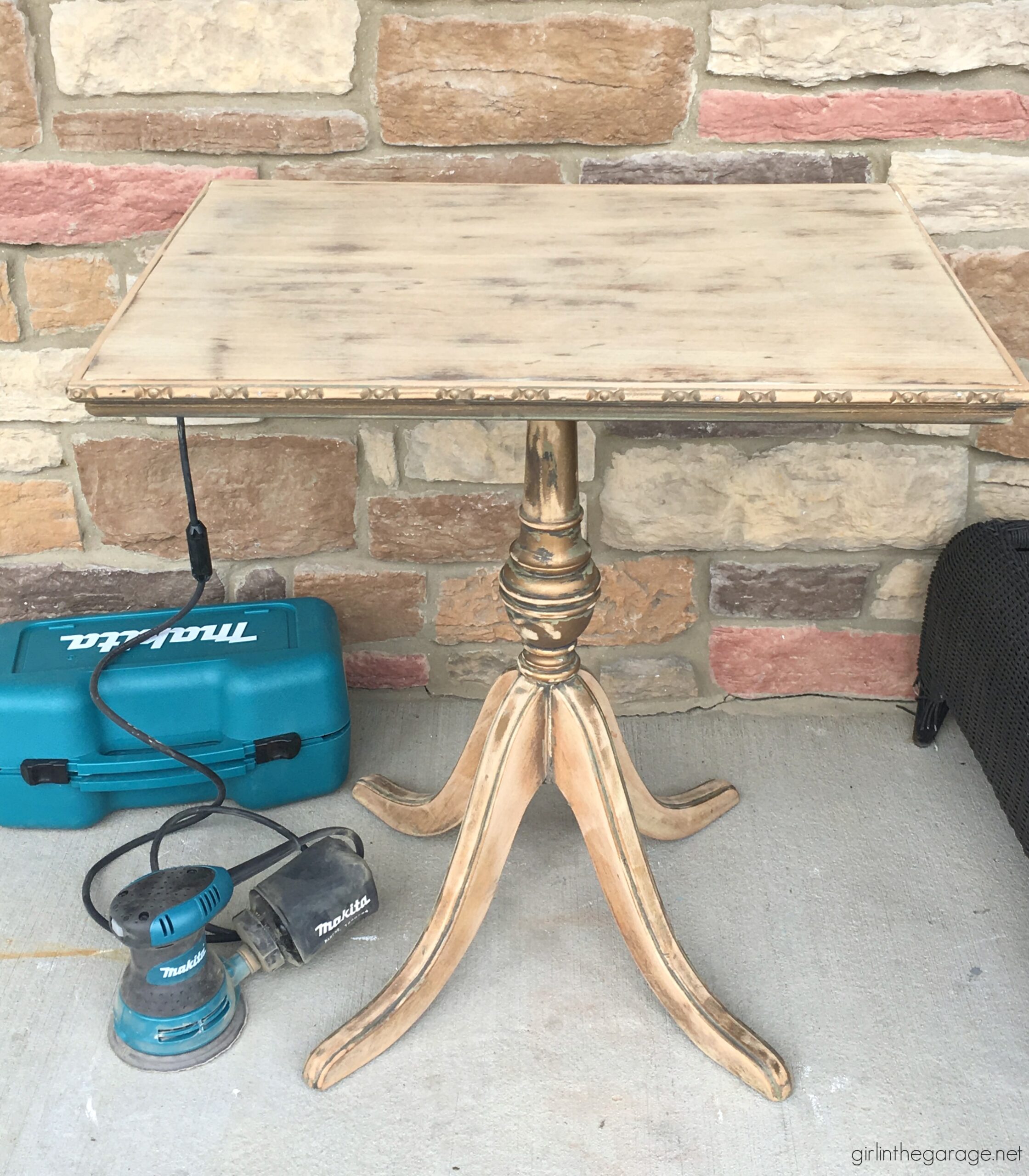 Next I patched up the crack on top with wood filler. Let it dry completely and then sand the area smooth. Apply another layer of wood filler if necessary and repeat the steps. Finally, wipe the area clean.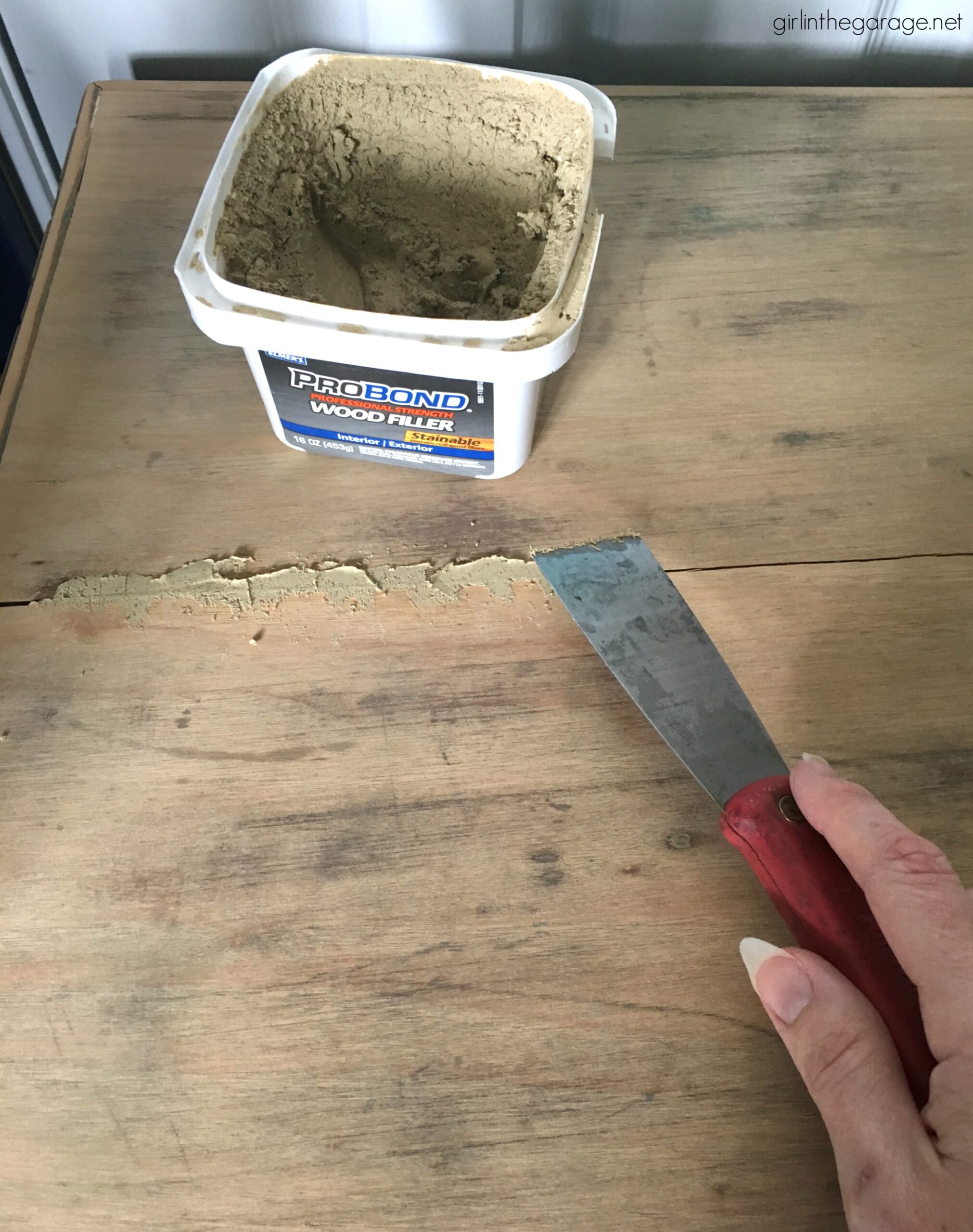 Next, time to paint! With this type of table, it's easier to flip it over and start from the bottom.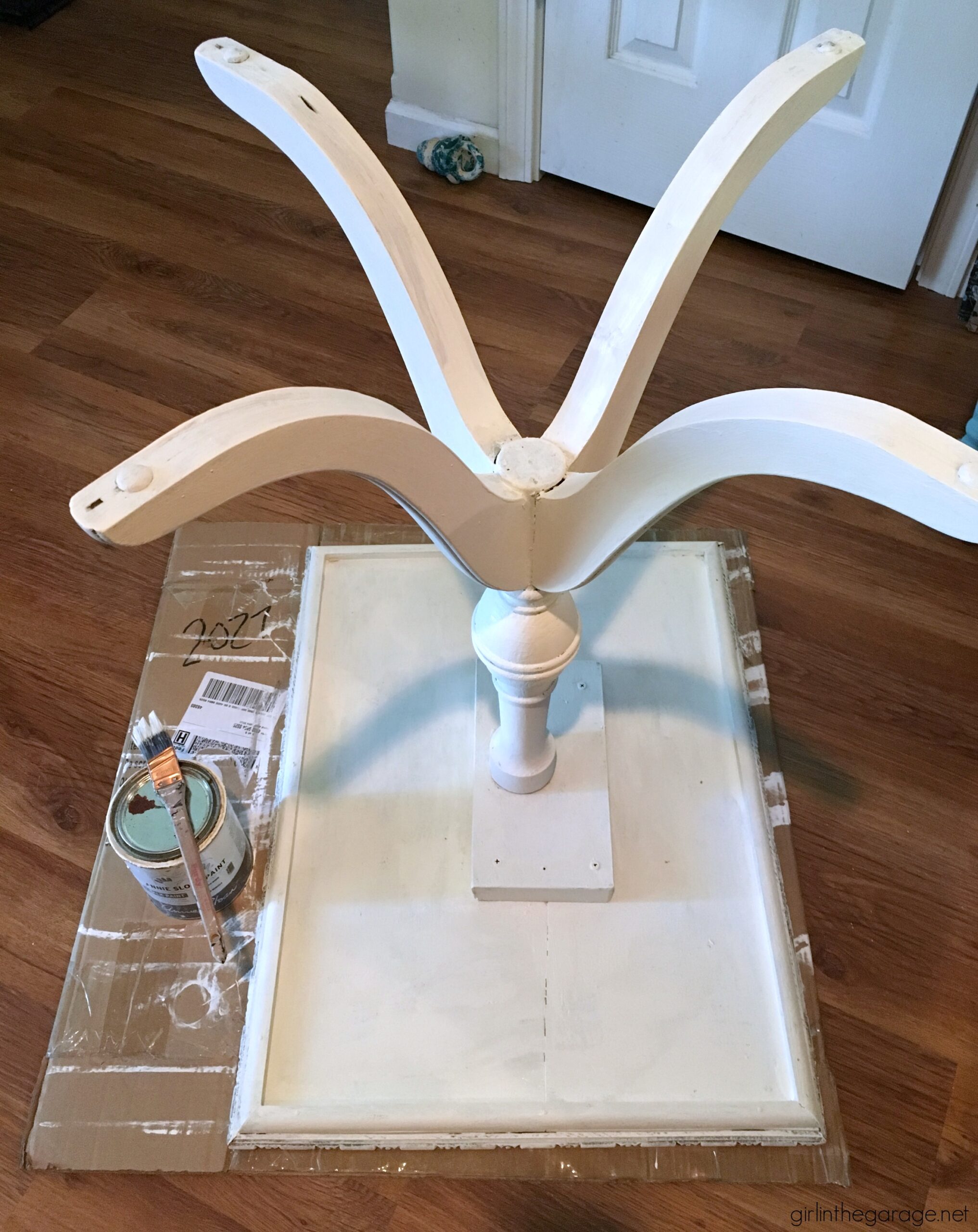 I used Annie Sloan Chalk Paint in Old White as the base coat and one of my favorite Purdy brushes for painting.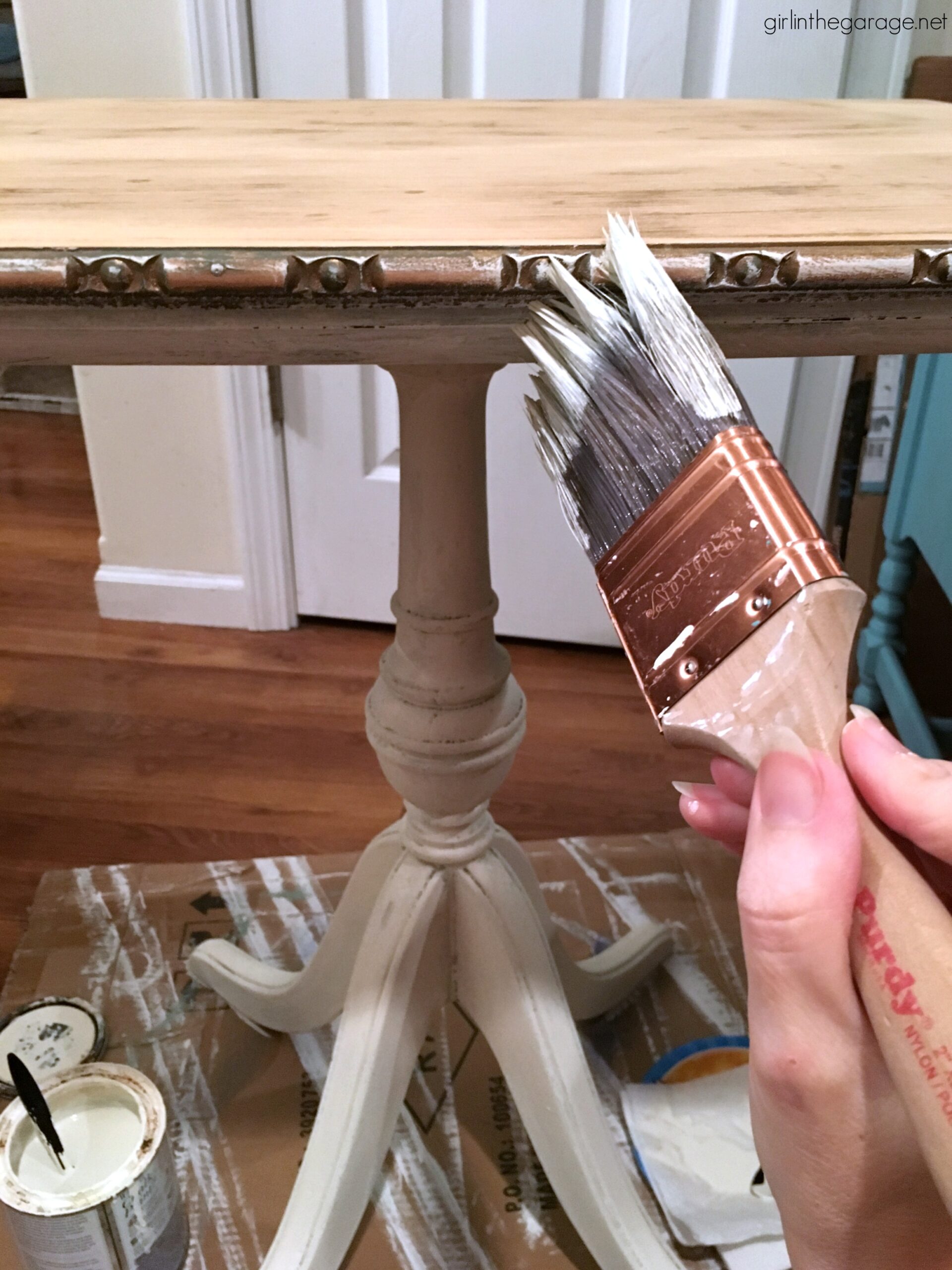 To be completely honest with you guys, I did a bad thing… I skipped priming this table even though the top was sanded to raw wood. (I broke one of my own How to Prep Furniture rules – and see what happened? Do as I say, not as I do!)
Below you can see the table top painted in Old White Chalk Paint and several little areas of bleed-through.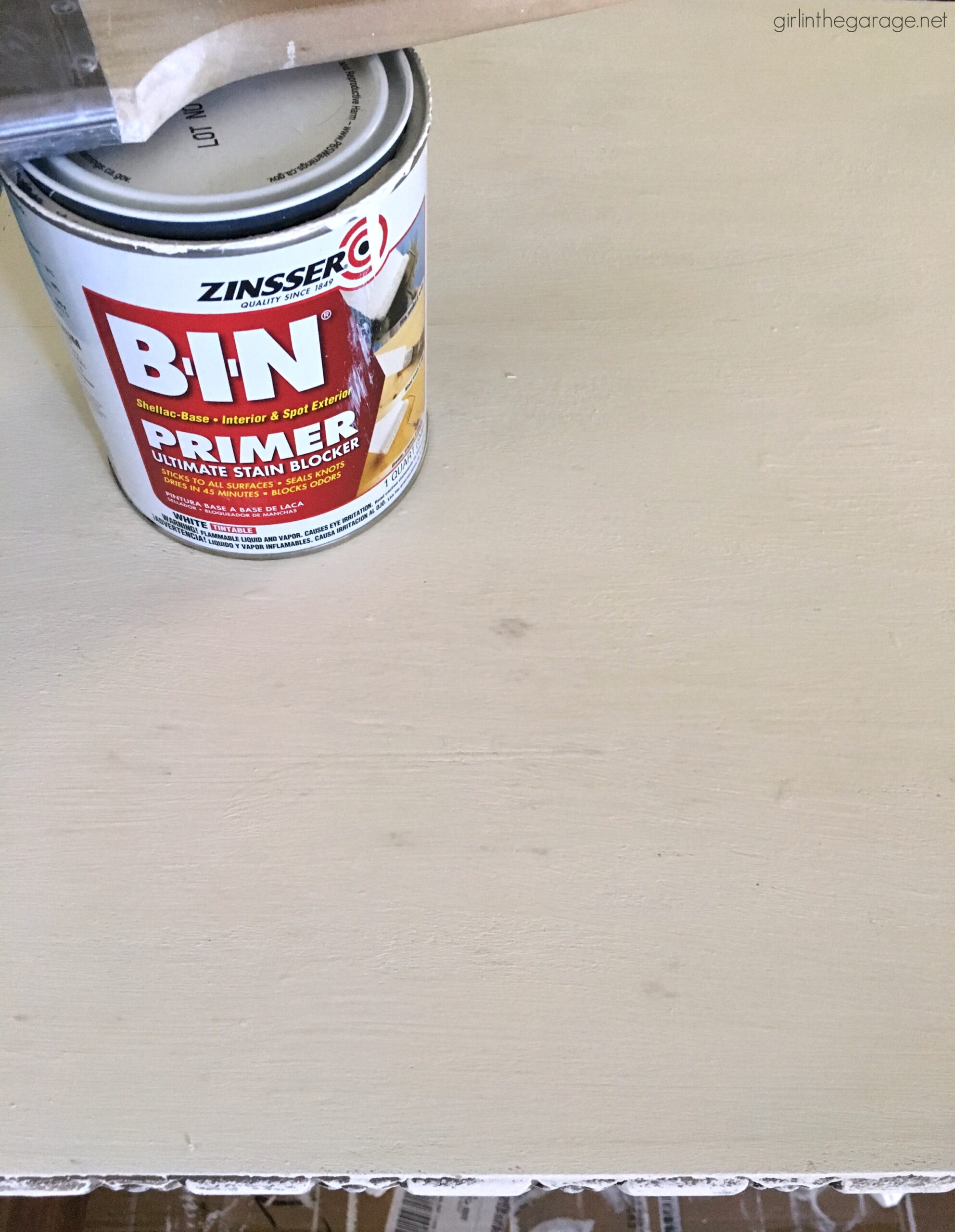 It wasn't a huge deal, just a little frustrating. I added two coats of shellac primer and let it dry. Everything was peachy again in no time.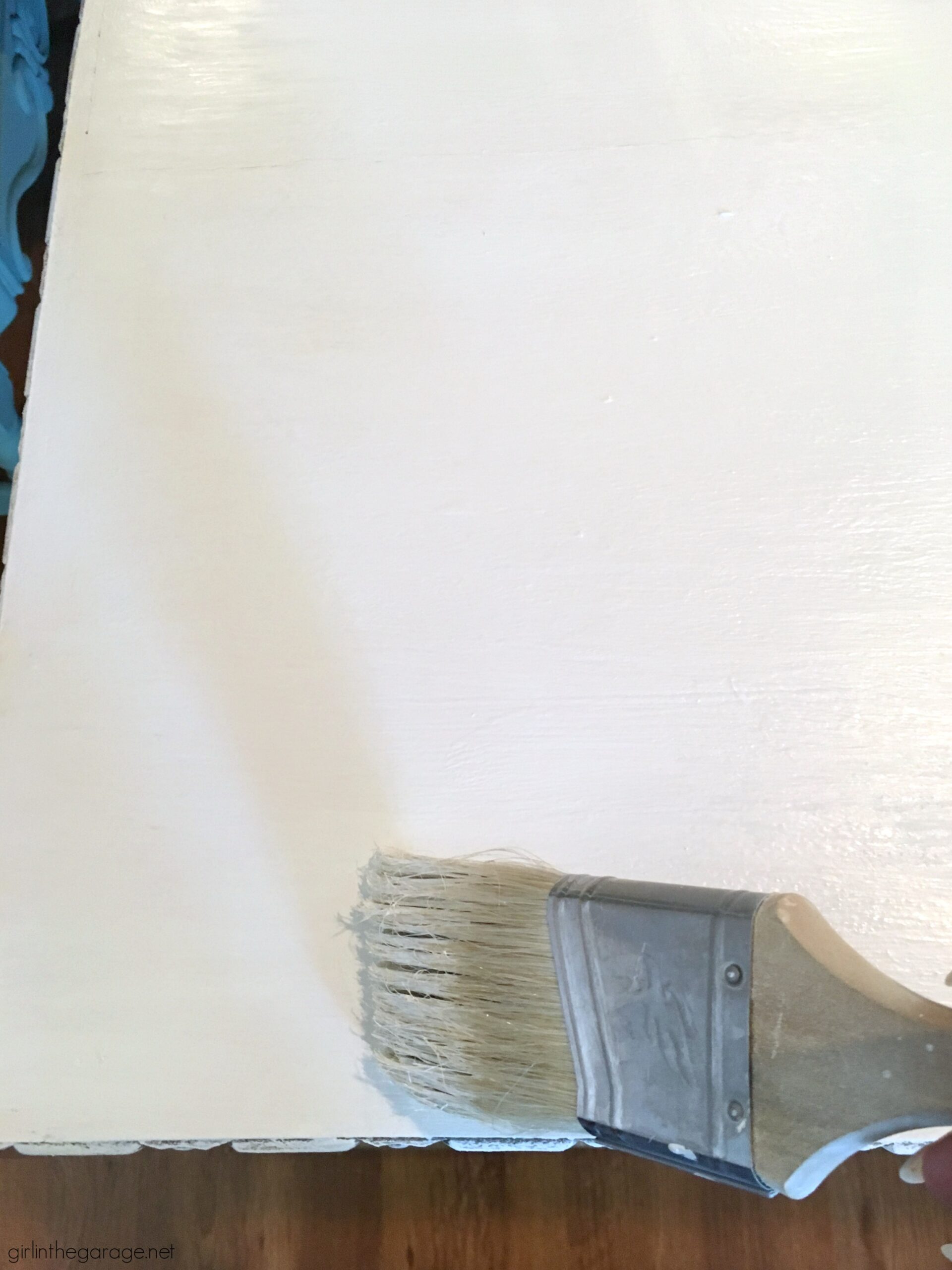 After the primer dried, I gave it another coat of Old White.
Next I gave it a "wash" of Annie Sloan Chalk Paint in Country Grey. I lightly sprayed the table with water across a small section.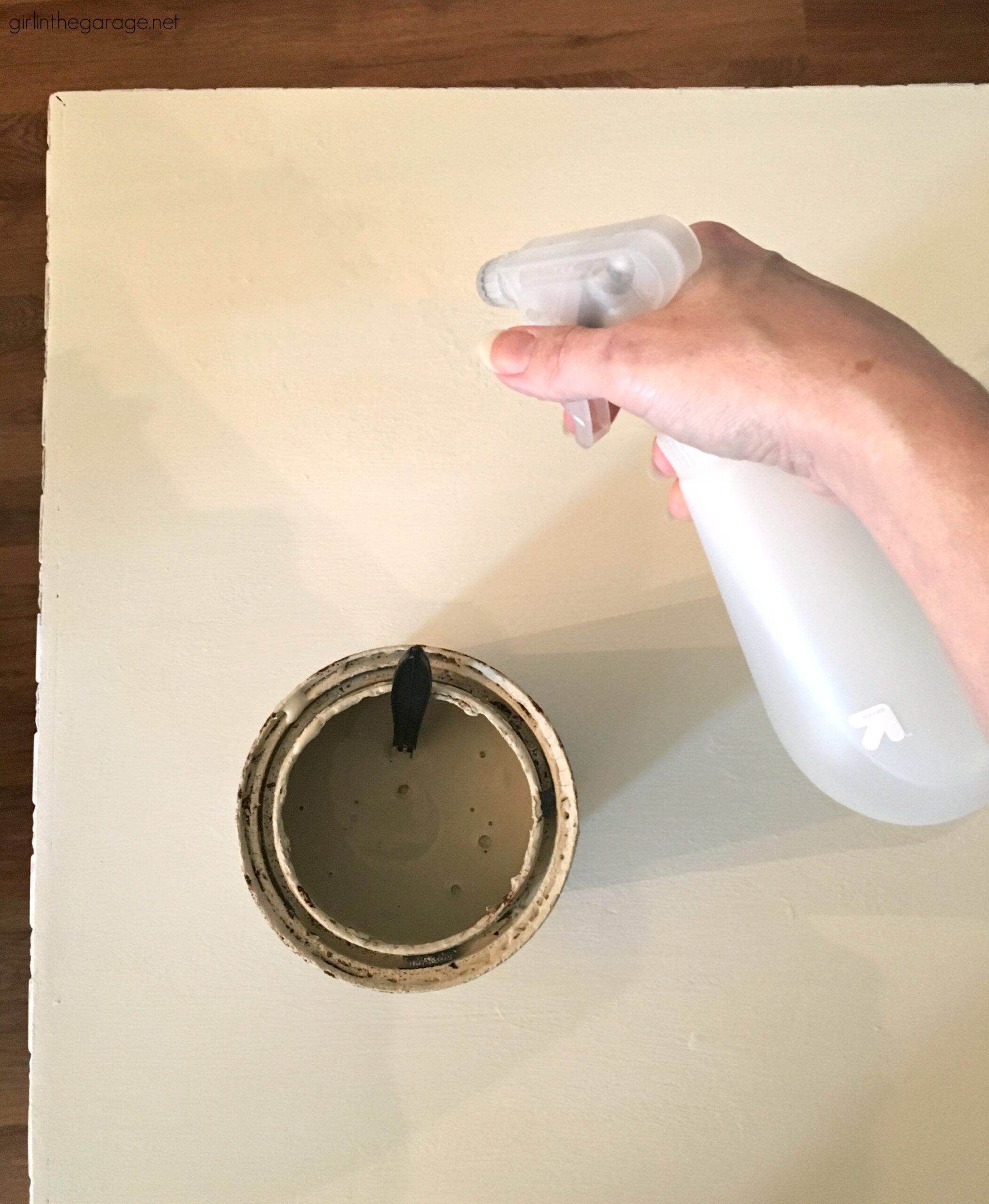 Then I brushed on the creamy color, which ends up being watered down and just gives a slight color tint.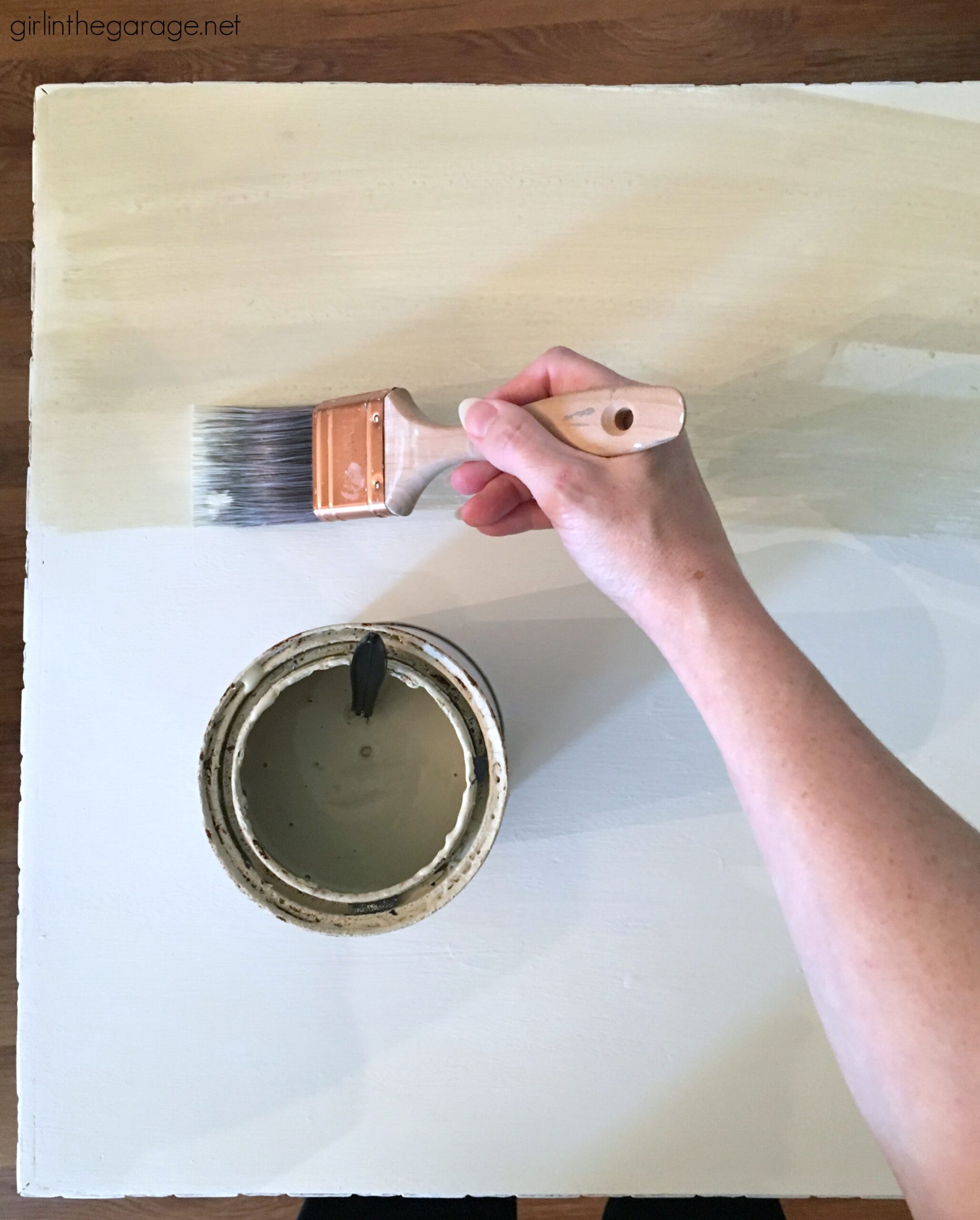 Lastly I wiped away any excess paint with a lint free cotton cloth.
Then I added some elegant French Country glam with gold paint on the details using an artist's brush and let it dry.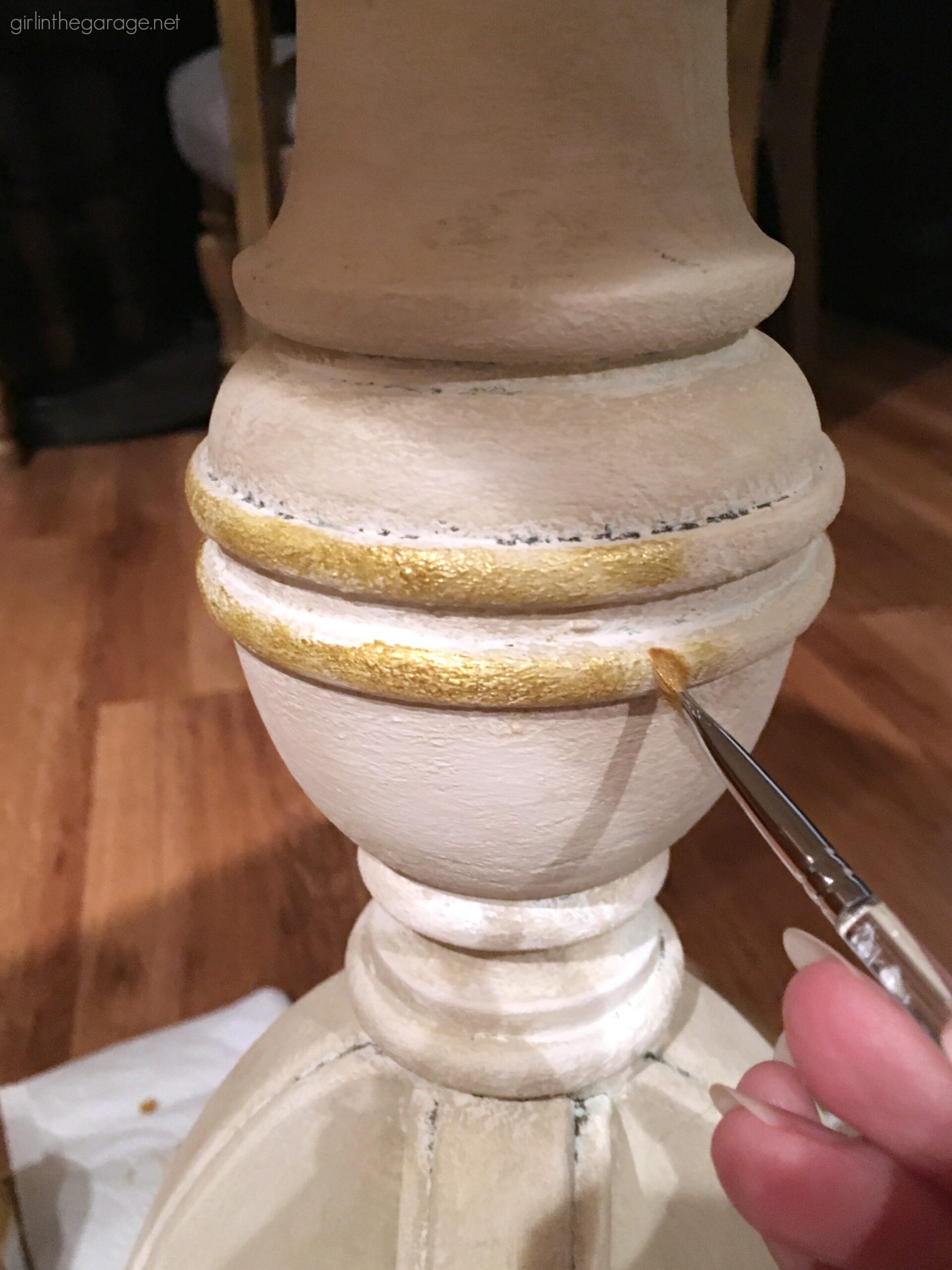 For an aged faded look, I gently sanded everything – including the gold – with 320-grit sandpaper. Then protected the table with Annie Sloan's clear wax.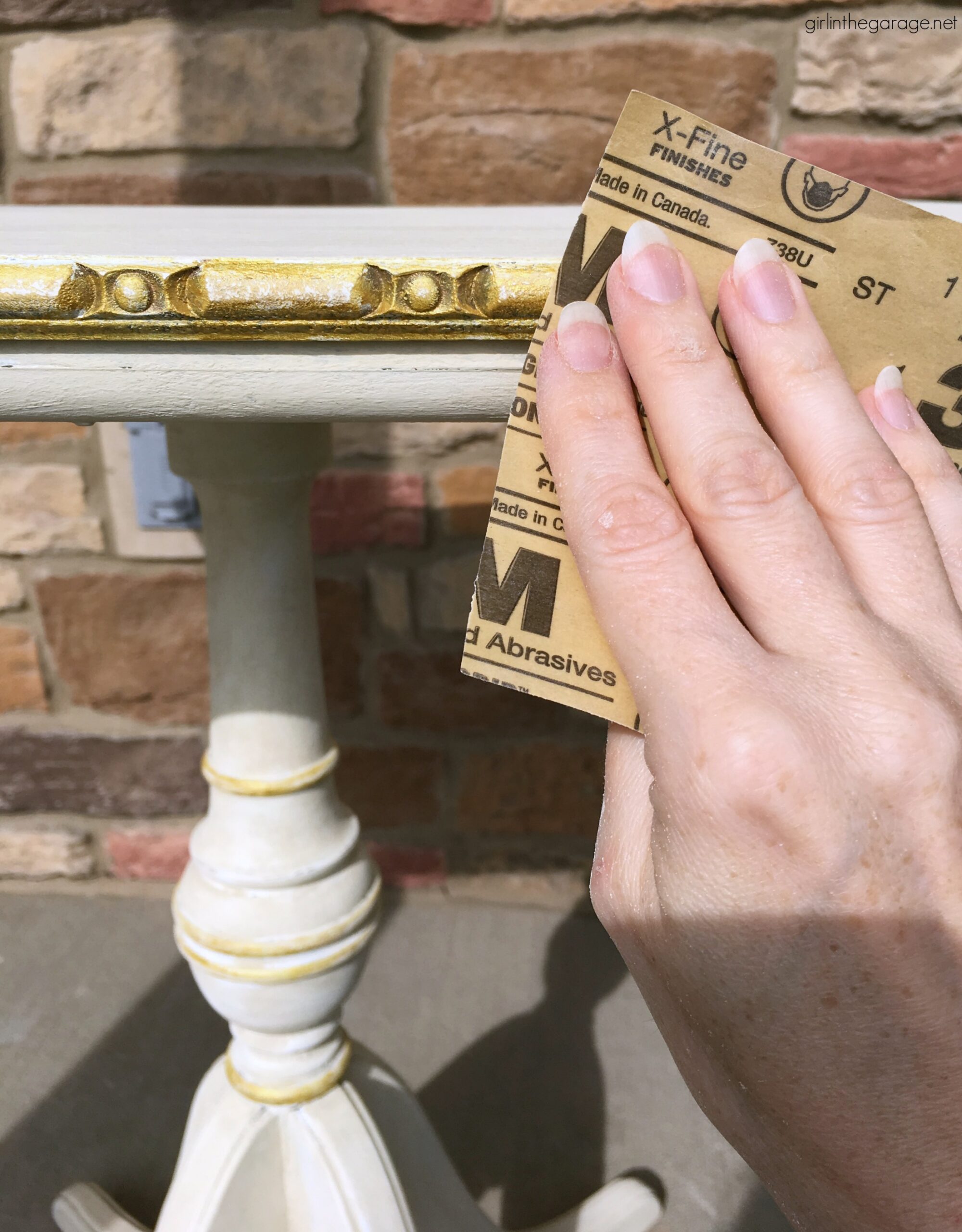 Here's how the rescued French Country side table looks now…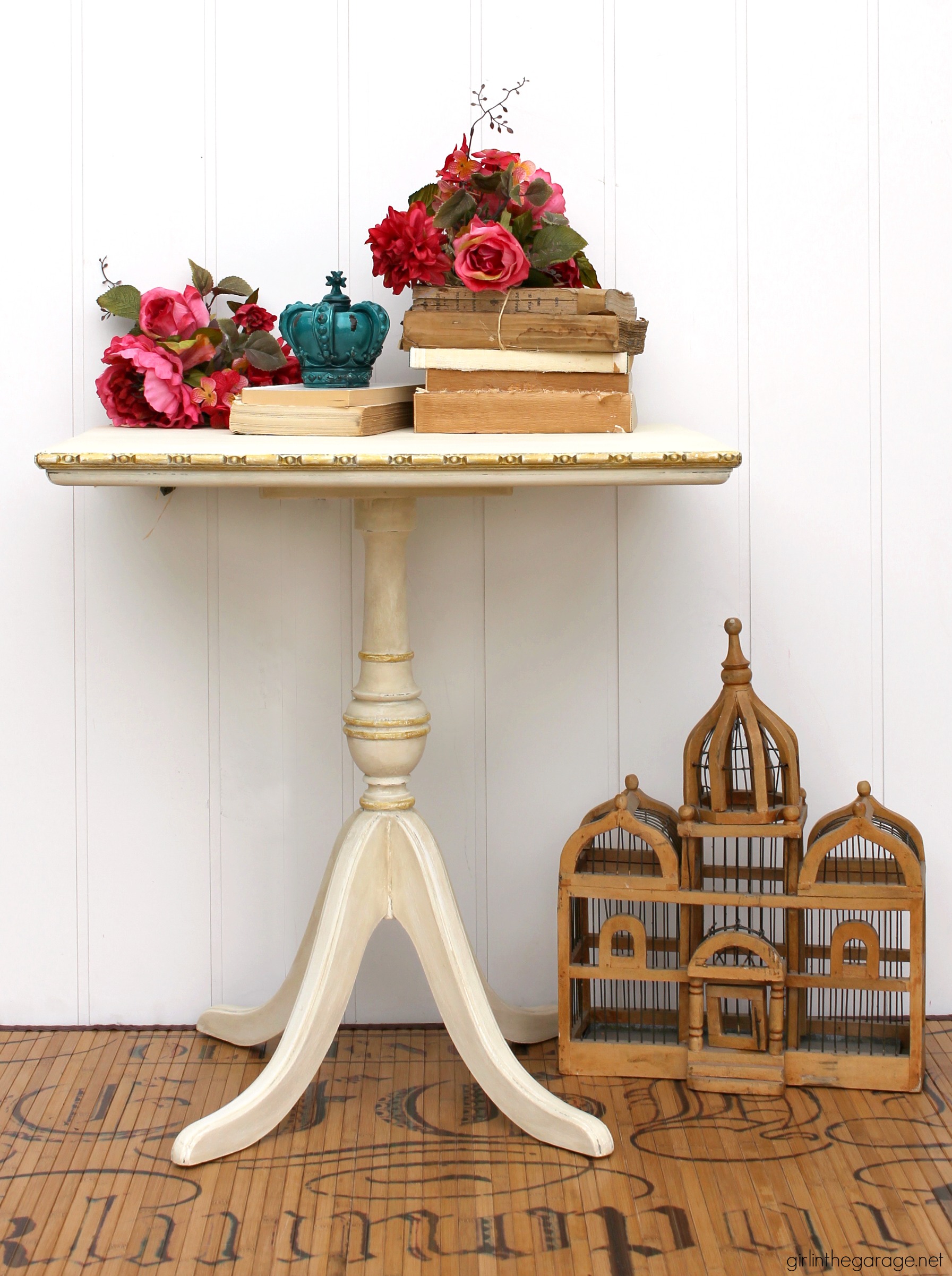 And the top looks so much better than the splattered paint job! There is definitely a little texture there from the Country Grey "wash," but it's hard to see below.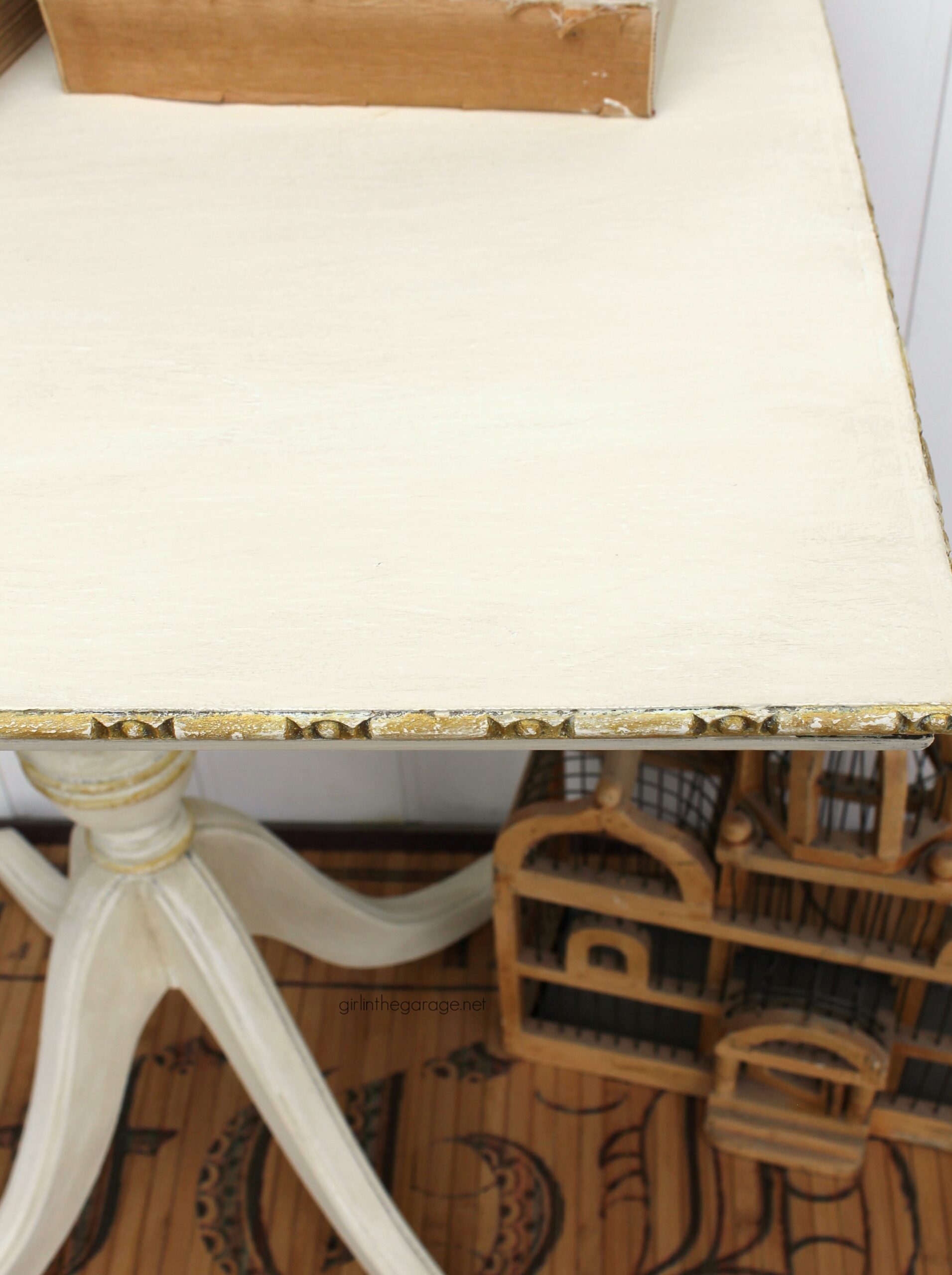 This little antique table deserved so much better than its previous look.
So soft and elegant now. ❤️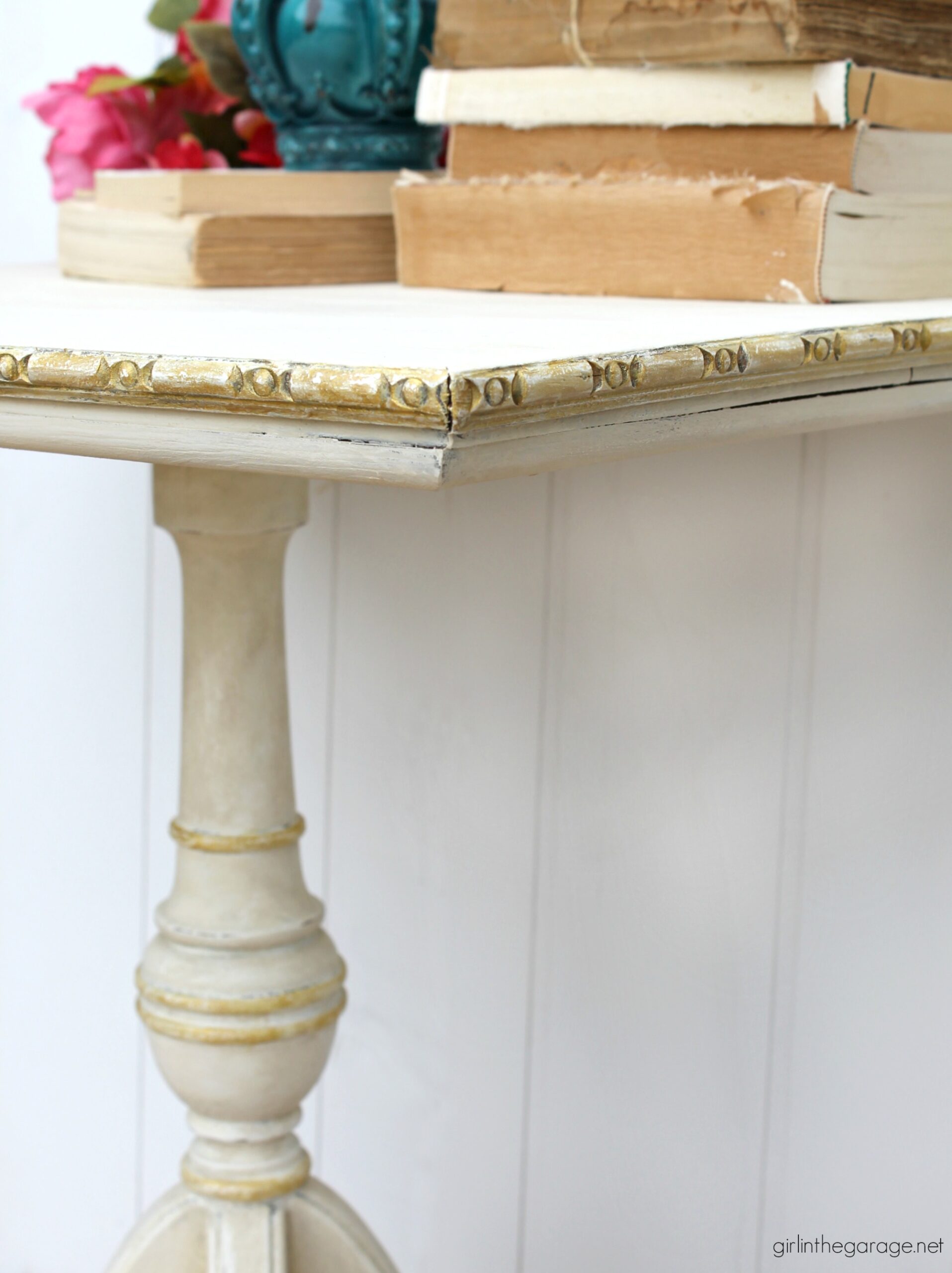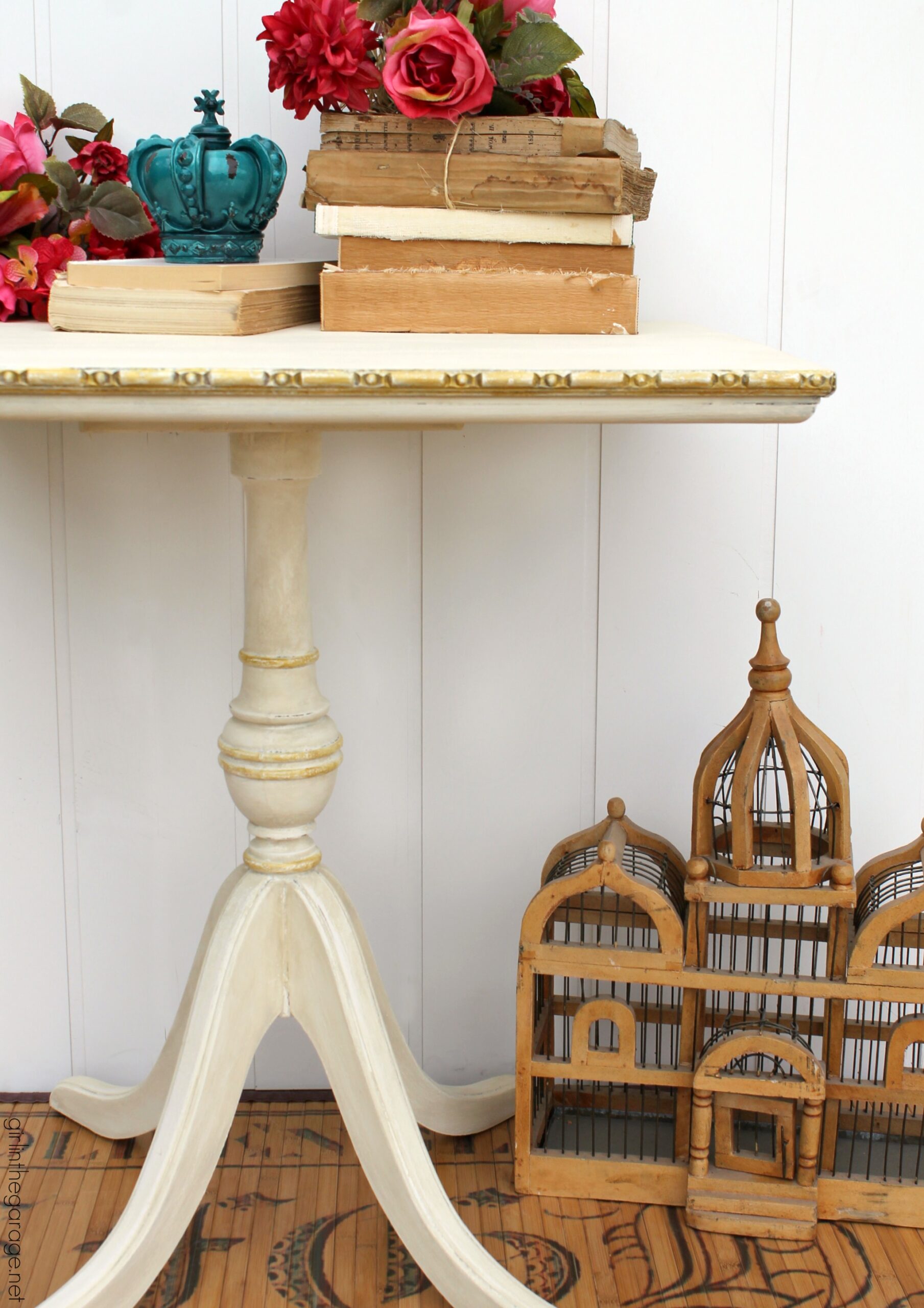 Below are a couple before/after images – feel free to share or Pin them for easy access later: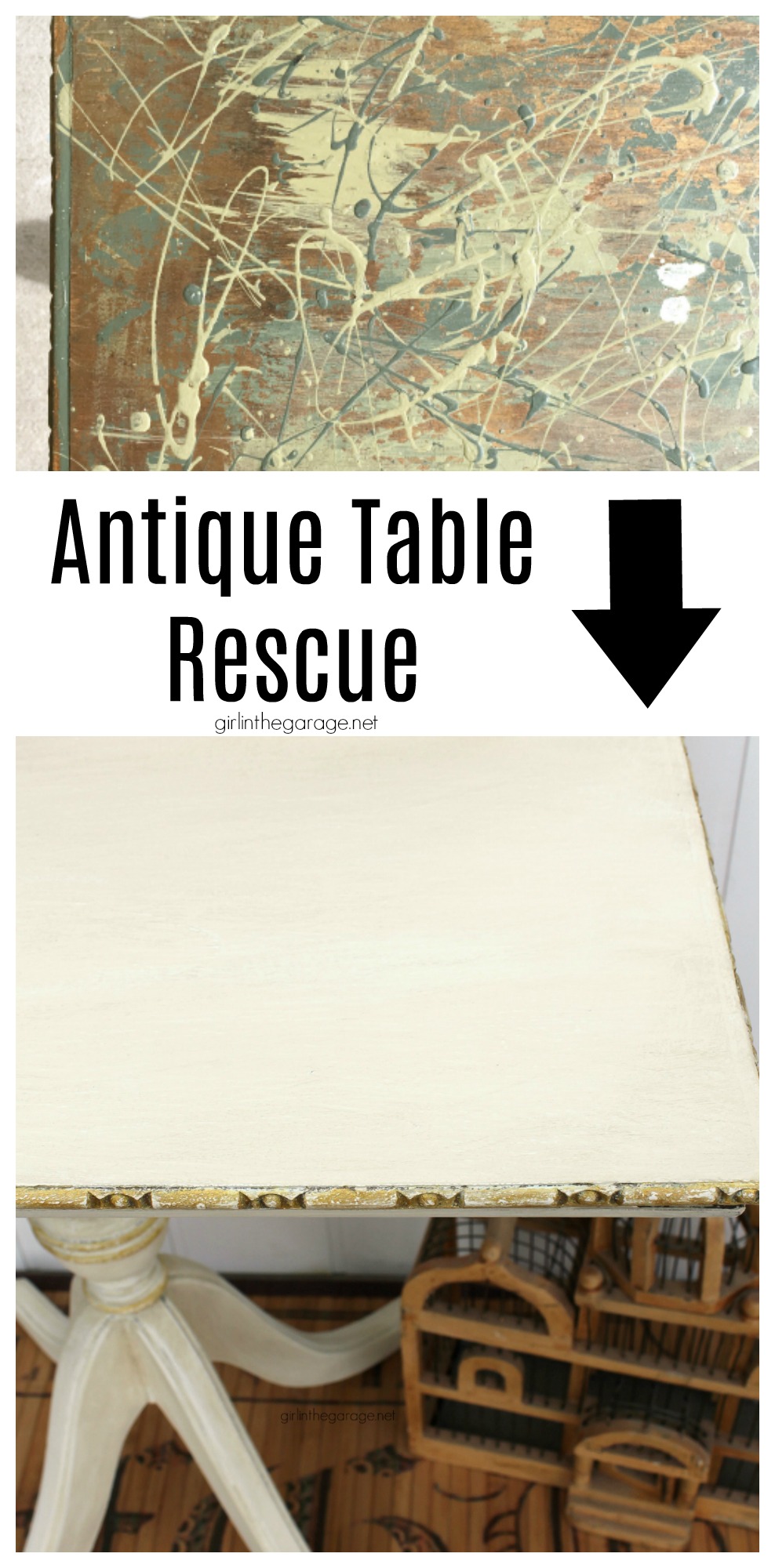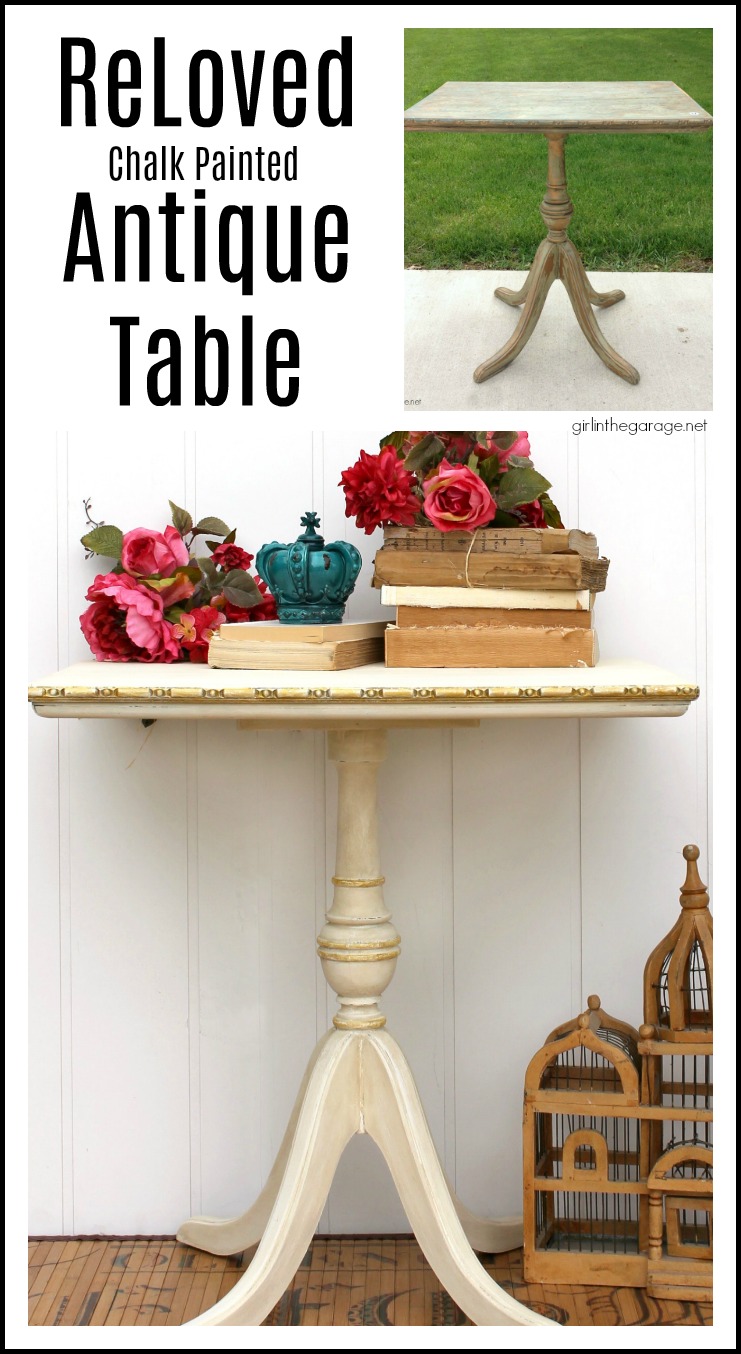 Now it's time for Furniture Fixer Uppers with my creative blogging friends! Let's see what awesome makeovers they're sharing this month…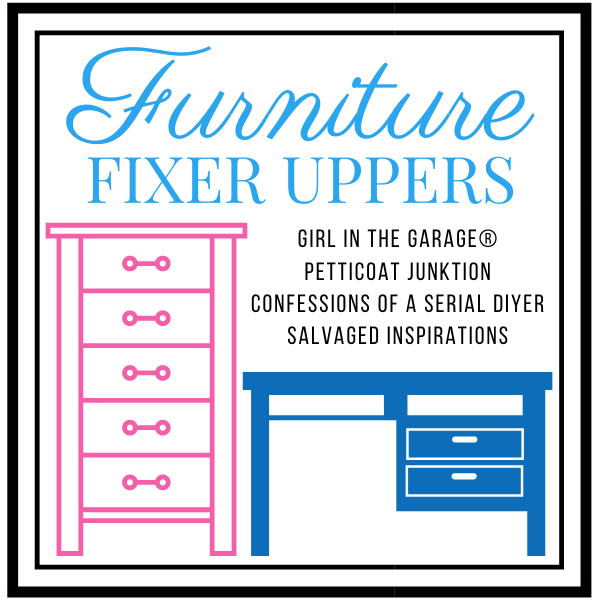 Below are the Before photos – visit the links underneath to see the amazing Afters and to learn how they did it: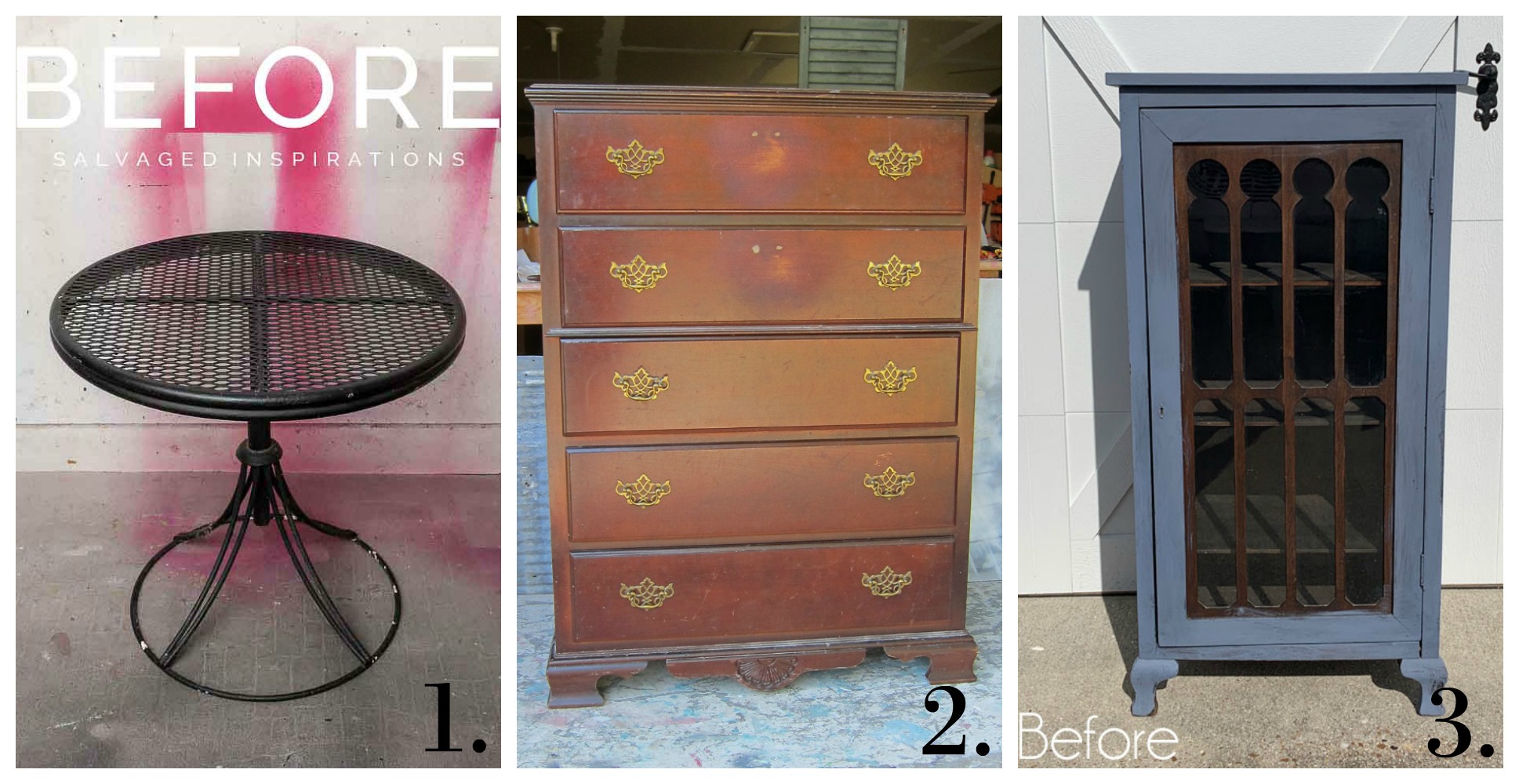 1. Salvaged Inspirations
2. Petticoat Junktion
3. Confessions of a Serial DIYer